Fashion Friday: Fragola dolce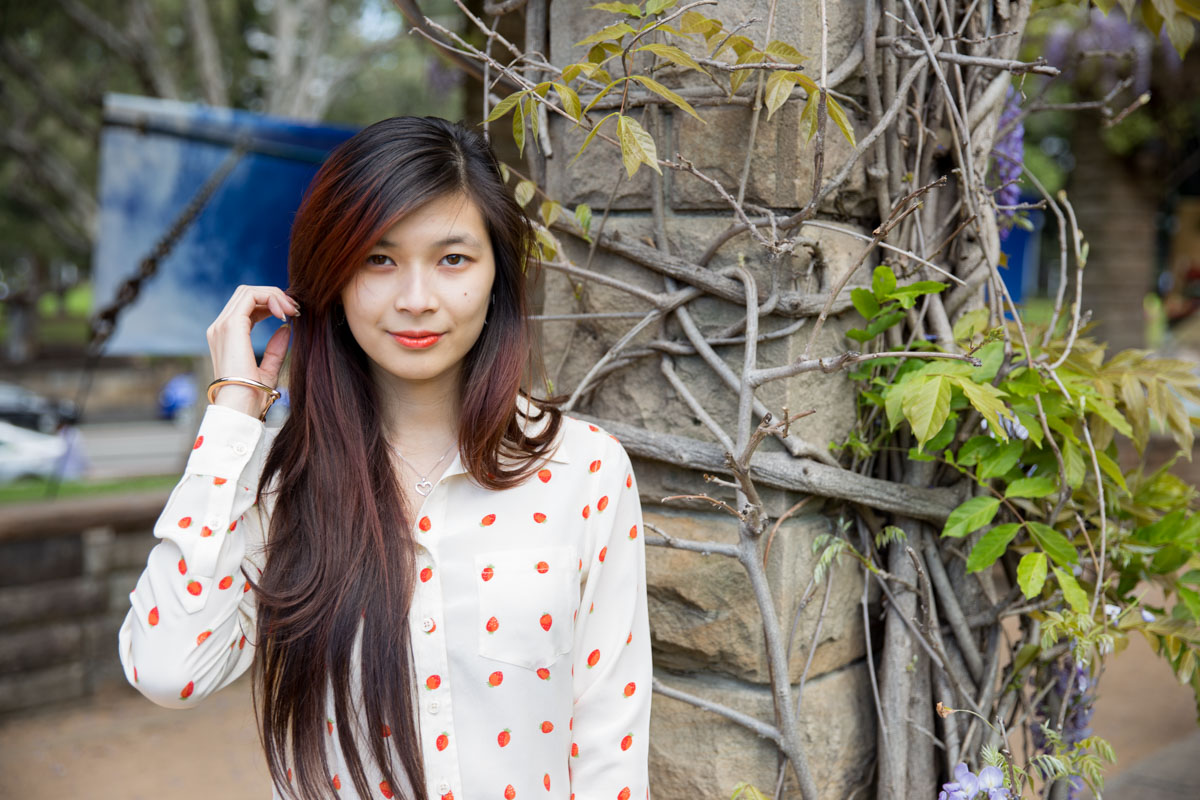 Time for another Fashion Friday! I am excited about this one because Nick played with my new camera lens. I got to have a feel for it too, since I bought it – though I've yet to give it a spin for my forte: at a gig or concert. I am not sure when my next concert to photograph will be.
I have been meaning to include the blouse in this outfit, so I am glad I threw this on when we did this shoot. It's a blouse that I got as a reward for backing Popbasic's Kickstarter project – a mission to make 'The Best Silk Blouse, Ever'.
I have never owned a silk blouse but I knew for a fact that silk was not as shiny-sheeny-smooth as satin, so I did not know what to expect. I pledged about $80 last year so I could grab a tote bag and a set of hair ties with my blouse. I could have picked a plain white blouse and although I considered it, my friend Emi told me that the strawberry print would suit me.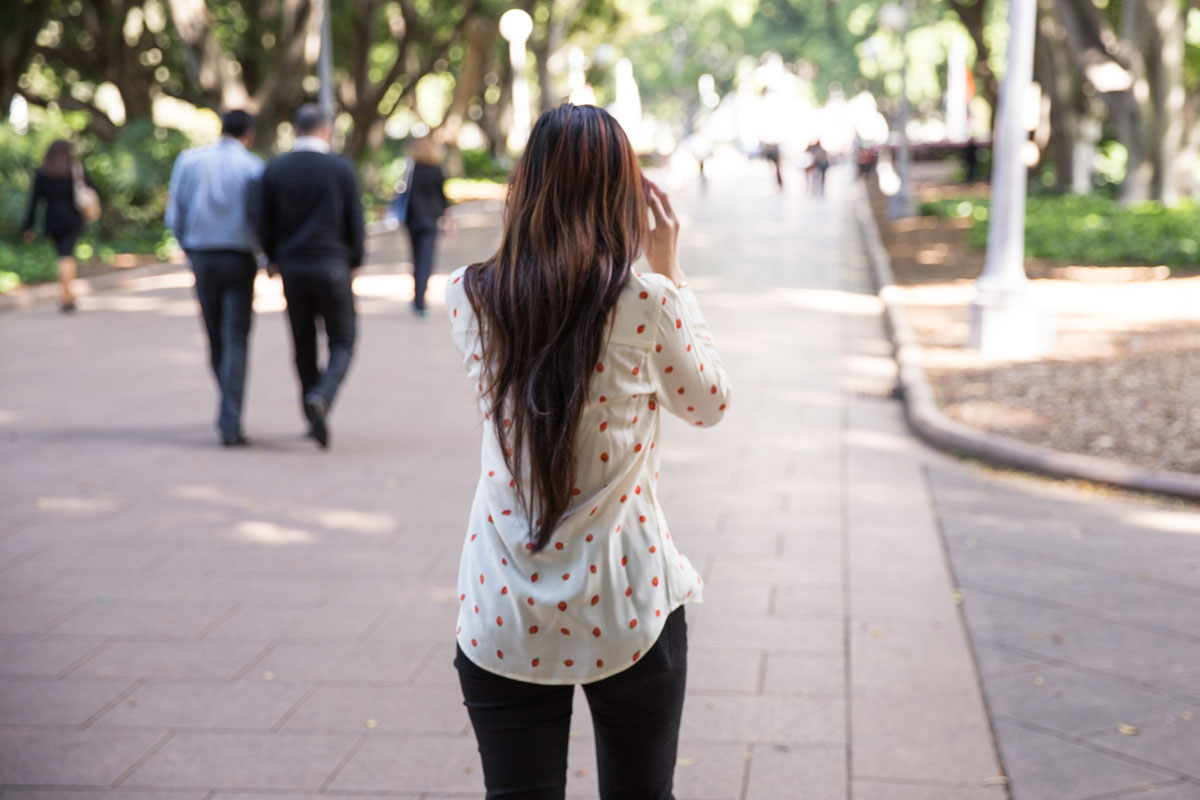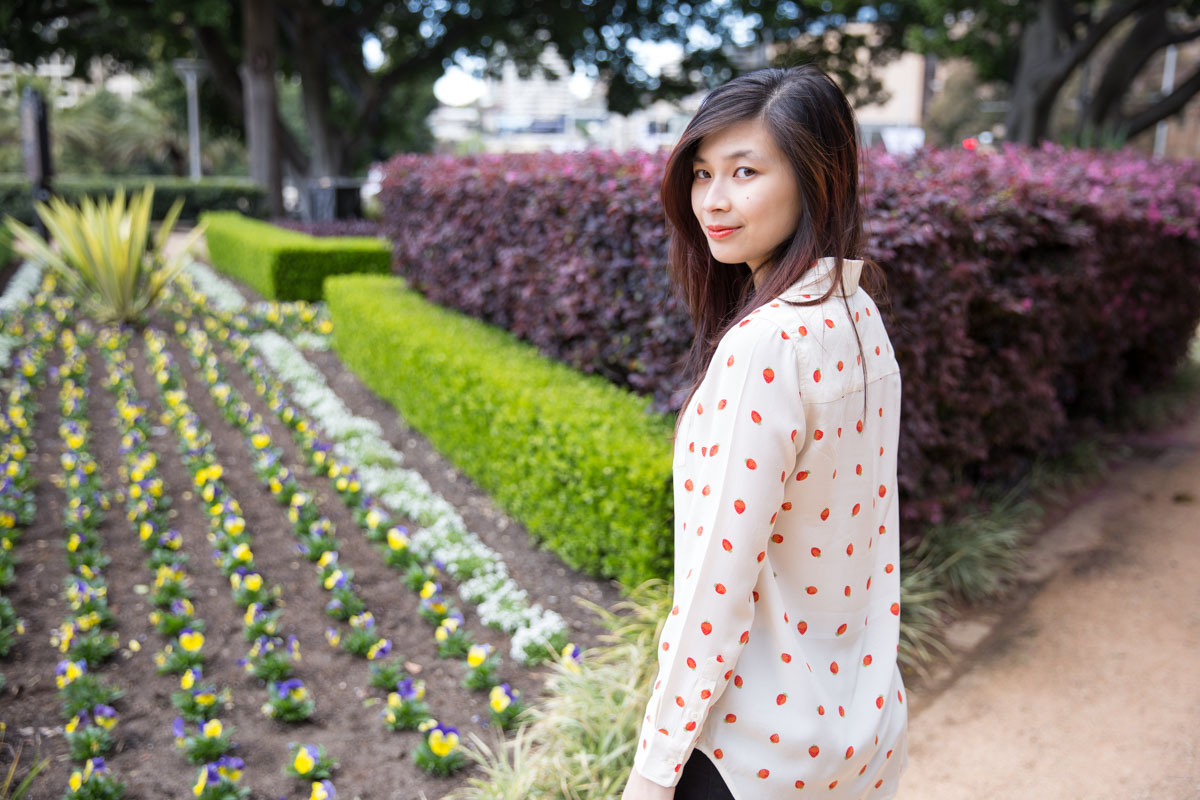 The blouse arrived later than expected, a couple of months ago, and – well – it's cute. I am usually not a fan of prints because of the way they look on me. I have to stick to small-scale prints so that my small figure isn't swamped. I have also bought clothes from Popbasic before, so the sizing was not going to be an issue.
The print is lovely but the work done on the blouse itself is a bit patchy. The quality of the craftsmanship is… well, I wouldn't really call it craftsmanship or handiwork or anything like that. The unique pattern, though, makes up for it.
Since my high-waisted black jeans I wore in Tangerine became uncomfortable, my mum bought me this pair of black jeans. They are super comfortable and are a non-shiny version of the pair I wore in Give Me A Try.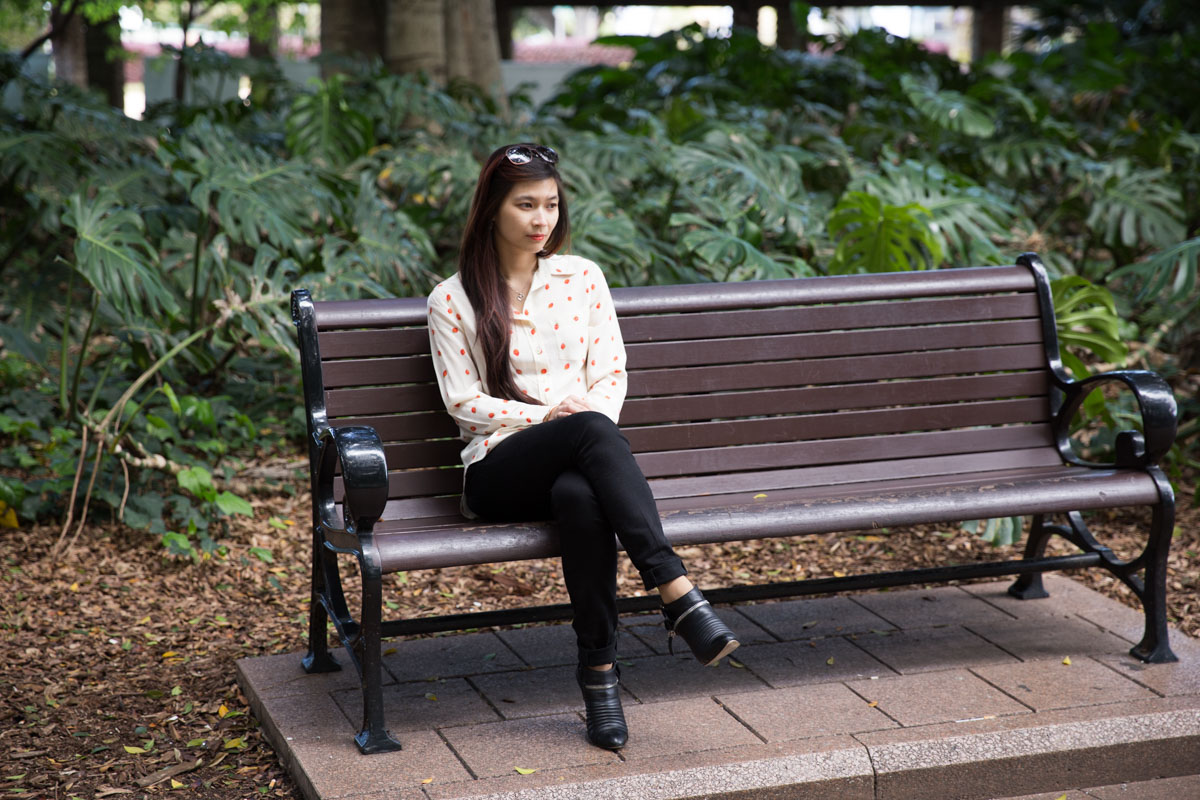 My shoes visit yet again – they were first featured in Peach & Pearl and also found their way into Tessellate last month. I wanted some heels to go with this outfit but I didn't want to wear high boots. Ankle boots it was!
The bar earrings are from Floralpunk. I found the store while browsing Instagram a while ago. Floralpunk selects pieces for their store that reflect their vision and overall style and branding, but their pieces aren't completely unique. I saw a similar item available here at a small jewellery kiosk. I wouldn't say the quality is amazing but the prices are affordable. I chose the earrings because they were simple and complemented the blouse, which in itself made a statement. The end of the chain on the earrings connects to each earring's backing.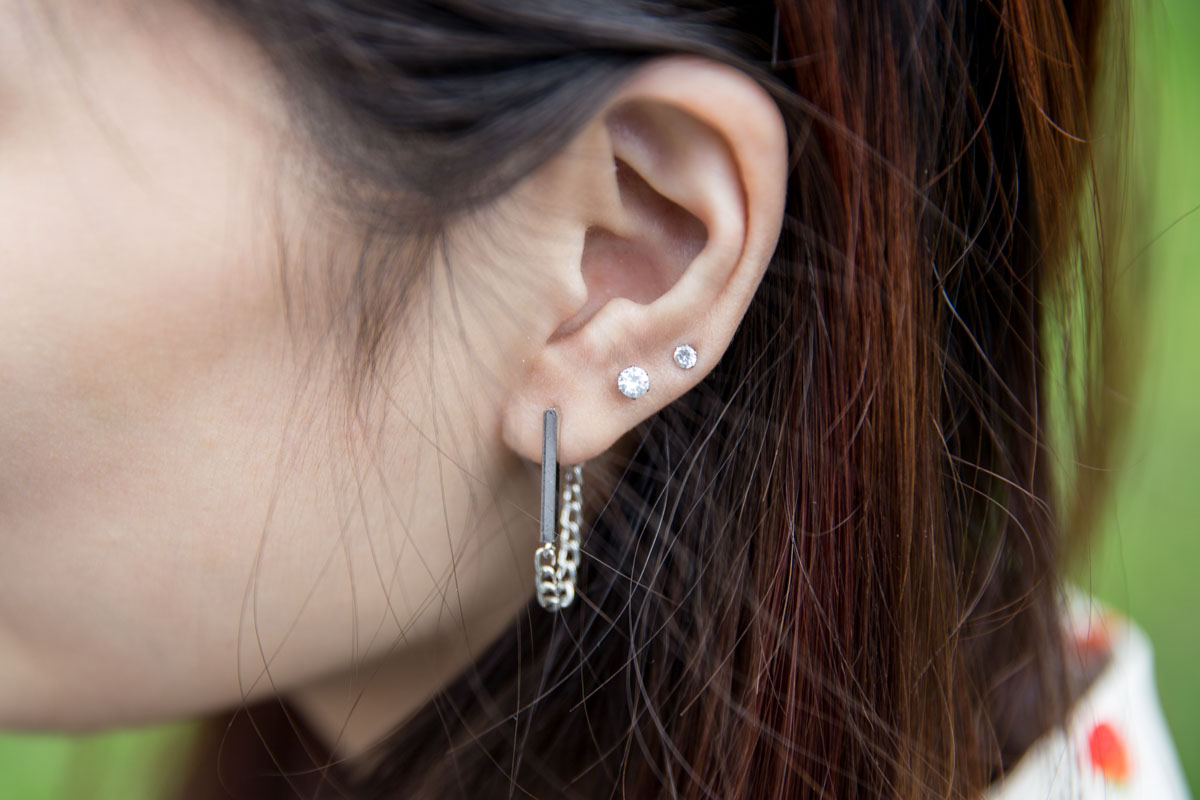 I'm wearing just one rose gold bangle (more visible in the first shot in this post) from my favourite online jewellery store The Peach Box. It's bold but simple, so I thought it fit well. The lip colour is one of my favourites and has been featured quietly in some other FF posts. I had to wear something bright to match the strawberries on the blouse.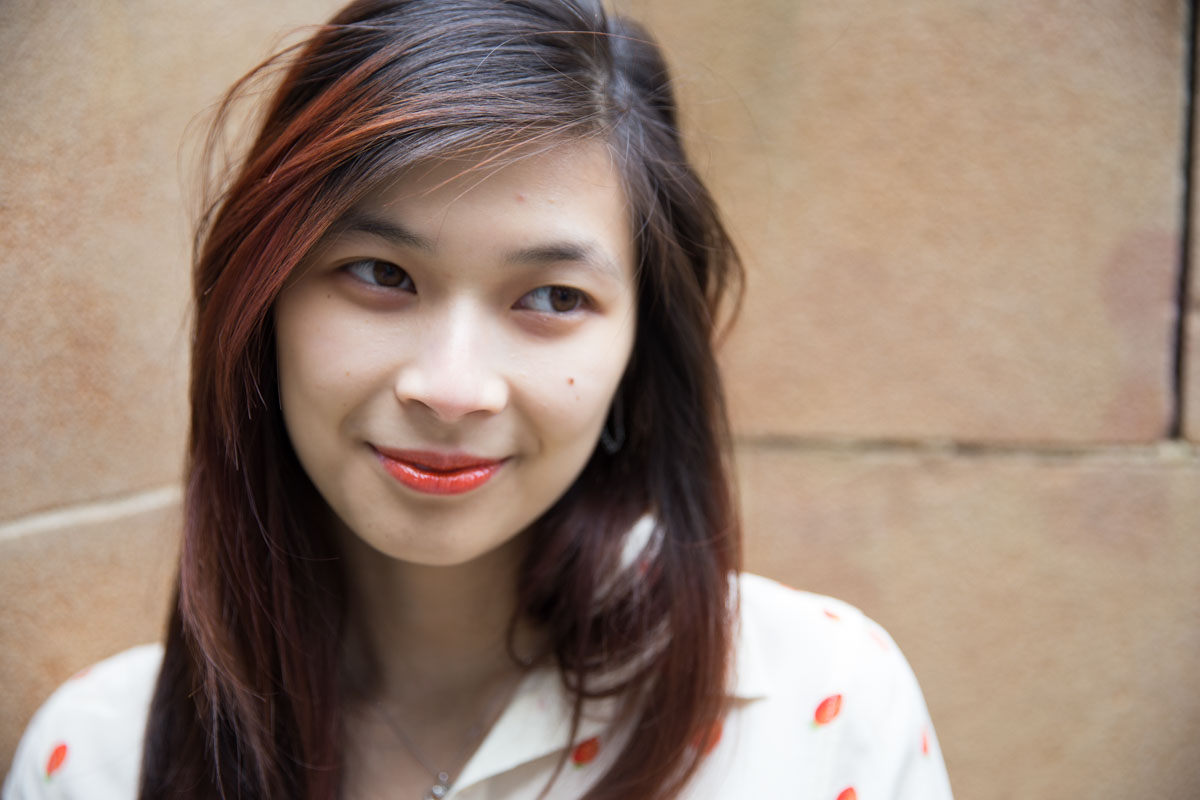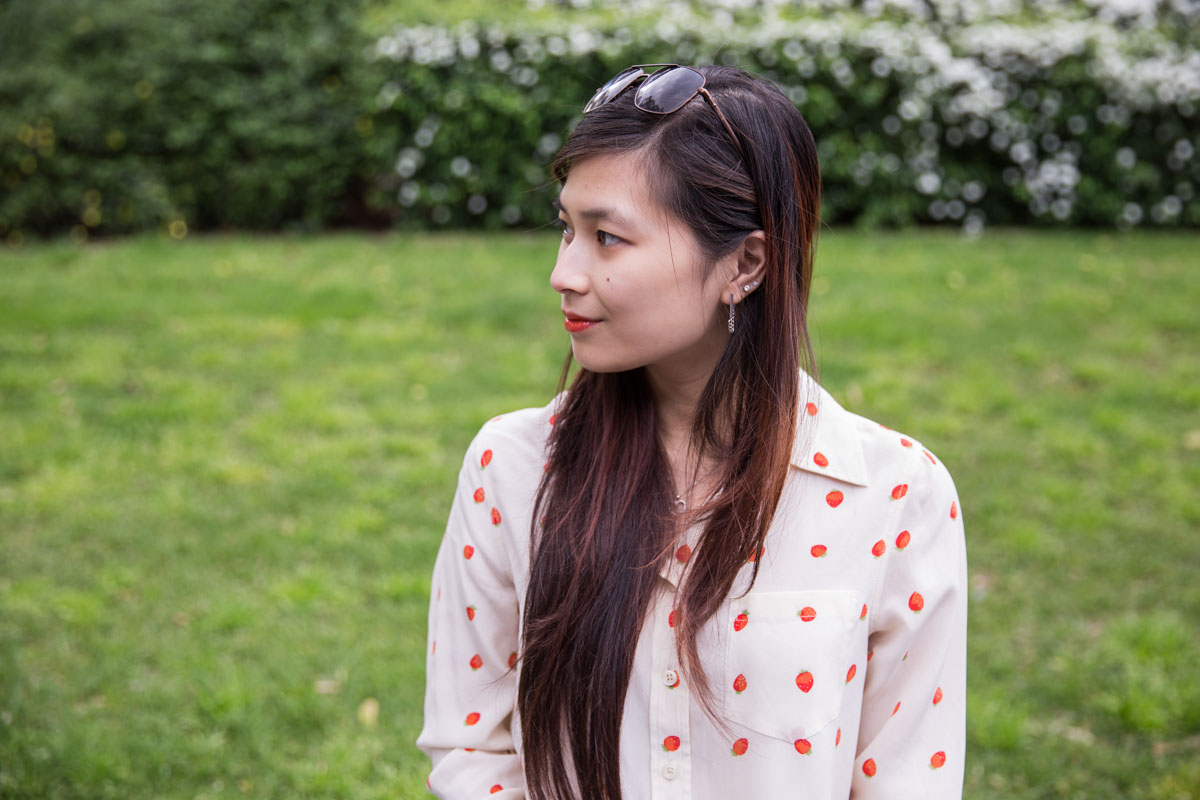 I think my nail colour from At The In-Between would have gone really well with this outfit, but it had already chipped off so I removed it! Ah well.
This post is named after the Italian translation of 'sweet strawberry': fragola dolce. Nick and I are learning Italian to prepare for our trip to Europe next year, since we will be spending most of our time around Italy. O:)
Outfit details
Top: Popbasic
Jeans: Grab Denim
Shoes: Wayne by Wayne Cooper (available at or Myer)
Earrings: Floralpunk (Mono Link Earring)
Wristwear: The Peach Box (Modern Latch Bangle – Rose Gold)
Lips: YSL (Rouge Pour Couture Vernis à Lèvres Glossy Stain – #8 Orange de Chine)
Sunglasses: Fossil
Photography by Nick.