Fashion Friday: Tessellate
Nick helped me shoot this Fashion Friday edition near a church which had some old buildings nearby. I wasn't too sure about the location but I thought some of the photos turned out well.
I have worn the black shirt with a white skirt most of the time but I tried it with this slightly flared skirt that I got some time ago at a discounted price some time ago. The skirt doesn't actually have anything wrong with it, just a bit of a break in the pattern, but it's not that noticeable.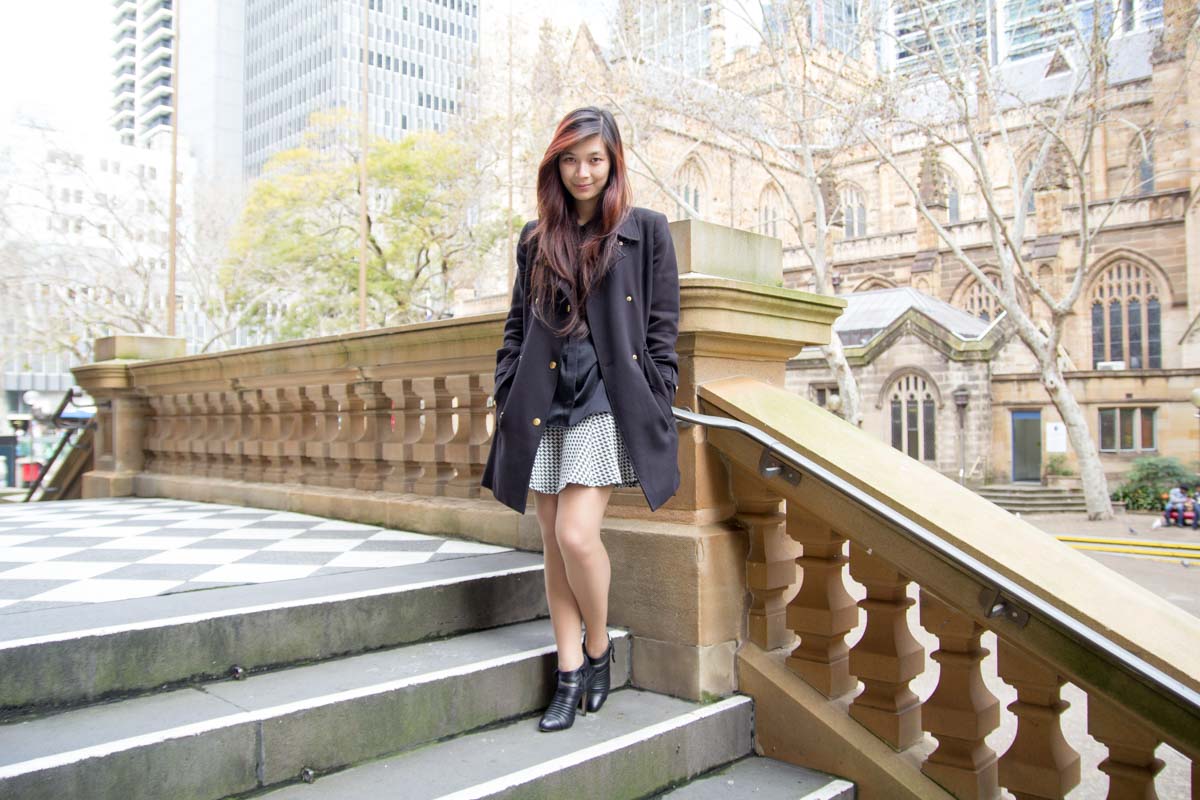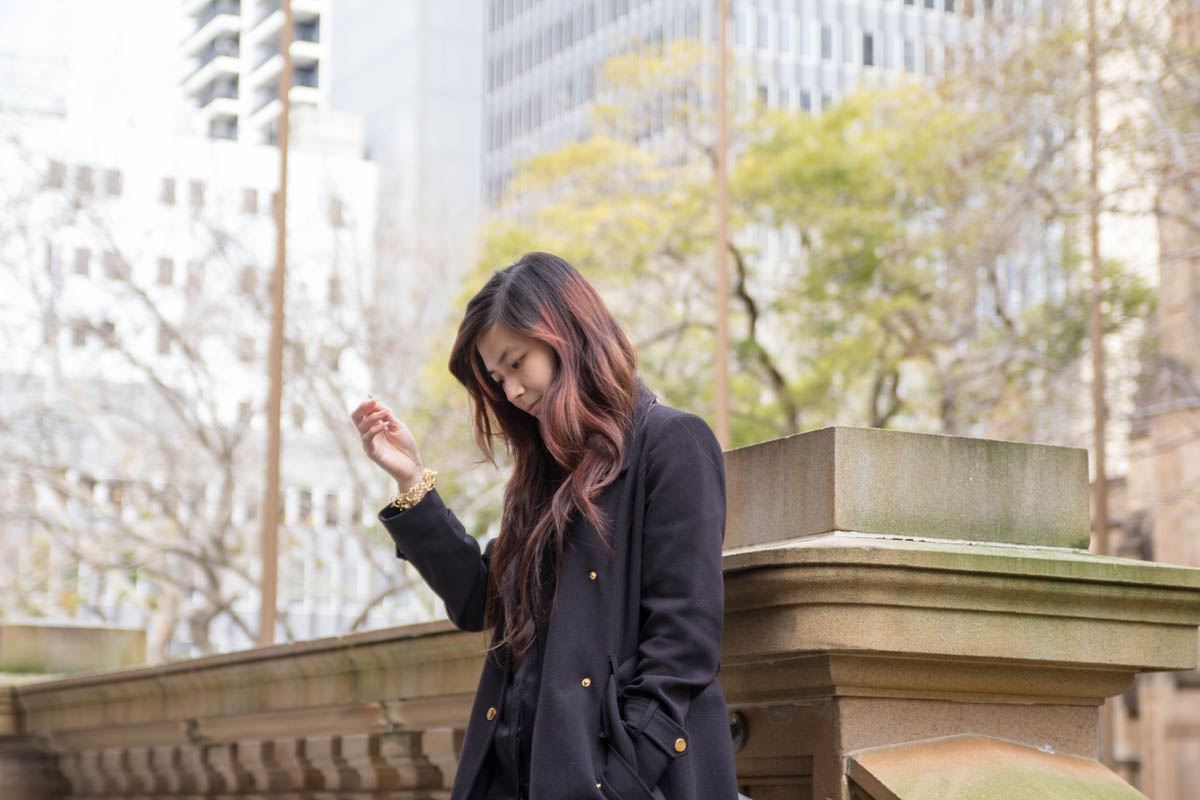 My mum bought me the top, which I immediately loved when I saw it. It looks great. I like the collar (love pointed collars) and the way the shirt goes out at the back. It has a thin cut out section at the back that is a little transparent. I think it's a nice touch! Because of that, I find that the shirt generally goes better with tight skirts like tube skirts. It does go nicely with this flared skirt though. :D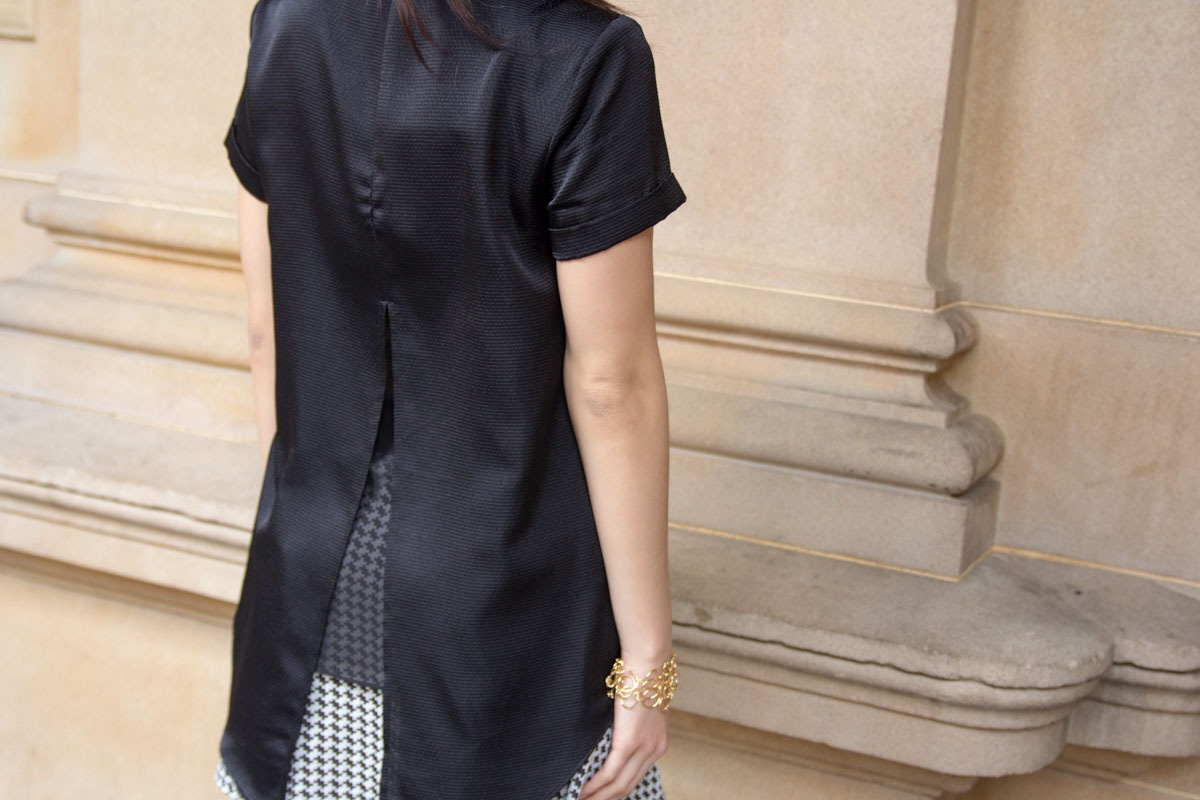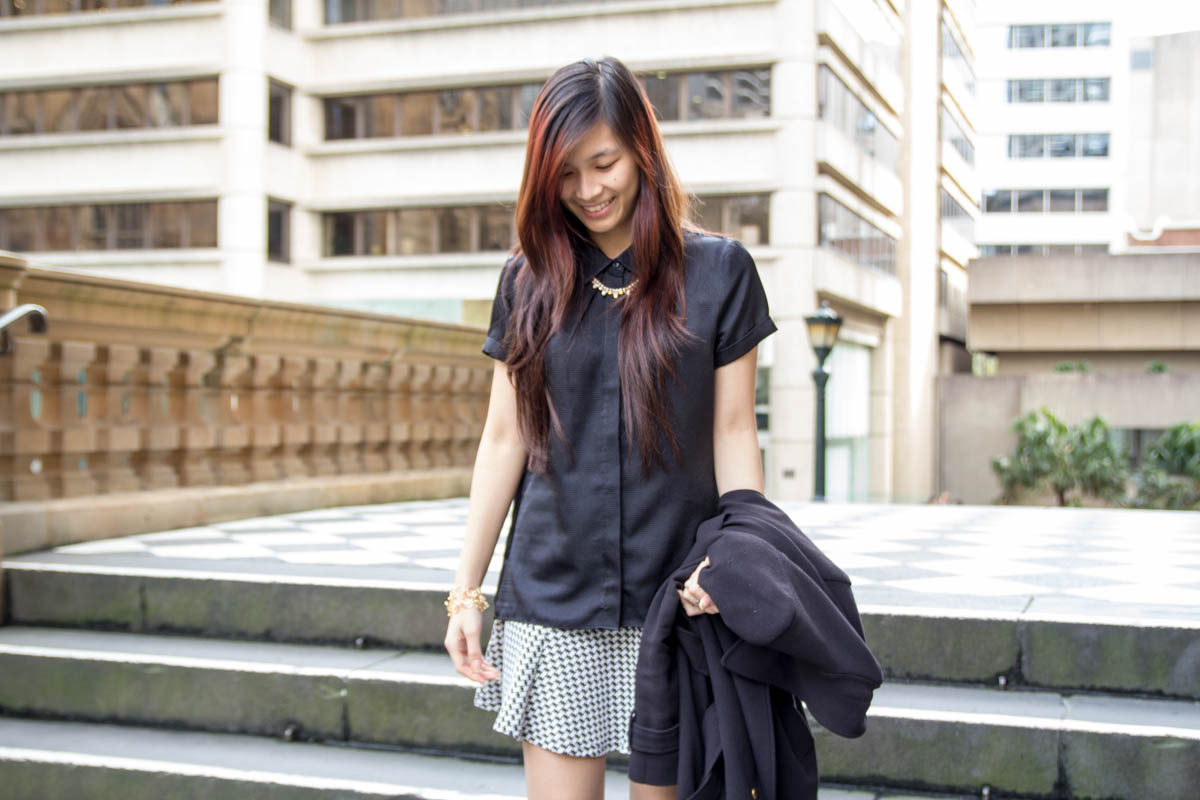 I am wearing the same shoes I wore in Peach & Pearl. Because of the longer length of the skirt, I felt it would go better with a pair of heels that didn't cover the ankles. I also wore the same coat that I debuted in Winter Rose. It's a staple winter wardrobe piece!
I bought the necklace from Dainty and Bold because I had been eyeing their statement necklaces. Some of them are really heavy-looking and have a lot going on, but this one was one of the nicer, simpler ones. I was hoping it would be longer so it could sit comfortably under my collar but I am wearing it at its longest length. Recently I have been liking wearing statement necklaces under my collar.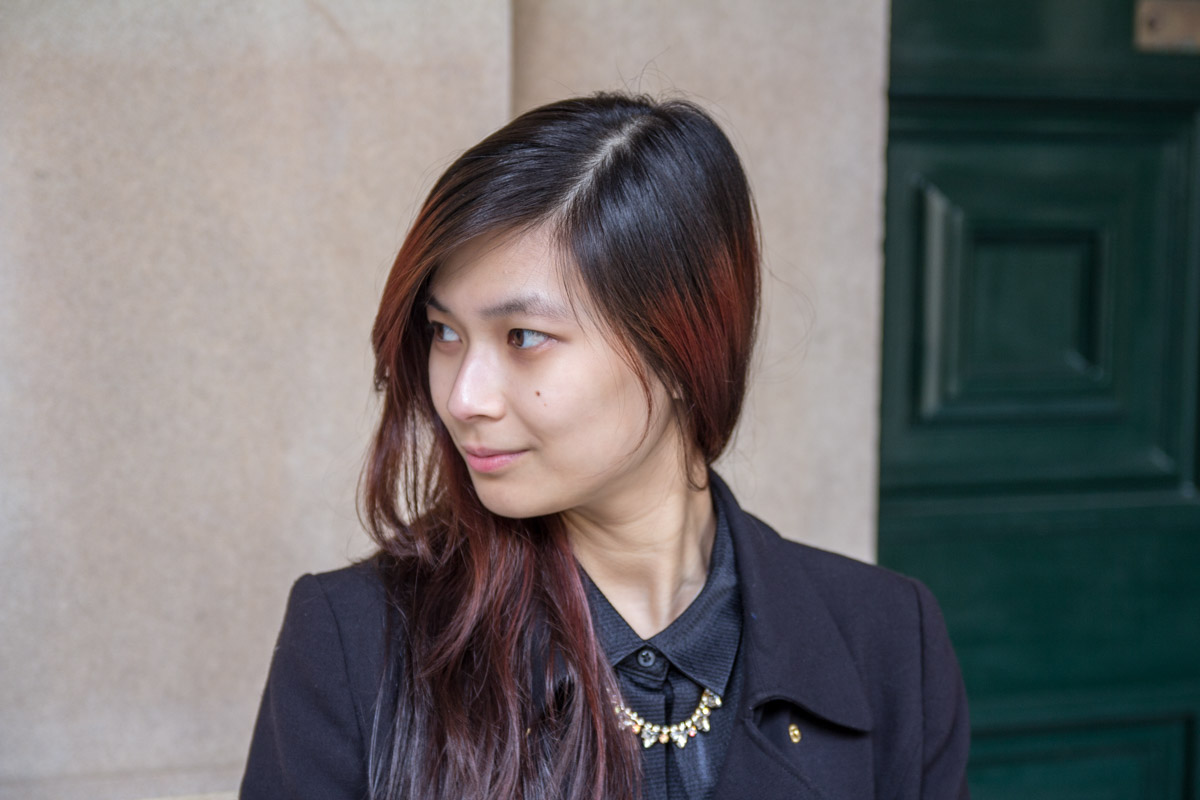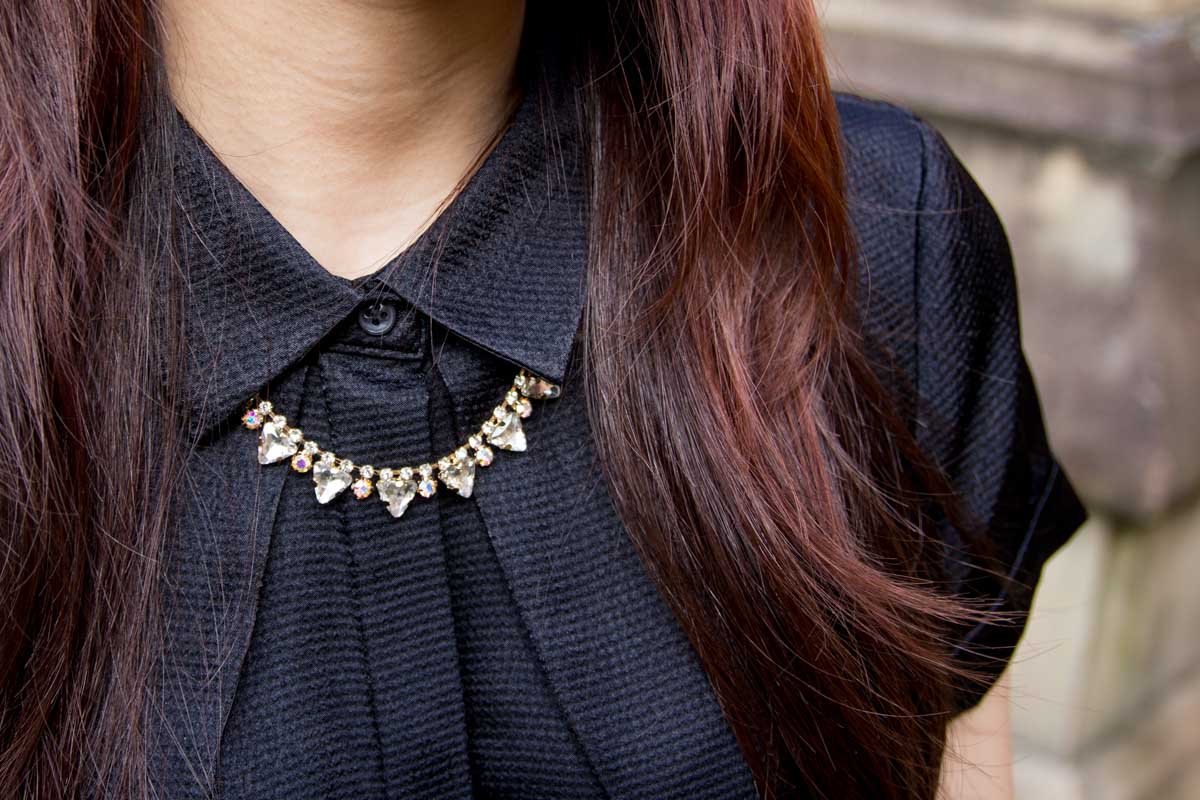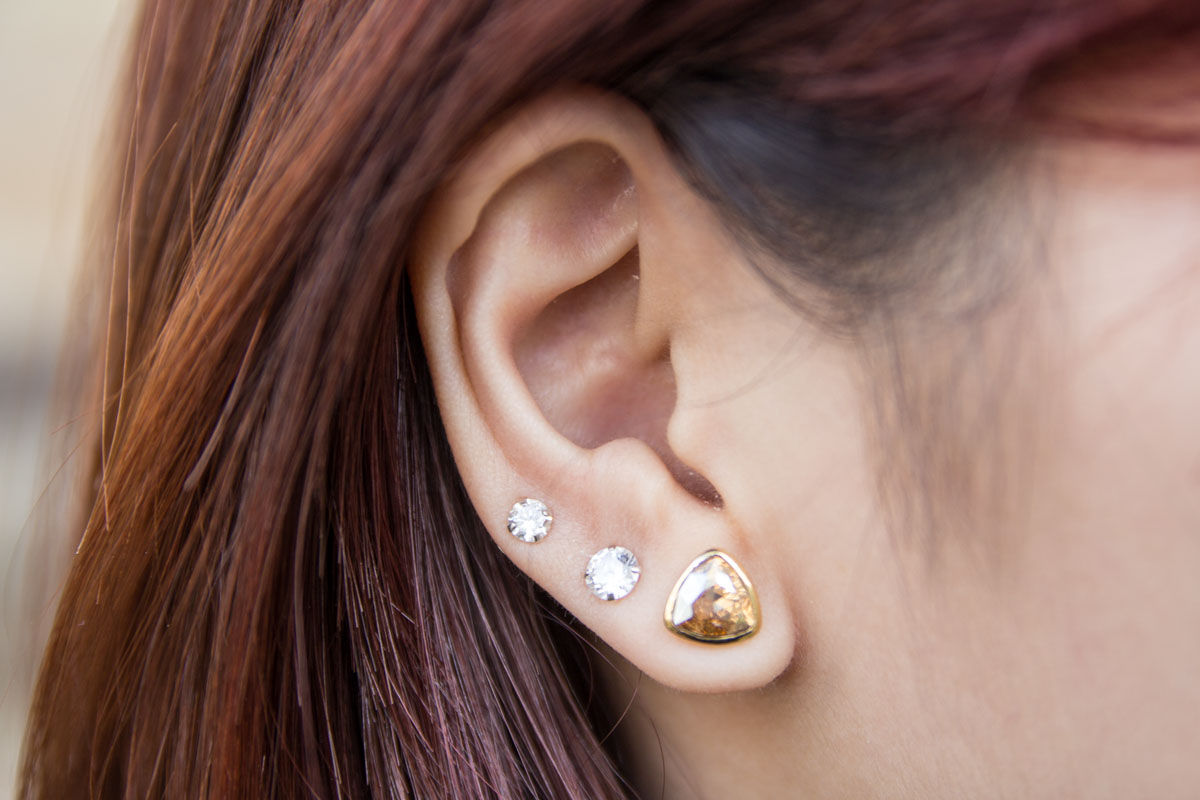 I thought the earrings matched with the necklace because of the shape and the gold colour. My regular studs probably don't go too well, but I hardly change those.
I am wearing the bracelet I got in my last Helene Jewelry box. Although I said in my review that it was my least favourite bracelet, I got very used to it and I actually love it a lot now. I like that it is made of simple links but has layers so it definitely makes more of a statement.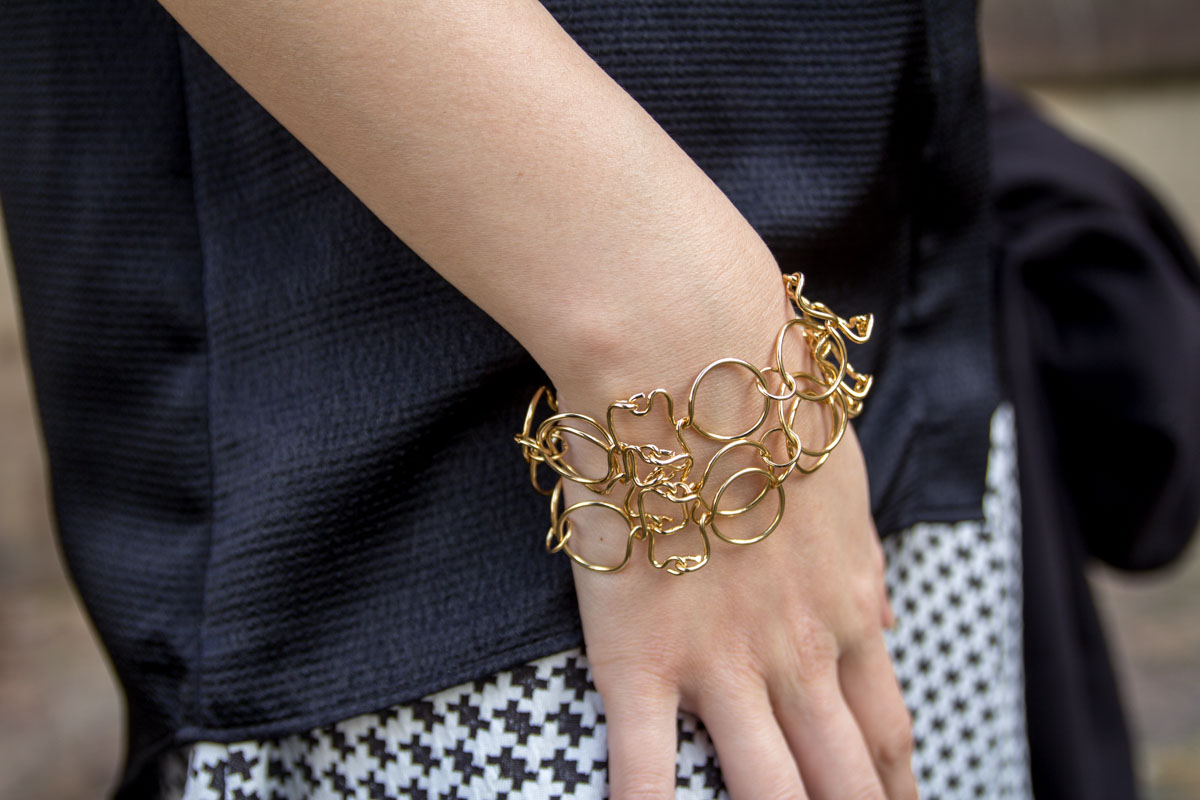 I titled this edition Tessellate because of the pattern of the skirt. It is named after the Tokyo Police Club song of the same name. I remember seeing the video on television a long time ago in 2008 and the line "broken hearts tessellate tonight" stuck with me.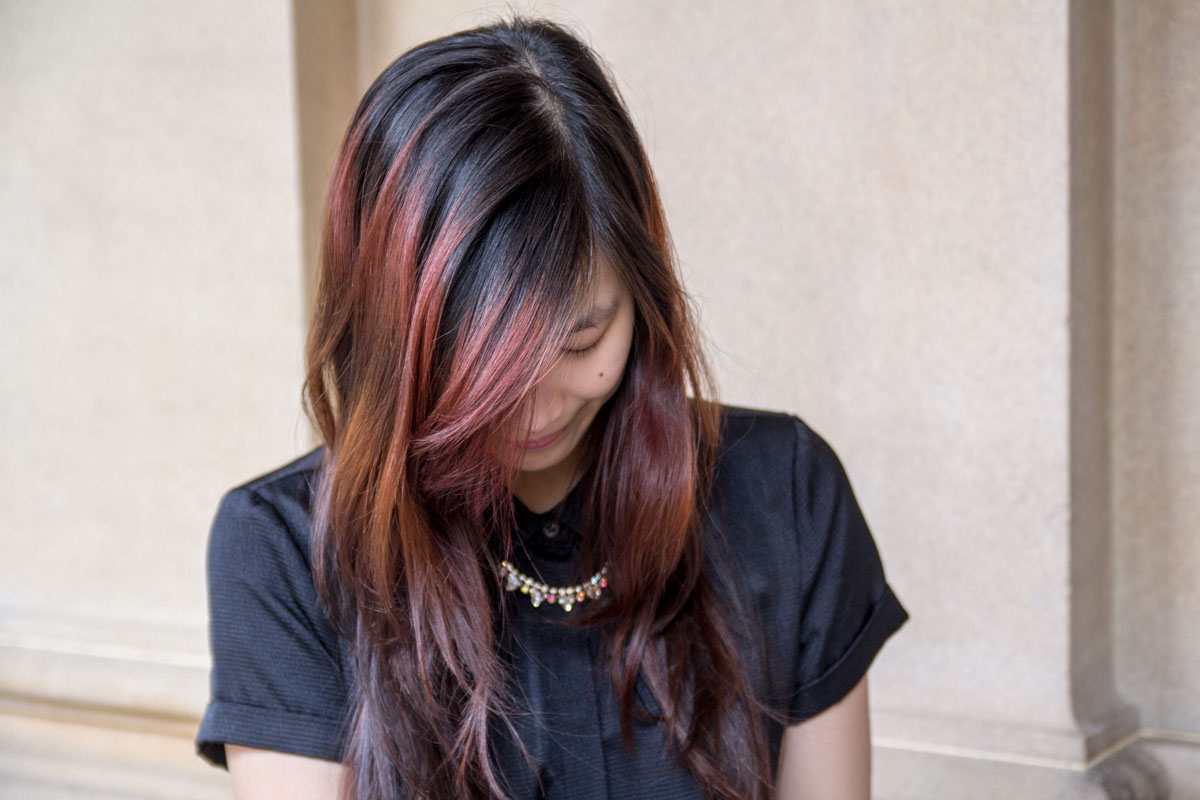 Outfit details
Photography by Nick.