Review: Helene Jewelry Subscription Box (July 2015)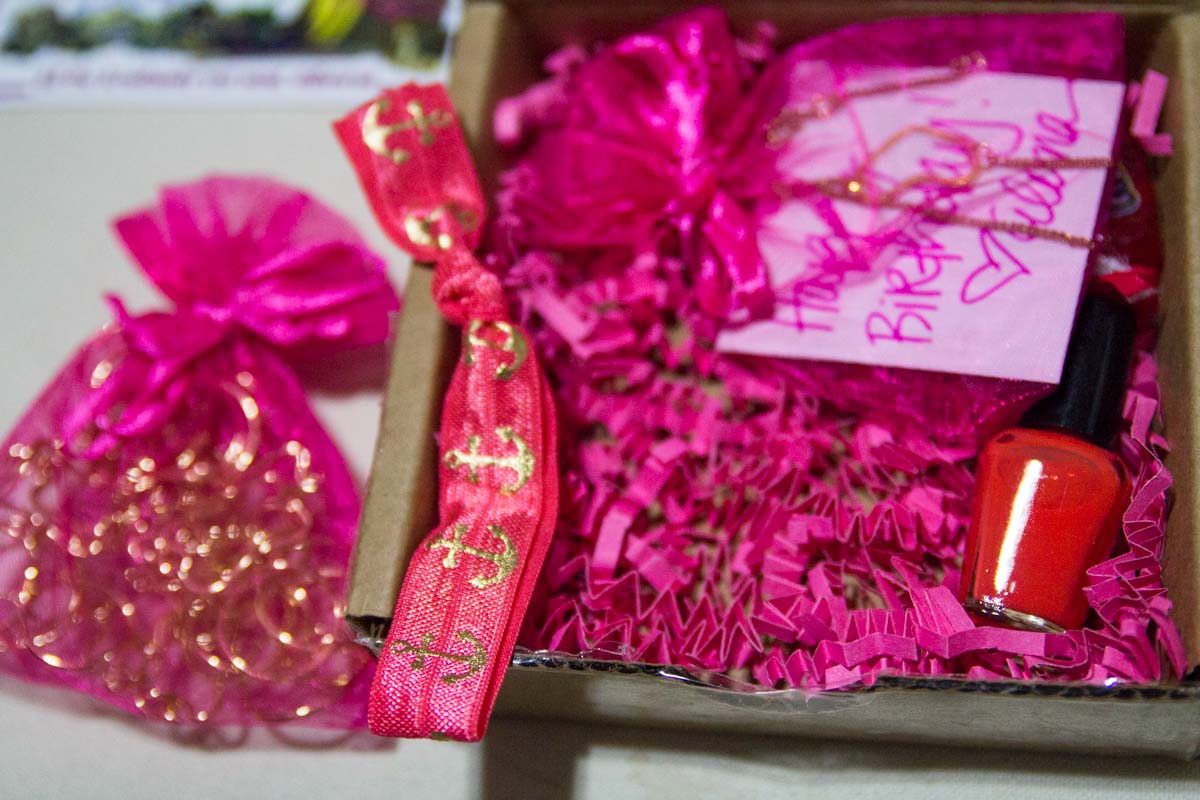 I tend to receive my Helene Jewelry boxes pretty late as I am an international customer – I received my box on the 7th August but it had been shipped on the 17th July. I was still excited when this box arrived though, because as usual, I couldn't wait to open it.
The box was a flat shape this time instead of its small sort of gift box. I wondered if there was maybe a bangle in there, or a small set of bracelets.
I opened the box and it was filled with the familiar hot pink zigzag confetti. I spotted an extra piece in the box with a small note saying 'Happy Birthday' – I remembered I had told Elena it was my birthday in late May, so I guess this extra gift didn't make my June box last month.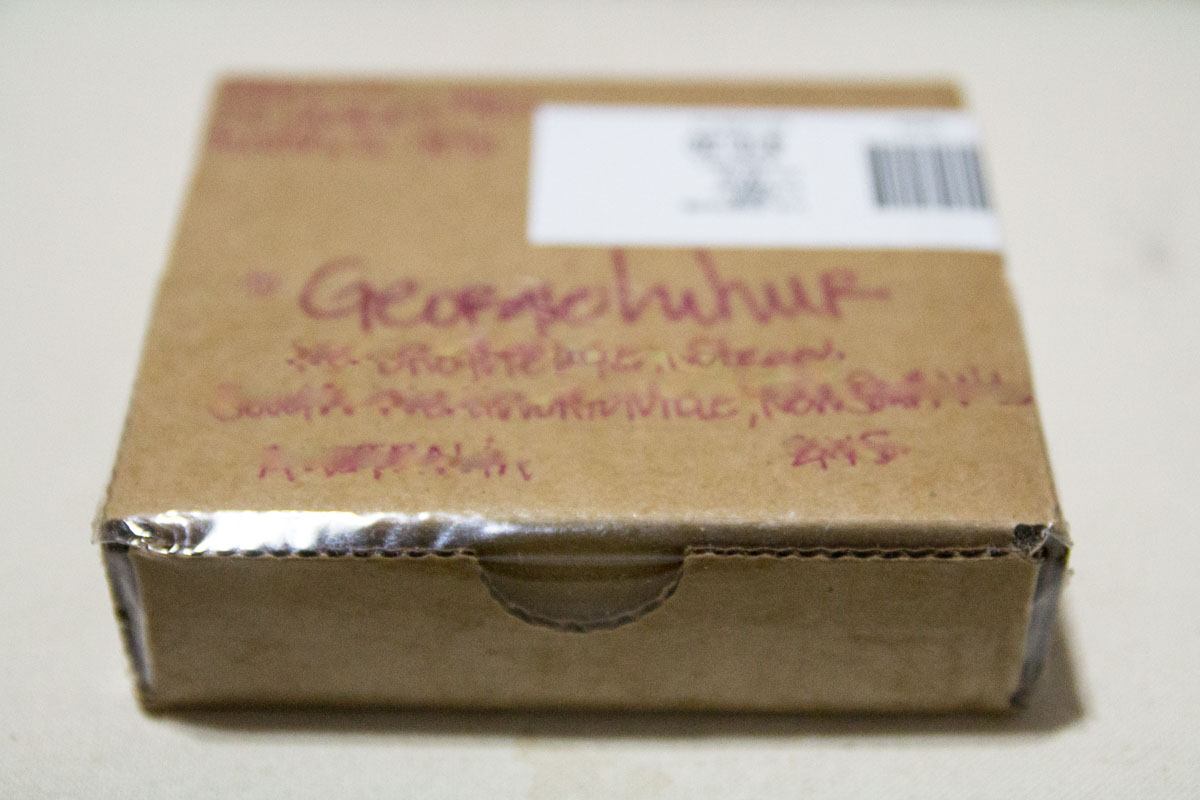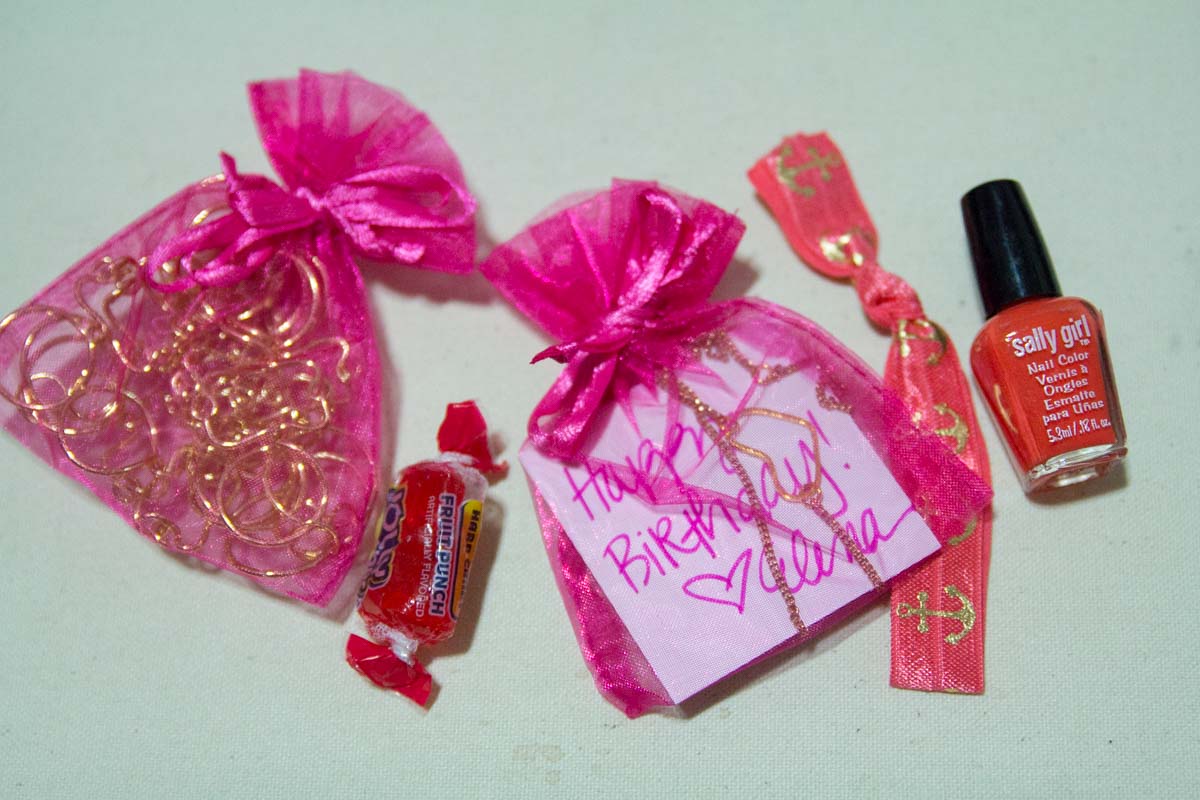 The bracelet was in a hot pink organza bag. It looked quite interesting before I opened it up. When I took it out it was a bit of a tangle, though. The bracelet is gold in colour, and has three large chains on it which have circular loops and a couple of interesting rectangular twists.
The extra gift was a simple gold necklace with a wide heart. The chain had several small loops on it for added interest. It looks like it will fit like a choker.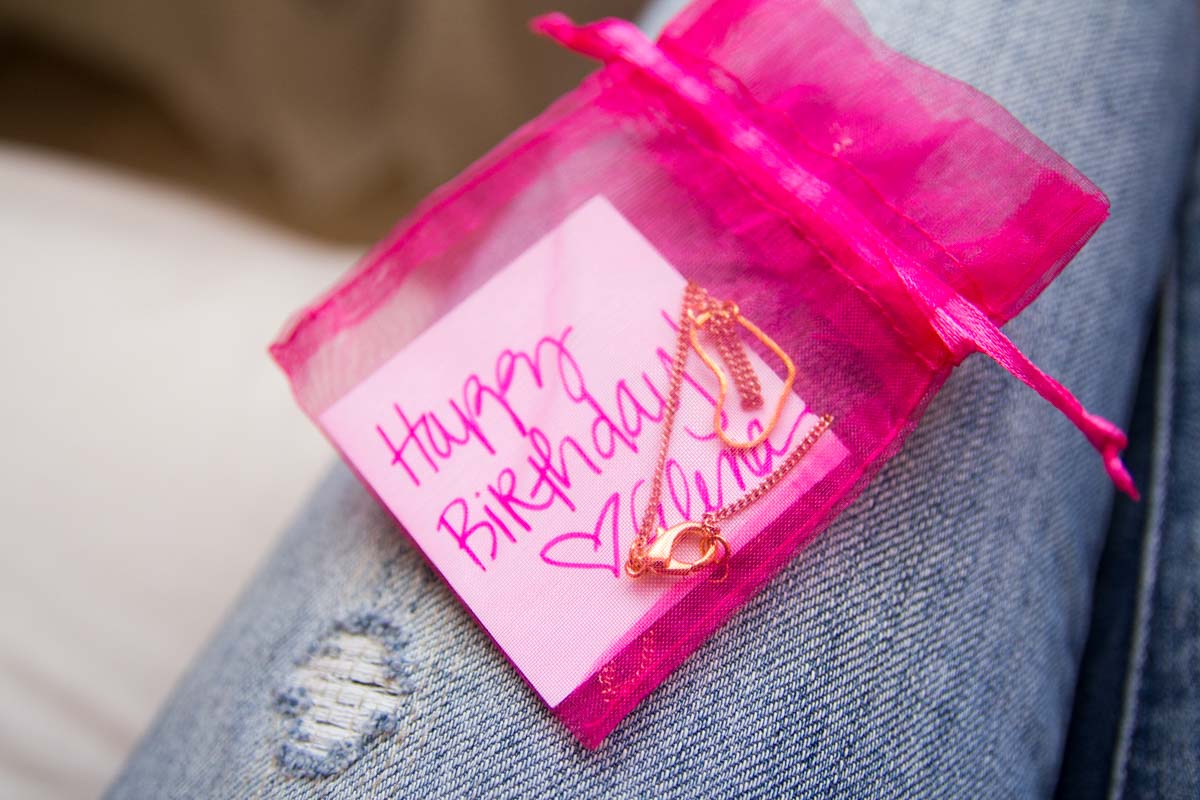 The other little goodies in the box were a bottle of coral red nail polish, a deep pink hair tie with gold anchors on it, and a Jolly Rancher candy. I appreciated the gold and red theme in this box!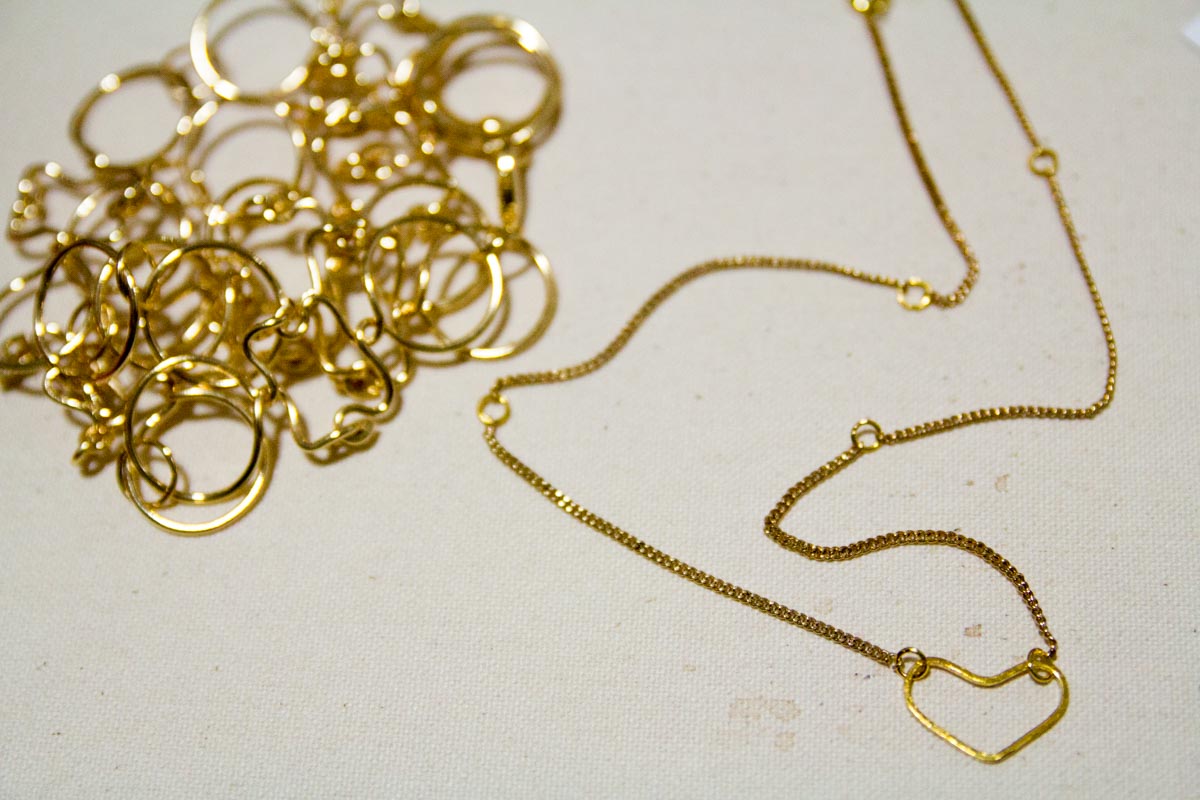 I like the colour of the bracelet. Although the bracelet is quite simple, the detail in the chains makes it interesting. I found it difficult to attach it using the lobster clasp though, because part of the bracelet twisted the other way when I tried to attach it around my wrist. I couldn't quite put it on correctly.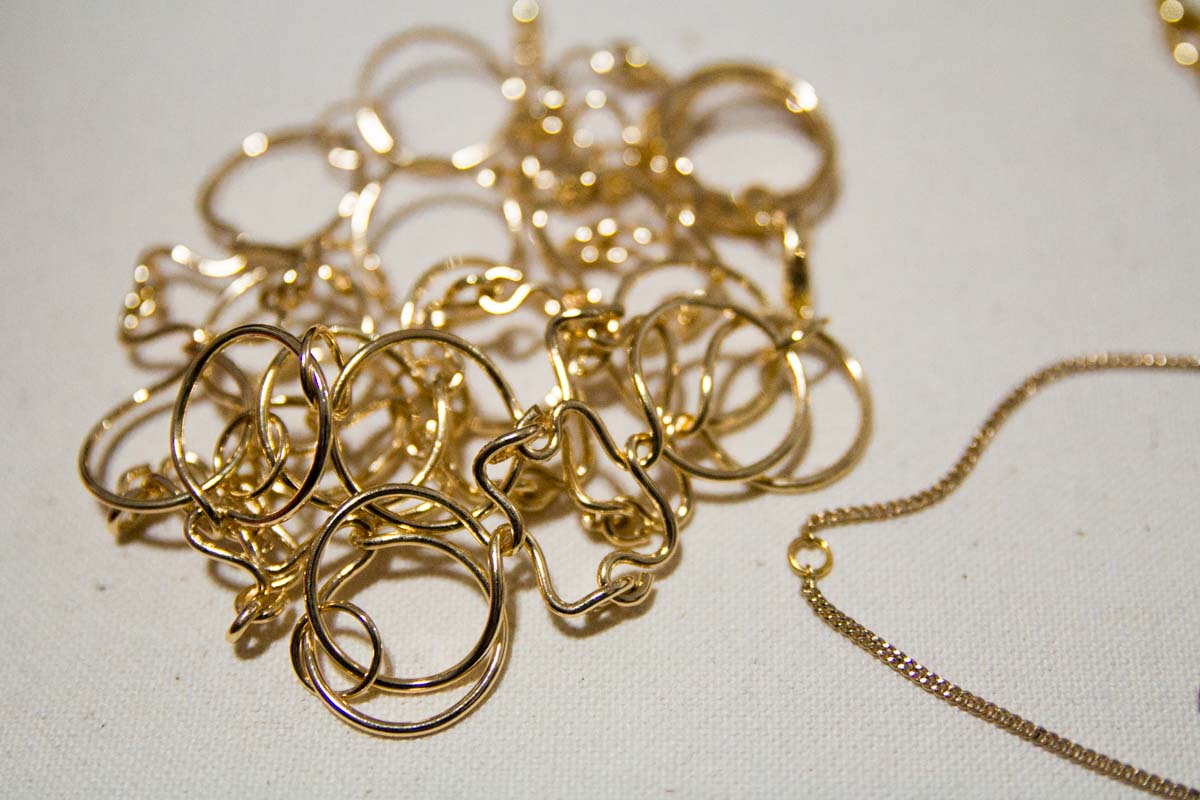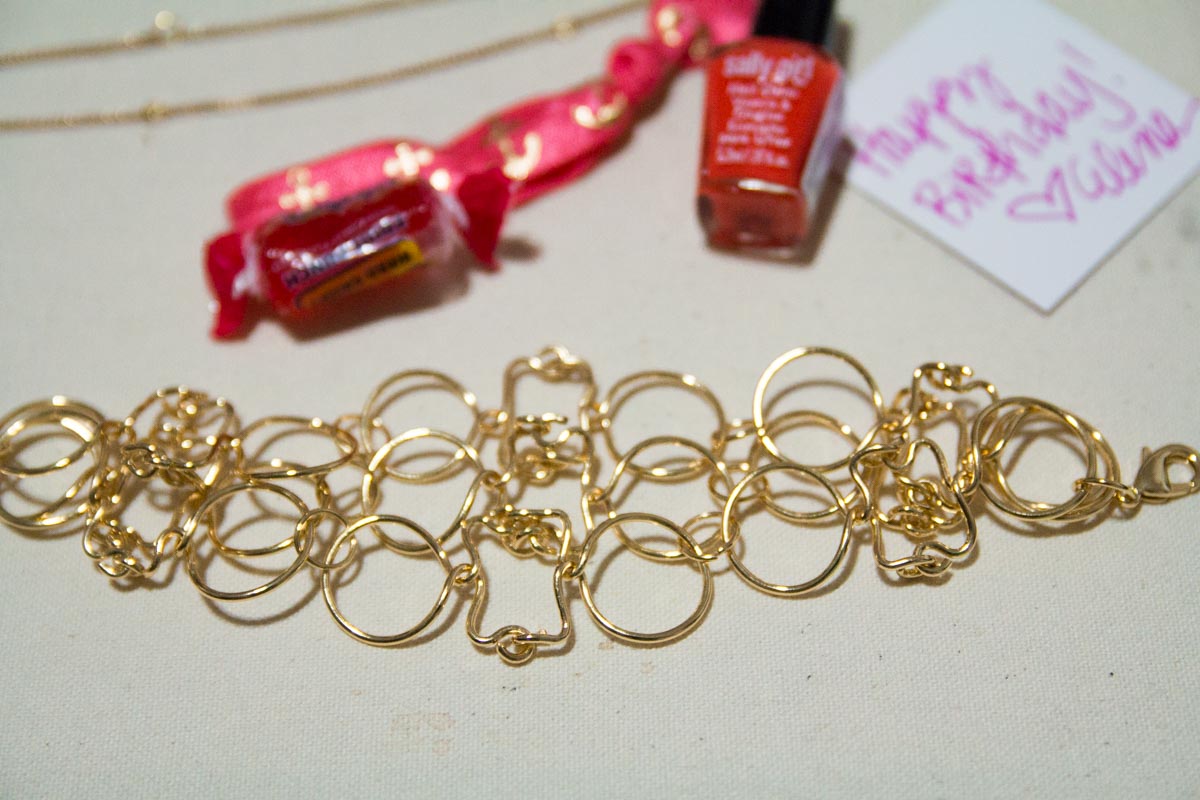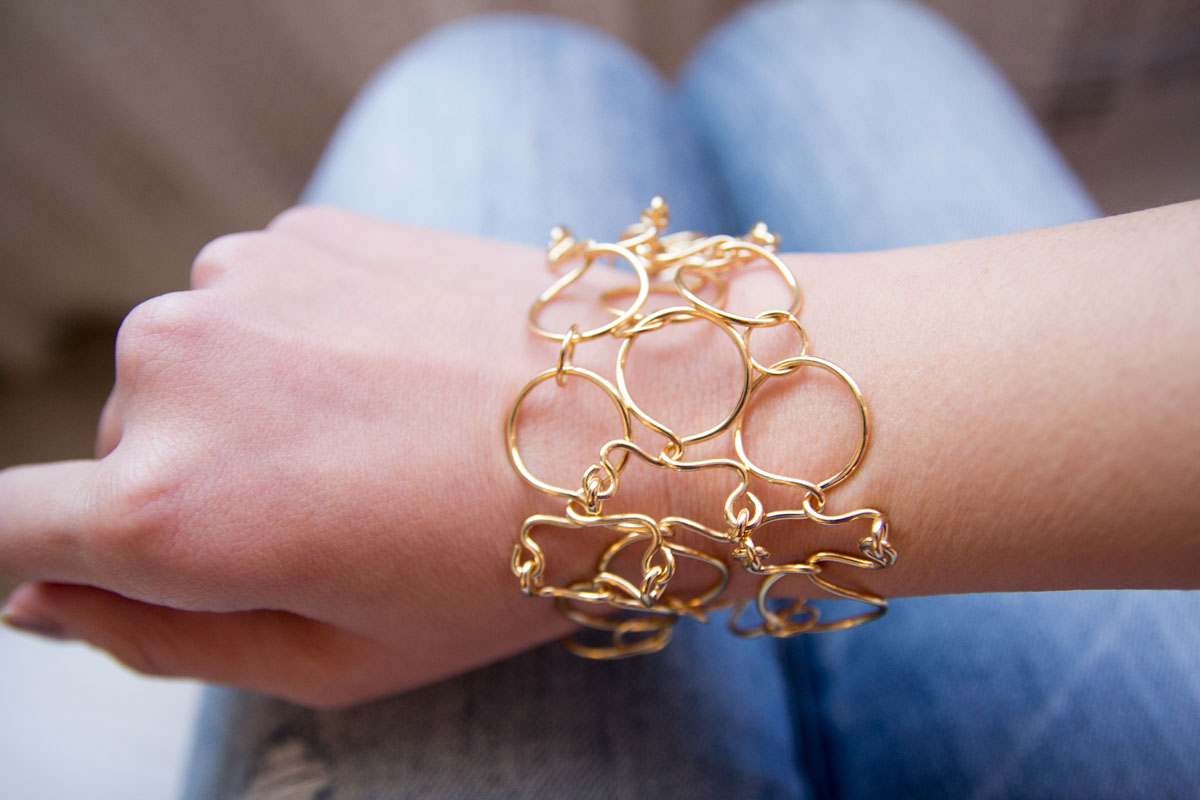 I am not sure if the gold necklace will get much wear, but I like the colour and tone of both the pieces I received. I also really like the style of the bracelet but it's a shame that it gets tangled and twisted pretty easily. It's a bit hard to wear jumpers or long sleeves over it because it is quite bulky. I tried to wear it on my ankle as an anklet just for fun, and it just fits, haha.
Although it's not terrible, this bracelet is probably one of the least favourite pieces I have received. I spend a lot of time playing with it and untangling it before I put it on.
Overall I liked the box and the extra gift was very thoughtful. I am keen to see what I will receive next time, though.