Fashion Friday: At The In-Between
Spring is here! So that means less coats. I don't like carrying my coat around but I don't have a loose-fitting jacket that fits as comfortably. Most of my jackets are slim fitting, and I don't always like to wear tight jackets. It's nice when you are able to walk outside without one.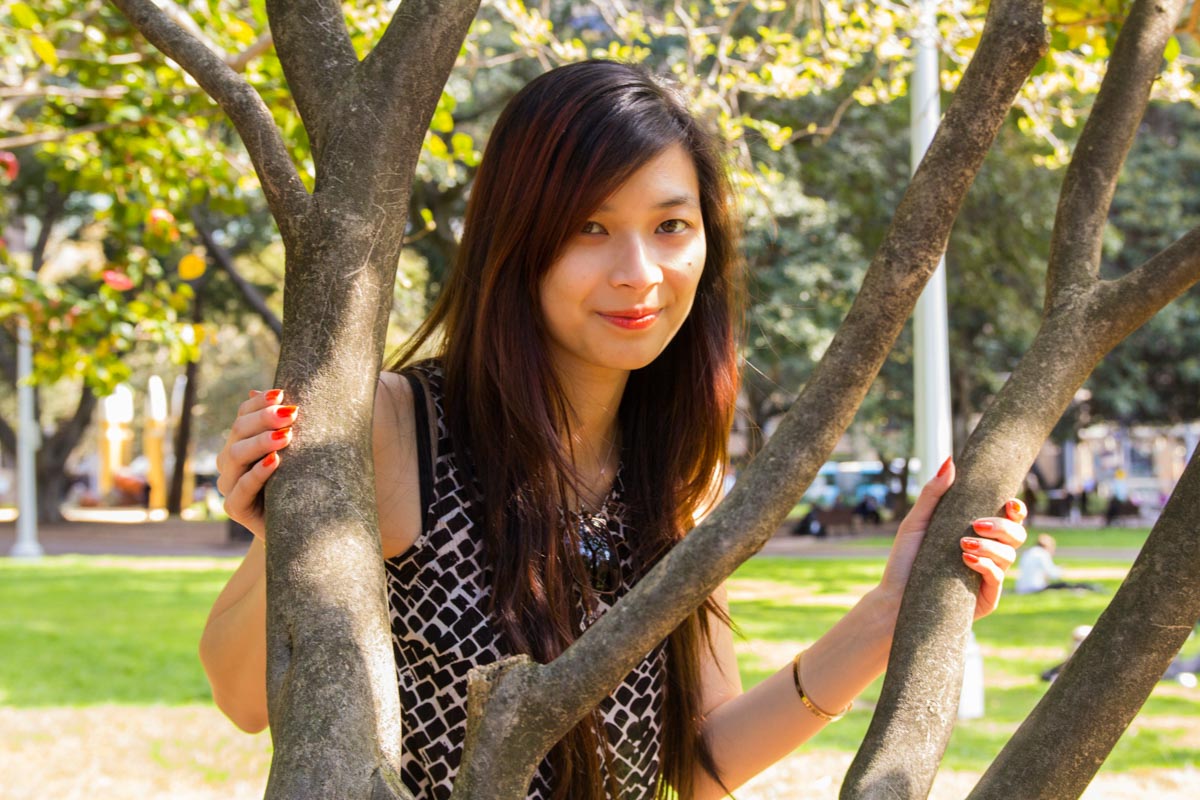 I feel like there is a state of confusion in my outfit because spring usually invites bright and 'happy' colours, and there is little of that in my outfit. It's like I'm still in between seasons, what with the sheer tights and the dark colours. Although spring invites those happy colours, a lot of my wardrobe is black or dark!
The only hints of colour are in my nails, lip colour and the bangle I'm wearing. My nails are a shade of faint orange, the coral-like colour from my last Helene Jewelry box. Both my thumbnails and the nails on my fourth fingers have a layer of gold glitter on them. I thought it was a nice accent for the gold ring and bangle – also from a previous Helene Jewelry box.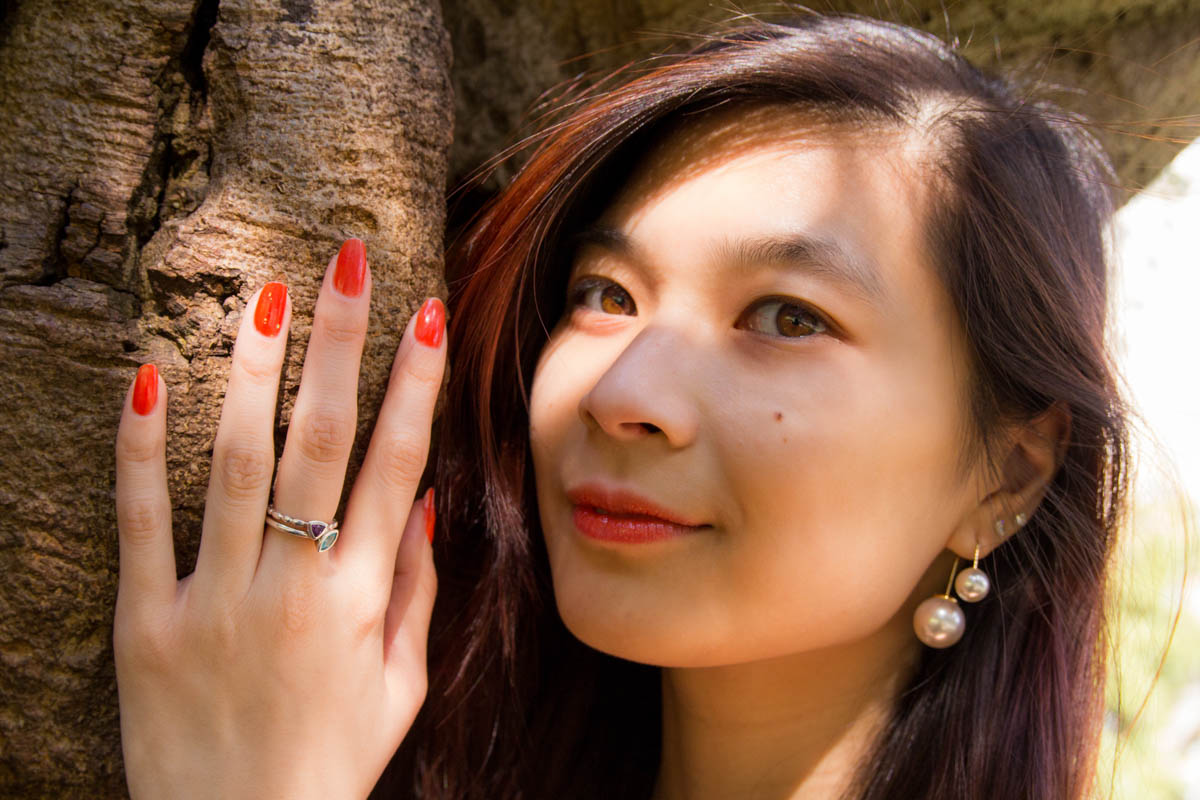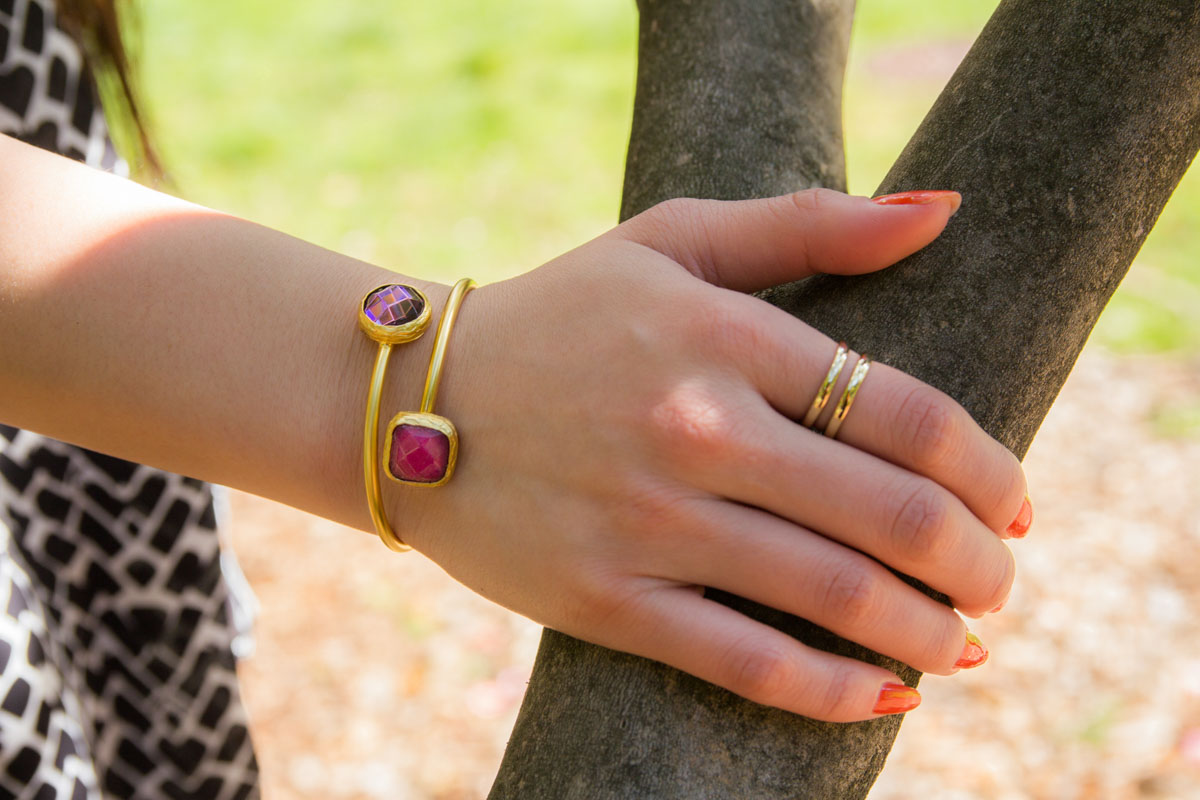 I generally like black pencil skirts, but they are really annoying when they ride up, like this one. I like wearing tube skirts because they fit snugly and tightly hug your body. I also like waisted skirts that flare outwards because they actually sit there on your waist and don't move. It's the pencil skirts that are annoying. I've been trying to look into it and I've read that wearing pantyhose or tights can sometimes cause the skirt to move around. But I really like wearing pantyhose especially in winter, so I guess I've just turned my affinity for pencil skirts into a massive hate. I don't know. :P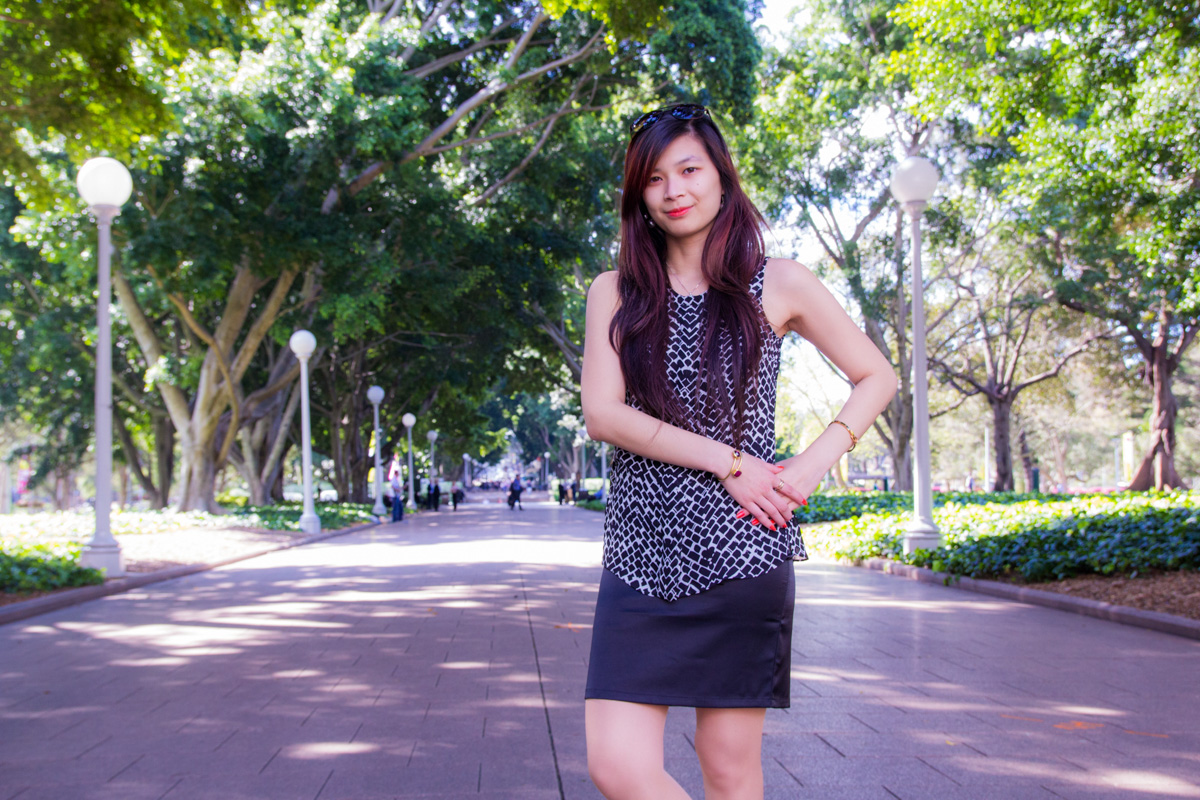 The top has a style that buttons up a little tightly at the neck. I like the print because it's not too bold. It is a bit sketchy, and not symmetrical. This is good because I think I look sort of bad in geometric patterns because I have a slender frame.
The shoes are from How not to hate pink, and may have been featured in other Fashion Fridays I don't recall. I don't wear them as much as I used to because I prefer higher heels now. And then flats on other days. :P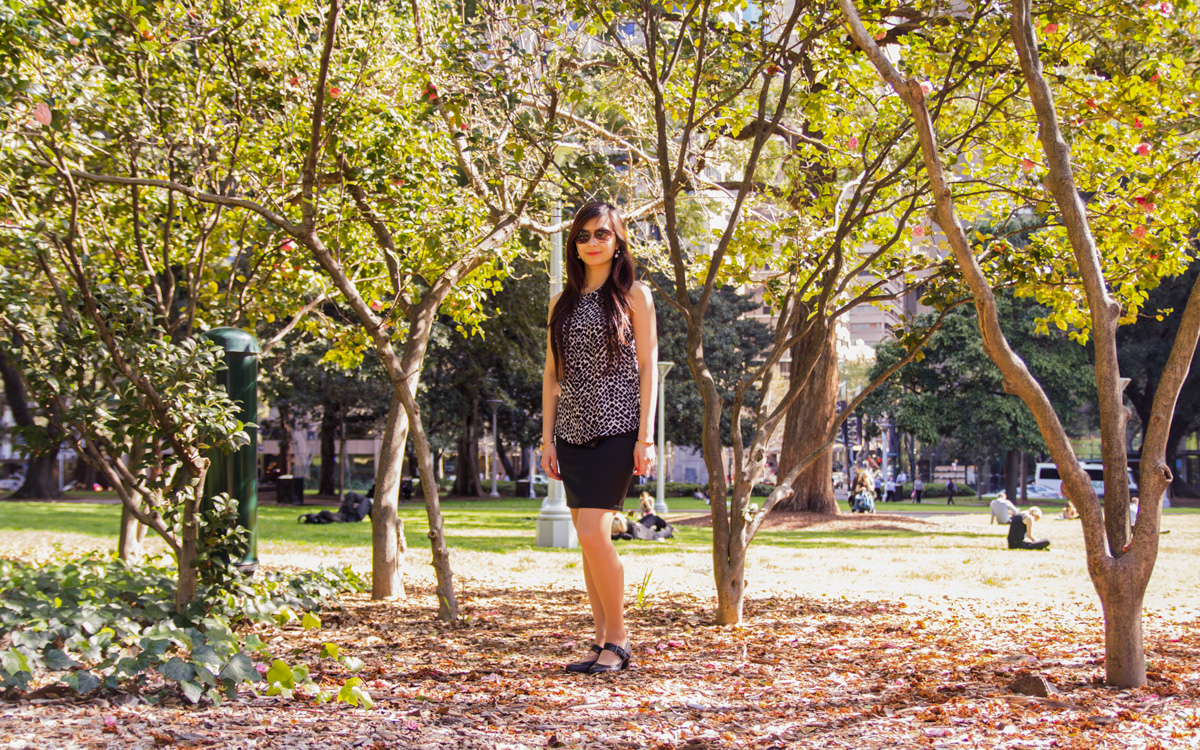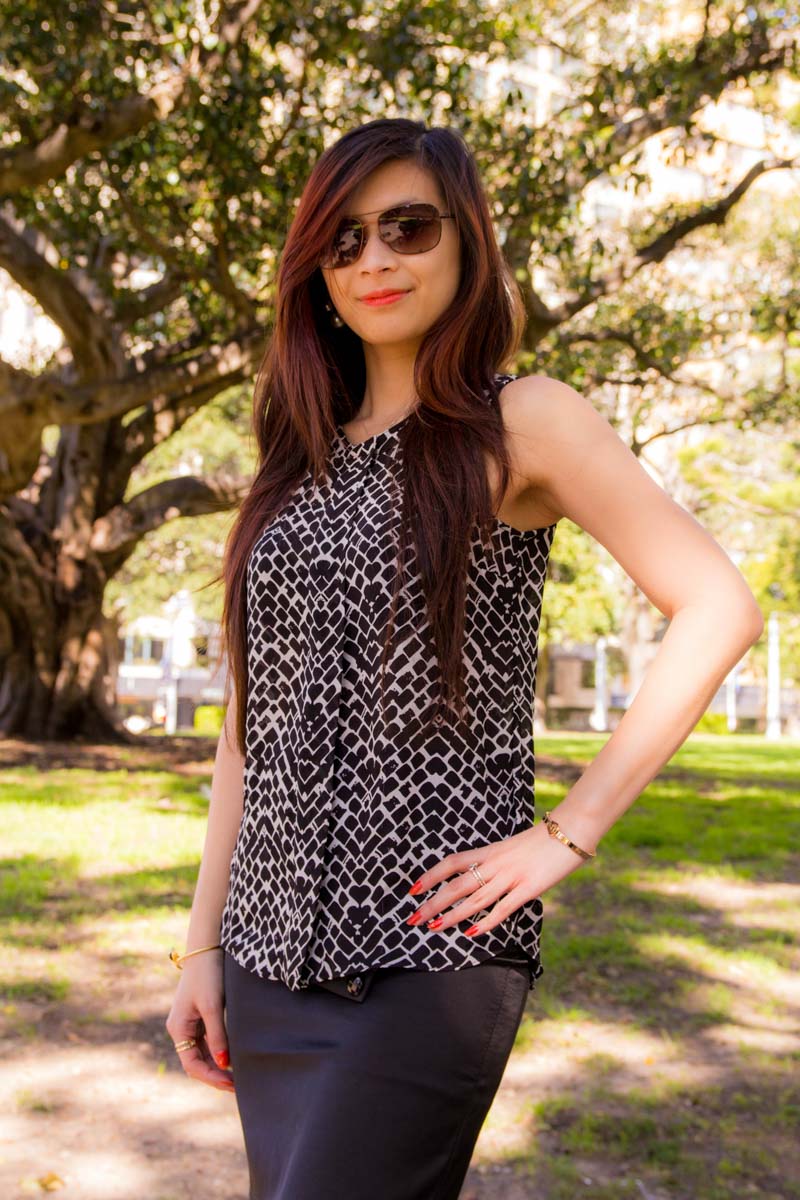 I got the pearl earrings at a small pop-up kiosk in a shopping centre. I think they are an imitation of Christian Dior earrings because they have 'Dior' printed on the backing of the pearl. The earrings have a bit of weight to them, and the wires, though fairly thick, won't withstand a lot of force so you have to be gentle when you put them on.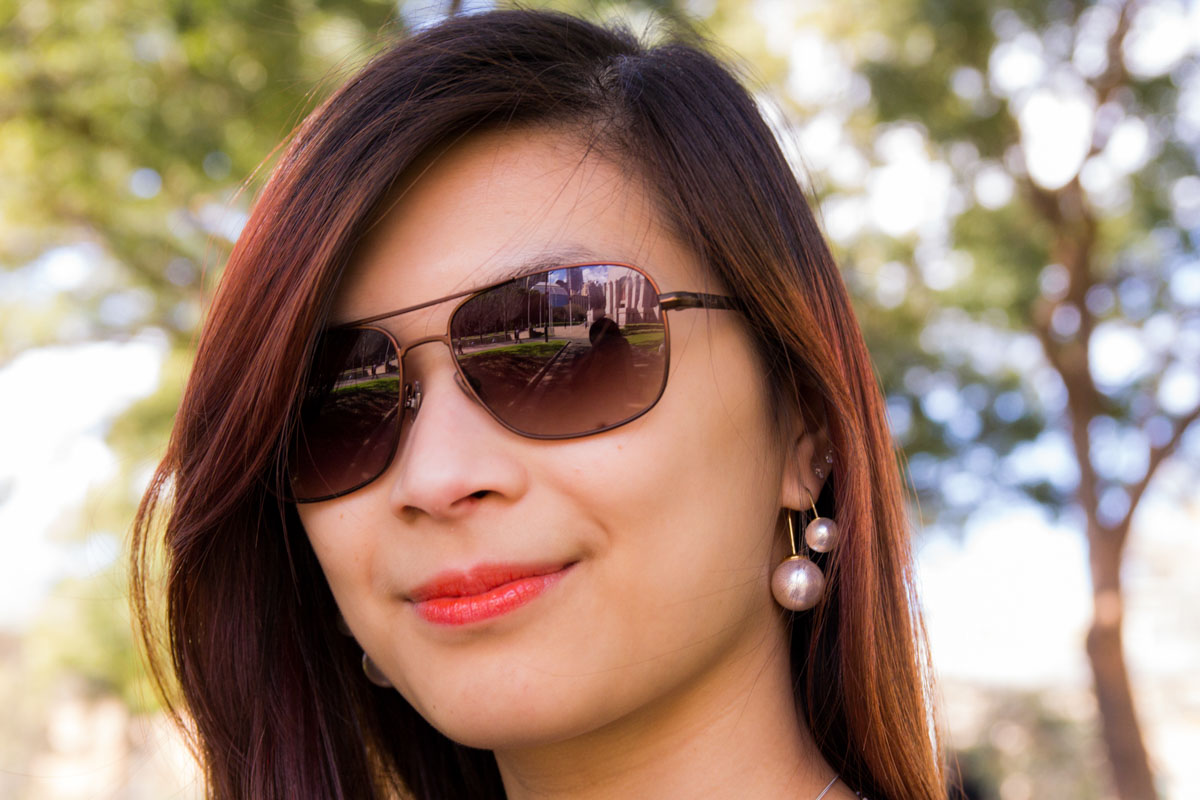 The name of this outfit is a song by old Brisbane band Blame Ringo, which included Pete and Ross from Hey Geronimo, but pre-Hey Geronimo.
Outfit details
Top: Tokito (available at Myer)
Skirt: No brand – simple polyester skirt
Shoes: Easy Steps
Earrings: Bought from a pop-up kiosk
Wristwear: Helene Jewelry (Asli adjustable gold bracelet); The Peach Box (Buckle Bangle in Rose Gold)
Rings: So Good Jewelry (double bar ring)
Nails: Sally Girl (Mango Tango)
Lips: YSL (Rouge Pour Couture Vernis à Lèvres Glossy Stain – #8 Orange de Chine)
Sunglasses: Fossil
Photography by Seb.