Fashion Friday: How not to hate pink
I actually really hate the colour pink. I am not sure when I began to dislike it, since my first prom/formal ball thing/dance dress was completely pink. I didn't pick it out though, so I suppose it doesn't matter. Pink is Lilian's favourite colour but I have never really liked it. I had always liked blue.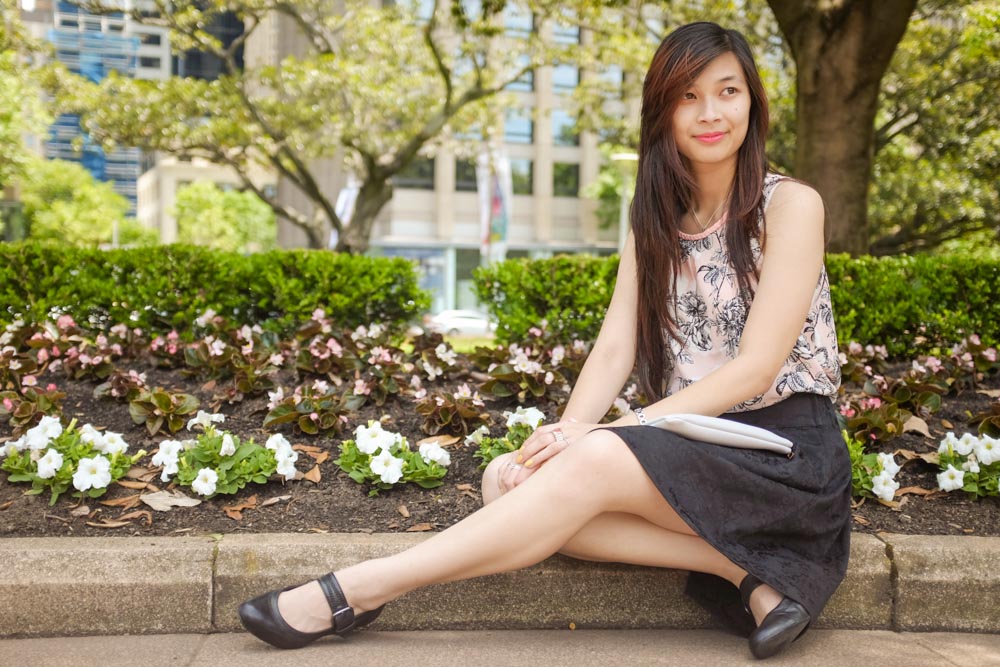 I steer clear of pink clothing because I don't think it looks good on me, or I just don't feel good wearing it. Whether it's hot pink or light pink, I just think it's yucky. I owned light pink lipstick once and I thought it looked horrid on me. However, for this Fashion Friday I decided to wear pink accessories to match my light pink top.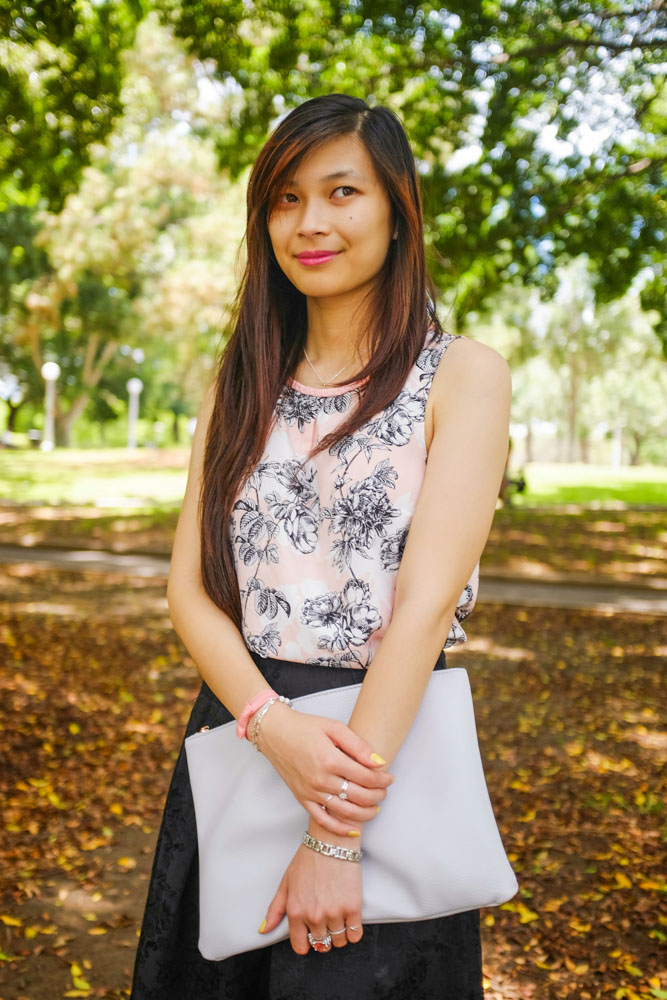 I am also not really a fan of florals so I feel like this outfit is quite far removed from what I would normally wear. I did pick out the skirt, though, because I liked the wide waist and the style. I also thought the length was quite reasonable. It's a Princess Highway skirt, and while their range seems to cater for the old-punk-chick Georgie, I still find some of their pieces to be pretty girly with an edge.
My mum picked out the top, though she knows I don't really like pink. It is a pretty light and subtle pink anyway. The floral pattern is actually a navy blue, which goes quite well. I am not really a fan of pink lip colour at all, but I went for it anyway.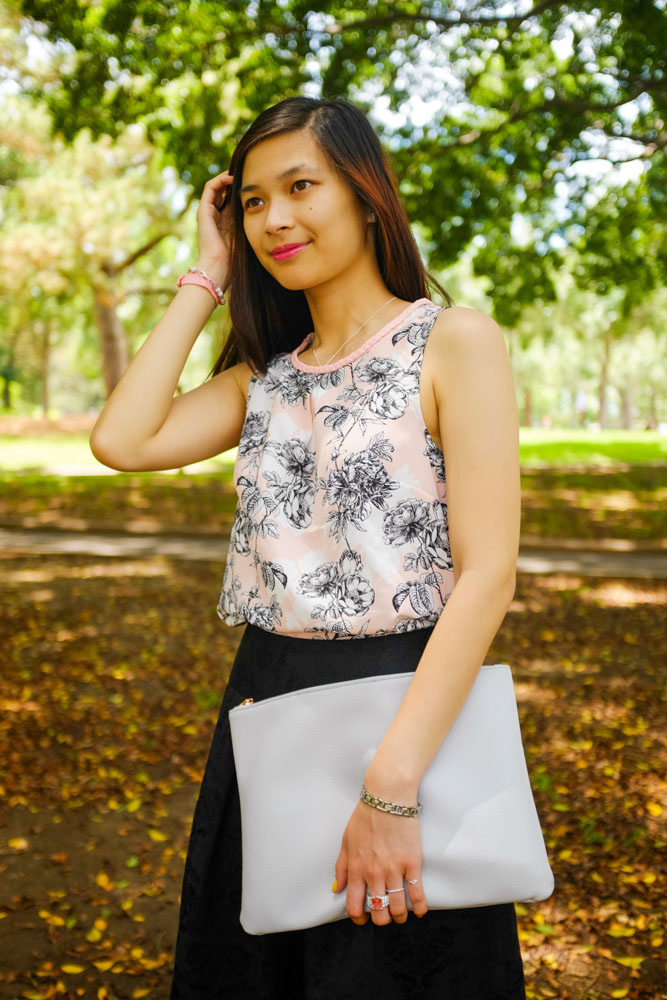 I got the pink ring from an eBay seller who sells similar rings in different colours. It's one of my favourite pink ones and I also have the same style in aqua blue. Just for something different I added a pink bow hair tie that I got from Kitsch.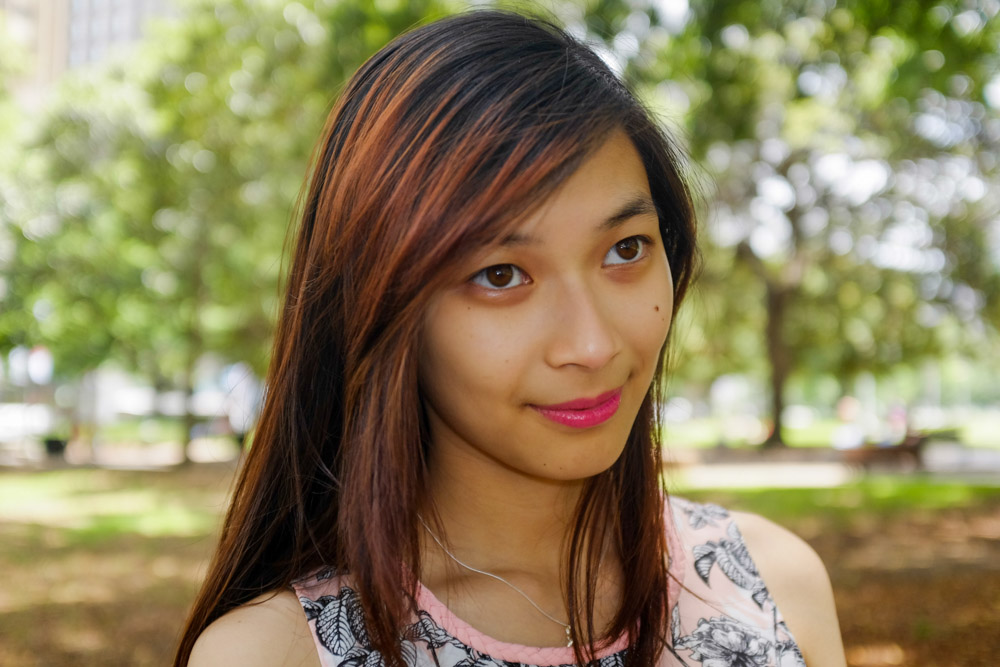 Most of the other accessories have been featured in other posts. My Paloma clutch was in a previous edition, and my shoes have been worn time and time again. They are just so comfortable and I have a thing for shoes. If I love them and they fit, I end up wearing them all the time.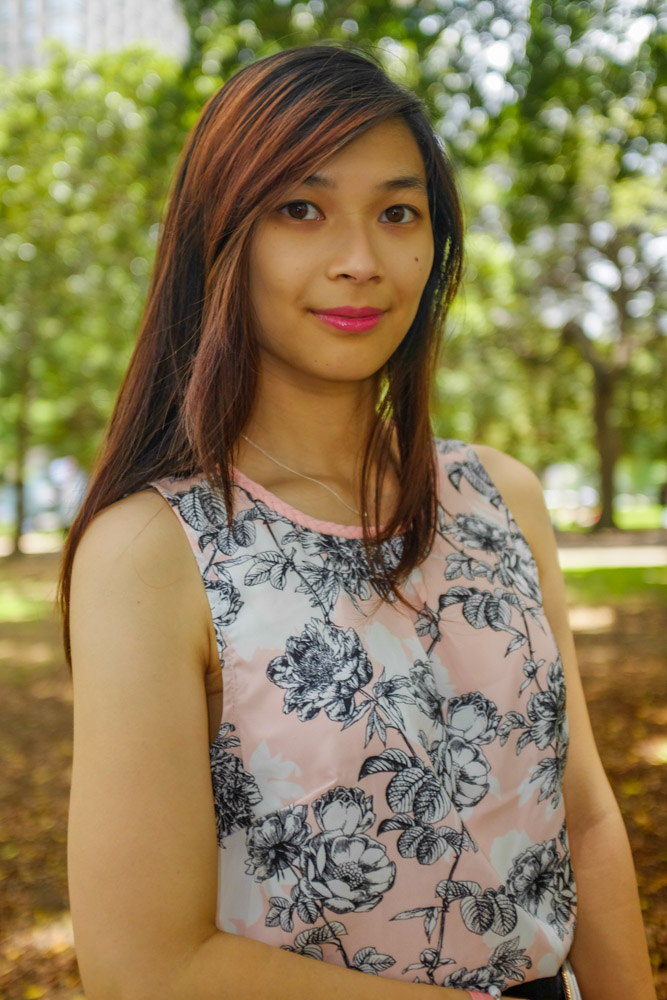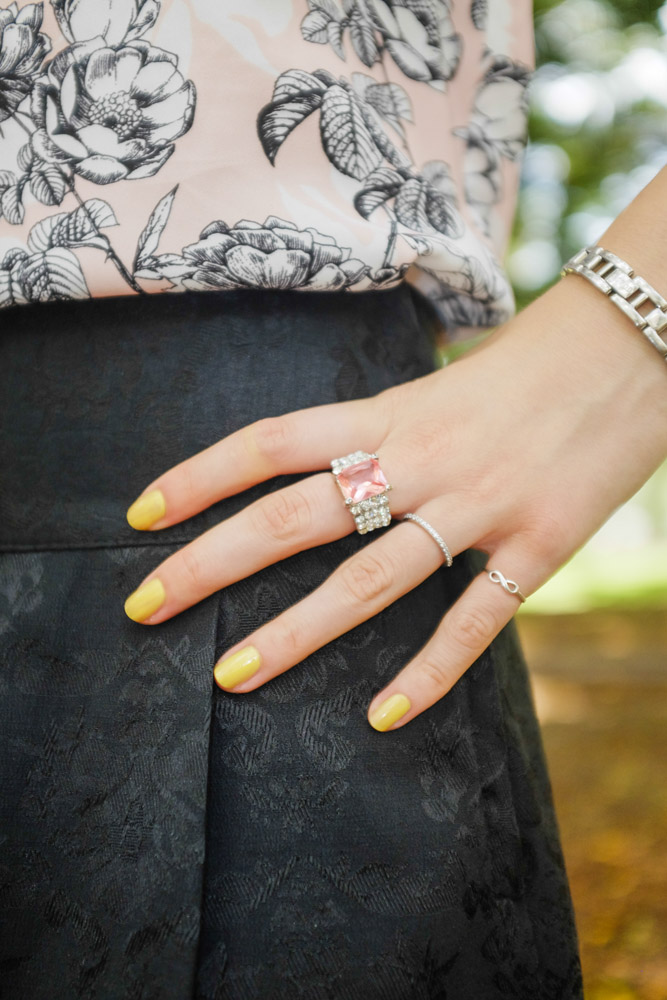 The yellow nails were just a random choice. I tried out some new colours on the weekend and I was keen to try yellow over green. It fits nicely for summer! Edit: Liz asked what polish it was. It's Revlon in 560 Zealous.
I am also not a huge fan of the pink lip colour. It's the YSL Rose Vinyl colour. I had that colour and a very light pink, but because of my skin tone, the light pink looks pretty awful.