Fashion Friday: Mother Nature 🌏 | My warm weather go-to
Hey friends! 😊 It's Friday again – the past two weeks went by pretty quickly. The season of spring has hit us in Sydney, and it's been a weird mishmash of temperatures in the mid-20s (Celsius!), winds, and a little bit of rain. 🤔 Definitely not a heatwave by Sydney's standards, but we practically had beach weather on the day we took these photos.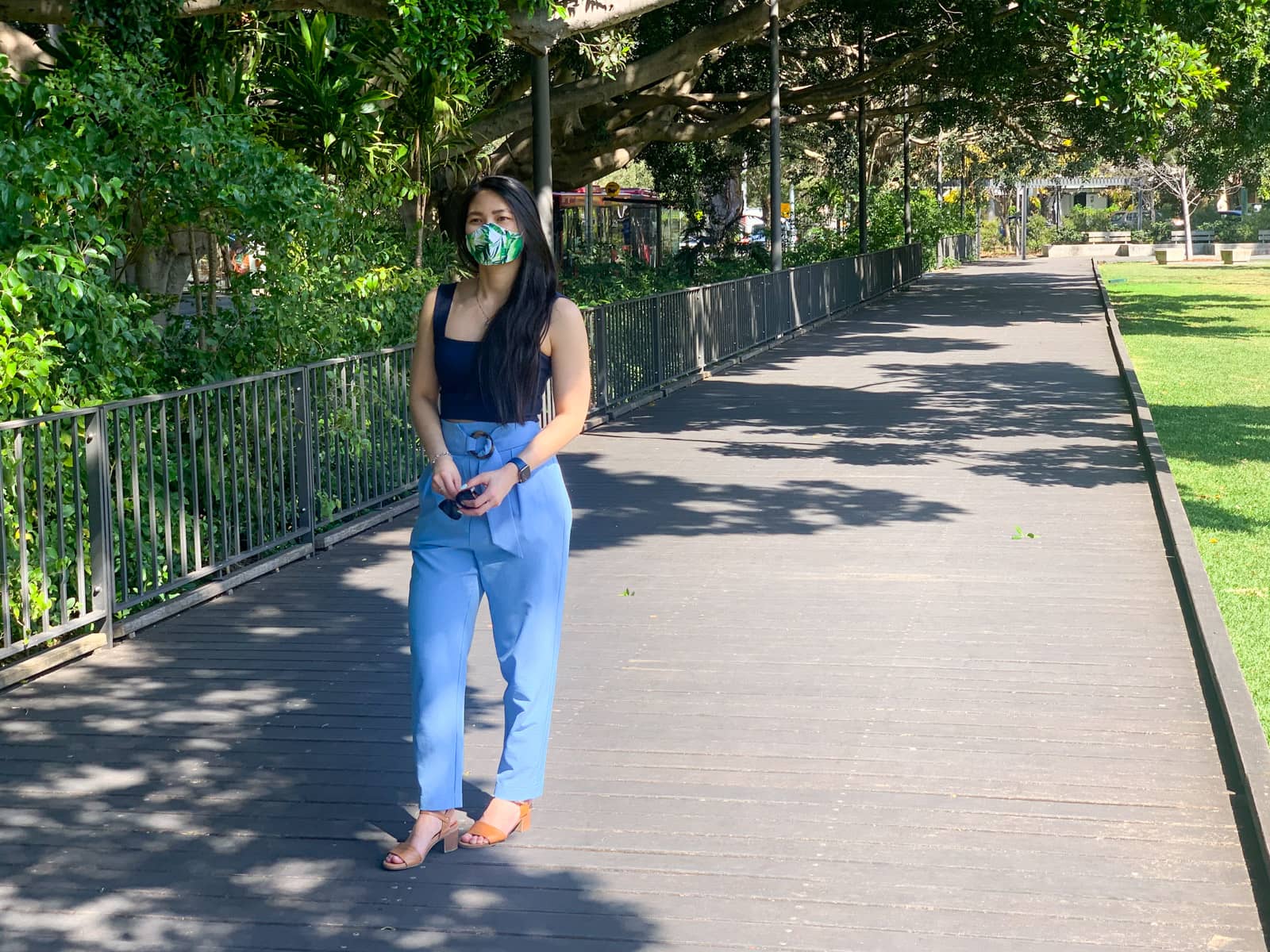 I'm enjoying the little bit of outfit repeating that I've had in the past few outfits. Last edition, you saw me wear the same black top I wore in the edition before that. Today, you are seeing these blue pants yet again. 😆 You may know that I am pro-outfit-repeating, since I don't believe that we need an infinite amount of clothes (it just ain't practical!), and I strongly believe that if you like an outfit, there is absolutely nothing wrong with repeating it. I've never had someone say a bad thing about me having worn the same outfit several times. In fact, it only serves to drill in that you have a favourite outfit, you know what suits you, and people notice that you are in tune with that. I've received nothing but compliments when I wear items of clothing over and over. Because you wouldn't wear clothes you hate over and over again, would you? 💃🏻
Top and pants (again!)
I wore these pants several times when the weather was cold. One might consider them a summer pant, and I did buy them in summer last November, but I found them just as comfortable in winter and they also brightened up my outfits. Winter doesn't have to be a time in which you wear dark colours.
This whole ensemble is actually an outfit I repeated probably at least a dozen times since I got these pants. In the previous edition, I already shared my story of getting these pants, feeling slightly guilty, but also knowing that I have gotten a lot of wear out of them. I got the top using a gift card I got for my birthday a while back. I had been holding onto it until I found something I absolutely liked, and actually wound up getting something that was tried and true. This square neck top is the same style of one I wore in a 2018 edition of Fashion Friday, except that one was black. I ended up selling that one because I had a lot of black clothing and I was trying to reduce the amount I had. When I got this navy one, I picked up a white one as well. I just loved the square neck cut so much, and the black top had worked out really well for me in terms of comfort and ease of wear, and how well it matched with my clothes. So I knew I couldn't go wrong with the navy and white.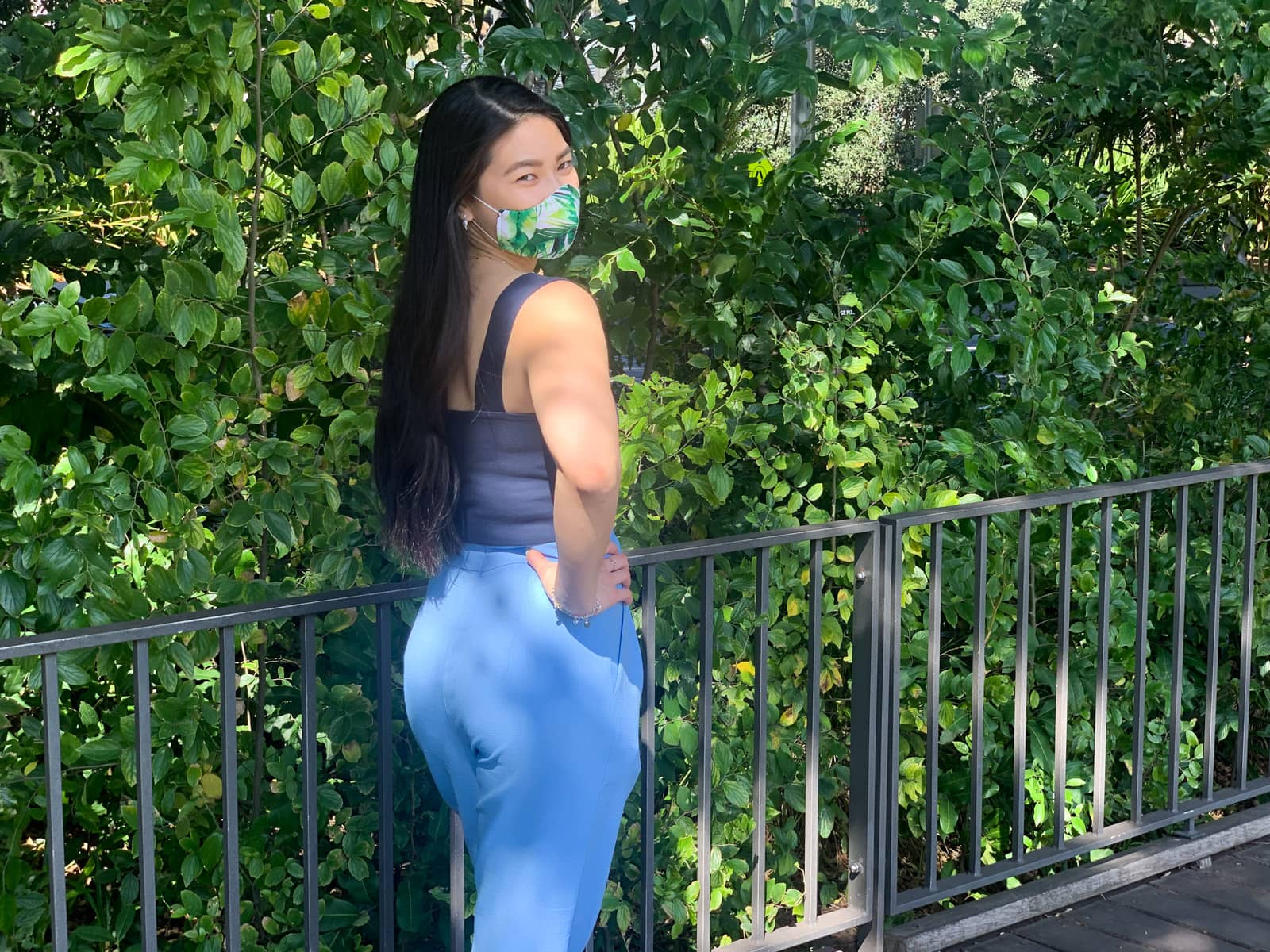 I love how the navy goes really well with the light blue. I feel a sneaky sense of accomplishment when I create a good colour combination that doesn't use white or black. I don't mind either of those colours, and I love wearing white a lot, but branching more into the colour navy has made me excited when I find various colours that work with it. It can also be tricky to find clothes in colours other than black and white. So many clothing manufacturers stick to making just those colours (and perhaps beige), and a lot of people stick to black and white because it is "safe". Be a little daring and experiment with slightly different colours, I say! Some people even find that off-white and charcoal grey look better against their skin compared to black and white.
Basic summer sandals
In previous Fashion Friday editions I had a single pair of summer sandals (in editions Unanticipated, Summer Daze, Mirage, and Pacific Daydream). I have always found it really difficult to find shoes for summer because I haven't yet found a pair of sneakers that suit me, and I don't always like to wear closed shoes in hot weather. What usually ends up happening is that I have only one or two pairs of sandals and I wear them for almost all the warm months. The problem I had with my previous pair of sandals is that they were very flat, and the straps covering the top of my foot were very wide. They didn't sit well on my rather small feet. The positioning of the strap was also not quite right – it didn't feel secure on the back of my heel and the angle of the strap made it more likely to slip down.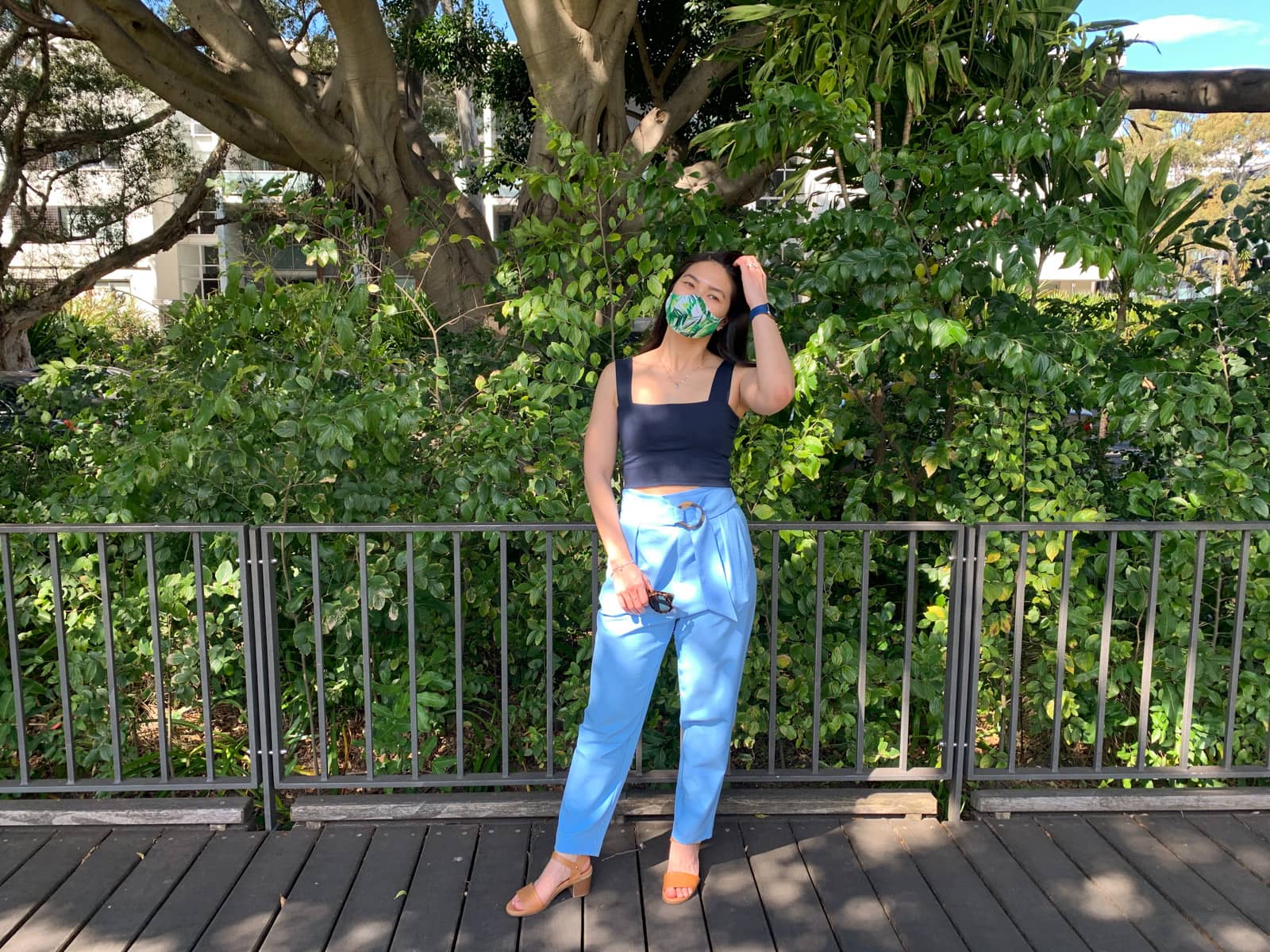 I like simple sandals for summer, so I endeavoured to find ones in a tan colour, or at least a colour close to my skin colour. I find those to be most versatile, and because I often wear skirts and have my legs bare, I like lighter coloured shoes in those situations. A plus if they look light in structure, too, and don't have too many straps. I decided to look for shoes with a bit of a heel, but a small one that I could walk for longer periods of time in. This heel is about 6cm tall (a little over 2 inches), which is actually a tiny bit too high for my liking, but it's still possible to walk in them for half an hour or so. 😀 I was prioritising longevity, so I opted for a leather shoe. These were marked down to just under $100. Honestly, as someone who never wants to spend more than $150 on shoes, I can't complain.
After some thought I think I would still like a summer shoe to rotate with this one, but a shoe with less of a heel. I do have a wedge style shoe but it's a slip-on shoe that I haven't quite matched very well in my wardrobe… more on my shoe adventures later. 🙈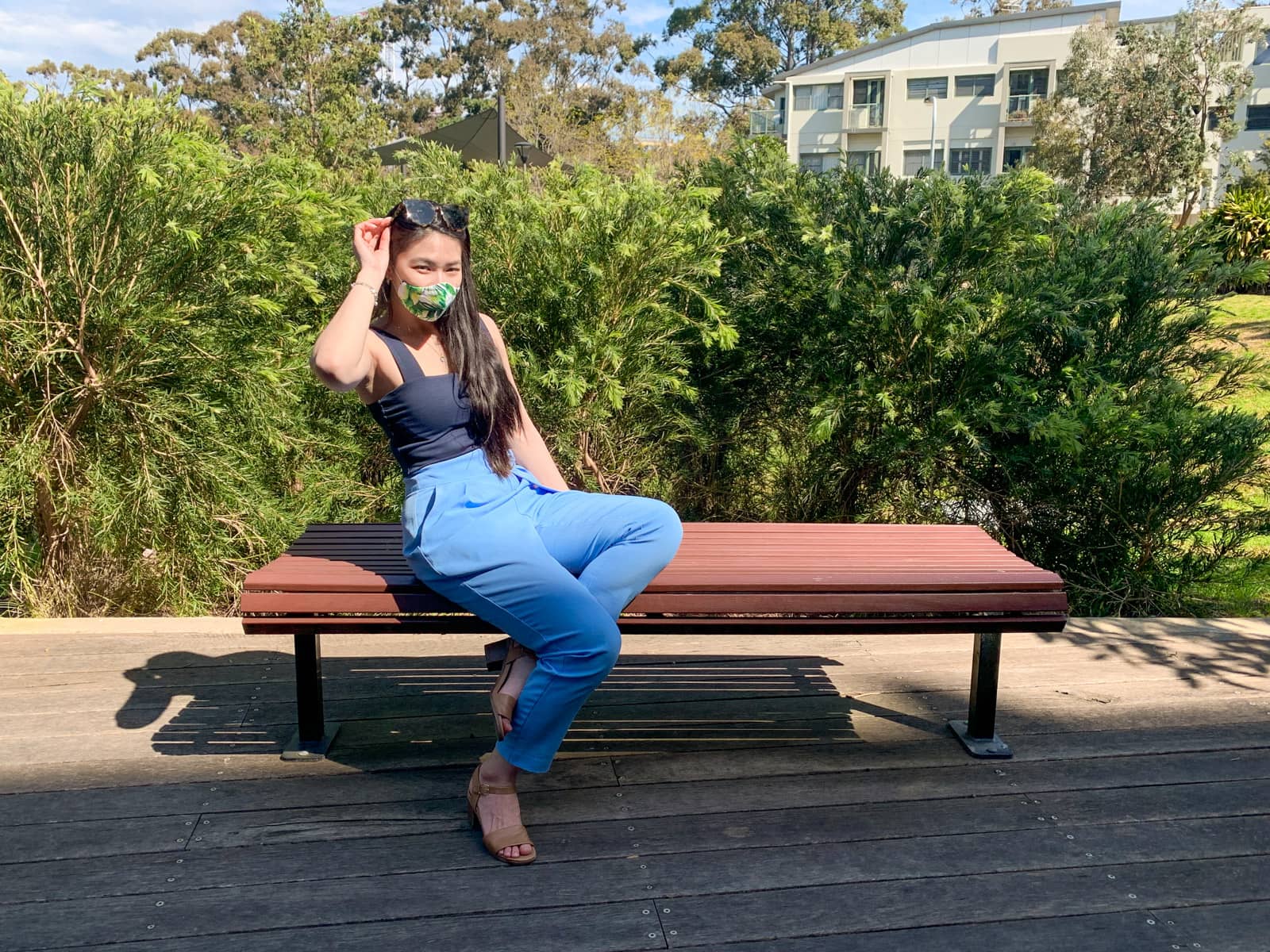 Leaf-patterned mask
We have been encouraged by the state government to wear masks in places where the 1.5 metre distancing is difficult (such as indoors), but it's not enforced. We only had eight cases in our state today. I've been wearing a mask almost every time I go out, especially in non-controlled environments like the supermarket. I haven't been wearing one to the gym as I think it will be uncomfortable for the style of training that I do. Our gym is always staffed (it's not a 24-hour gym) and continuously cleaned, and is still following procedures for disinfecting and social distancing. I bought a few masks off Etsy and this one is one of my favourites because it has a nature-themed pattern. 💚
I dare say I picked out a few masks that would match my wardrobe, haha. It was tough finding masks that fit my face because I have a small face, and sometimes the fabric was a lot bigger than my face and the elastic was not very adjustable. This one is my favourite and I got two from the same seller; I had asked her about sizes before ordering and was thrilled to learn that she had some that fit my face.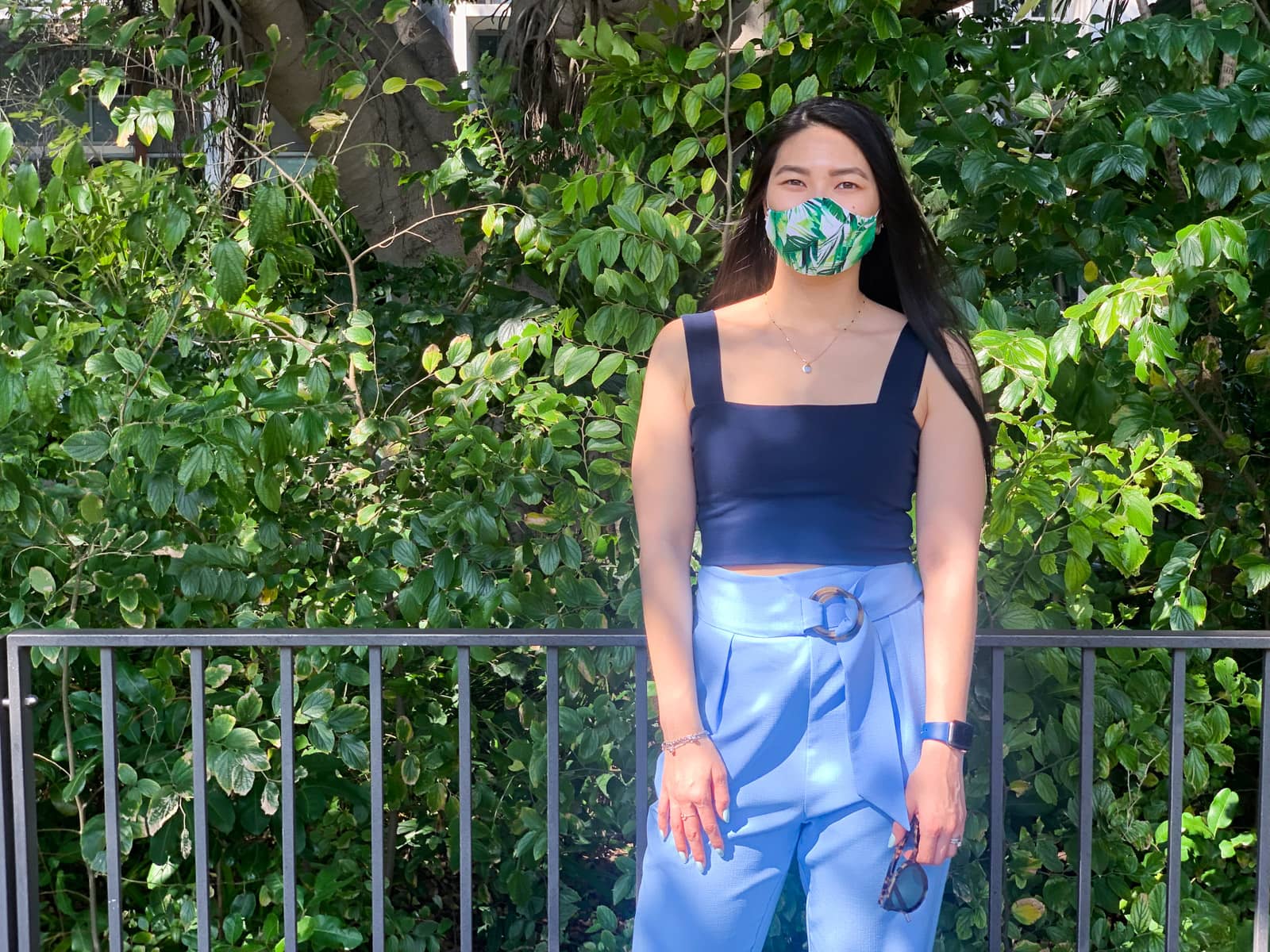 You can see my nails in this photo, even though we didn't take a closer shot. They are a mint colour which are actually really lovely. They are done with nail wraps from my favourite nail wrap brand Personail. I thought the colour might be too loud (even though it is light) but it's actually really beautiful.
Hair waves
Another thing I wanted to quickly share is the slight waves in my hair. This is the longest my hair has been for several years. I forget that I used to braid my hair or tie it back at night to stop it from getting damaged and tangled. I think that is one of the causes of my hair being damaged even though I don't do much else to it (OK, so I use a hairdryer, but still!). So I've started braiding my hair at night, which actually leaves it with these natural, nice waves. I actually really like how it looks. I used to straighten my hair all the time but felt like my hair lacked texture when it wasn't straightened with a hair straightener. It just felt like "a blob". So these waves really add something to it; I like it a lot!
As I mentioned, this is an outfit I have repeated so many times, because it is definitely one of my favourites! I will likely continue to wear this as the weather gets even warmer. 🥰 If you follow me on Instagram you might have already seen this outfit many times, but back in December last year and January this year. 😆
Outfit details
Colophon
📸 All photography by Nicholas Cooke. (iPhone Xs)
These photos were taken somewhere in our neighbourhood that happened to have a lot more trees than we realised. 😌
This edition was simply named for the abundance of trees, and the pattern on my mask, and I think it serves as a nod to what feels really natural for me to wear in this kind of weather – something that is my favourite.