Fashion Friday: The Comeback
Hi friends! Fashion Friday is back – I would love to throw in some jargon here about how it's bigger and better than ever, but no, that's kind of silly. I've had goals for Fashion Friday in the past, like wanting to dress up an item of clothing in different ways, but the truth is that I got pretty busy and had less time for the Fashion Friday series. My wardrobe changed quite a bit over the past few months and some of my pieces wore out. I've enjoyed Fashion Friday for as long as it's been around, and I want to keep doing it. I'm going to be honest and say that this series will likely not change very much over time! I like the way I've done it and it works for me. 🙂
I've always wanted to do Fashion Friday shoots on our travels but that doesn't always happen! Sadly we had none from our trip to Korea and Japan last year – after all, we were honeymooning. 😅 This time I'm actually sharing an outfit that I wore while we were in the United States in July, so these photos are from then, when we were in Boston specifically. But I'm hoping to come back with a fresh outfit for the next edition!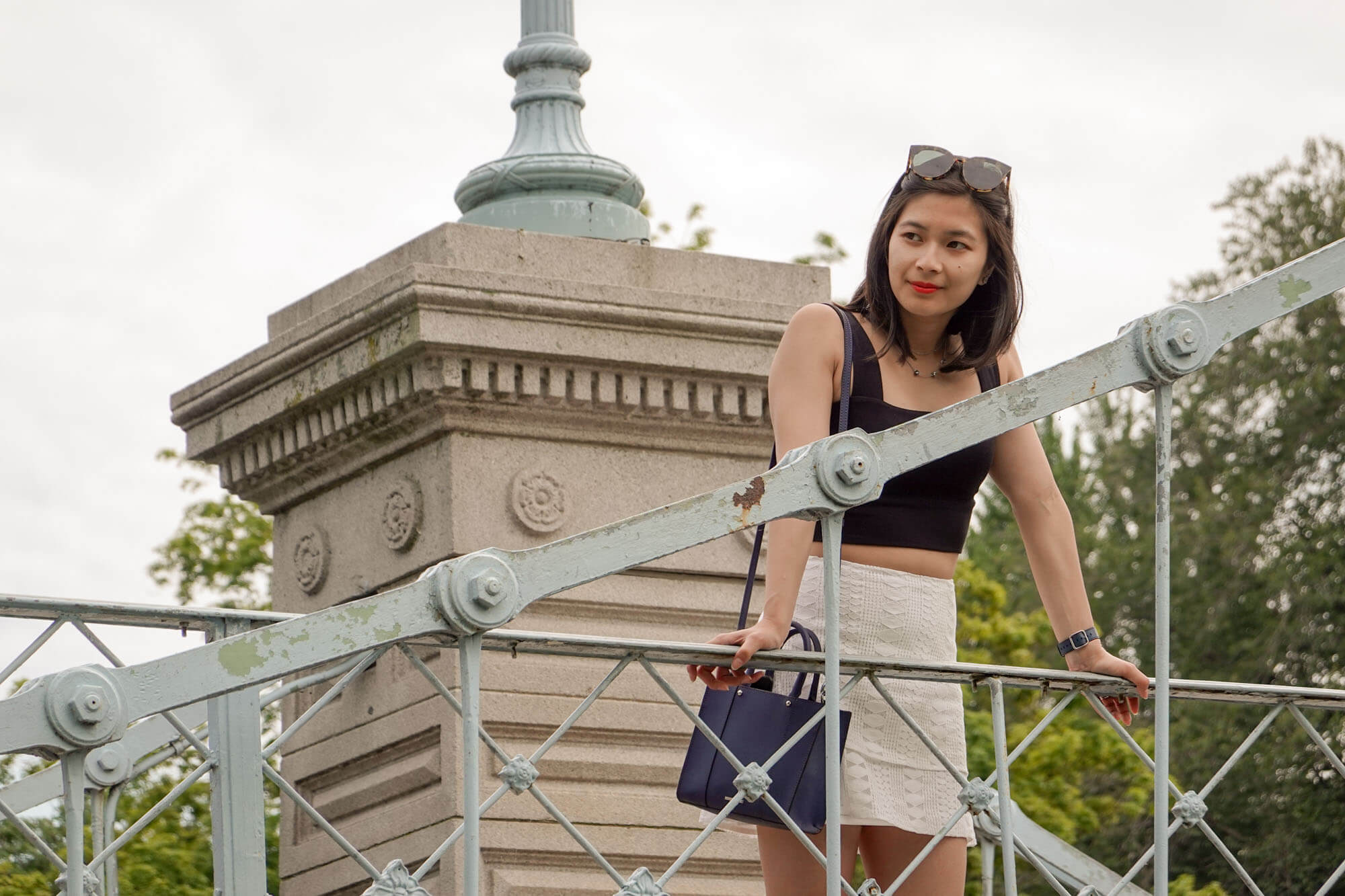 I recently introduced a rule that I would include less than 50 photos in my blog posts, wary of photo overload, as well as posting too many similar photos when less can get the same point across. Fashion Friday is something that falls in the realm of fashion/outfit posts in general, and I have noticed that it can be easy to throw in a lot of photos because you look great in every pose. I think some fashion bloggers are guilty of doing this, and you're left scrolling many photos that look very, very similar. My aim is to have ten or less photos, but ten or less good photos, per Fashion Friday post, that show my outfit and its details.
Enough of my ramble, let's talk about this outfit!
As many of you know, I'm a minimalist, and when I travel, I like to carry very little. This black crop top is one I bought almost a year ago that I am absolutely in love with. It's perfect for summer, and as most of my bottoms are high-waisted, it pairs really well with them. I also think it shows off my shoulders and looks great on me, so I feel confident wearing it. When we visited the States, it was hot, humid weather, so I brought this top with me. I also wear it under sweaters sometimes when I don't want to wear a t-shirt but just want to wear something pretty light.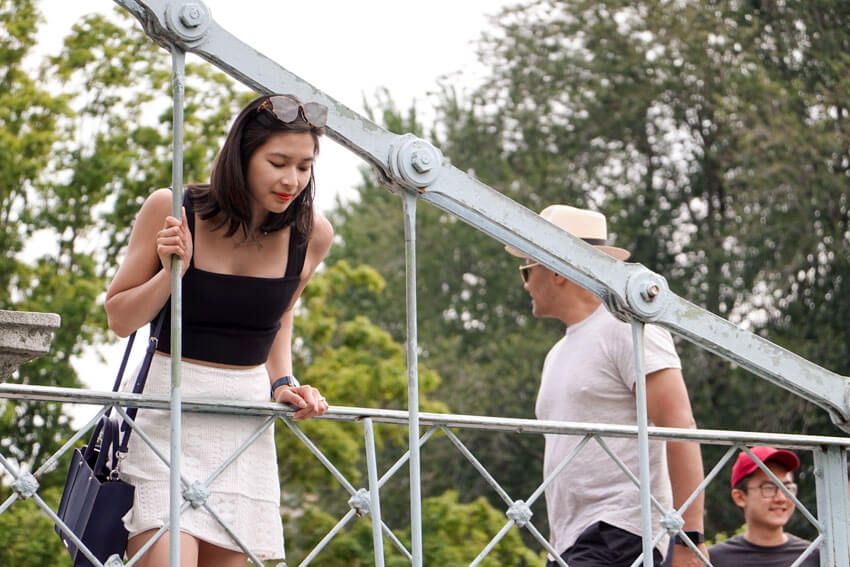 I wore the sandals in another Fashion Friday outfit, Delta, and they make for a great summer shoe. They are my favourite, because they are a neutral colour that matches with everything, but they are getting pretty worn out inside on the part where the soles of my feet touch the shoe. They're high-quality, but wet days that we experienced in Miami and Disney World, and sweaty feet, discoloured the shoes. You can't tell from the photos, and they are definitely still super comfortable and excellent for travel, but it does make me want to buy a new pair for next summer.
I have a black pair in the same style, but they contrast with my skin colour a lot and look a bit strange, in my opinion. I can wear black closed shoes, but black sandals in this style seem very "blocky" and thick on my feet.
I'm still glad the tan sandals got a lot of wear though!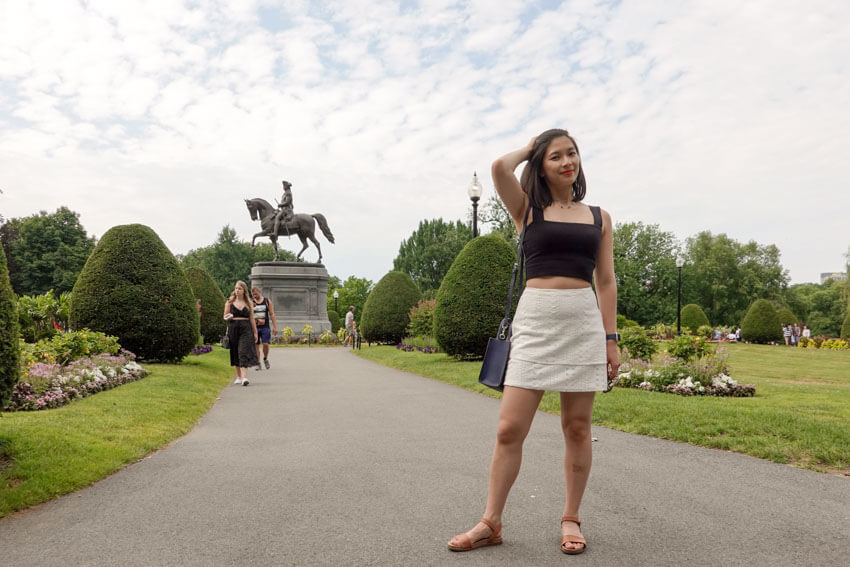 I really, really like the skirt. I introduced more white into my wardrobe over the past couple of years, and what drew me to the skirt was the shape. A-line skirts, rather than snug-fitting ones, are more comfortable for me because of my large thighs and wider hips. They are easier to walk in and more flattering. I don't like lace as much as I did before but I do still like this skirt.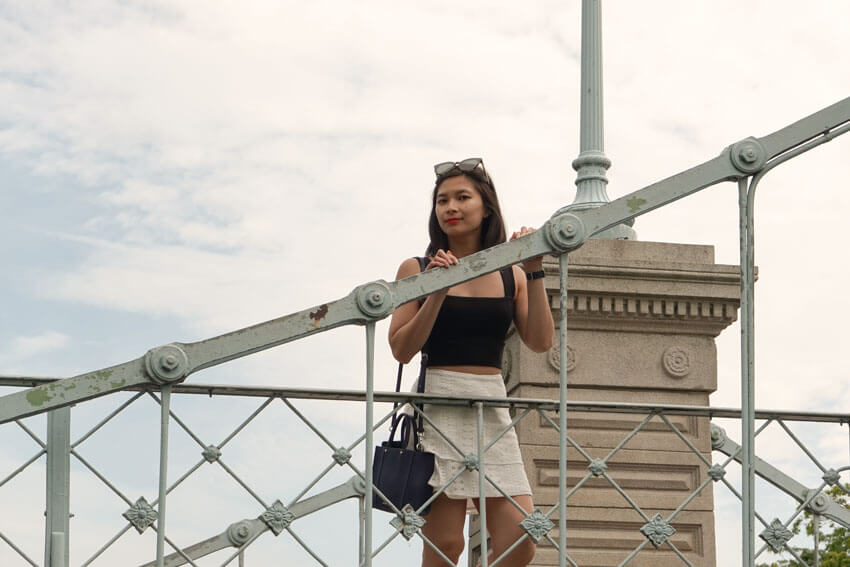 Perhaps the only issue with the skirt is that the waist doesn't really stretch so it's really tight if I eat a big meal or am bloated, haha. I've inspected it and I don't think it's possible to let any more fabric out. 😞 Probably should have sized up! 👎
With more open-neck tops, I prefer to wear chokers or shorter necklaces. You'll find me wearing longer necklaces with t-shirts or tops that cover more of the chest area. I decided to layer two necklaces with this top.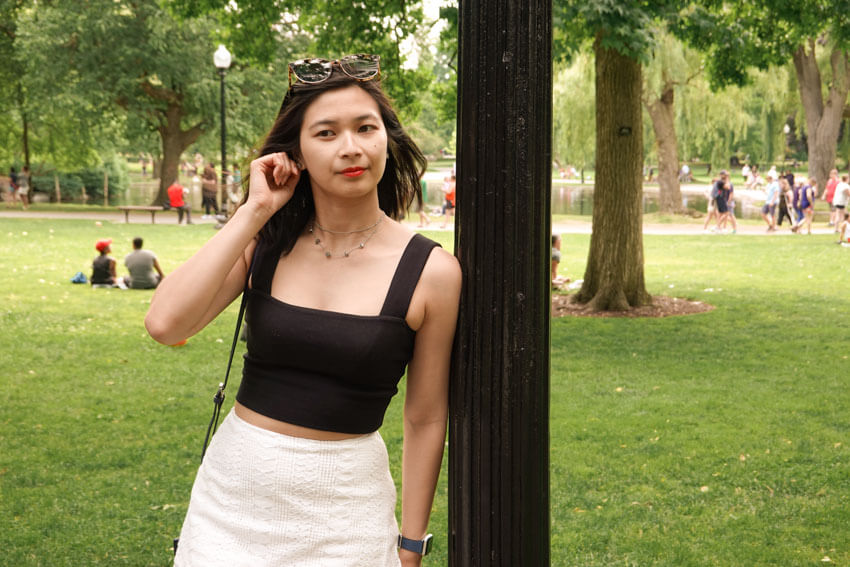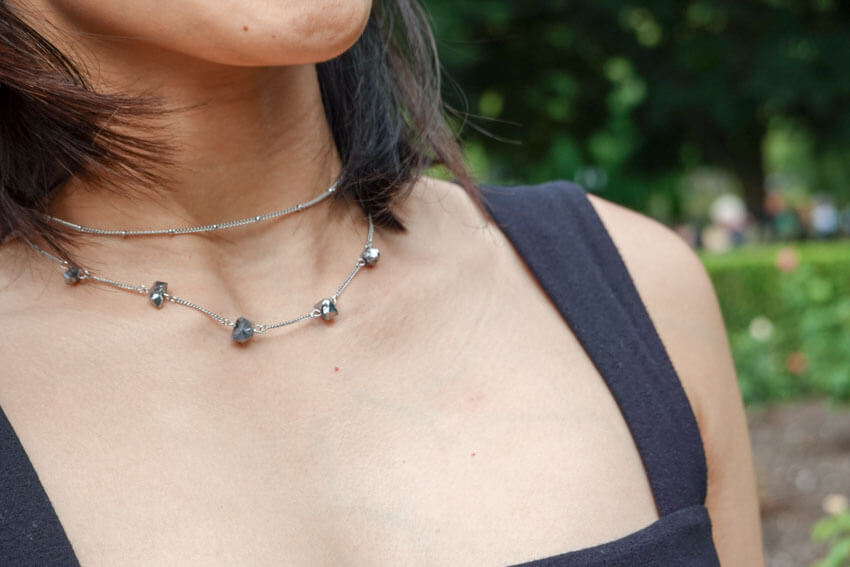 I hope you like this simple summer look! ☺️ It can be really hard to find comfortable clothing when the weather is grossly hot and you are prone to sweating. But I find that choosing breathable fabrics, relatively loose clothing, and pretty simple clothing overall, really help.
I know these photos were taken some time ago – so, I really look forward to sharing more Fashion Fridays regularly with you that are more fresh!
These photos were taken in the Boston Common Gardens in Boston, Massachusetts. 🌳 This outfit was named The Comeback for obvious reasons, but because artist Alex Cameron has a song by the same name, and he has a unique style of music. 😄 I've seen him live before and he's very entertaining.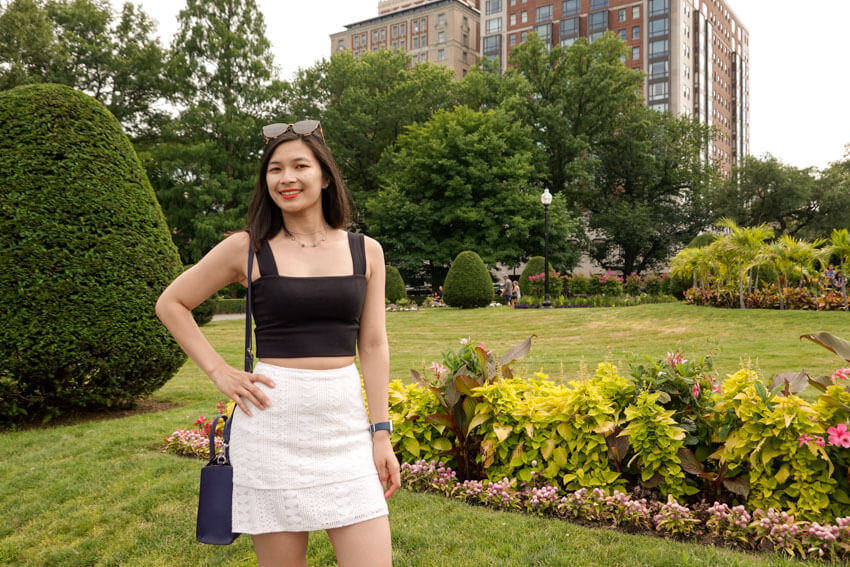 📸 All photography by Nick.
Outfit details
---
I'd love to hear your thoughts on Fashion Friday in general, particularly what you are interested in seeing in the future! I also haven't written in detail about minimalism in a while, or packing light, even though I mention it quite frequently. Let me know if you'd like to hear about that too!