🌴 The End: Miami, Disney World, and Los Angeles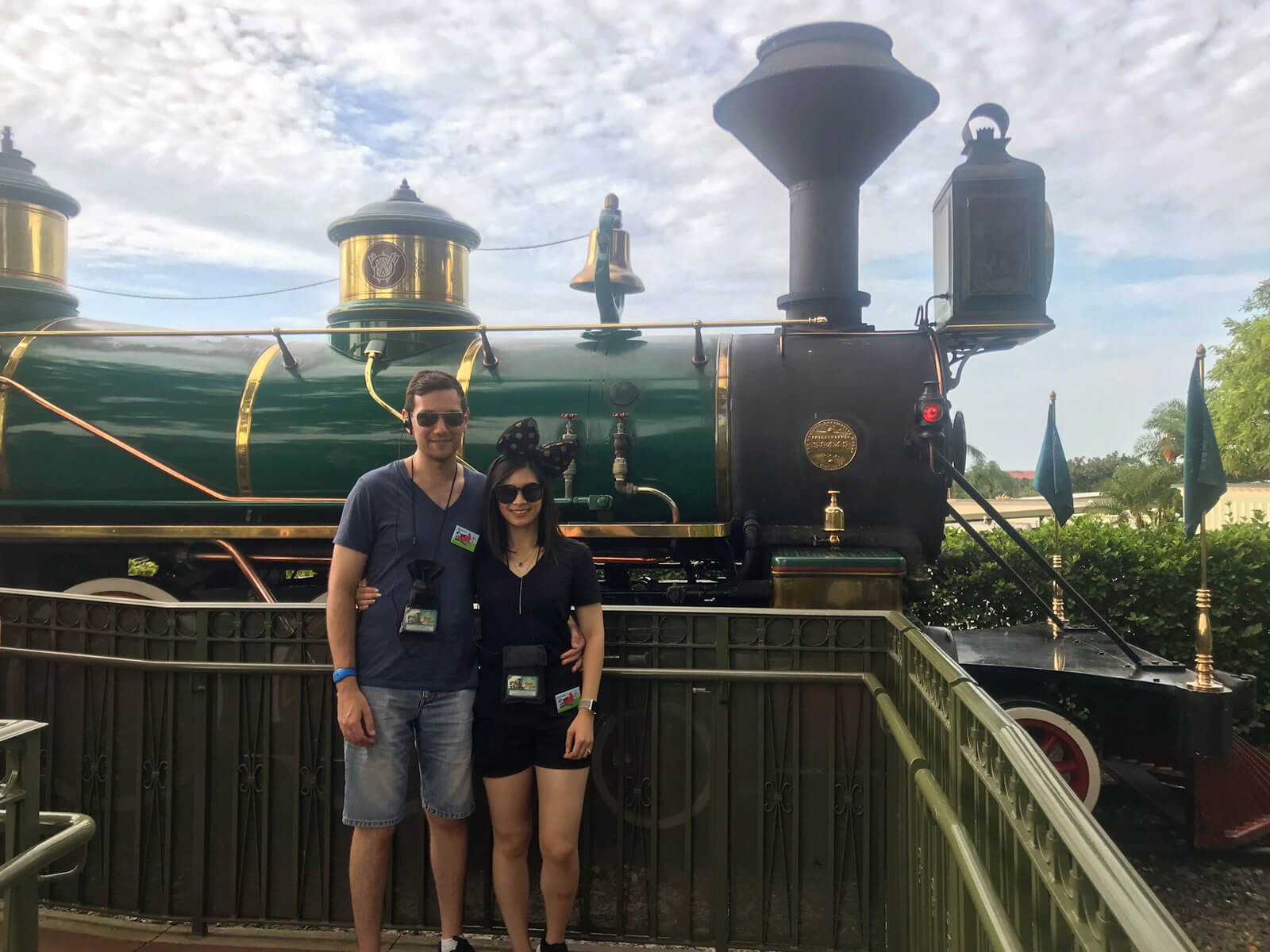 Hey! We're back for the last instalment in #cookesUSA2018. These events took place at the end of July. I am sorry that it's taken so long to churn this one out. 😅 I bundled the rest of our trip into this post, and although it's lengthy I am sure it's a relatively easy read. Again, there are less than 50 photos in this post – also because we didn't take too many in these three areas we visited. At the bottom of this post you'll find links to the other posts in this series as well.
📸 Most of these photos were taken on an iPhone 7, a few towards the end were taken by Nick on his Sony RX100 M6. Editing for these photos was pretty limited as they were taken mostly to document the journey, not for photographic skill.
Miami Beach
For our two-night stay in Miami, we hired a car, because our plan was to drive to Disney World afterwards. We stayed close to Miami Beach, not downtown – and quickly learned that the two are considered quite different areas.
We stayed at an Airbnb, of which the gate to the parking spaces was locked without a remote control. We had to obtain the remote control from the apartment itself, so I hopped out of the car and checked into the apartment while Nick drove around the block a couple of times. Parking in a parking lot and paying for that didn't seem ideal. Getting into our Airbnb was not a big problem, and we found that we really liked the space. 🙂 It had a king bed but someone could sleep on the couch. There was a large ensuite and a second toilet, and the kitchen and living area were sizeable. There was even a small balcony! Gotta admit, the bed was really comfortable too and our host provided an abundance of towels.
That afternoon we stocked up on supplies at Walgreens, and we walked down Ocean Drive. I'm pretty sure I've heard of Ocean Drive in a song before. I'm not surprised – there are a lot of locations in the States that have been mentioned in songs or used for a song title. I marvel at that, because a lot of Australian landmarks, street names, or city names make very strange song titles or lyrics. Perhaps Anberlin's Adelaide is the loveliest example of one that works, and Babaganouj has a song titled Going to Melbourne, but that is certainly more quaint. Try singing a song about Perth, Ayers Rock, Hamilton Island, Hobart, George Street, or Wollongong.
The rain hit us not too long after our walk down Ocean Drive. We had enjoyed the art-deco styled buildings and the action going on, and even spotted a police car which I had to have a photo taken with. Many people in their swimming gear walked the streets and I knew I wouldn't feel out of place after having decided that Miami was the only acceptable place to be wearing nothing over my bikini top. 😂 The rain was ruining my sandals, though, but this wouldn't be the first time they were soaked with my feet, and it certainly wouldn't be the last, because we were about to face a lot of showers in Disney World…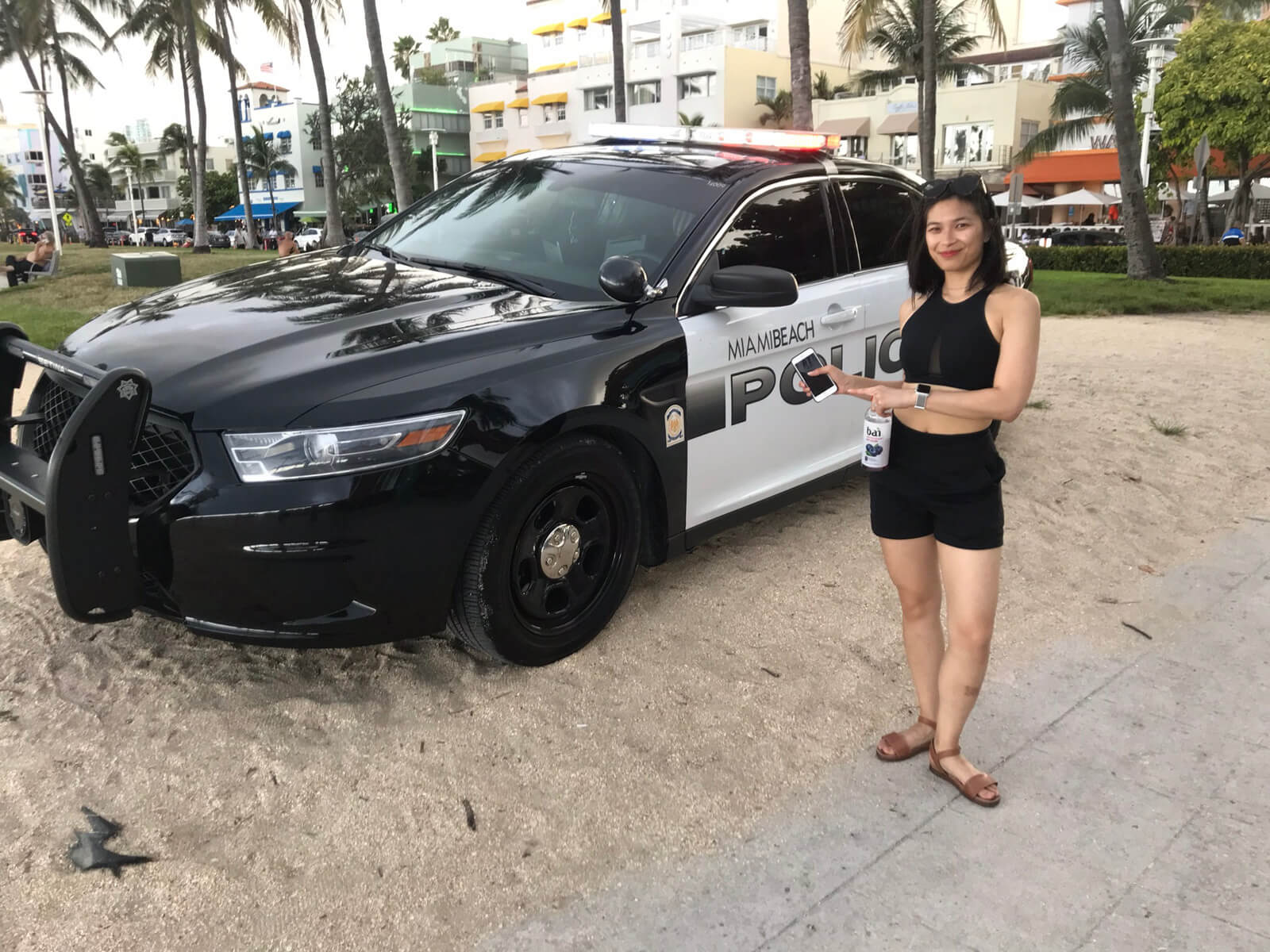 We decided to brave it and walk, otherwise we wouldn't be getting anywhere. Feeling peckish, we stopped at a place called The Local House for dinner. It was unusually quiet so we wondered if it was any good (I had looked at reviews online earlier, and they were mostly favourable), but after dawdling outside for a bit, we decided it was worth a try. And it was! I really enjoyed the meal I had, it was a bit on the pricier side but totally hit the spot.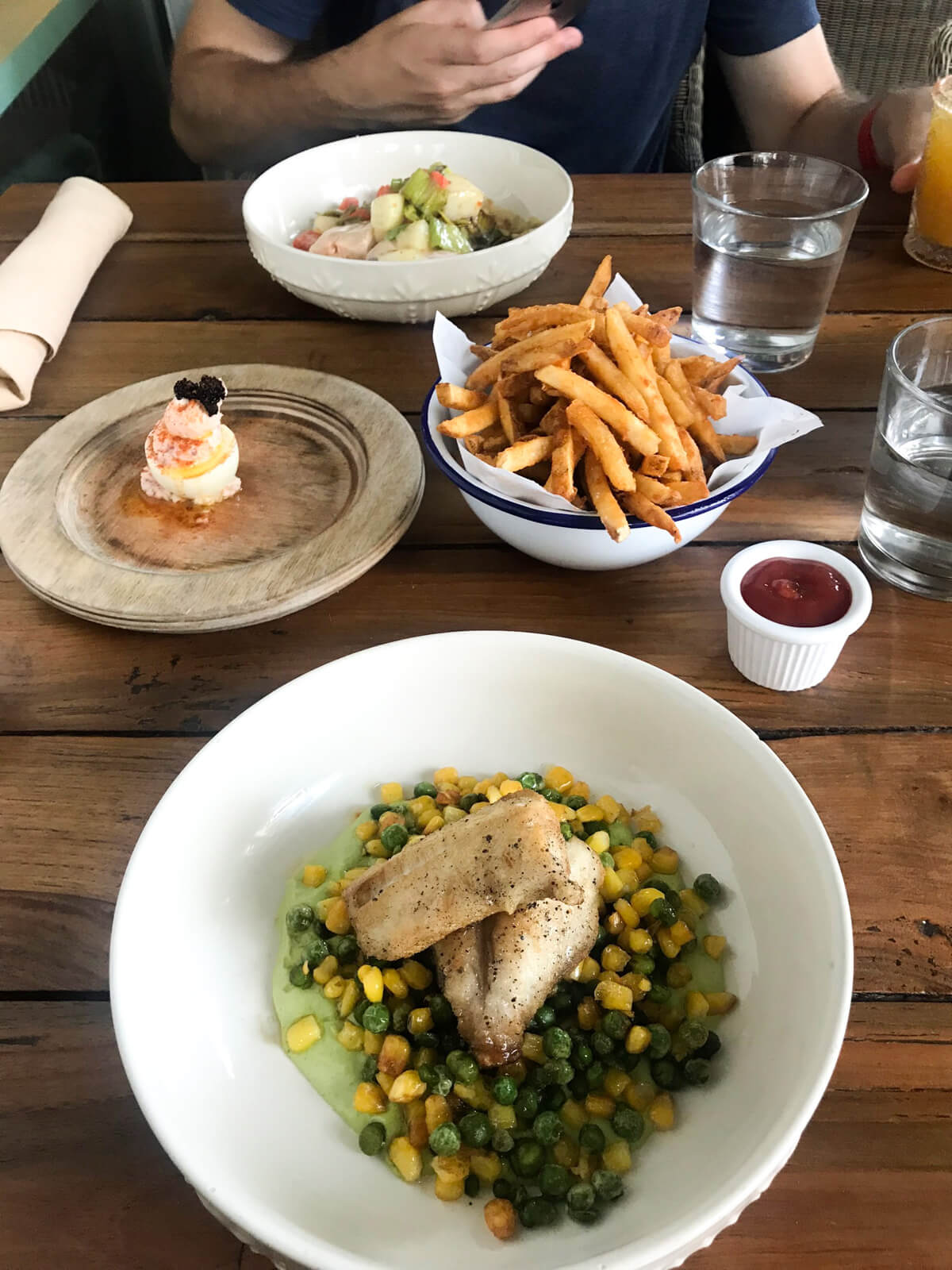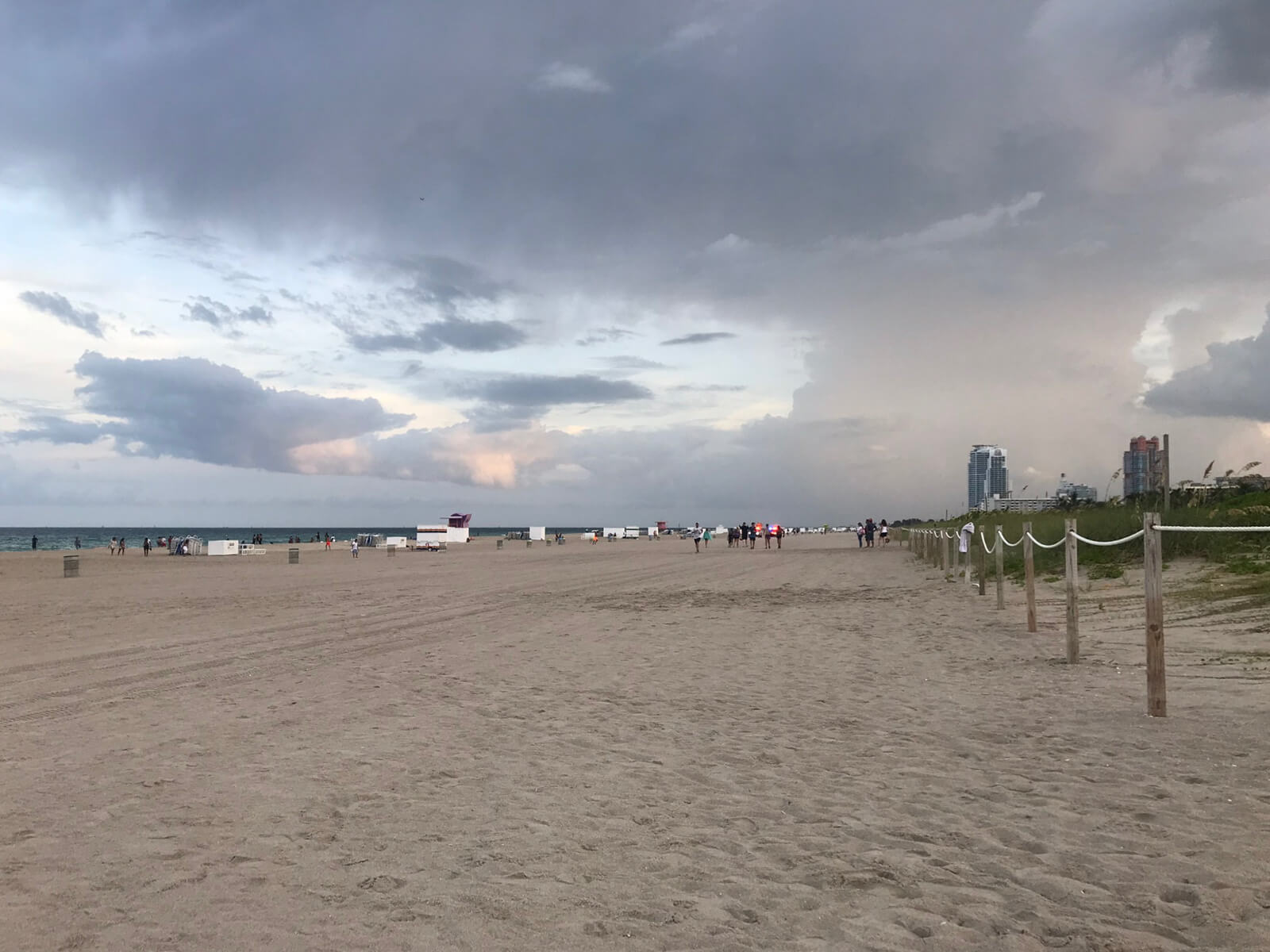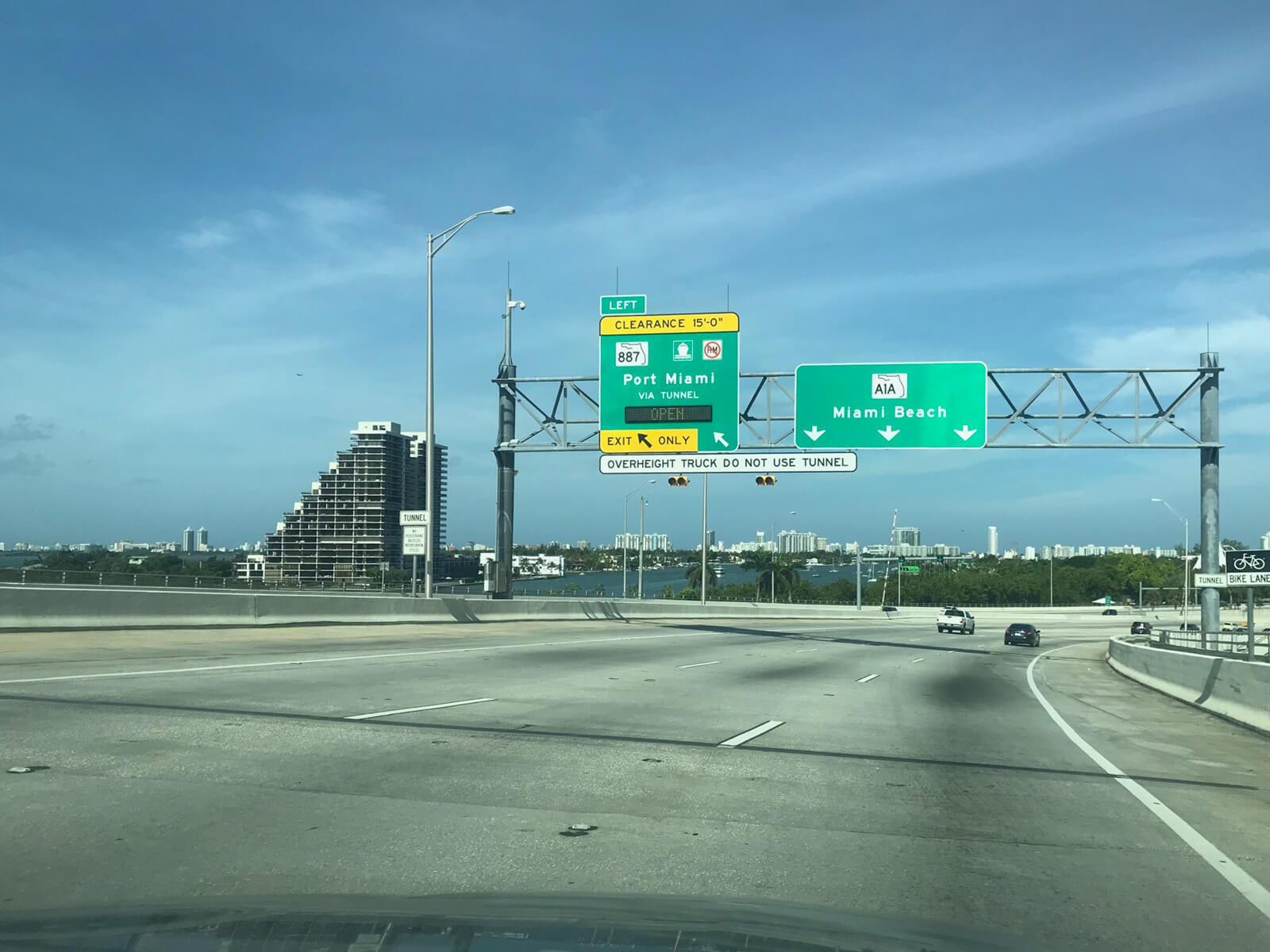 Afterwards, we enjoyed a walk on the beach pretty much until it got dark. The beach itself was a bit of a disappointment, as it was a little dirtier than what we're used to in Sydney, and had a lot of seaweed on the shore. Usually this doesn't bother me but I think we just expected more. We get spoiled good in Australia, to be honest. 🏖️
The next morning we started by grabbing breakfast. Nick said his breakfast wasn't that great. ☹️ Mine was pretty good though, I got a bagel (which I had been craving), with smoked salmon and a super generous serving of salad. It felt good to be eating some greens.
It was incredibly humid that day. We walked through the mall and browsed some shops for a couple of hours. In the afternoon we hopped in the car and took a drive across the bridge and downtown, just to see what it was like. We also drove through Little Havana although we didn't spend any time there. It was nice being cool in the car and not outside in the heat, though.
In the evening we had a big long walk to go to a small taco kiosk called My Ceviche. They had raw fish tacos and I immediately went for it. I'm getting hungry just thinking about it now. 🤤 We ate at the bar next door because we wanted to eat indoors, so we ordered a drink as well. Afterwards we went for yet another walk on the beach. It was quite late, but the beach closed at 10:00pm, and we still had a good twenty minutes. It was really refreshing.
Disney World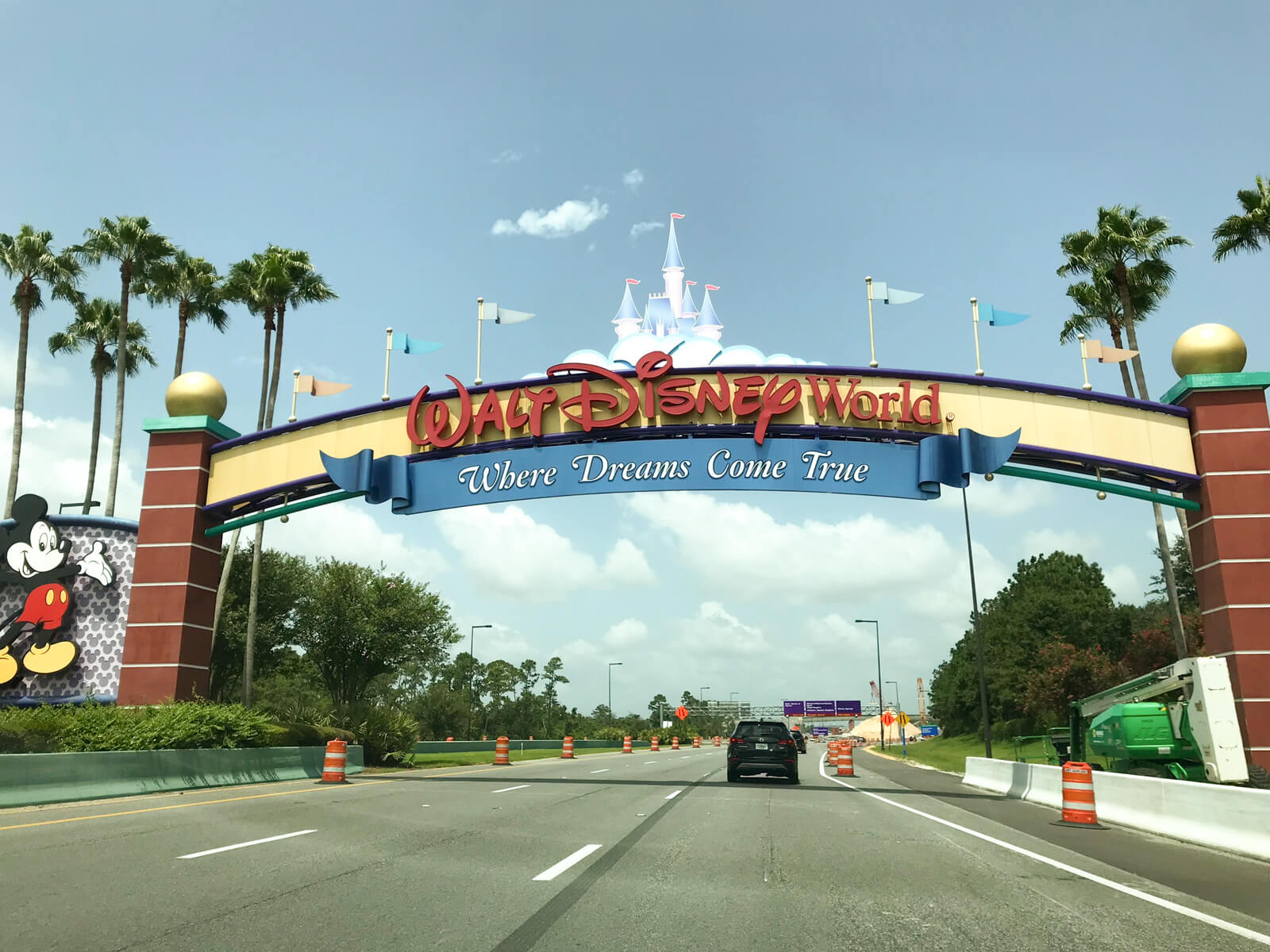 The next day we drove to Disney World! I can't remember exactly what I bought from Walgreens for my road trip arsenal but I am pretty sure I ate more Cheezits than I did the healthy option – the cashews I planned on eating.
We spent five nights in Disney World on site in the Port Orleans French Quarter resort. Disney World was huge – there's a lot to see and do in the different theme parks inside of Disney World. In all honesty, while parts of it were really fun, I found it rather overwhelming and tiring, rather than "relaxing". You do a lot of walking if you aim to see a lot of the park, and if you're not staying there for a long period of time, you will not see much. Even if you don't attempt to go on all the rides or see all the attractions, waiting in line can take up a lot of your time, even if you have a FastPass (which lets you skip a much longer standby queue). We had many FastPasses booked for some of the most popular rides, to cut out waiting time. Many people will use this option so you'll still have to wait a little bit! Because these become available months in advance, we had our whole stay planned out almost based entirely on our FastPass bookings. The parks are busy year-round (though you can do research to find the less busy times of year) so there are always going to be crowds to deal with as well.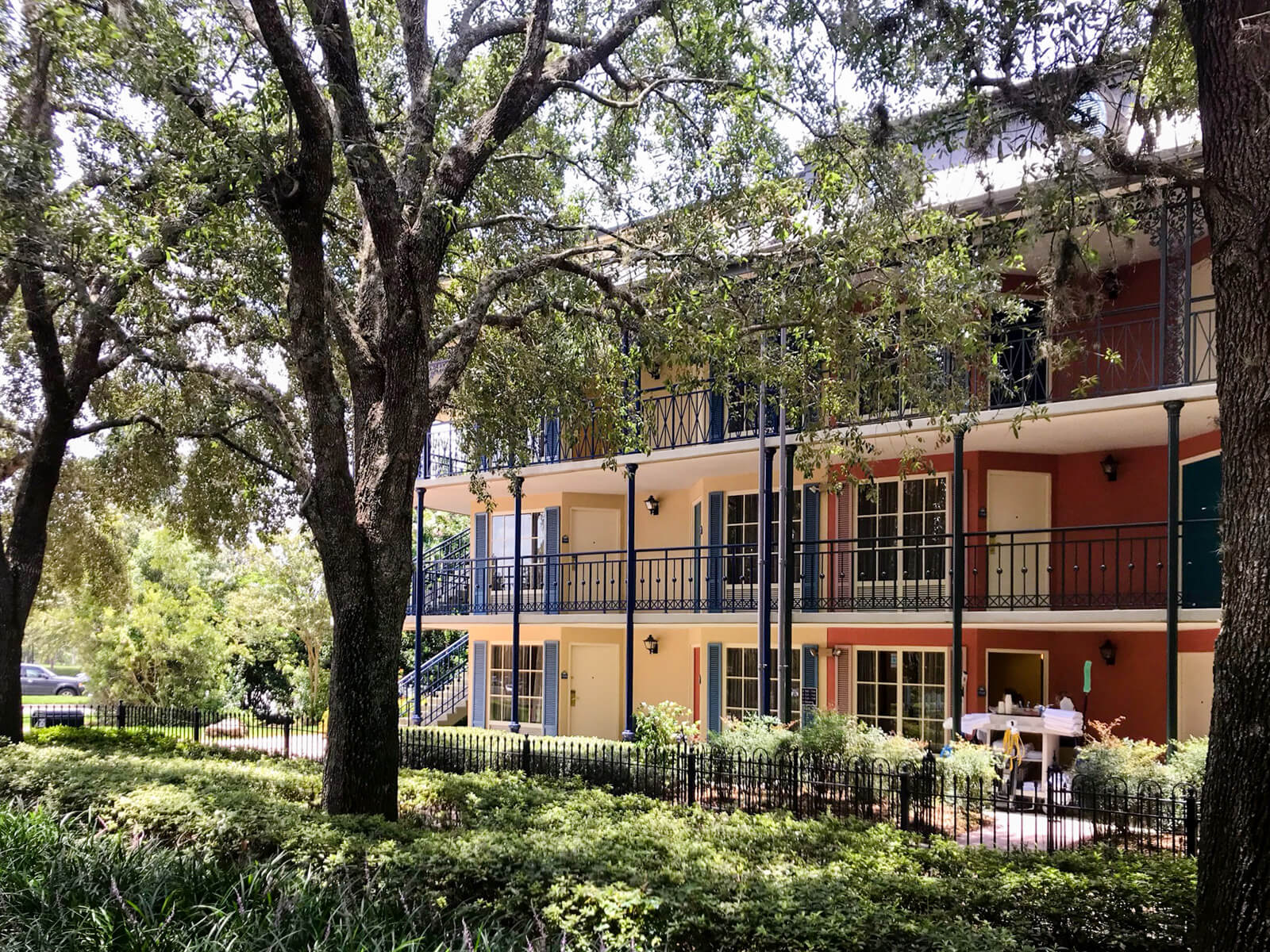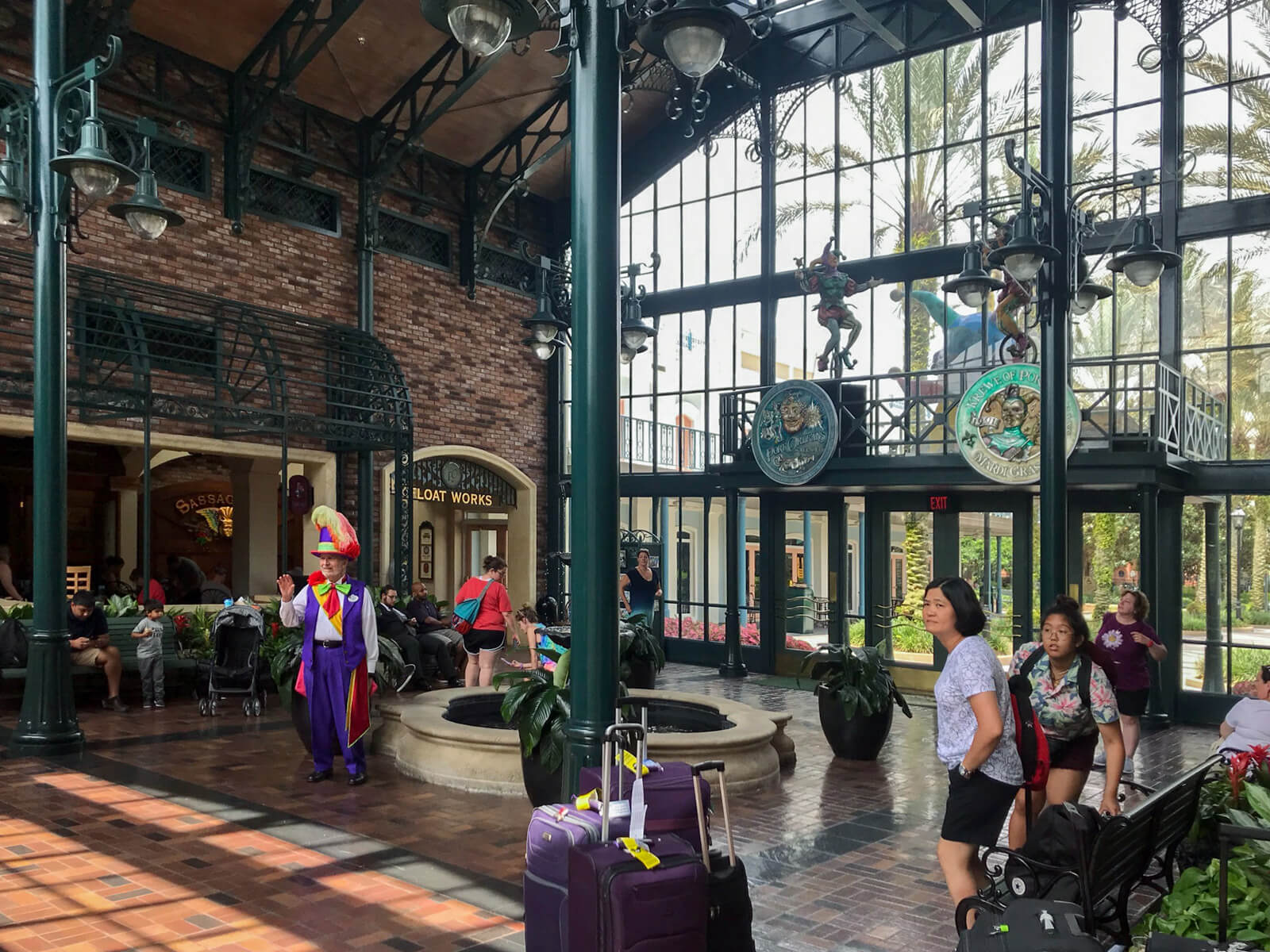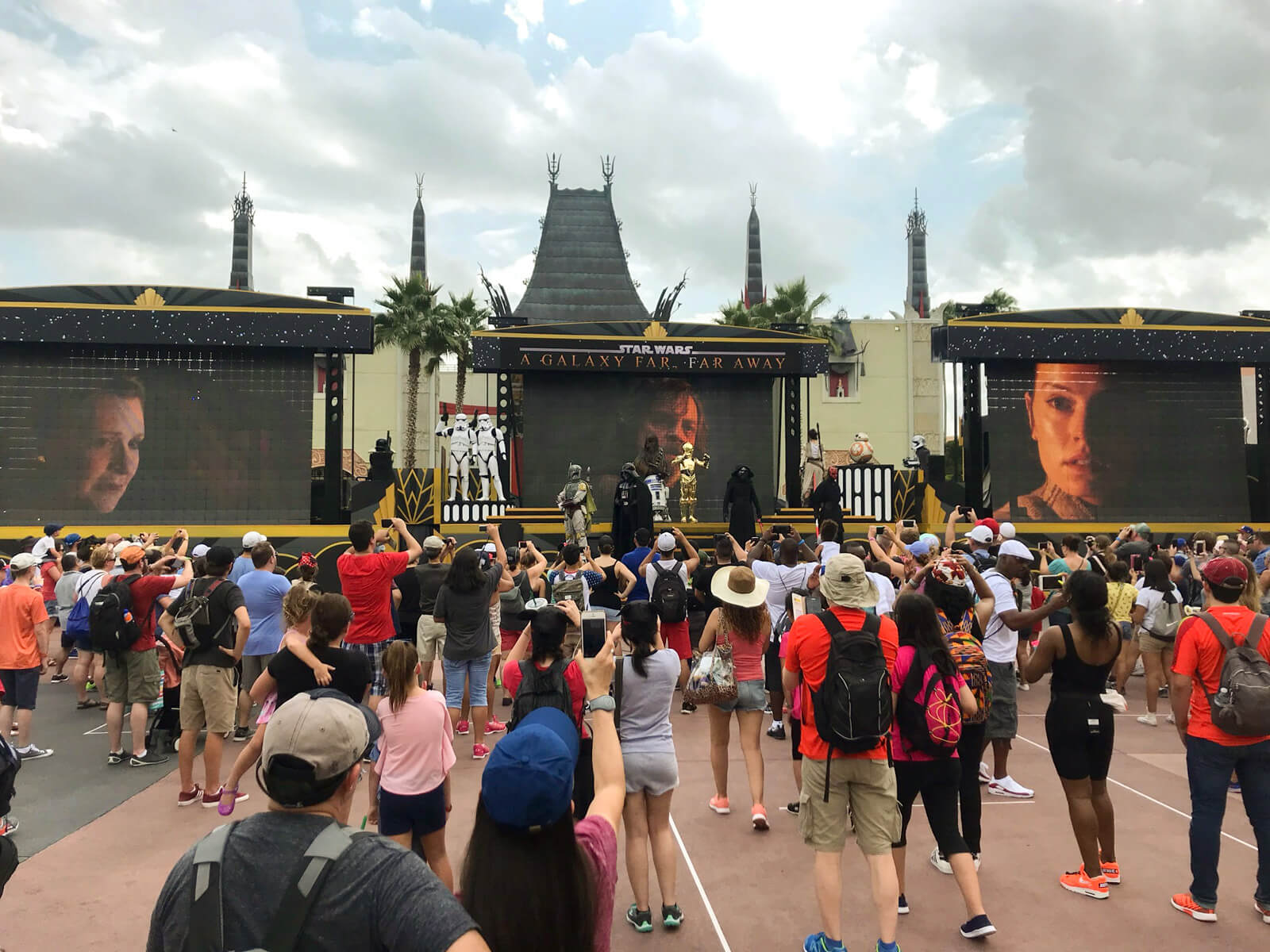 The time of year we visited Disney World was very humid. It typically rains a lot as well, so we had a lot of downpours. On our first evening, after visiting the Hollywood Studios park, we were forced to purchase ponchos because the rain got very heavy. But then it got much worse. It was flooding. It was torrential. There was no point trying to keep dry under the ponchos because the rain was pelting down at angles. We had to wait for a bus back to our resort for quite some time, long after other buses had picked up guests staying at other resorts. The other guests standing with us at the bus stop were begging for each bus to stop as they came close, only to have them drive to the next bus stop. We were cheering when a bus finally came for us.
The squelch in my shoes was god-awful. 😂🌧️
Enough of listing the things that weren't too crash-hot though! I think, my favourite ride by far, was Slinky Dog Dash, which was in the newly-opened Toy Story Land (at Hollywood Studios, where we got stuck in the torrential rain). We got a FastPass for it because it was extremely popular, and the time unfortunately got pushed back due to the ride being temporarily closed because of thunderstorm warnings. We kept waiting around the area in the hopes we could still get on the ride. We made it on eventually, and it was drizzling just a little bit while we were riding it. It was a lot of fun and went for longer than we anticipated. We're glad we got to ride it because waiting in the standby queue was going to be several hours, and we may not have had time to visit that park again later during our stay.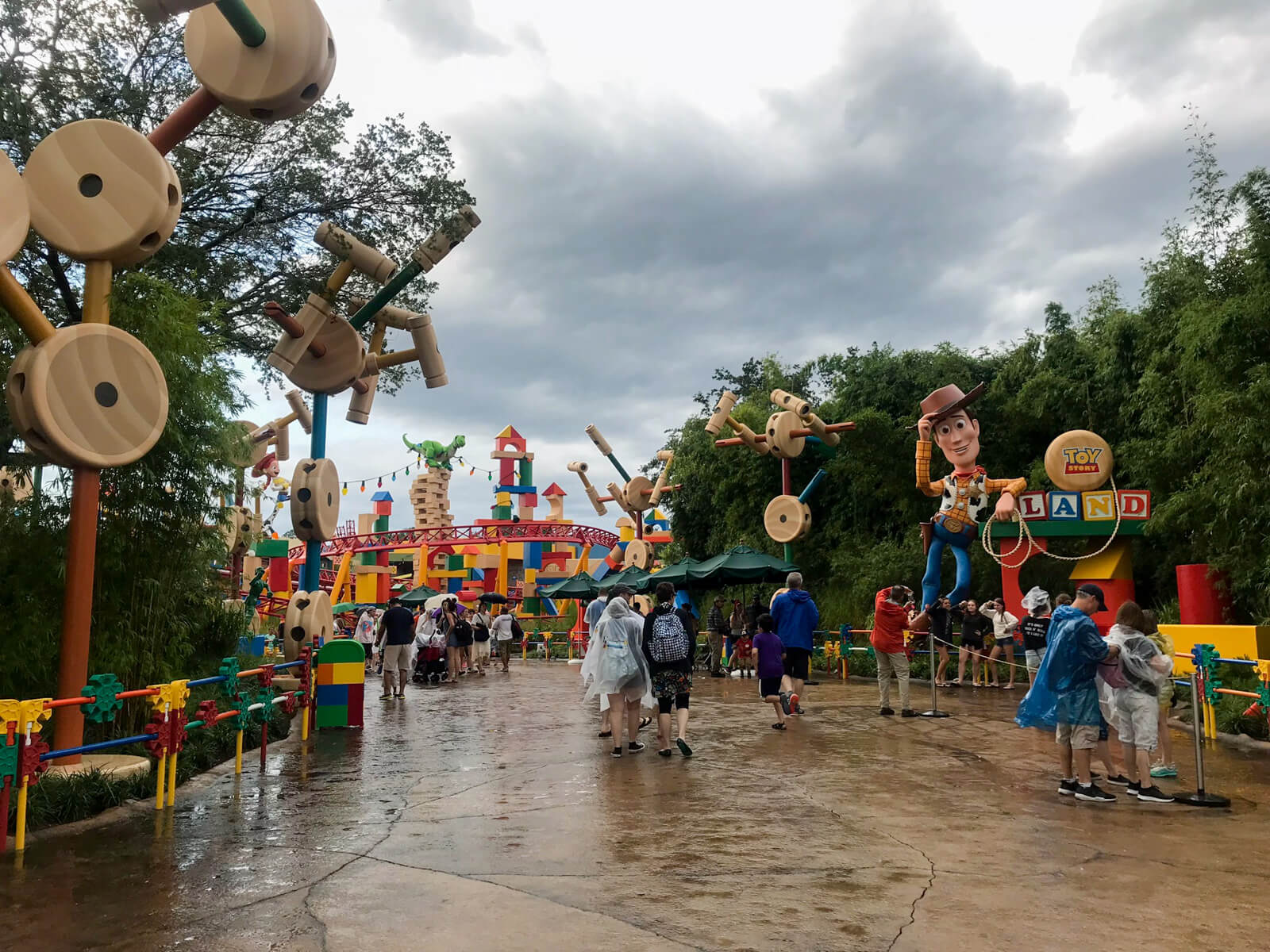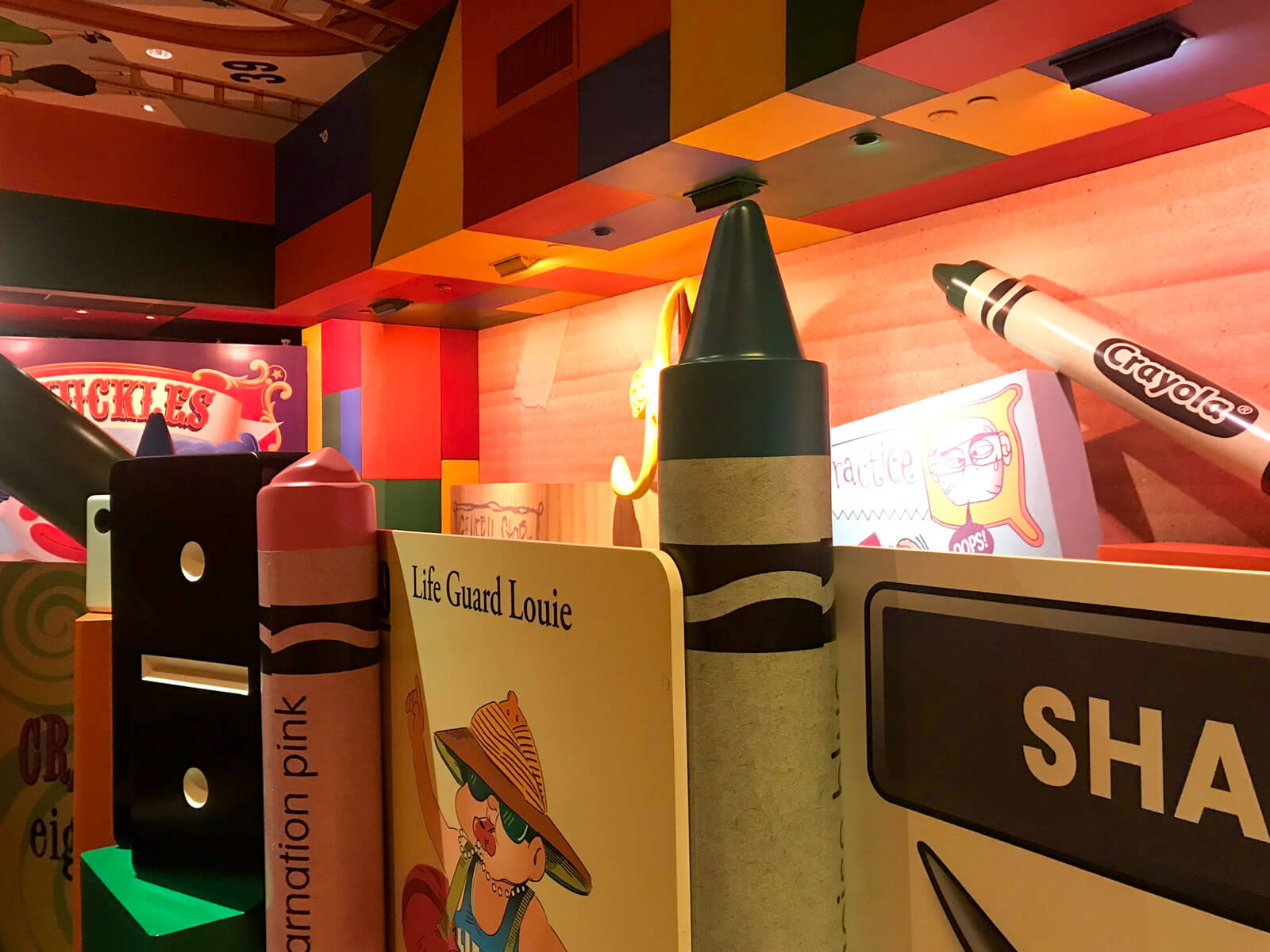 I should probably mention, too, that before we got caught up in that terrible rain, we were actually sitting in the rain wearing ponchos waiting for the Fantasmic show to start. I don't know why we were hoping so much that it would go ahead, as the rain showed no signs of slowing. We were also given the green light to sit and wait. I think we were all fucking miserable to be honest. So it was hilarious when a young man in a poncho started to dance to the music that was playing over the speakers, doing the infamous floss dance extremely fast, and showing us some pretty good moves. It made me want to dance too. 😆
EPCOT was probably my favourite park out of the lot. Thankfully the weather was much better on the day we visited. We had a breakfast booking at Garden Grill, and Mickey, Pluto, Chip and Dale greeted us and we got a few photos with some of them.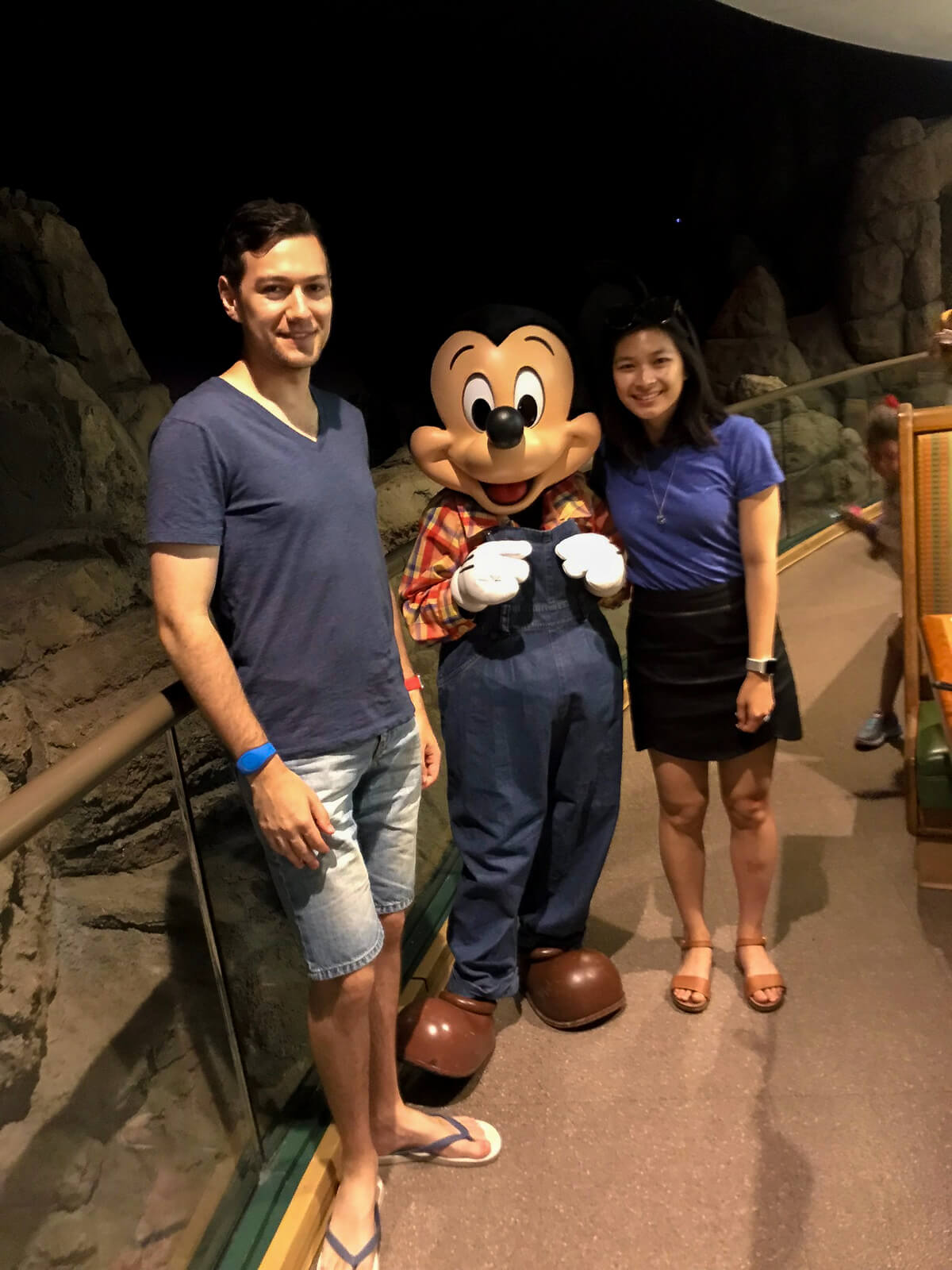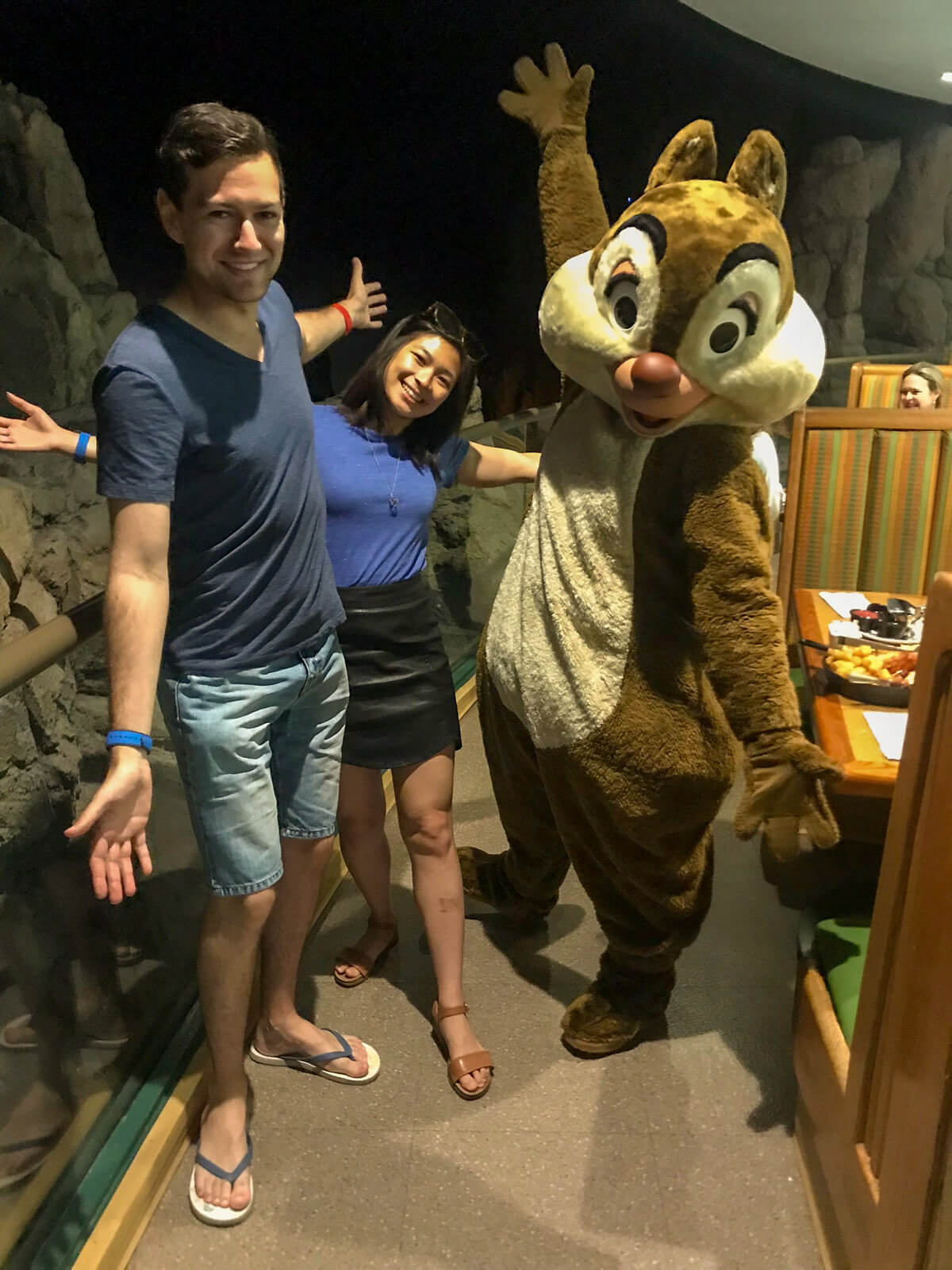 I liked the World Showcase at EPCOT, a series of various buildings showcasing the food and culture of various countries around the world including Canada, China, Japan, and America. I just found it the most interesting out of the parks we went to, even though some of the rides were not that exciting. The IllumiNations fireworks in the evening are good.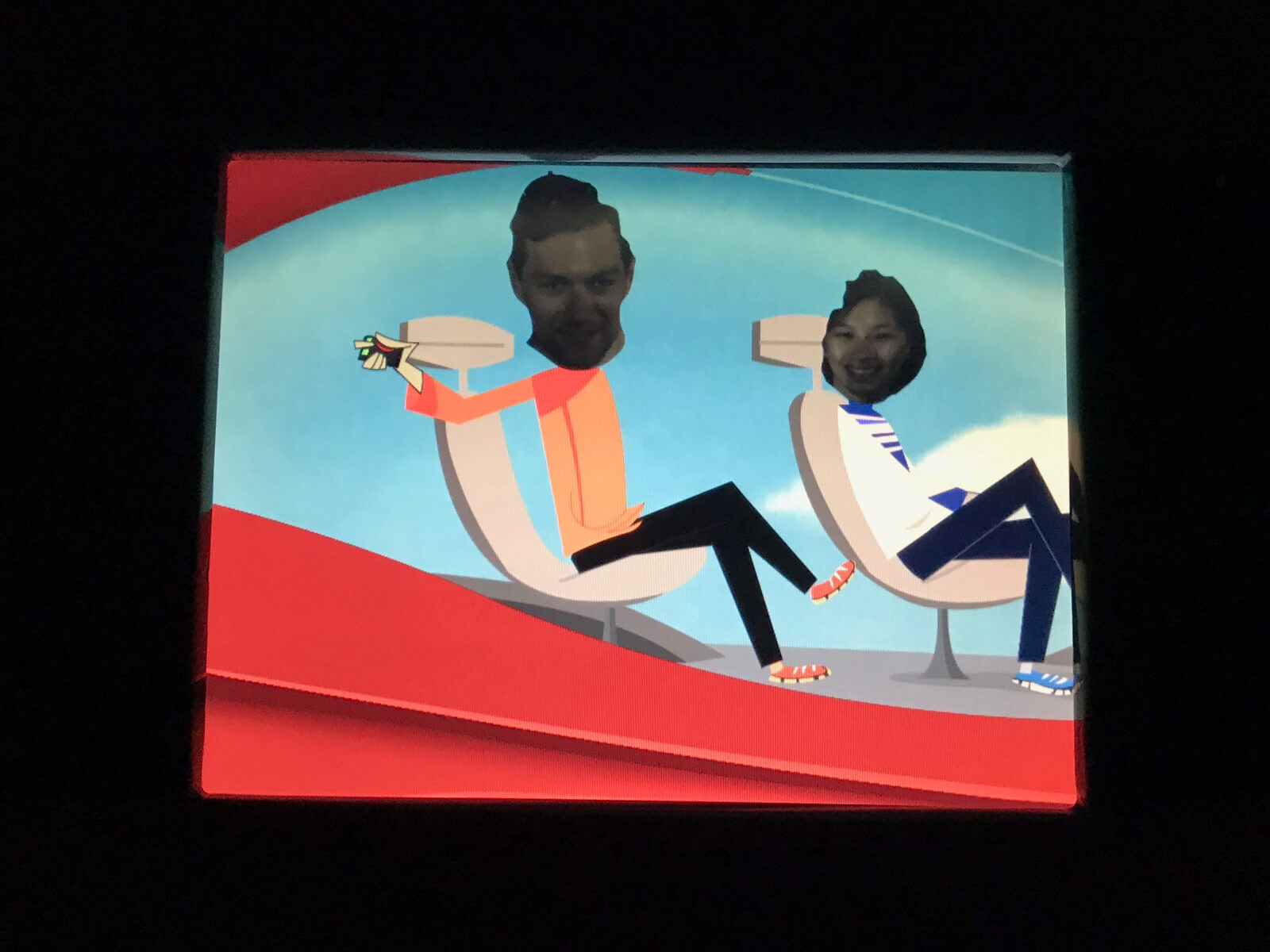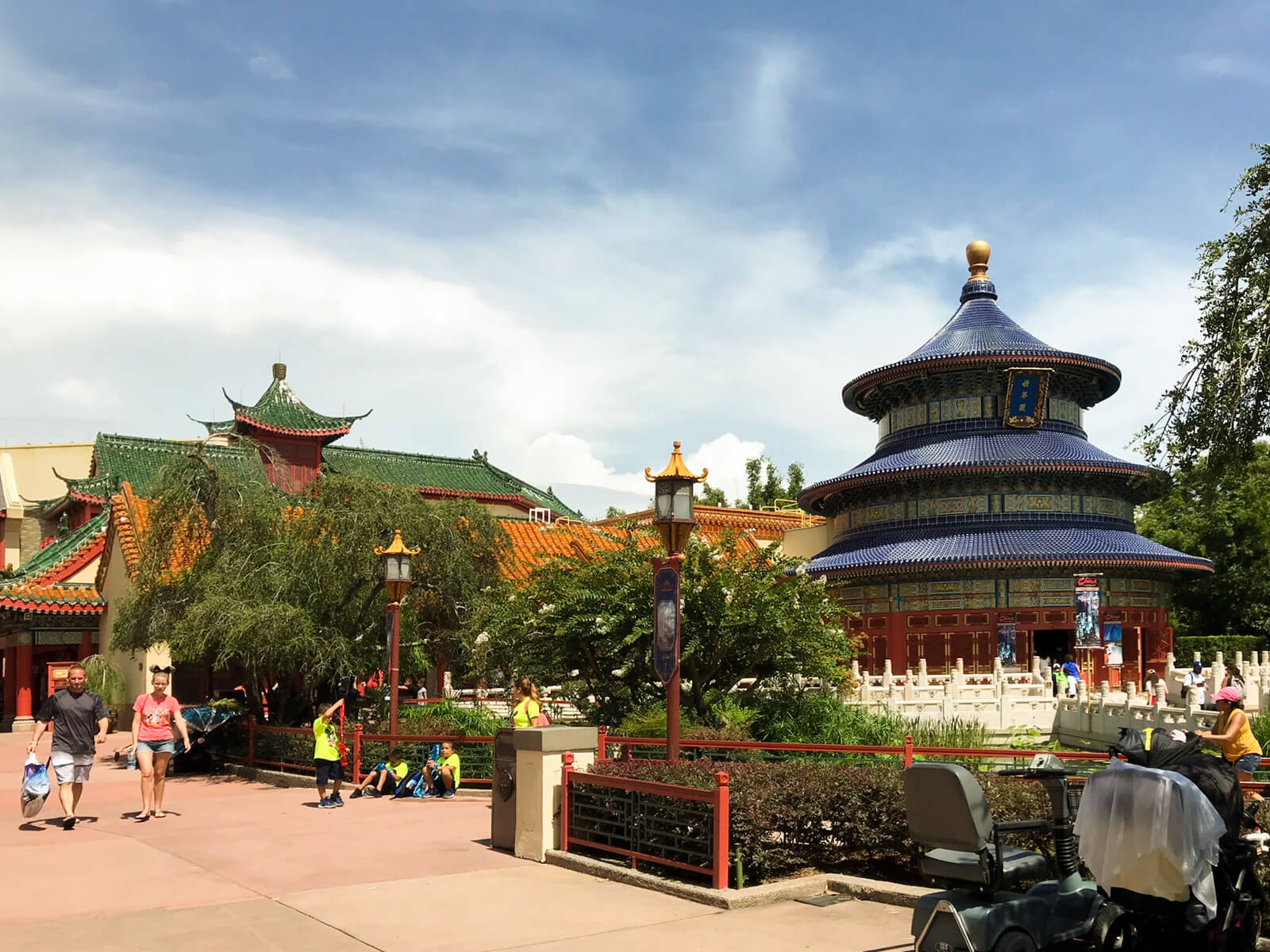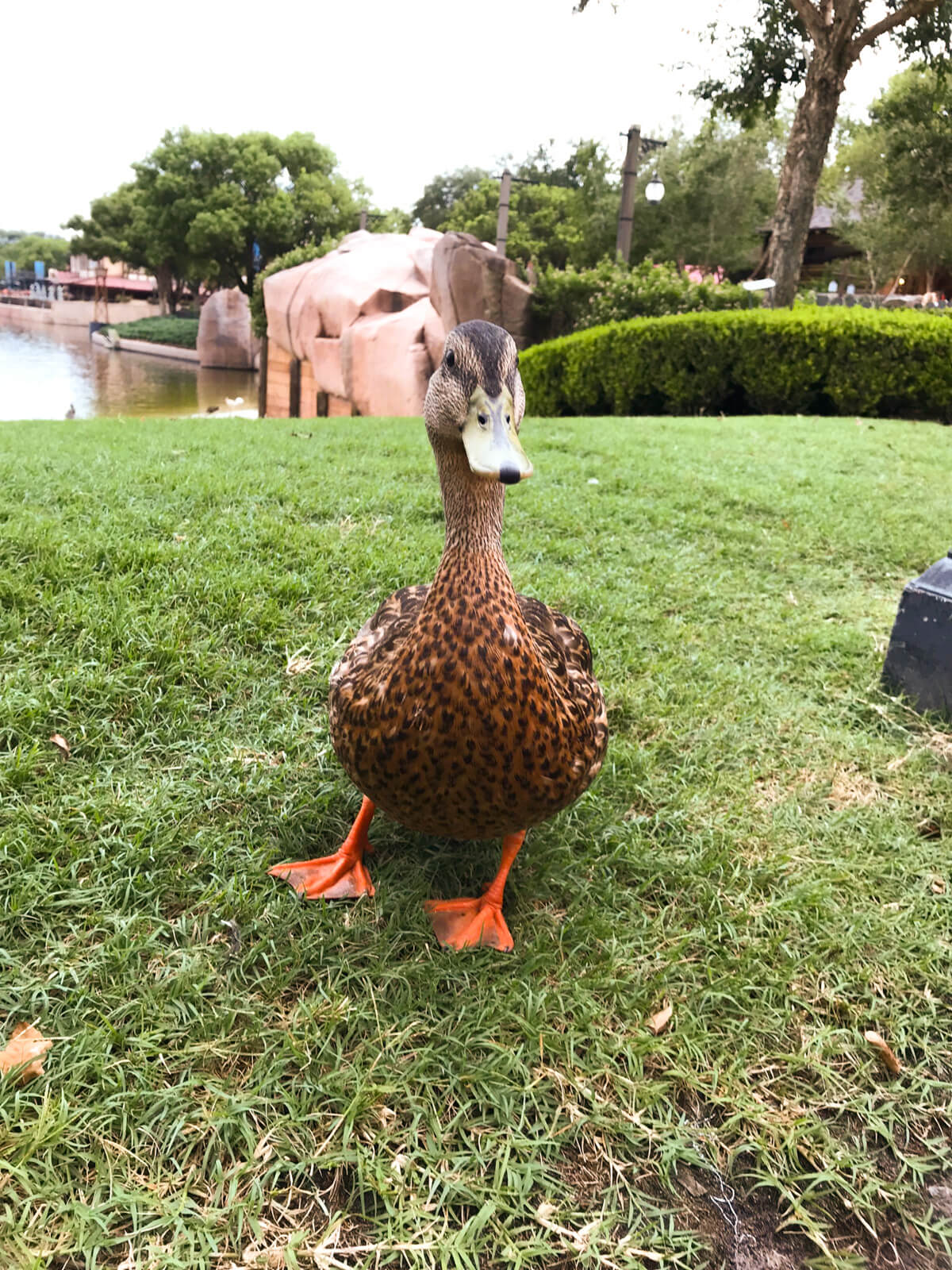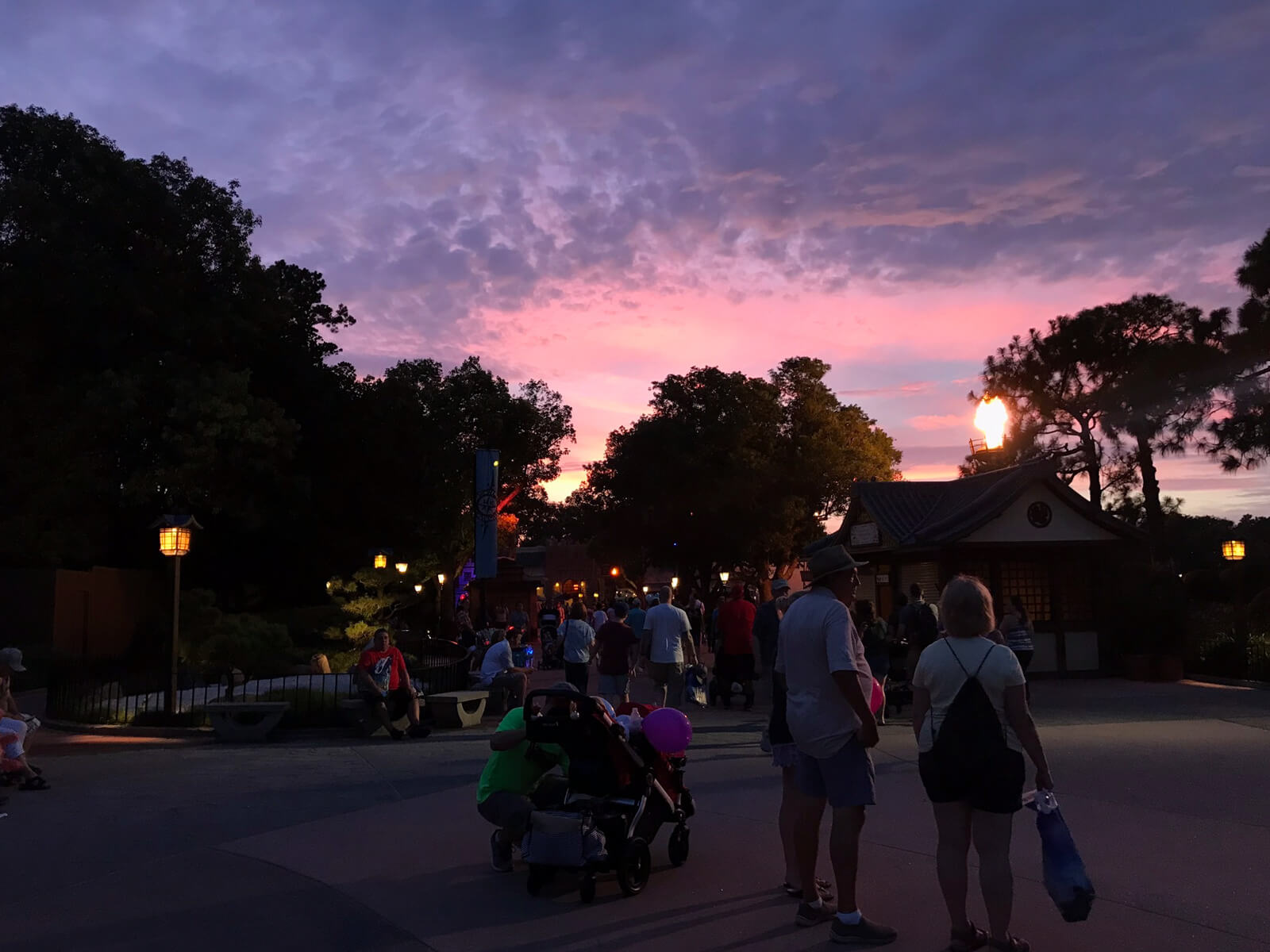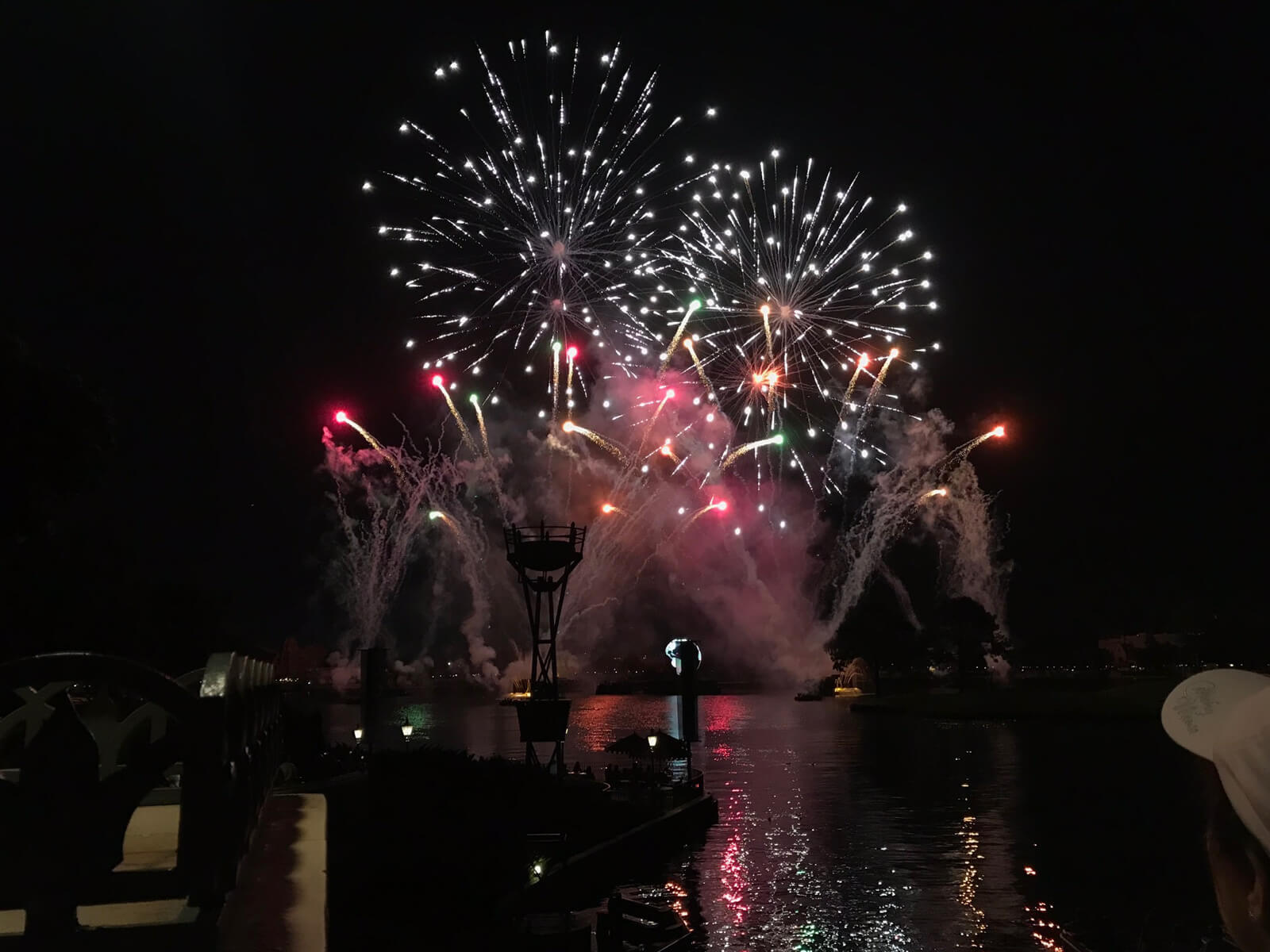 This is going to be an unpopular opinion for Disney fans, but hell, I disliked the Magic Kingdom. 😂 It's the park that the other Disneyland parks in the world are modelled off, so it's a classic, but after visiting both Disneyland Paris and Tokyo Disneyland, I was unimpressed. Most of the attractions and rides were boring to me, and visiting the one in Disney World was like visiting the same thing but in another country. Nick said that some classic rides, such as Big Thunder Mountain, Splash Mountain and It's A Small World – which are rides I think are good, mind you – could do with a modern update, but it's their "classic" nature that people love, so there's probably a reason why they remain largely outdated.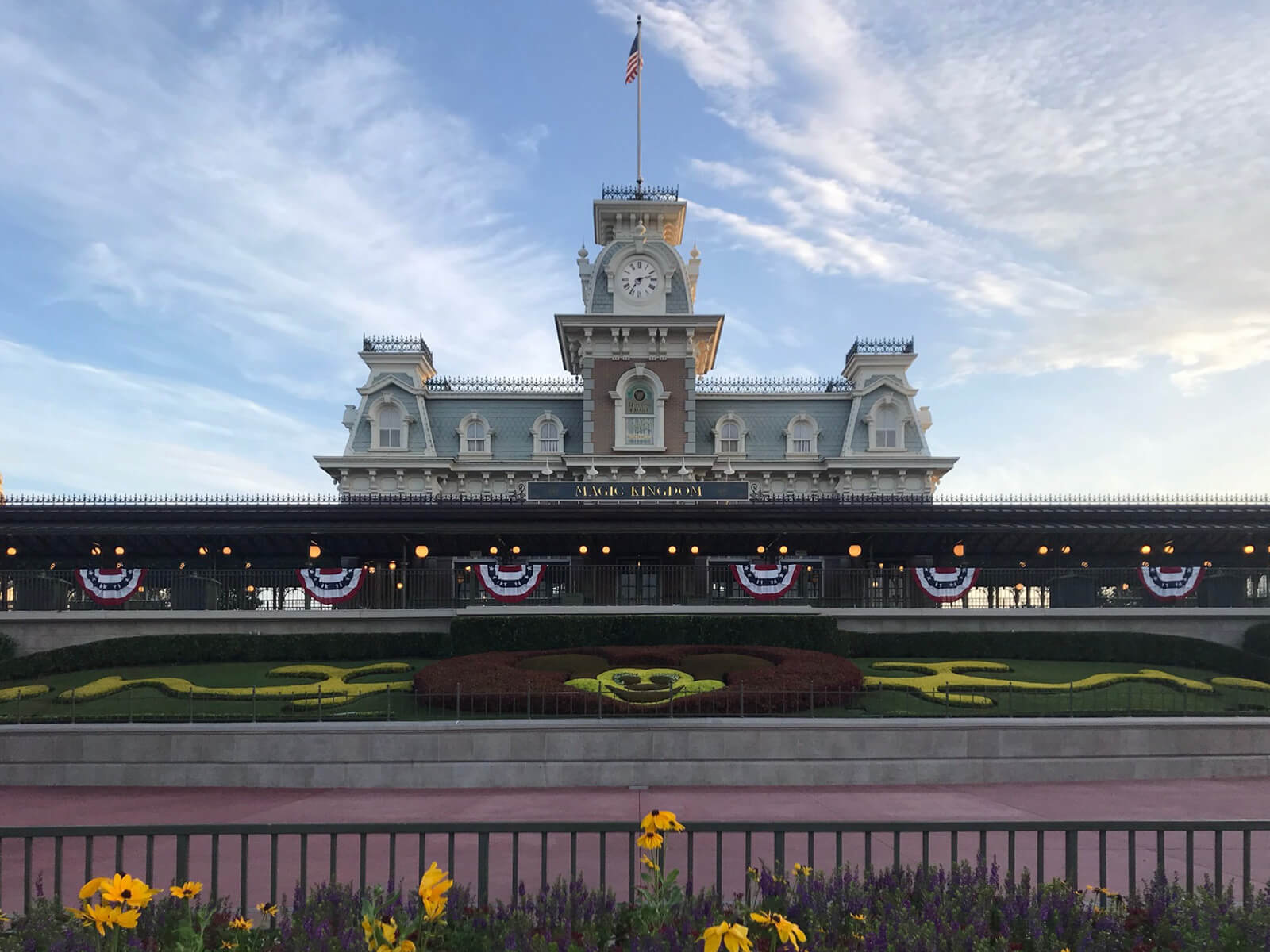 Anyway! Nick and I did the Magic Behind Our Steam Trains tour at Magic Kingdom, so we arrived early and also got to walk into the park before it officially opened. We all know how much Nick loves transport and steam trains. 🚂 It went for a few hours, and I found it interesting and fun. I just got a bit bored and sleepy towards the end because it was less interactive, haha.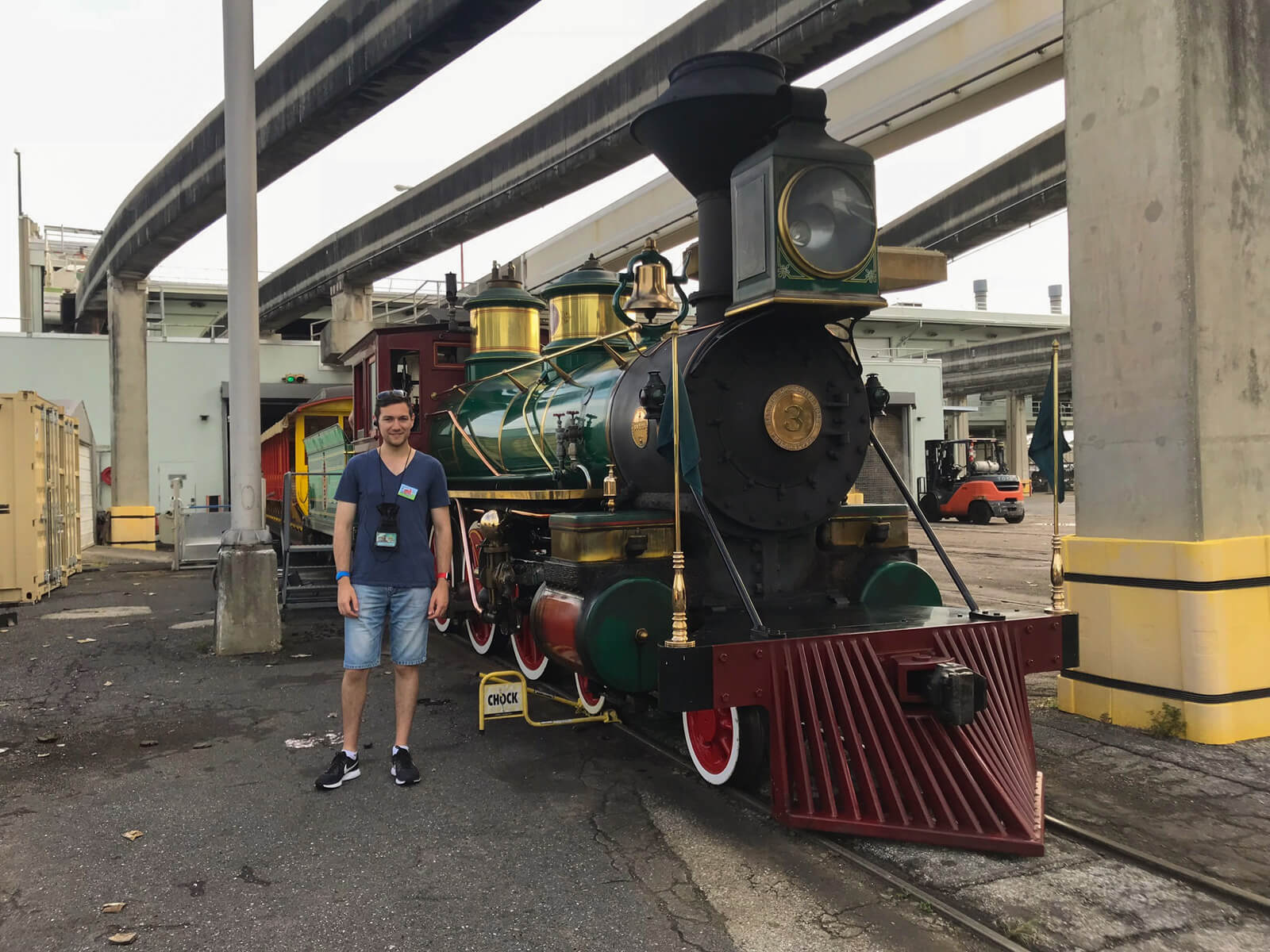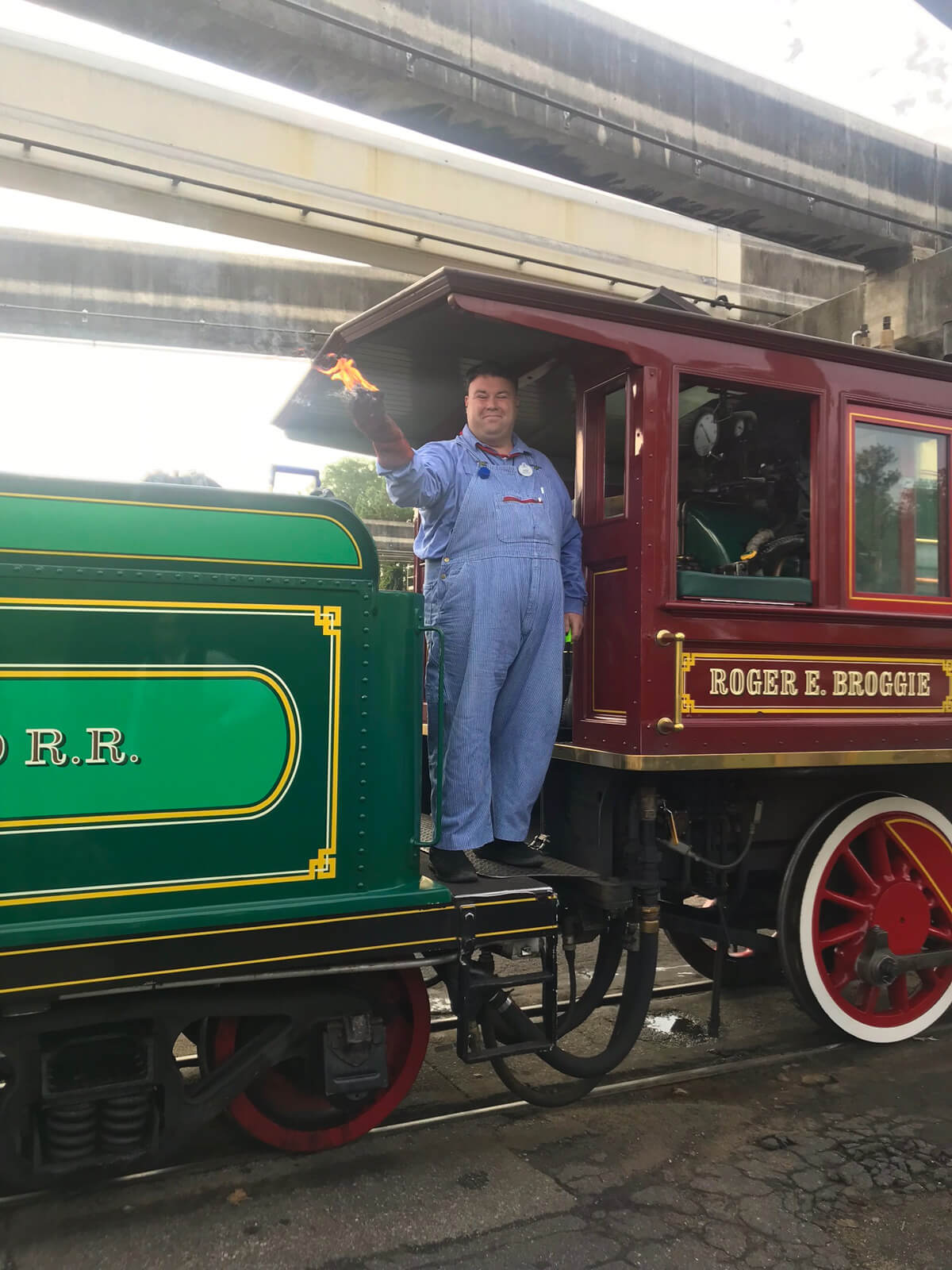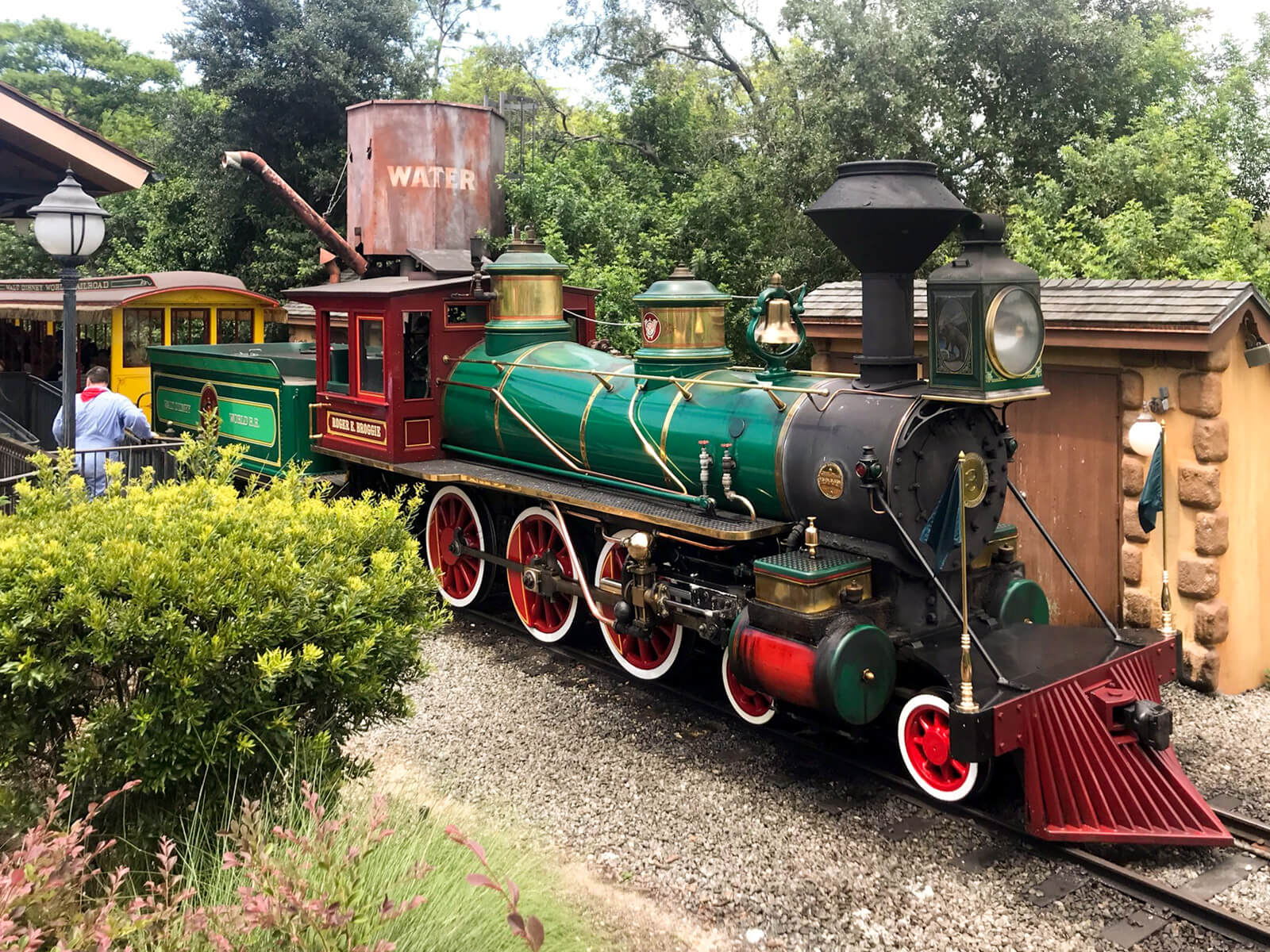 There are two water parks in Disney World: Typhoon Lagoon and Blizzard Beach. We went to Typhoon Lagoon. Now I'd been previously misinformed about themed water parks, and we have one in Sydney called Wet n Wild, which isn't themed but just a bunch of water slides. I actually enjoyed Typhoon Lagoon a lot, and had a lot of fun. I just didn't like being thrown into the water quickly at the bottom of slides sometimes, particularly when water went up my nose. 🐽 I'm definitely keen to visit another themed water park though. ☺️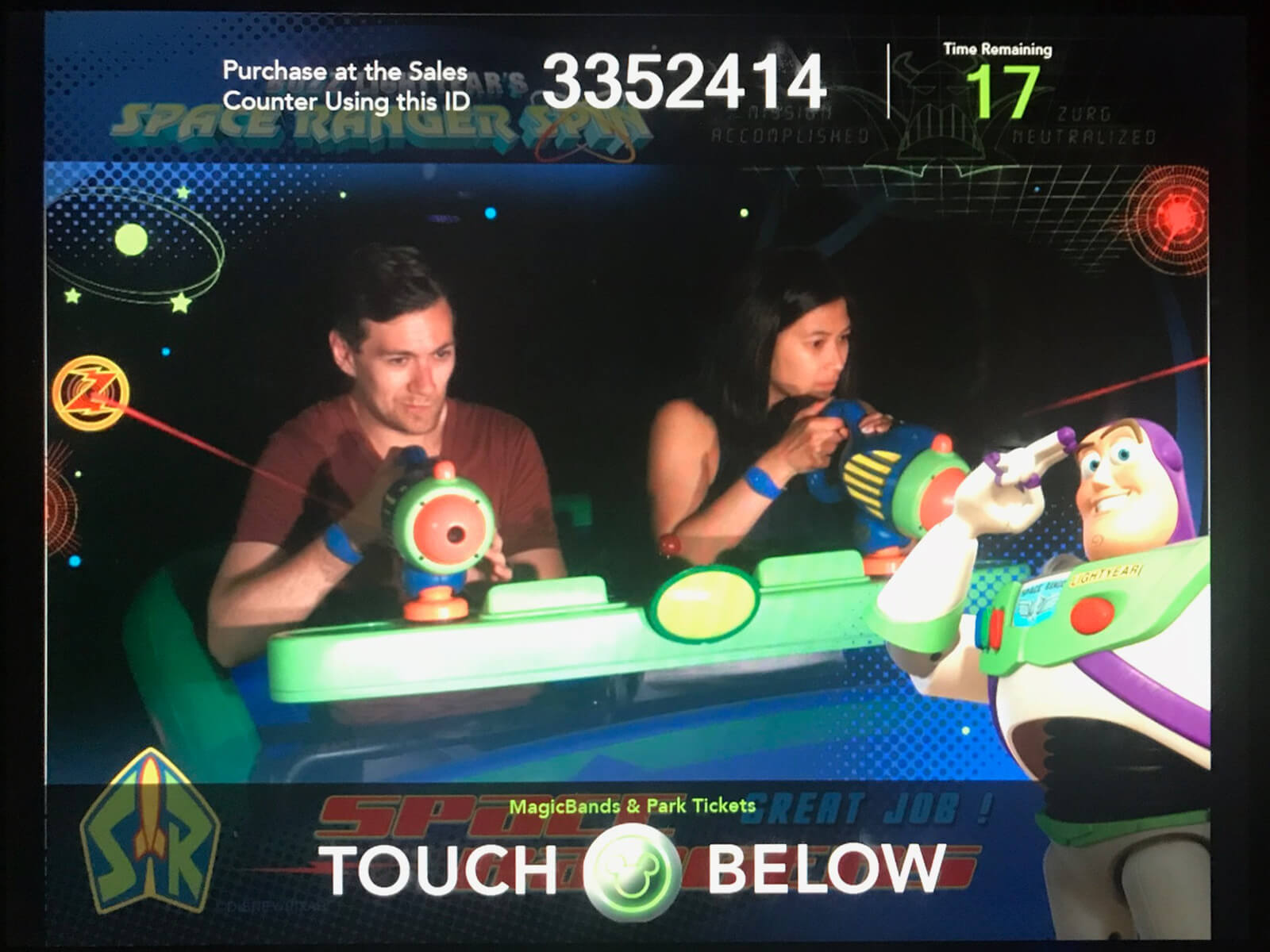 We also visited Animal Kingdom – Nick said I would probably really like it. I loved that there were a lot of trees and plants. Being a fan of nature, the overall feel of the park was something I really liked, and a welcome change from the other parks earlier in the week.
It still rained, but it was extremely humid, so the big problem we had was me needing to go to the restroom when we were at the front of the FastPass line for the Expedition Everest, but the ride closed because of thunderstorms and we had no idea when it would open again. 😤 (Thanks, small bladder.) We ended up surrendering our spot in queue and lining up in the standby queue for a while. We were in the line when the ride closed yet again, and I just sat down and had a nap on the floor, LOL. We made it on the ride and I thought it was very good. One of my favourite rides I went on during our trip, so it was worth it. 👏 But you see what I mean about waiting in queues.
We went on a dinosaur ride which was similar in mechanism to the Indiana Jones one I was obsessed with in Tokyo DisneySea (we had been on that one four times), but I didn't like it as much. 😂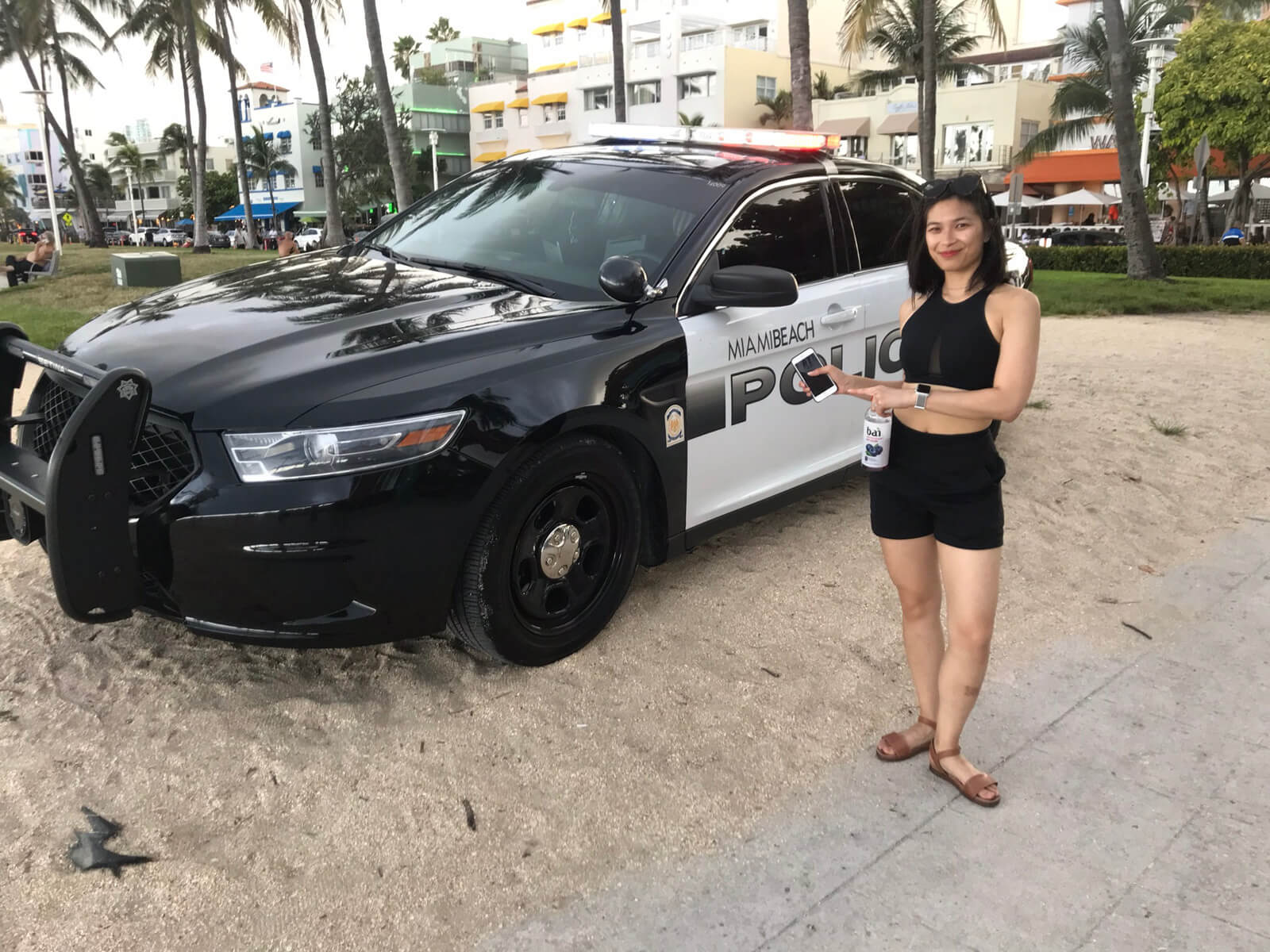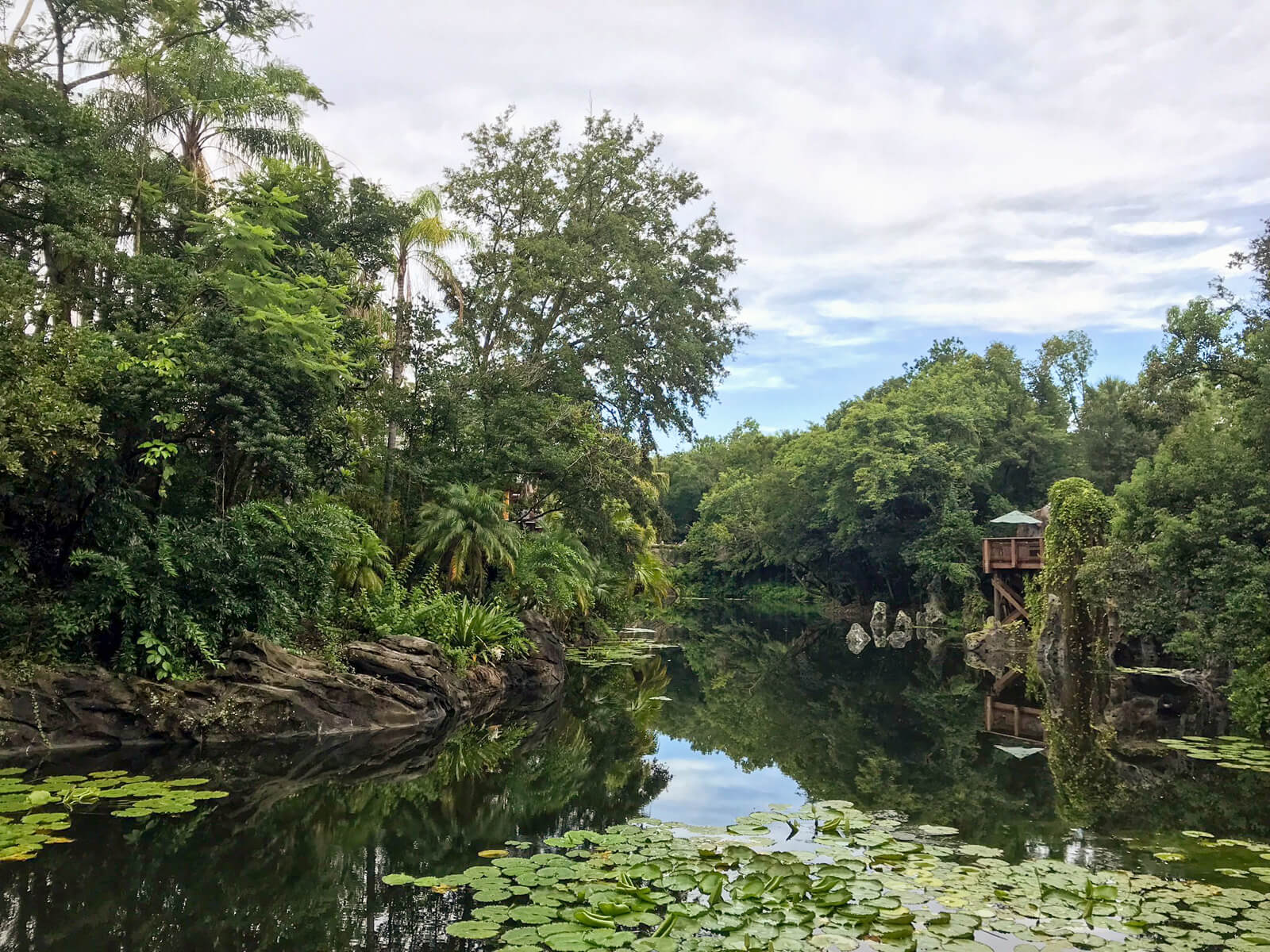 Some parts of the park were dedicated to animals as well, so it was a bit like having a zoo inside of the park. I think one of my favourite parts was the safari. There were a lot of photo opportunities on it, and you can tell by the amount of safari photos I have below…! We went on it three times, at different times of day. It's not really a "ride" but you get driven around in a special safari vehicle (which holds a lot of passengers) for twenty or so minutes and get to see some real wildlife! I think it can be a bit of a hit and miss, though. We were told we could see different things at different times but we didn't see much different when we went at night time.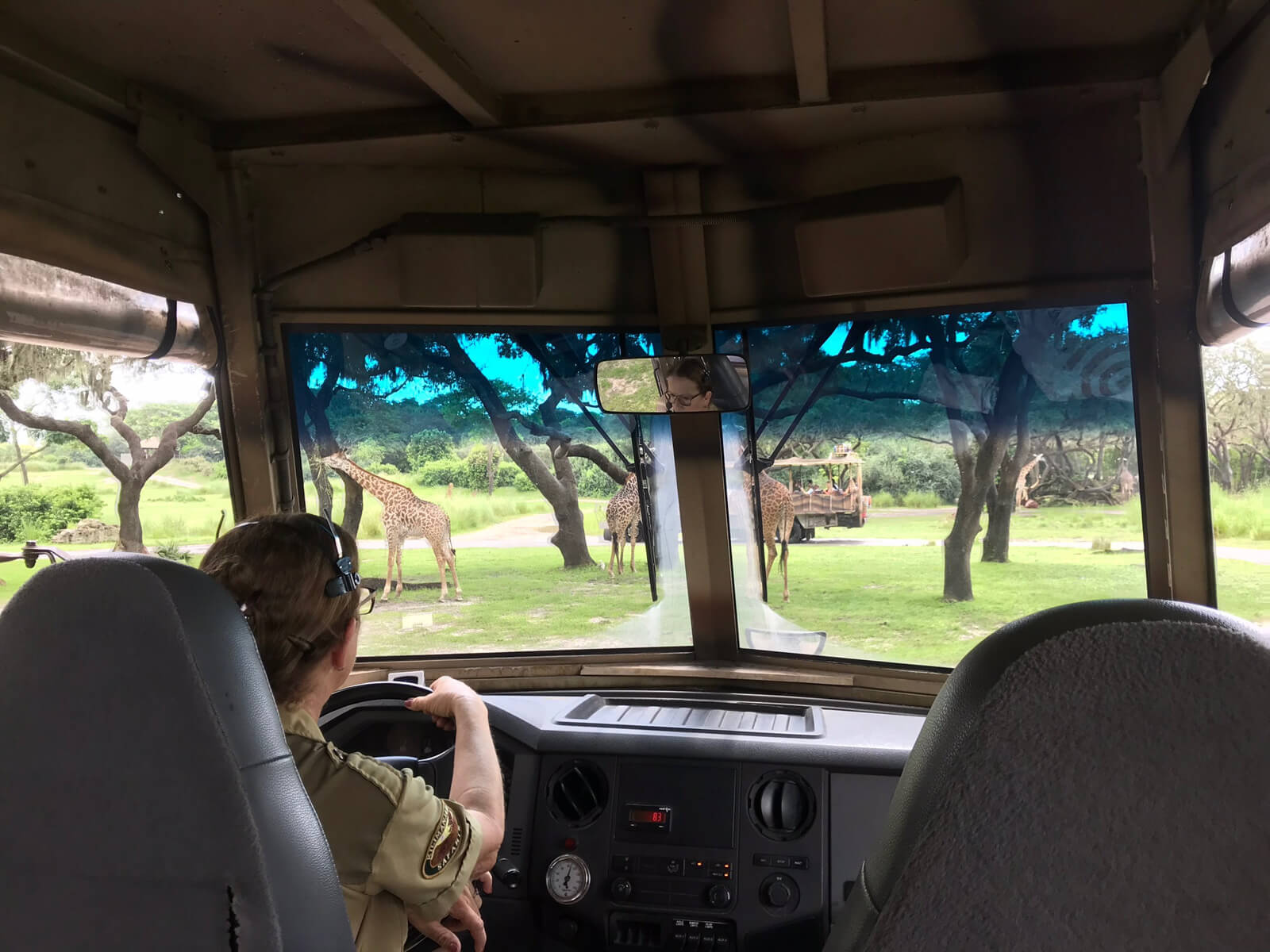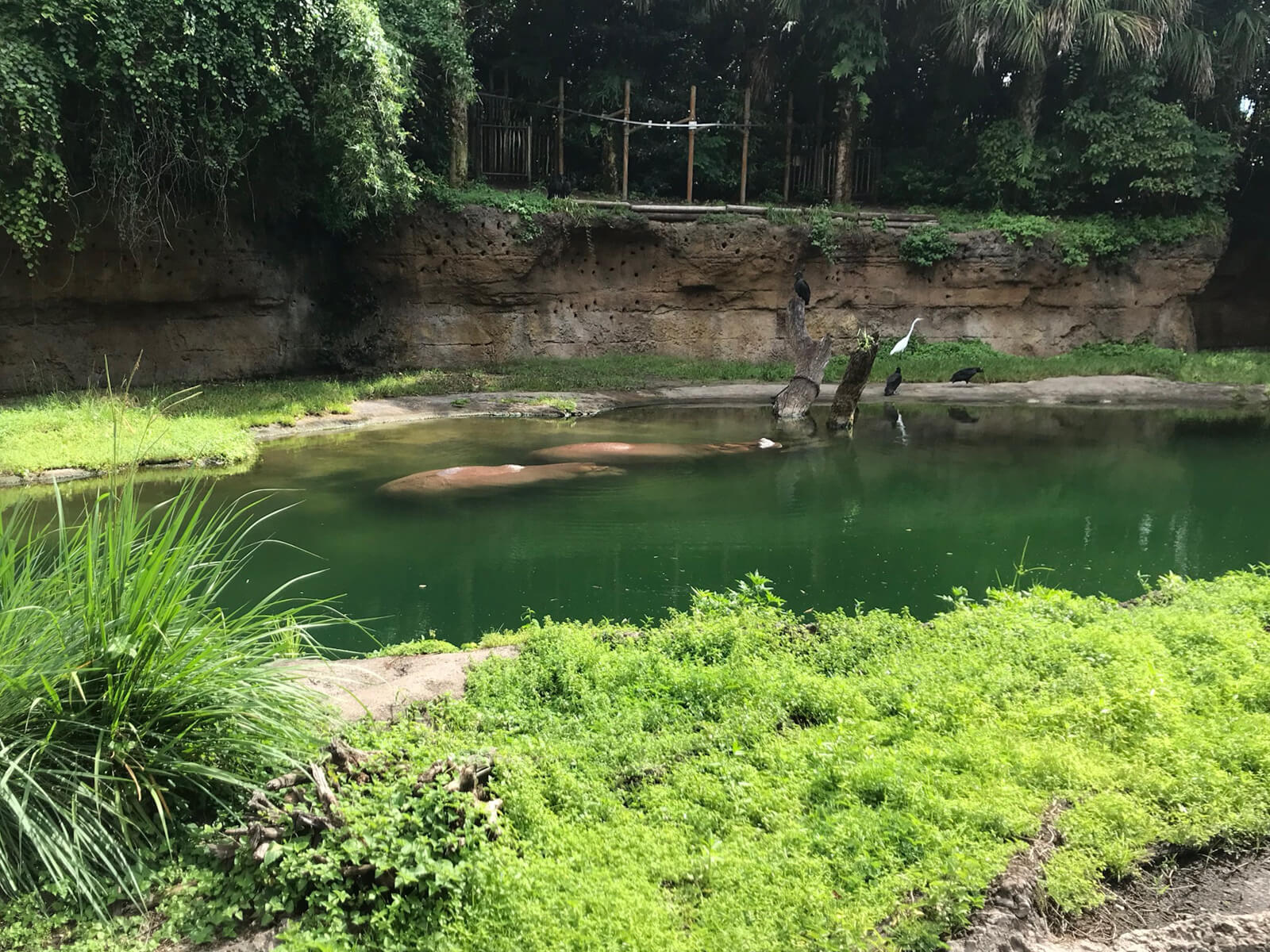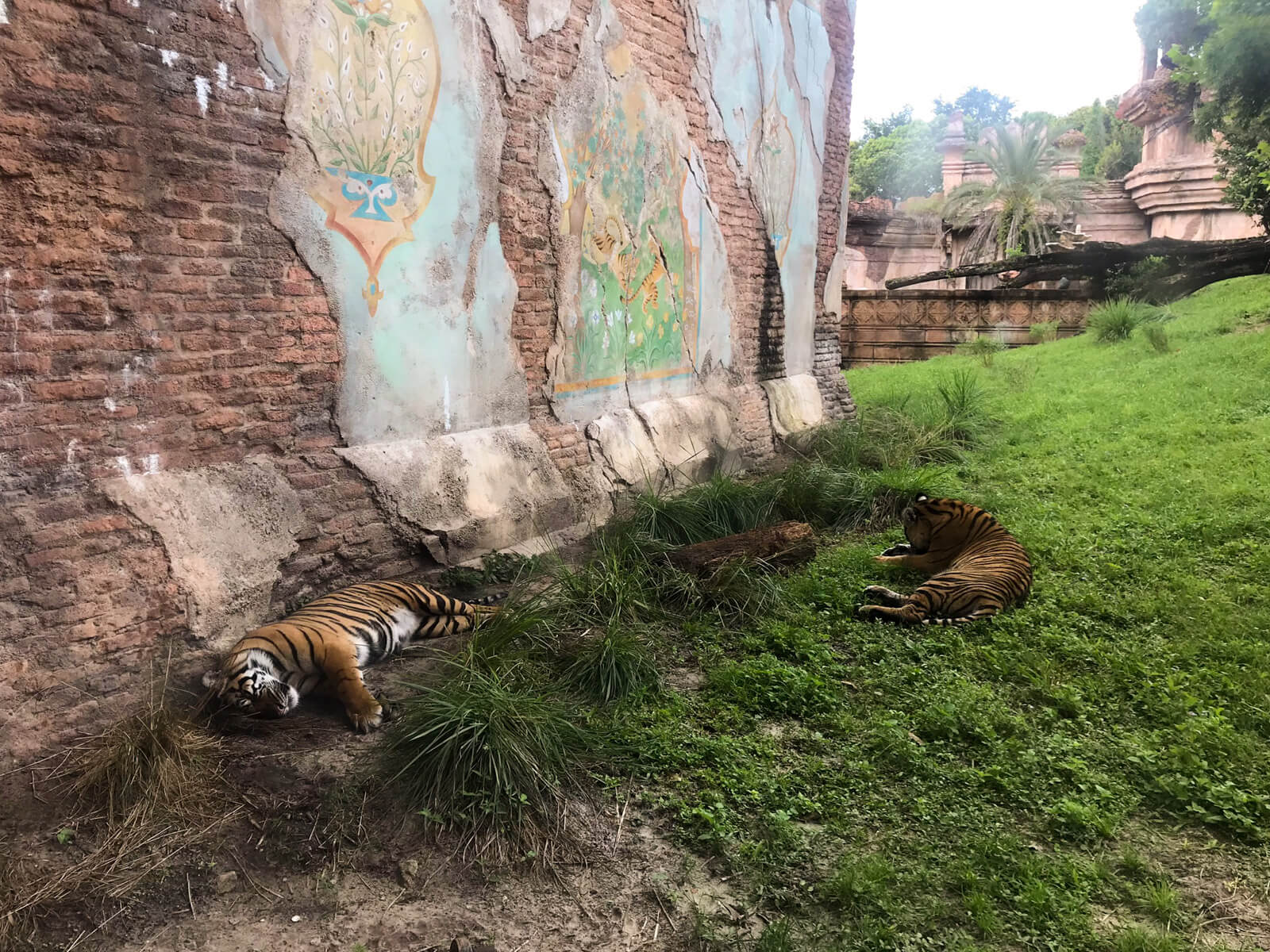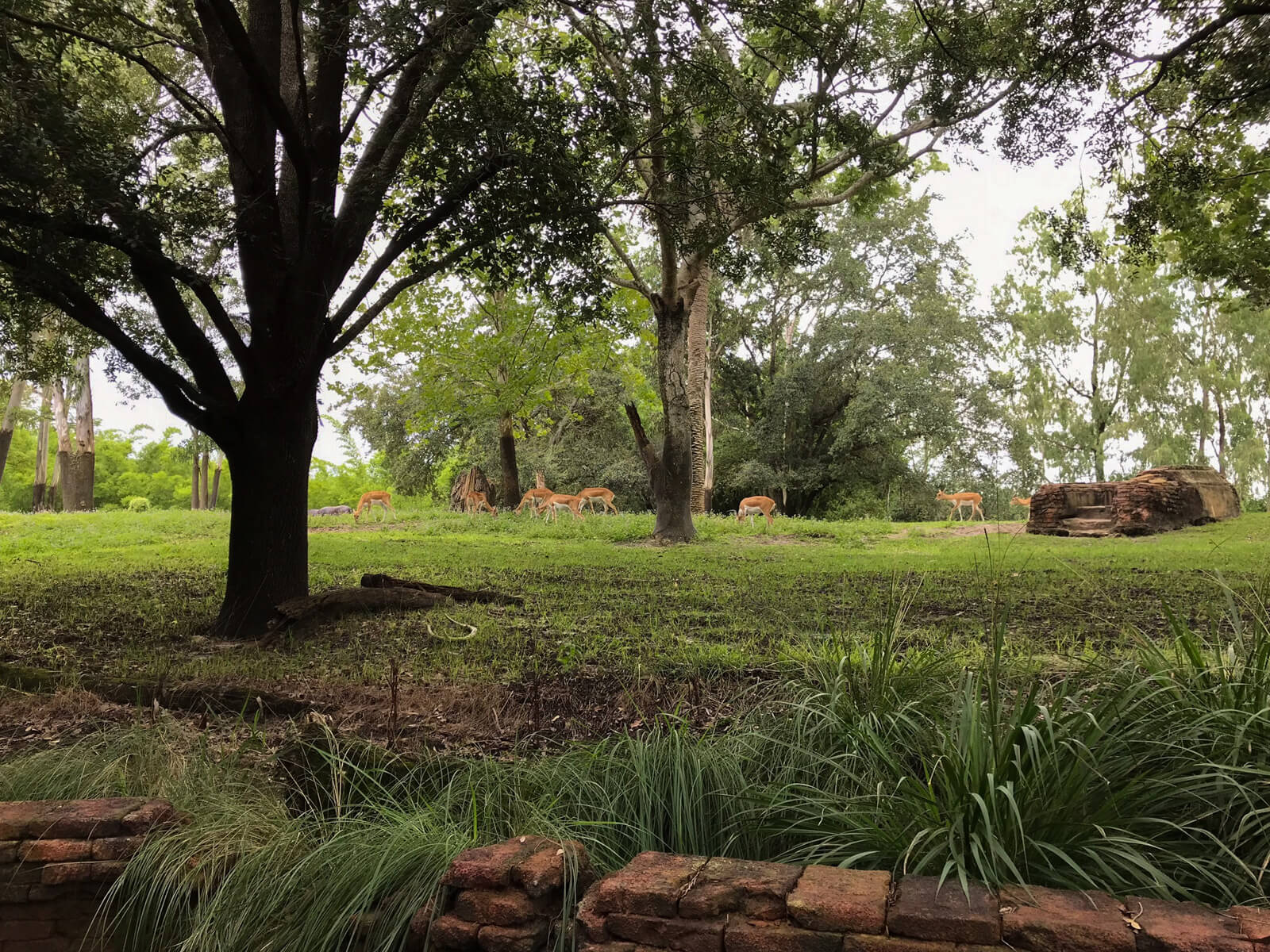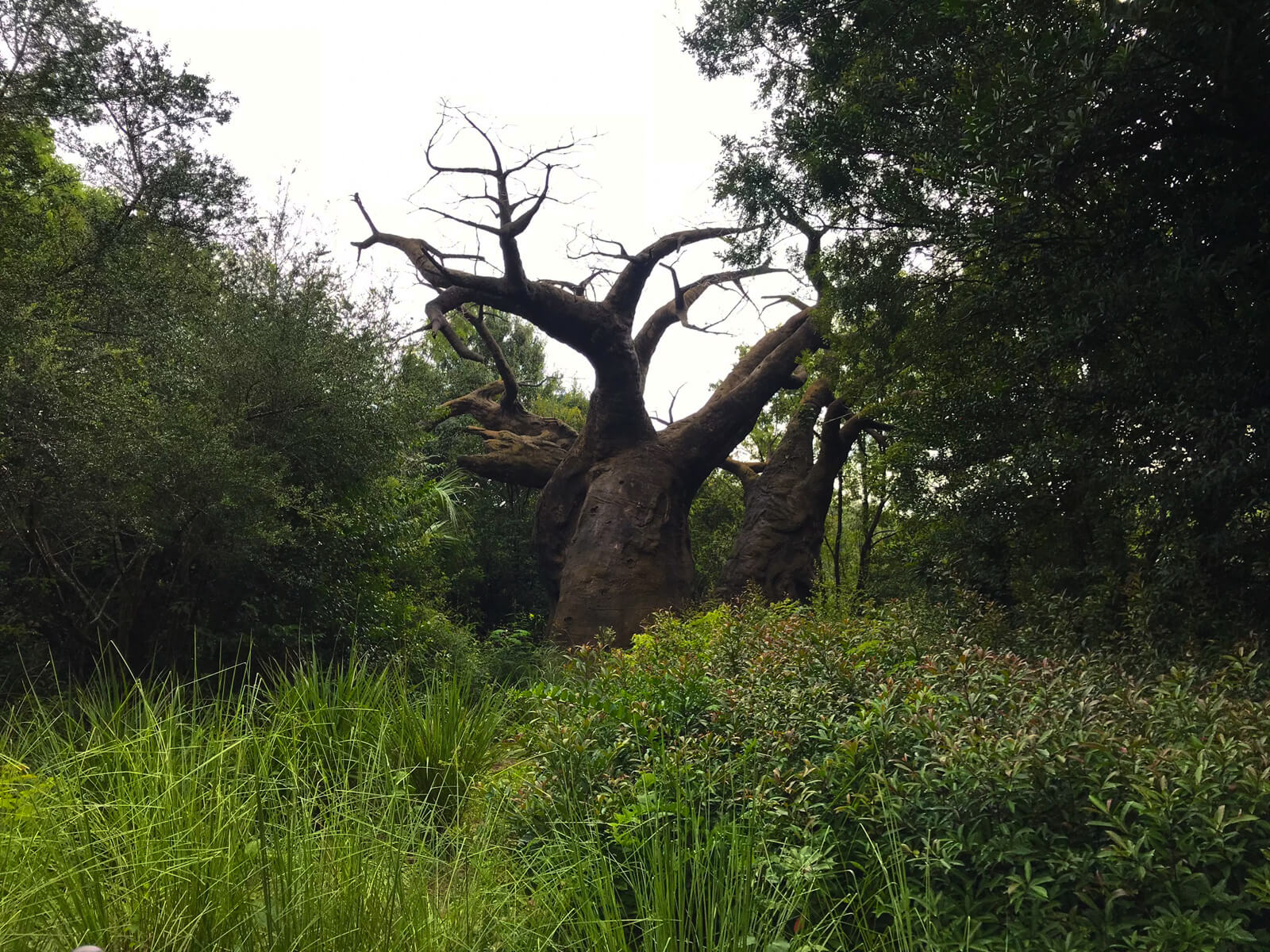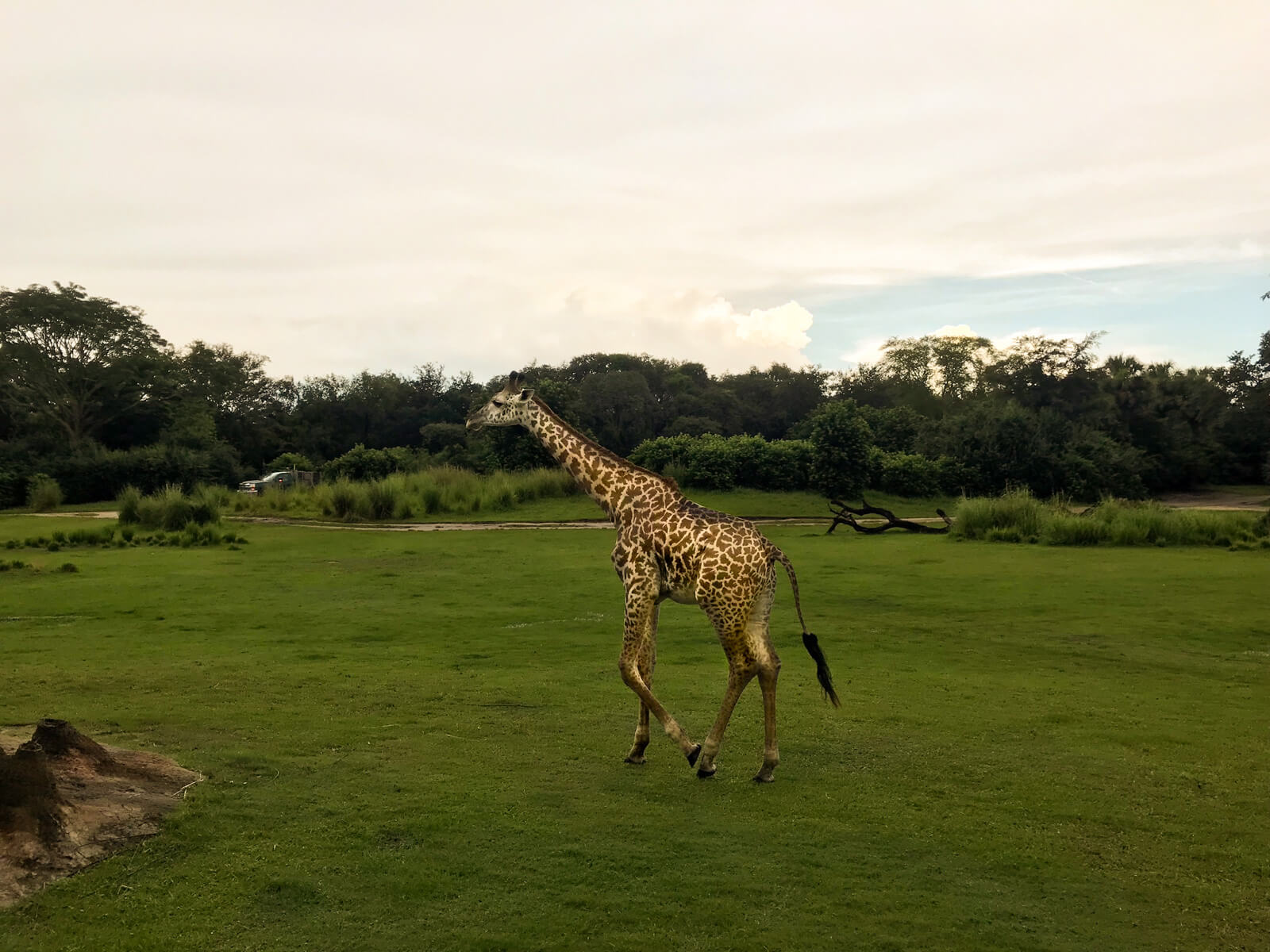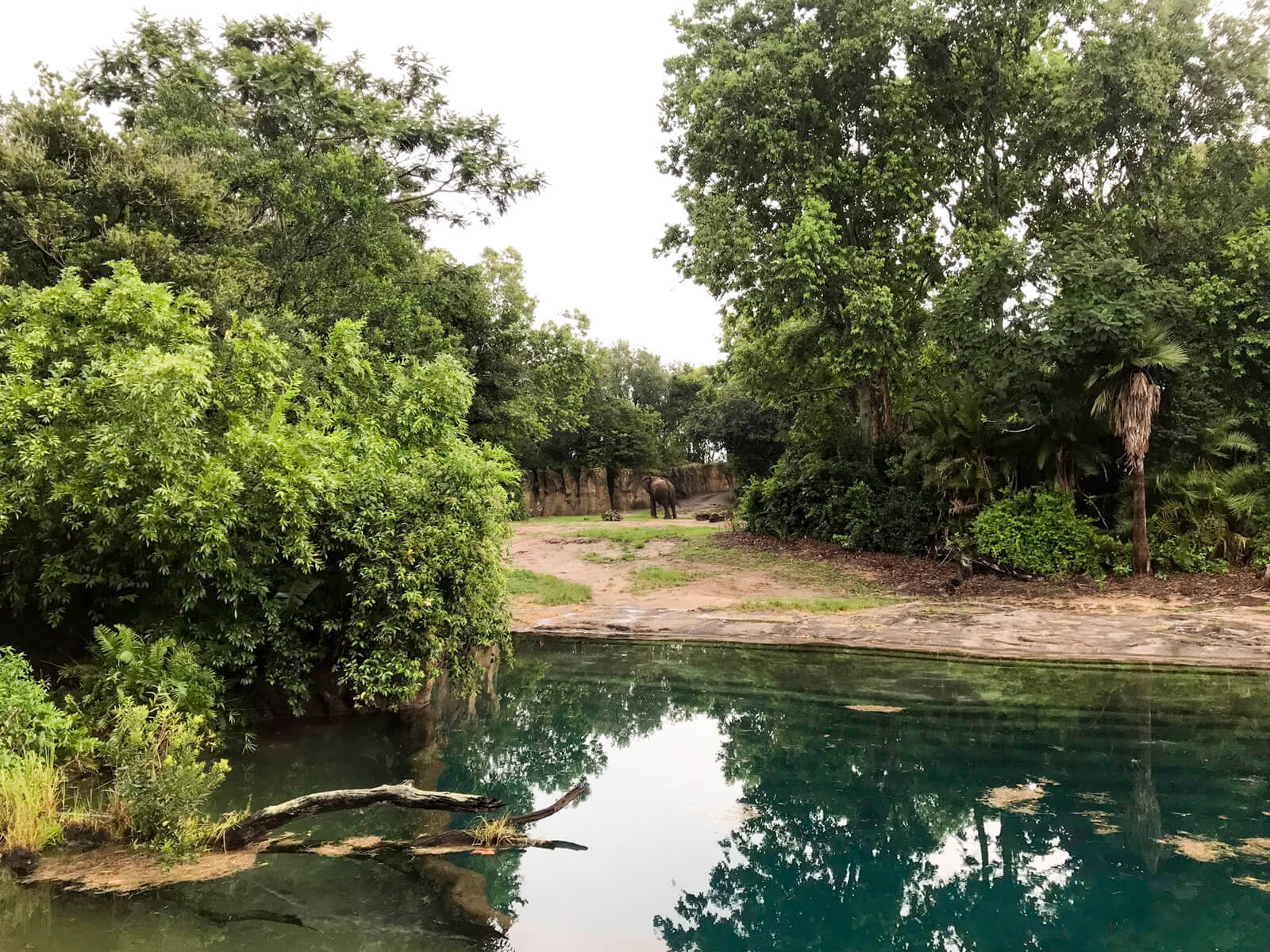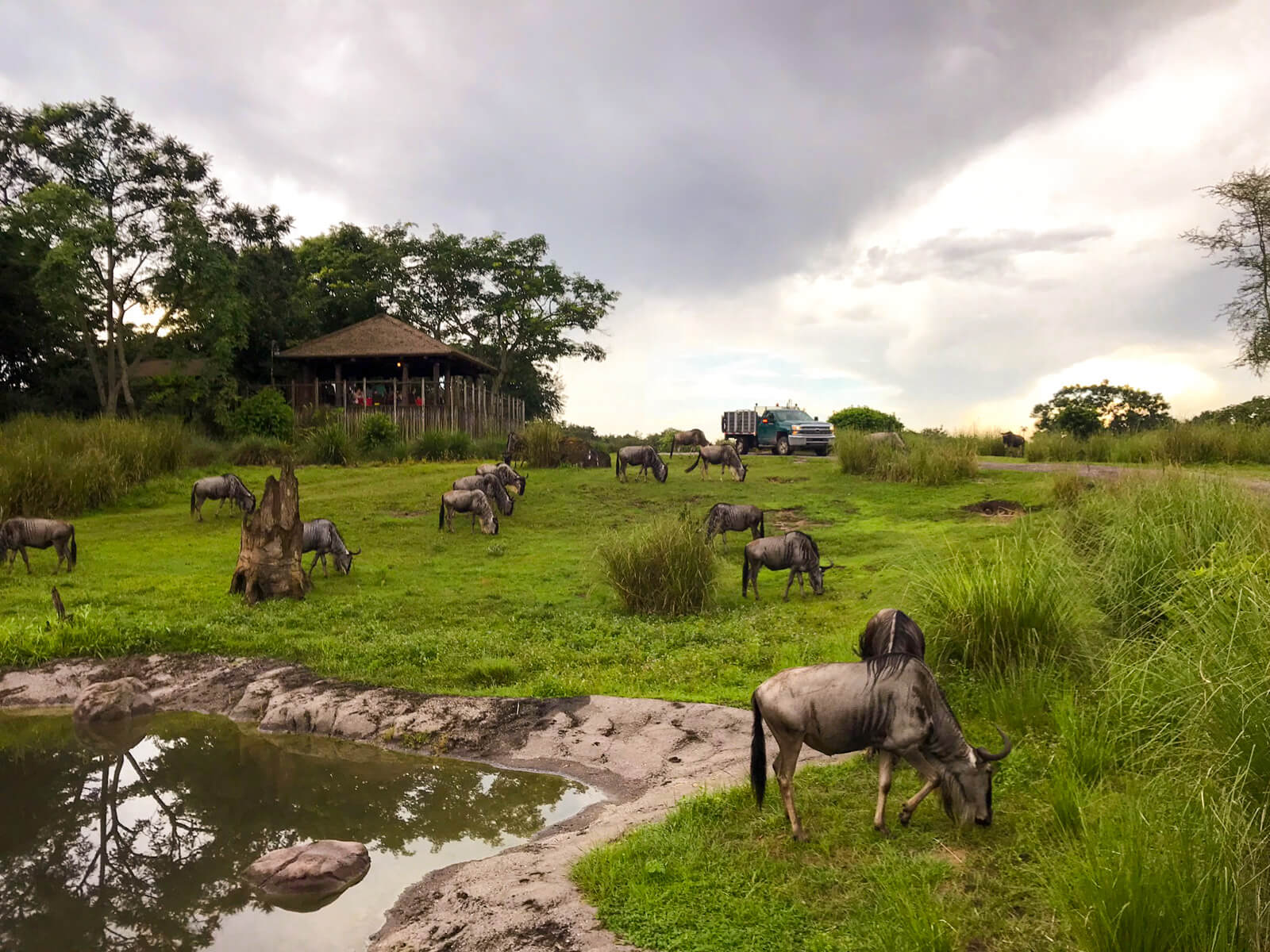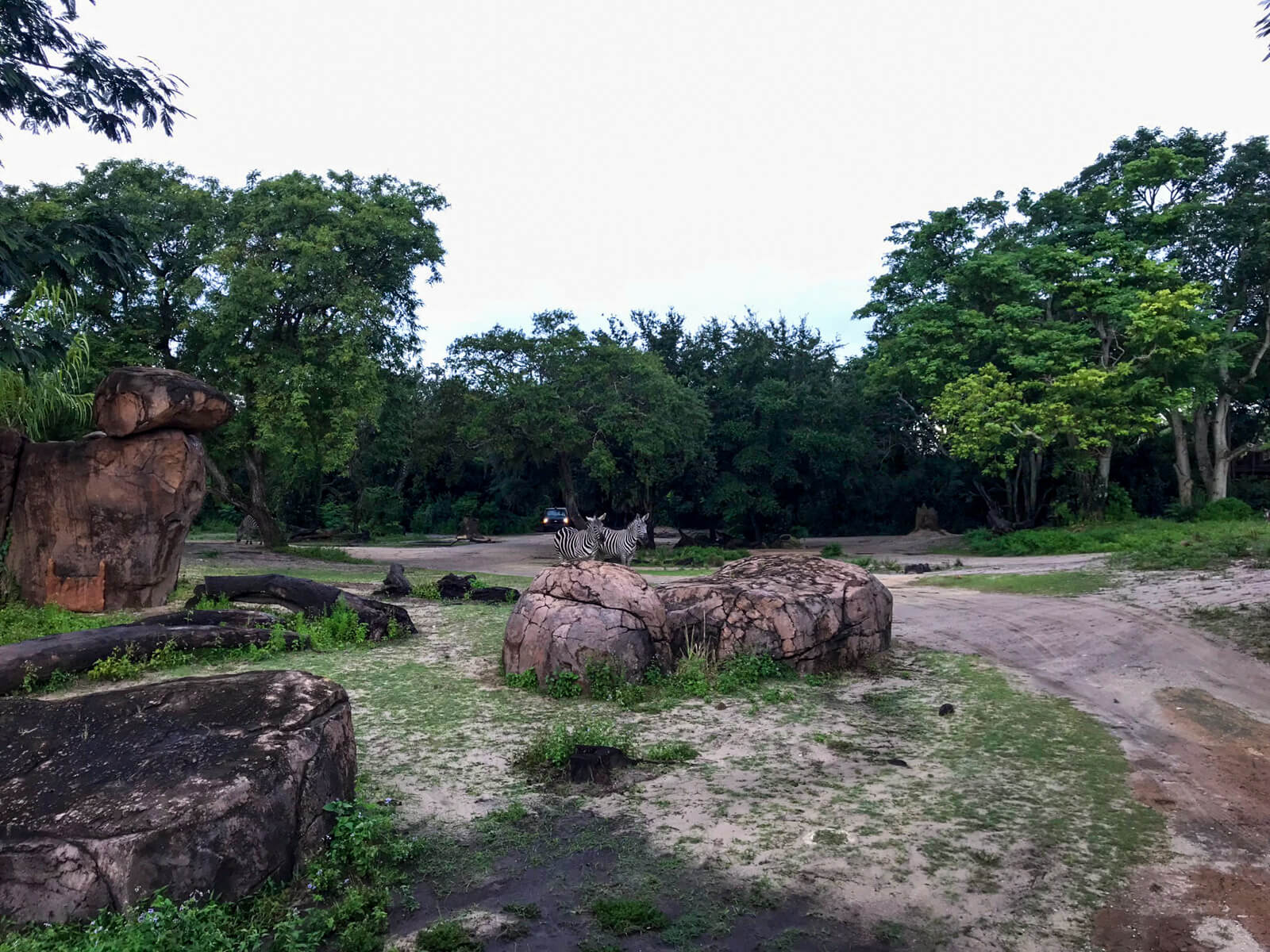 Probably the biggest bummer of all was that we forgot our FastPass time for the new Avatar ride, missed the time slot, and the hour wait until the end of the day was sitting at three hours or longer. ☹️ So we ended up missing out on it.
I don't want to end on that sad note, haha, so I will say that I really enjoyed the food at Morimoto Asia, which is in Disney Springs. Disney Springs is filled with eateries and shops, including exclusive Disney stores. The yellowtail fish I had at Morimoto was uhhhh to die for. 🤤
Los Angeles
As we flew from Orlando International Airport to LAX, we realised it was a little strange returning to the west coast, flying across the country again as we did from Las Vegas to Boston earlier that month. We were only in LA for two-and-a-half days, but we tried to squeeze as many things in as we could. I'll admit that we could have seen more if we hired a car, and the infamous LA traffic is certainly real. 😅
To start off our afternoon in LA, we went to the famous Leo's Tacos Truck. The tacos were so cheap and tasted terrific. I could have eaten twenty. And it wasn't even that expensive. Again, I am hungry thinking of food now. 🌮
We got a ride to Rodeo Drive, which is lined with palm trees and designer stores. The area is featured in quite a lot of movies, though I must say it was very different seeing it in person. It definitely didn't seem to have a "posh vibe" that the movies give off. It actually felt somewhat relaxed. Nearby, we saw the entrance of Beverly Hills (cue the Weezer song of the same name 🎵 Beverly Hills 🎵 that's where I want to be 🎵) but we really just took a photo with a sign in a park – we didn't have time to take a drive through the hills or anything.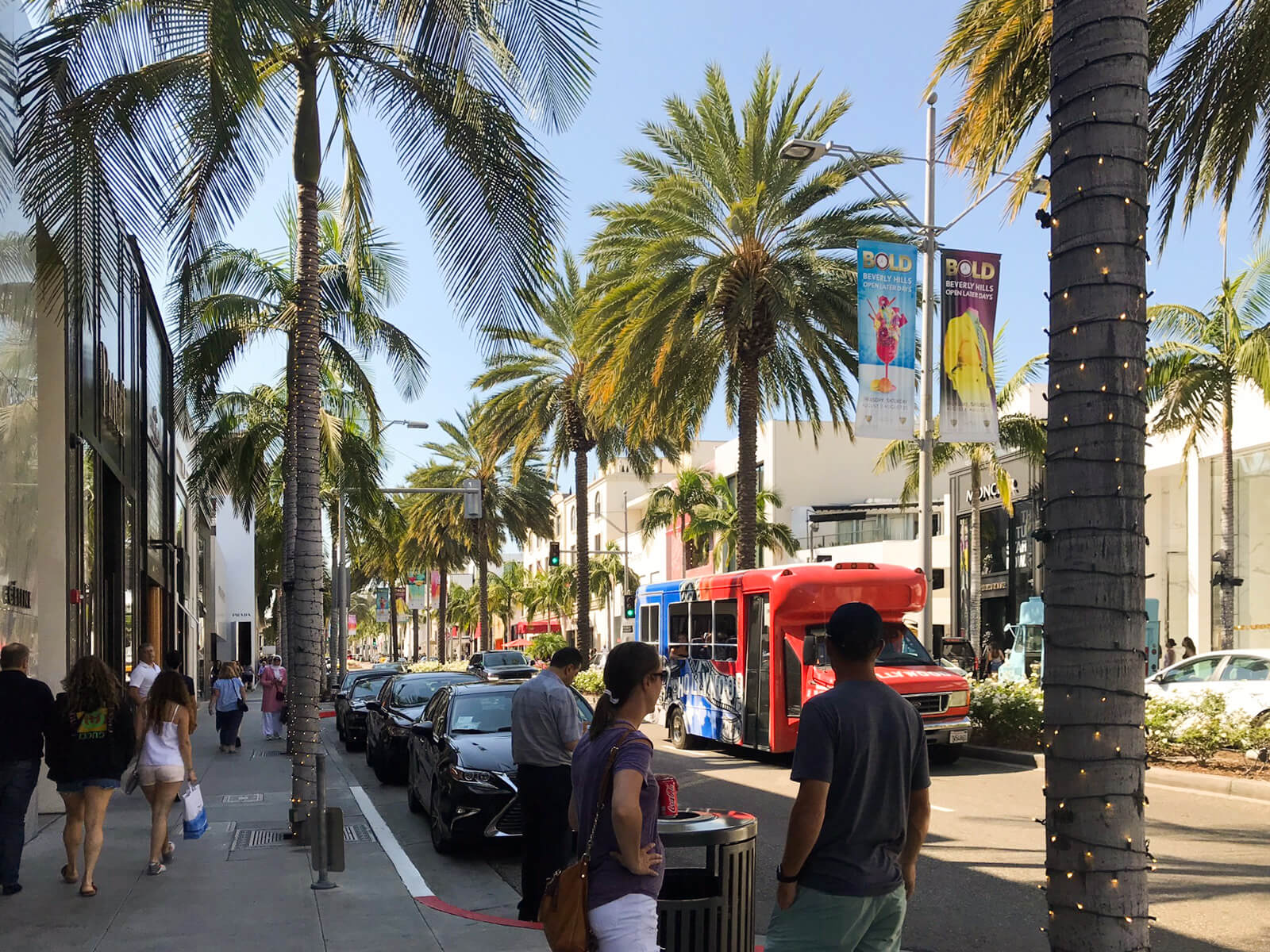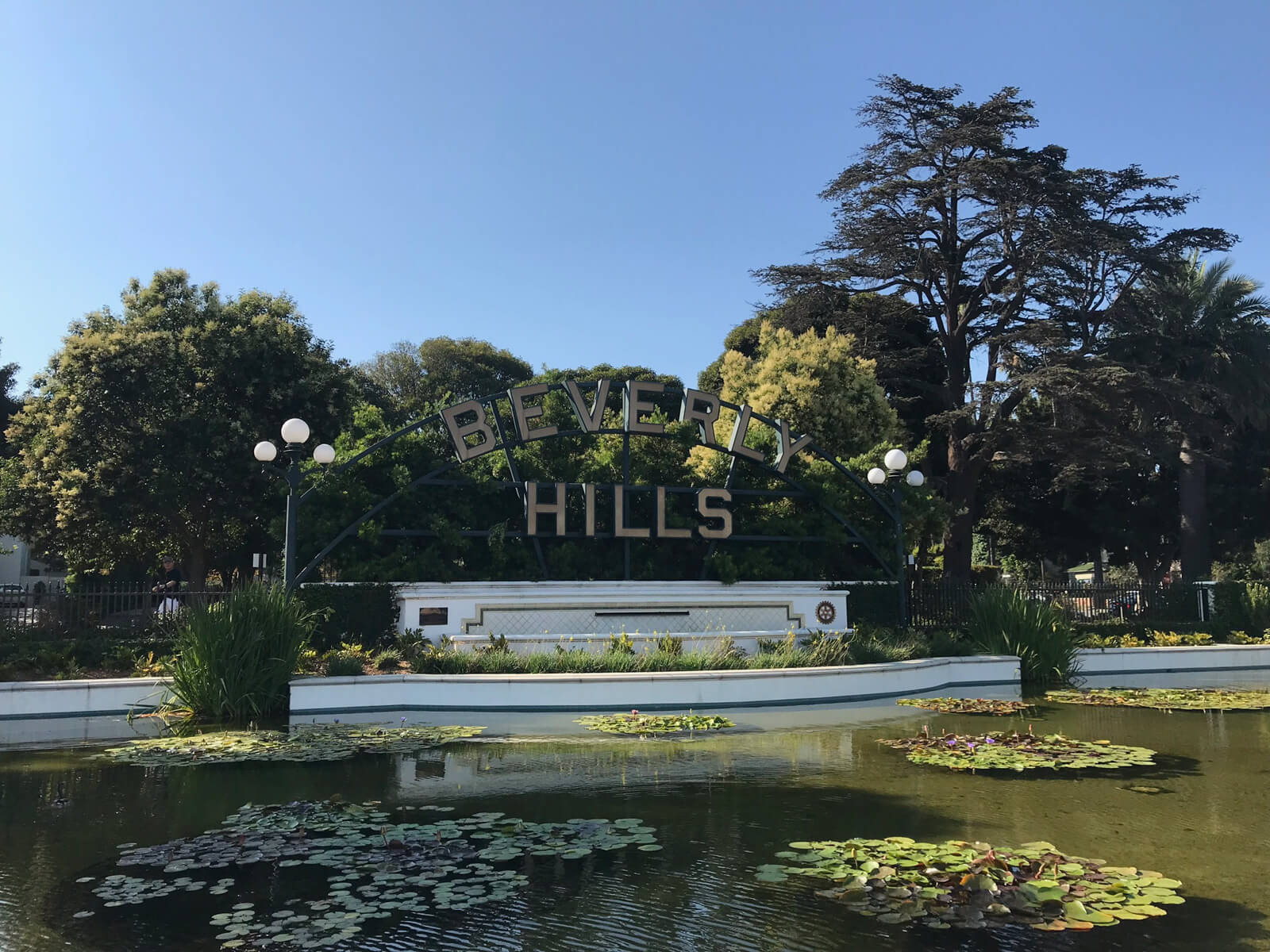 We caught a bus to near Santa Monica Pier and walked around there for the evening. Unfortunately it was dark so we didn't get to see the beach in all its glory during the daytime! We didn't do much at the pier as it had a really touristy vibe and the food there was expensive. We were going to go and grab sushi for dinner and try the highly-rated Sugarfish, but they had a very long wait time and we were not prepared to wait. We ended up getting Johnny Rockets and I had a satisfying salad.
Did I mention that I really loved the salads in the States? They put a lot more effort into them compared to the sub-par salads you get in Australia. Even when American salads are /not/ packed with dressing, they are so, so fresh and so good. Not to mention the large serving of vegetables! In Australia, if you order a salad, you're always, sadly, accepting the "less-than" meal option. And unfortunately you pay just as much as you would for a meal that isn't a salad. So yeah, America, continue making salads the way that you do. 🥗
The next day, after getting my sunglasses fixed at Gentle Monster (I lost part of the logo on the arm of my sunglasses, and they fixed it for free!), we went to the Griffith Observatory so we could see the Hollywood sign from afar and get some lovely views of Los Angeles.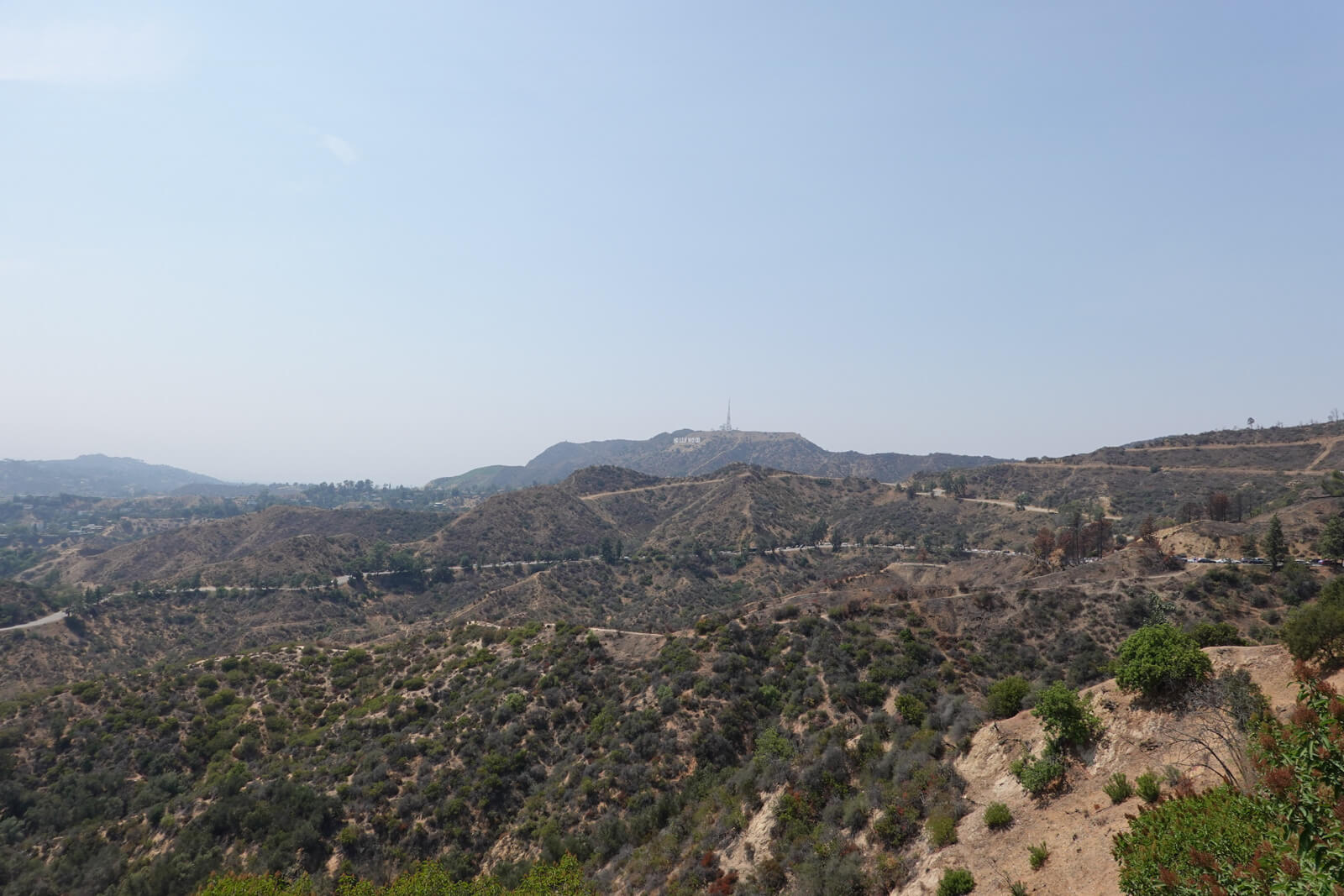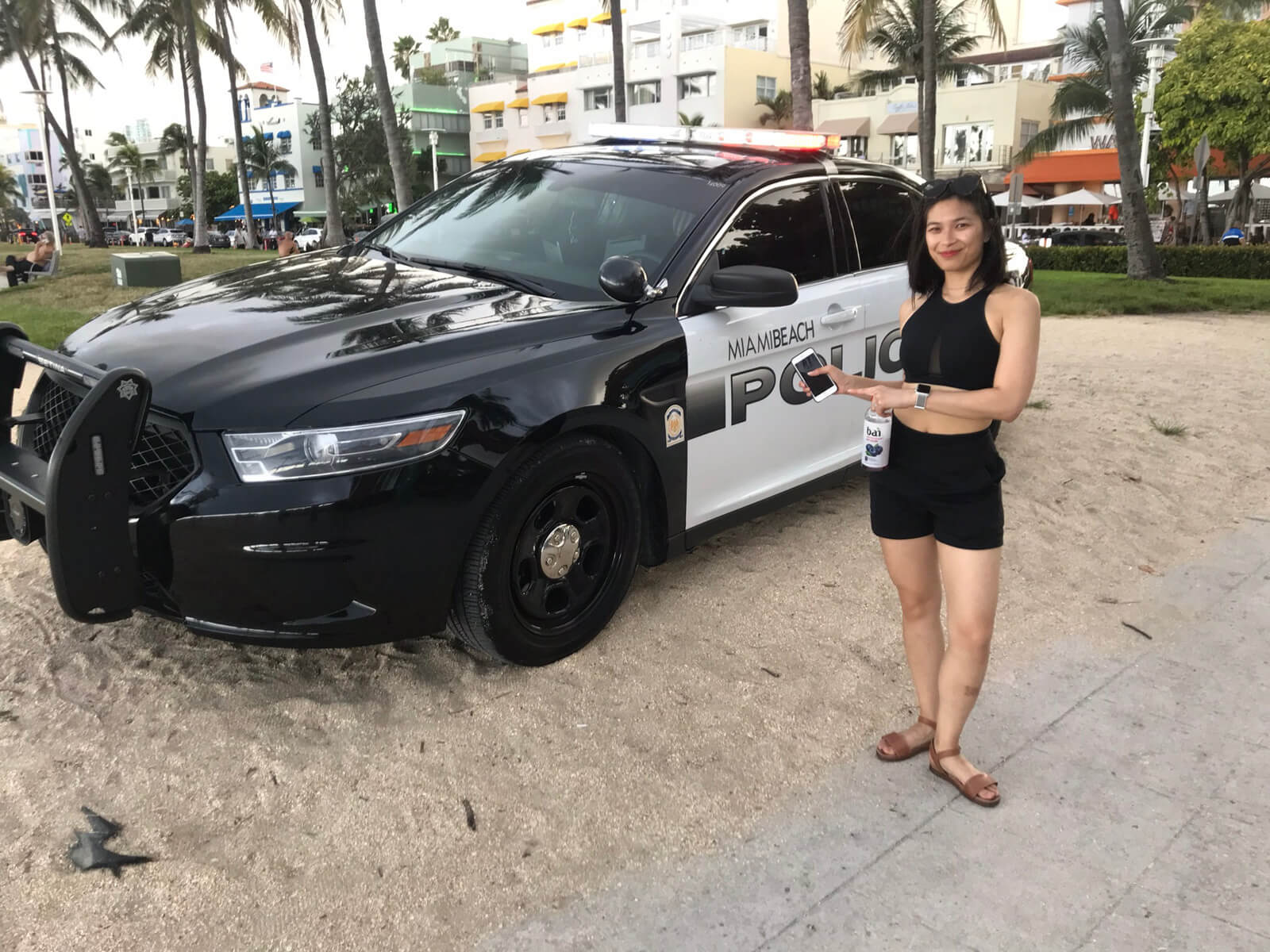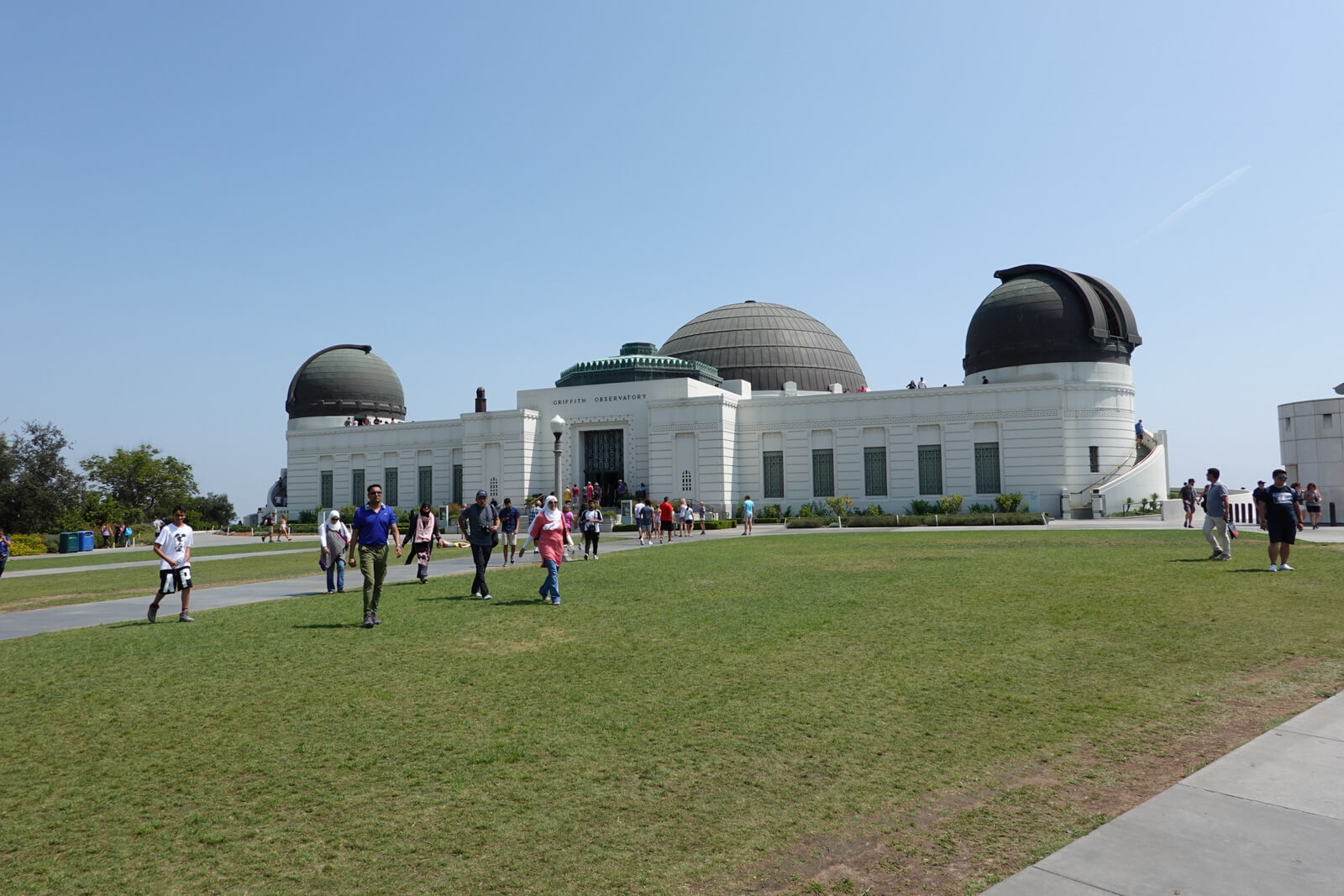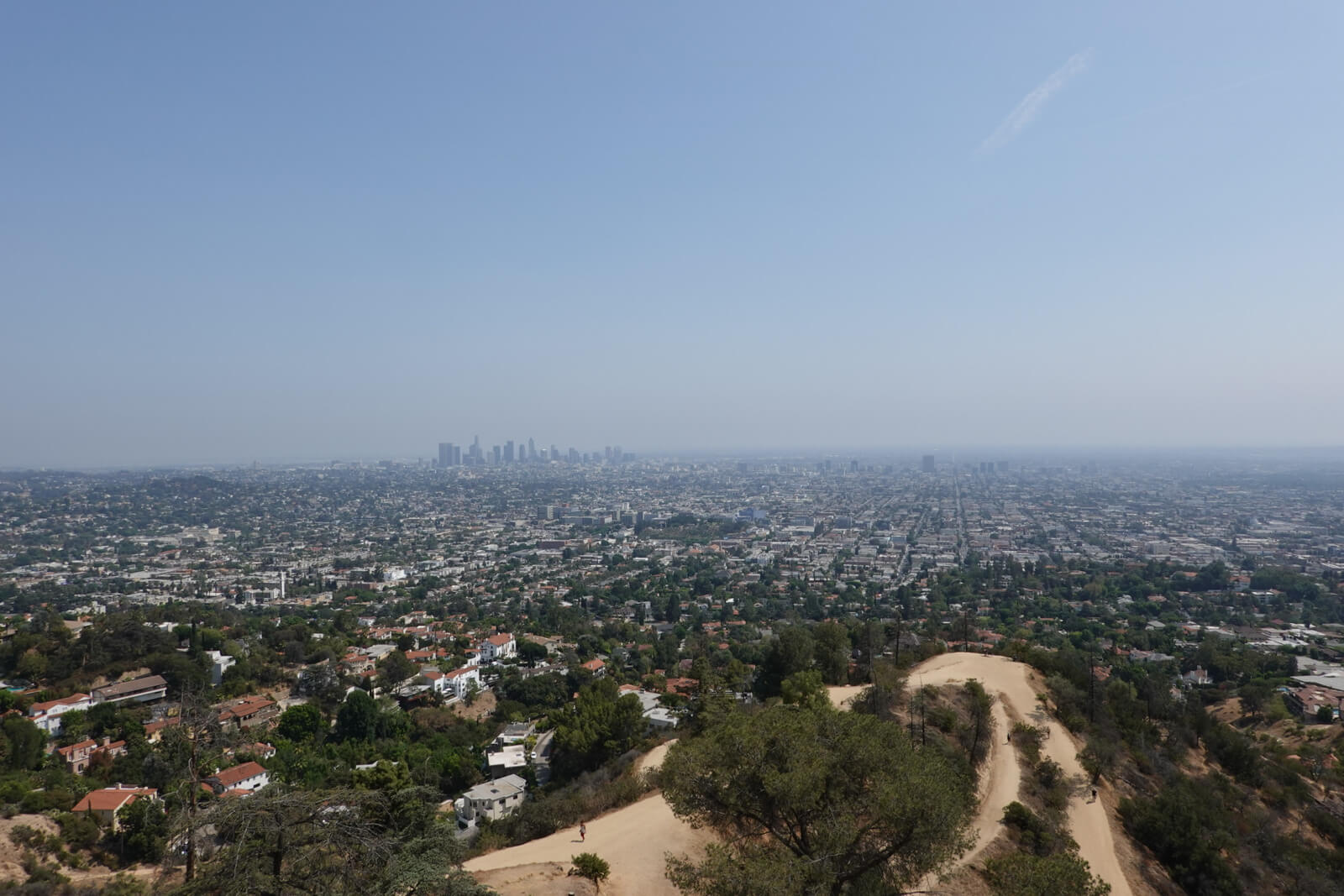 The Observatory itself had some really interesting exhibits, which we took the time to see as well. We were able to easily get a shuttle bus down from the Observatory, then we took a train to Hollywood Boulevard, grabbed a bite to eat and then walked around looking at the stars on the Walk of Fame. The time we visited was around the time Donald Trump's star had been vandalised, so we saw it fenced off haphazardly. As much as I would have liked to take my time walking and seeing whose names I recognised, there were too many people walking, obvious tourist traps, and people trying to sell us stuff. I have to admit, it felt pretty dodgy down the main road because of the tourism. I wasn't planning to see the stars of any particular celebrity, so I was happy just to recognise some names. We spotted Arnold Schwarzenegger! 🙌
Afterwards, we bought some melatonin from the pharmacy (we can't get that in Australia, haha), grabbed our luggage from our hotel, and got a ride to the airport, headed for home. It was the end of our journey in the United States and we had a great time overall. I was looking forward to cooler weather back home, and I was definitely looking forward to hitting the gym again (hah!), but I would definitely miss the road trips, the clean public toilets (seriously, Australia's are positively disgusting), the good and healthy and cheap food, the friendly and patient people, and I guess just being in one of the most populous countries in the world. "America is huge", I'd always said, and now I've finally seen more of its hugeness, indeed.
---
That concludes this series on our great American adventure. 🇺🇸 Thank you for being patient with me as I wrote about this whole series, despite it all being somewhat delayed. I hope you enjoyed reading the series – the rest of the posts are linked below. ☺️
Other posts in this series:
Stay tuned for my posts on Portland soon! 🙂