One week in Portland, Oregon (2019)
This post kicks off where the post from two Tuesdays ago left off – leaving Seattle and driving down to Portland, Oregon. This is another instalment in an informal series titled Travel Throwback Tuesdays, where I write about some travel I've done in the past couple of years that I never got around to sharing on my blog.
This short, two-and-a-half week trip to the United States was planned around me attending XOXO (in Portland) for the second time, in September 2019. To make the most of a weekend and limit the amount of time we had to take off work, we left Sydney on a Friday morning, spent the weekend in Seattle, and spent a week working remotely in Portland (part of that week I spent at XOXO), then took a full week off to visit LA and Anaheim. That was our short holiday week.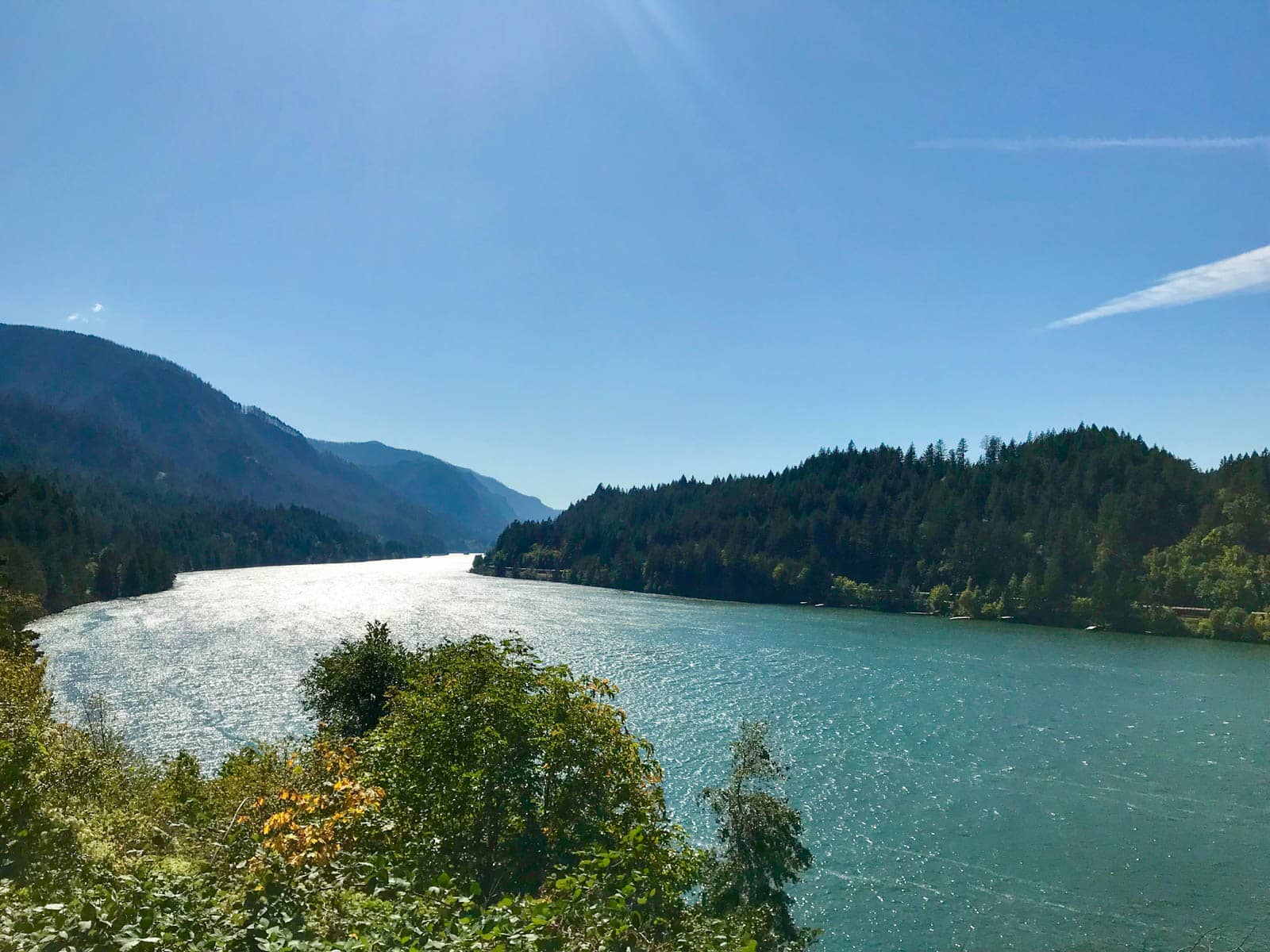 ---
Day 1
In the morning, all packed, we grabbed coffee and snacks. We'd spent Friday night and the weekend in Seattle, but we had to leave for Portland as early as possible on Monday morning, because we still had to work remotely once we got to our Airbnb. 😆
We had a super quick lunch at McDonald's once it was lunchtime. The whole drive was about 3 hours, and Nick drove the whole way. It's something I've mentioned before, but although I can drive, I'm not a confident driver (especially in another country), and Nick hates being a passenger while I really enjoy it. So it works out!
I had seen the Bridge of Gods on my first trip to Portland, and it was a spectacular view. The Bridge of Gods crosses the border between Washington state and Oregon state. I wanted to take that route on the way to Portland so that Nick could also see the bridge and also visit Multnomah Falls. It wasn't that big of a detour, but we still had to make sure we were on time to return the rental car by the drop-off time.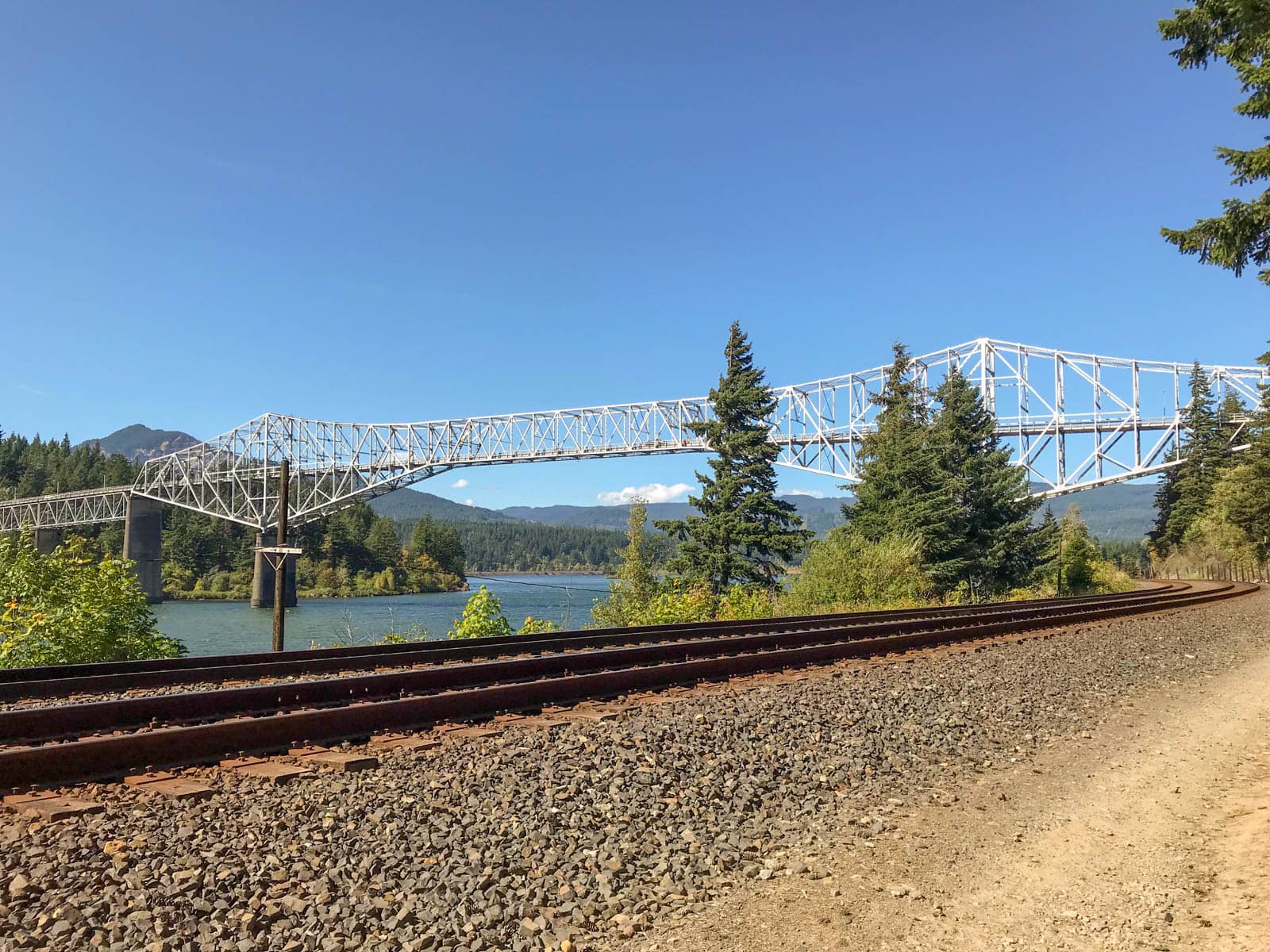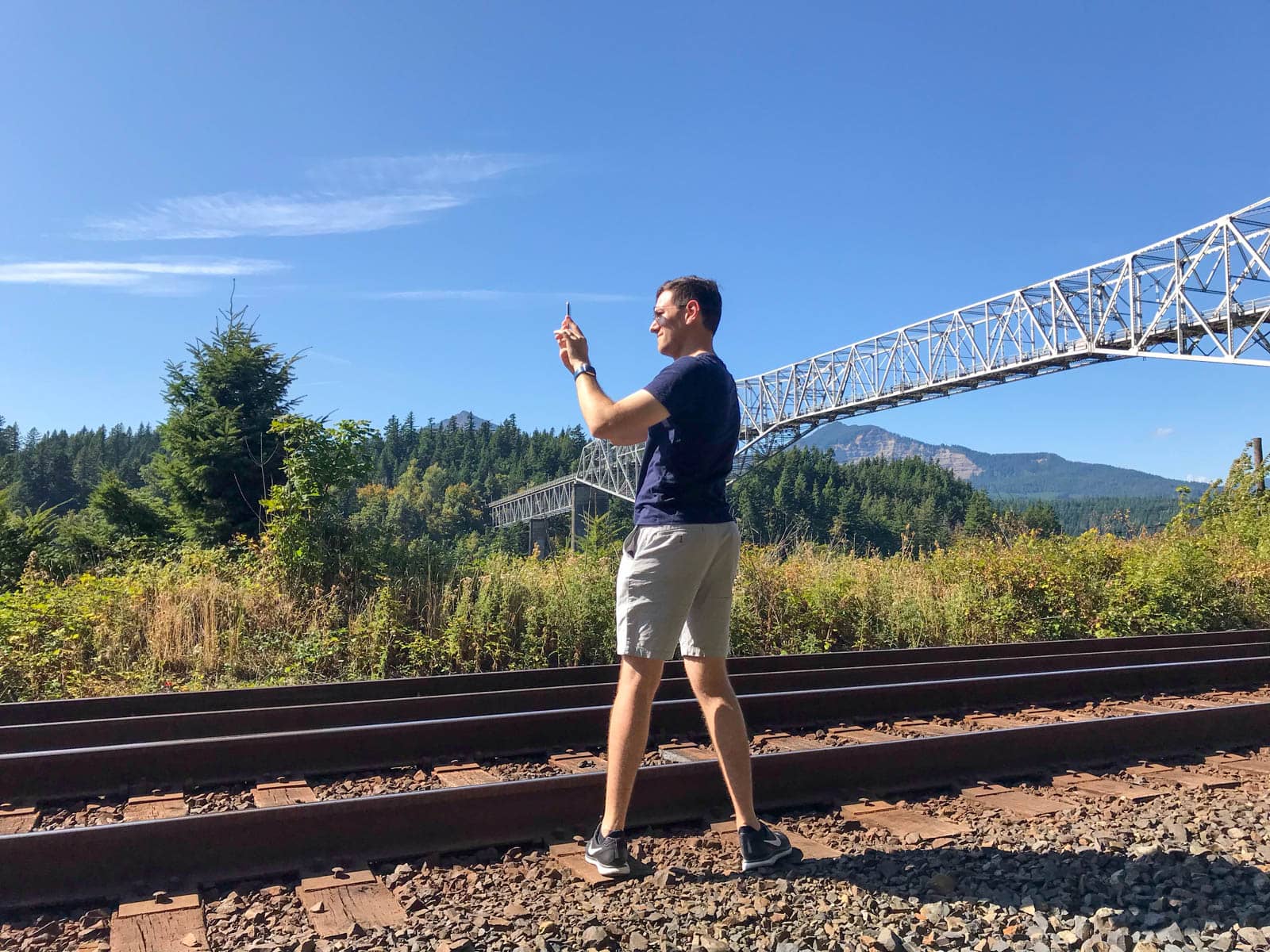 We stopped for a short amount of time at Cascade Locks, the area near the bridge, and took some photos before heading off again. When we approached Multnomah Falls, there was a ridiculous amount of cars lined up at the turn-off. We actually missed the turn because the line of cars threw us off – we didn't expect that many cars to be there! It was strange and really unexpected because it was a weekday. But as we drove past, we could see that the parking lot was full. So unfortunately we didn't stop by. Even if we didn't miss the turn, we would not have had enough time to see the waterfall because we only had about 40 minutes to get back into town to drop off the car. Oh well, I guess Nick can see it another time. 😌
It took us some time to get settled into our Airbnb because the drop-off point for the car was in NE and we were staying in Hawthorne, which is in SE. So we had to drop the car off and get an Uber to drop us off.
(Portland is divided into six "sextants" – North, Northeast, Northwest, Southeast, Southwest and South. NE, NW, SE and SW are divided by the Willamette River and Burnside Street. North is the peninsula formed by the Willamette and Columbia River and was an odd-one out when the sextants were previously "five quadrants". Transition to the South sextant started in May 2020.)
Our Airbnb was really homey, and was the entire basement level of the host's house, but fitted out like a single-storey living space. We loved the space, I would say the only downside was the lack of natural light coming through, so we often felt a need to get outside. ☀️
I had hilariously been able to get about two hours' worth of work done in the car on my laptop while Nick was driving. It's funny – usually I cannot cope with reading on my phone or reading a book while in a car, but interstate roads and country roads make it a lot easier. 😛 In our Airbnb we continued to work until dinnertime. We hadn't made any big plans so we ended up getting burgers at PDX Sliders, and then dessert at Salt and Straw.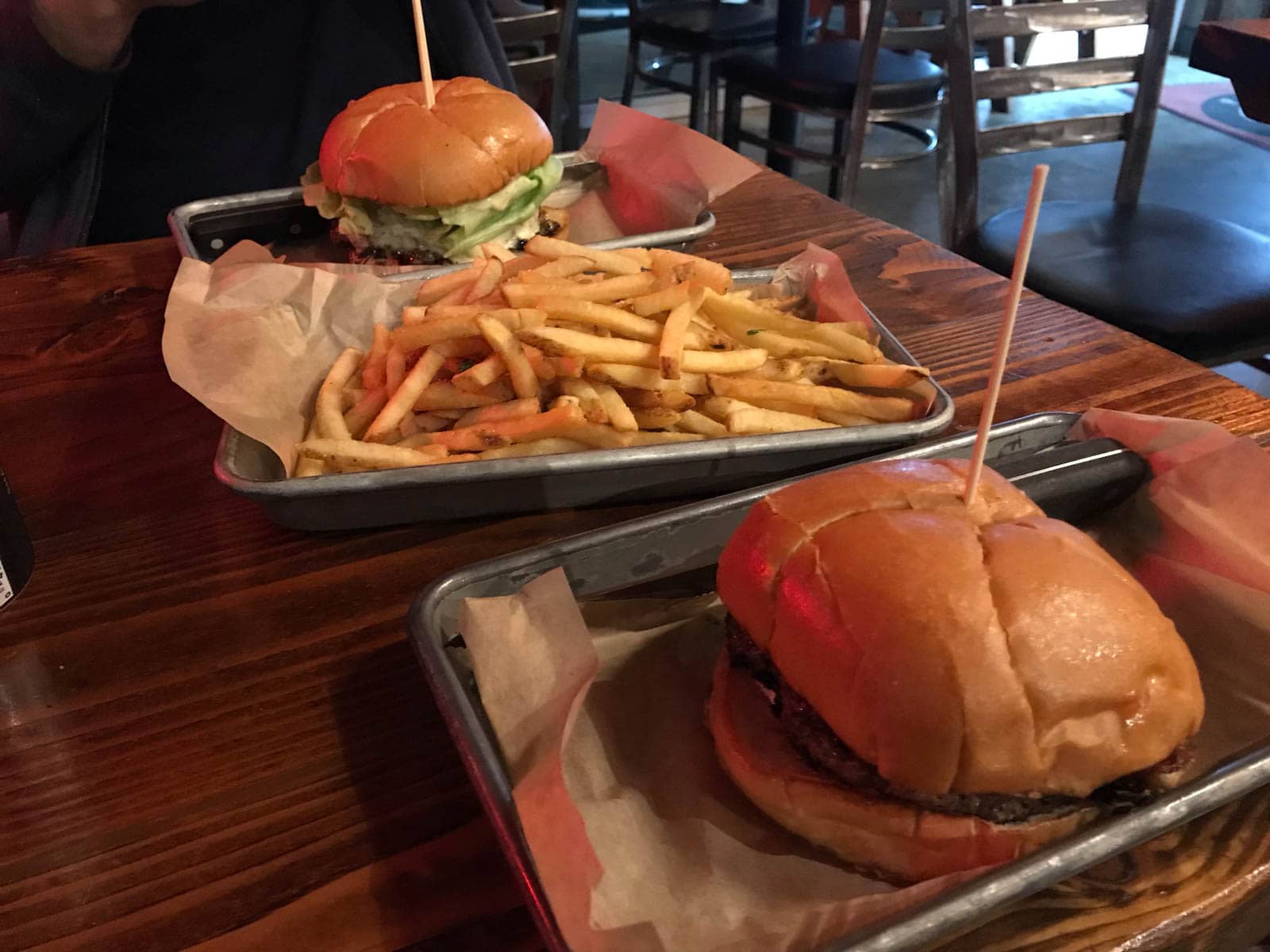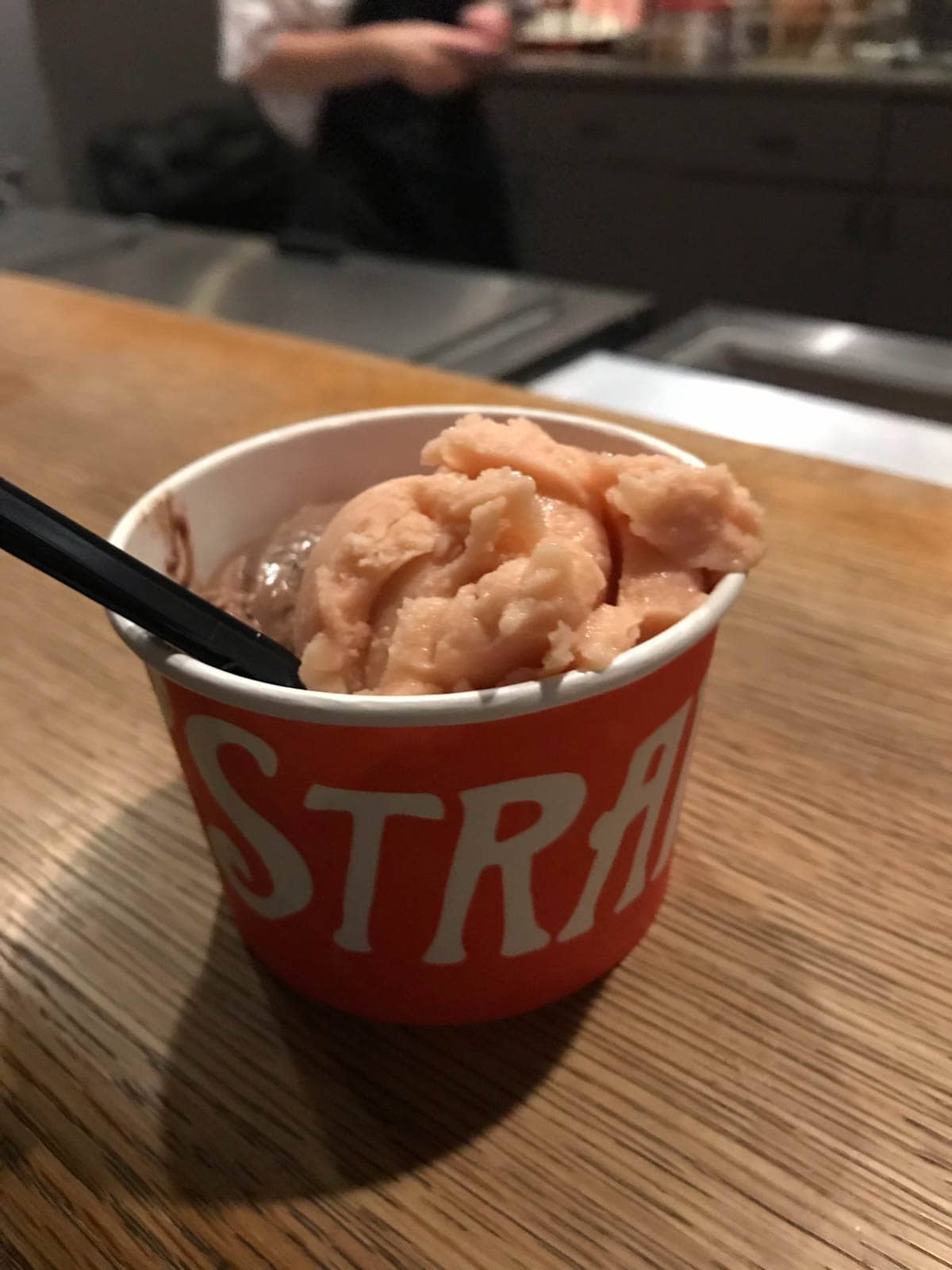 I haven't yet written about the rest of my trip to Portland in 2018, but my first time going to Salt and Straw was then, and I had to share my two giant scoops of ice cream with everyone else because it was gargantuan. 😆 I also didn't feel too good after that because I decided to risk it and not order the dairy-free option. Slightly scarred from last time, I picked out two vegan flavours (Strawberry and Coconut Water Sherbet & Cloudforest Chocolate Hazelnut Cookies and Cream) and got a split scoop so I wouldn't be left with a giant serving. 😂
Day 2
Our Airbnb was near a Fried Egg I'm in Love eatery and I had heard soooo many good things about their egg sandwiches (and they were having a stall at XOXO), so we stopped by there for breakfast the next morning. I can't say enough good things about this place. Their egg sandwiches are very tasty. The signature ingredient is definitely the seasoning they sprinkle on. It's just a little bit spicy but very flavourful.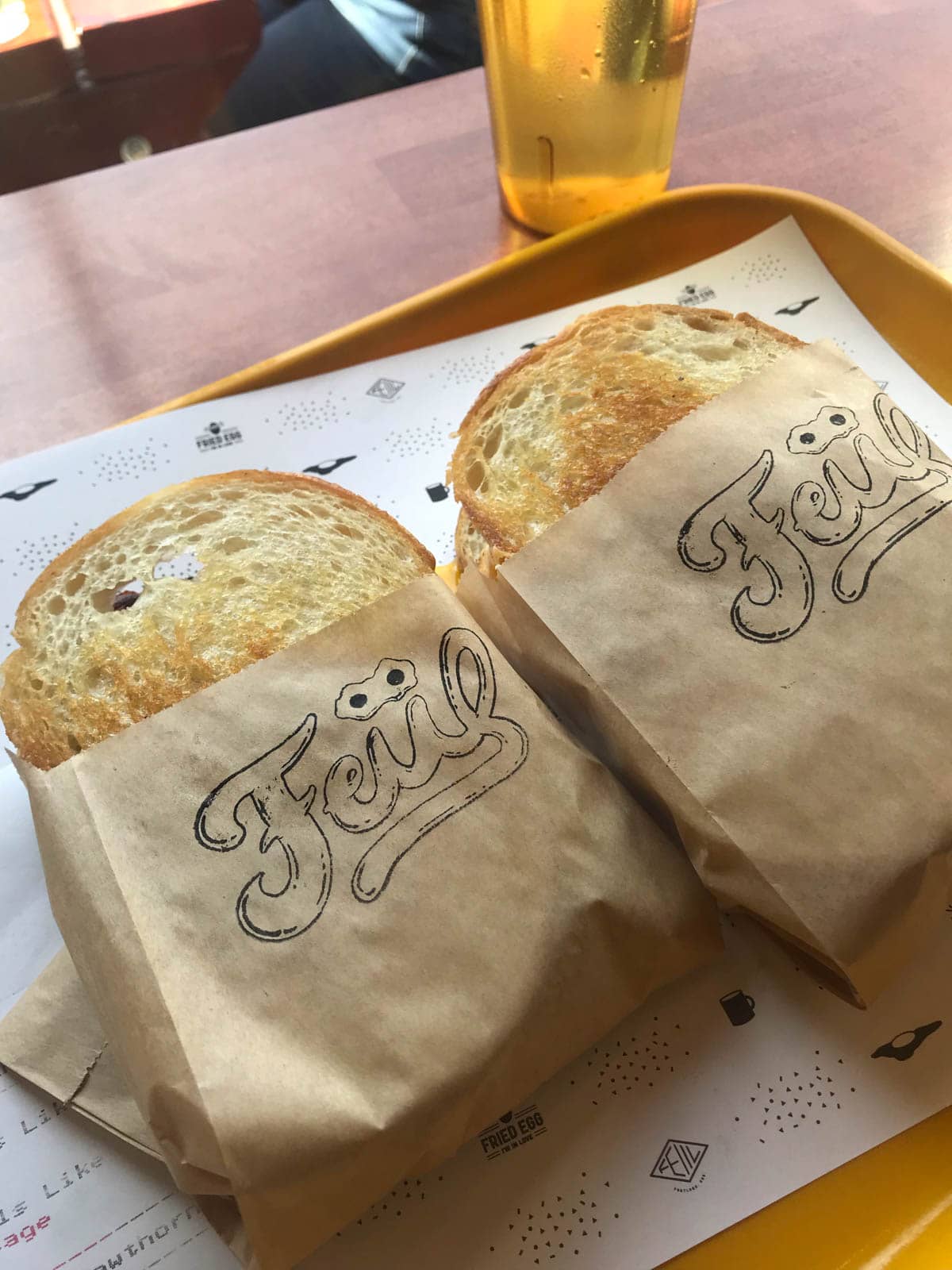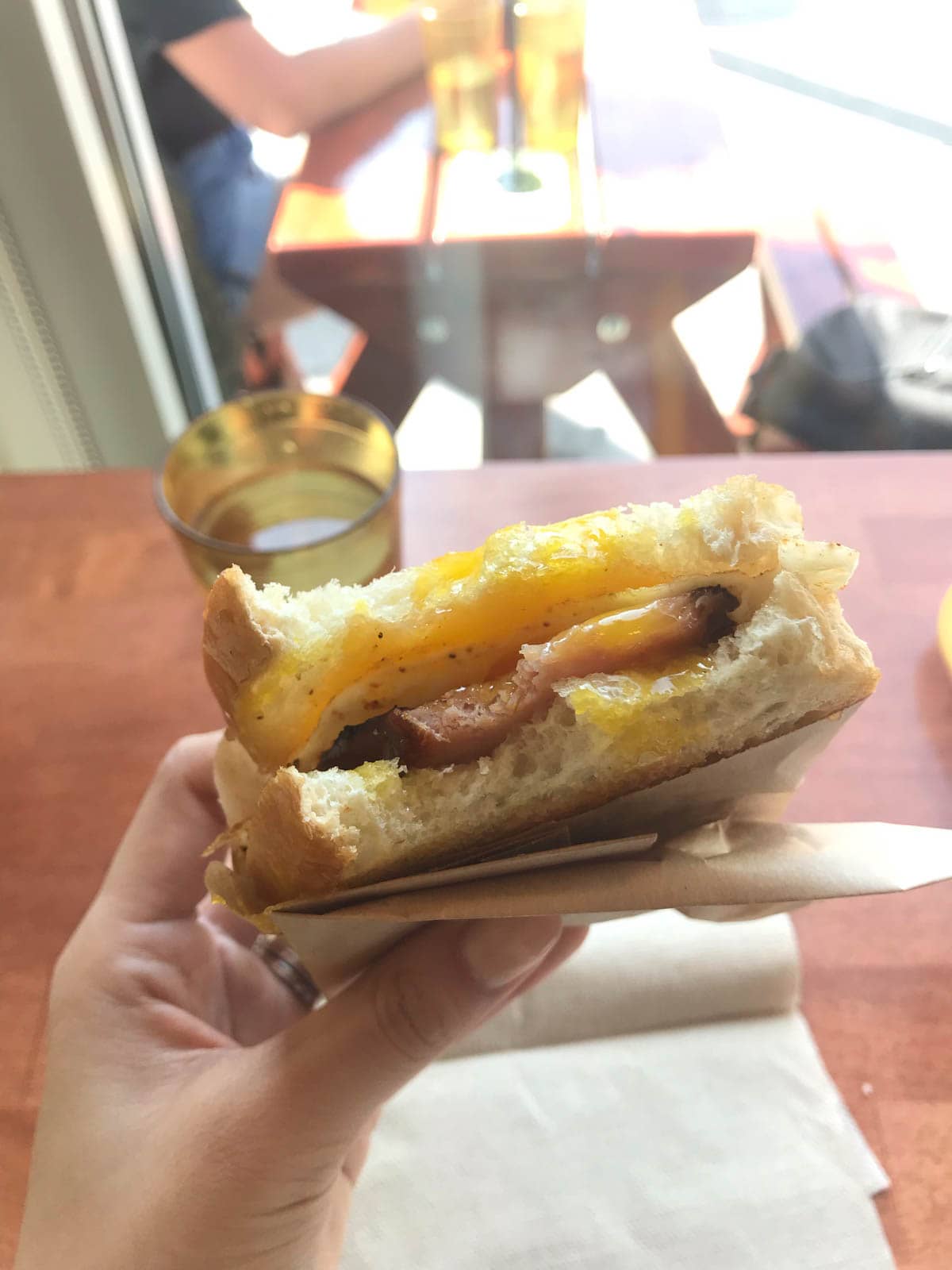 We went for a small walk because I was starting to get a cough and needed to go to a Walgreens. We discovered a funky-looking coffee spot called Never Coffee, with interesting decor. They had some unique drinks, and if I remember correctly, I ordered what was one of their tasty chai blends. 🍵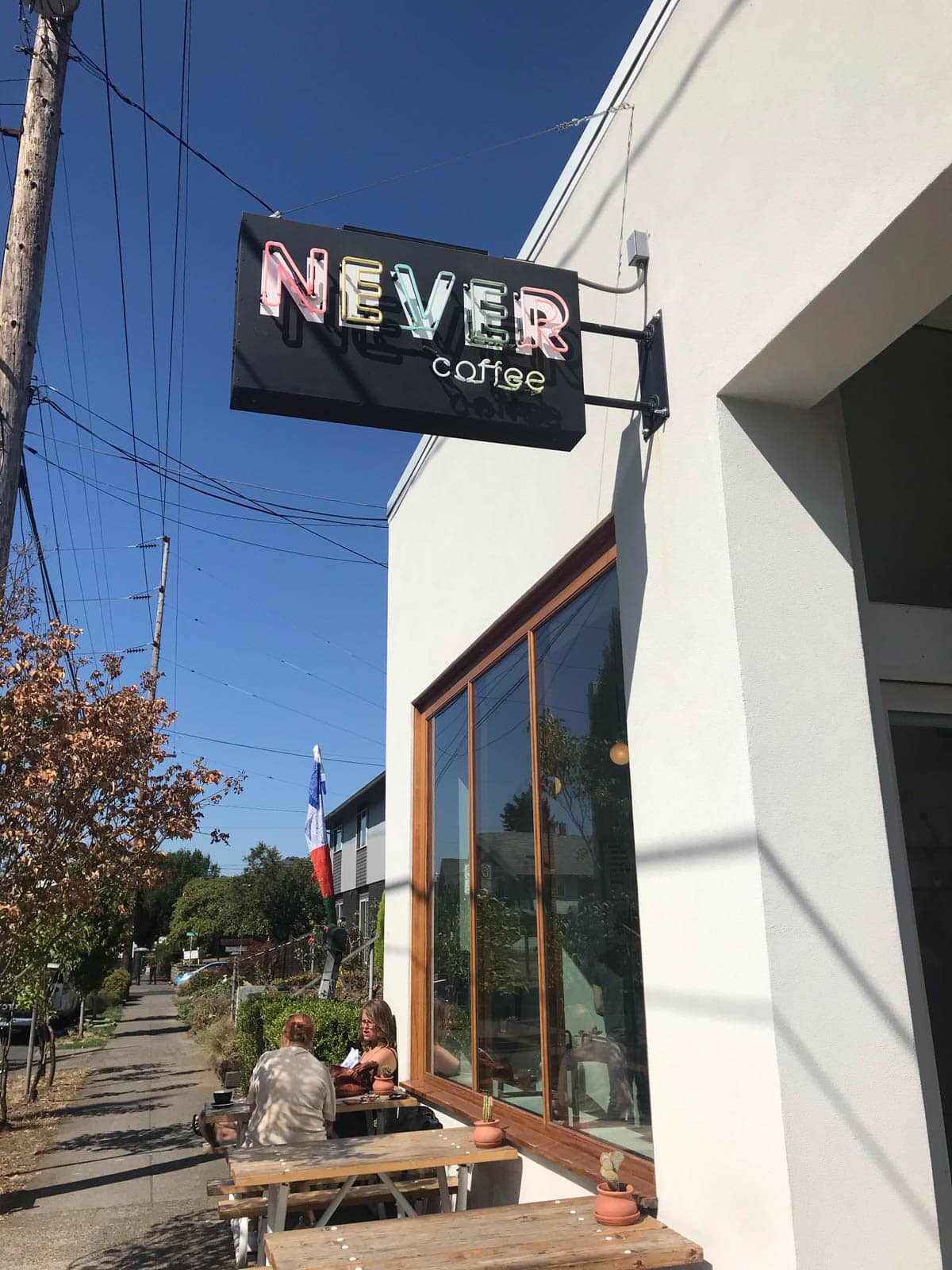 We went back to our Airbnb to do some work and later in the afternoon we walked down to the closest Blue Star Donuts. I was determined to have all the doughnuts at every doughnut place. 🍩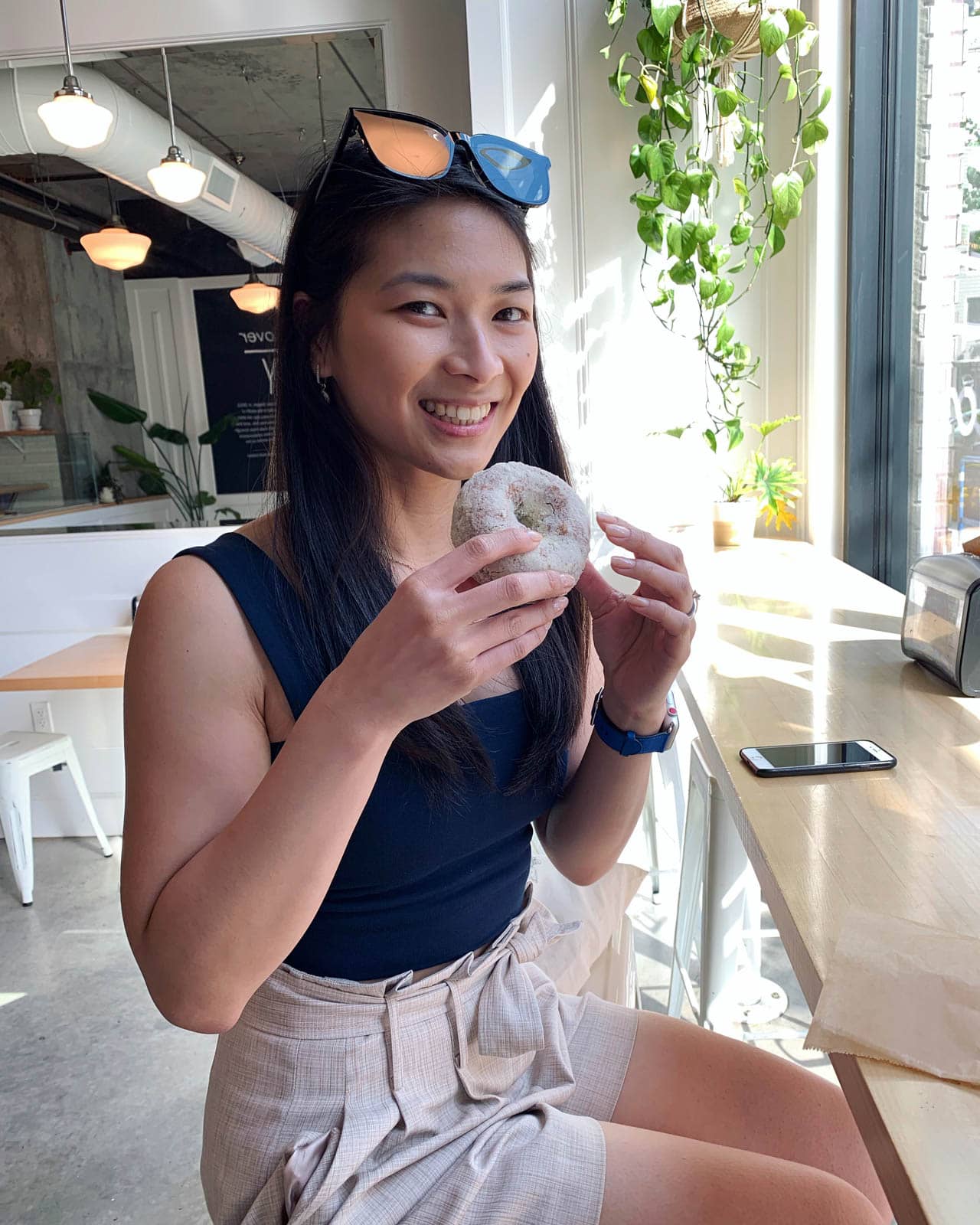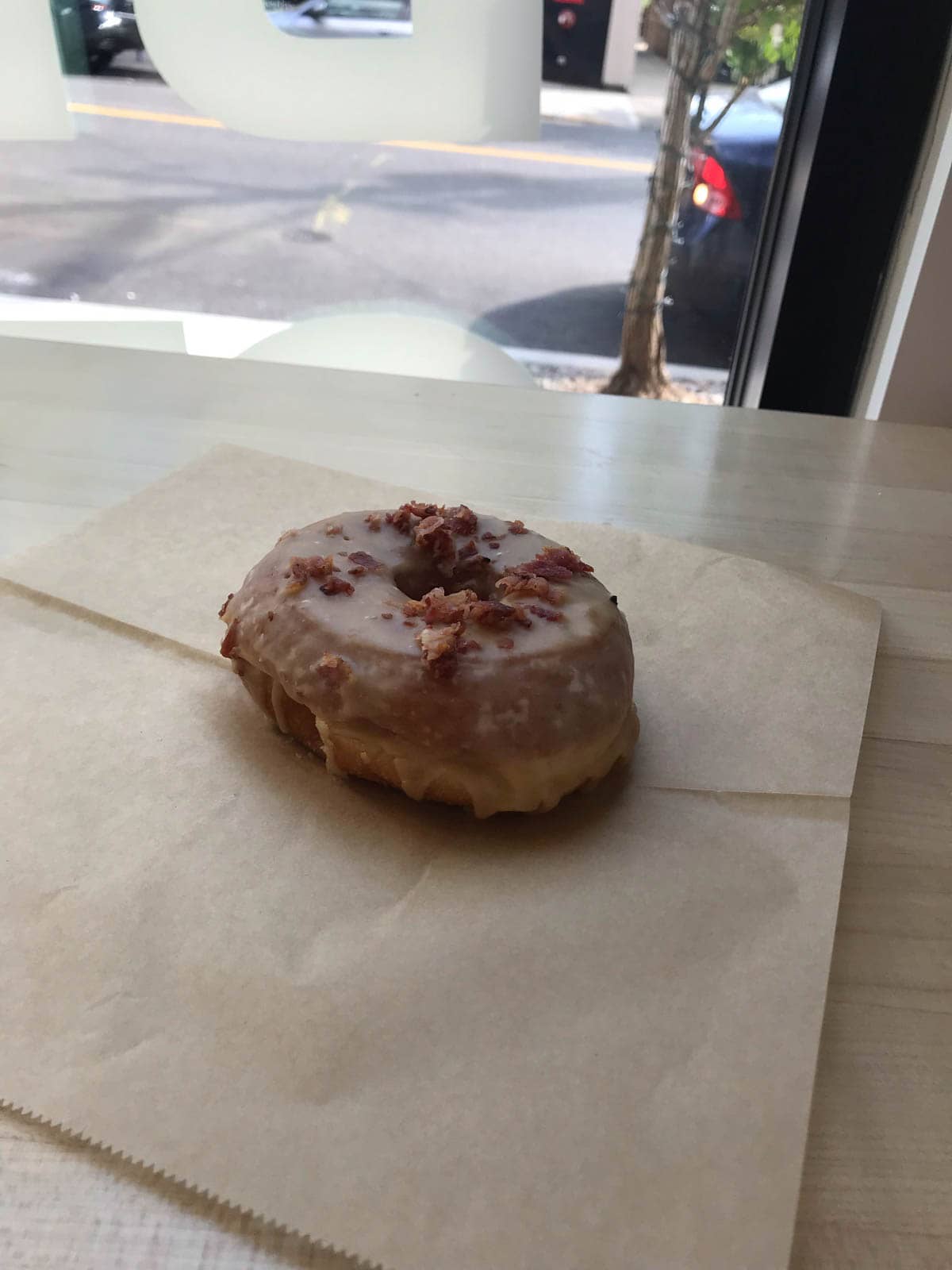 Something I had heard about in a YouTube video but that hadn't seen was Mill Ends Park, the smallest park in the world, which is just 0.61 metres (2 feet) across. It's located in the median strip of one of the main roads downtown, and is so easy to miss. It does get properly maintained, and sometimes trees and decorations are planed that are relevant to community or cultural events, such as small figurines and signs being planted in the park for Occupy Portland. There was just a small tree in it when we visited.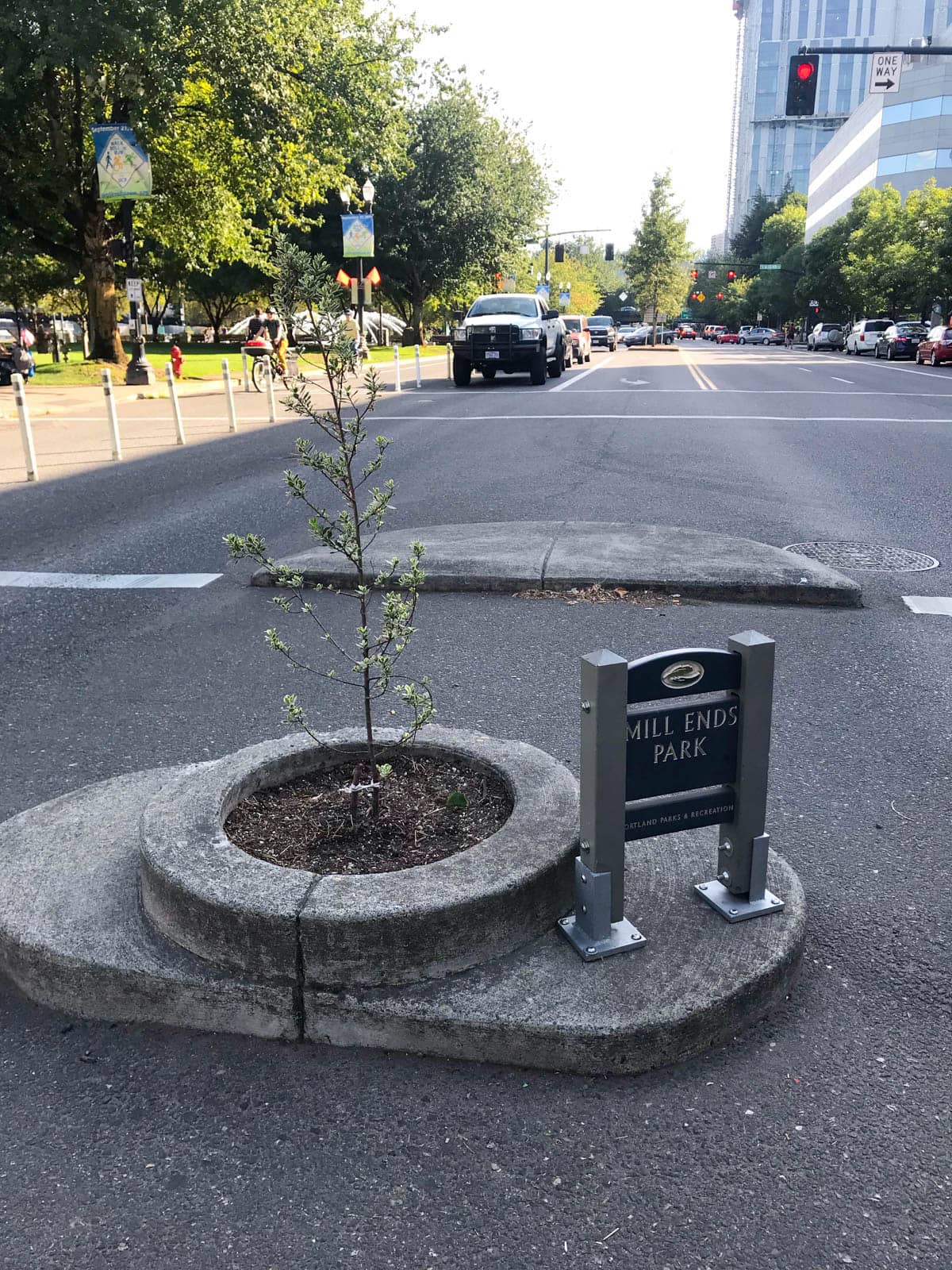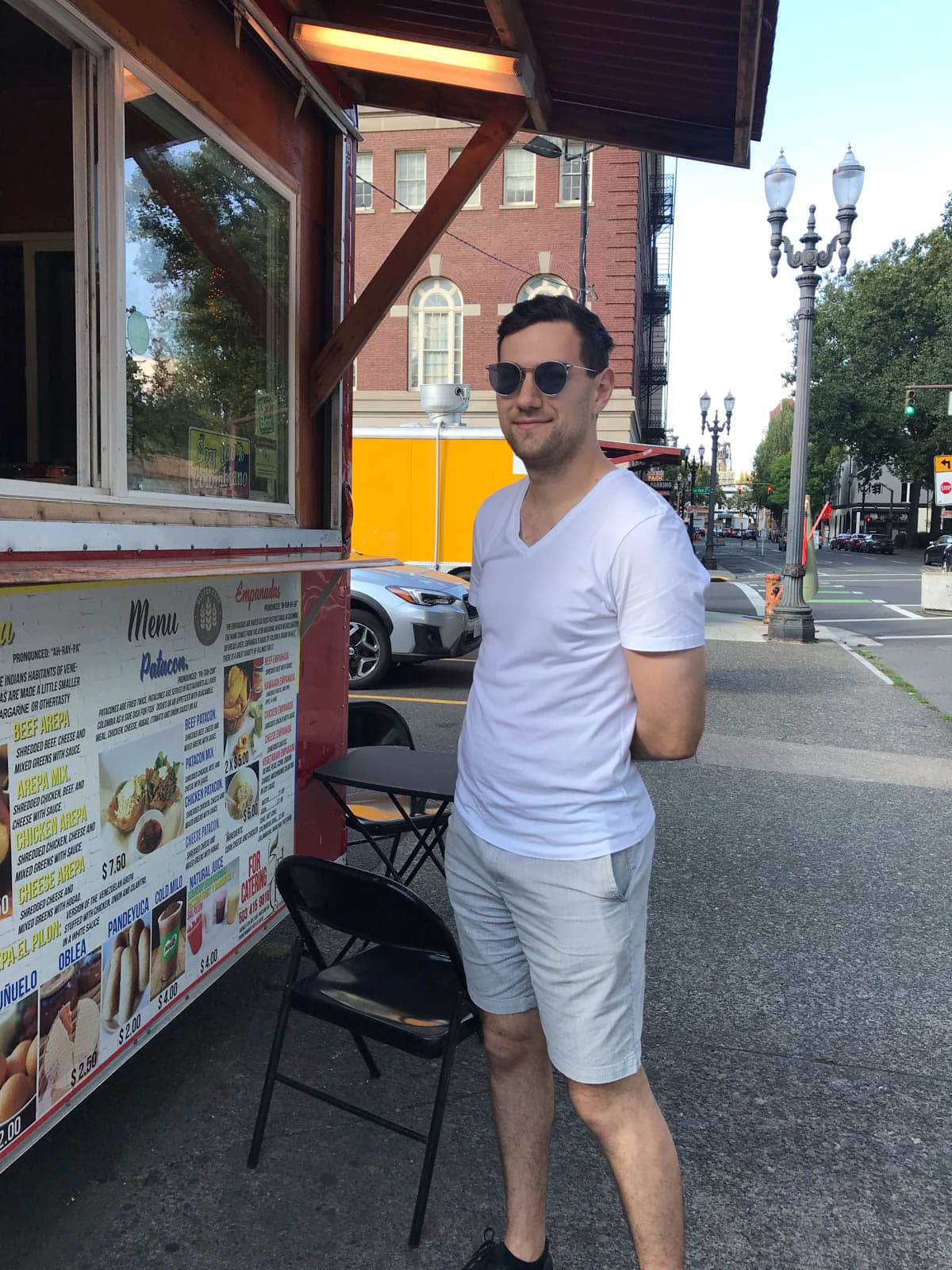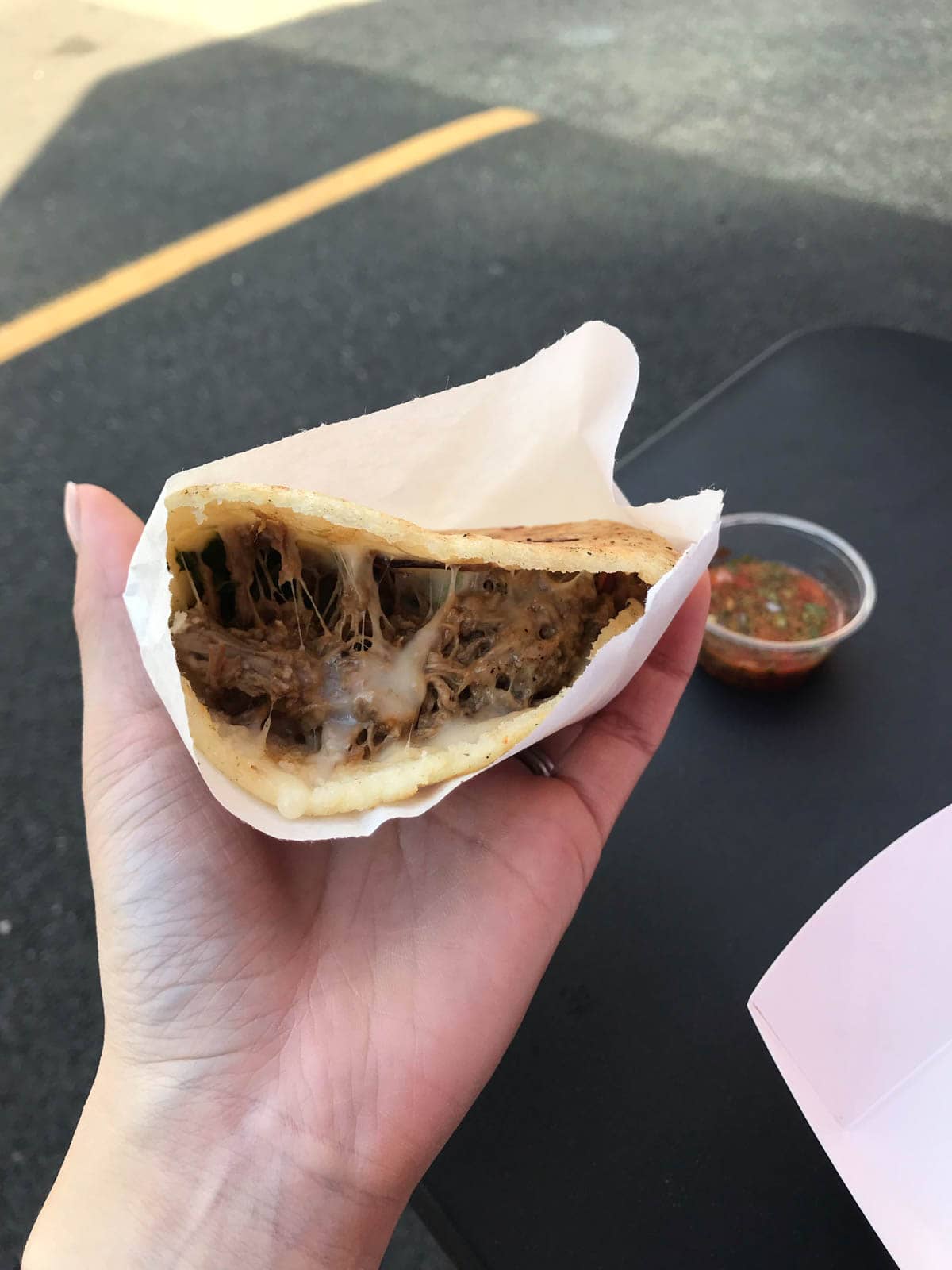 Portland is famous for its food trucks, scattered around downtown and some parked in small lots around various neighbourhoods. We stopped by a food truck downtown selling Colombian cuisine, and had some arepa for a snack. Delicious!
We had a little pit stop at the famous Powell's Books, where I spent some time trawling the self-help section. 😂 I don't know what it is, but I am always drawn towards self-help books. Even if I don't need or am not looking for any kind of help, I find it interesting that so many people have written books from so many different perspectives. Self-help is also am umbrella genre for other things I'm interested in, like focus, productivity, organisation and positive thinking.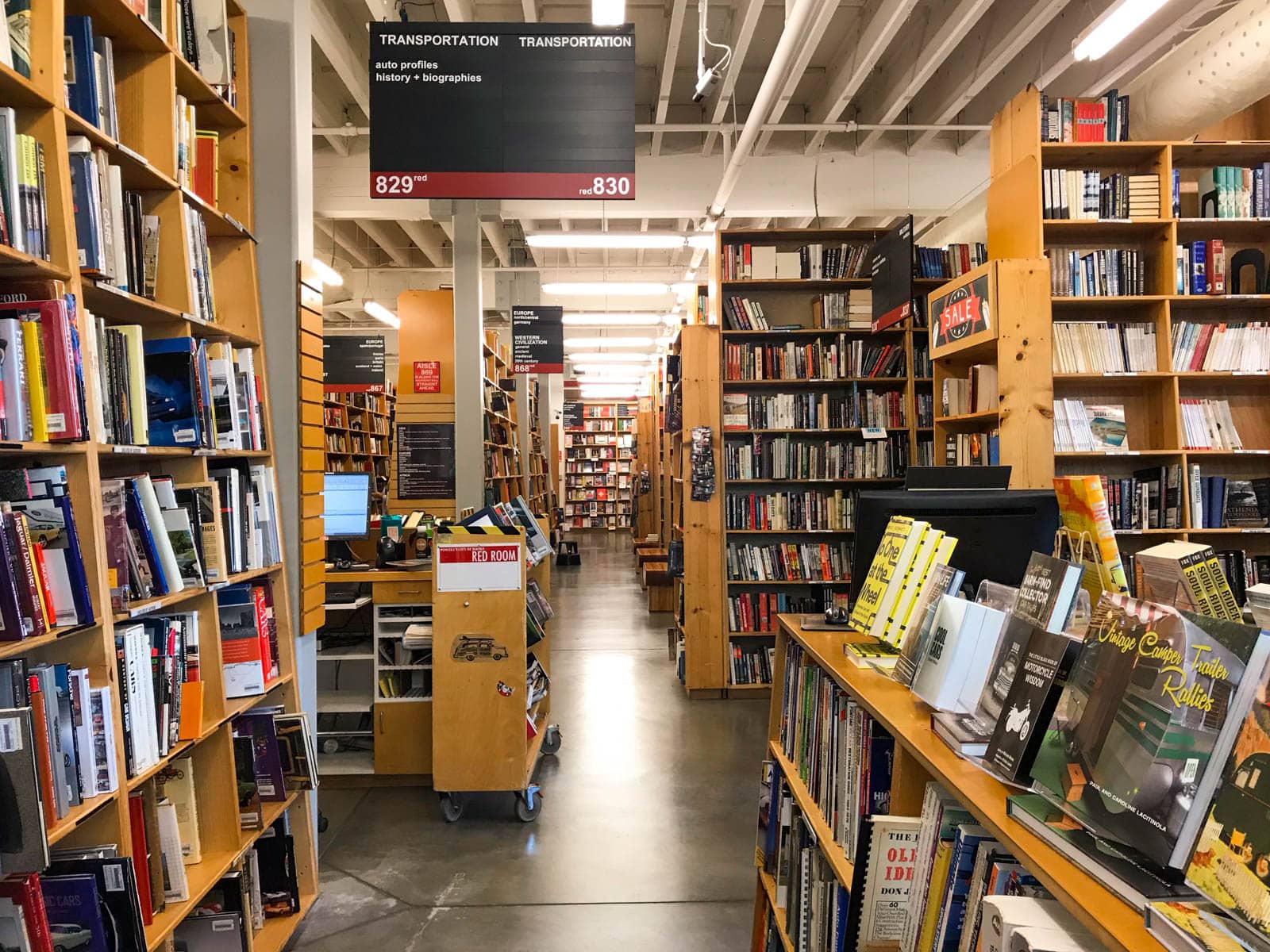 We passed Voodoo Doughnut, another famous doughnuteria (is that a word? It is now!), specialising in fun-looking, colourful doughnuts that will only sat you back few dollars each. We didn't grab a doughnut there, since we'd actually just stopped at NOLA Doughnuts, which has cronuts and beignets as part of its menu. 🤤🍩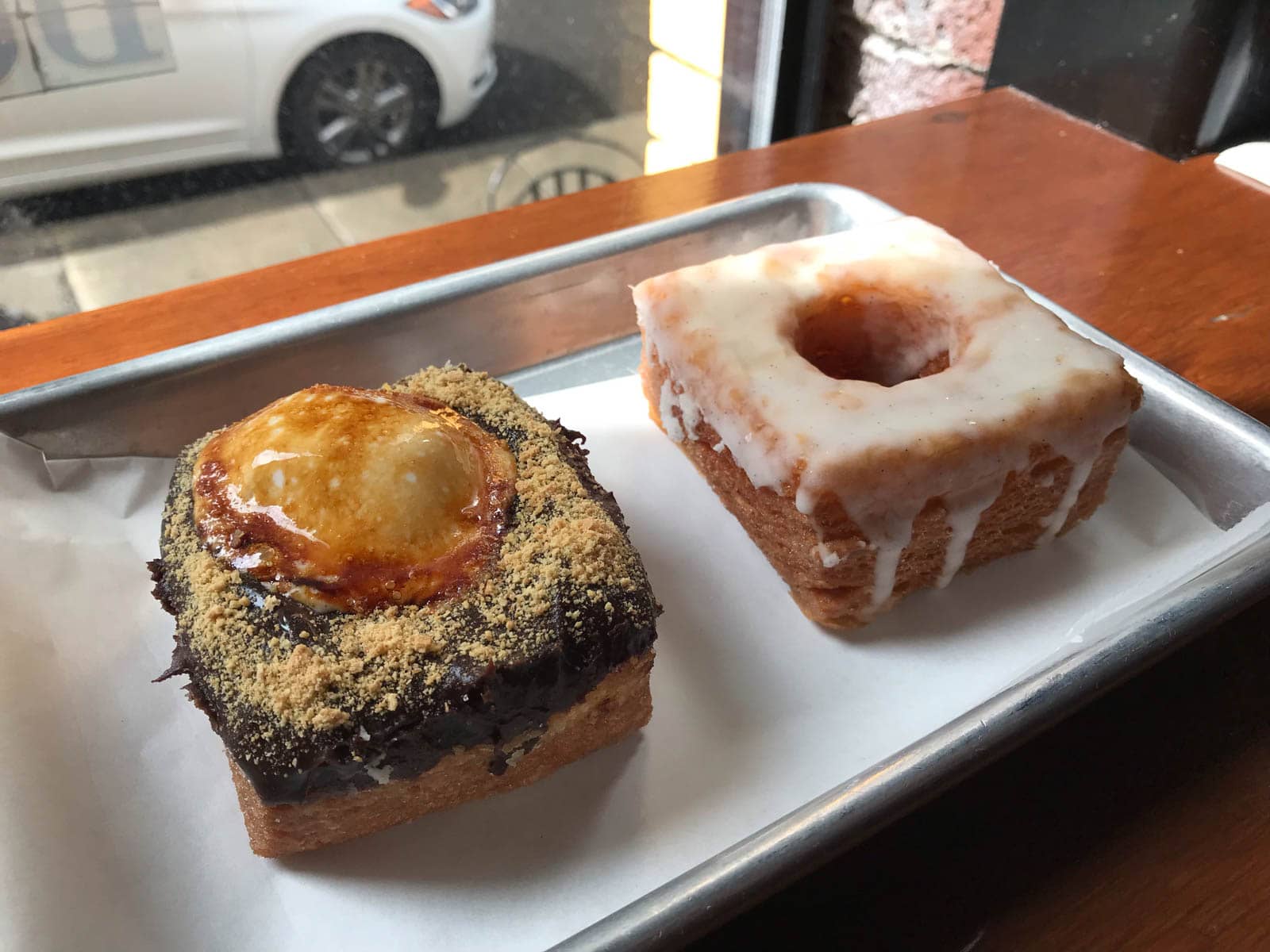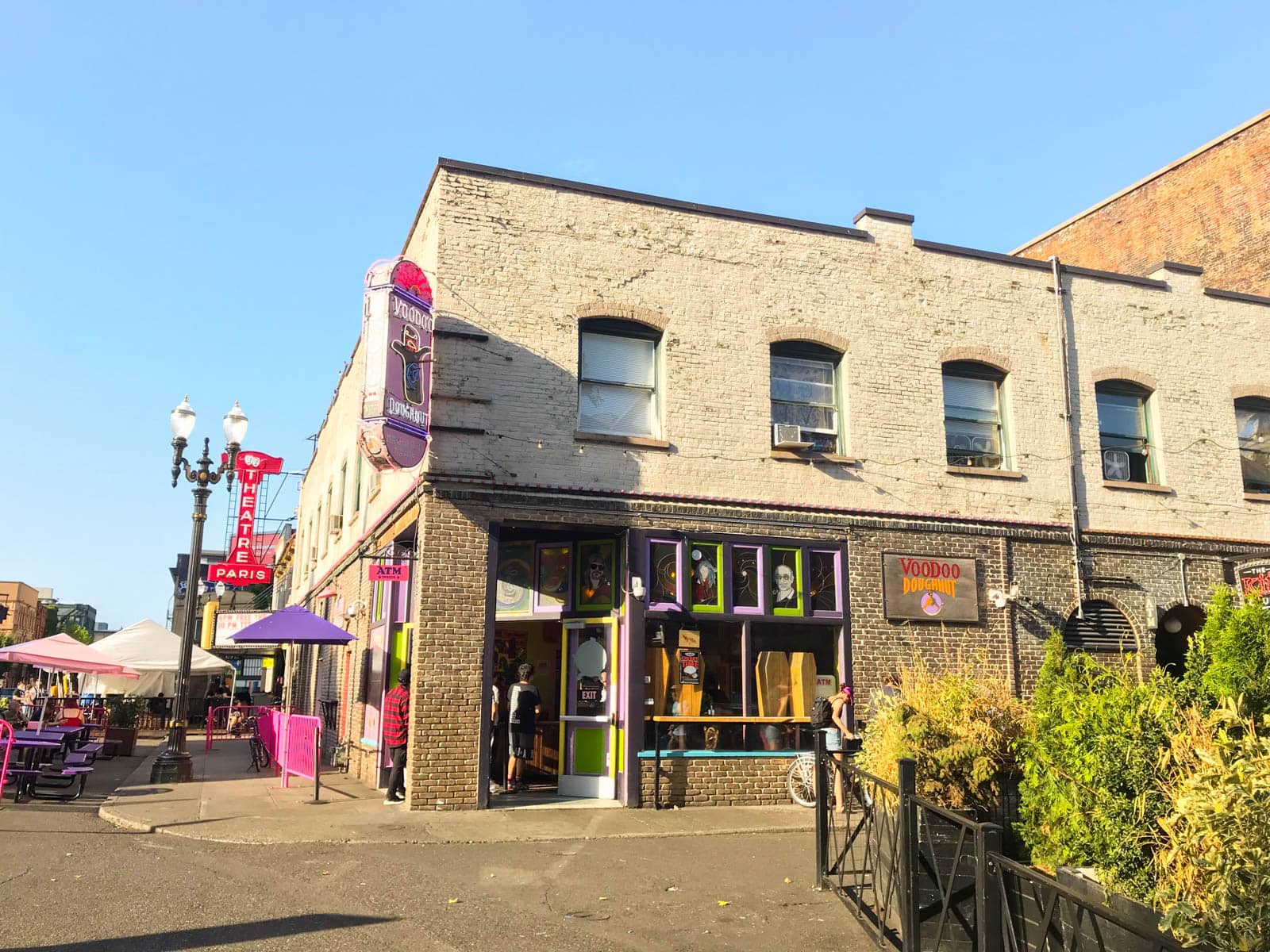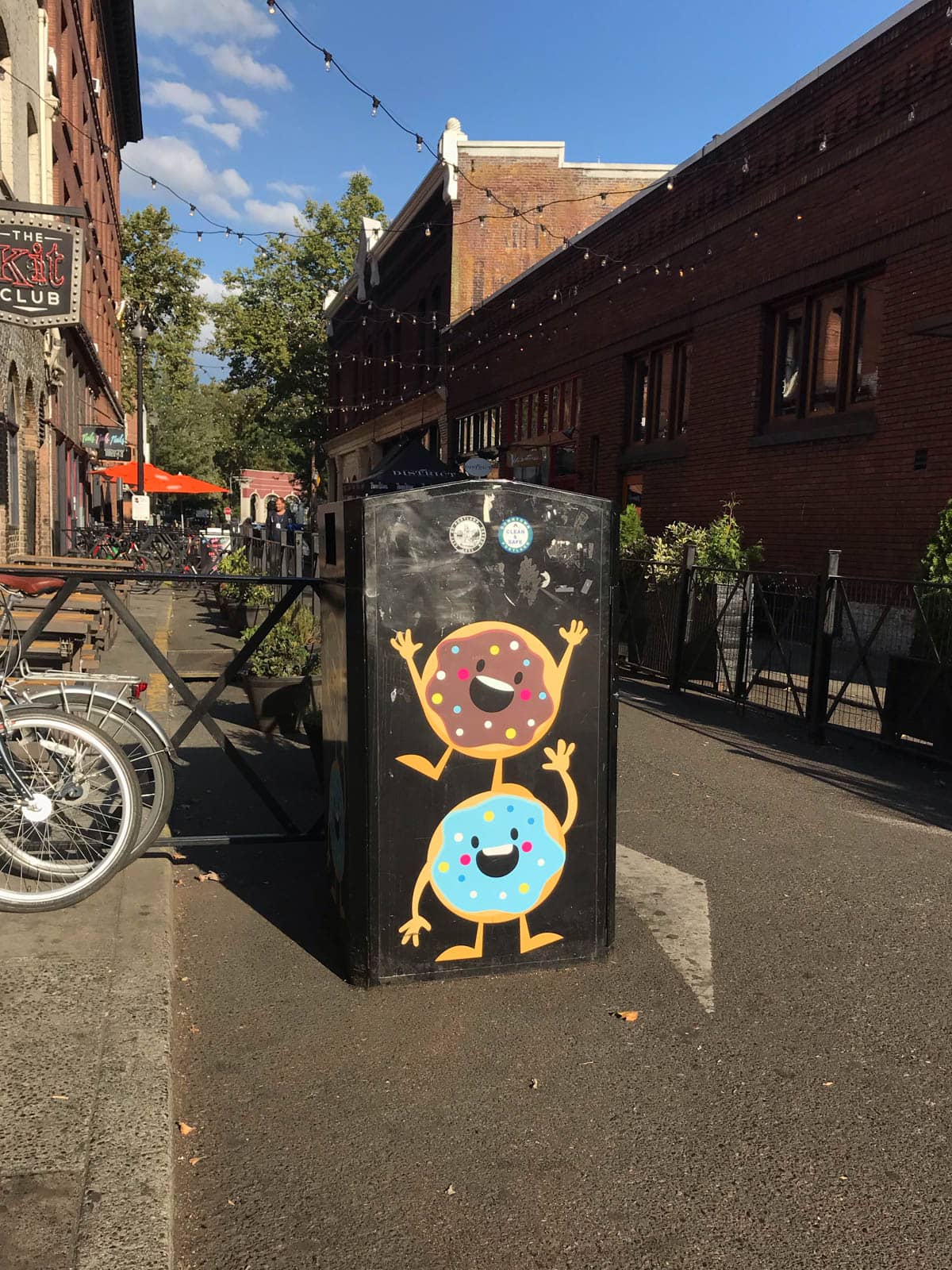 We ate an early dinner at a healthy cafe near our Airbnb. The food was a little disappointing even though we occasionally returned for coffee and tea throughout our trip.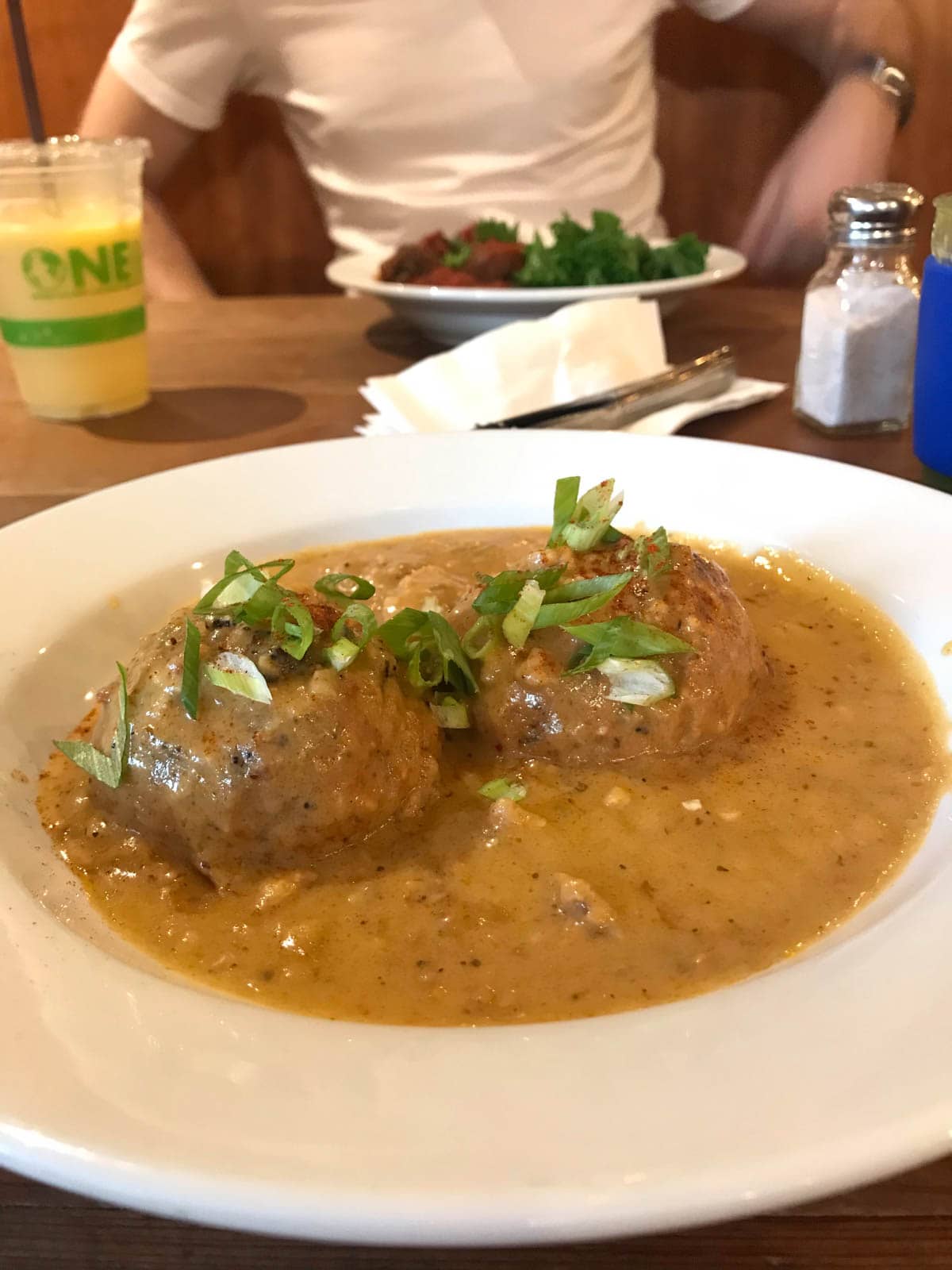 Day 3
We decided to get some food and then go for a walk and work from a cafe. We grabbed Fried Egg I'm in Love again – yep, definitely in love 🥰 – and walked down the main road headed towards downtown. It didn't take long to scout a cafe that looked inviting. Someone on the XOXO Slack group recommended Oui Presse as a comfortable place to work. Oh my. I will never forget this place – they did a real, authentic, DIY café au lait (French pressed coffee with steamed milk) and I was able to get it dairy-free. Ughhhh I'd go back just for that (and Fried Egg I'm in Love 😂). It tasted perfect, just like I'd had in Berlin last year.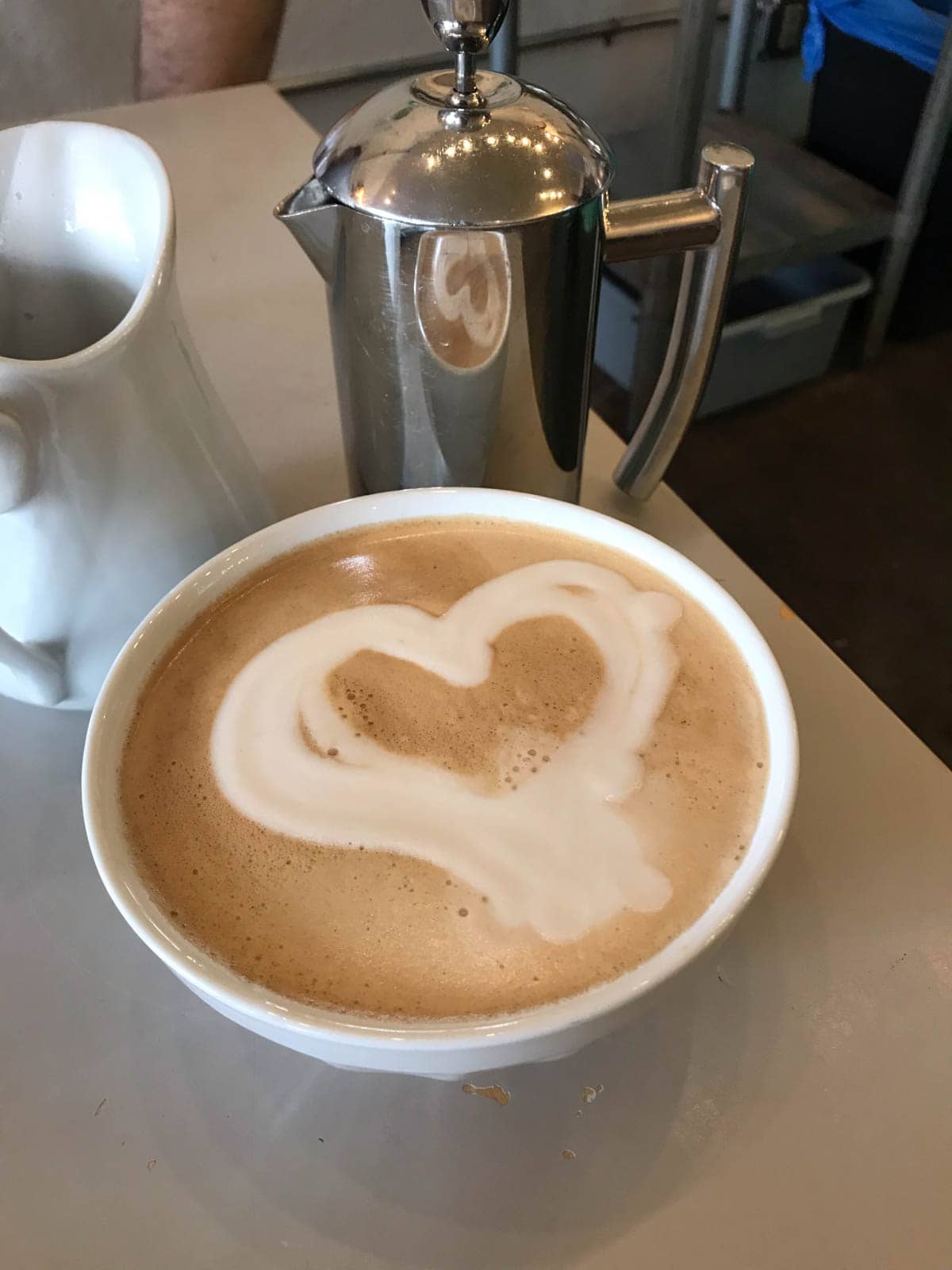 We had a comfortable and productive time at Oui Presse and I do think it's a lovely cafe for working in and having a beverage or two. 😊 We were there for a couple of hours before moving on. We got the bus for a few minutes, and grabbed lunch at Hawthorne Asylum – a food truck location. I was craving something healthy so I got a poke bowl.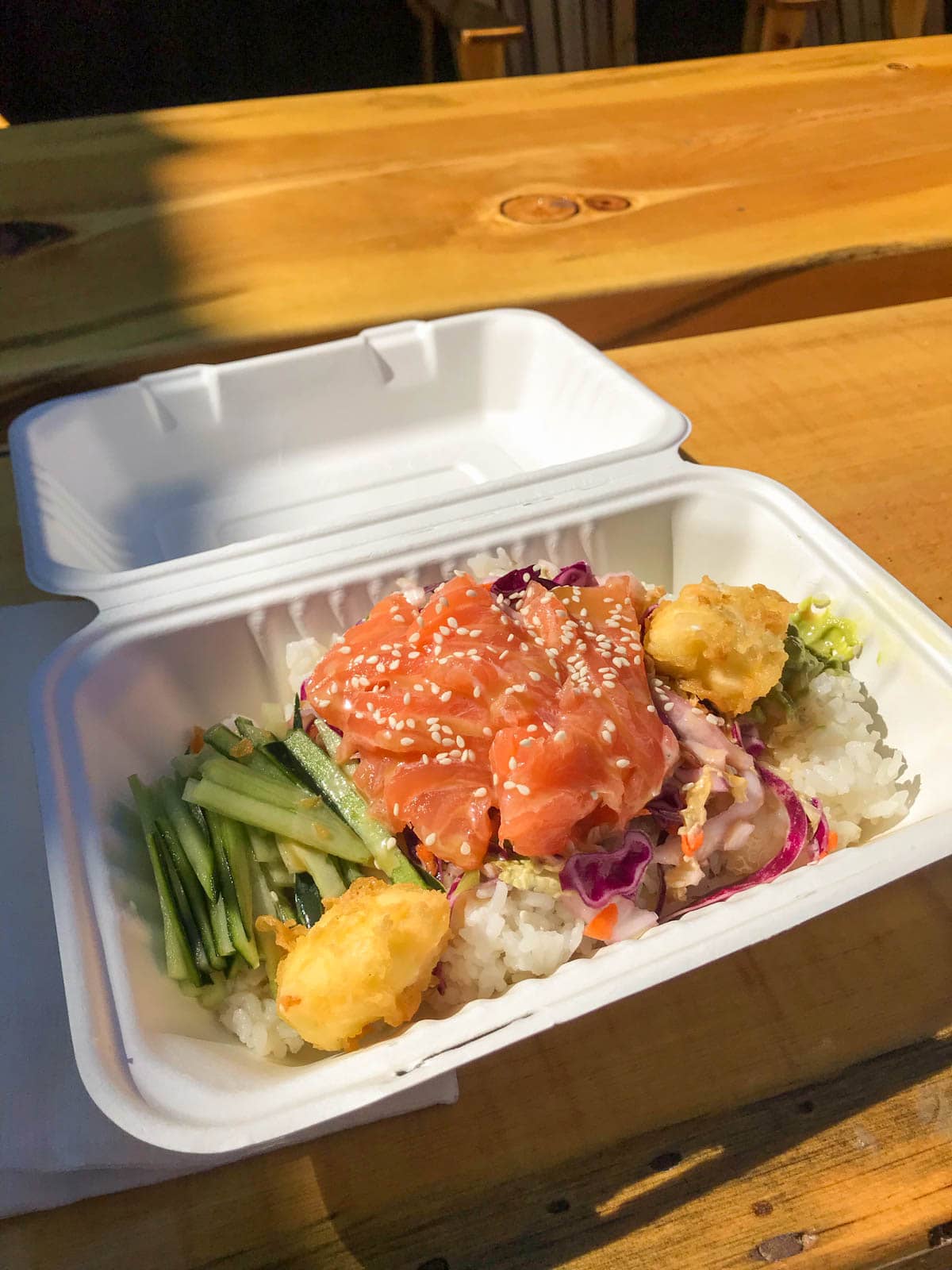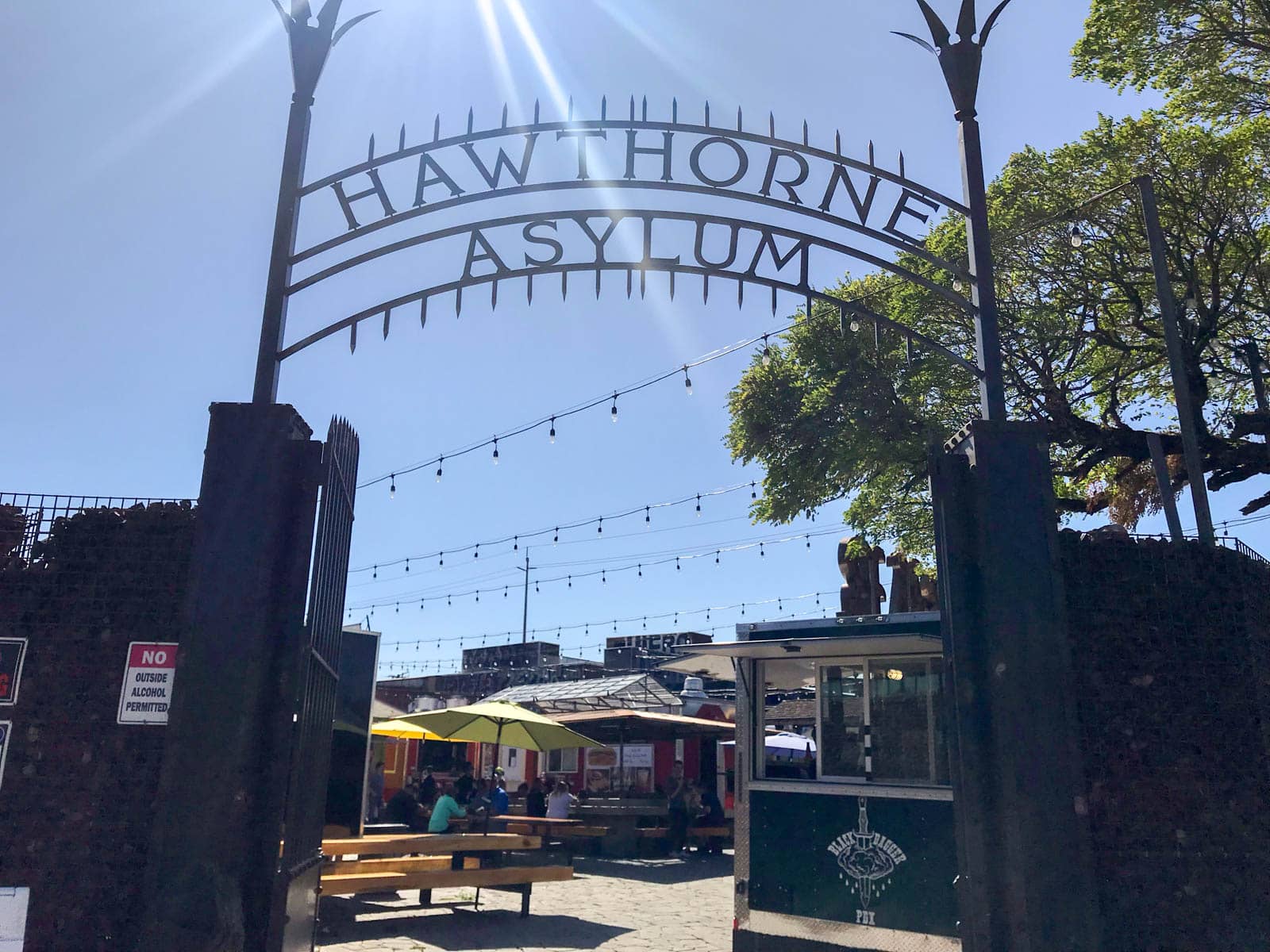 Afterwards we caught the bus all the way past downtown and visited the International Rose Test Garden and the Japanese Garden. I'd seen both in 2018, but again it was Nick's first time seeing them both. ☺️ I dare say my photos from 2018 turned out better than 2019 – I think I got a bit of the sunset, whereas we got a bit of an overcast day.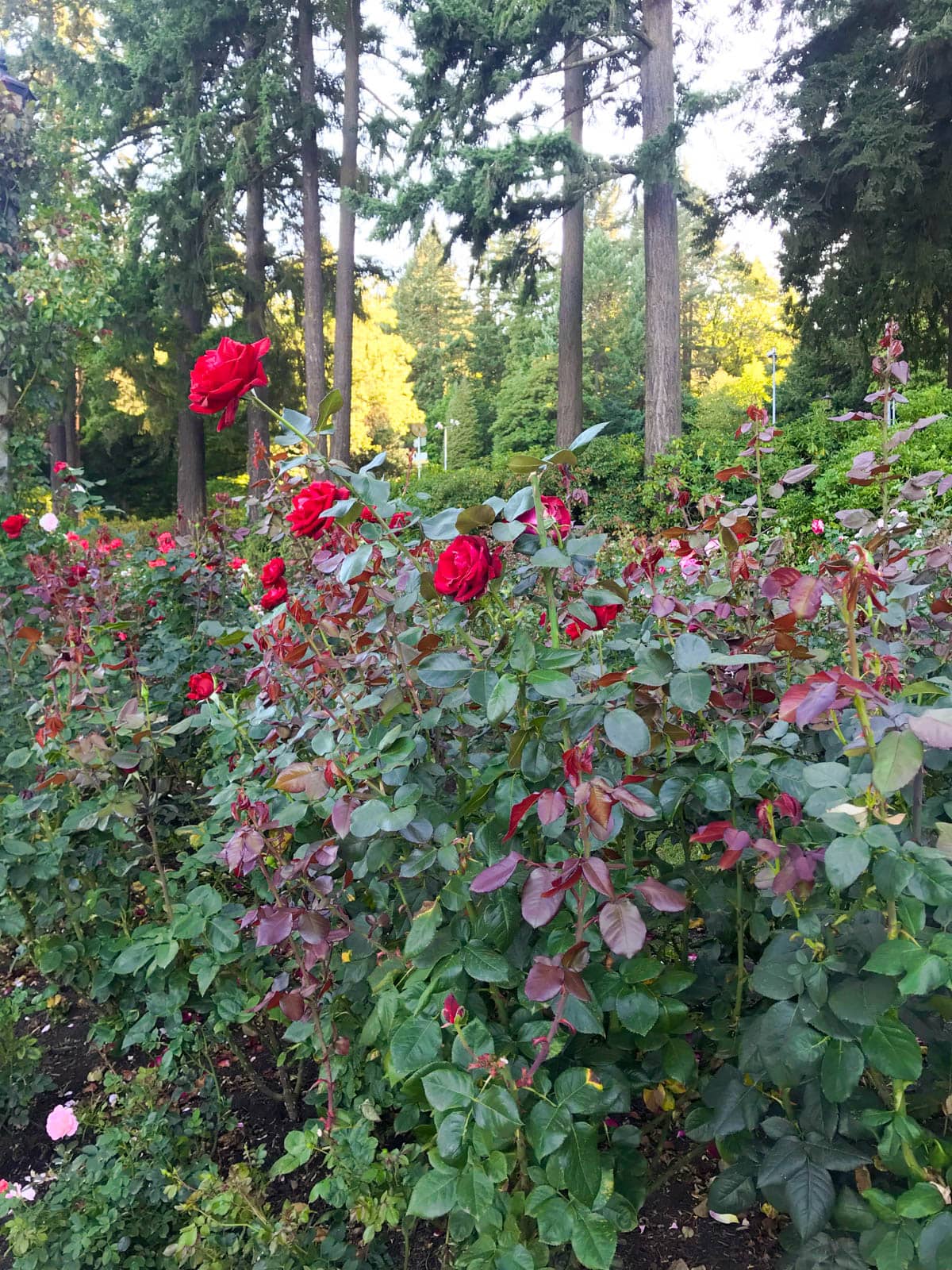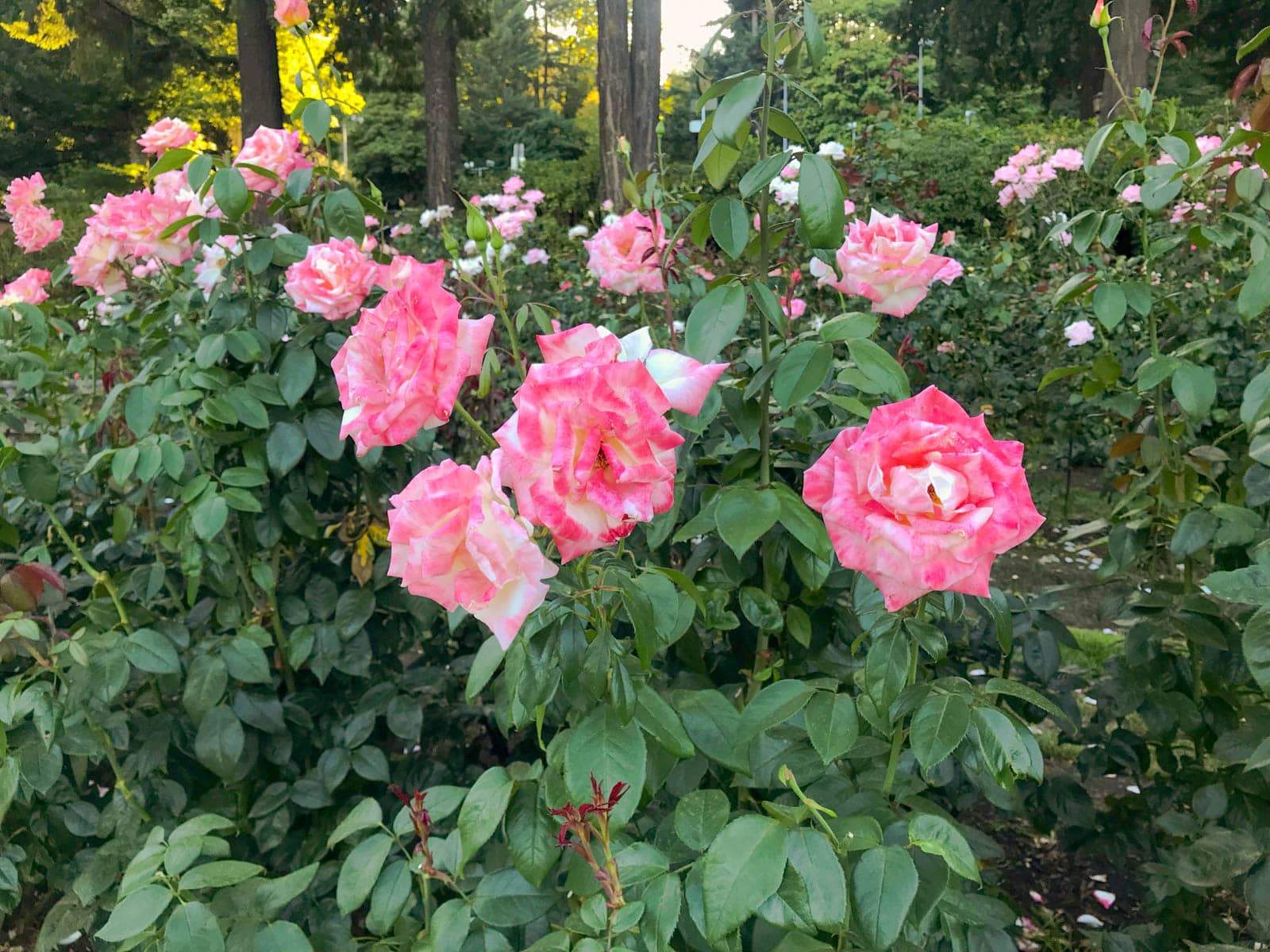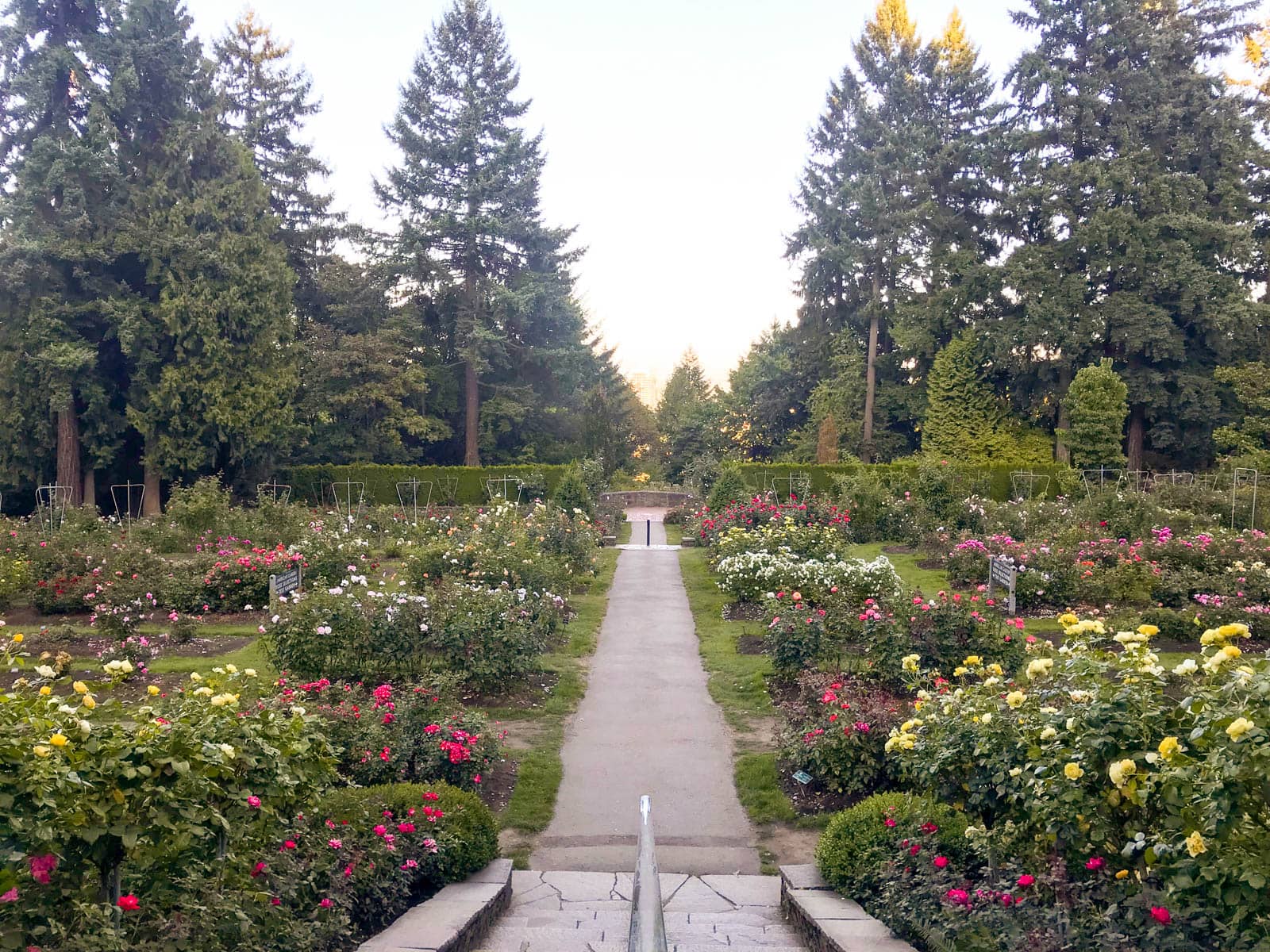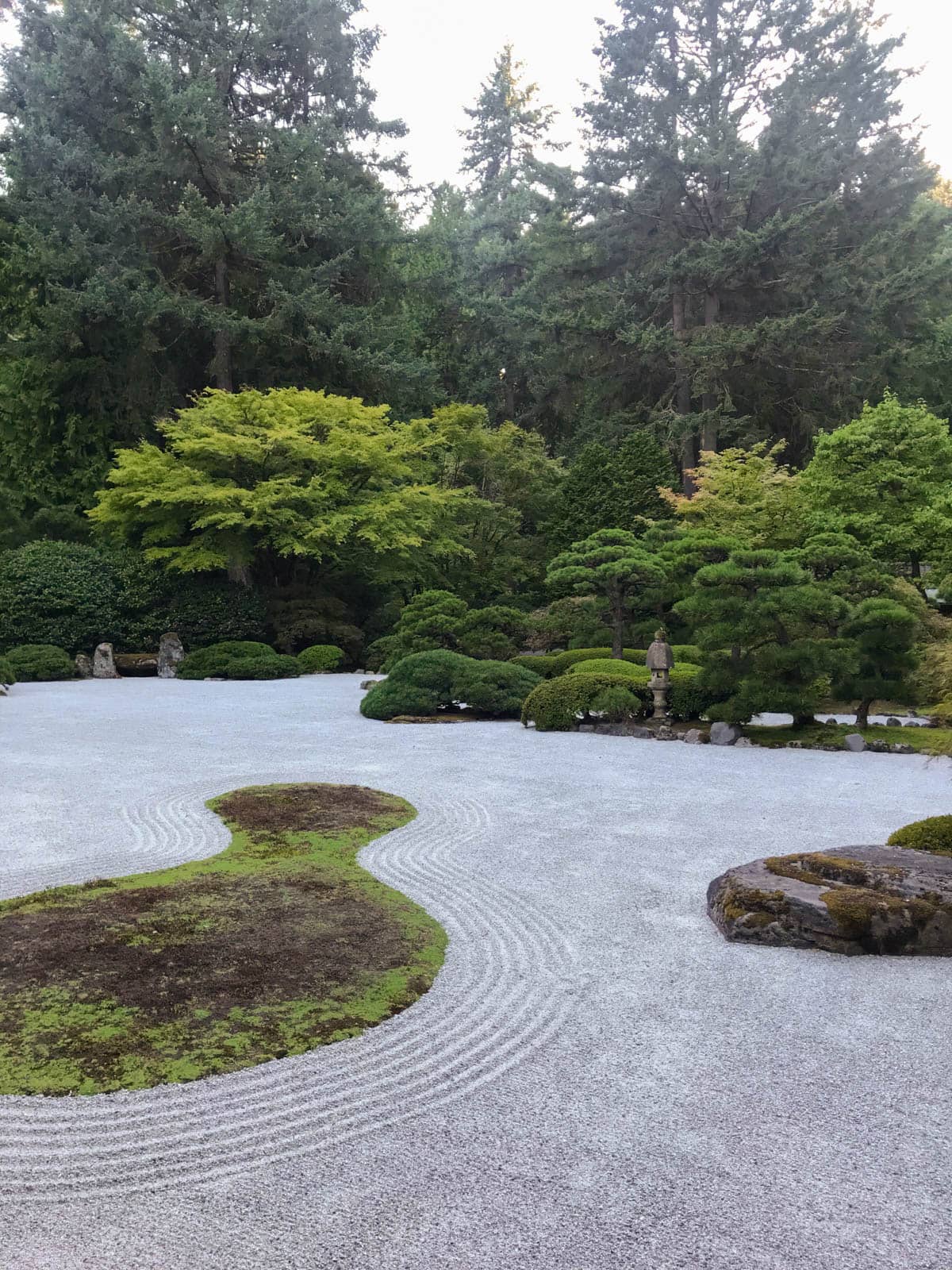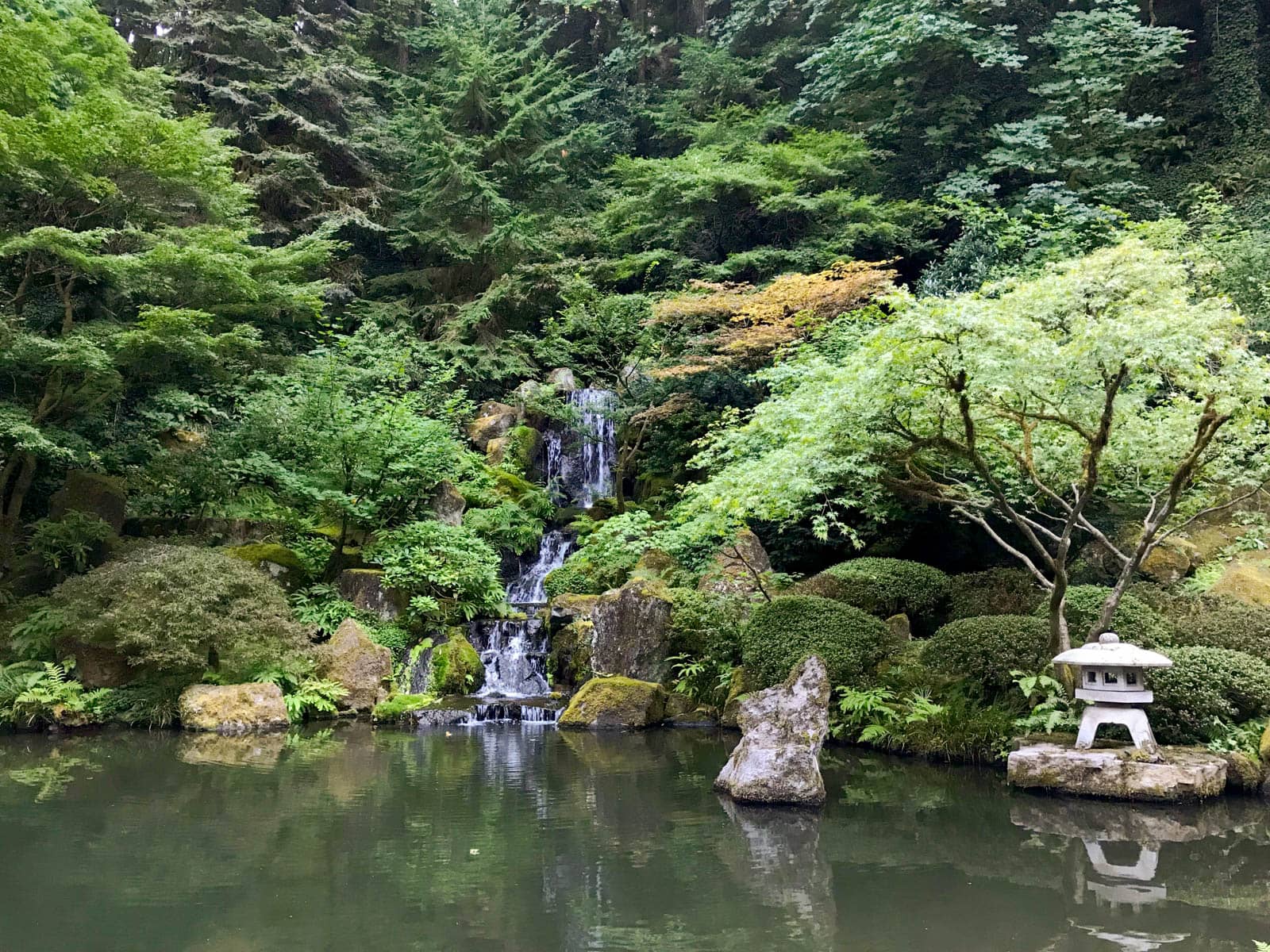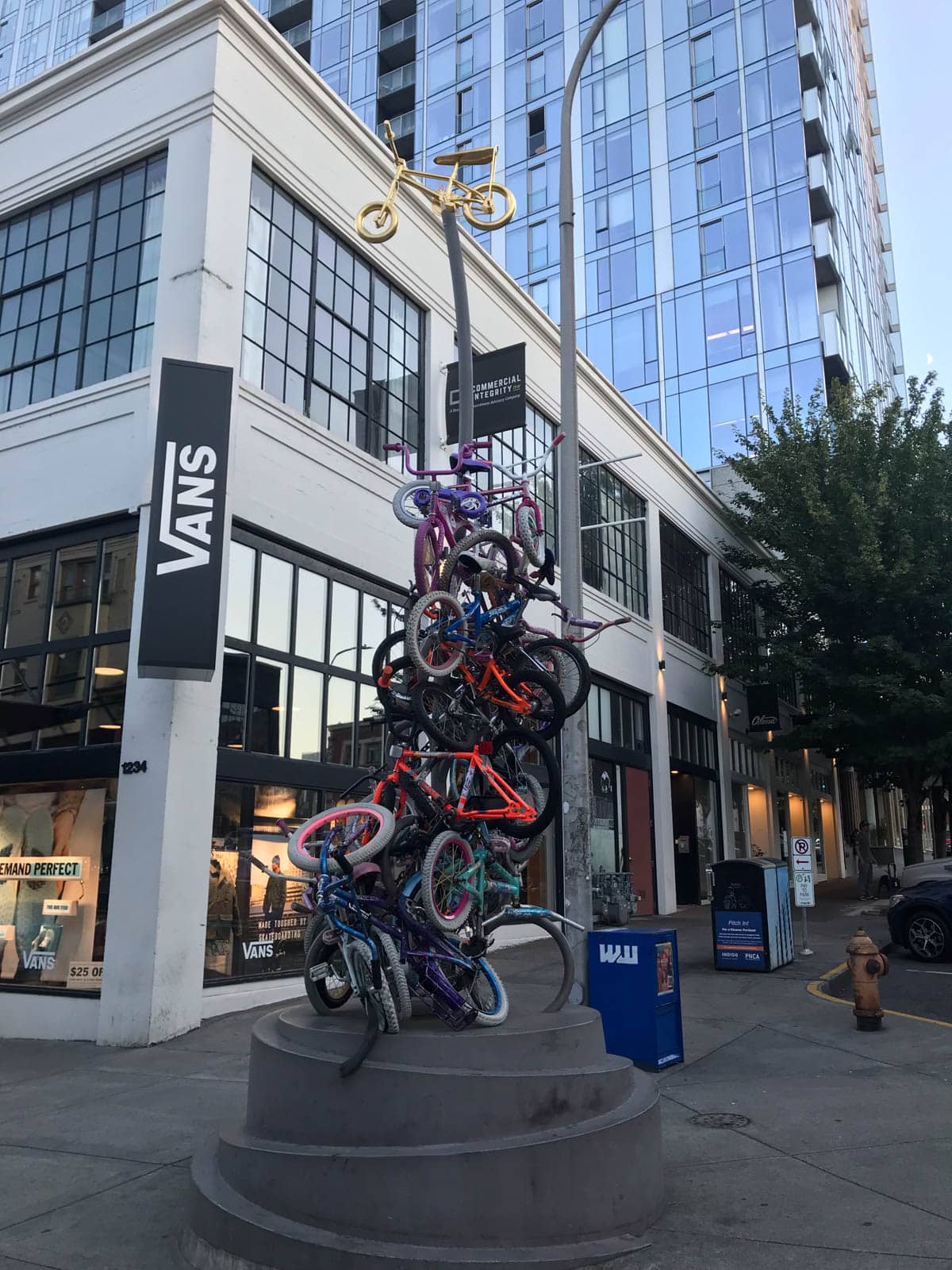 We went to a nice sushi spot for dinner called Bamboo Sushi. It wasn't anything mind-blowing, but as far as obtaining restaurant-quality sushi goes, it was good. I remember making sushi when I was younger – when I first started learning the Japanese language and about Japanese culture and food. You could easily get ingredients from your local asian grocer, but I don't think anything could have prepared me for the restaurant-quality sushi I've experienced since. 🍣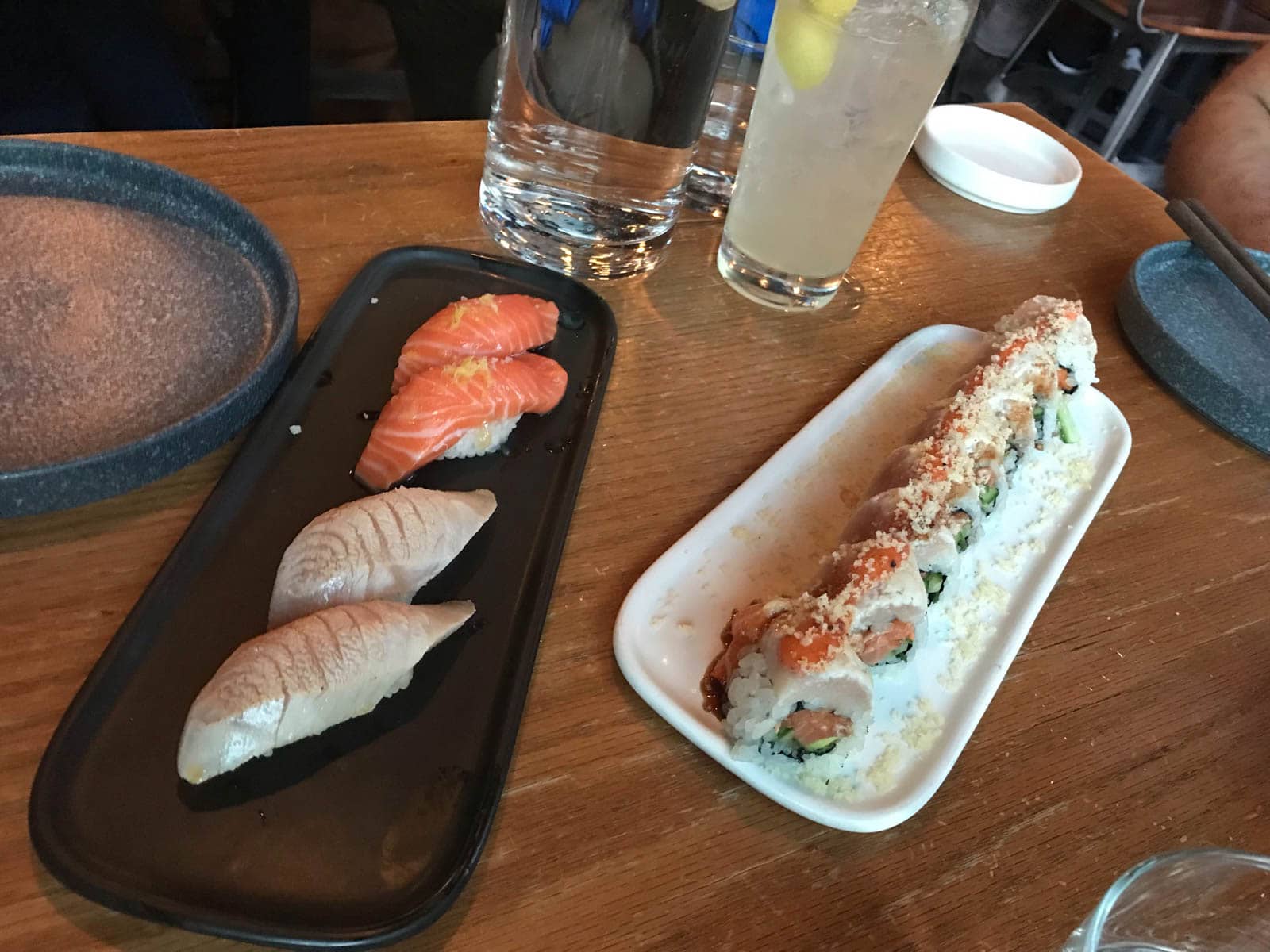 Today was the day we dropped by Voodoo Doughnut and actually had a doughnut! Nick got The Homer, which was made to look exactly like the doughnuts you see in The Simpsons television show. The frosting was strawberry flavoured and decorated with coloured sprinkles. I got one called the Old Dirty Bastard, primarily because it was vegan but also because I tend to go for cookies or caramel when it comes to desserts and treats – I'm not so much a fan of anything else. My doughnut was made with chocolate frosting, Oreo cookies, and peanut butter. Nick is allergic to peanuts so I had to just, you know, not go near him and make sure he didn't want to try my doughnut. 😆 There were so many other wild and interesting flavours there, but I felt like cookies at the time!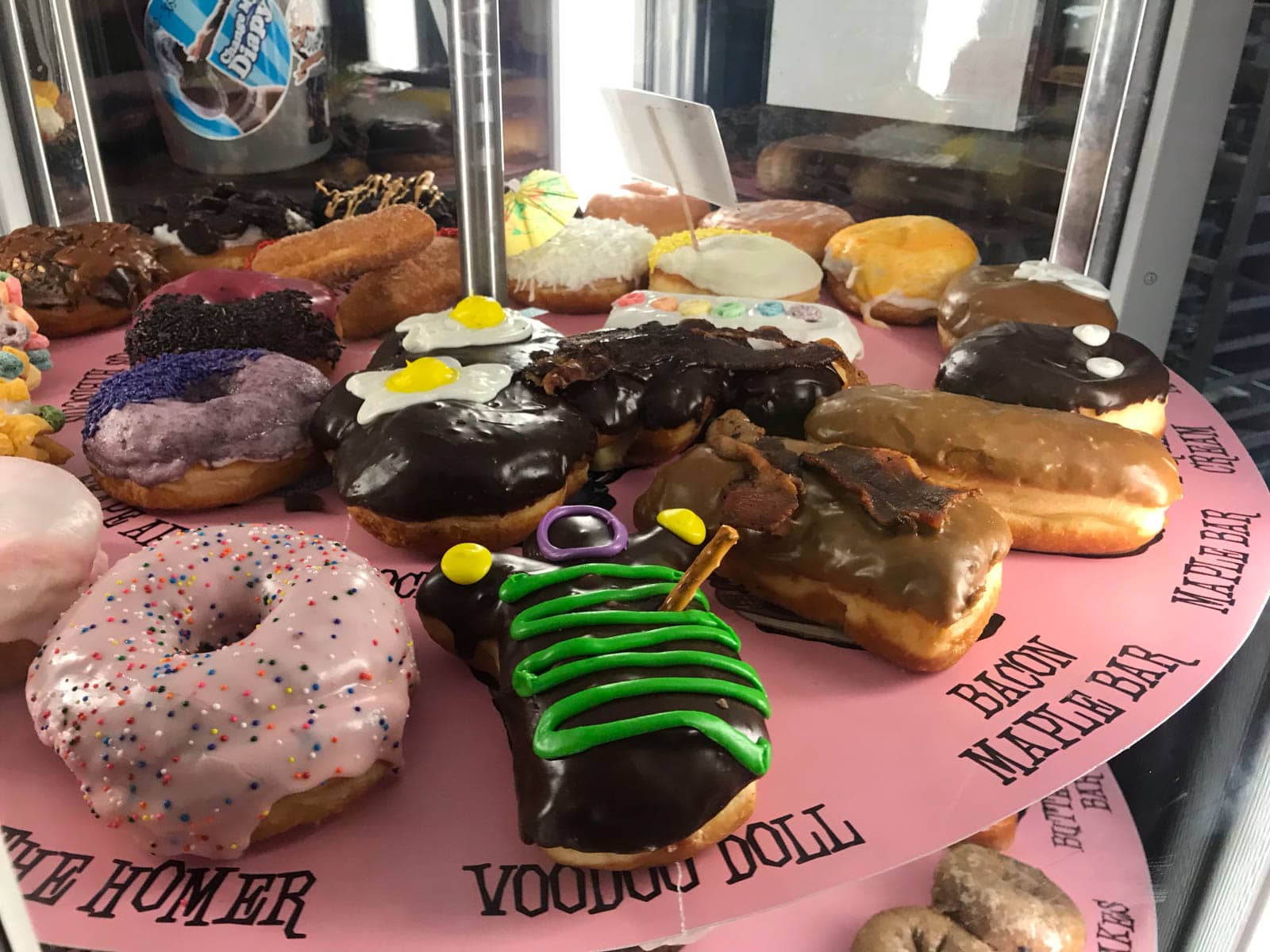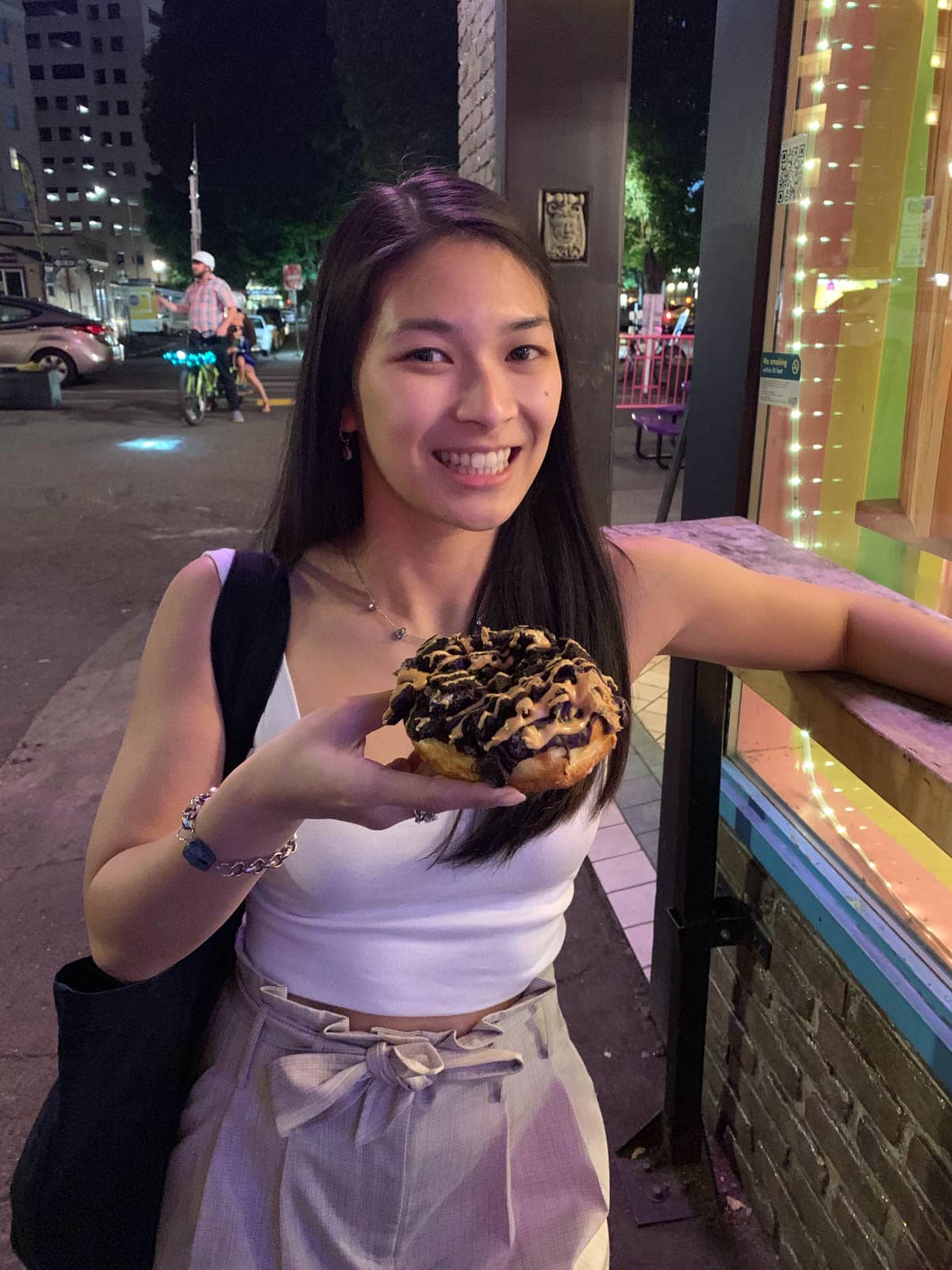 Days 4–7
You can read my XOXO 2019 post for more details about what I got up to on these days. I didn't put a photo of my breakfast from La Luna Cafe on the Thursday (day 4), so here it is!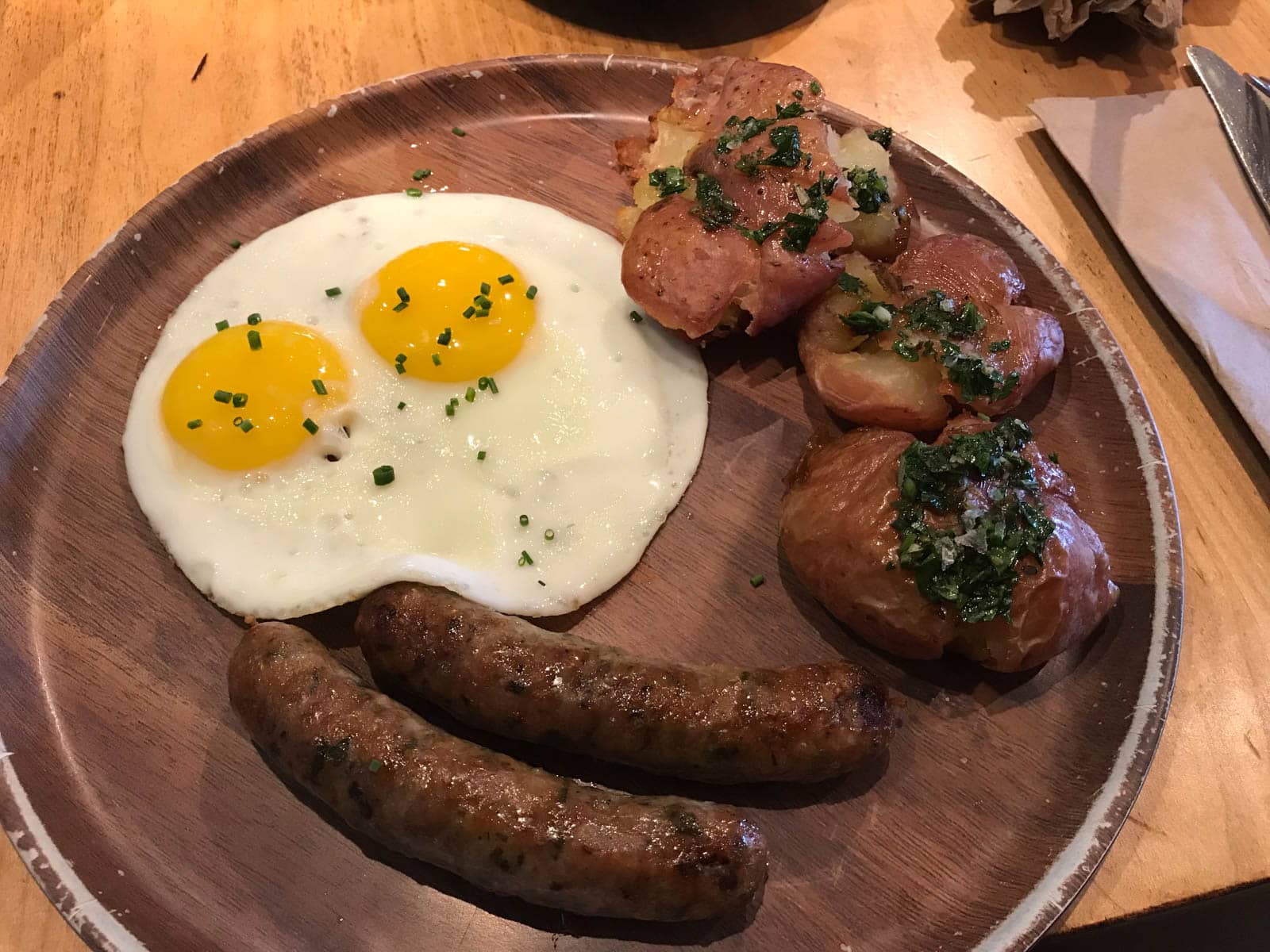 Something I didn't write about last year either, was that I actually struggled to wake up early and get enough sleep during the days of XOXO. 😢 I missed most of the morning sessions of the conference, and even though I could probably make a couple of them, I didn't want to rush my travelling to the venue and stress myself out. But given the fact that the sessions didn't start until 10:45am, I was definitely incredibly drained. I really didn't have the same energy I had as when I attended in 2018 – but back then, I didn't attend social events all day on Social Day, and I had very early nights (sleeping 9:00pm, haha).
Instead I took my time and took it easy, having breakfast with Nick before going to the conference talks.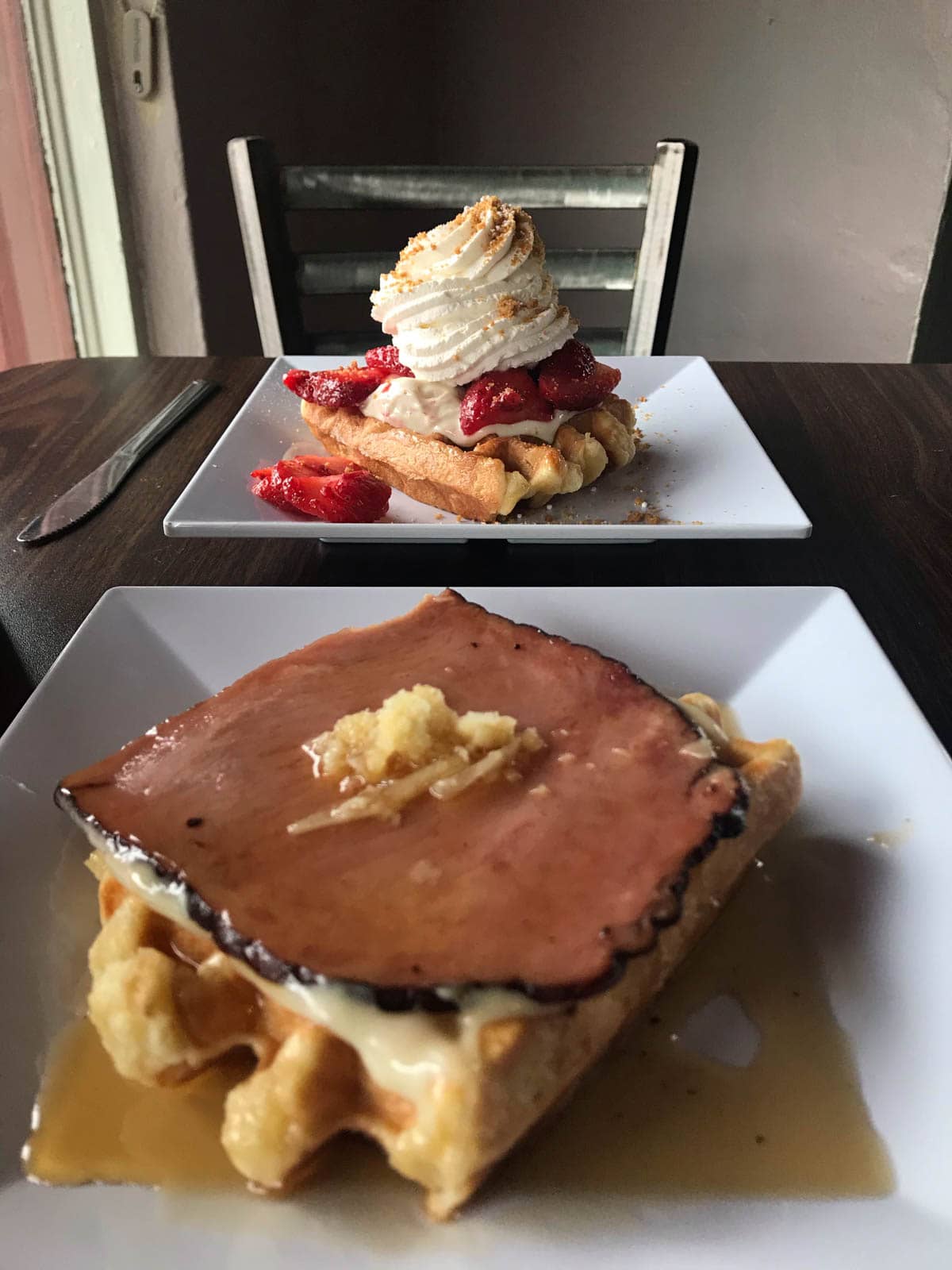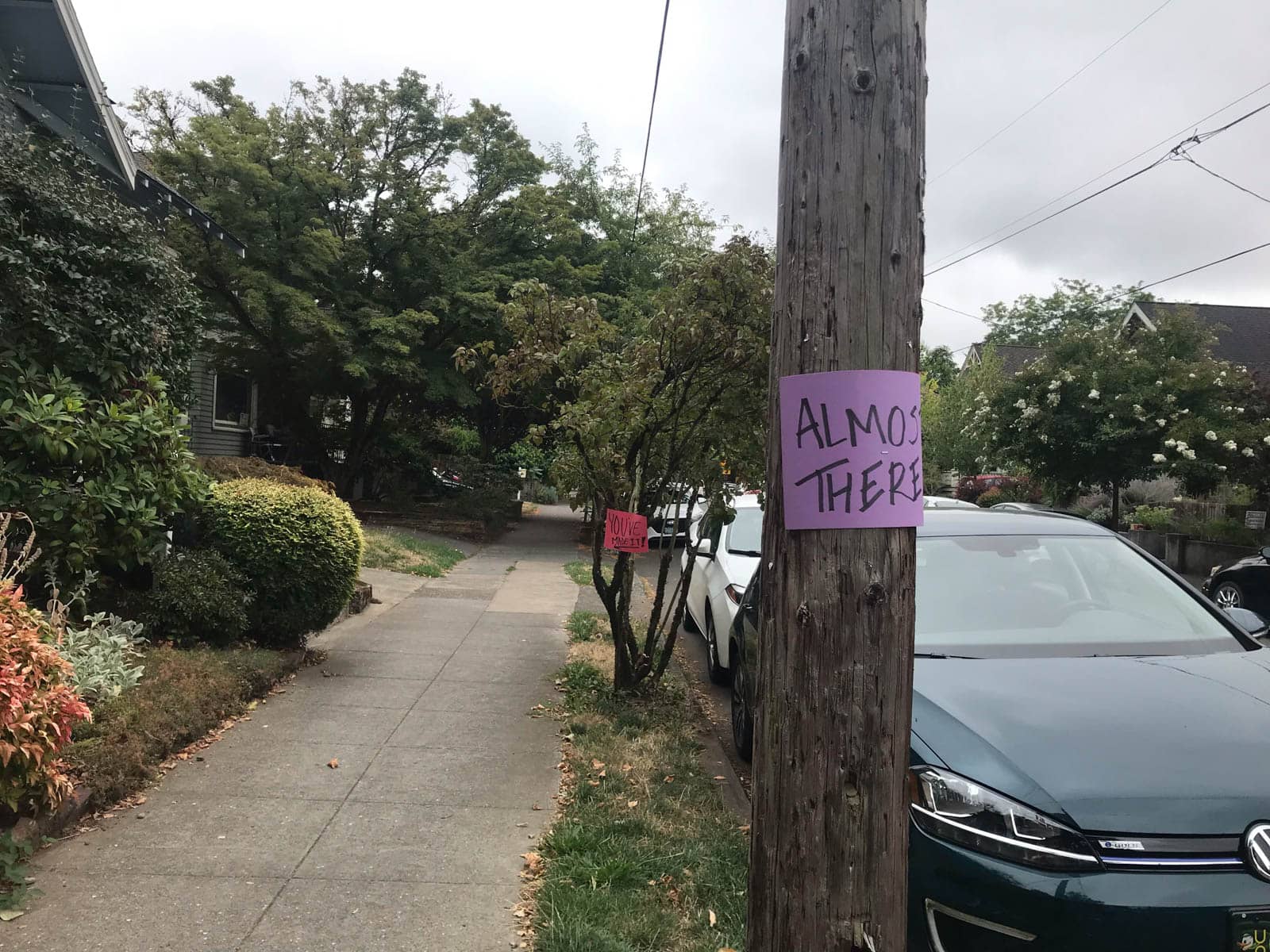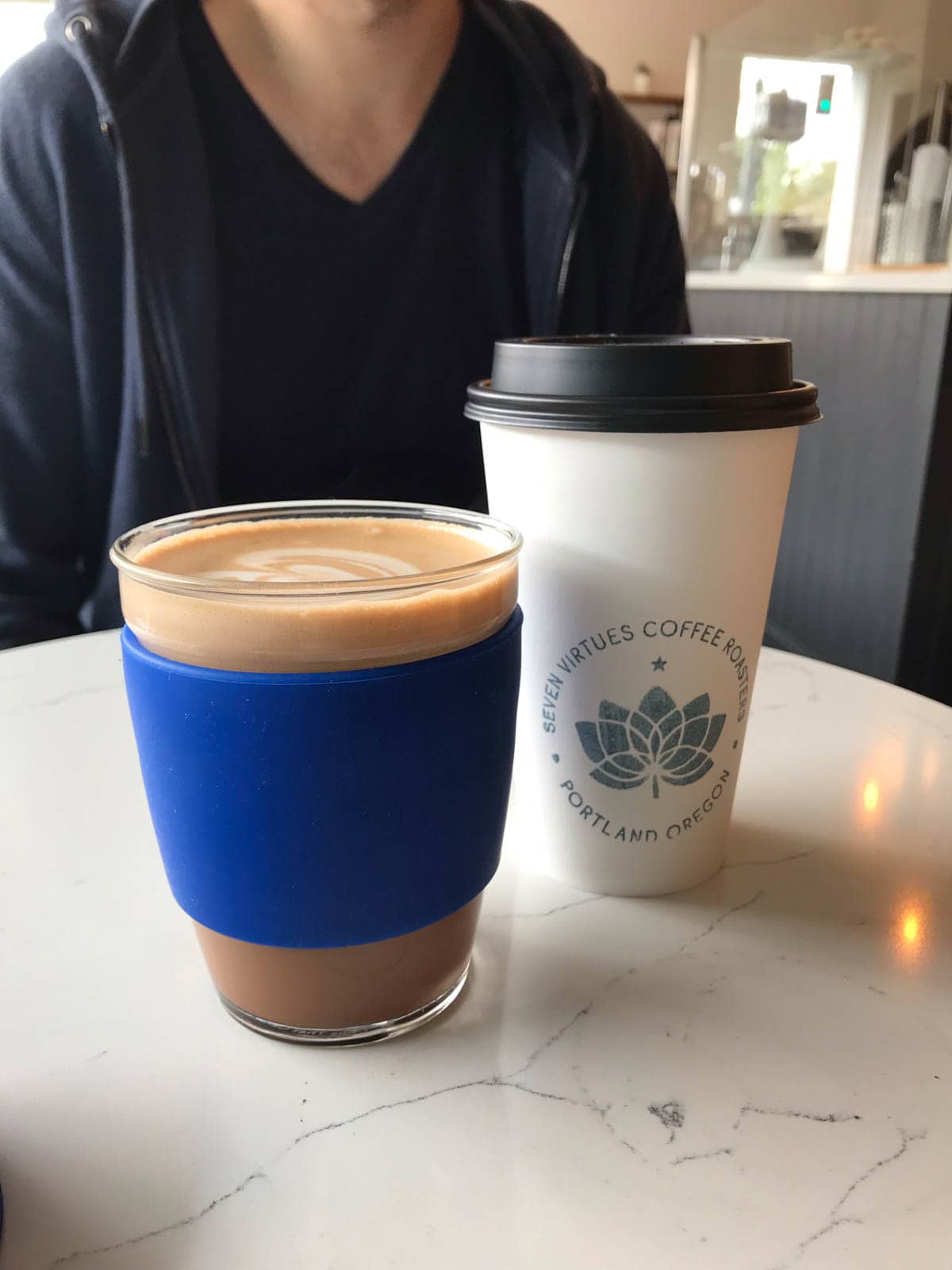 A moment that did put a smile on my face happened after I left the conference in the evening to work quietly in a cafe. I looked for a place to eat, and I didn't want to venture too far. I posted in the XOXO Slack group to see if anyone wanted to join me for ramen and quite a few people did! 🍜💕
Day 8
Our last full day in Portland was a Monday. Since I'd spent Thursday through Sunday at XOXO, Nick had spent some time exploring downtown himself. On our last day, we grabbed breakfast at Cricket Cafe, a spot that Andy McMillan (one of the XOXO organisers) recommended. It gave me the impression of being really homely, and I remember loving the chai latte I ordered there.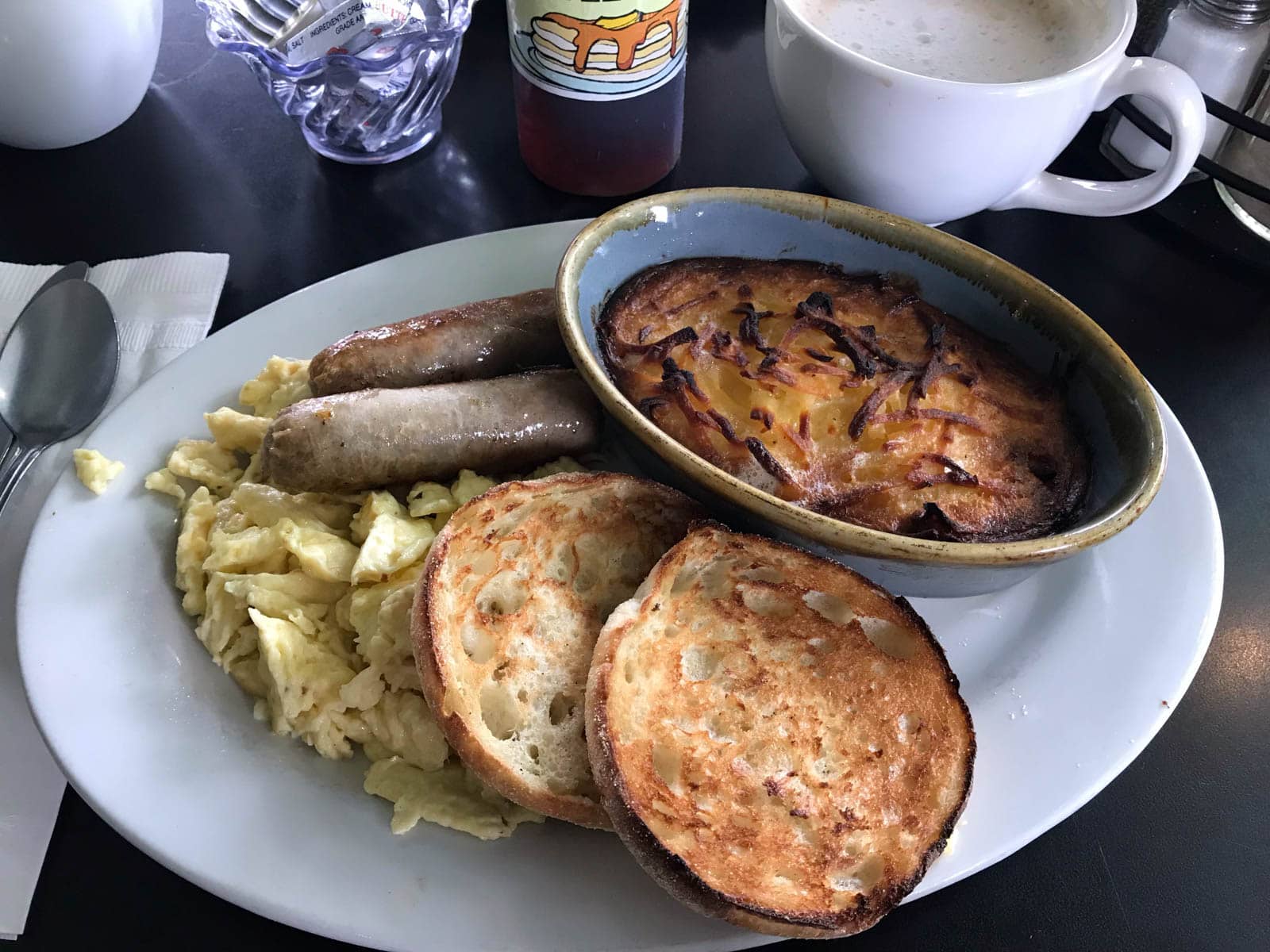 We explored around the Pearl District, and also got NOLA doughnuts again. 🍩 We walked around exploring, and rode the aerial tram up to the hospital and back down.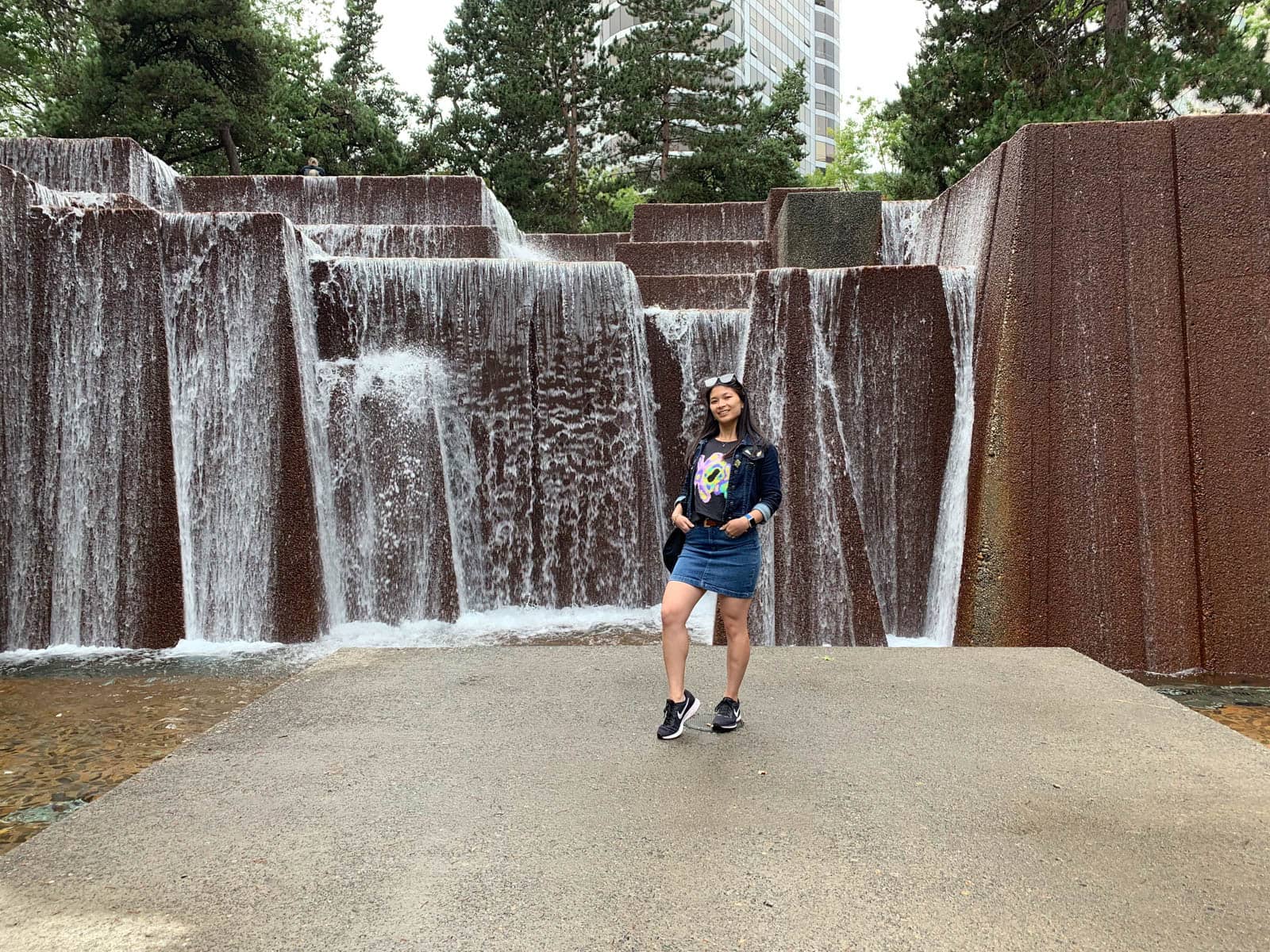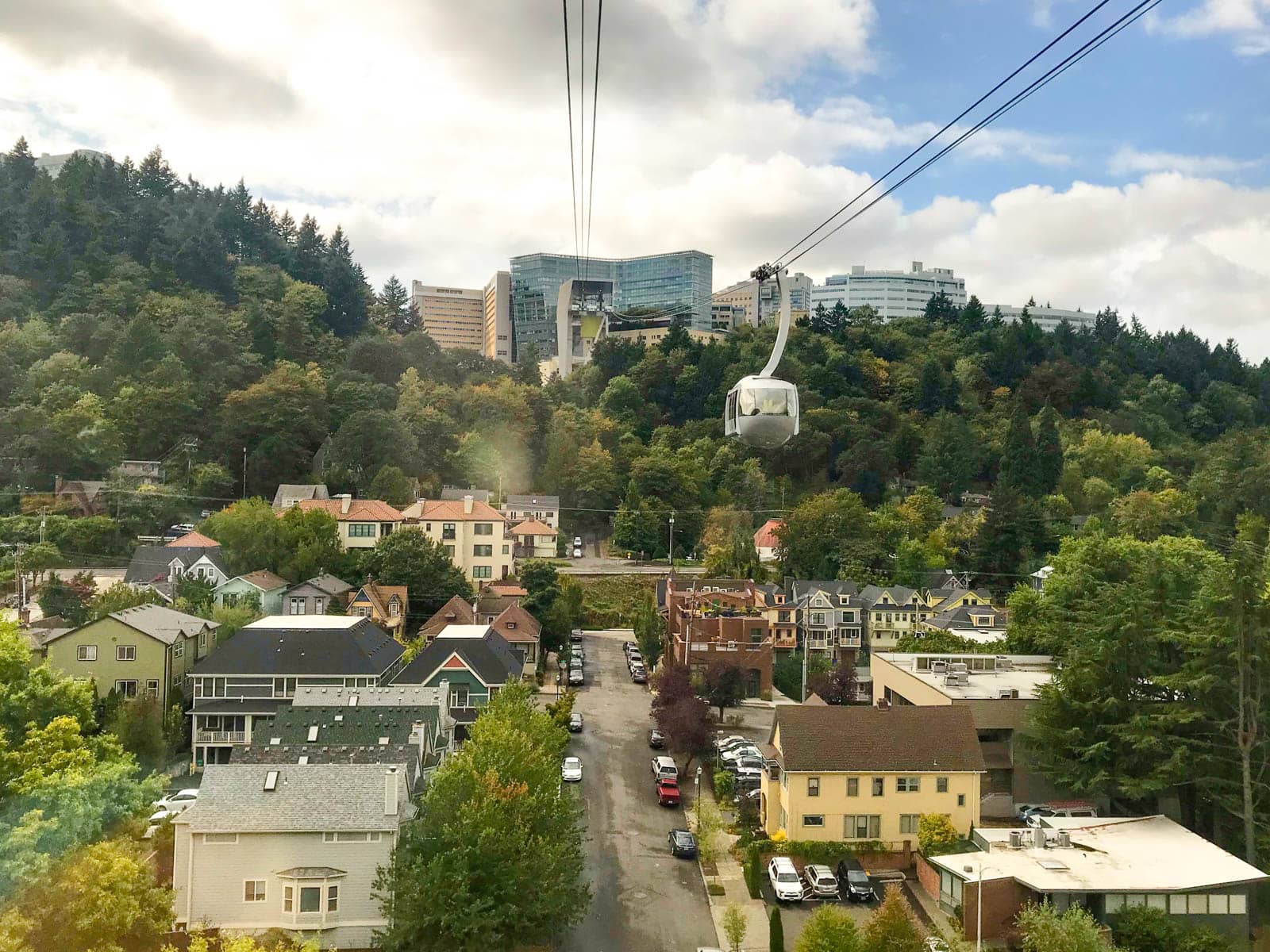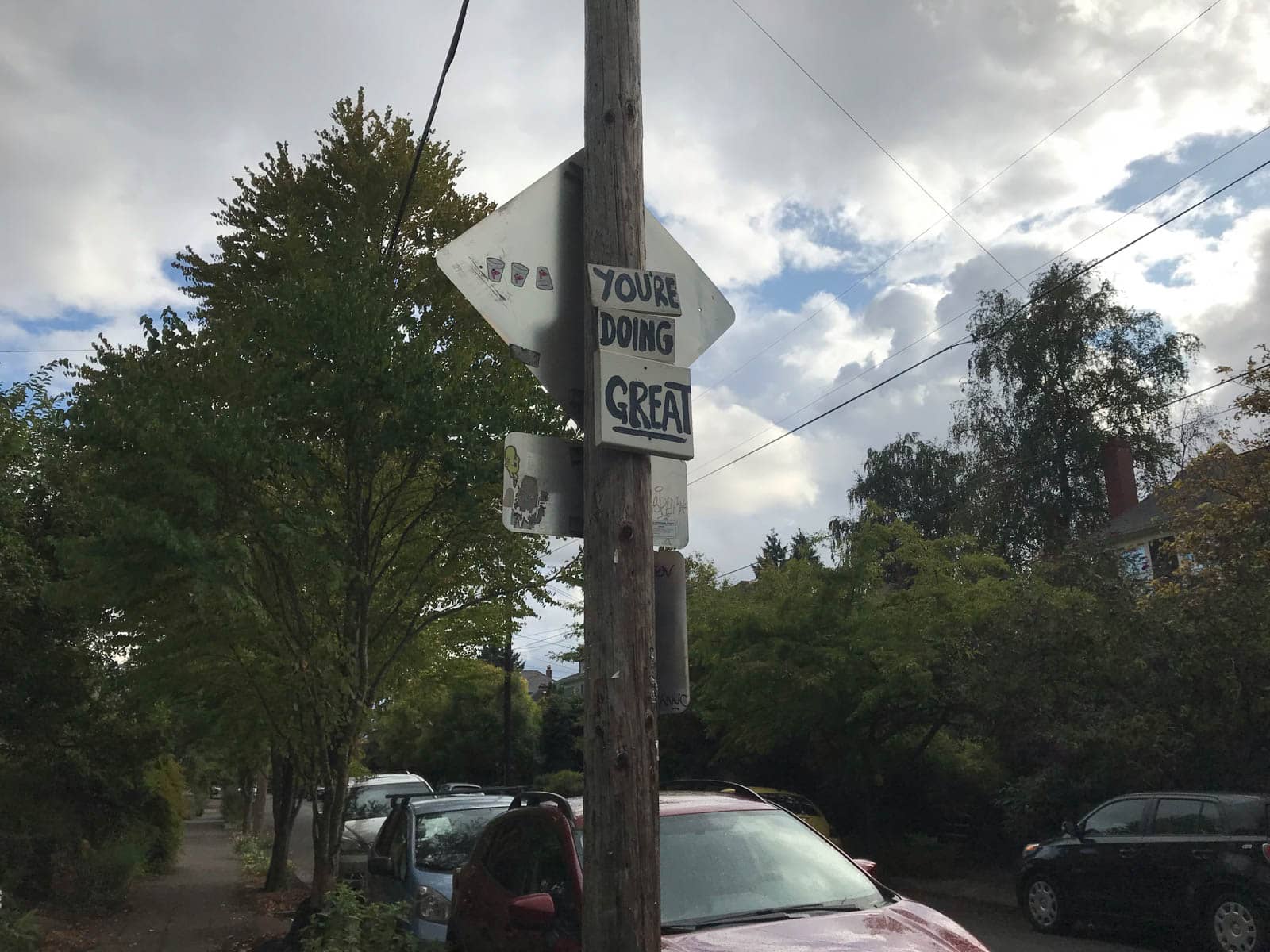 That evening we had Korean food from a family-owned restaurant in Hawthorne called Rice Cafe. Definitely beats the lack of Korean food options at home. 😀 If I bothered to learn how to cook more, I really would enjoy making something like my own bibimbap. Restaurant food sometimes has a surprising amount of salt but I think this dish was perfect.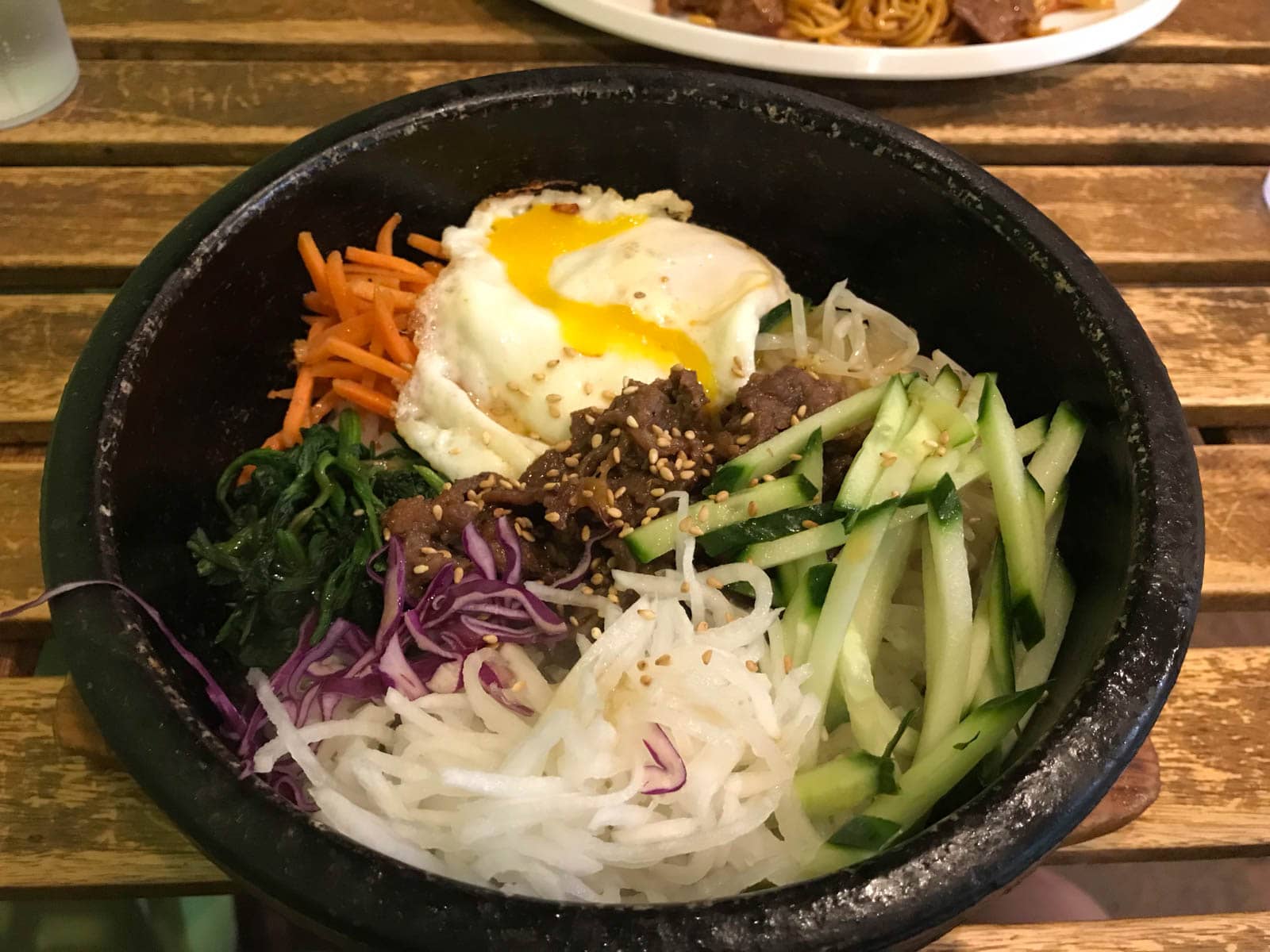 Goodbye Portland 👋
On our last day, we got breakfast at… Fried Egg I'm in Love 😂🍳 I guess we were lucky enough that our flight was not that early in the morning, so they were already open by the time we had to leave.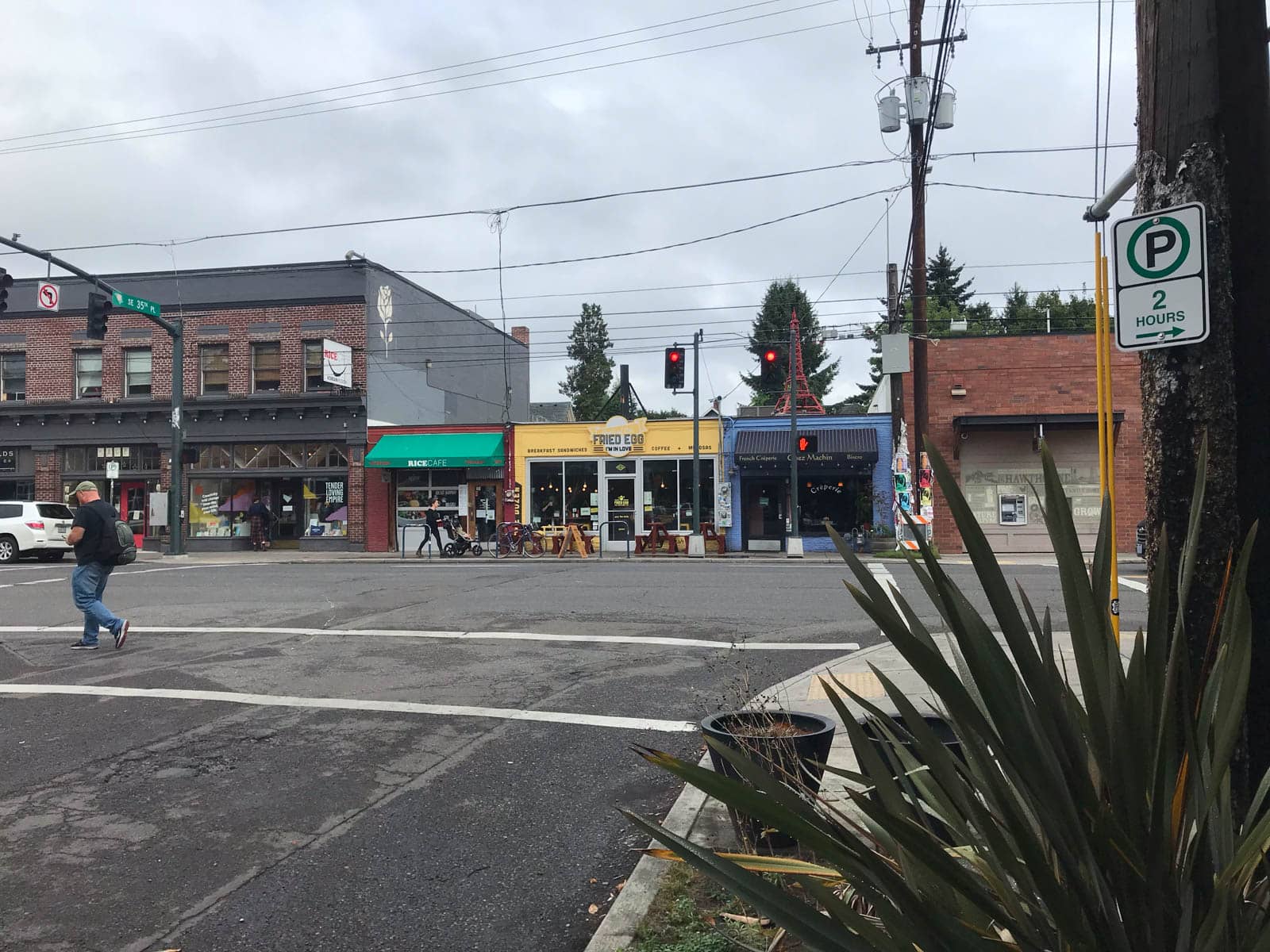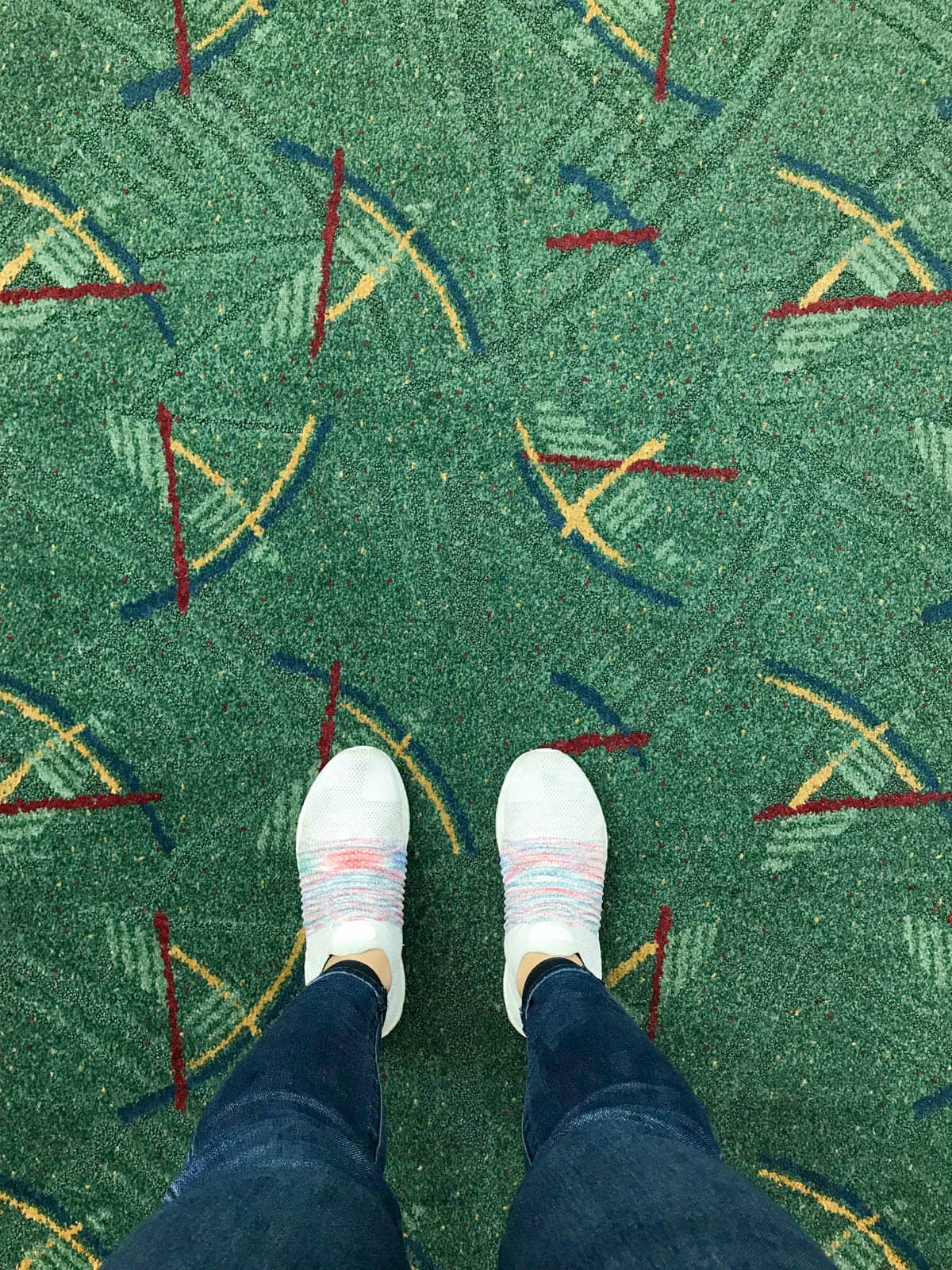 I loved visiting Portland for a second time 💕 It definitely has a special place in my heart. I didn't write about my 2018 trip to Portland apart from visiting Multnomah Falls and seeing the Bridge of Gods – and of course my first time at XOXO – but I might actually write about the rest of that trip in my next Travel Throwback Tuesday post, so you can see how different my two trips were. I love Portland for many reasons: the variety of food options, the large amounts of greenery, the interesting small businesses and stores, the various neighbourhoods, and the things that make it kind of weird and unique. There's no XOXO this year, so I've no excuse to go, but even then, the situation with the pandemic has not made it possible to travel 😢 Portland, I'll be back soon. 😌