🌴 One week in Los Angeles (2019)
Hi! 👋 This post is part of an informal series titled Travel Throwback Tuesdays, where I recount some of the travel adventures I've had in the past that I haven't yet shared on my blog. This edition continues retelling our trip last year to the States, where we visited Seattle, Portland (Oregon), and then ended our trip with a short stay in LA and then a trip to Disneyland.
If you haven't read my previous blog posts in this series yet, check them out!
---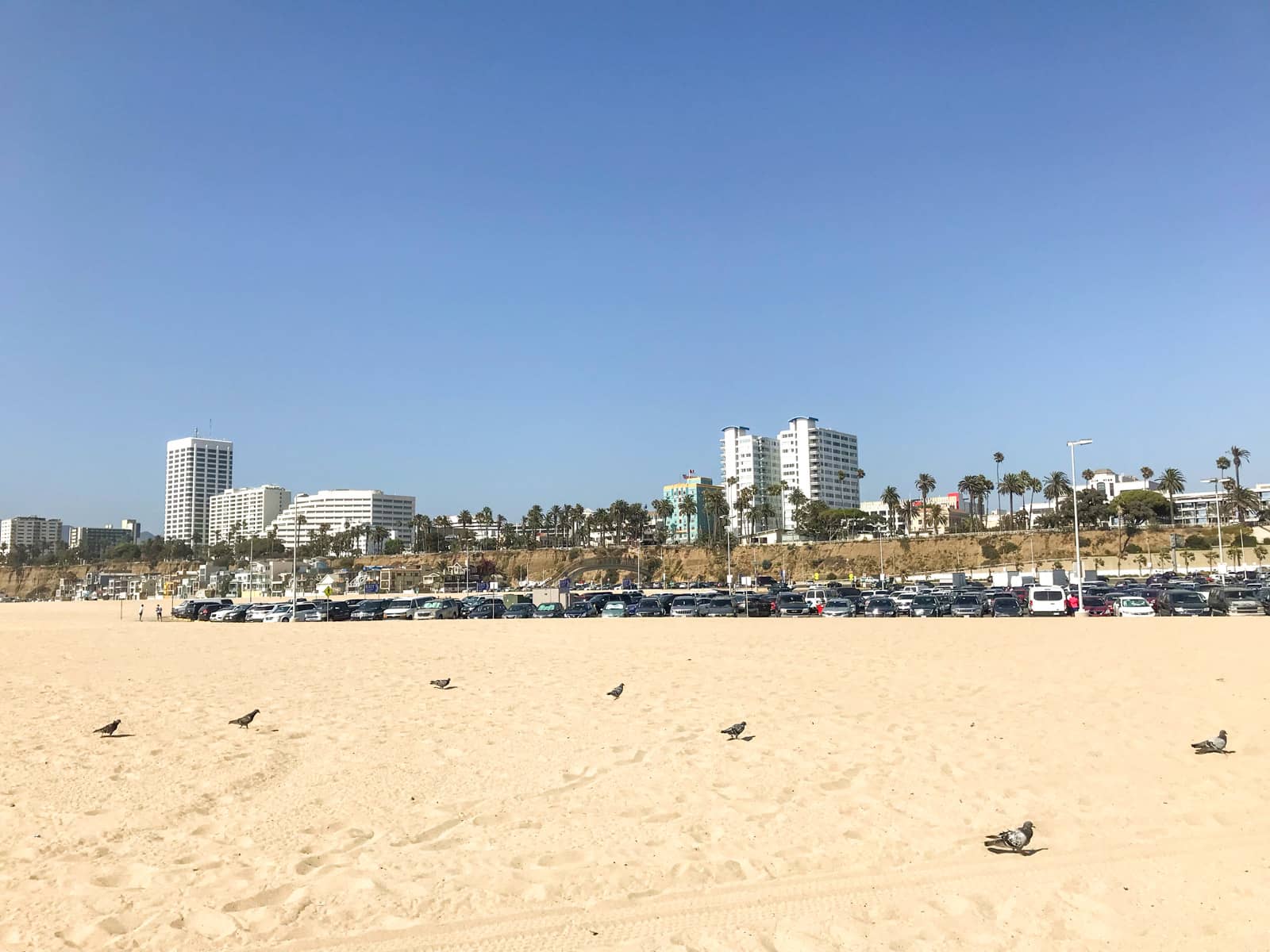 Upon landing in LA, we picked up our rental car and headed straight for the In-N-Out Burger joint that was closest to the airport. You get a cool glimpse of airplanes flying over. I expressed my thoughts on Twitter about In-N-Out and the majority of people agreed while others didn't, but – the burger was disappointing! I was expecting more from a burger given the hype.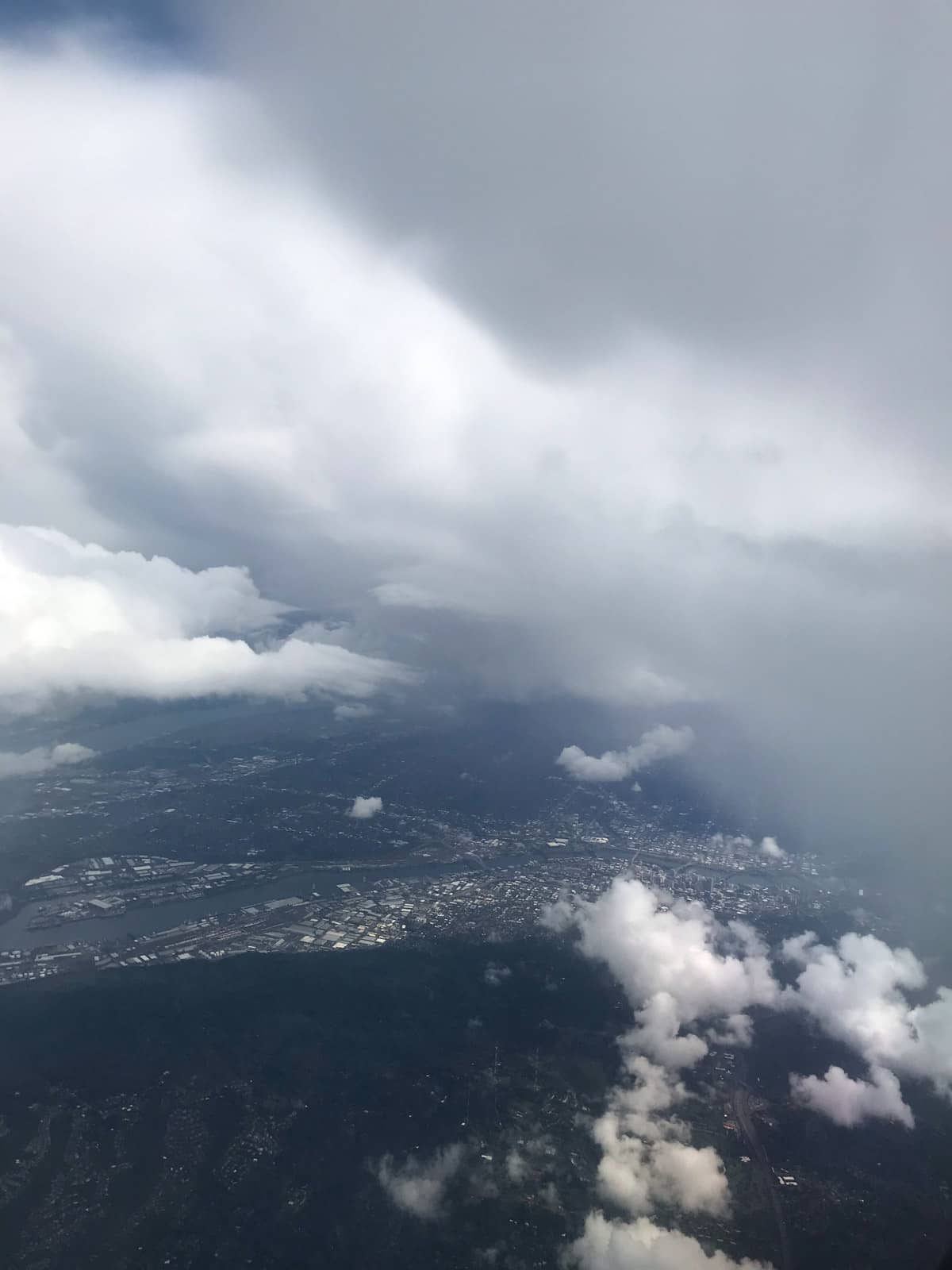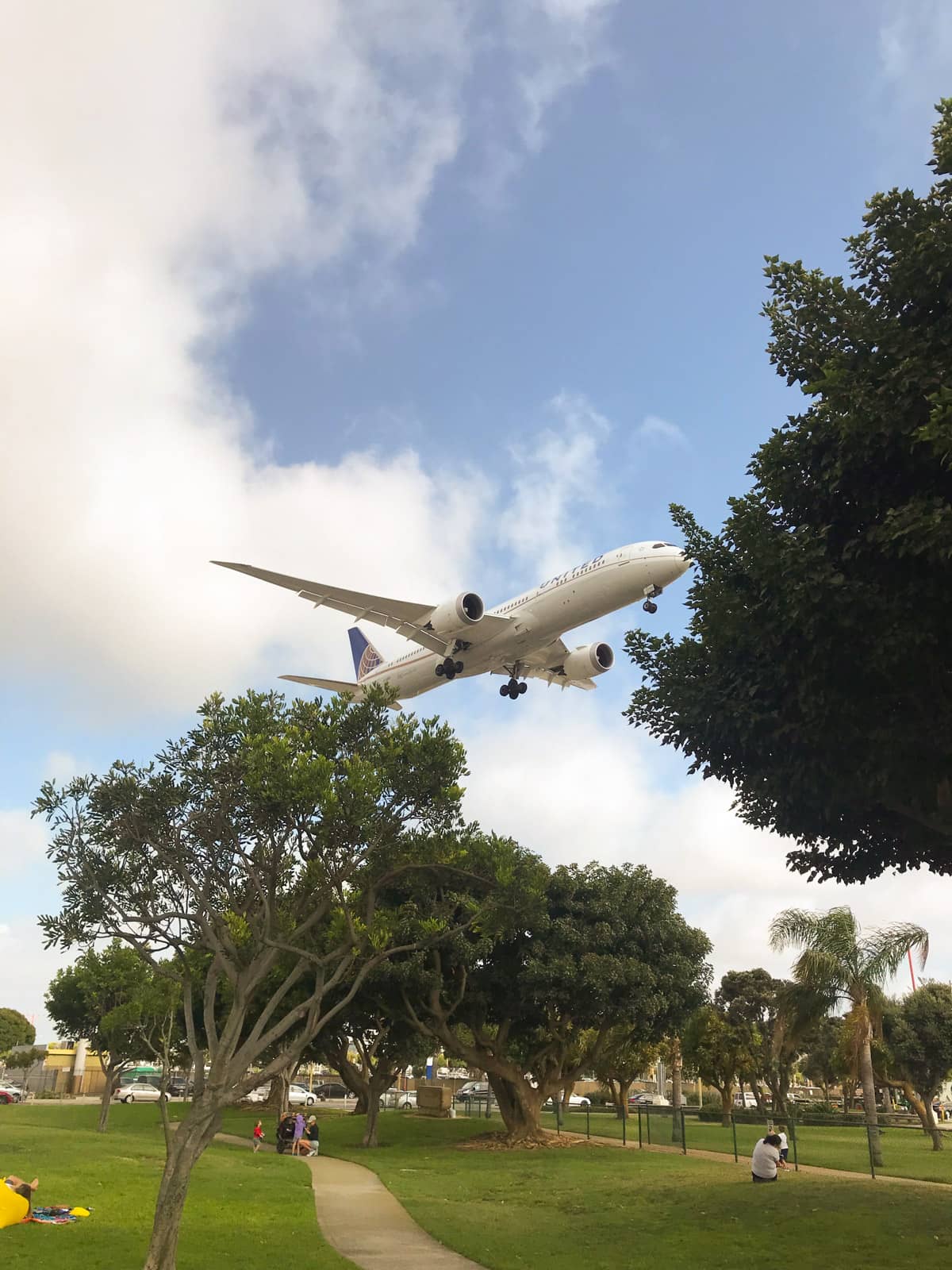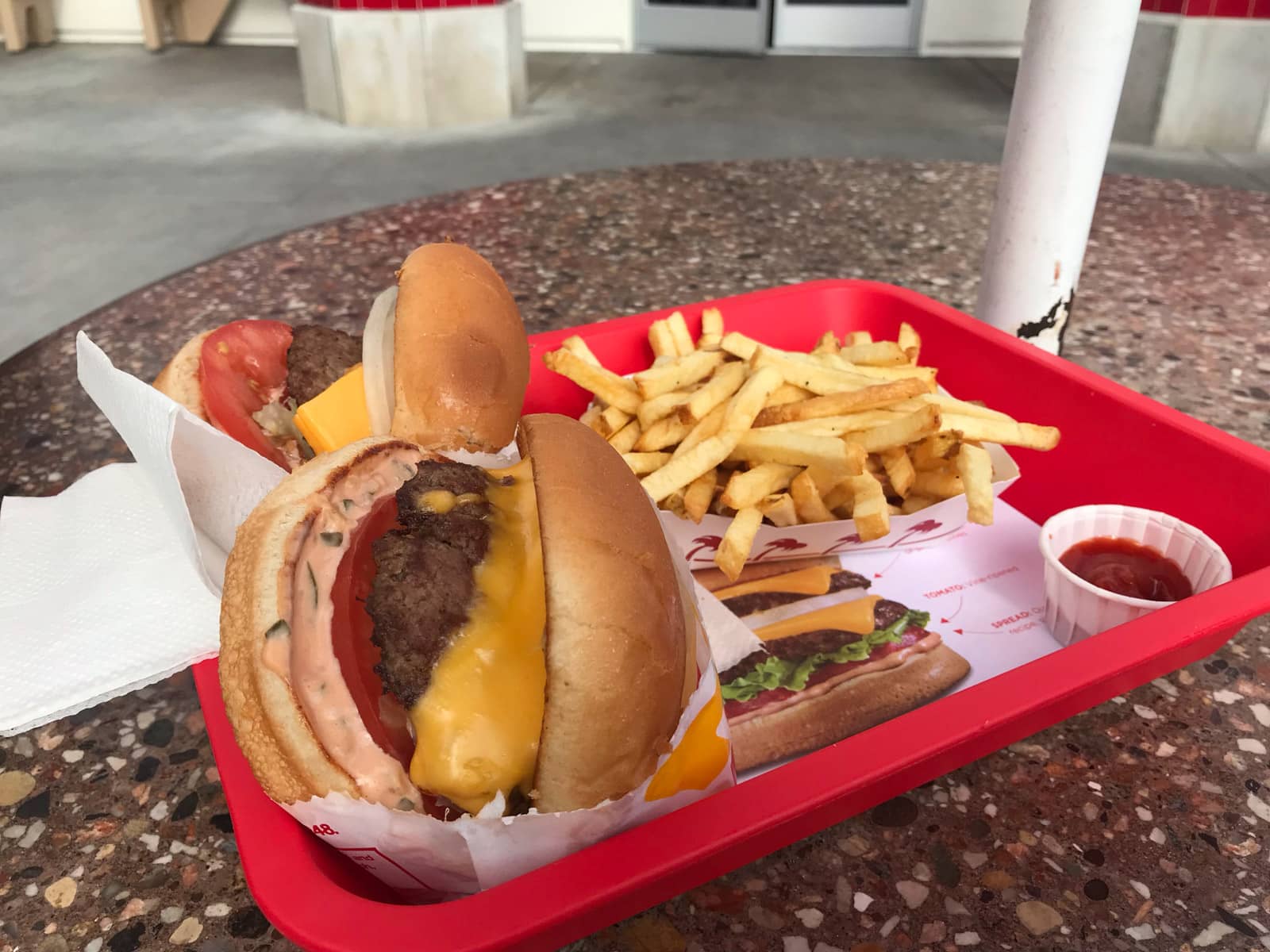 The fries were also pretty sad-looking and not great. Understandably, people have different tastes, but I just wasn't a fan. I don't love burgers very much, and I tend to choose ones with more "salad" and less grease. Another popular American joint, Shake Shack, is something I'd choose over In-N-Out.
Although it would be very possible to travel around LA by using rideshare like Uber, it's not very walkable and public transport isn't everywhere. You have a lot more freedom with a car. And I guess that's what a lot of the locals do – they have a car. We had been to LA in 2018 but were only there for a couple of days, so we used rideshare and caught the train once, as it would not have been worth it to rent a car for such a short period of time.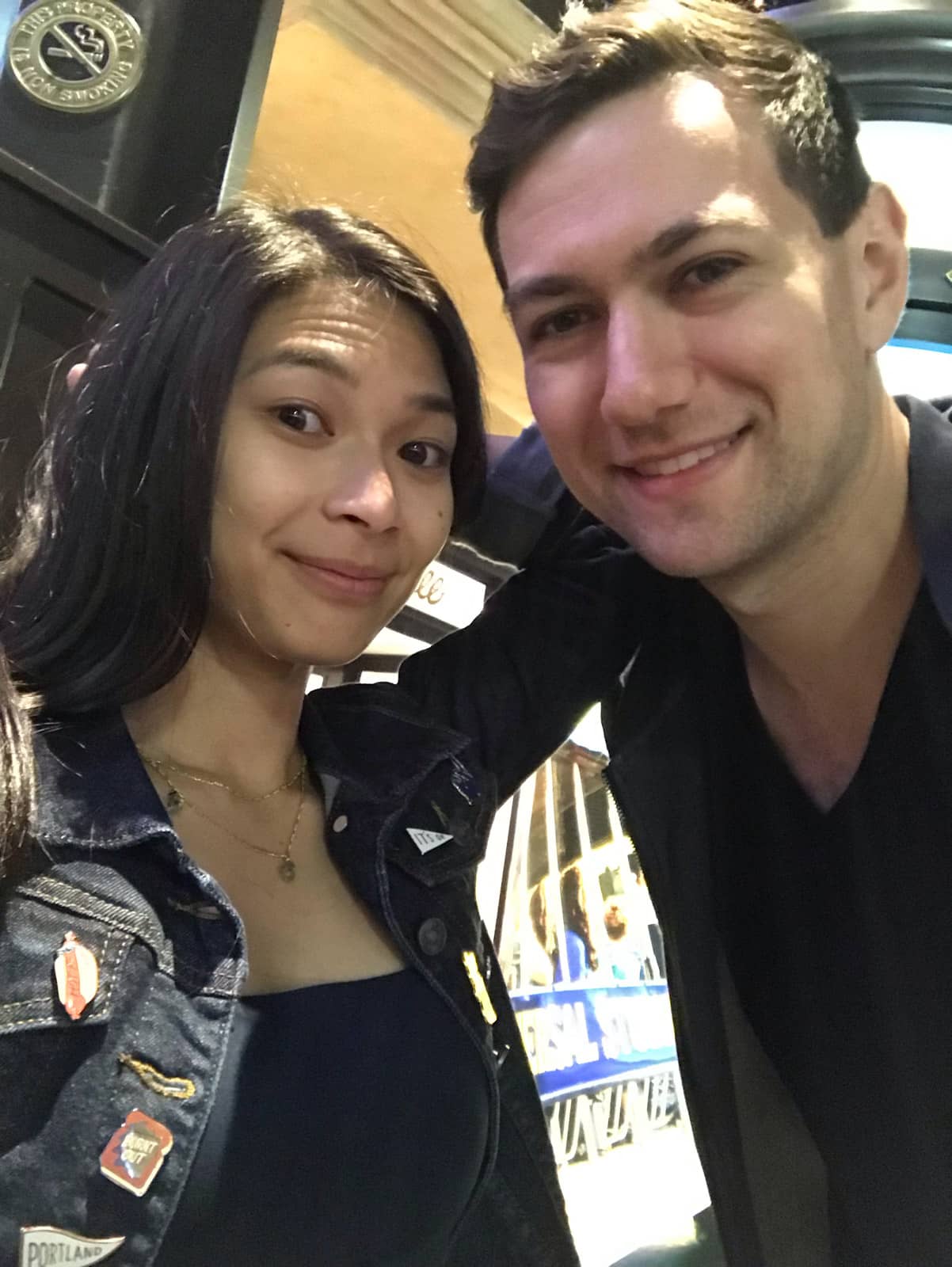 Later that evening we went to the inimitable Cheesecake Factory (at The Grove) for dinner. 😂 I might get a few laughs as a result of sharing this. But there isn't anything at home in Australia that has the range and the actual quality and serving size that The Cheesecake Factory has. And I like their Skinnylicious menu for portions that are not that huge and have less calories. Even if I'm on a holiday I try to be a little conscious of eating well. Haha.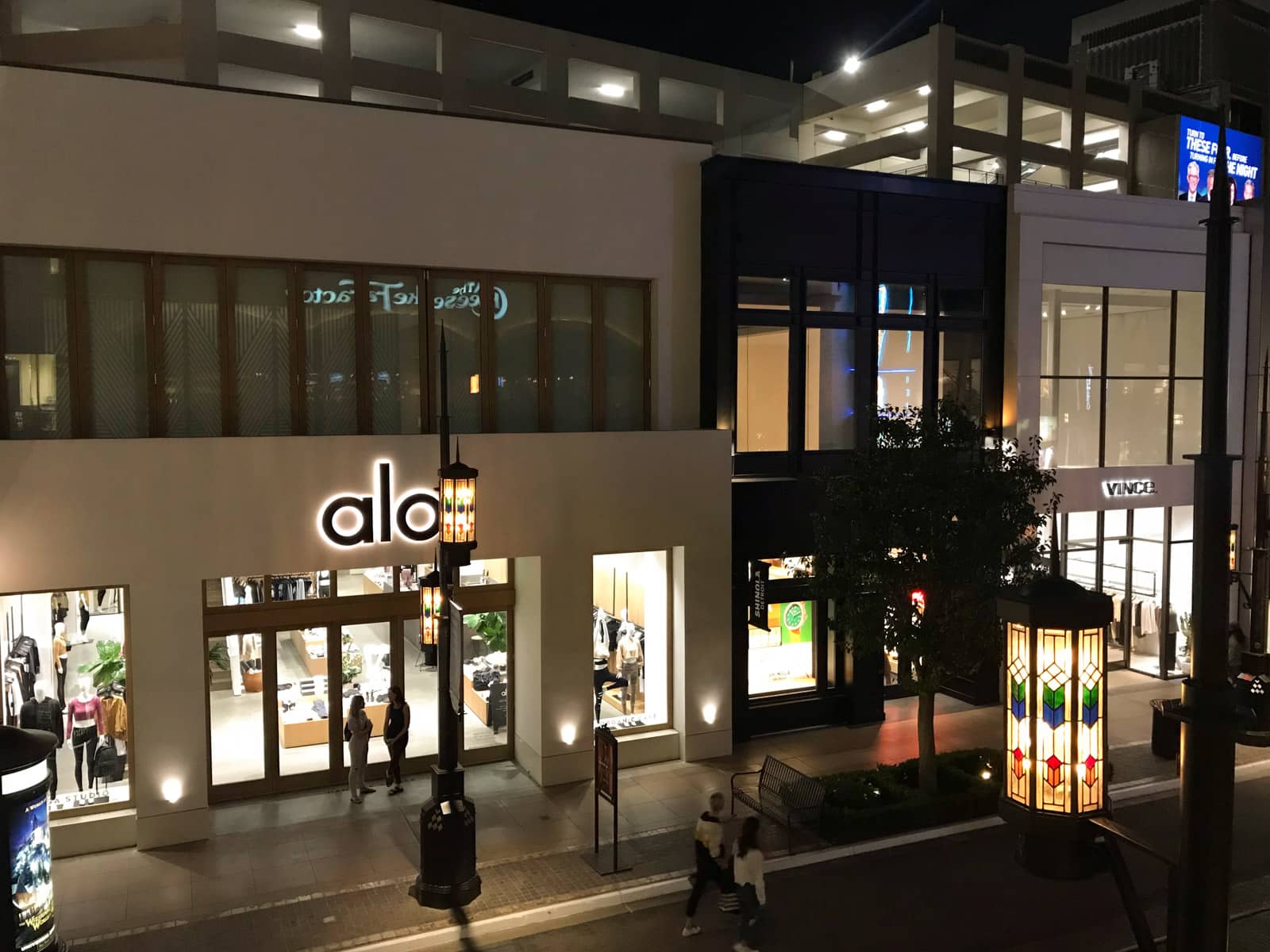 Our hotel had access to a gym, so you can bet we went there the next morning. It was our first time in almost two weeks that we hadn't worked out. After going to the gym and getting showered, we went to Eggslut, famous for its egg burgers.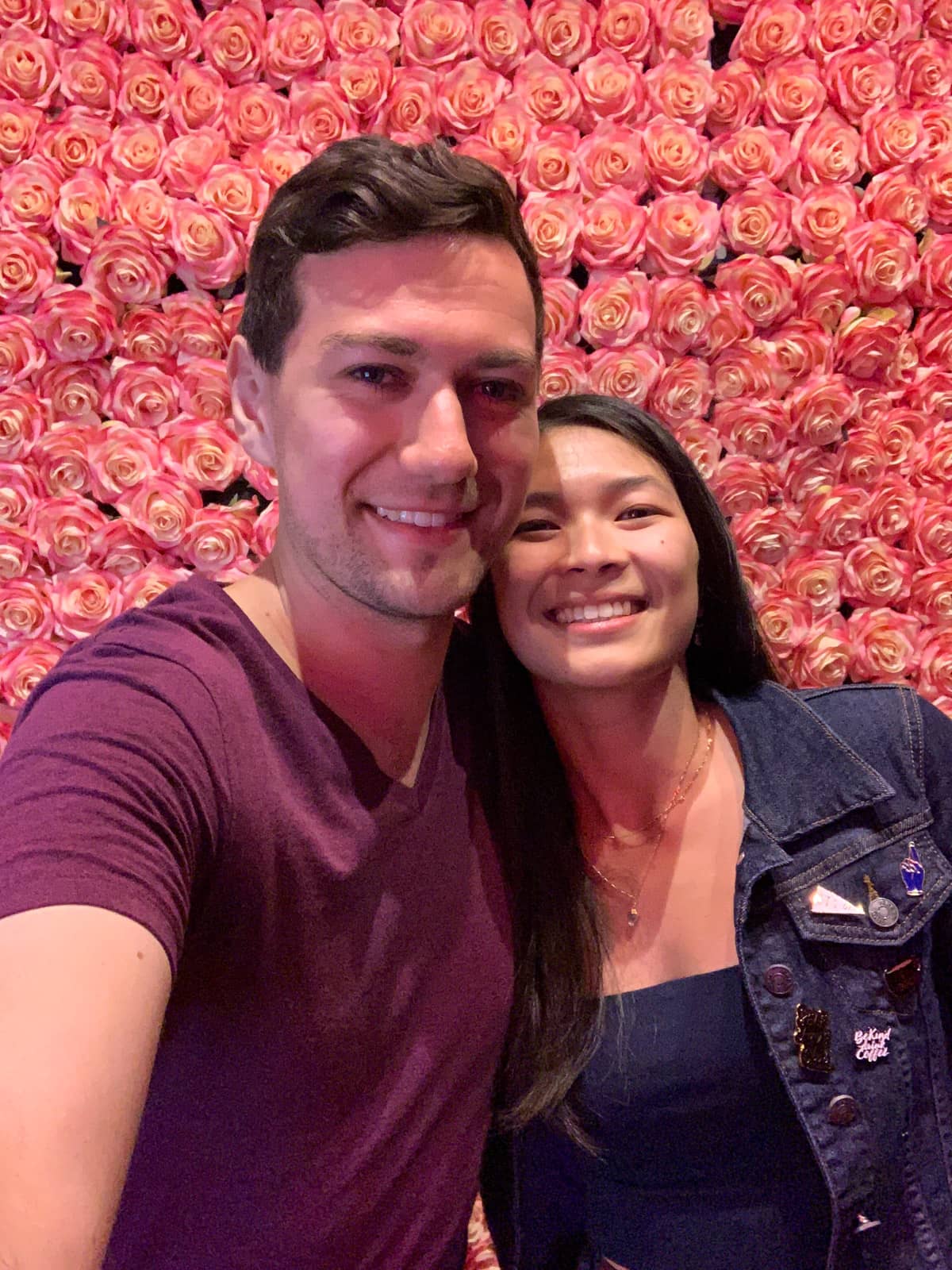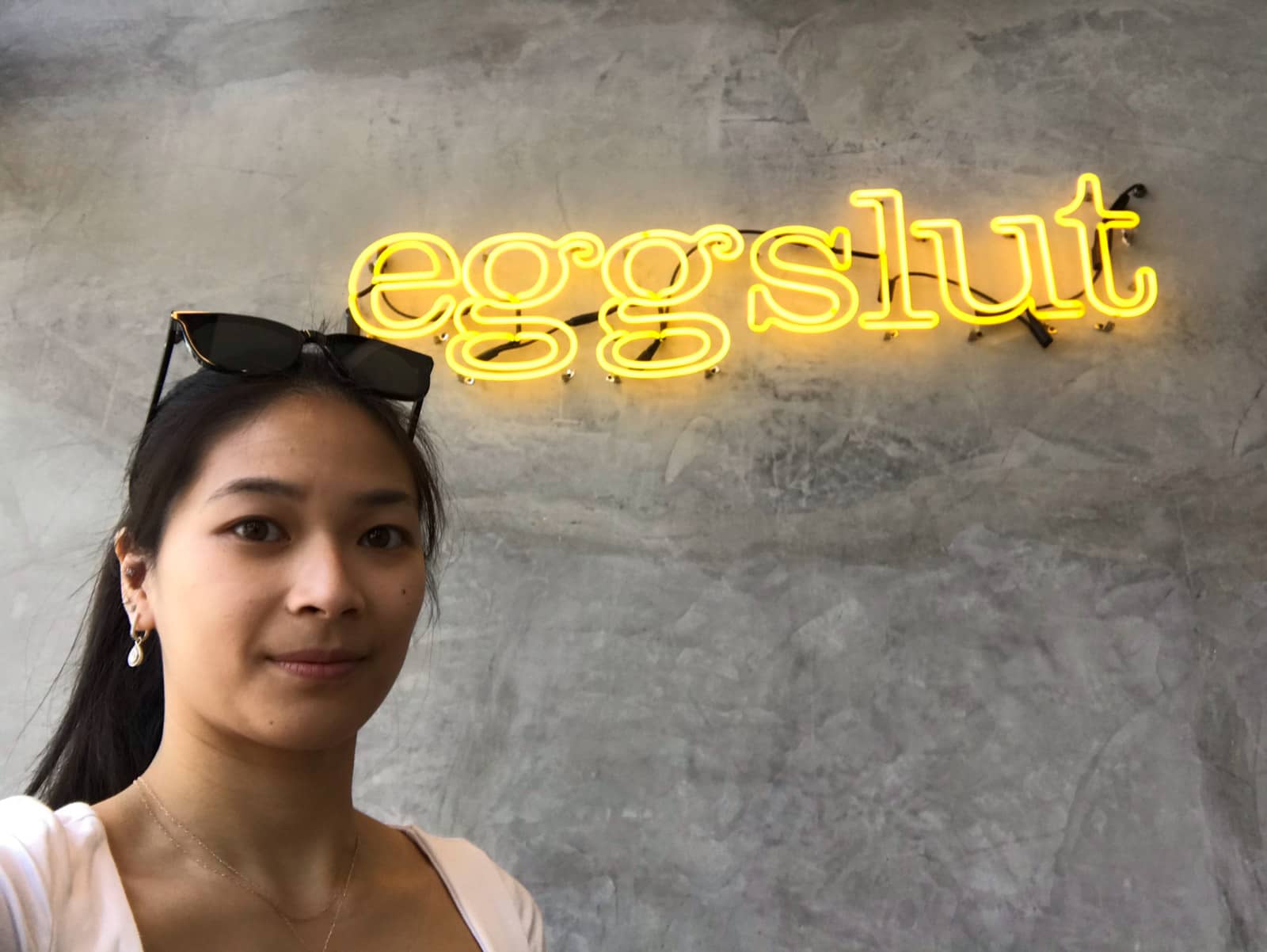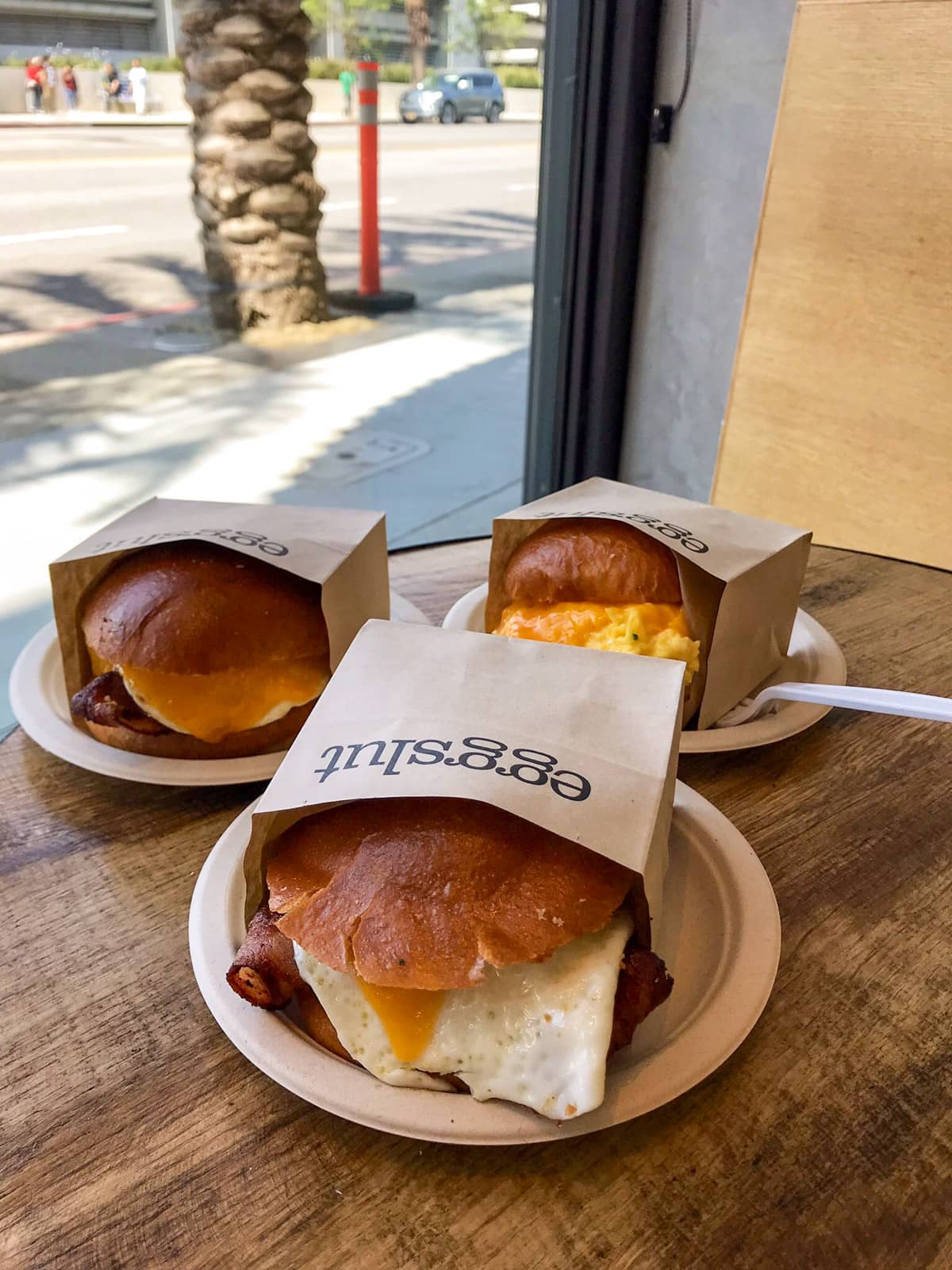 We didn't have that much planned for our trip in LA – just wanted to see what the locals did and browse around. 🌴 On our last trip to LA we were only there for a couple of days. We wanted to relax and take it easy, but also see any sights we missed out on last time. So we went to Santa Monica and browsed the shops and the Santa Monica Pier, after we got Philz Coffee (which we love for their mochas and chais).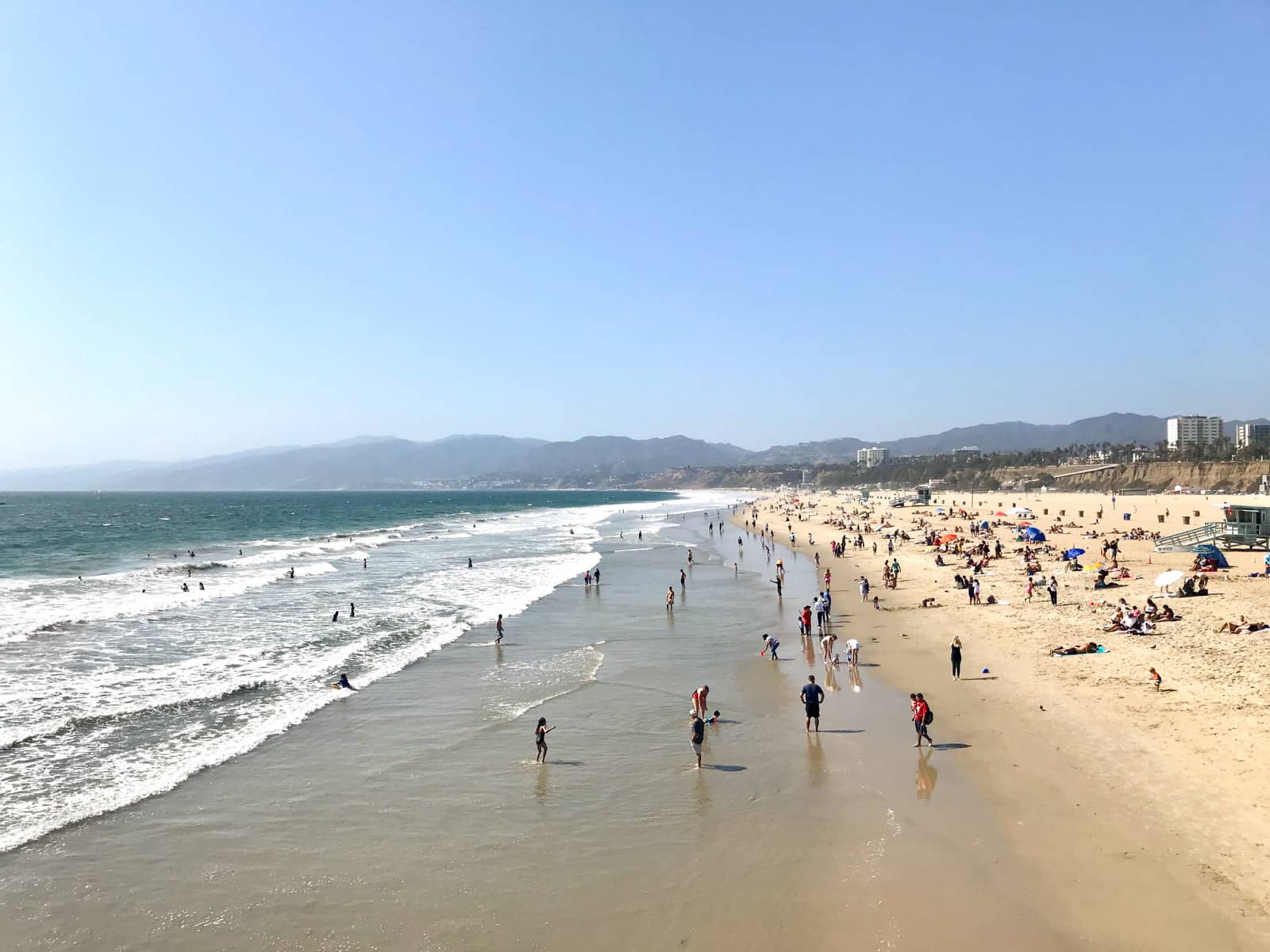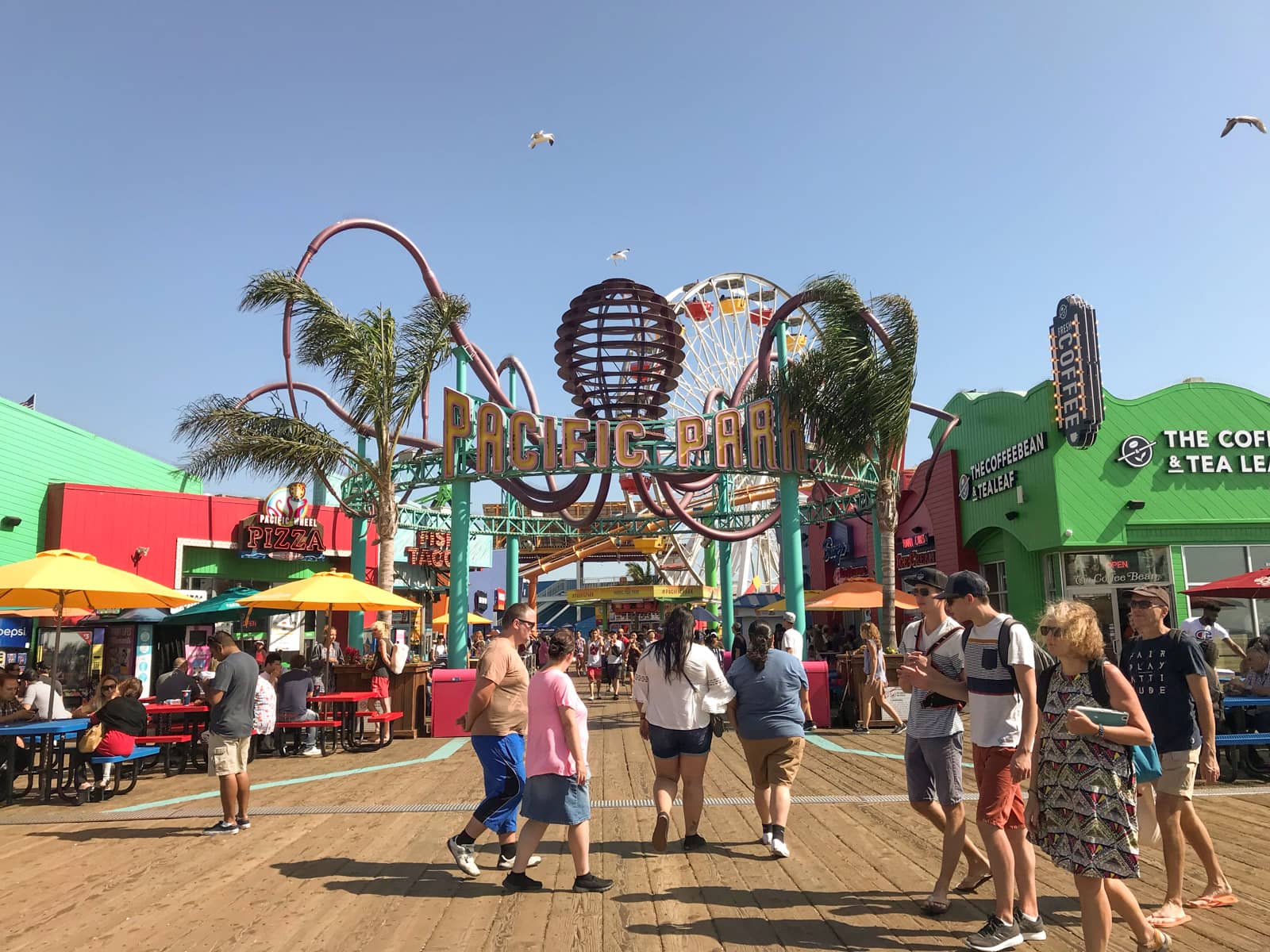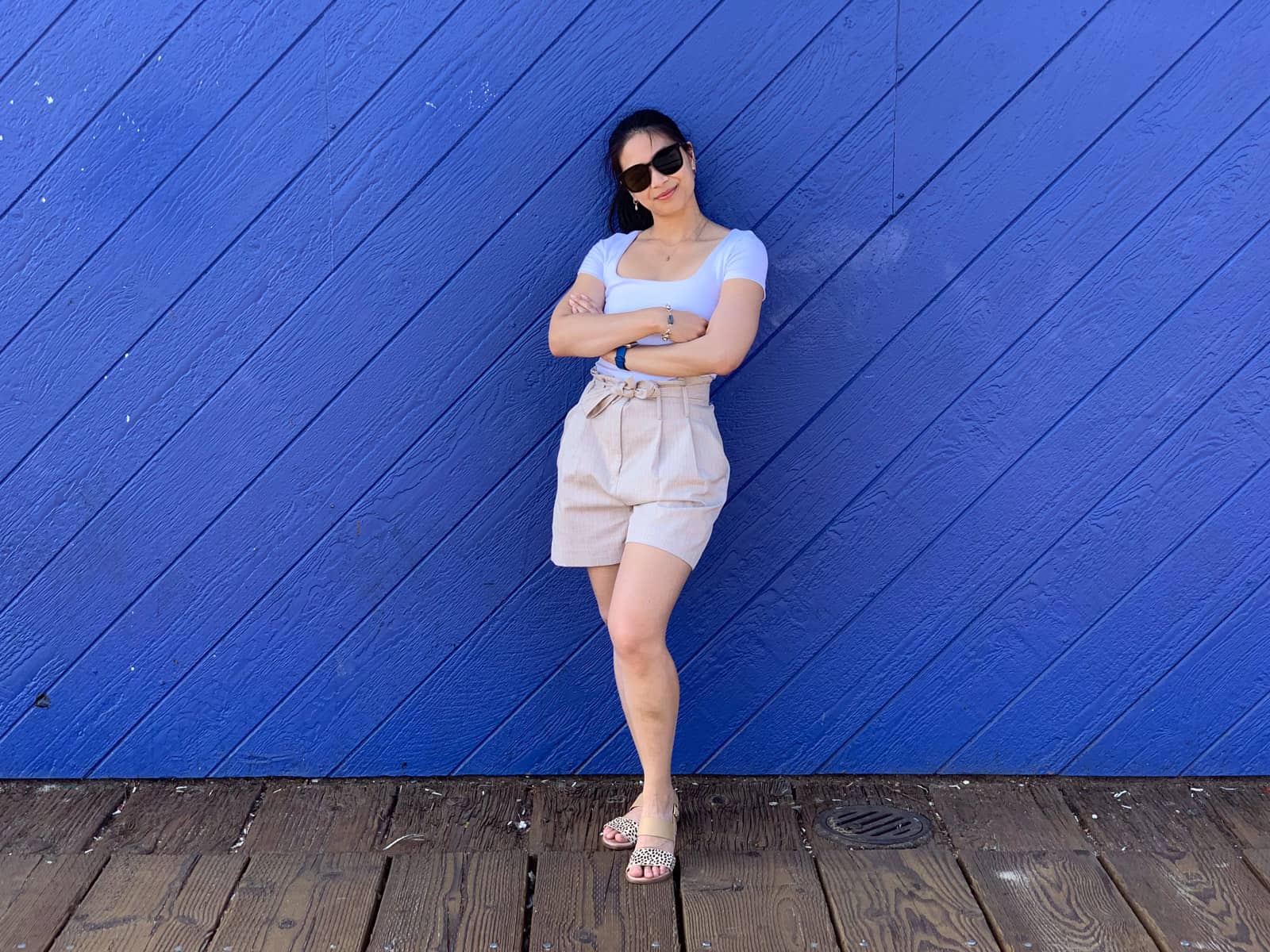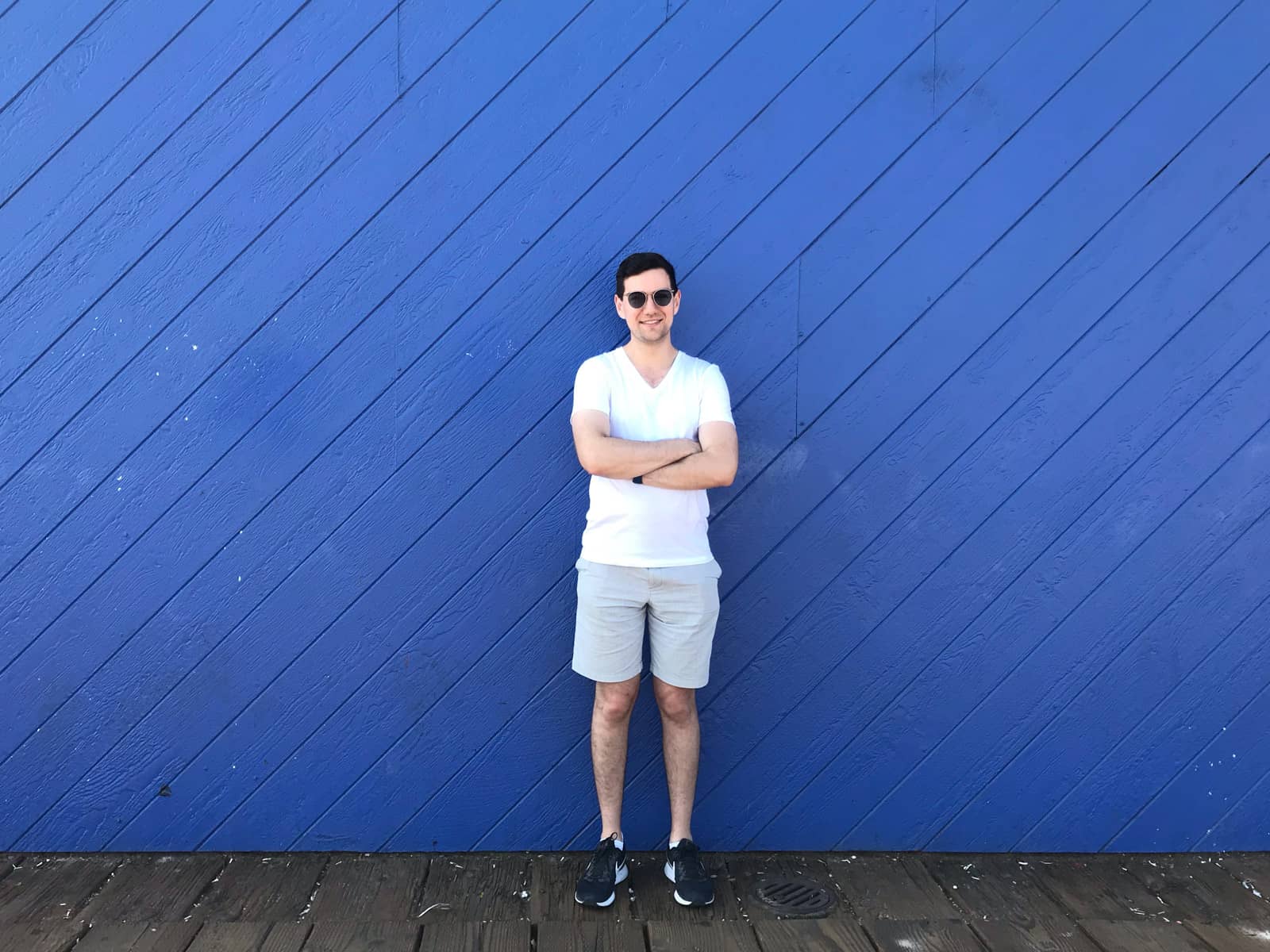 We drove down to Venice Beach as well, even though it was a bit of a pain looking for a parking spot. We were thinking about how it would have been very possible to walk down the beach until we got there, but it was very hot and we would certainly have to walk all the way back to our car.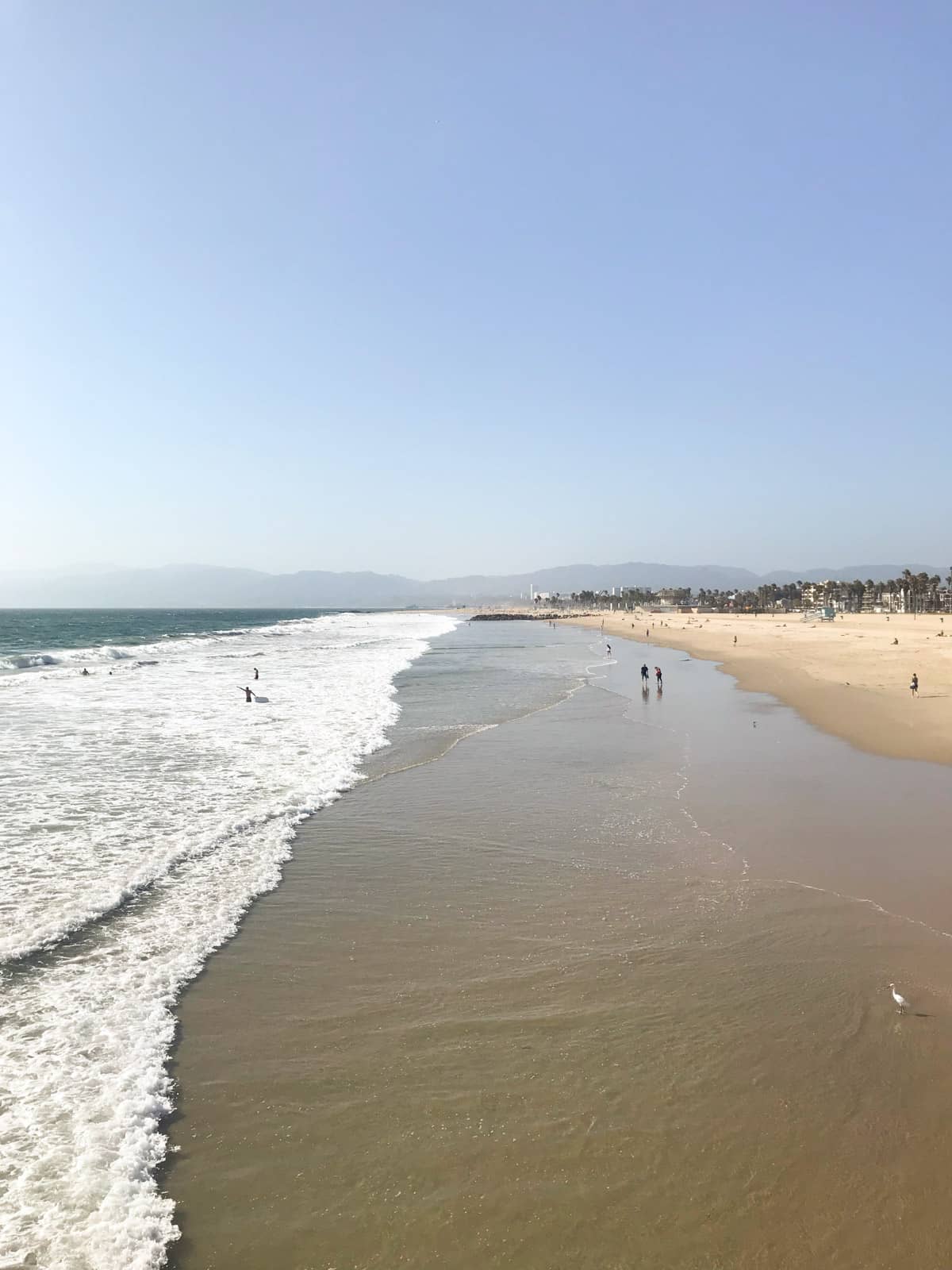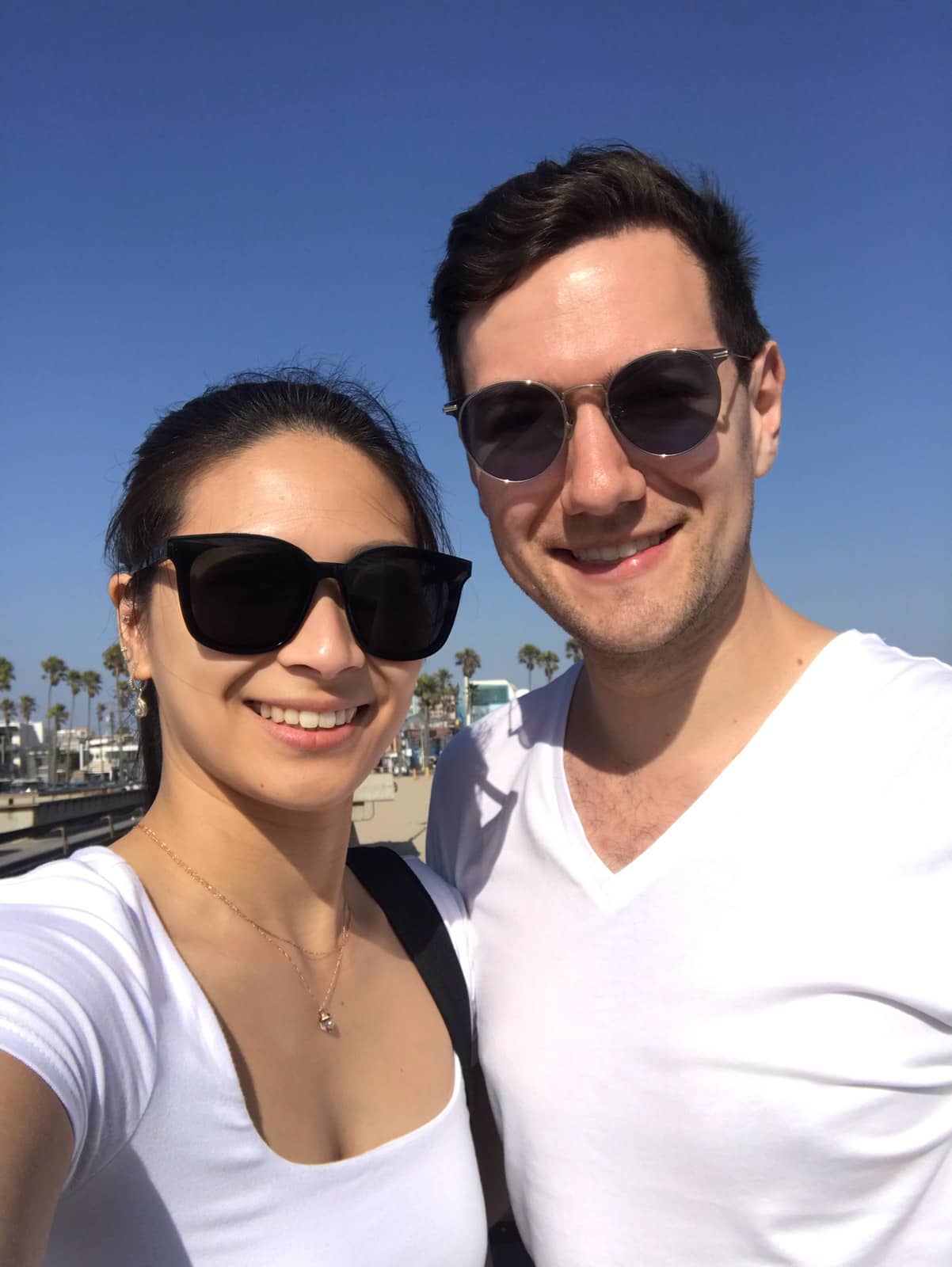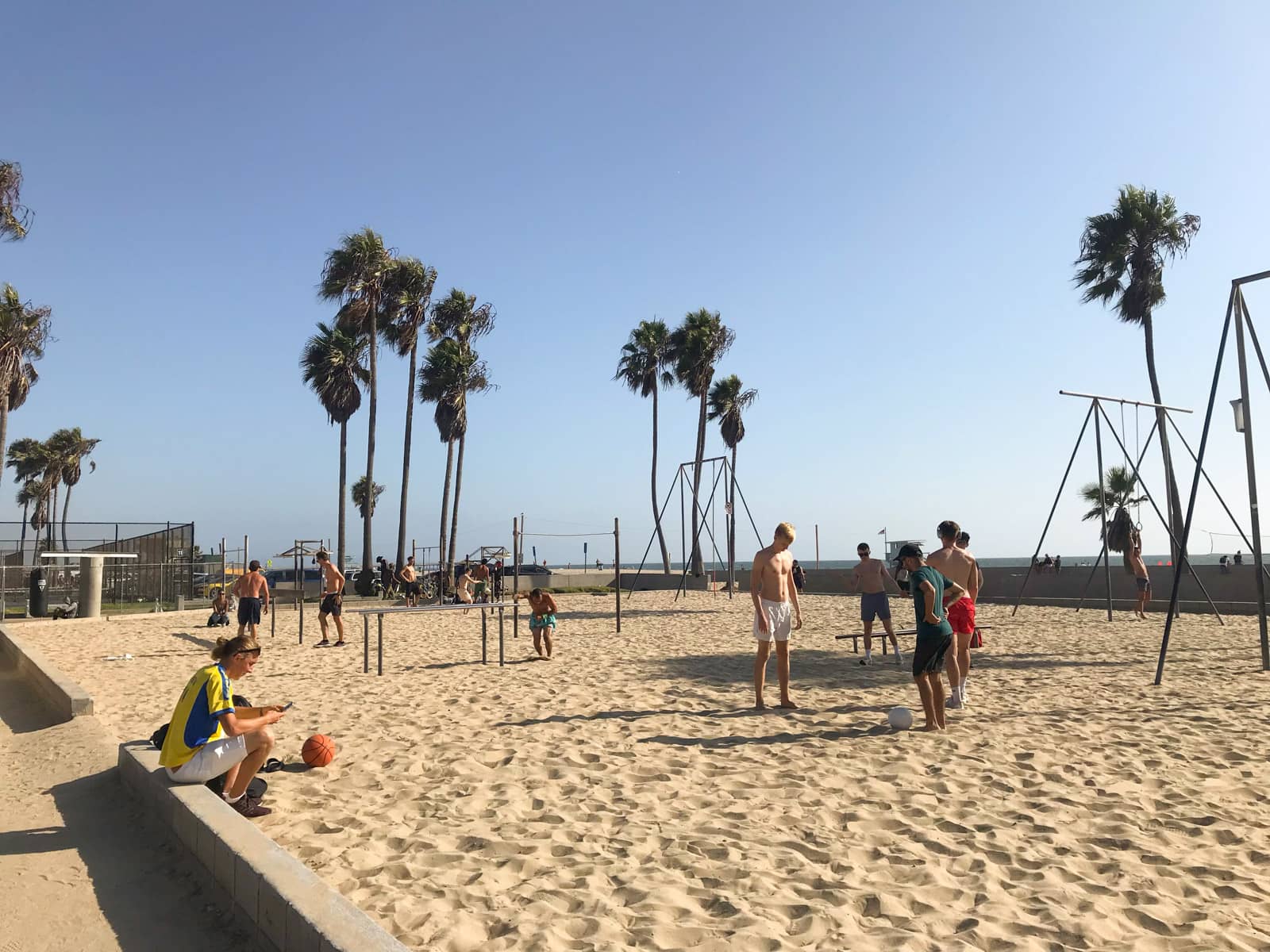 I mentioned Shake Shack, right? 🍔 Well we ended up going there too, haha.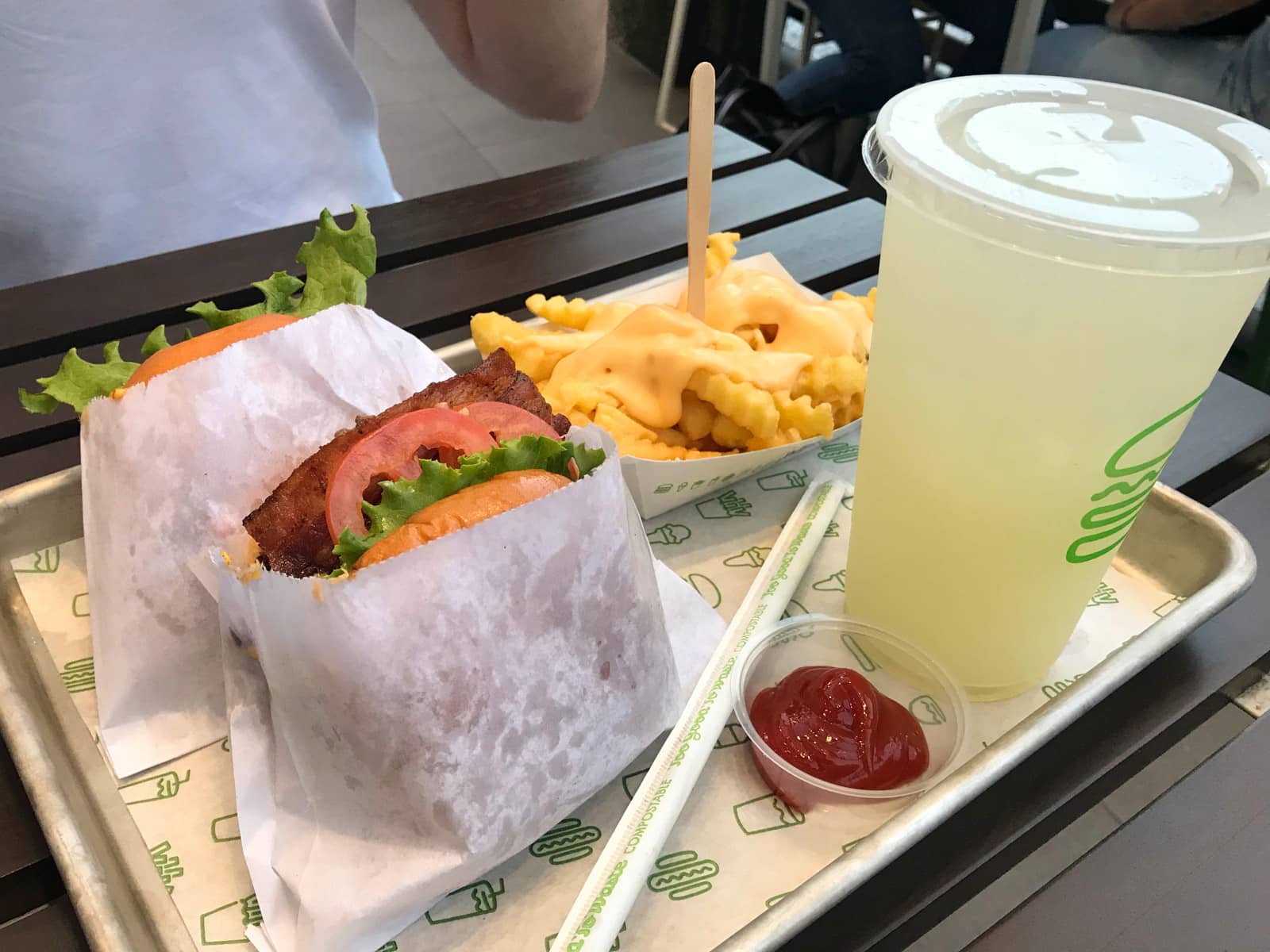 We also did a bit of shopping since we were in need of some new clothes. We made sure to sneak a look in the outlet stores – places like TJ Maxx and Nordstrom Rack – and also pop into every store that Australia doesn't have! 😁 It's probably one of the things that interests me most about the States. There is just so much available to people there that isn't available in Australia at all. There is definitely a consumerism issue, but, still, it can be nice to have a lot of choice and variety when you shop.
Another day, another gym workout. 💪 For breakfast/brunch the next day, though, we went to Joan's on Third and I had a corned beef potato rosti with an egg. This was a spot that Nick sought out – it was a good choice!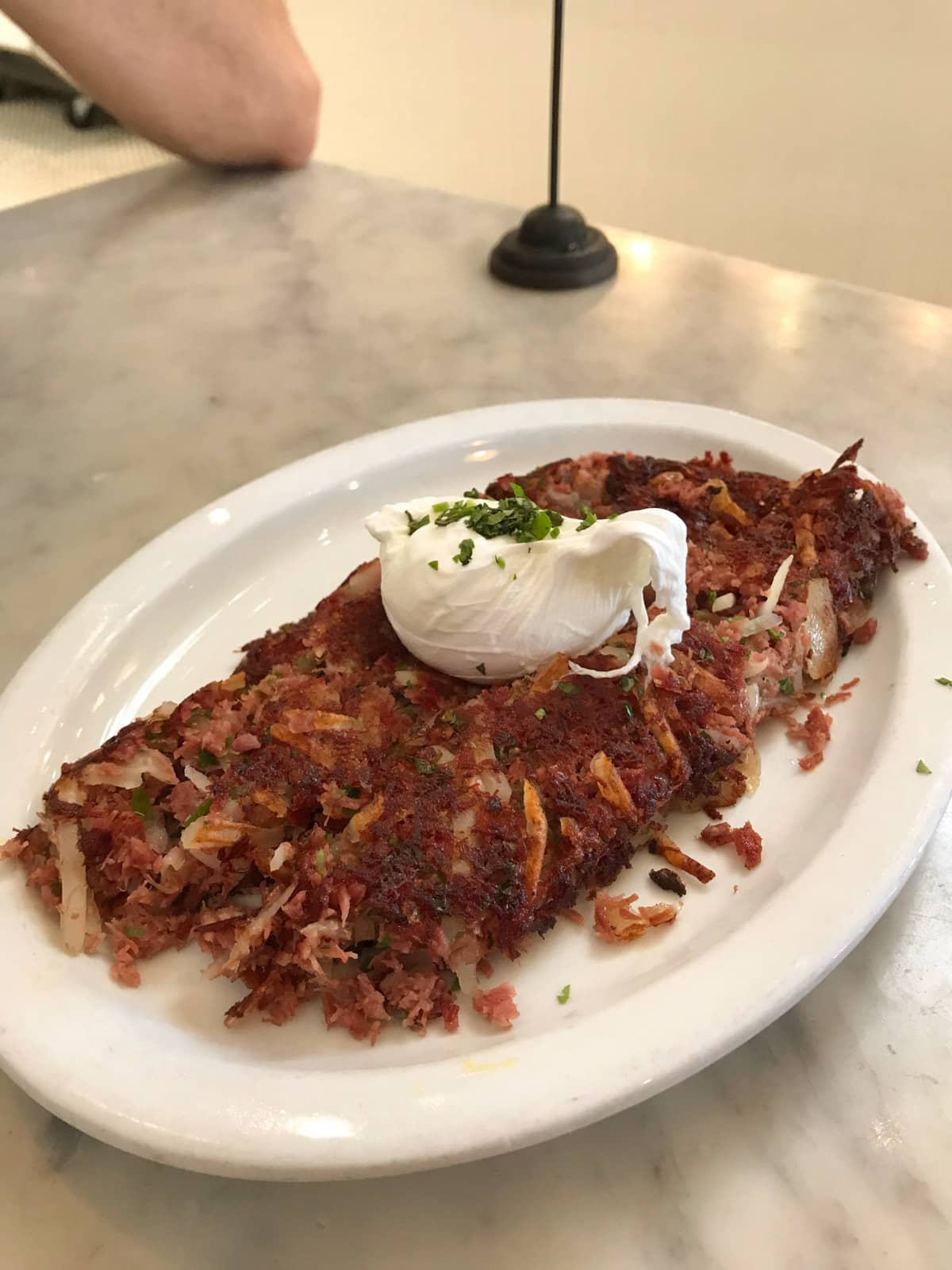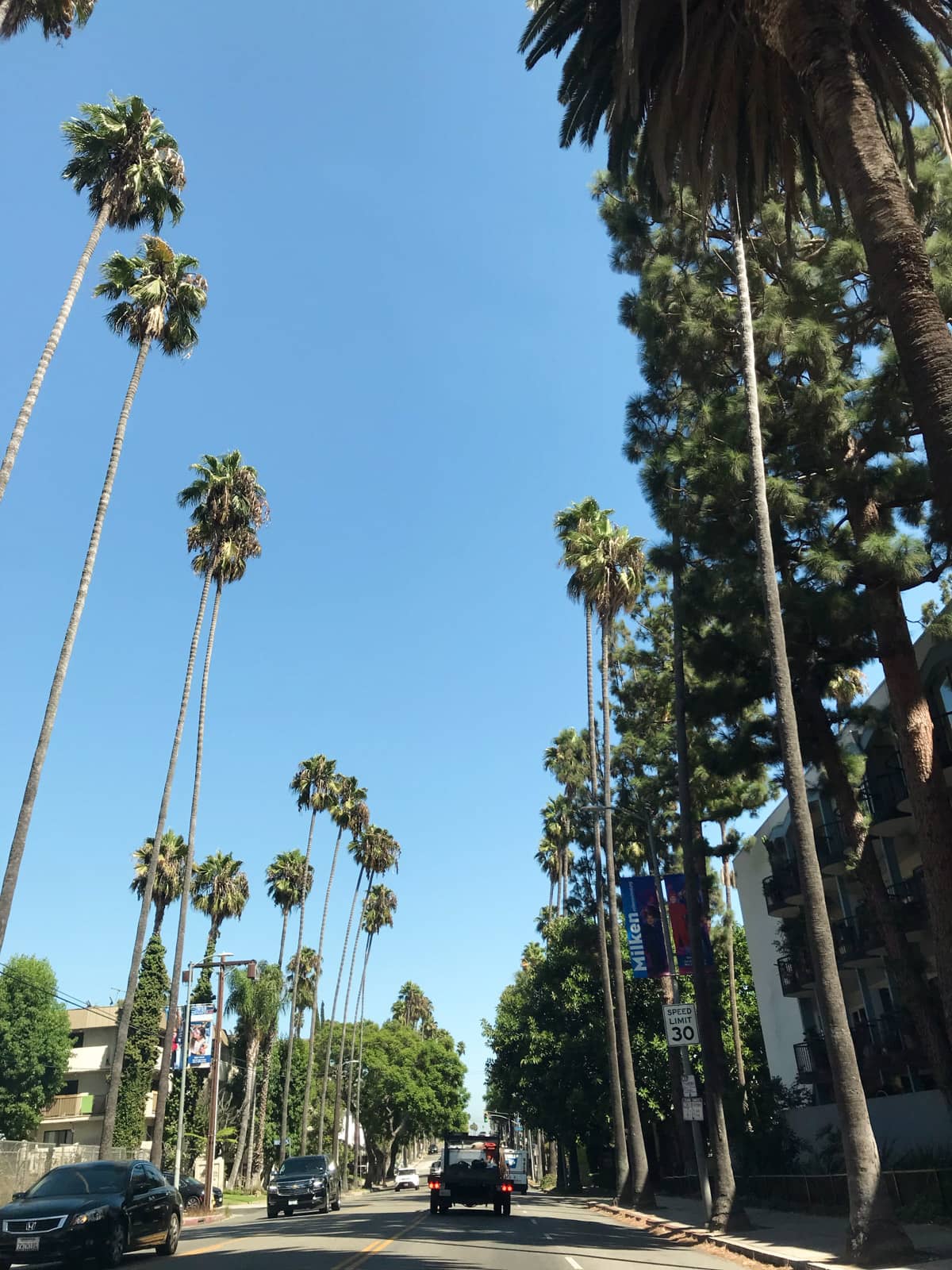 We also did the Warner Brothers Studio Tour, which required us to drive a little bit. As we drove in for parking, the man at the security booth recognised we were from Australia and asked whereabouts we were from. He was from Sydney, in the same area of Sydney too – what are the odds? 🙂
The tour was really interesting and we saw a lot of sets for films and television shows, some of which you could easily recognise because they were so well-known, but others that the tour guide pointed out as a "did you know" or "did you recognise". I don't watch a lot of film and television, but I still recognised some of the sets from pop culture, and some of the props that were featured in famous films. Even though I might not have watched or seen all the films and shows that were featured in the tour, I definitely knew of them at the very least.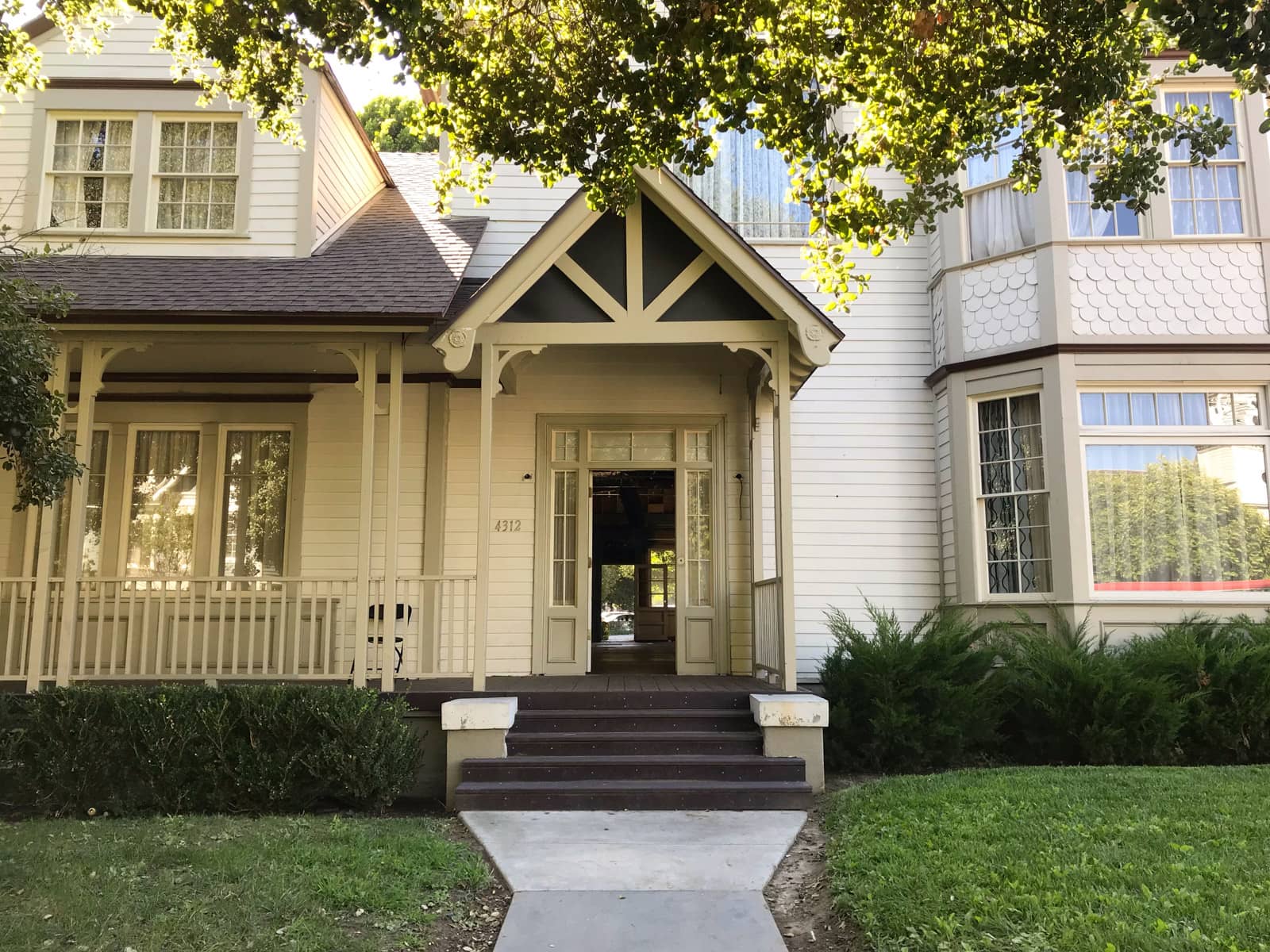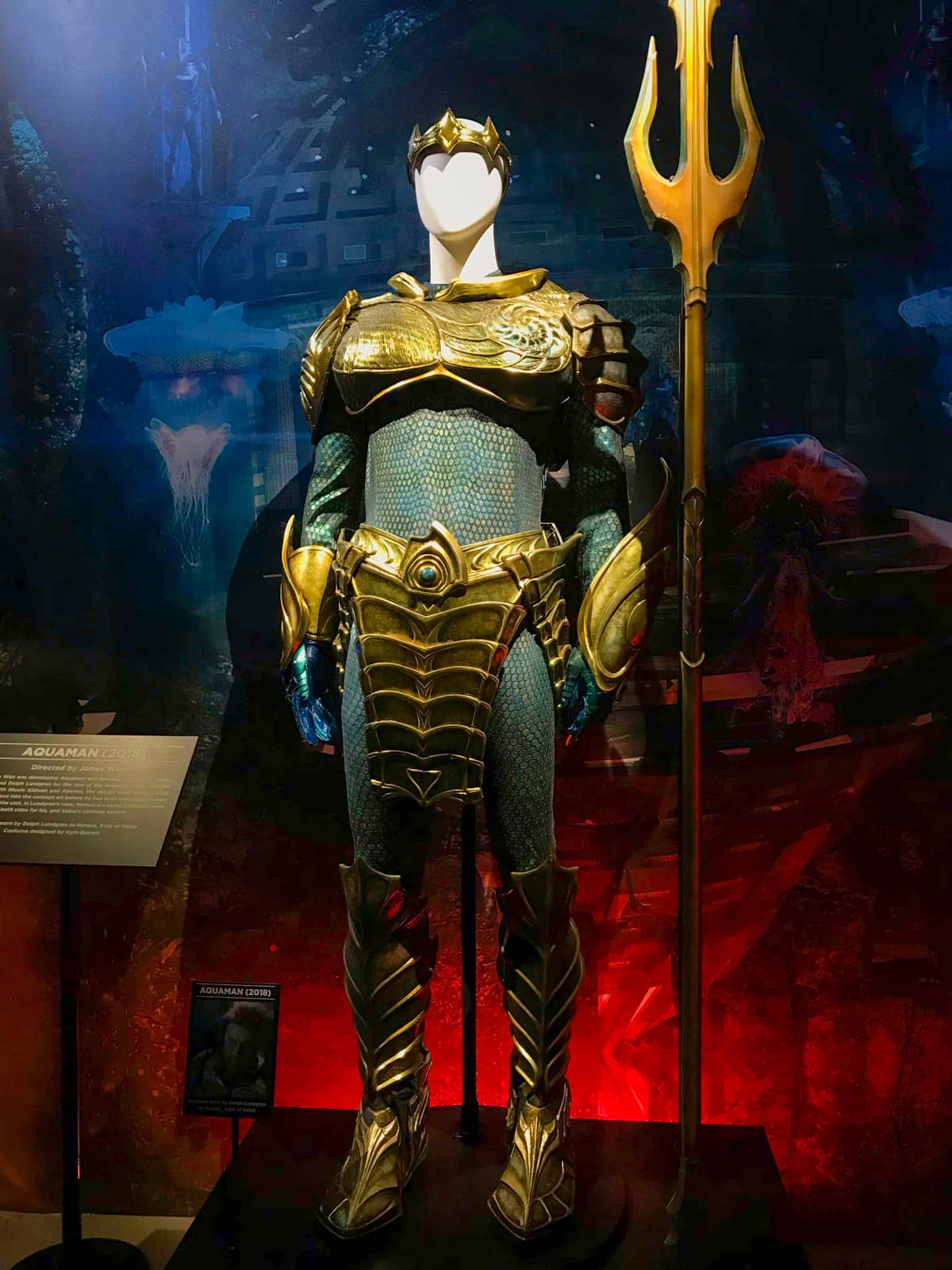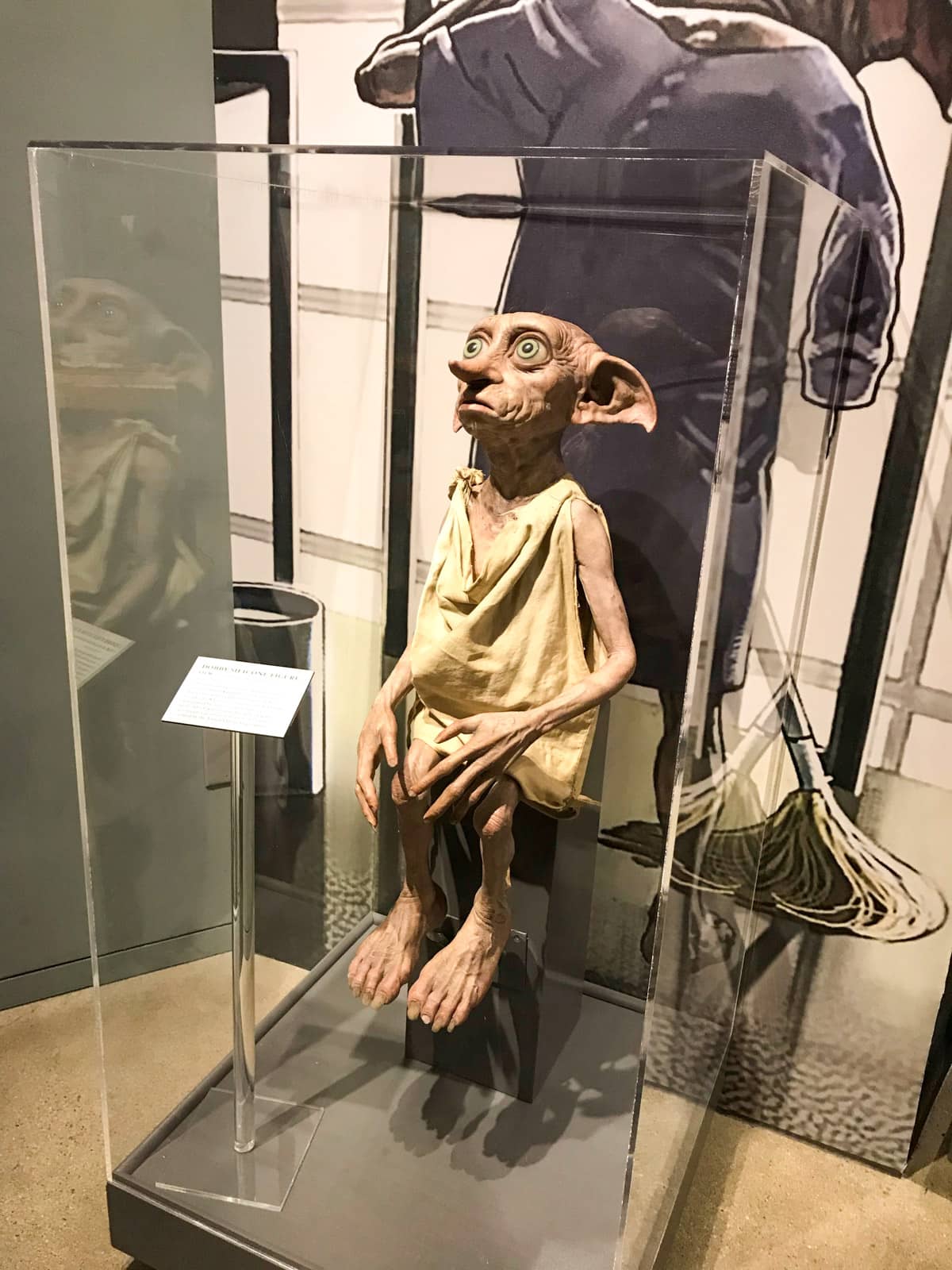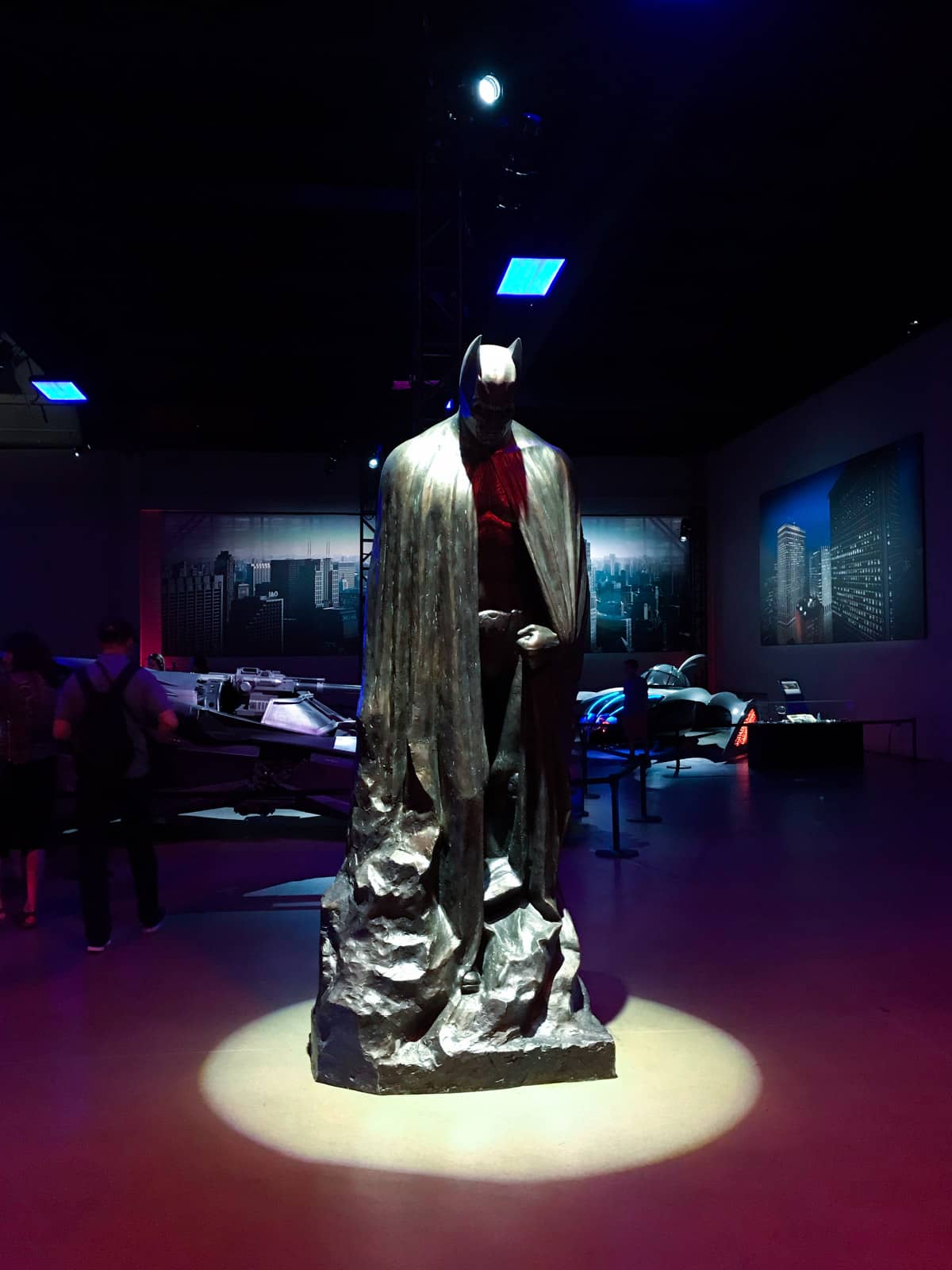 The props room was packed to the brim with a huge assortment of props. The props are created, sourced, or donated. You don't often think about props being so important but our tour guide told us that having this warehouse of props is incredibly useful because sometimes you want a very specific prop, and there are many to choose from so that you don't have to go out trying so hard to look for something you really want or need.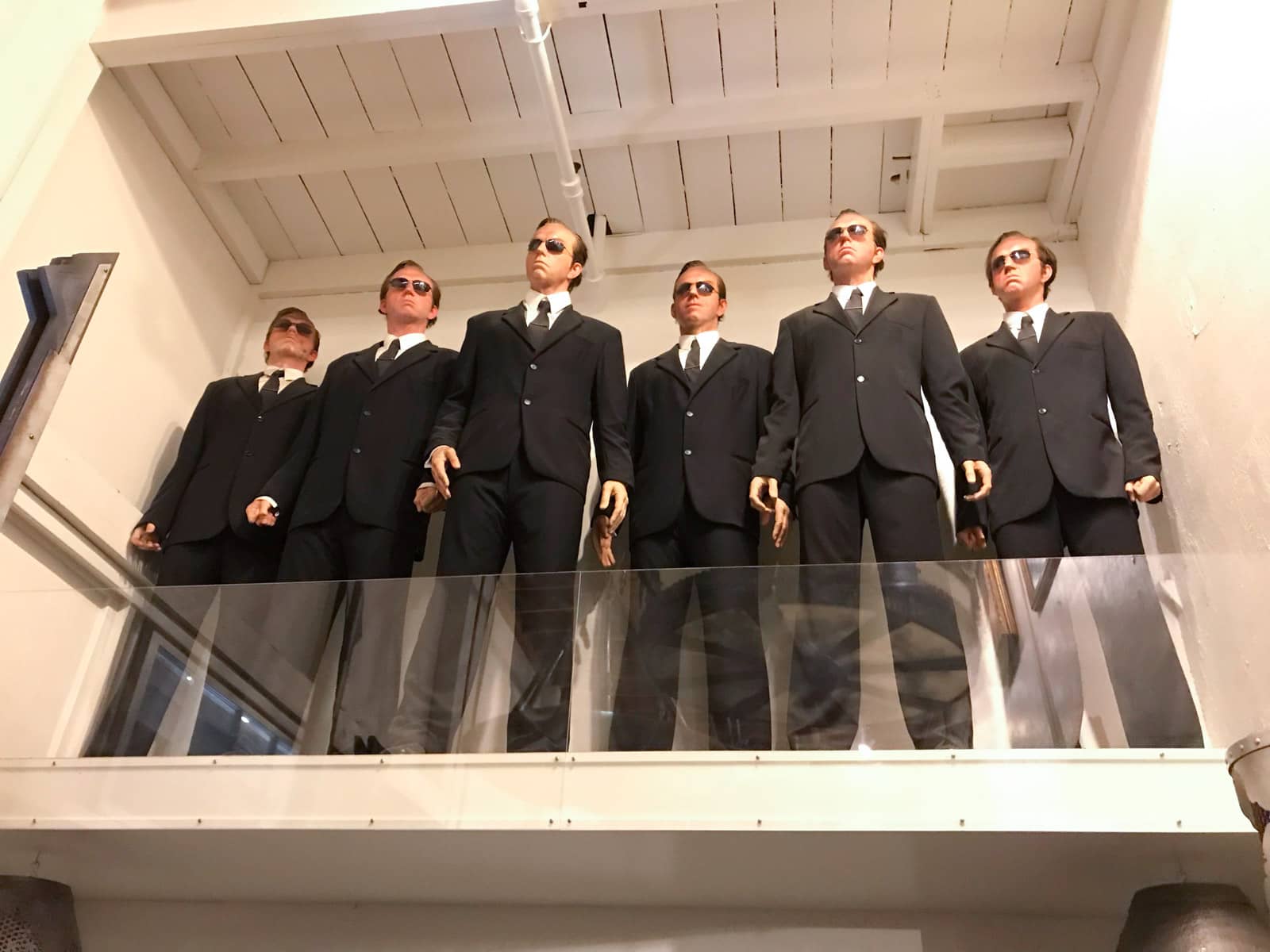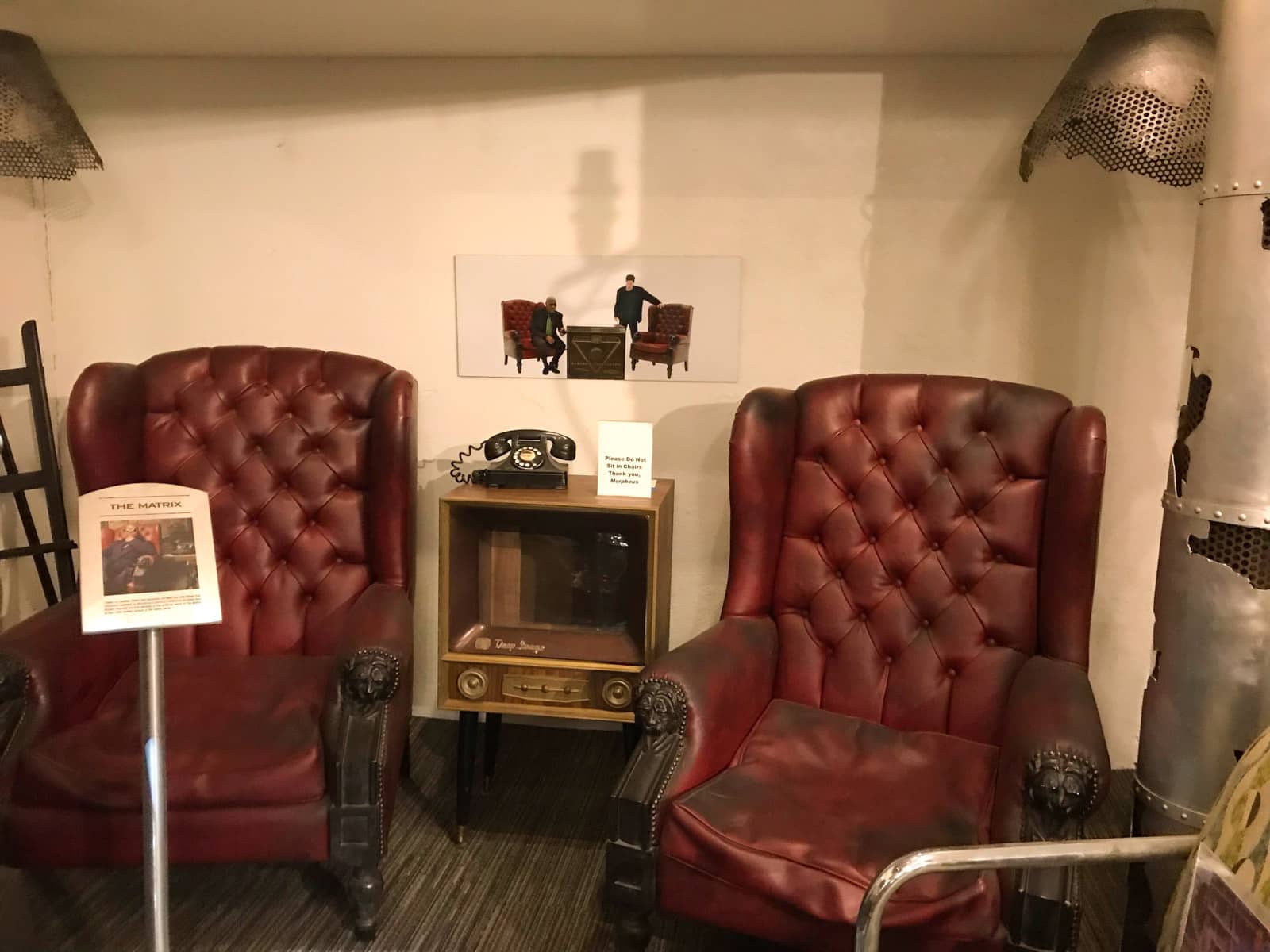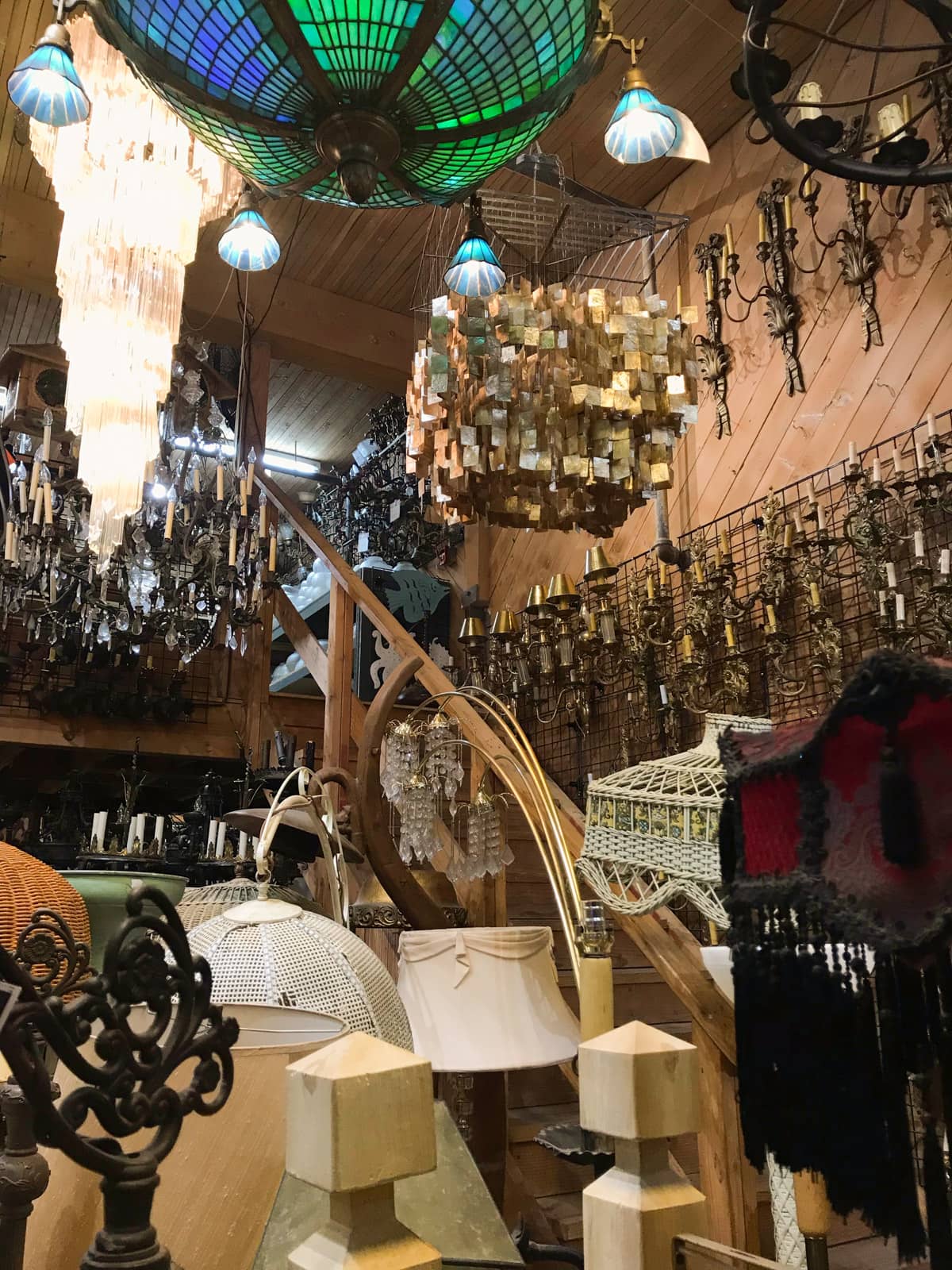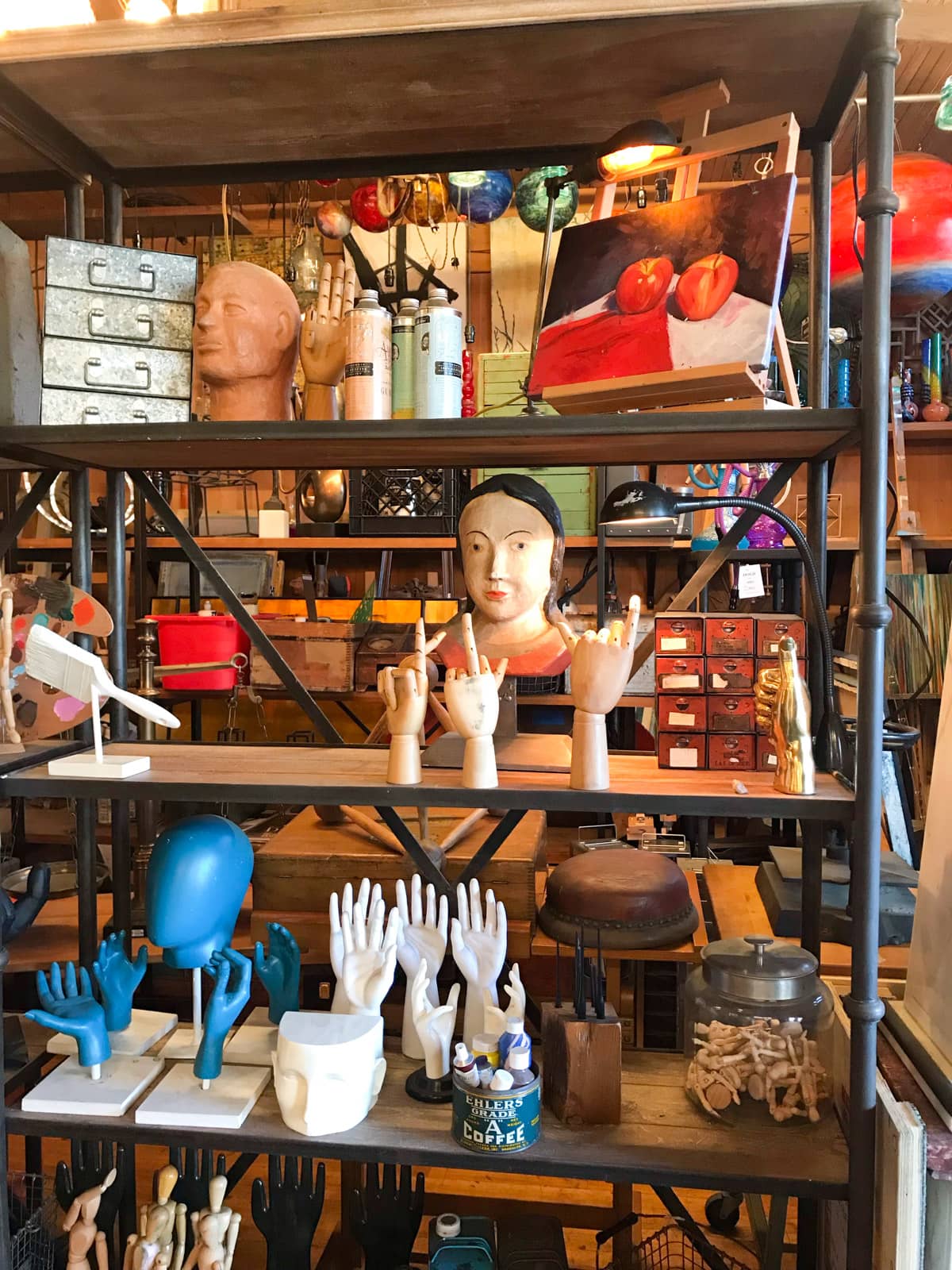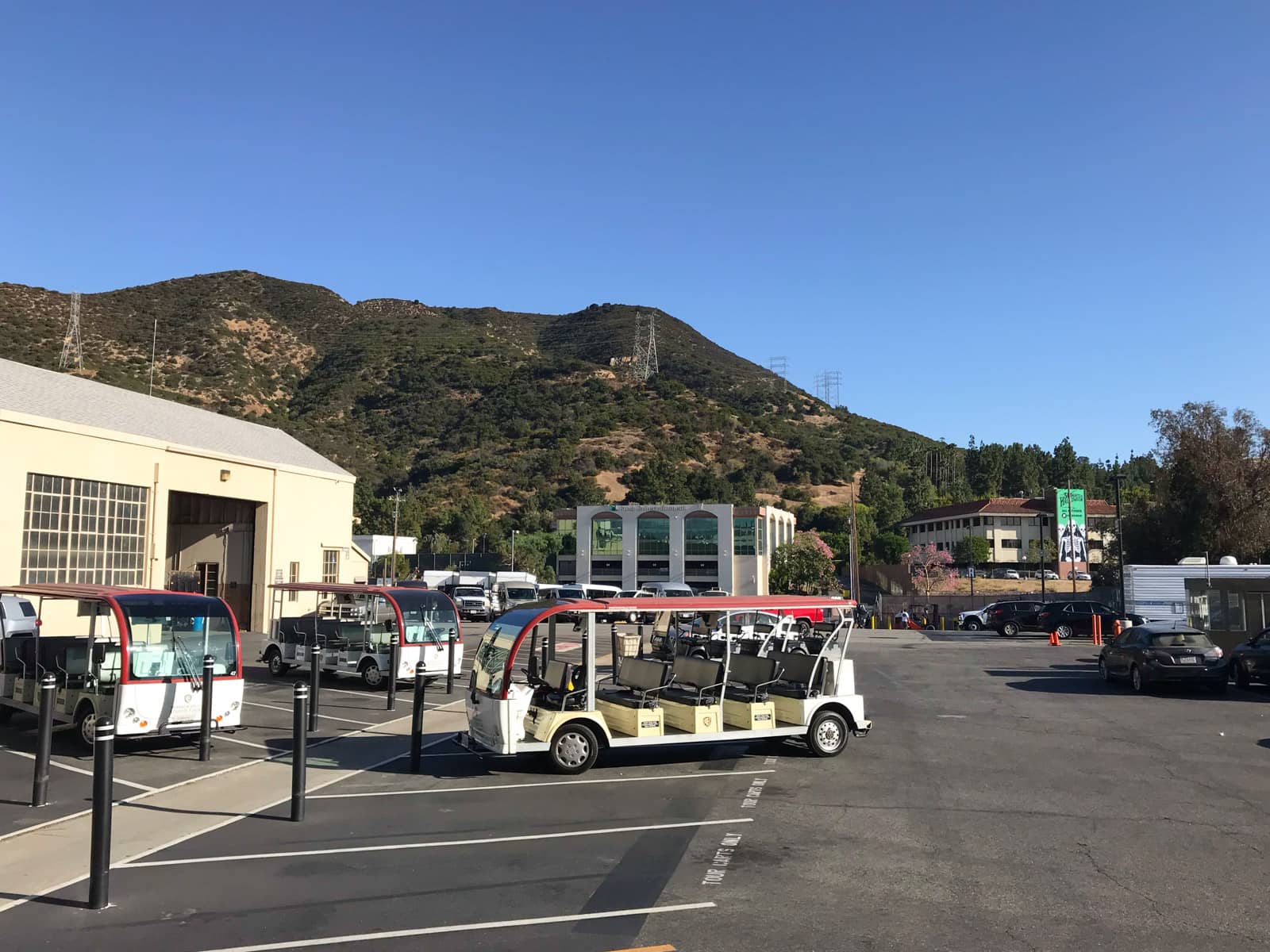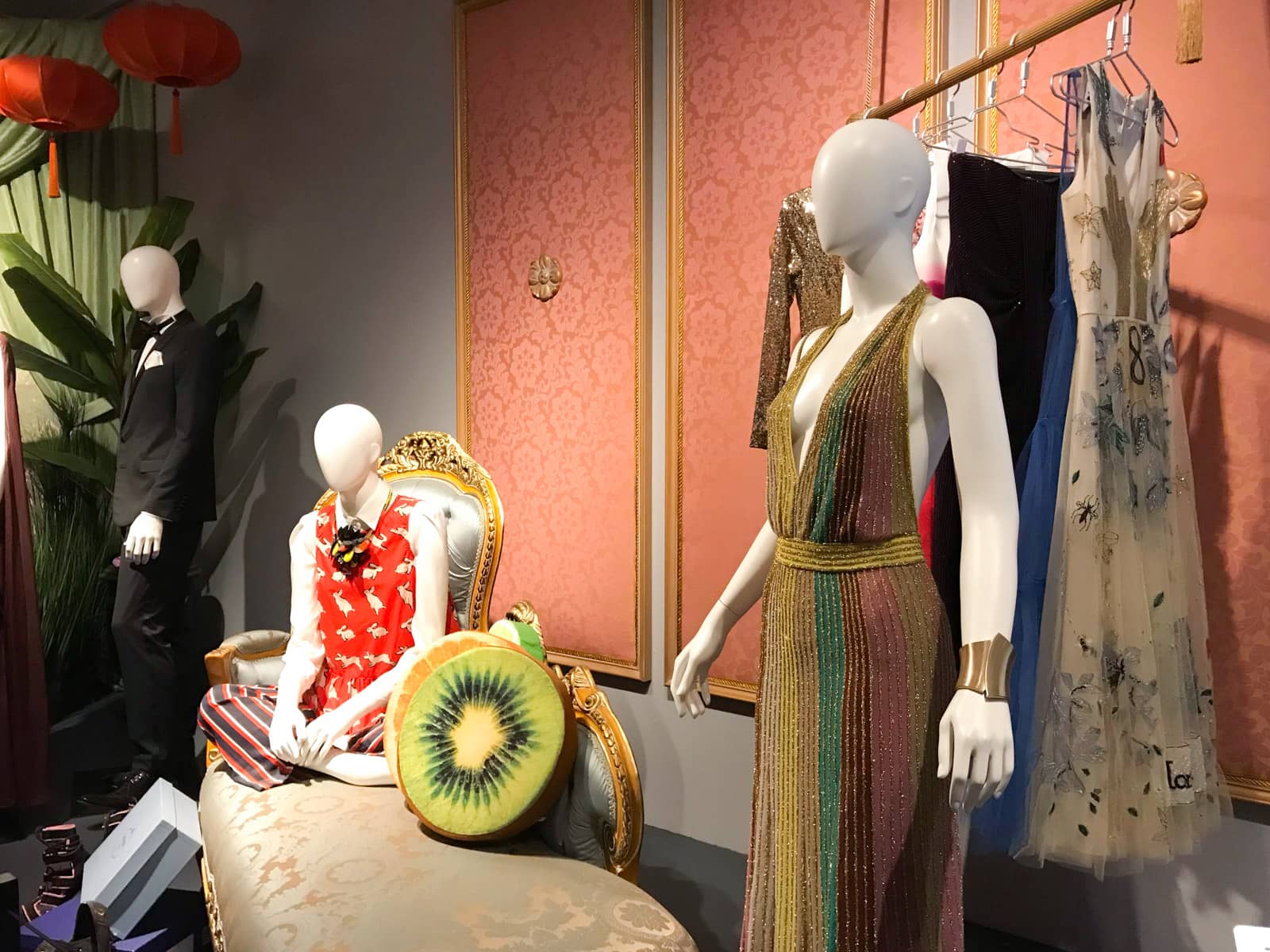 The only show that I probably watched with true dedication and saw on the tour was The Big Bang Theory. 😀 The set had to be reconstructed for the tour.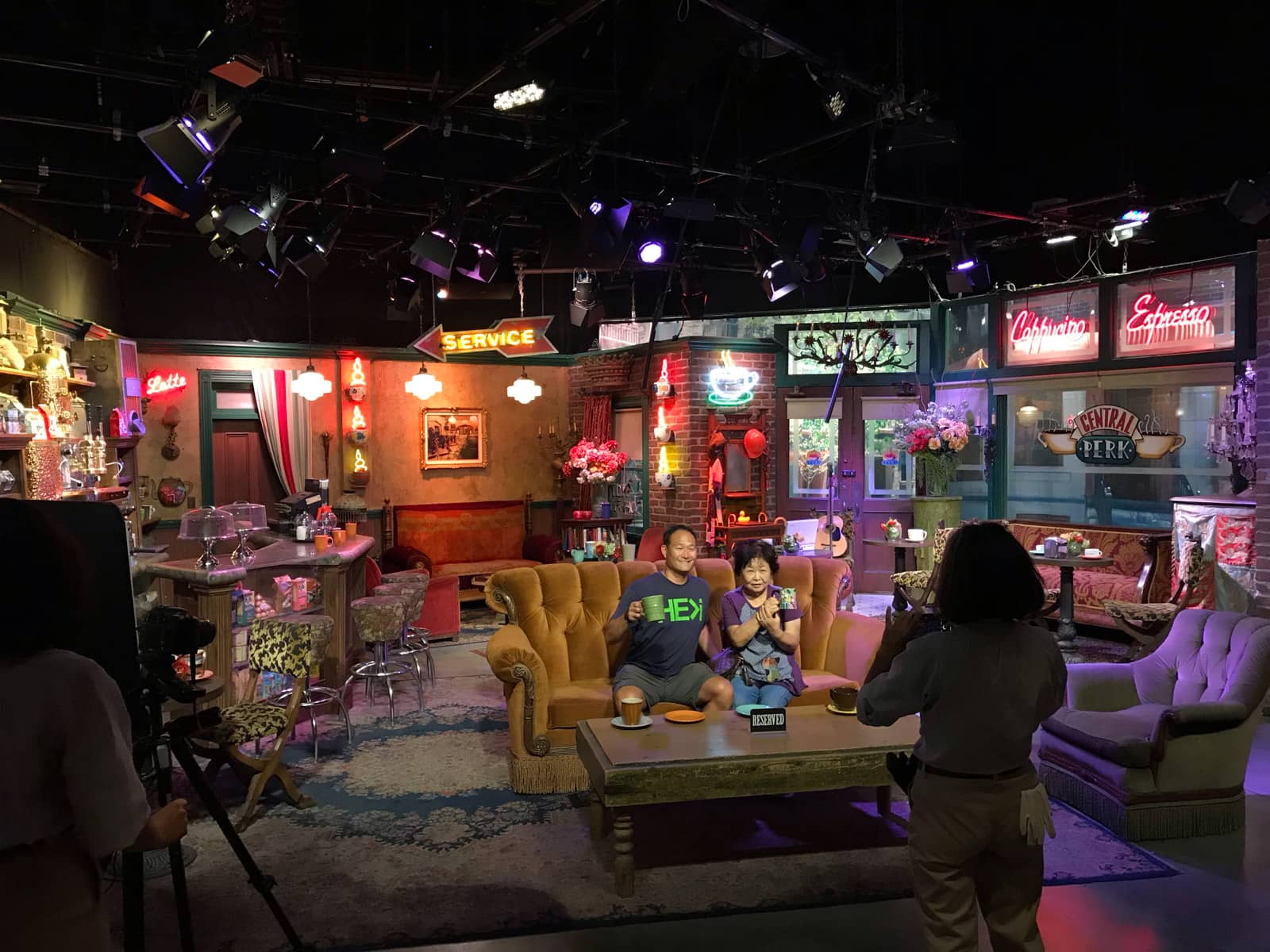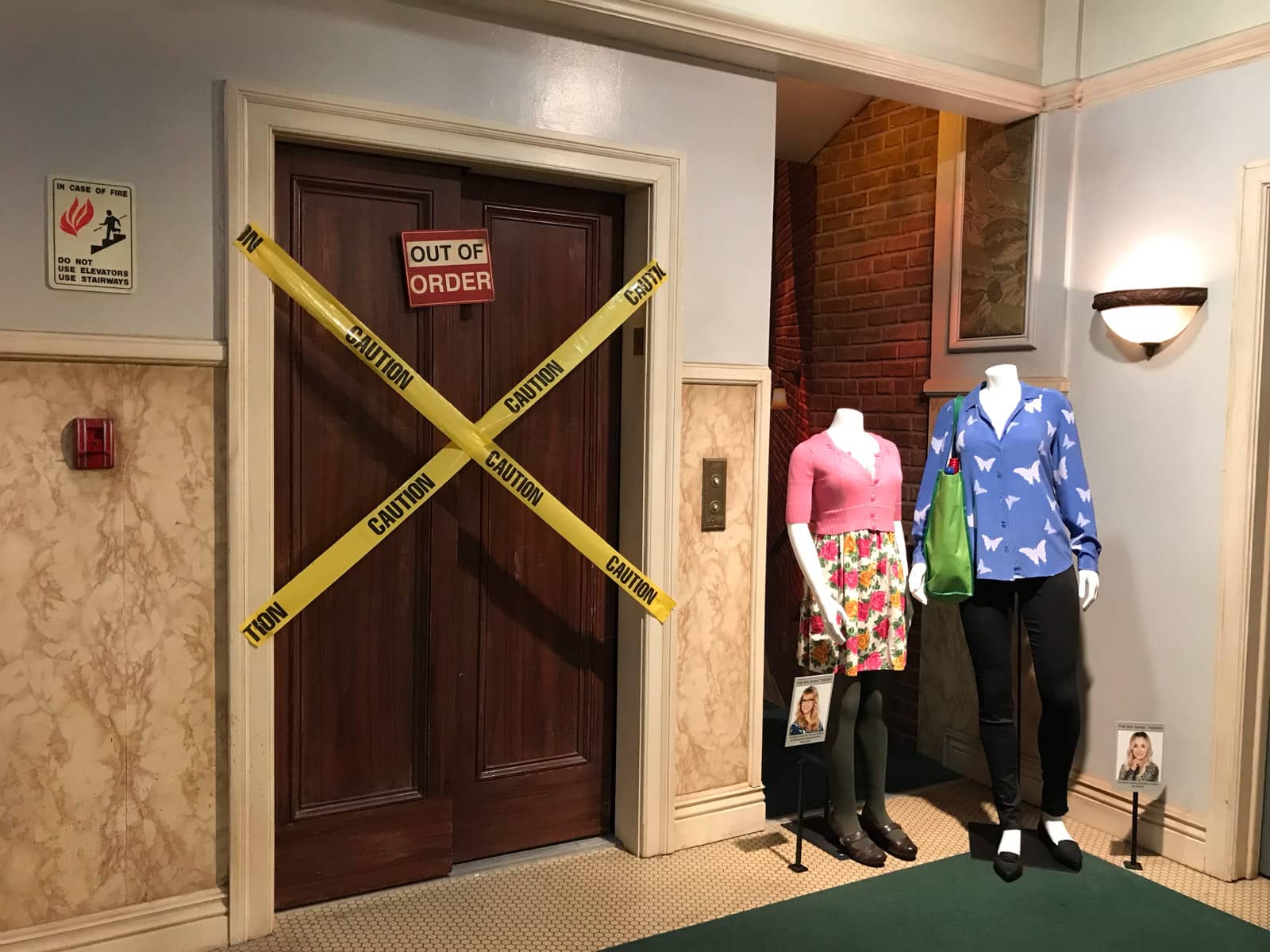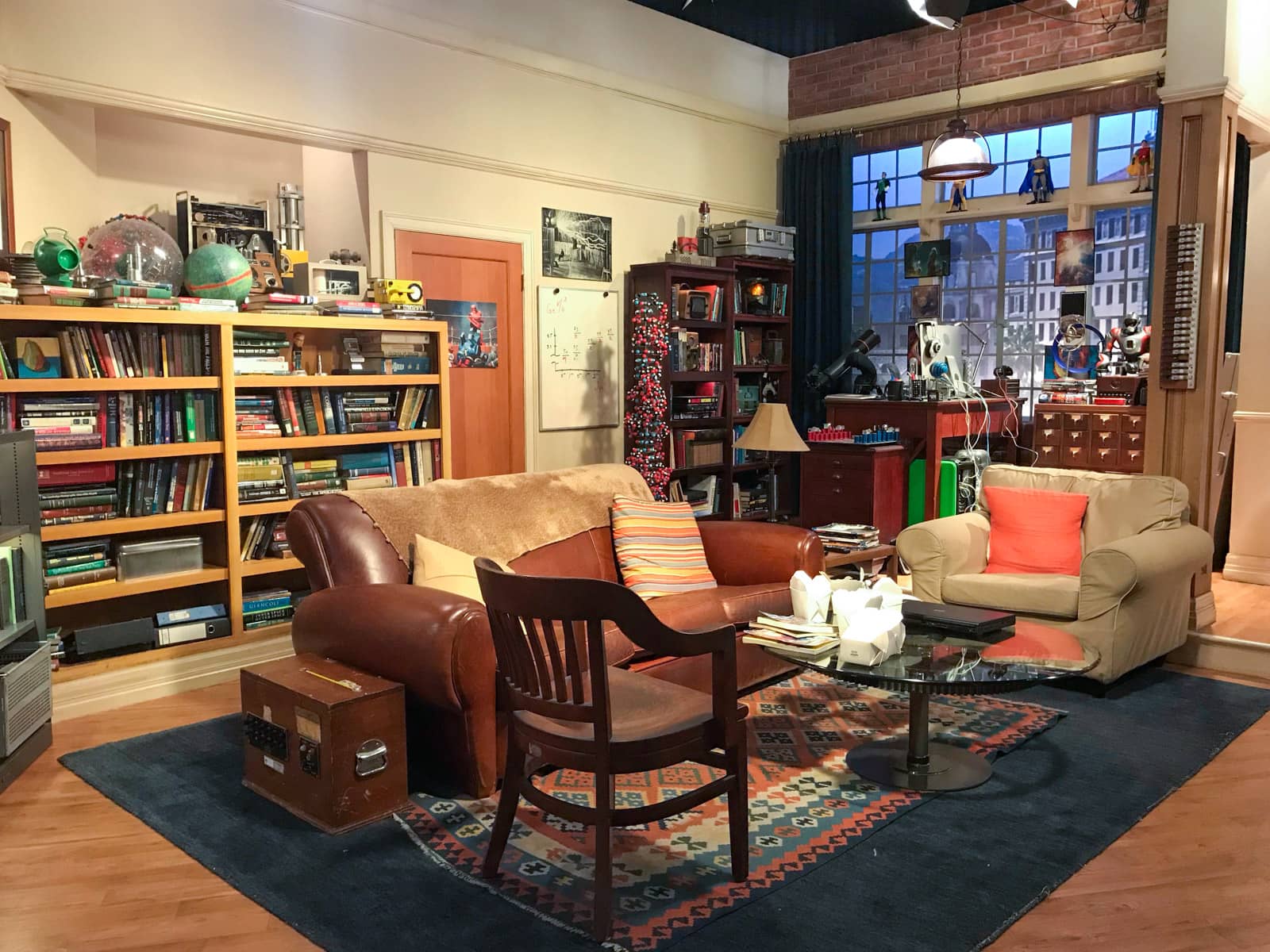 For dinner we drove up to Tacos El Venados in North Hollywood, a famous food truck with a couple of different locations. They were very popular, with some people parking on the side of the road to order food and have a quick bite. We parked around the corner and walked to the food truck. The tacos I had were the best tacos I've ever had. 🌮 America has ruined tacos for me – you just don't get the same authenticity and quality in Australia as you do there. Y'all are lucky to have access to such great Mexican food.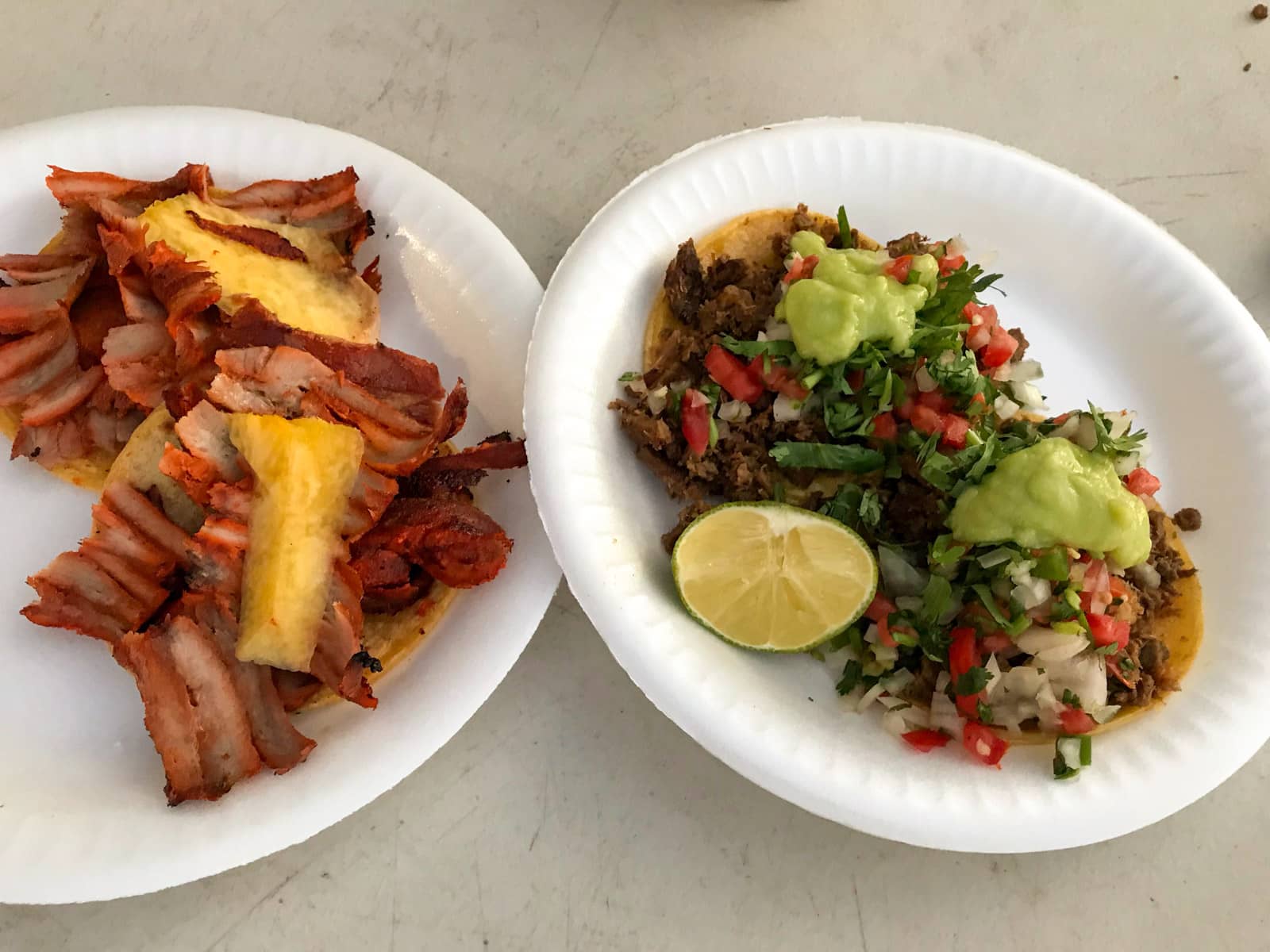 Early the next morning we checked out of our hotel and drove to Anaheim where we were staying for one night so we could have a day at Disneyland. I'd never been to this particular Disney park but Nick had when was a lot younger. We were keen to see the new Star Wars land but Nick was infinitely more keen. 🤪 It was definitely impressive, although it was a long wait for the one and only ride that was open at the time. Since it was close to Halloween, parts of the park were Halloween-themed.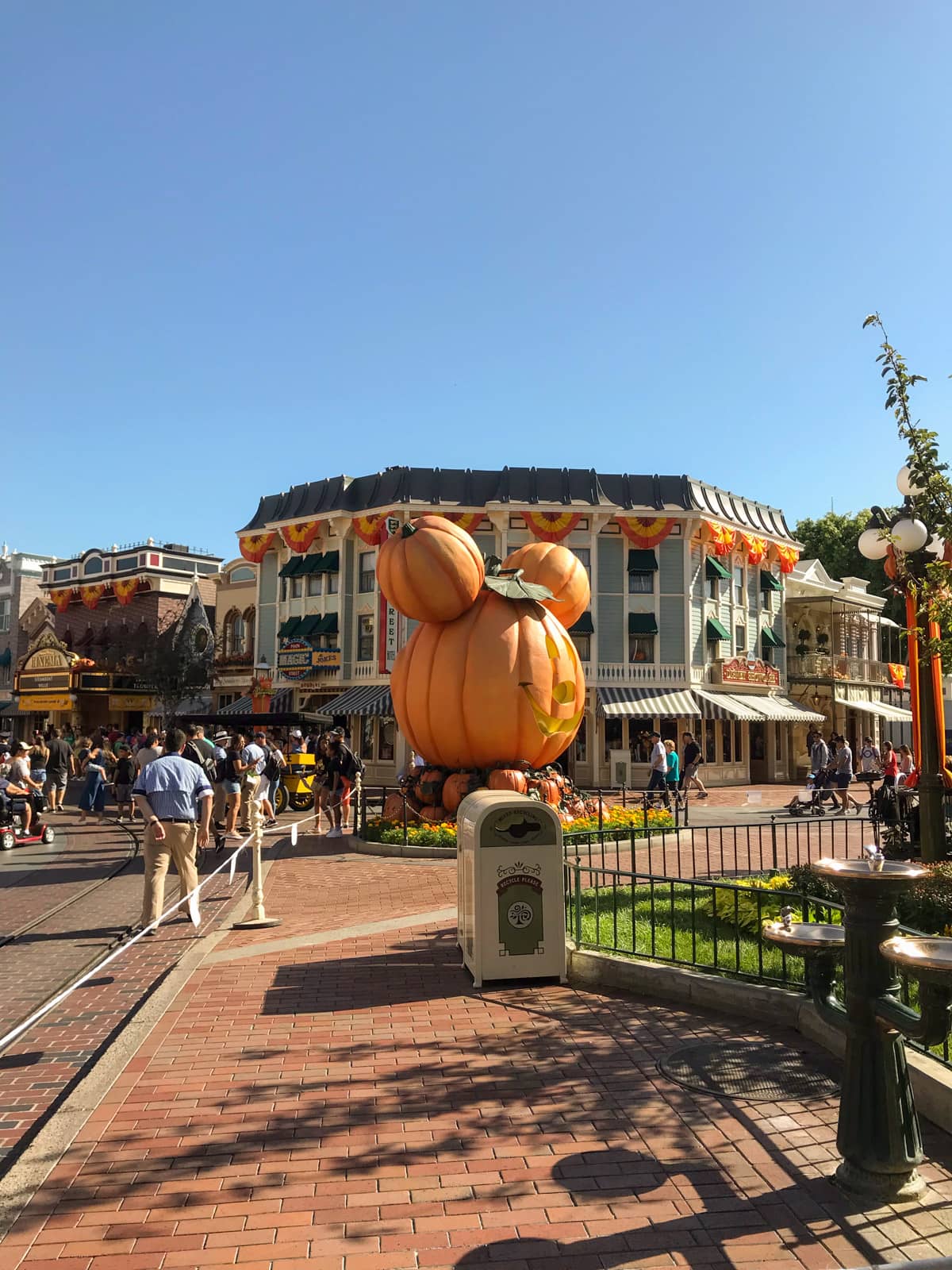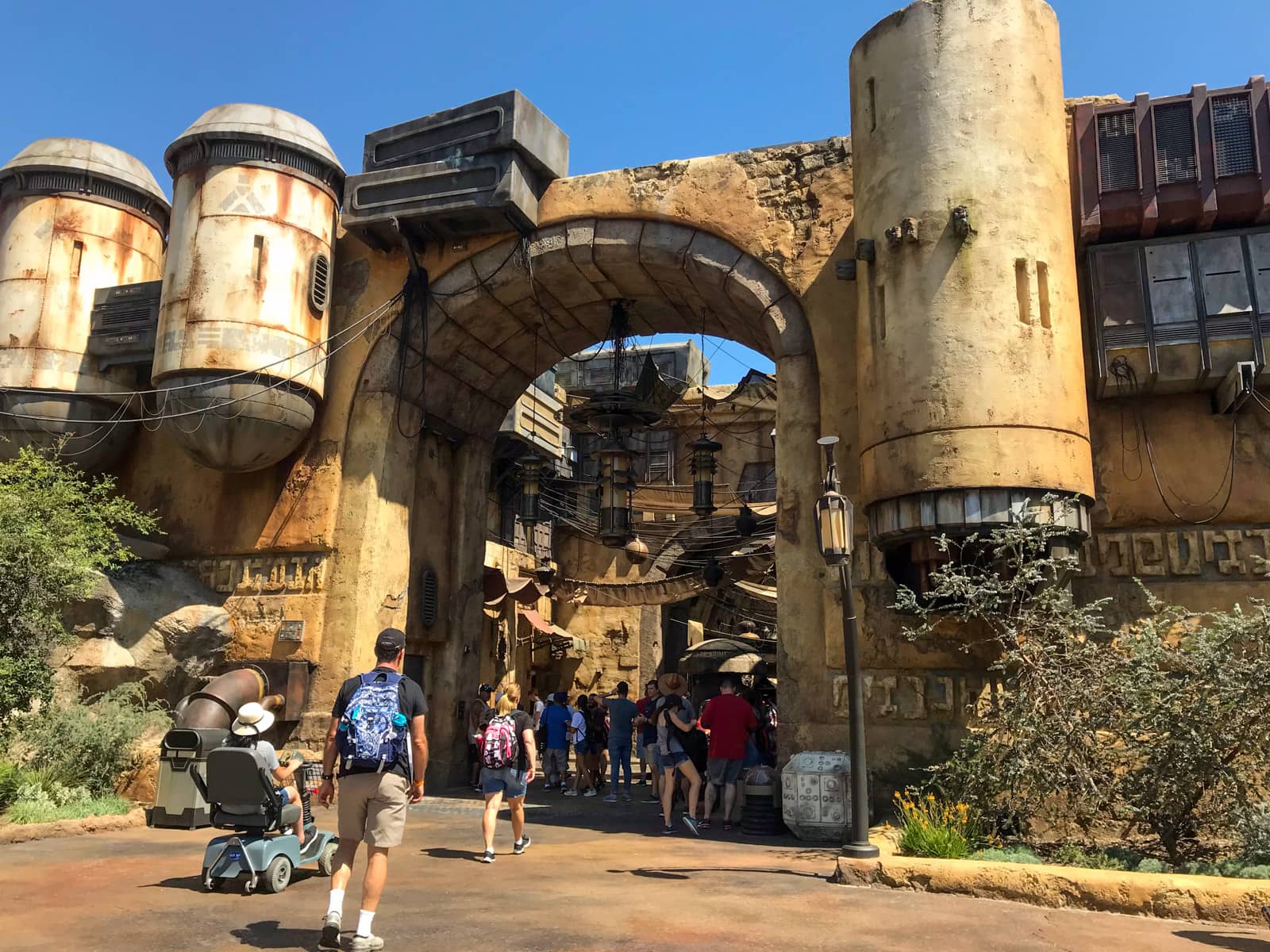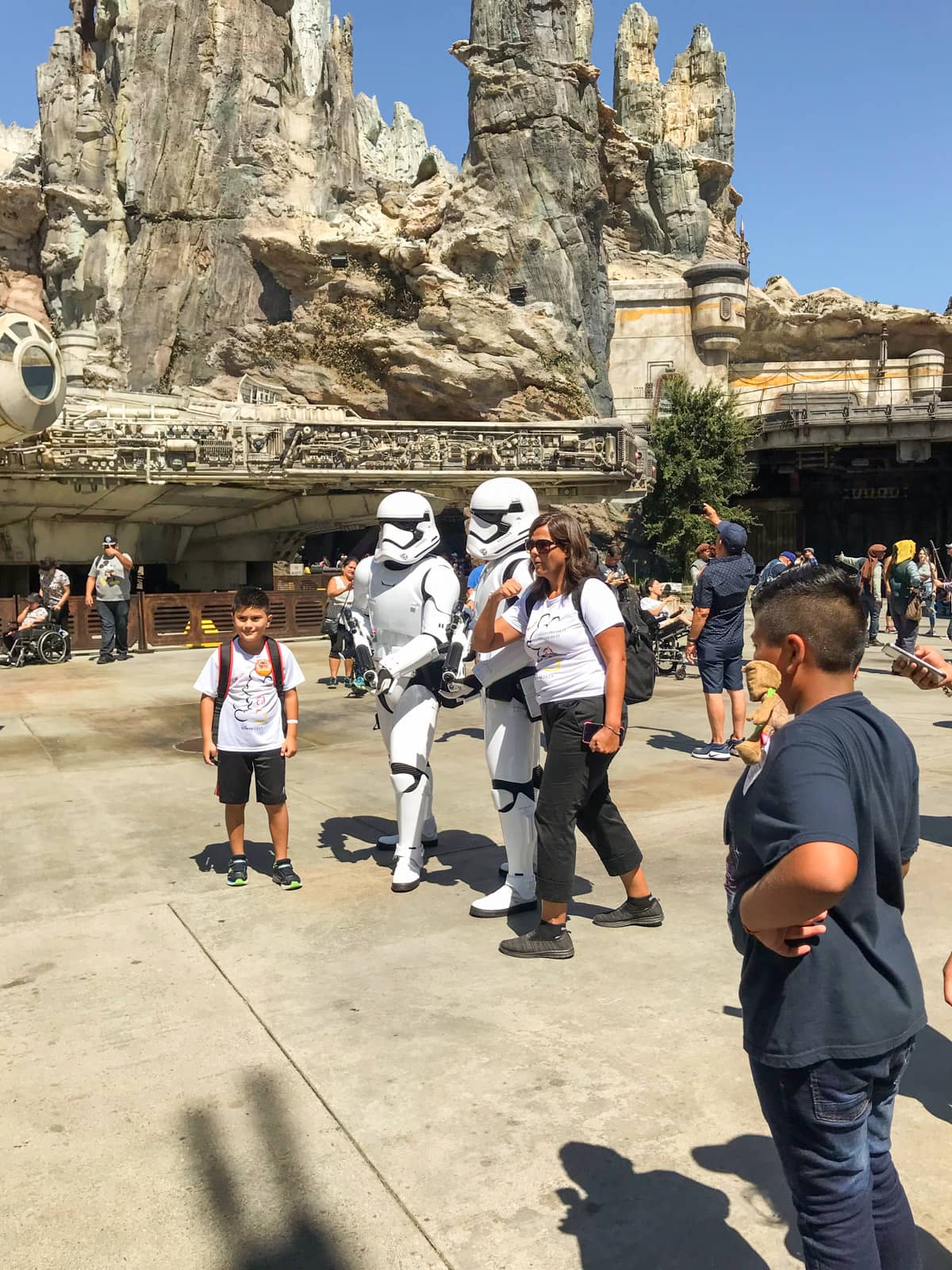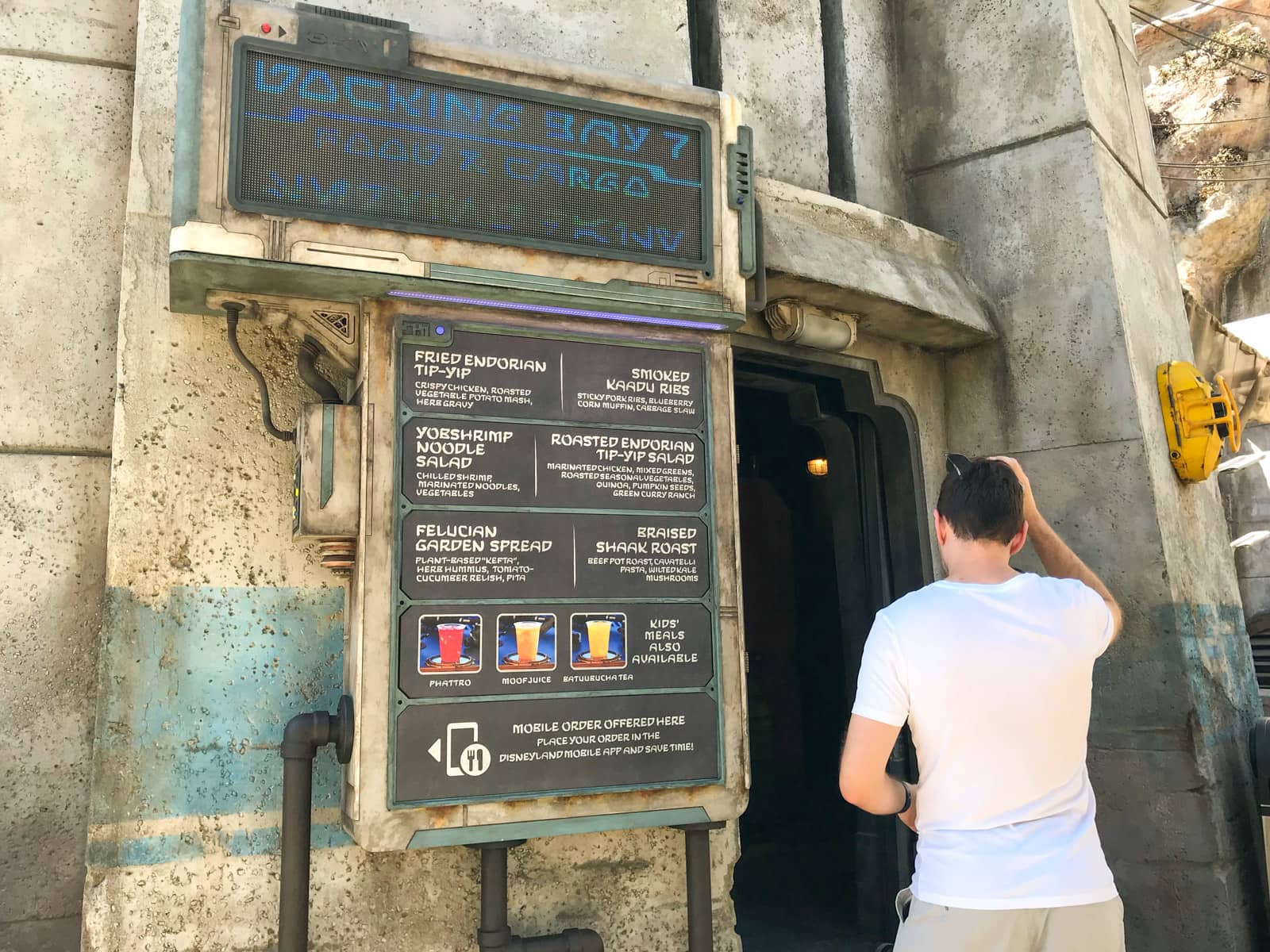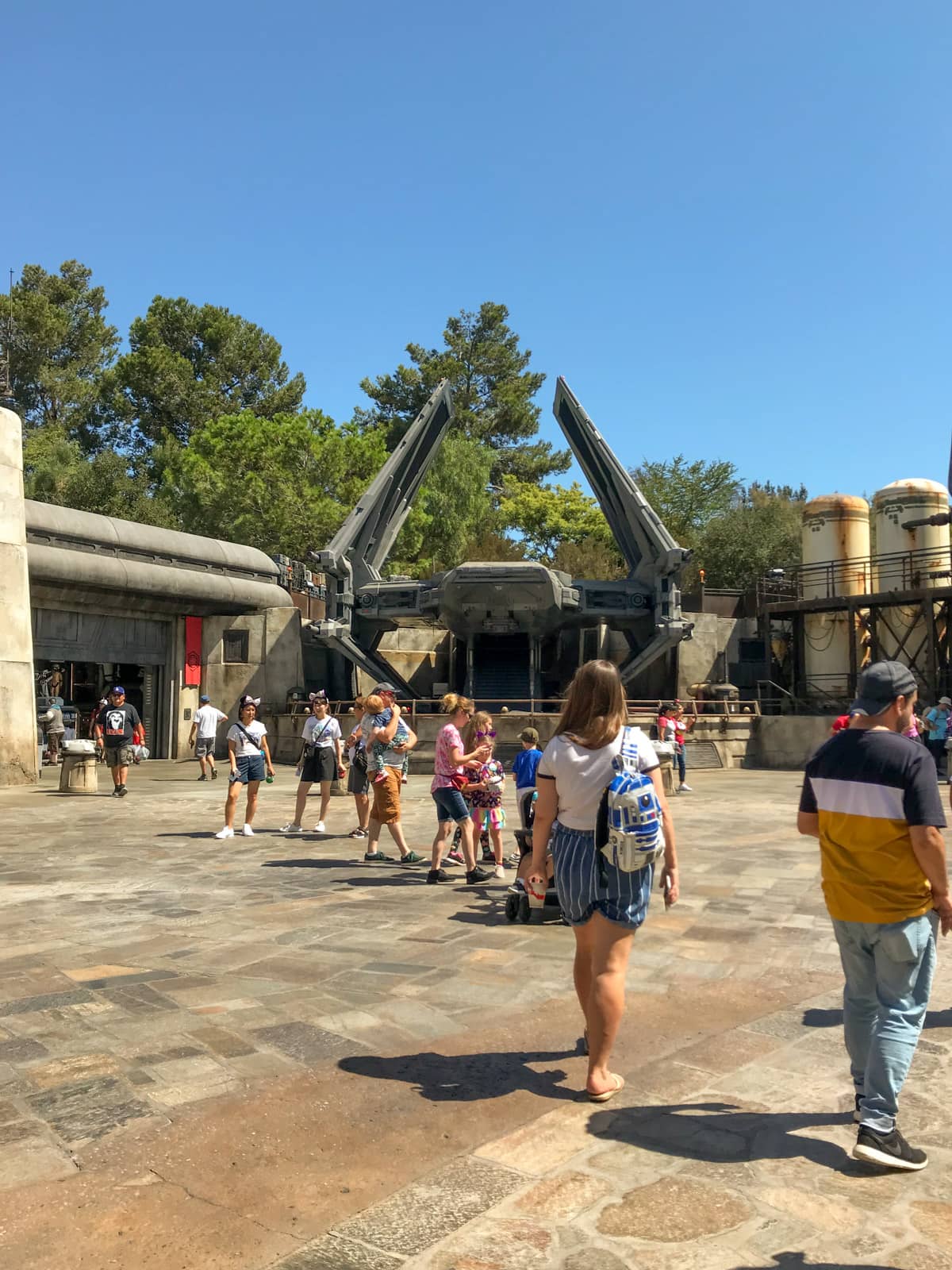 The blue milk in Star Wars land was ridiculously expensive but really lovely. It tasted like coconut and blue pea flower, really, nothing particularly mind-blowing, but still nice. (You could probably make your own with enough research and trial and error.) We stayed around to watch the fireworks and ended up watching from Star Wars land. I'm not sure if it was the best vantage point but it was pretty good.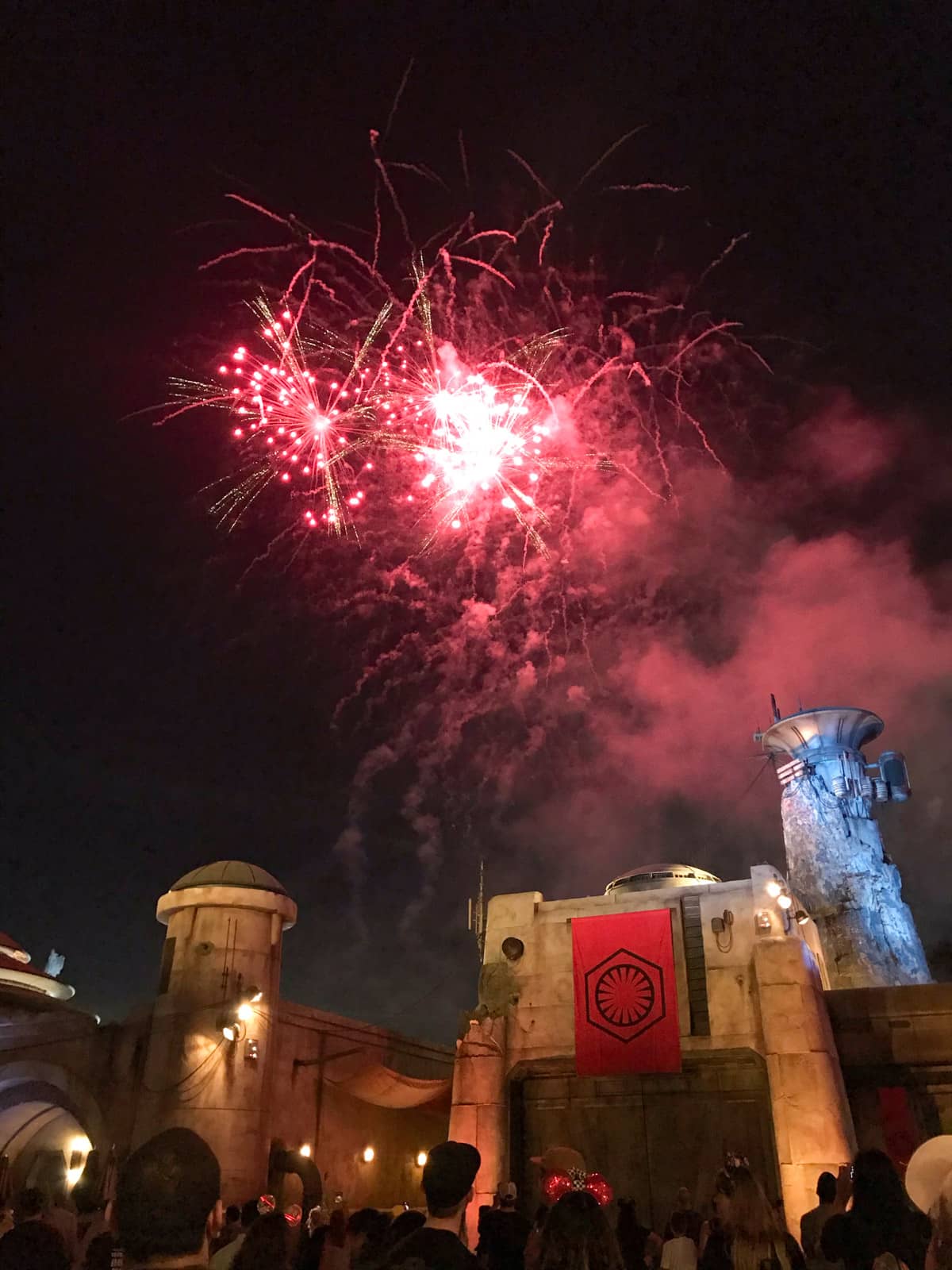 The next day we went to Disney California Adventure Park (DCA), but we only had a few hours there because we had to head to the airport for our flight home that afternoon. It was still enough to enjoy what was there! I loved the Incredicoaster. I don't love rollercoaster rides but this one had the right amount of fun and excitement without too many surprises, and wasn't in the dark (which I'm not a big fan of).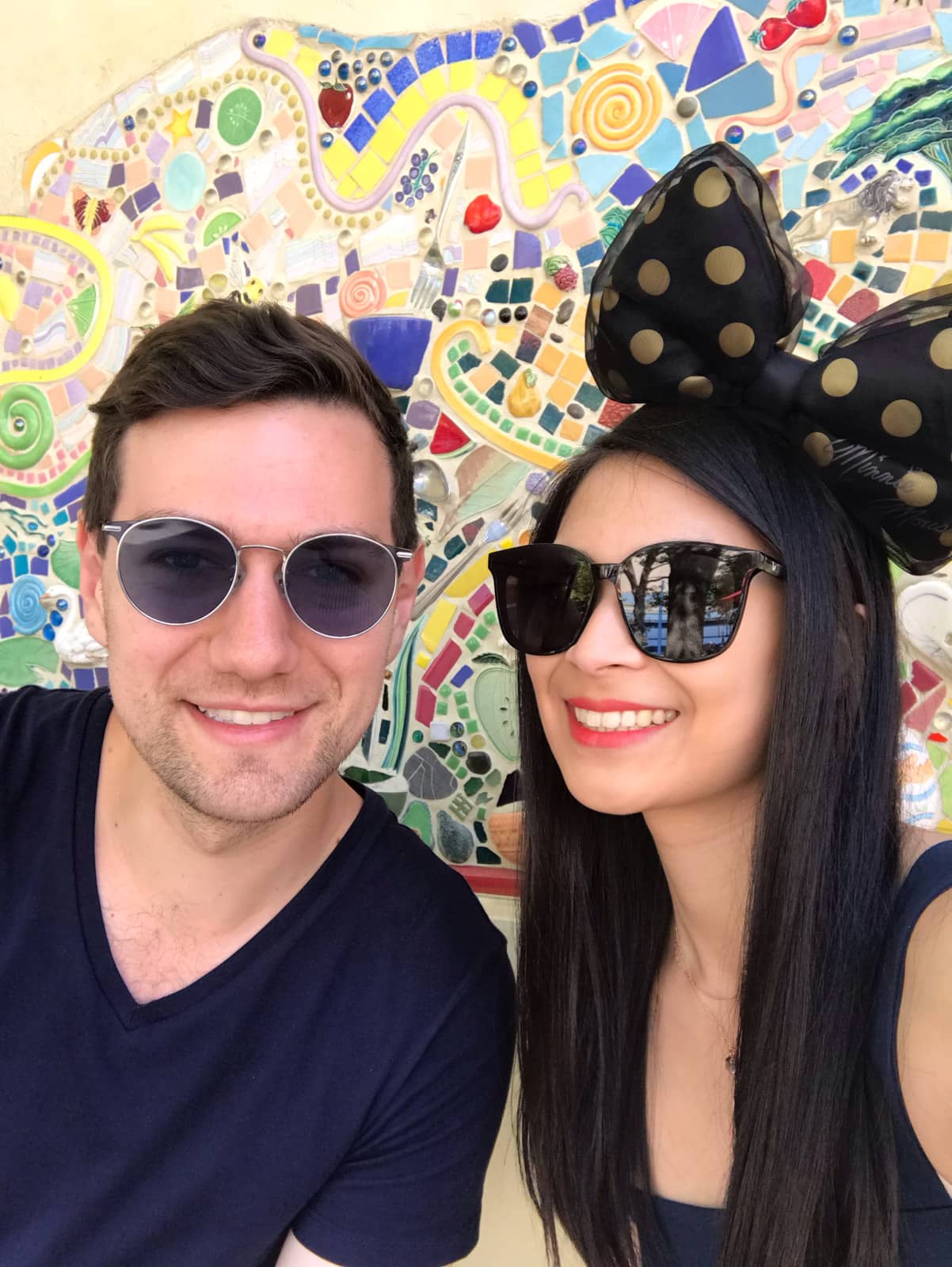 We went on the big ferris wheel, the Pixar Pal-a-Round, and I chose to go on the swinging gondolas, which roll on the rails of the wheel when it hits certain points on its rotation. Looking from the ground, it seemed fine, but it was definitely a little terrifying when sitting in it because you're not strapped in. Nick and I sat on opposite sides, and I almost fell forward at times – it was like being on an actual swing but not being able to control it, and sometimes it felt like it was swinging way more than you expected. Nick hated it, he felt very uncomfortable. 😅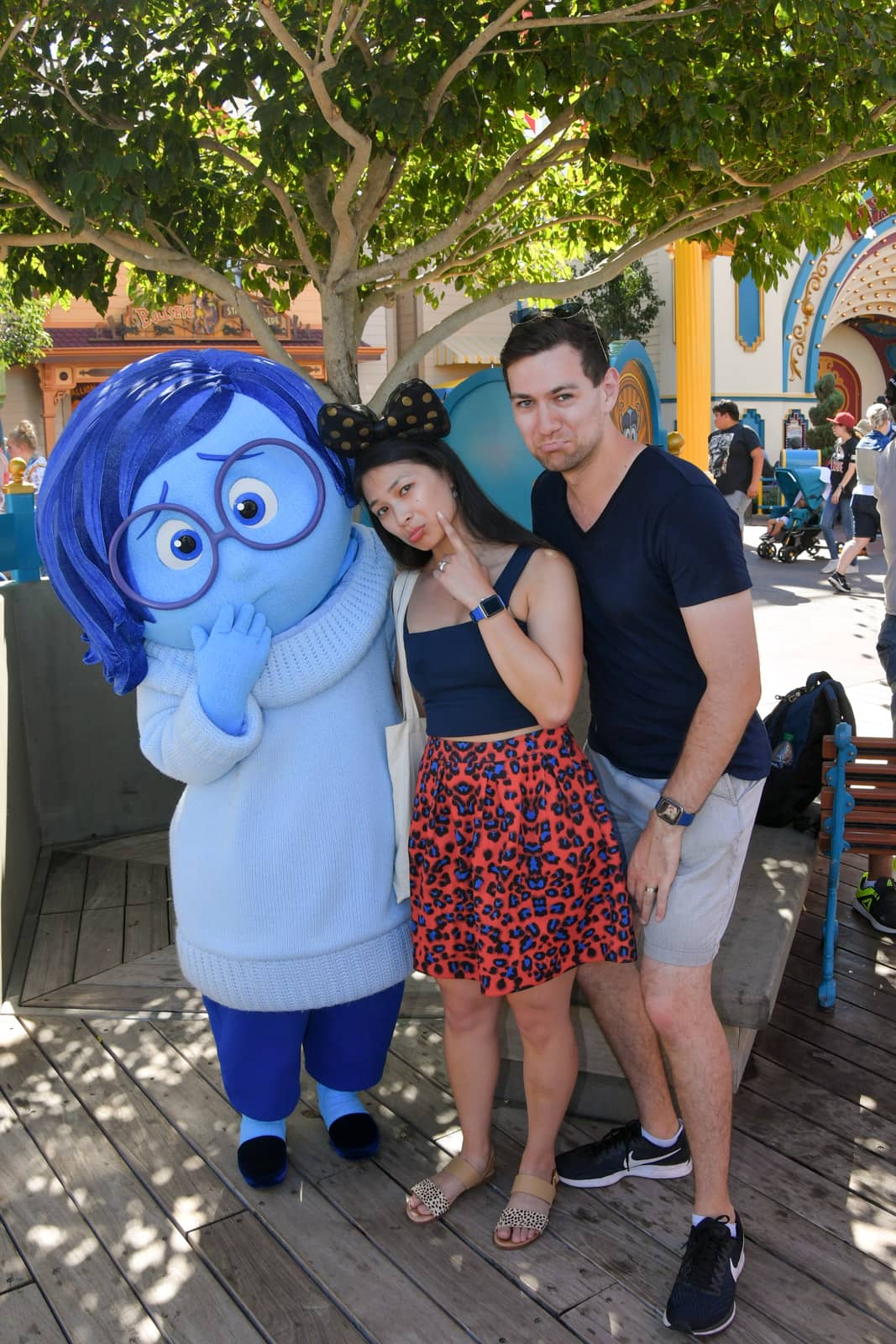 After that we knew it was time to leave… I guess you could say that we were also sad to leave. ☹️ How apt!
---
To this day, Nick still reminisces about our time in LA in 2019. He really enjoyed the time we had there – it was a more relaxed trip, we sort of went with the flow of things. We had a few things planned, but enough free time to roam and explore. The weather was, well, hot – but hard to beat.
And the tacos were really good. 😭🌮