My first trip to Portland, Oregon (2018)
This post is part of the informal Travel Throwback Tuesdays series, where I write about some travel I've done in the past couple of years that I never got around to sharing on my blog. In the last edition of Travel Throwback Tuesdays, I reminisced on our trip to Portland, Ore. from 2019, but today I take a brief pause and take you even further back to 2018, which was my first time in Portland.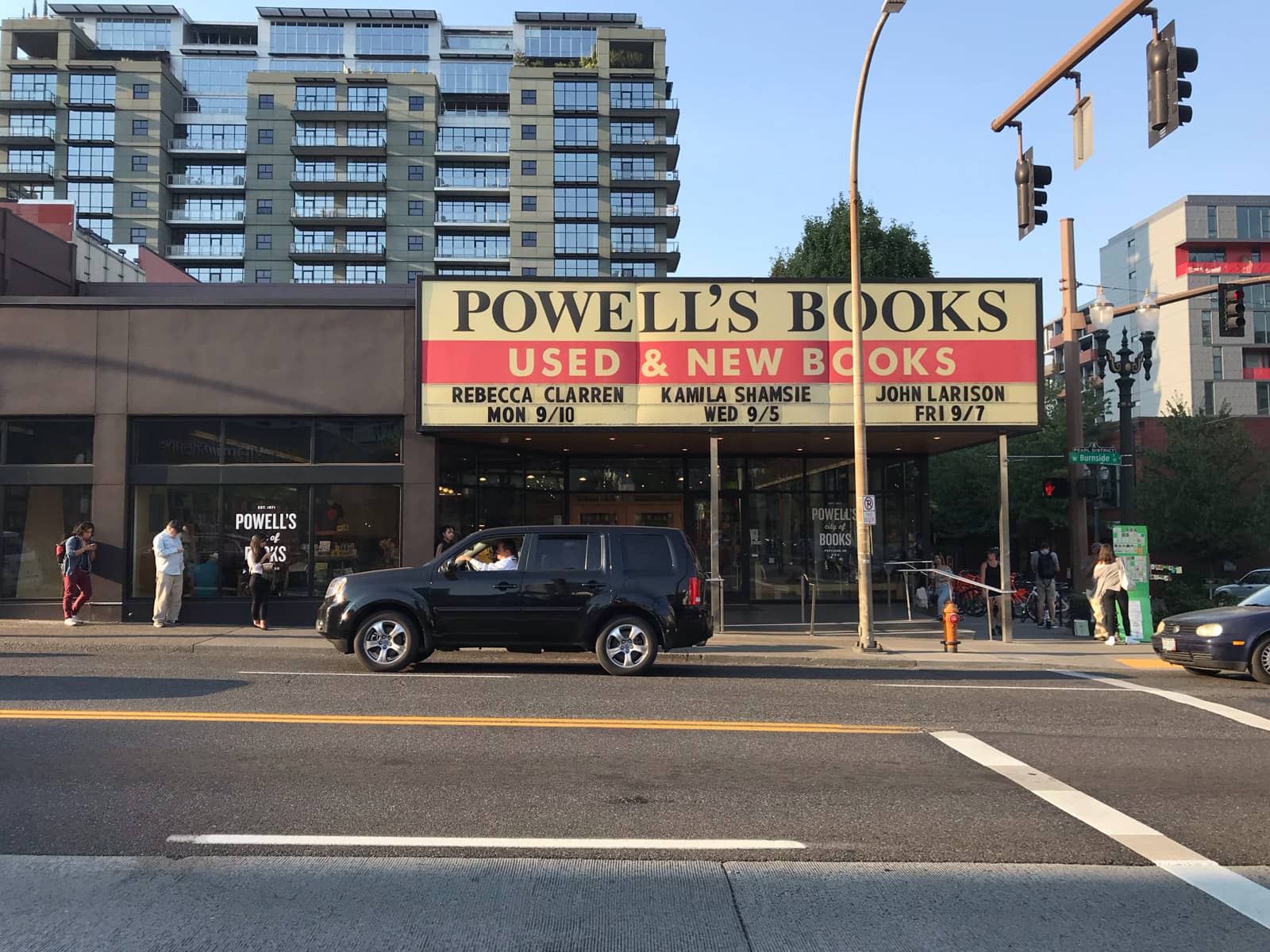 I've written about my trip to Portland in two separate posts, Dear XOXO, and alone ≠ lonely – the former being about my experience at XOXO festival (the main reason I went to Portland in the first place) and the latter being about my solo adventure to Multnomah Falls and the Columbia River Gorge. I haven't written about the adventures I had apart from all of that. 😊 So here it is! 💙
I must reiterate that I was travelling alone, and this was my first time travelling internationally alone. I'd been on a flight to the other side of Australia – to Perth (again for a conference!) – but there was something different about literally jetting to another hemisphere and being so far away from what was familiar. And all alone. I remember the experiences I had in Portland like they were yesterday. It felt like one of the longest 10-day periods of my life, largely because so many of those memories were new.
I distinctly remember having an emotional breakdown the night before flying out of Sydney. I felt nervous and scared. I had been so, so excited, but I just wasn't feeling up for doing this on my own. I'm not bad at preparing for things. I don't really over-prepare, but I just know that sometimes the more I prepare, the more I panic. Nick consoled me and I felt much better by the next day, but it was all very strange and very new being in my mid-to-late twenties having almost never boarded a plane by myself.
When I landed in Portland I kinda knew I'd messed up by not really preparing for how I would be able to get by without a phone. I sort of just assumed there would be free wifi at a telco in the airport. I asked a man working at a travel information booth for some help and he gave me a map and pointed out that the MAX light rail would take me where I needed to go.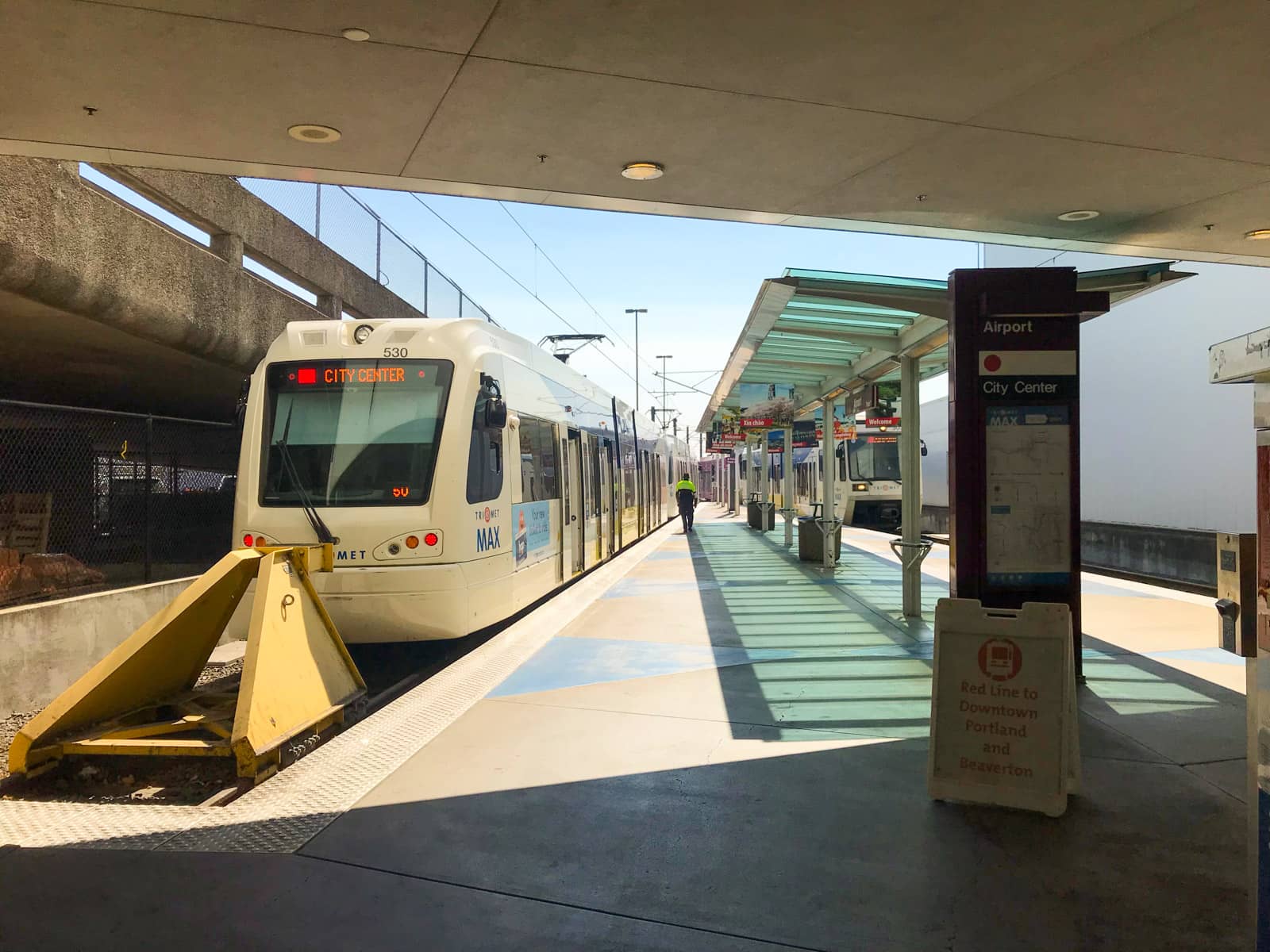 I probably handled the situation well, but in my mind I panicked a little when he asked where I wanted to go, and I had no clue. I didn't even have a fucking plan. I'm laughing as I write this, but in my mind, I was telling myself to get a grip. This is the shit that people forget to plan. You arrive at the airport then what. Travel isn't that simple. I told him where I was staying. I figured that'd be easiest. Get myself into town and go from there. He pointed out a shopping centre where I could find a T-Mobile. It wasn't too far from the Jupiter – the hotel I was staying in – and I could get a streetcar to my hotel.
I bought a 1-day ticket so I could just catch as much transport as I needed that day. I think I felt rather on edge while I was on it. It's funny how you feel super secure when you have a working phone with service, and very unsafe and lost when you don't. Take me back to 2001 please. 😂 I remember feeling like this, but just telling myself to pay attention to my surroundings as well as take it all in. I knew it wouldn't be long before I could get phone service. I just didn't want to be stuck in the middle of nowhere.
I felt more comfortable once I got to the T-Mobile to get a SIM card and the staff were really friendly and helpful. I dropped my suitcase off at my hotel and spent the rest of my afternoon in Portland, exploring downtown. I had lunch at a poke bowl place. The whole area was very quiet. My first impression of Portland was that it felt pretty quiet and relaxed. I took the opportunity to browse the Apple Store and walked through some of the South Park Blocks, a series of blocks with planted trees and benches that goes through downtown and up to Portland State University.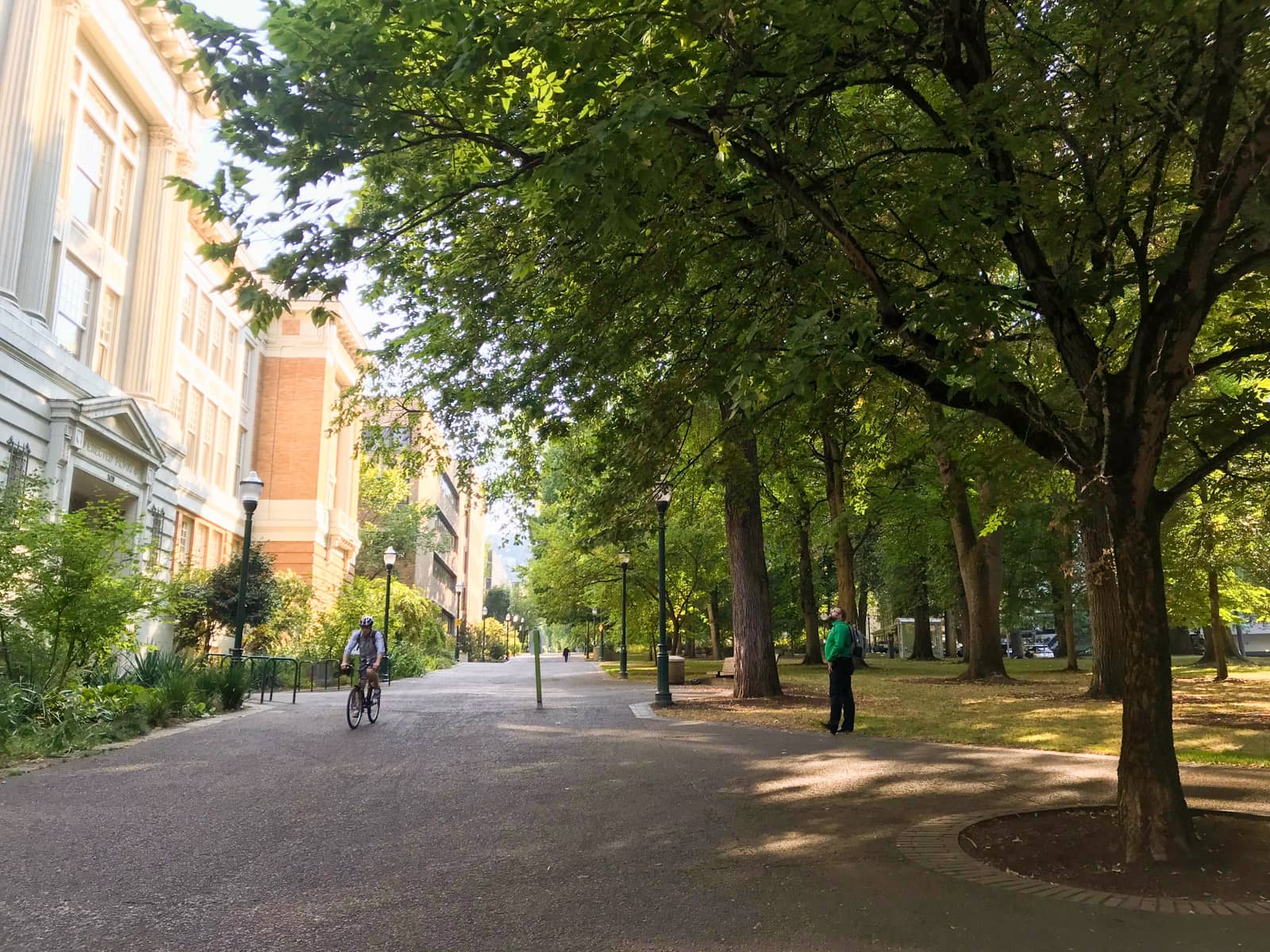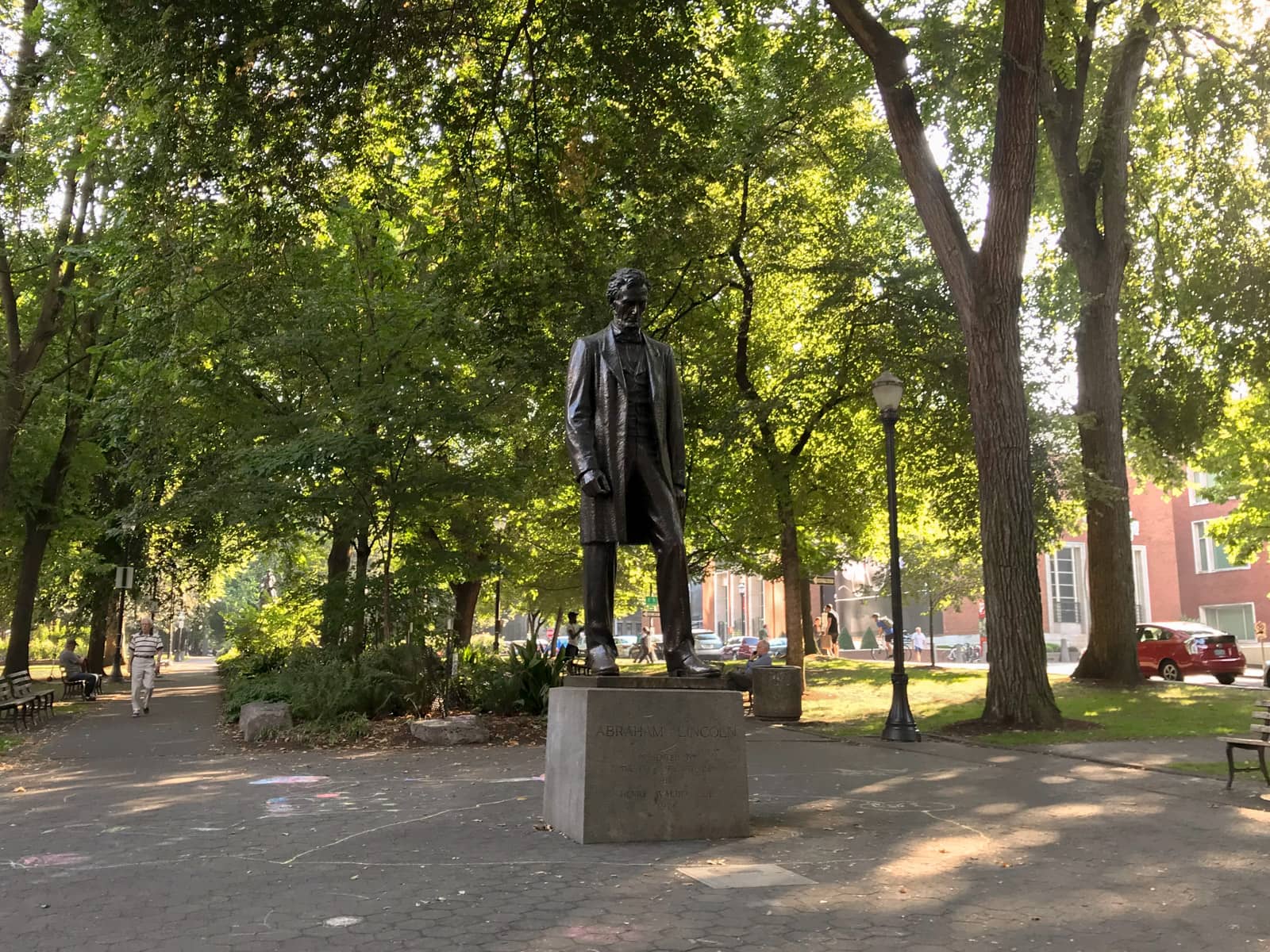 It was actually a really warm day! I'm not sure what I was expecting of the weather, but it was definitely pleasant. I found a Blue Star Donuts and took the opportunity to get one. This one is a Chocolate Buttermilk Old-Fashioned. I mostly got it because of the bergamot glaze, which appeals to my tea-loving tastebuds. I wanted to try all the flavours! 🍩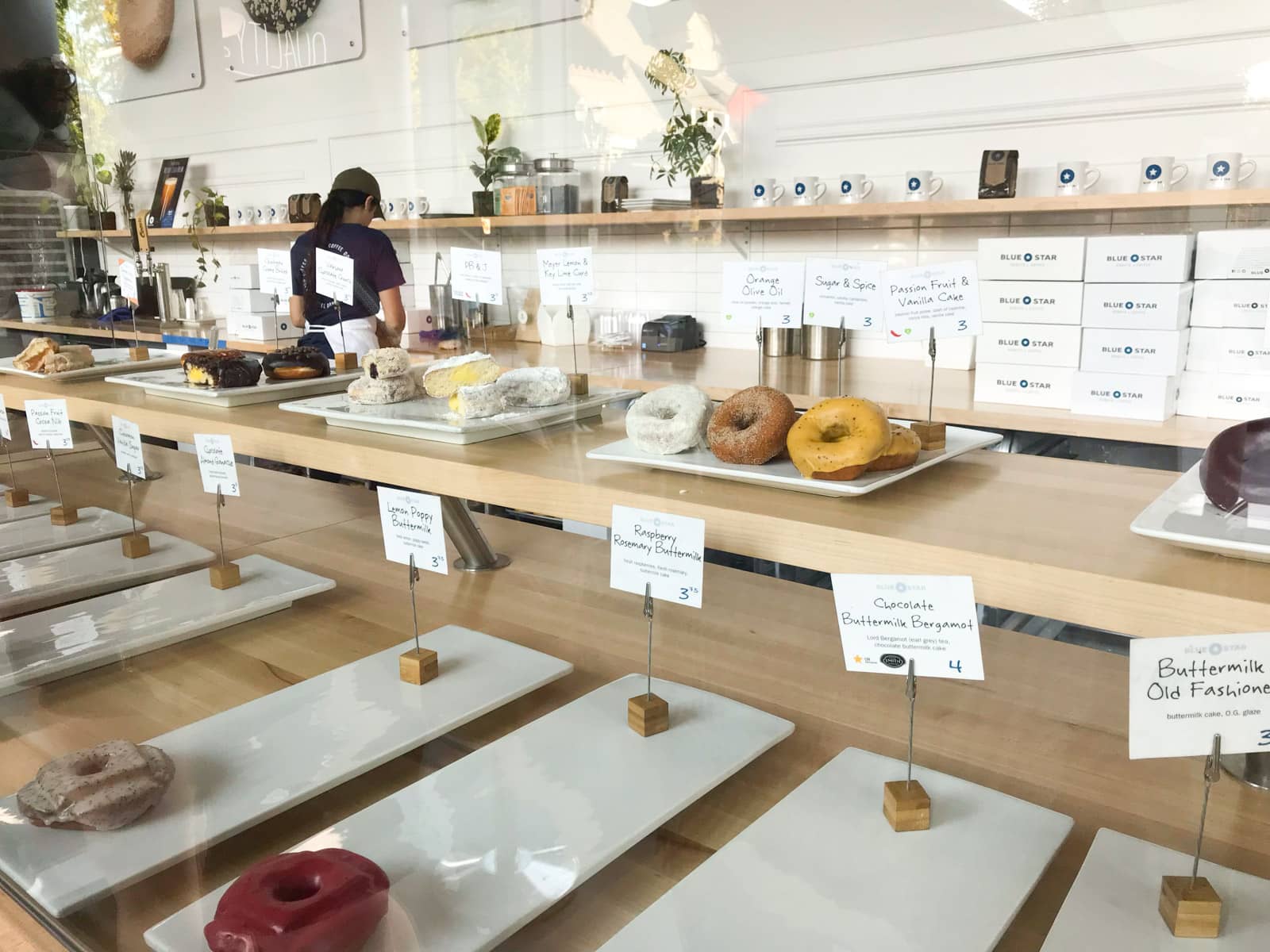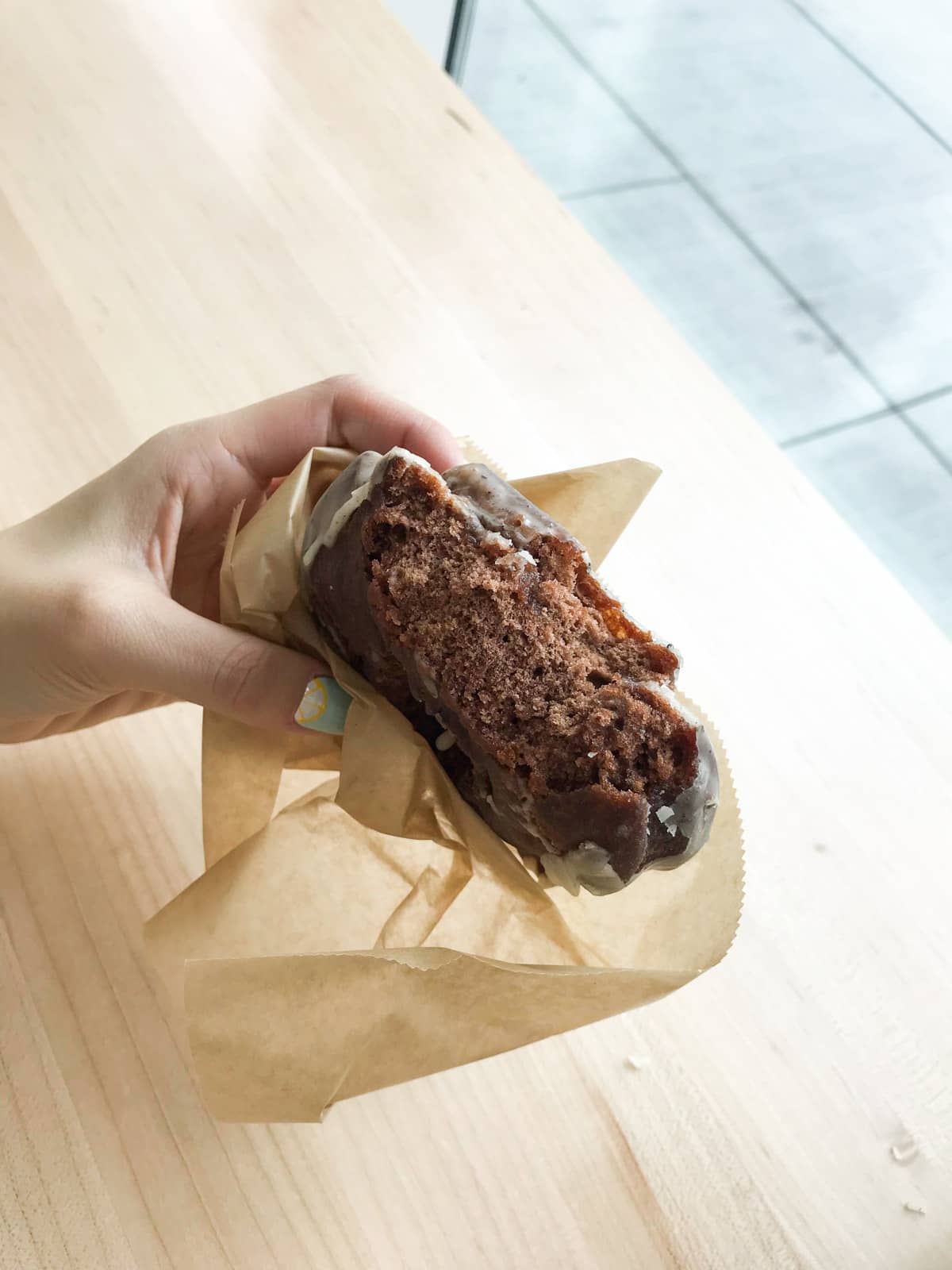 I went to Powell's books. I could have spent days in there. 😩 I don't even read as many books as I used to a decade ago, but I think anyone can love a bookstore. Seriously.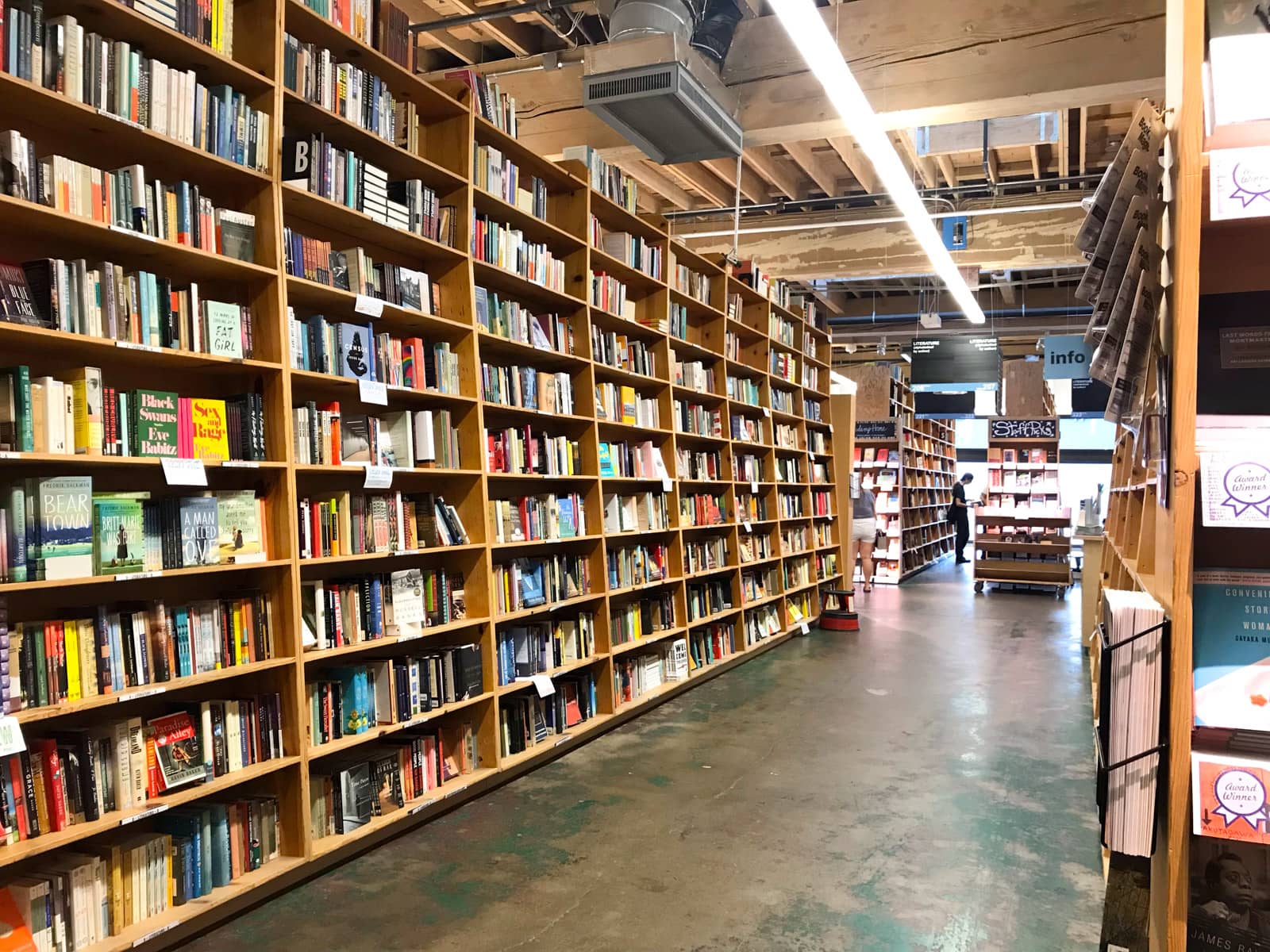 I had an early night (after a 12-hour flight and a 2-hour flight, you'd think I'd be tired after going through half a day haha), and the next morning I went to a cafe called Grendel's Coffee House, across the road from the Jupiter. This was, and still is, one of my favourite places to get a chai latte. It's… it's the real deal. If you're a chai snob like me, you will love it. None of this mixed-powdered bullshit. Real chai with real spice.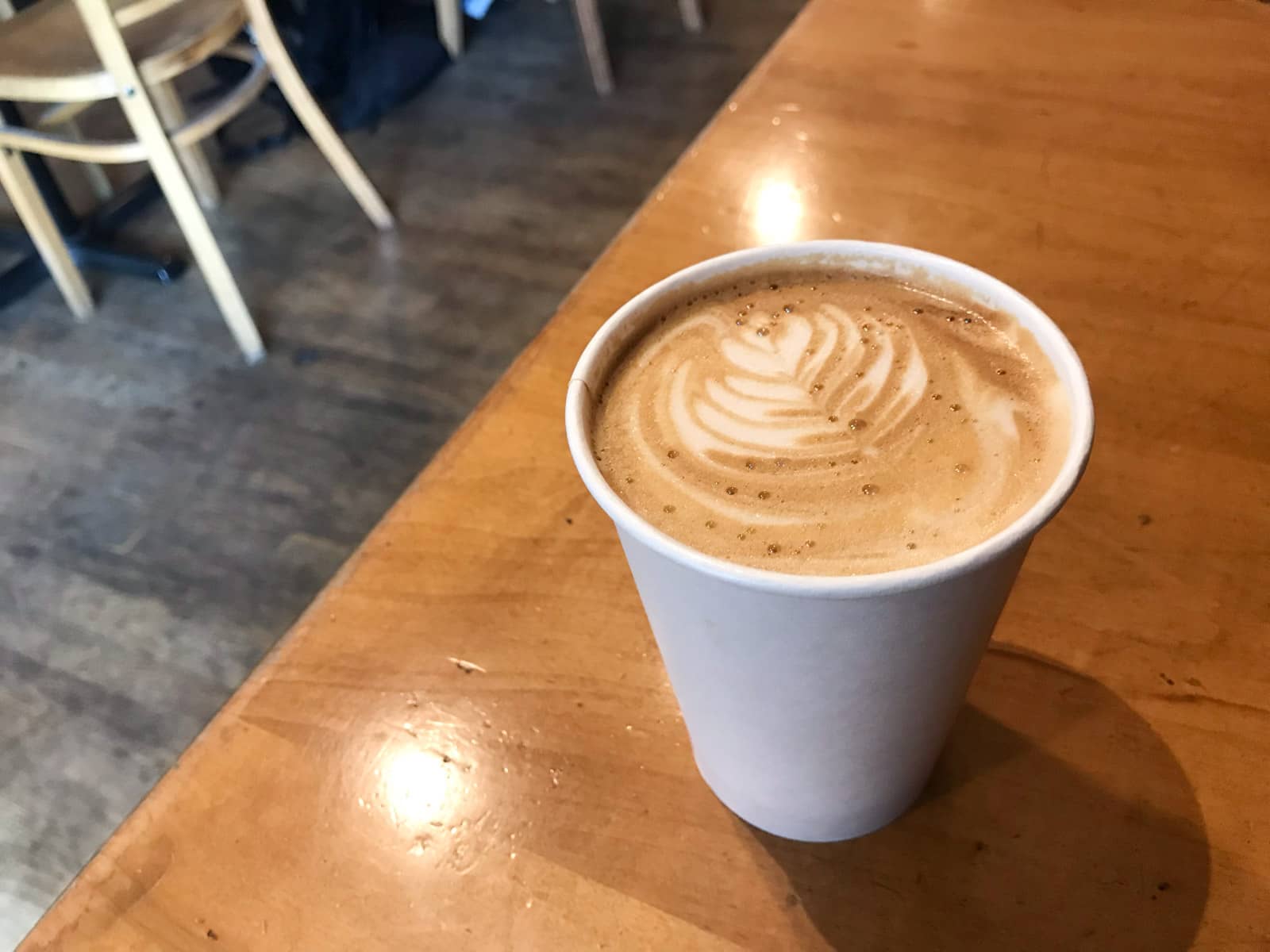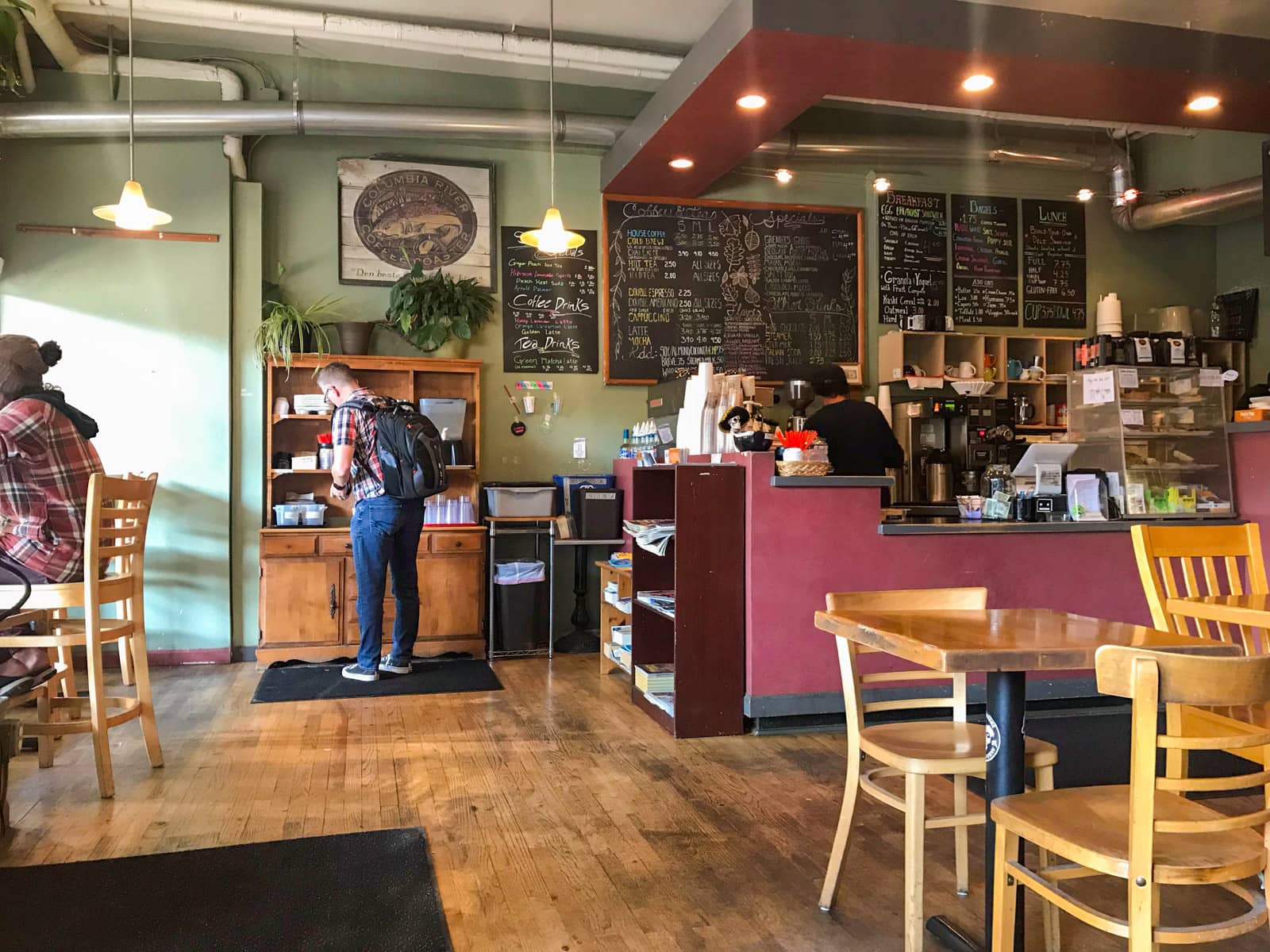 Later that morning, after getting some work done, I met up with a new friend I made in the XOXO community, Victoria. 💖 She suggested a brunch place and shouted the bill. 😌 We had expected some others to join us, but it was just the two of us and I was totally OK with that.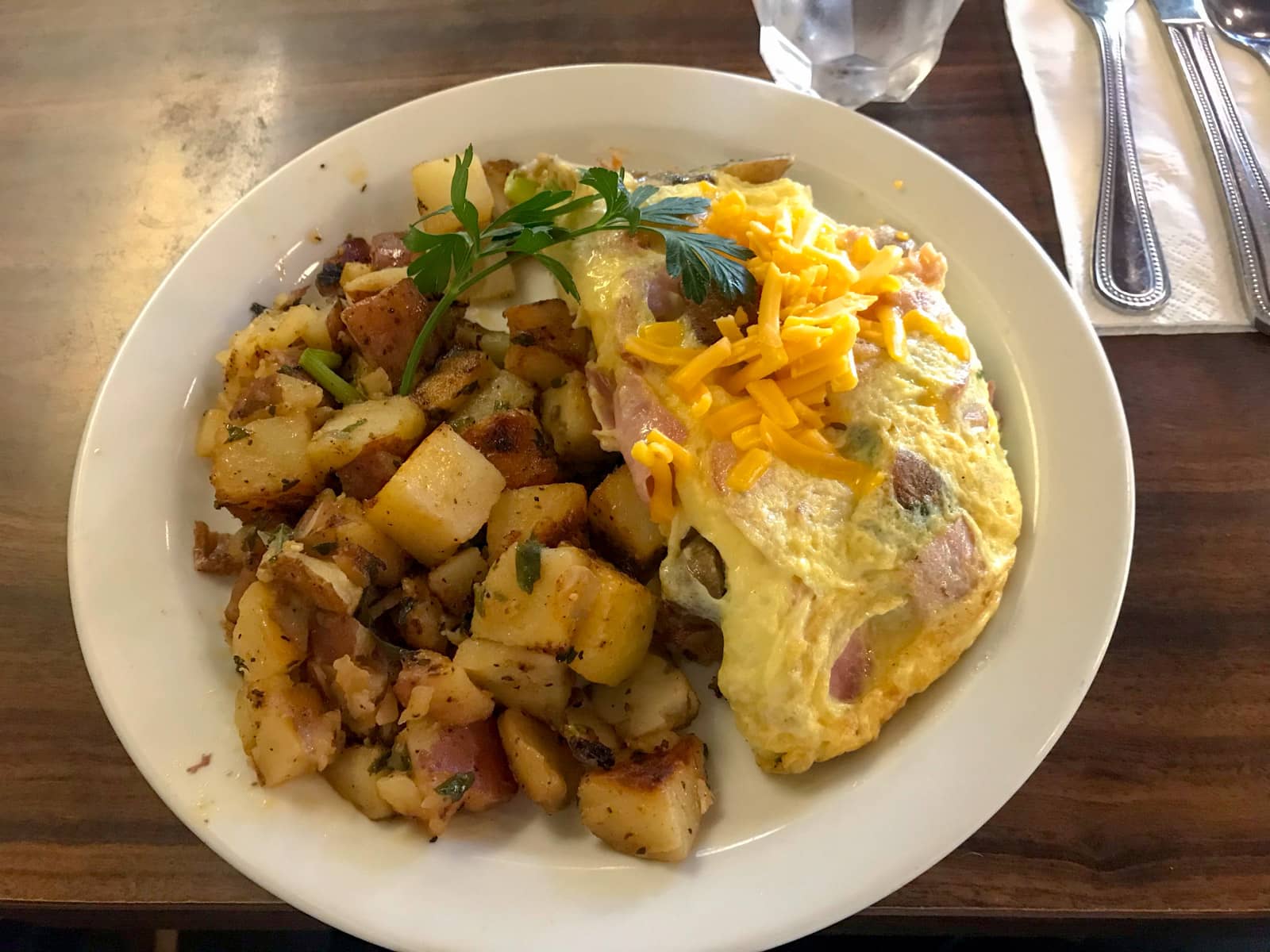 I was around the Hawthorne area, which is where Nick and I stayed last year when we visited Portland. In 2018, though, I had no idea where I was. 😆 I knew I was a far way from downtown and it would be quicker to get anywhere by bus. I don't know why, but when I go travelling, I really like walkable options. So I was trying so hard to walk absolutely everywhere and avoid spending too much money on transport. It was definitely a bit tough, but at this point in time I had a couple of hours to kill, because my friend Phill texted me to meet up, and I had some time to get to the Tilikum Crossing where we were going to meet up.
I ended up randomly walking around the suburbs near Hawthorne, looking at the map on my phone for something interesting. I ended up walking to Ladd's Addition for no apparent reason other than to observe the interesting street layout. All the roads came to the middle to a circular park in the middle, but there wasn't much to see. The area was completely residential.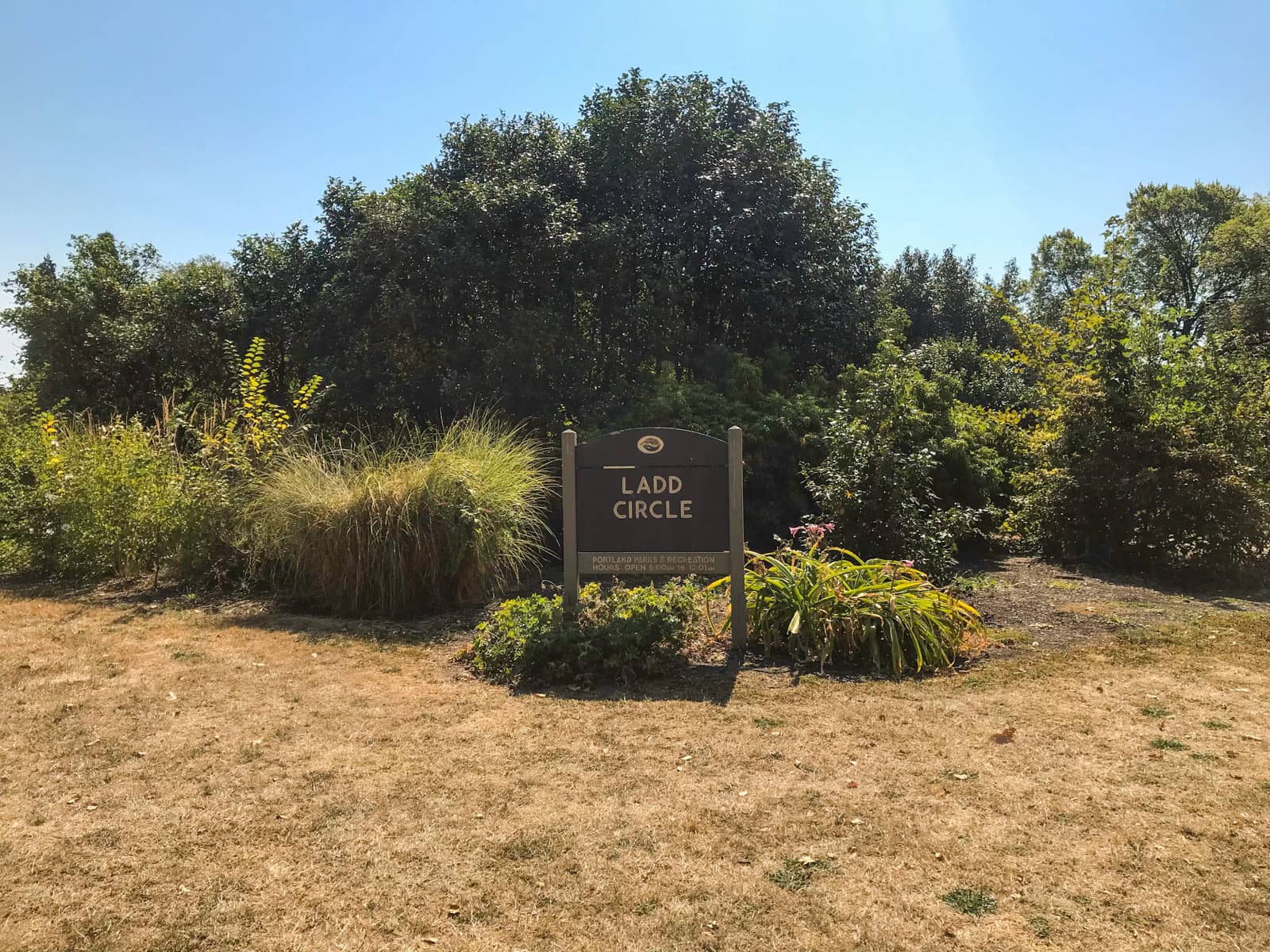 I had worked up a sweat at this point, and it was a really hot day (I brought my leather jacket… hilarious and very much unneeded), so I stopped by a cafe to get some iced tea. After Phill and I did the Tilikum crossing, getting a lovely view of the Willamette River, we had a sorta-late lunch at a cafe. It is absolutely wild to think that this was my second time meeting Phill 🤯 We were actually Twitter friends and grew up in the same town in Sydney. I'd first met him earlier in 2018 when Nick and I were in San Francisco.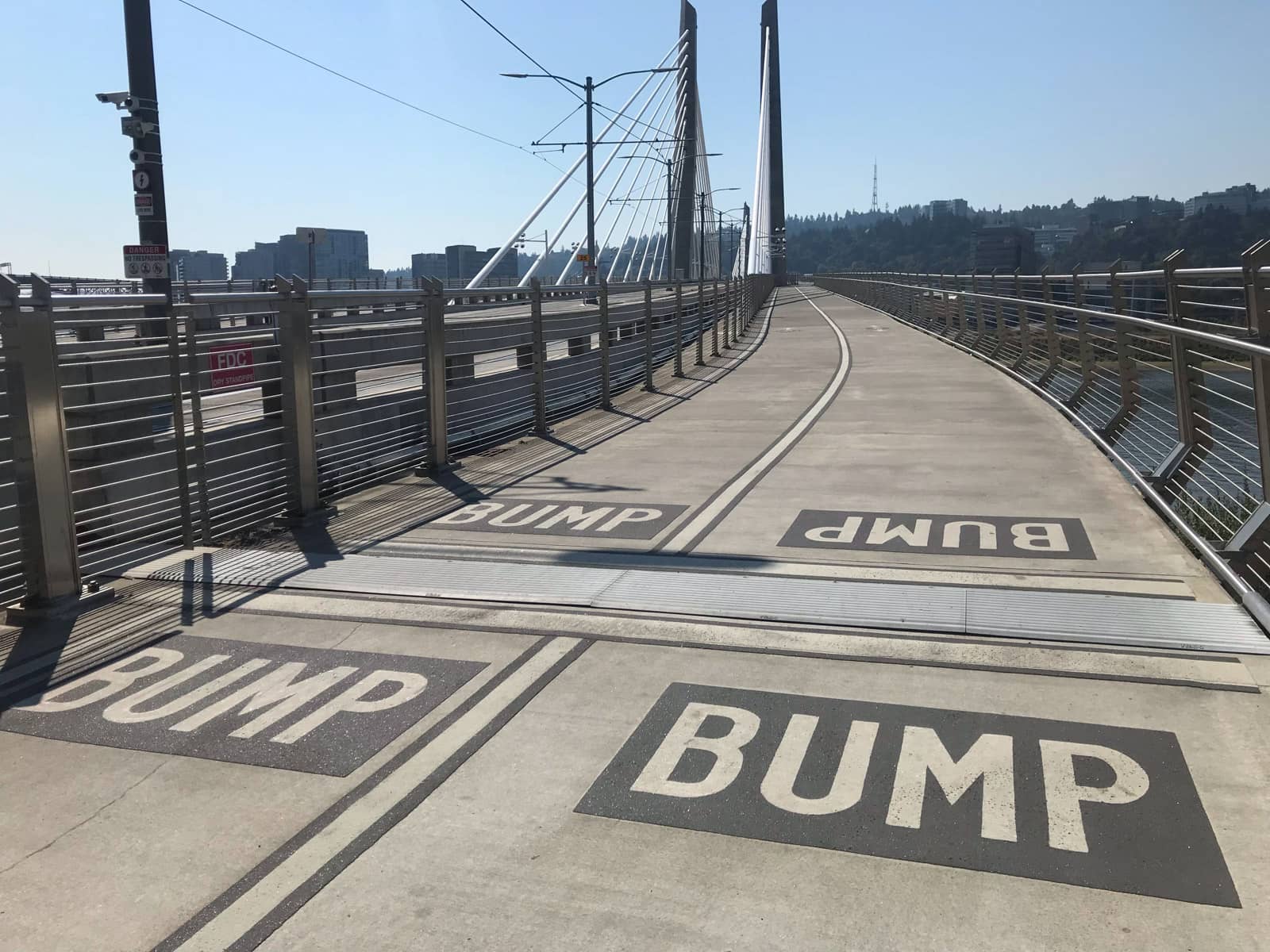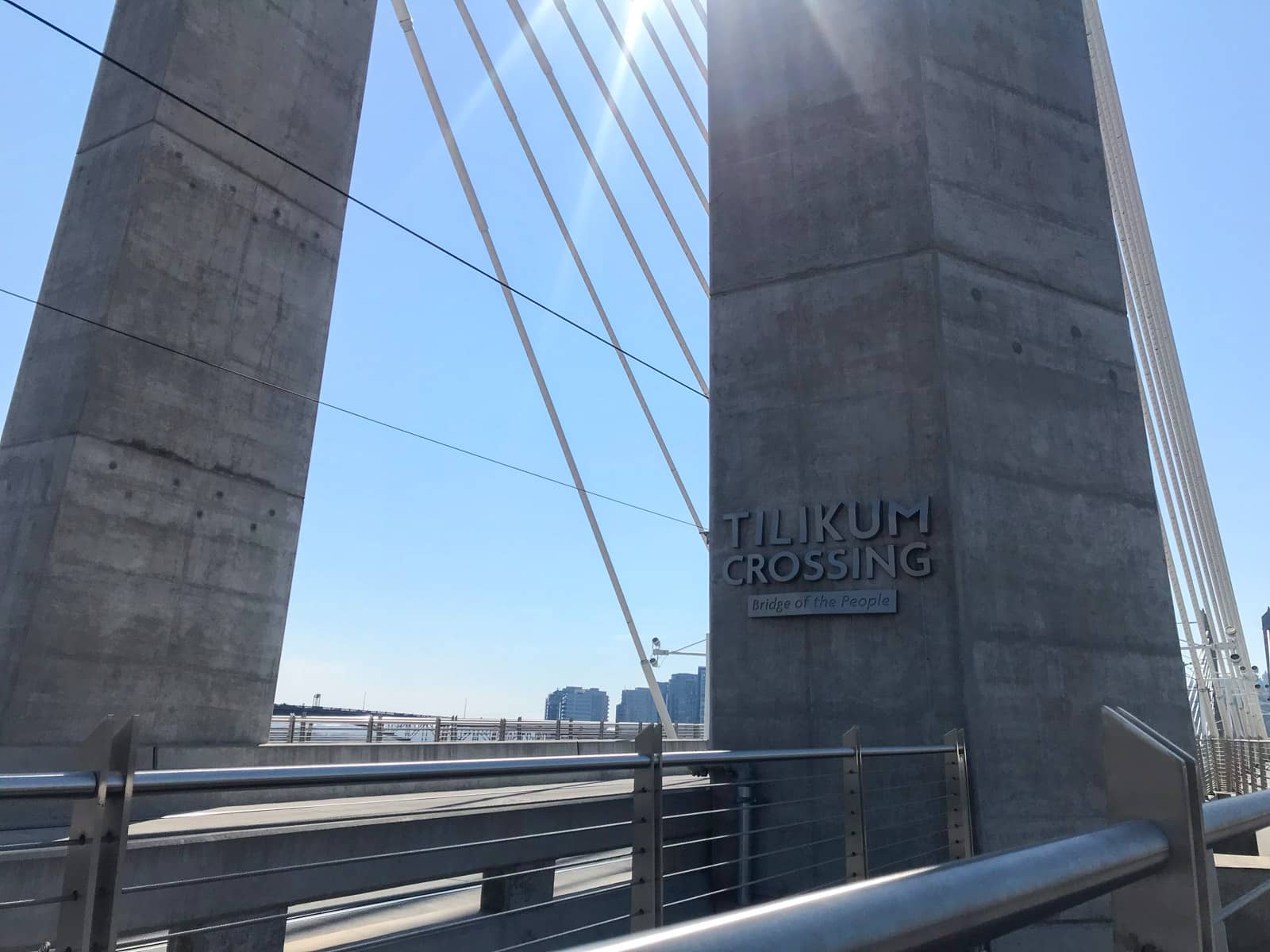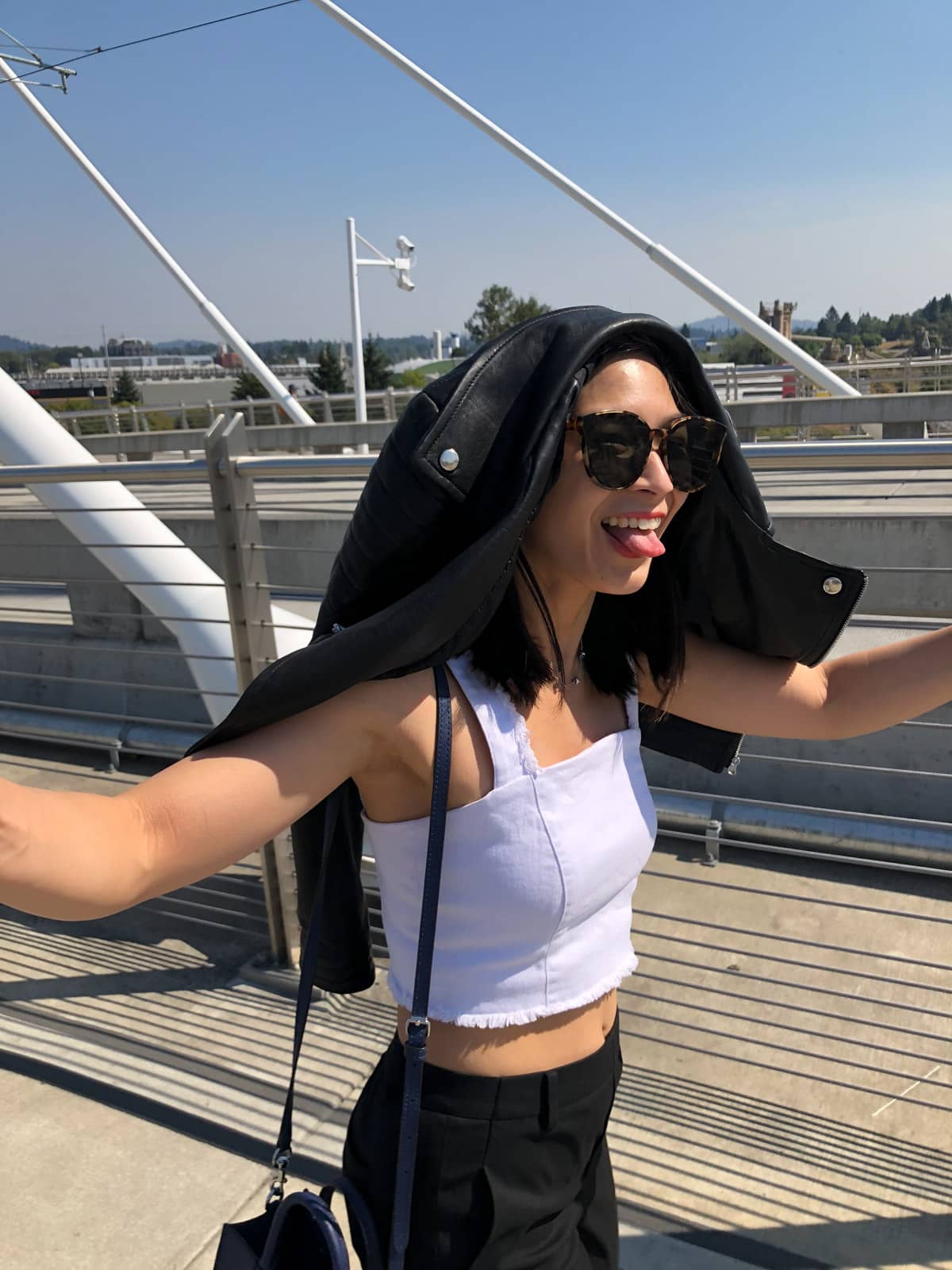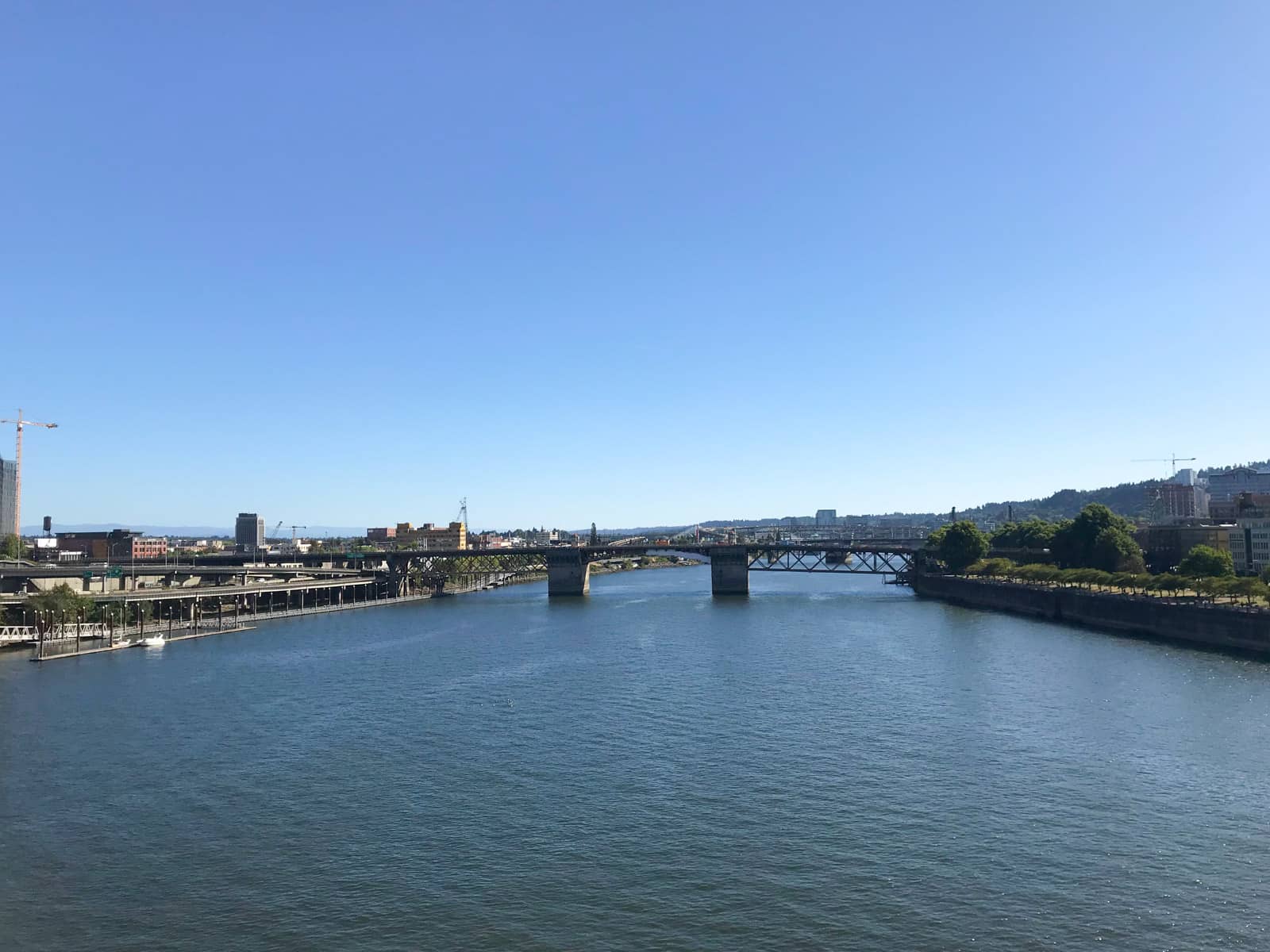 After hanging out for a bit, Phill and I went to the Veterans Memorial Coliseum to register for XOXO and hang out at the venue. The adventures would soon begin!
---
I obviously won't recount XOXO again, since you can read about that in Deear XOXO, but I mentioned Salt and Straw in my blog post two weeks ago, and this was the glorious serving of ice cream I had from there. I don't quite remember what flavours I got, but one was lavender and I think the other one was some kind of very nice berry flavour. Either way, during this little lunch adventure I had with some of my newly-made friends, I had to share some of this ice cream with them because I could not finish it. 🍦 My lactose intolerance was playing up! I thought I could take the hit, but, I forget that servings in the States are so huge. 😂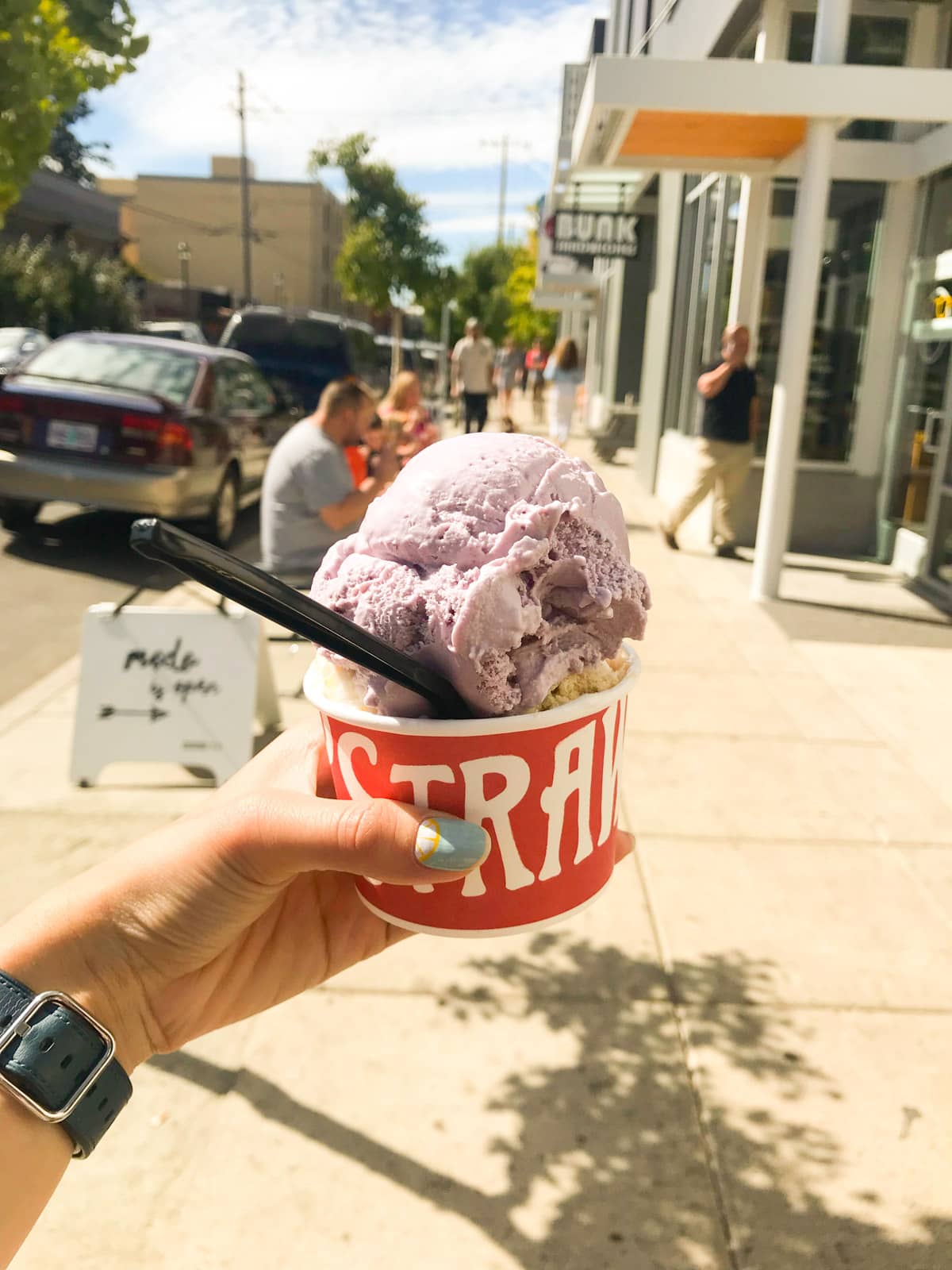 On the morning of the last day of XOXO, a few of us gathered at La Luna cafe (a favourite!) and had breakfast. I couldn't go past the poached eggs. Though in 2020, I tend to go for scrambled. 🤓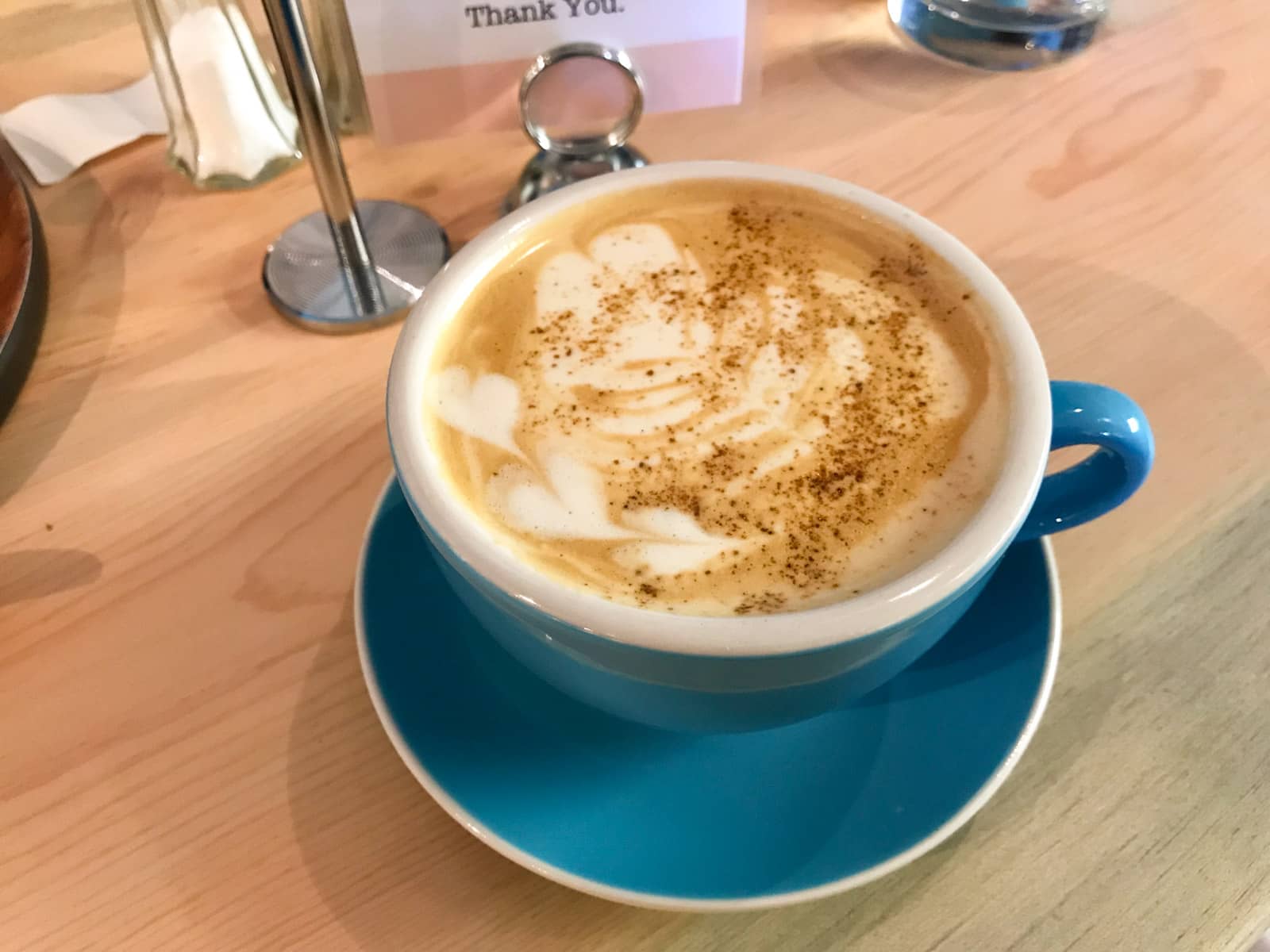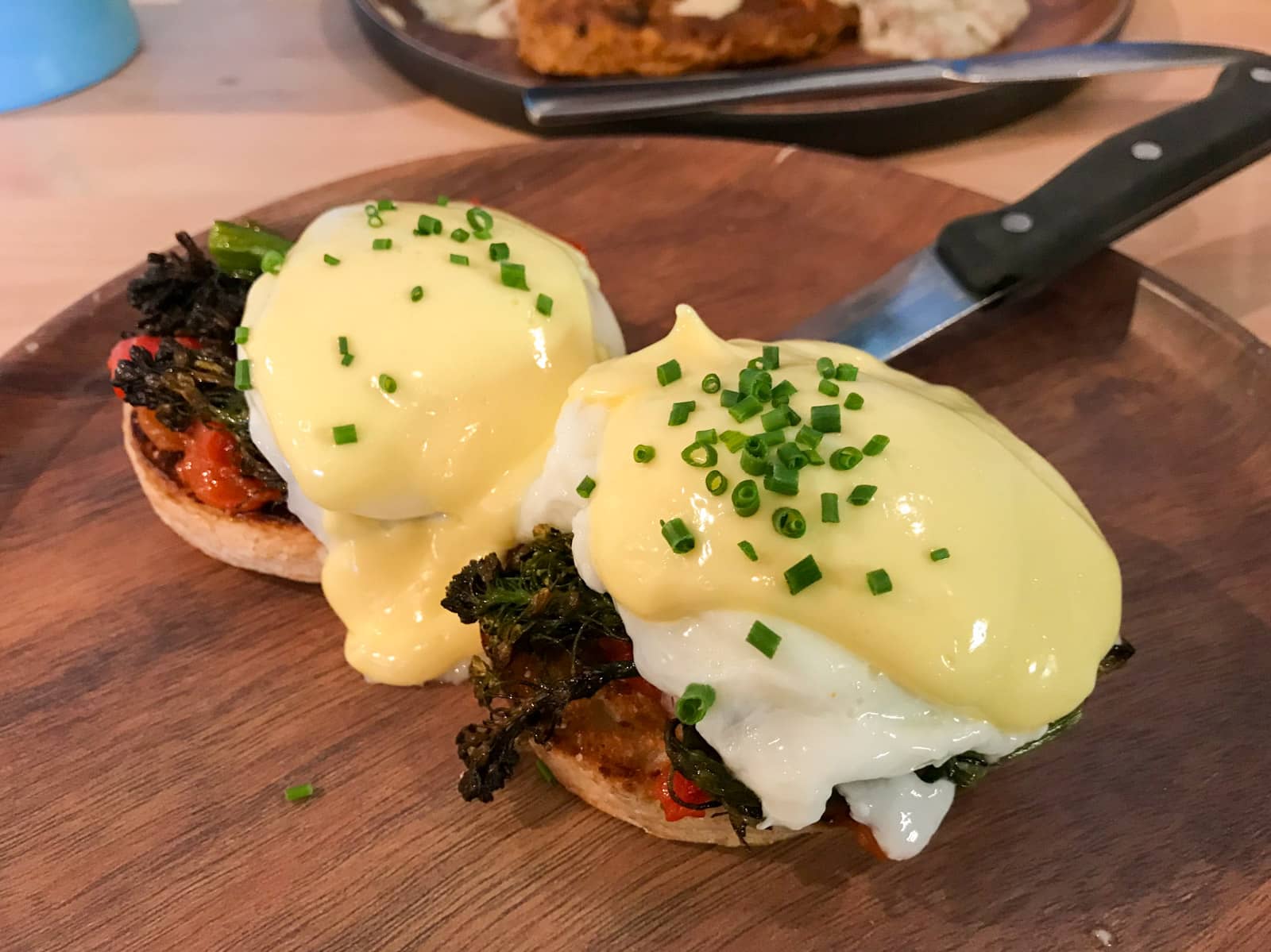 The day after XOXO ended, it was a Monday again so I had to work remotely. I worked from my laptop in my hotel room in the morning, and I remember managing to get some semblance of hotel room workout in. It was difficult to work in that space, though, because there was not a lot of light, so I felt pretty tired and demotivated. I ended up going out and to a nearby cafe to work.
That afternoon Liene picked me up and we went to the Portland Japanese Garden. She was a member so she could bring a friend in. I appreciate the kind gesture! 🌳 We had some tea inside the cafe there too. 🍵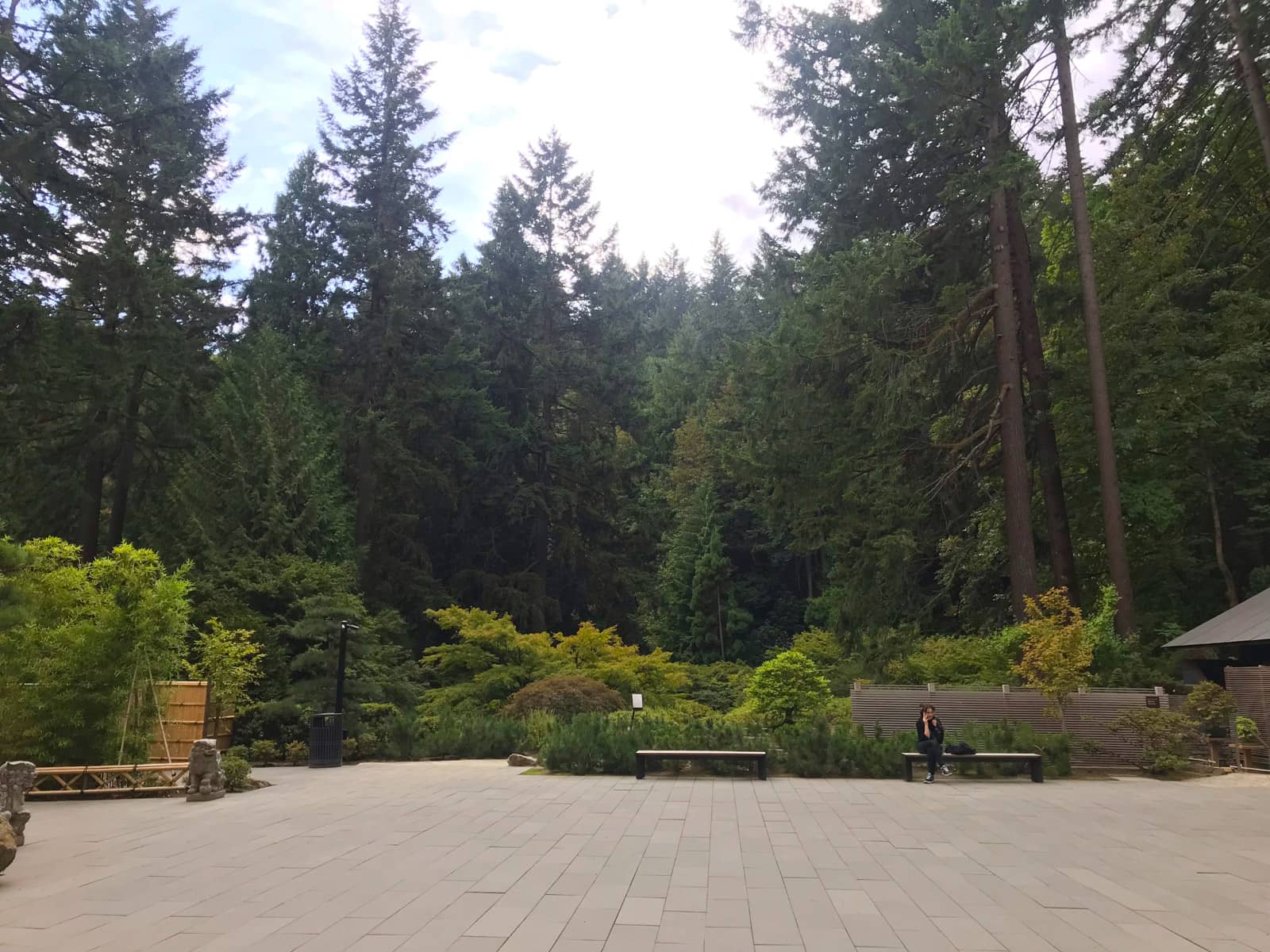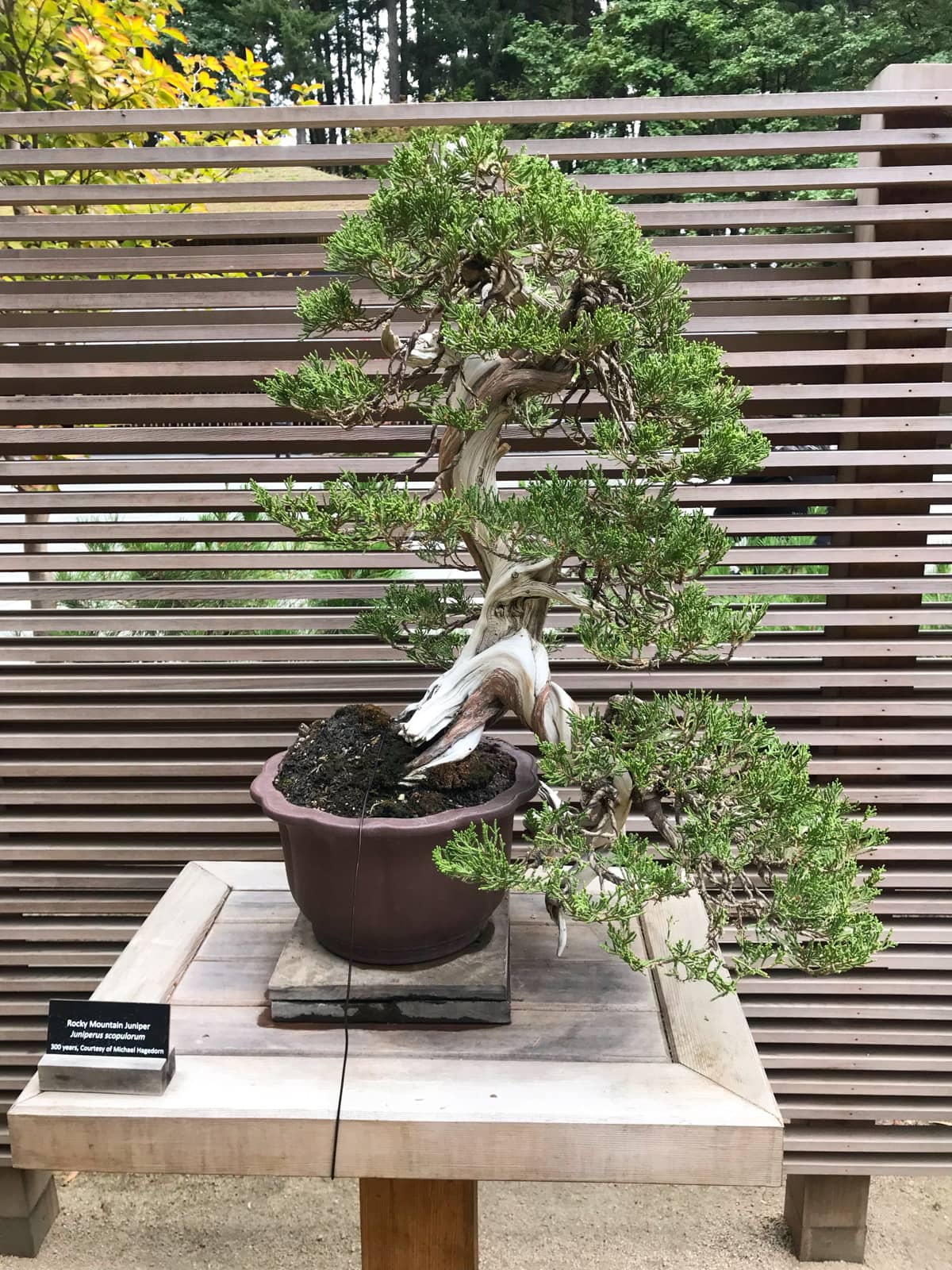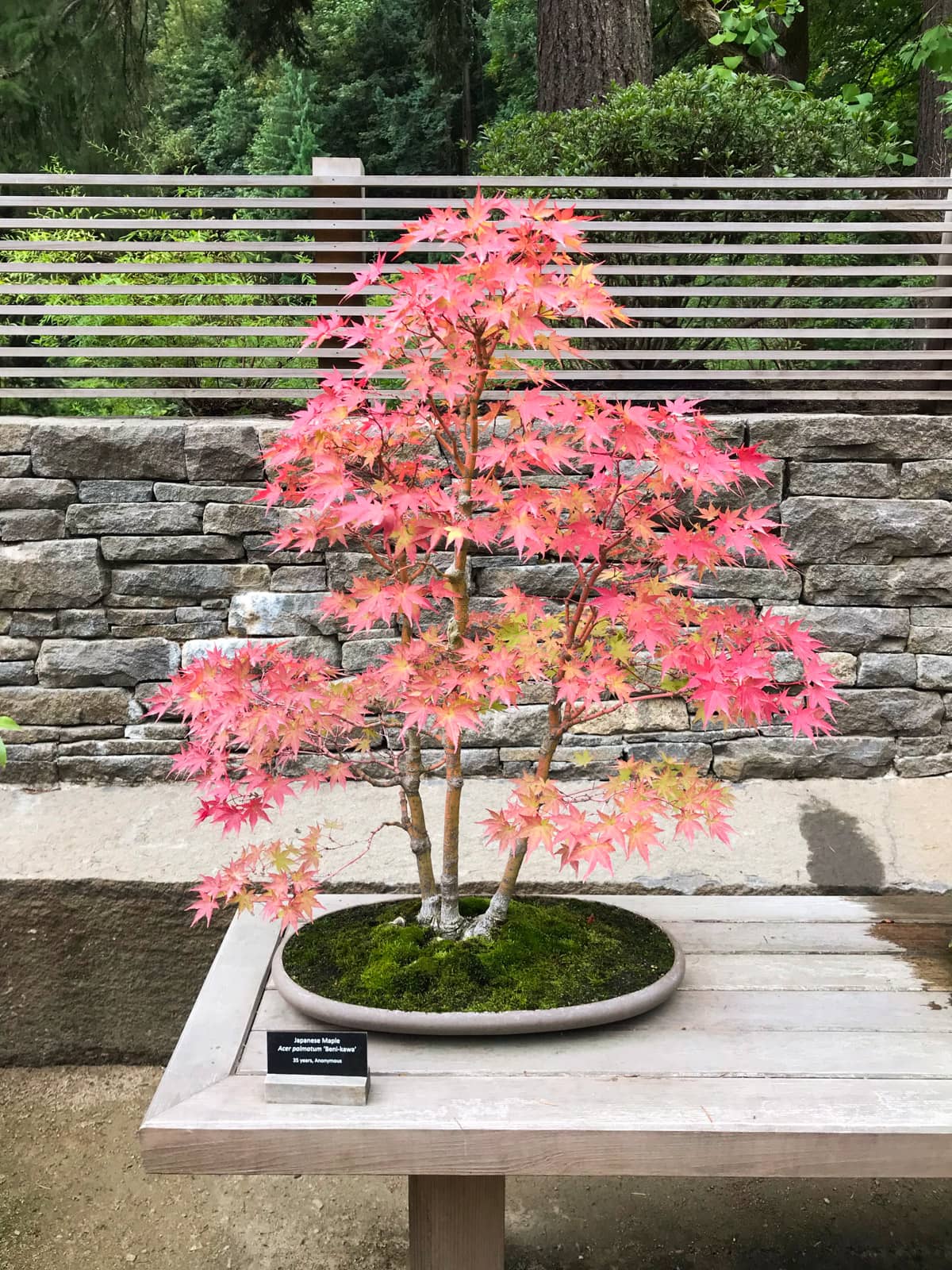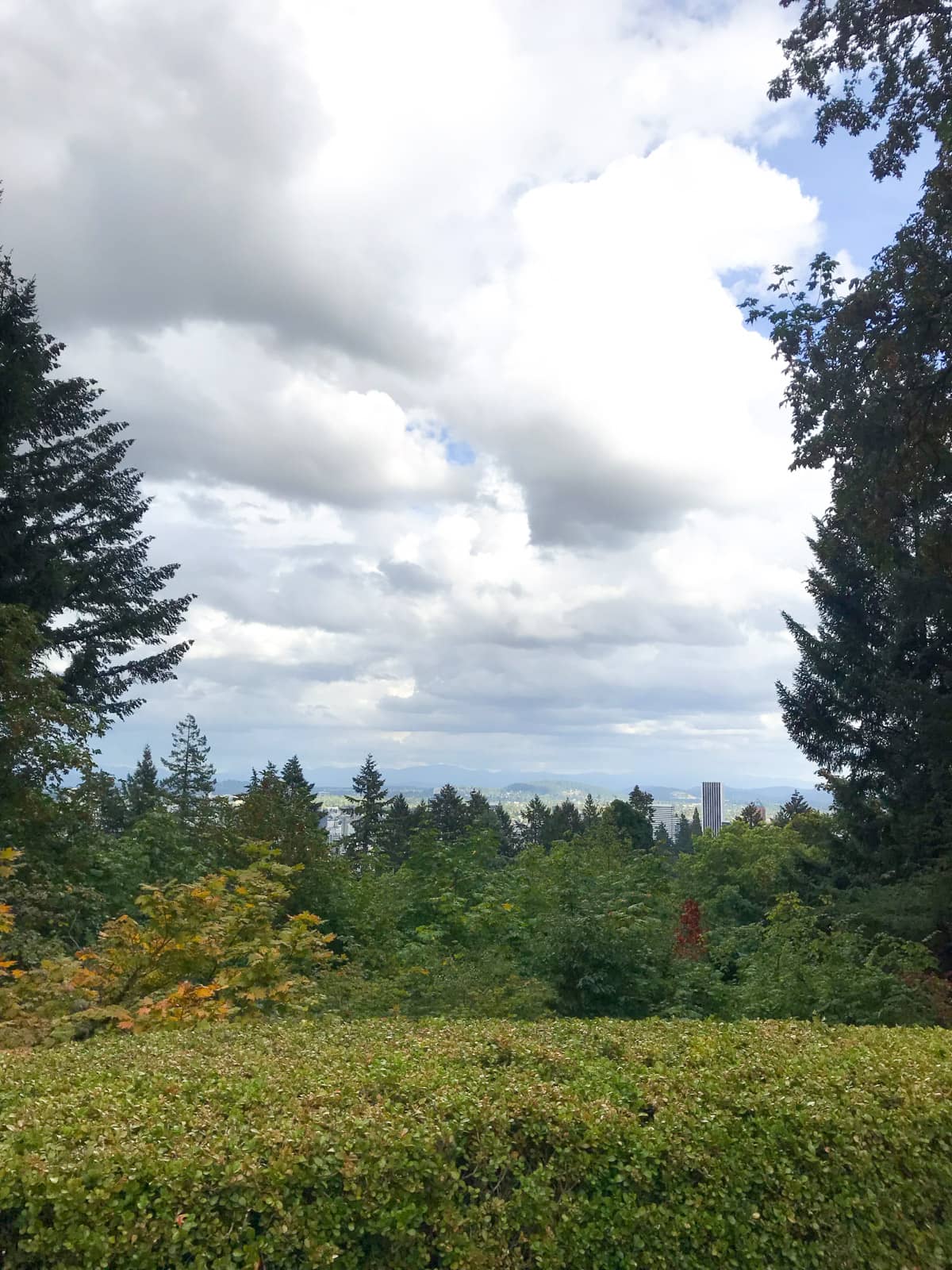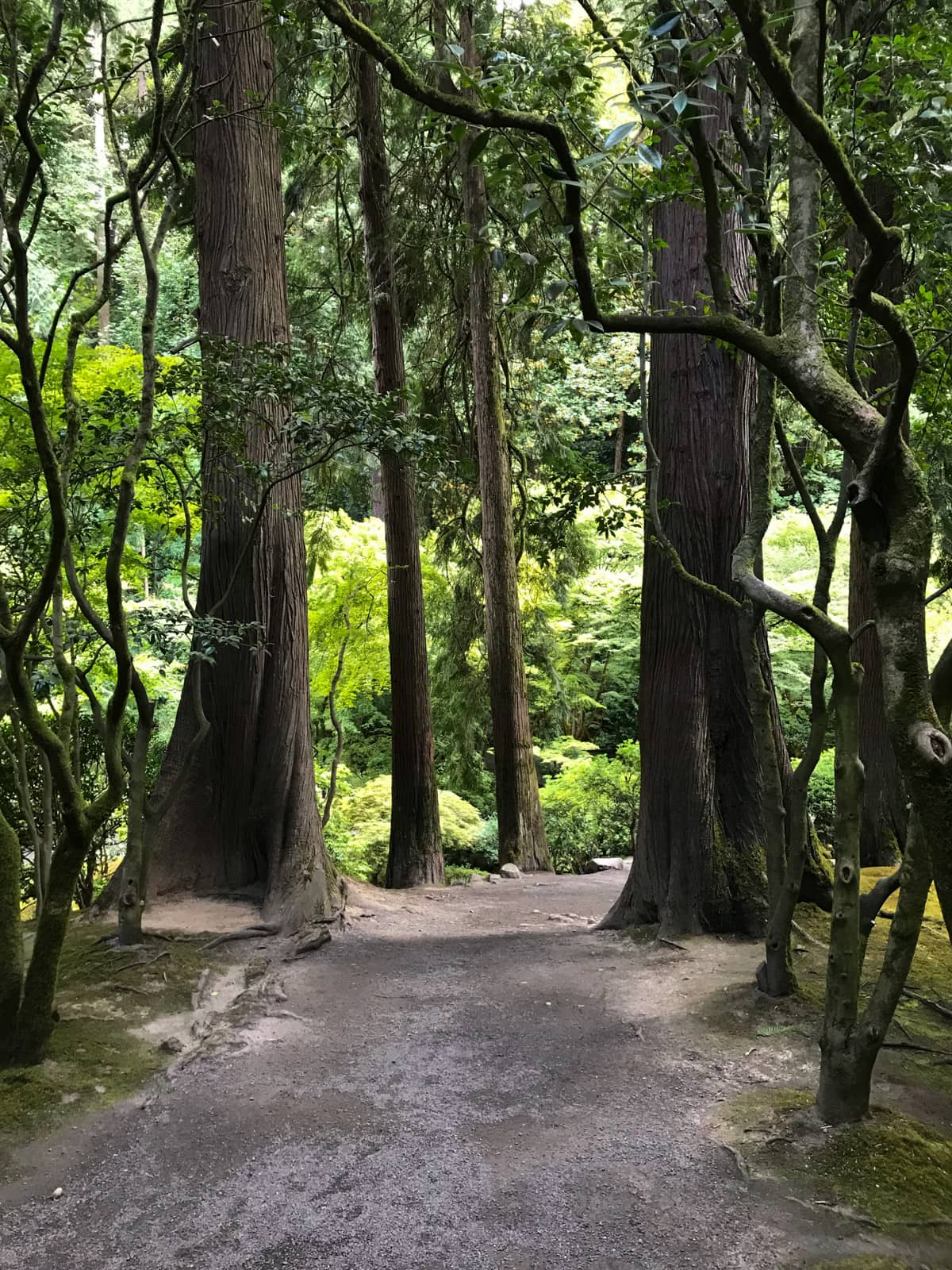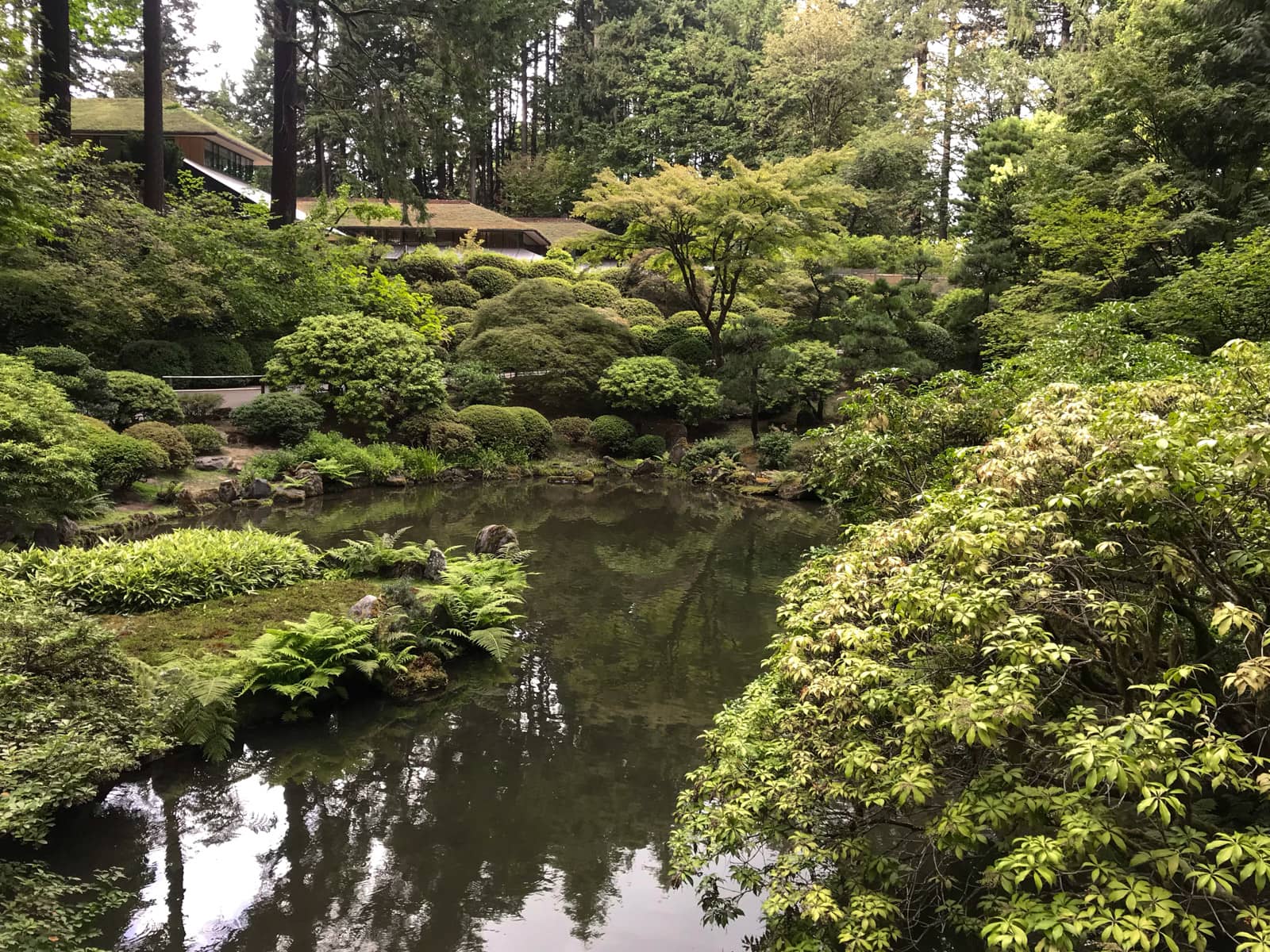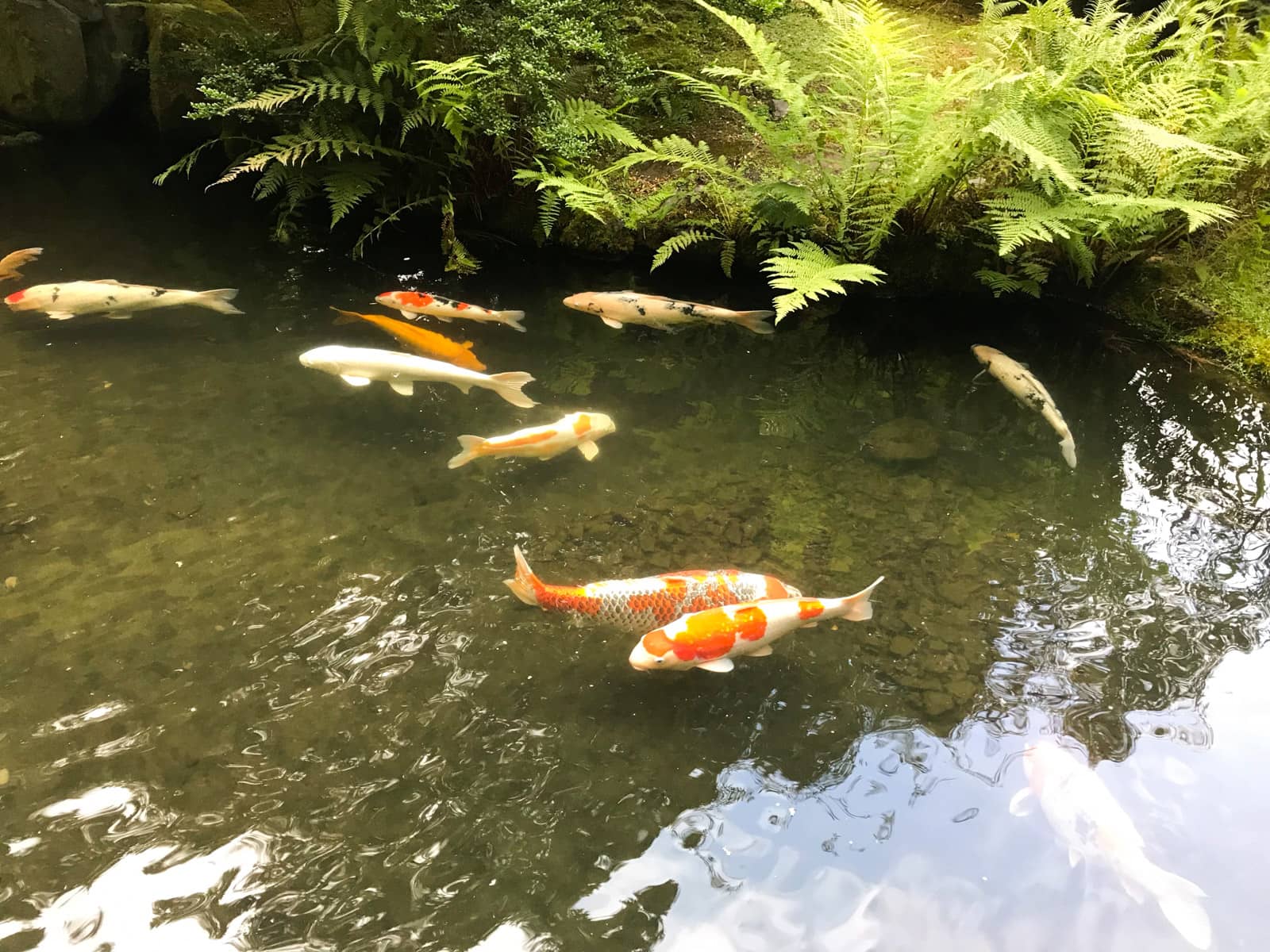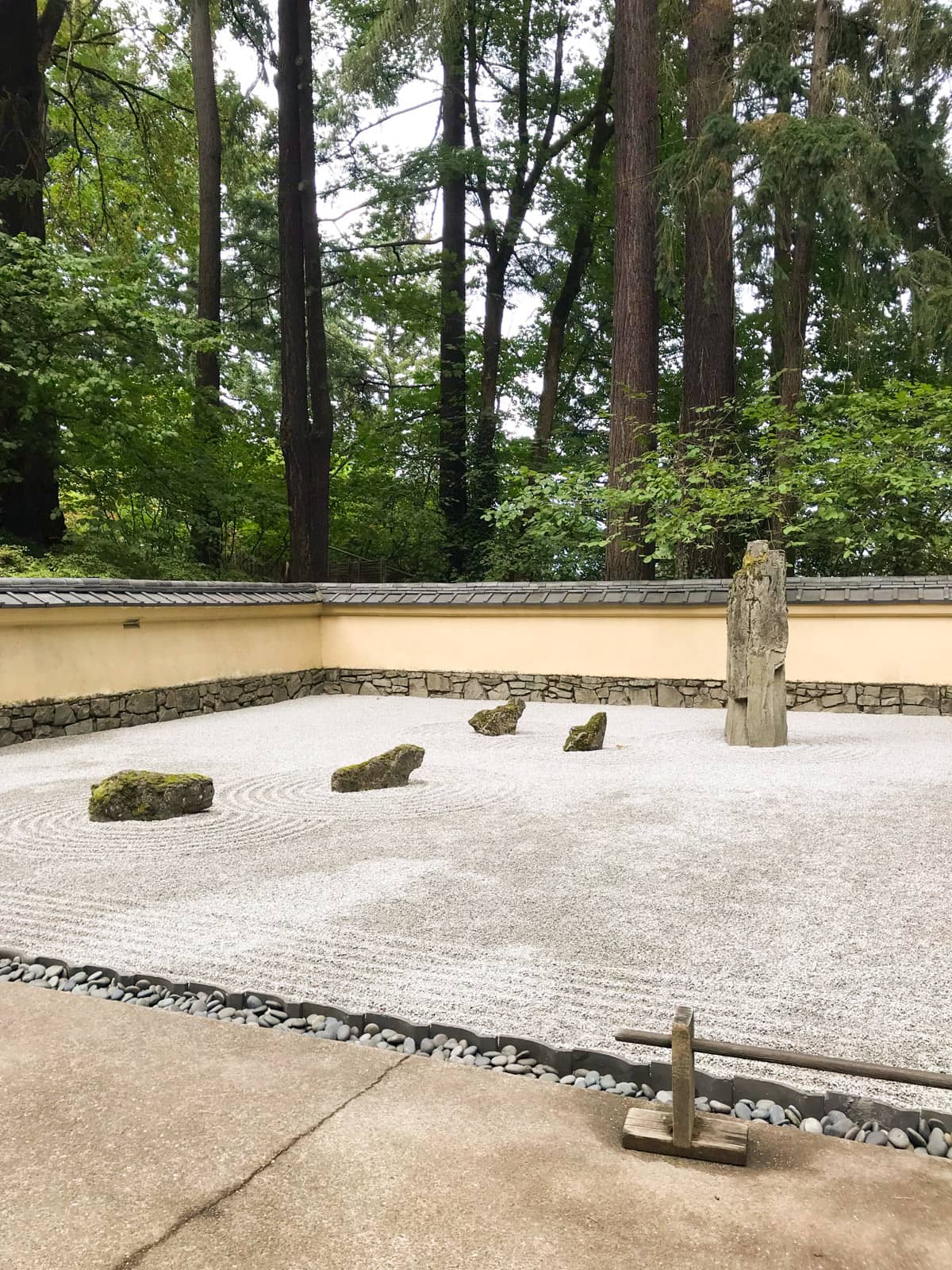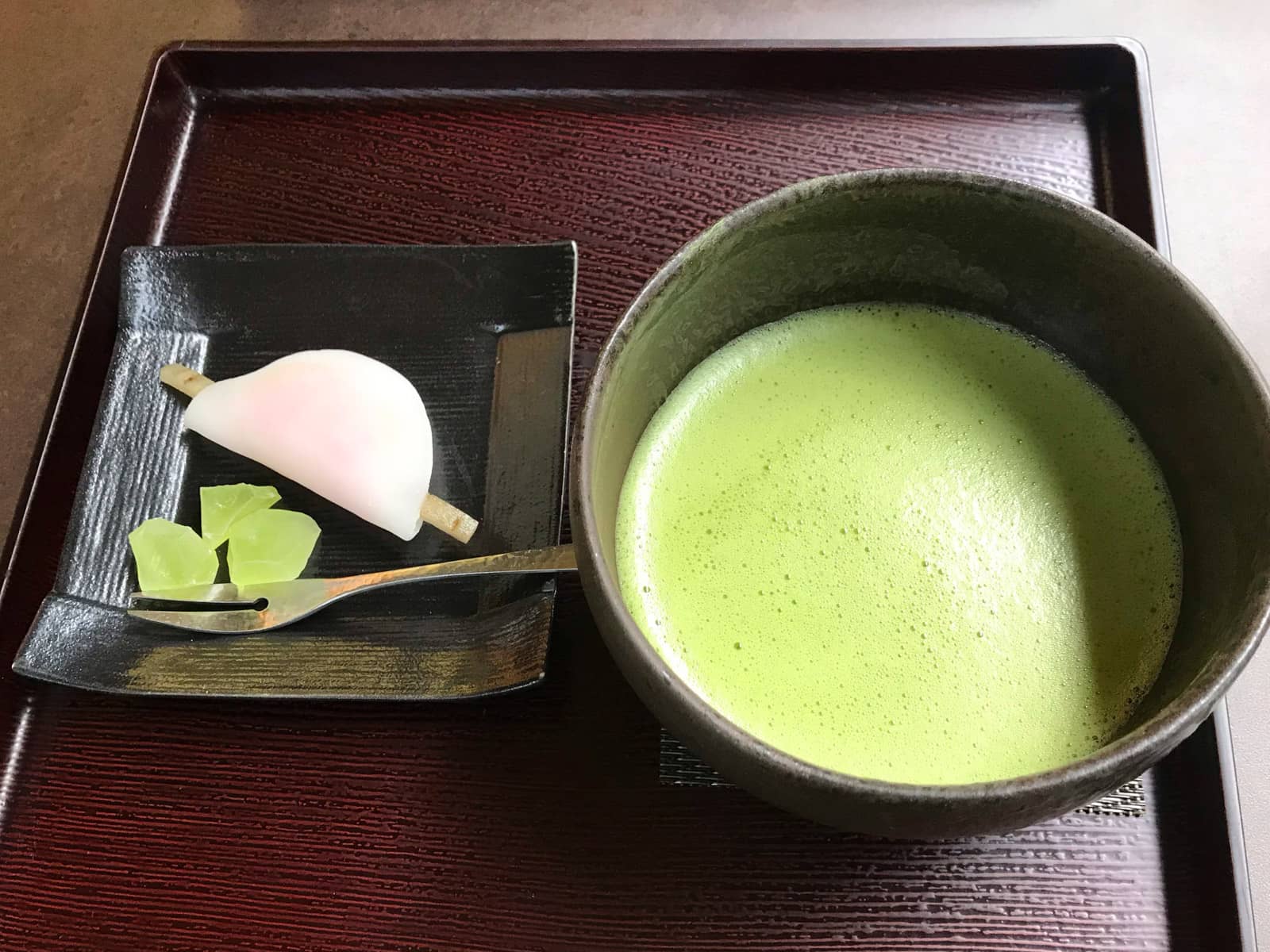 The next day was my adventure to Multnomah Falls, and in the afternoon after getting some work done, I made my way downtown again and met up with Hans, another XOXOer, and we browsed the International Rose Test Garden. I got a few beautiful photos – the natural light was really lovely that afternoon.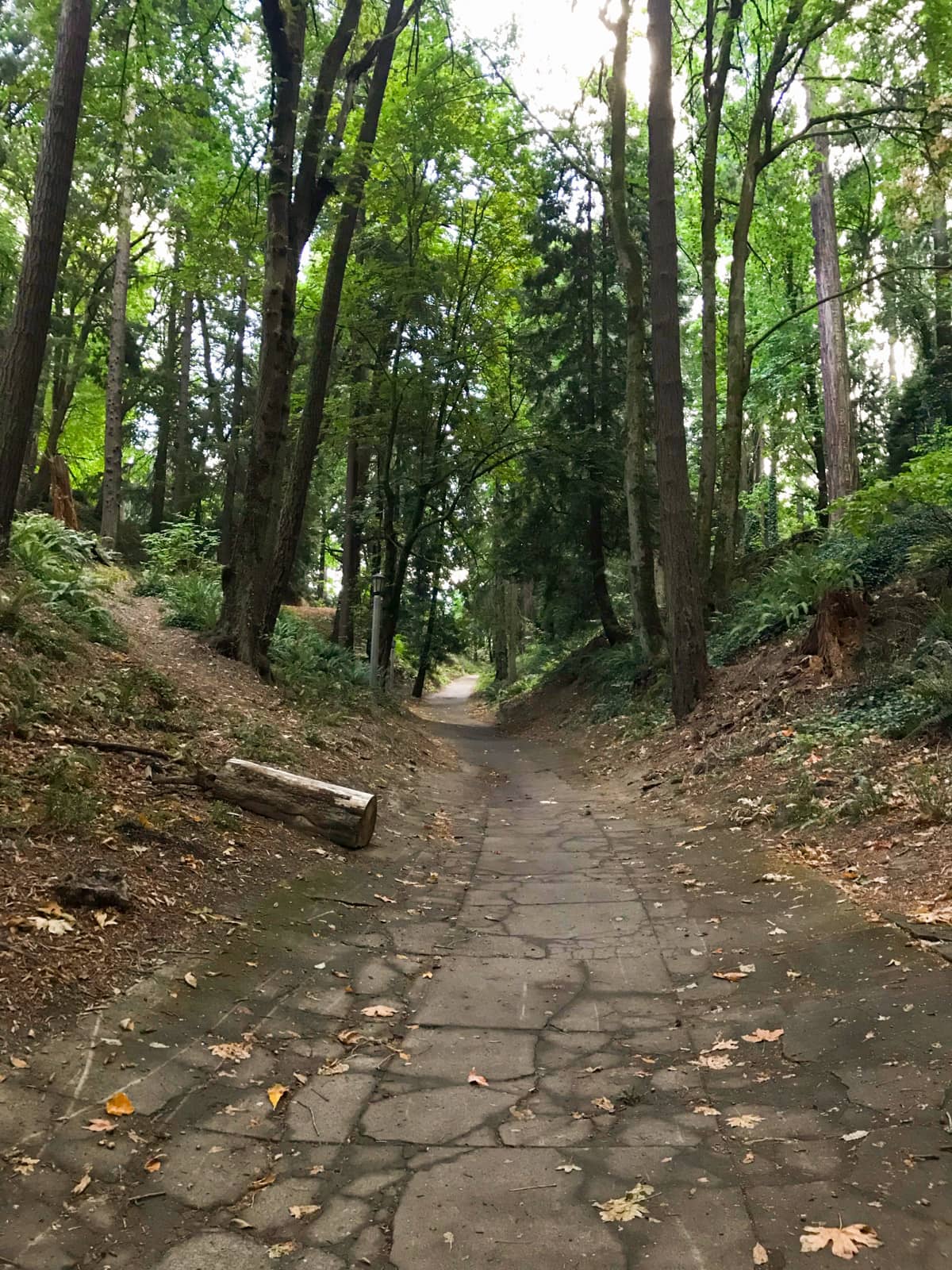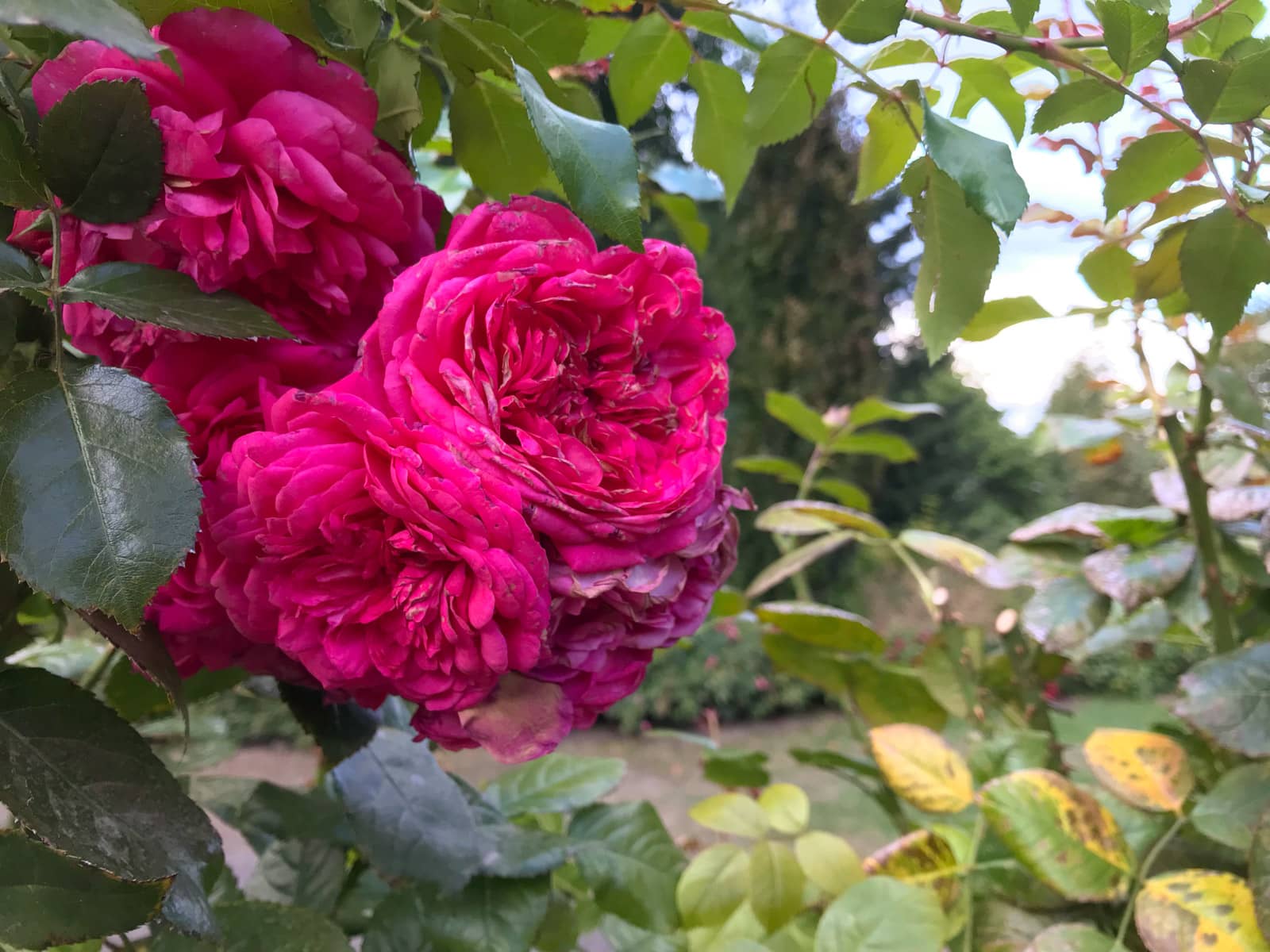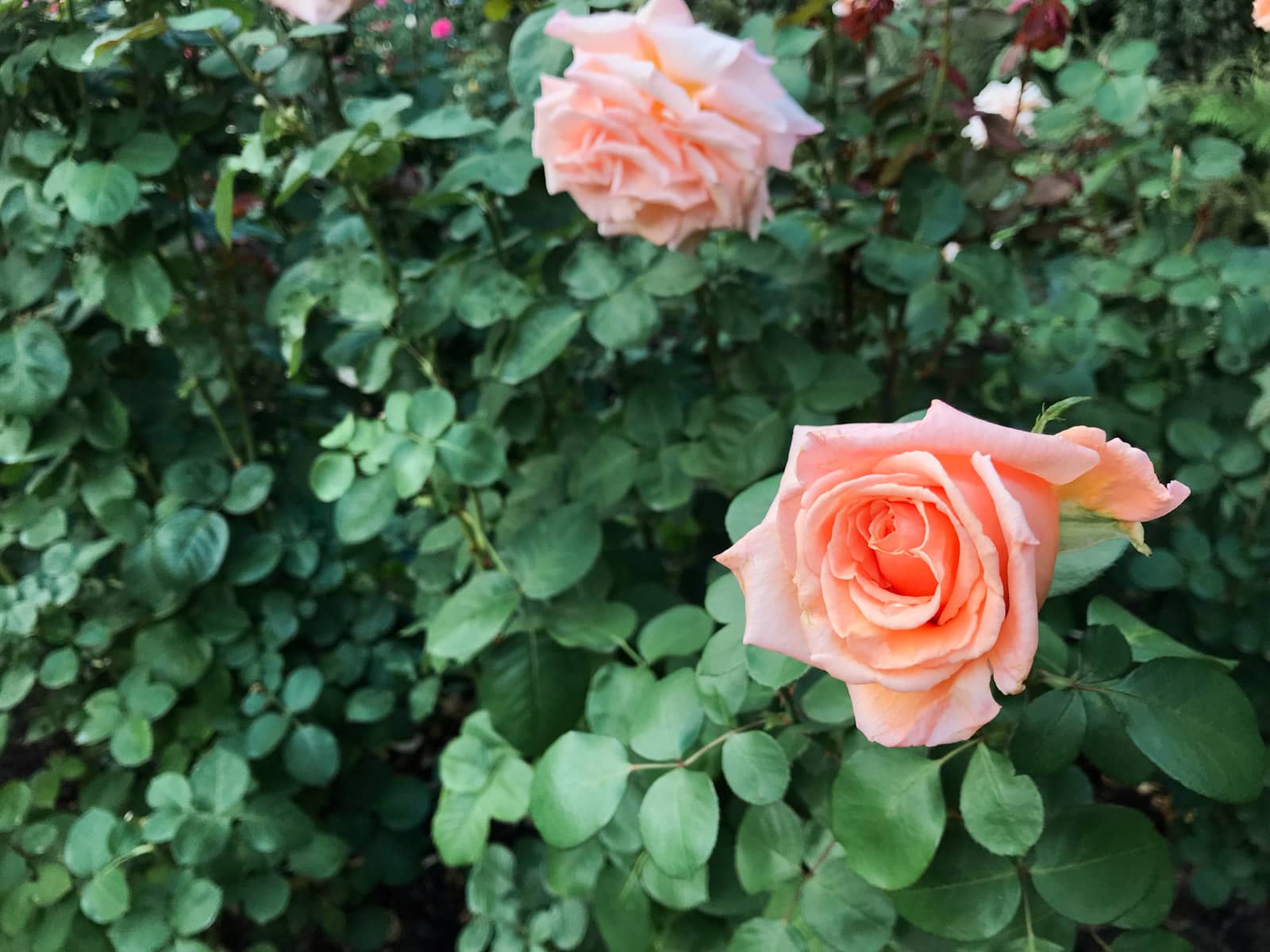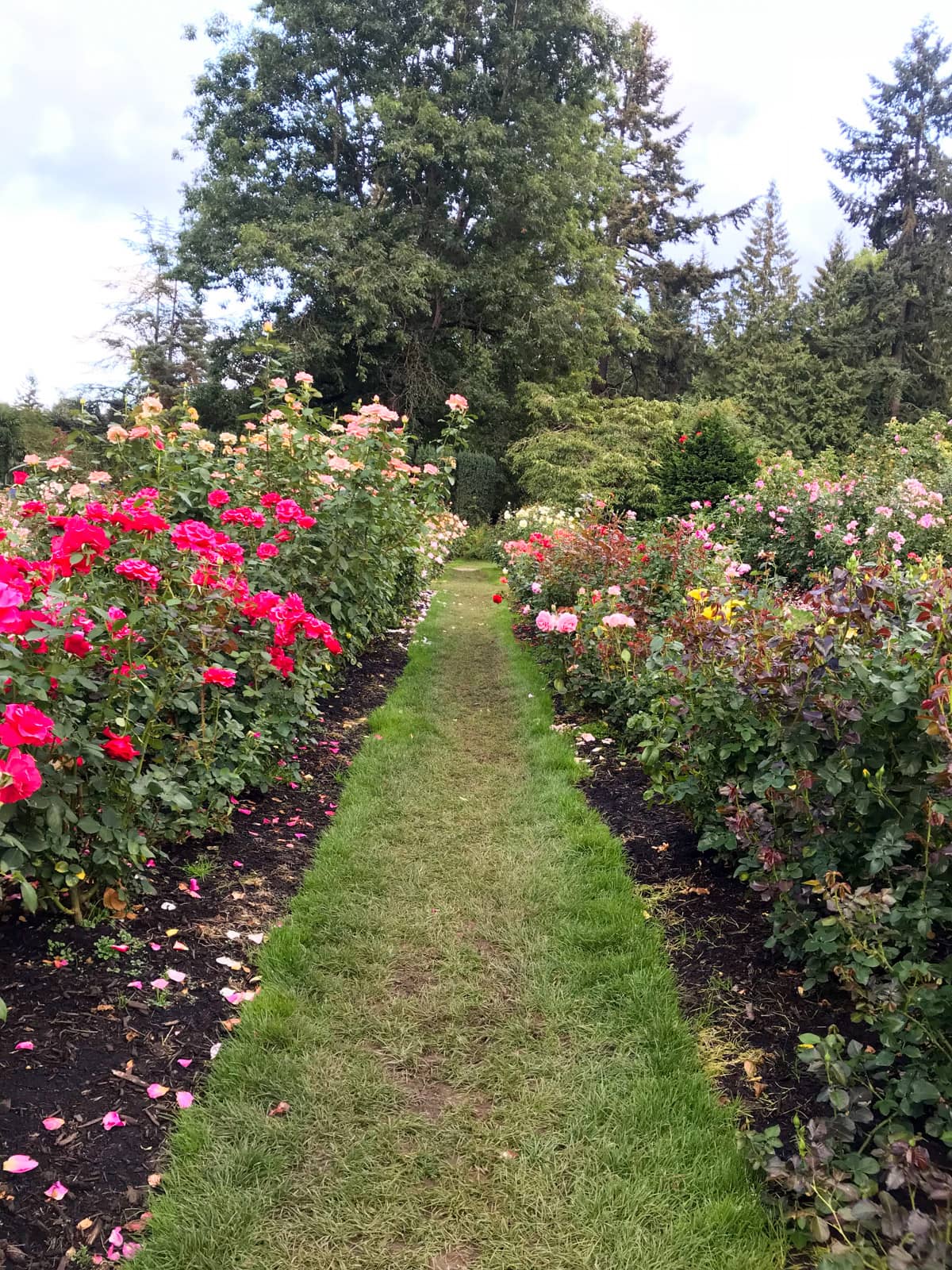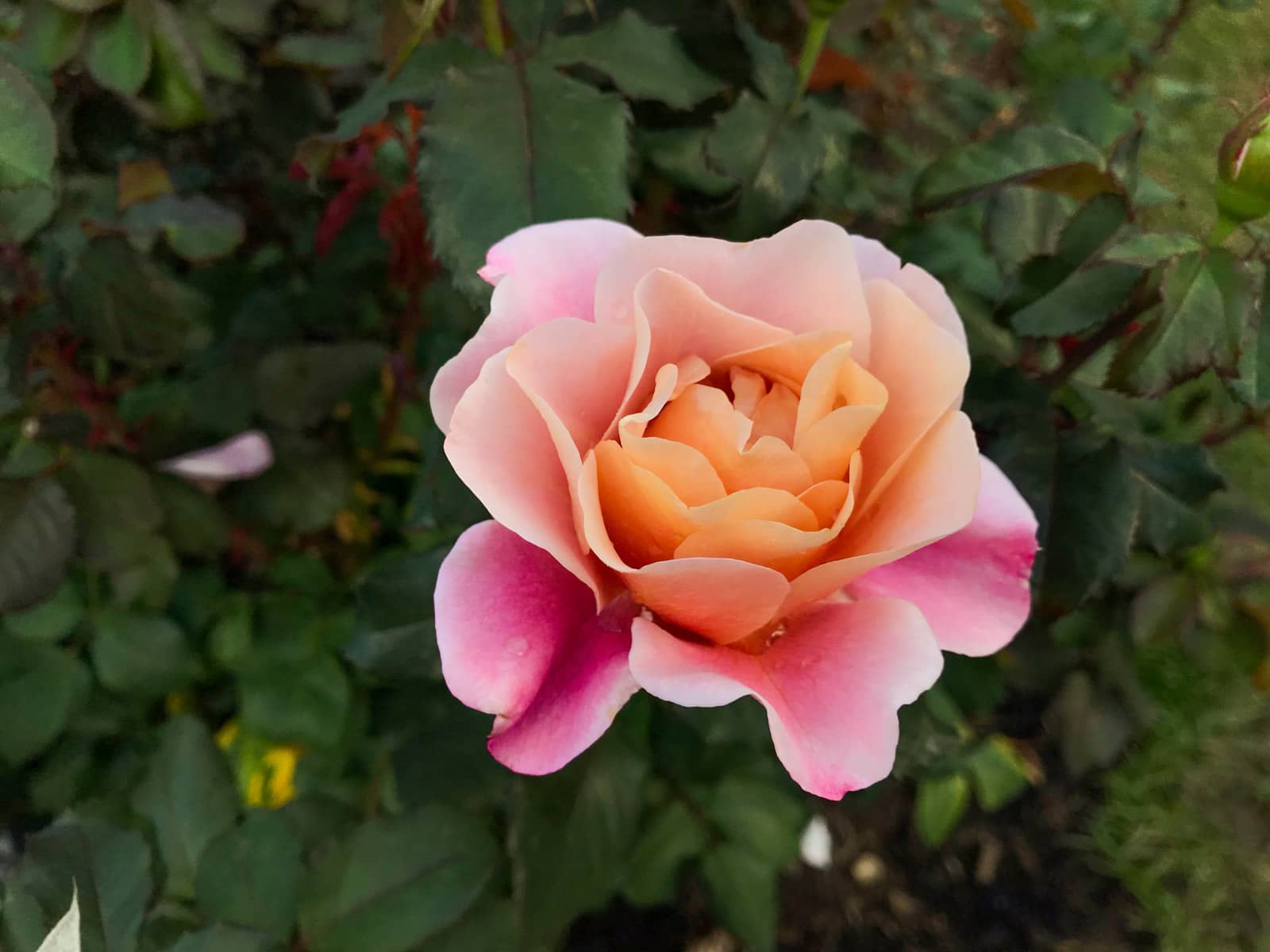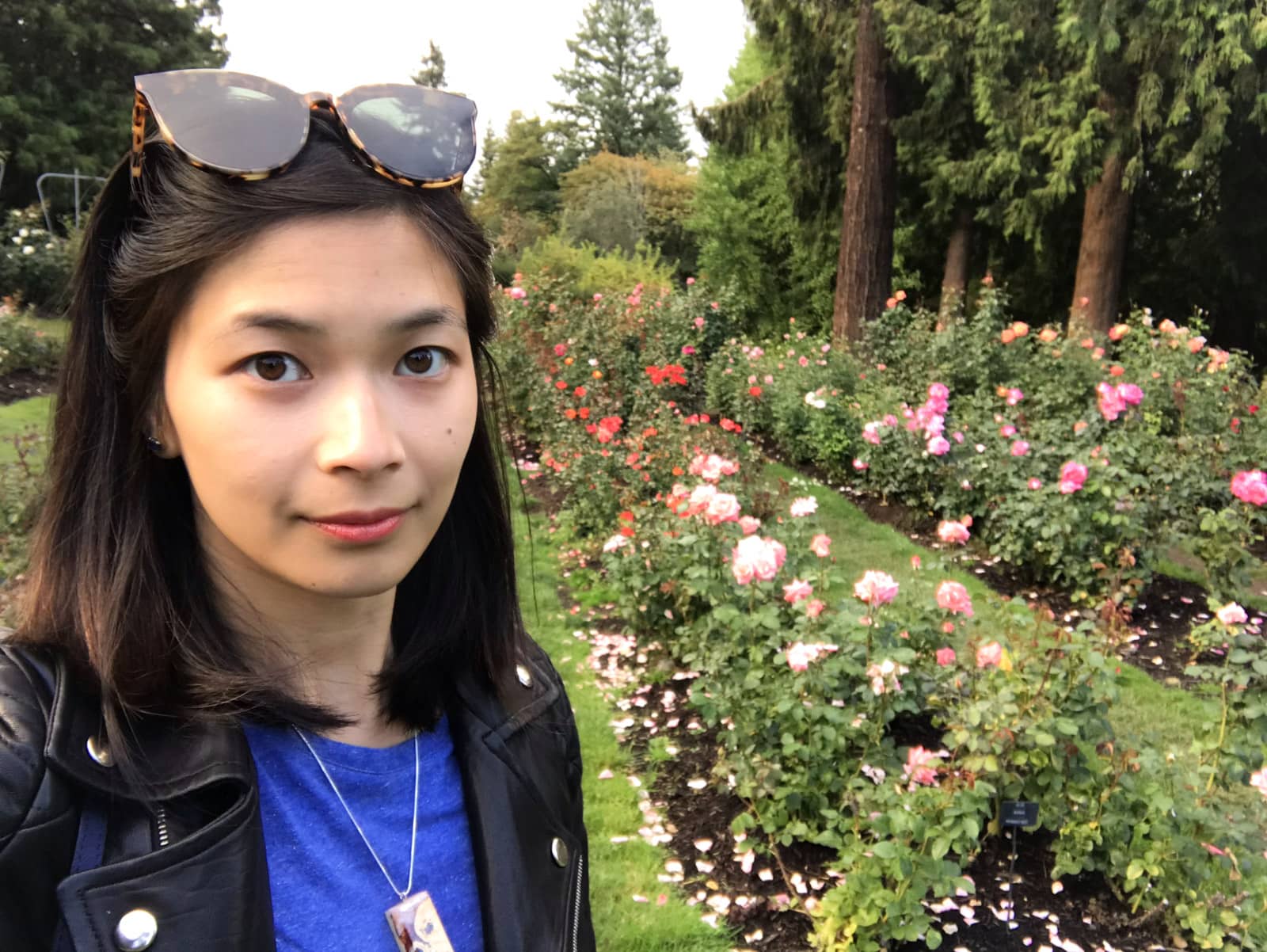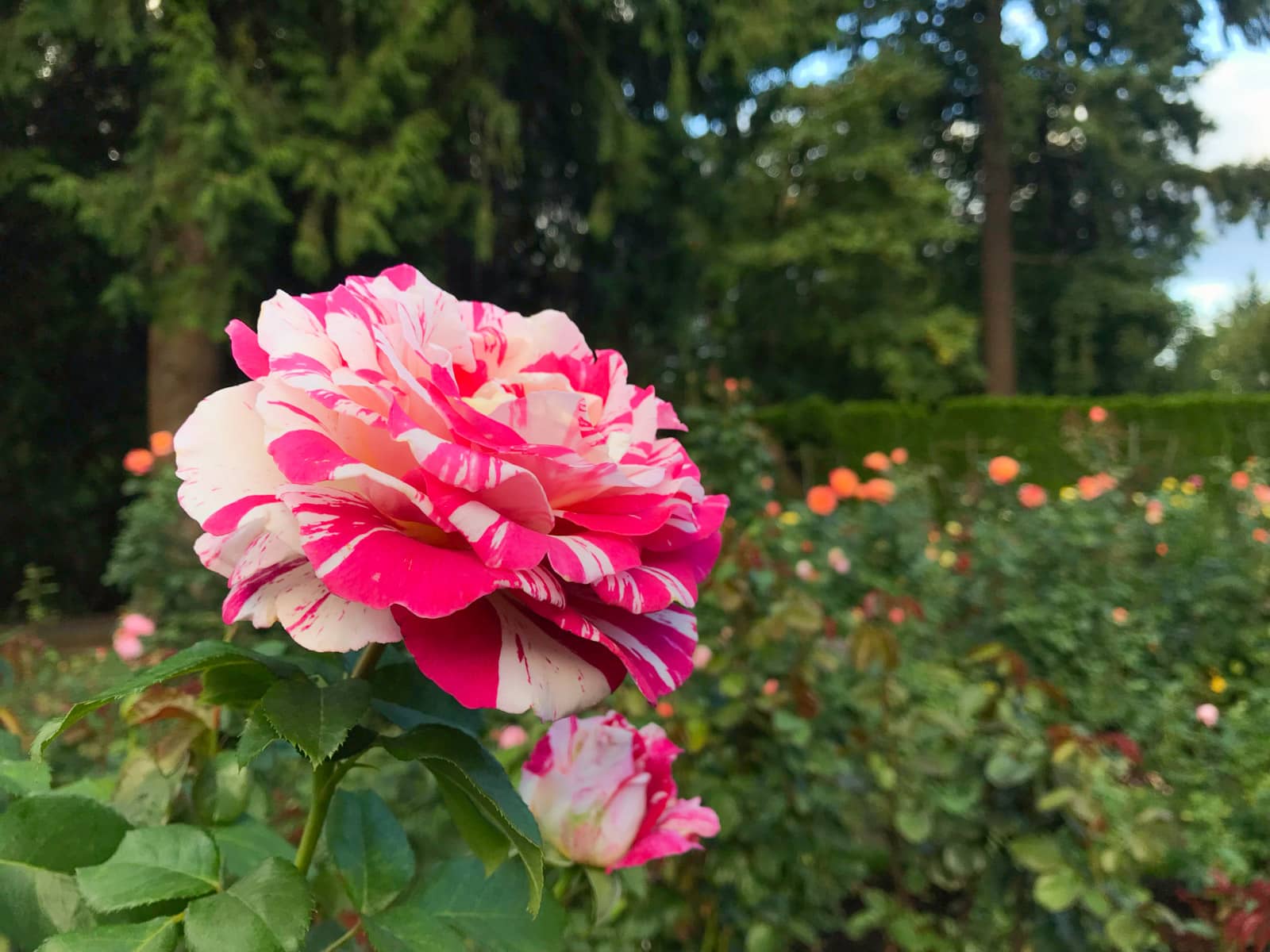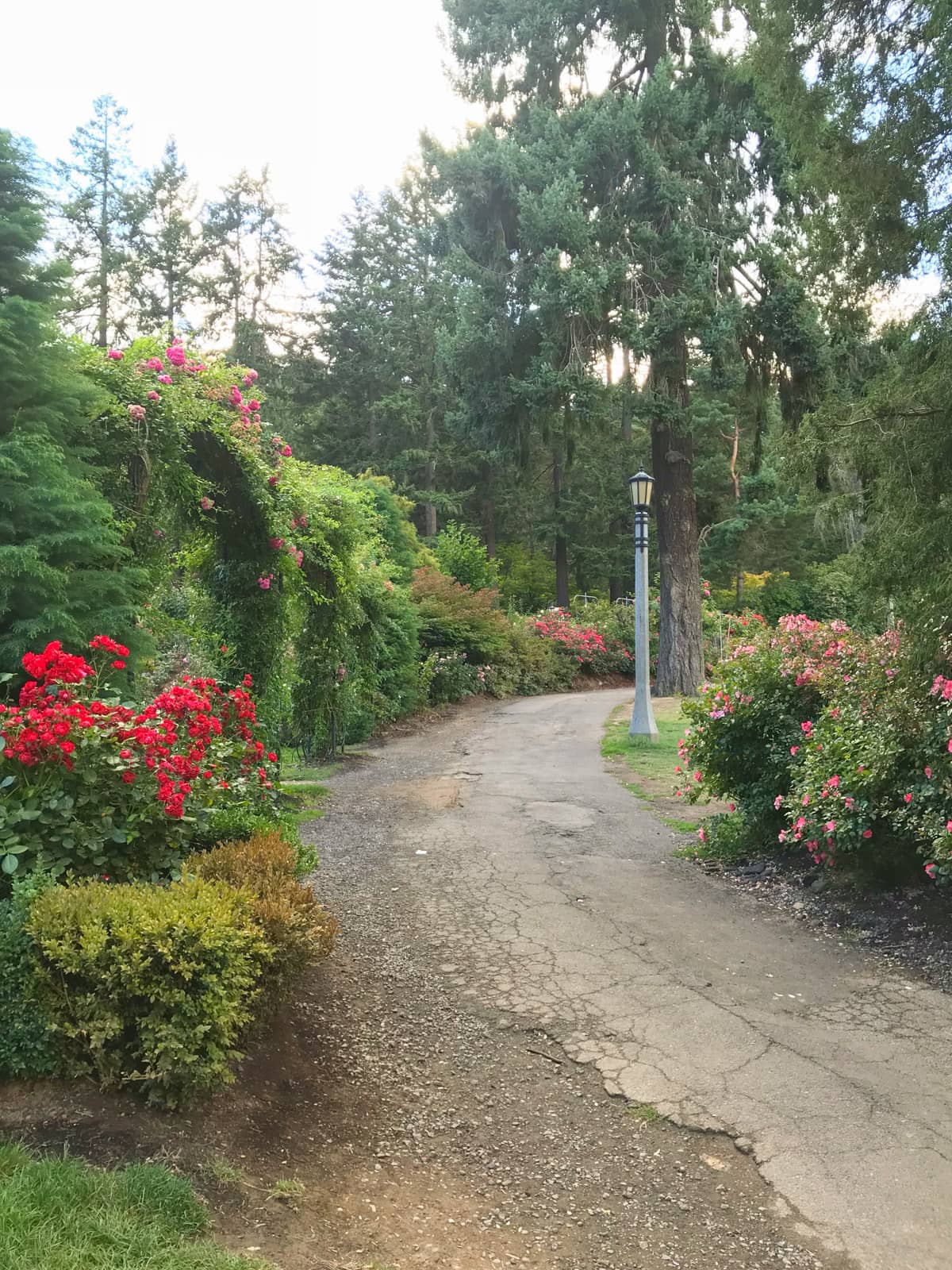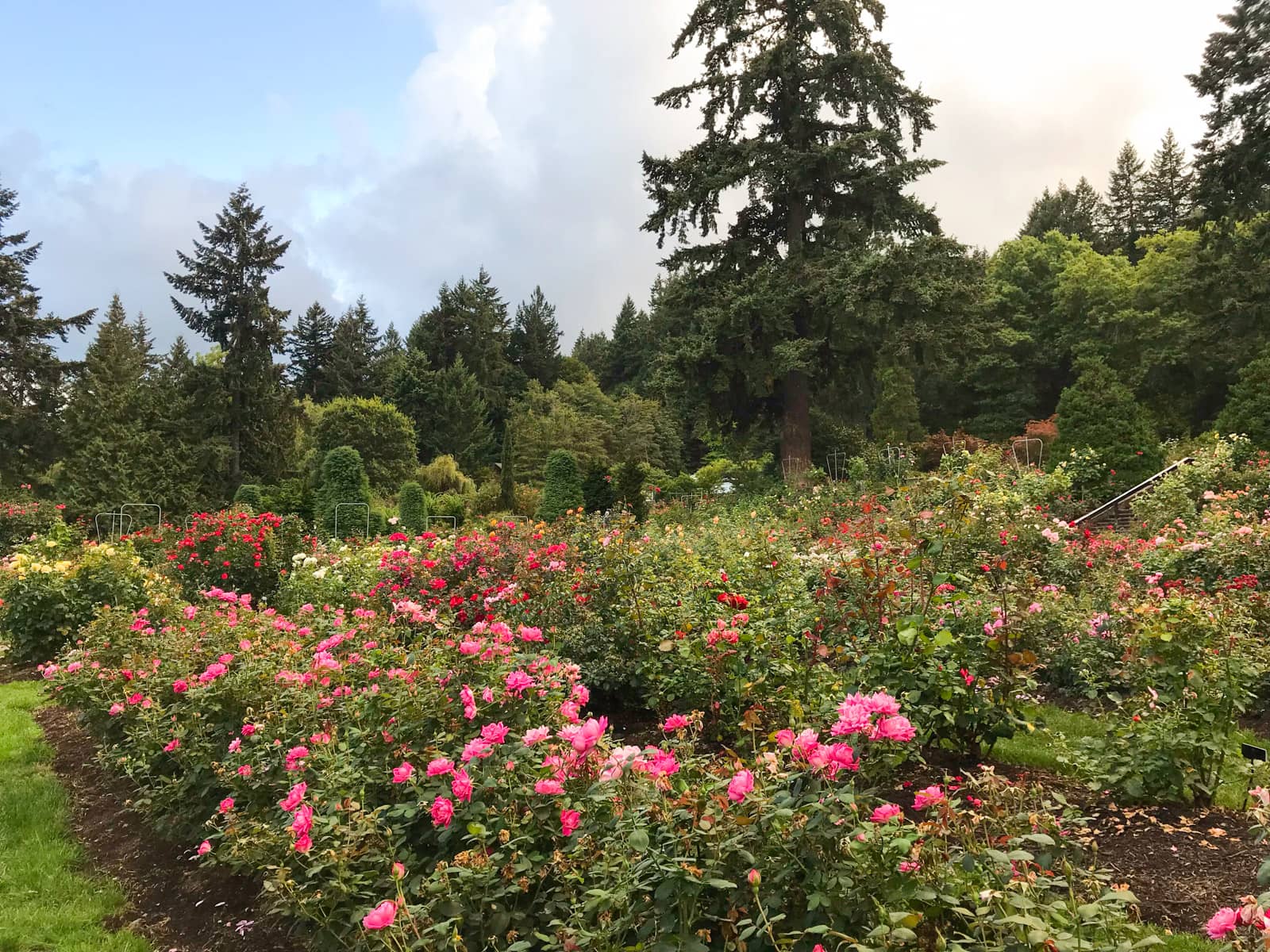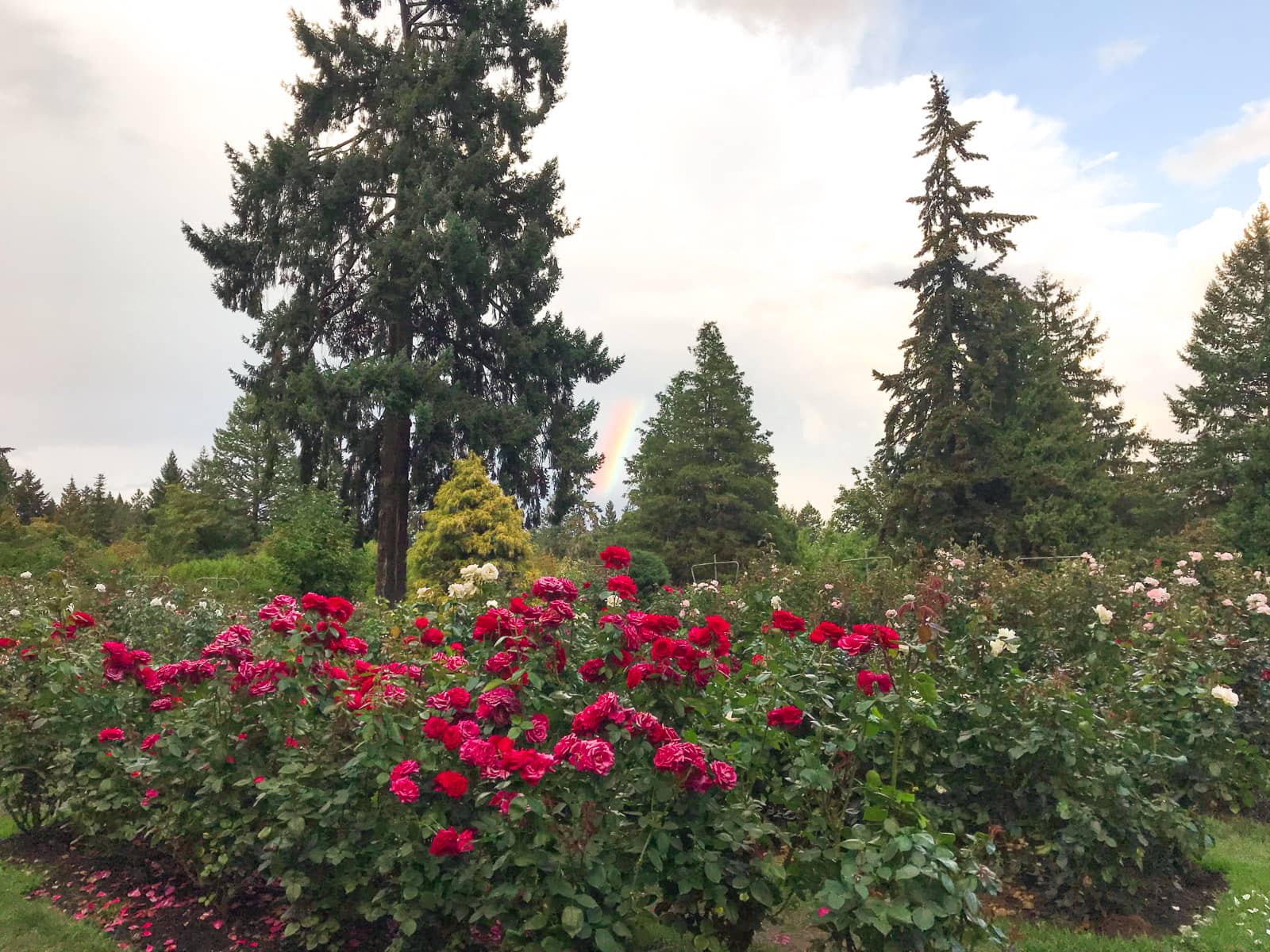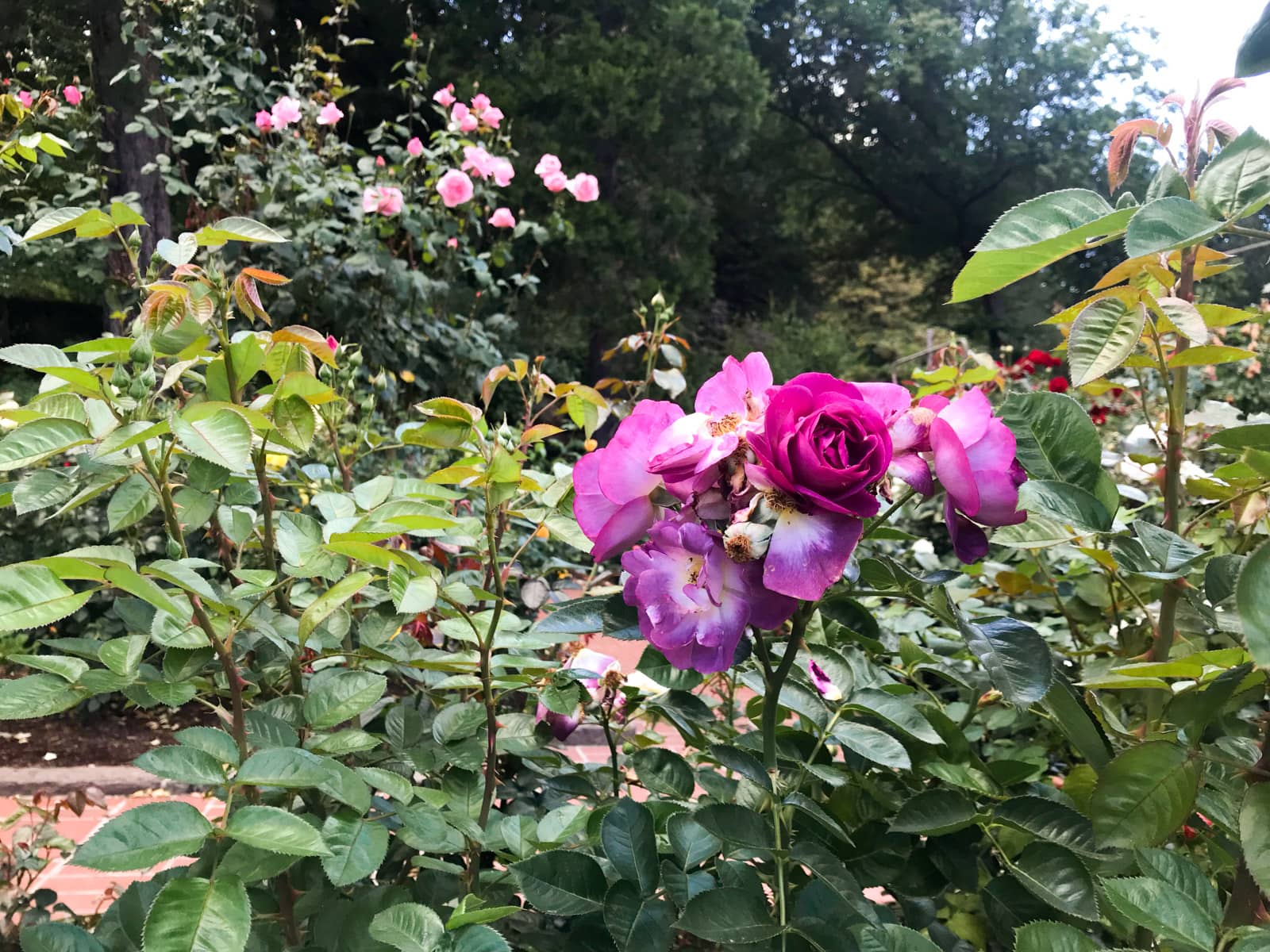 As I was feeling quite hungry afterwards and chose to walk all the way back to downtown, I ordered a large meal of ramen and two fish tacos with a drink at a Japanese restaurant called Afuri.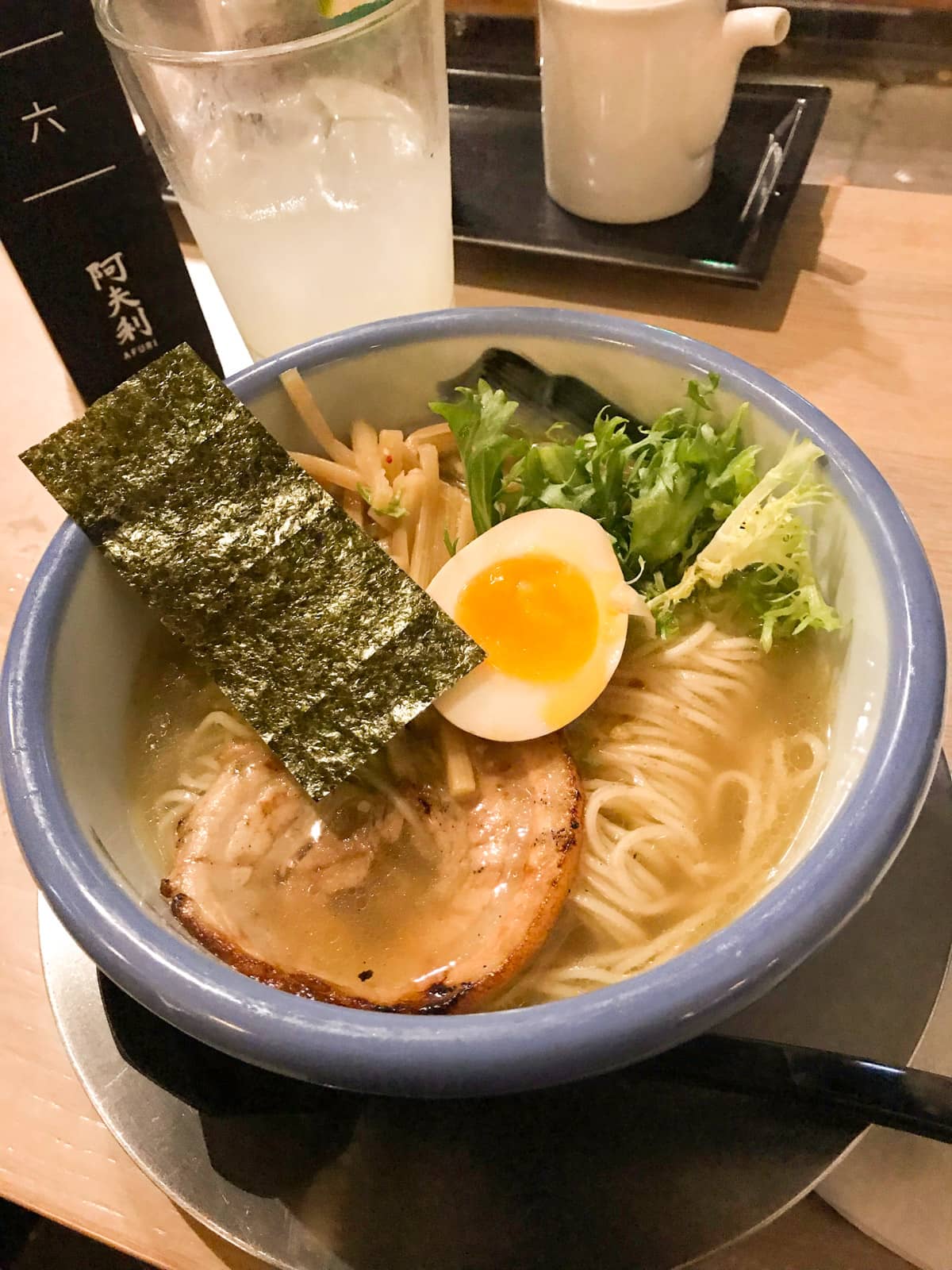 My stay in Portland was coming to a weird, bittersweet, sad close. In the morning I caught a bus early and went to the now-closed Tasty N Sons, and treated myself to a(n American) biscuit. 🤤 I was hoping I would be able to get my laptop out and do some work inside, but I got a seat at the bar at the window, and barely had any space. It's usually a bit of a shame when you expect to be able to work from a cafe but it's possible. Sometimes you simply don't know until you get there. 🤔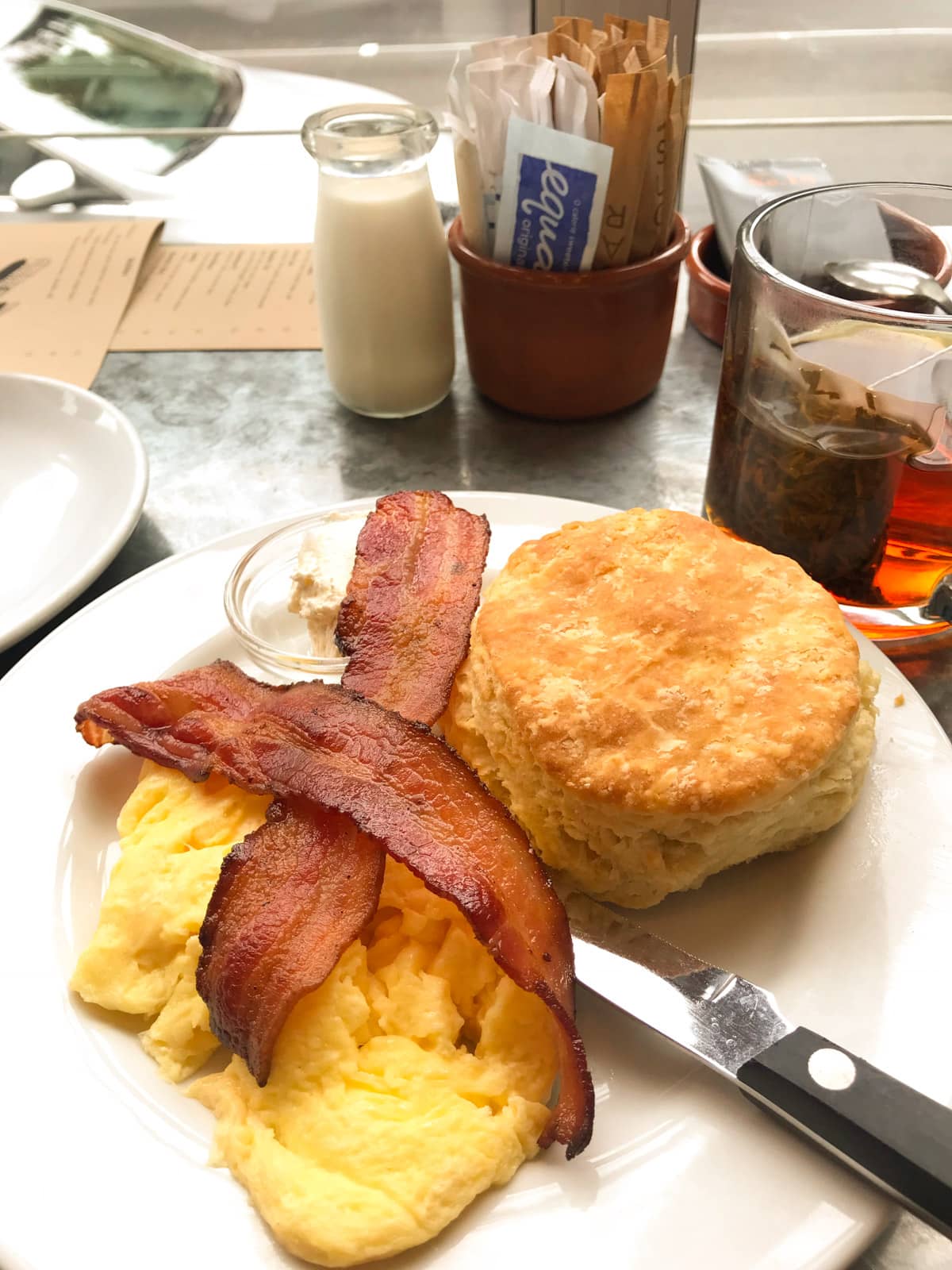 After I finished my breakfast I ended up going to Bread & Honey cafe. I liked this spot a lot, and ended up staying there until the afternoon. They had a lovely chai latte, and power outlets readily available, so it was a really comfortable place for me to work. I remember Apple having their keynote announcing some new products at this time (since it was September), so I ended up watching some of that live. When I'm at home in Sydney it usually starts at around 2:00am, but this time I was actually in the same timezone. 😆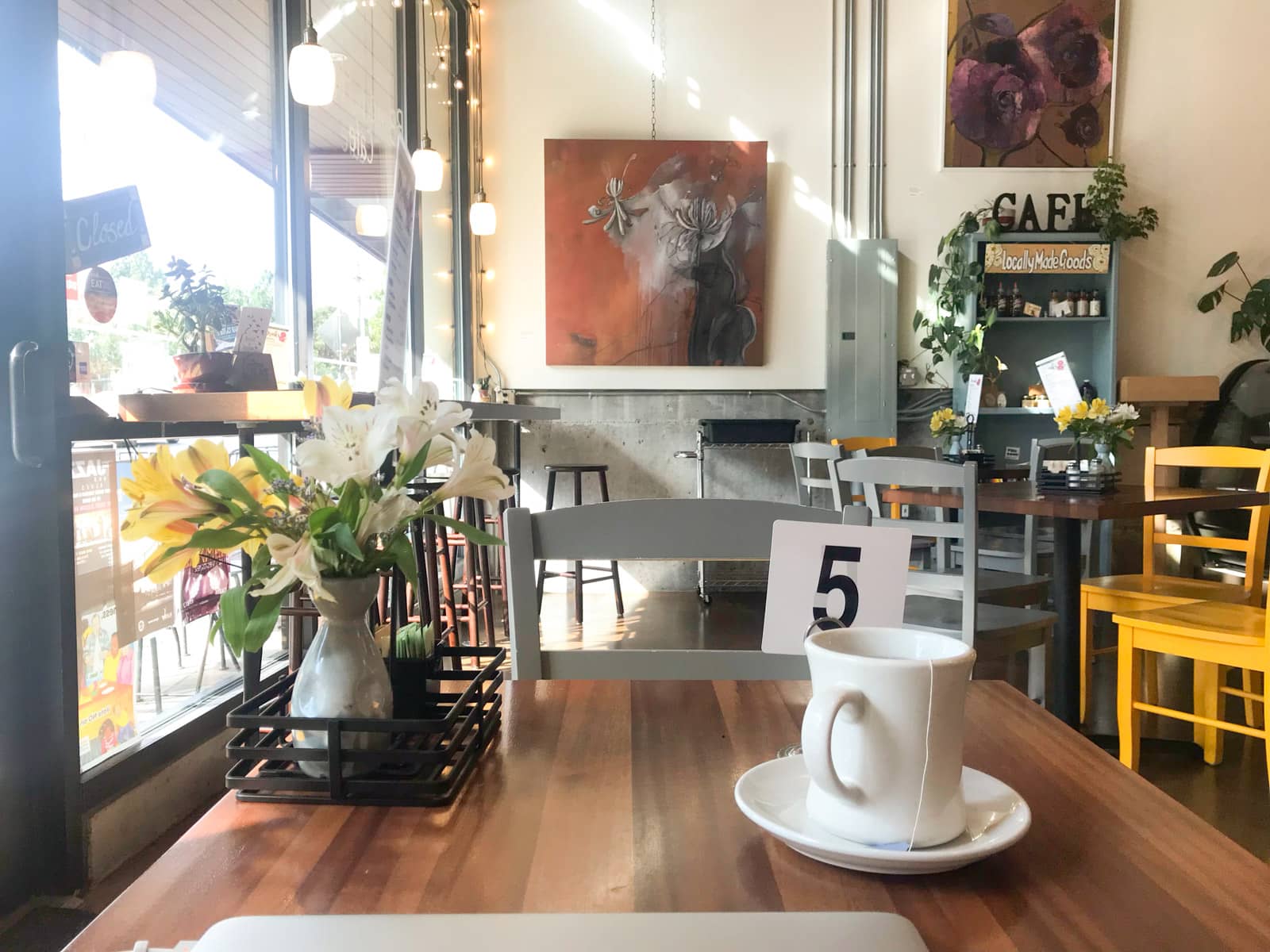 That evening, I went to Portland Rock Gym with Autumn, who I'd met at XOXO. I ended up doing mostly bouldering because the rope system was significantly different to the pulley system they use in Australia, so I wasn't actually all that familiar with it. There were some self-belaying walls, though, at least. I did have fun, though – and this actually reminds me that I haven't gone climbing in a good while. 🙈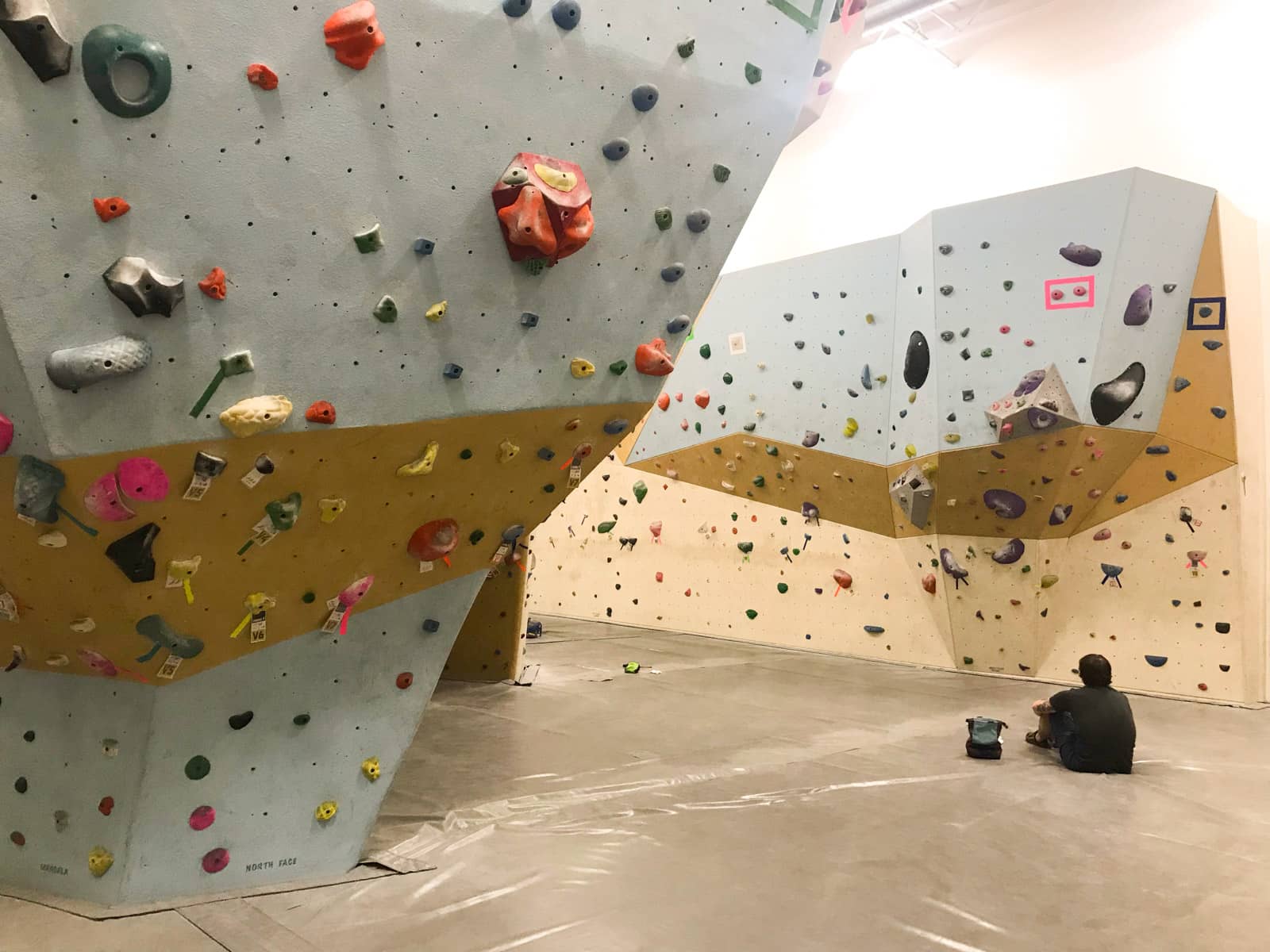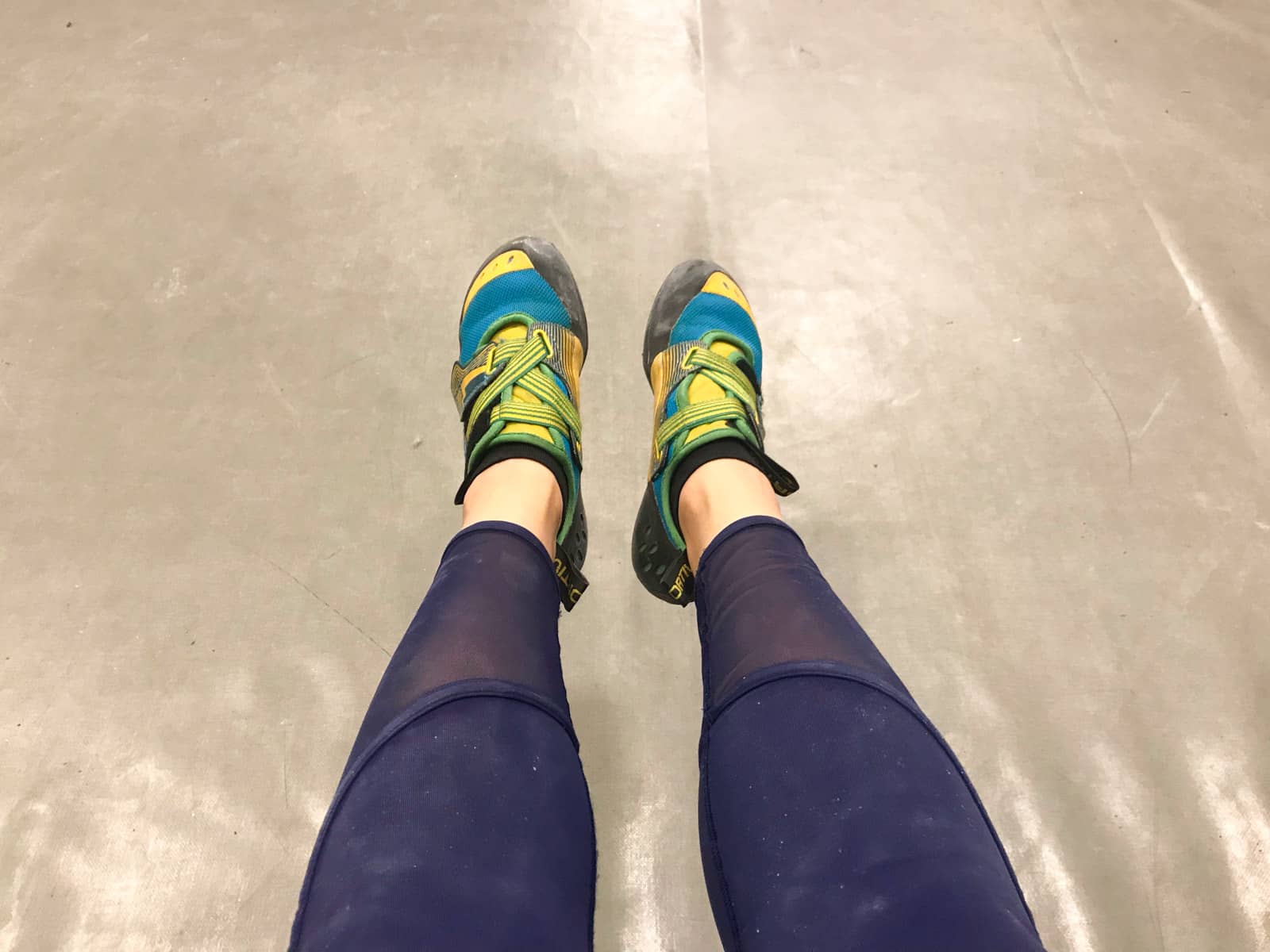 I wasn't anywhere near downtown so I ended up going to a bar to eat (there weren't many other food options), where I had a tiny, expensive meal. I got hungry late at night so I walked all the way up Burnside for probably a mile, and found a cafe that was open late. I had a coffee and some sweets. I felt weirdly lonely just being in a quiet cafe so late at night in the middle of nowhere. It's funny, when you're alone and anxious, sleeping can sometimes feel like the best way to get over it. 🤨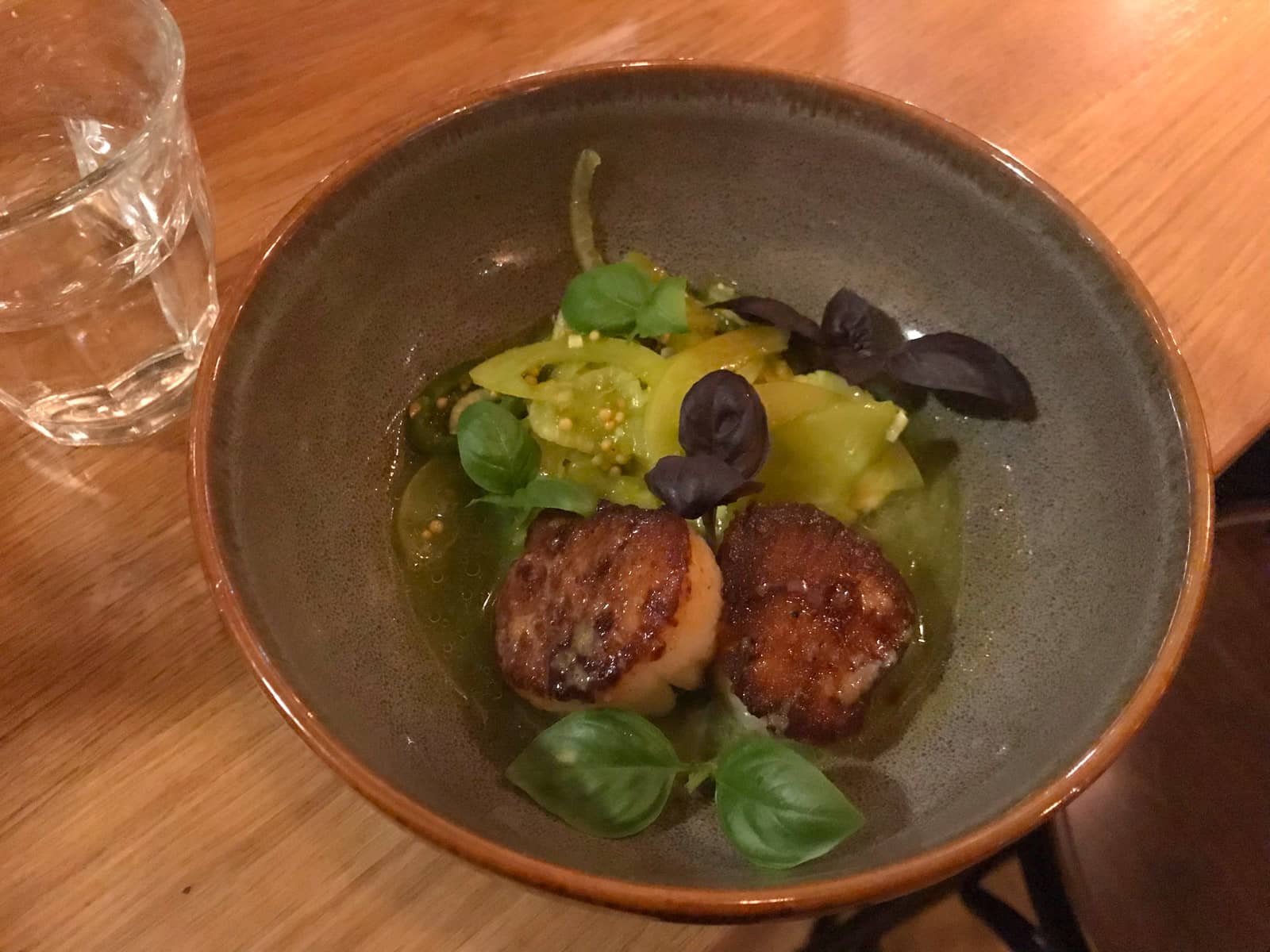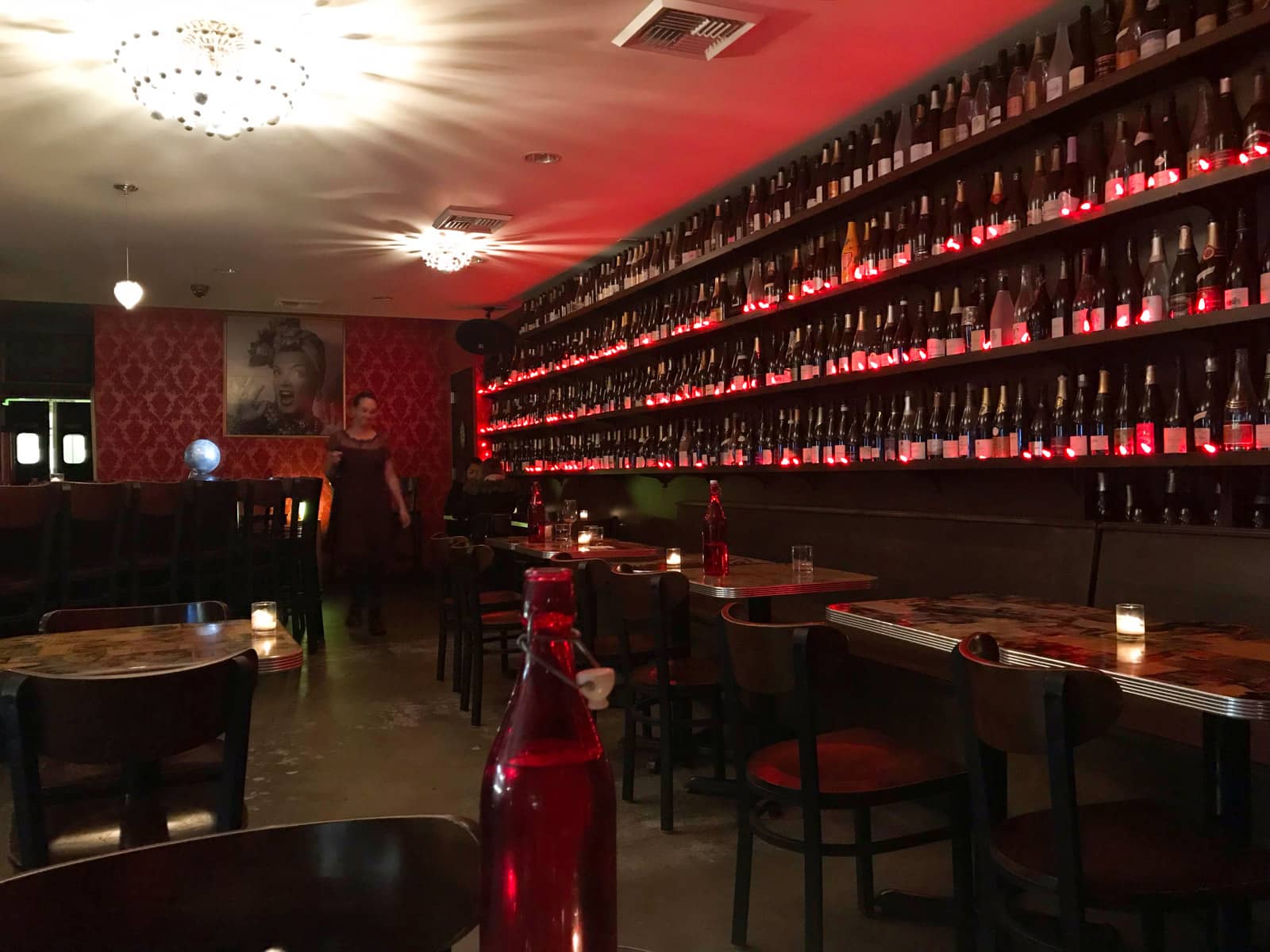 My flight out was the next afternoon. I went to an open co-working space called Elevator where there was a cafe, and sat there and worked until I had to leave. I picked up my luggage from the hotel and took a walk to the MAX. I thought I left early enough, but I got to the airport with little time to spare – I arrived with only about 10 minutes until boarding time. It was enough time to take a photo of the famous PDX carpet.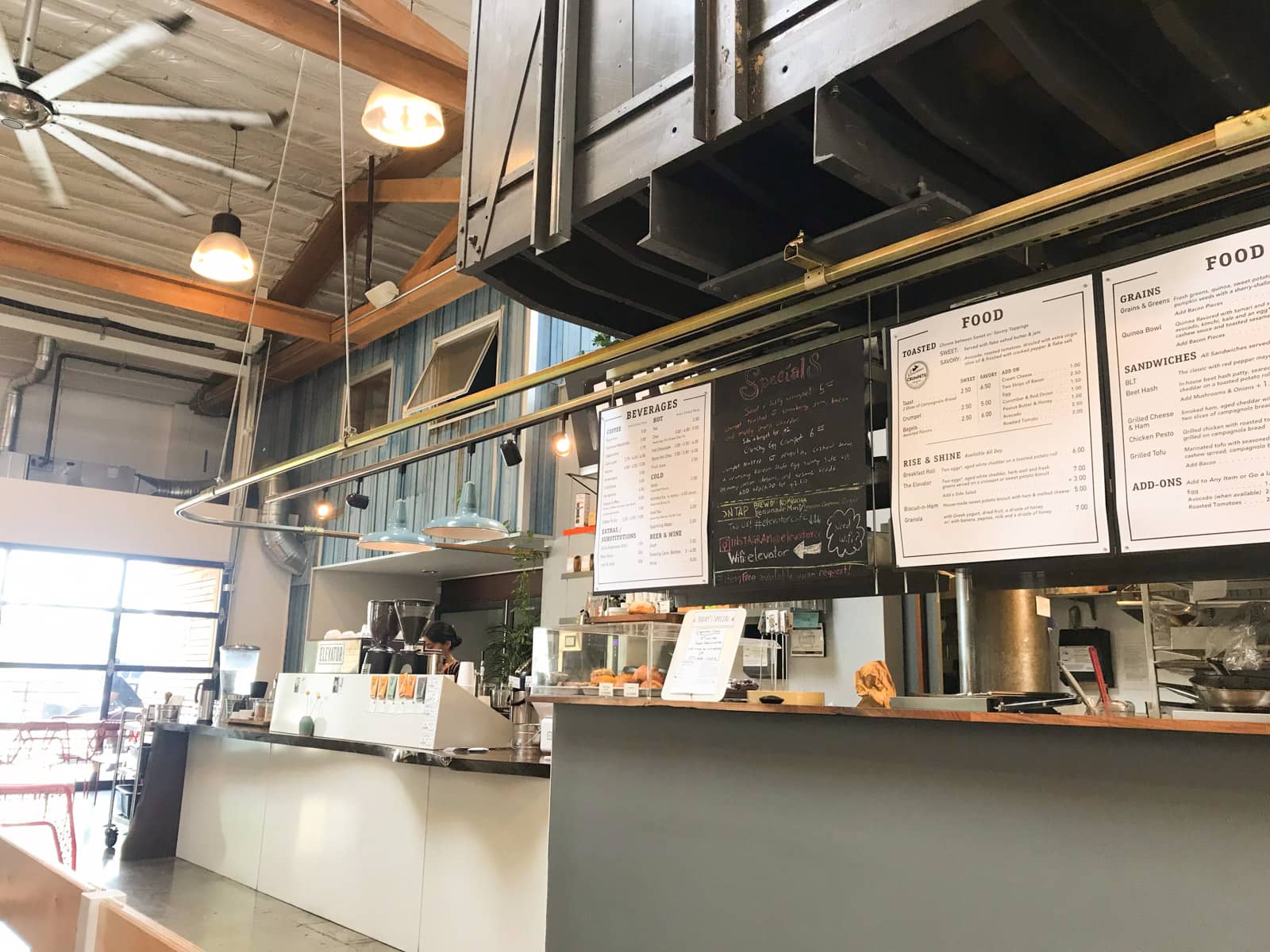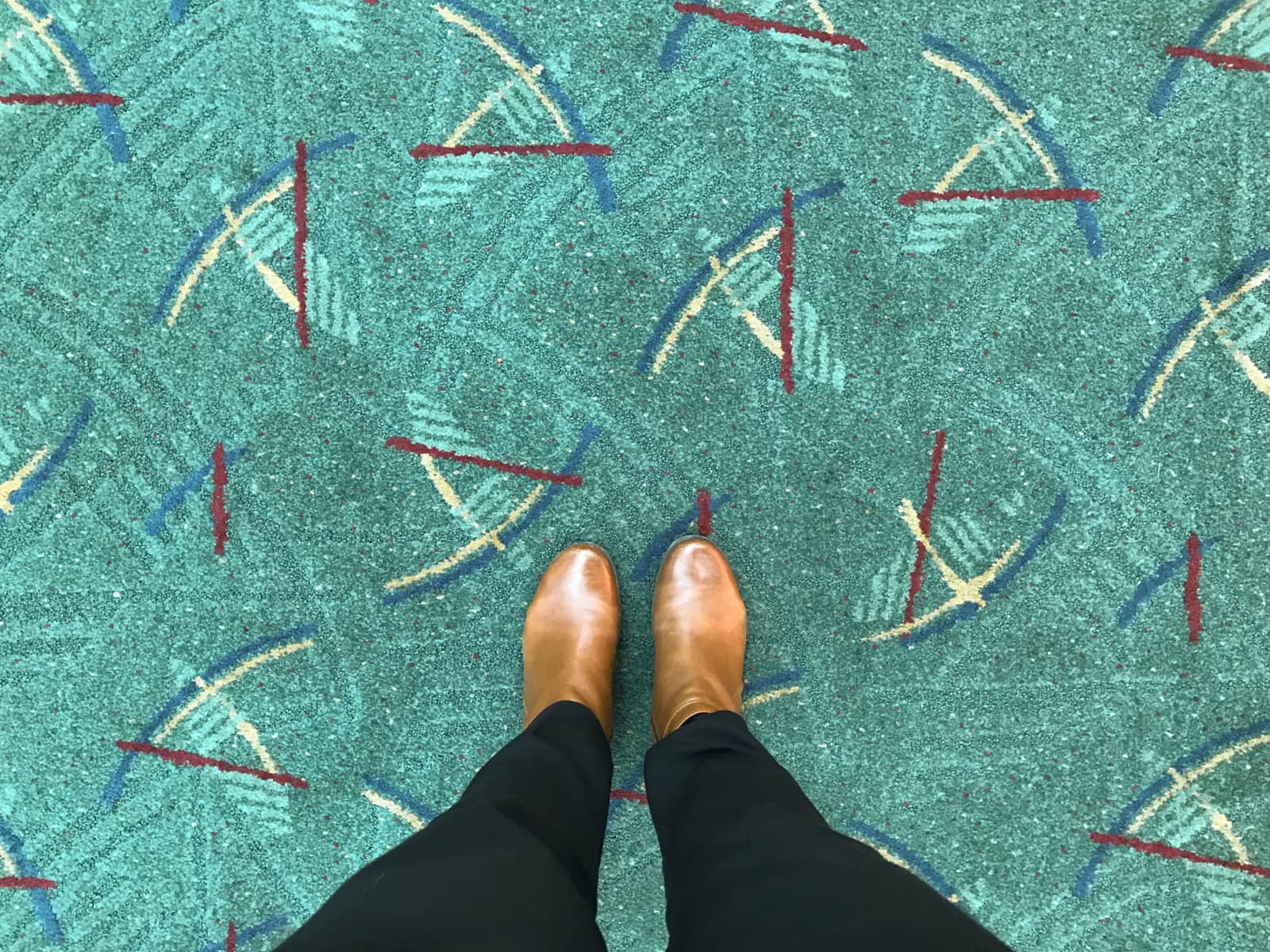 My flight went to LAX, then I had a short layover and the non-stop flight to Sydney. The flight was delayed by a couple of hours and I was falling asleep in the terminal. It was ridiculous. LAX is also not that nice of an airport. 😆 I bought a coffee to try and stay awake until the flight arrived, but I forgot about the higher Californian tax rate, so there went all my cash. 😅
Writing this post has made me miss Portland. I'm sure I will be back at some point in the future, because both my visits have just been a really nice experience and I love immersing myself in Portland's culture. 😌