Fashion Friday: Chevrons
This is the last Fashion Friday of the year. I want to thank Seb for having the patience and kindheartedness to take photos for this segment of my blog throughout the whole of 2014 (or at least, since February!). This certainly won't be the last of it, and I definitely want to continue the segment throughout 2015. I haven't decided when the segment will return exactly, but it will return some time in January. There are a few things I am organising on my blog, but rest assured, you haven't seen the last of it. If you have any requests or ideas just shoot me a message.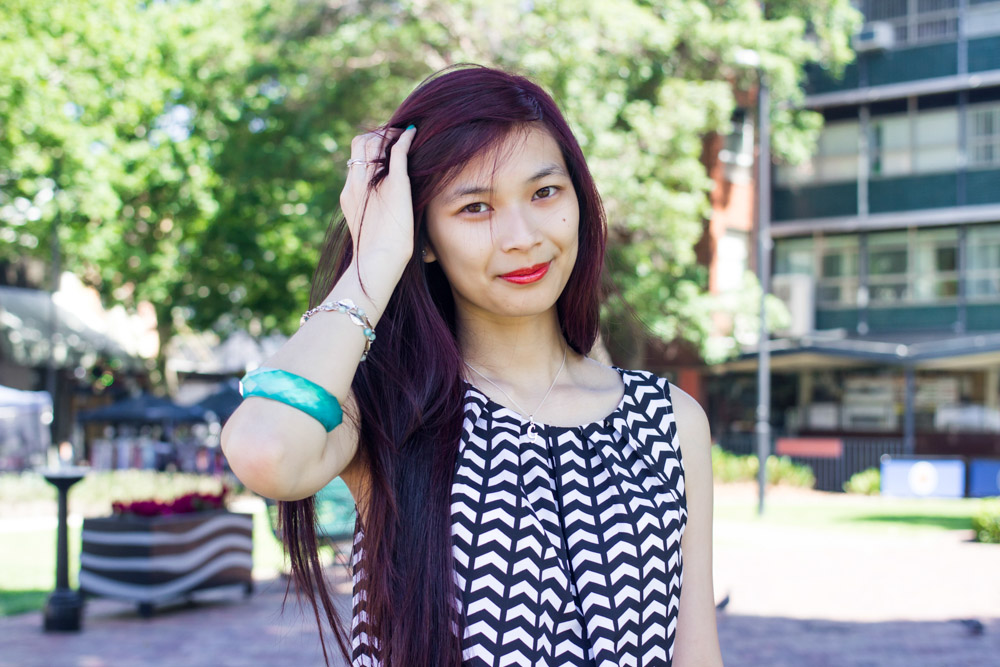 I coloured my hair red recently. I previously coloured it purple, but after trying that colour twice I decided to go for the red. I've been using the Schwarzkopf Brilliance Luminance range, which only has the purple and red. The red turned out alright, though it's a bit patchy. I have rather thick, long hair so I had difficulty spreading it evenly. Still looks cool, I guess.
Everyone likes a bargain, so hooray for a $9 staple skirt. The tight tube style skirt is one that I am particularly fond of, but I was looking for a plain one as I have a few patterned ones. I grabbed this from SES a while back, buying a white one in the same style.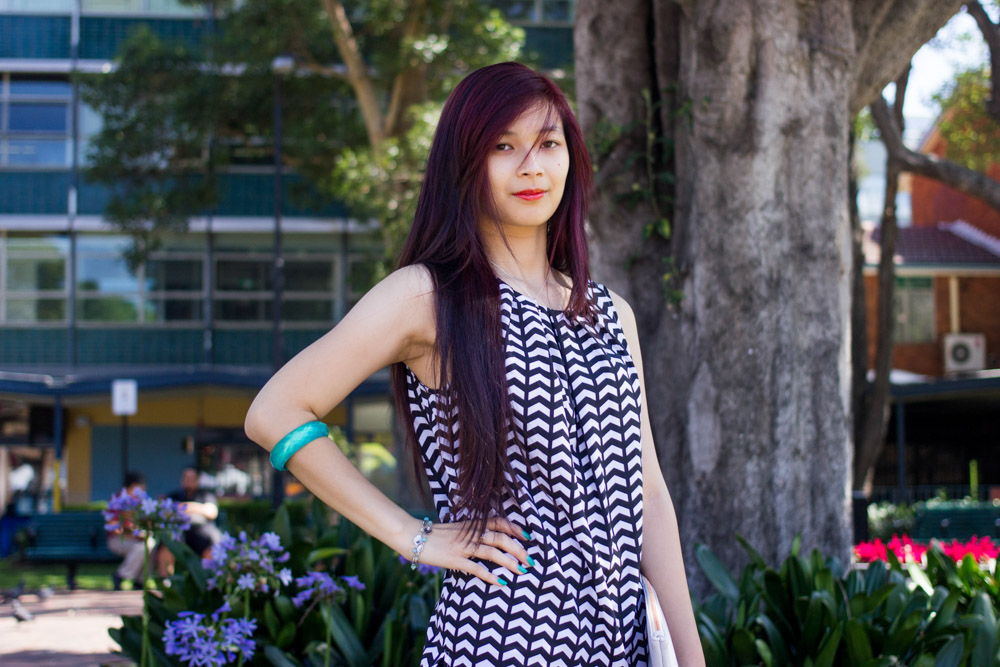 The chevron-style top is pretty bold; I like the sleeveless style and the pleated neck. I have a bunch of similarly styled tops from Basque (sold at Myer), including the one featured in Fashion Friday: Lapis Lazuli.
I've been wearing my Diana Ferrari sandals whenever my feet don't mind being killed – unfortunately, nice as these shoes are, the part that sits on top of my toes sometimes gives me really bad blisters as its rubs against them. Pretty nasty… I'm not one to make such sacrifices for fashion, so at present I will have to stick with covering my feet in bandaids first, perhaps. I was reluctant to get the shoes because I didn't like the colour but my mum convinced me they were perfect for summer because they were a neutral colour. Rad.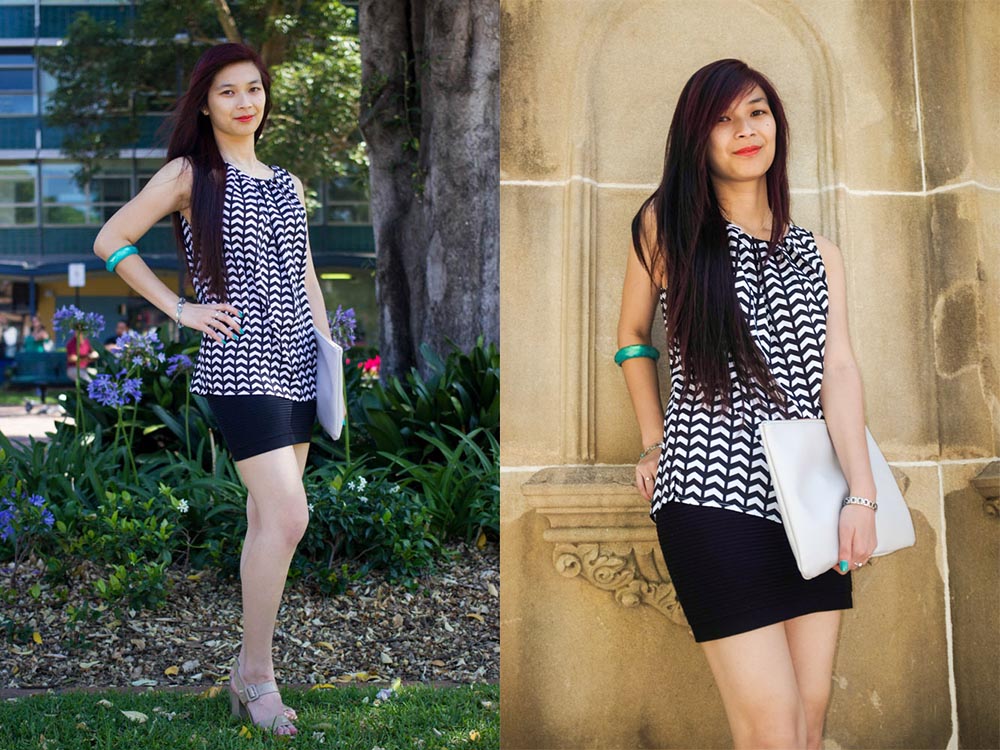 The nail polish is by Mode Cosmetics and is in a shade called Party Girl, but I think it's been discontinued. The logo I have on my bottle looks like it's the old Mode logo, and it's an old bottle that I don't think I have even used before. It is a really, really nice teal shade, and I actually haven't come across another brand that has a similar shade but I'm sure it wouldn't be hard to find one. I'll be honest, I haven't actually looked, haha.
Being so obsessed with teal, I teamed the nails with my bracelet from a Helene Jewellery subscription box, and a big bangle from Equip. You might recall me having a red one that I bought from Lovisa, featured in Fashion Friday: Polka Dots. It's also a minor detail, but I'm wearing this blue Thomas Sabo spinning ring. I bought a few rings at the same time so I could wear them as a stack – right now they are still $15.60, which is a bargain for real sterling silver, if you ask me. There are quite a few different styles.