Review: Helene Jewelry Subscription Box (November 2014)
I finally got my Helene Jewels Arm Party Club box yesterday. It was supposed to arrive by the end of November but I guess there was a bit of a delay. I was very excited to receive mine!
Helene Jewelry aims to send you affordable pieces of "arm candy" each month. It's only $25 with free worldwide shipping. I chose the Professional + Conservative style combination starting last month and I am loving it so much more than my Trendsetter + Everywhere combination that I had for the first three months.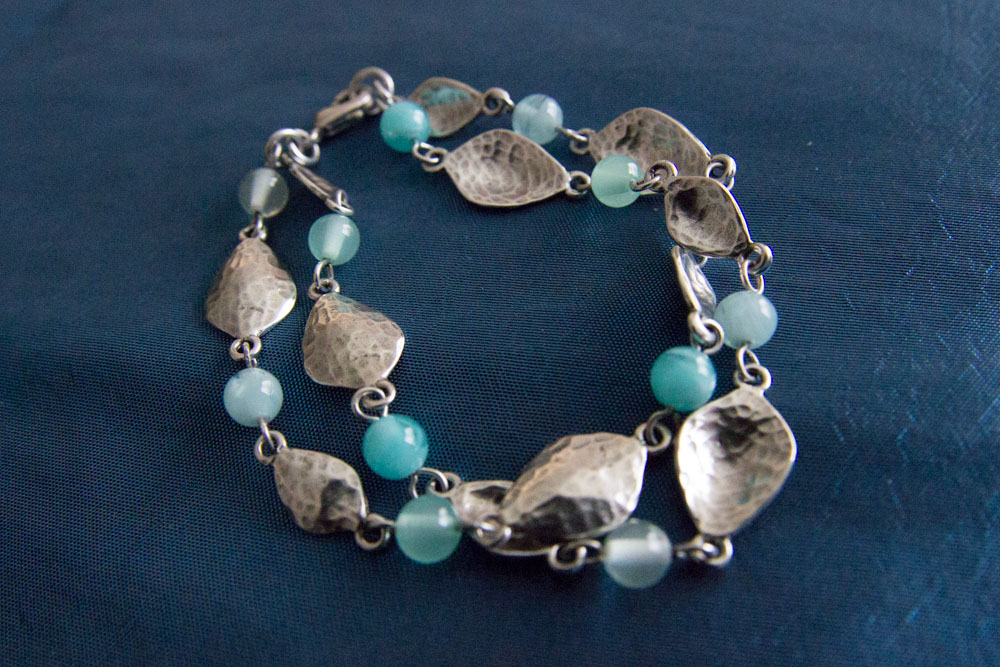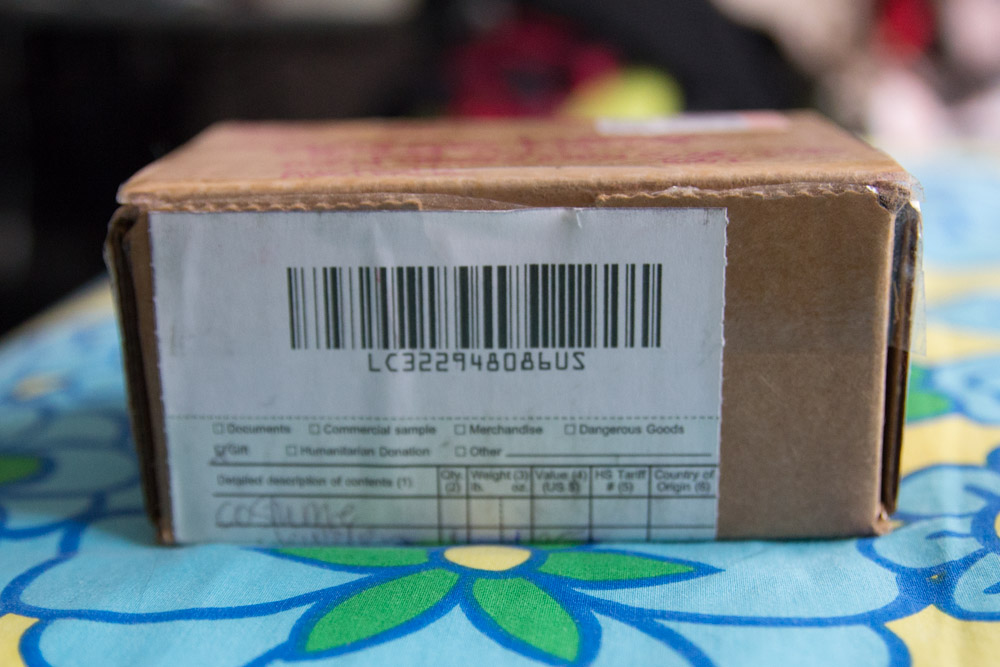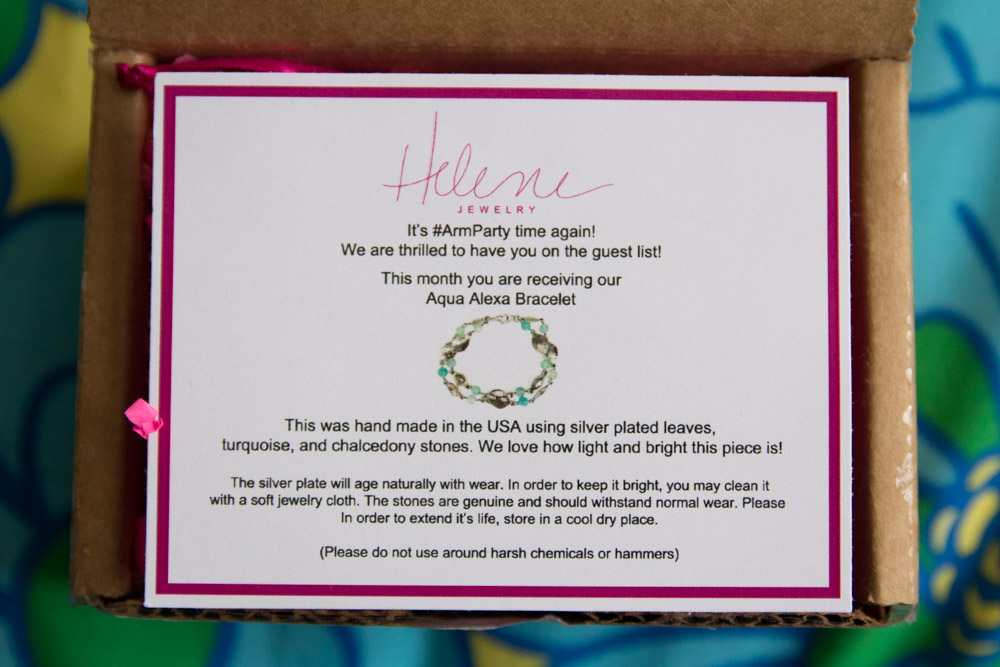 My November box came with the Aqua Alexa Bracelet, which has tones of pale green and turquoise. The bracelet was packaged in a small hot pink organza bag, in the usual familiar box. I love opening these boxes! The packaging never ceases to impress me. The bracelet also came with a small bottle of green polish and a Jolly Rancher candy. I was excited by the nail polish because it was a shade of aqua-green that I have never owned. I own a heck of a lot of nail polish but surprisingly there are some colours I have never tried. I have a lot of blue and purple hues but this will be fun to try. I can't wait to see how it looks with the bracelet.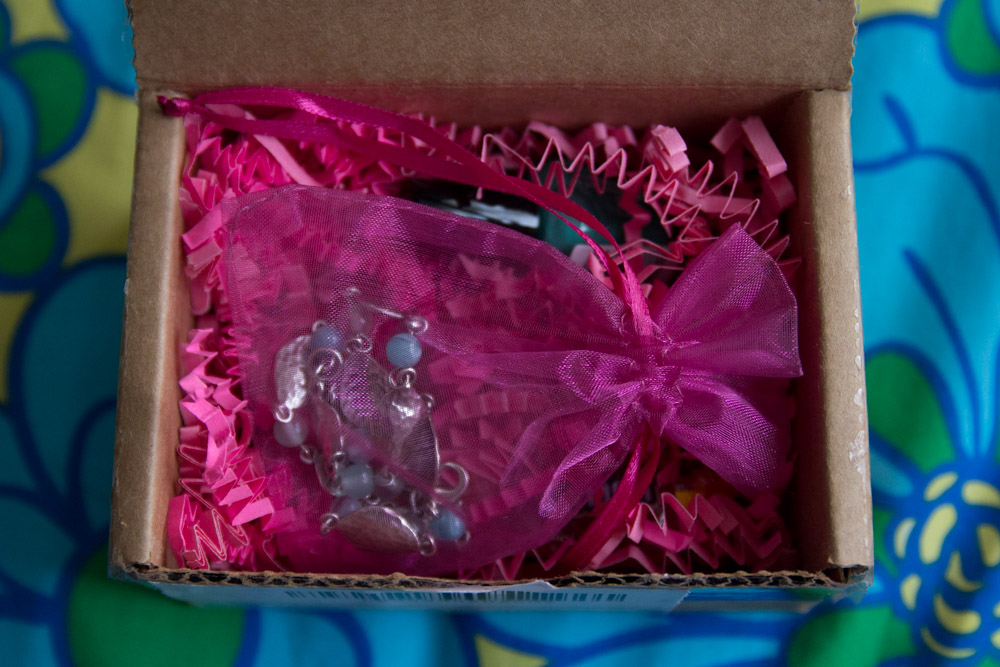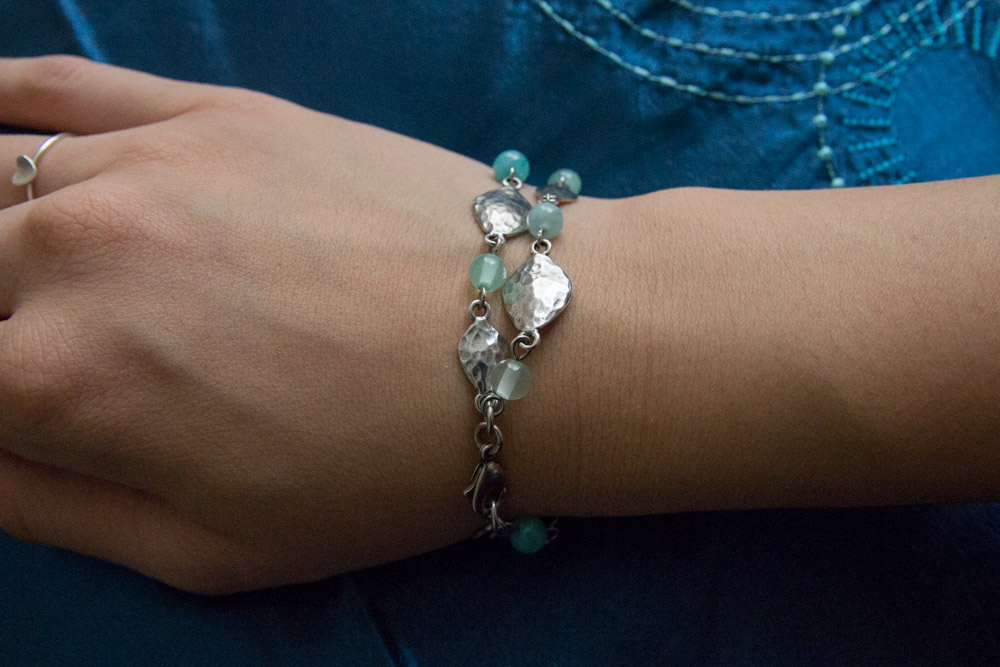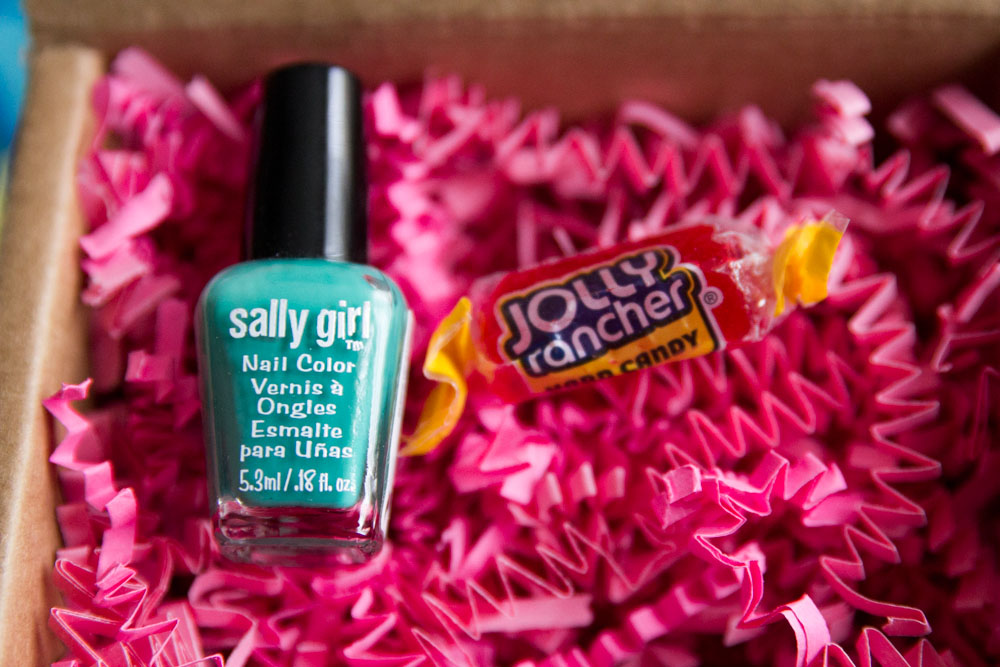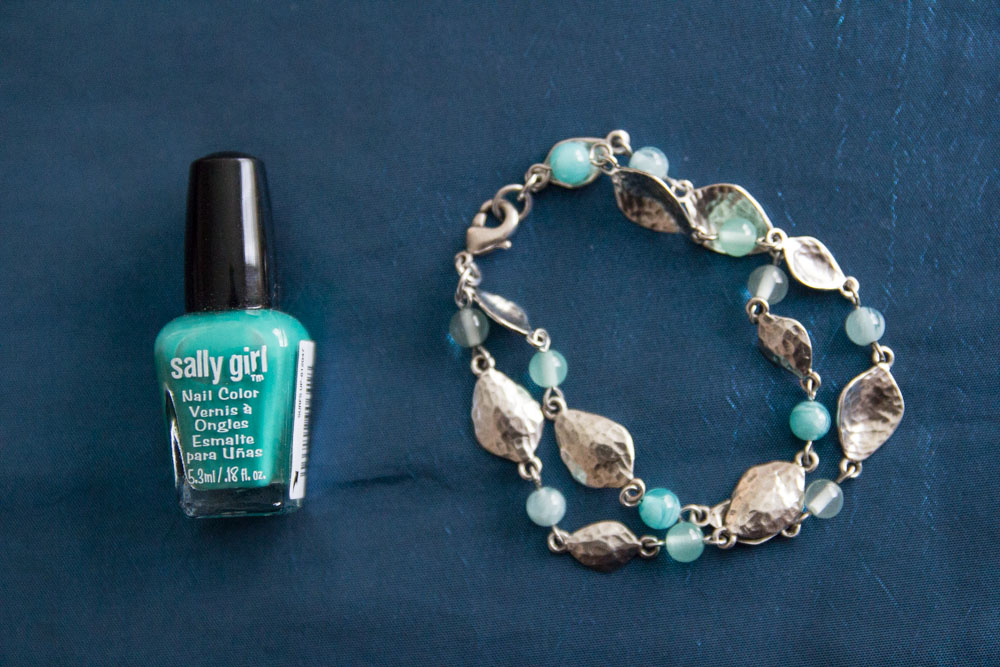 The bracelet is a fairly loose fit, and closes with a clasp. It has two chains with light green coloured beads and silver-plated leaves. I don't usually like hammered metal styled jewellery but these leaves are super subtle. Compared to other leaf-styled jewellery I have seen before, this looks more classy, and definitely not as tacky. The leaves give the bracelet a sort of relaxed look, and I like that the colour of the beads fits somewhat closely with the real colour of leaves.
The bracelet looks lovely on its own, though I did pair it with my October bracelet as I was already wearing it. I am in love with this delicate and pretty bracelet, and I can't wait for my next box. It happened to ship today, which is perfect timing. It's probably shipped a bit earlier for Christmas.