Fashion Friday: Botanical
We did a quick Fashion Friday in the Singapore Botanic Gardens when we were there last week. The gardens are big, and some areas require a small fee to enter. We only really browsed the Orchid Garden, as Singapore is famous for its orchids. It was worth the small fee and I bought some fancy exclusive tea there – which you can only get in the Singapore Botanic Gardens.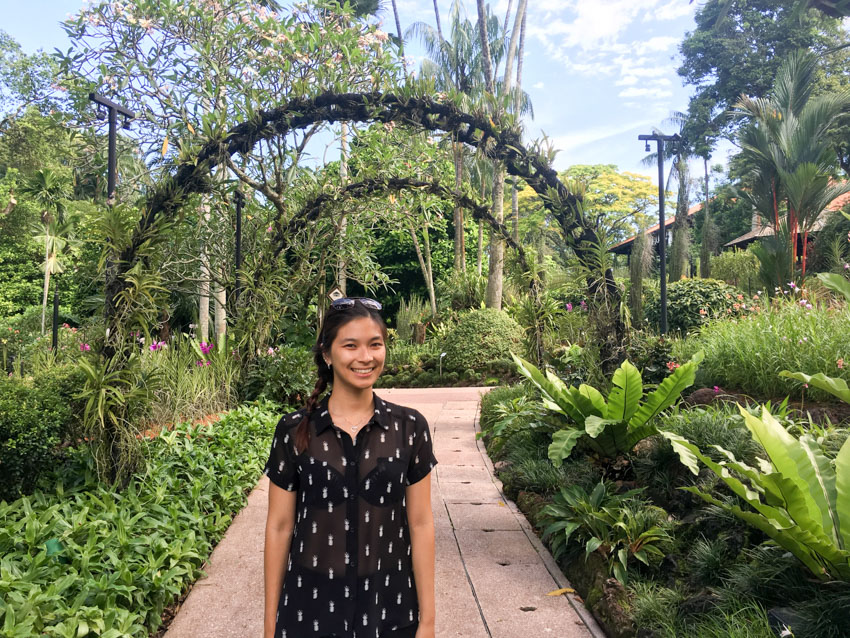 These photos were, like my Fashion Friday in Paris, shot on my iPhone. The outfit has clothing that I wore time and time again on our trip. Since we packed light, I had very little variety of clothing – but that's OK! Actually, if I'm honest, I didn't wear this shirt as much as other shirts I brought with me. I preferred to wear sleeveless shirts rather than this one with sleeves, especially since the weather was hot.
Although we were in the orchid garden, these photos don't really show any orchids. It was still nice inside, though.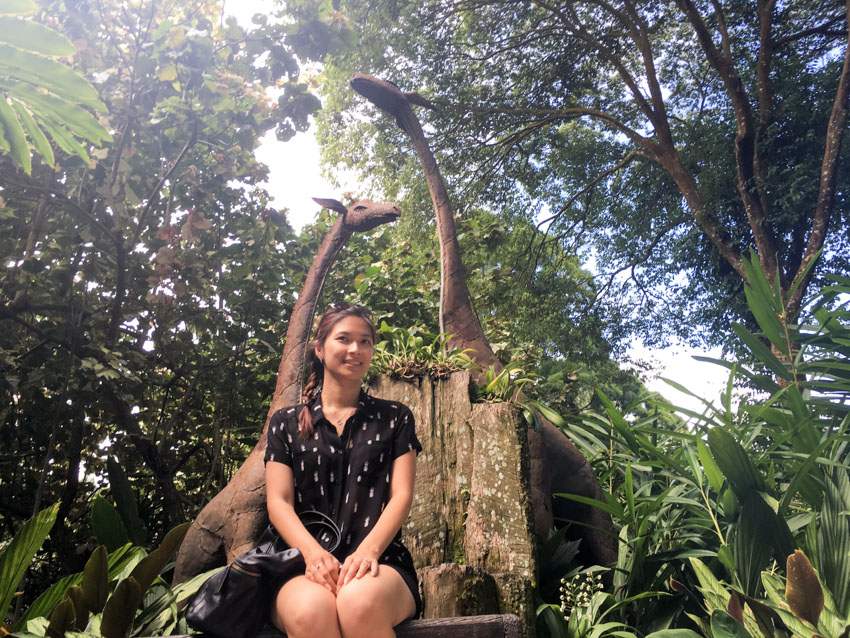 You might recall the shirt making an appearance in Piña Colada, where it suited the tropical weather in Hamilton Island. Singapore is also very hot so I suppose the pineapple print suited the weather too. It's a thin shirt so it works well for hot weather. Also dries quickly when you wash it!
I am wearing the same skirt that I wore in my previous Fashion Friday. I really like it! It's quite comfortable and doesn't ride up as much as other tube skirts I have had. I suppose this one is not really a tube skirt but as with snug-fitting skirts, they tend to ride up.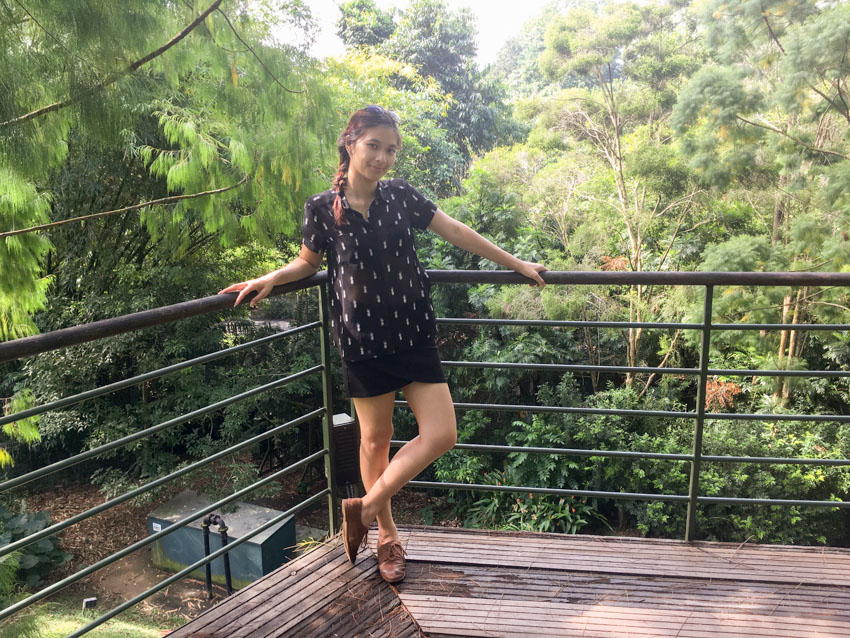 I do love the shoes I am wearing but they are worn out so much – I only wore them in Europe, but the worst part is that some rain has really killed them and left the toes almost black. I am hoping to return them to the store I bought them from, and at least get some store credit. I would consider an exchange, but since these shoes didn't hold up, I am afraid of having the same experience again. It just should not happen with leather shoes. Shame, because the shoes are otherwise really comfortable. :| And they looked so nice in my Winterlong outfit… :(
I wore my hair in a side braid that went across the back of my head, from the left side to the right. I have tried braiding it from the right to the left, but because of the difference in volume of hair on both sides, I prefer to do it this way. I have been wearing my hair loose for a long time, and it was so hot that I felt like tying it back somehow.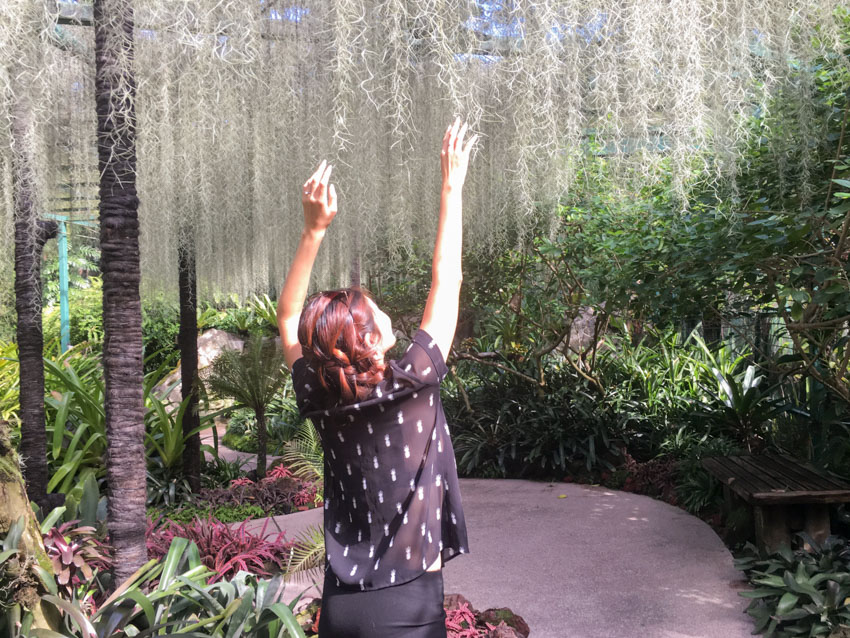 Photography by Nick. ❤️
Outfit details