Oh, Vienna
This is the fifth in a series on a Europe trip that myself and my husband Nick took in April–May 2019. If you're new here, catch up on Amsterdam, Hamburg, Berlin and Prague! You might also like to know that last year I started to limit photography to 50 images per travel post, as many blog posts out there can be overrun with a little too many photos for your 4G connection, and perhaps too many of the same thing 😉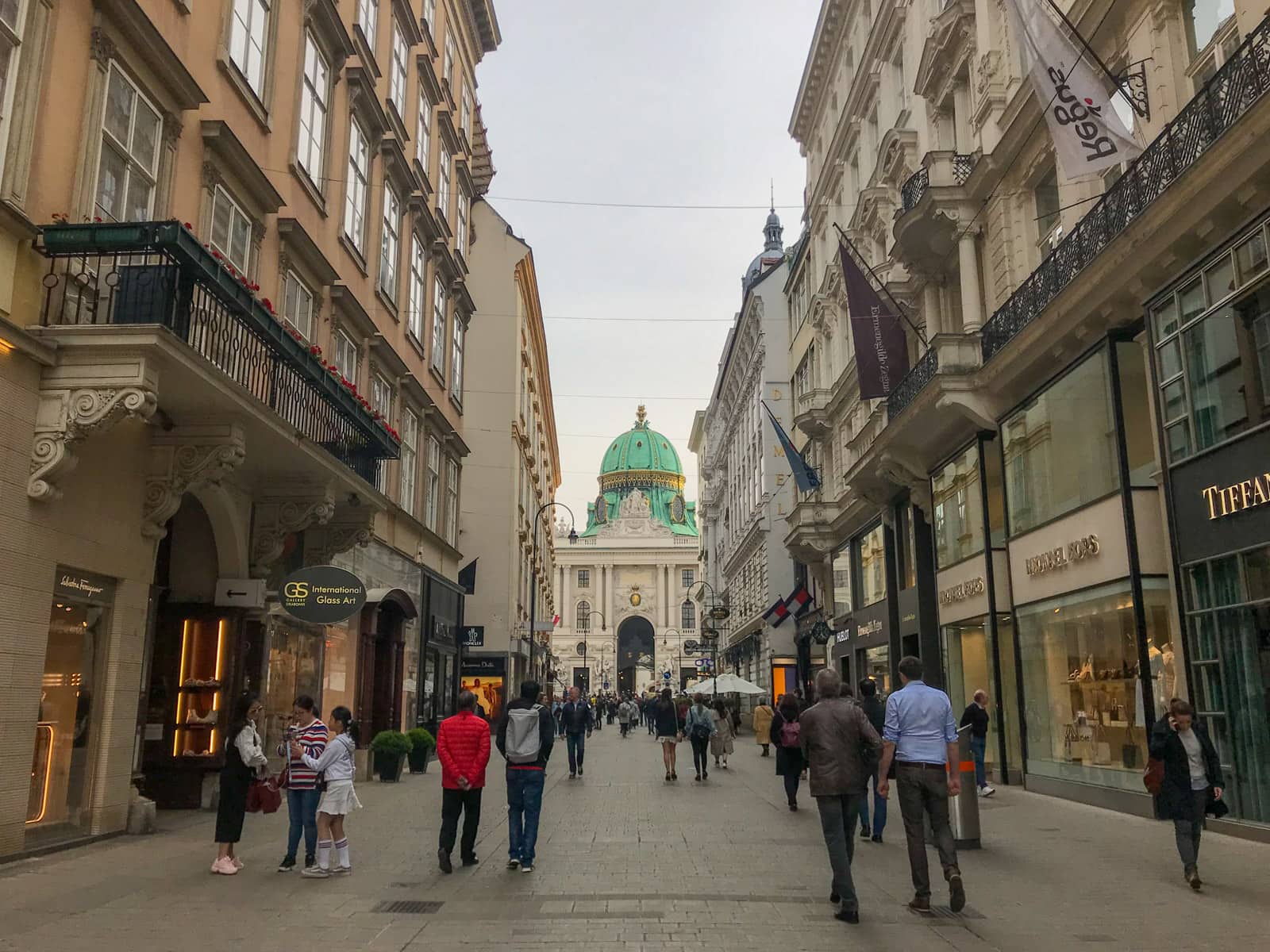 So after my kind of unintentional break, it's been months since I last posted about our Europe trip and I'm determined to finish telling that story. 😎 So it might be a little late, but today I'm sharing about Vienna! 💕 This is going to be a boring post in terms of how it's split – just in Day 1, Day 2 and Day 3. 😜
Vienna was one of Nick's and my favourite cities on our Europe trip, and for reasons we didn't quite expect either. We were expecting Vienna to be a very pretty city – which it certainly was! – but it was so much more interesting because the food was great, the transport was excellent (it was so easy to get around!), and it had quirks of modernity that we really liked. Overall it was a very pleasant city, and possibly the only place a fast fashion store like H&M could look classy as shit. I kid, I kid – but the beautiful architecture really made every store look divine.
Day 1
Upon arriving in Vienna, we caught the bus to our apartment. Our apartment was located in a really hip part of town called Neubau, and the apartment was extremely spacious and very big, with a massive living room and a big kitchen with a large seating area. It was comfortable enough, but it wasn't very welcoming and didn't really feel like home, so it lost points there. We unpacked a few things before we headed across the road (literally) to a cafe, where the friendly and humorous waiter welcomed us, and the warm setting and lovely food made us come back several times during our stay.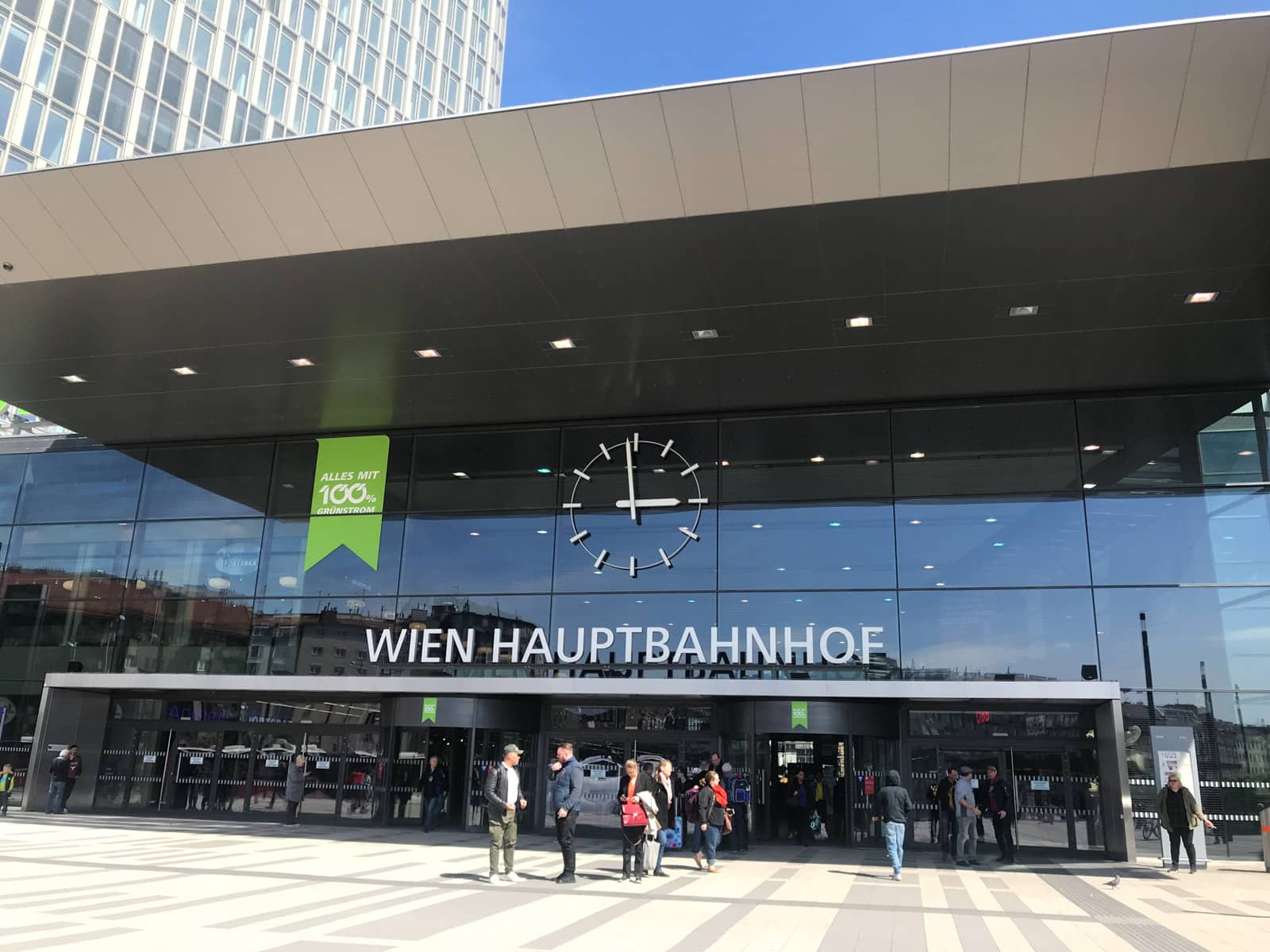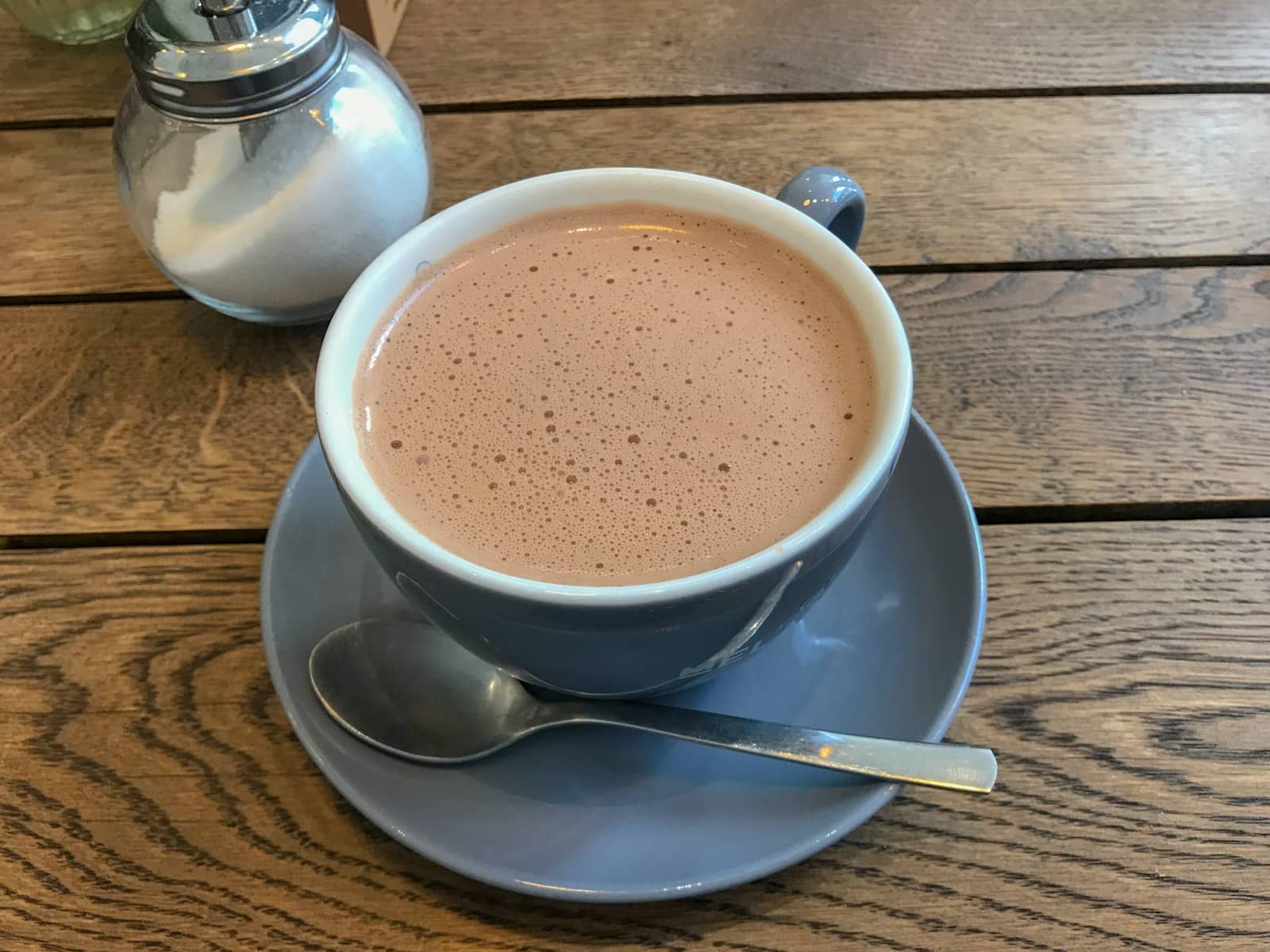 The cafe was called The Melangerie – and it pretty much ticked all the boxes for what I want out of a cafe. Lovely coffee, great non-coffee beverages, terrific breakfast options, nice snacks, substantial meal options, and open for breakfast and closed at 9:00pm. I mean, 9:00pm is a big ask, but it's extremely difficult to find a cafe in Sydney that opens any time past 3:00pm. since my dear Caffe Tiamo – a Korean joint that served all-day breakfast, beautiful desserts, and was open late – permanently closed a couple of years ago. 😞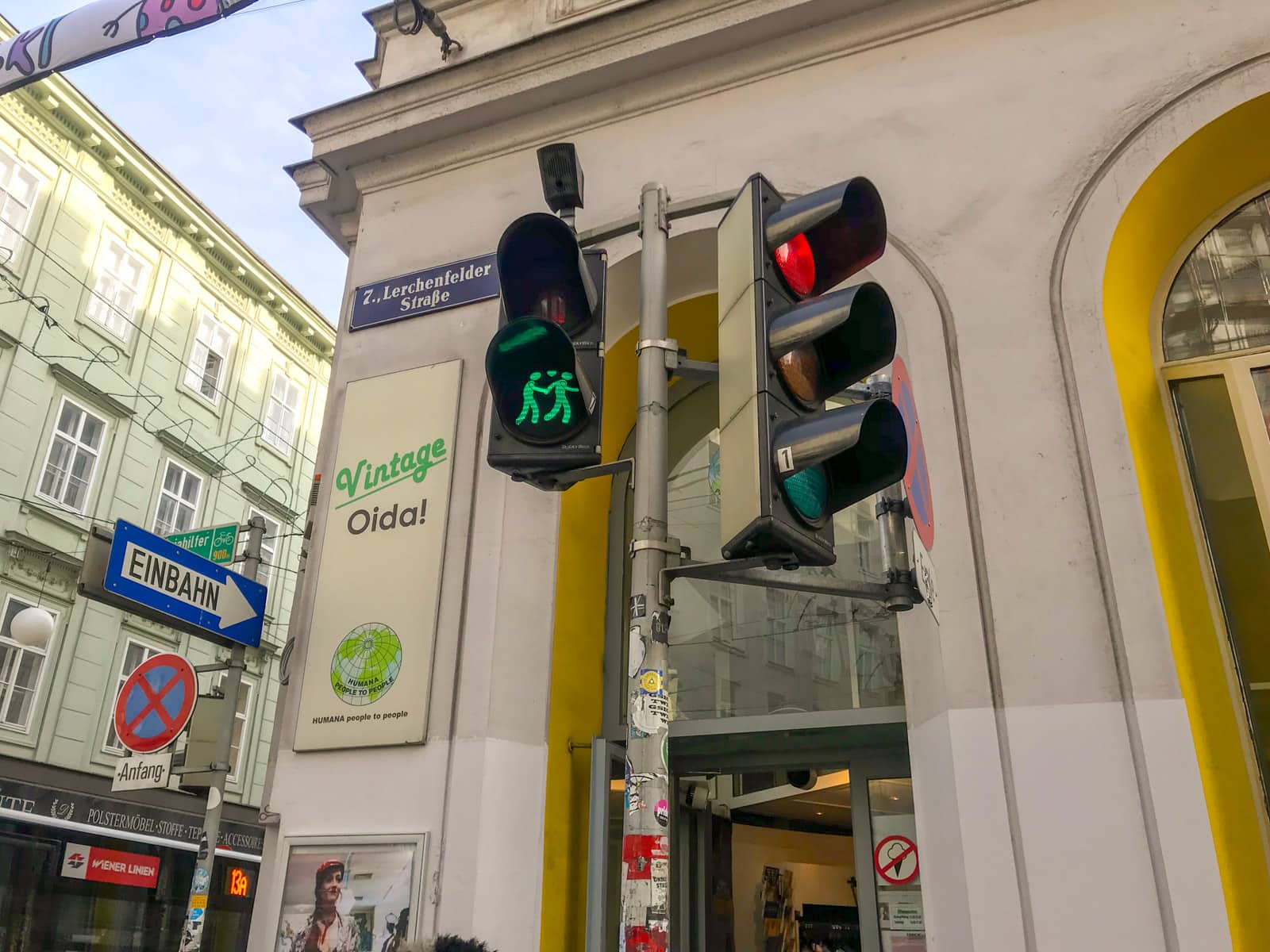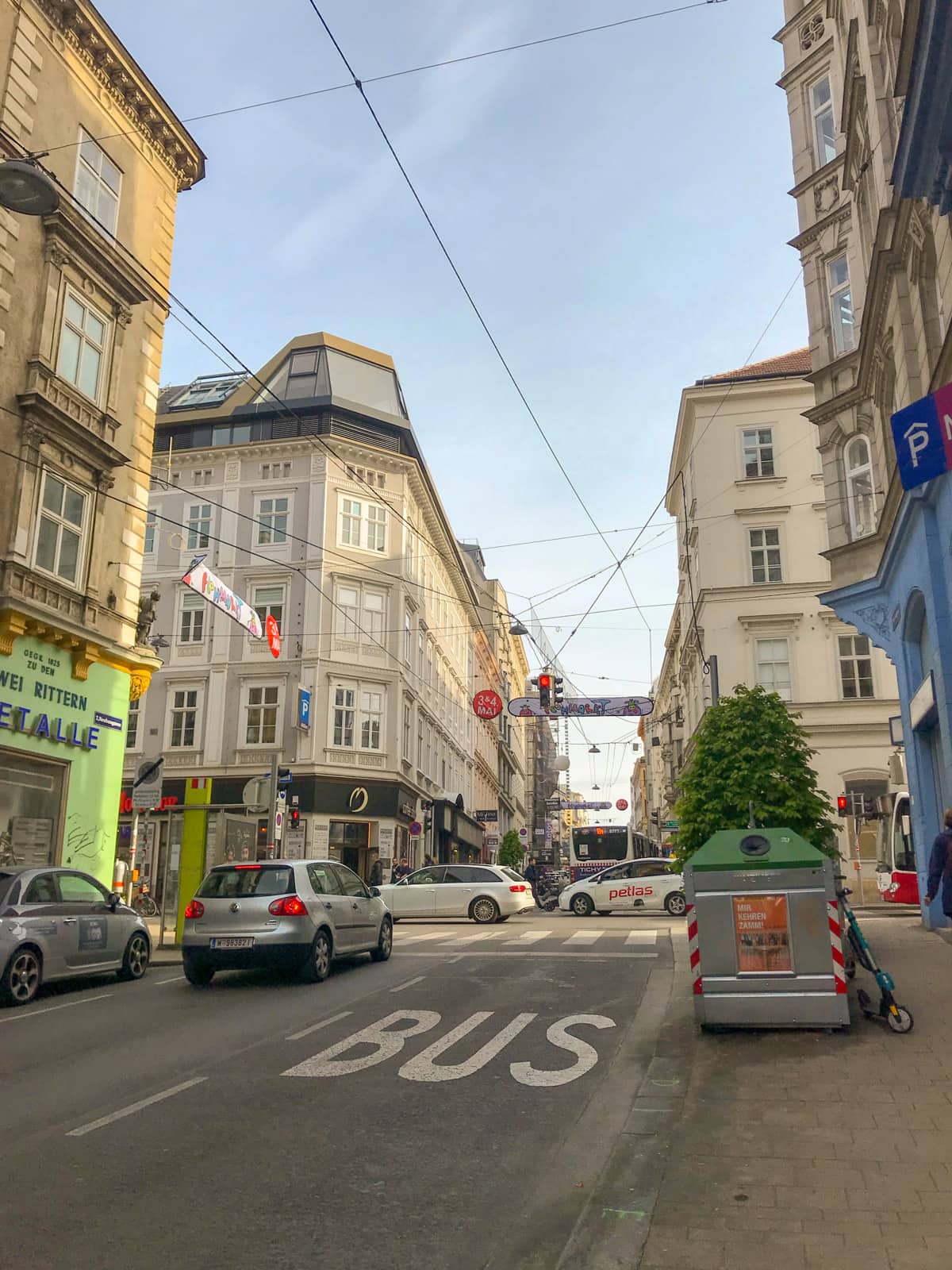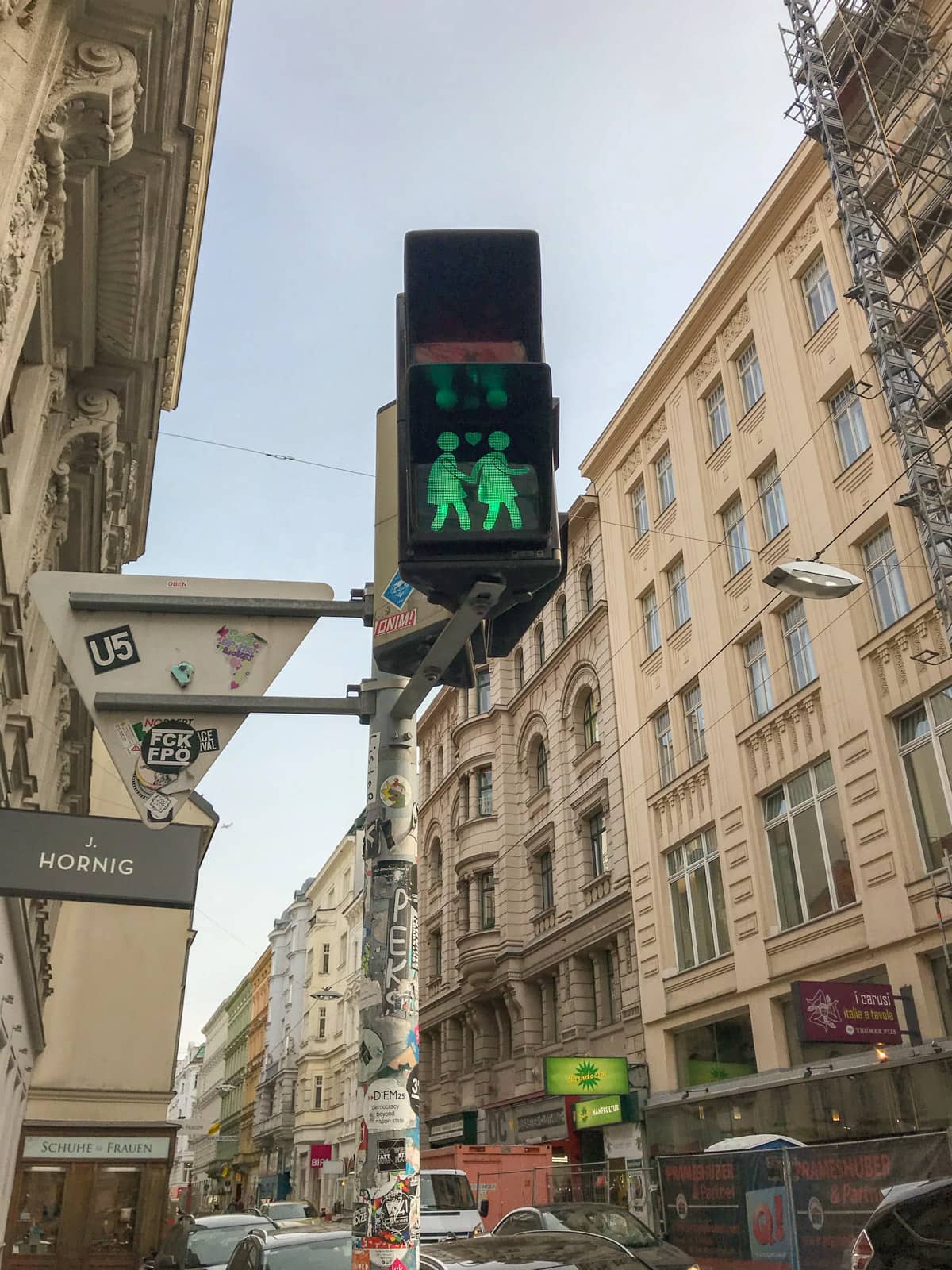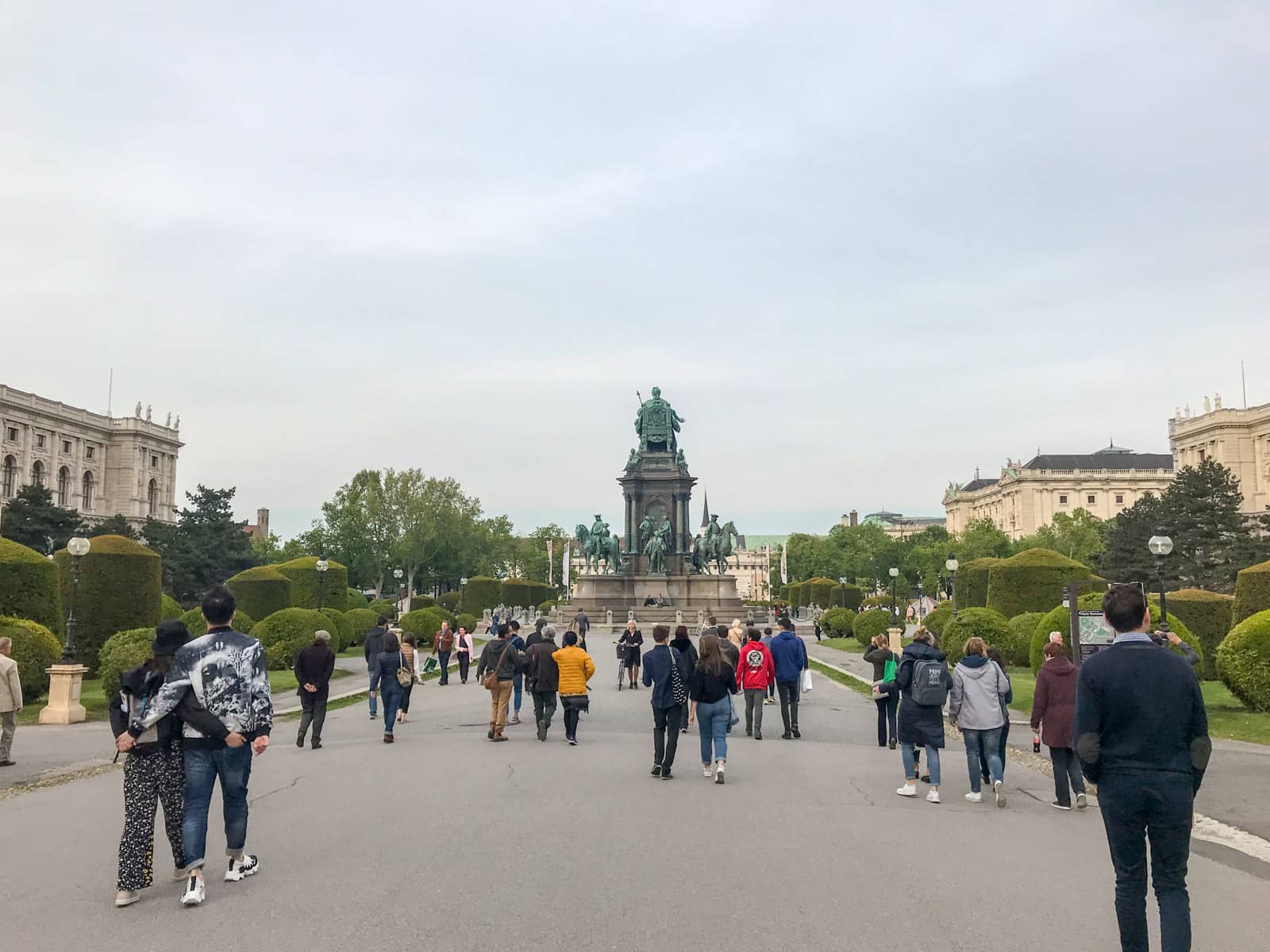 So that first afternoon in Vienna, we went exploring! We admired the beauty of the city, which felt so modern because of its transportation and cleanliness, but every building had its own history. It was kind of quirky and enchanting, and I think that impression stayed with us long after the trip ended.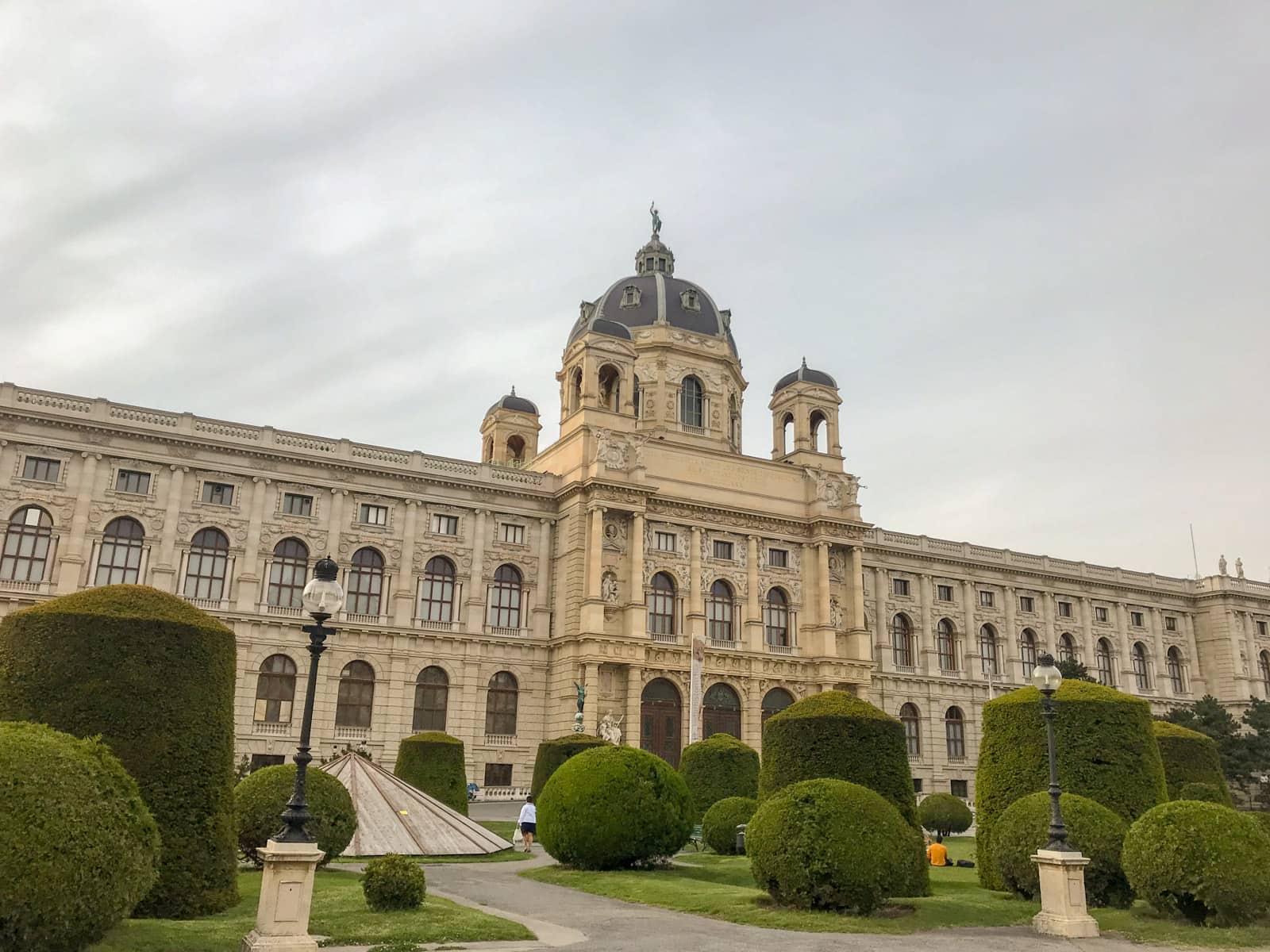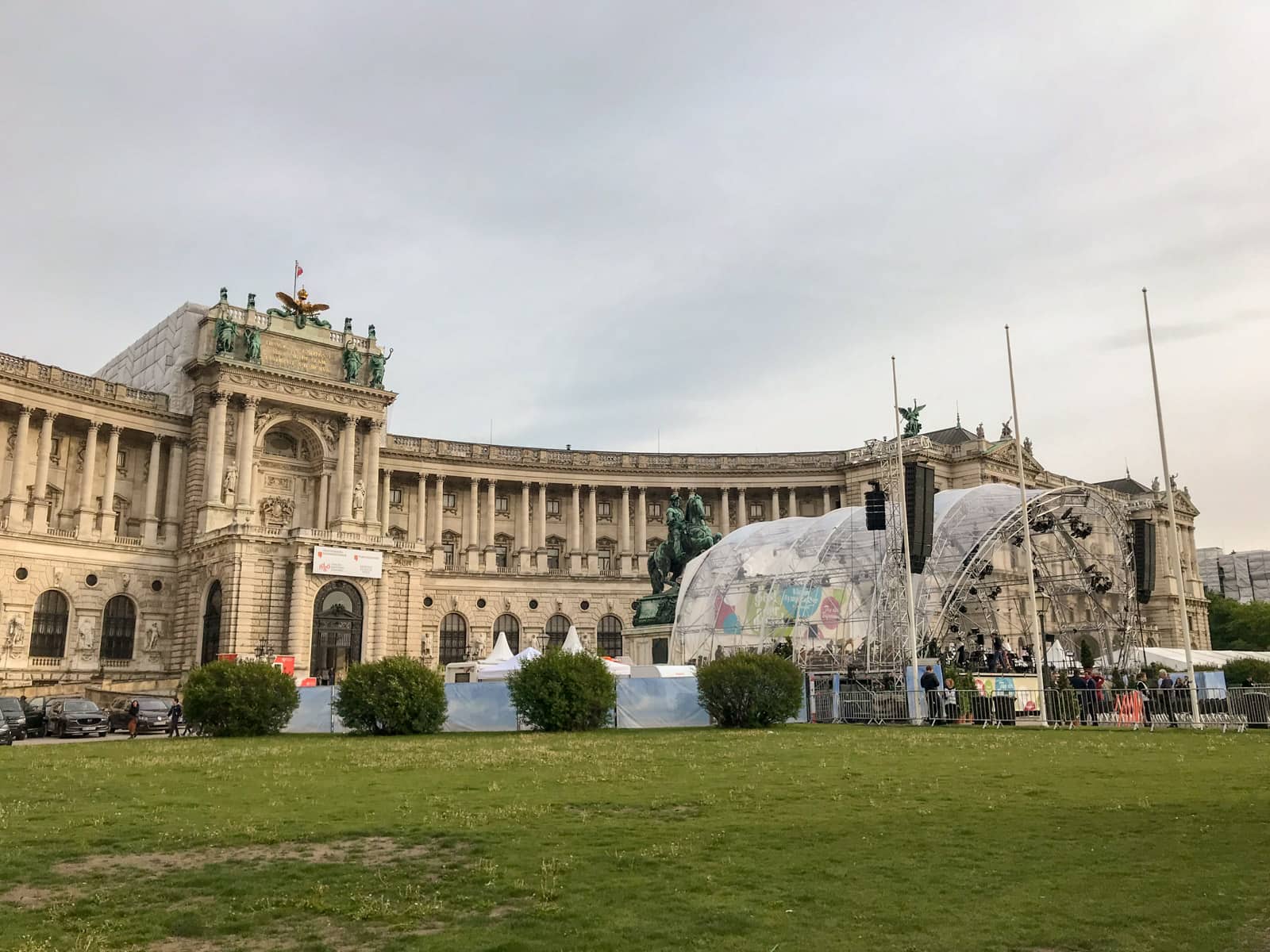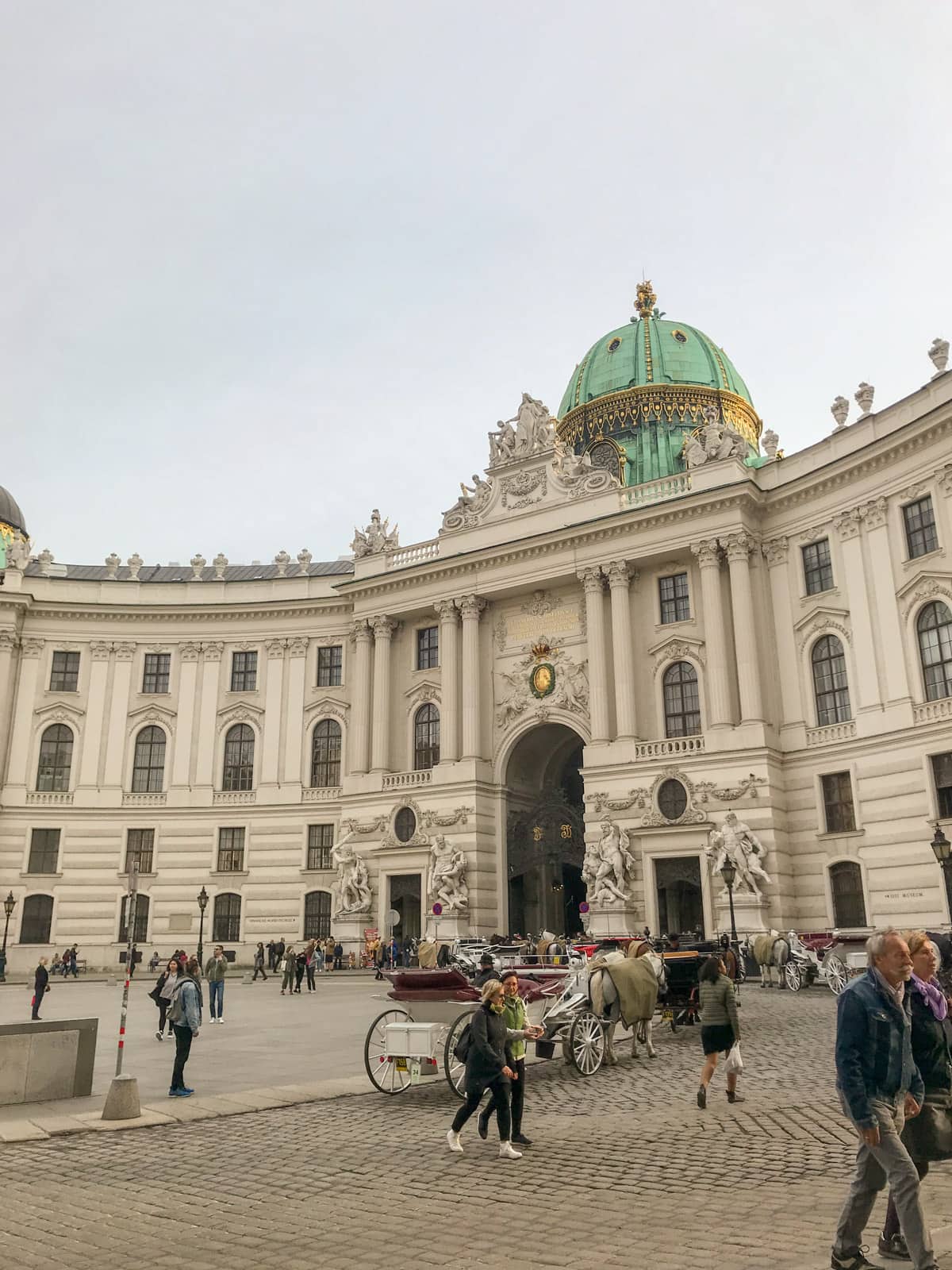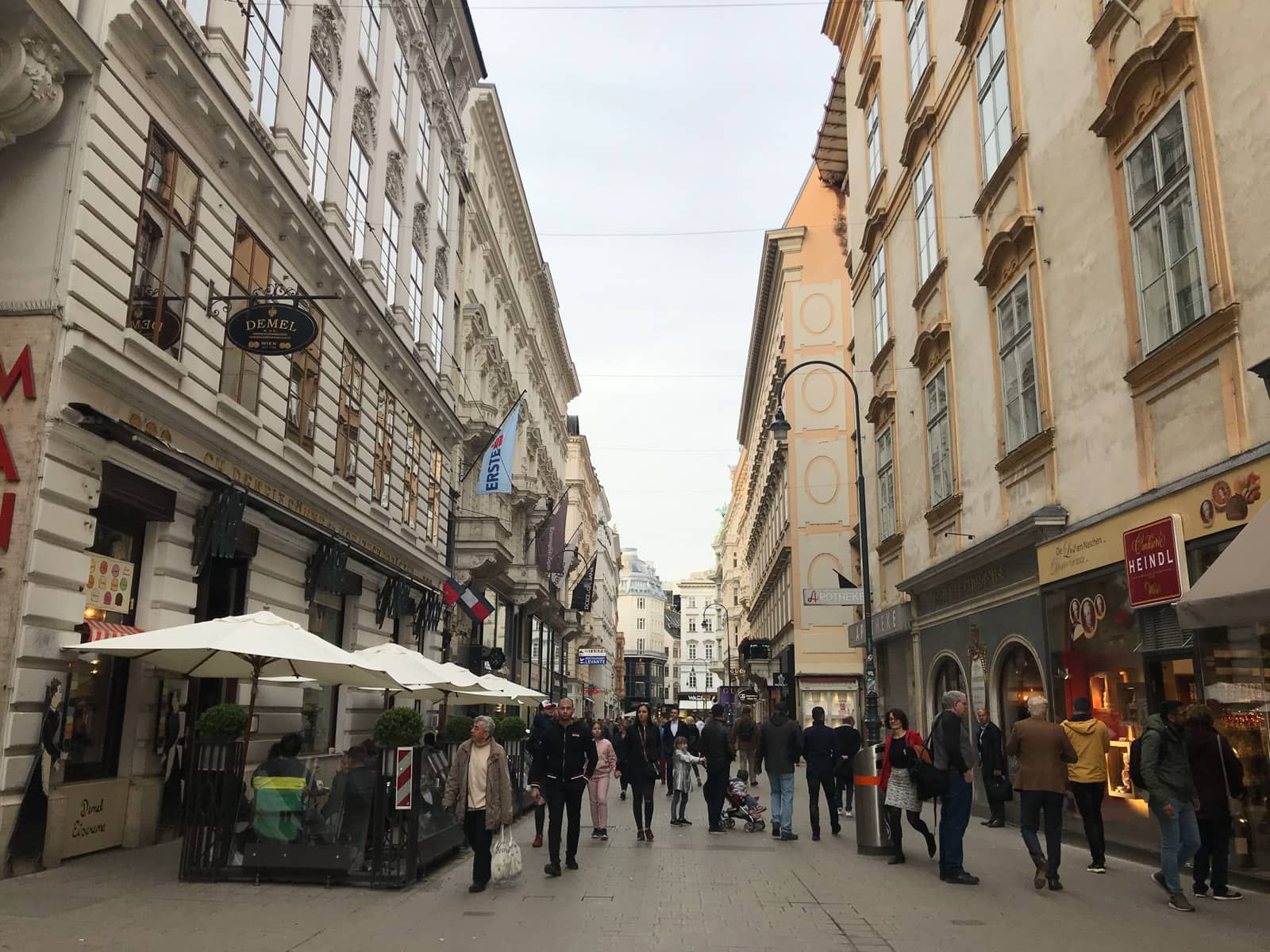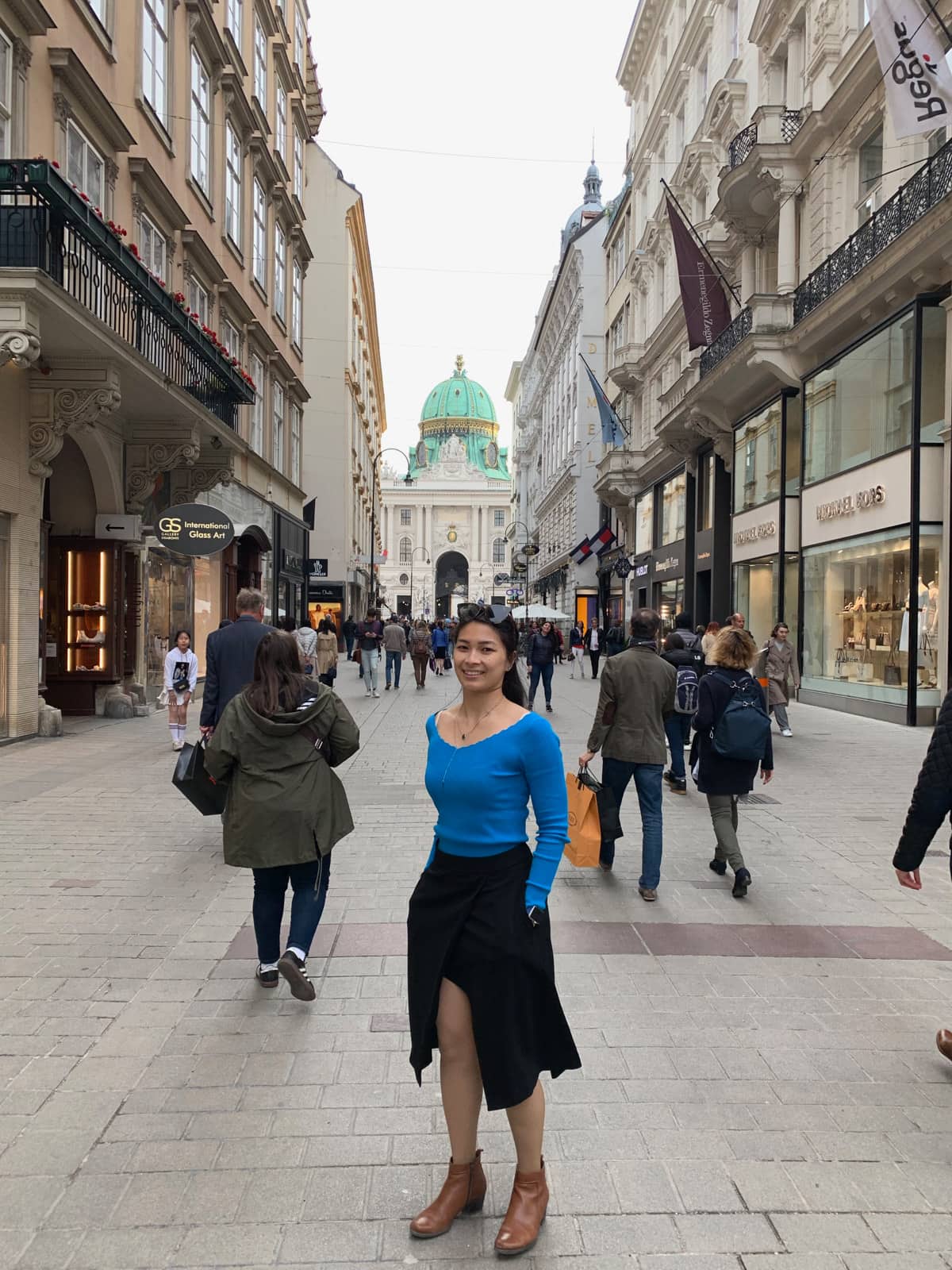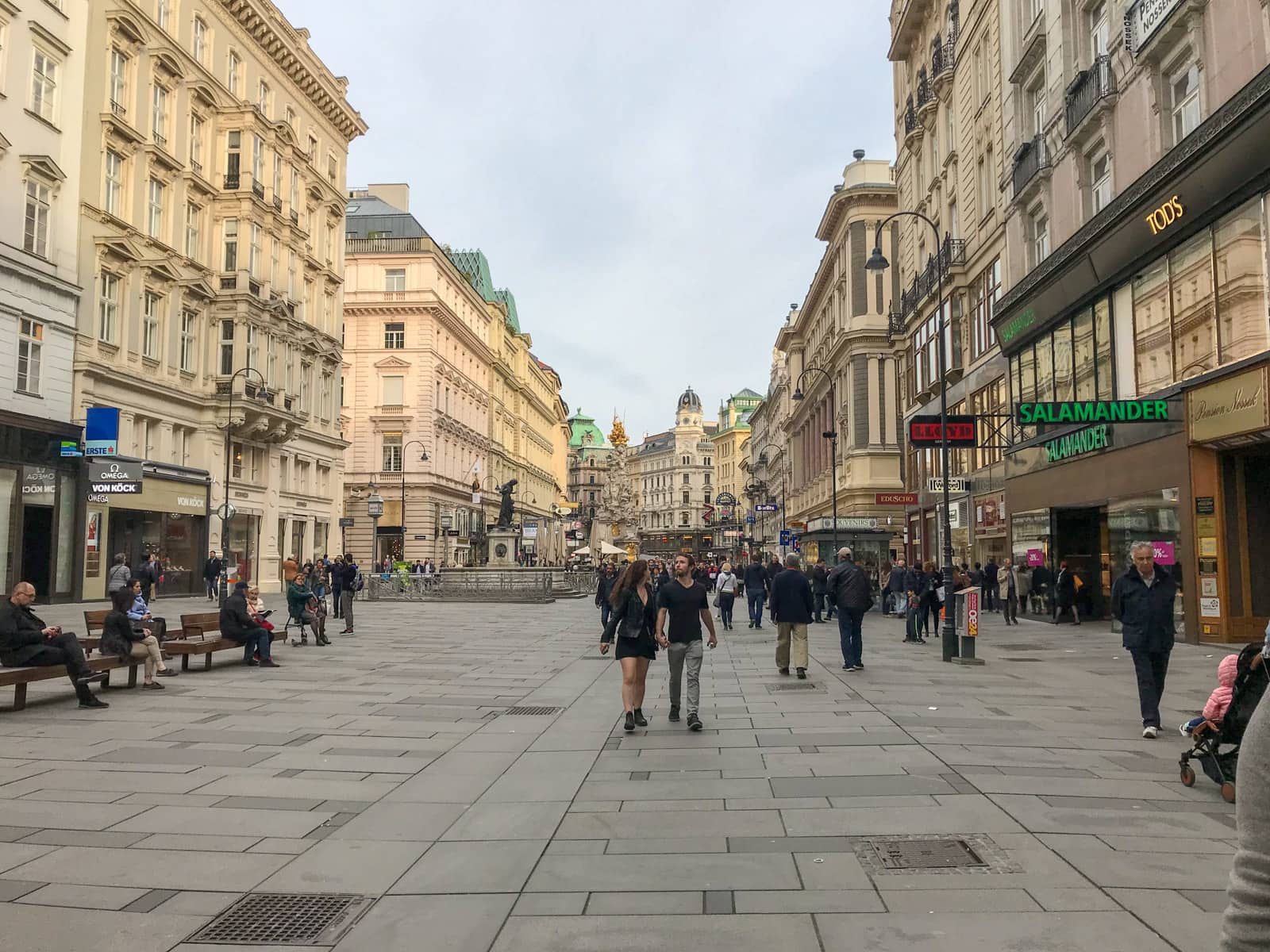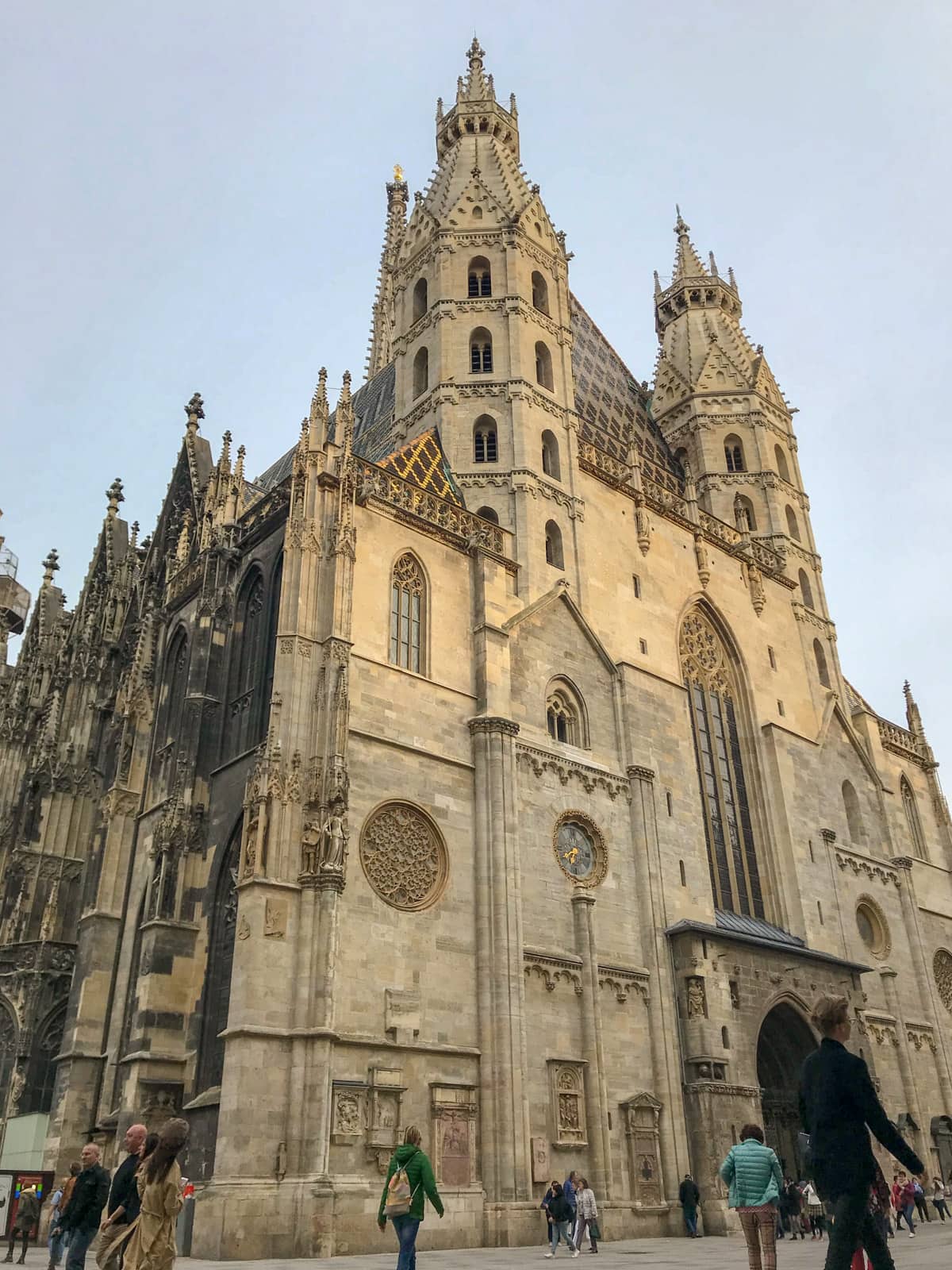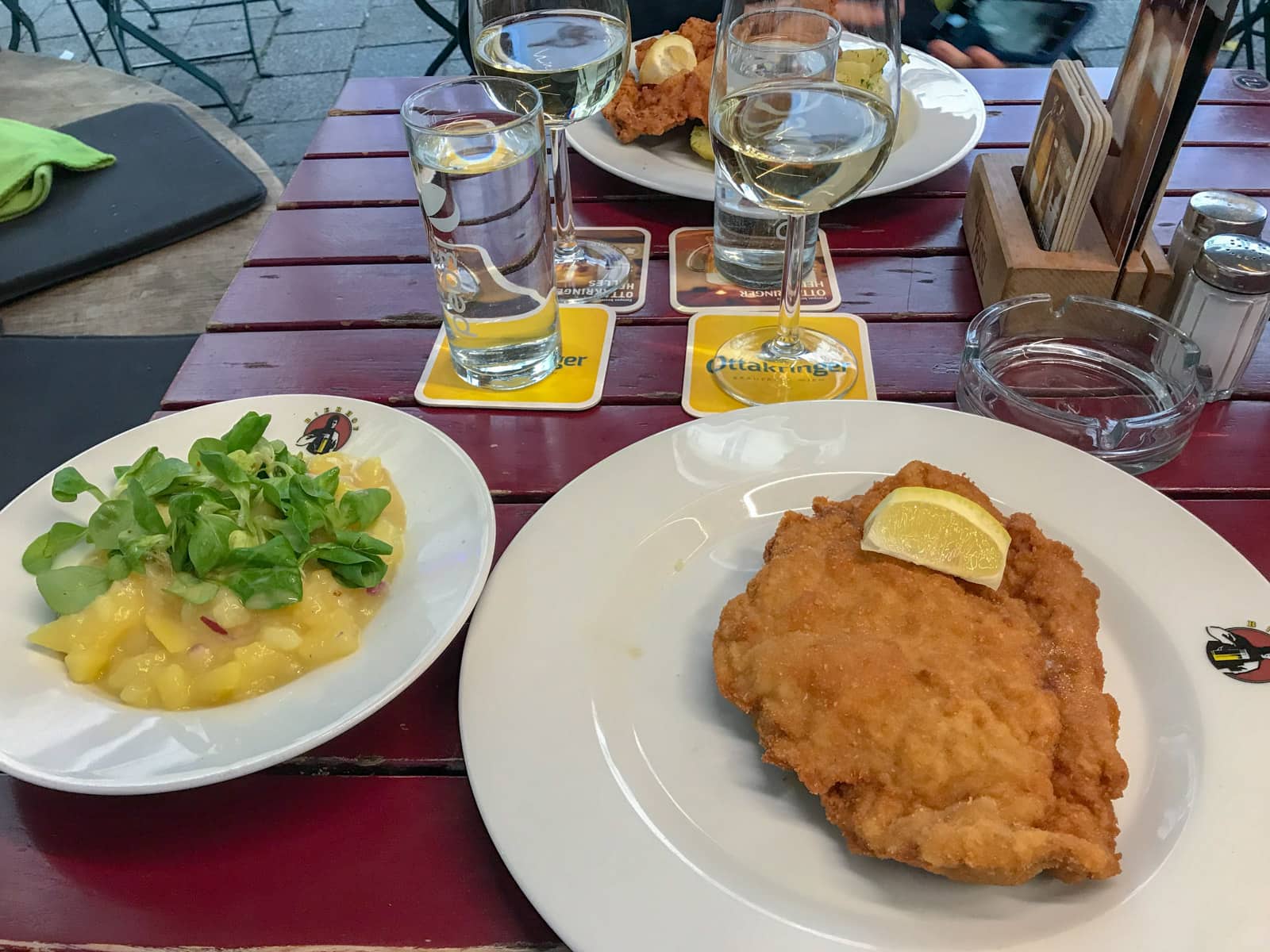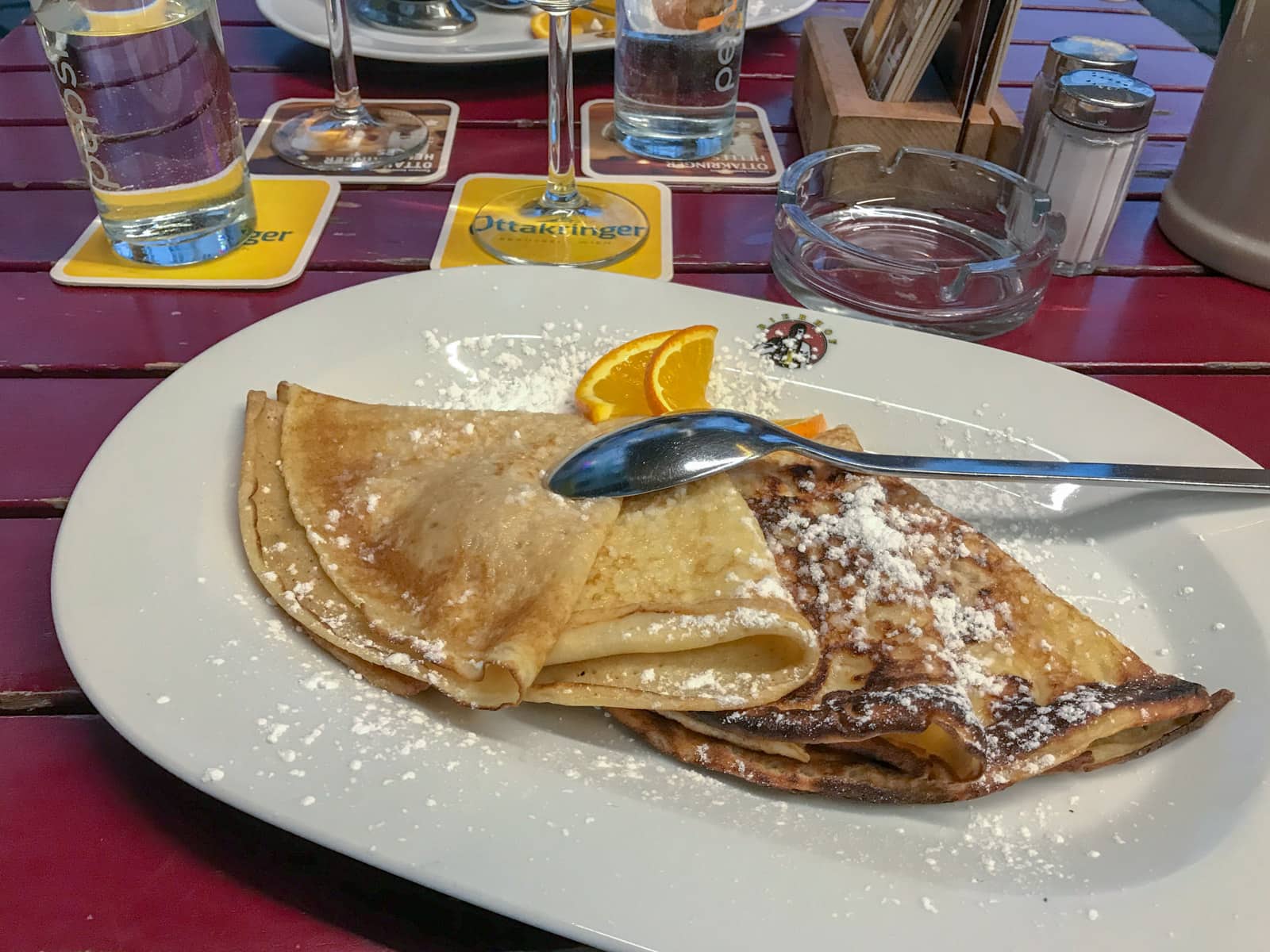 We spotted an outdoor stage being set up near Hofburg Palace and it turns out there was a special concert to commemorate Nazi liberation later that evening. We went to grab dinner and then when we came back we watched an emotional speech by a concentration camp survivor. It was all in German and I couldn't understand very much of it but it was still a very moving moment.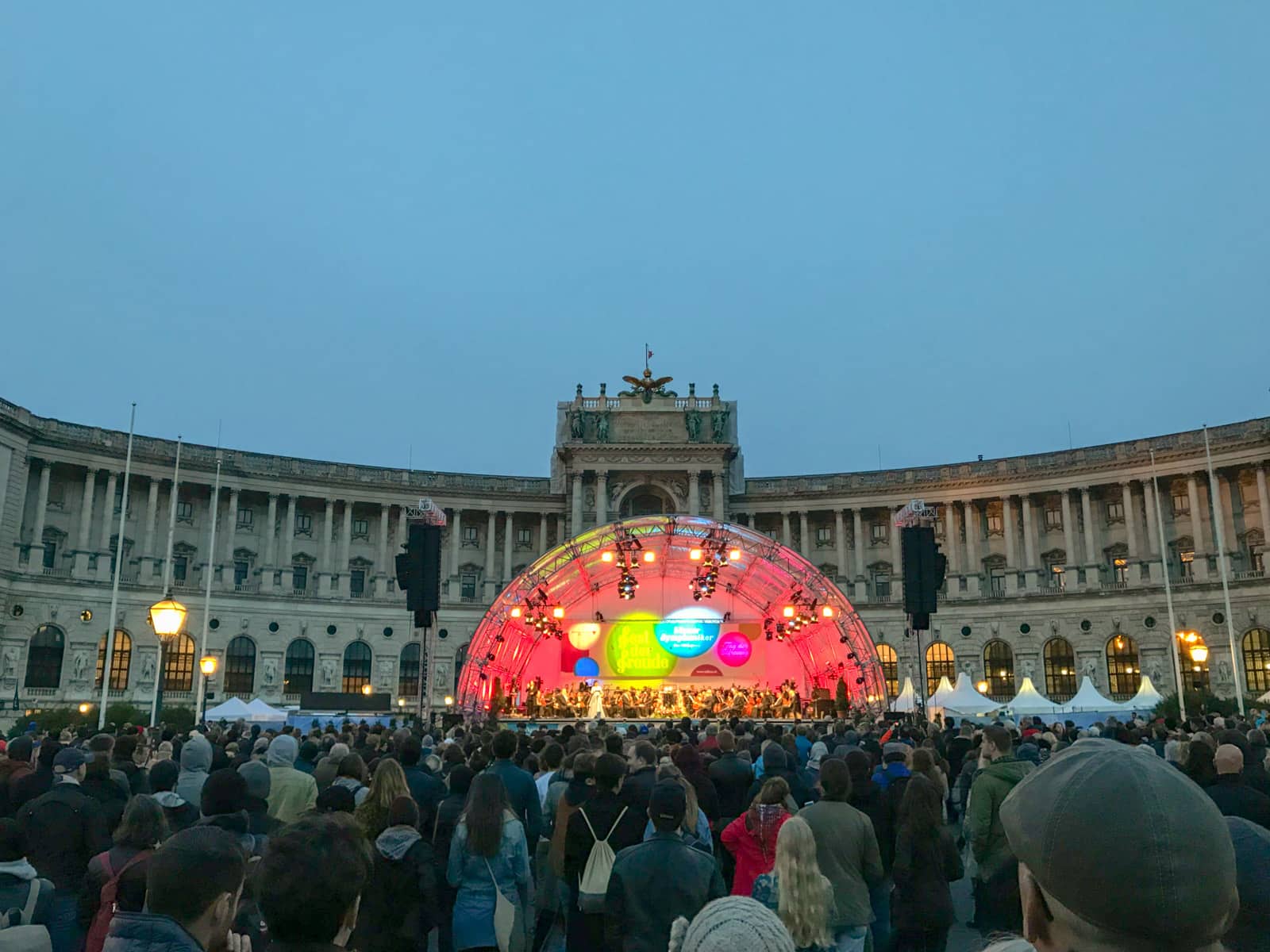 One of the things I really loved about our time in Vienna was being surrounded by the German language again, since we had just spent some time in Prague, haha. I don't know what it is about the language, but I love hearing people speak it, and seeing it around me in public, on signage and on transportation and everything. 😊 I also just love how us English folk say Vienna but in German, the pronunciation of the city is Wien – which I think is just as nice, if not nicer. 😉
Day 2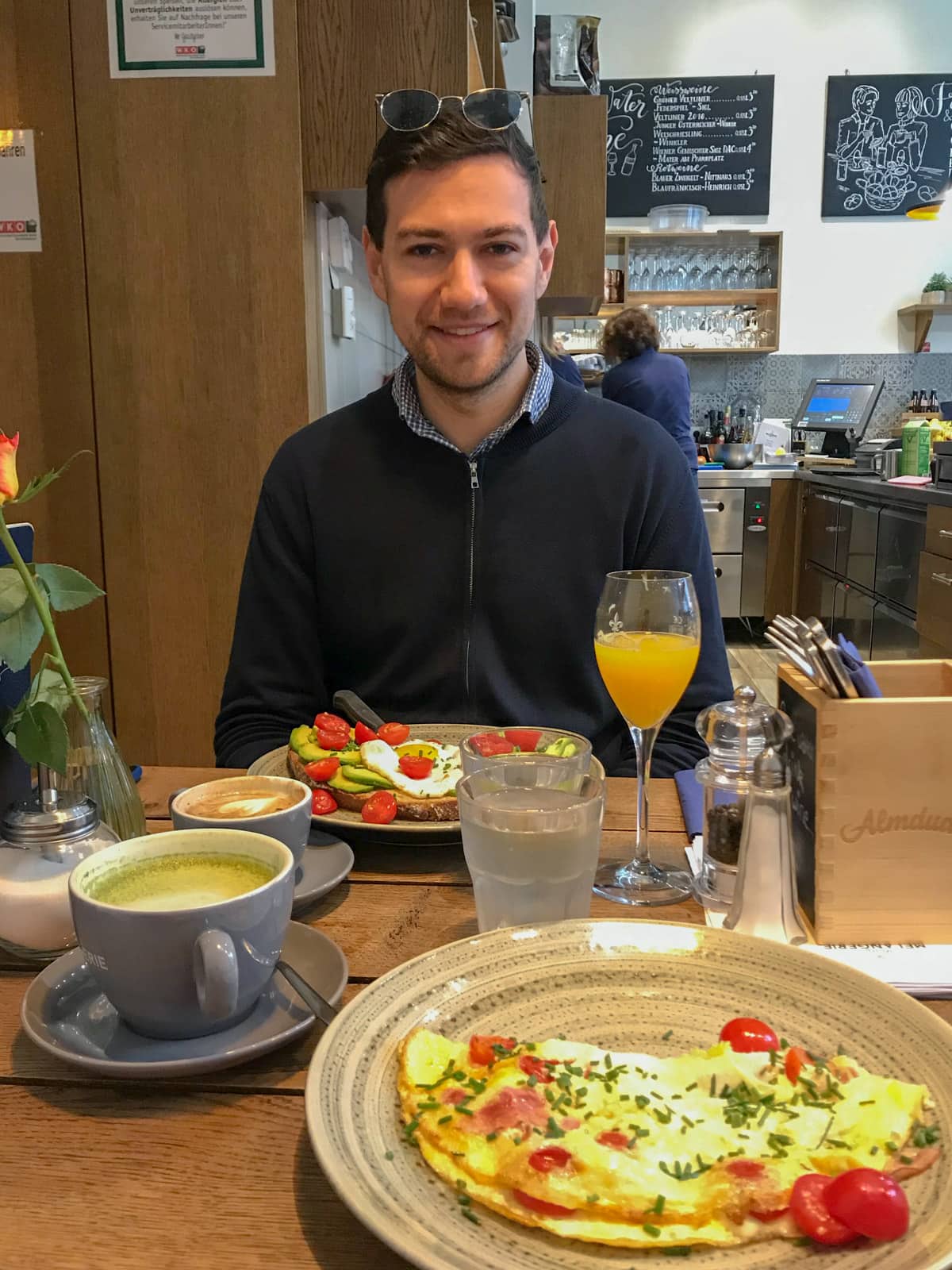 On our second day in Vienna, the weather wasn't too great, so we started by going to the Haus der Musik – a music museum. It kept us occupied for a couple of hours, and it honestly reminded me of my appreciation for classical orchestral music – which I must admit dissipated over the past ten years. So it was nice to hear that throughout the museum.
The rain cleared up while we had the famous sachertorte (chocolate cake 🍰) at the Hotel Sacher.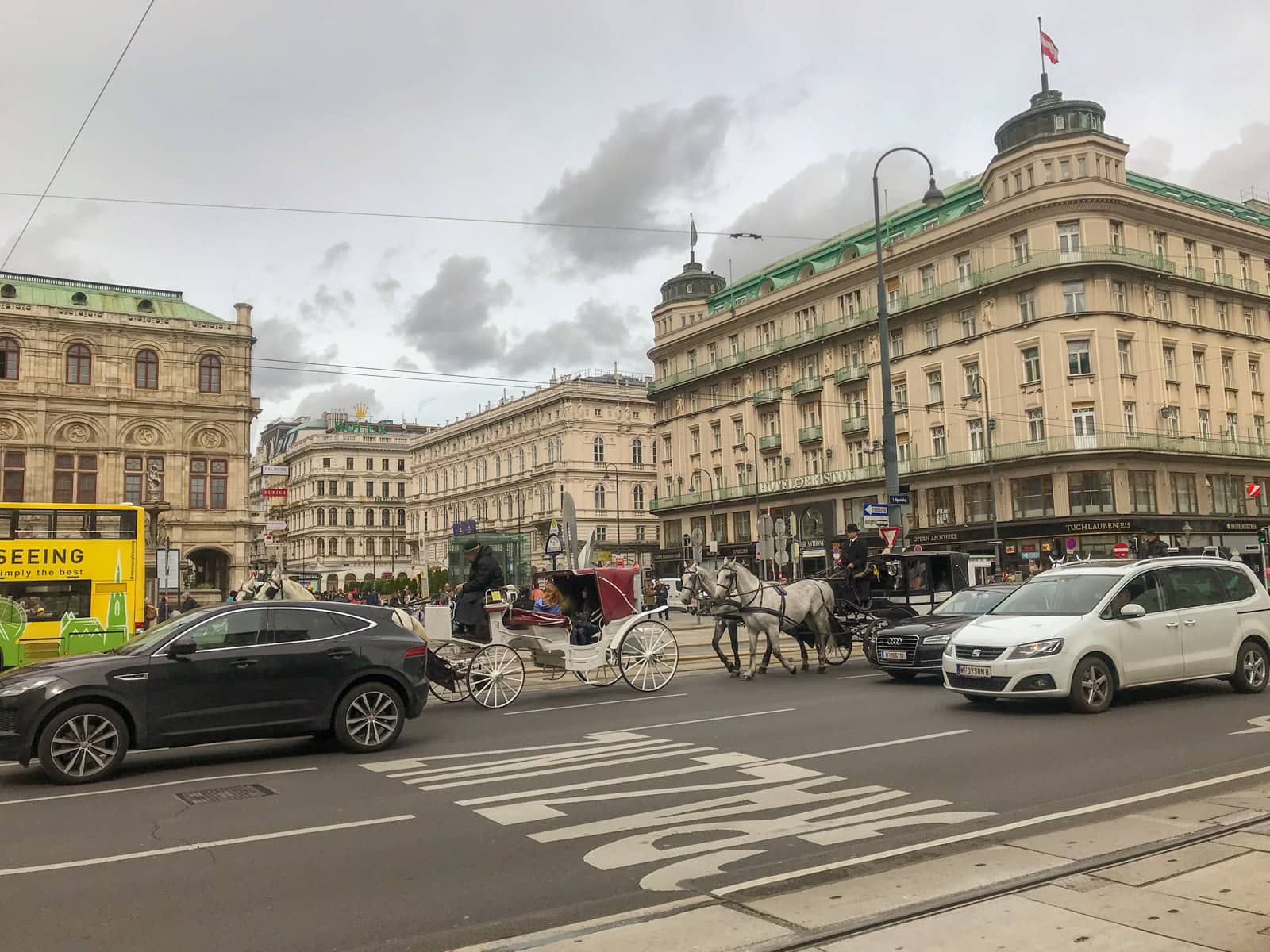 We jumped on a tram to the Belvedere Schlössgarten and spent the afternoon in that area.Two of the main spots to visit in Vienna are the Schlössgarten and the Schönbrunn Palace, and we were going to visit Schönbrunn the next day. There was an intriguing modern art exhibition at the Belvedere 21, the entry included in our combination ticket, which was a bit of a walk away but a worthy cultural experience.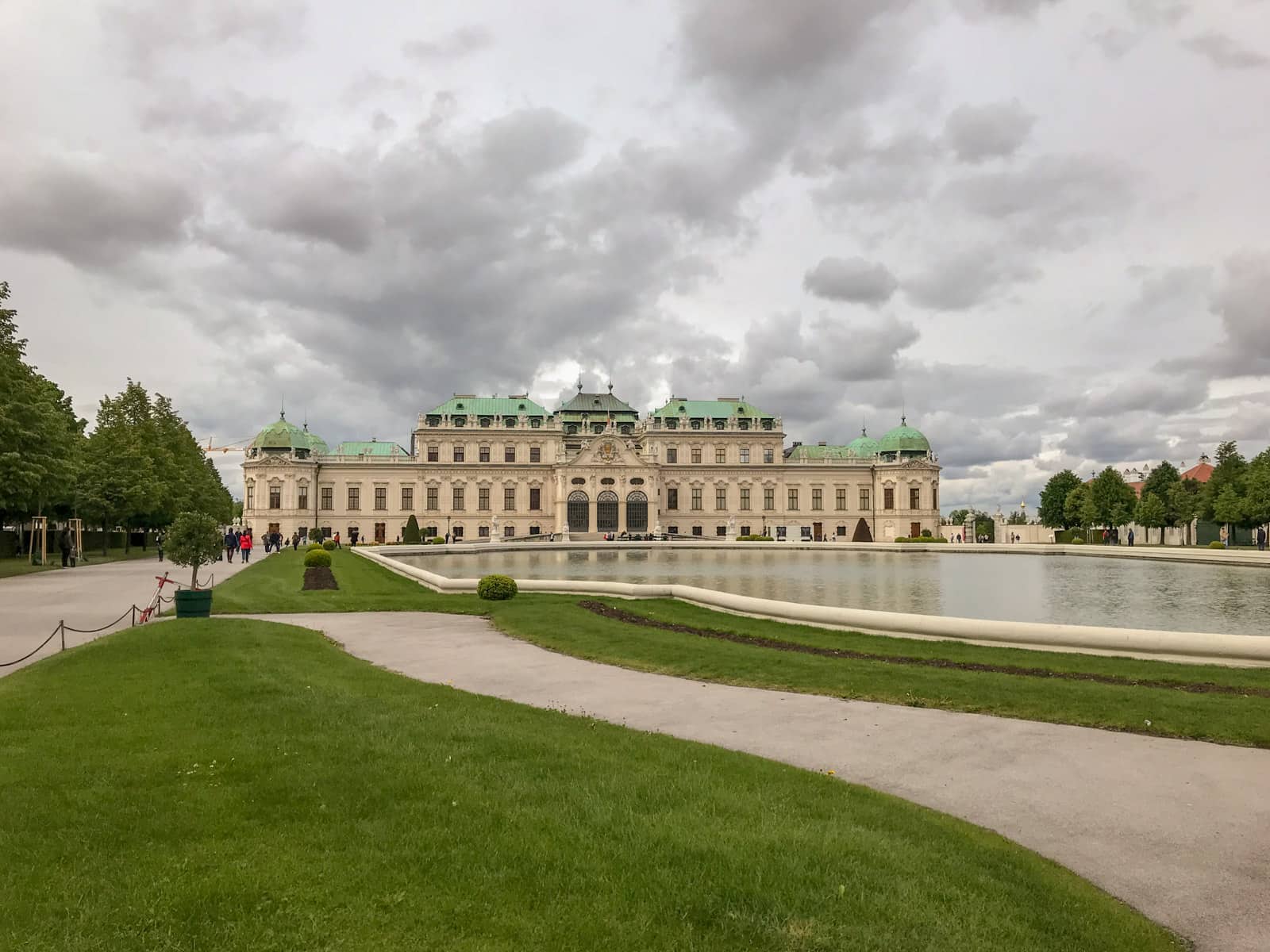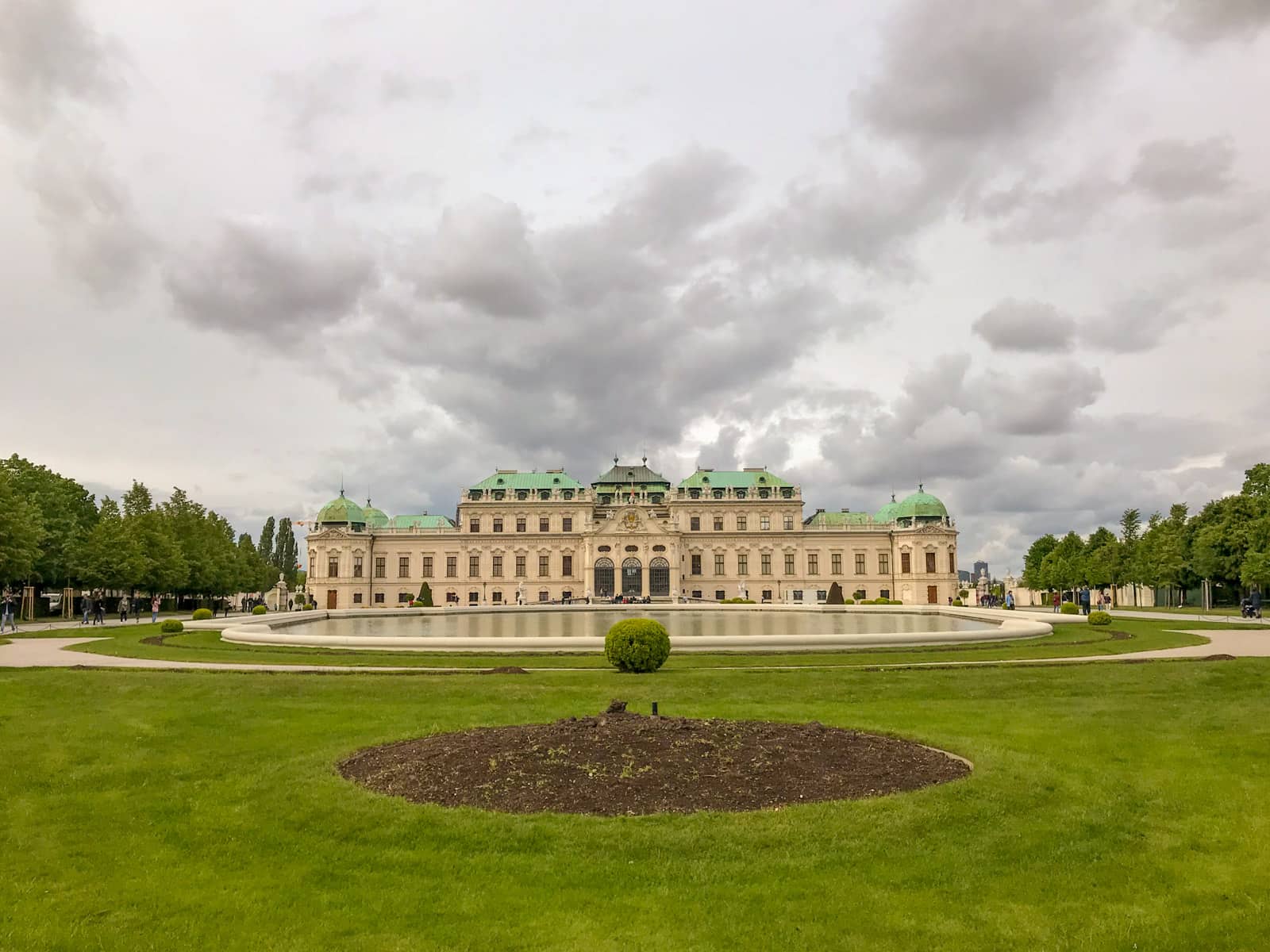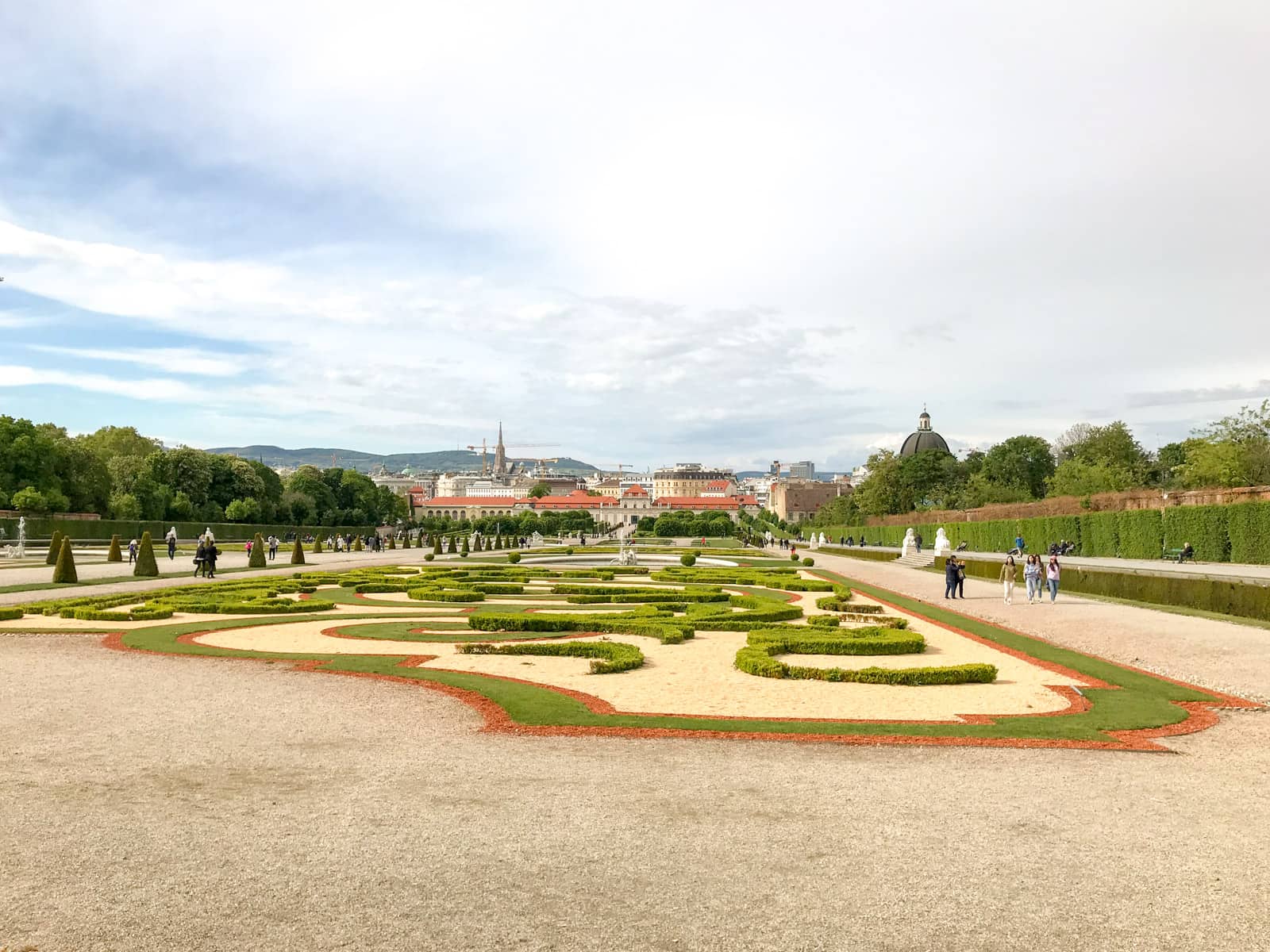 I didn't take any photos in there because I've started to adopt a personal policy of of absorbing and experiencing art, rather than taking photos of it. That, and, any photo I take will never equate to the feelings I felt when experiencing the art, and will never do it justice. I do want to say that some of the artists whose work was exhibited in Belvedere 21 was quite sexually explicit, but so intriguing because of the way it was presented – there was one resembling discarded undergarments, and another resembling a video game console setup in a lounge room but displaying soft pornographic imagery on the television screen. I'm inclined to call it bizarre; I didn't know how to interpret that one, although many seemed to make some kind of commentary on the human psyche.
Schlössgarten was nice to walk through, especially since it was such a nice afternoon. The clouds basically disappeared!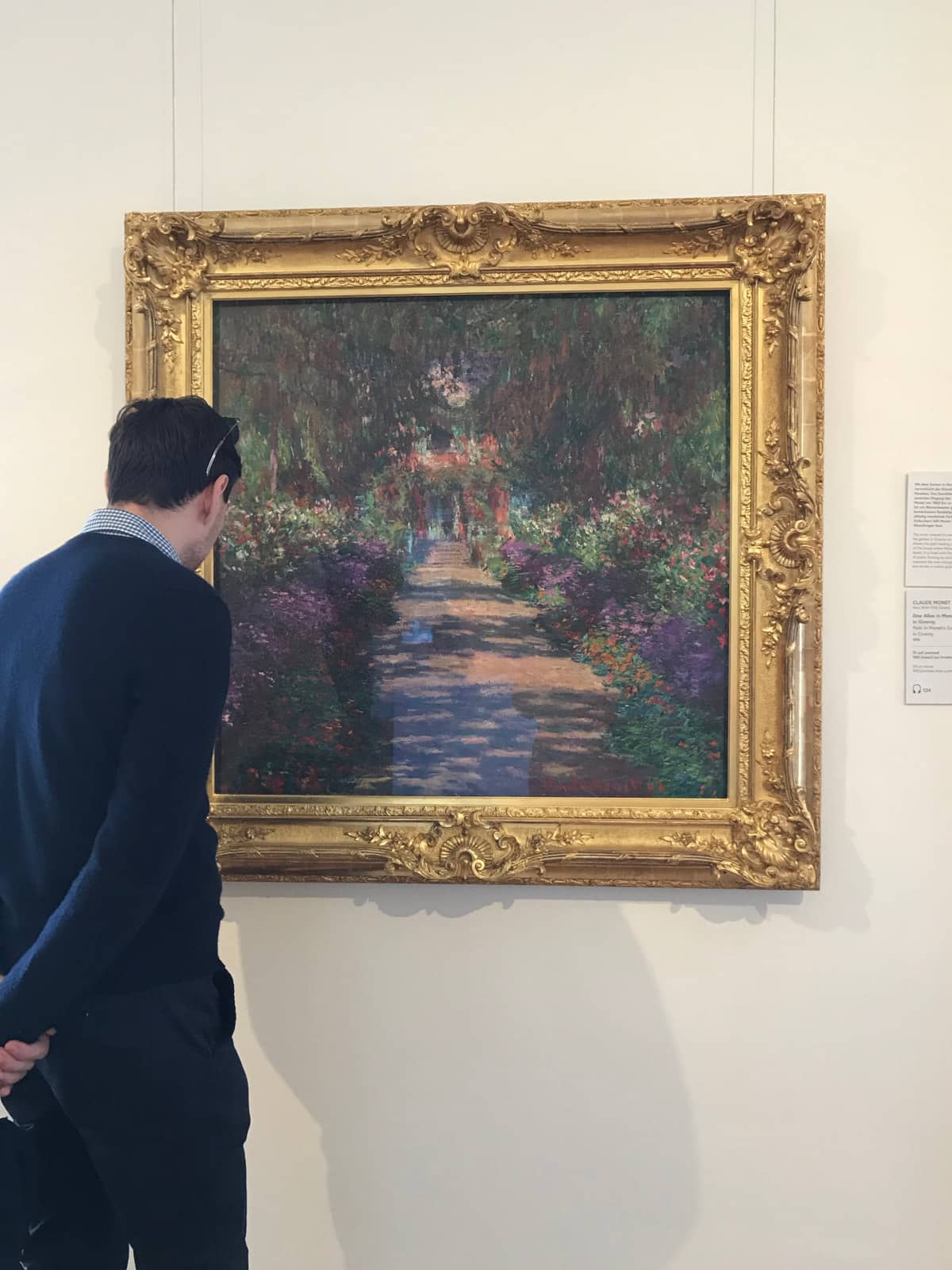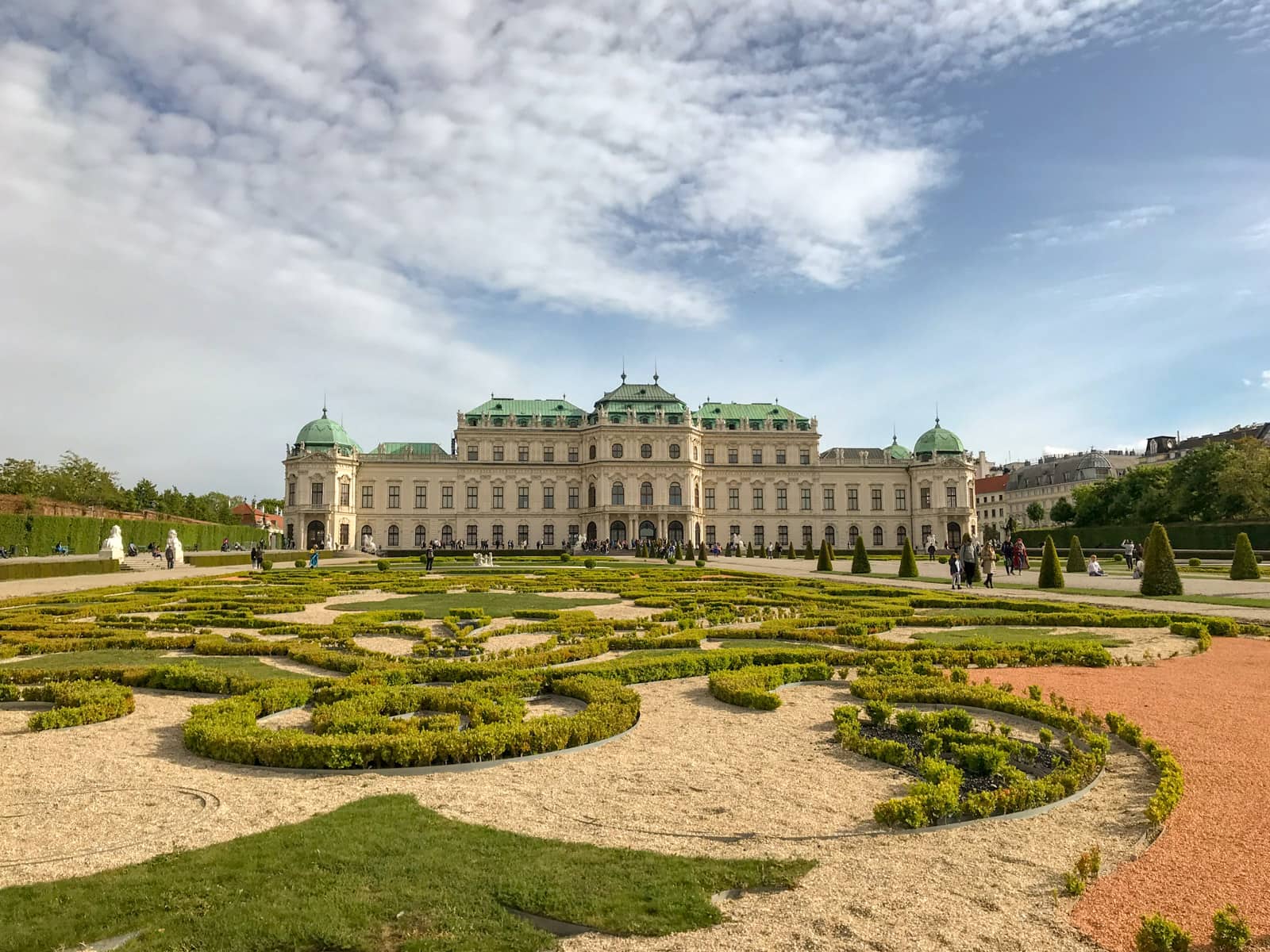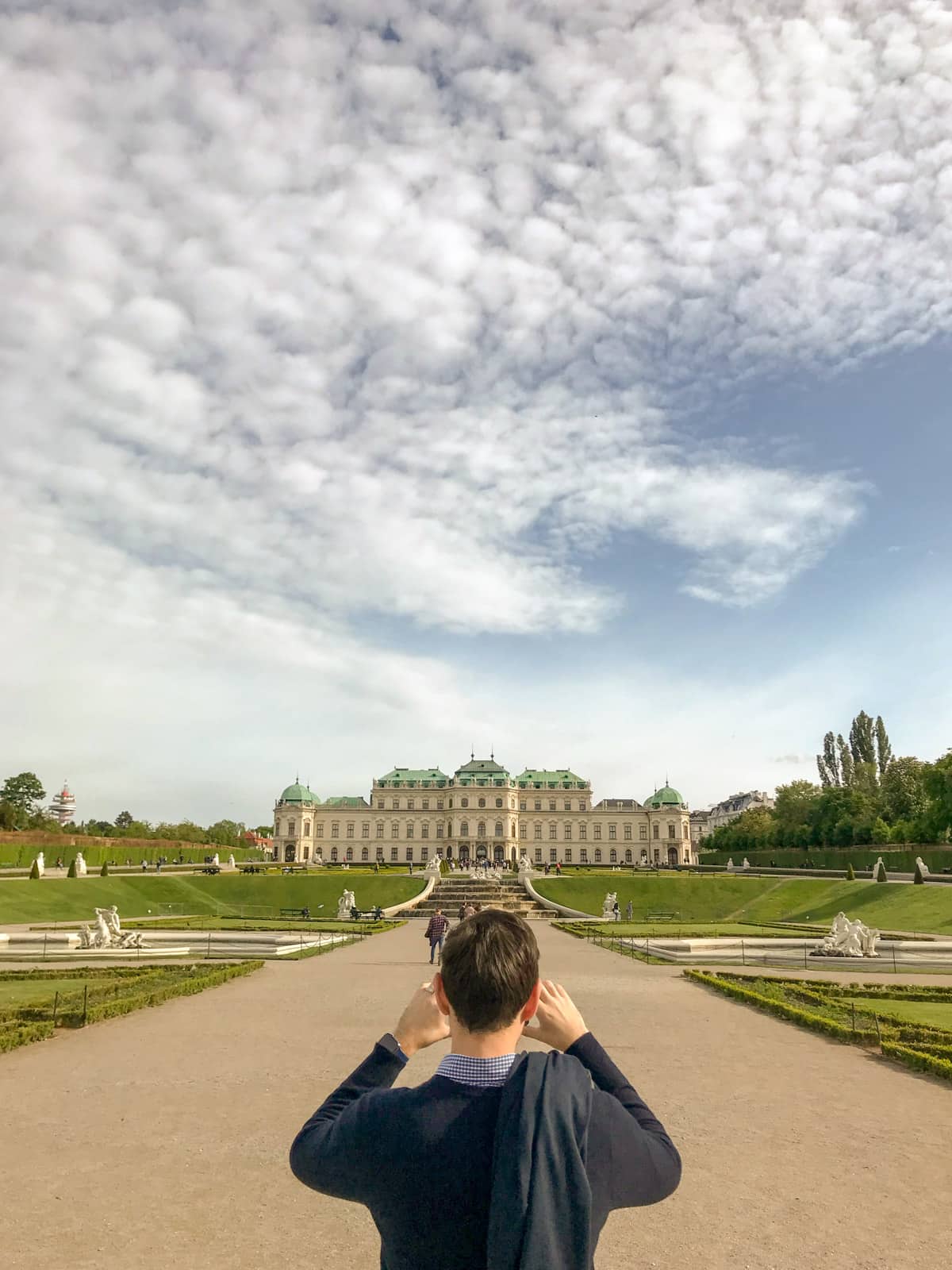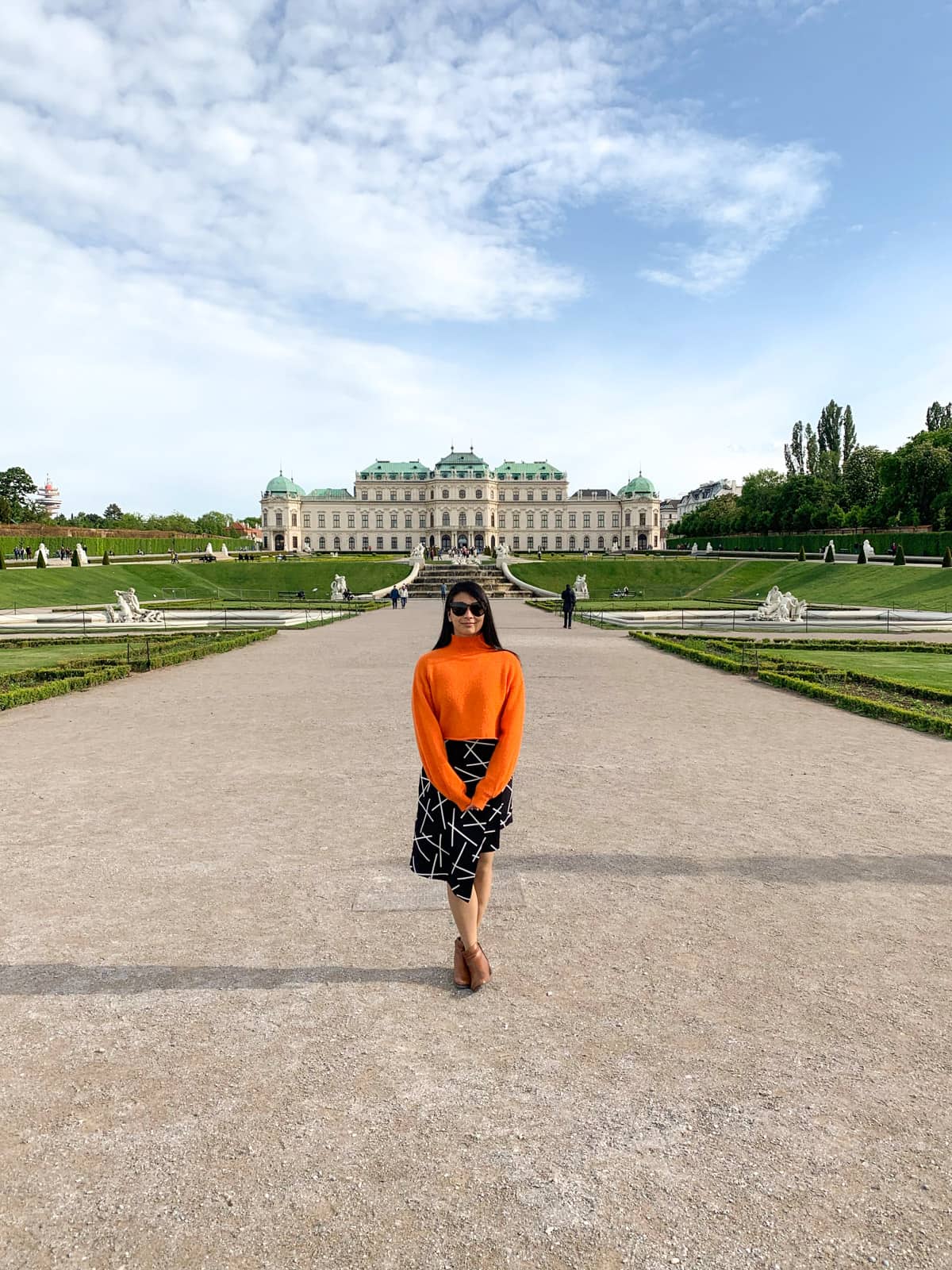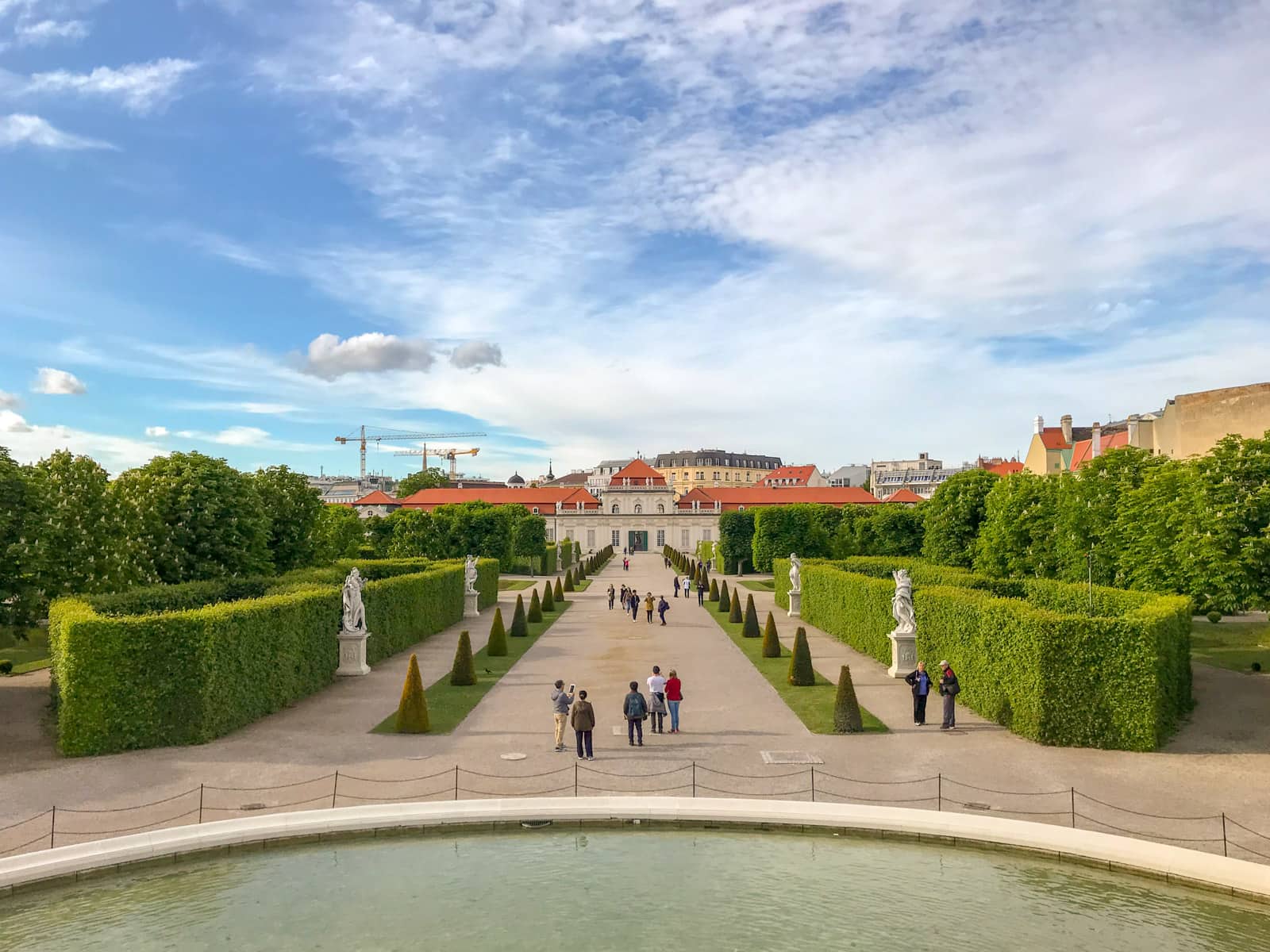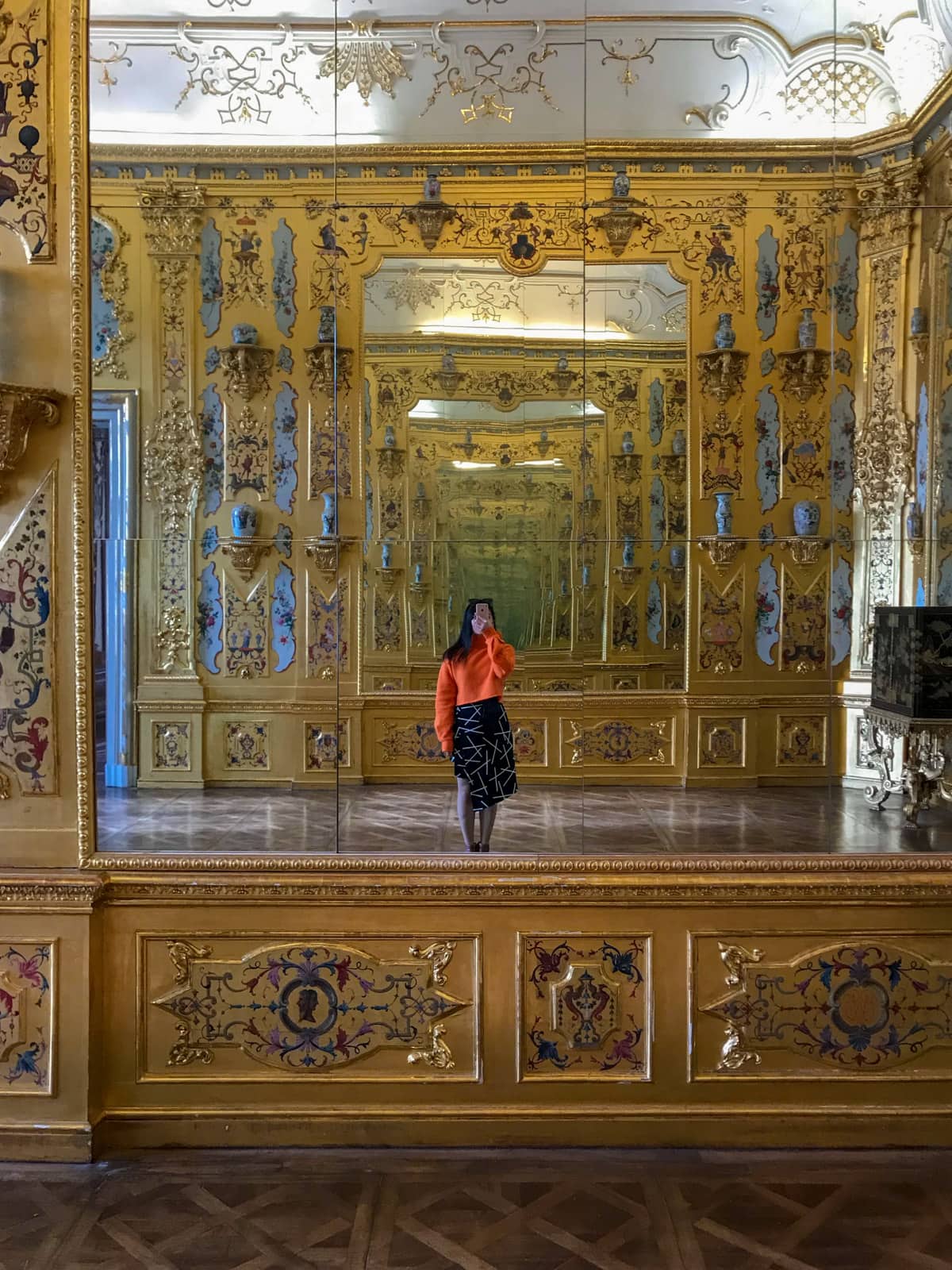 We were very tired though, so after browsing through all the artworks and the mirrors, we trekked on back to our Airbnb, stopping for Vietnamese on the way. I was absolutely craving some pho noodles! 😢 I had noticed many Vietnamese restaurants in the area of Neubau, so I thought surely at least one of them must be good. I had my pho and I was very happy with it, even though it didn't taste too authentic.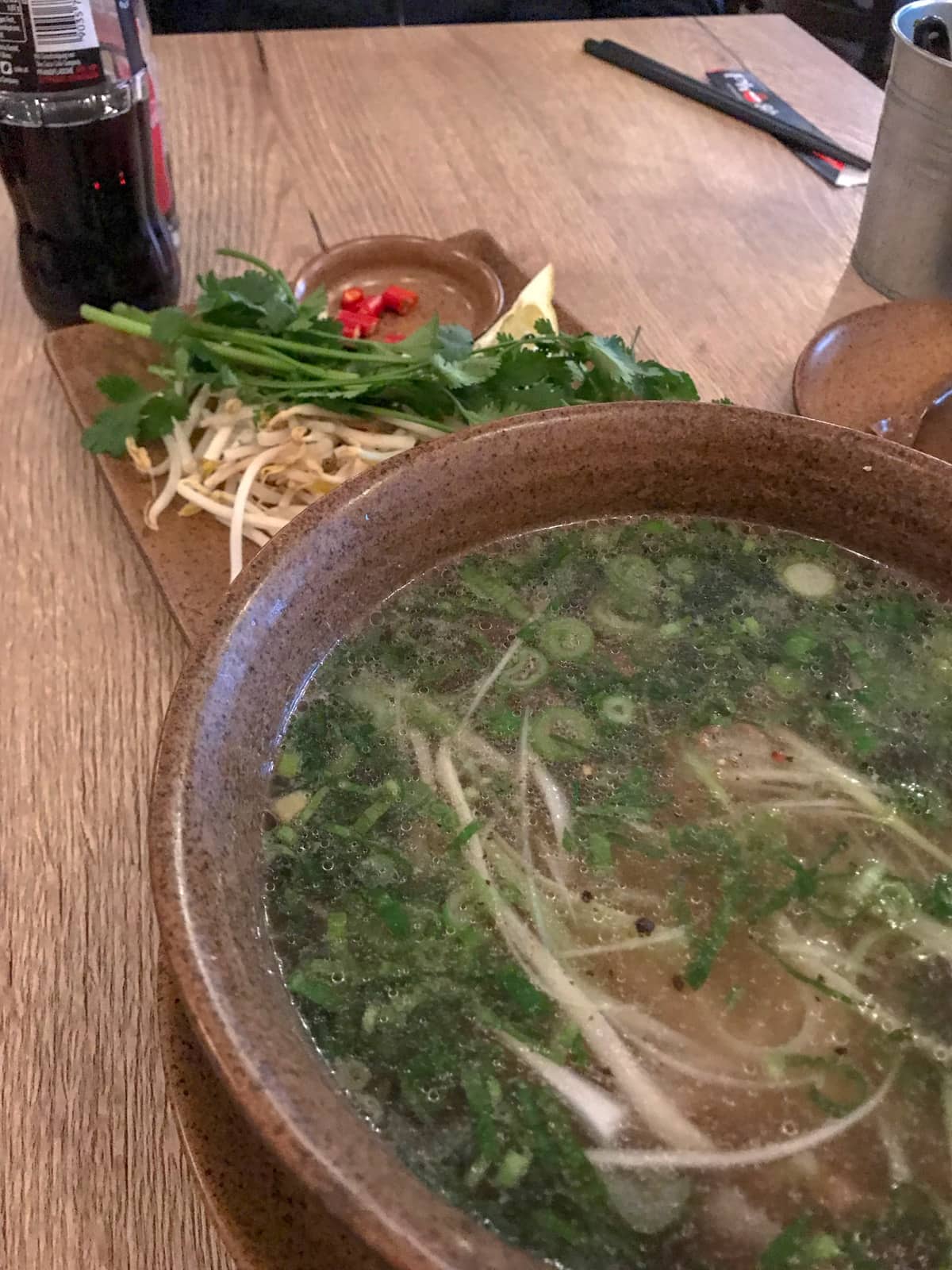 Day 3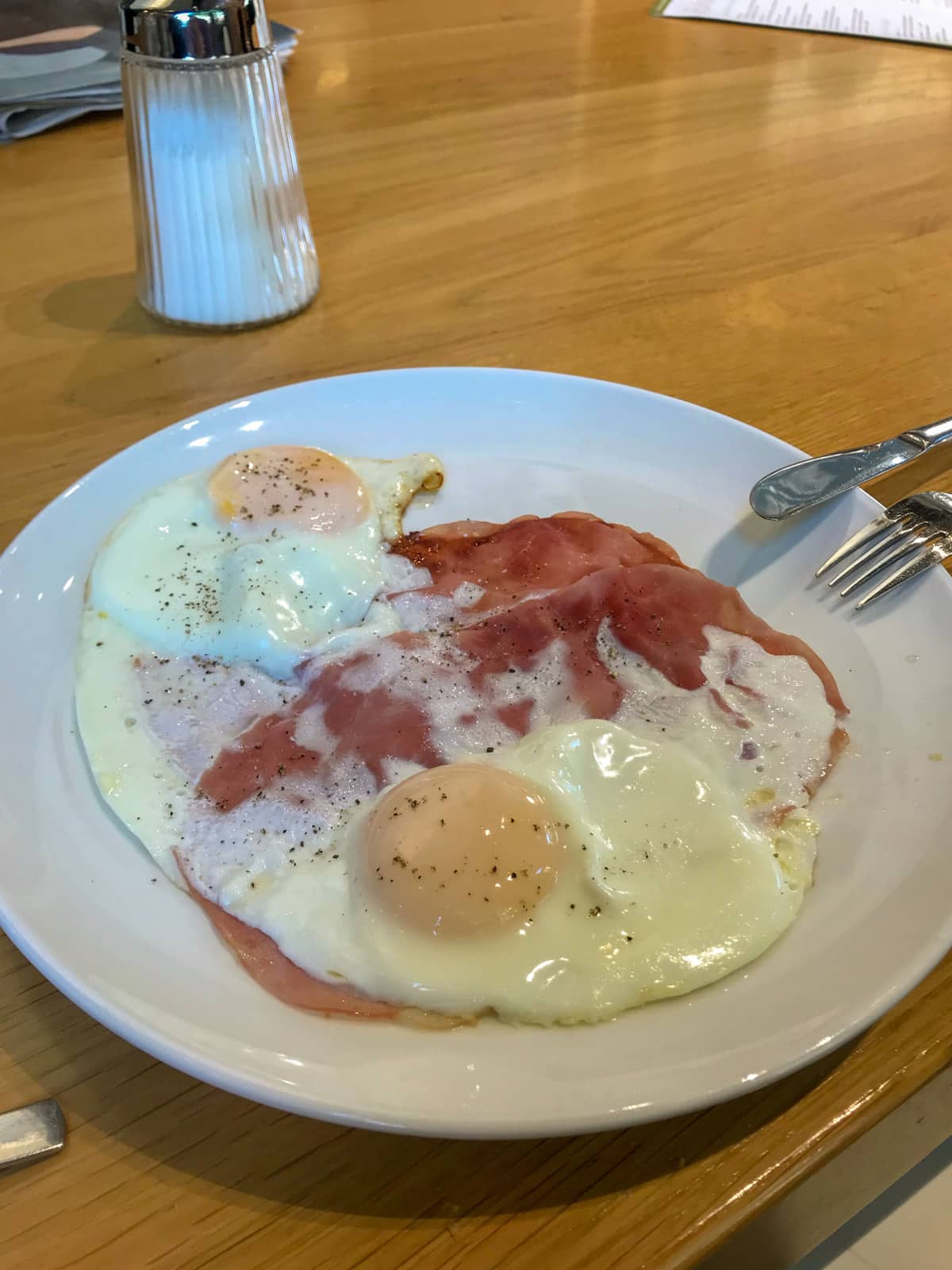 On our last day in Vienna we had a quick breakfast of ham and eggs, and then visited Schönbrunn Palace. Between Belvedere Schlössgarten and the Schönbrunn Palace, the latter is the better known, more popular one, but after reading reviews I noticed that some people preferred Schlössgarten. Schönbrunn is definitely larger in size by at least triple, though, so you can spend a really long time walking through its grounds.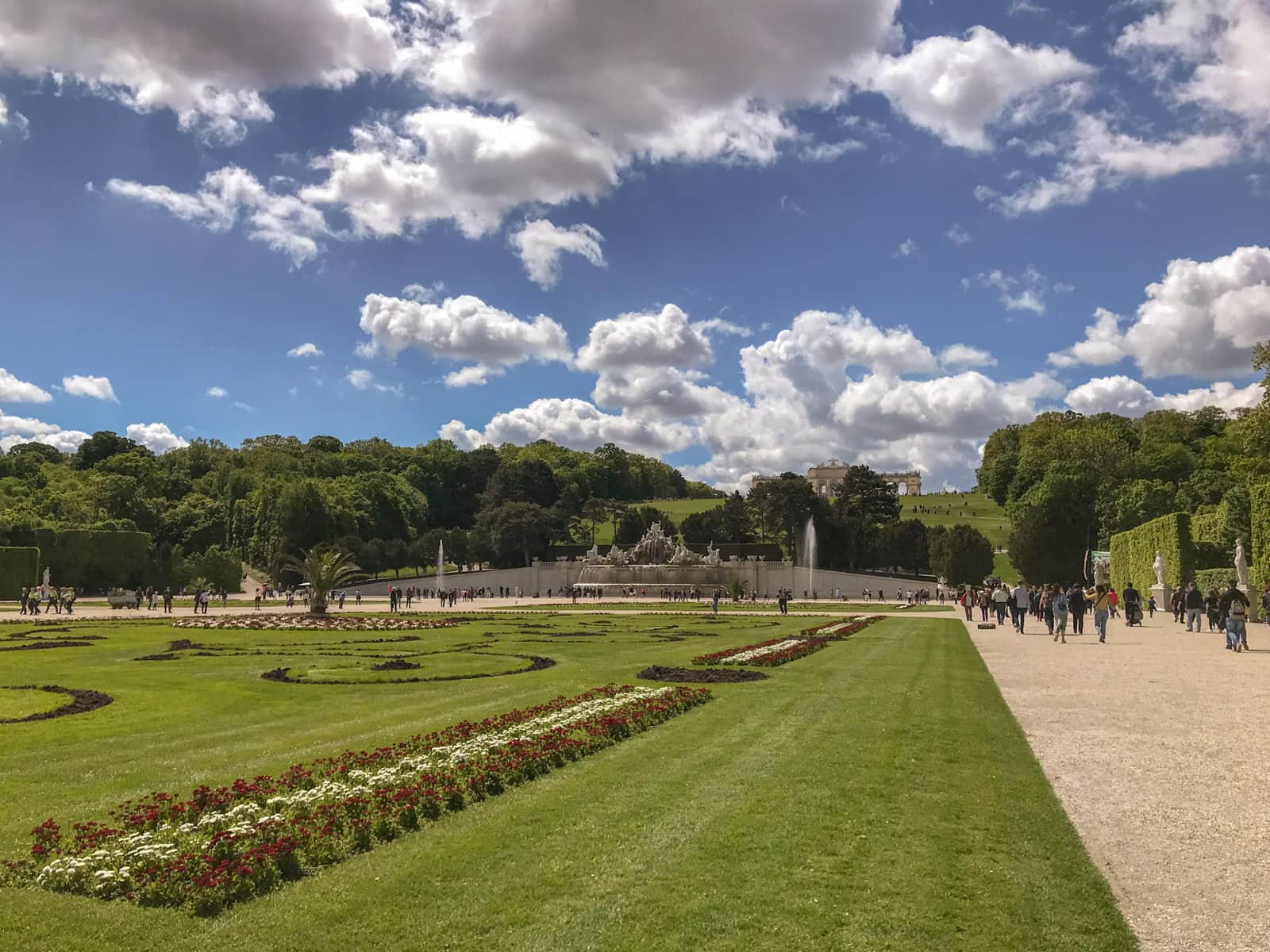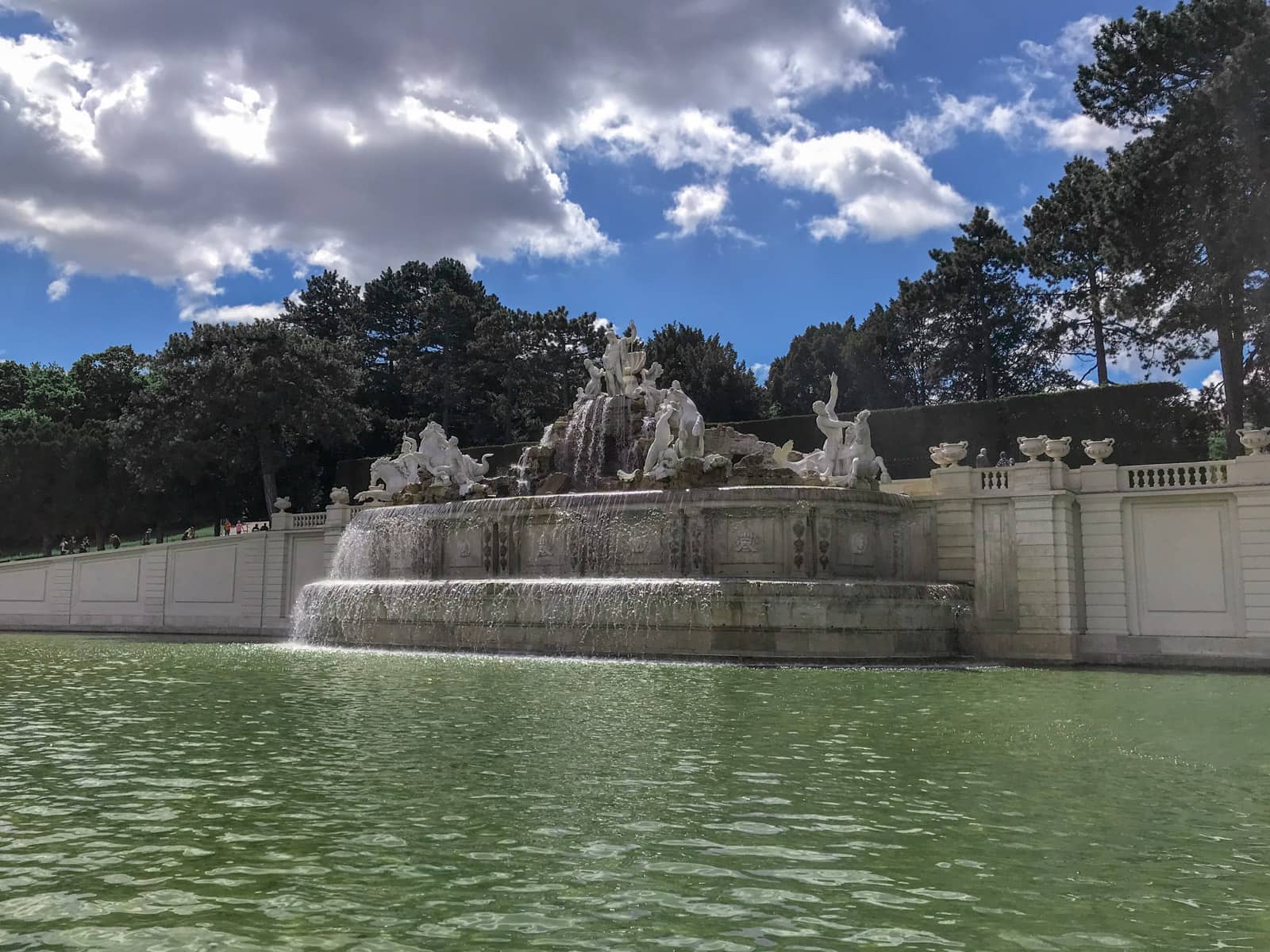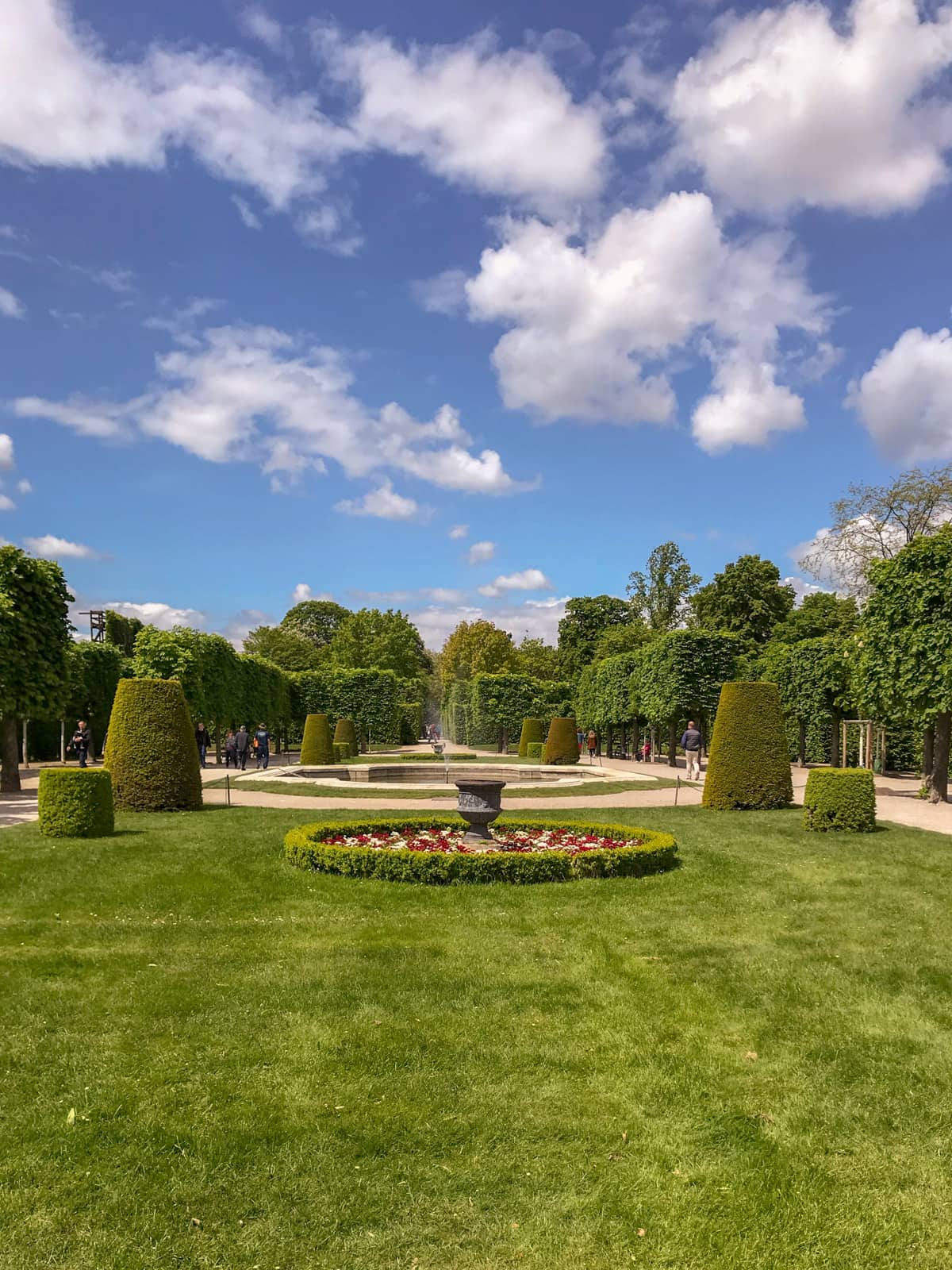 I visited a vintage store, which had some lovely things, but nothing I really wanted to buy. Then we grabbed lunch at a cafe nearby – I really enjoyed the meal I ordered, which was like a full breakfast! And I got a really nice homemade tea as well. One of the waitresses dropped and smashed a glass of Coke that Nick ordered and it caught us all by surprise… 😬 It was definitely an accident, but she looked really stressed about it!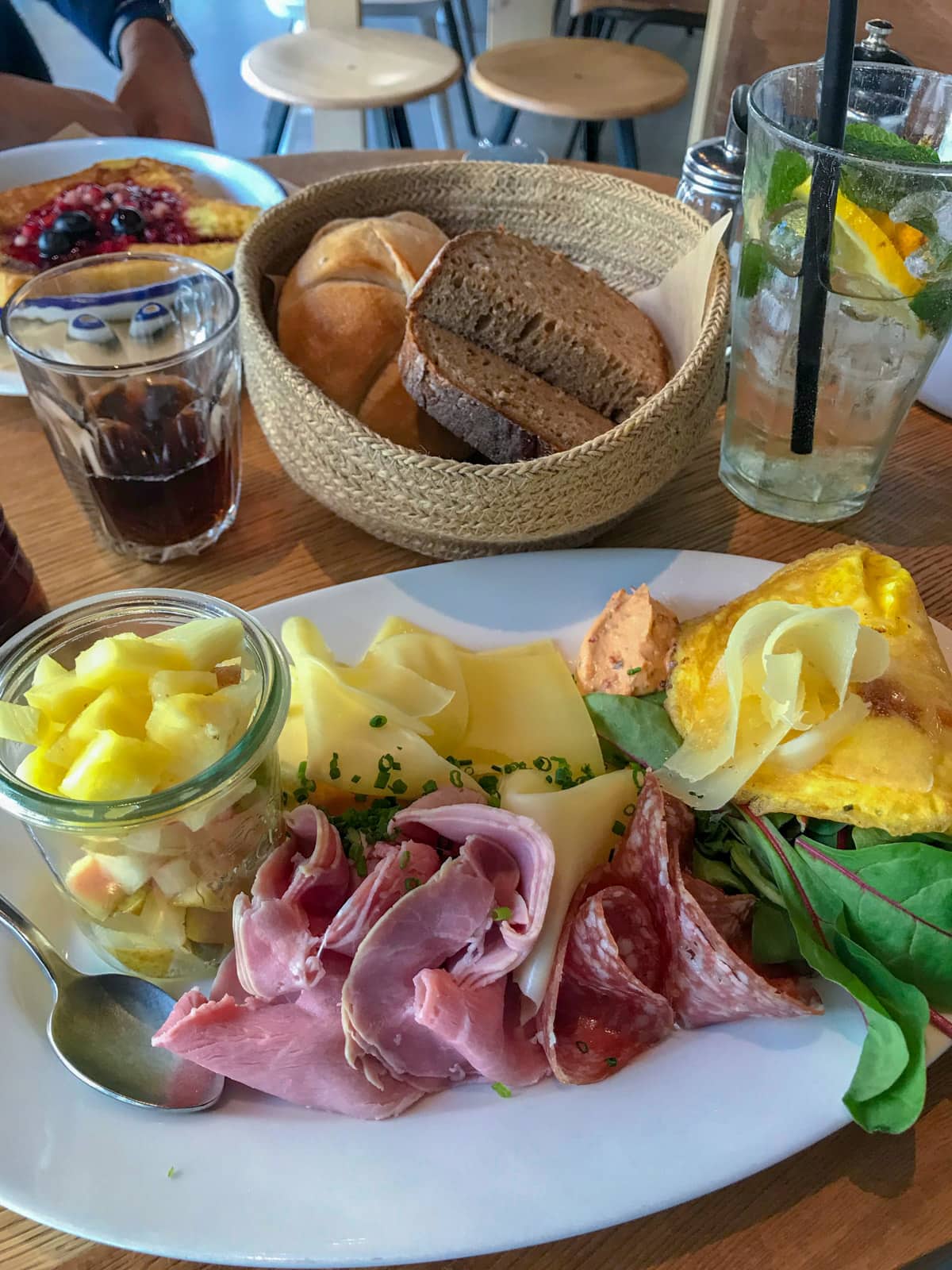 In the afternoon we visited an amusement park called Wurstelprater (known as "Prater", but that is also the name of the large park/area it is in). It has a ferris wheel called the Wiener Riesenrad, that has been around since 1897, making it over a hundred years old. You could tell the amusement park was old because some of the rides were squeaking.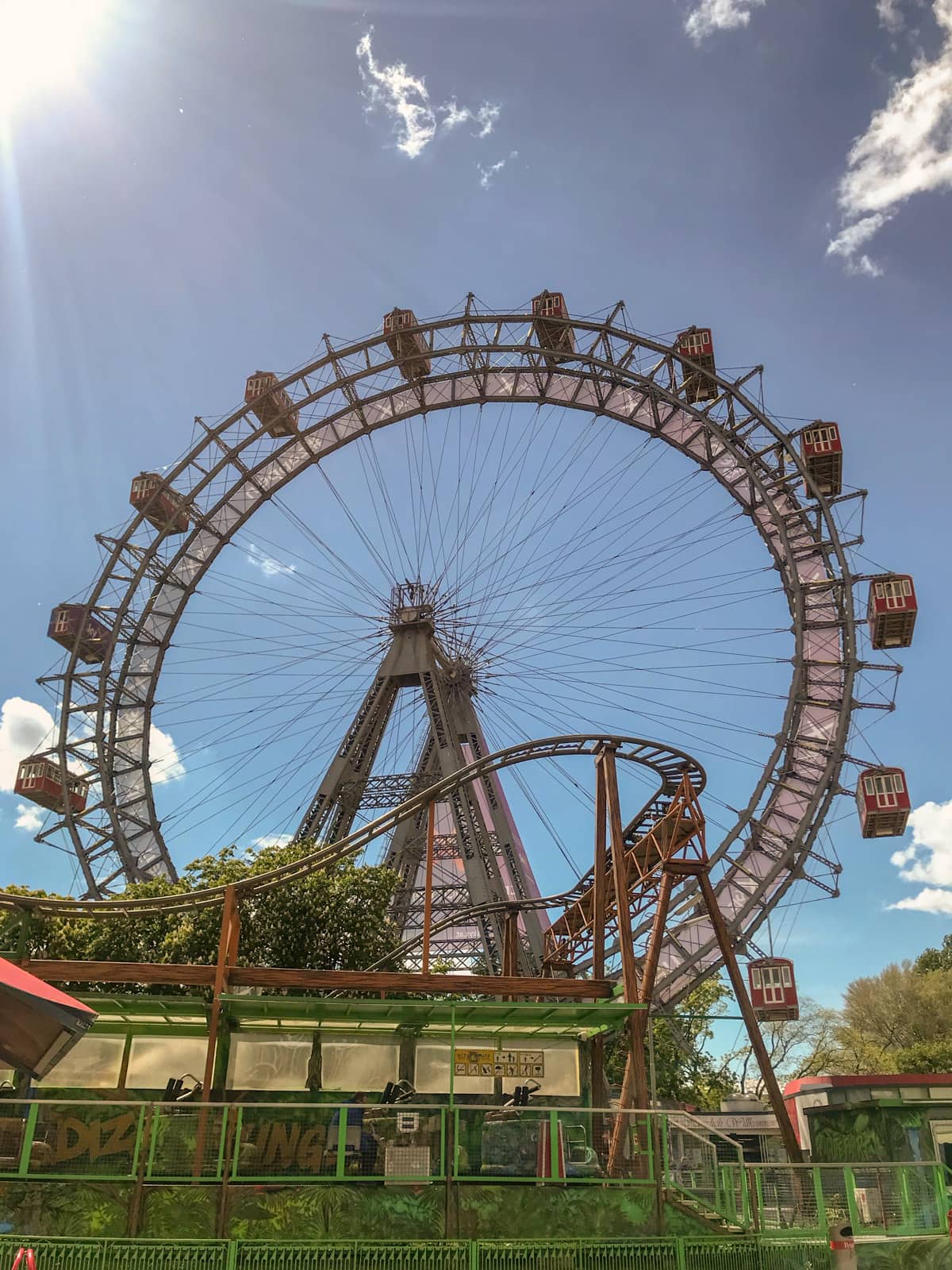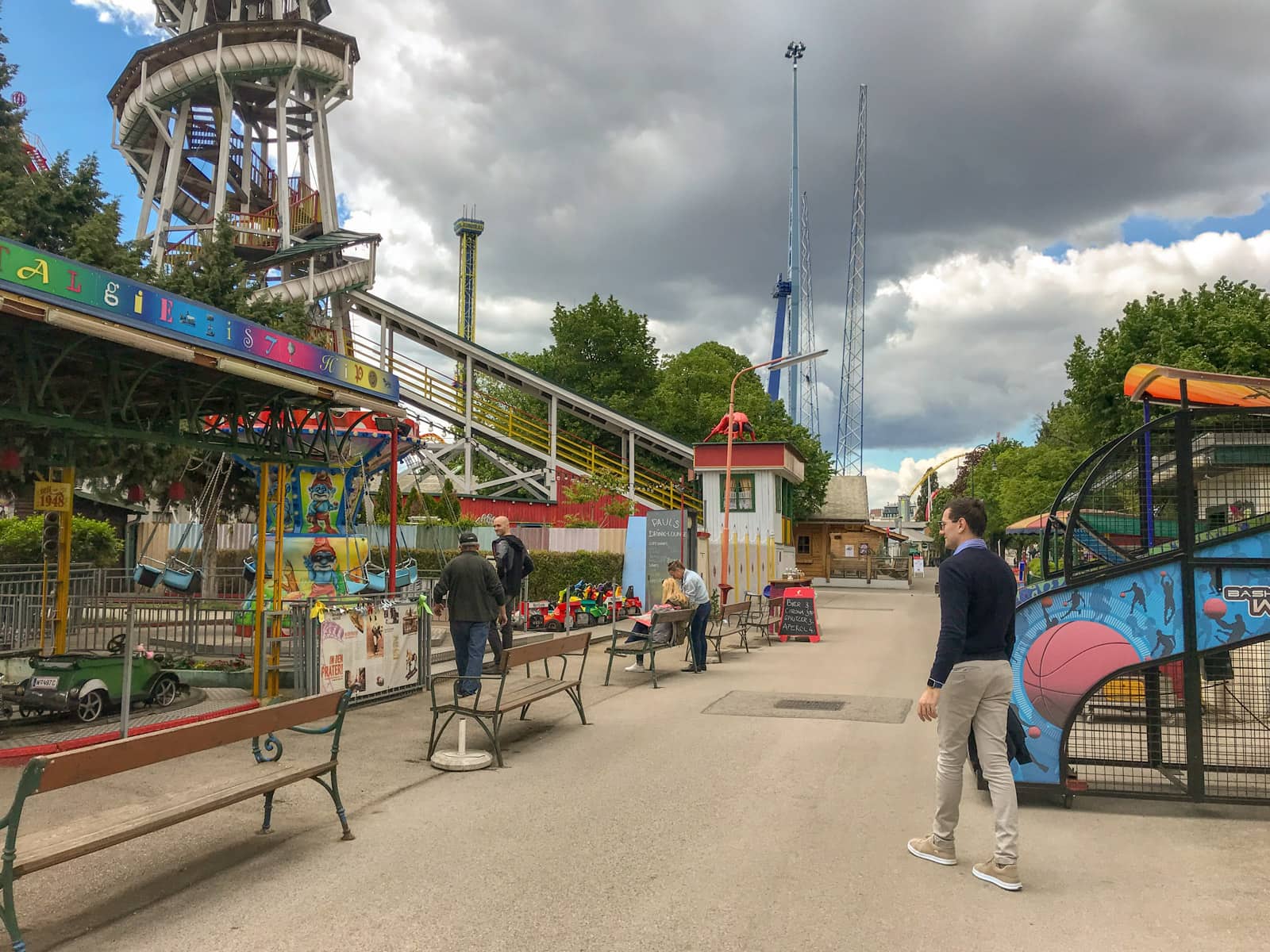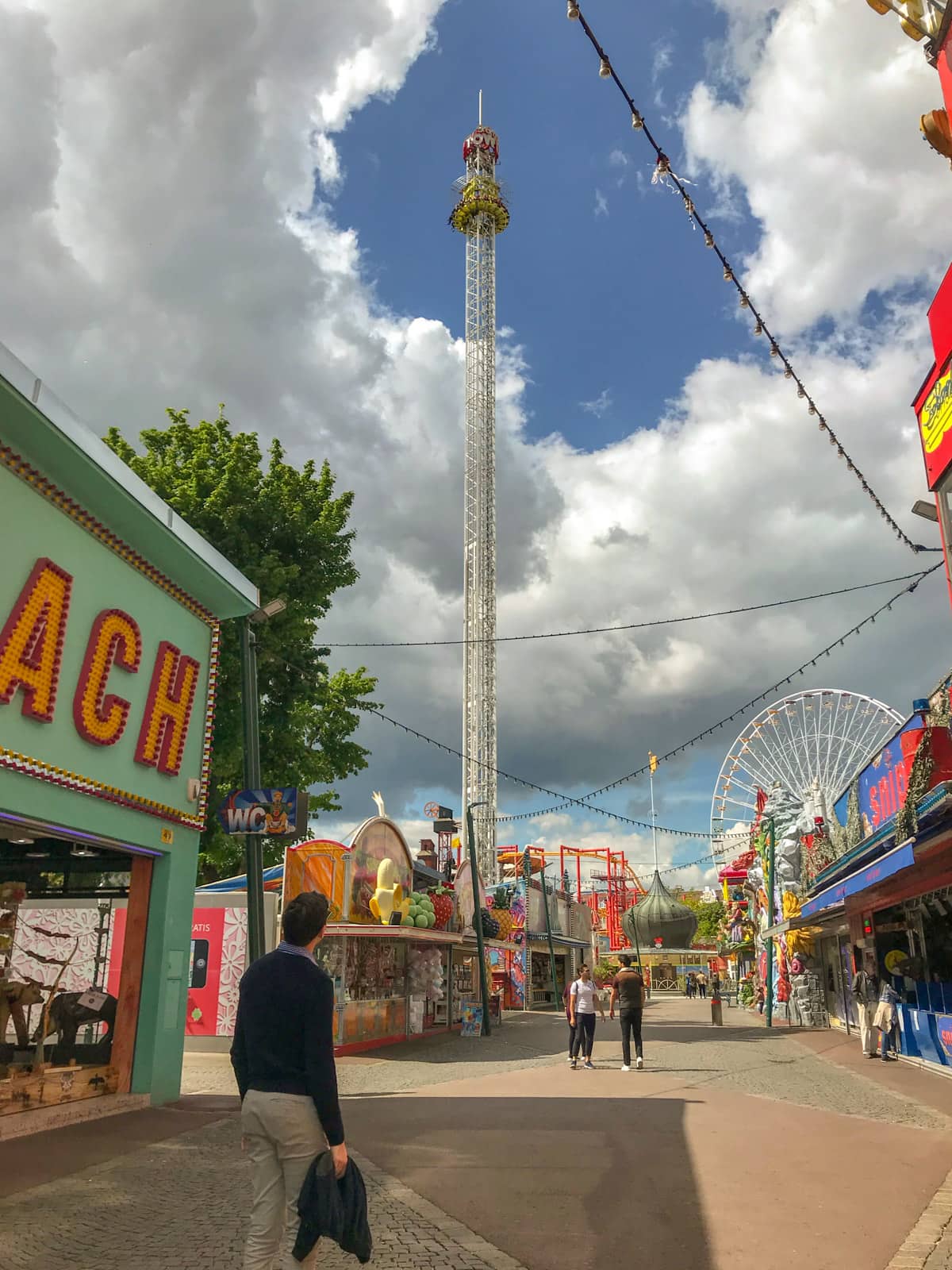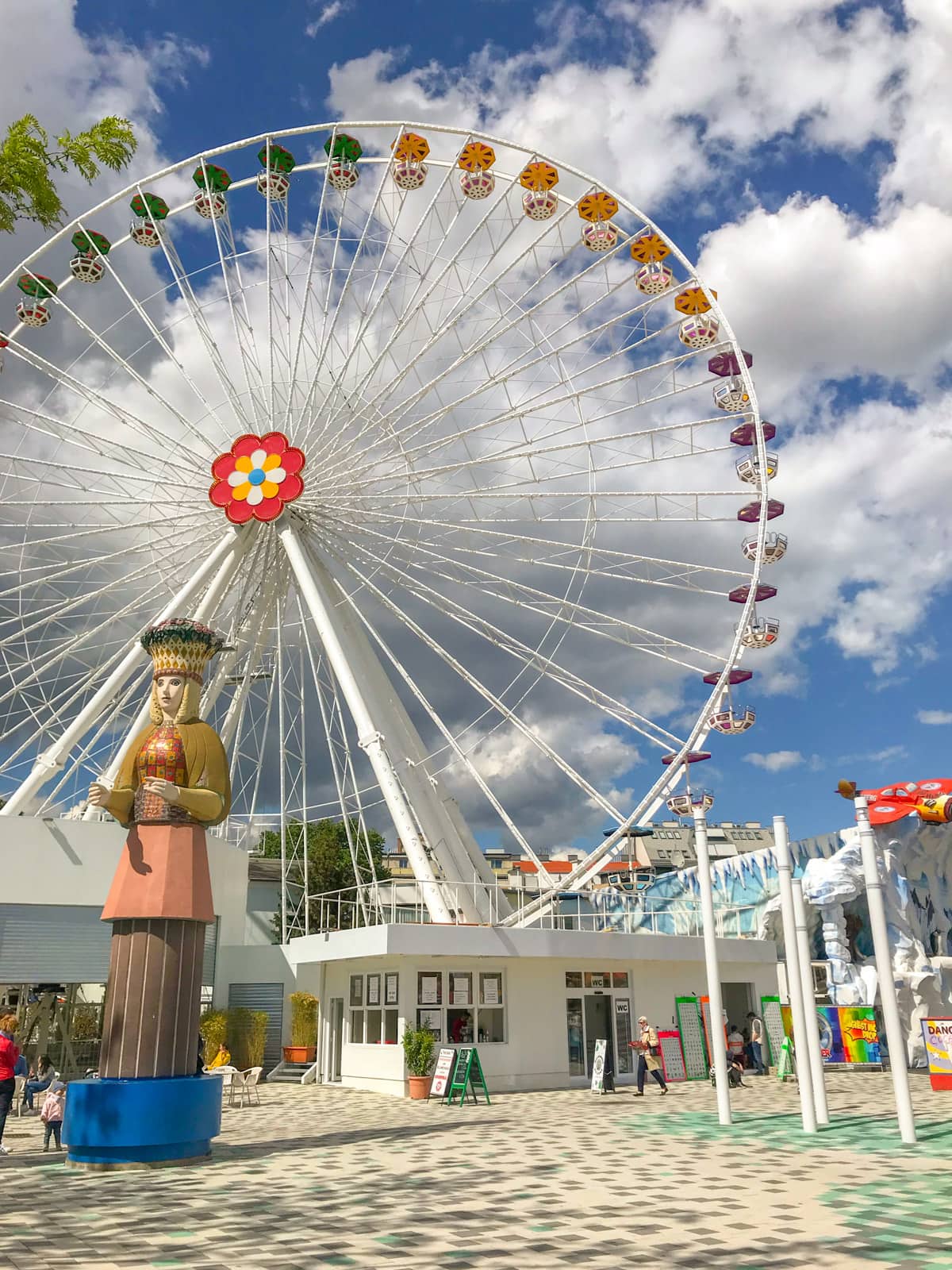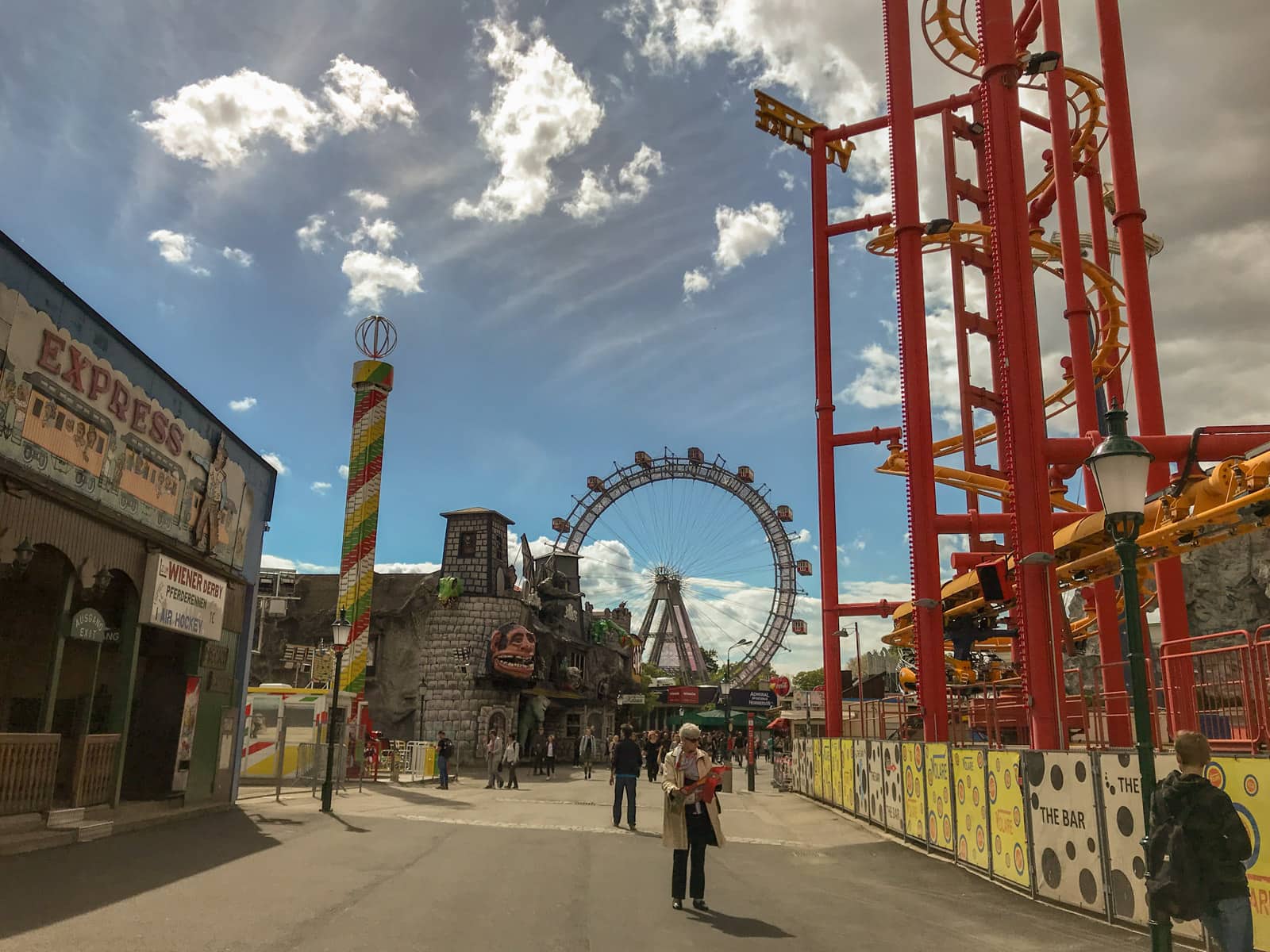 So a good view of Vienna is from the cafe/bar at the Sofitel hotel. We went up there and bought hot beverages (it was too early for alcohol I think haha) although we were not allowed to sit directly at the window, we had to sit in the middle by the bar. We still walked around to take a few photos though.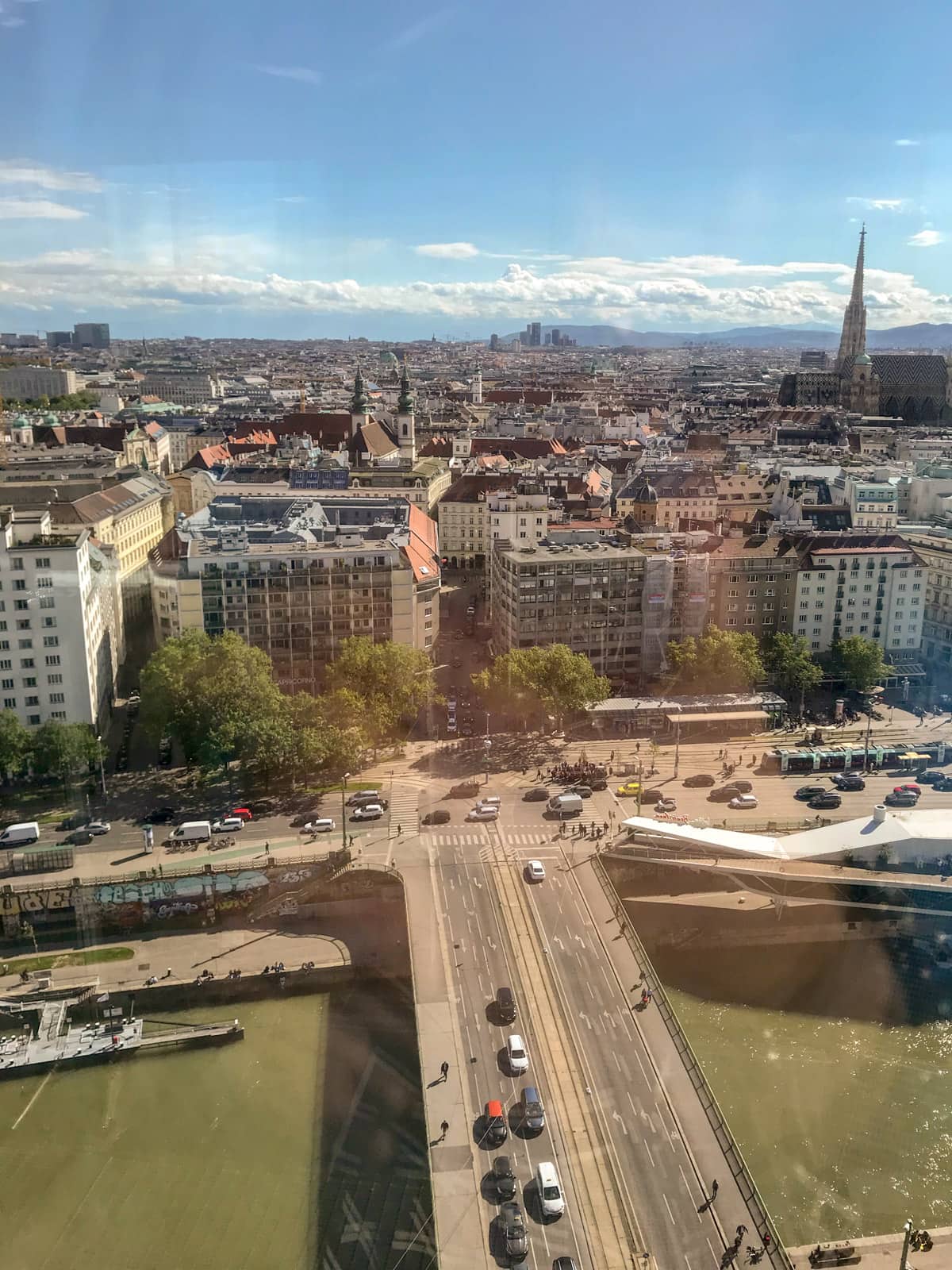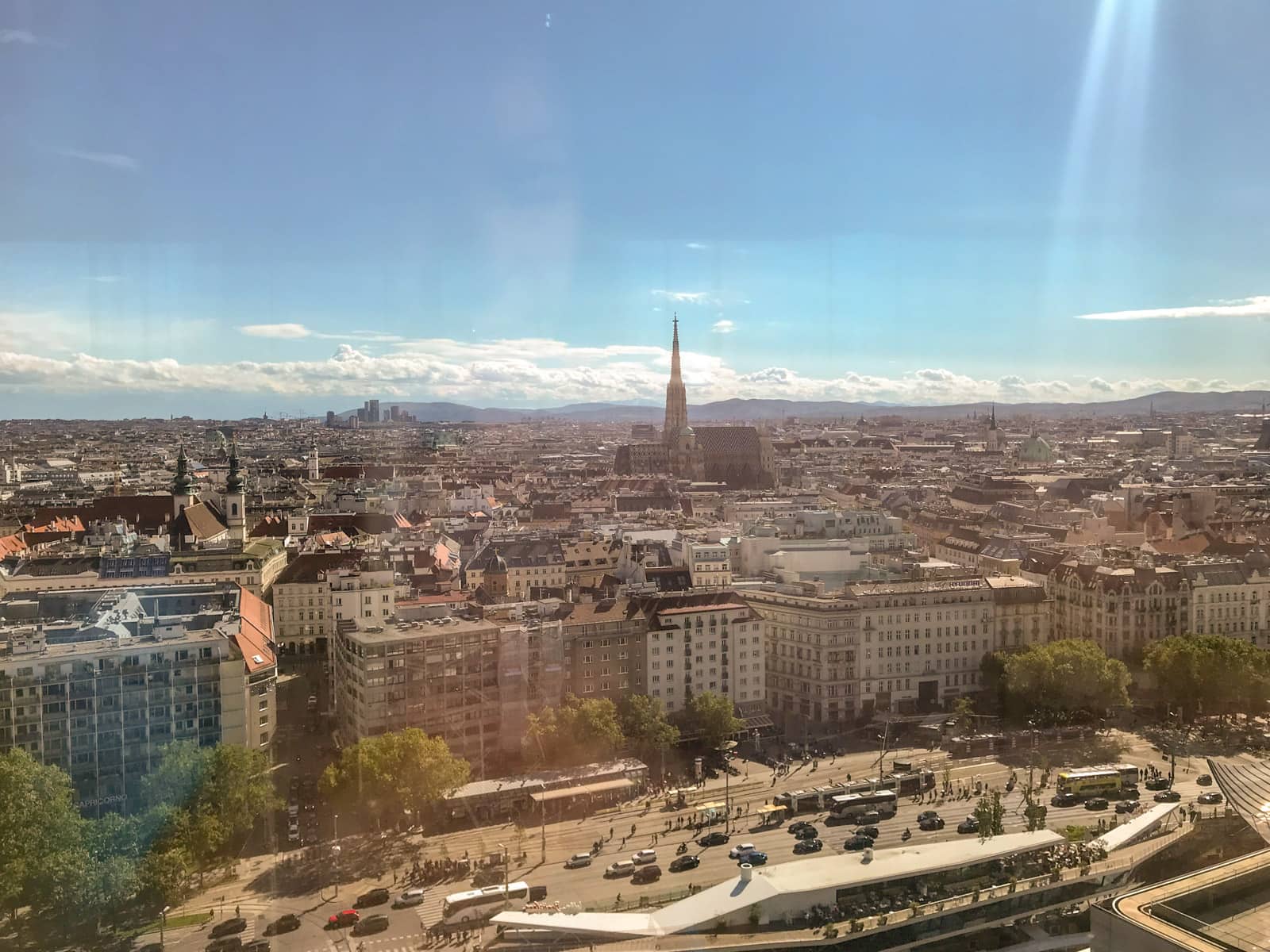 That evening, we had a super quick dinner at Die Burgermacher, because we were going to watch a ballet that evening, called Le Corsaire. They had complimentary iced tea and I ended up ordering a full serving (it was half a litre!) because it was so good. Of course, that made me want to use the toilet so many times later. 😂 Worth it, though.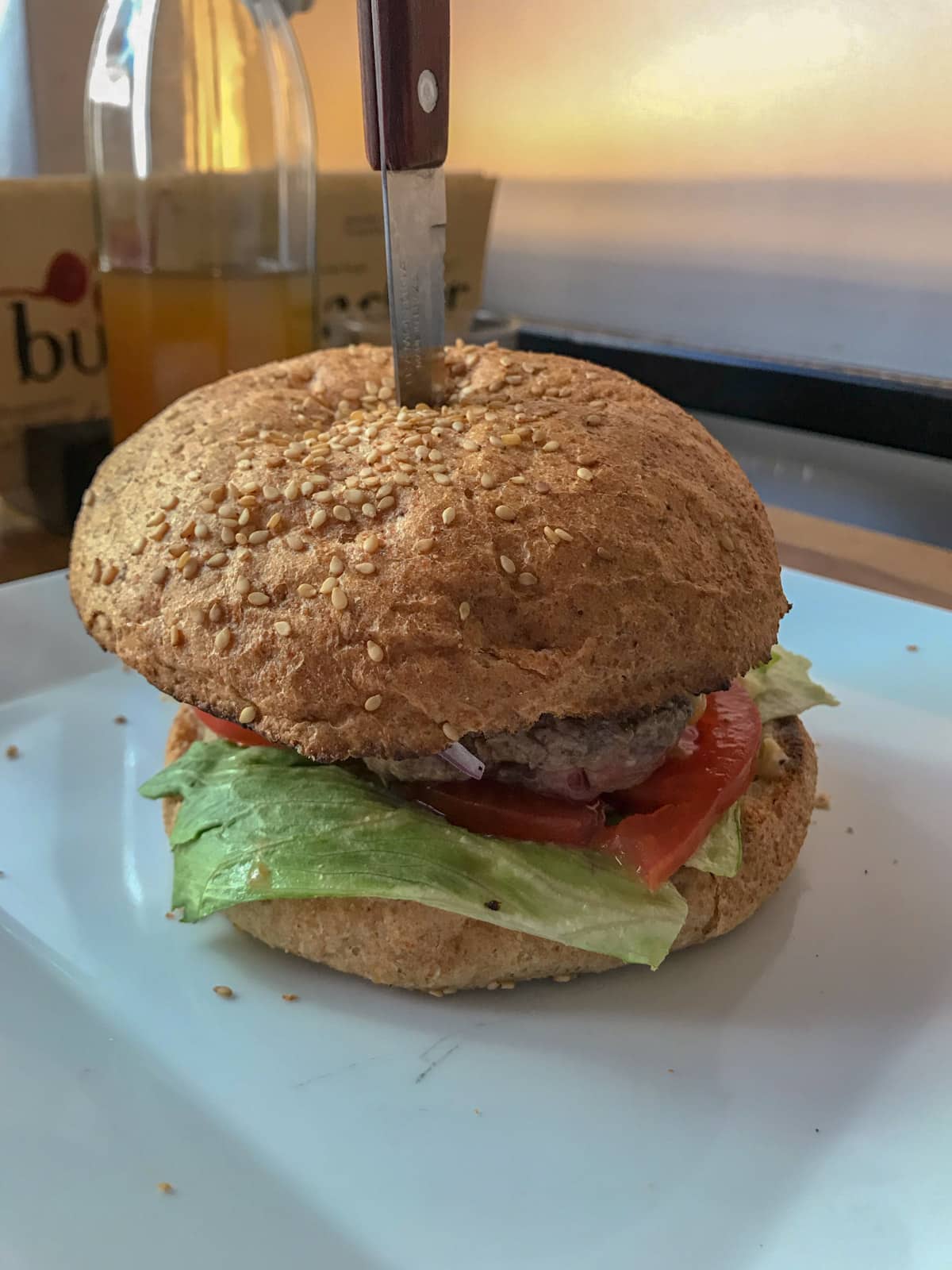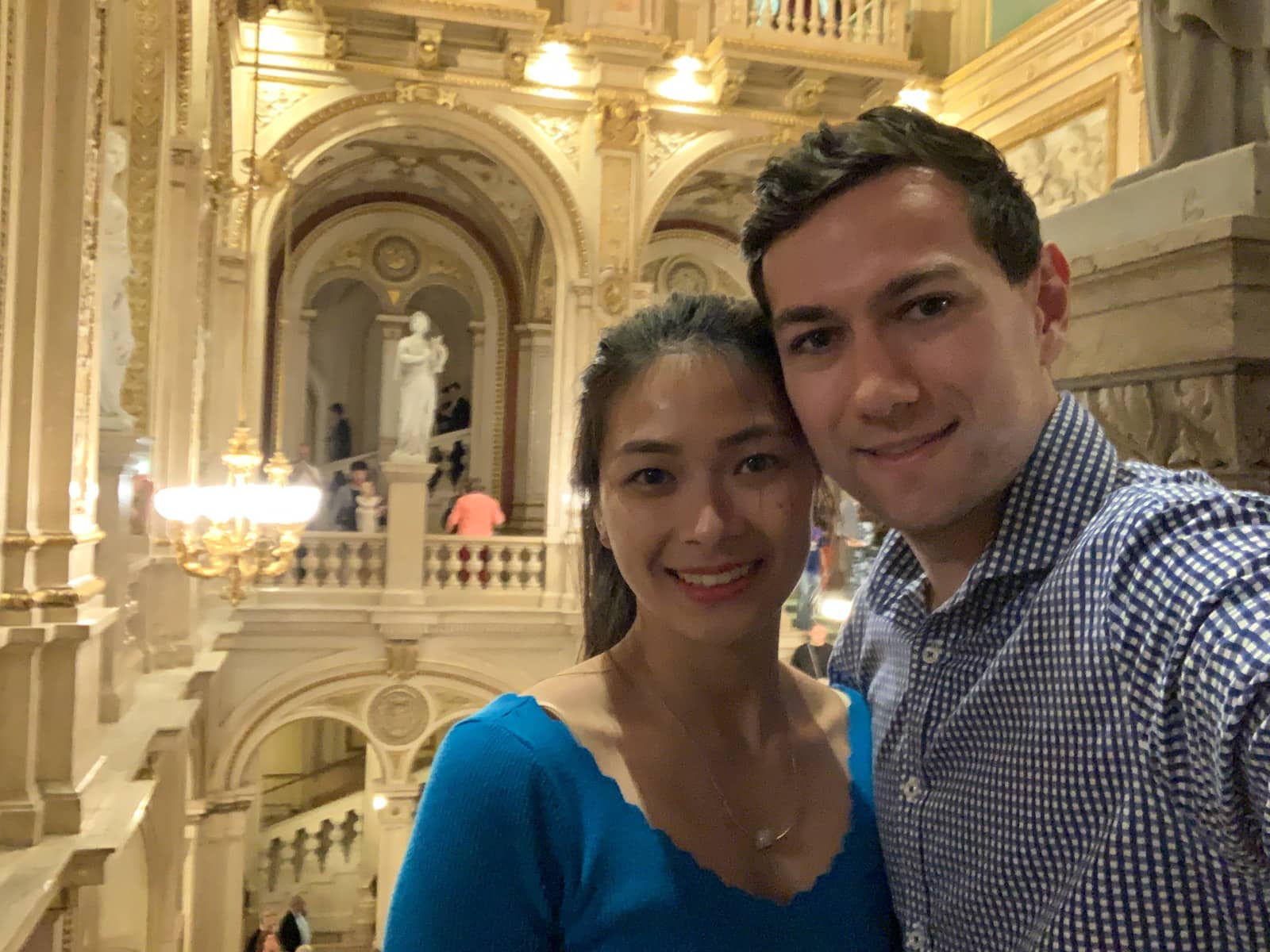 Le Corsaire was the third ballet I've ever watched, and only the first one for Nick! The costumes were great, and of course, I watched the dancers in awe. If you're new to my blog, you may not know that I danced ballet for over ten years of my life, so I have a huge affinity for ballet and so much respect and admiration for professional dancers. ☺️ It made me want to dance again, though!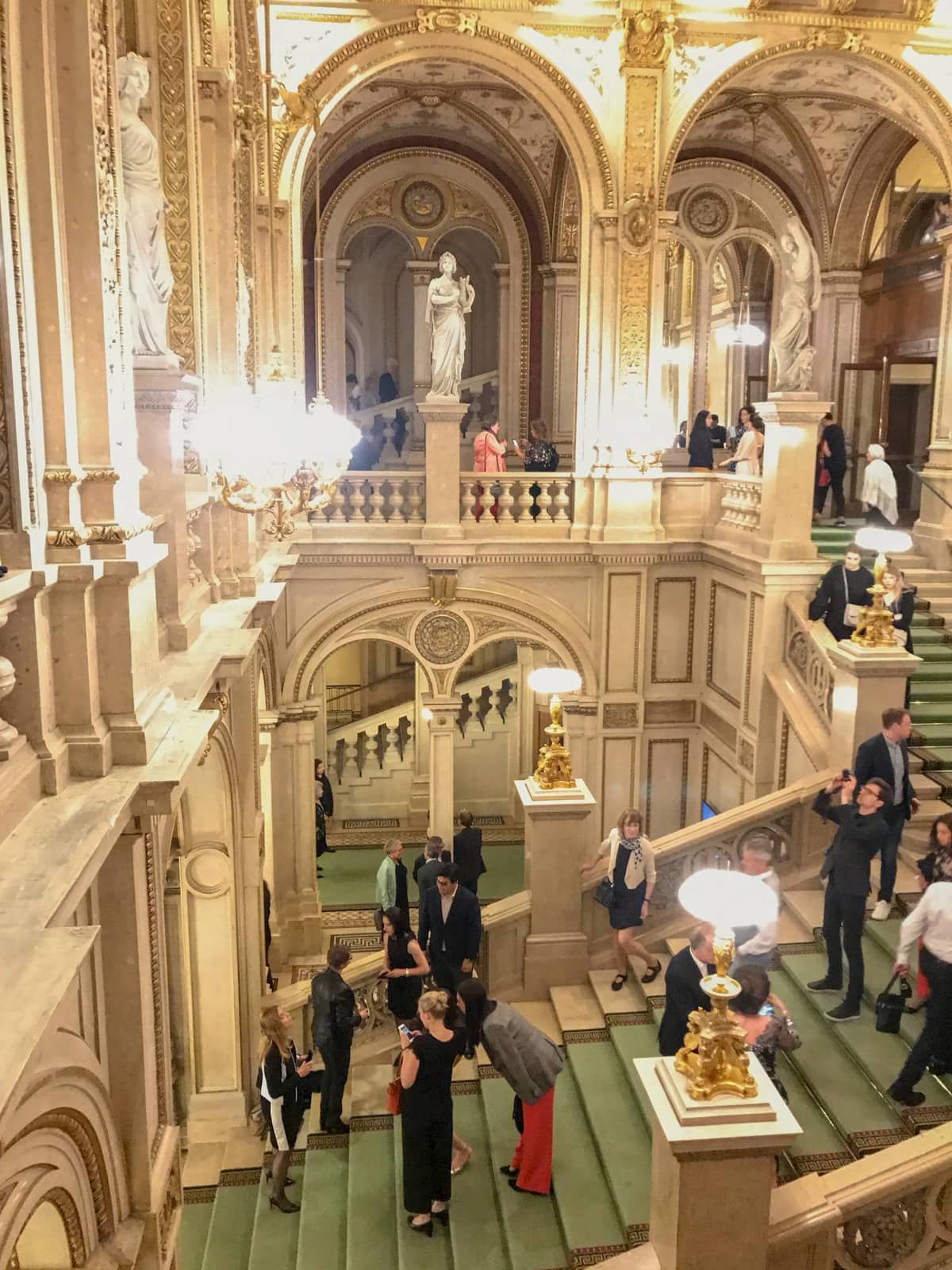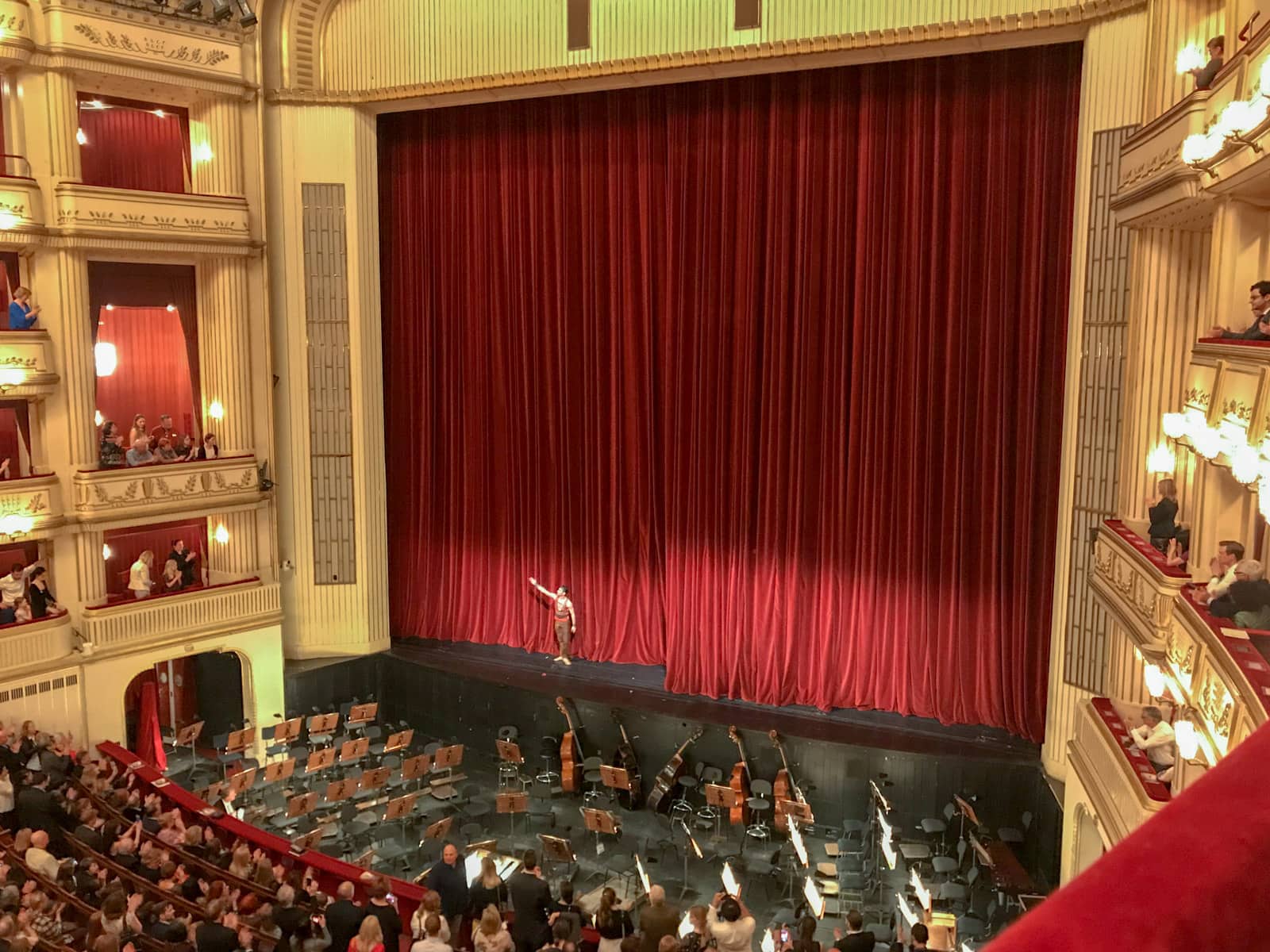 ---
Thanks for tuning into this blog post about our 2019 Europe trip! You can check out the hashtag #cookesEU19 on Twitter or on Instagram for summaries and photo highlights!
🍻 We'll see you next time for a blog post about our short stay in Munich!