🍔 Hamburg: Miniatur Wunderland, Hamburger cuisine, and meeting Pauline 💜
This is the second in a series on a Europe trip that myself and my husband Nick took in 2019. The first is about Amsterdam, you can read that first if you like. If you're new to my blog, welcome! You might also like to know that last year I started to limit photography to 50 images per travel post, as many blog posts out there can be overrun with a little too many photos for your 4G connection, and perhaps too many of the same thing 😉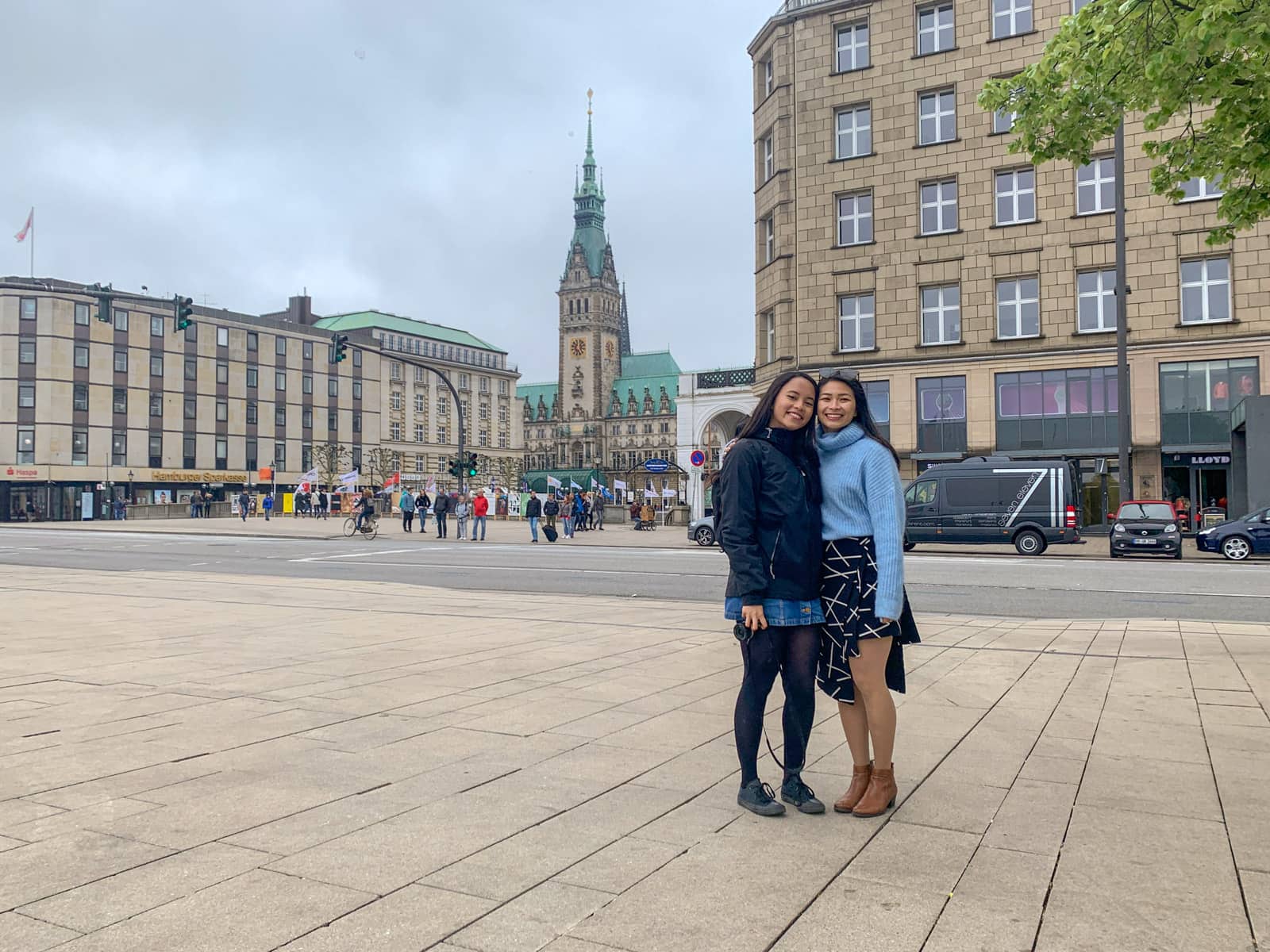 We spent two nights in Hamburg. It was a really short trip and we didn't realise until we got there that the second day we were there was a public holiday in Germany. That didn't get in our way too much – it just meant that quite a few places were closed and the city was dead quiet compared to the day before and the day after.
We arrived in Hamburg on the train from Amsterdam, arriving just after lunchtime. Growing up, it was amusing to see Hamburg printed on a map, because as a kid you'd automatically think "hamburger". But we quickly learned that "Hamburger" is actually the term that Germans use to describe something that is from Hamburg (the same way you would describe something from Australia as being "Australian").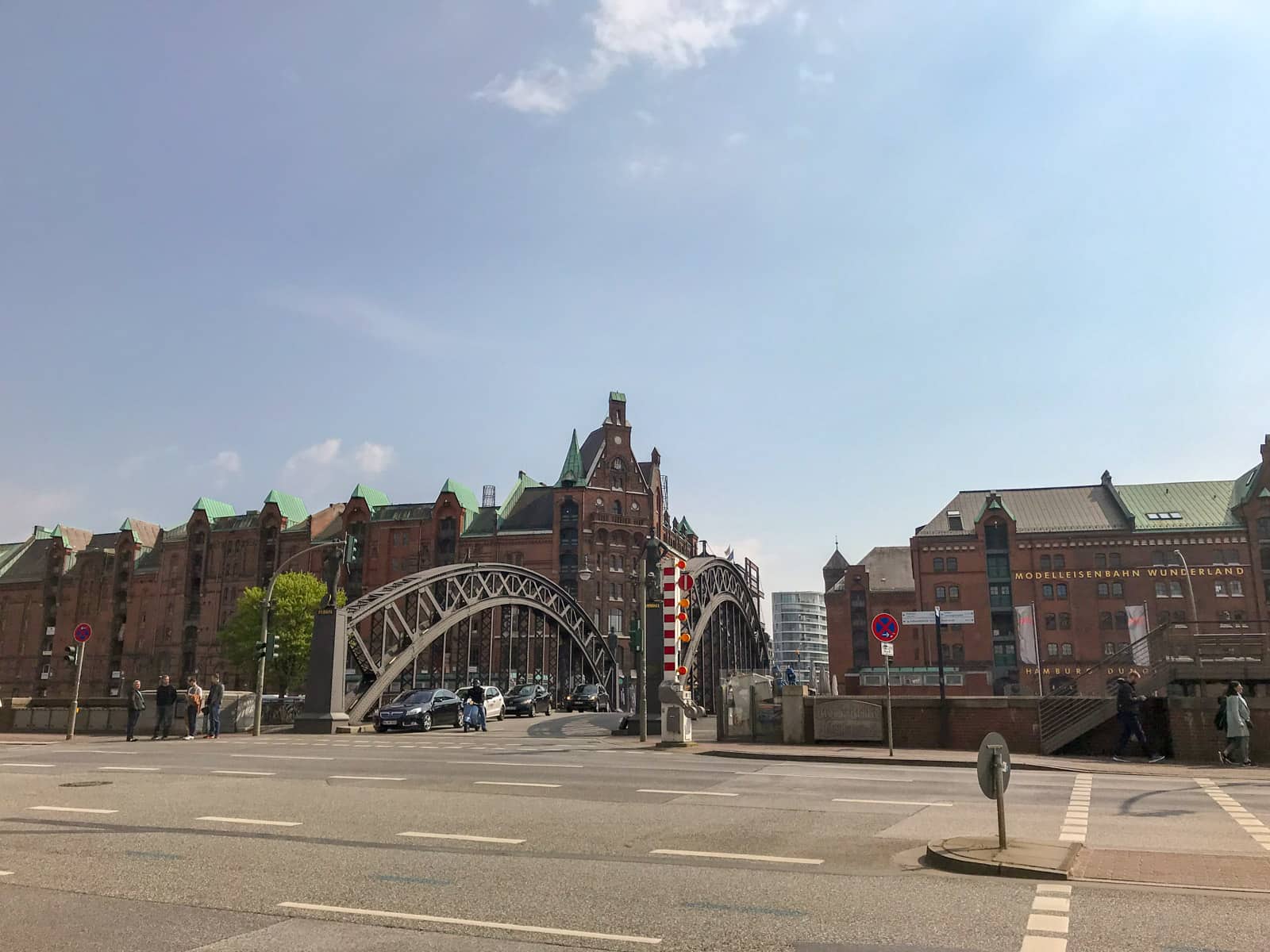 Miniatur Wunderland
Our main reason for stopping by Hamburg was to visit the famous Miniatur Wunderland – the largest model railway in the world, spanning many rooms with intricate detail over one floor of a large building.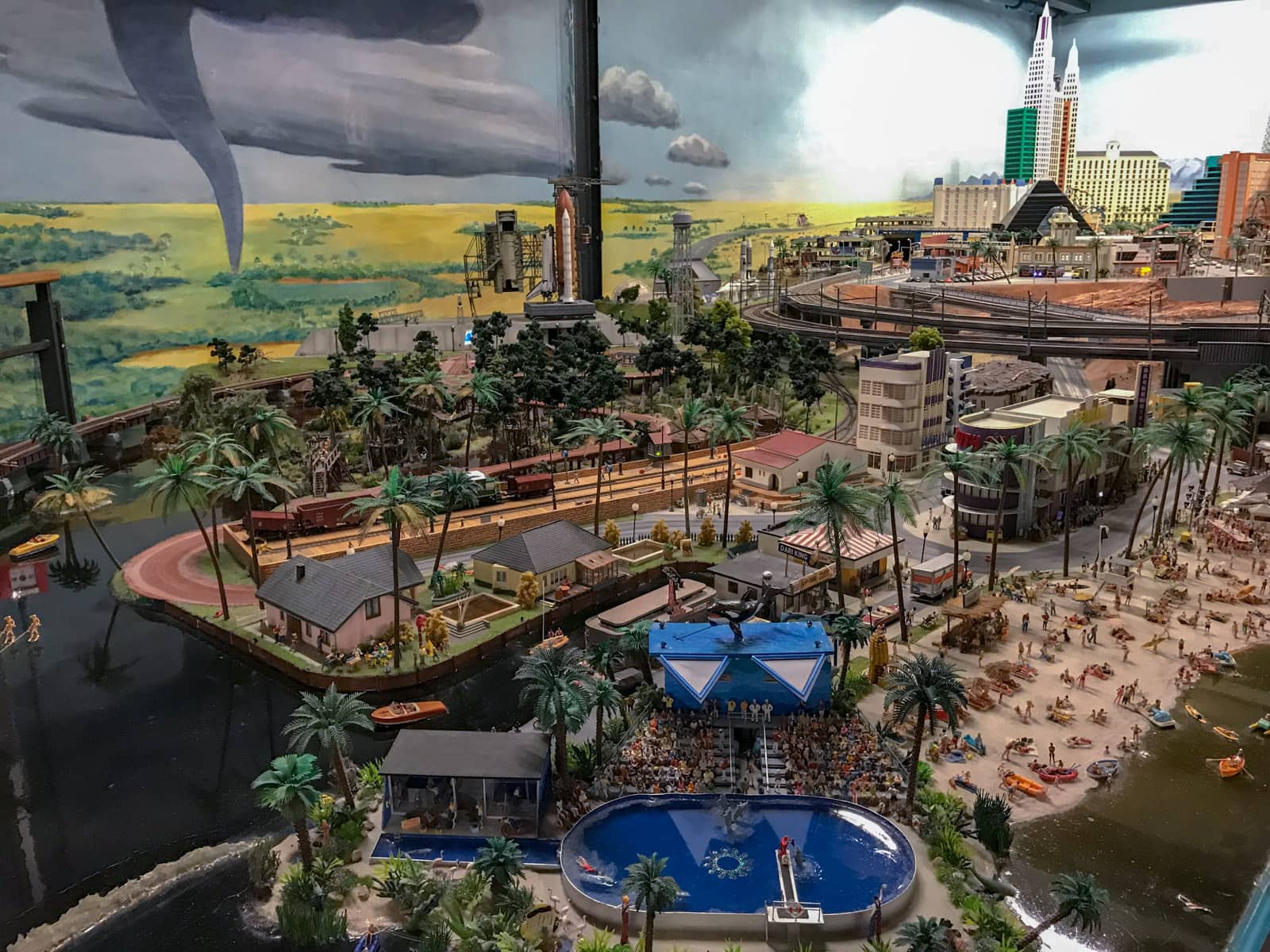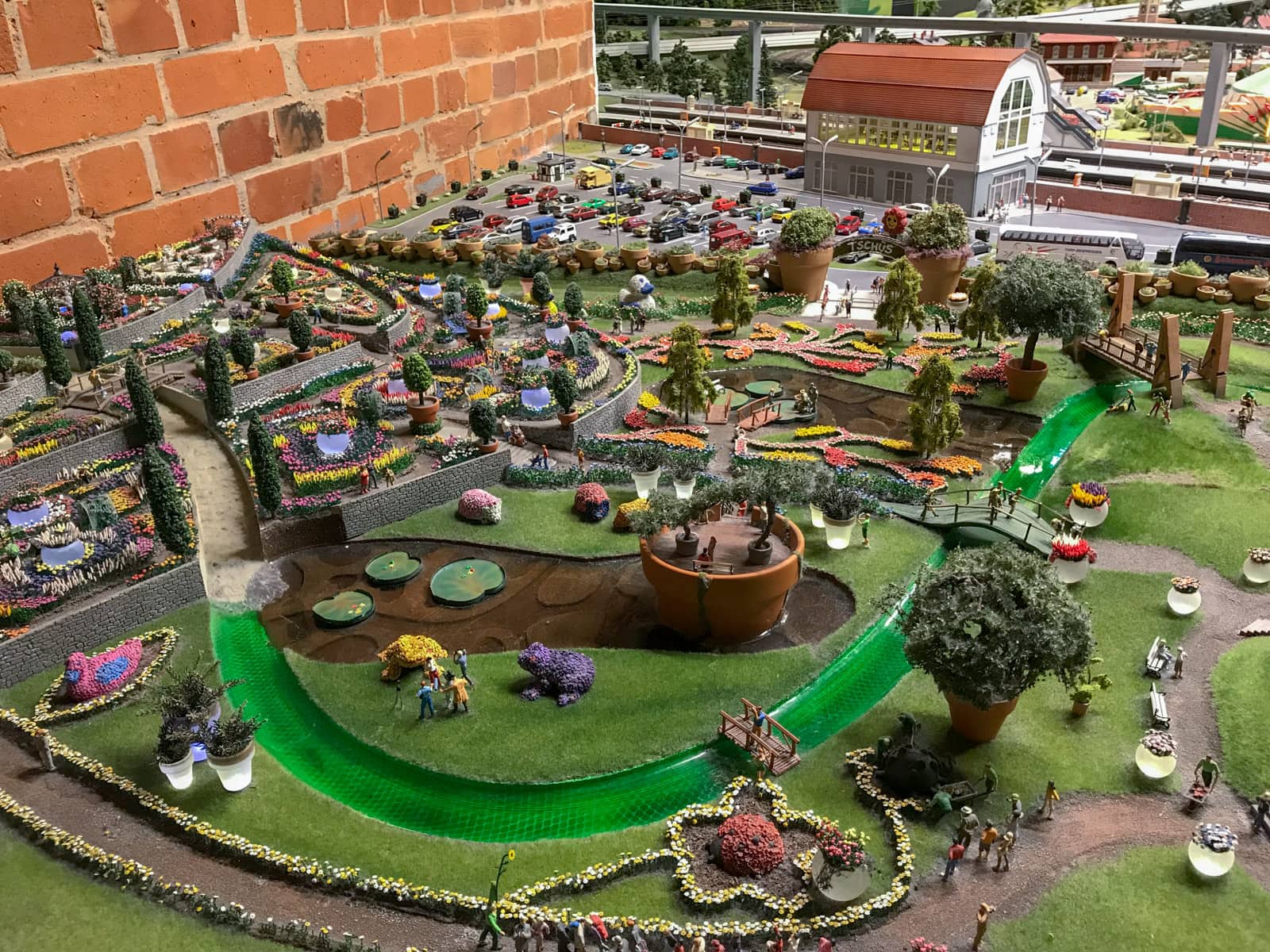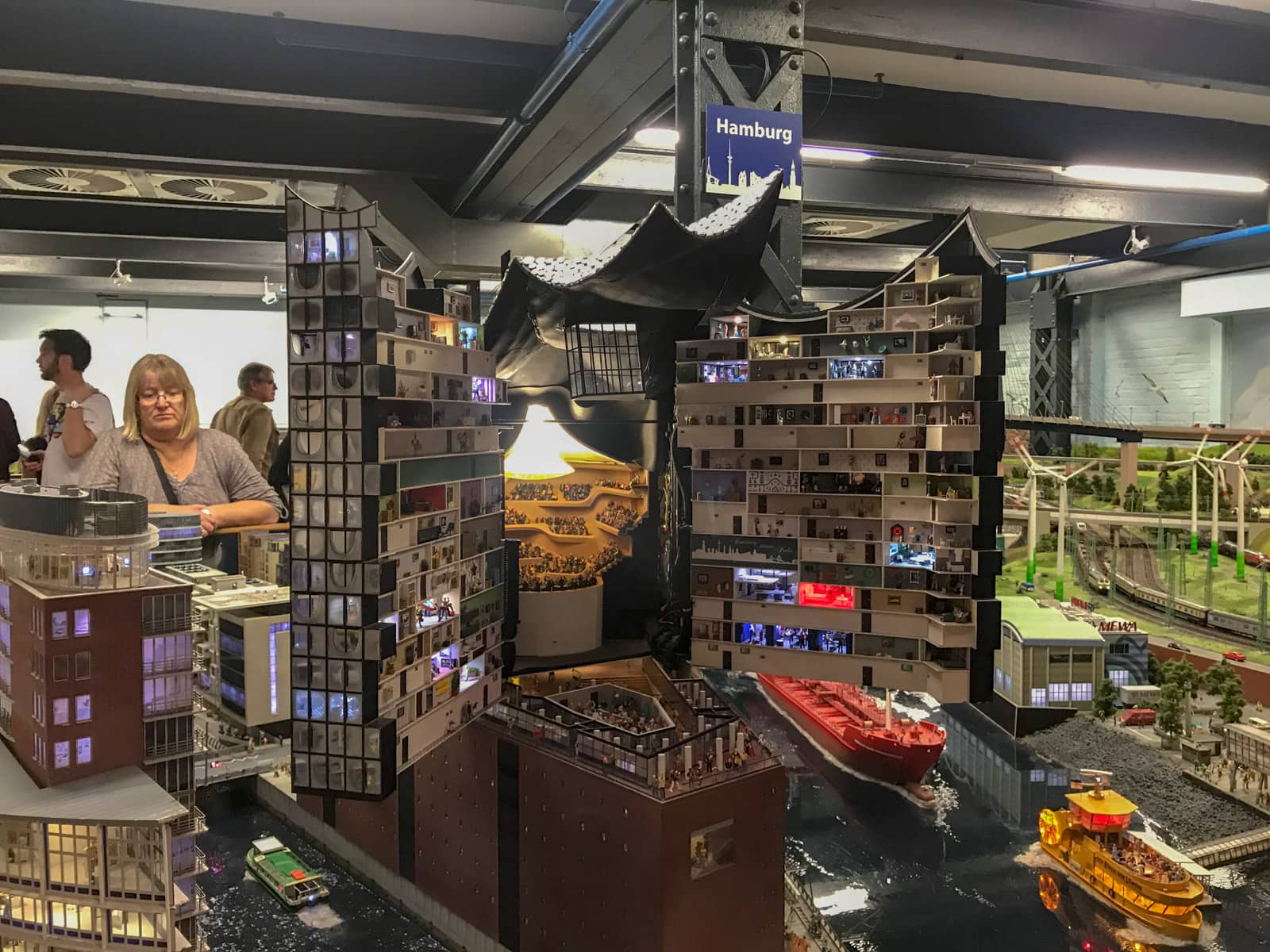 The railway emulates night-time and the rooms' lights turn off automatically, and the lights on the buildings in the model railway gradually take their time to turn on as it gets dark. You can definitely spend days looking at all the people and scenarios – there are literally thousands. In twenty minutes you may not have even moved a metre if you look at and observe everything really close. There are extravagant replicas of the Swiss Alps, Las Vegas, and Hamburg itself, as well as a fully functioning airport with a detailed arrivals and departures board, petrol/gas prices that are updated in real-time, and boats that move on water. The replica of Hamburg even has the Miniatur Wunderland itself – and you can even see model trains inside the windows! There are even some slightly morbid scenes like people fighting, and a murder scene too.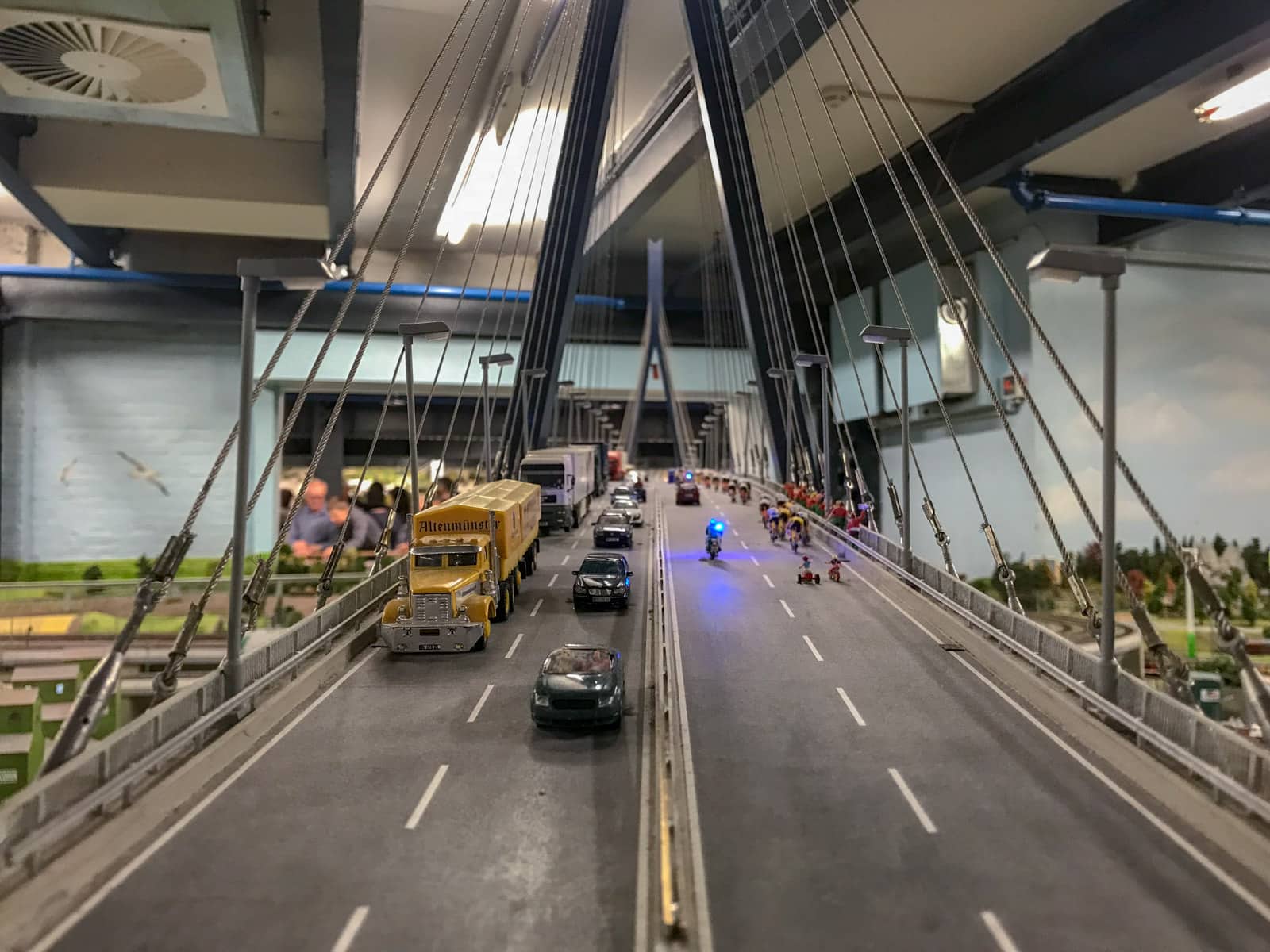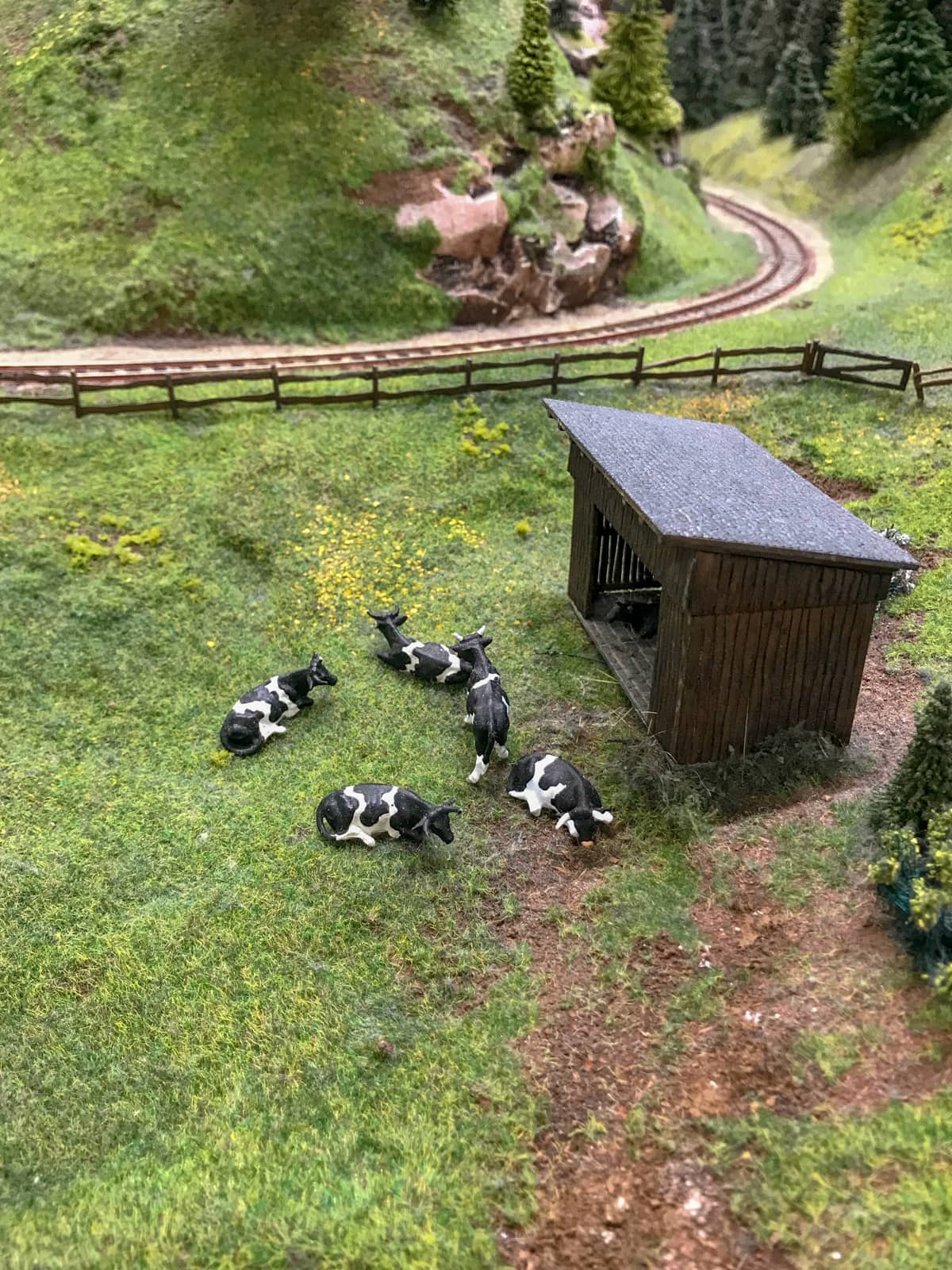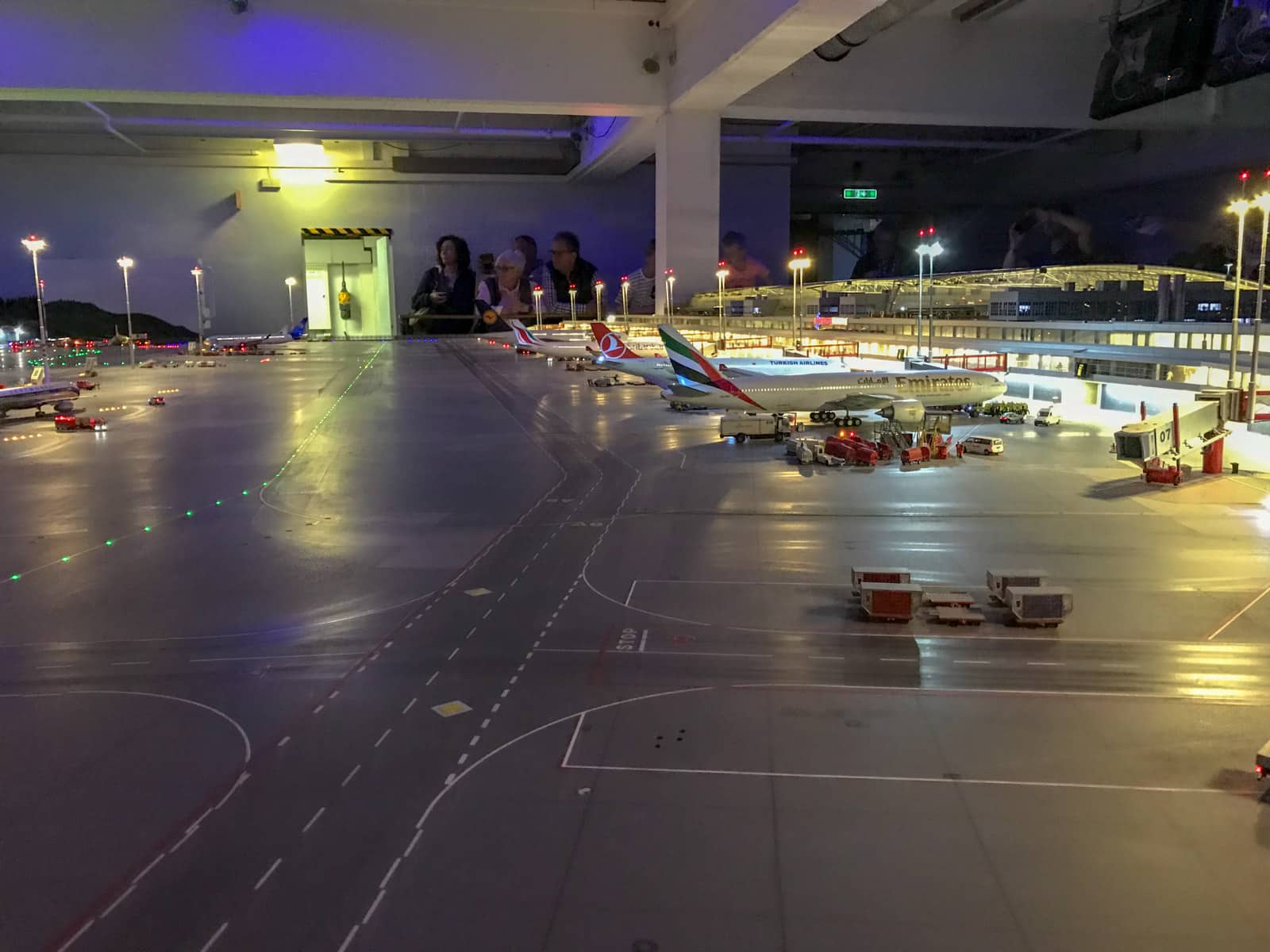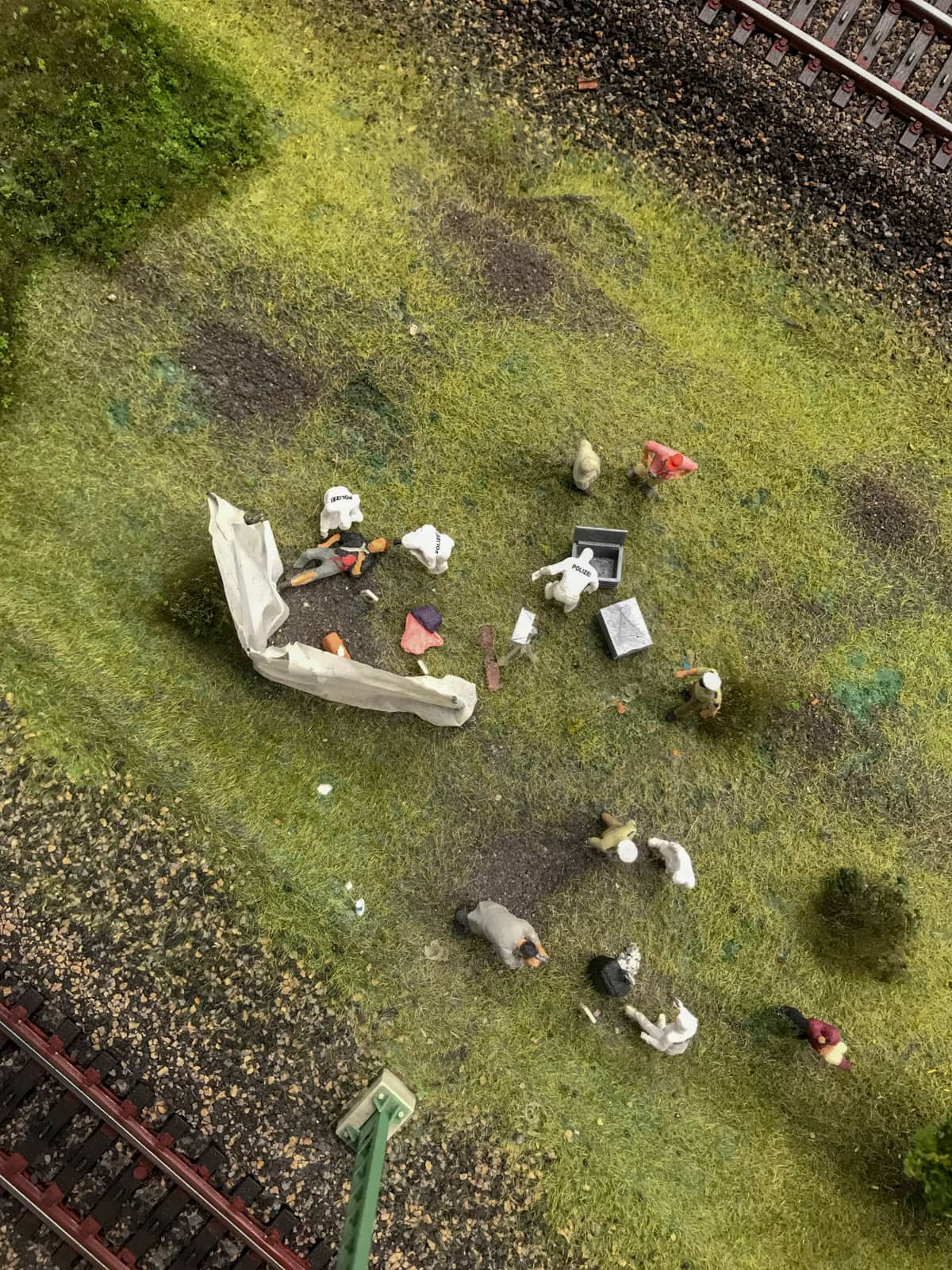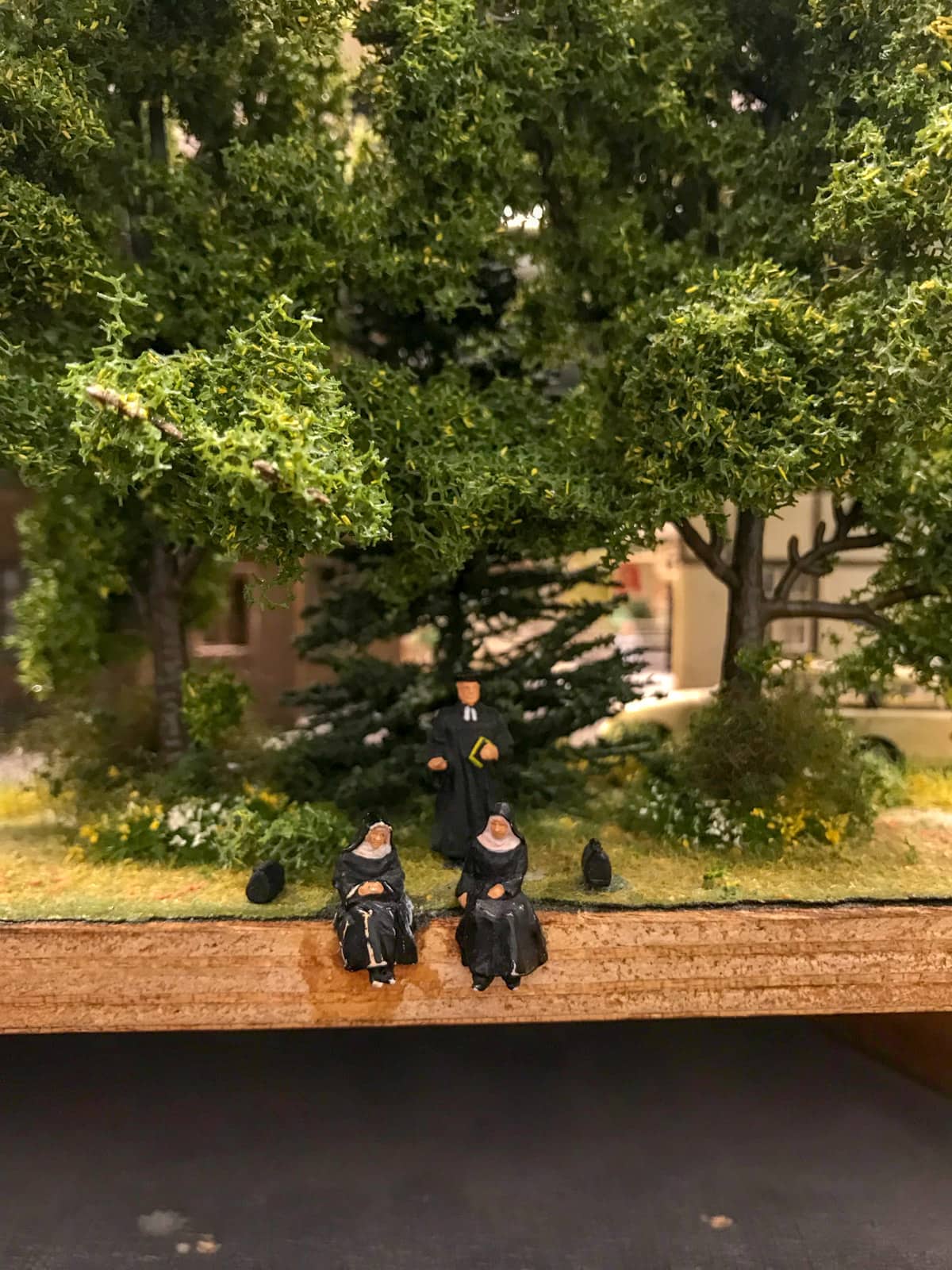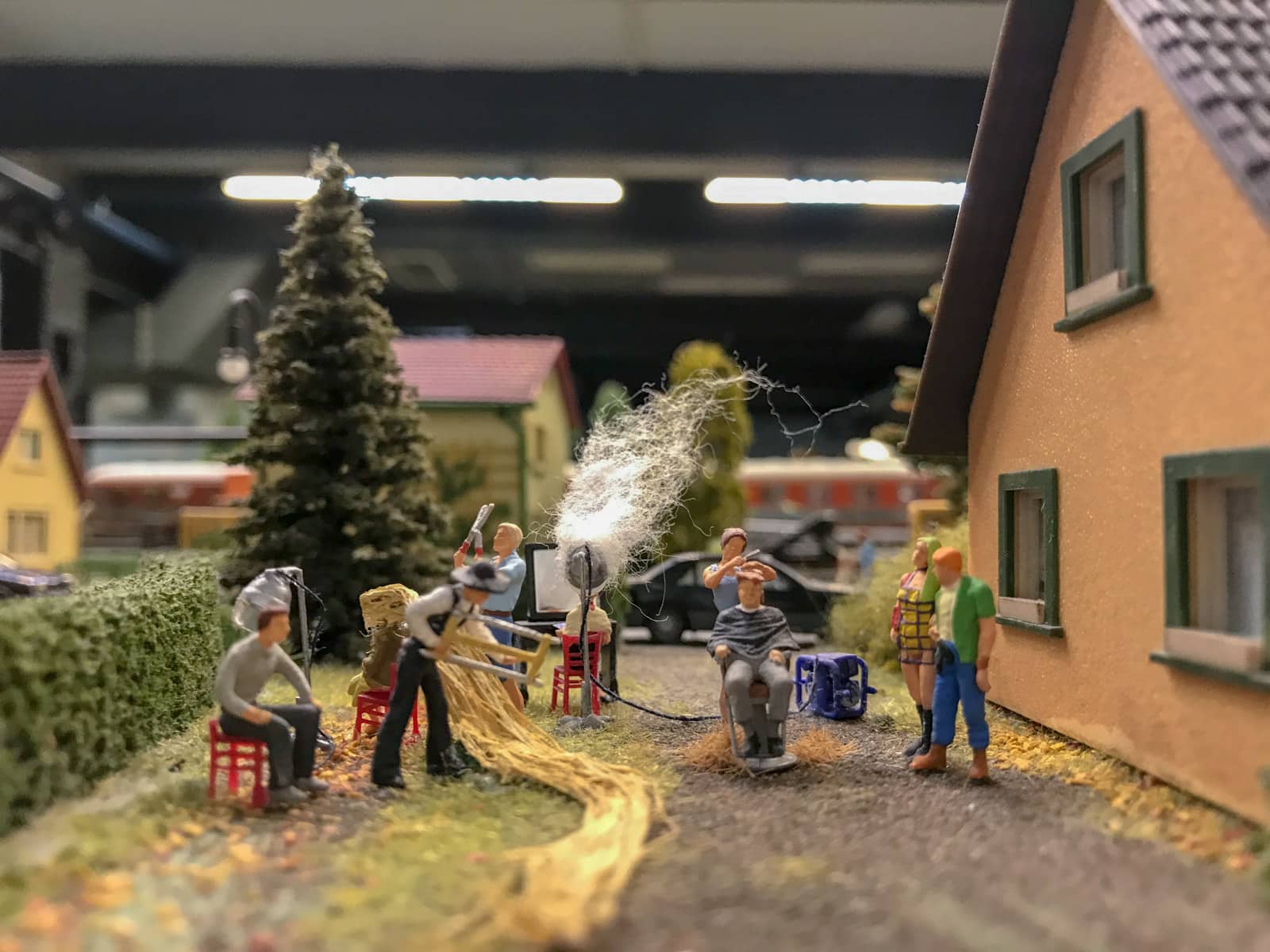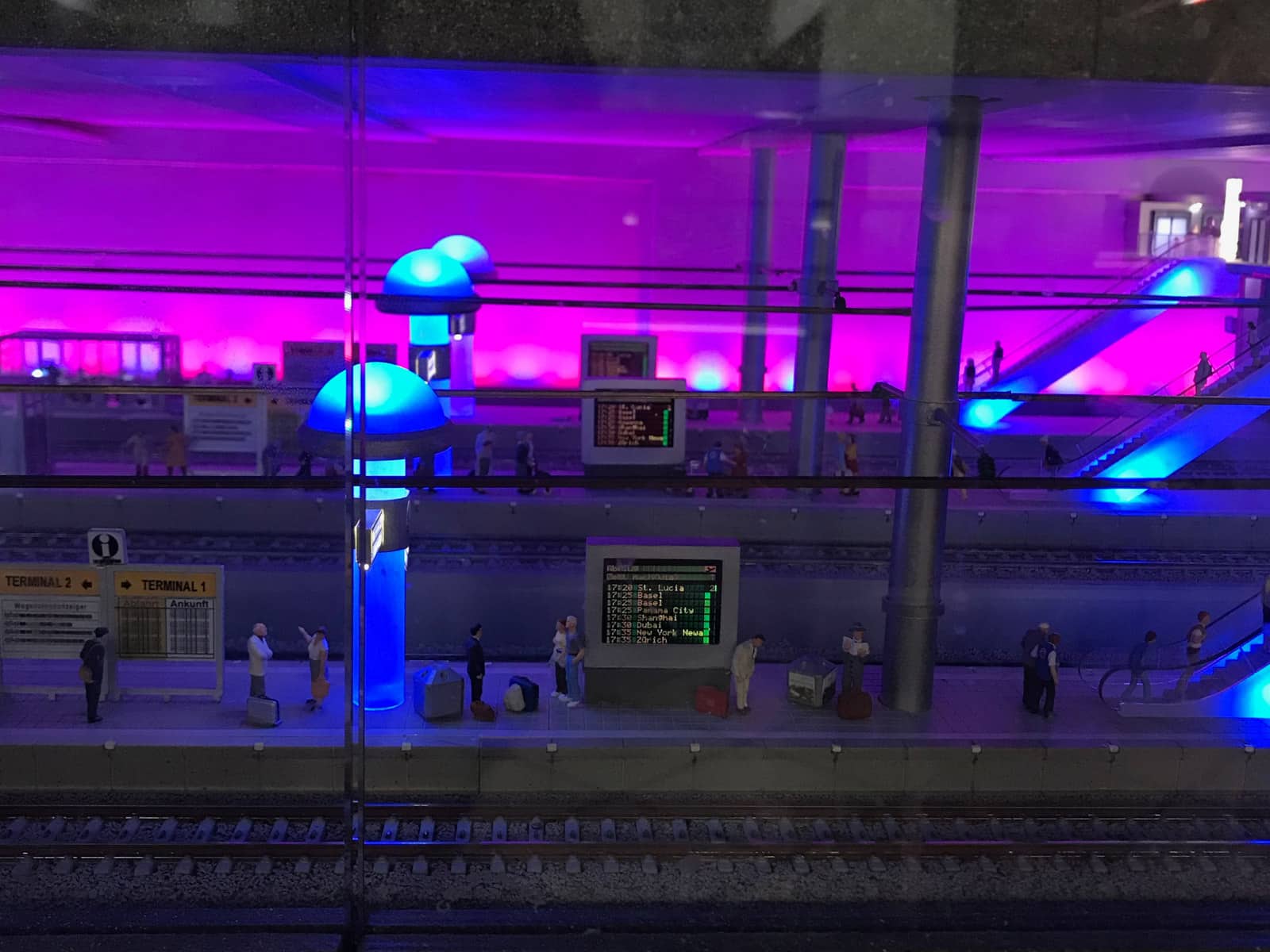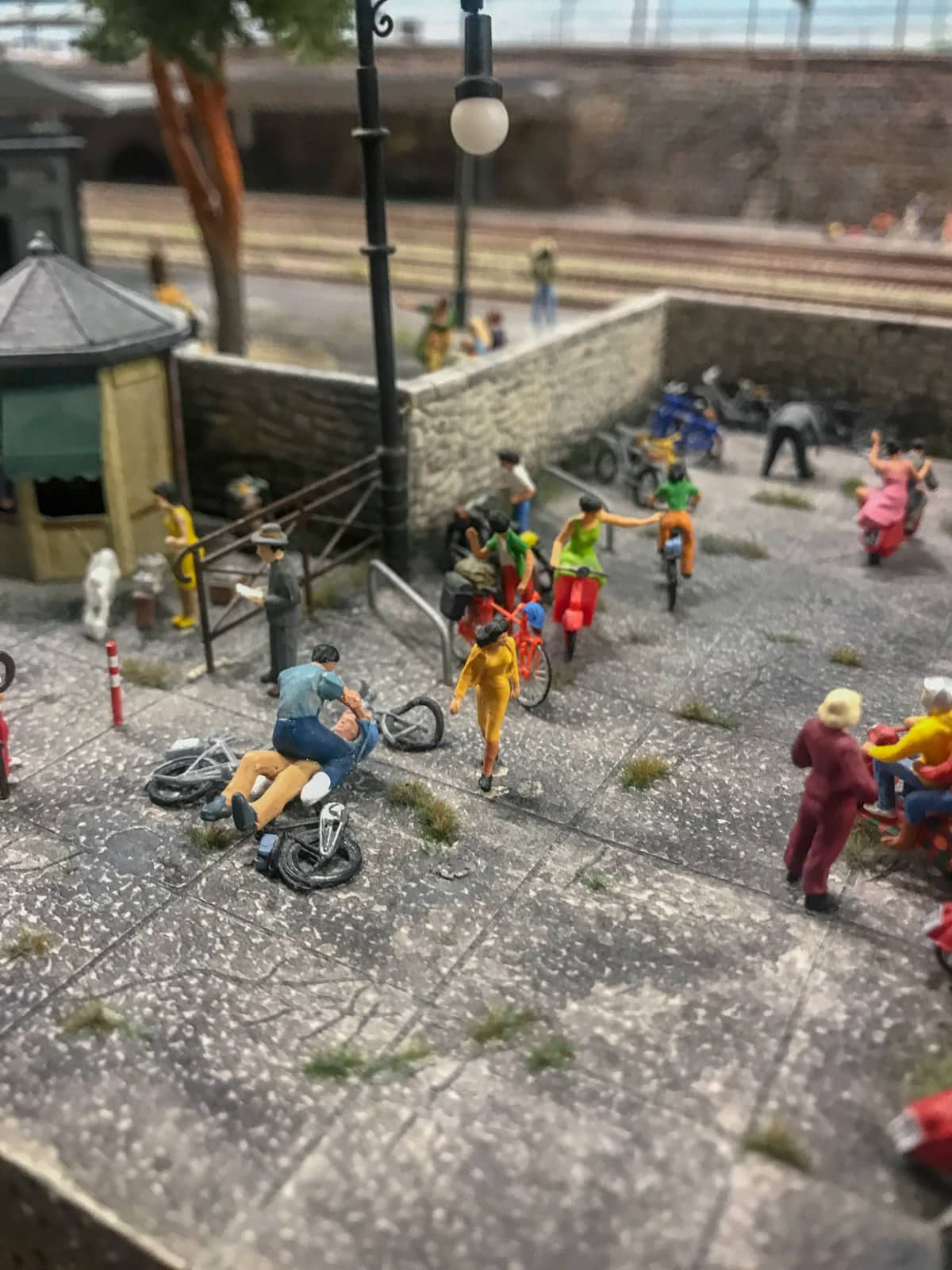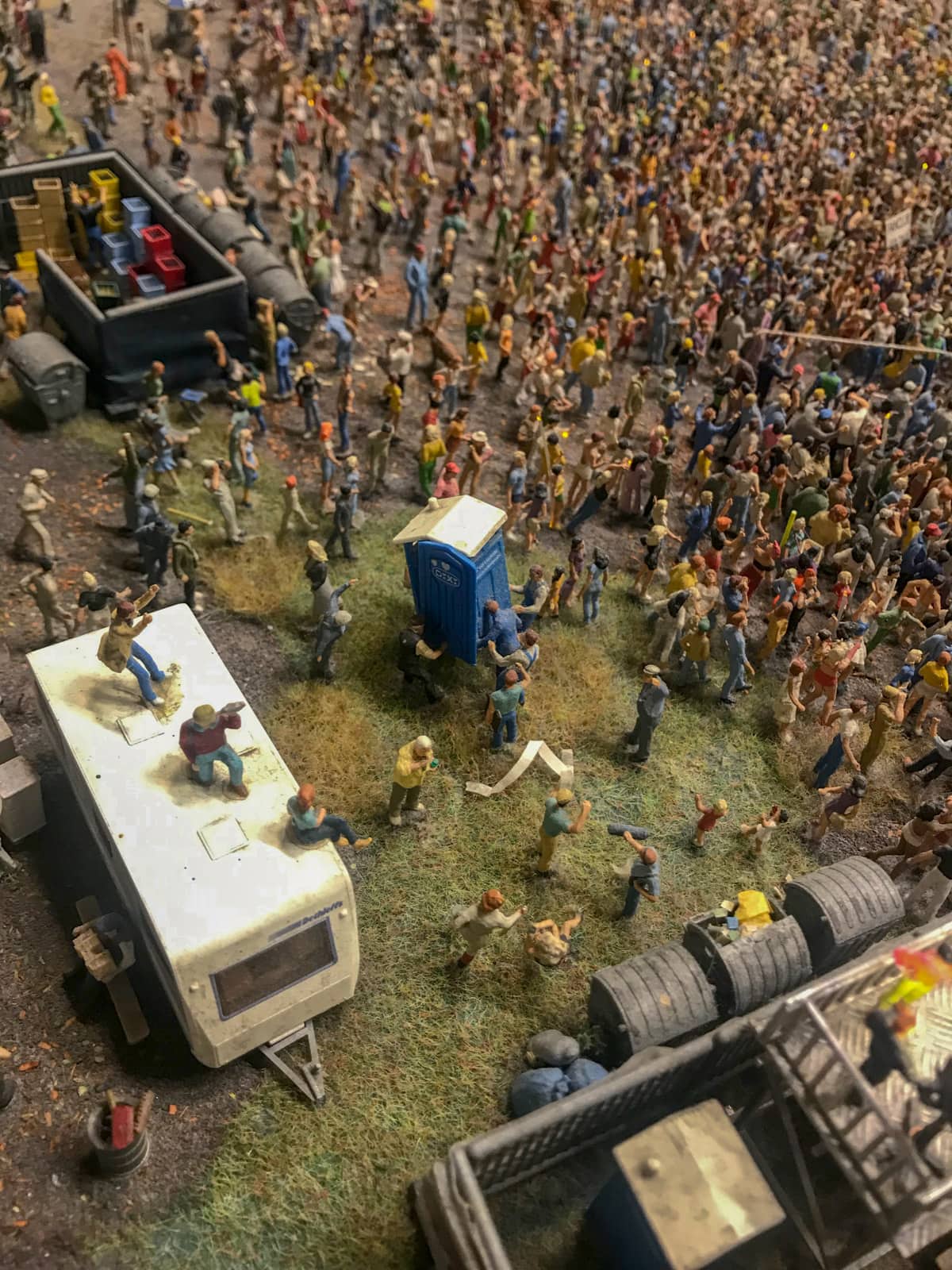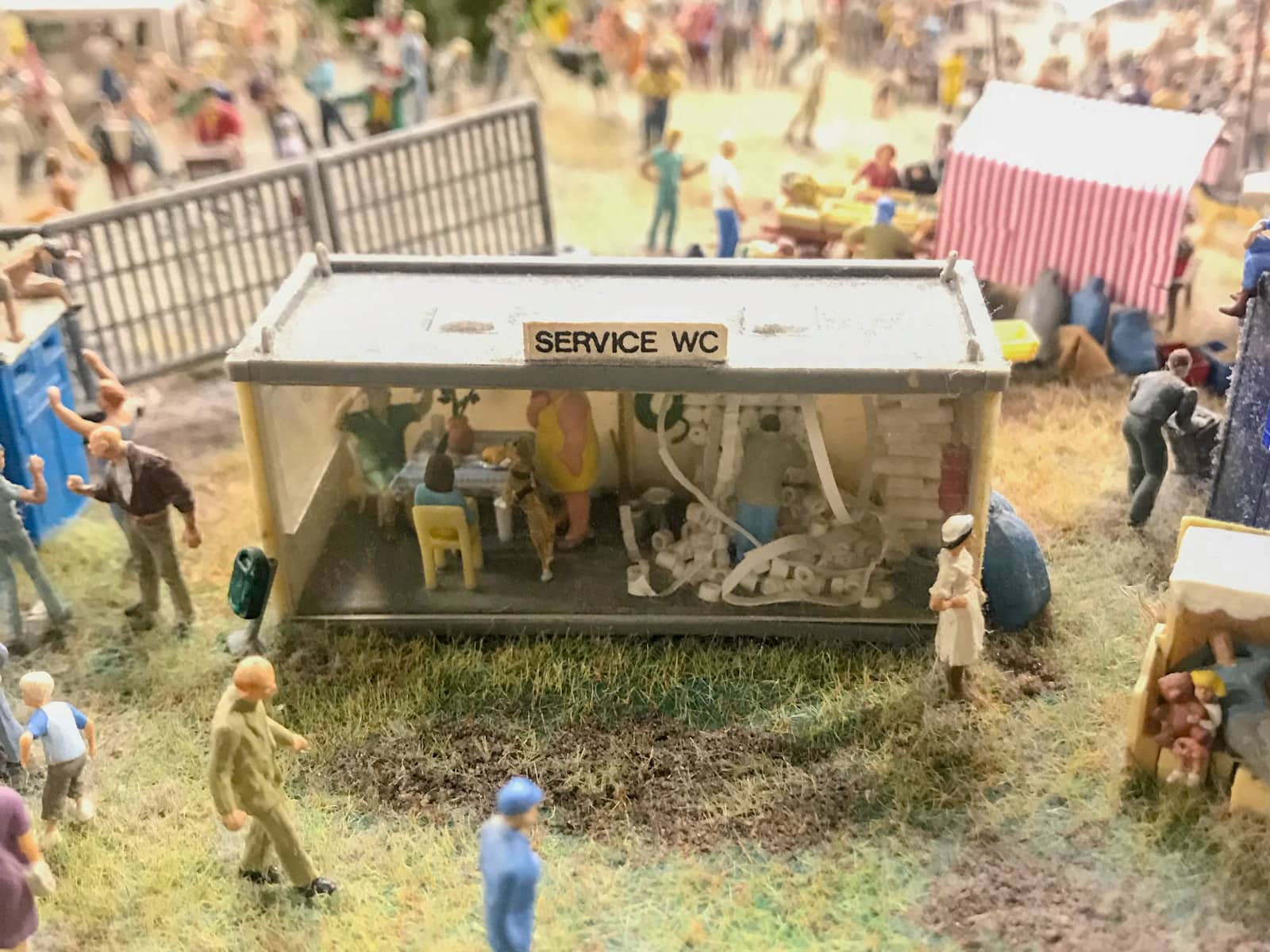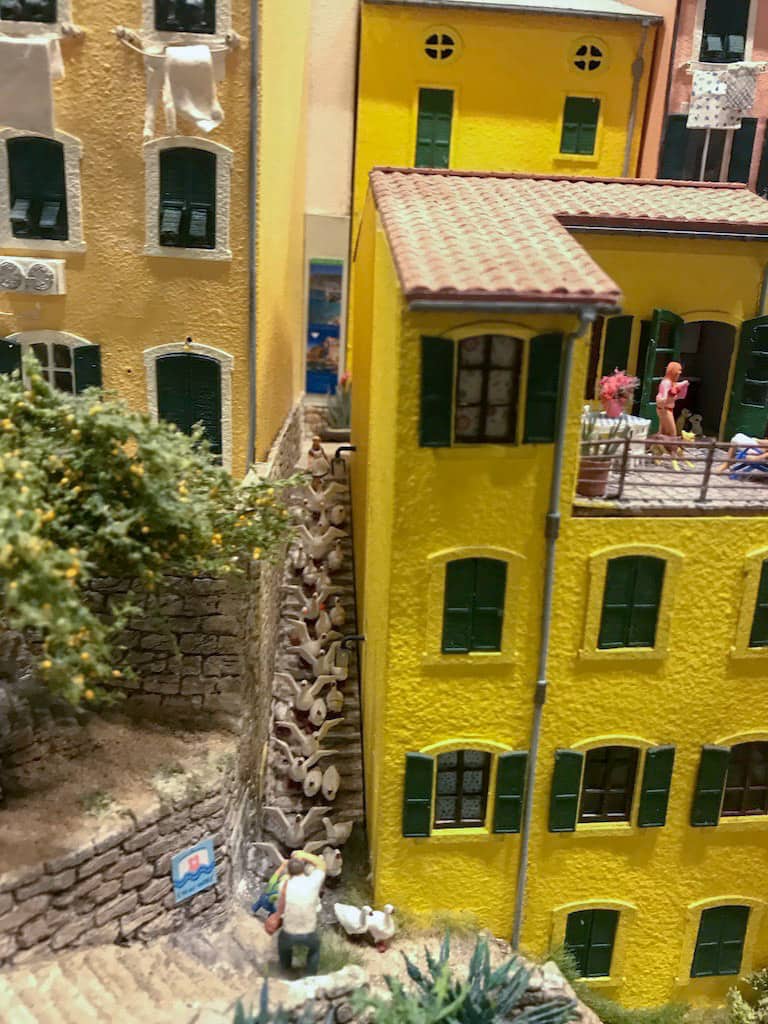 We also booked a behind-the-scenes tour in advance, and they squeezed in an English tour for us since they didn't have one already scheduled on the day. It was only 15€, and we thought it was better than walking around and looking at the Wunderland ourselves! It was incredibly fascinating.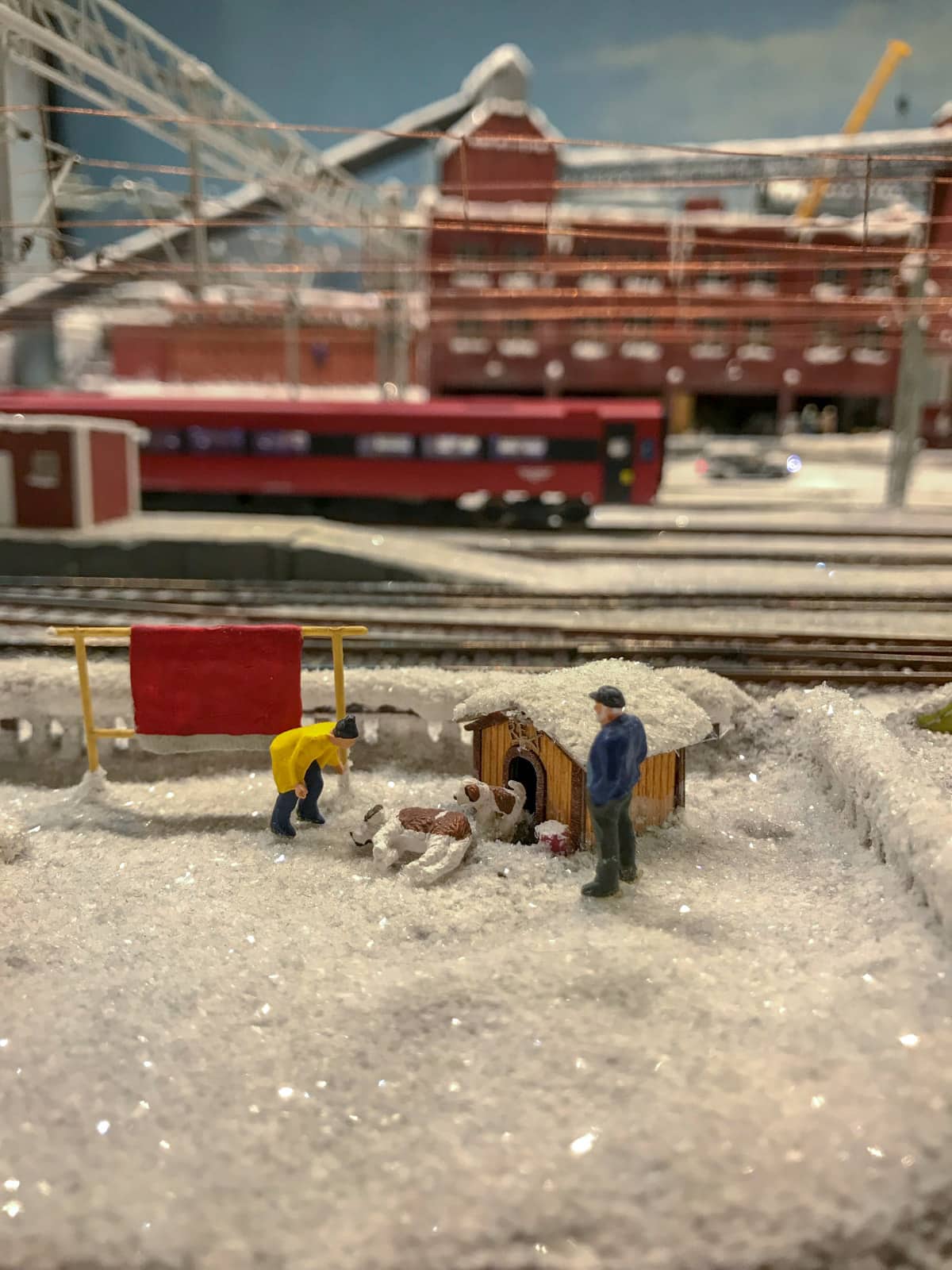 As it was behind-the-scenes, we got a different view of the landscapes, and were able to see scenarios that you'd never see from the front. There are also many hidden scenarios of figurines engaging in sexual activities – though you can also spot less hidden ones when you look in some of the building windows.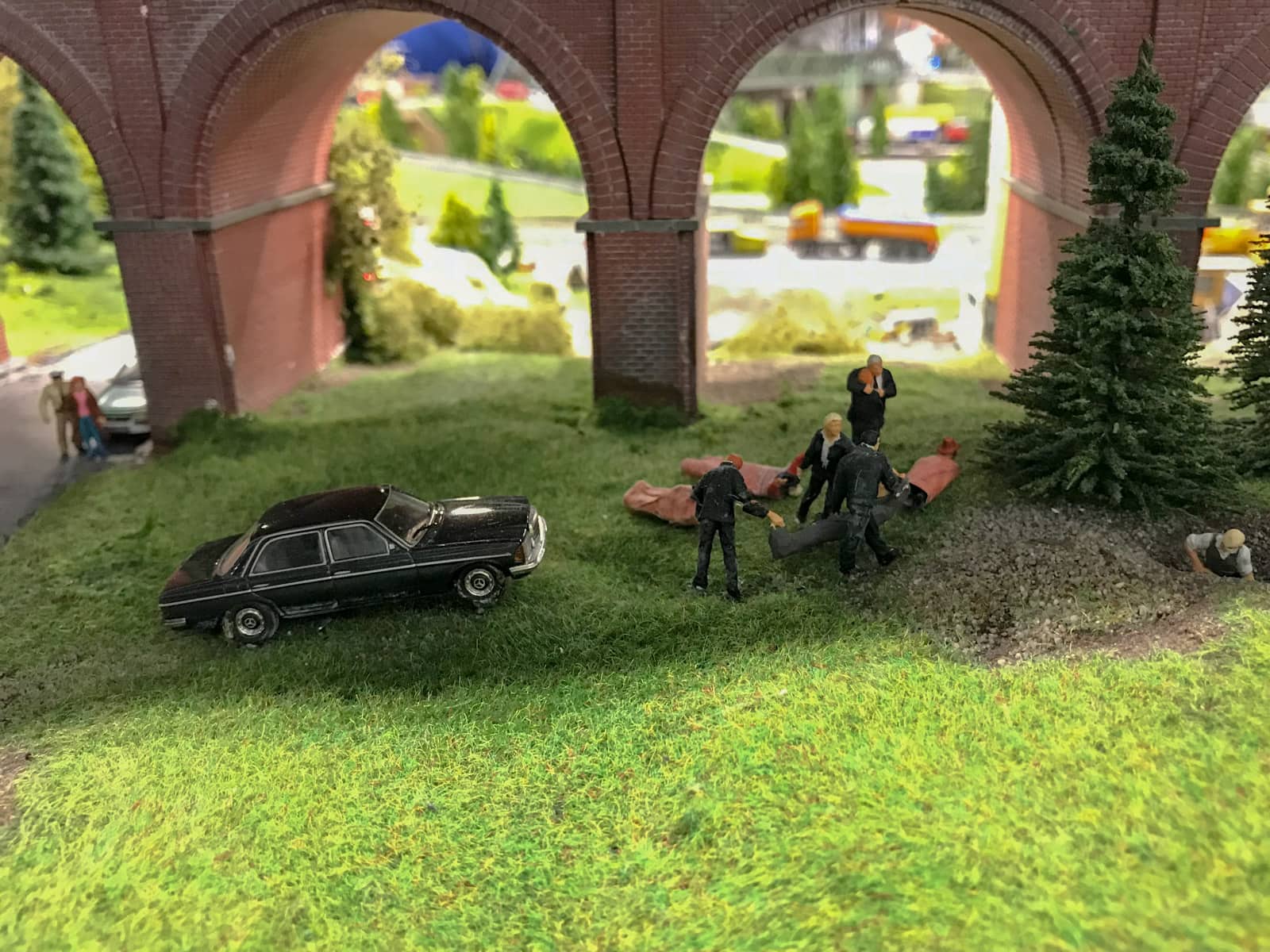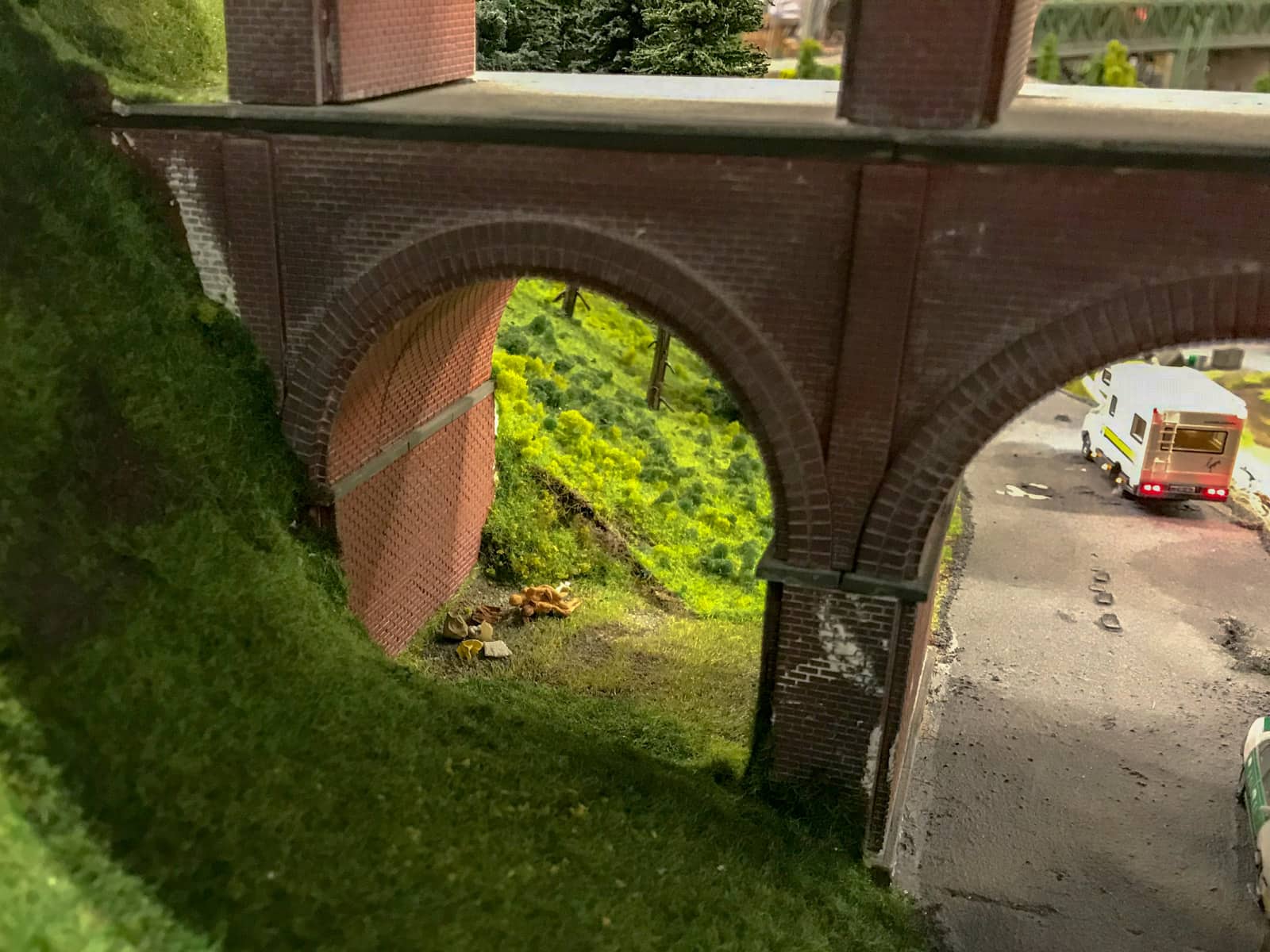 They have some pretty incredible videos on the Miniatur Wunderland YouTube channel, which give some really awesome close-ups and overviews. 🚂
Hamburger dinner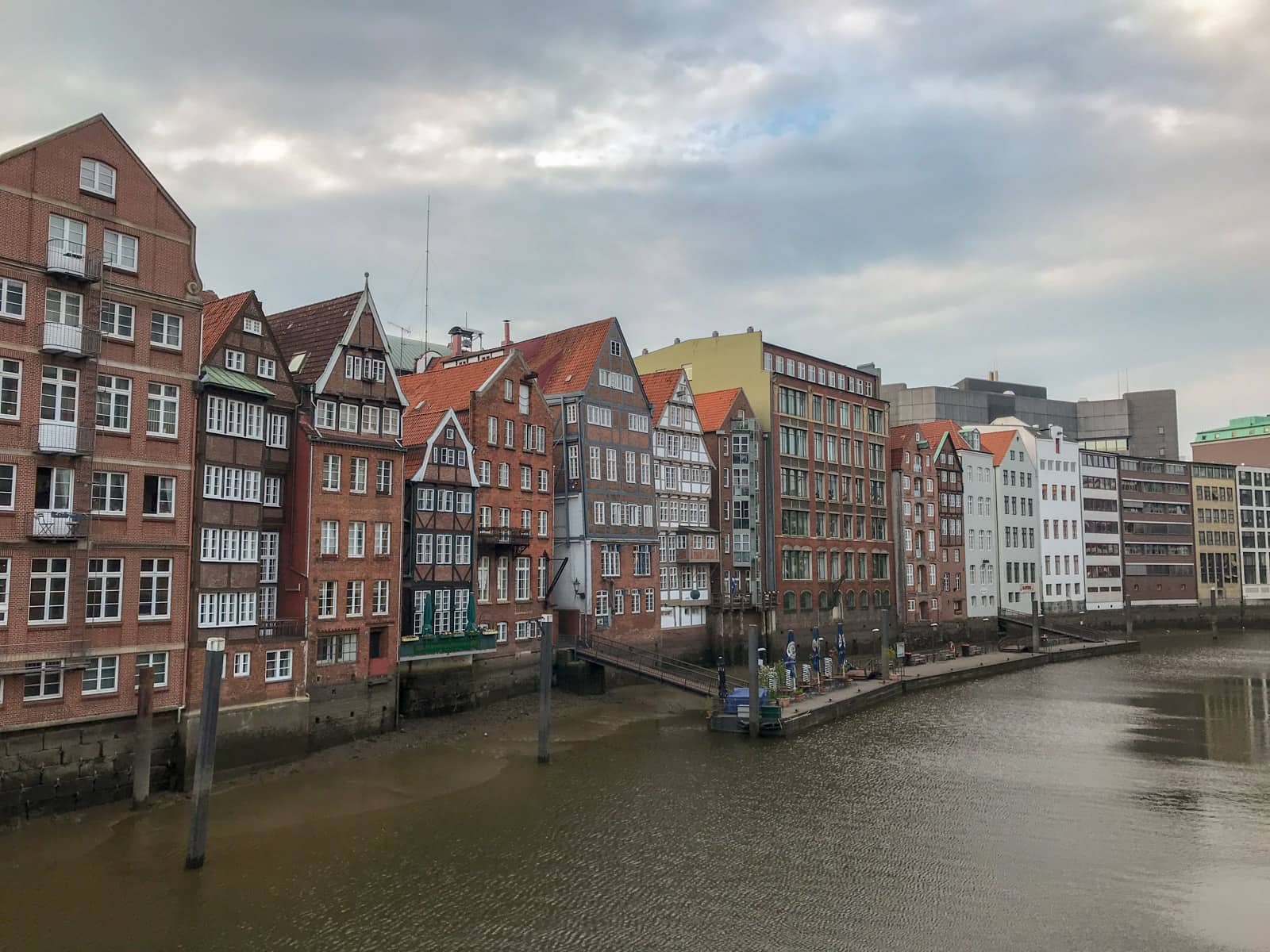 That evening we had a Hamburger dinner at a restaurant in a small alleyway. Since we were really hungry, we had the four-course meal. The entree was a nice salad with fish, and then we had this amazing green soup with scallops (the scallops themselves were to die for), and then I chose the fish dish (cod) while Nick chose the meat one.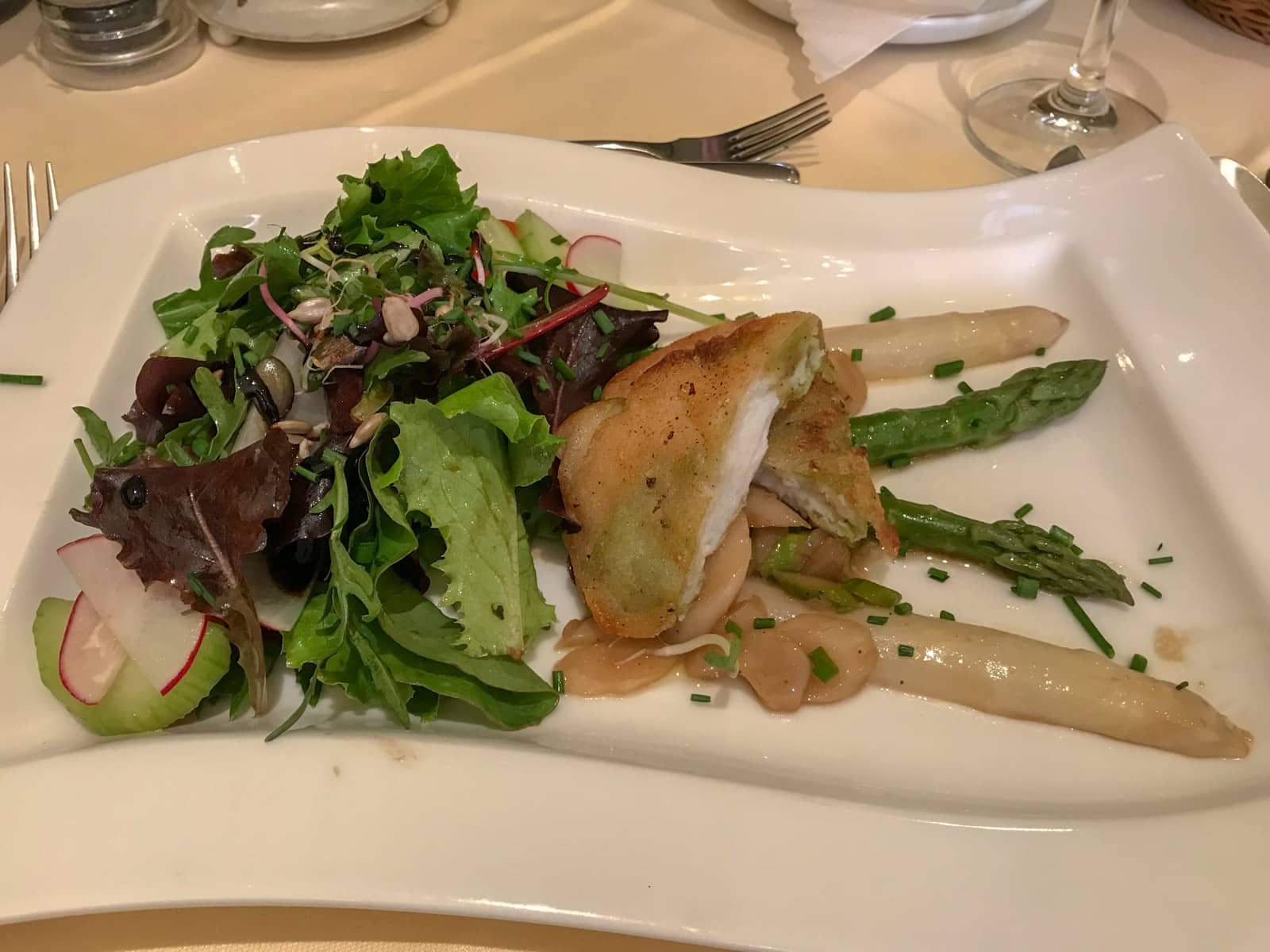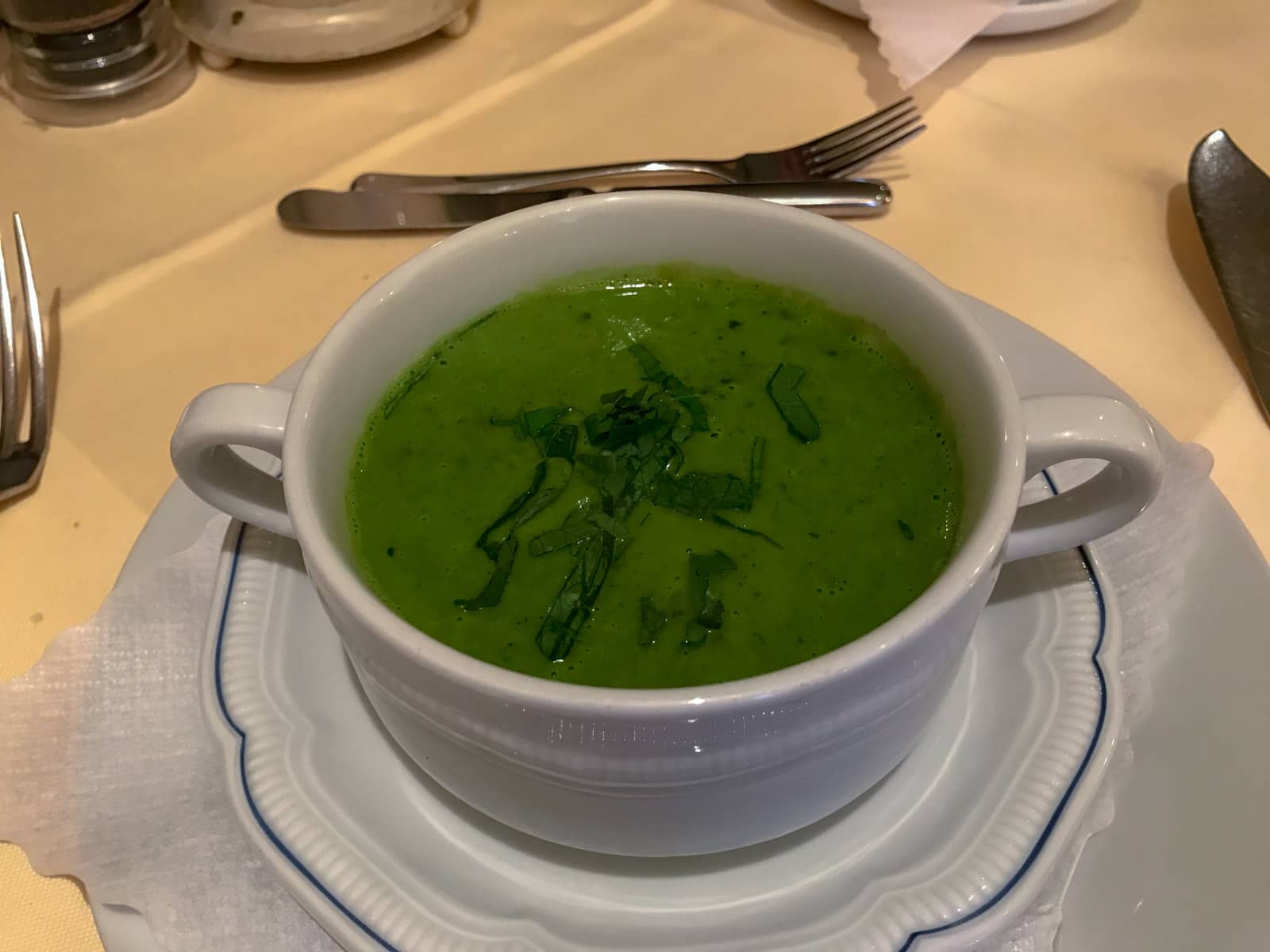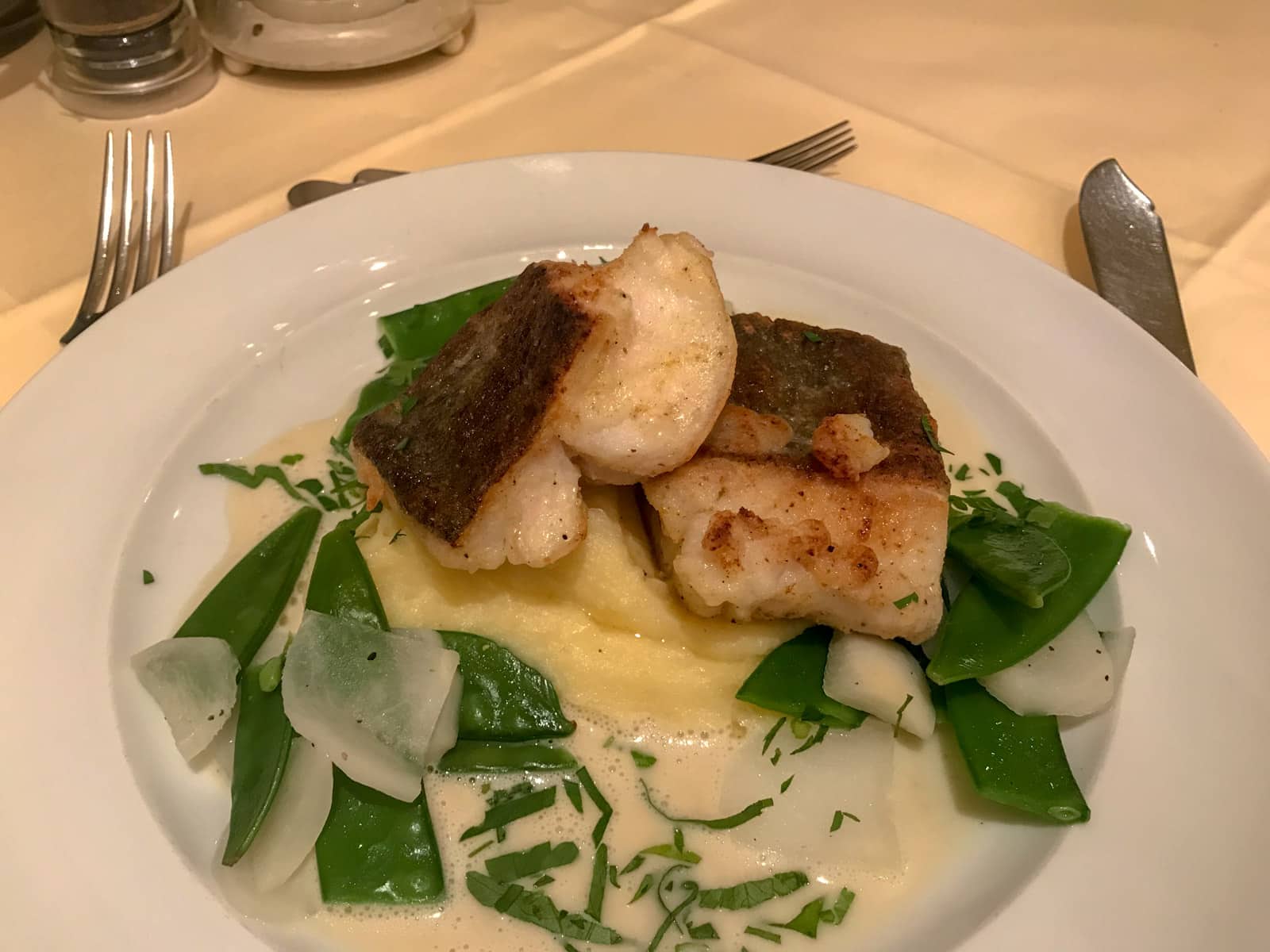 Hamburg is known for its seafood, so that's why there was a lot of seafood! The last dish was dessert but I chose the cheese platter. I was really quite full by then and I have to admit that the cheese was really too strong in taste for my liking… and I love cheese. Also, Hamburg isn't really known for its cheese the way other cities are. But overall it was a great dinner!
Bumping into Pauline 🙀
The next morning was the public holiday. We had no idea where to eat and most things around us were shut. Since we were rather central, we were able to walk to the town square and into a shopping centre nearby. We just stopped at a cafe called Scoom – it's a franchise, but it had what we needed. A quick bakery-style snack and sweet coffee, then we were on our way. I had a pretzel, which would be my obsession over the next couple of weeks! 🥨😆
That whole morning, excitement had been building up inside me because later that evening we would be having dinner with Pauline, her boyfriend Matt, and their friend Darren. I have known Pauline as a fellow blogger since we were teenagers, yet I've never met her in person because we're on opposite sides of the earth. Although Pauline lives in the UK, she was also travelling at the same time Nick and I were, so we planned to meet in Hamburg. If that doesn't sound exciting to you, I don't know what does. 🤪
"I bet if we were to bump into Pauline in the street, you'd be the first to notice her," I said to Nick, knowing full well that he's very observant and always hyper-aware of his surroundings. All the while I had been watching some of Pauline's Instagram stories that morning and we had been chatting, too, so I knew she had plans to explore the city centre and was probably nearby.
Nick and I decided to walk to the Planten un Blomen park since it was only going to take about fifteen minutes, so we walked on the main road. I noticed the Apple store and I got out my phone to take a photo, then I heard Nick saying, "hey, hey".
When I looked up, someone was bicycling in my general direction, so I moved out of their way, but when I really actually looked, Pauline and Matt and Darren were in front of me. 🙀 Pauline and I screamed in excitement and shock before we hugged and almost cried. I don't think anything could have prepared us for seeing each other before we had planned to.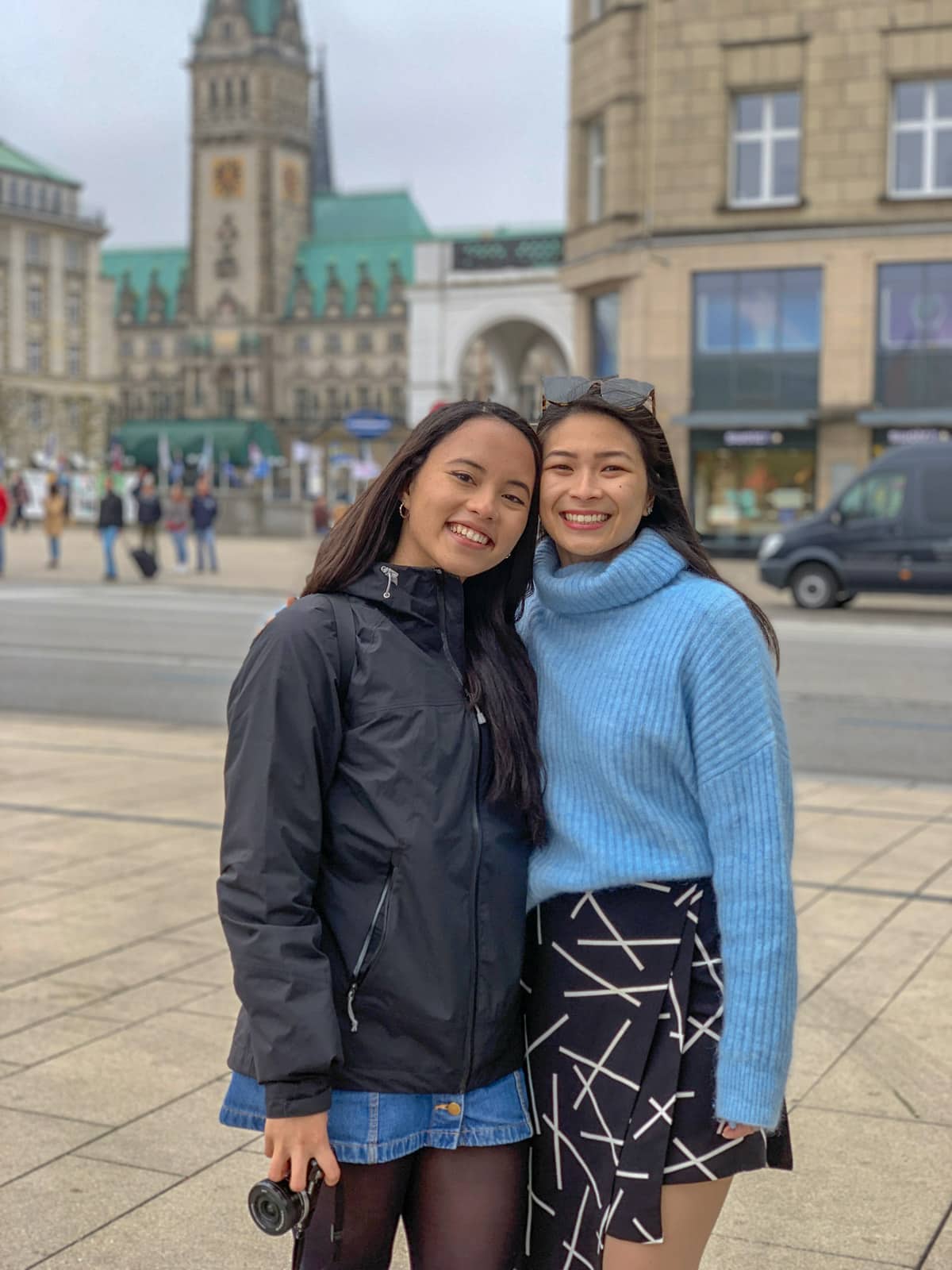 I wish we caught that on video somehow (CCTV Hamburg, holla @ ya grl). We had a chat, took dozens of photos, and I was so gehyped ("hyped" in German!) that I started bouncing and dancing and doing the floss dance. 🙈 Which then resulted in me showing Pauline how to do it. She totally had the swinging part right but found it tricky as soon as she had to move one hand behind her in each movement. 😆
Planten un Blomen
After we'd well and truly calmed down (but also contained enough excitement for dinner later), Nick and I continued on our way. The Planten un Blomen park had greenhouses in there which were insanely warm compared to the temperature outside. We took refuge in there from the cold. Thermometers inside showed that the temperature was ten degrees (Celsius) warmer!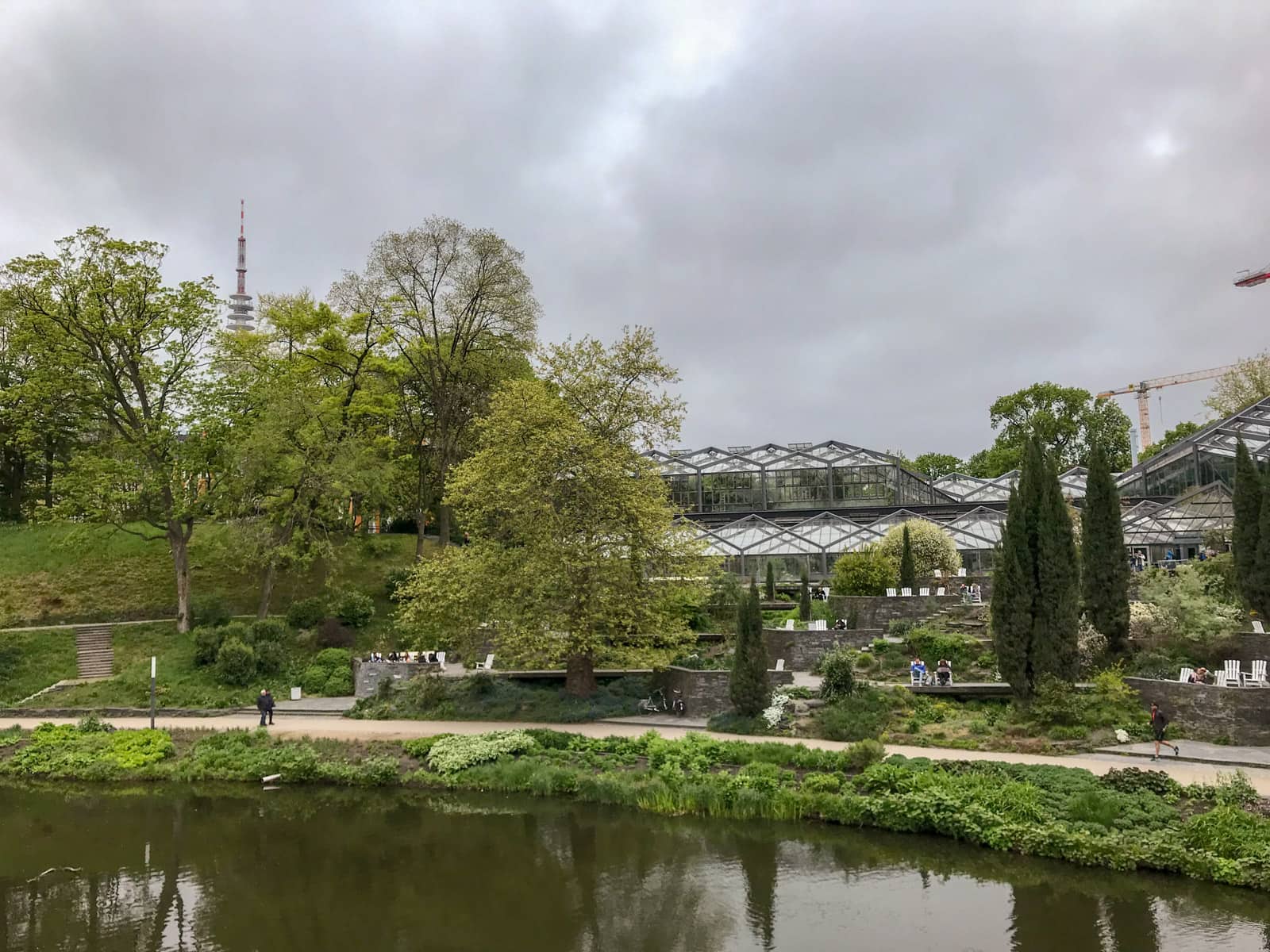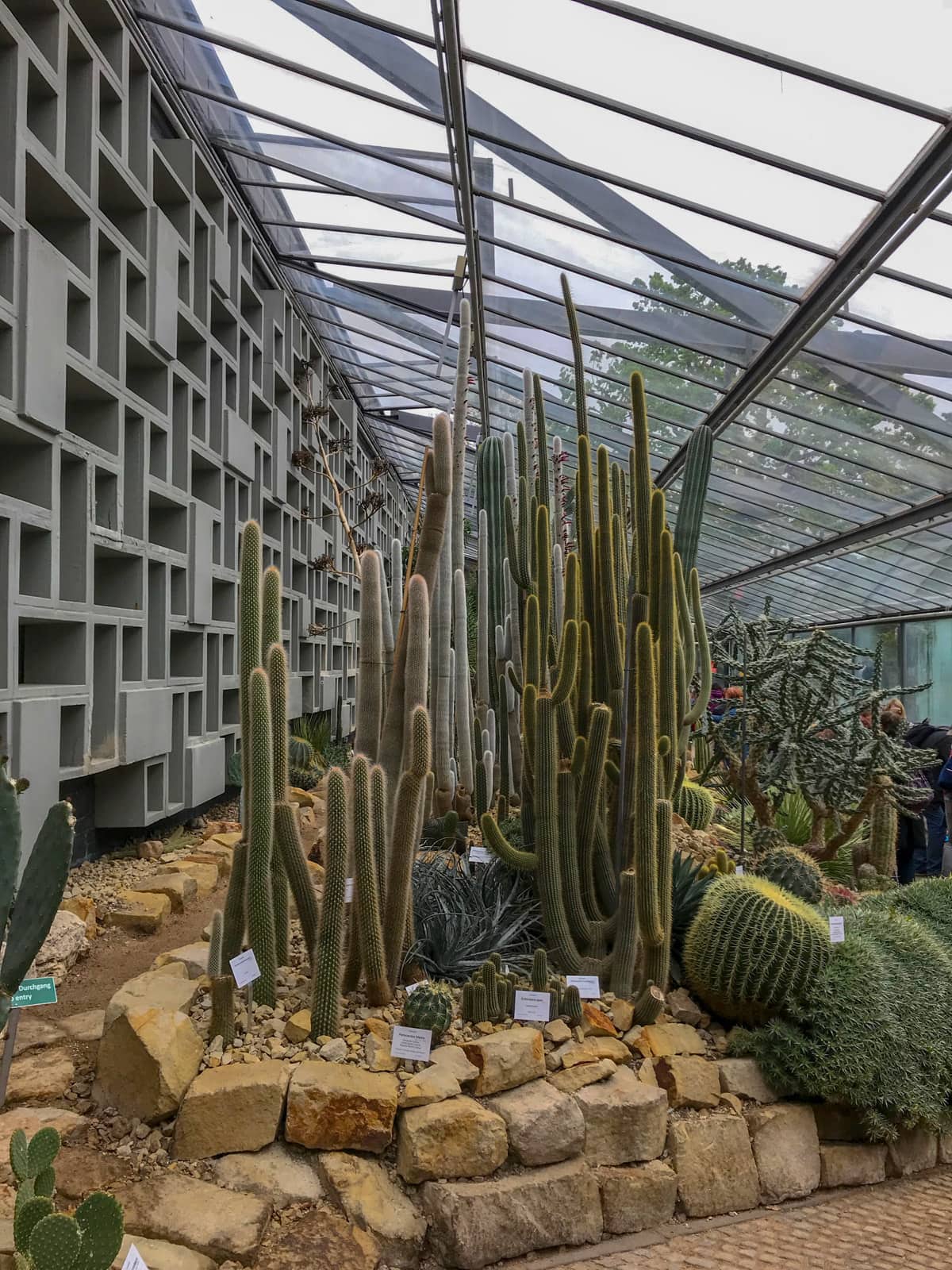 It was a pretty garden/park area, and you could see the Hamburg Hertz tower between the trees. I'm a sucker for views of tall towers between architecture or nature.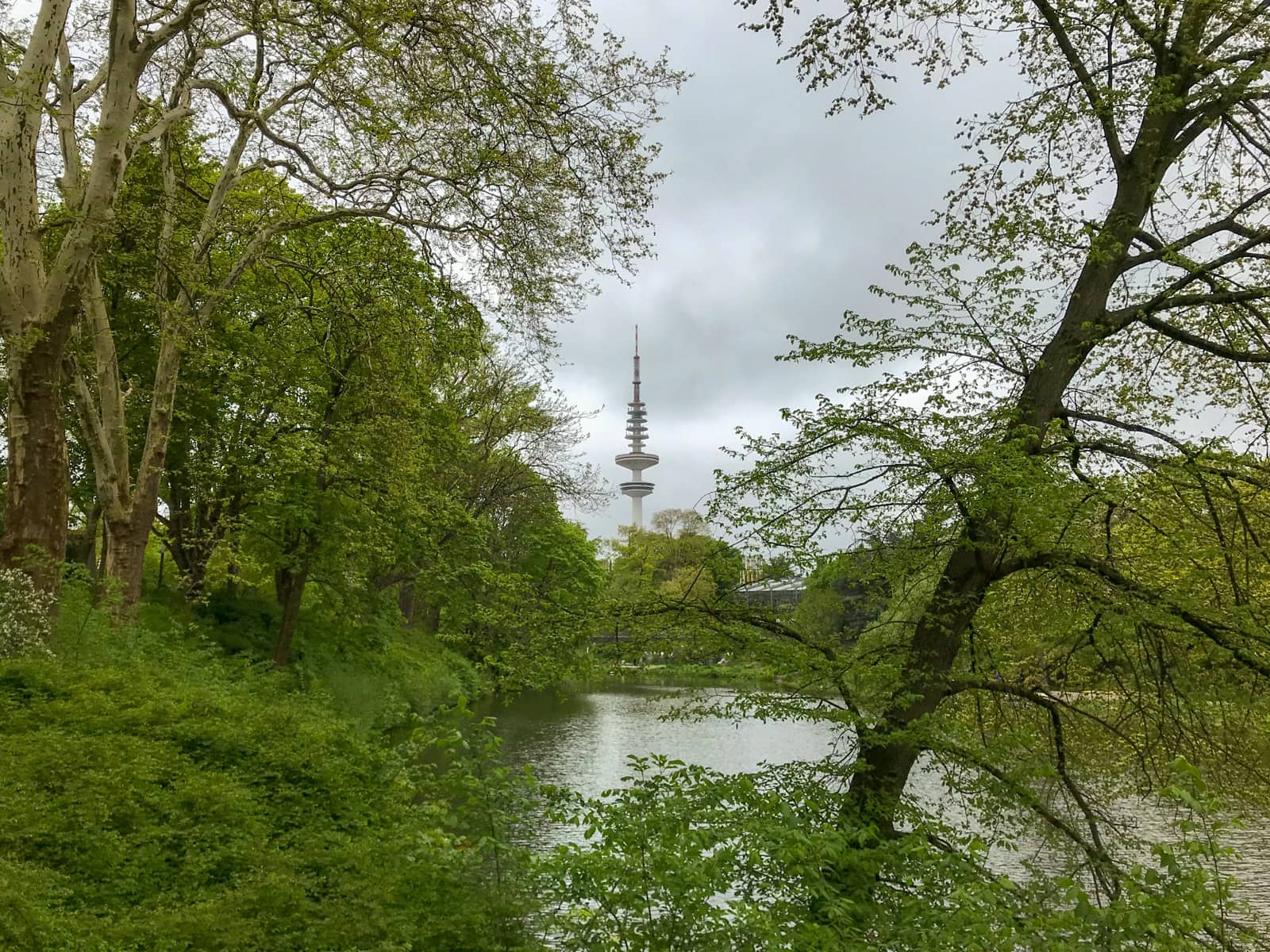 We weren't there that long, and we caught the S-bahn to the Winterhude municipal park, which I thought was too far, but it was really only a handful of subway stops – not too inconvenient. Can I just say, also – we've been to three cities in Germany so far, as of writing this, and Hamburg was our first exposure to the S-bahn, and – I'm loving the subway system so much. Most transport systems we've seen shit all over Sydney's, but, efficiency aside, I honestly just find the S-bahn kind of appealing in its own way.
Winterhude Municipal Park
Winterhude had a planetarium, which we planned to see, but what I truly didn't expect was that the entire park was like a gargantuan forest. I almost died. Since I was young, nothing ever lived up to what I wanted a forest to be – the bullshit "forests" that are labelled in Australia are like bushland, really, and none of this lush green wilderness you could walk through that I had read about countless times in storybooks or seen in films. My boss Chris told me that you could see something like that if you drive some six hours up north of Sydney, but that, to anyone, is a bit of a trek. Travelling to Portland last year made my heart explode when I saw how green it truly was, and so to see Winterhude in all its beauty, and so similar to the greenness I had seen in Portland, made my heart melt.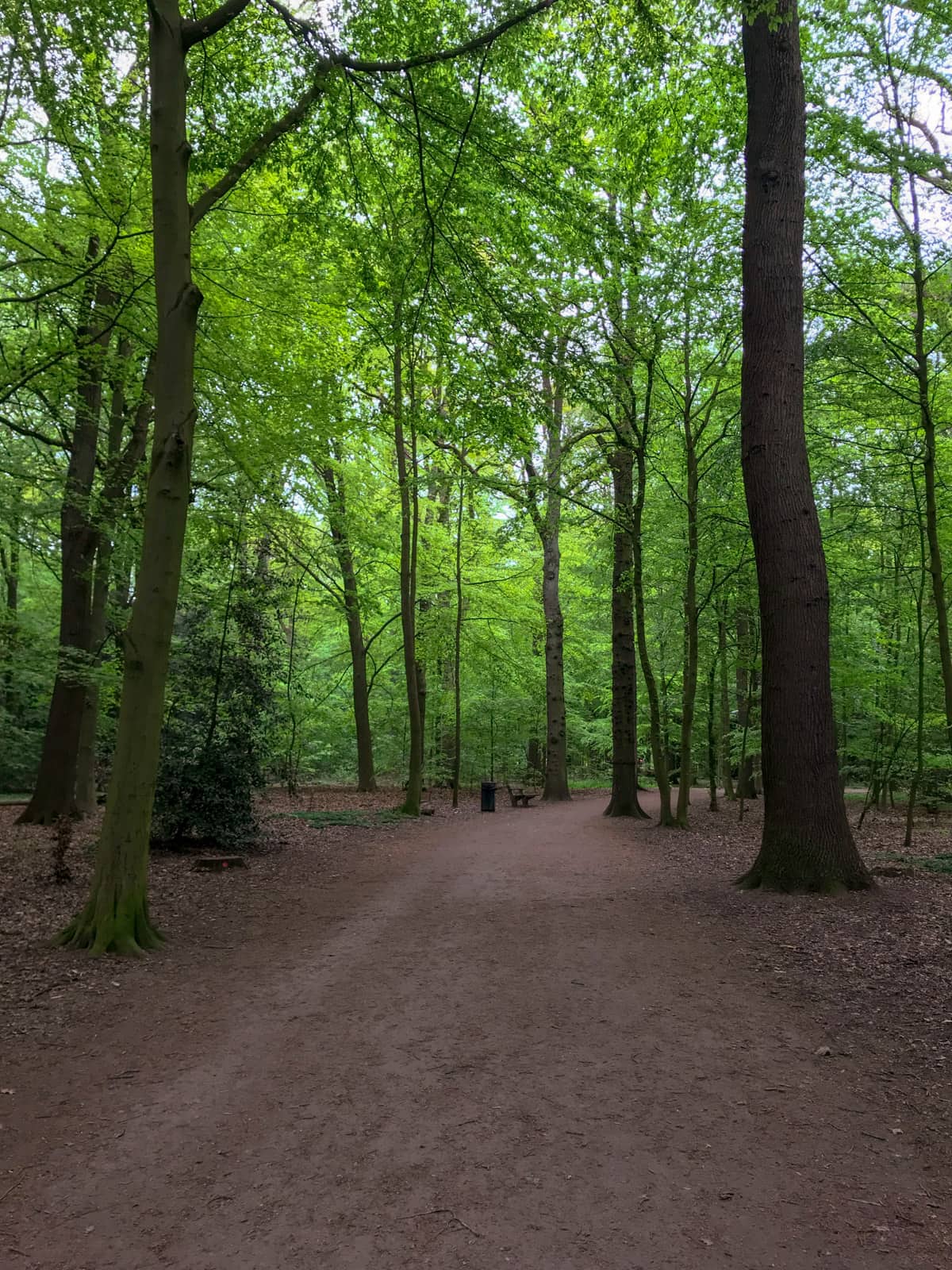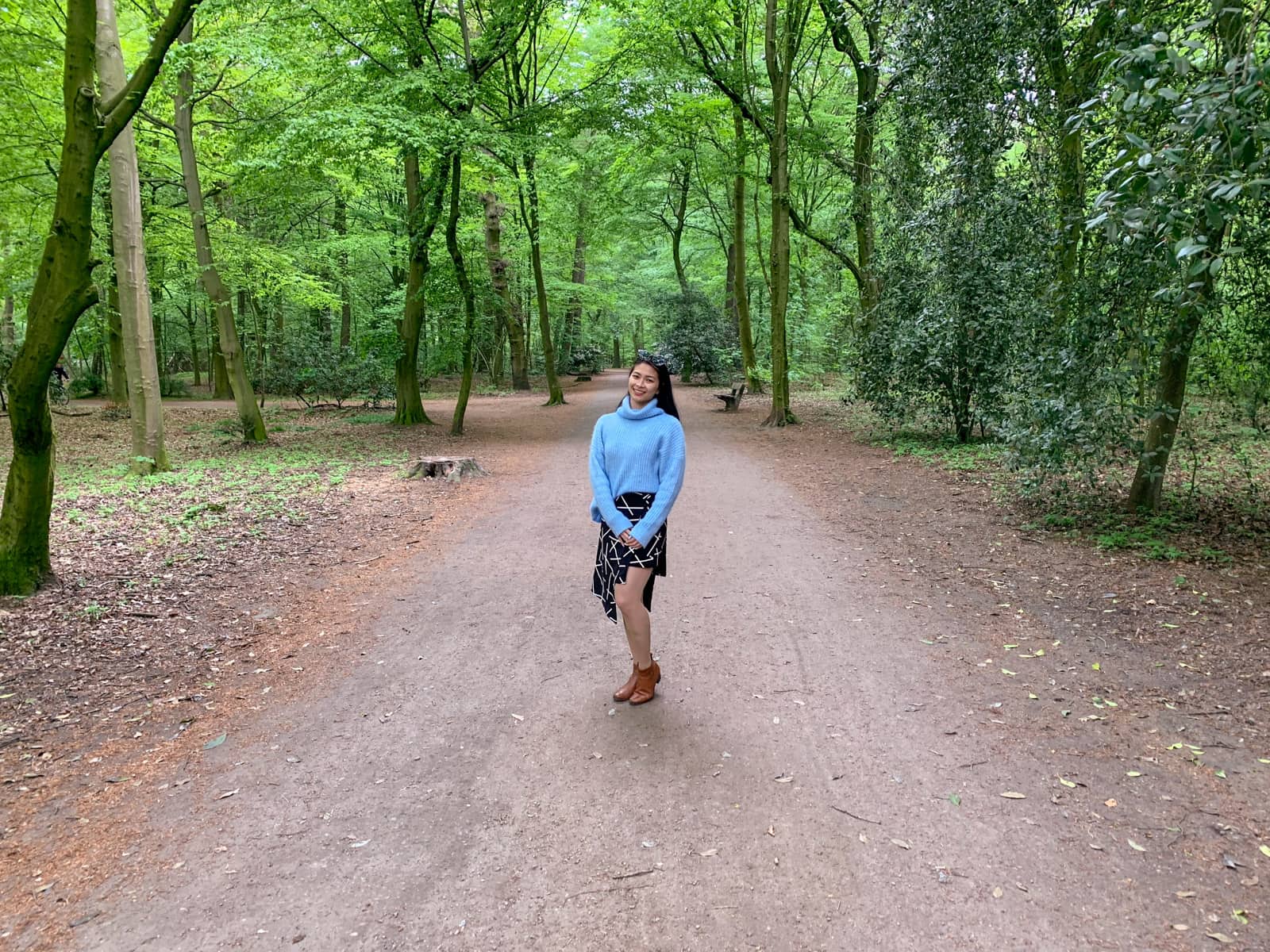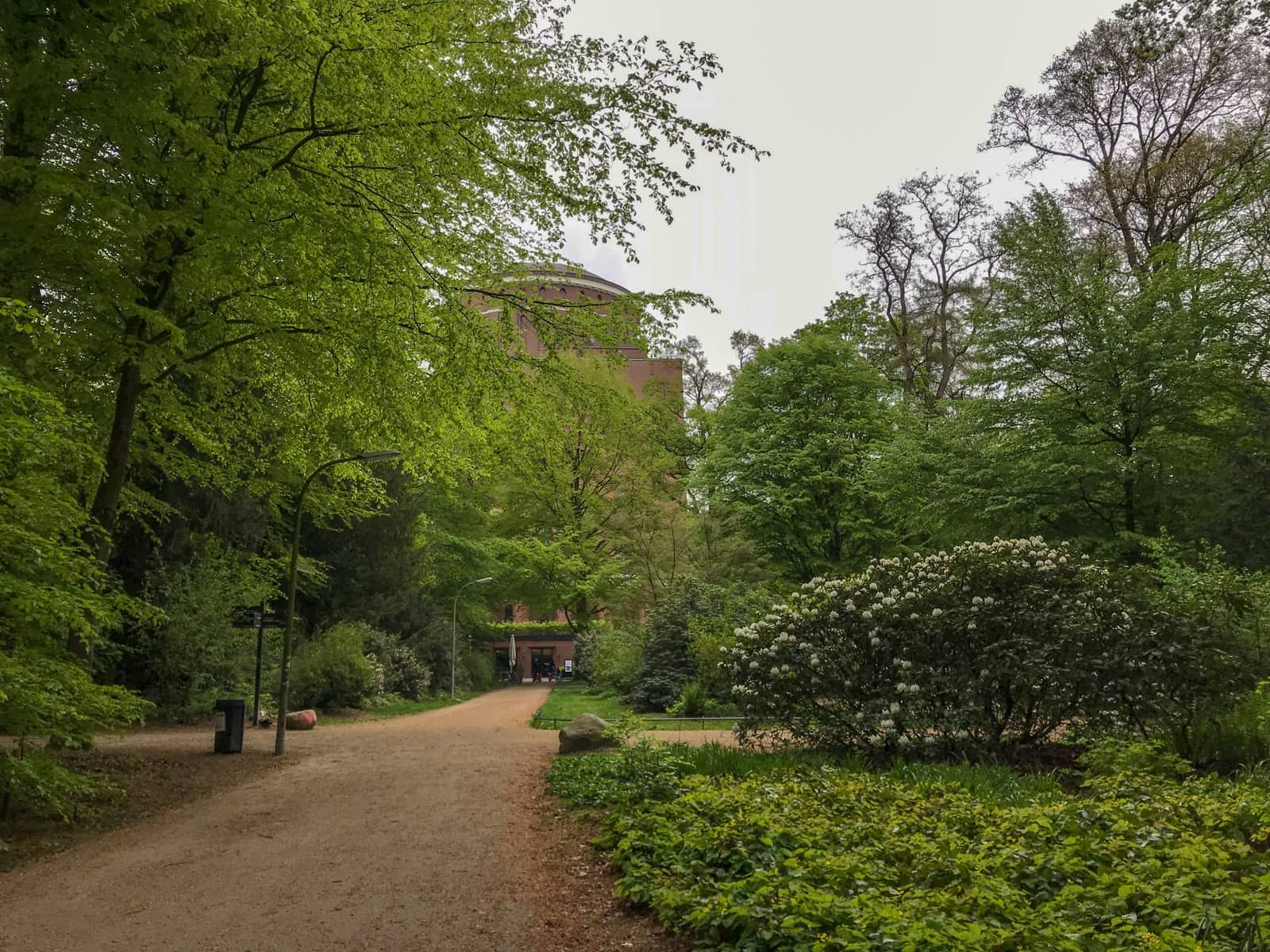 The photos I took don't do the park justice. I could insert all the expletives here to describe how amazed I was. But I don't have words, really.
We ended up not seeing the planetarium itself as it cost extra and it didn't seem that interesting. There was a gallery of space photographs though, that we looked at, and when we walked outside we found so many people in groups playing music and barbecuing on a huge stretch of green lawn, celebrating their national holiday.
More exploring
Although there was more to the park, it was huge and we didn't have time to see it all (we were also getting hungry). We took the S-bahn to the red light district, but there was not much going on there. I realise I hadn't mentioned this in my Amsterdam post but we did go to the red light district there, and it's really interesting compared to the red light districts of other cities, because sex workers are respected and prostitution is not "taboo" – it gives off a very different vibe. But yeah, in Hamburg there was really nothing happening since we were there during the day anyway.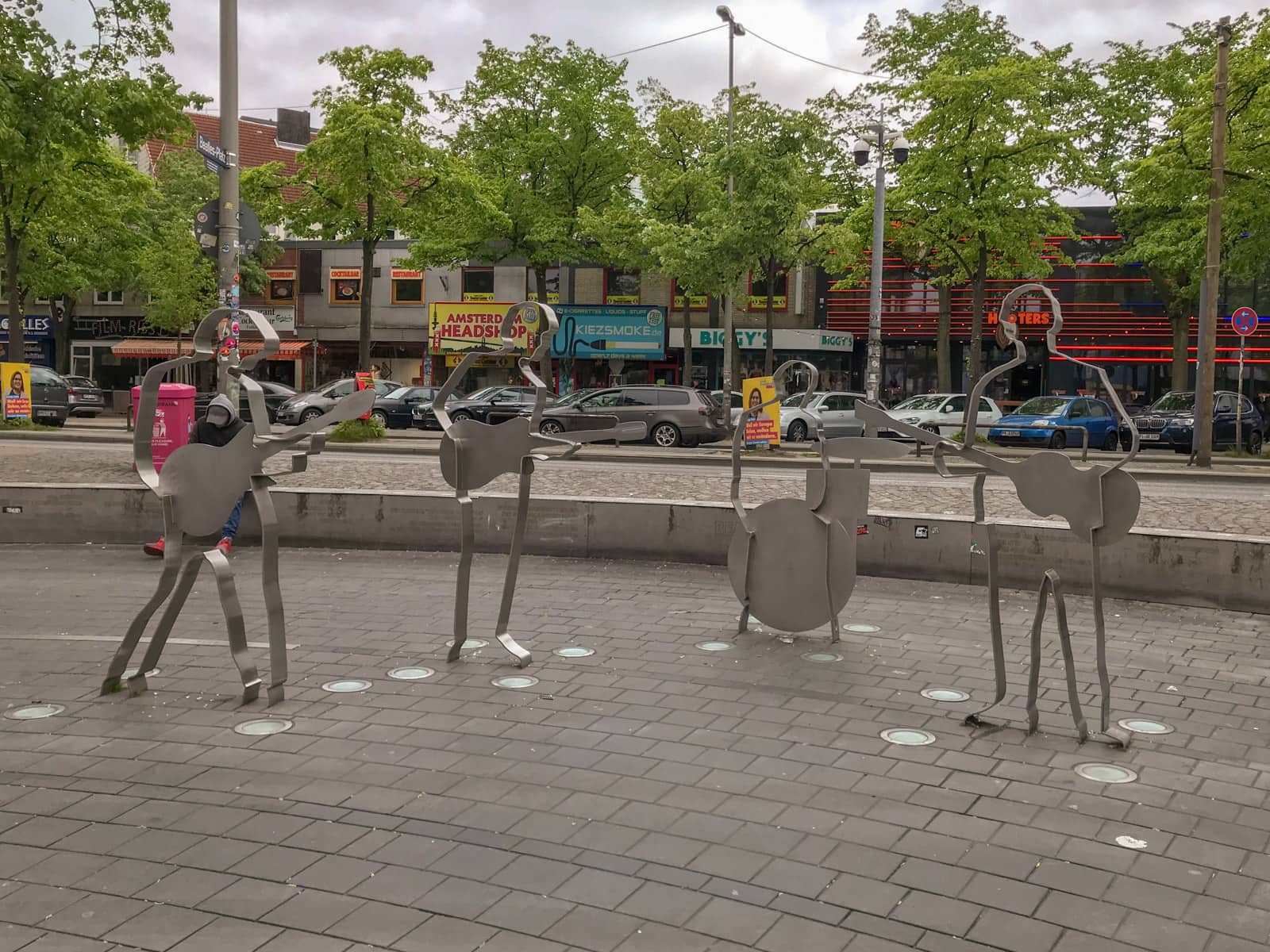 We got kebabs for a really late lunch and then walked around the city centre. Not much was happening, again because it was a public holiday, but it gave us an opportunity to see the city when it was quiet. And cold, might I add. 🥶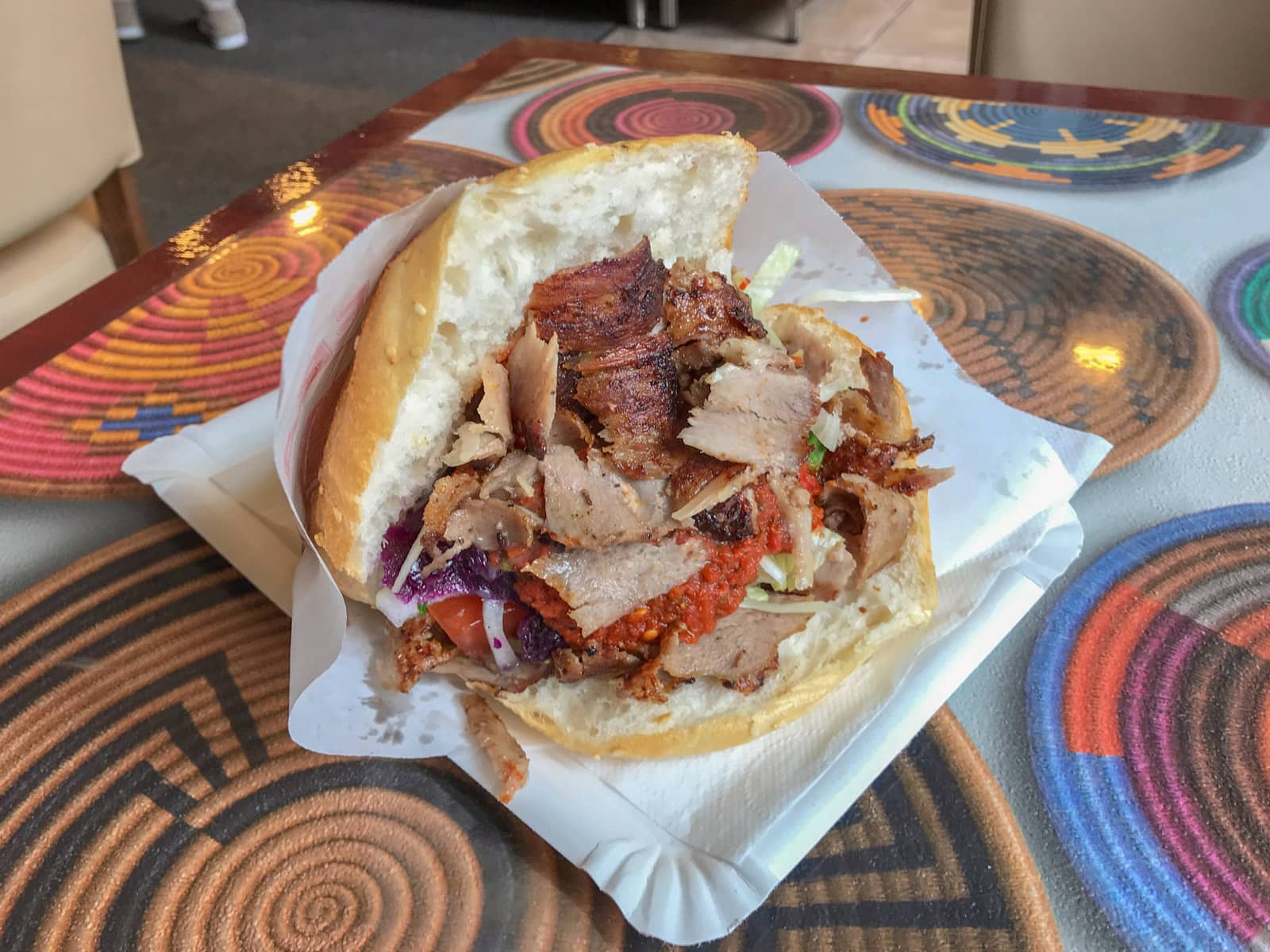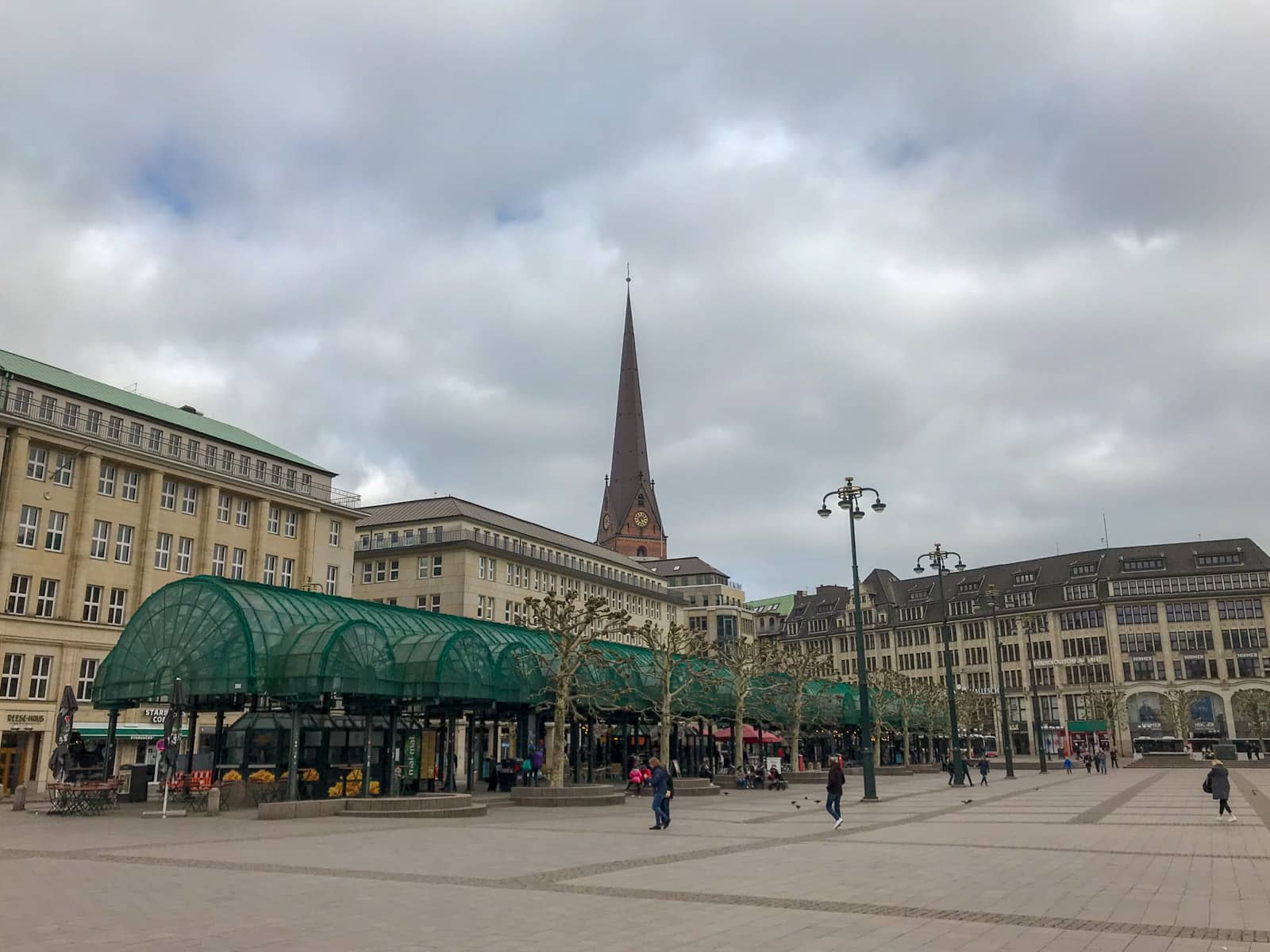 But! The highlight of the evening, was having dinner with Pauline, Matt, and Darren. I was so gehyped (still, even after that morning's events) that I don't think I even paid attention to my food. LOL. We had Italian food, which was pretty good, but with better company of course. ☺️ Pauline and I made sure we got several dozen photos in the quiet town square before we parted ways! I mean, it probably would have been busy and full of people and hard to get a good photo if it hadn't been a public holiday!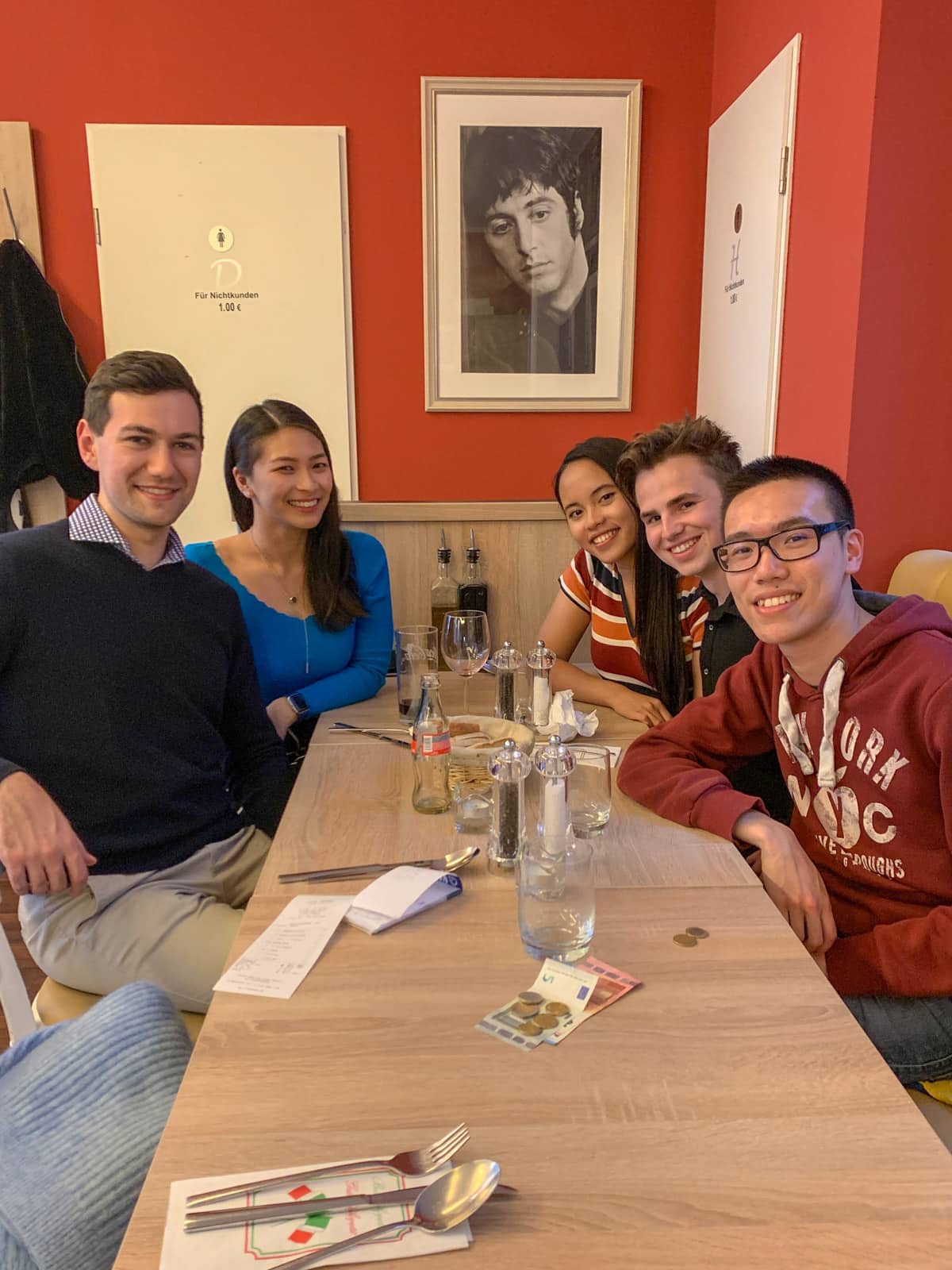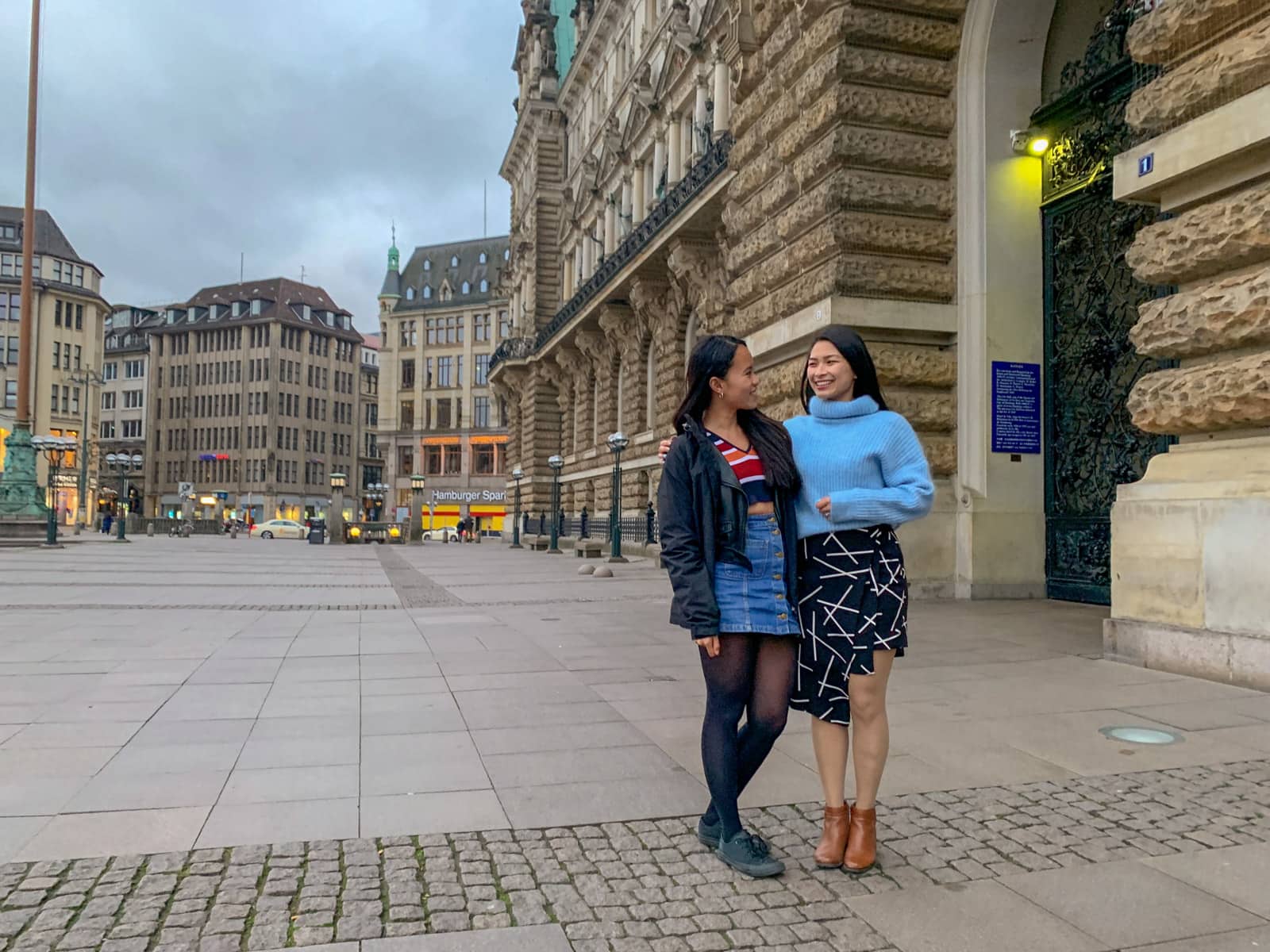 The next morning we didn't have to check out until later, and our train to Berlin was in the late morning, so we grabbed breakfast and hot chocolate at a nearby bakery and browsed the shops.
---
Thanks for tuning into this blog post about our 2019 Europe trip! You can follow the hashtag #cookesEU19 on Twitter or on Instagram – I've been keeping my Instagram Stories up to date, with my Twitter posts being summaries and my actual Instagram posts being visual highlights.
🇩🇪 We'll see you next time for a blog post about Berlin!