🏰 Prague: Nothing but pretty views here.
This is the fourth in a series on a Europe trip that myself and my husband Nick took in 2019. If you're new here, catch up on Amsterdam, Hamburg, and Berlin! You might also like to know that last year I started to limit photography to 50 images per travel post, as many blog posts out there can be overrun with a little too many photos for your 4G connection, and perhaps too many of the same thing 😉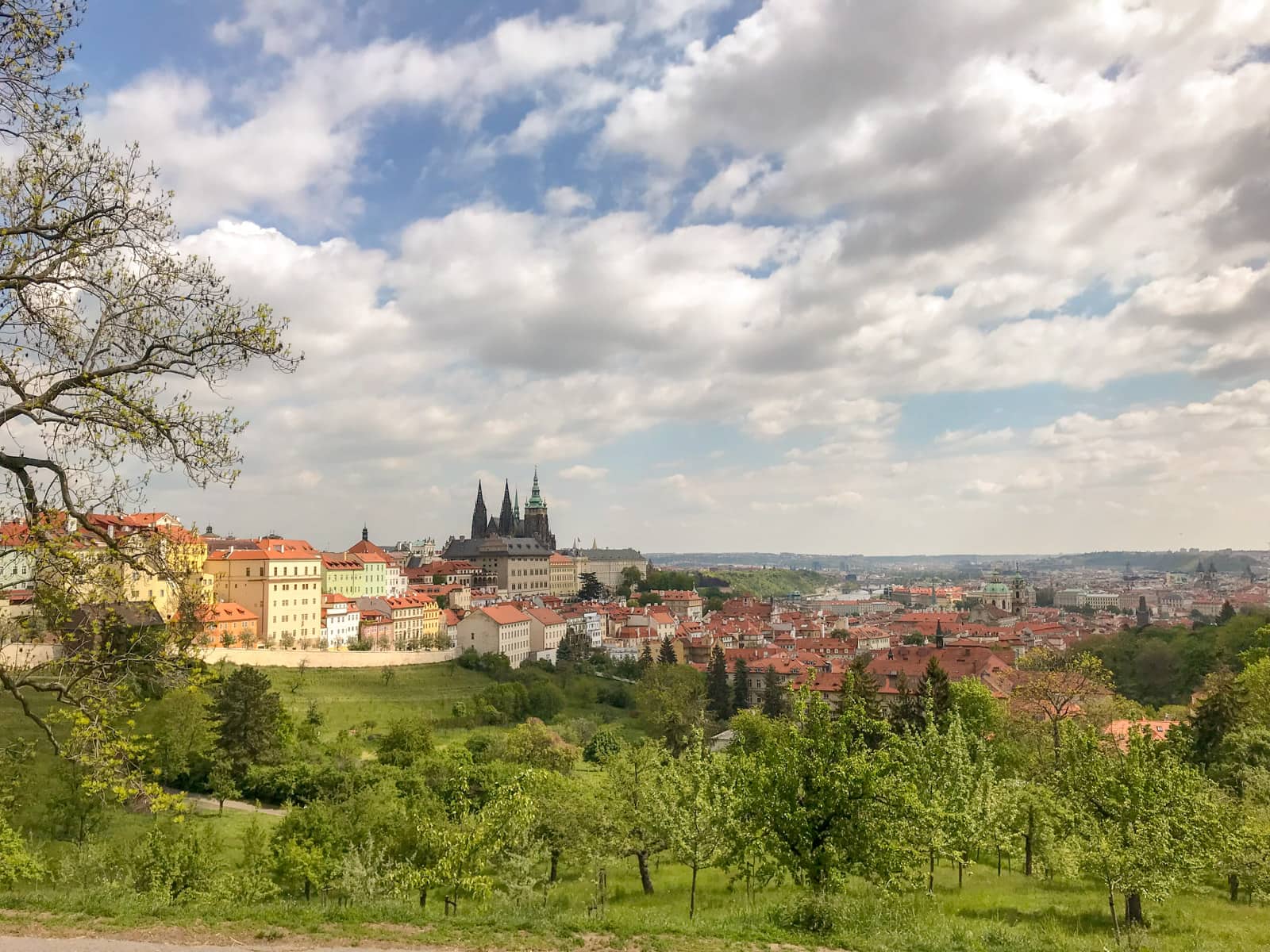 Prague was a very pretty city where we stayed for a couple of nights. We caught the train to Prague from Berlin, and were enthralled by the change of scenery that we could see outside the windows of the train.
Some weirdness happened on the train – I had a nap, and when I woke up I was sweating so much. The train carriage was like a sauna! And it was the only one that had that problem. I had to take my wool sweater off and I felt like I couldn't breathe. It was very bizarre and the other passengers were making comments and also looking flustered; many of them had escaped the carriage to go eat in the restaurant car or stand near the doors.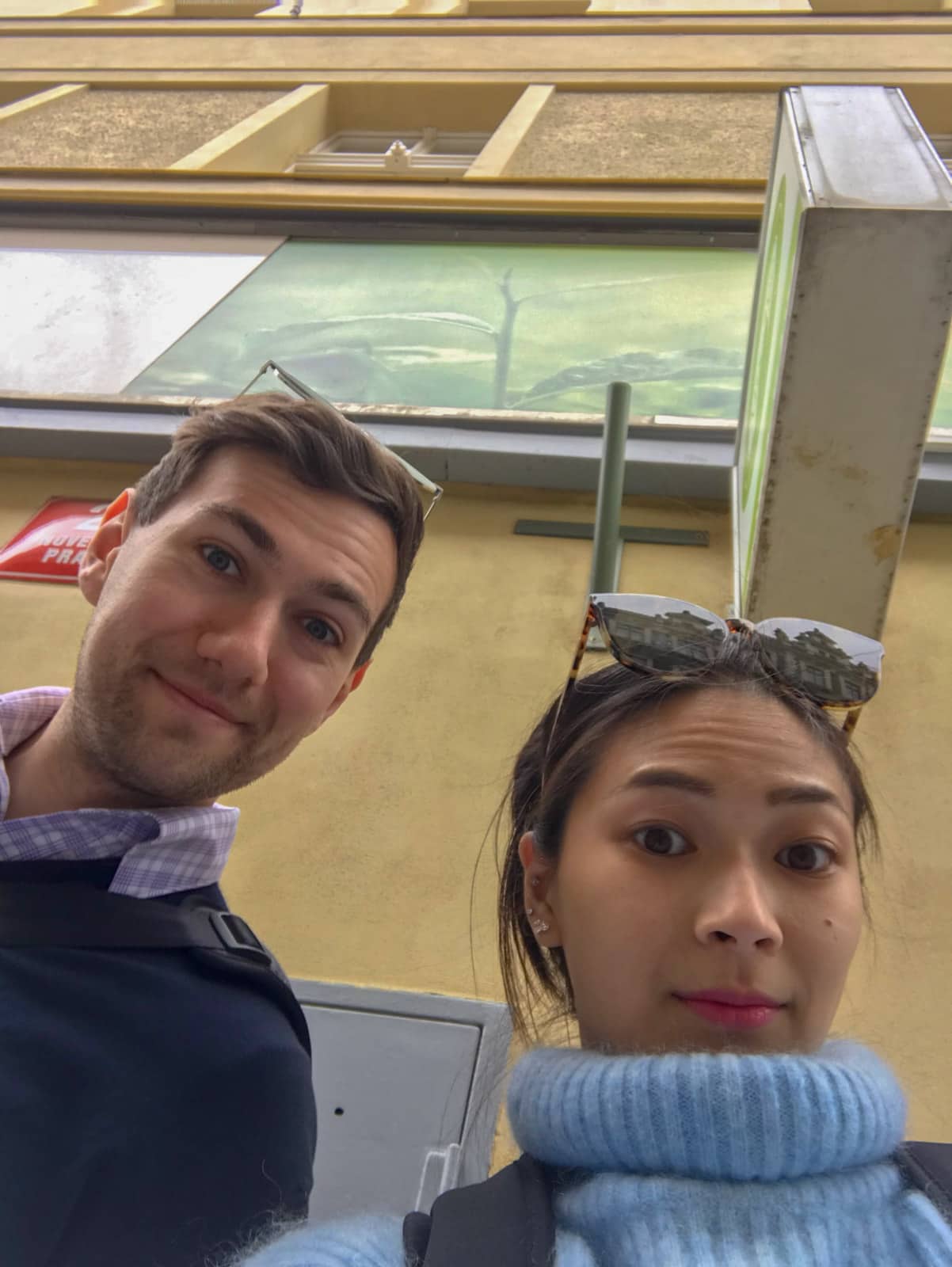 When we arrived in Prague it was only about a 15–20 minute walk to our Airbnb. We had to wait for a few minutes since our host had a few people checking in at the same time, but no problem! He was very lovely and gave us a quick apartment tour.
The apartment had been a pricey one but it was very comfortable for our stay. Definitely made us feel at home!
We didn't have huge plans for Prague but explored the town straight away. I was getting peckish, and we passed so many Trdelník stores that I decided to bite the bullet and have one, with caramel sauce and all! Trdelník, also known as Trdlo, is a pastry snack shaped like a tube (think of a big empty toilet roll, I guess?). It tastes great, though I dare say that me choosing the caramel option was a little too sweet.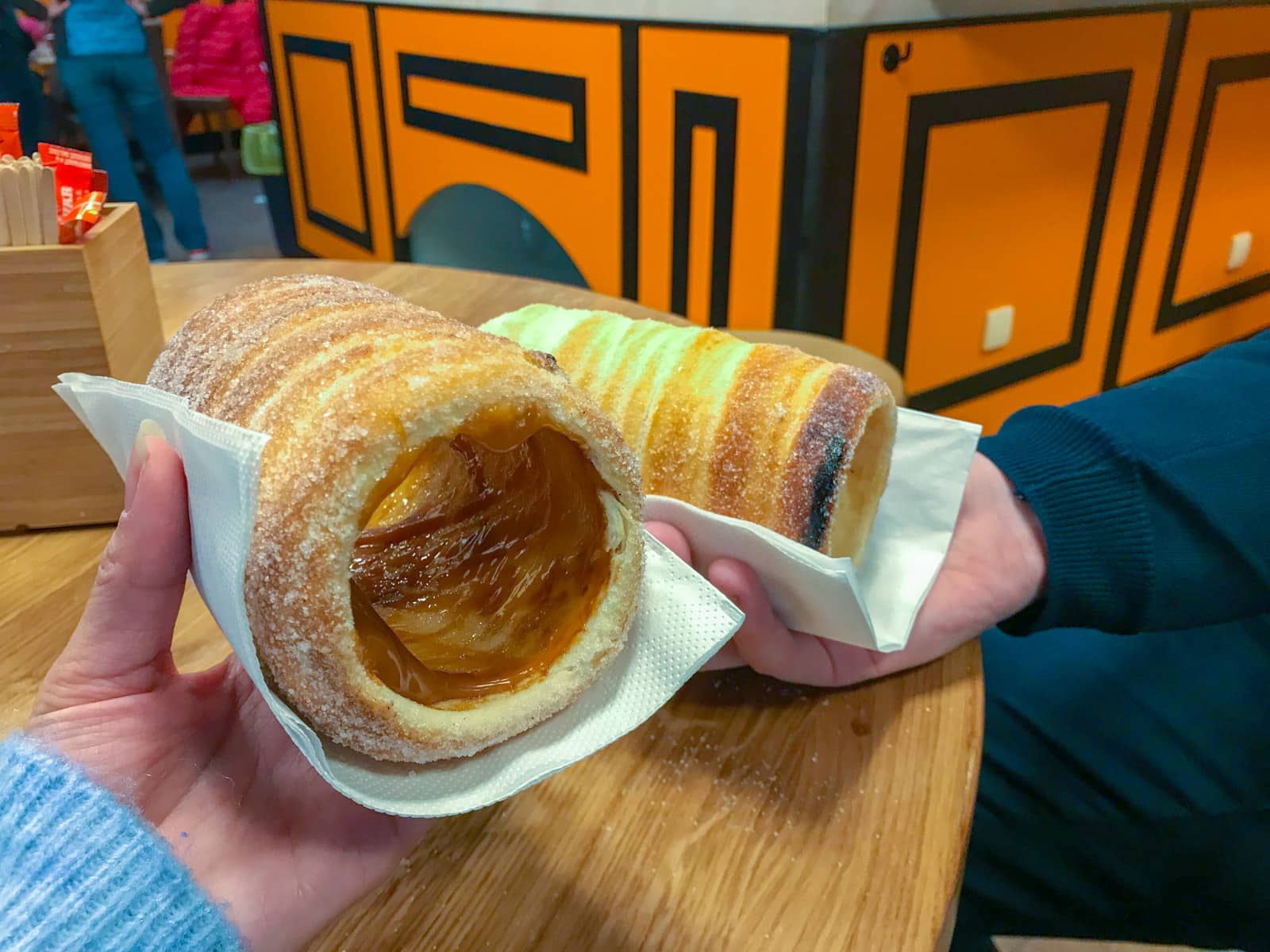 The Astronomical Clock was our next stop, and the town square was packed with people also trying to take a photo of the clock. It's a beautiful and very popular attraction.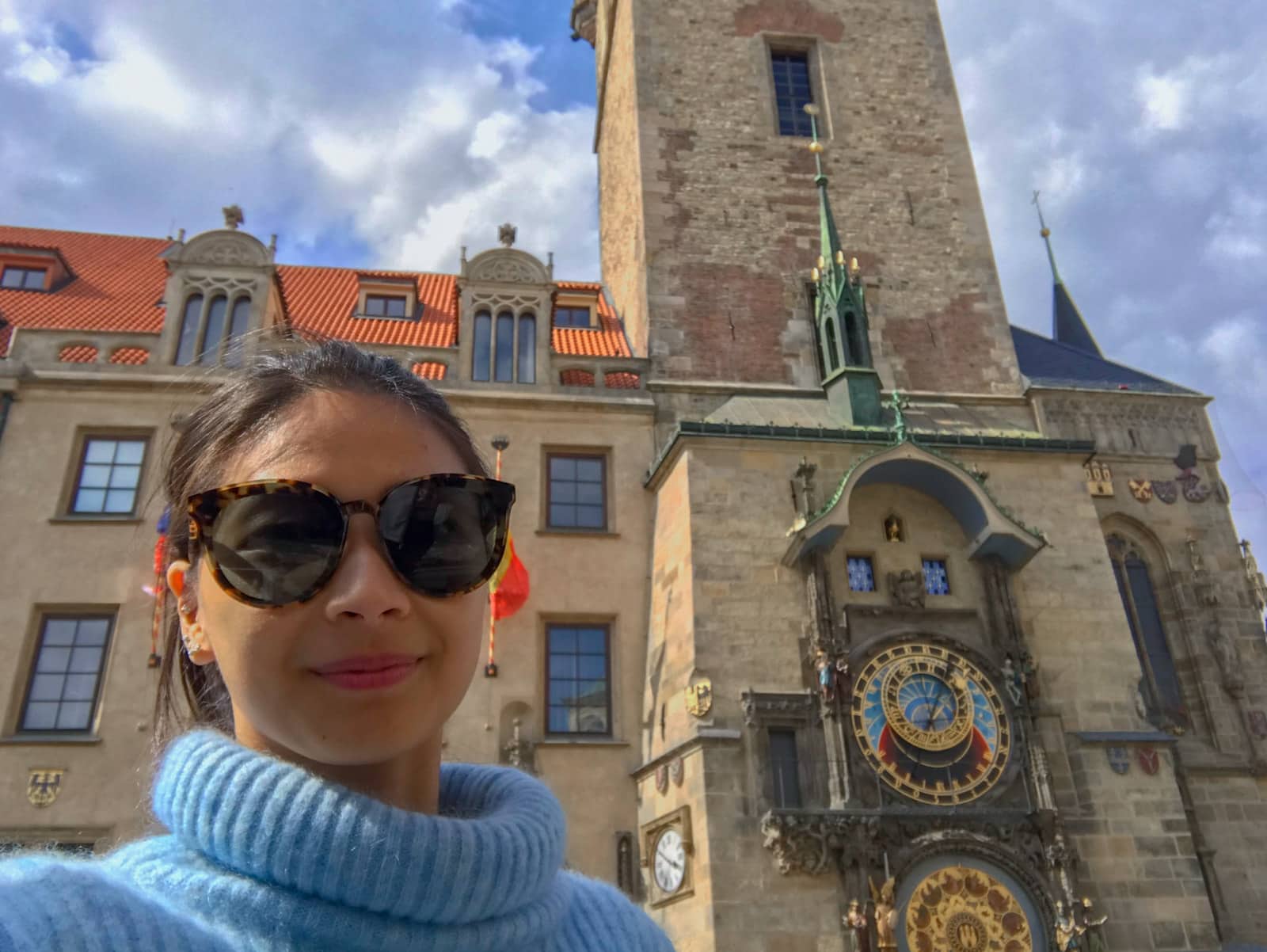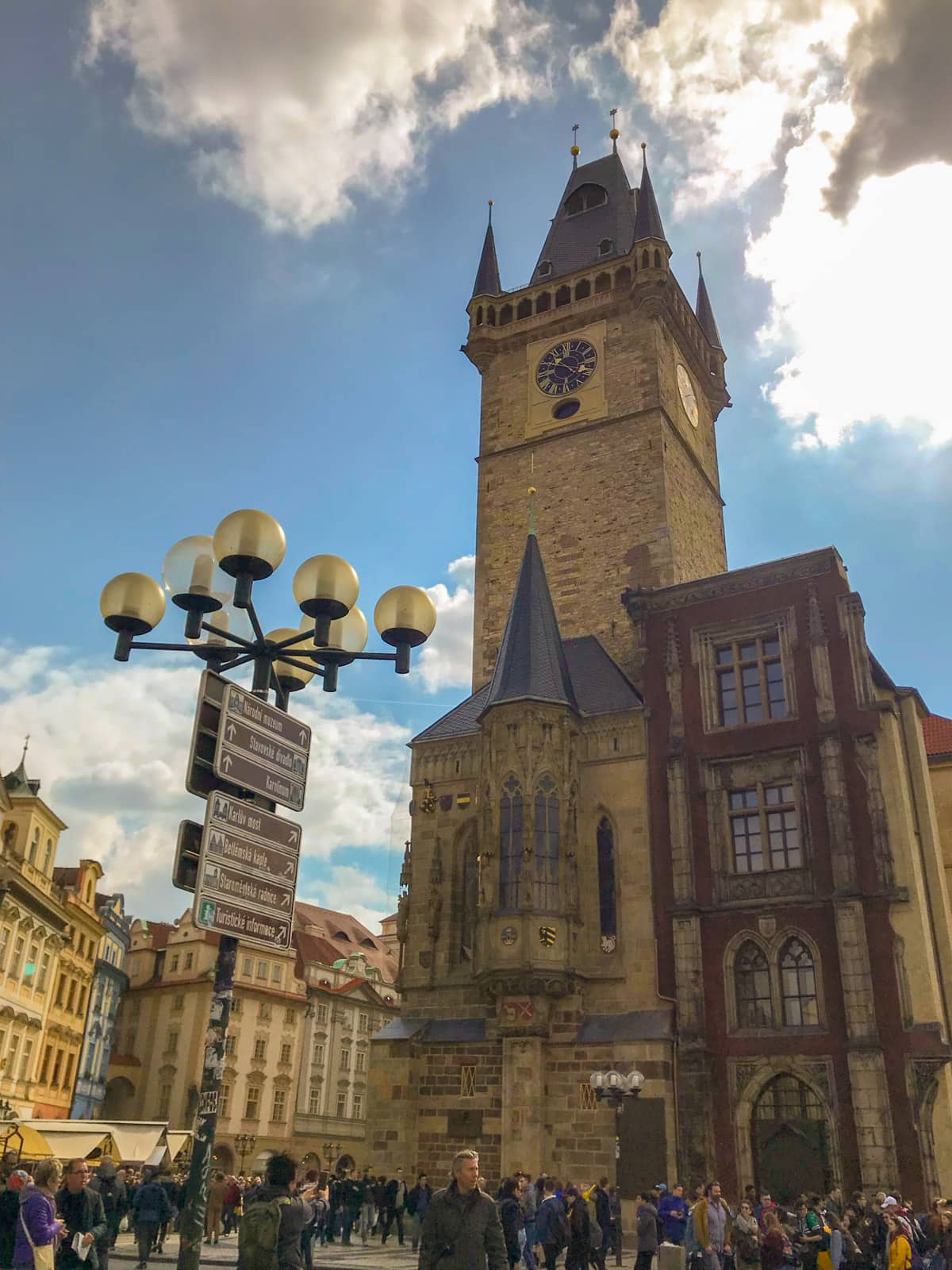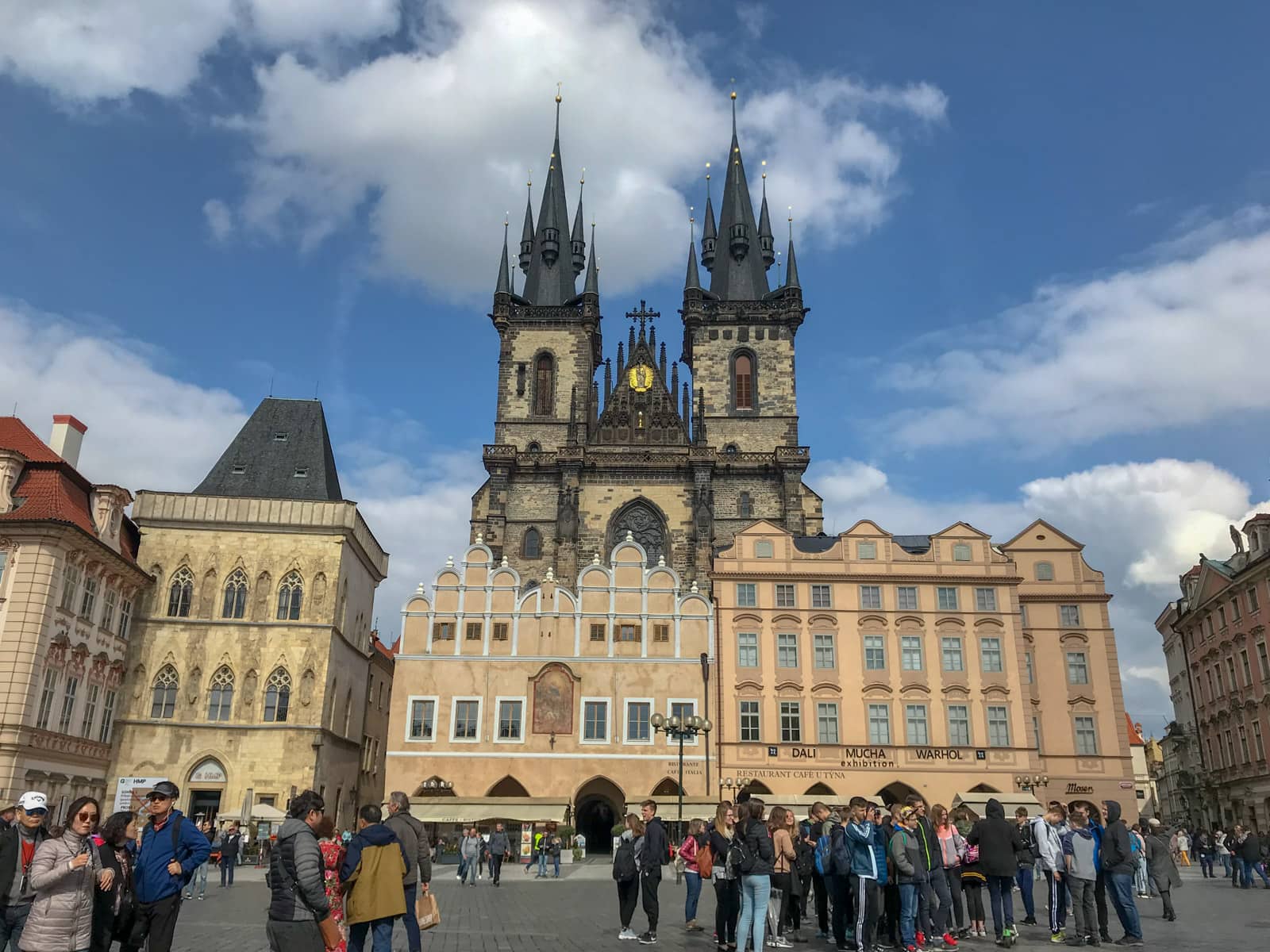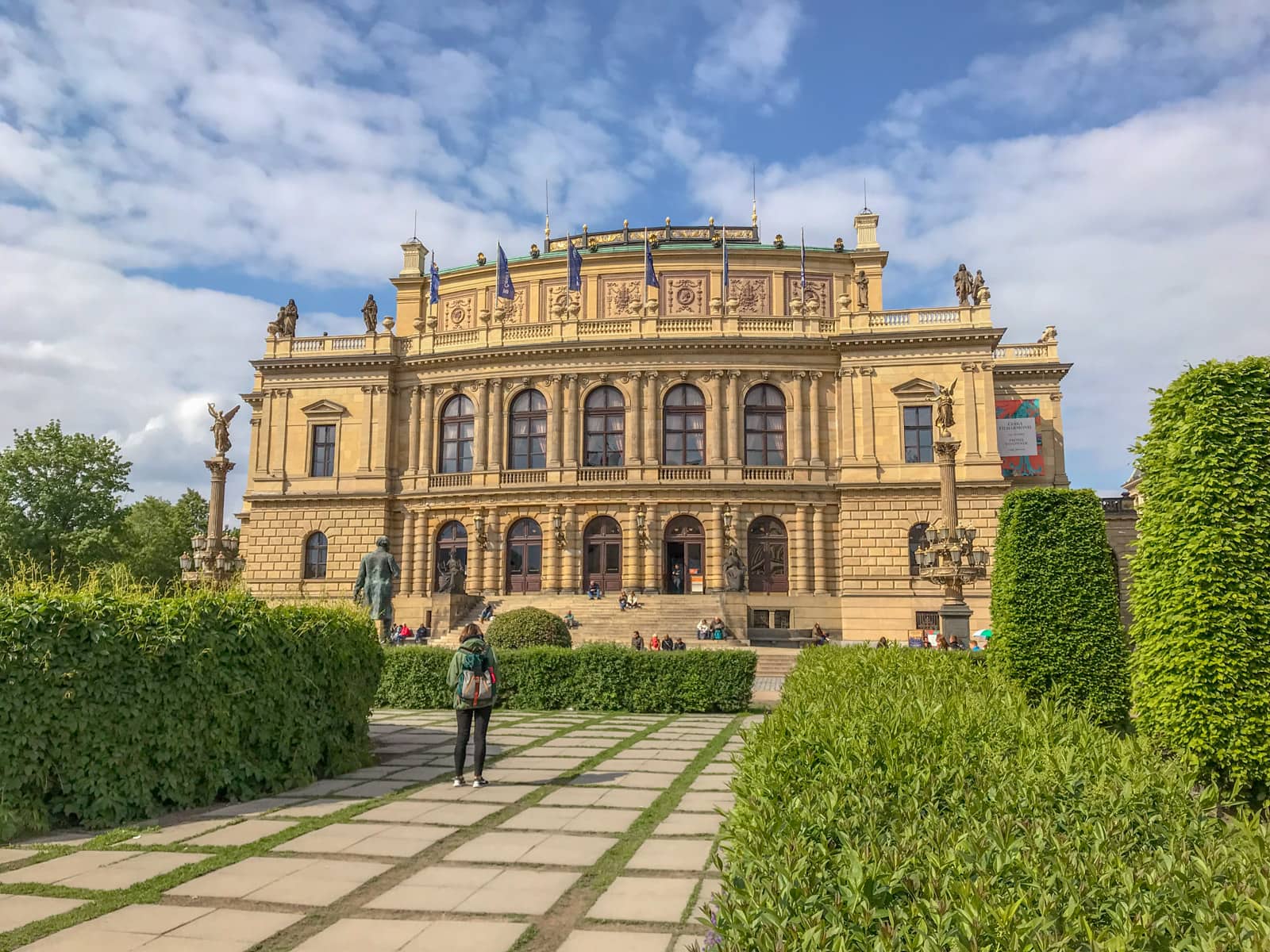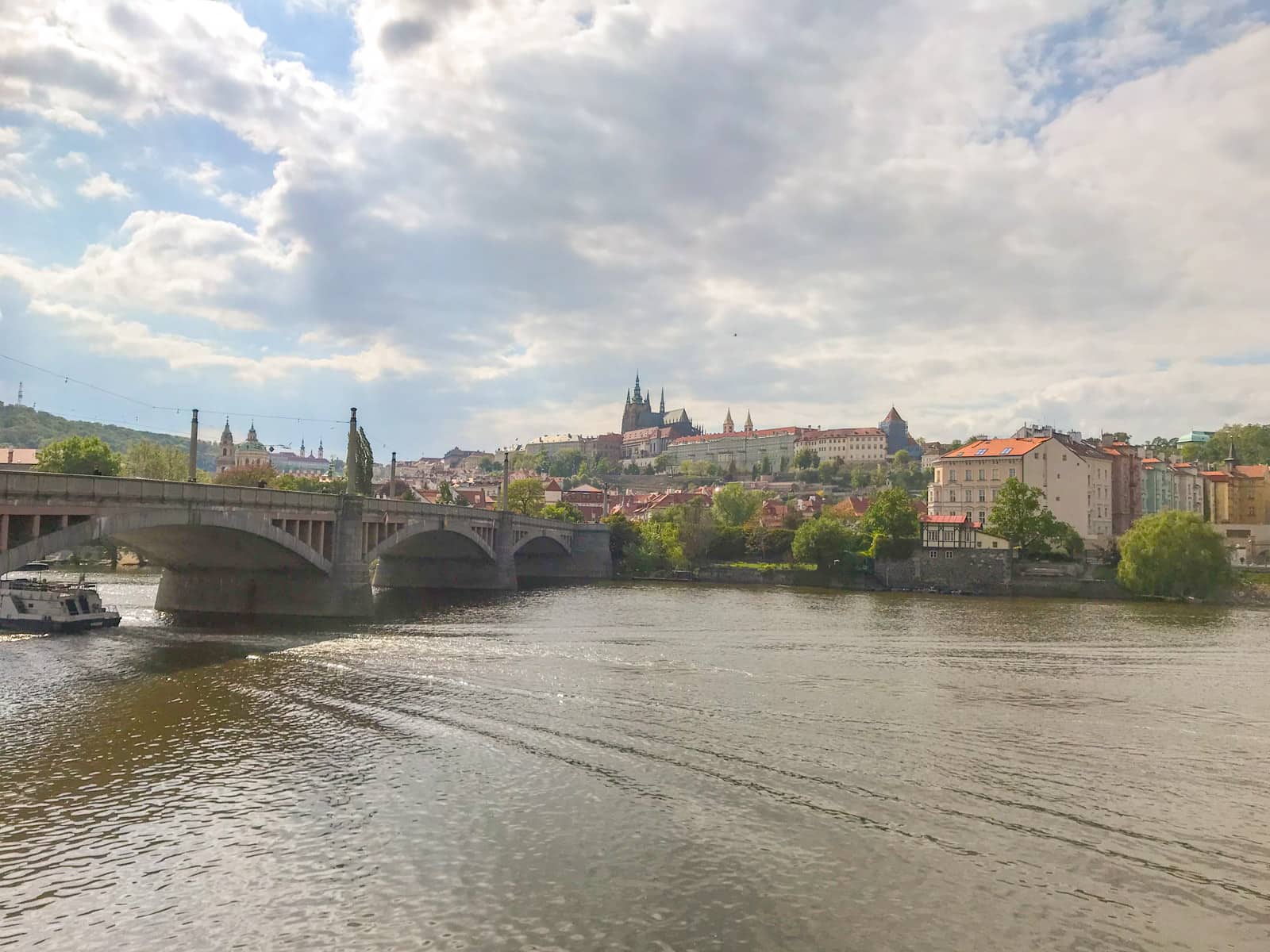 We spent our evening at the Apple Museum, a museum dedicated to the technology company. We found out about it from Pauline and her boyfriend Matt, who also came across it by accident. The museum has no affiliation with Steve Jobs, it was, I suppose, an effort by some people who genuinely love Apple. Nick, being the big fan he is, spotted an incorrect placement of one of the Apple computers on the timeline on the very first room we walked in, hahaha. It was a very interesting museum with free wifi and an online guide you could follow along with.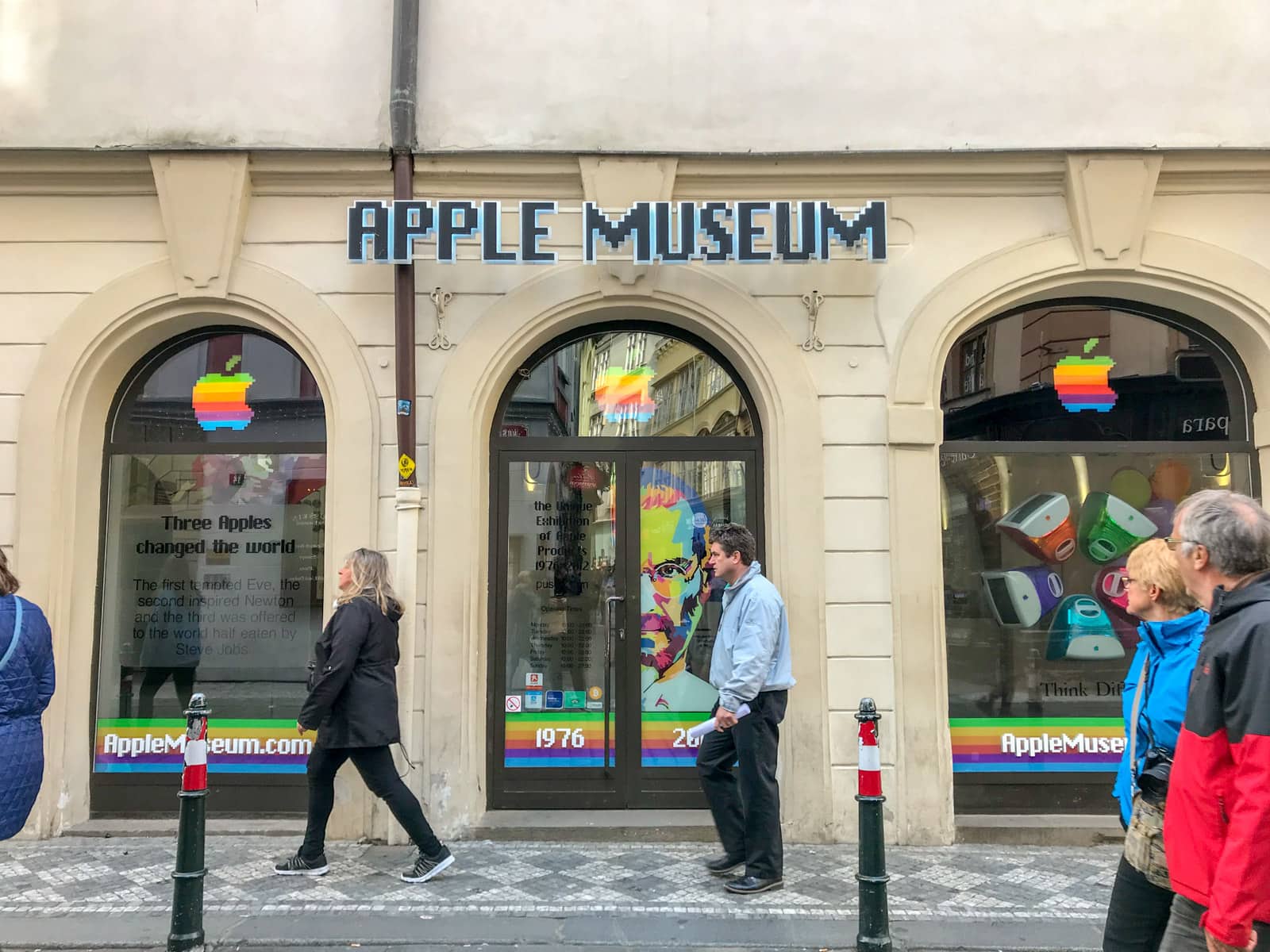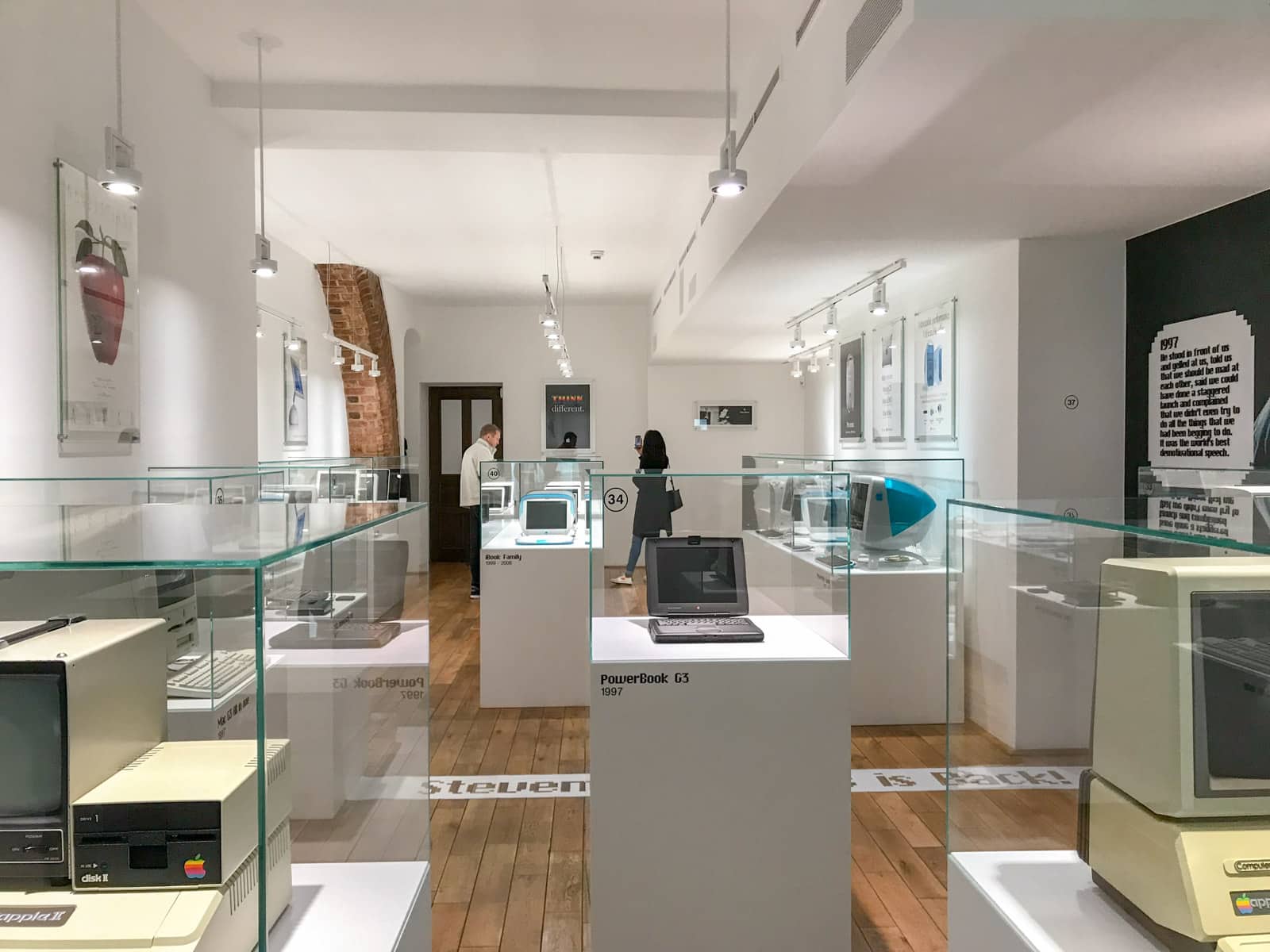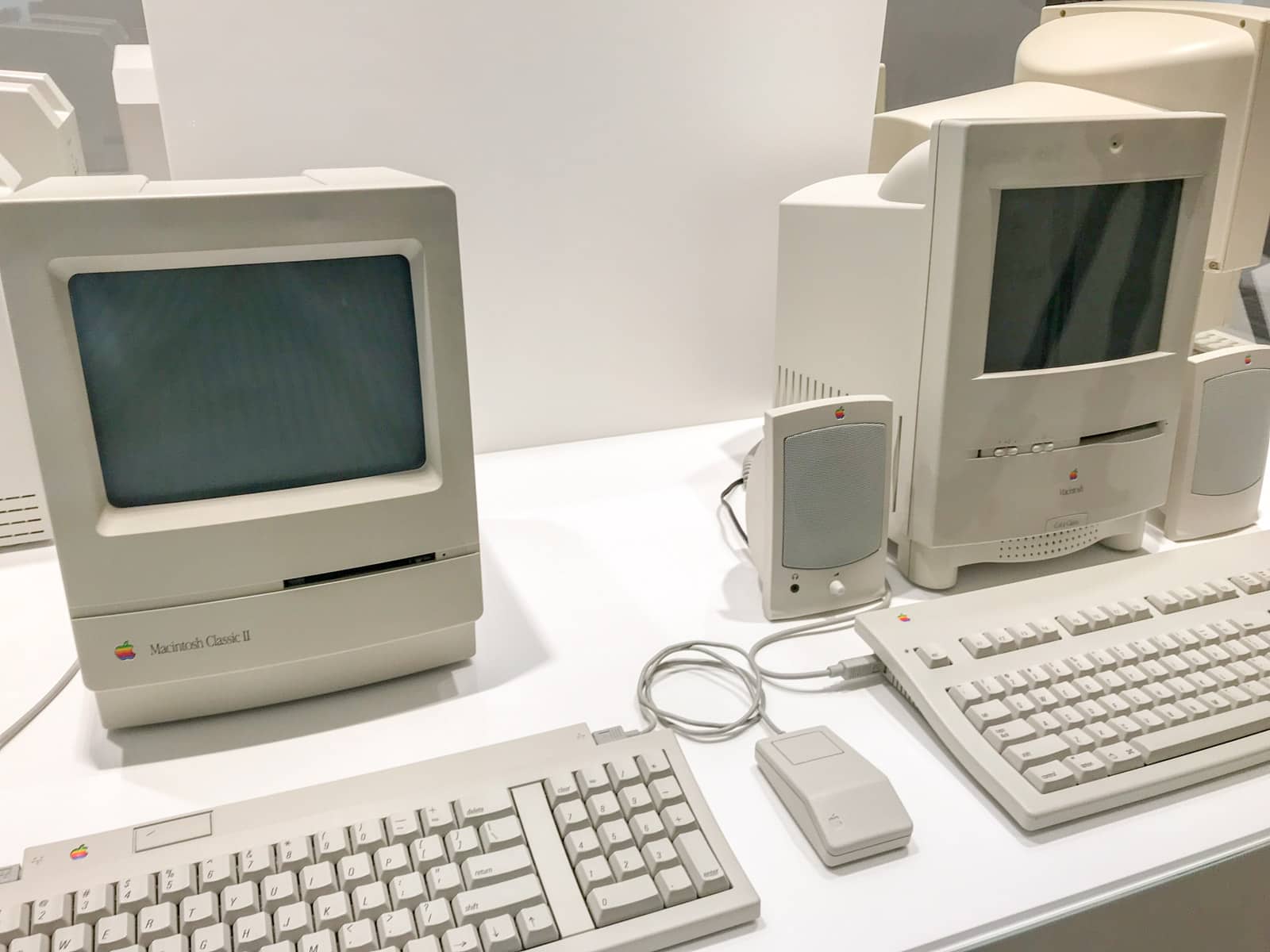 Although I am well into the Apple ecosystem now, I owned my first Apple product in 2010, and only started using a Mac in 2009. It was really interesting seeing my "first" products that I used, and seeing the history of the products I'd never known about. There were some limited edition items on display as well.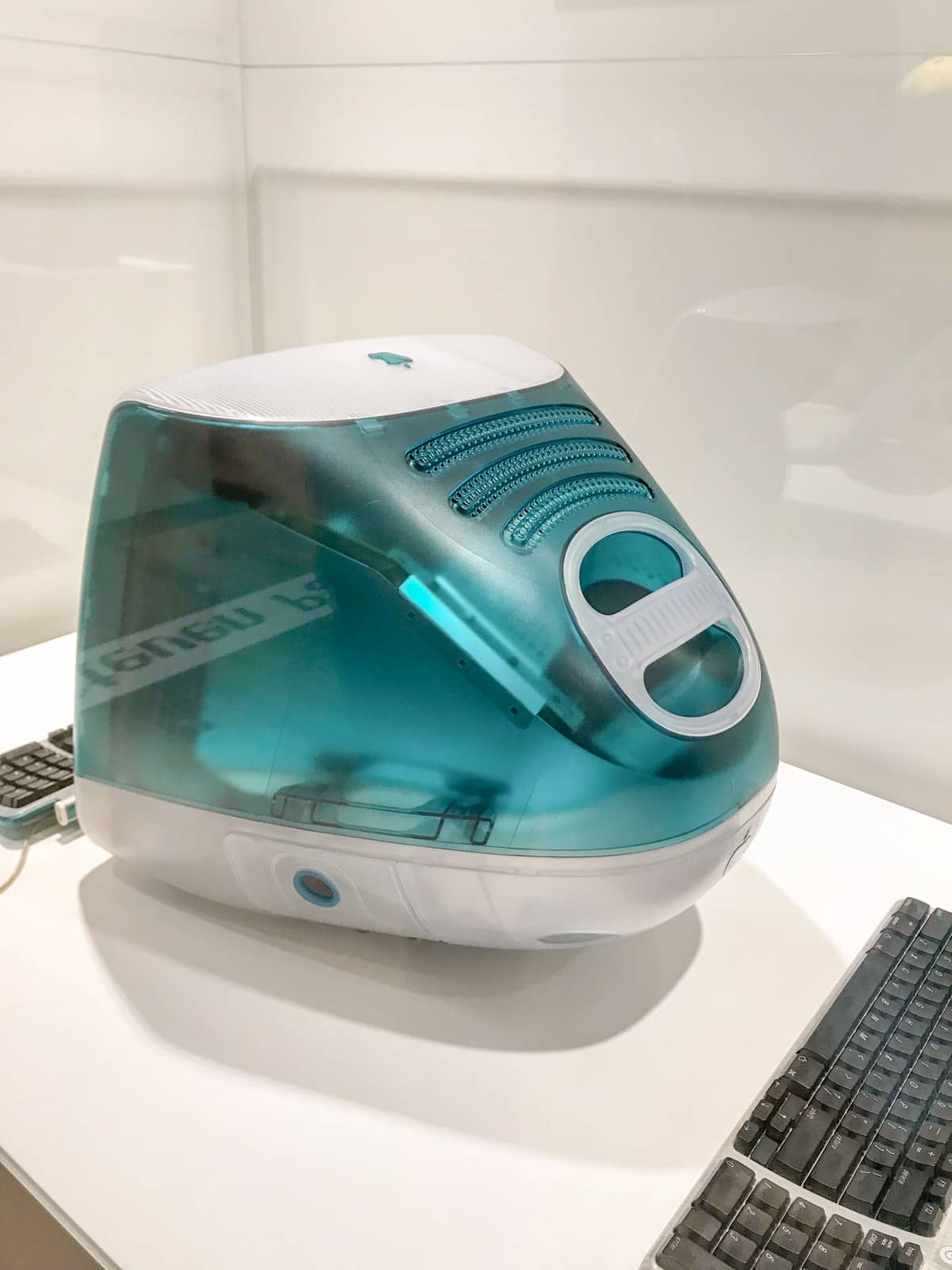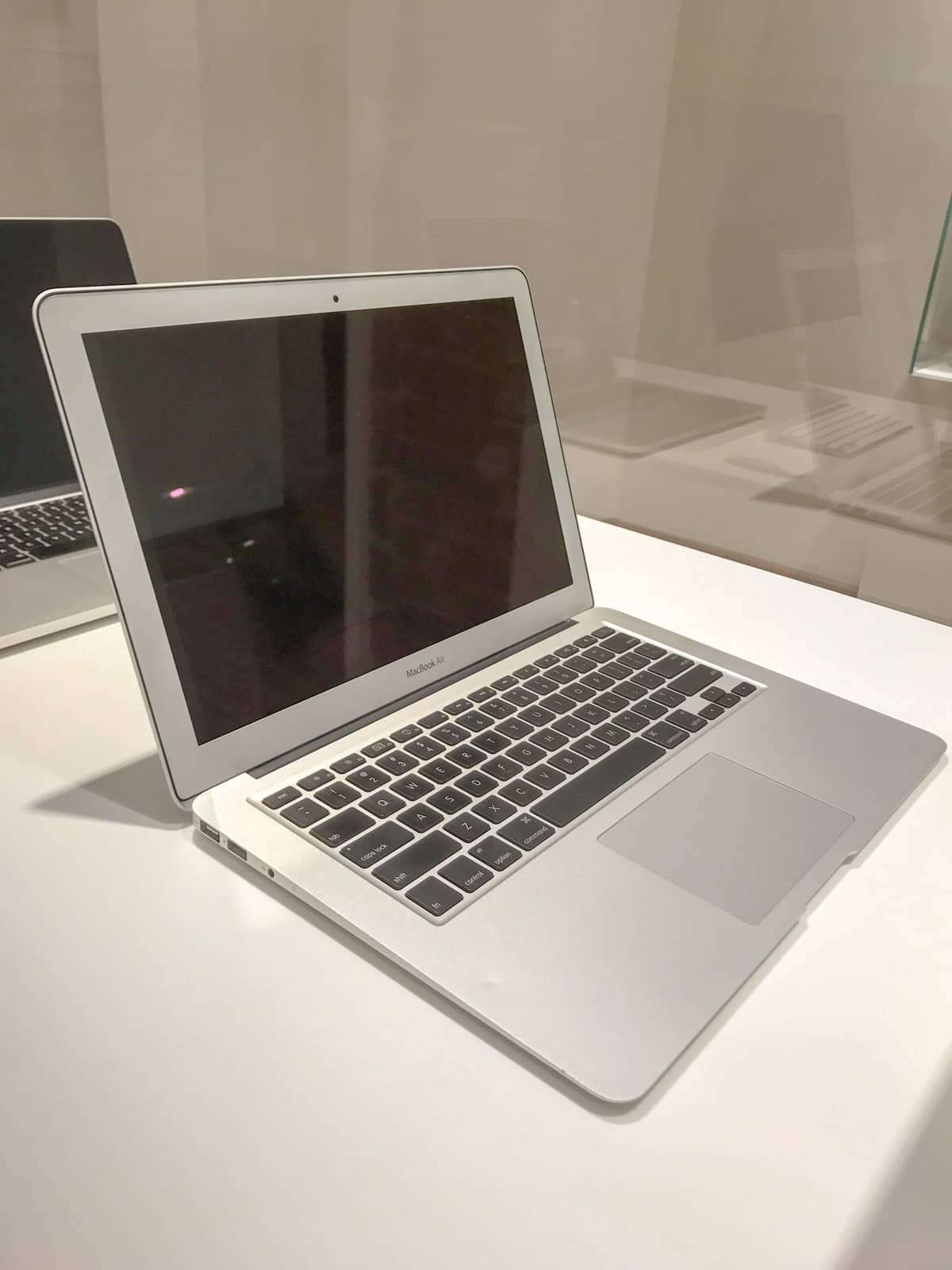 We stopped by the Tesco supermarket to buy a couple of snacks for the morning of our departure – we'd be getting an early train to Vienna, so there wouldn't be a lot of time to get breakfast. On the way we happened to pass the statue known as "Head of Kafka" – the head of Franz Kafka. I only recently found out that Apache Kafka is named after Kafka himself. As for what I know about Apache Kafka, not much. 😜 I do know that we use it at work.
Nick said he didn't really understand the premise of the artwork, because the statue is split up horizontally and every now and then the segments shift and move so that the head effectively faces a different direction. I'm not quite sure how to interpret it either.
We had some traditional Czech cuisine that evening, from a restaurant recommended by our Airbnb host. The food was warm and hearty. Nick and I both ordered soup as an entree. I love a good hearty soup!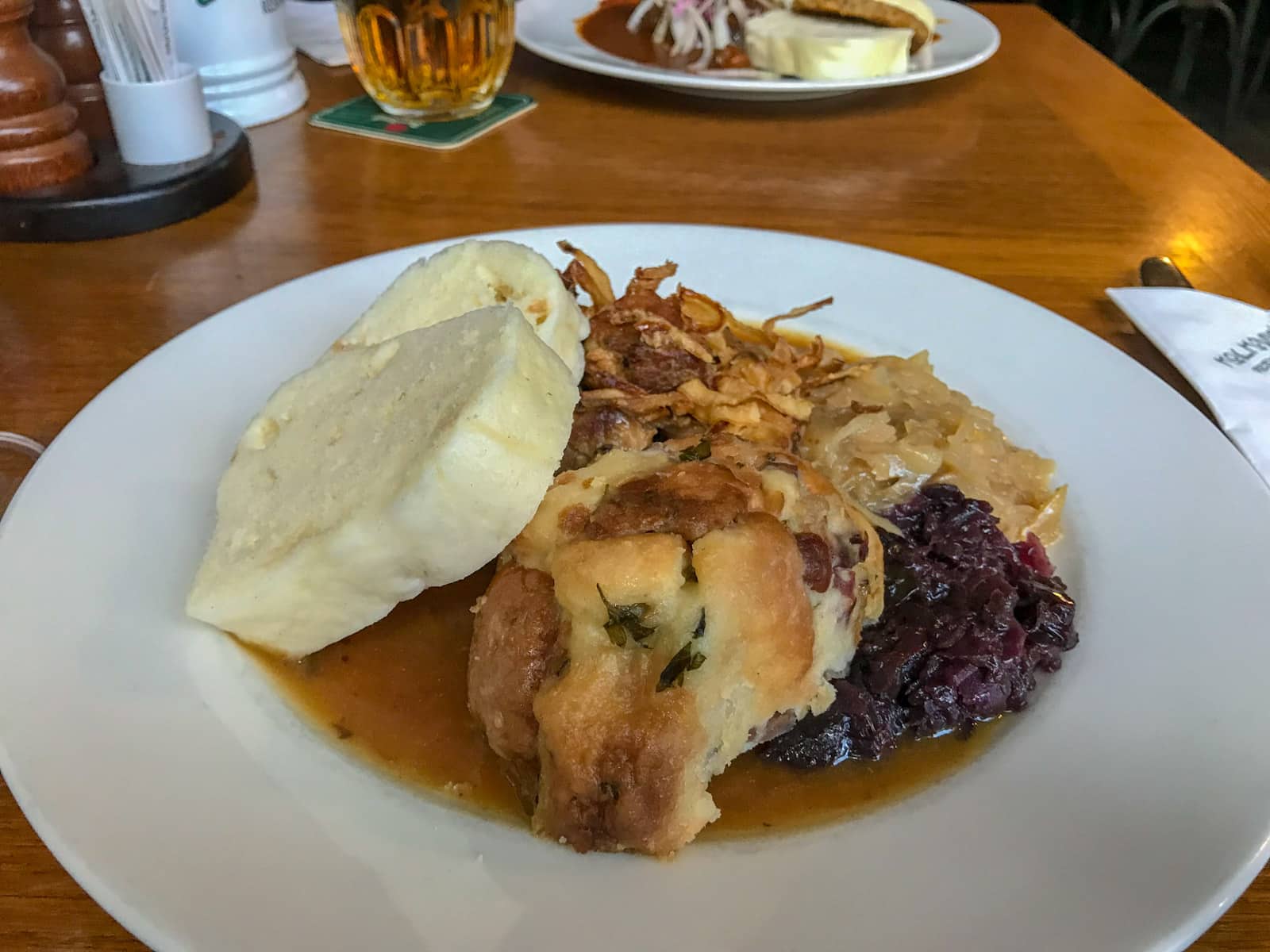 That evening we went walking around the city, looking at shops and seeing the sights. Walking through Europe, up until this point, had been very different from walking back at home – the cobblestone paths were particularly commonplace in Prague! My ankle was susceptible to rolling due to the ground not being completely flat. 😬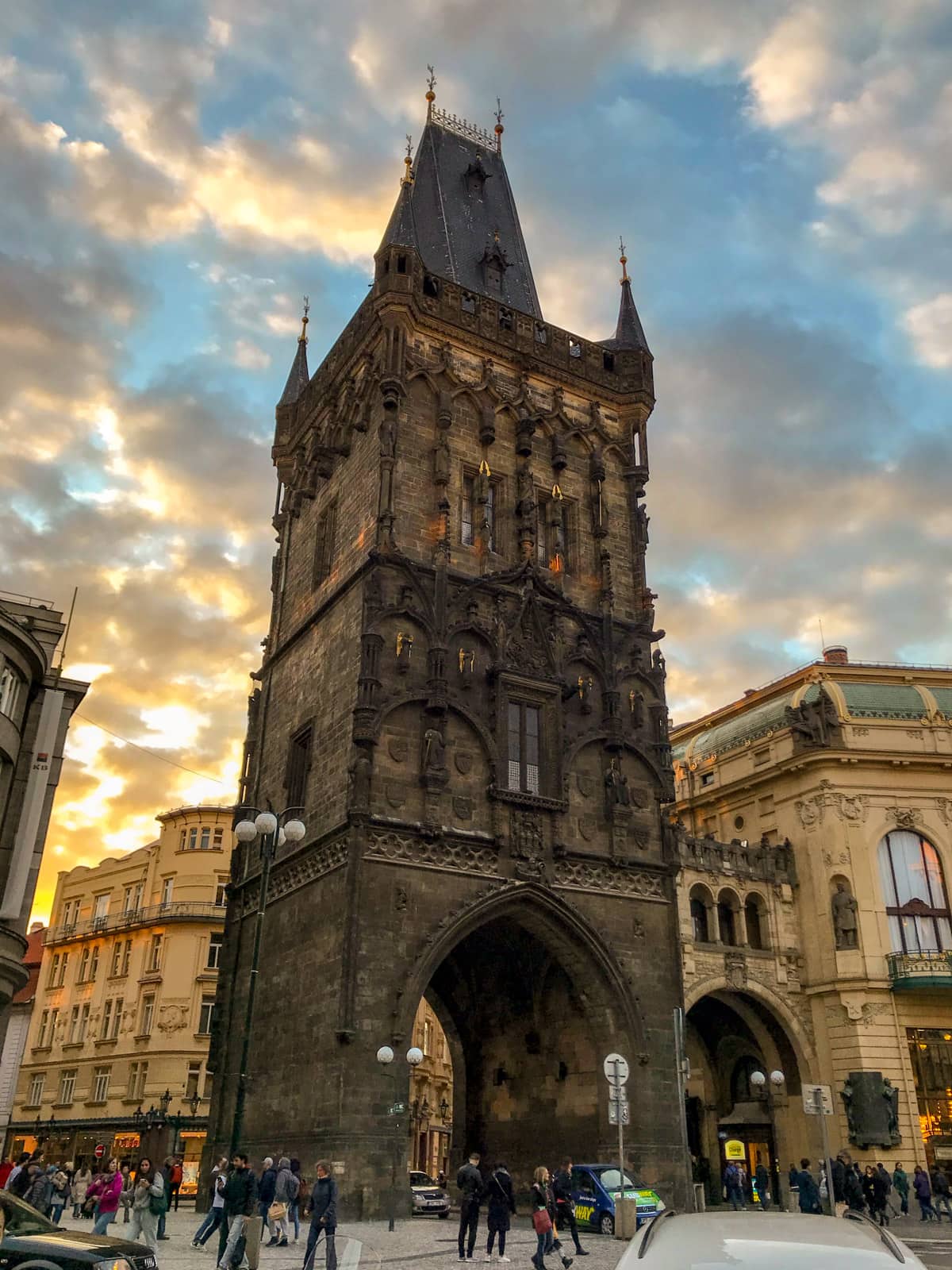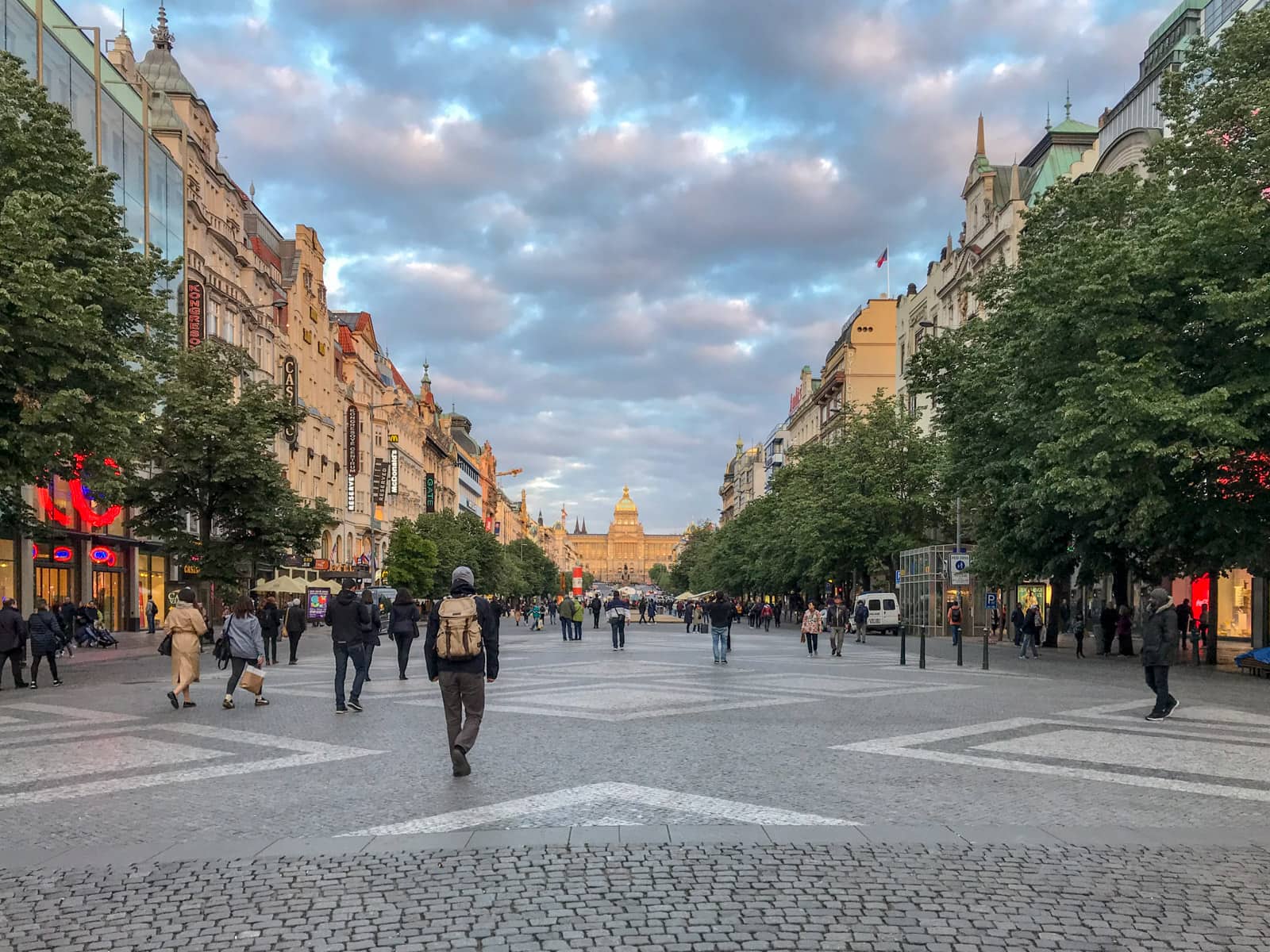 The next day we planned to walk up to see Prague castle. We didn't have tickets, and it turned out that there was an extremely long line of people waiting to get in. I wasn't too fussed about seeing inside, because I was really just enjoying walking around and seeing the city. But I think we will certainly be coming back to Prague for the castle. And we would love to see more of the Czech Republic.
We walked across Charles Bridge, and even though we left our apartment later than we had planned to, the bridge was not that busy. We knew that at certain times, there would be a lot of people on it. I was pretty keen to view it not long after sunrise, but we'd slept in a little. 😉 I'm a little glad we didn't bother doing that, because in all honesty I found the bridge a little underwhelming and not very attractive on its own.
But, bingo, we spotted a couple having wedding photos taken! We weren't surprised at all – Europe has a lot of beautiful spots where you can get wedding photos, and there are certainly some favourites among them all. The only problem I – personally – see with that, is that so many people are getting similar photos in similar locations! Your wedding photos no longer feel unique… If Nick and I had some wedding photos taken overseas, you can bet we'd be going somewhere with less tourists. Like Colmar. 😉 (We went to Colmar later on this trip; stay tuned for more on that. ✨)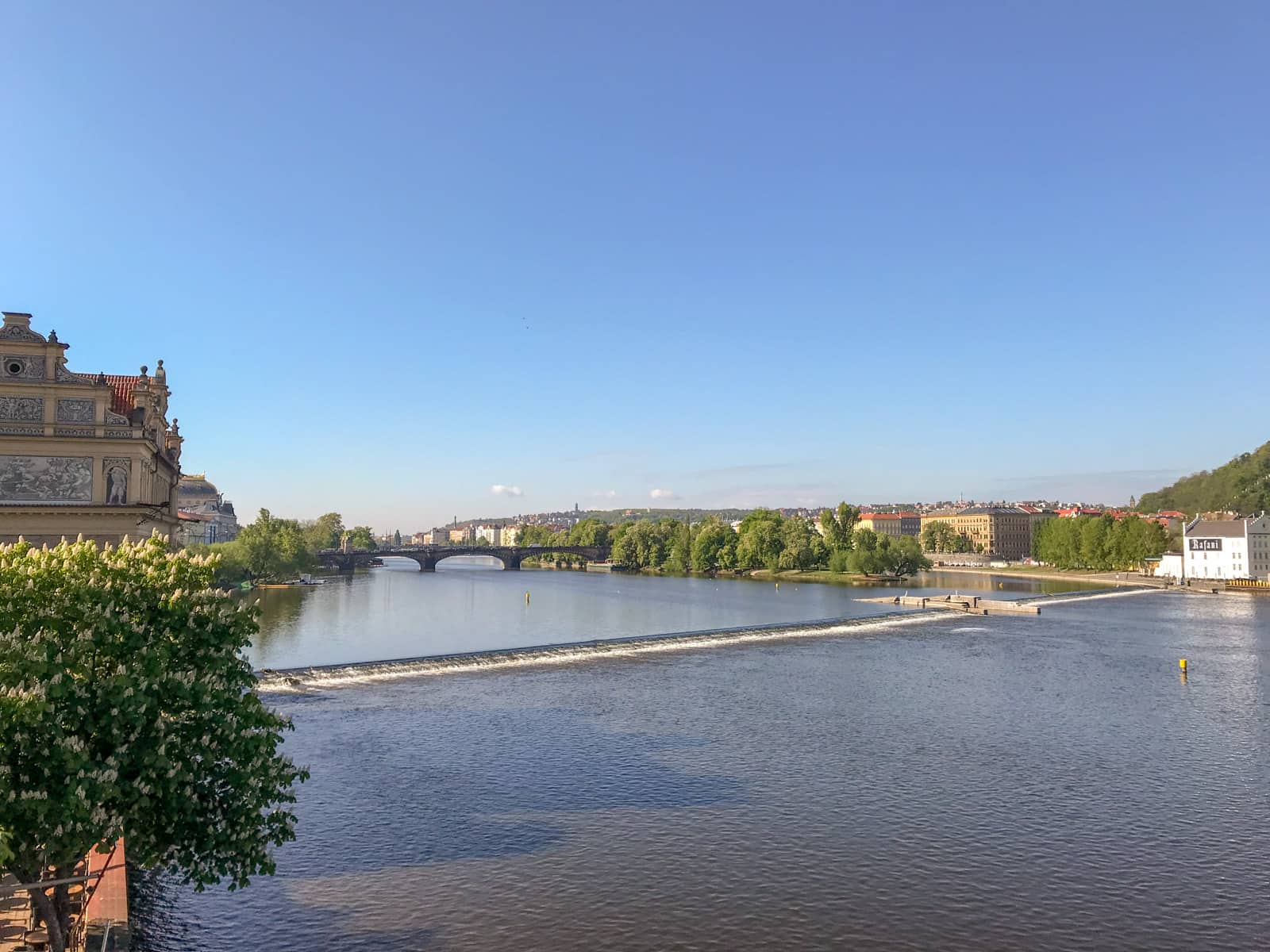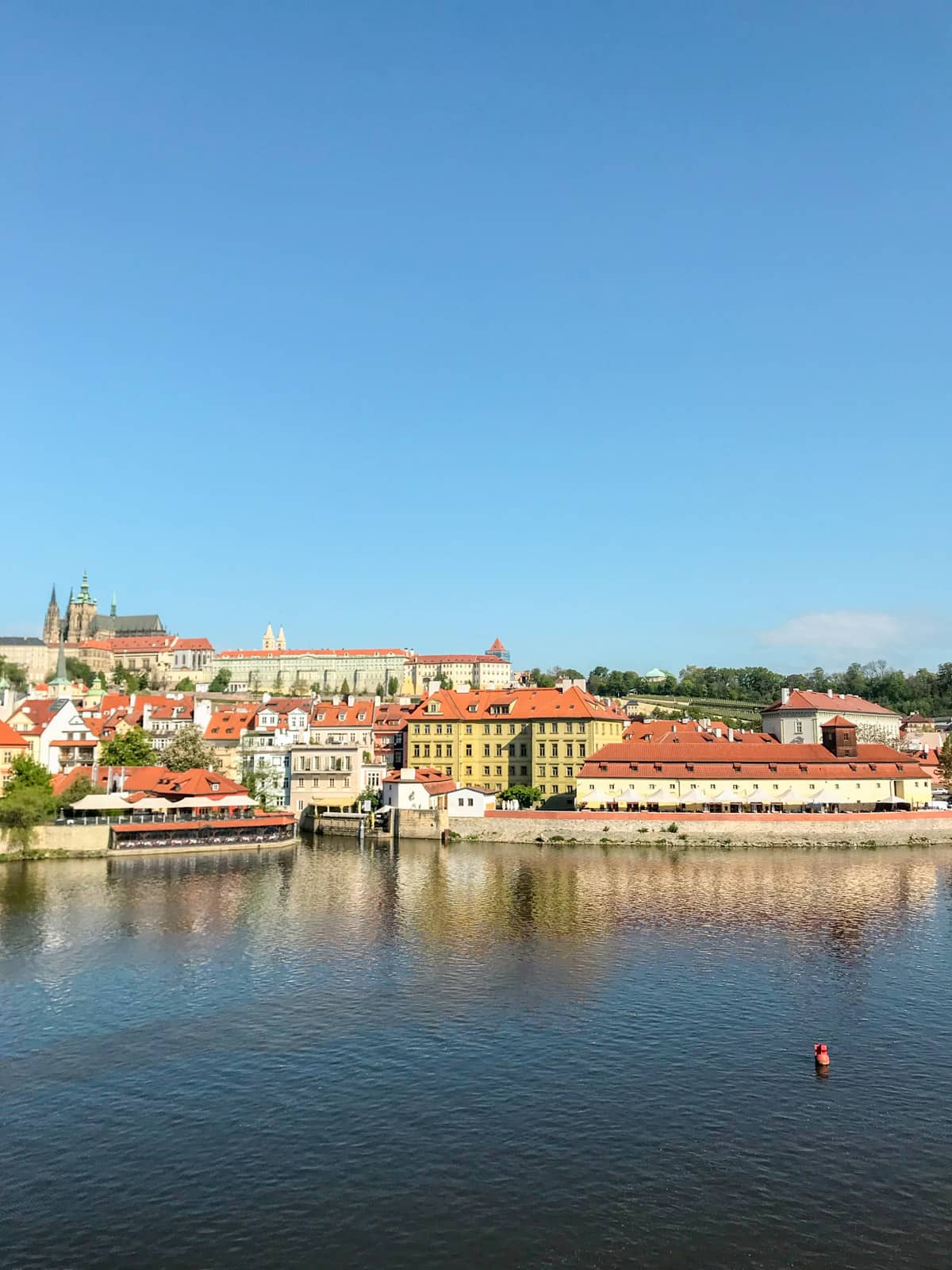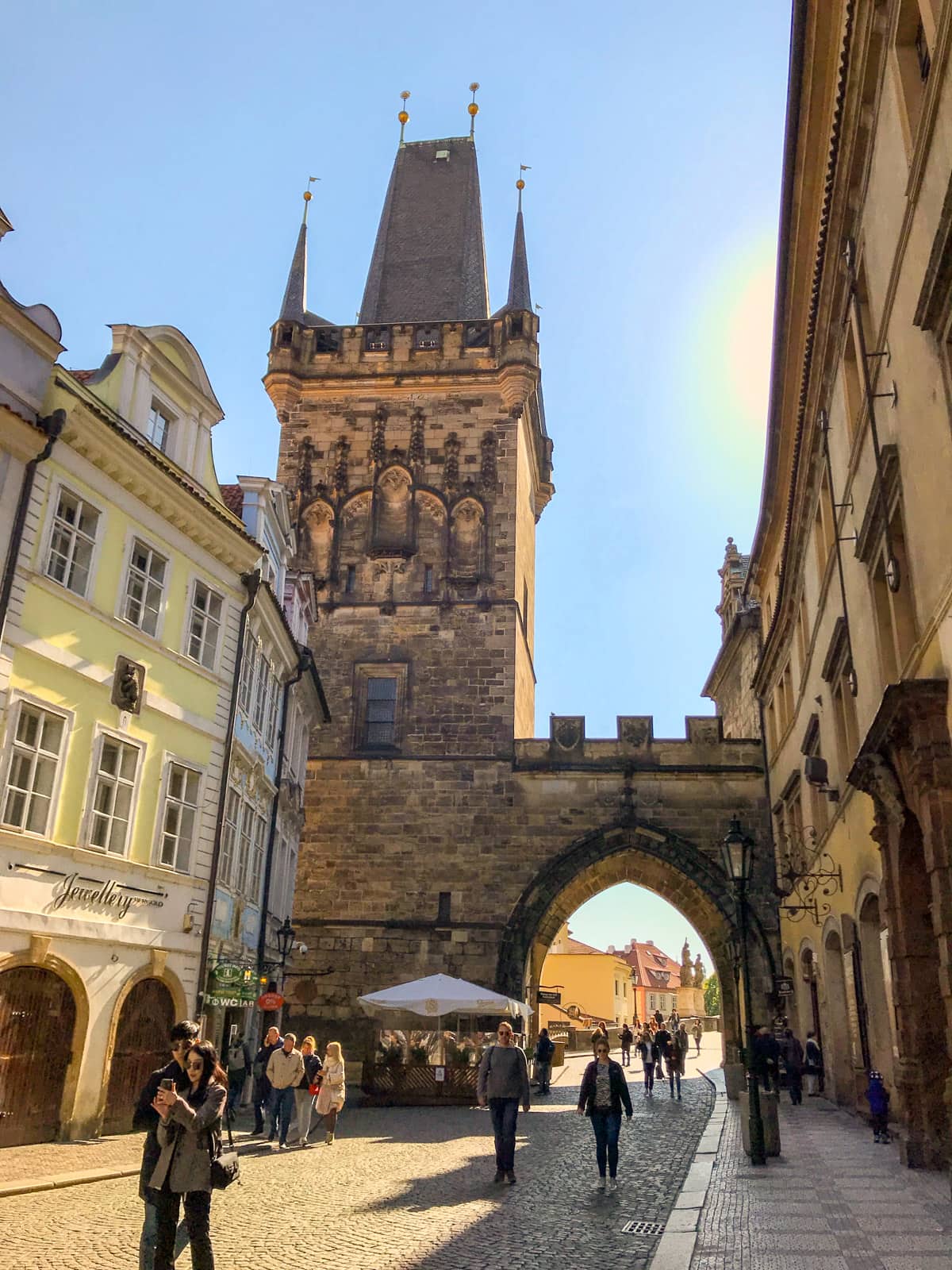 We passed the John Lennon Wall on the way to grabbing breakfast. Someone was busking, singing Beatles songs, and had some pens available so you could write on the wall after giving a monetary donation. The wall has some interesting history; it originated with an artwork of John Lennon, and over the years it was covered with positive messages, but also "vandalised" – at some point painted over fully white with the text "wall is over". Some students were almost criminally penalised for this behaviour, but after they were spoken to, the criminal complaint was retracted. And now the wall is covered with positive messages again.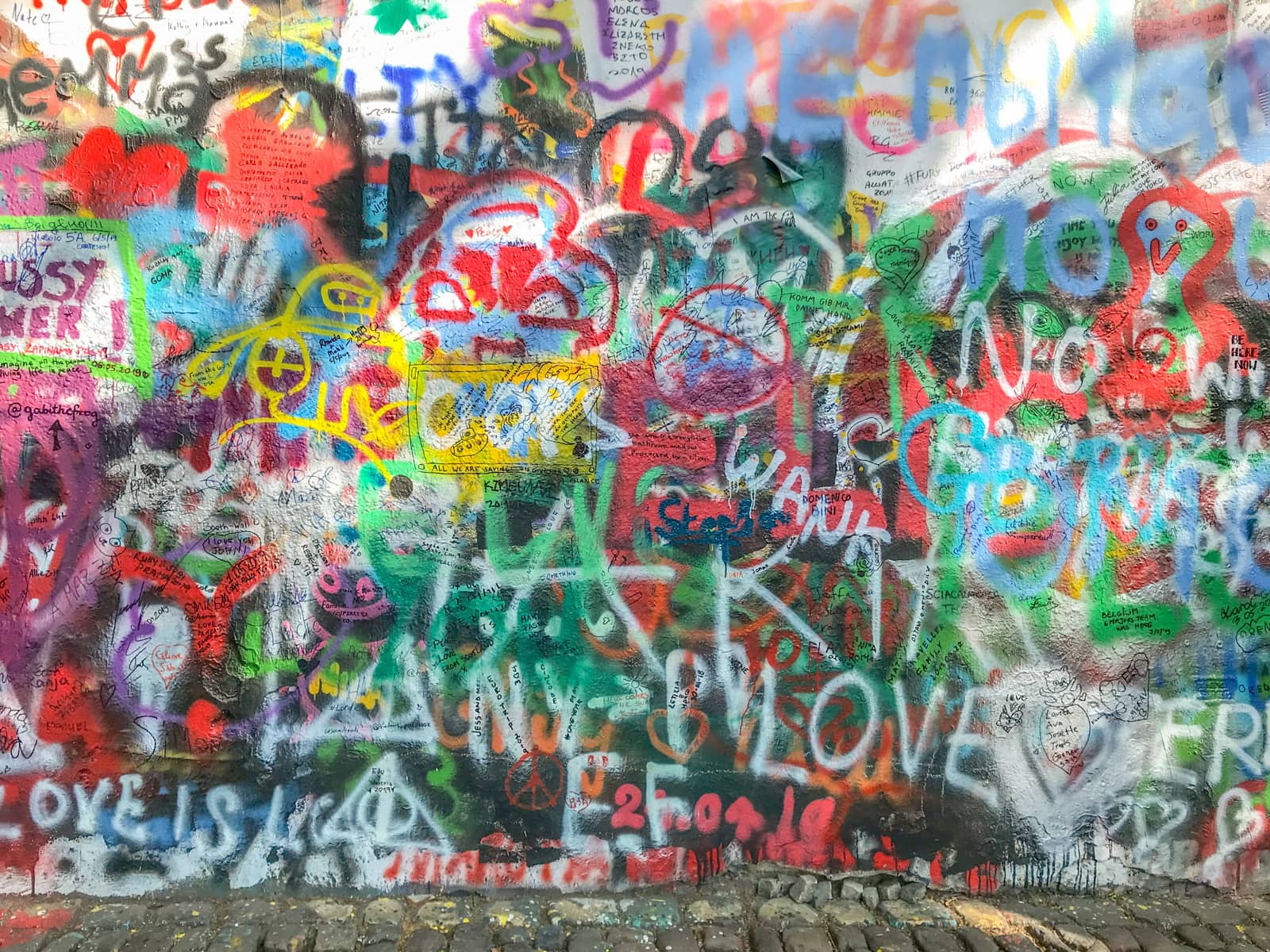 It was nice seeing Prague so quiet – sometimes it's not a bad idea to get up early to skip crowds!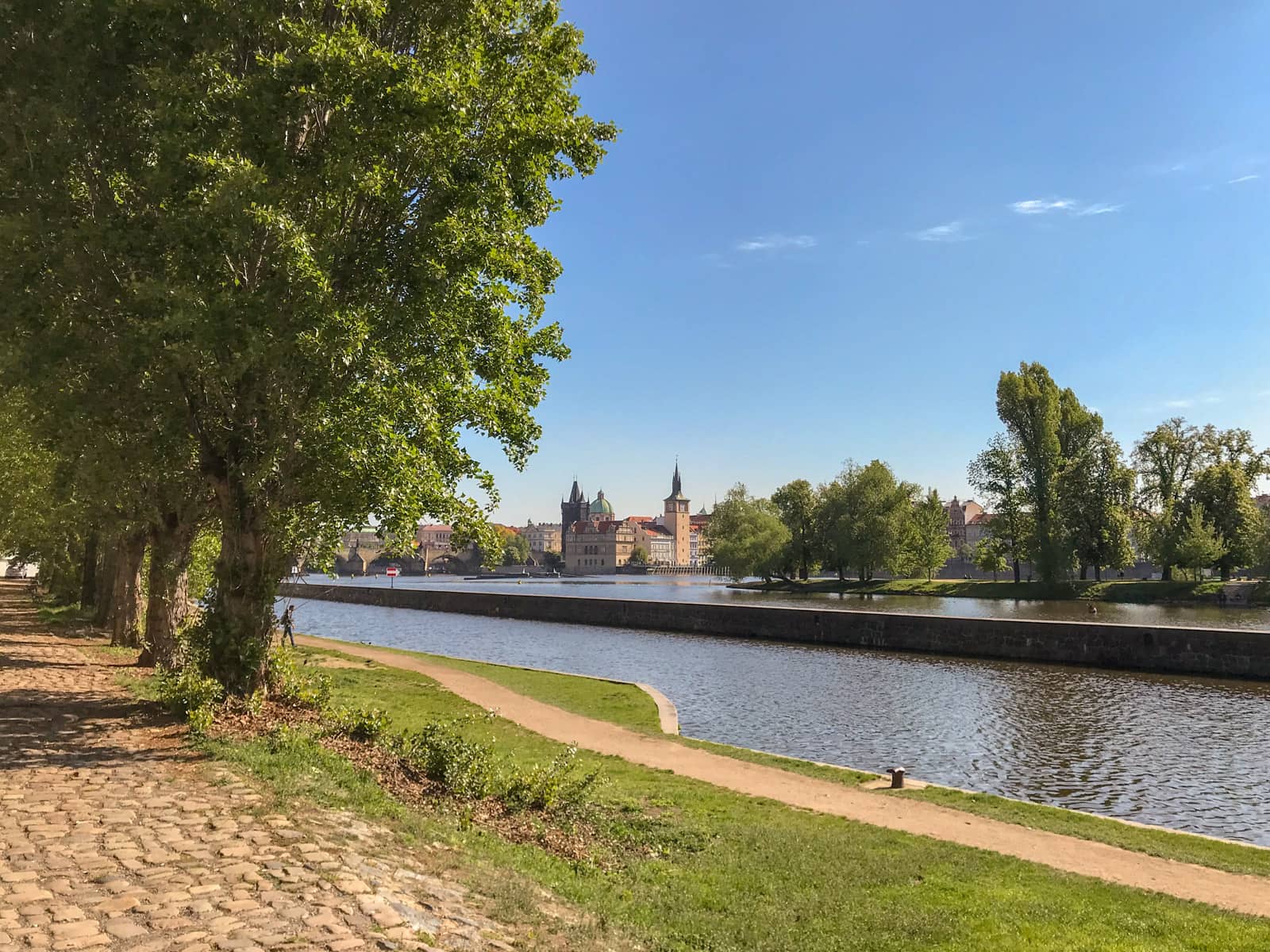 We had a rather fancy breakfast at a suave little cafe. It tasted great. Nick got a full breakfast, but I really don't do big breakfasts unless I've done a workout, so I settled for an omelette.
Watching this traffic passing through was somewhat mesmerising – and I also love the way those three people are walking up the stairs in the shot… the composition is neat. I like this photo.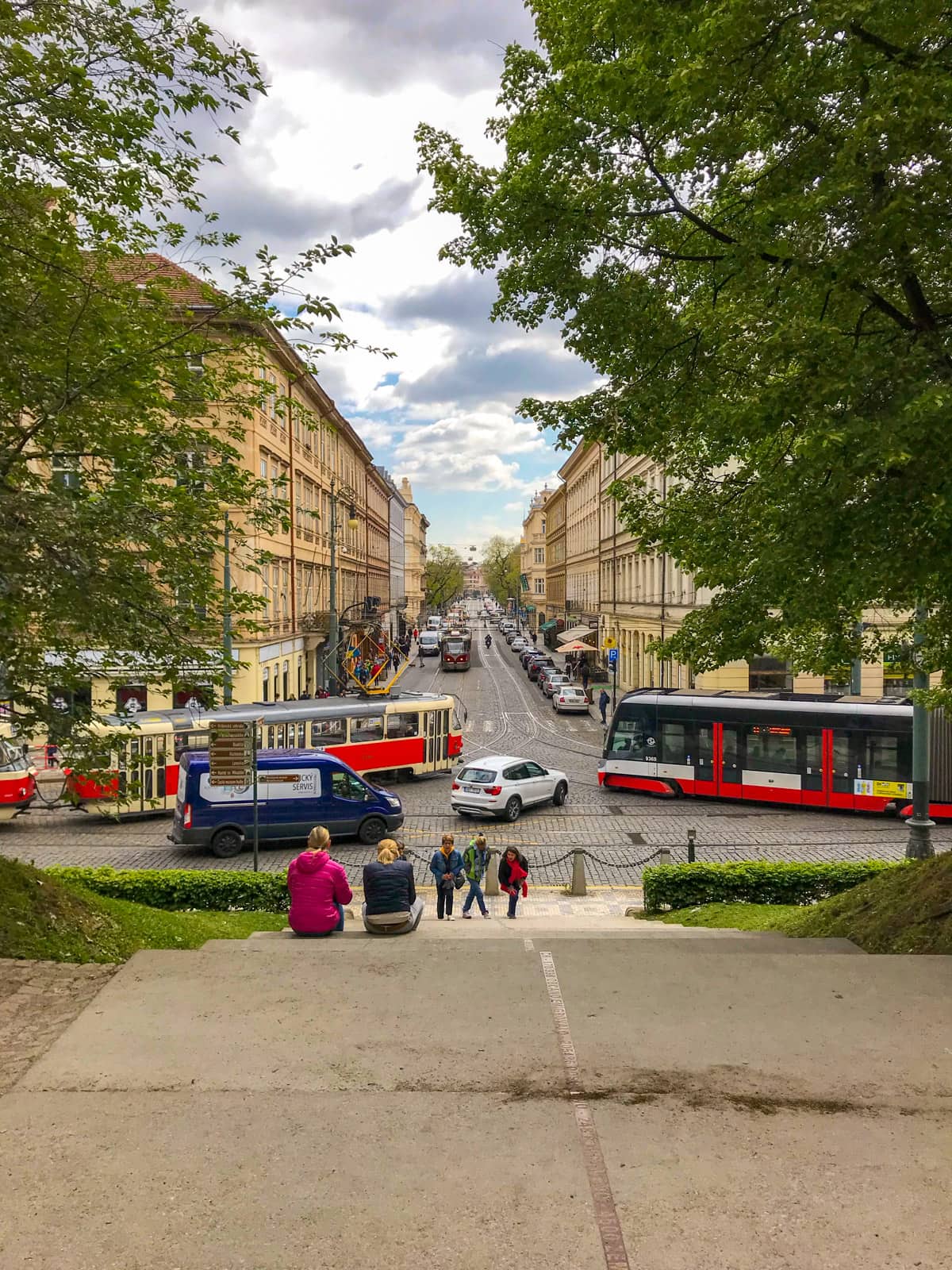 I actually wasn't sure what these figures were supposed to represent. They were directly opposite the intersection and we were just passing through the park area on our way to Prague Castle. I found out from the map location that it's actually a memorial to victims of communism.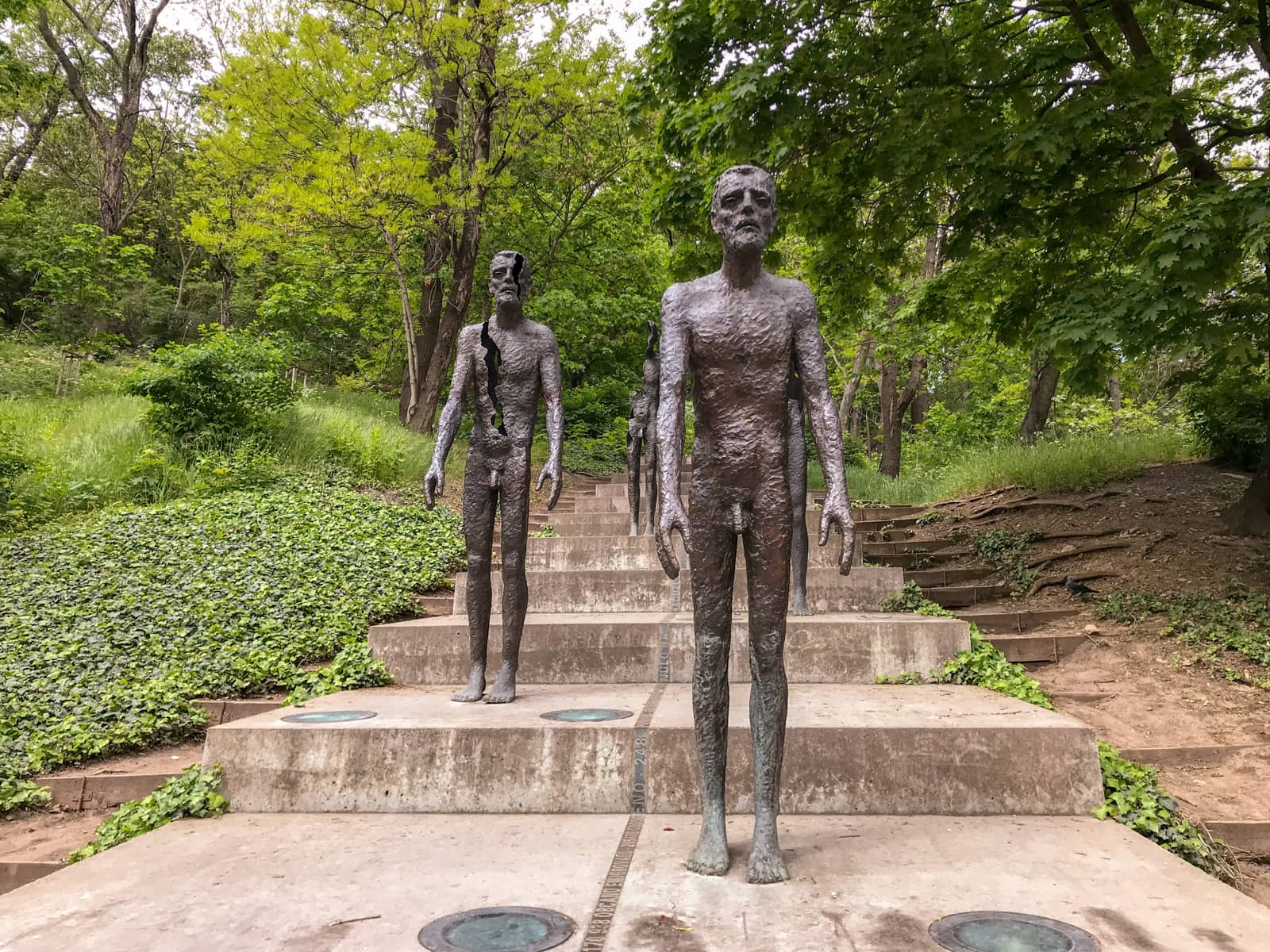 The walk up to the castle was only slightly tiring, but it was good to warm up in the cold weather. We had a bit of direct sunlight so it did feel like it was getting hot.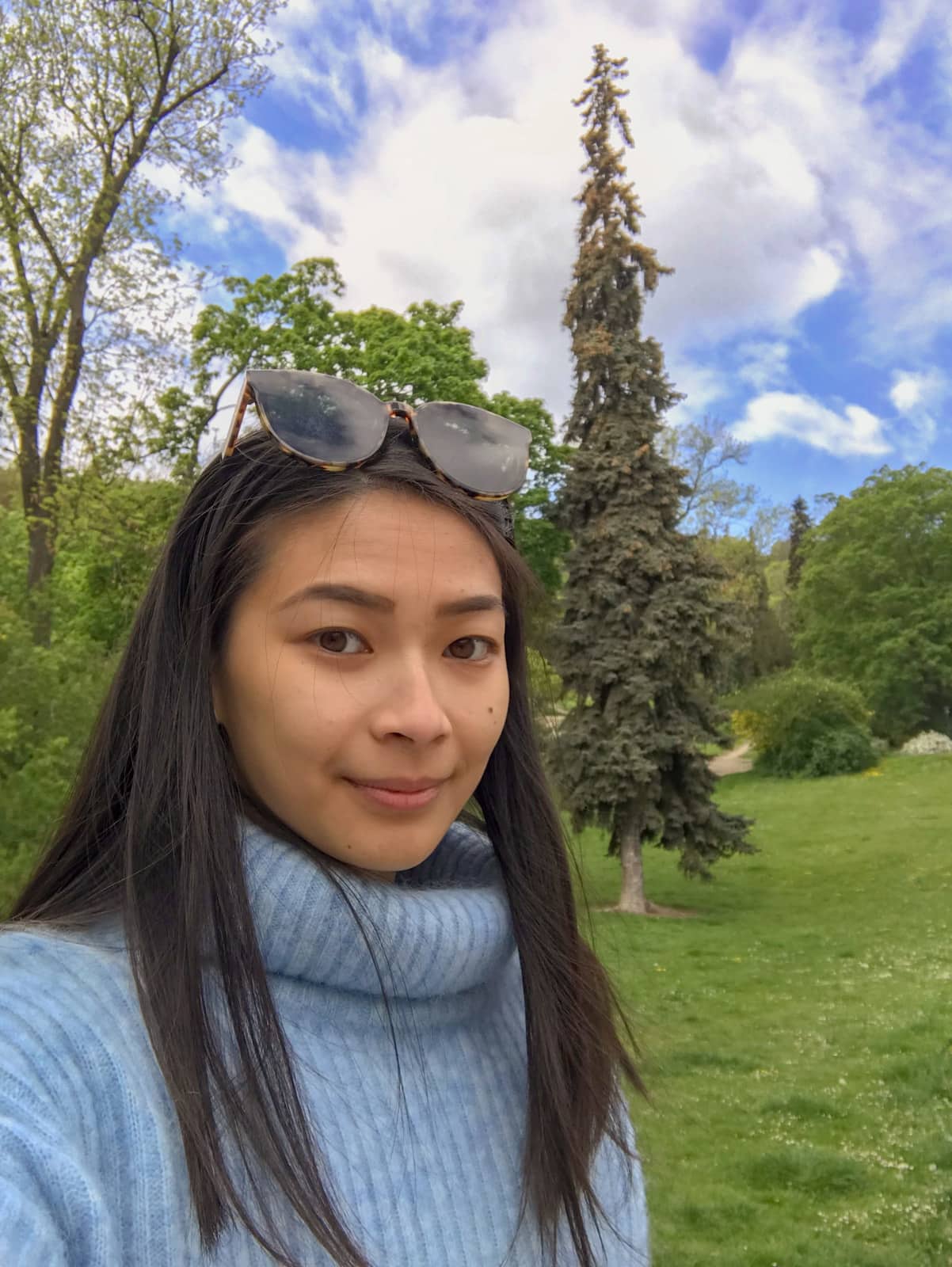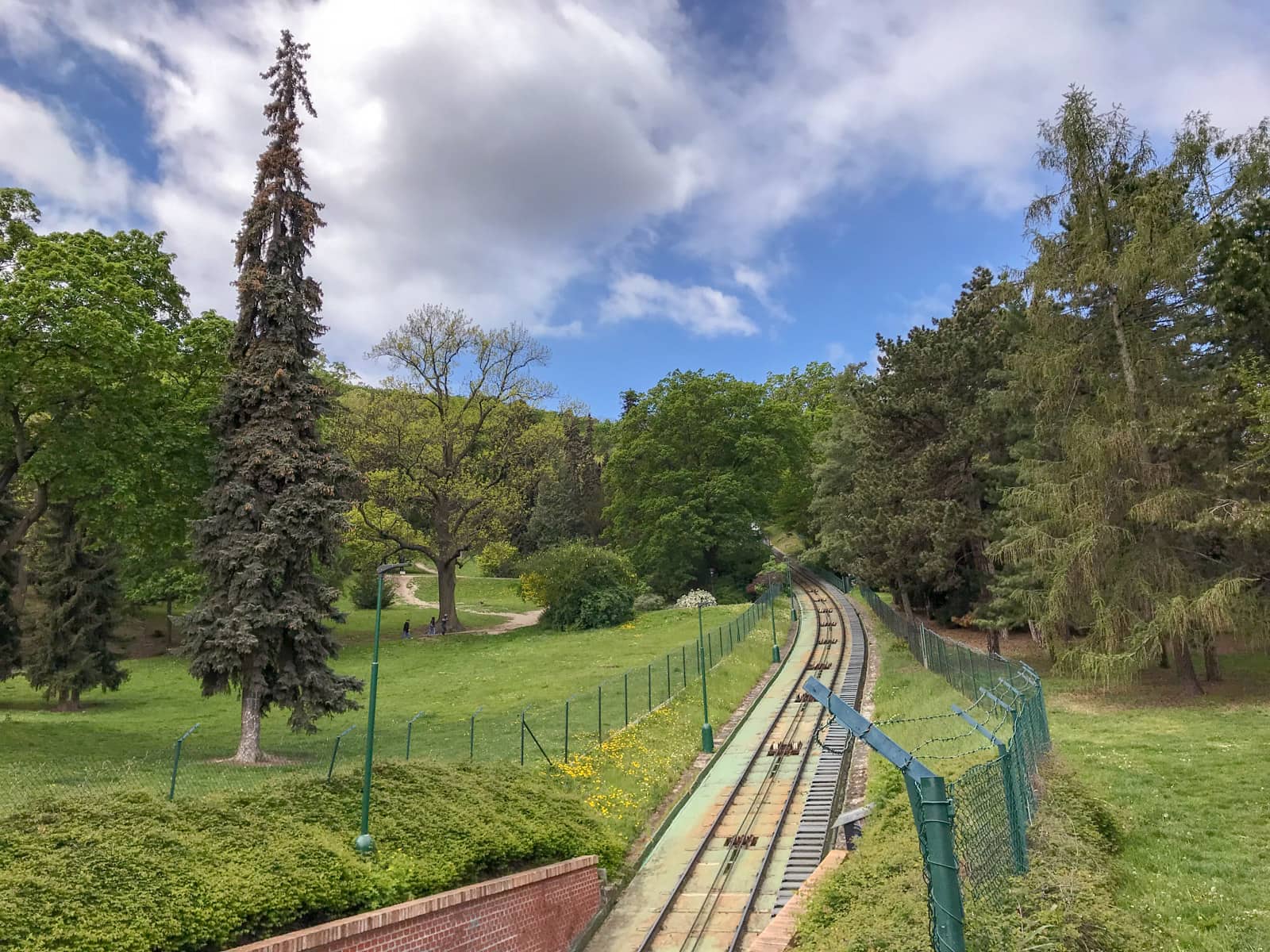 The views were beautiful. We didn't have any other views of Prague other than up the hill, but it was beautiful enough. There is a little train that goes up, but I highly recommend walking up. You get really wonderful views of old town Prague with very little obstruction from nature or buildings.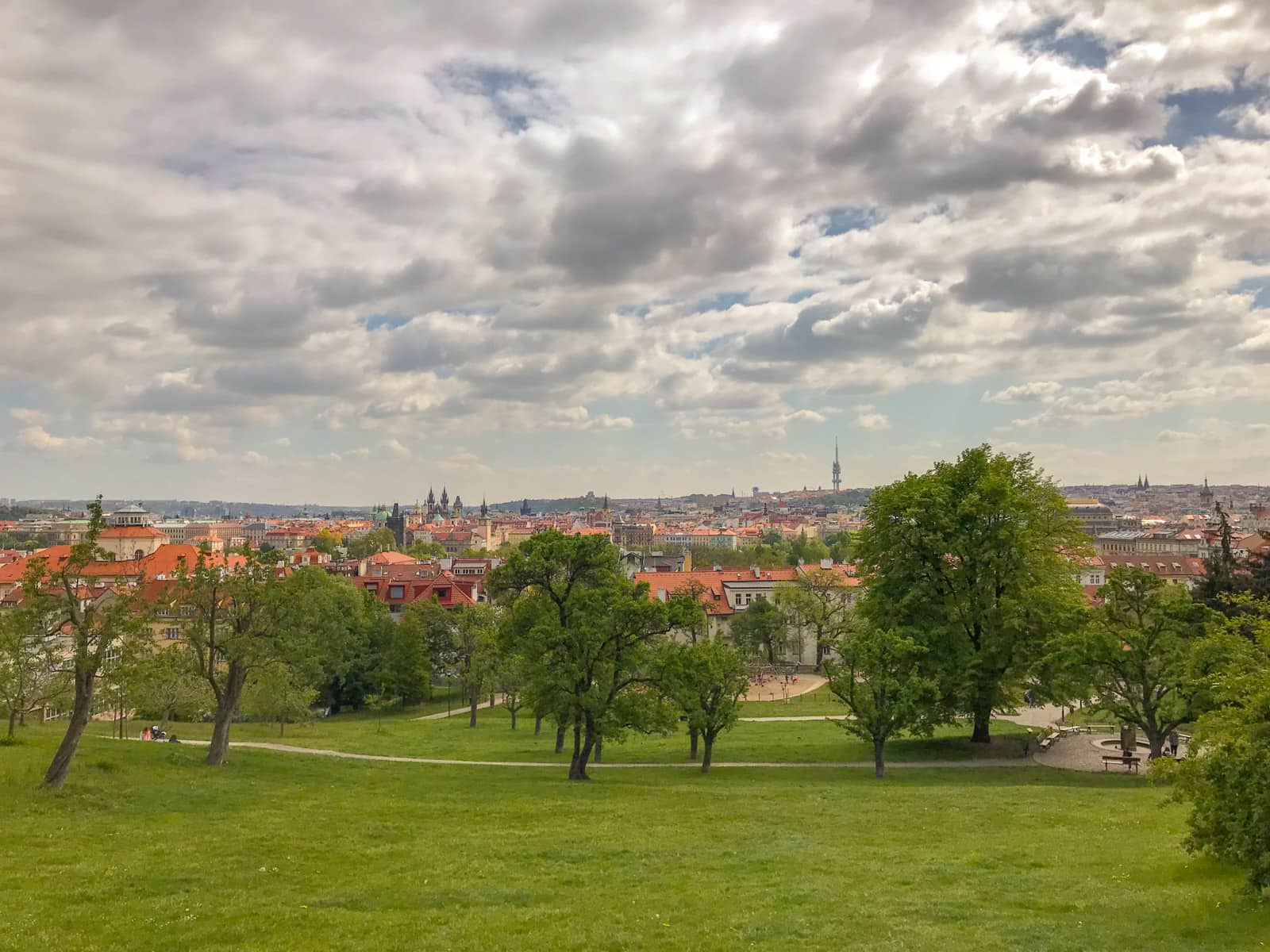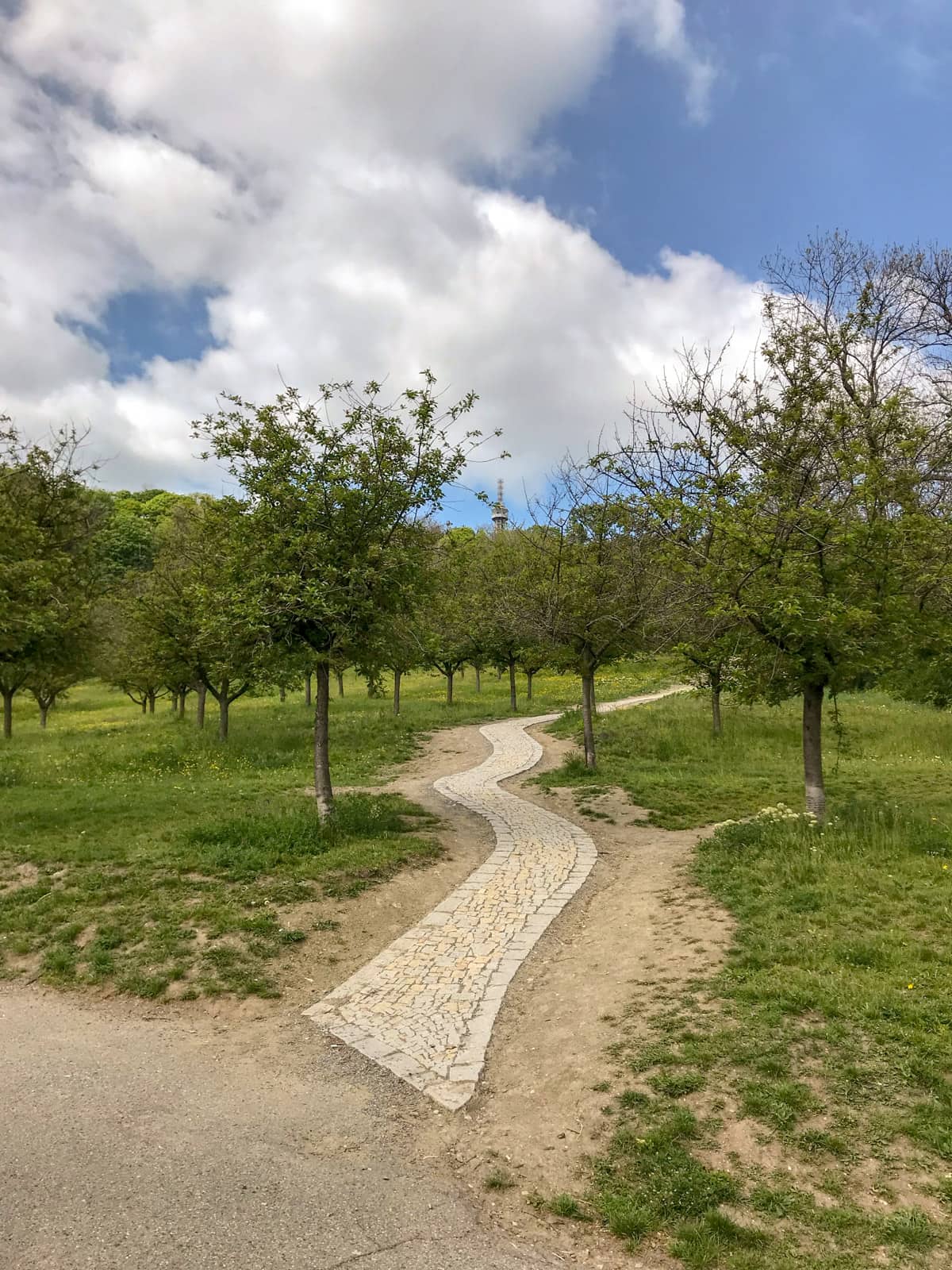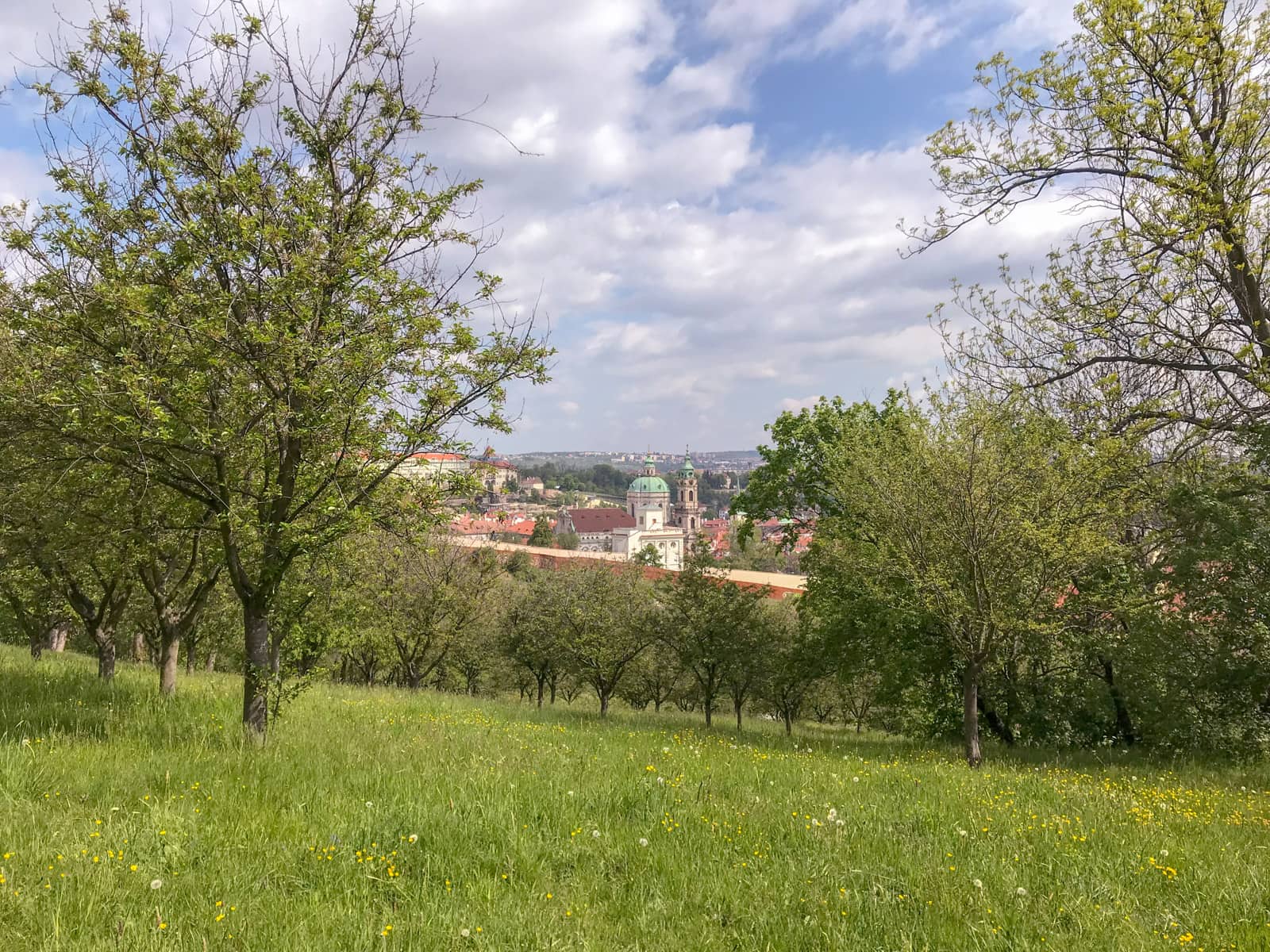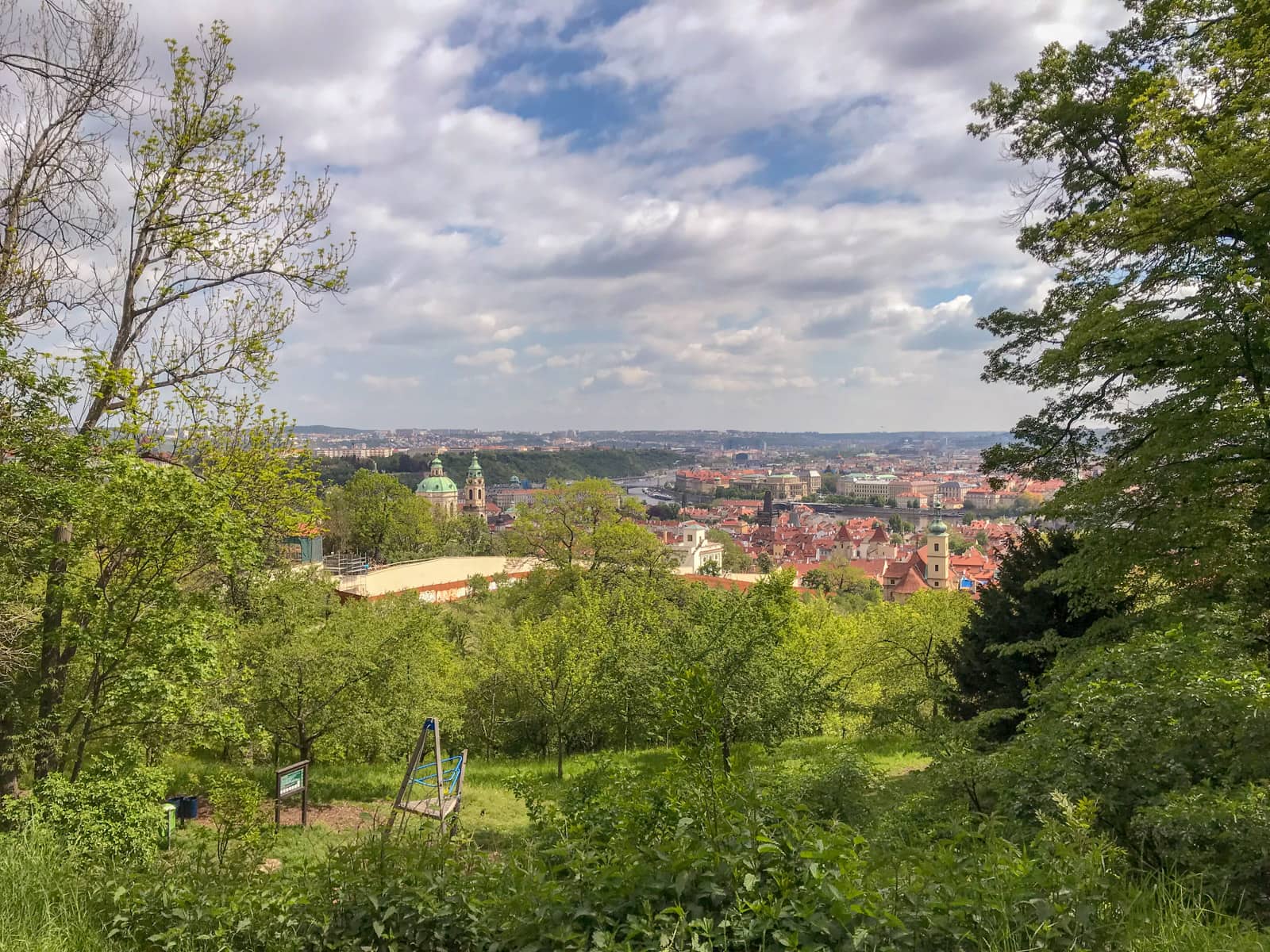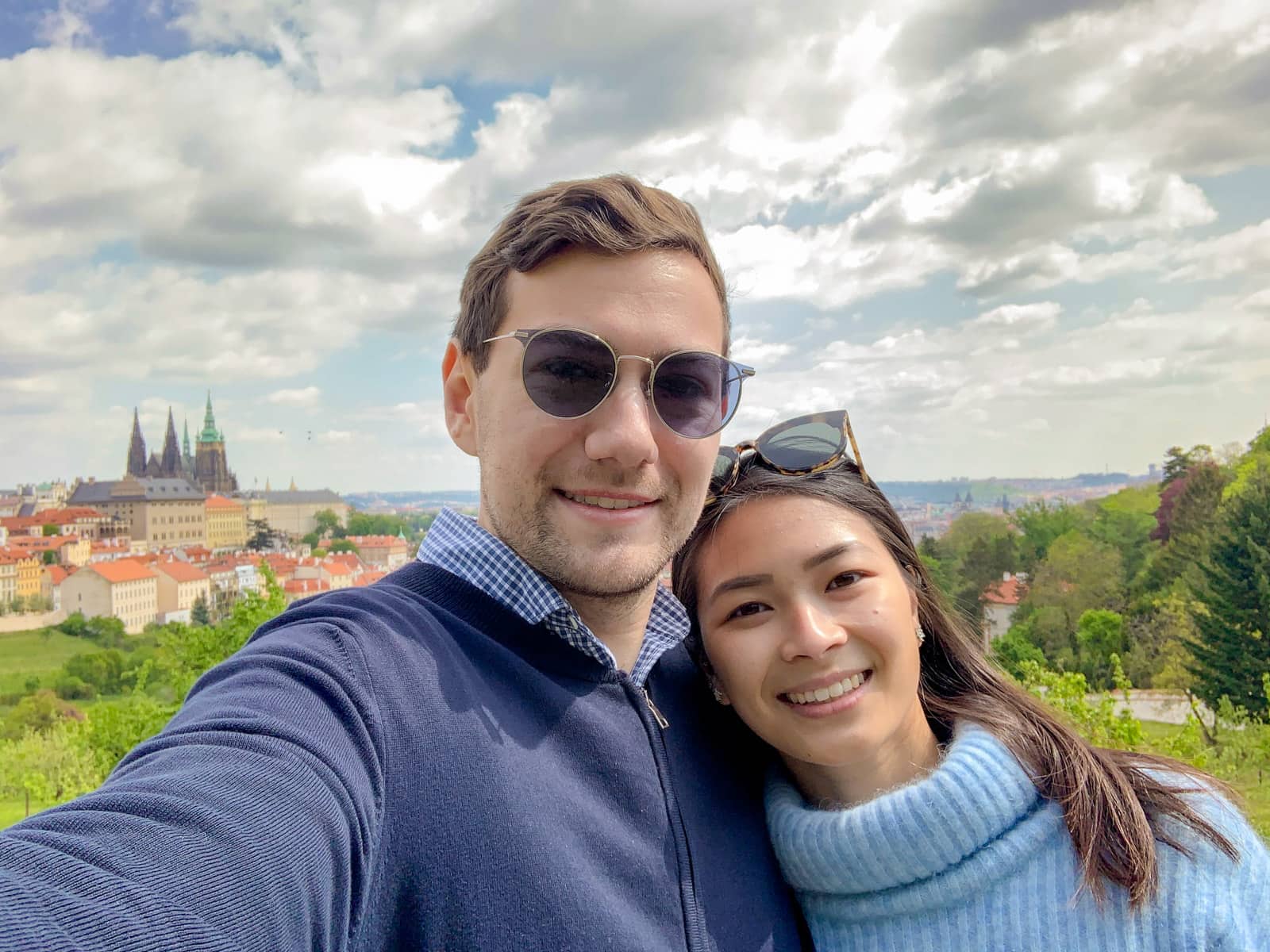 I didn't take any interesting photos of the Charles Bridge – and as I mentioned, it was a bit underwhelming. As we walked back over the Charles Bridge, it was packed with people and basically like a mosh pit… so it's a good thing we actually passed it earlier when it wasn't that busy.
We had some pasta for lunch, which, sadly was a little expensive, even though it tasted absolutely fantastic because it was authentic Italian. So we ended up grabbing dessert as well!
The rest of our time in Prague was spent exploring the city and seeing the Astronomical clock again, but this time we went close to the hour, so that we could see and hear the clock strike. It was 6:00pm and I was curious to know whether it would strike 18 times for 24-hour time. I was right! 🕰️
So generally, apart from the pasta we had for lunch, we found that food in Prague was pretty cheap. We ended up eating at a fancy fusion restaurant called Nota Bene for dinner. They had a nice complimentary appetiser that had a lot of ricotta cheese. Nick couldn't stomach it all but I was so excited to be eating cheese that I finished his for him. I had a steak which was fabulous and presented really nicely.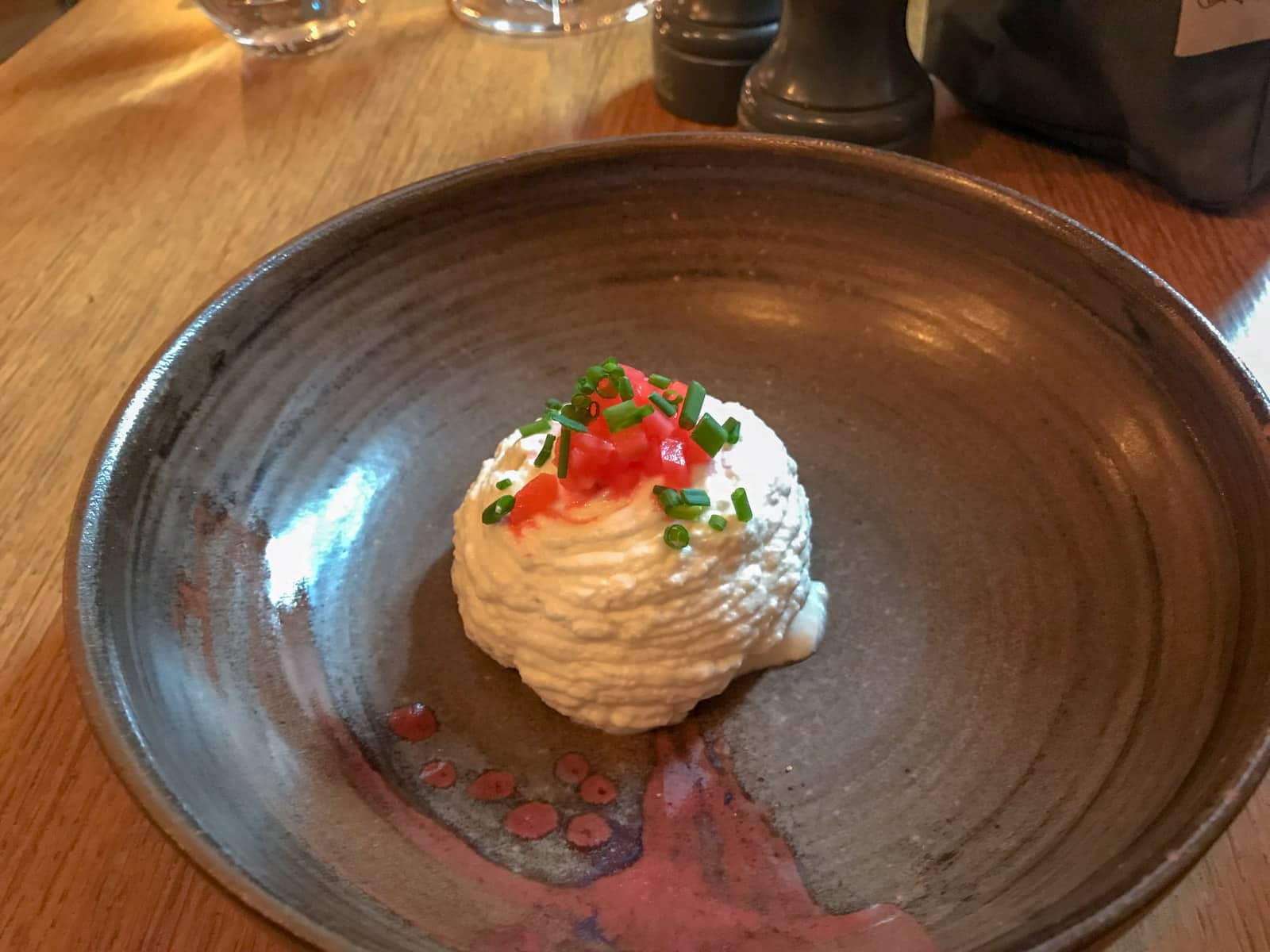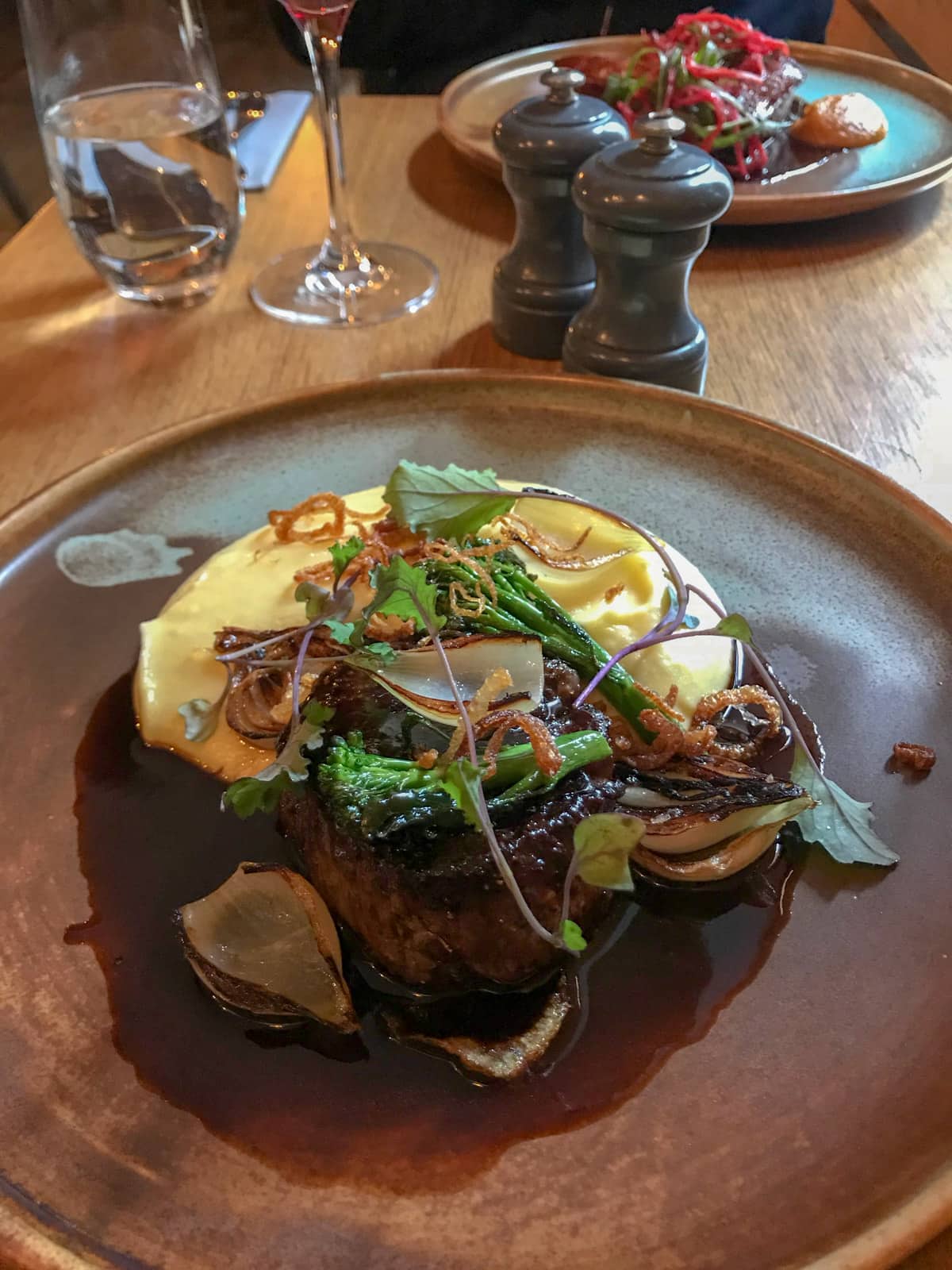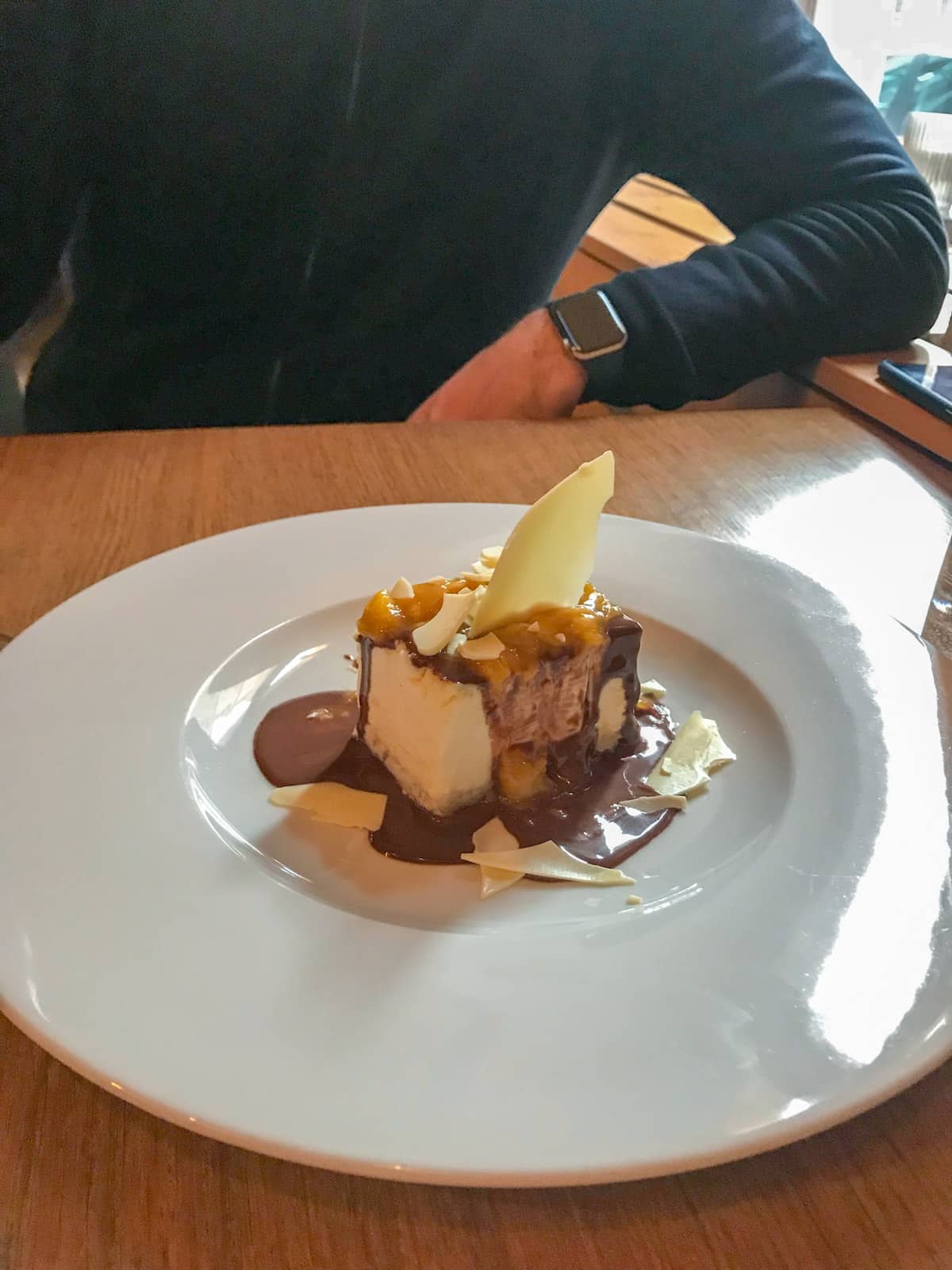 And so… that concludes our short time in Prague. Many people say that Prague is beautiful, but if I had to sum it up: yes, it was a very pretty city, but I wouldn't spend much more than a few days there, and it is a little overrun with tourism. The main streets were dotted with far too many trdlo stores, crystal shops (we spotted like three Swarovski stores on one block, too), and bulk candy stores (which all had the same pirate themed branding). It was rather odd. If you go to Prague, certainly make an effort to eat the local cuisine and definitely walk off the main streets, because it's ever so quiet and you might find it a little more comfortable and enjoyable.
---
Thanks for tuning into this blog post about our 2019 Europe trip! You can check out the hashtag #cookesEU19 on Twitter or on Instagram for summaries and photo highlights!
🇦🇹 We'll see you next time for a blog post about Vienna – it was actually one our favourite cities on the trip!