Berlin: A city characterised by its intricate history
This is the third in a series on a Europe trip that myself and my husband Nick took in 2019. The first is about Amsterdam, you can read that first if you like. The last episode was about Hamburg, so check that out too! If you're new to my blog, welcome! You might also like to know that last year I started to limit photography to 50 images per travel post, as many blog posts out there can be overrun with a little too many photos for your 4G connection, and perhaps too many of the same thing 😉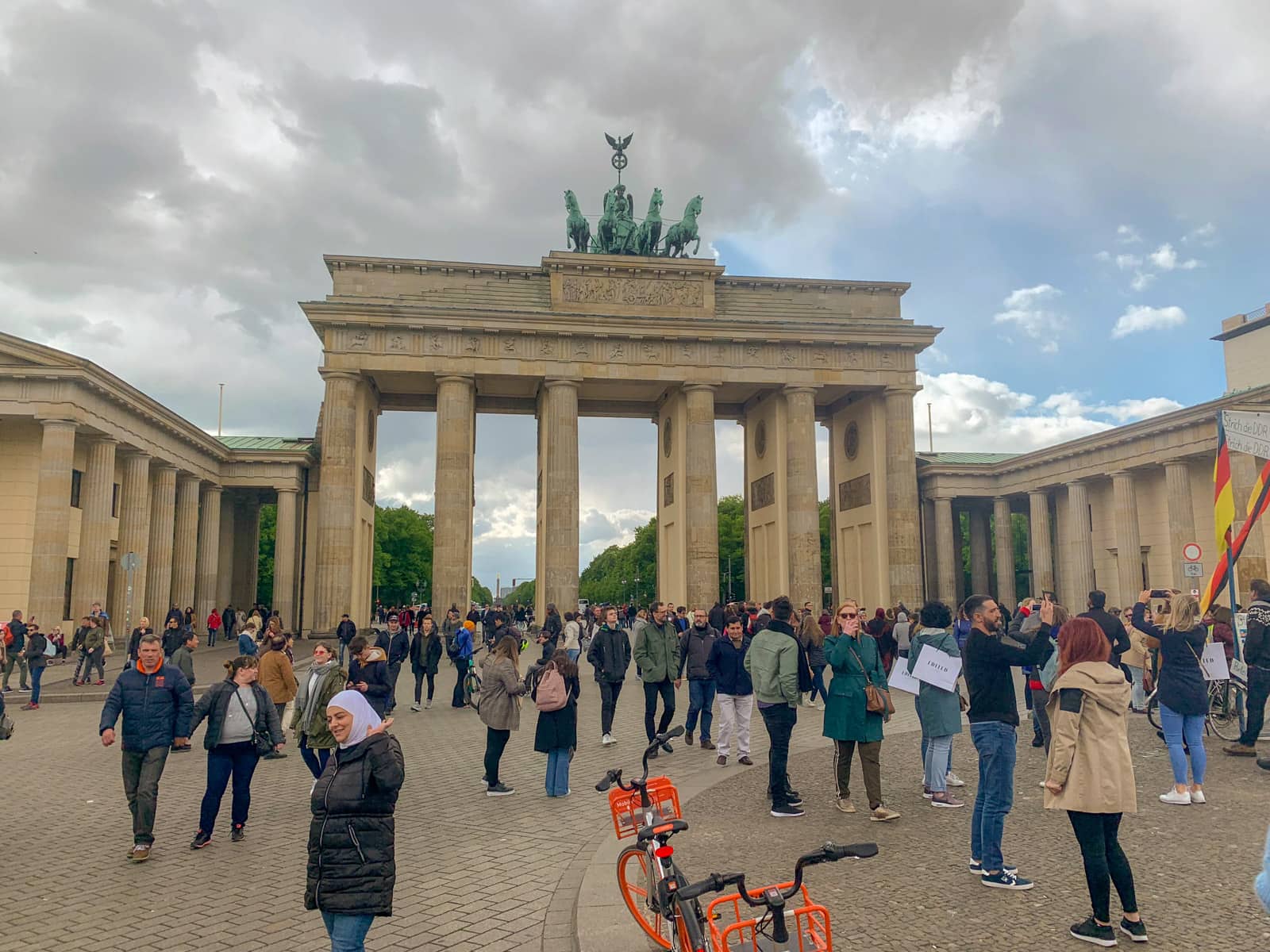 Oh Berlin, you fascinating city. I almost called this blog post Berlin, we need to talk 😂
During our stay in Berlin we stayed near the area of Kreuzberg. I'm going to start by saying that I really enjoyed our time in Berlin, but I had the absolute worst of first impressions. As we walked through the streets to check into our Airbnb, we went through the suburb of Neukölln, which has a large Middle Eastern community, so there are a lot of Middle Eastern folks, as well as stores and eateries. There was also a lot of graffiti. I grew up in a neighbourhood that was actually quite similar to this! Sydney is extremely different from Berlin, obviously, and the neighbourhood I grew up in was home to some gangs, robberies, and violence, including shootings. I was also used to being stared at a lot by men. So as we walked through Neukölln, I honestly didn't feel safe. I knew I was thinking irrationally, but the feeling was hard to shake as we walked through a dark building to access our Airbnb which was in a garden house.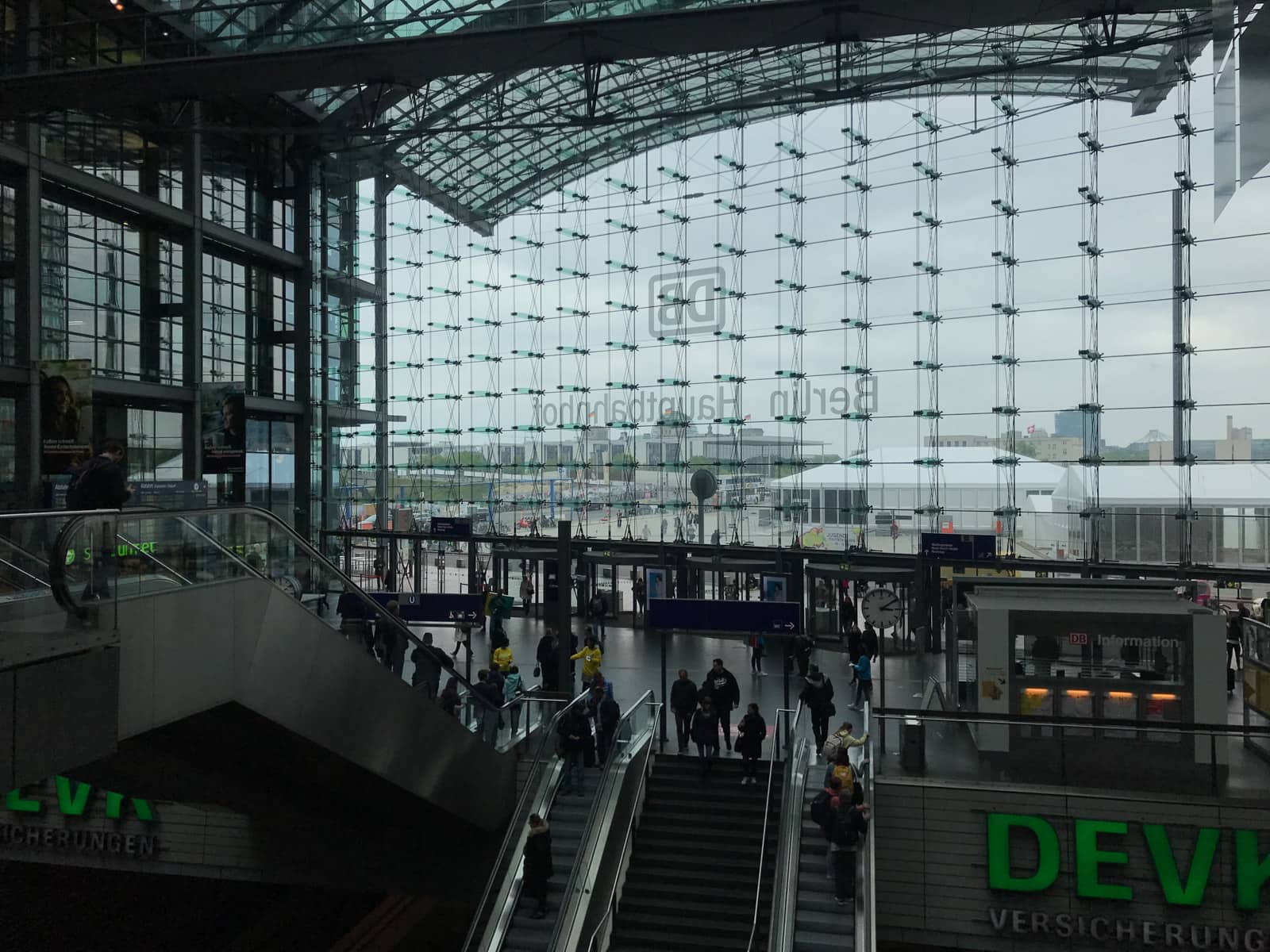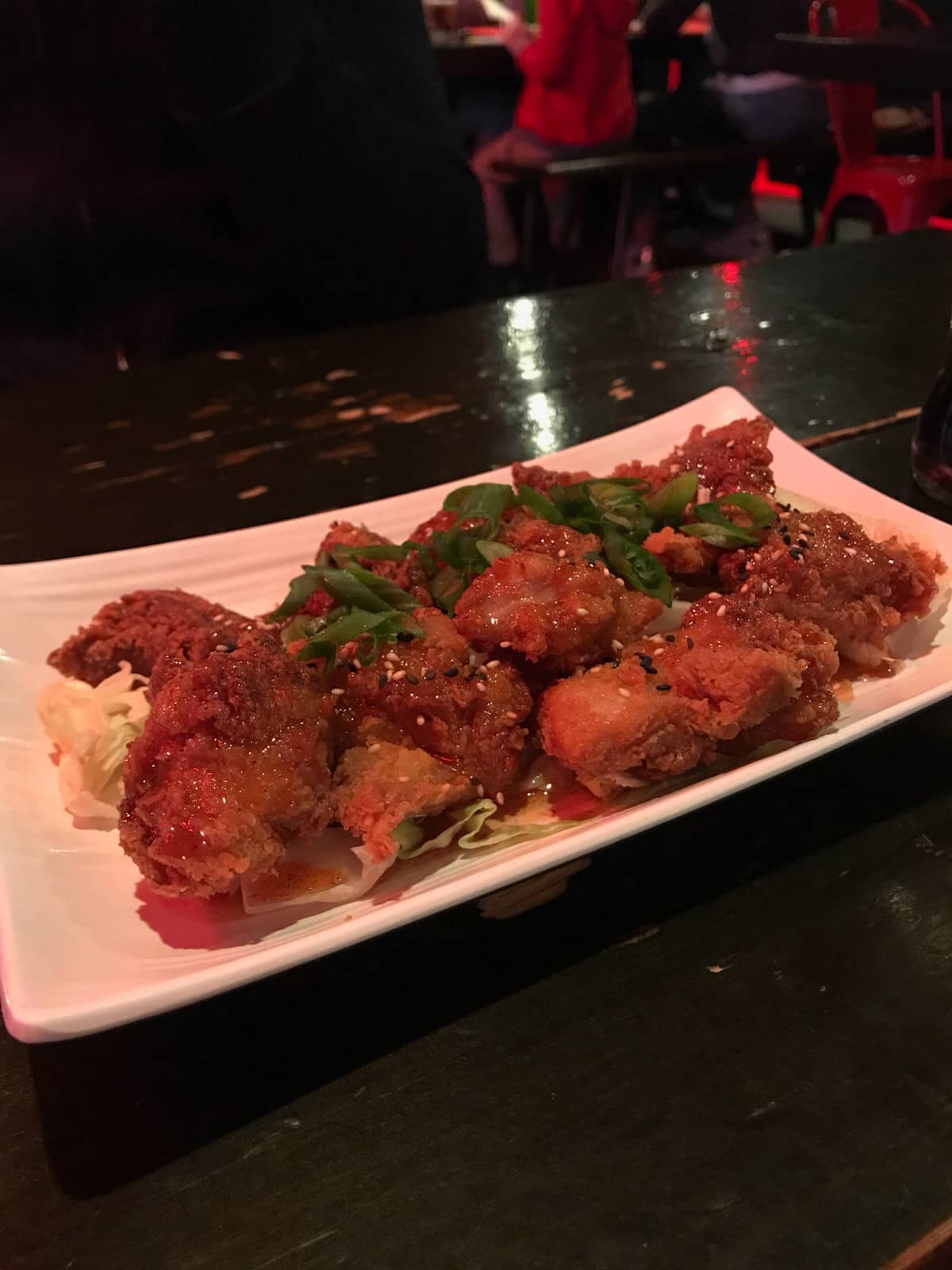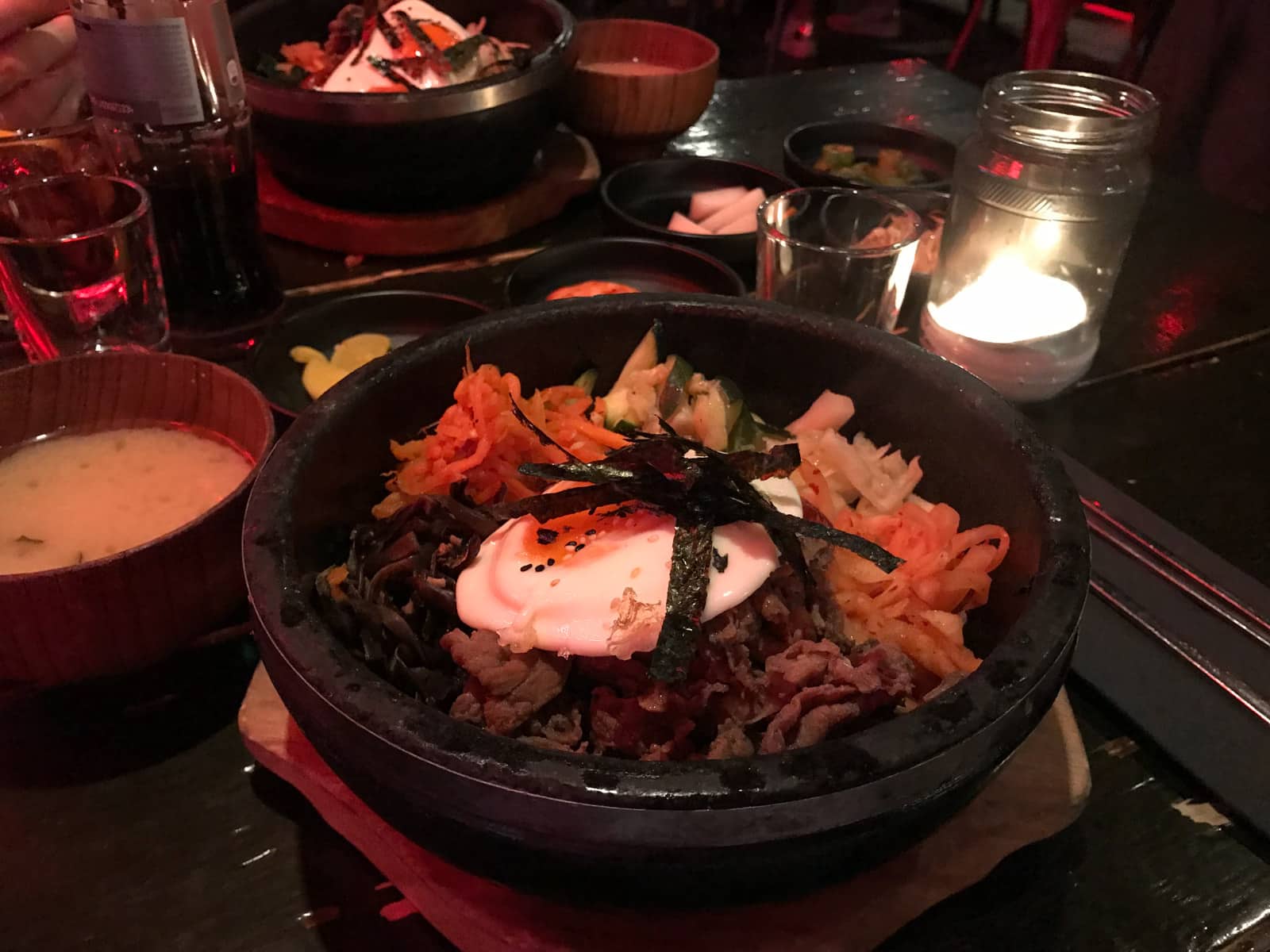 Fast forward 24 hours later and my "opinion" had completely changed and my thoughts were reversed. I'd read about the way Berliners see graffiti (mostly as street art – but graffiti of tags and male genitalia? – well, I beg to differ), we took a walking tour with a local guide who lived in Berlin and had German background, and we learned that hundreds of years ago, the lower-class folks would live in the garden houses – folks of higher classes lived in the houses that faced the street. We also saw patches of green and learned so much about the history of Berlin that I thoroughly began to appreciate the city.
We were due to meet our tour guide at 5:00pm. In the morning we discovered a lovely cafe for breakfast called Two and Two. Founded by a Japanese woman and French woman, that became our go-to over the next couple of days. We had only come across it because we were desperate for food and didn't want to wait 40 minutes at a place we were hoping to stop at!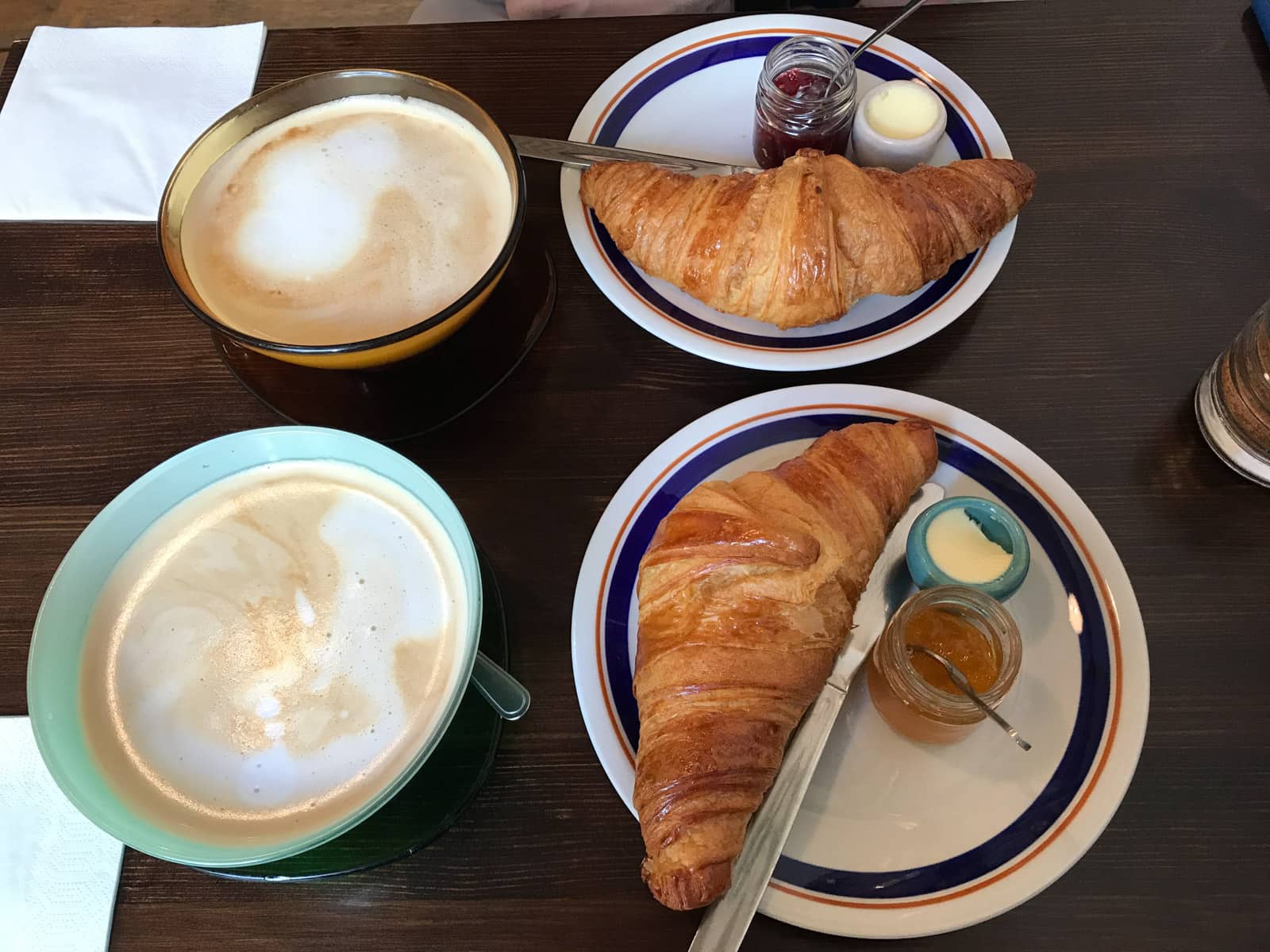 We had a look at the East Side Gallery and saw some of the remains of the Berlin Wall, with commissioned artworks on one side, and street art on the other.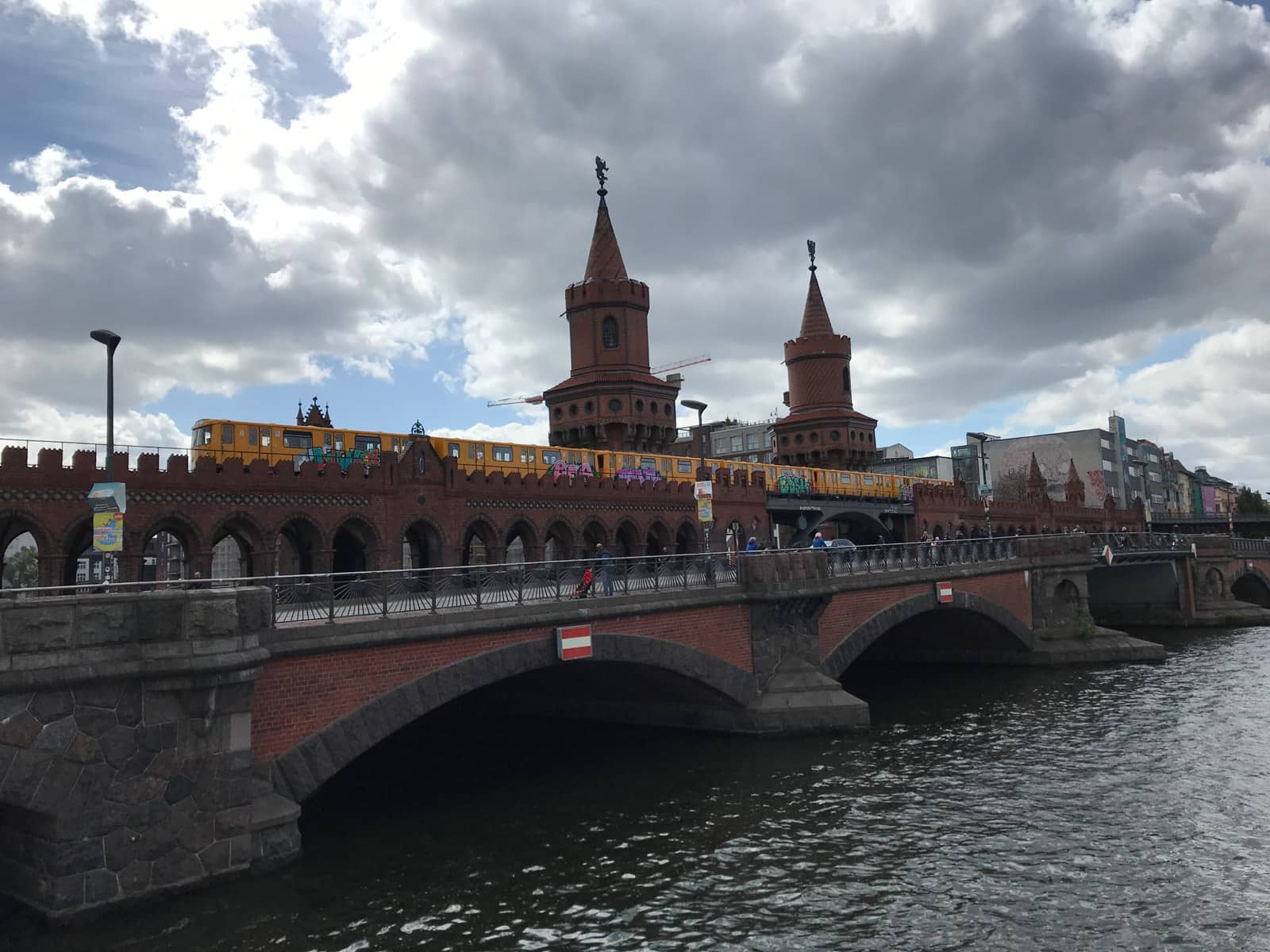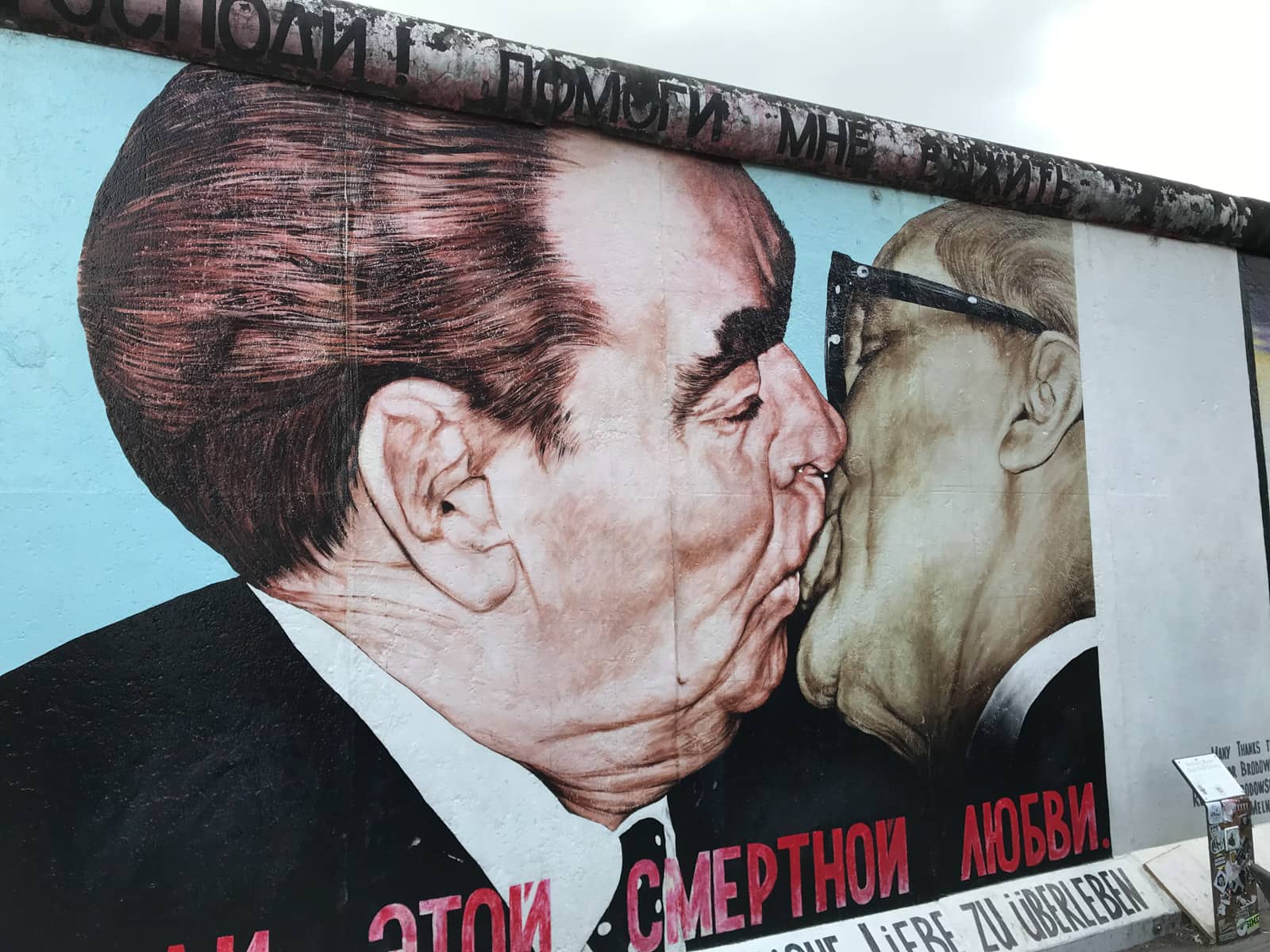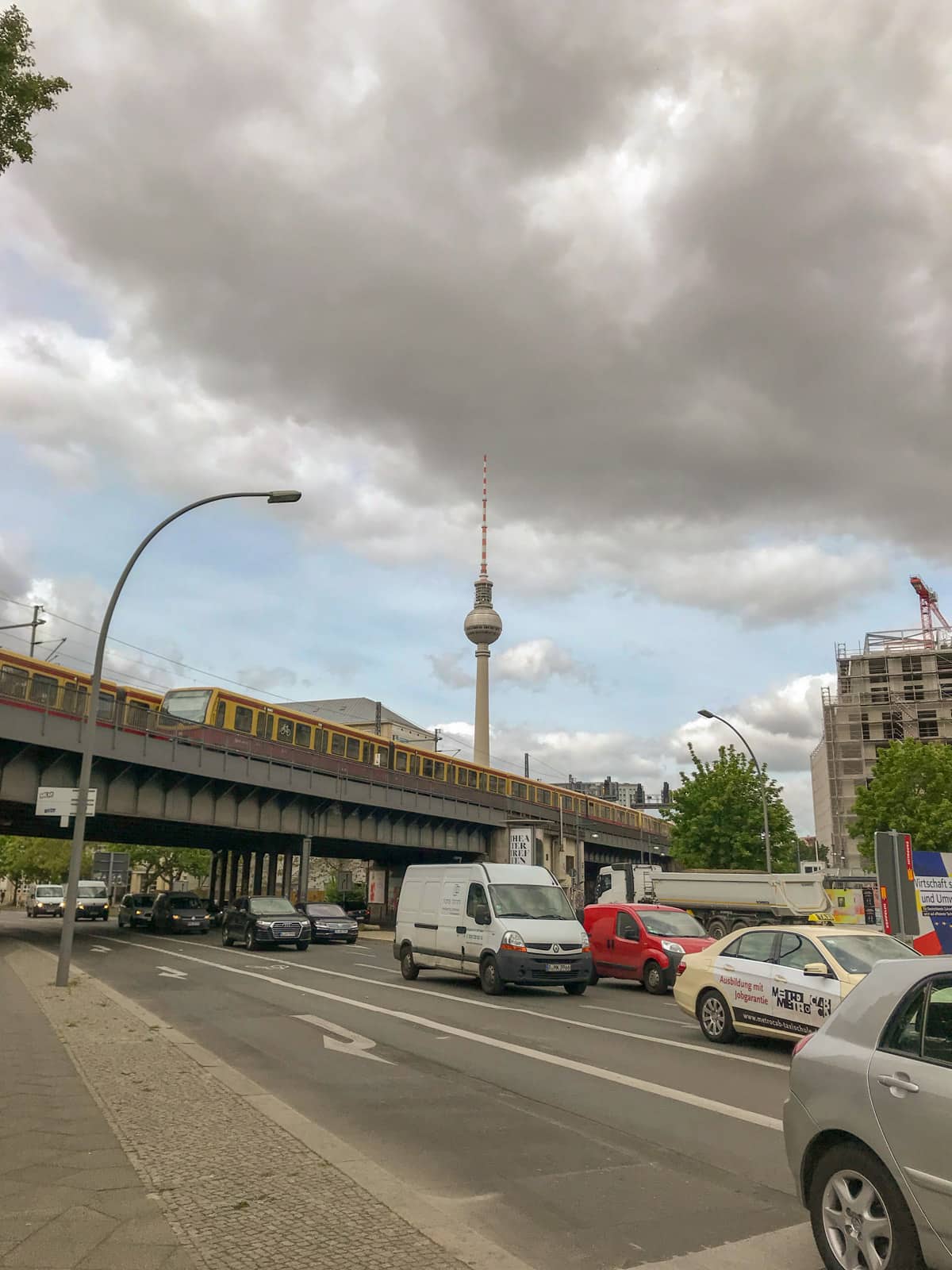 It was extremely cold and taking public transport would take around the same amount of time as walking, so we walked. We went to Alexanderplatz, where there was a market and the famous world clock. We had a giggle because it was the filming location of a scene from one of the films from the Jason Bourne franchise, and there was a quotable quote, "Bourne's on the tram".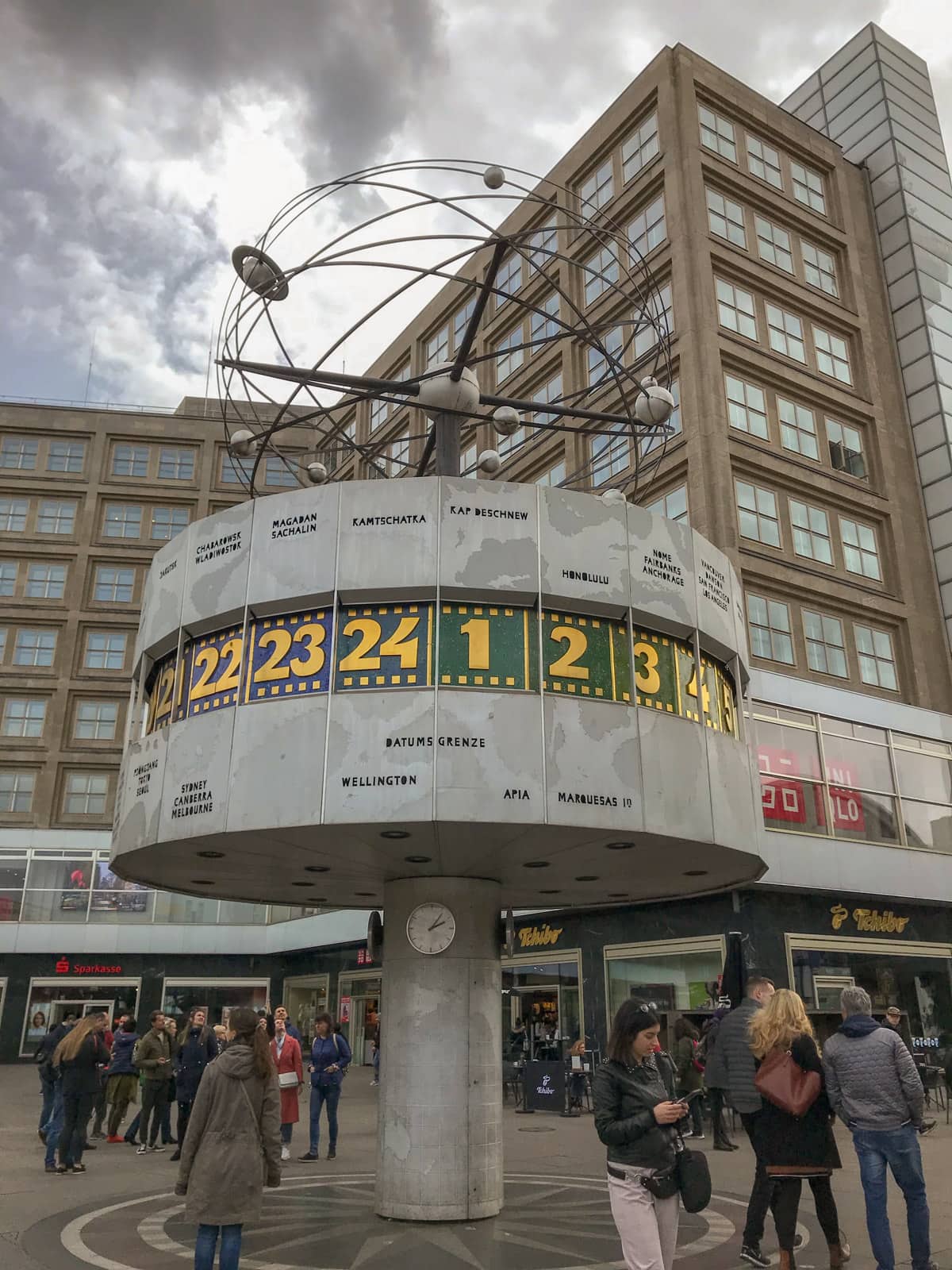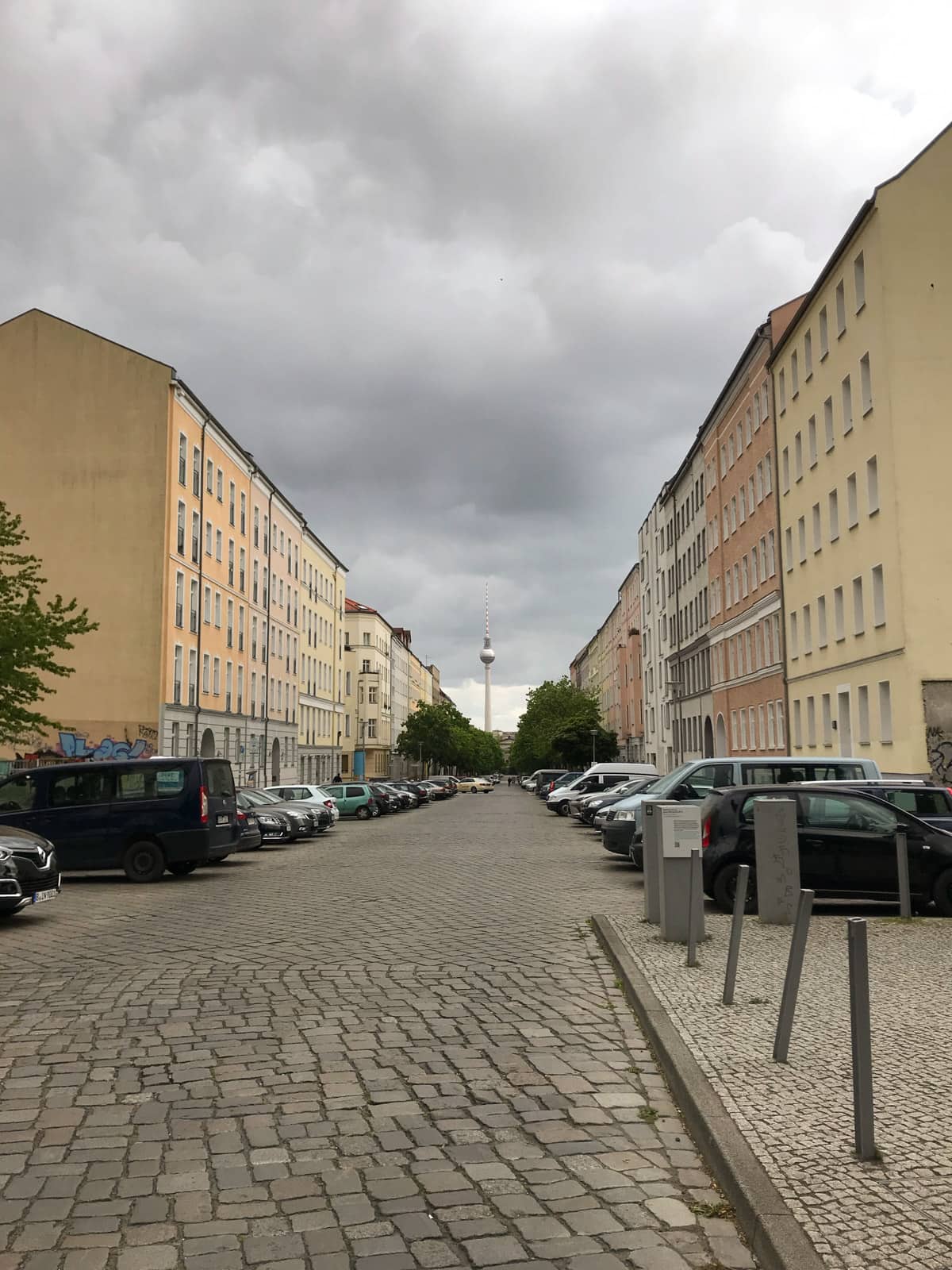 Before meeting our tour guide, we spent some time in the Berlin Wall Memorial, where we could see part of the original wall and the "death strip" that had been preserved.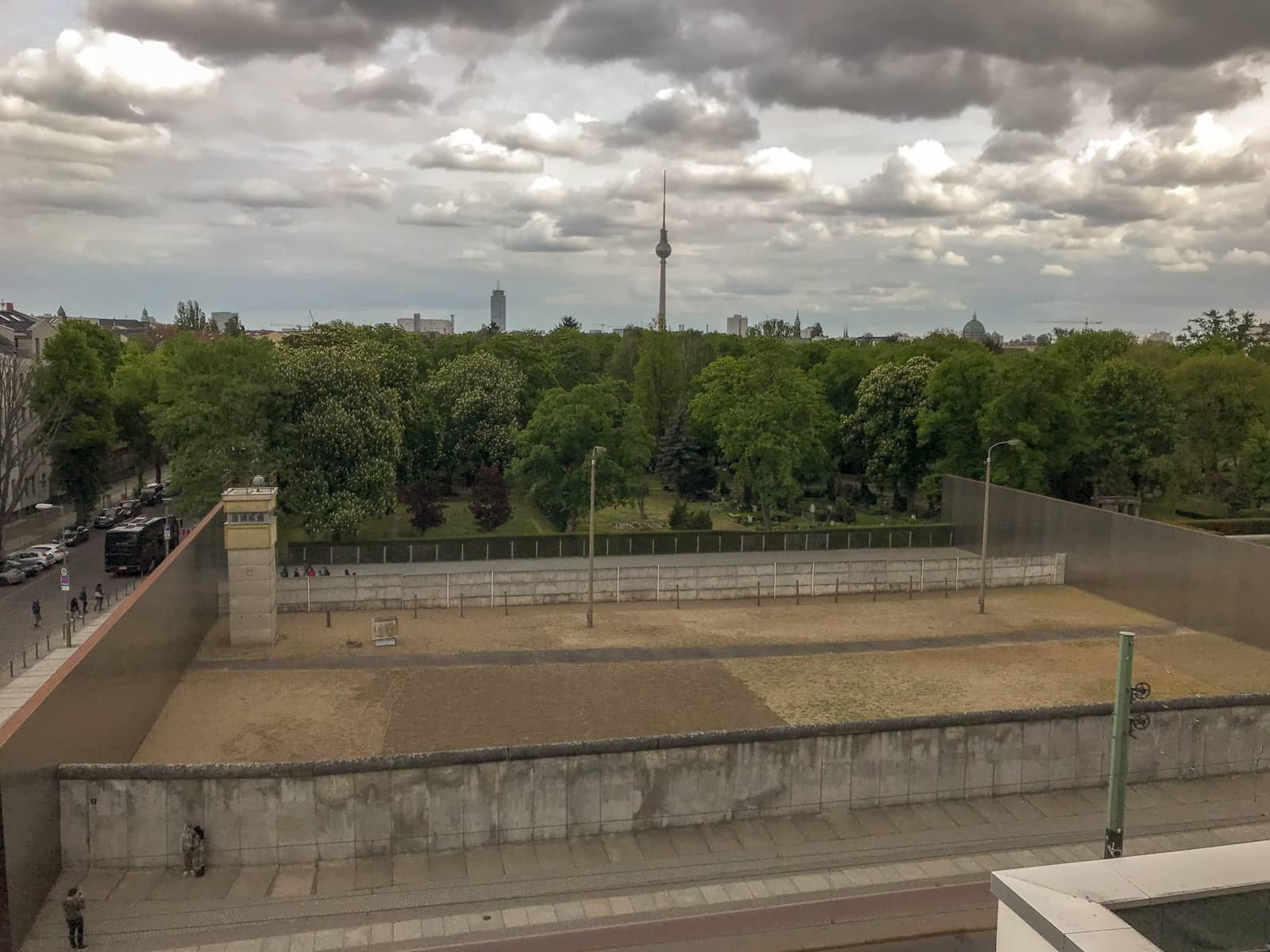 Our tour guide was fantastic. He shared a lot of interesting facts about the city and we walked to spots in Berlin that we would never have known about ourselves without the tour. To start with, he showed us and told us the story about an old ballroom's history, and we also stopped by a local bakery for a snack.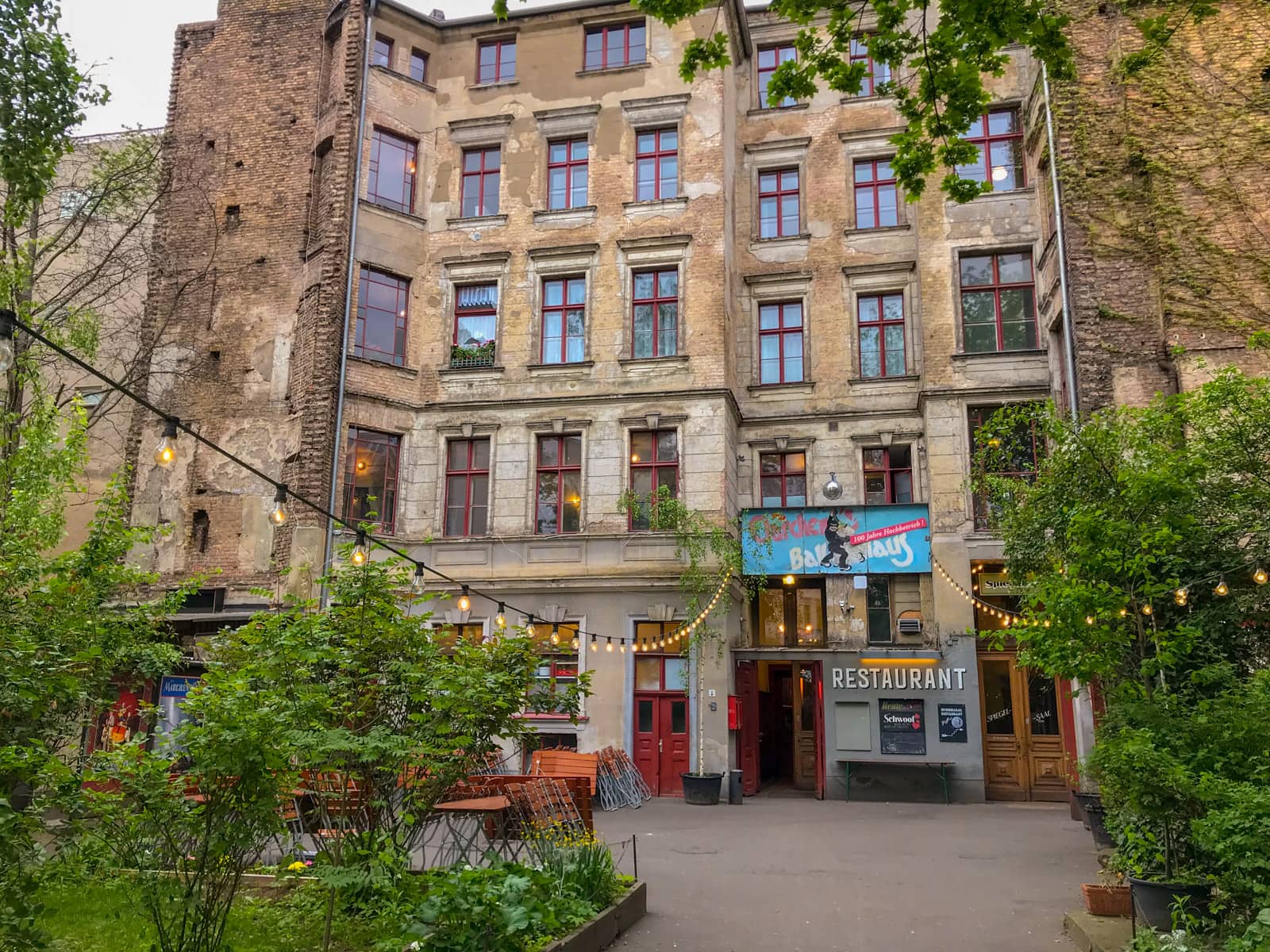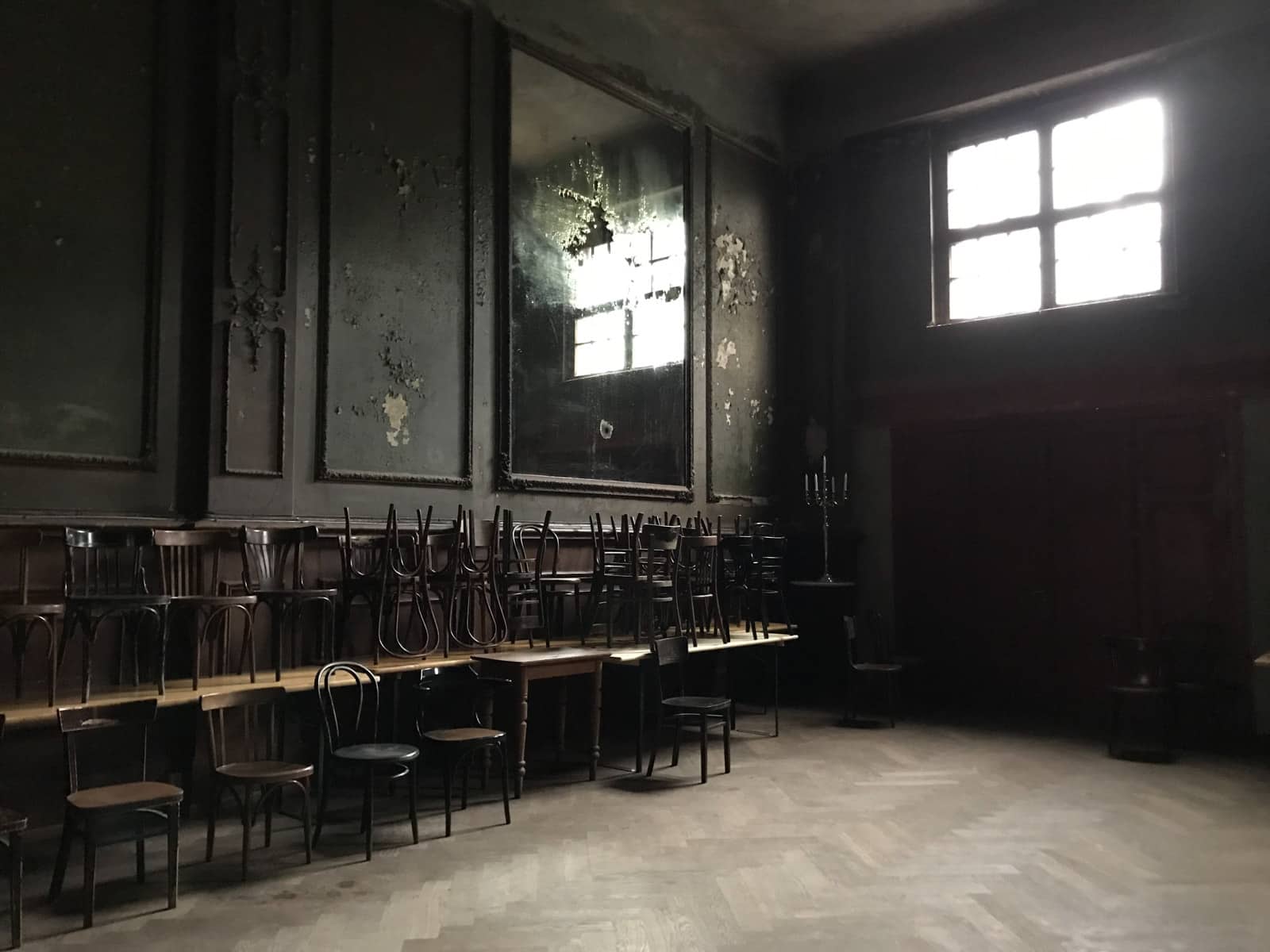 We came across a "hof" (the German term for the courtyards off the street) that our tour guide said was so full of tourists taking photos in summer that you couldn't even make it to the back of the courtyard. We were lucky enough to see it without much of a crowd being there.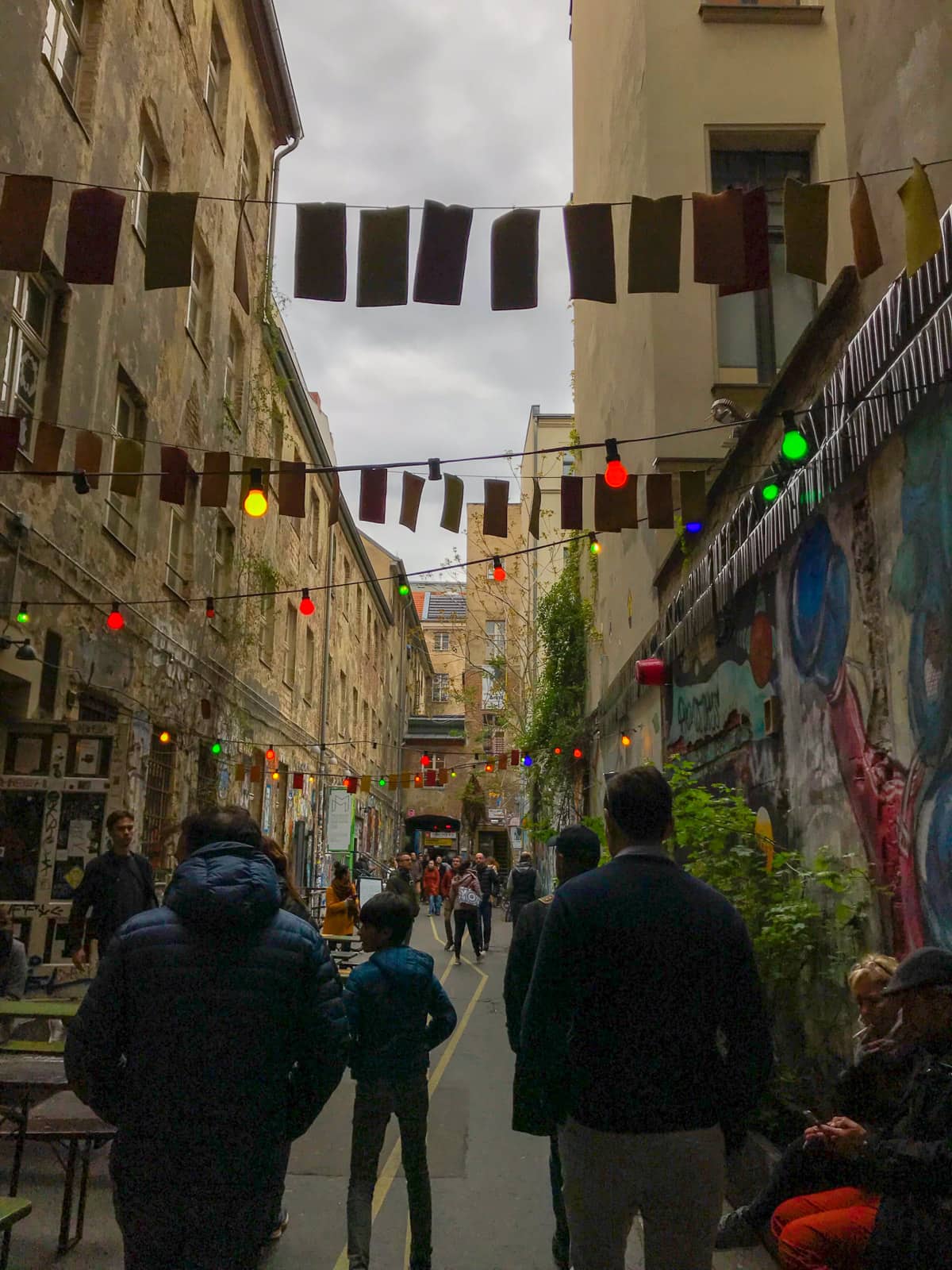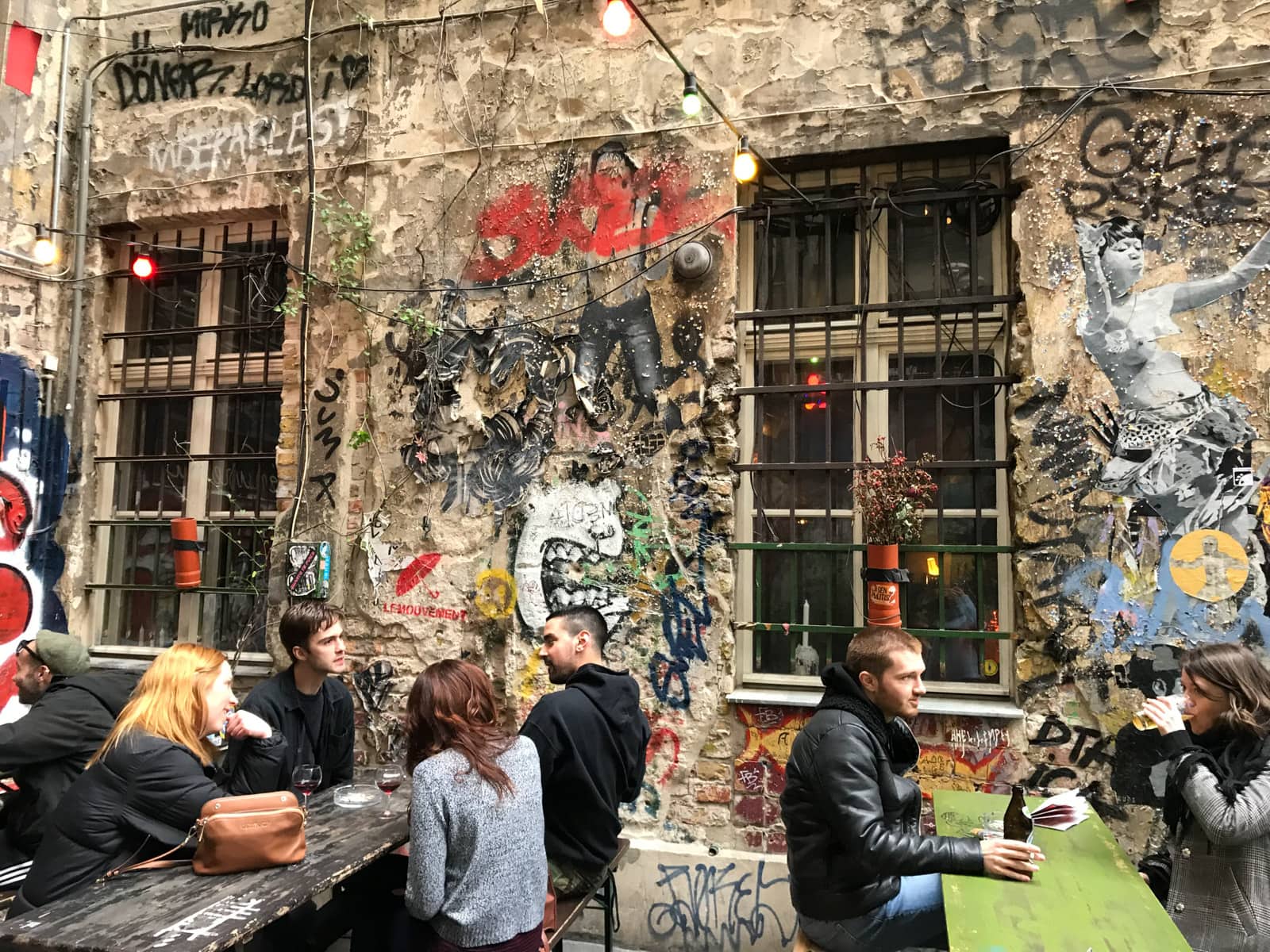 On our tour we walked past the Neue Wache ("New Guardhouse") memorial, where the remains of an unknown soldier and an unknown concentration camp victim are entombed. The memorial is largely an empty space, in the the centre a sculpture, Mother with her Dead Son, by Käthe Kollwitz. The sculpture is an enlarged version of the original, placed under the oculus, and exposed to the rain and sun. Kollwitz lost both her sons to war – the story goes that after her first son was killed, she refused to let her youngest son enlist in the war, but he died during the First World War. Her art, including this sculpture, was reflective of the pain of her loss.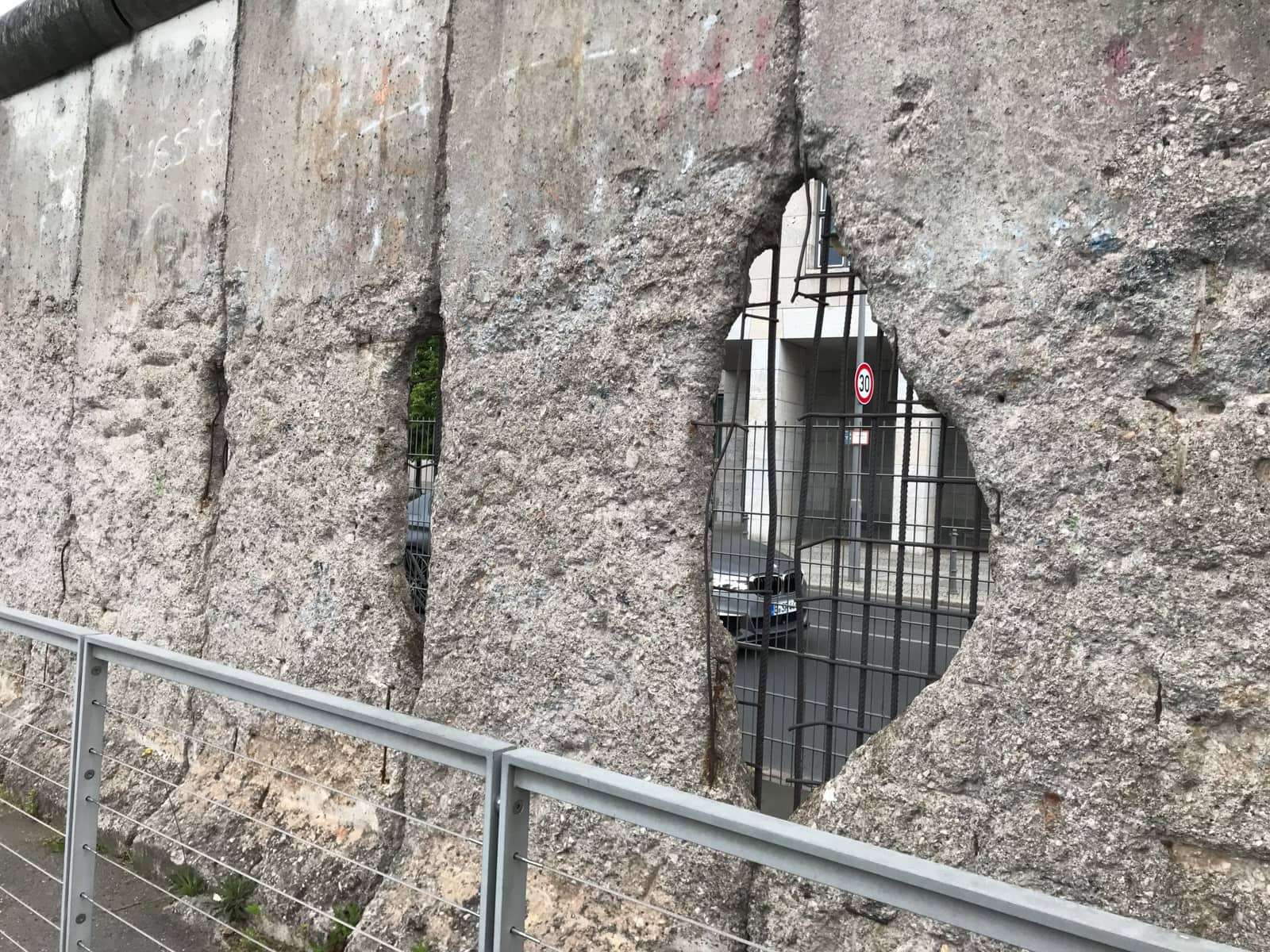 We passed the statue of Frederik the Great, our tour guide pointed out a public toilet that happened to be the oldest one in the city, and we also passed the spot where the Nazi book burnings occurred. Books that were against Nazi ideology were set on fire in protest. Now, the spot contains the Book Burning Memorial, a glass window in the ground displaying a series of empty bookcases below ground level. It's large enough to hold the 20,000 books that were burned durning the book burnings.
To finish off the tour we had some hot beverages (the place we were originally going to go to for currywurst was closed), checked out the Sony Centre, and headed past the Tiergarten park and through the Memorial to the Murdered Jews of Europe, before finishing up at Brandenburger Tor. I didn't take a lot of photos on the tour – I was really just taking it all in. 💕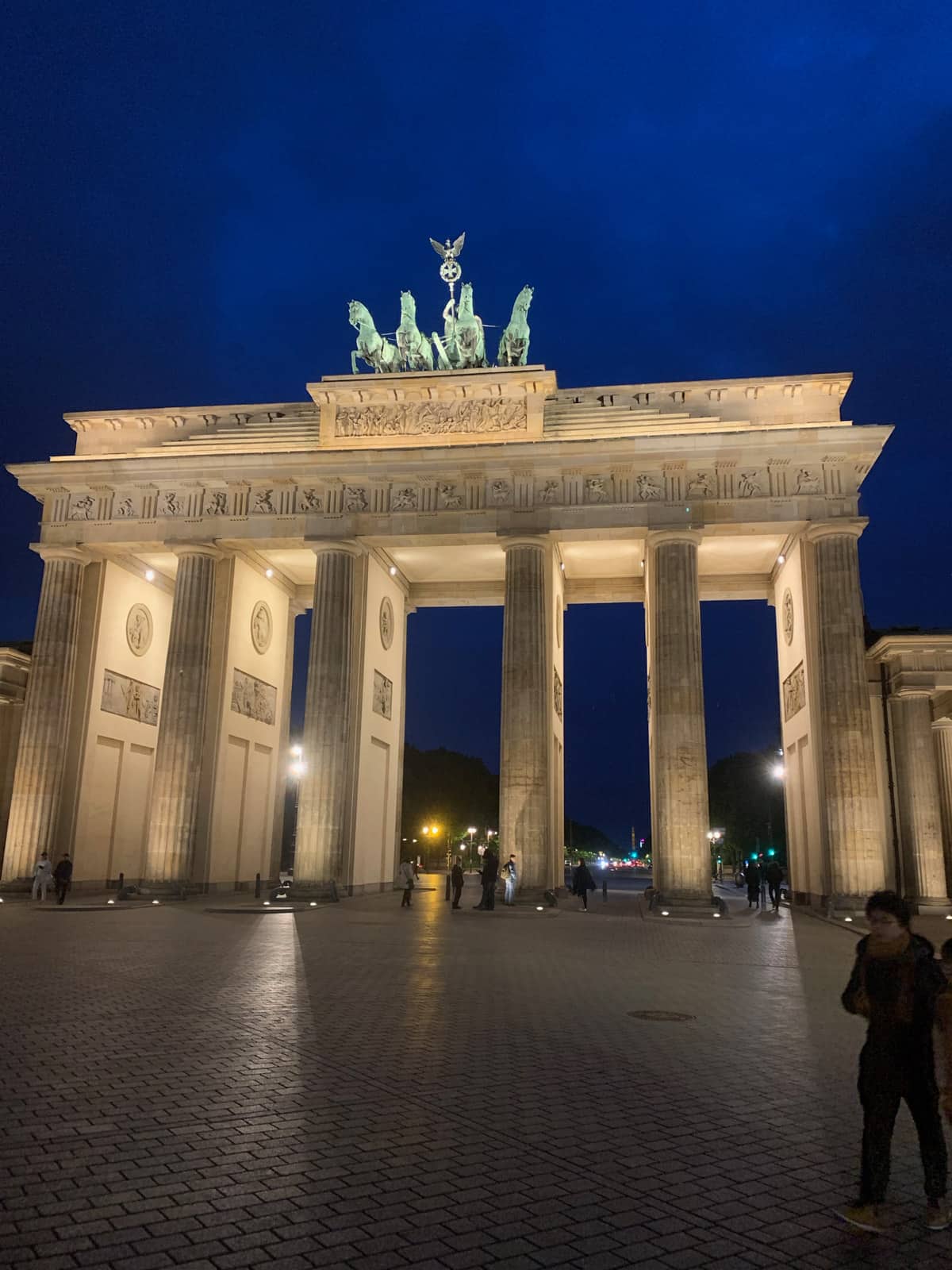 The next day we wanted to see a couple of the sights that we saw on the tour in the daylight – particularly the Memorial to the Murdered Jews of Europe. We started the day rather late, though, and spent a long time waiting to eat at popular brunch spot.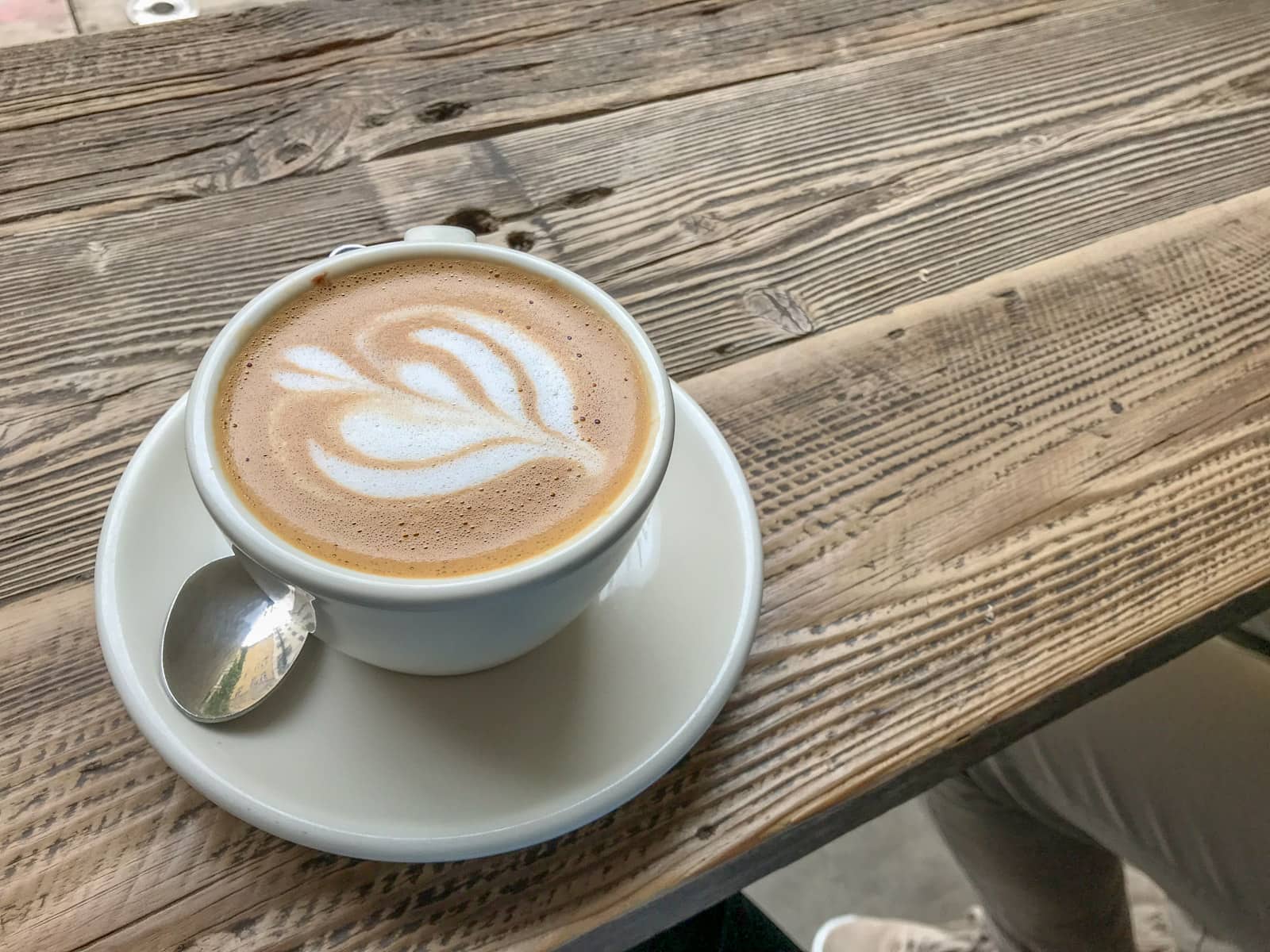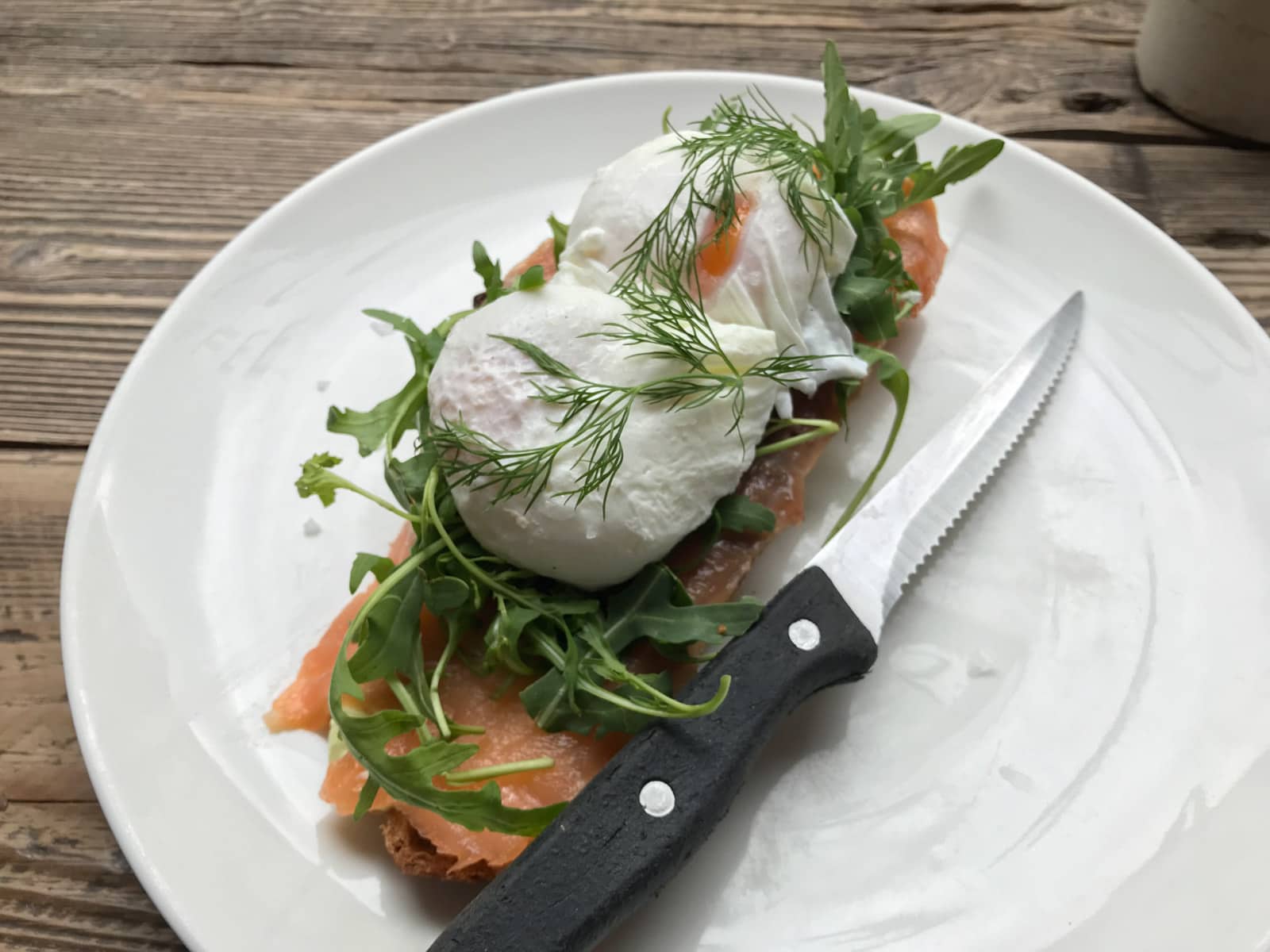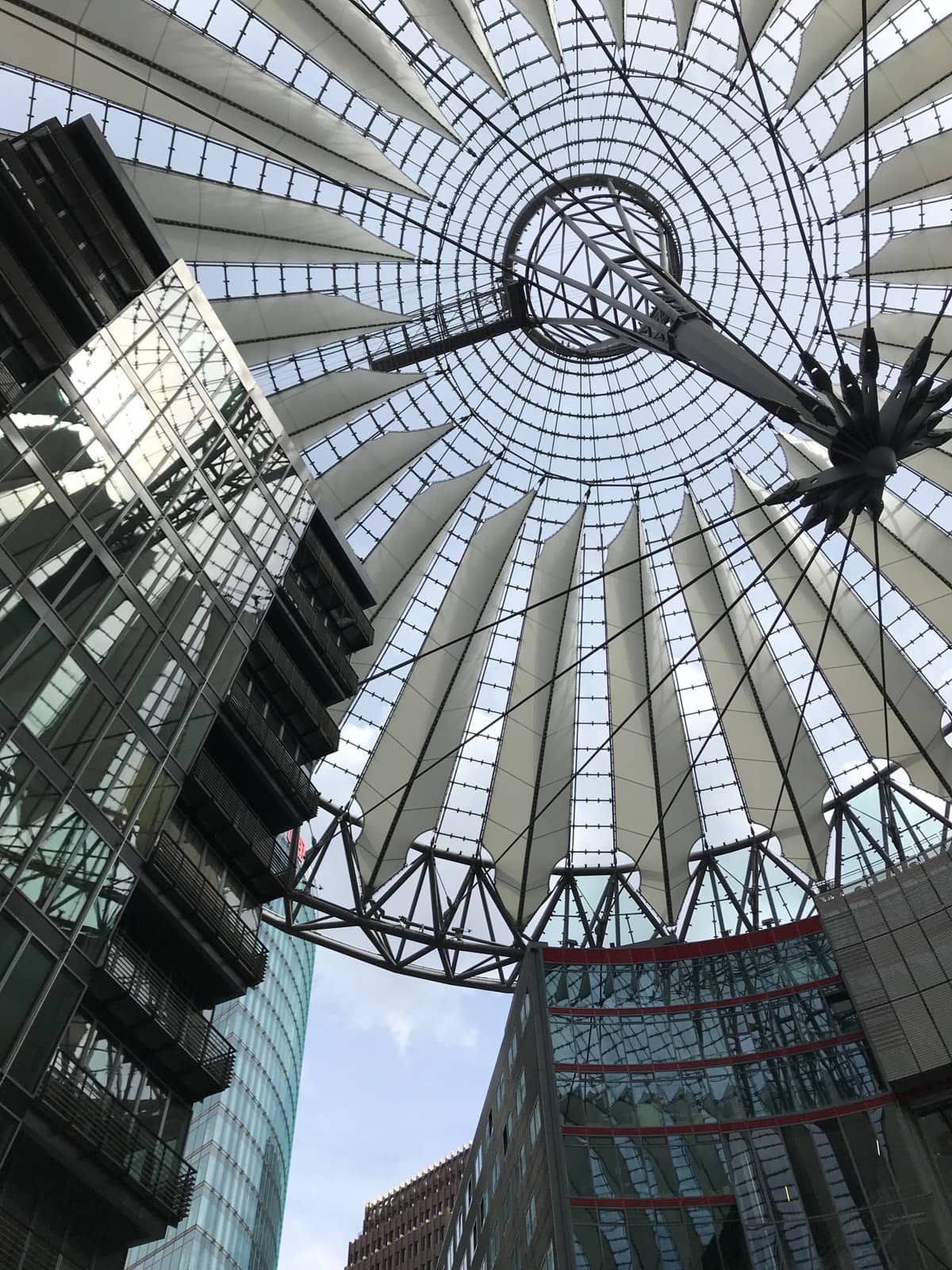 By the time we really got walking and moving, it was about 2:00pm. 😆
We saw the spot of Hitler's bunker, which is just the site of a parking lot now. It's only marked by a sign with some historical information. The bunker still exists; apparently they tried to destroy it by blowing it up, but ended up building on top of it instead, so it's not accessible.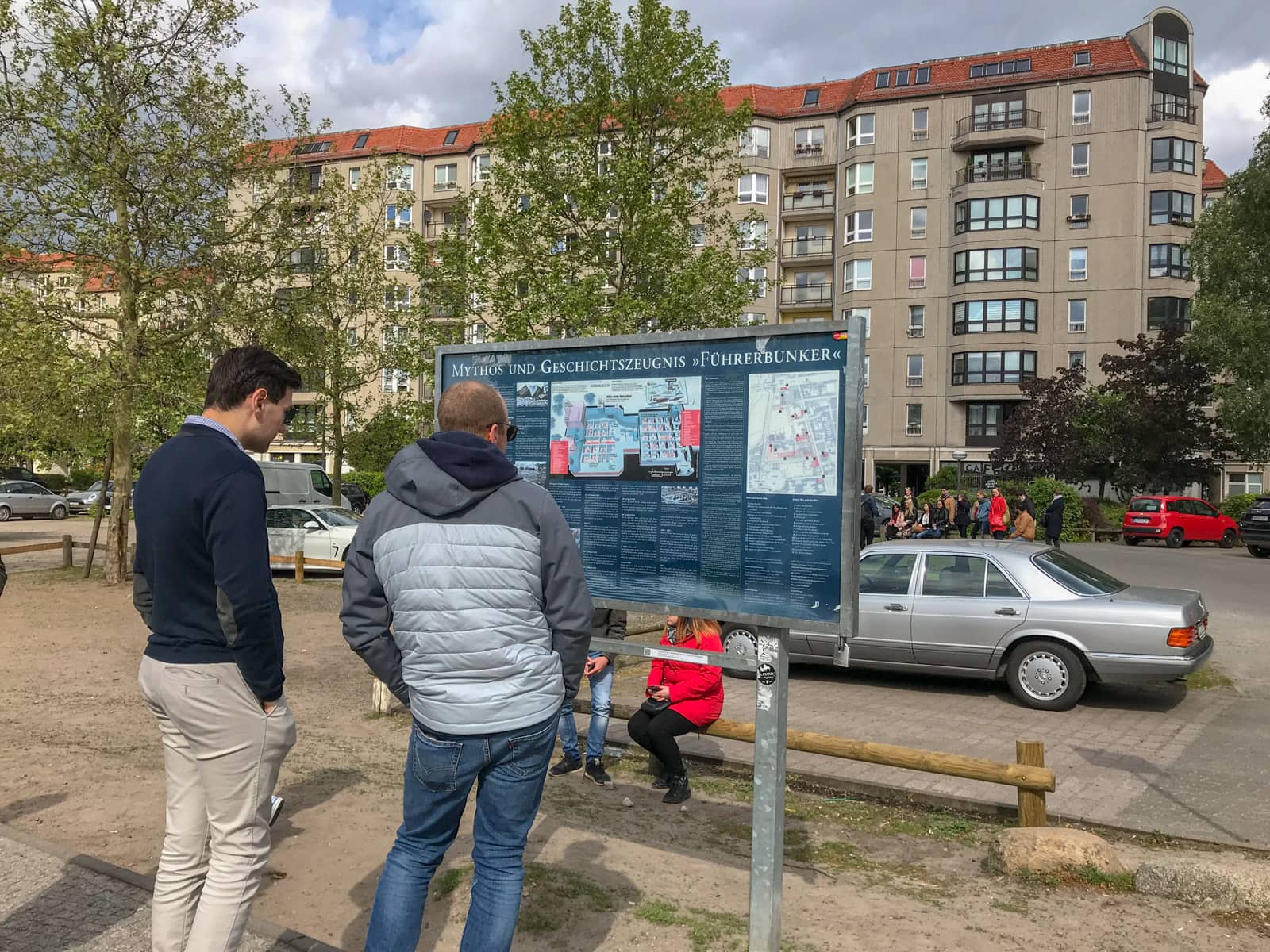 We saw the Memorial again, which, as our tour guide mentioned, was often treated as a playground by children, running around between the pillars like a maze with their friends. The experience was designed to be disorientating, consisting of many pillars shaped like rectangular prisms, arranged in a grid. From the street, you don't realise how big the memorial is. You also don't really see how deep it goes into the ground.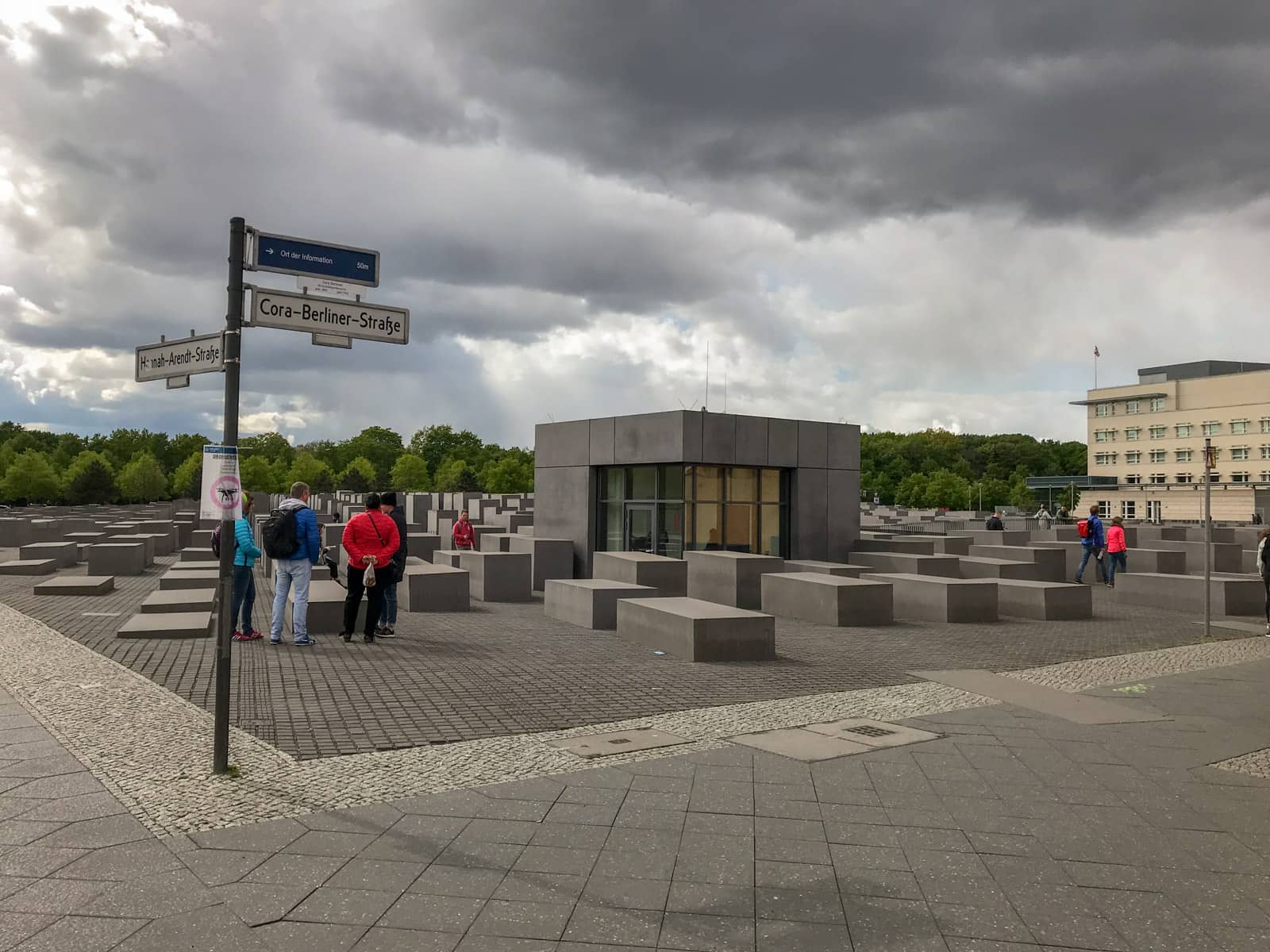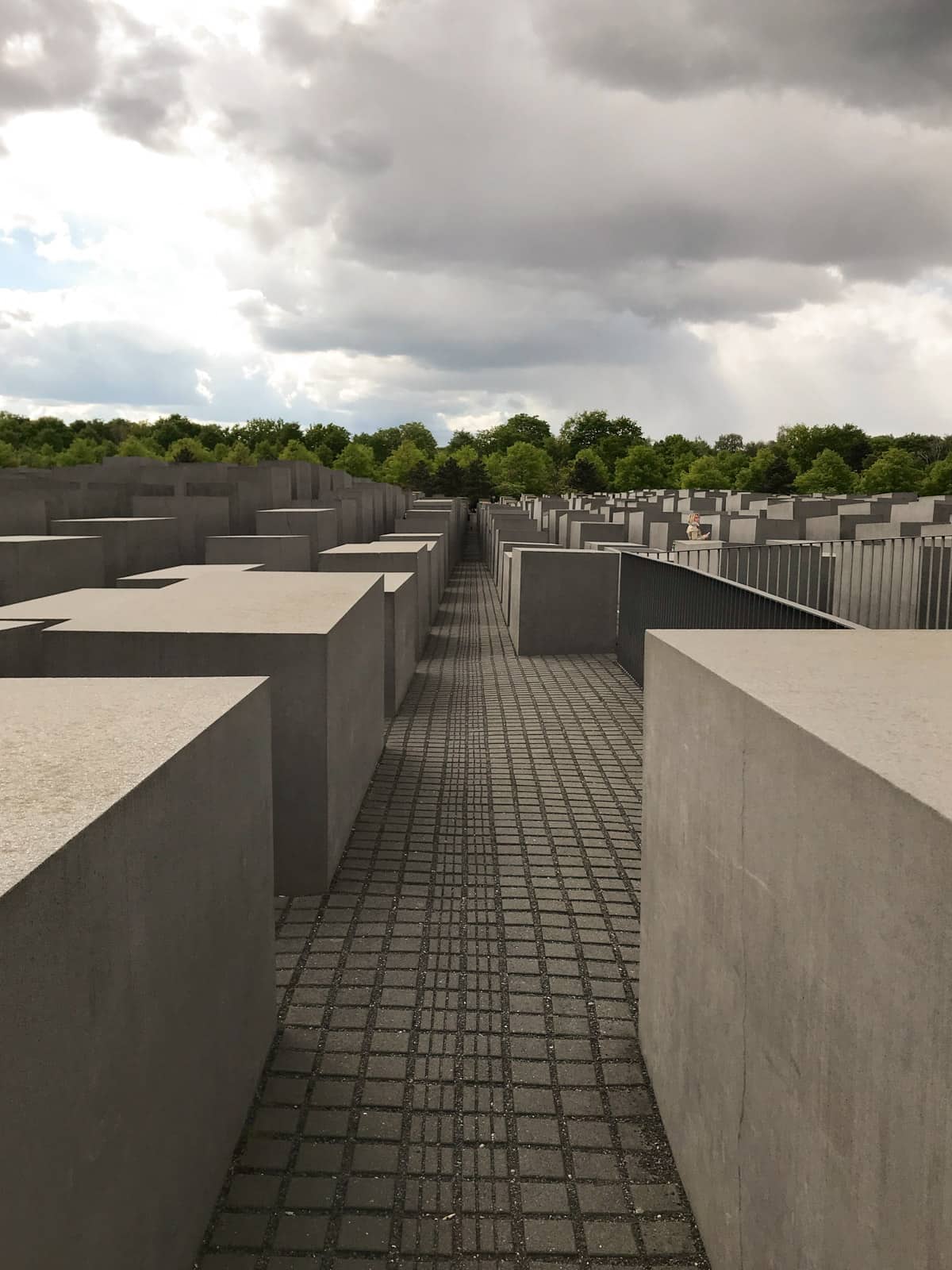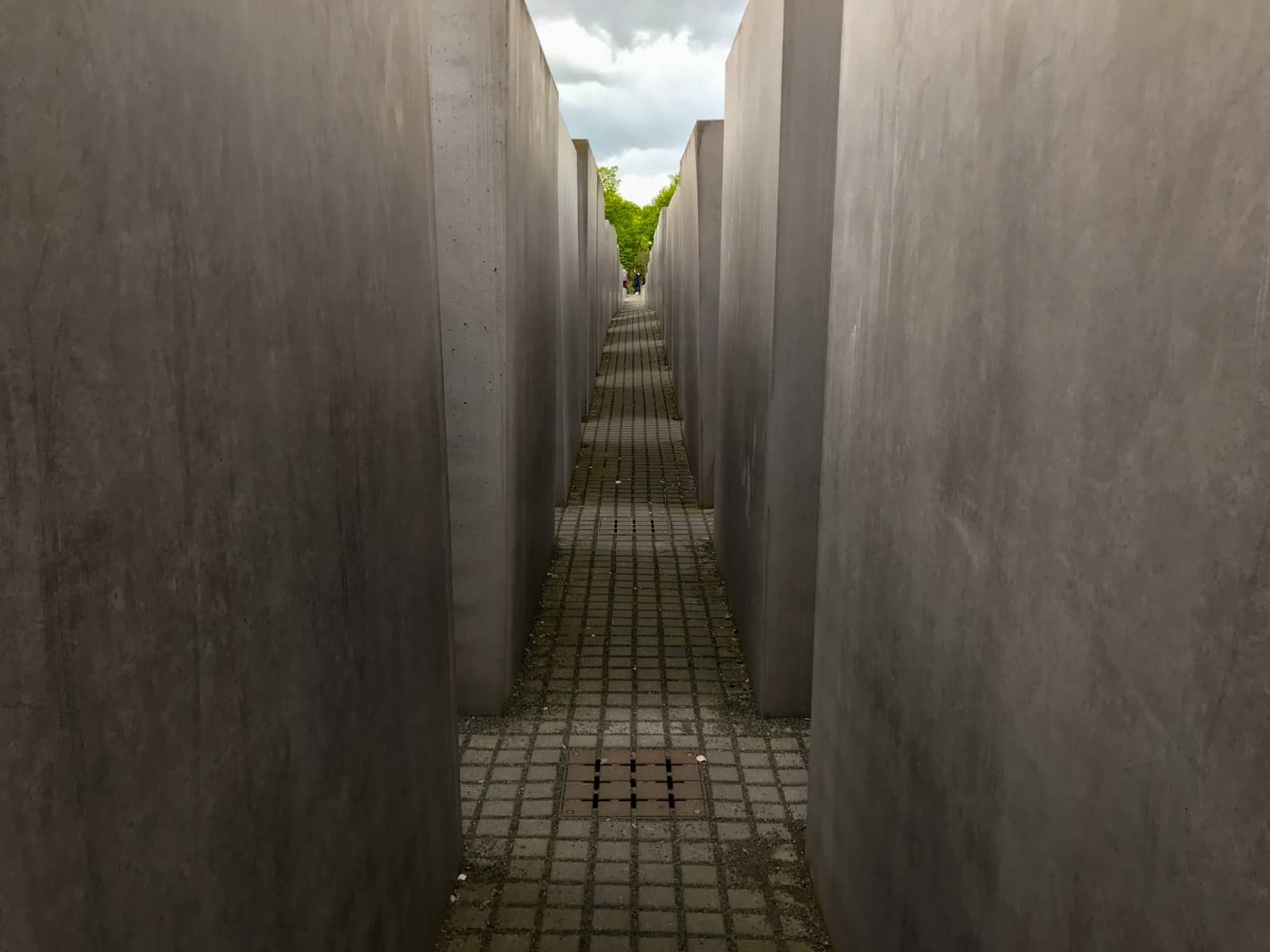 Although we didn't get to see inside the Reichstag building, we did walk past it and see a lot of people lining up and trying to get photos outside. We walked through the Tiergarten park after that. It was a beautiful spot of green in Berlin, with many tall trees – you know I love those. ☺️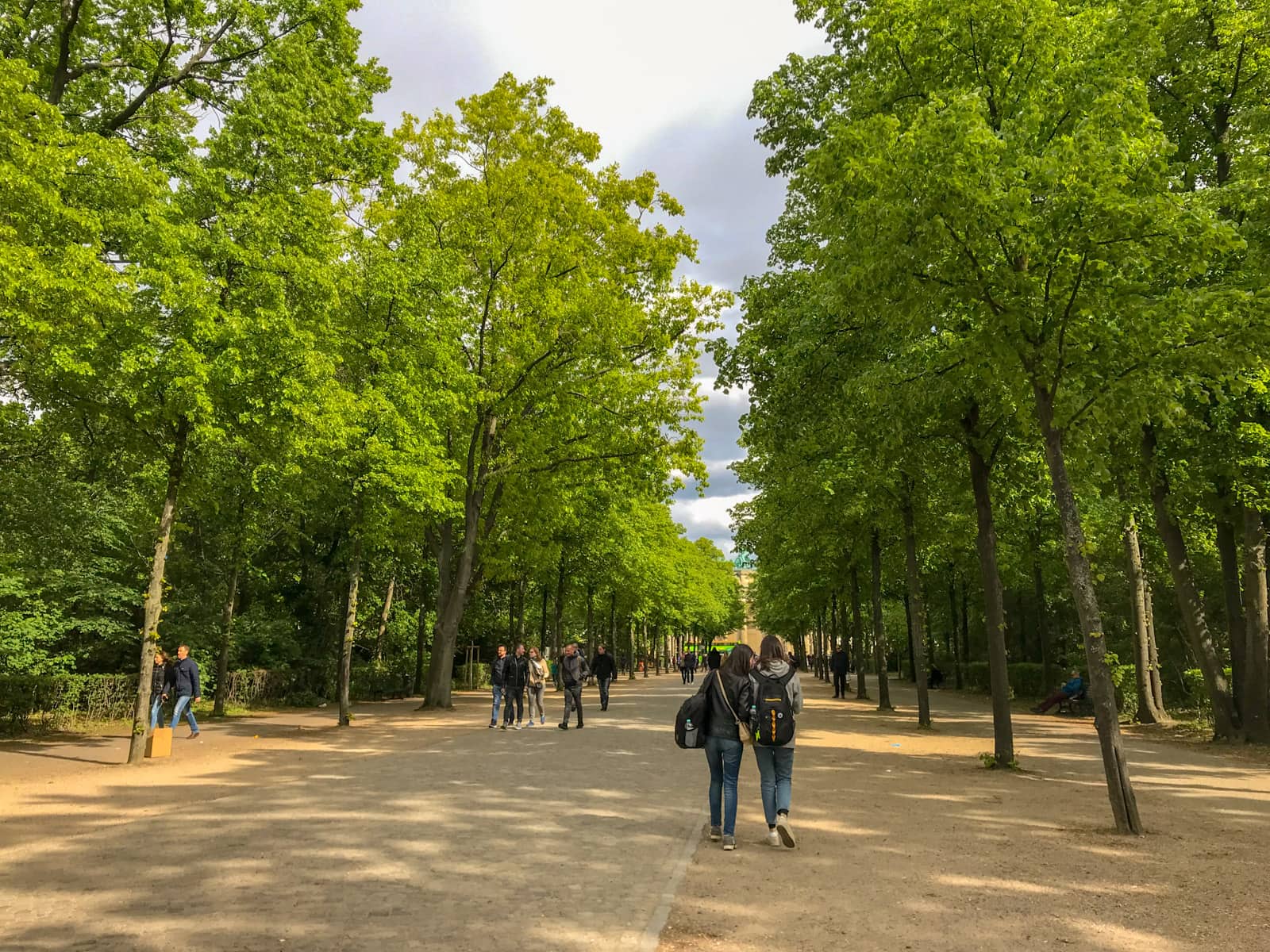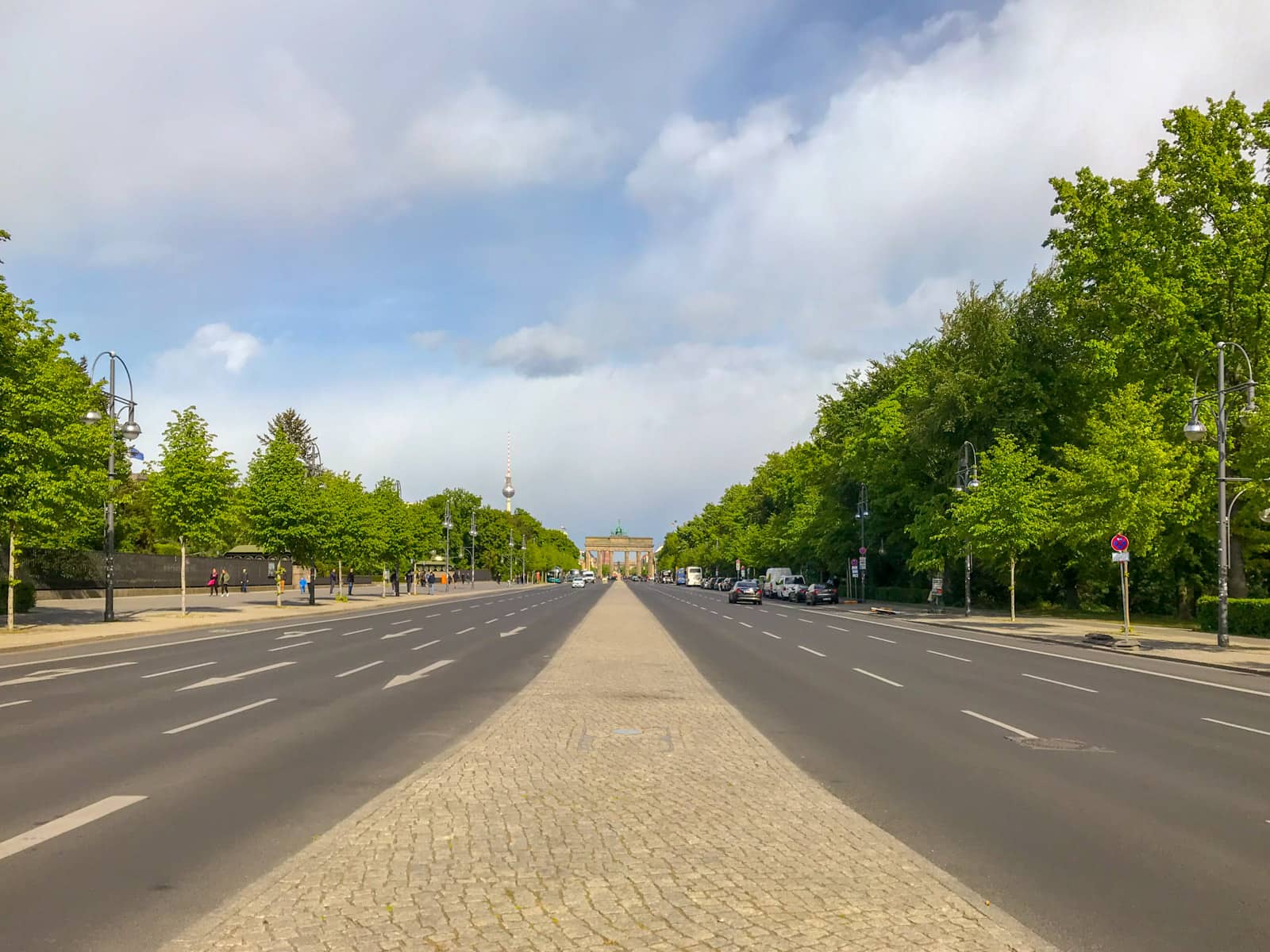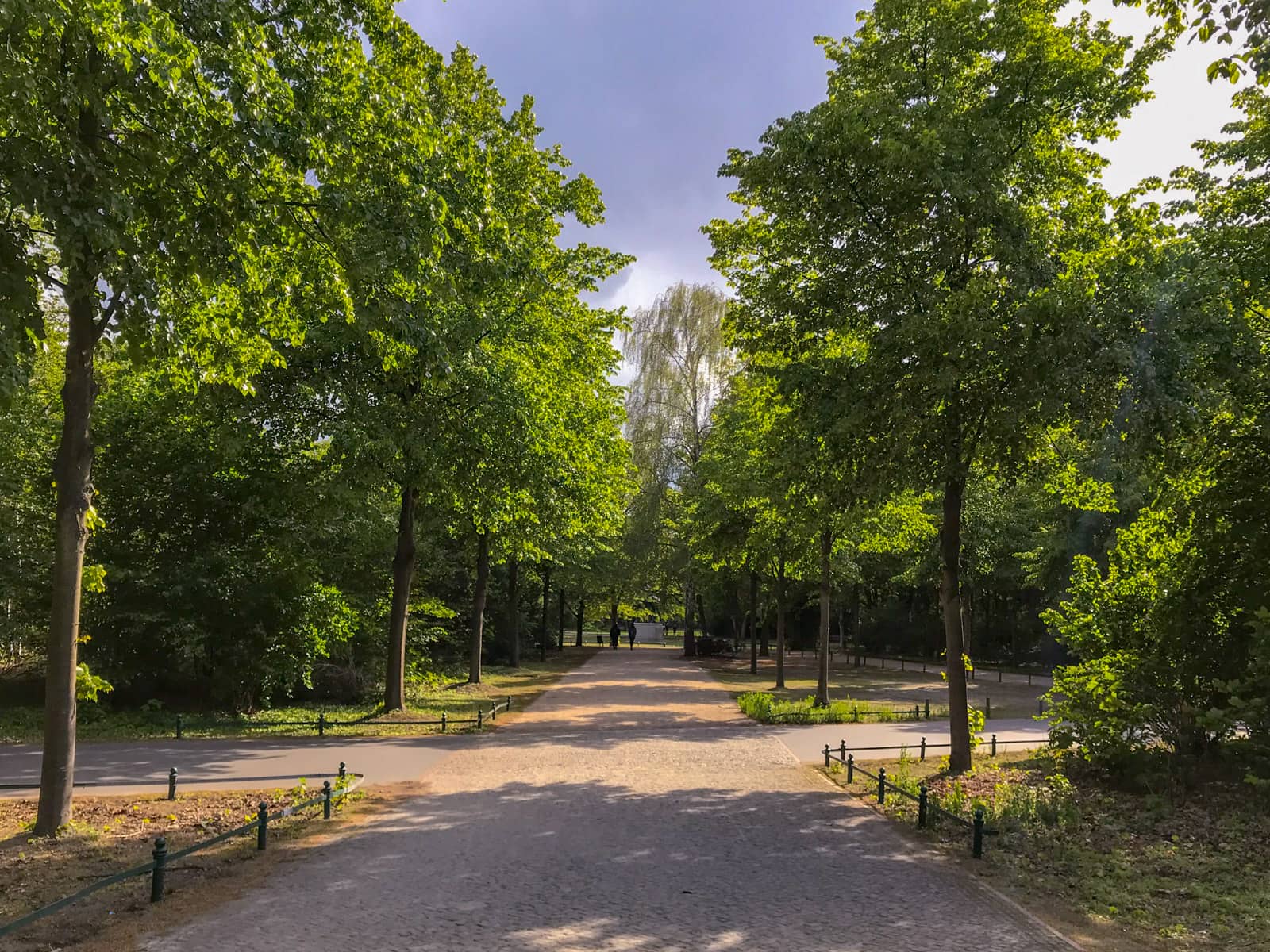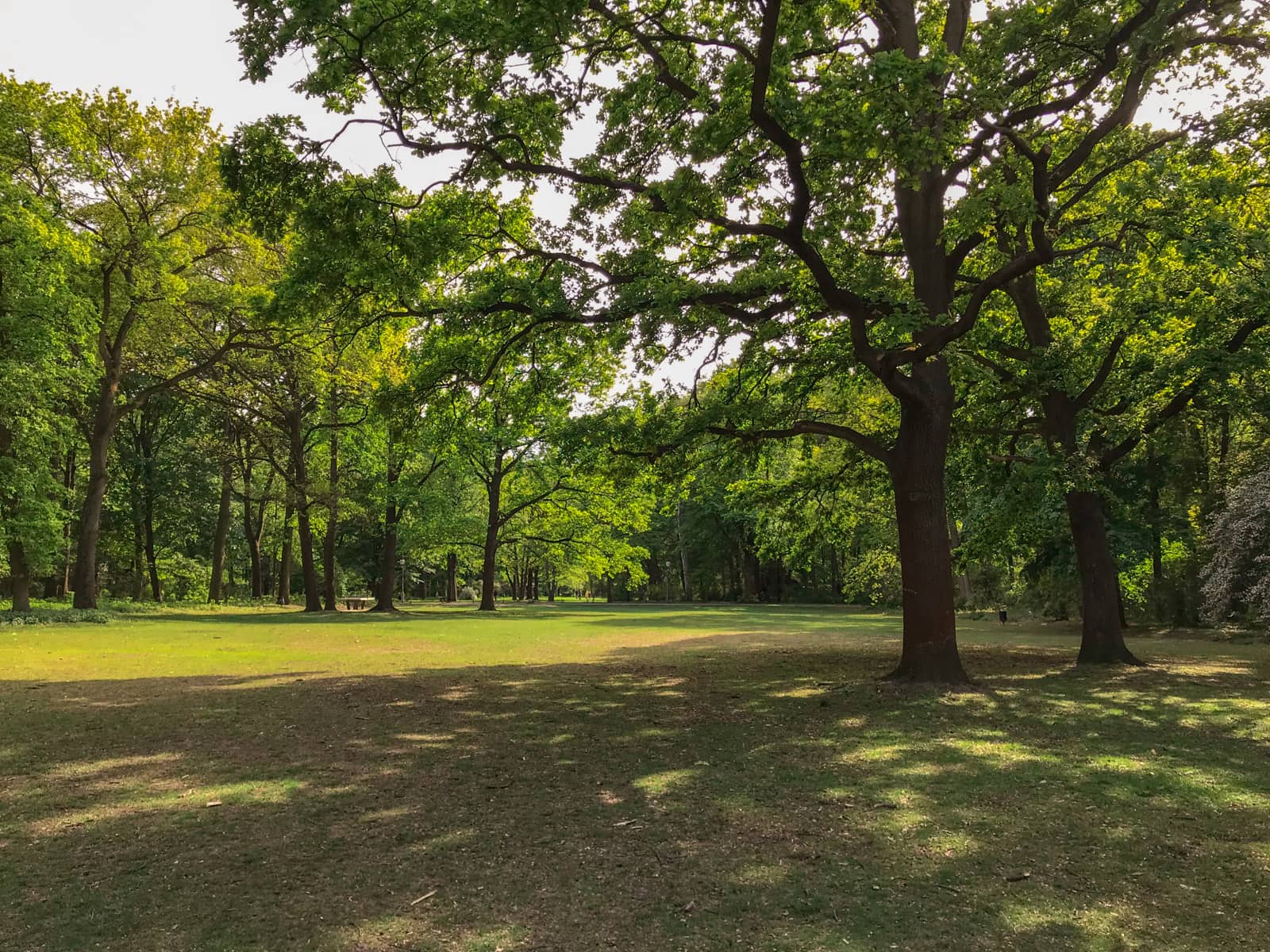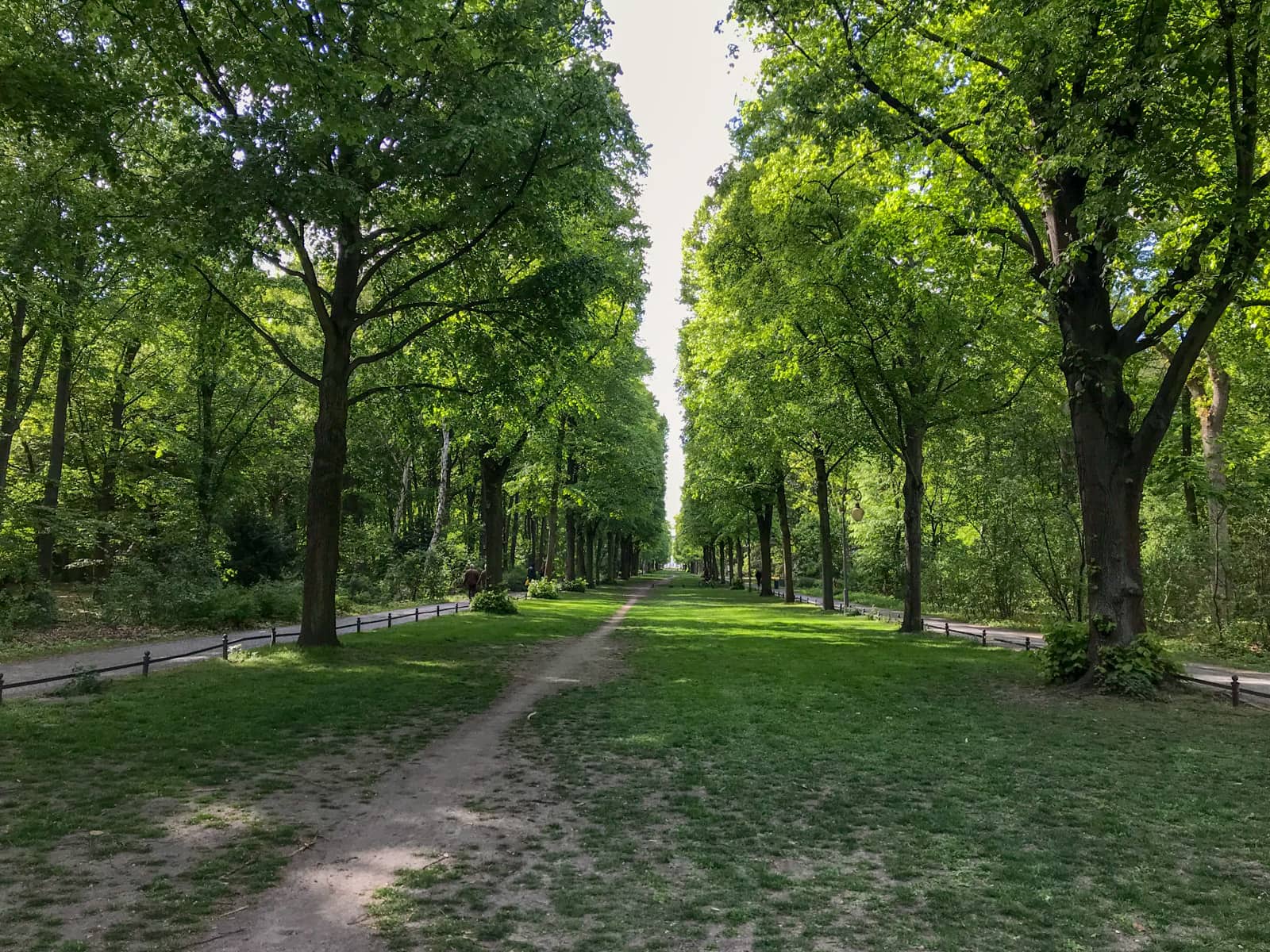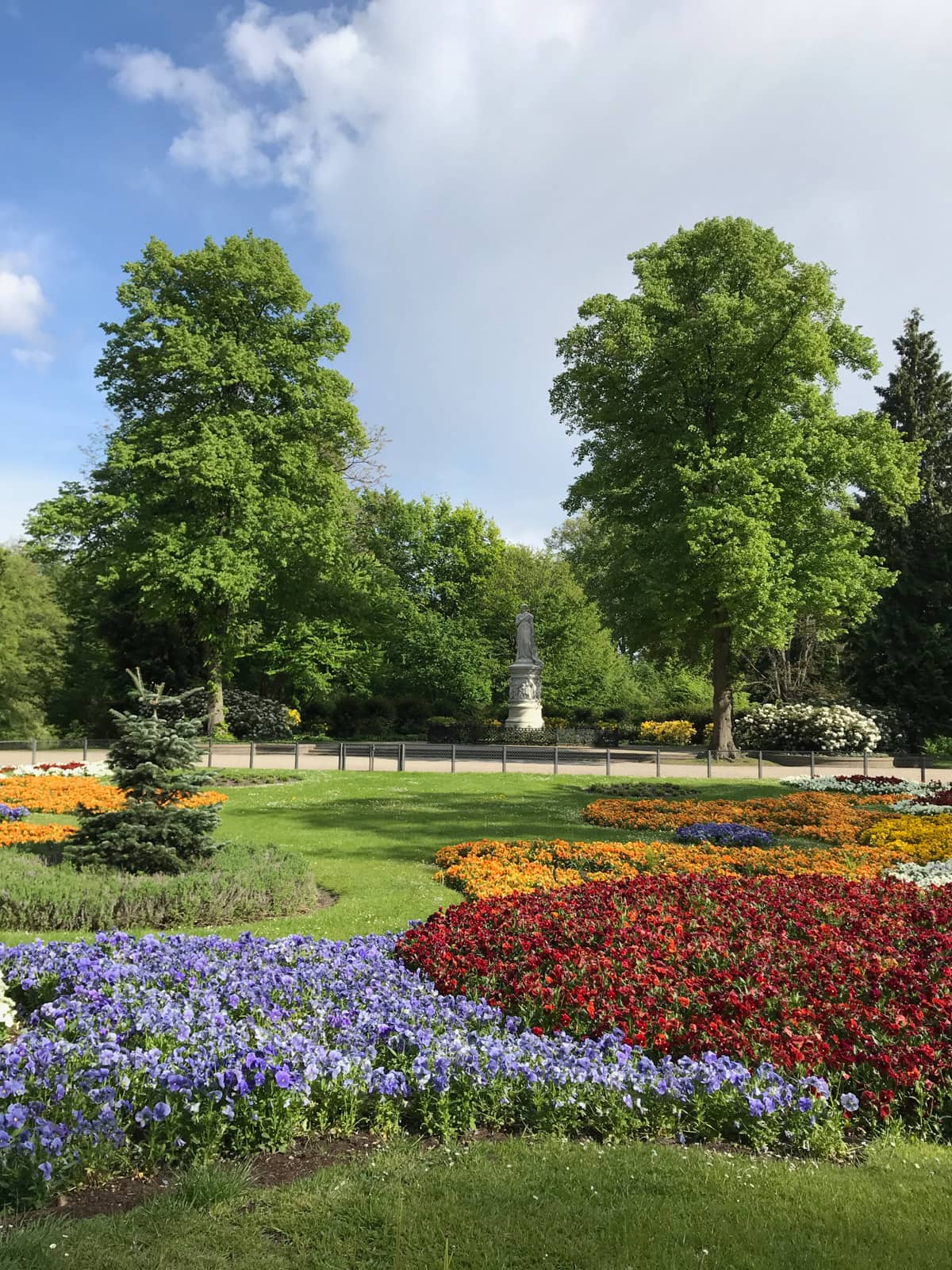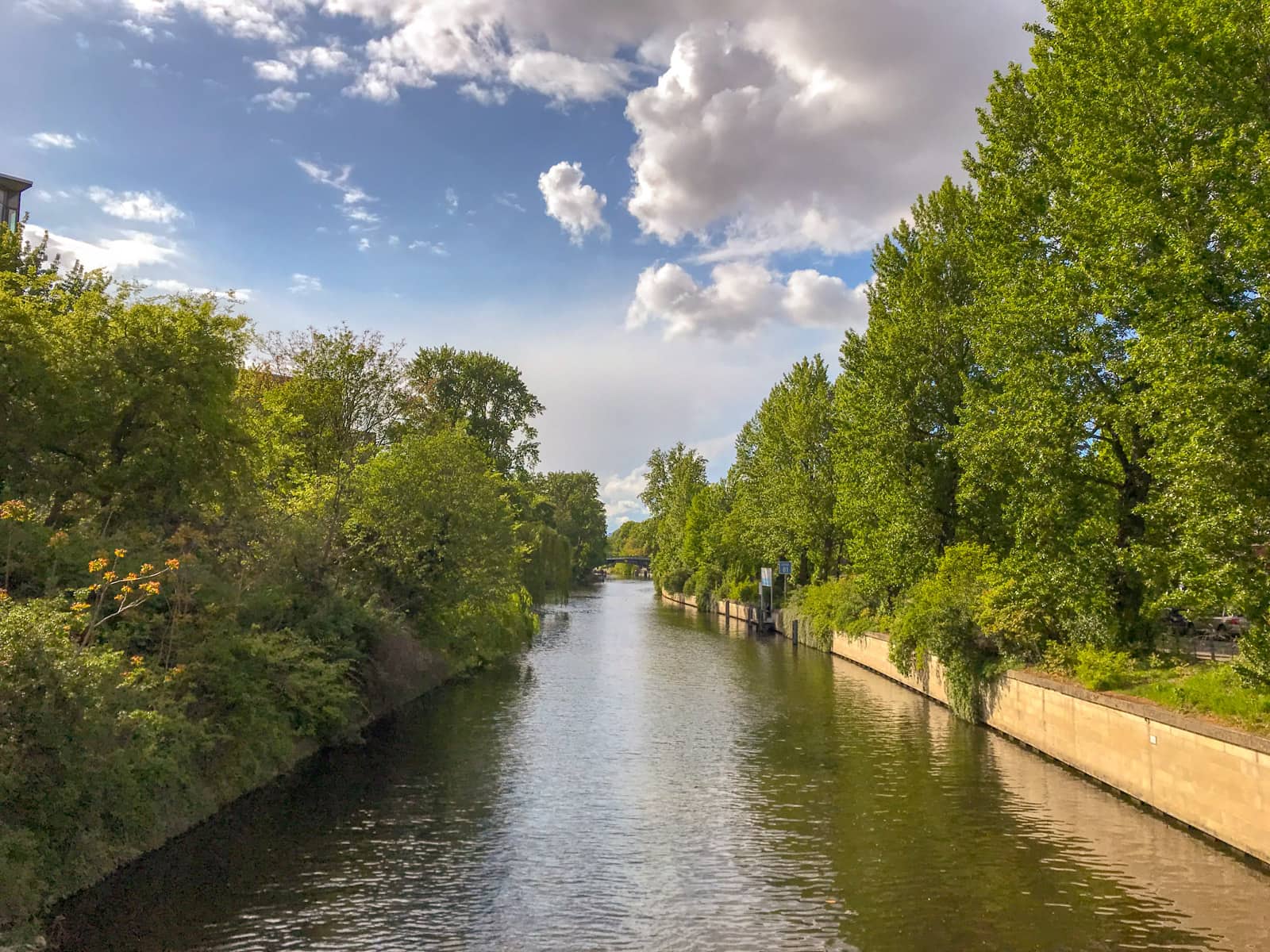 To end the day, we ate at a burger joint named Burgermeister – it had some pretty wicked burgers!
The next day we started with breakfast, at Two and Two. I love that cafe – it's definitely one of my favourites out of all the ones we visited on our trip. Nick and I both ordered baked eggs, and the flavours of the baked eggs, salad and bread were just fantastic. The cafe makes a good cafe au lait ("coffee with milk") too, which doesn't seem to be very well done anywhere else (or just tastes like a latte, which is incorrect – the prime difference is that it doesn't use espresso and uses "hot coffee").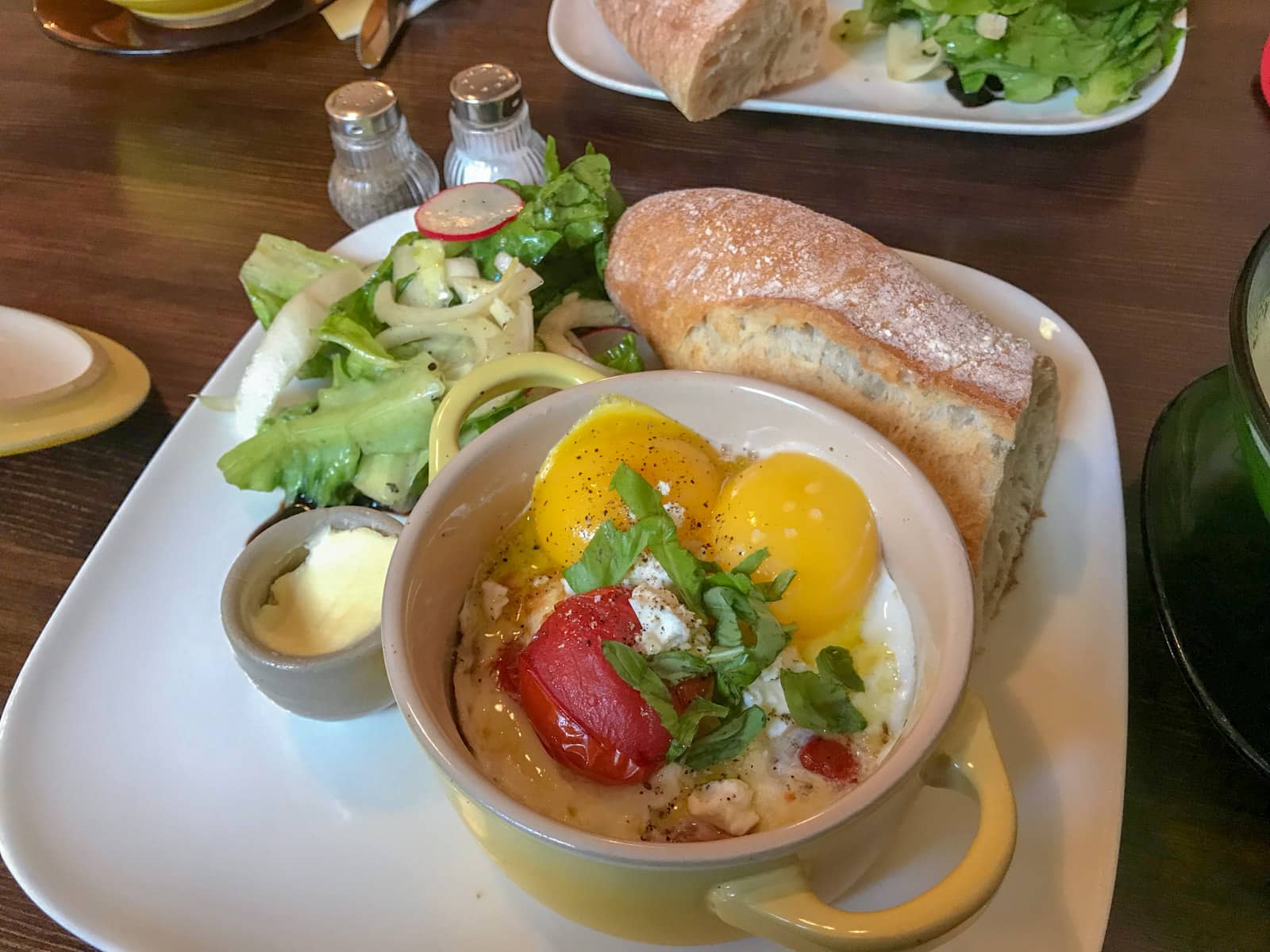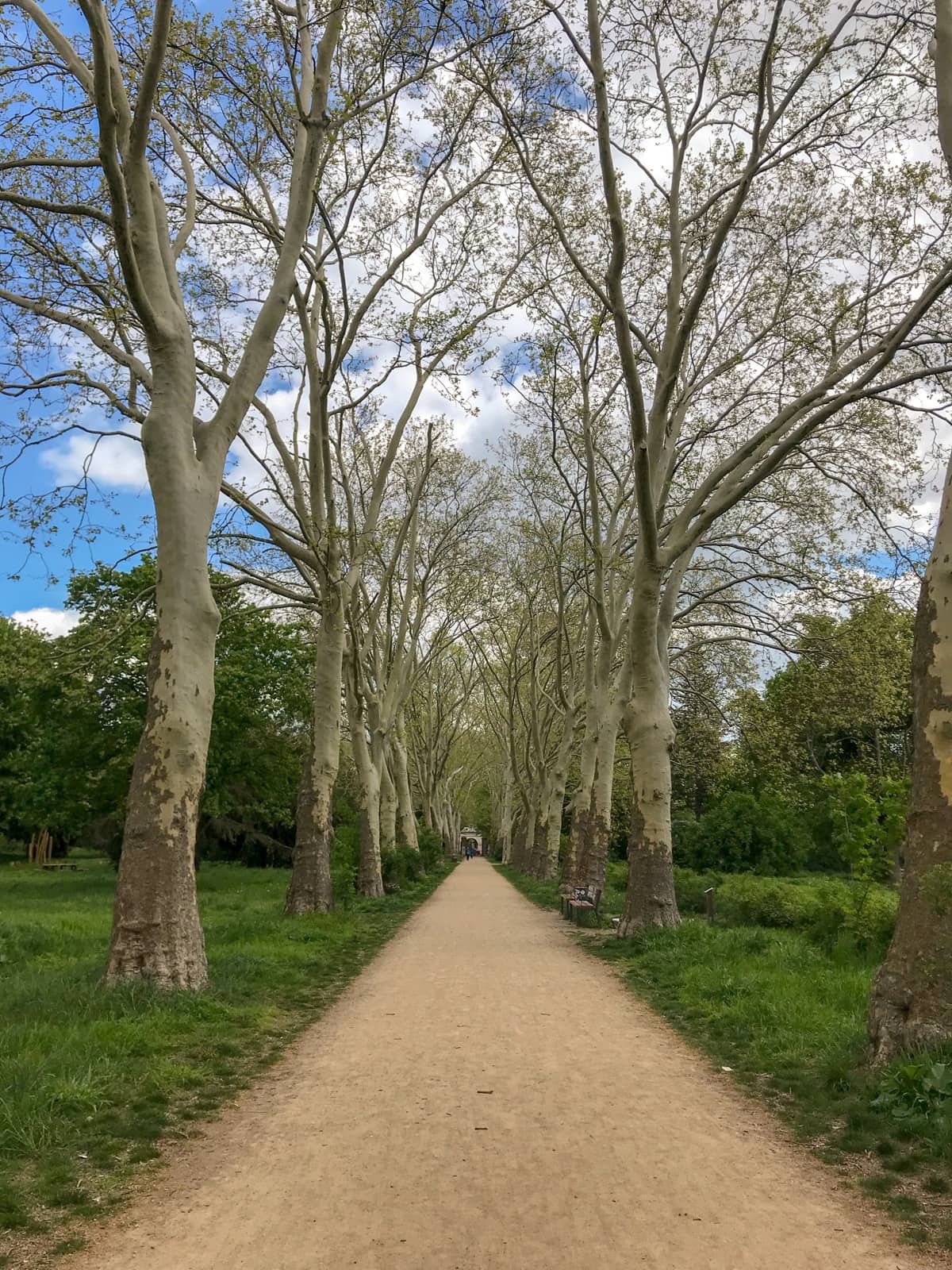 Then we jumped on the subway and went to Tempelhof, an abandoned airport in Berlin that is now a ground for people to hang out on the weekend. Some people even go paragliding on the old runway. It's quite an incredible space.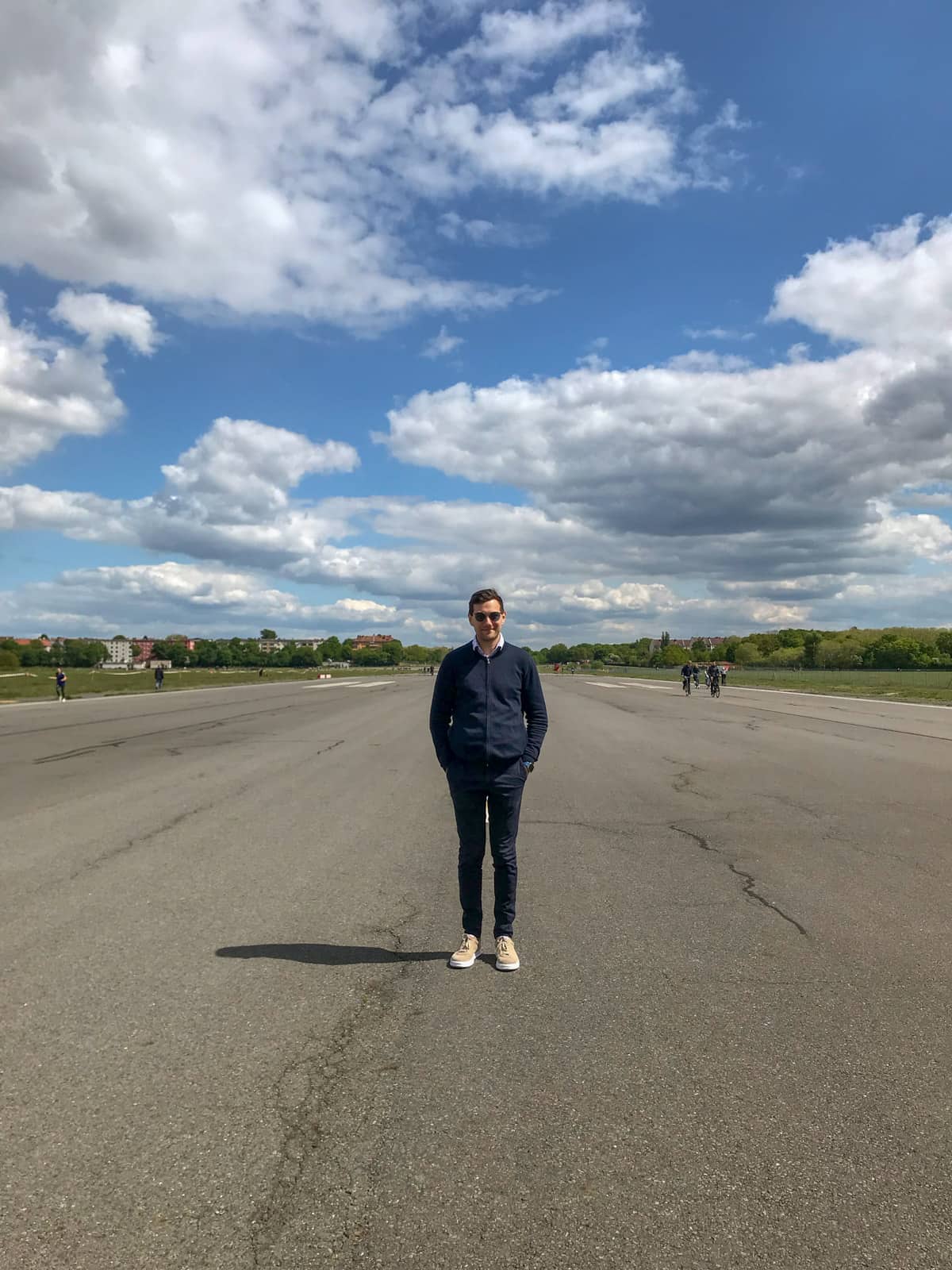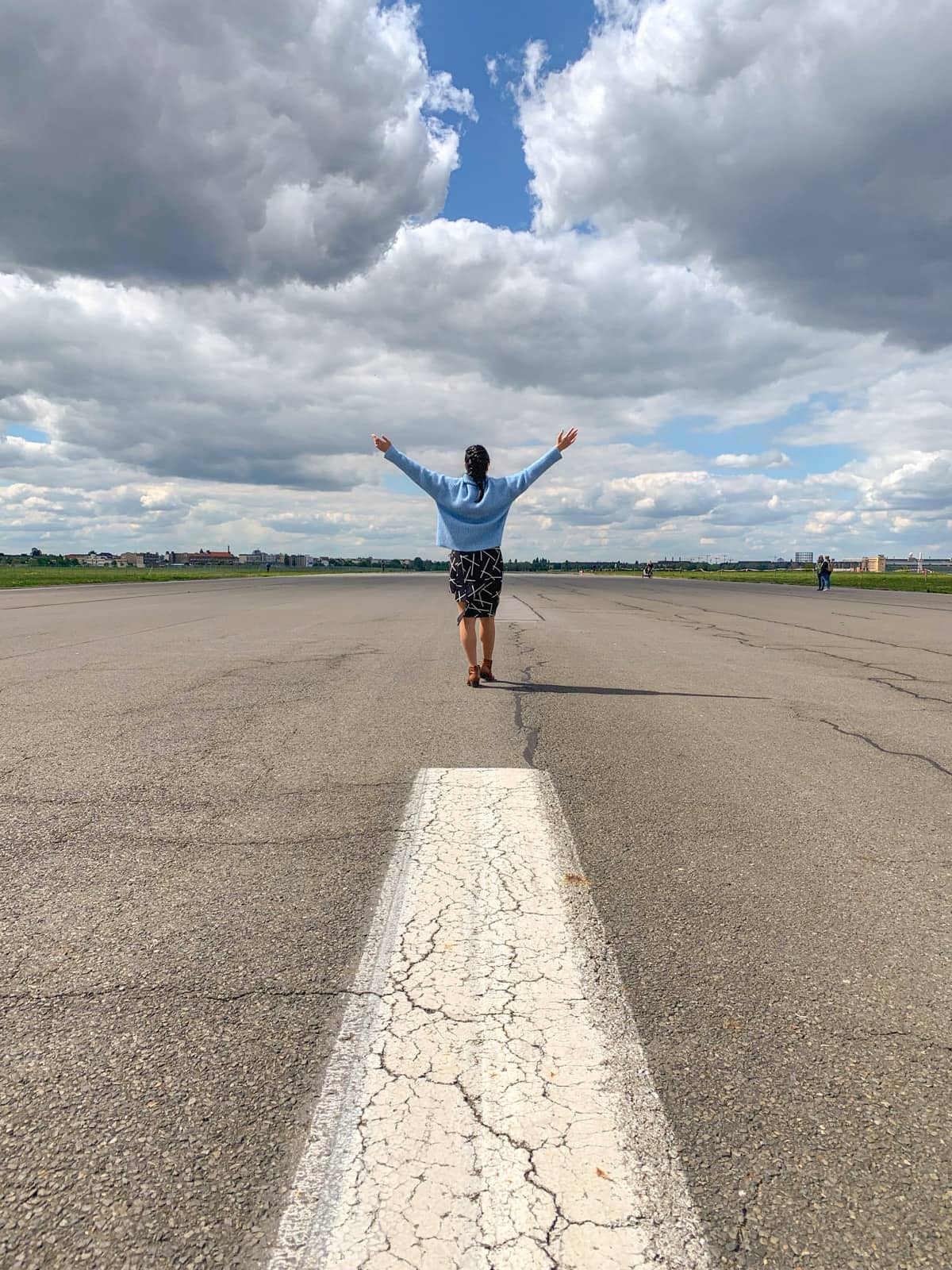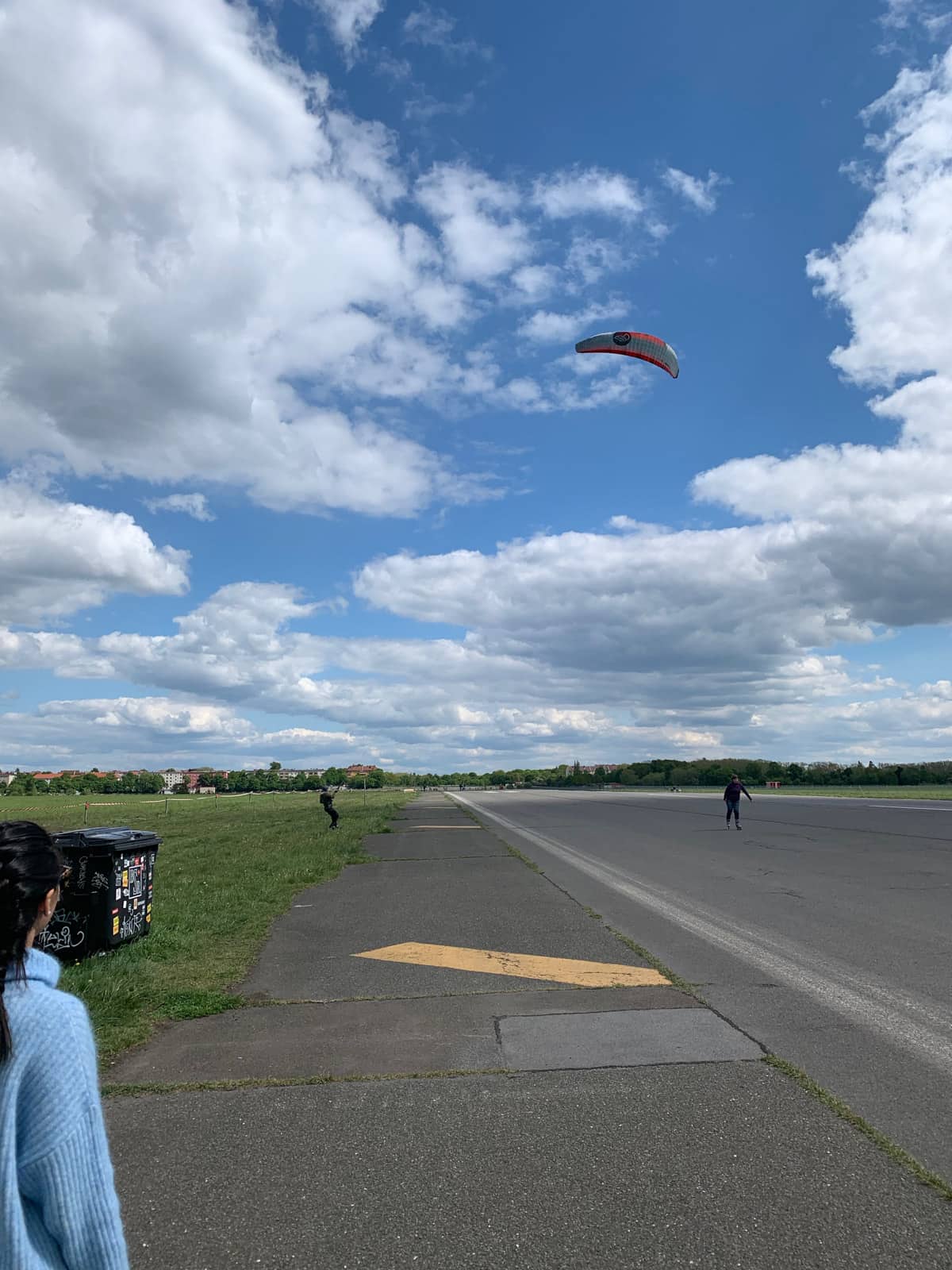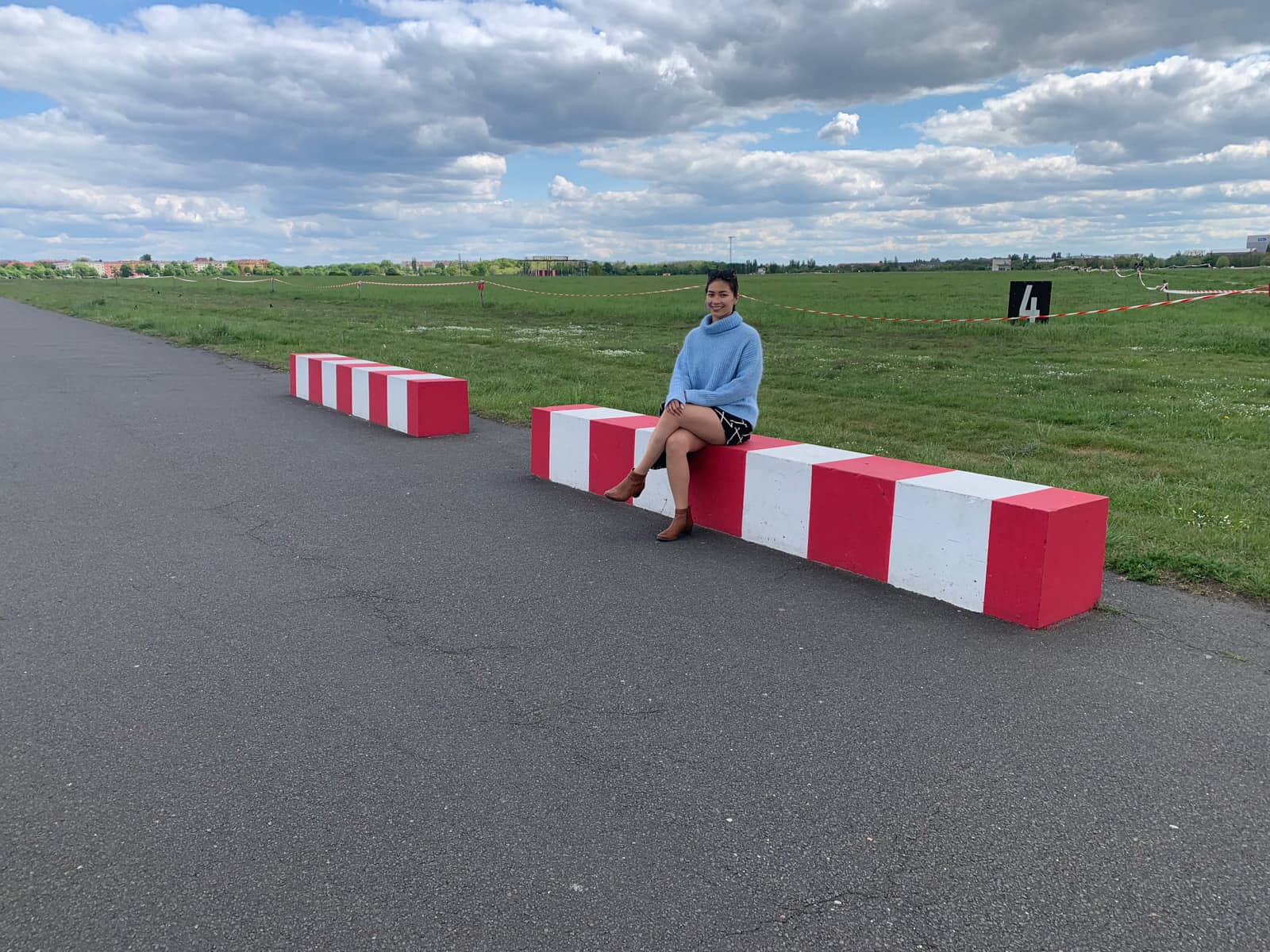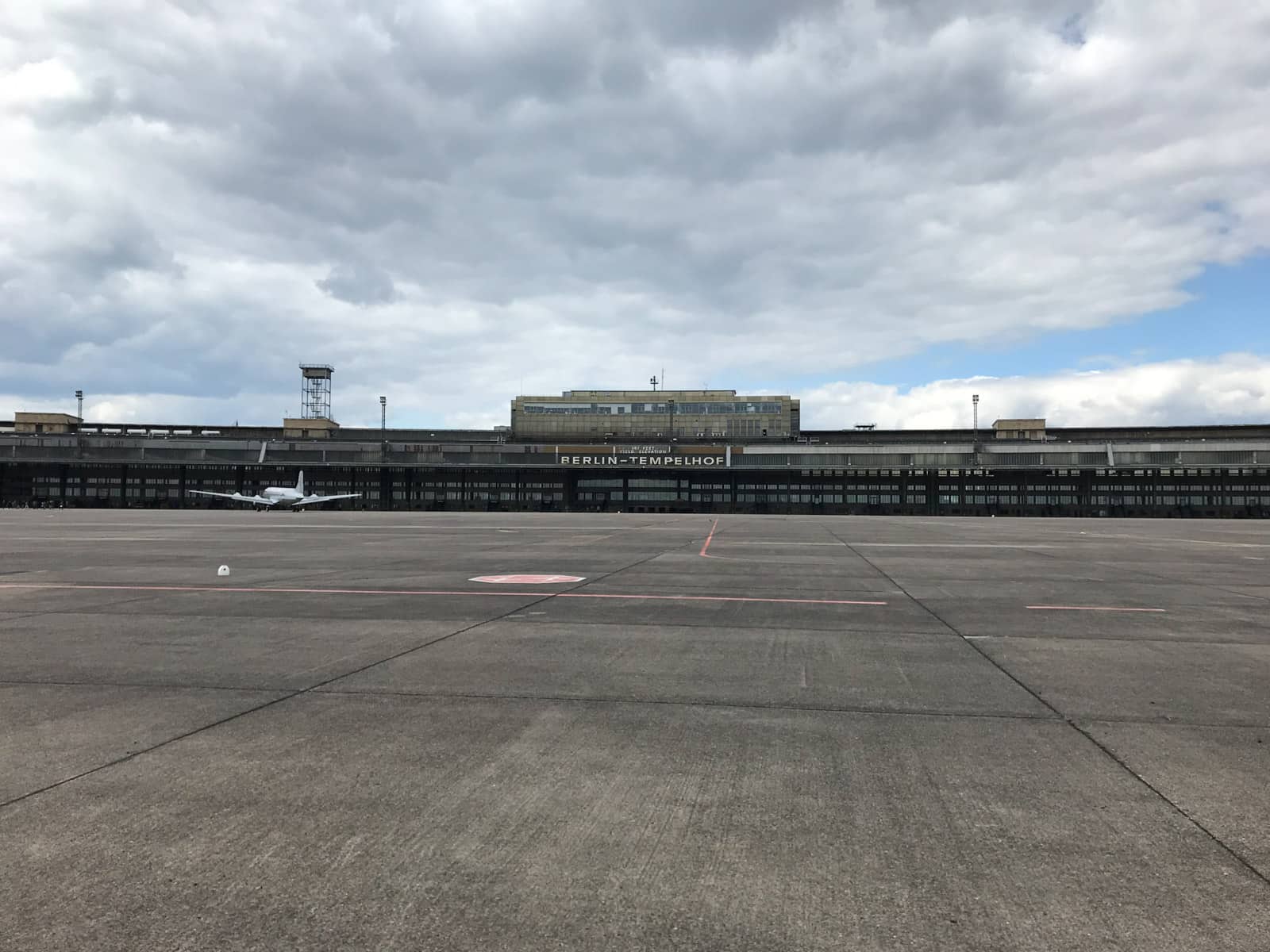 Following that, we made a point to go to Mauerpark. Every Sunday, this park opens to the public with flea markets and food stalls, and an area of the park with a mini concrete amphitheatre turns into "Bearpit karaoke", where anyone can sit on the steps and a couple of guys run a karaoke show that welcomes anyone to sing to whatever tune they like. We watched it for a bit – great vibes! Of course, because I love the ambience of markets, I enjoyed looking at all the second-hand goods, homemade crafts, and interesting piles of merchandise people were selling in the stalls.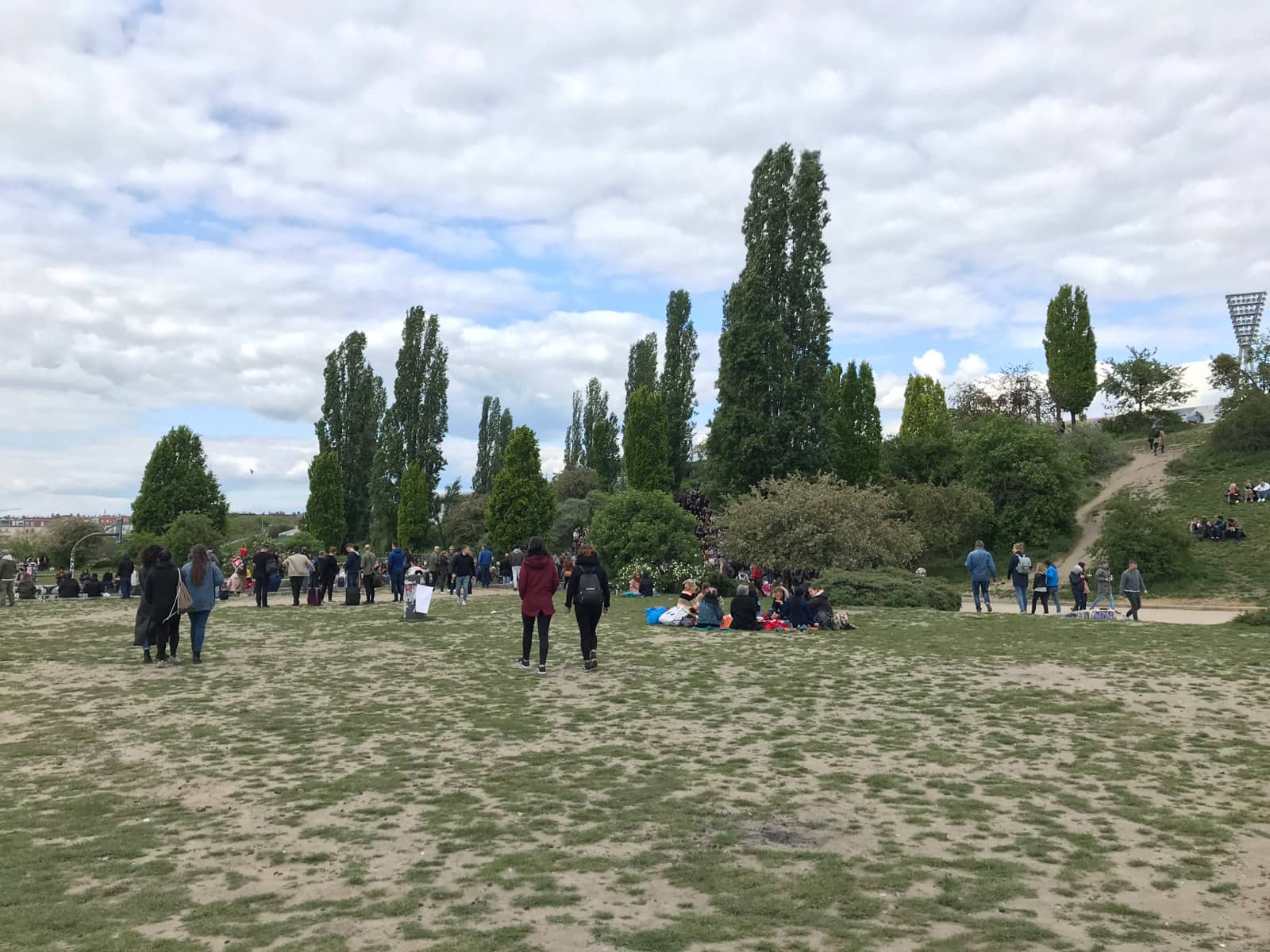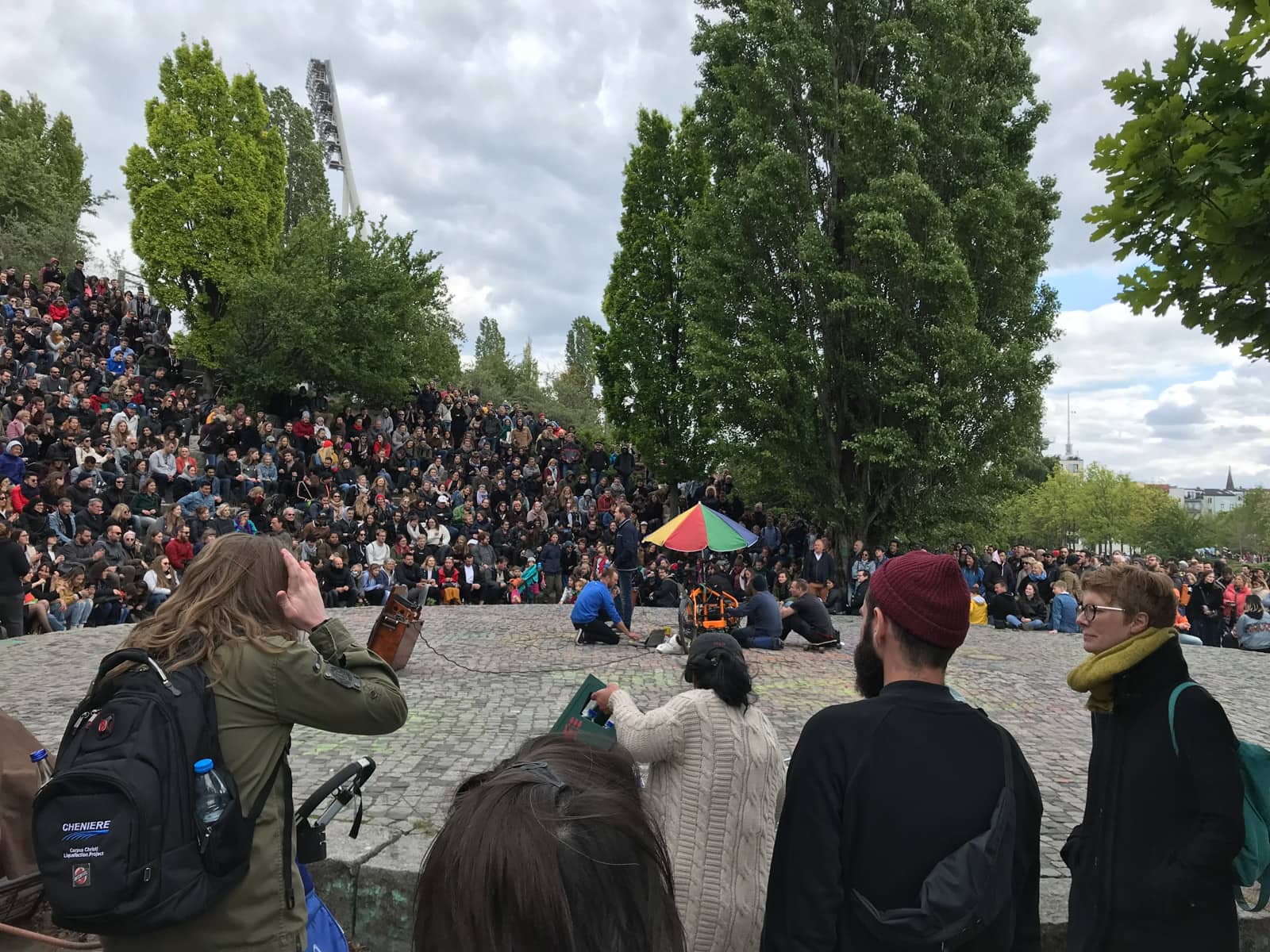 Since we hadn't had a currywurst yet, we ate some that we bought at the market. It was delicious, even though our tour guide had said, "well it's basically a sausage with sauce. It's like going to New York to find the best hot dog and it's just a hot dog". 😆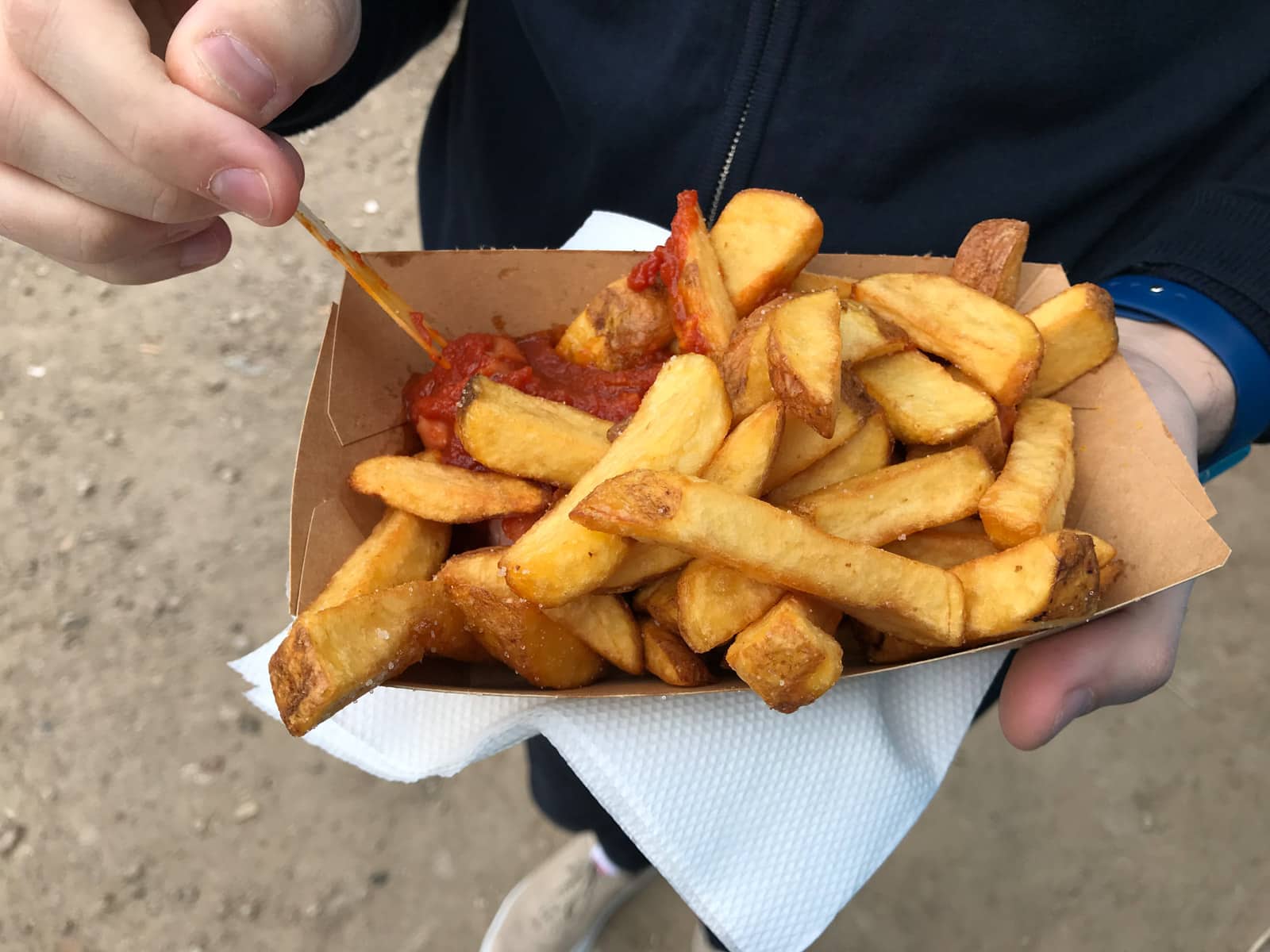 We caffeinated ourselves with coffee from a hip coffee spot called The Barn, then browsed the streets of Kreuzberg and looked in a vintage clothing shop or two, and finished the day off with a bowl of ramen. 😌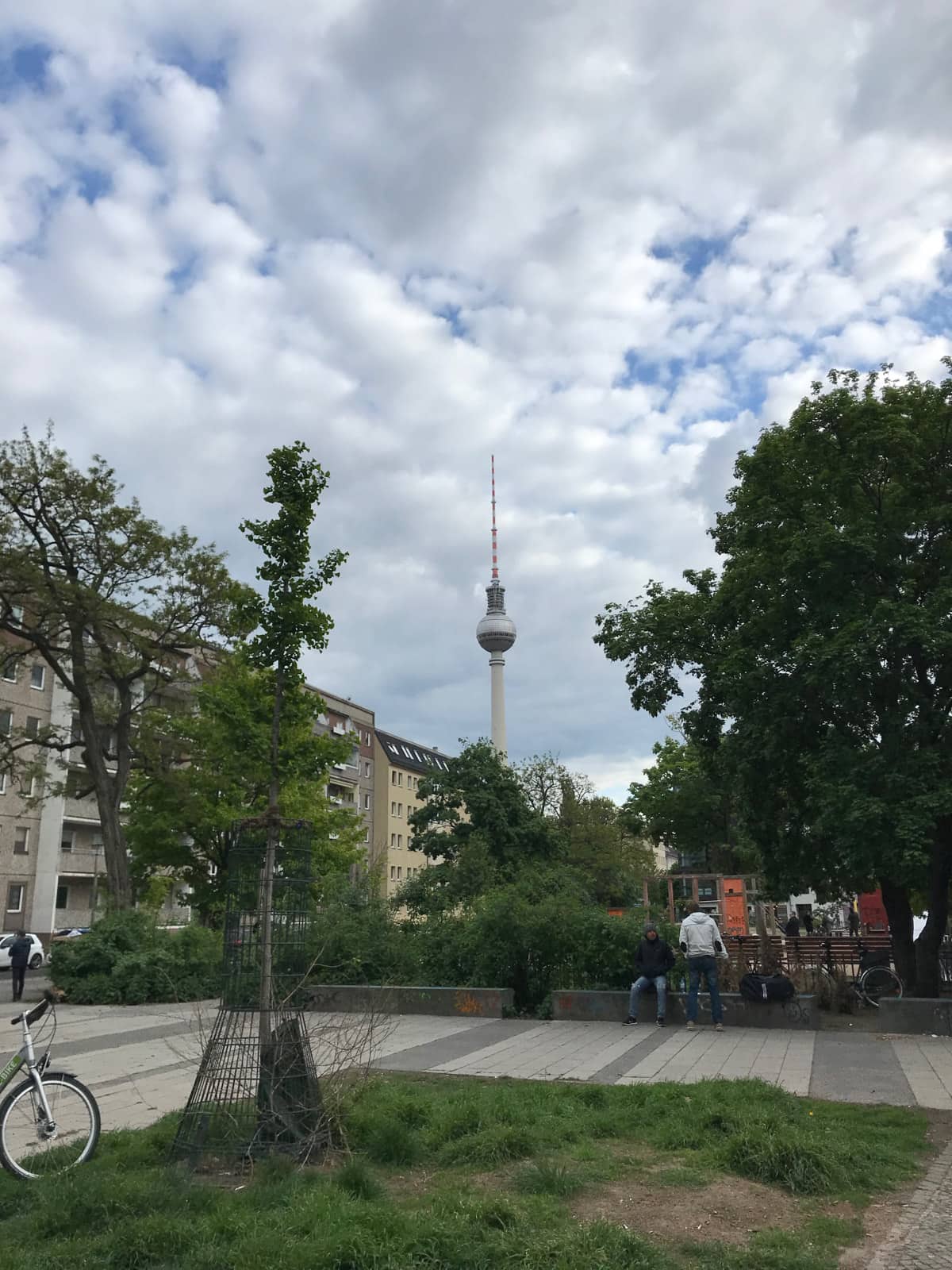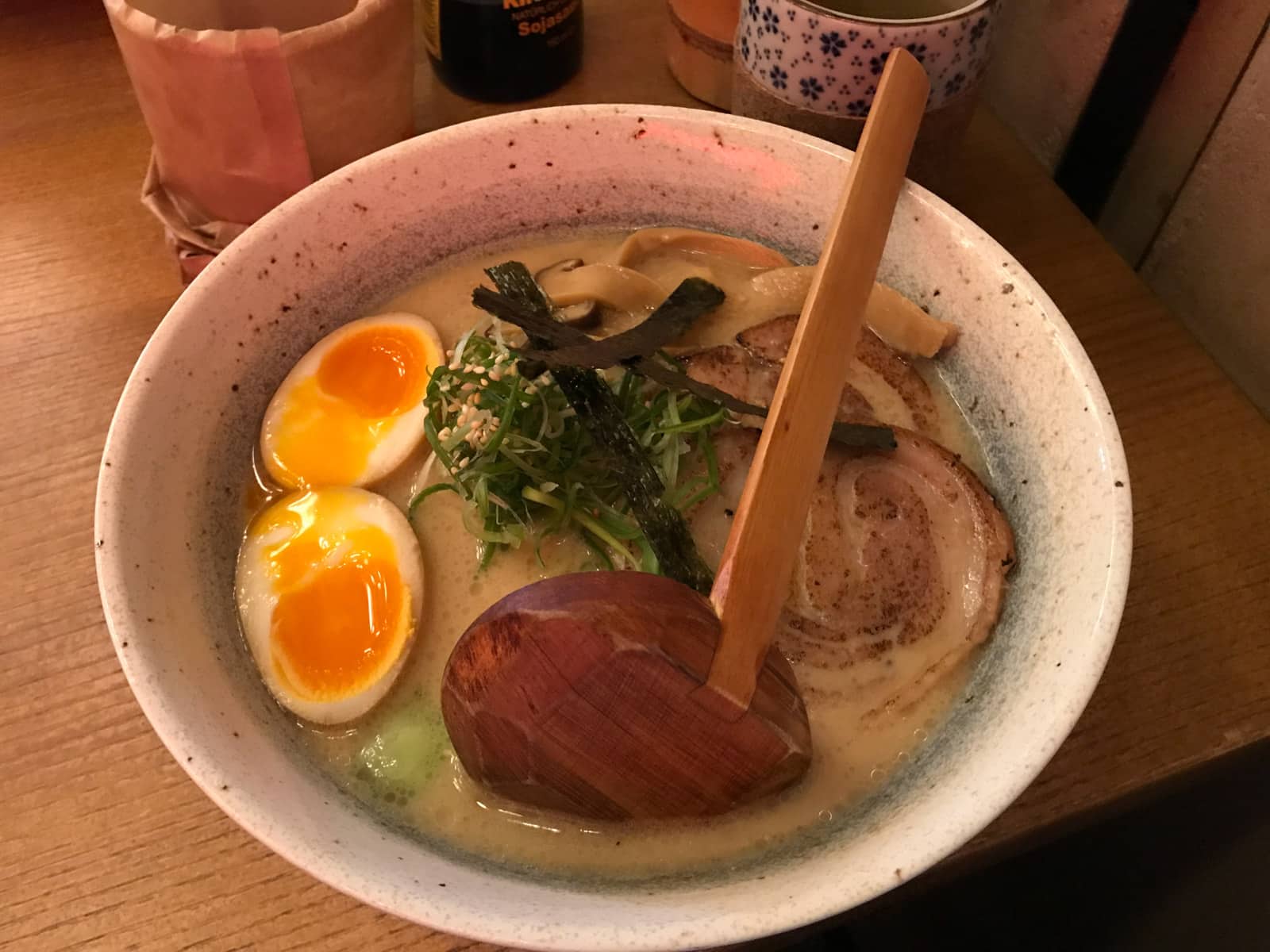 And so ended our trip to Berlin. We were pretty underwhelmed by our Airbnb and I think we were looking forward to the next part of our journey, even though we knew Berlin has so much more to offer. We are sure we'll be back one day.
---
Thanks for tuning into this blog post about our 2019 Europe trip! You can check out the hashtag #cookesEU19 on Twitter or on Instagram for summaries and photo highlights!
🇨🇿 We'll see you next time for a blog post about Prague!