Georgie × Tobi collaboration
Tobi is an online fashion retailer based in LA, California. I did a collaboration with them last year in my Alice in Wonderland and Parallels outfits, and they approached me again for another collaboration.
Tobi sent me three dresses, two black and one red. They all have varying styles, and I'll go through all of them in this post. I had picked out all three dresses but all of them were not quite what I expected so styling them was a bit of a fun challenge. To be honest I did try something different to what I usually go for, so I have to admit that all these dresses are a little daring to some extent.
So Much Sass bodycon dress
I haven't owned a red dress in a while. I used to have a lot of red pieces in my wardrobe, including a red halter neck dress very similar to this one. This saucy number is great for wearing to the club or for a fun party. I actually love the way it looks! It doesn't work very well with my bust, though. You can definitely use fashion tape to help it stay up.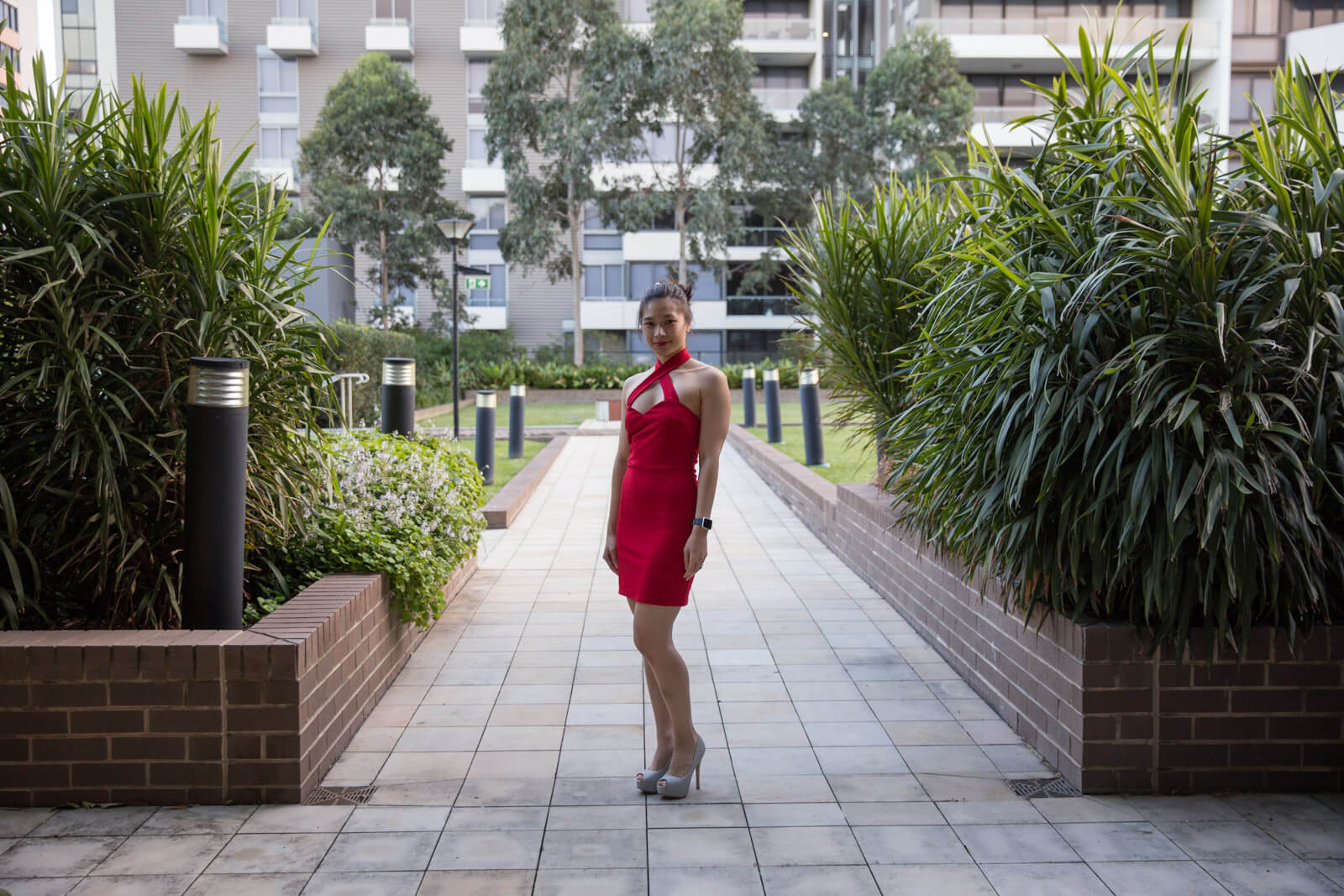 This dress really didn't need any dressing up as it spoke for itself with the open back and the cross-over front. But I couldn't resist adding some pizazz to the outfit with sparkly platform heels. A hundred percent a party look! I wore my hair up in a "relaxed" bun to add just that hint of seriousness to the fun look.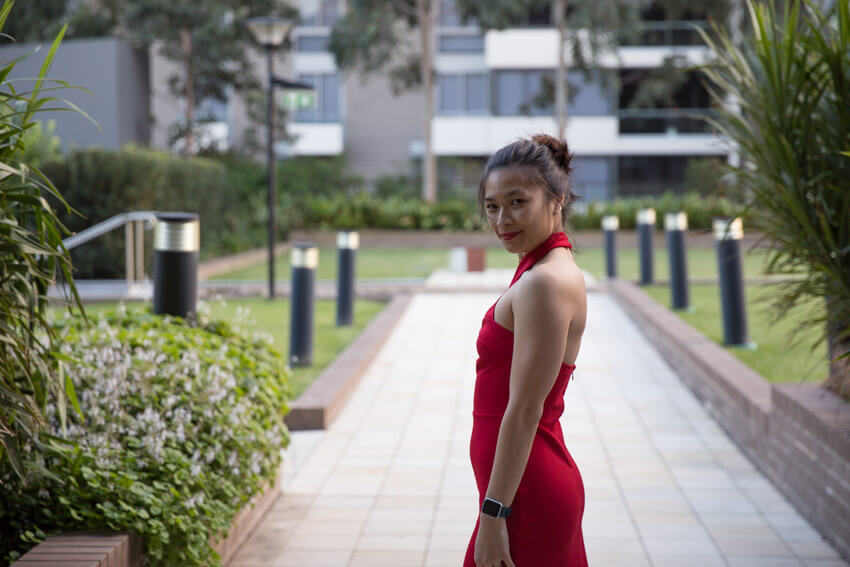 Fun fact – these platform heels are the ones I wore to my wedding! They weren't super visible under my dress because I had a ballgown, though. 😉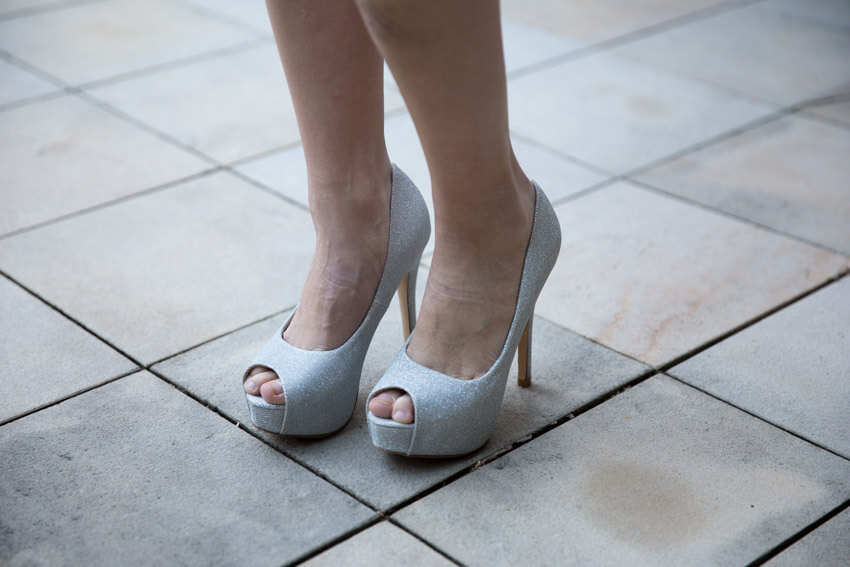 This dress is a unique style that will turn heads! However, the style might not work with all body types. Personally I found that this would have suited my very slim body type in my early twenties, but now I've grown in the shoulders and hips so this dress might not be comfortable if you have a "woman's" body, and definitely a bit too revealing for some!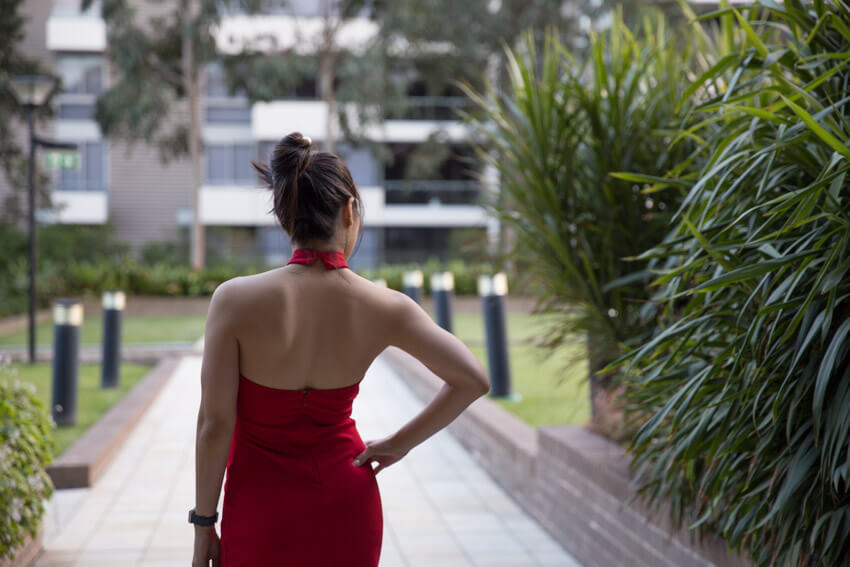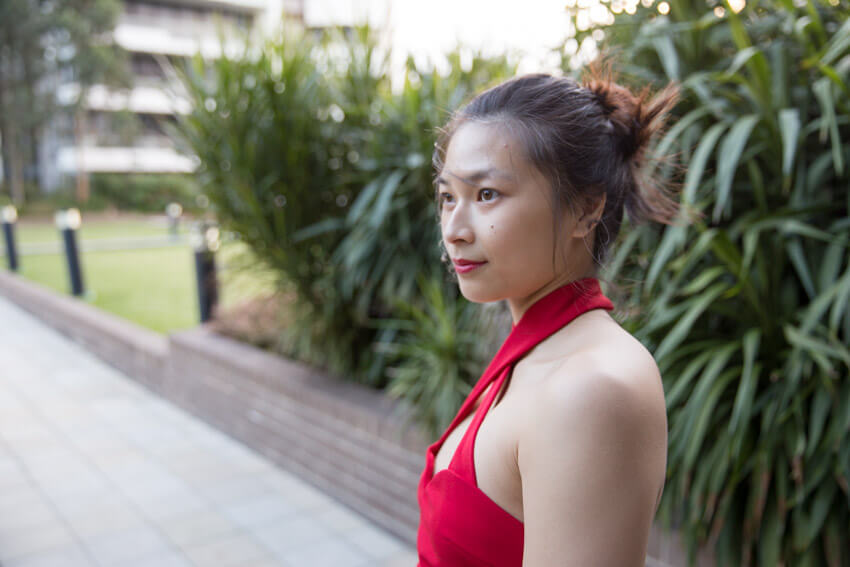 I think it's possible to alter the straps and wear it as a regular halter neck without the cross-over. Another thing to note is that the straps are done up with buttons hooked into loops. Unfortunately one of the loops broke when I was first trying it on, (you can see it in one of the photos taken from the back) so that's something to keep in mind. The material of the dress is pretty good quality and feels comfortable against the skin.
Outfit details
All My Love halter shift dress
This dress was the one I actually hoped would work out most. I like the neck as it shows off my shoulders, however I chose to wear this dress more casually because it was showing a bit too much side-boob than I liked. It actually works well with tops underneath. I wore this with a cashmere sweater because it suited the cold weather in Sydney. I kind of like how it makes it look like I'm wearing a baseball tee.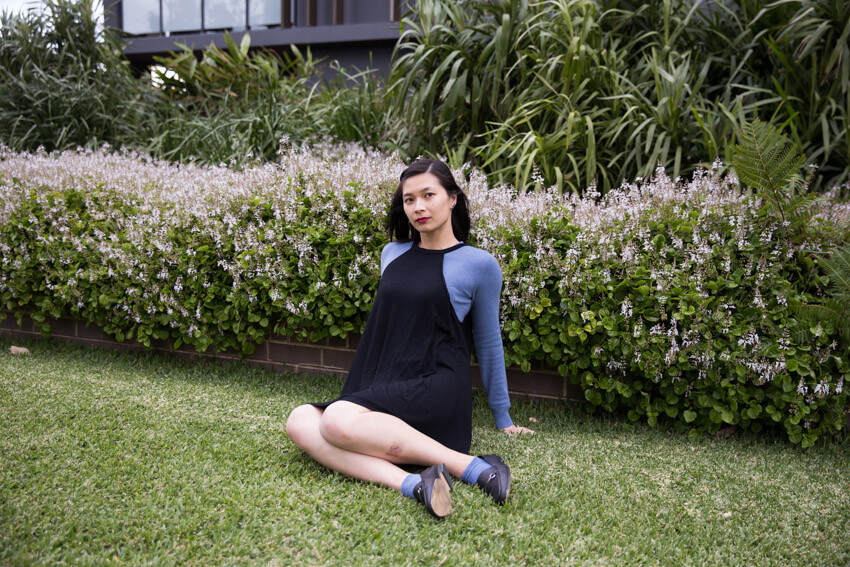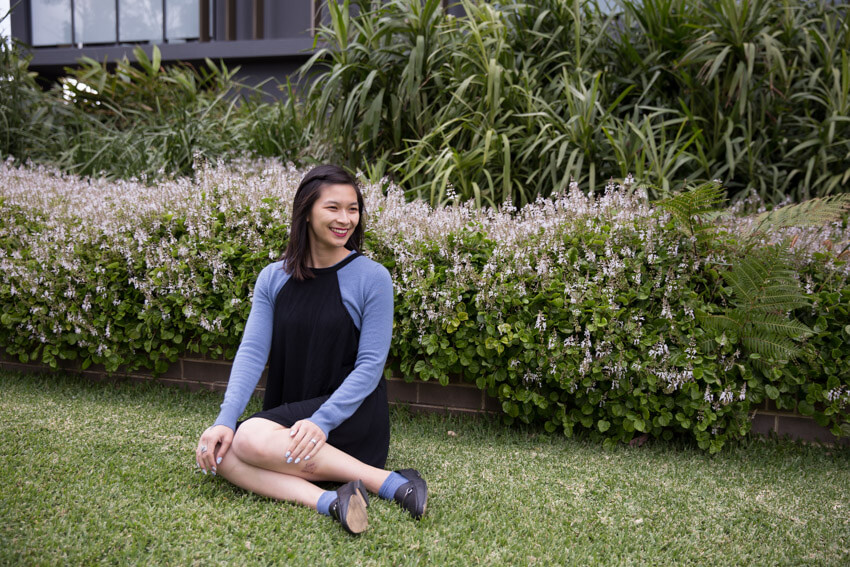 I styled this dress in a super casual, youthful way, although it's definitely more of a party dress. I tried to add a mature and cool edge by wearing ankle socks that matched with my sweater, and loafers. I also added some deep plum lipstick. Overall, this dress didn't suit me as much as I hoped, and I found that the material creased very easily even after ironing it, but it would be perfect for a teenager.
I found that this dress also worked pretty well with sneakers (Vans) and a skull printed scarf, but that look was not for me. For someone else maybe? :)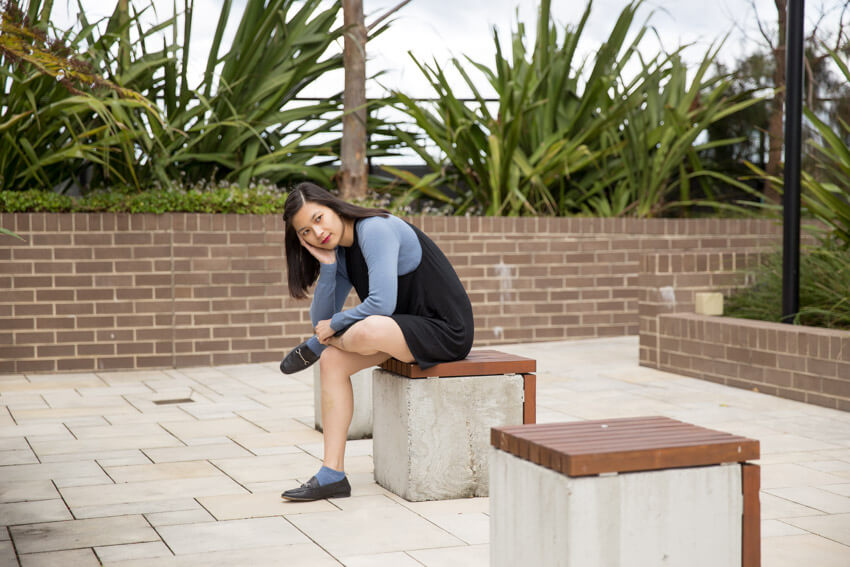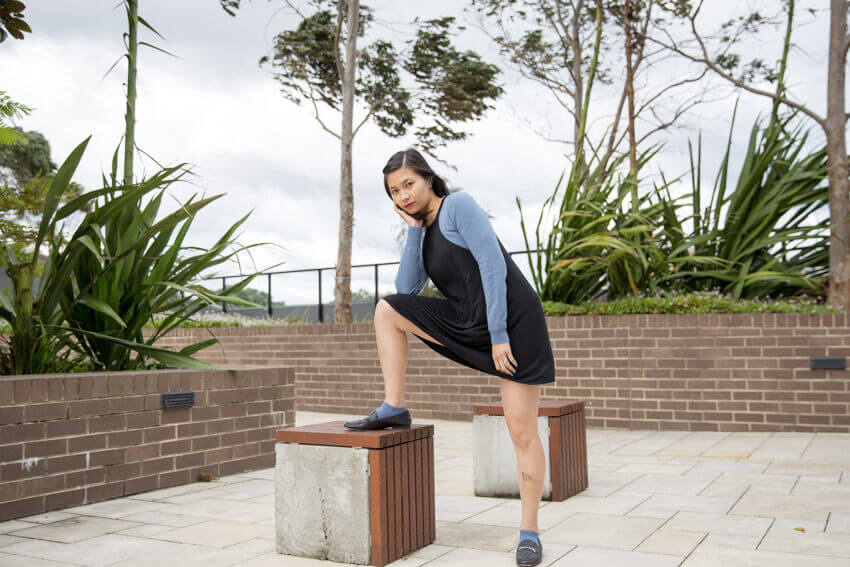 The dress is a shift dress but there is a lot of fabric to it that makes it more of a "swing" dress. It doesn't accentuate your shape, if you are looking to draw attention away from your midsection. As I mentioned, without wearing a top underneath, it does show the underarms quite a lot, which is not to everyone's taste.
Outfit details
Heroes draped midi dress
This dress is my favourite out of the three I received. I wanted to try the plunging neckline as I hadn't tried it before, and I was under the impression that it might suit me. I think it worked out well!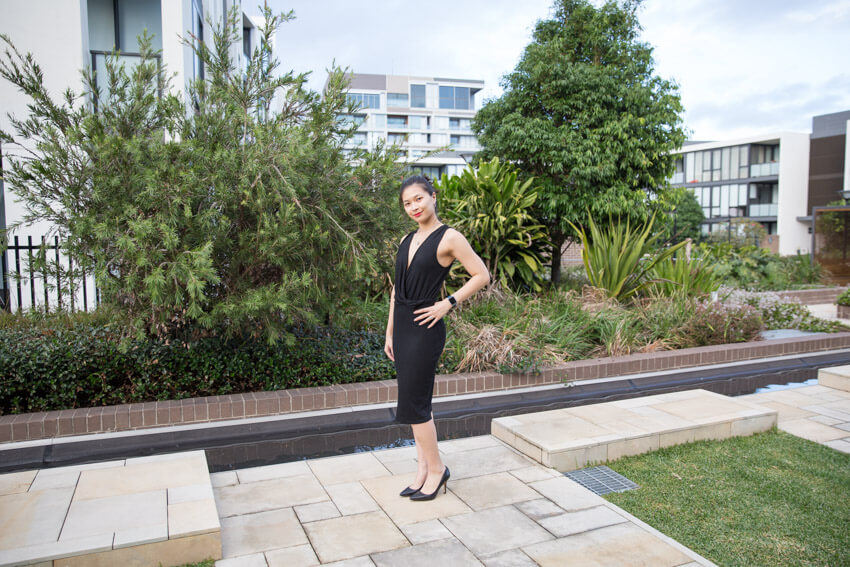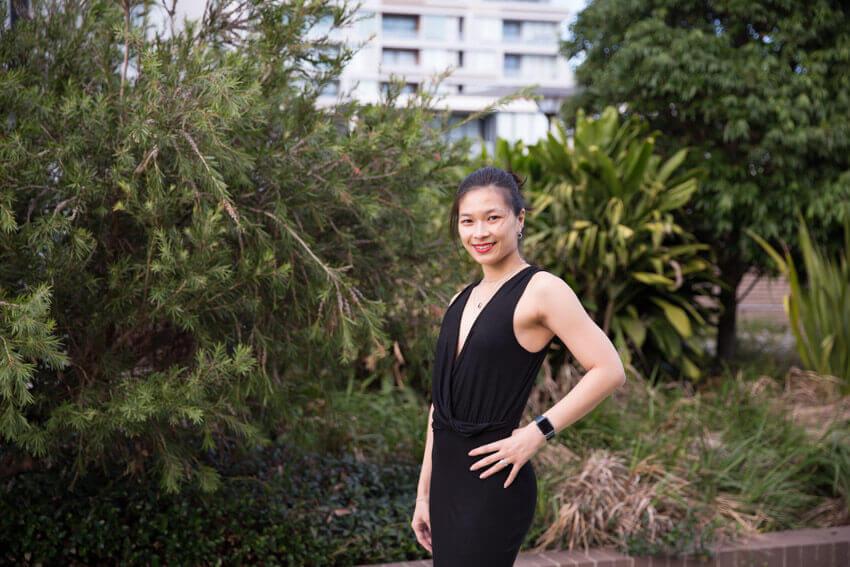 I chose to wear a layered necklace layered with a choker, to accentuate the otherwise bare décolletage. The necklaces I am wearing are from By Invite Only (one of my favourite jewellery stores), and the two-layered necklace has a labradorite stone. I am wearing a bracelet that also has a labradorite pendant.
The dress can be dressed up with earrings but I chose to keep it relatively simple as I already had a bracelet and necklaces that stood out.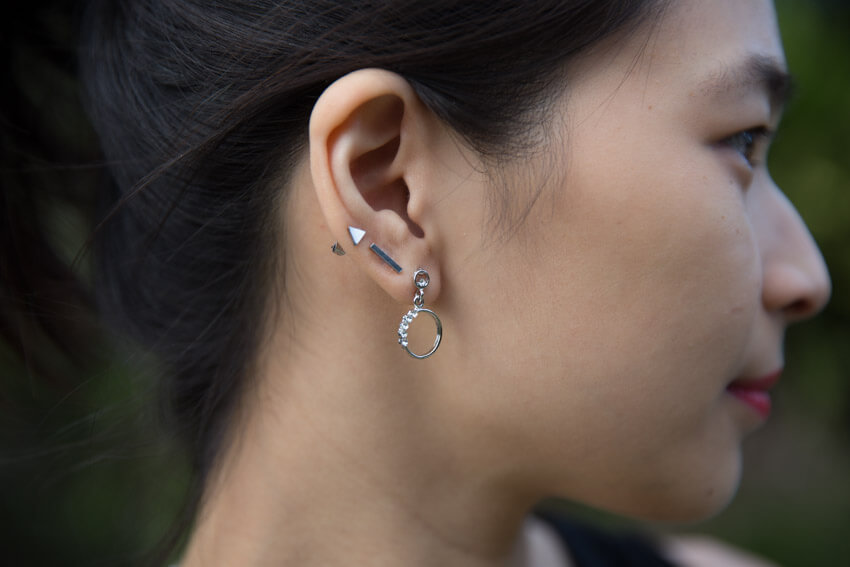 This dress also required a bit of fashion tape to hold it in place, as any plunging neckline usually does. The dress has a draped fit, as the name of it suggests. As it's a midi length, it reaches past my knees. I am only 5 foot 2, so it might hit just under the knee for taller women.
I thought it was only fitting that I wore black heels to go with the dress! These black heels are a staple but they are great with any outfit.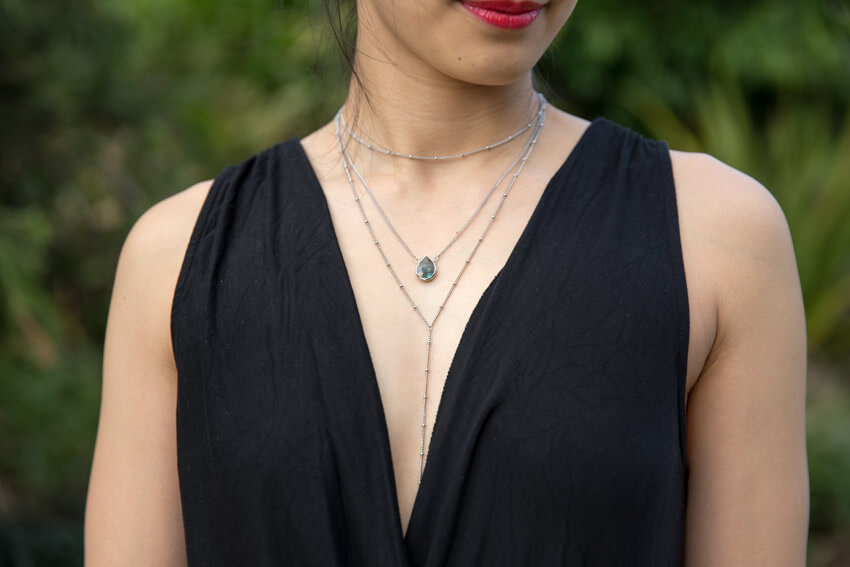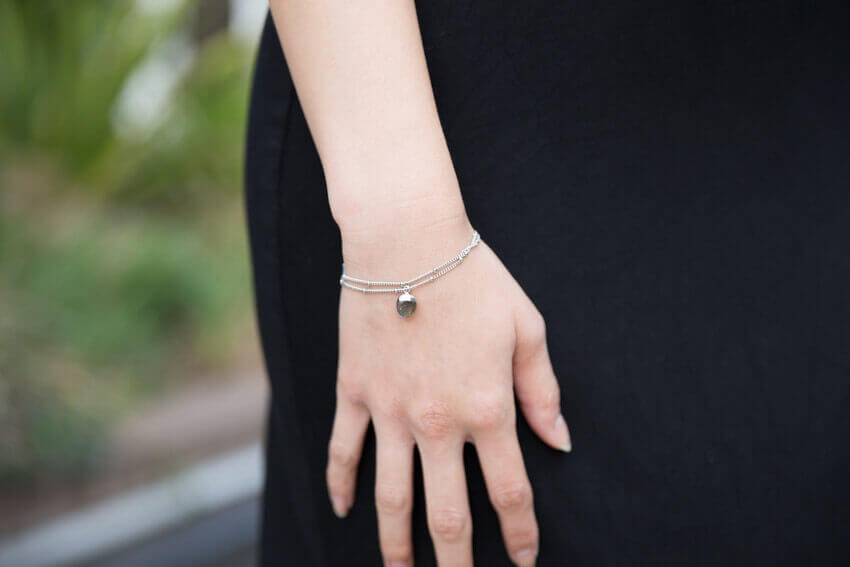 The dress is made of a similar material to the halter dress I received, but it does drape over the body a bit better. I really like it and can see myself wearing it again. Although it's also a more formal dress, I think it can be dressed down with a sheer camisole or a sleeveless top worn under the dress as well.
Outfit details
📷 Many thanks to my wonderful husband Nicholas Cooke for taking these photos for me.
---
What do you think of the way I styled these dresses? Would you style them differently? Of course this is only my take on the dresses, I'd be interested to hear how you might style them.
Disclaimer: The dresses in this post were provided courtesy of Tobi for the purpose of styling and and featuring them on my blog. All opinions are my own honest opinions.