New interview series: Hey Girlfriend!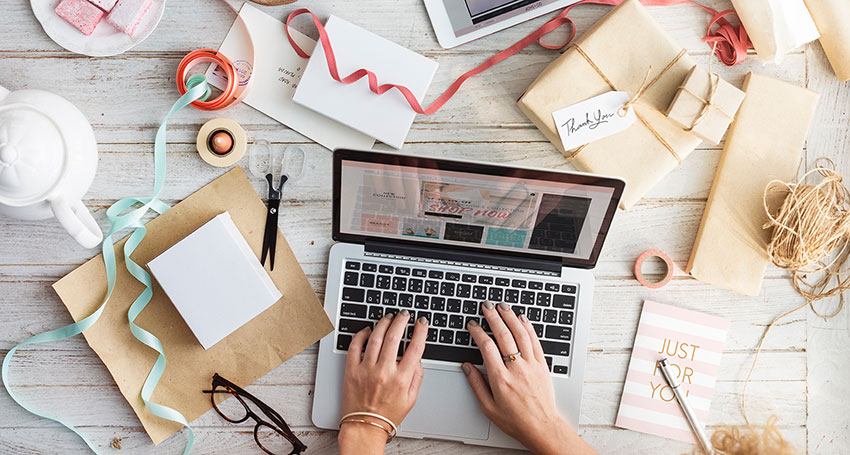 Hey Girlfriend! is a new series on my blog that I am announcing today. I am beyond excited about it because it is related to a movement that is close to my heart: that of women working in tech – in information technology, with computers, with computer science, or with science in general. Anything that pertains to a woman basically going against the stereotype and doing what society believes to be a "man's job" (newsflash: it's not a man's job).
I have been working as a web developer in the industry for about six years. It's no new news that I love what I do, because I talk and write about it all the time and have great passion for the things I build and develop and code. I spoke about my journey becoming a web developer, and how I never thought it was unusual that a girl was working with computers until someone pointed it out. To this day, I have noticed a shortage of women working in tech, and I have often been the only girl in my company or team.
I love to encourage more women out there to learn to code or get involved in programming and with computers, and Hey Girlfriend! aims to do just that. I will be interviewing women from all around the globe, of varying ages, who work in tech. I really missed doing my old 2 minutes and 40 seconds interview series a year back. It ran from 2014 to 2015 and I interviewed one person every two weeks. This is sort of a way of bringing it back in a revamped way.
I named the series Hey Girlfriend! because I wanted it to be in line with Hey Georgie and my blog's character. I also wanted it to not be too stereotypical. Things like GRL PWR came to mind as well as Girl Crush, but I think "girlfriend" reflects the warm, supportive nature of the community around women in tech. I want to put my interviewees in a position that makes them feel comfortable and not like they are idolised, even by me. 🙃
The first interview will be posted next Tuesday (Australian time). I am so excited to introduce you to my new interviewee. Interviews will be as frequent as once a month and I will continue to post on the fourth Tuesday of each month. If it becomes popular, I might make it more frequent, but with 2 minutes and 40 seconds I often struggled to find interviewees for every two weeks. This time, interviews are not full of random questions but will be related to what makes this person, this person. Although focussed around their work in the industry, I'll also ask questions about their hobbies, passion projects and other things that shape who the interviewee is as a person.
I would love to hear your thoughts and hopefully everyone, no matter what demographic, can be inspired from and learn from these interviewees. 💖🤗