Giving is easier than selling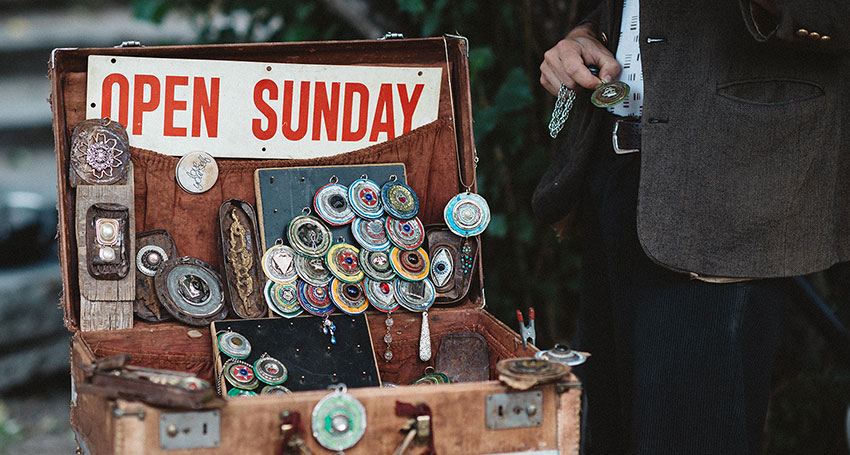 Last month, my friend Clara tweeted about not being bothered to try and sell stuff, because she either ended up giving it away or recycling it.
Money is nice but is it weird I CBF to sell stuff. Either it gets given away, or I recycle it. Time = money, and space = money.

— kiri (??) (@kirisviel) December 8, 2016
This resonated with me a lot and I sent a reply in agreement. She said it is more efficient and effective.
You get many more takers when giving stuff away. If your goal is to get rid of stuff, far more efficient and effective XD

— kiri (??) (@kirisviel) December 9, 2016
Cheap mass-production making items more worthless
With regards to not being bothered, I find that I can't be bothered listing things on eBay, especially trivial items like clothes. I tried to sell clothes and CDs on eBay but they don't go for very much. The seller fees add up, especially for items that are not worth a lot.
I have sold expensive items on eBay like phones, a MacBook and a camera, and that works out well. But it's not worth it for cheaper things. With the rise of sales and bargains these days, it can even be hard to make a profit off what was so cheaply mass-produced, when you try to sell it. What's the point? I considered a garage sale or opening a stall to sell clothes, but let's be realistic here. Why do people want to buy second-hand clothes when they can get sucked into fast fashion, where there is cheap clothing everywhere and you can get a nice new shirt for $10? Why would you then spend even $5 on a second-hand shirt? Only designer items sell for a lot of money when second-hand, if the item is still in good condition.
So with my clothes, I ended up just donating them to charity, or to H&M, where you can get a 15% off voucher. Not that I even shop very much at H&M anyway. You know, the place where you can get a new shirt for $10. 🙄
I've decided to pay more attention to the items I purchase. Over the past few years I have made an attempt to purchase more quality clothing over cheap stuff, but every now and then it's easy to fall back again. Sales are still good, but I look at sales for good quality items, and buy things I really need.
Giving things away for free
It's true that it's a lot easier to get rid of something when I'm willing to give it away for free. I had two tripods, and I got rid of one. The other one was much better but after a month or so, I thought I might as well get rid of it too. It was just an aluminium piece of crap, nothing too special, and wasn't very flexible. But I gave it to a girl at work who was excited to use it for her telescope!
I tried to offload more things. I wanted to get rid of a Back to the Future poster that I had had for a few years. I was going to keep it for when I move to a nicer place, but I didn't feel like it anymore. No one at work wanted it, so we ended up pinning it up in our team's desk area. Cool!
I gave Lilian some of my books to add to her collection. In my decluttering post about CDs, I wrote that I gave a whole lot of my CDs to my friend Matt, because I knew he would appreciate the local bands whose music I collected. Similarly, I knew Lilian would appreciate my books because she's building up a collection herself. I've only got eight physical books now, because I gave her a few that were easily obtainable as a digital copy. Plus, I knew she would take good care of them. I guess this is an example of "one man's trash is another man's treasure".
I've almost made it a habit to go to Slack and message my coworkers if they would like to have something I'm giving away. I got rid of a couple of bits and bobs. I'm slowly, but surely cleaning out things that I don't need.
What are your thoughts? Do you think giving is easier than selling? What have you successfully sold or unsuccessfully tried to sell?