Fashion Friday: Queen of Spades
I really like the look I've gone for in this Fashion Friday post because it's a bit professional, but at the same time I think I've made it a bit exciting and I have a few new pieces to share.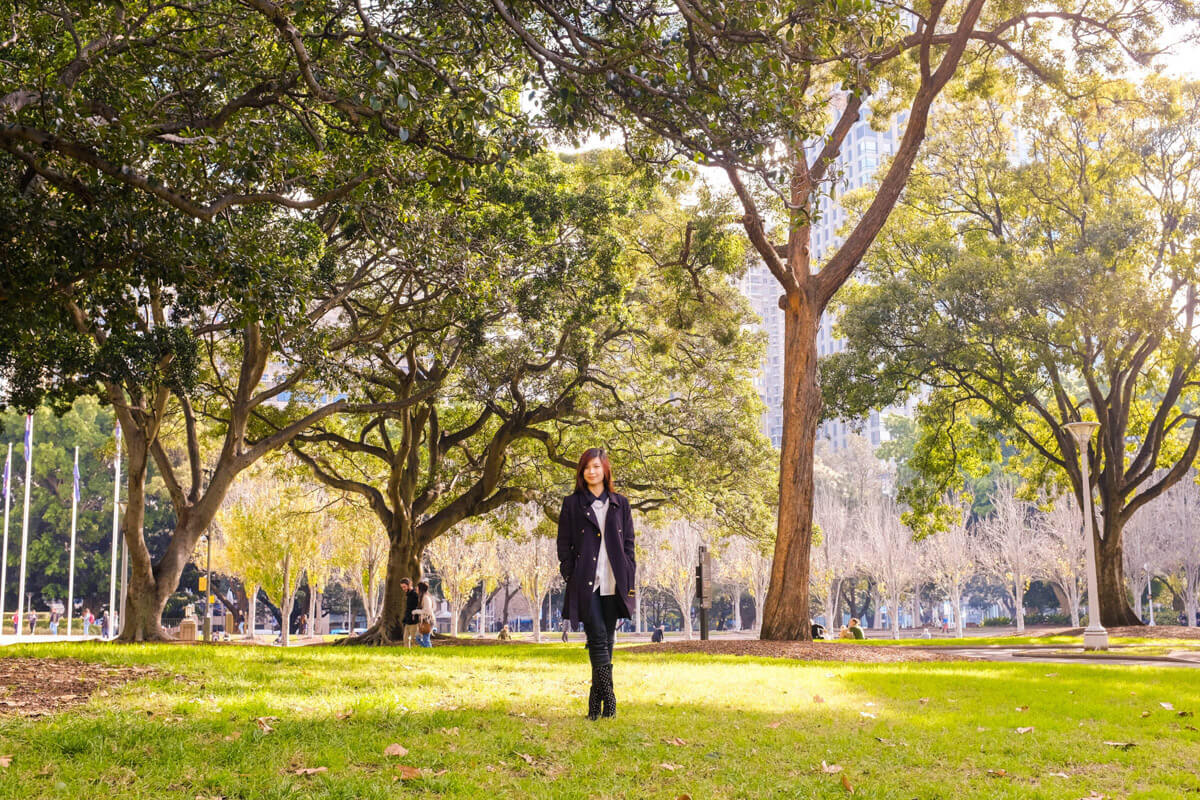 I've been wearing my coat (it had its debut in Winter Rose) regularly since it has still been pretty cold, but this top keeps me pretty warm. It's quite shiny and smooth to the touch. I don't own many collared long sleeved shirts, so it was nice that my mum found this one for me after I told her what I wanted. I like the bold style – although the front has black panels, the back is completely black.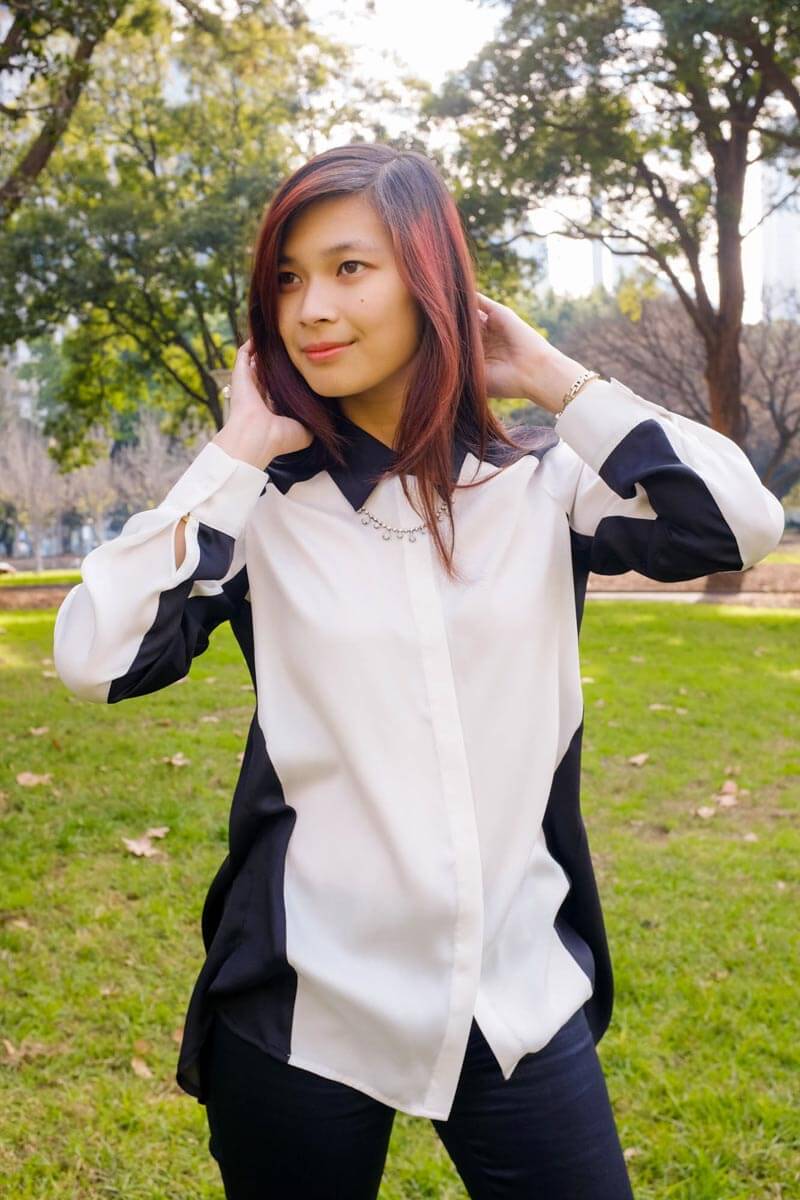 The jeans were another pick from my mum, after I complained about the cheap jeans I wore in Tangerine. It turns out high-waisted jeans are not for me, and I had been looking for skinny black jeans for a long time so it was quite disappointing when I found out that those were not comfortable. These jeans are wonderful though. They are more stretchy than your usual jean, but the material is thick and strong. It has a bit of a wet-look.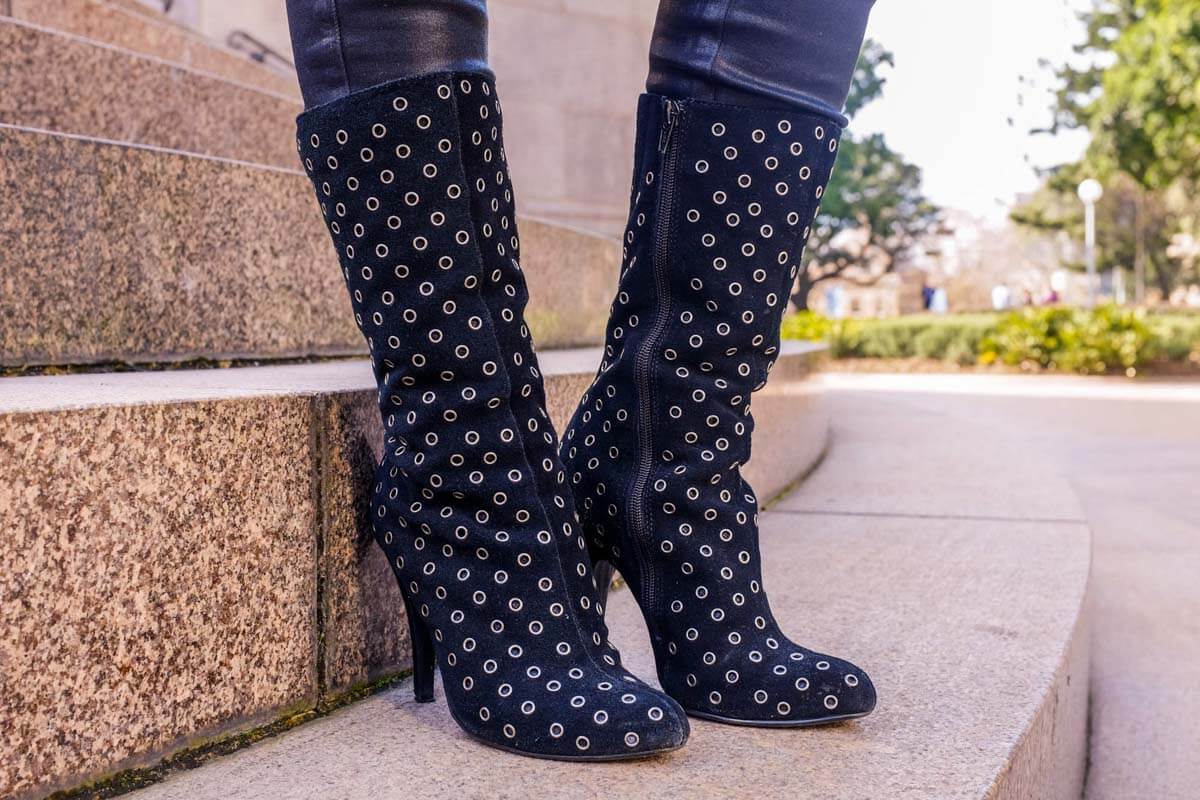 I got the studded boots a while ago – I wore them to Seb's birthday party many years ago, and they hurt to walk in because they were so high. I'm a bit more used to them now and they hurt less, but I do have to walk slowly and take it easy. :D I haven't worn them very much since I got them, so it was good to wear them again. Also, Seb did a good job with the photos, didn't he!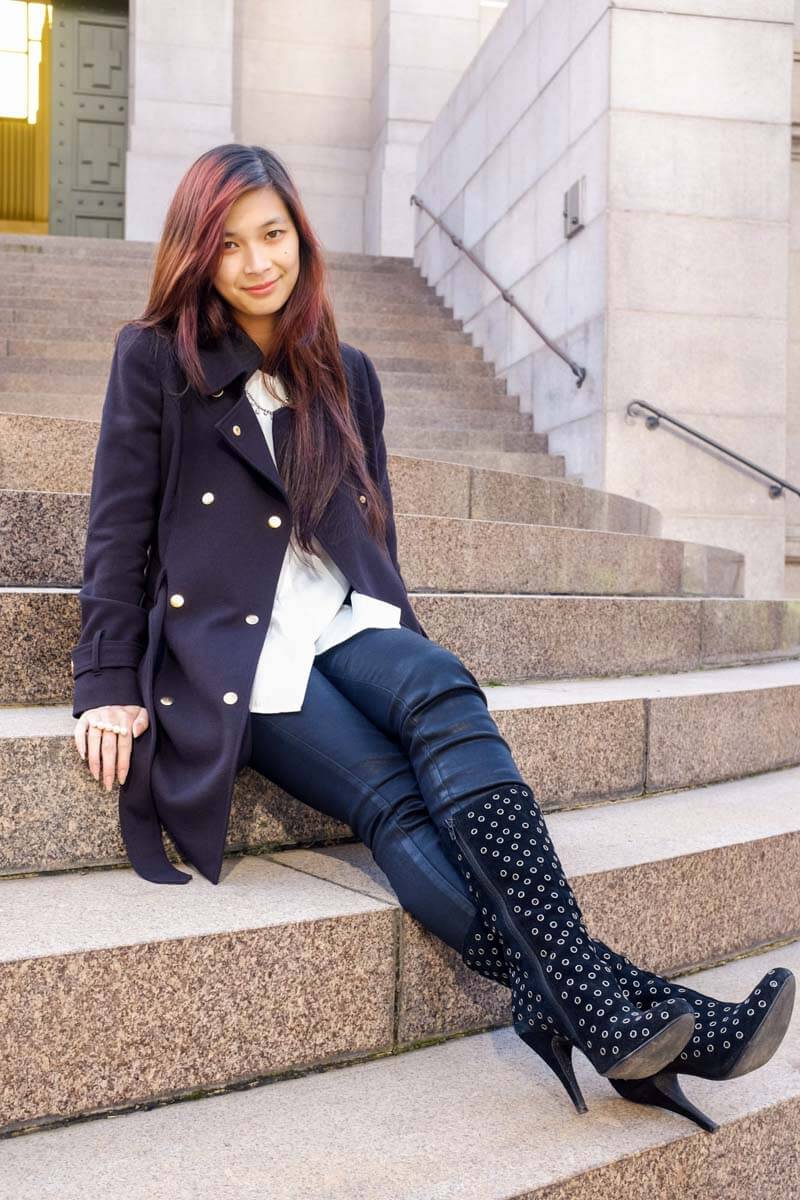 Accessorising was a bit of a mix! I got the necklace for a bargain, just $5 at Lovisa. They were having a sale, and as tempting as it was to buy a statement necklace at full price, I settled for this simple, pretty piece. I remember messaging Nick and telling him that I wanted it, then going back the next day to grab it. I loved it from the moment I saw it because of the black chain, which is different from silver or gold. I like that I have a versatile but simple statement necklace, as I wasn't looking for something as extravagant as the one I wore in Blue Moon.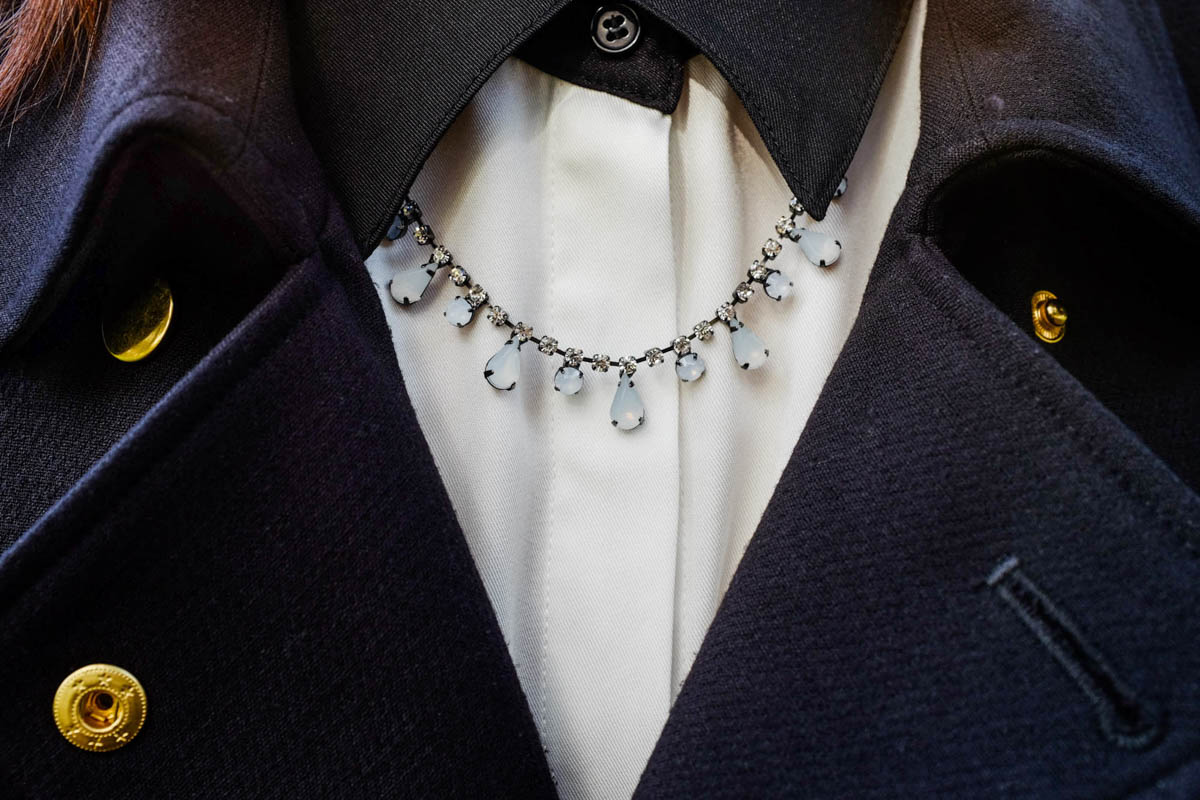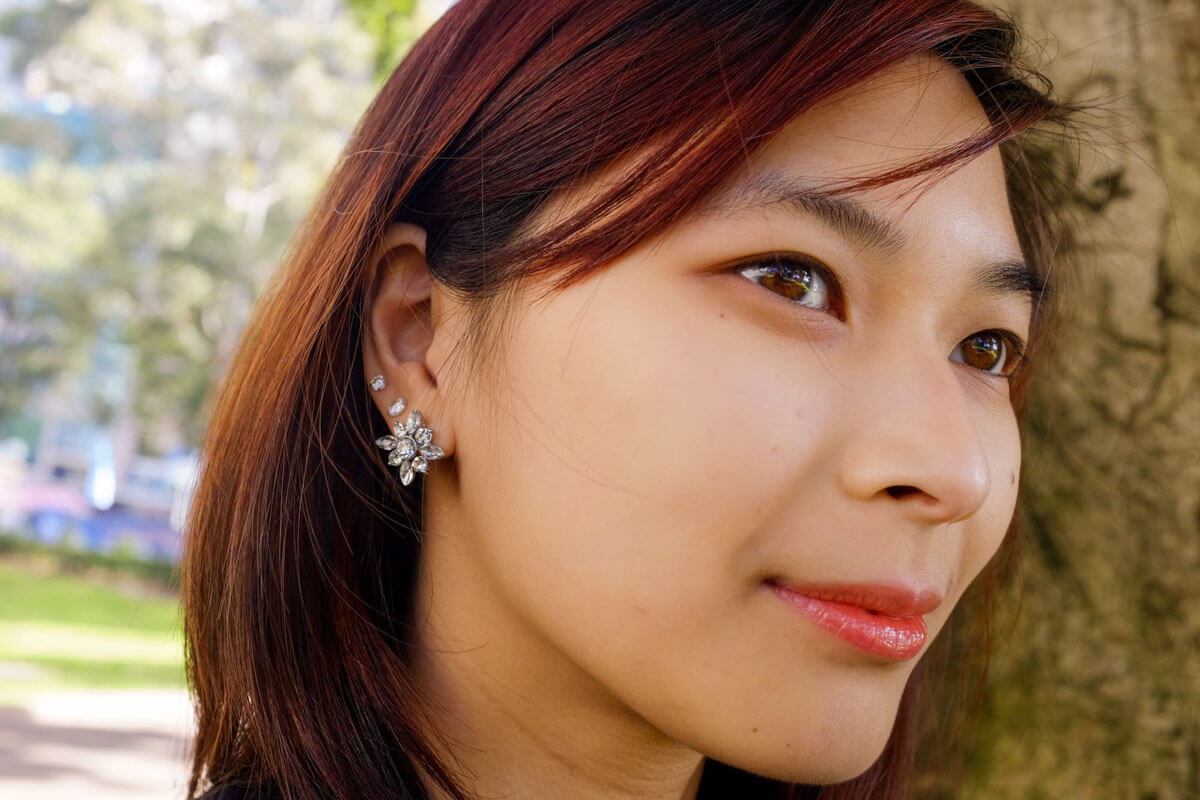 I also bought the earrings for $3 at Equip. I don't go to Equip (or even Lovisa) much anymore because the jewellery quality isn't too terrific, but I found myself in the store and spotted these studs. I was also hoping to find some cheap statement studs that weren't too big, and these ones fit the description. They didn't match with the black necklace, but that brings me to the gold jewellery…
The pearl bar ring was something I was hoping wouldn't look like such a knuckleduster… but it makes a statement on its own! I was unsure of the ring sizing and worried I got a size too small but it's in fact a little loose. I've received a few surprised expressions because of it, haha. I teamed the ring with a simple gold bangle.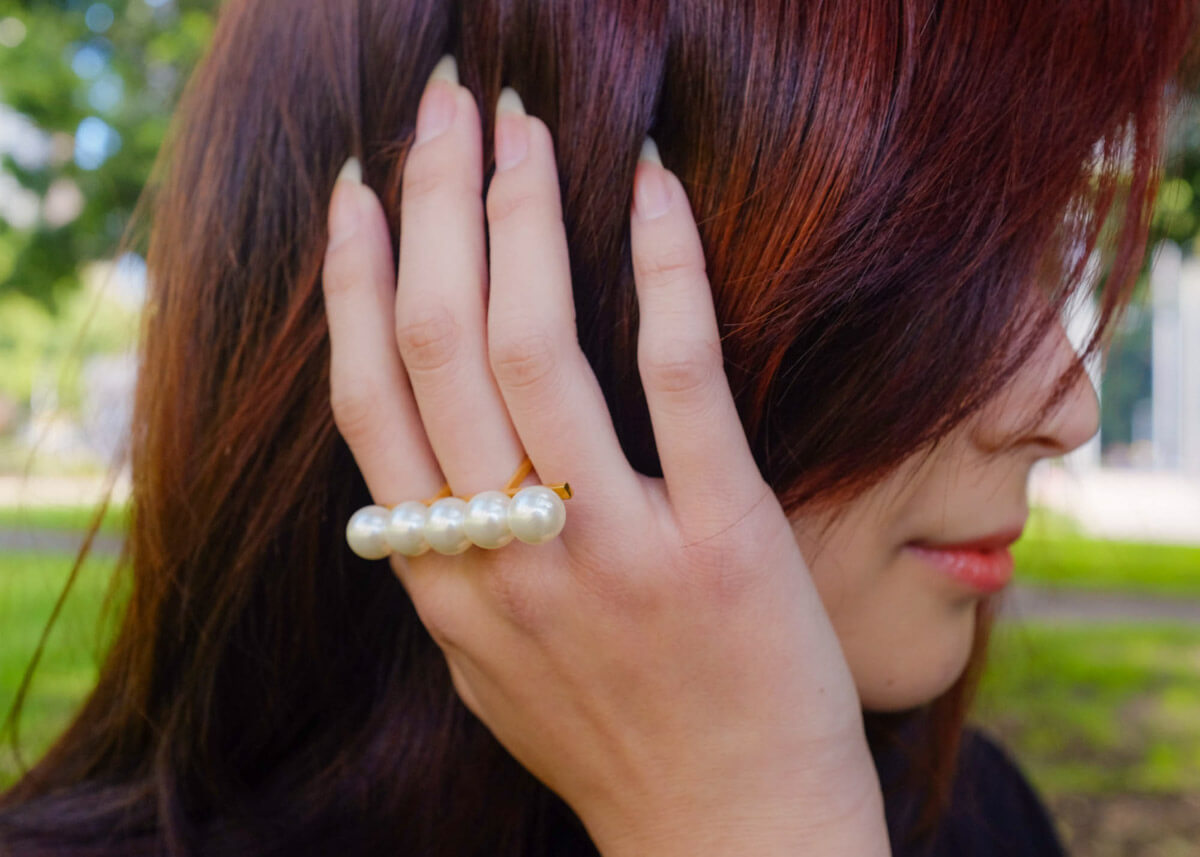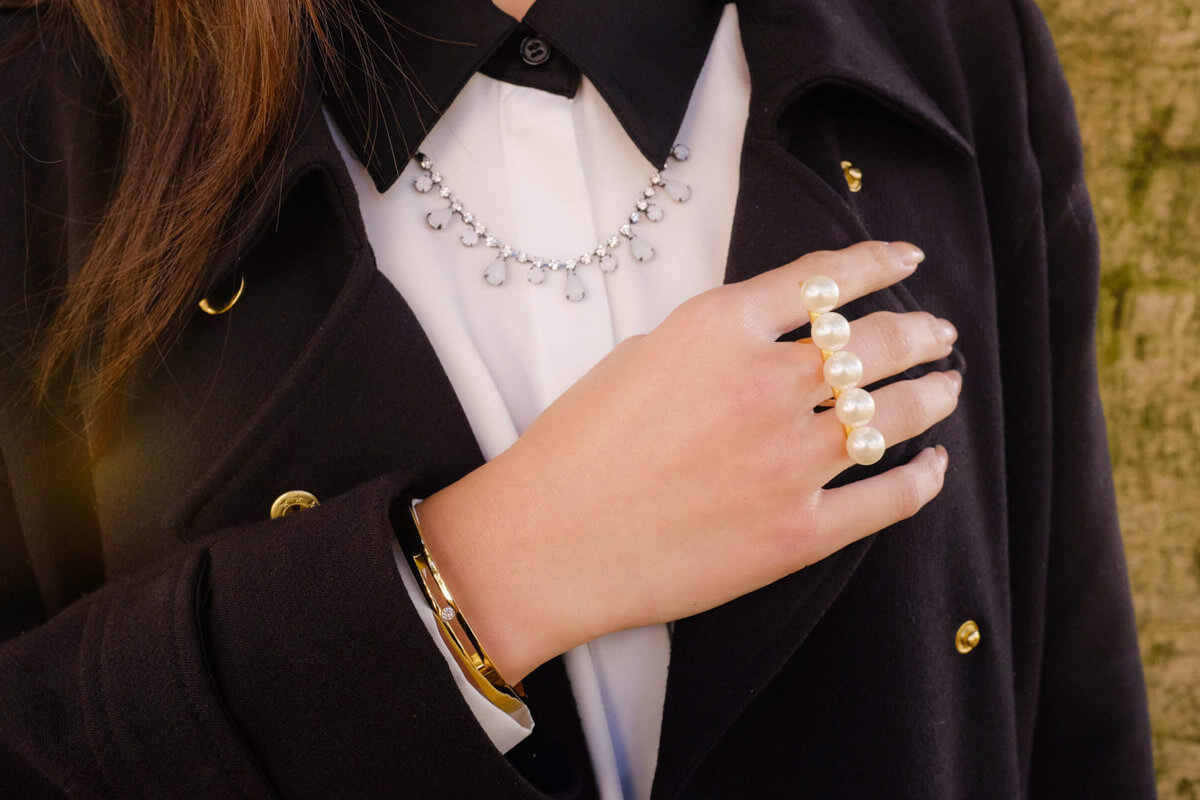 Woah! Almost forgot to mention my wallet, which I got last year but never wrote about. I had been using a leather guitar pick wallet similar to this for at least two years, but I didn't like the thickness and the size and felt like a change. I picked up this wallet from Fossil. The design just spoke to me, I love stars and space and I felt it was rather fitting. :) :) I am very happy with it.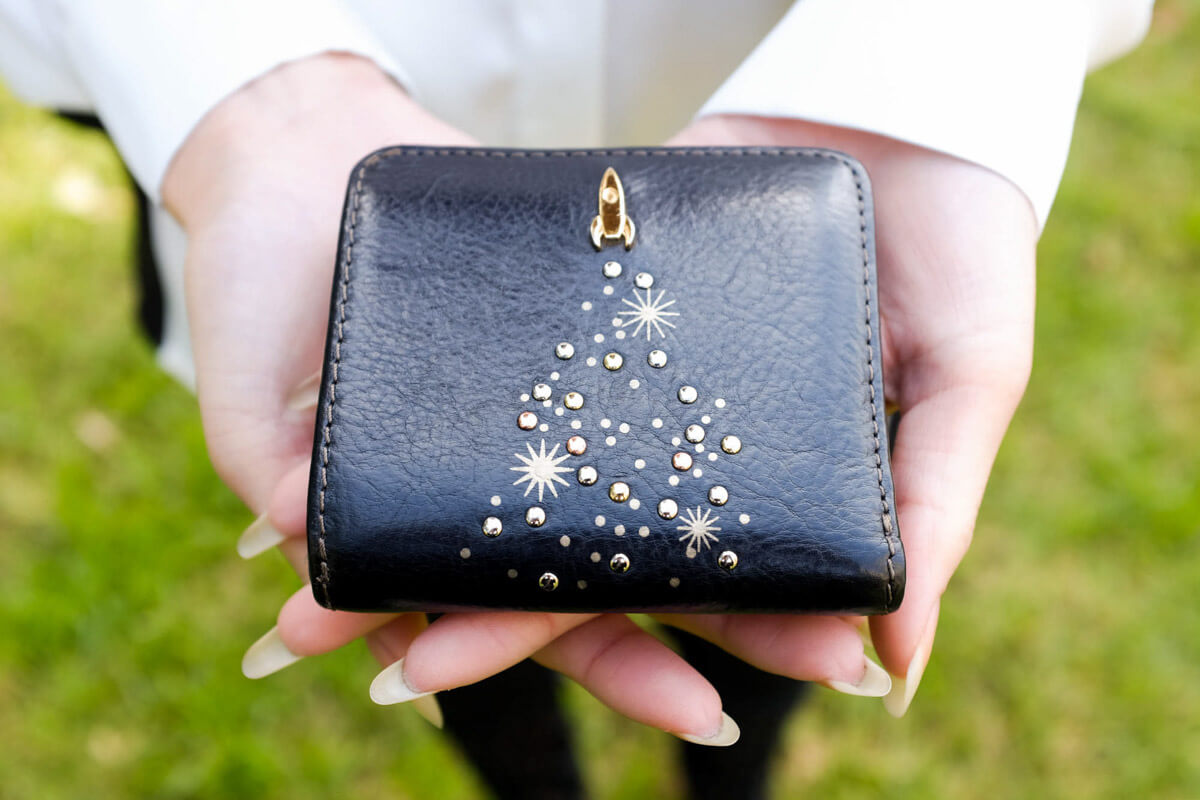 I named this edition Queen of Spades with inspiration from the Queen of Hearts in Alice in Wonderland – I imagine the Queen of Spades as the opposite of her. Not as snobby, and a nice queen you could get along with, but a bit of a badass. I feel like her style would be best described as casual glam: bold with a touch of punk rock, jewels clear like diamonds and reminiscent of an ice queen.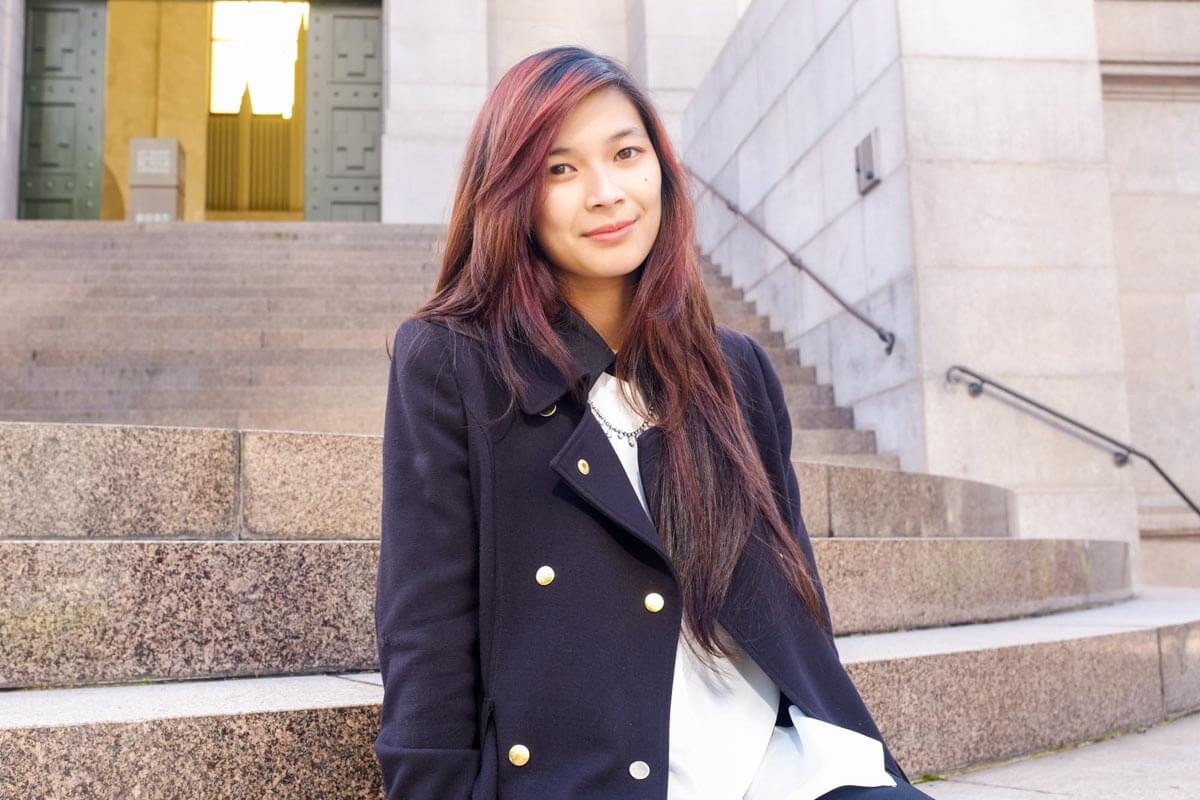 Outfit details
Top: Basque Petite (available at Myer)
Jeans: Grab Denim
Shoes: Miss Shop (available at Myer)
Necklace: Lovisa
Earrings: Equip
Wristwear: Floating Crystal Bangle from The Peach Box
Ring: Slim Bar Five Pearl Ring from The Peach Box
Coat: Basque Petite (available at Myer)
Wallet: Fossil
Photography by Seb.