Fashion Friday: Black & Mixed Metals
I wasn't always a fan of mixing different metal colours of jewellery, nor am I really one to follow trends, but I explored it a little bit in this outfit. I used to wear a lot of gold jewellery, especially earrings, because fashion jewellery tended to irritate my ears.
Over the years I have moved on to liking silver jewellery. I prefer silver, but recently I have picked up a few gold pieces because they look pretty classy. When I changed some of my earrings, I didn't like that I had some very nice large gold earrings, but no small gold ones to wear in my other piercing holes.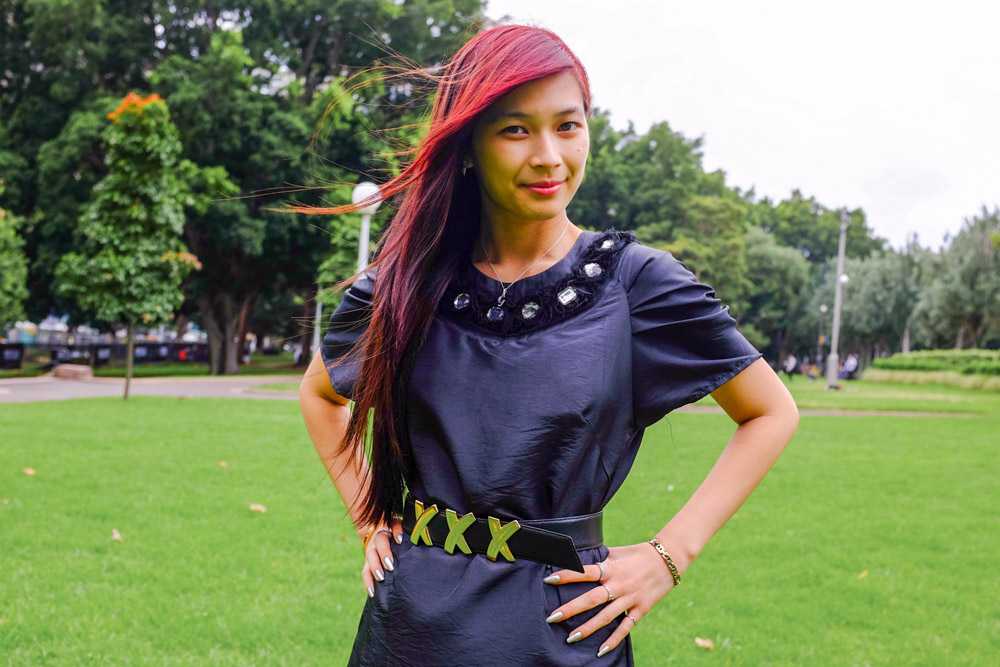 I decided to change things up a bit in this outfit. I am not a huge fan of shift dresses because they don't flatter my small frame – they tend to swamp it. But I wore a belt with this shift dress, a belt I got from my mum. I usually don't like belts either so I am stepping a little out of my comfort zone. This shiny shift dress is one I believe I got at a cheap price, from Indonesia, a while ago. I wasn't really a fan of the design on the belt but I thought the bold style went well with the dress.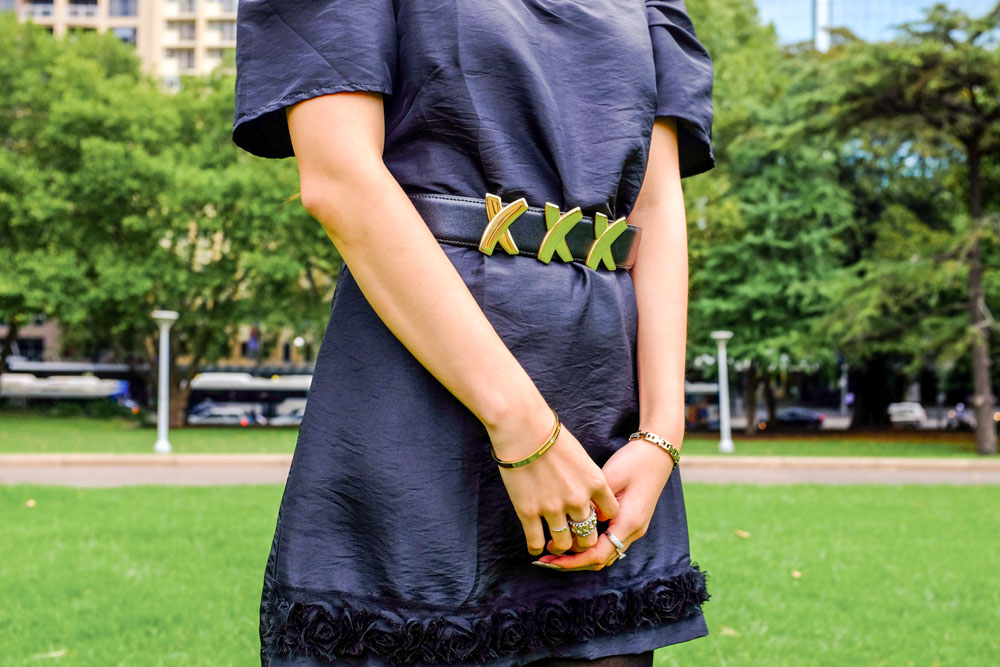 To elongate my rather petite figure, I wore black for the stockings and the shoes, which are also heeled. They are the heels featured in my Fashion Friday: Melbourne Cup post, which I absolutely love. They are very comfortable. If I wear them for a bit too long I get small blisters on my little toe and big toe, but otherwise, there is no real pain.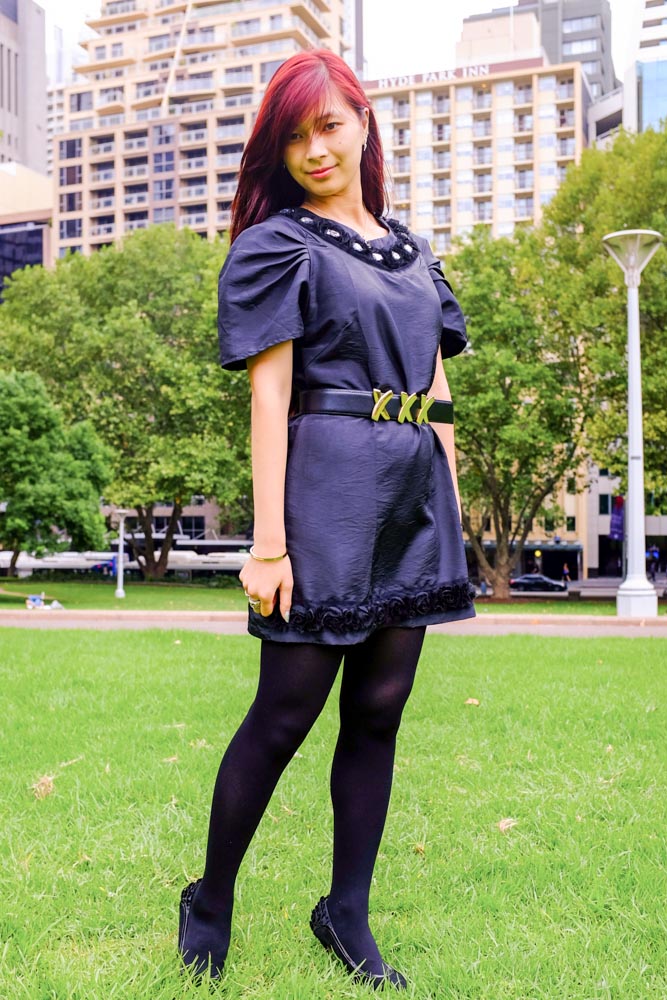 The neckline and the hem of the dress are lined with small roses made out of the same fabric. The neckline also has some large faux gemstones on it. It looks just a little bit tacky, but I think I've dressed up the outfit a bit with the accessories.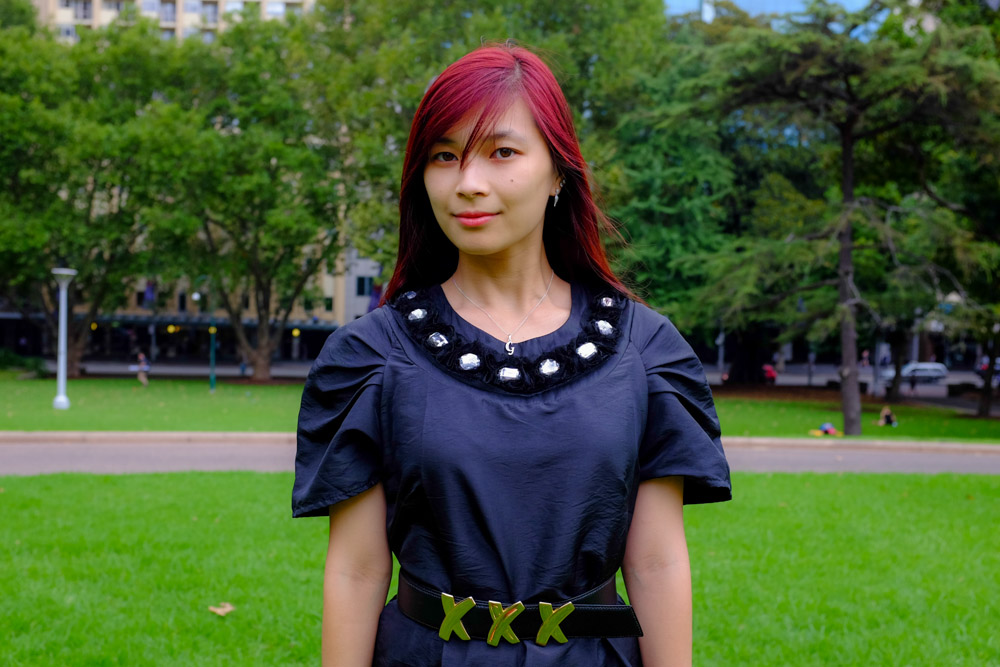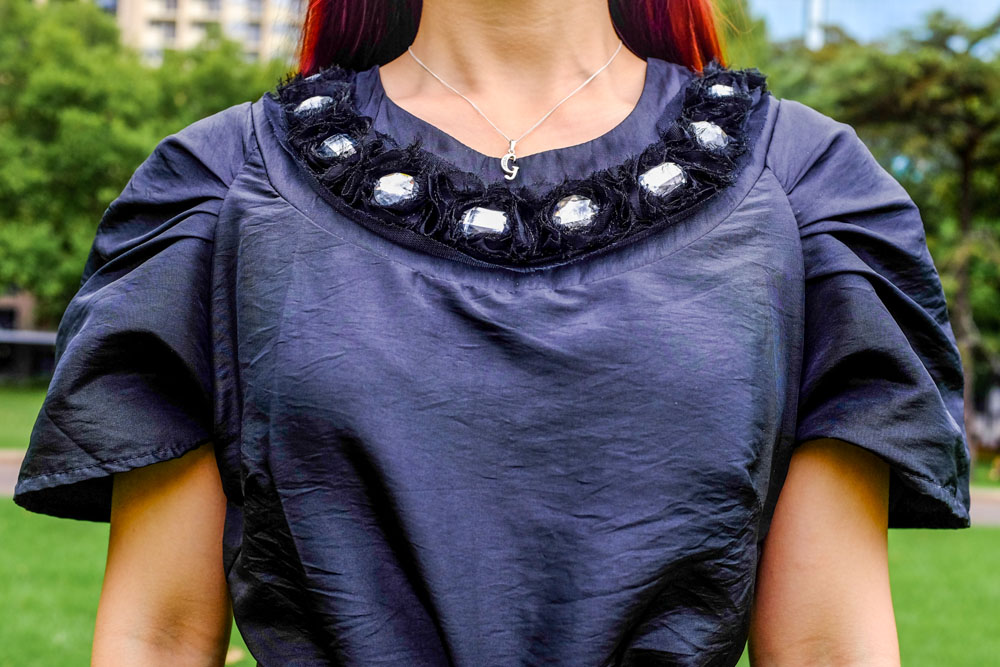 For the accessories, I chose a mixture of silver and gold pieces. I usually wear my infinity ring, heart ring and blue turquoise ring (they are real silver) daily, so I teamed it with a silver band set with cubic zirconias. I wore a silver and gold ring stack, as featured in Fashion Friday: Smells Like Teen Spirit. I like the combination of the rings. I wore gold for the wrist jewellery – a gold watch, and a gold bangle from The Peach Box. It goes with the gold on the belt, of course.
My nails remain silver from Andrias's wedding last week. I'm using a colour by Revlon from their Speedy Dry range, which I am really impressed by. I love when nail polish says it will dry super fast, and actually does dry super fast.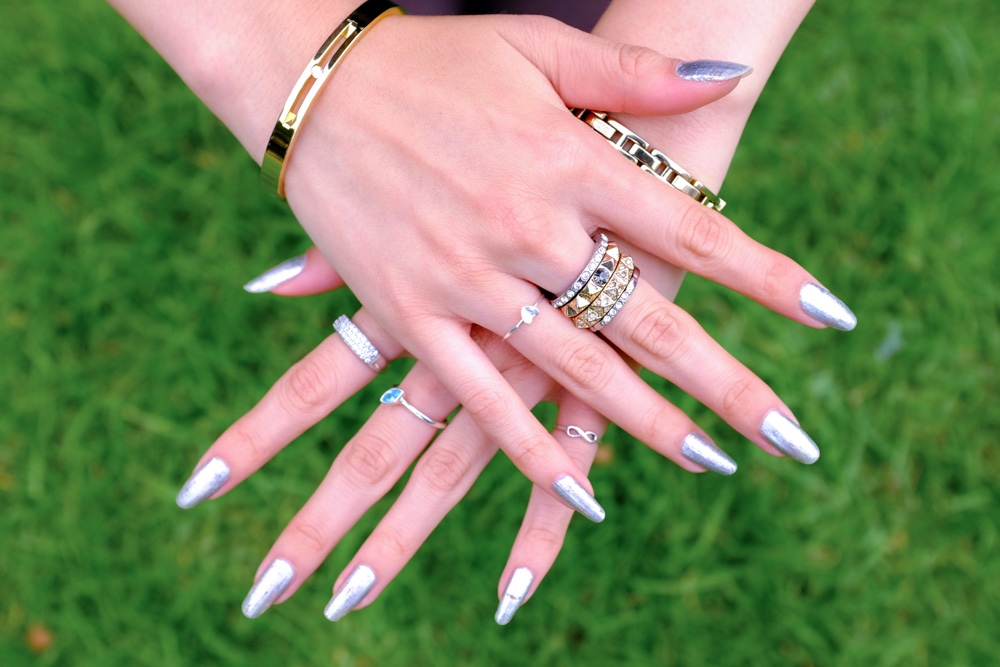 My earrings are also from The Peach Box, I fell in love with them when I saw them. I have a thing for wings in jewellery, though they can sometimes look tacky. I really liked this style, though.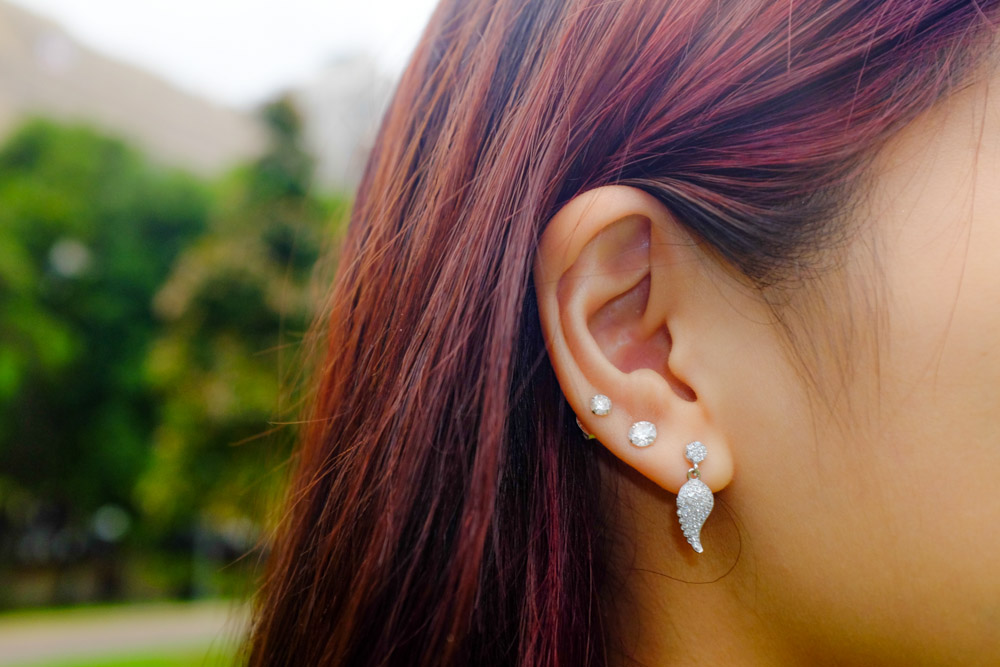 What are your must-have accessories for a little black dress?