Review: Helene Jewelry Subscription Box (January 2015)
The January shipment of my Helene Jewels Arm Party Club subscription arrived yesterday, which was strangely late… probably just got held up in the post. Elena (the owner of Helene Jewelry) told me that she saw these tiny turquoise beads and thought of me, because I love the colour, and they would be perfect on my small wrists.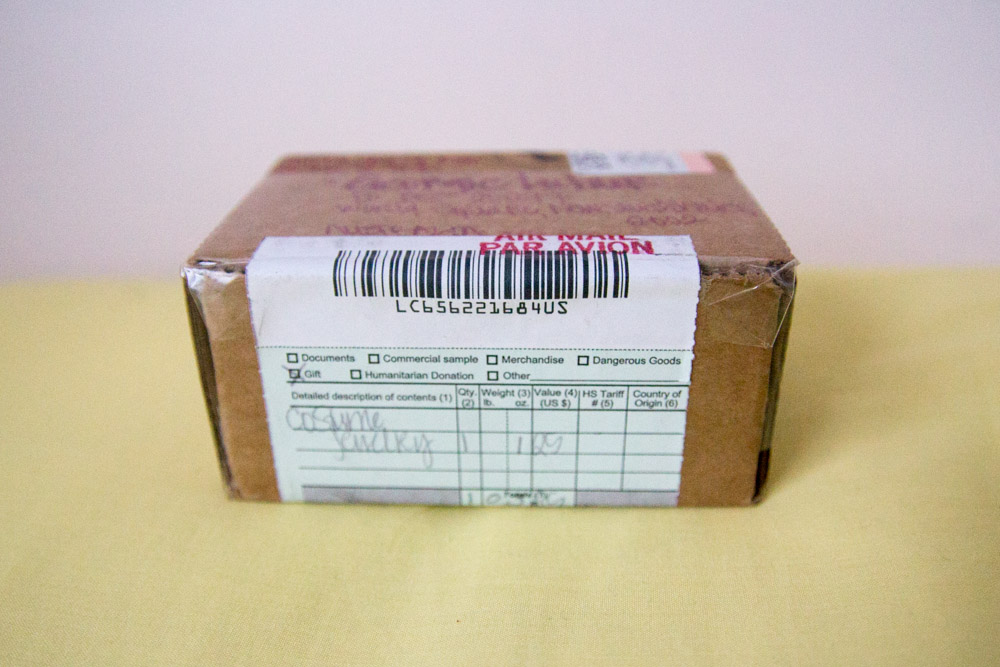 I had the box sent to work and picked it up from reception. Our office manager asked, "How did you know it was for you?!" I said I knew because of the size of the box, and she said, "Ah yeah, all those cute little boxes are always for you!" It's really nice that all the boxes are the same size and shape. I really appreciate when companies put effort into their branding like this.
The January box still had the same pink zig-zag confetti, and came with a few extra goodies, as it has for the past couple of months. A hair tie, a strawberry flavoured Jolly Rancher, and a bottle of deep red nail polish. I'm keen to try the polish some time soon because of the deep colour. I only have bright reds.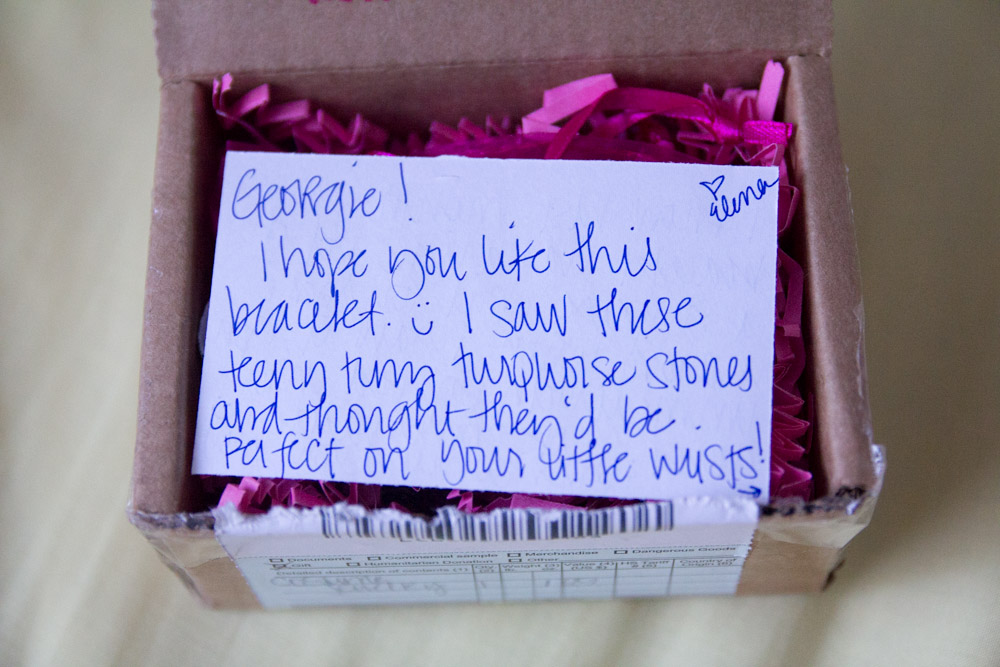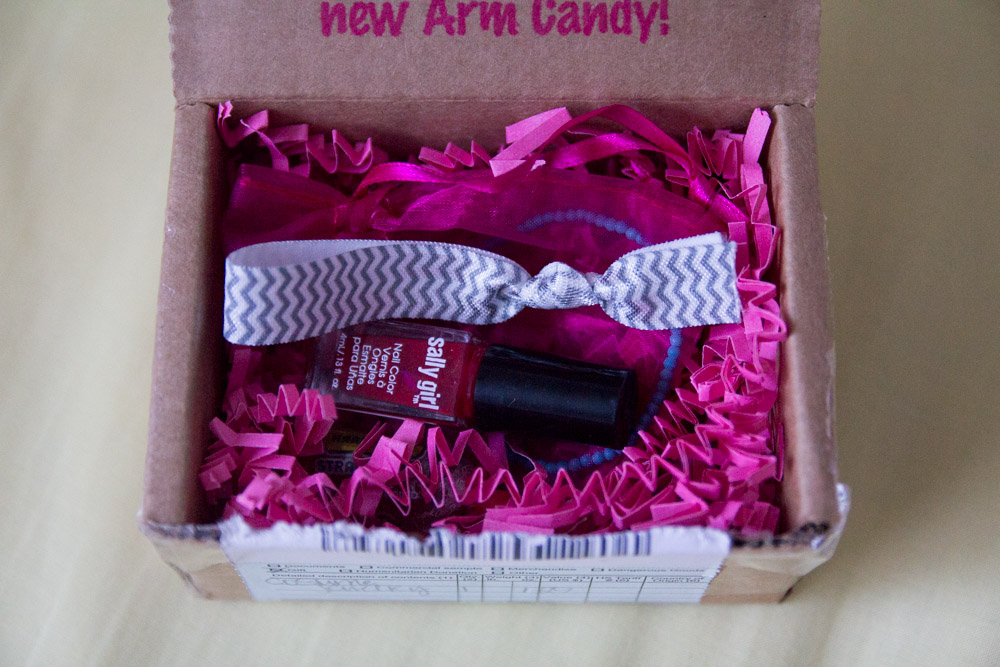 I just realised I haven't tried the glittery polish from my last box yet either. The hair tie in this box would go well with my chevron print top (featured in Fashion Friday: Chevrons), or anything simple and light grey.
As for the bracelet itself, I really like the silver finish – it's really bright. I also think the tiny beads complement the round links in the chain. It's a nice mix of conservative and casual. While I don't totally love it, I'm taking a liking to simple multi-layered bracelets like this one, as opposed to wearing a stack of separate thin bracelets. It's a nice touch.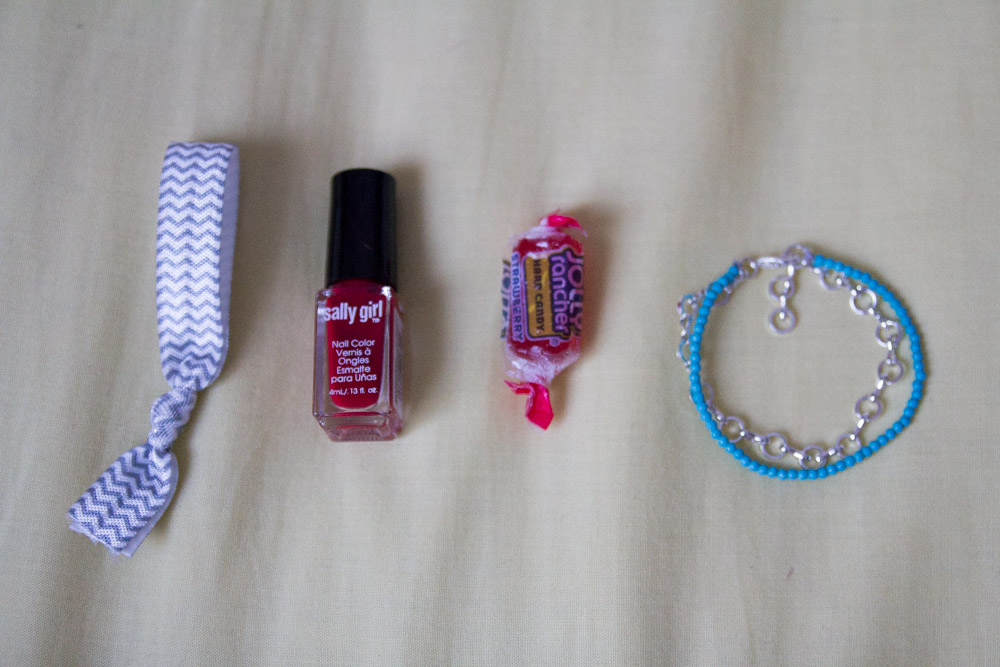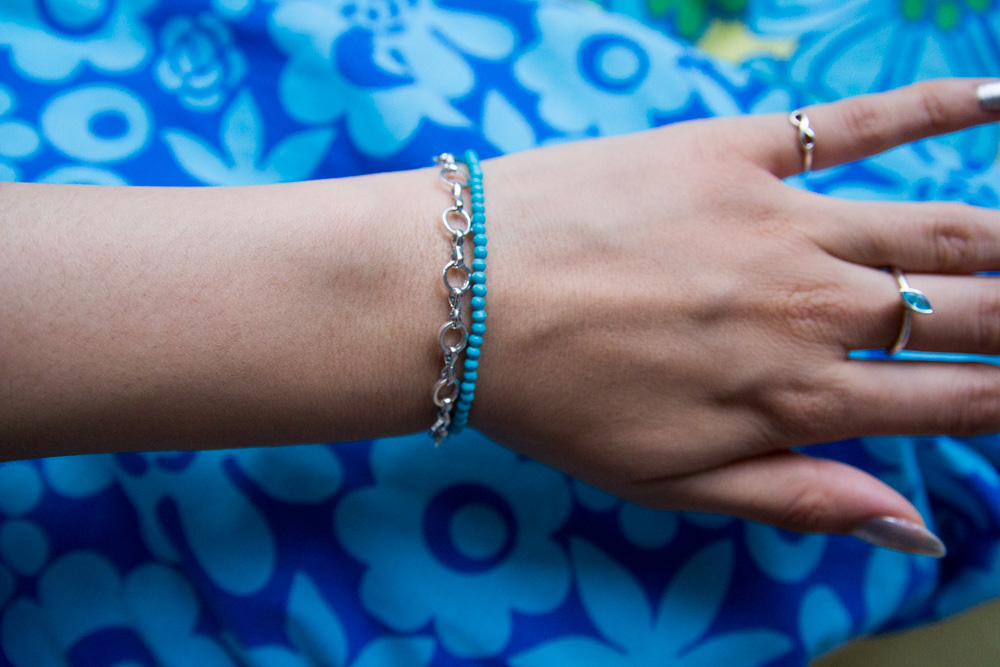 I think I only have two instalments left, I will probably renew my subscription again. I really like that Helene Jewelry adds to my jewellery box in an interesting and unique way. It saves me from spending money on a lot of rushed purchases, and while I was a little unsure about the surprises I would be getting each month, I am really liking them as of late. :)