Fashion Friday: The Look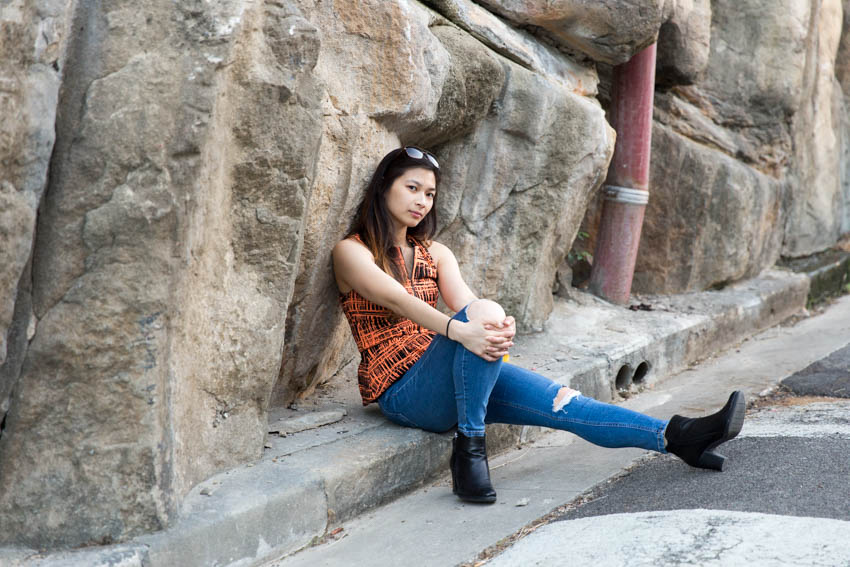 I'm excited for yet another Fashion Friday. Although my blog hasn't been seeing a lot of posts lately, I am happy that I have made the time for Fashion Friday. Something about it being a regular thing every two weeks really does help. I ought to do the same for the other posts I want to write. ;)
Nick helped me take these photos somewhere near his workplace. We actually had to pass a couple of dodgy/shady looking streets to get to this corner where there happened to be some rock that made an OK backdrop. Gotta work with what you've got, haha.
The top in this outfit is from Cue. My regular readers will know that I have a lot of beautiful and stylish dresses from Cue, like the ones from my outfits Blue Moon or Melbourne Cup. I've had this top for quite a few years. My mum bought it for me a while back. I wasn't sure what to wear it with at the time because it's sleeveless but also made of thick material, so it works for the seasons in between summer and winter.
At first I also thought the top was too loud, and didn't suit me, but I really love it now. It's just the right amount of colour. I think the black breaks it up a little bit. It's also worth mentioning that a few years ago I carried a lot of puppy fat around my body so I felt a little self-conscious wearing this top because of the exposed area around the shoulders. Now that my arms are more toned and I go to the gym a lot – not to mention I am more body-positive – I feel more comfortable.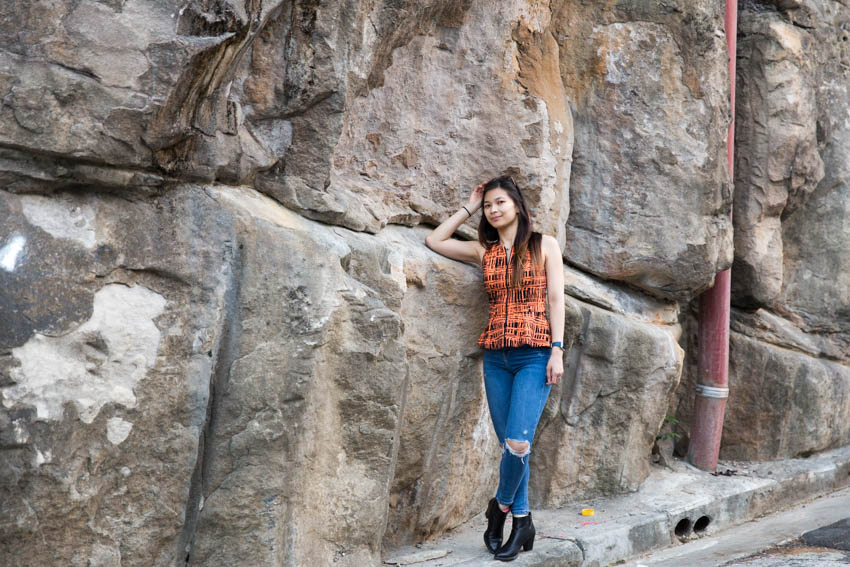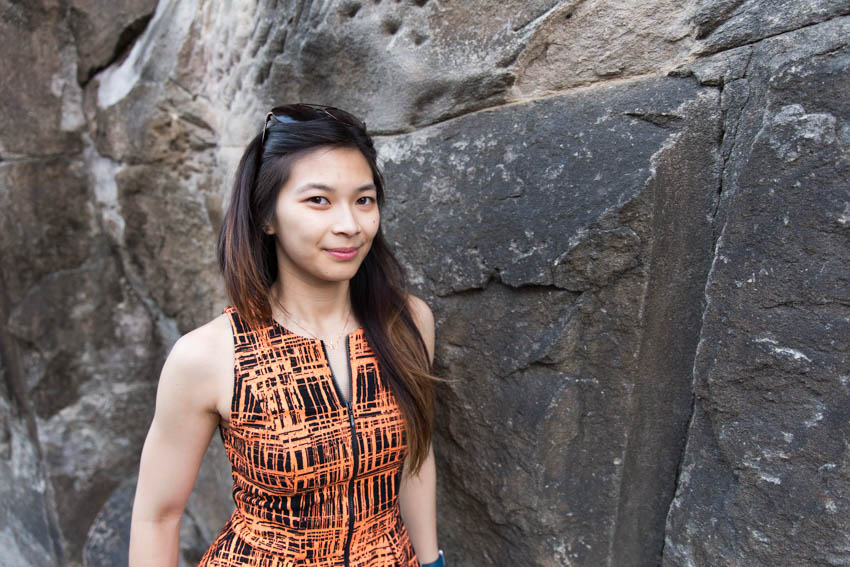 I also used to be adverse towards peplum-cut tops and skirts but in this case I feel it works in my favour. Small waist, hello! I believe people shouldn't keep clothes for "just in case" they feel better in it, or "just in case" they lose weight or have a different body shape… but with this top I actually really liked it but just didn't understand style or fashion well enough to wear it. 😆
I also really like the front zip. Easily customisable, even though I'm really not one for cleavage, ha. And easy to take off – none of this trying-to-get-it-over-my-head bullshit. But I definitely prefer the zipper not zipped all the way up. That's just a tad too serious.
I feel like the blue jeans (especially with the deliberate rips in the knees) tone down the bright colour of the top. I like that the top accentuates my waist, and the high waisted jeans help do this too. The overall look is really comfortable and I felt very "myself" wearing it.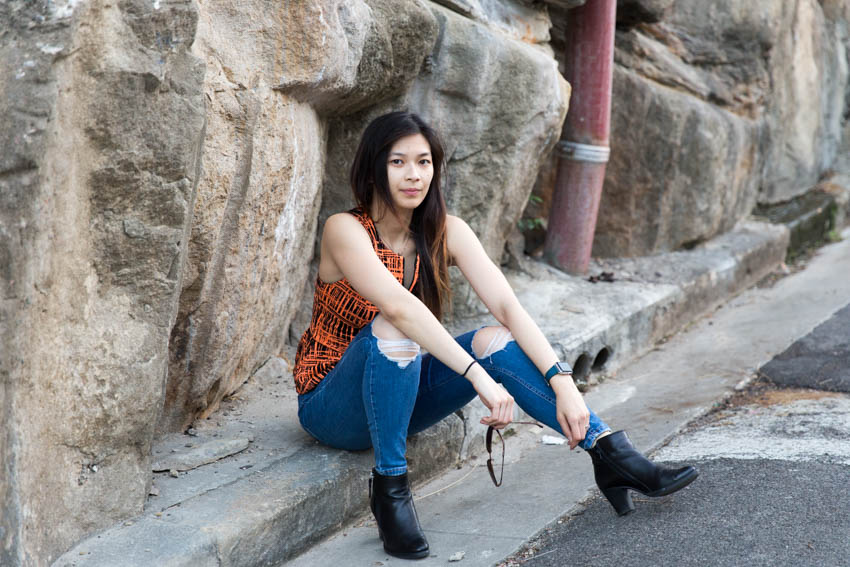 Ugh, my trusty heeled boots are at it again. I can't get enough of them. Although I could have worn this outfit with stilettos or some really nice shoes, I felt more comfortable this way. It was more a matter of dressing down the top rather than dressing it up.
I've been wearing my rose gold earrings all the time recently. I just haven't bothered changing them. I wore the dainty origami crane necklace to match. One might think it is swamped by the loudness of the top but I actually feel like it's a cute addition.
The outfit is named The Look after the song of the same name by Metronomy, an electronic music group. It's super catchy and I can't help but link to it below. Some of my facial expressions in these shots made me think of the song. 😆
📷 All photography by Nick, who I'm marrying next Saturday. ❤️💍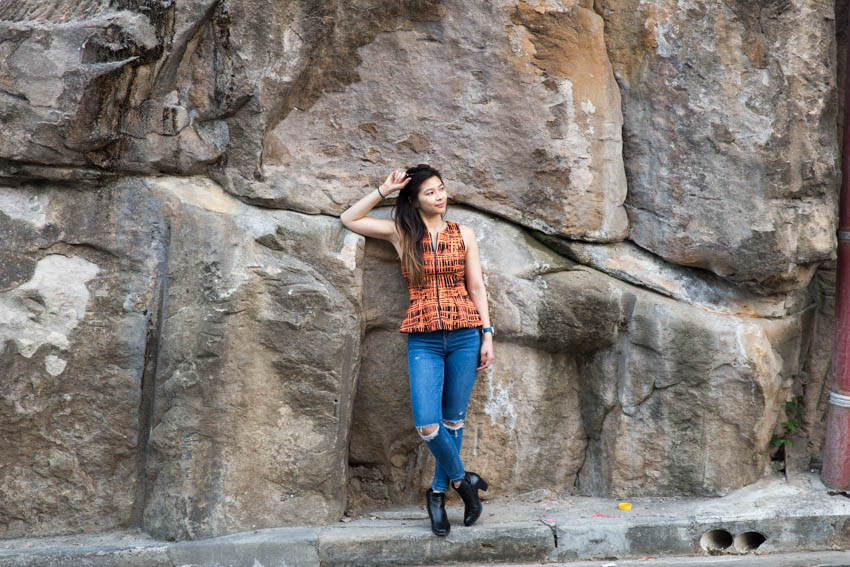 Outfit details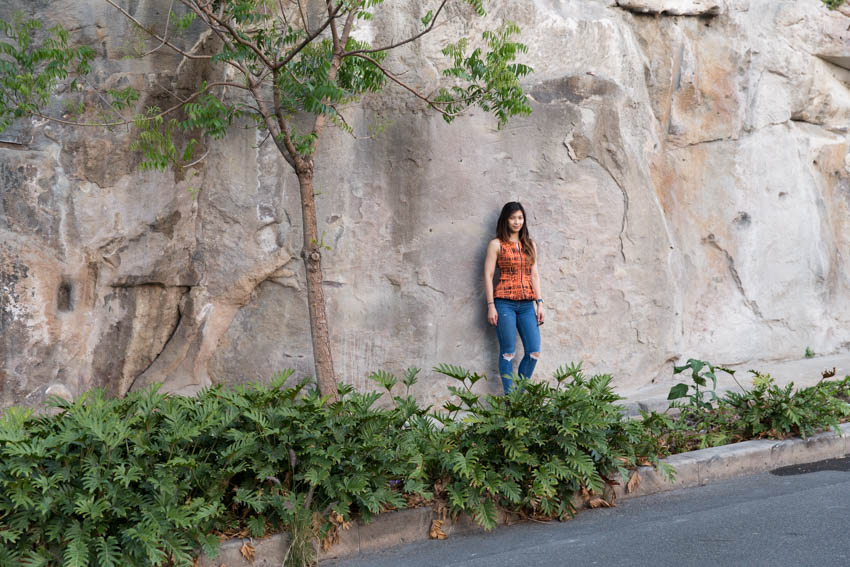 ---
What do you think of the top? Too loud? Not really your style? Love it?