Fashion Friday: City Electric
Seb took care of this edition of Fashion Friday, which we shot at the Queen Victoria Building in Sydney. It made for a pretty interesting shoot.
I wore mostly black, and a long sleeved top, because it was a fairly chilly day. My favourite part of the outfit is the skirt, which I have been meaning to include in a post for a while. I got it from Cue, and it might be a size up from what I normally wear, but it fits nicely. I prefer skirts that nip in at the waist, or that sit on the hips, but this one seems to be somewhere in between. It doesn't really bother me. I love the pattern on the skirt and the fact that it goes out a bit.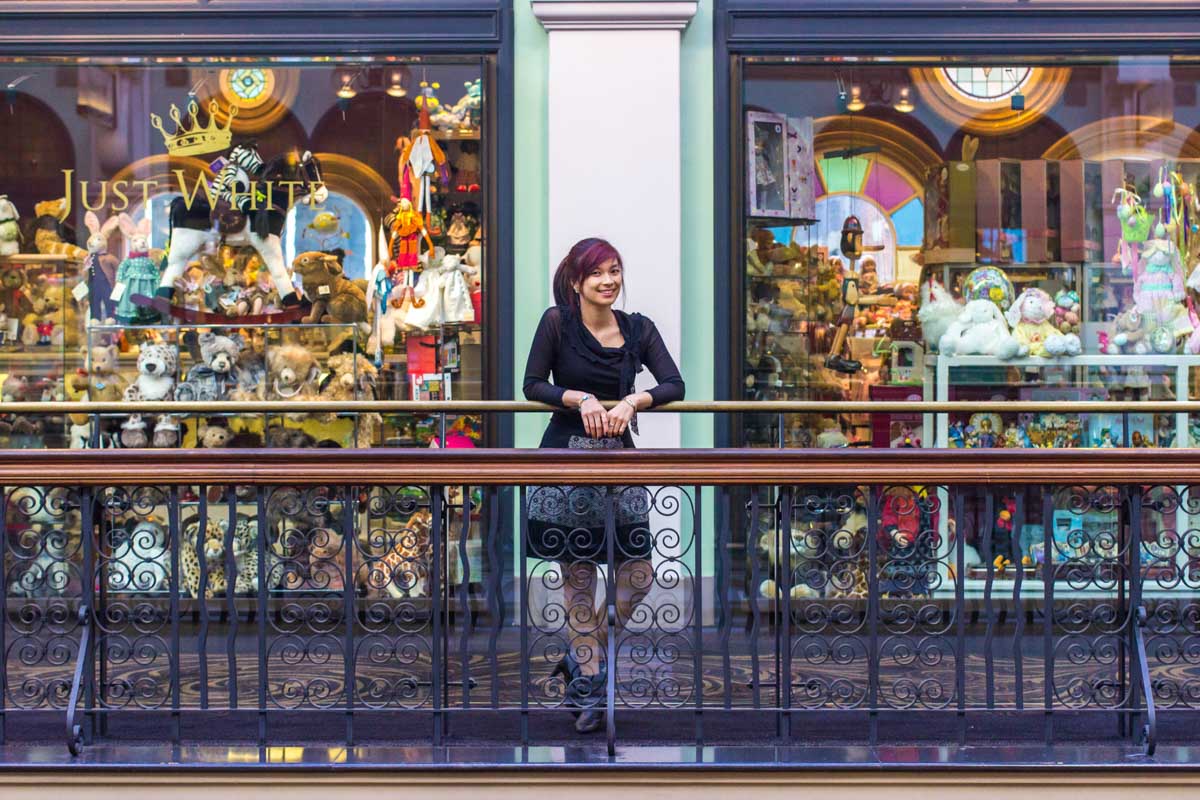 The sheer black top is a three-quarter sleeve, something that isn't really at the elbows but isn't at the wrist either. It's from JacquiE, and I haven't shopped there in a while, but I don't think their newer styles would suit me very much.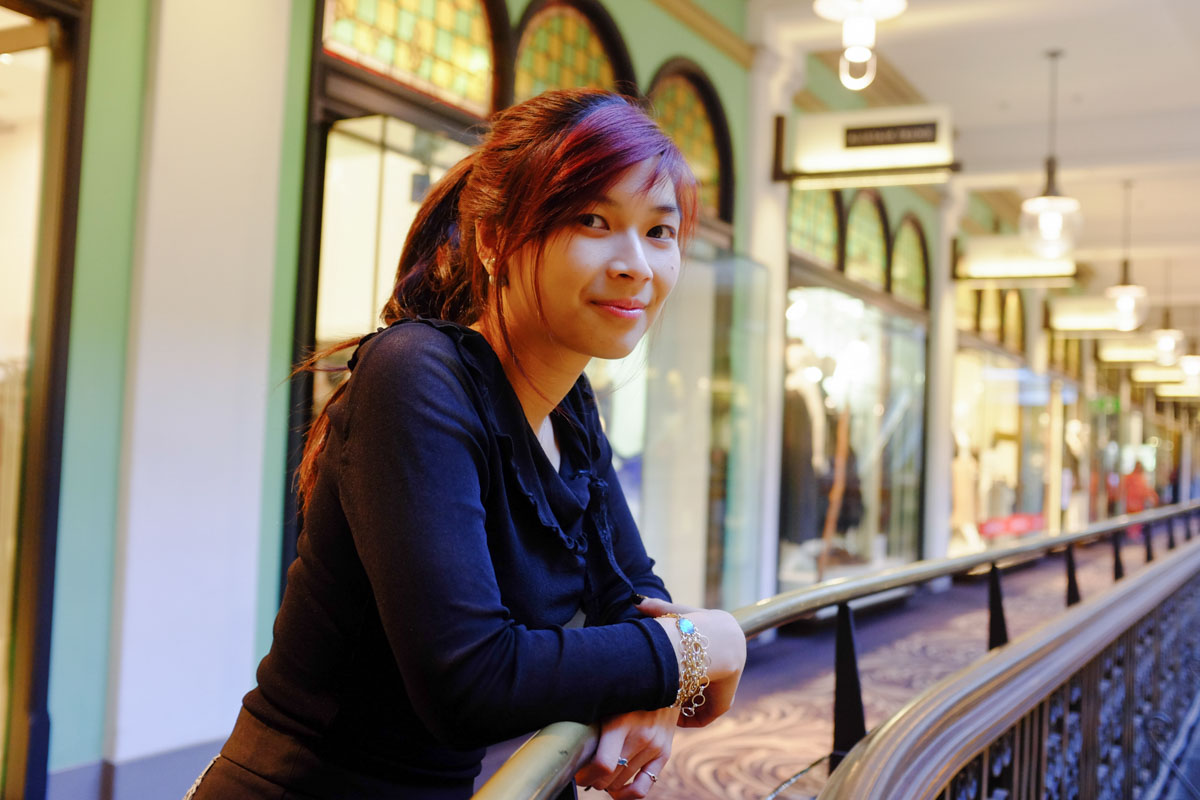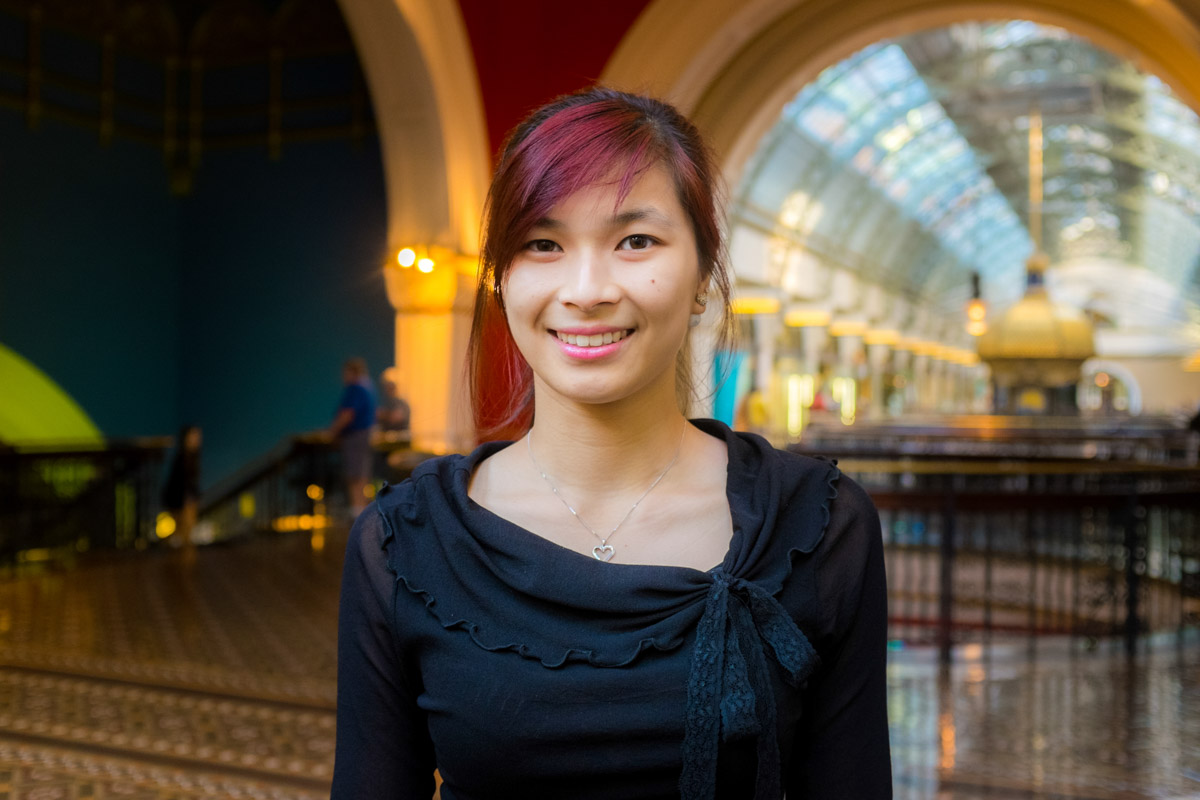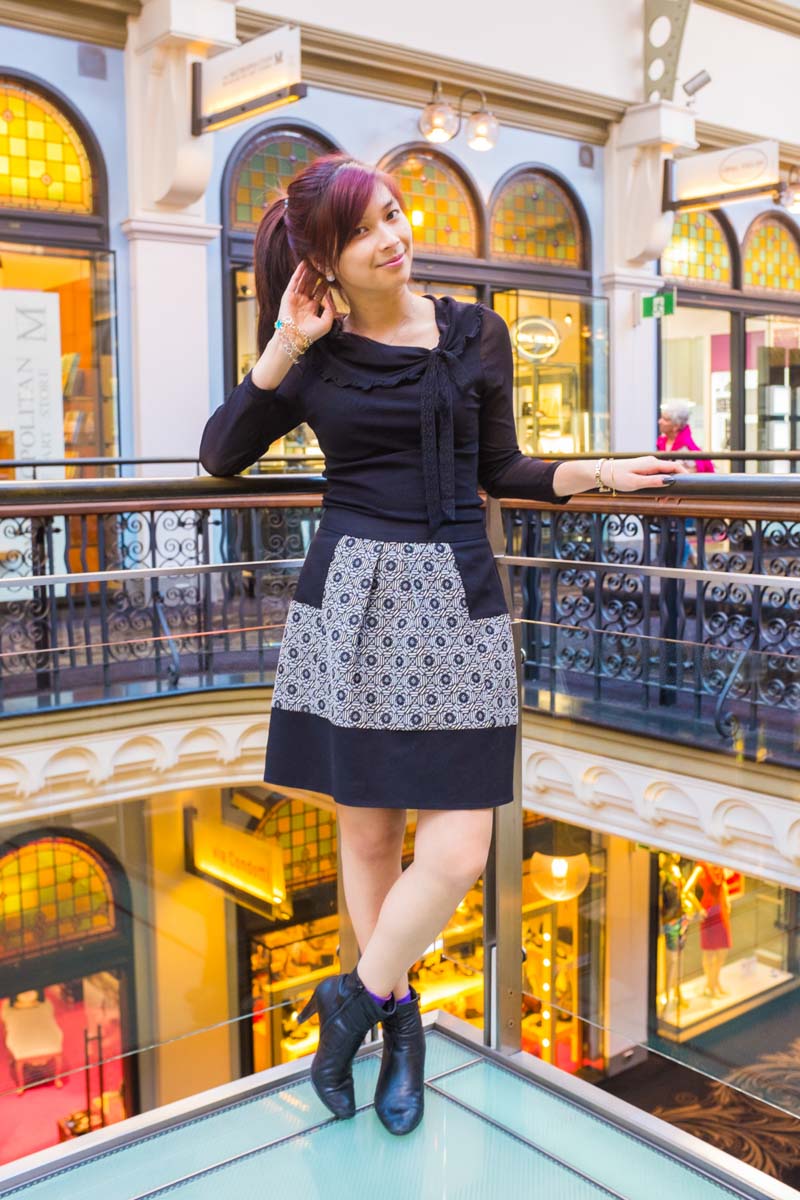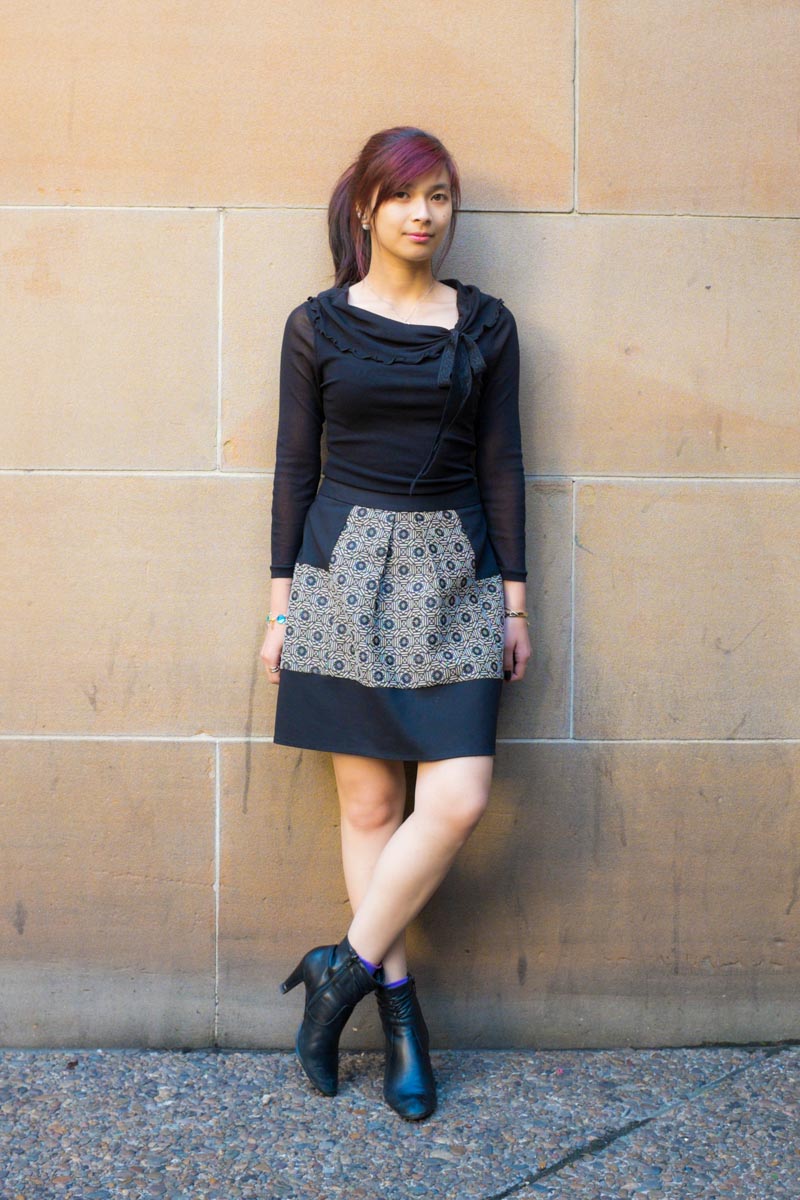 The boots are again my heeled pointy boots that are getting a lot of wear and tear lately. I can't believe how long they have lasted. Then again, I can't remember exactly when I got them. I mentioned getting them re-soled but I think the heels have copped some abuse again. Don't you hate it when your heels get stuck in pavement cracks?!
I adore the shoes though, I would honestly get another pair like it. Same style, colour and everything.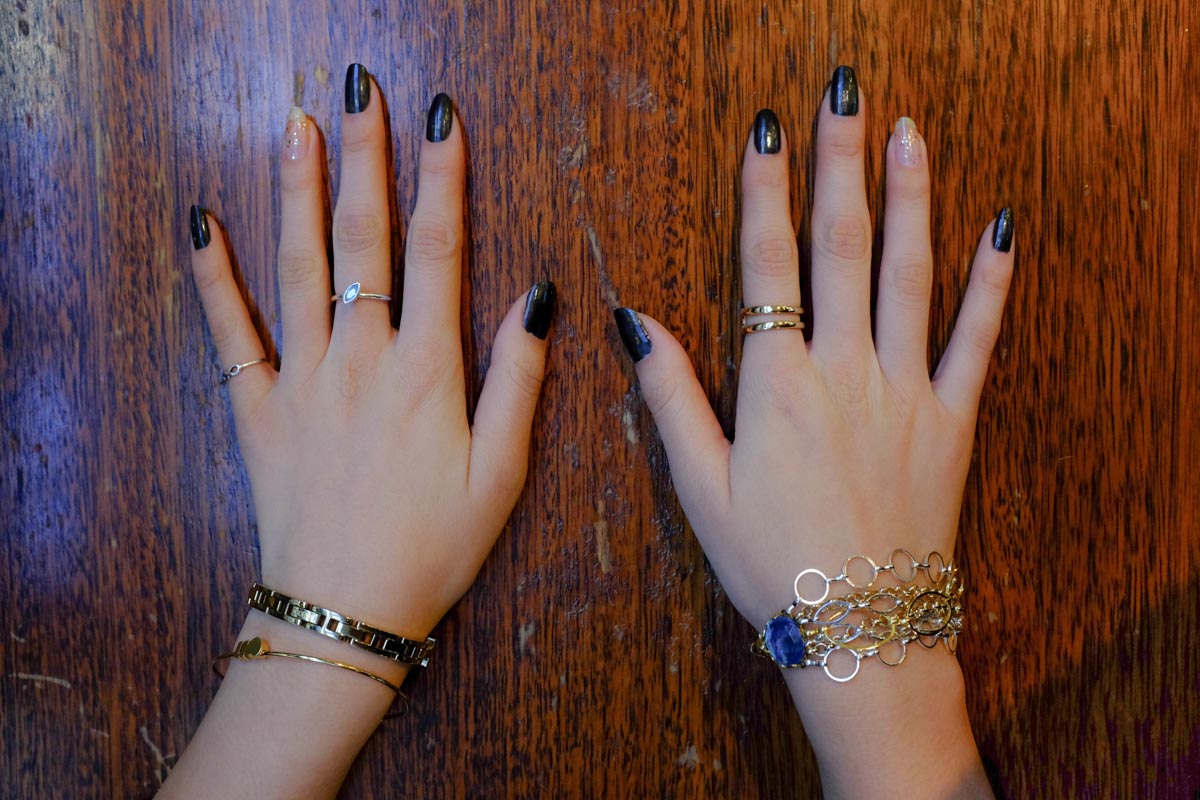 My nails are painted black with gold accents, the same glitter gold that I used in Between the Lines. I wore mostly gold jewellery to match the nails, but I included some silver in it as well, to go with the two silver rings I wear most of the time. The gold and silver bracelet with the blue lucite is from my last Helene Jewelry box.
I got the earrings from The Armored Club. They are double-sided, with a gold crystal encrusted stud on one side and a large marble-like ball on the other side. I wore them with the large balls at the back – it seems like a lot of earrings are being designed this way – since they tend to droop if they are worn at the front.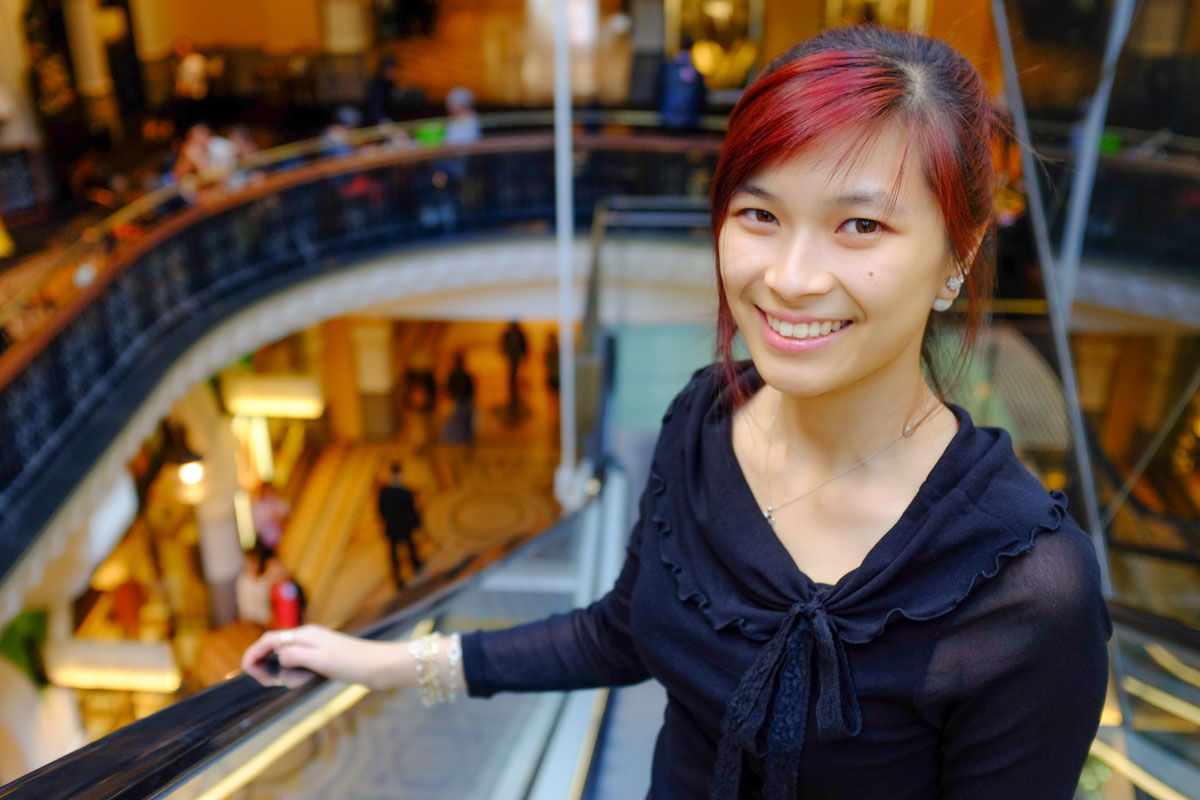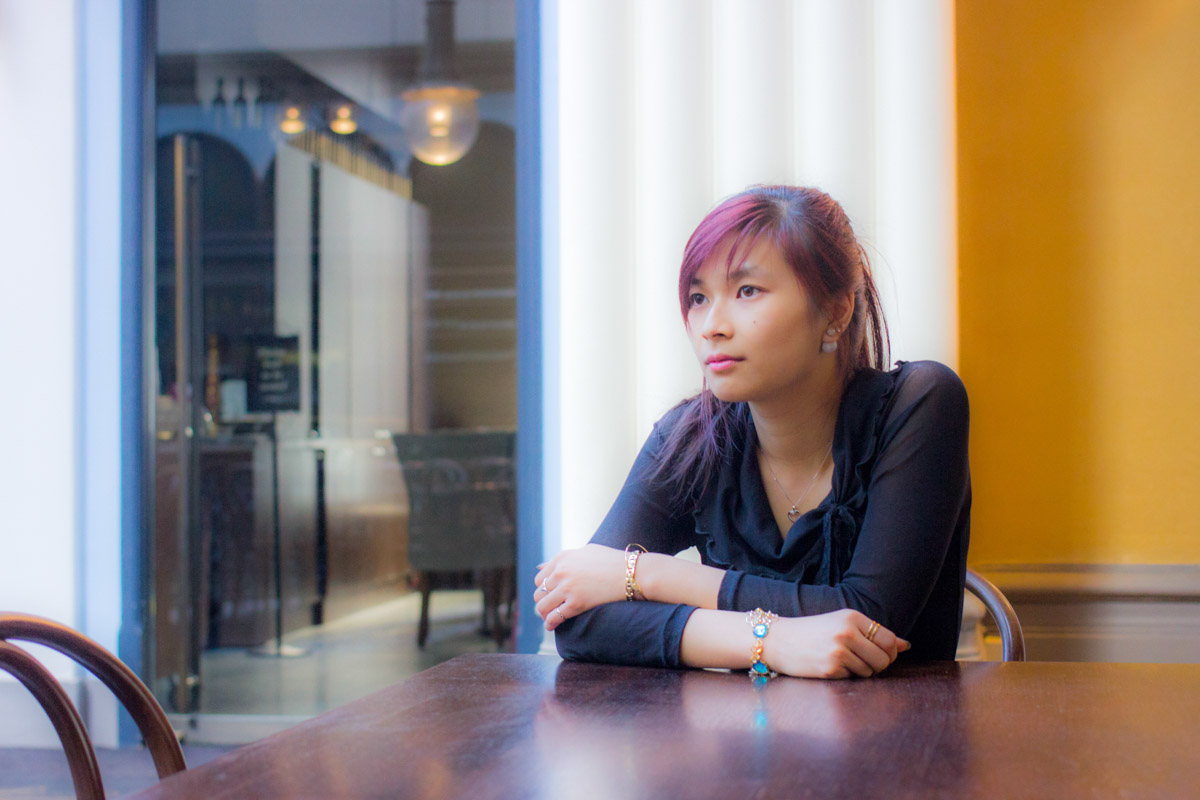 I am not sure why I wore my hair up in a ponytail – perhaps to show off the lace bow on the top. I thought it was a nice balance with the tulip-like skirt and the bold boots. Also, pink lip colour! It is my least favourite colour, but it is okay for lips I guess.
Outfit details
Top: JacquiE
Skirt: Cue
Shoes: Jane Debster ('Egypt' boot)
Earrings: The Armored Club (Marble Double Sided Studs)
Wristwear: Helene Jewelry (gold and silver bracelet with lucite); Candy Couture Shop (custom '♥n' bangle); Guess (wristwatch)
Rings: So Good Jewelry (gold double line ring); Ice Online
Nails: Revlon 880 in Black Star; Sally Girl glitter polish
Photography by Seb.