Things I Miss: Armor For Sleep
It is hard for me to choose a "favourite band". My music taste spans various genres over a number of decades, so while I have no problem saying I love Electric Light Orchestra (ELO), I am equally happy to say I love the classic psychedelic rock sounds of Pink Floyd, or the disco falsetto of the Bee Gees, not to mention the Froot-Loops-and-chocolate-milk sound of Hey Geronimo in the current decade.
One band I can easily call one of my favourites is Armor For Sleep. I generally regard them as my favourite band, when asked, but they are my favourite disbanded modern band. When asked about my favourite band, I'll probably not hesitate in saying Hey Geronimo — they're still around, though.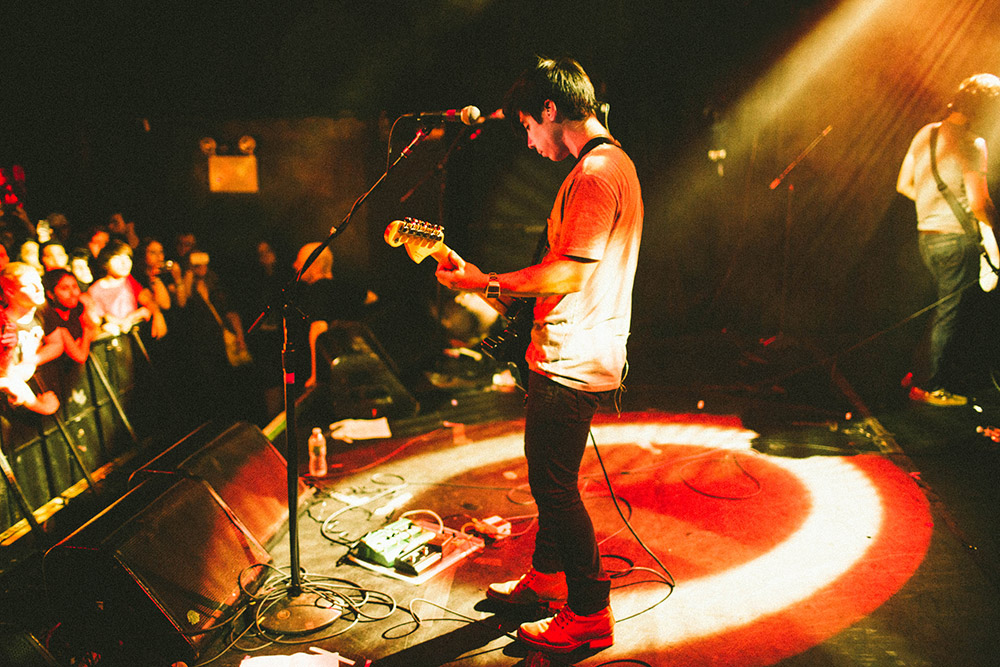 Armor For Sleep was an emo-punk rock band, around from 2003 through to 2009. They sort of disappeared after their third and last album in 2008, titled Smile For Them. There was an announcement about it being the end of the road… but I honestly don't think anyone saw it coming. You usually see bands disappear for more than a year before making the assumption that the members have gone their separate ways. Armor For Sleep felt they owed it to their fans to have a farewell tour, and did in late 2012. I didn't travel to the United States just to see them for the first and final time, and honestly, I sort of wish I did. It would have been ridiculous and unreasonable, but when I think about it — just to see Armor For Sleep once — now, I think it would have been worth it. There is a huge difference between wanting to see, for example, The Beatles, who were gone before my time, and bands that exist while you are alive but may be so globally famous that any chance to see them becomes a once-in-a-lifetime opportunity. You can't help never seeing The Beatles, but you can help seeing The Rolling Stones, while they're still around. The same goes for smaller bands.
Armor For Sleep was a band I found out about through Lilian. We were looking at songs that were choices for a playlist based on the book Twilight by Stephenie Meyer. Yes, it was in the year following the release of the book, so it was long before the second book was released, and definitely long, long, long before there was even talk of a movie. James had incidentally heard of Armor For Sleep as well.
Over the years, I liked Armor For Sleep more and more. Their concept album, What to Do When You Are Dead, was incredible, and to this day, remains one of my favourites. Their sound changed after their third and final album, Smile For Them (one song was featured on the Transformers movie soundtrack) and they released an EP shortly before they disbanded in 2009. When I read the note on their website I was devastated; I was upset that there was a good chance I would never see the band play live.
It was in late 2010 that frontman Ben Jorgensen went solo and released a five-track EP. In early 2011, I went to my first concert/gig, and saw him play at a small bar in Sydney. I heard that he would be playing some Armor For Sleep songs, and I remember pouncing on the opportunity to see him, buying tickets straight away, being wholly and completely prepared.
It wasn't the whole band, but I had a thoroughly amazing time, and it was the closest I really got to the real Armor For Sleep.
But when I listened to them last week, happening upon them again while creating a punk rock playlist… I realised, well, yeah, I really do miss them. Their music got me through a lot of hard times, and reminds me of both good and bad memories from my late childhood – in other words, secondary school, really, the entire coming-of-age saga. I won't deny that they were a huge part of my life, and I can't imagine what I would be like now if I had never discovered their music.
Featured photograph and thumbnail image by Matty Vogel.