Timeless Thoughts: Stencils

Timeless Thoughts is a monthly linkup hosted by Georgie and Tara, where bloggers write about something from their past – it could be an item, a place, an event – anything that evokes a trip down memory lane. Timeless Thoughts is held on the first Saturday of the month, and runs for two weeks.
This month's Timeless Thoughts linkup is hosted by Tara, so visit her post for this month to add your link to the linkup.
When I was much younger I loved getting creative. I was really into colouring books, activity books, and I liked having a blank page to draw and write. I wasn't terrific at drawing, but I really liked colouring other people's drawings. I have taken a liking to 'adult colouring books' lately – we have some in our 'breakout room' at work. It's crazy that I lose my patience quite quickly with them, but they make for a good ten minutes of focus every now and then.
One thing that I did forget about for many years was plastic stencils. As I couldn't draw much more than disproportionate, little-more-than-stick stick figures, and random little cartoon-like animals and shapes like hearts and swirls, I found stencils pretty fun and they gave me an opportunity to put together scenes with cut-outs.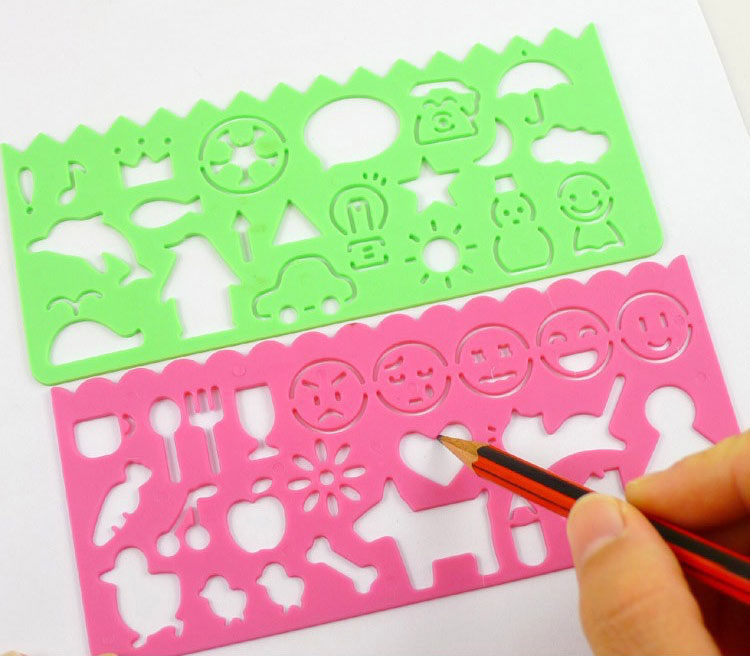 Although stencilling is considered some kind of artistic style now, I really enjoyed the plastic stencils that you drew in. In fact, having any kind of shape that you could draw around – like a cup or a saucer – was pretty fun for a kid who couldn't draw well but could 'draw' with a bit of help.
I'm not a huge fan of the style of some stencilled art as it looks a bit blocky and not very natural. There are others that look very pretty.
Regardless of style, I think we can all agree that at one point in time we thought stencils were pretty cool – no? :D
Images from Aliexpress.com and Craftsy.com.