Pop 101, vol. 2
I was hoping to do Pop 101 every month but there wasn't too much going on in the past couple of months – apart from my Blur concert, which I dedicated a whole post to – so this post seems quite 'late'. I hope you still enjoy the breezy post. Let me know what bands you have seen recently and what's on your playlist!
I haven't been listening to much music lately as I have been focusing on finding some podcasts to listen to while I work. So if you have any music suggestions I would really appreciate them. I will give anything a listen but I think I'm looking for some soft rock and folk pop at the moment. Death Cab For Cutie, Yo La Tengo, Ed Sheeran, anything like that.

Mixtape
Some of my favourite tracks of right now.
Jeremy Neale – The News
The Replacements – Merry Go Round
Last Dinosaurs – Apollo
Goo Goo Dolls – Broadway
Unknown Mortal Orchestra – Necessary Evil
Thin Lizzy – Dancing in the Moonlight
Oasis – Stop Crying Your Heart Out
Yo La Tengo – Two Trains
The Wombats – Give Me A Try
Gigs & concerts
Hey Geronimo, 10th July 2015
Hey Geronimo had some crazy last-minute bunch of gigs for a Sydney tour aptly named 'Super Short Notice Let's Drink Beers (Or Maybe A Soft Drink If You're Driving) Sydney Tour July 2015'. Since frontman Pete is based in Sydney now, the band has a lot more Sydney gigs!
The one on this Friday night was pretty quiet, there weren't that many people since the venue was in a rather secluded area. It was still a pretty chill night.
Hey Geronimo, 11th July 2015
Another leg on the band's Super Short Notice Let's Drink Beers (Or Maybe A Soft Drink If You're Driving) Sydney Tour July 2015, Nick and I had a bit of trouble getting to this place after dinner because our Uber cab driver kept going around in circles according to the map. (This is possibly why I hate Sydney city roads – too many one-way streets and bus zones.)
We arrived to the gig a little late having missed a couple of songs, but the boys were glad to see us nonetheless. :D
Major Leagues, 17th July 2015
Major Leagues are another band from Brisbane. I like what they do – they have really sweet vocals since three out of four of the group's members are girls, and they all take turns or contribute to the singing.
Nick and I were really tired and he wasn't feeling great, so we went to the gig for as little as possible. We took some time to wind down in a cafe then made sure we at least saw some of Major Leagues' set. I had to photograph so I took my photos and then we left after about half an hour.
We made sure we chatted to Pete before we left, since we saw him there! I felt bad that we didn't stay long but we both had a hectic week. It's hard doing gigs on Fridays now. :( I don't know how I used to do them.
See my photos of Major Leagues here.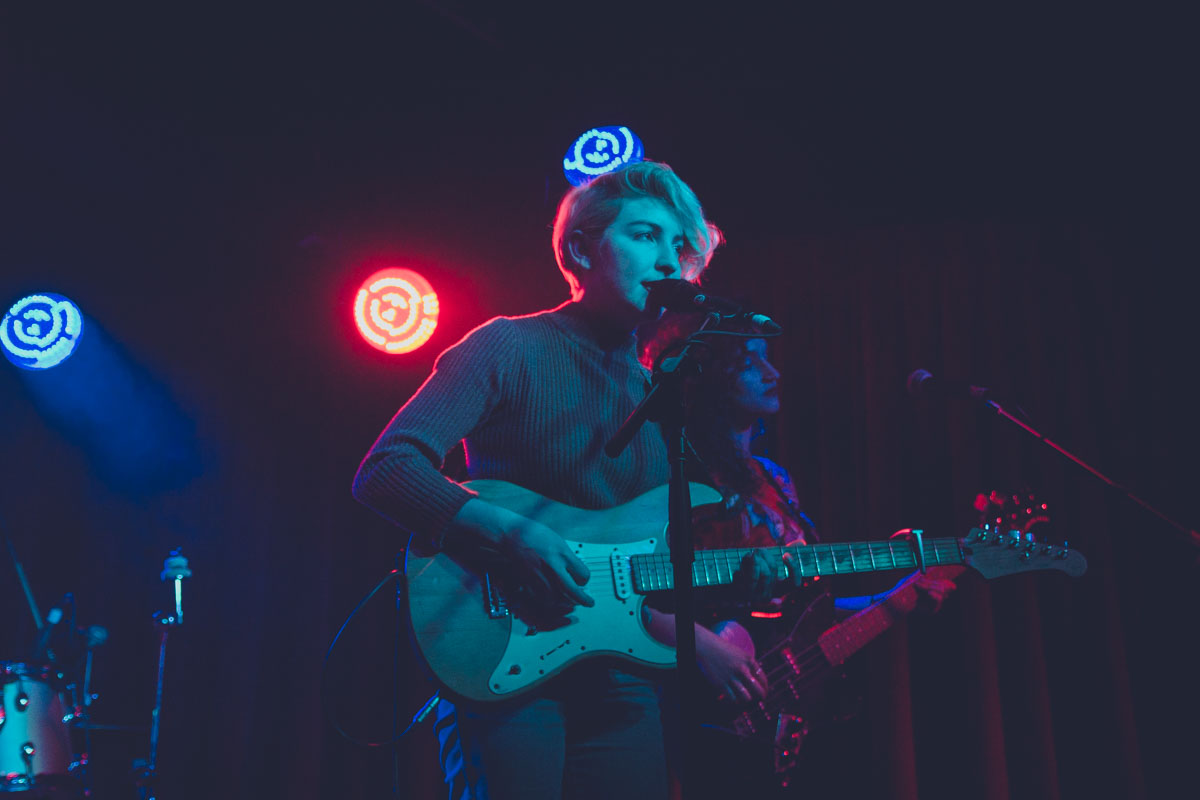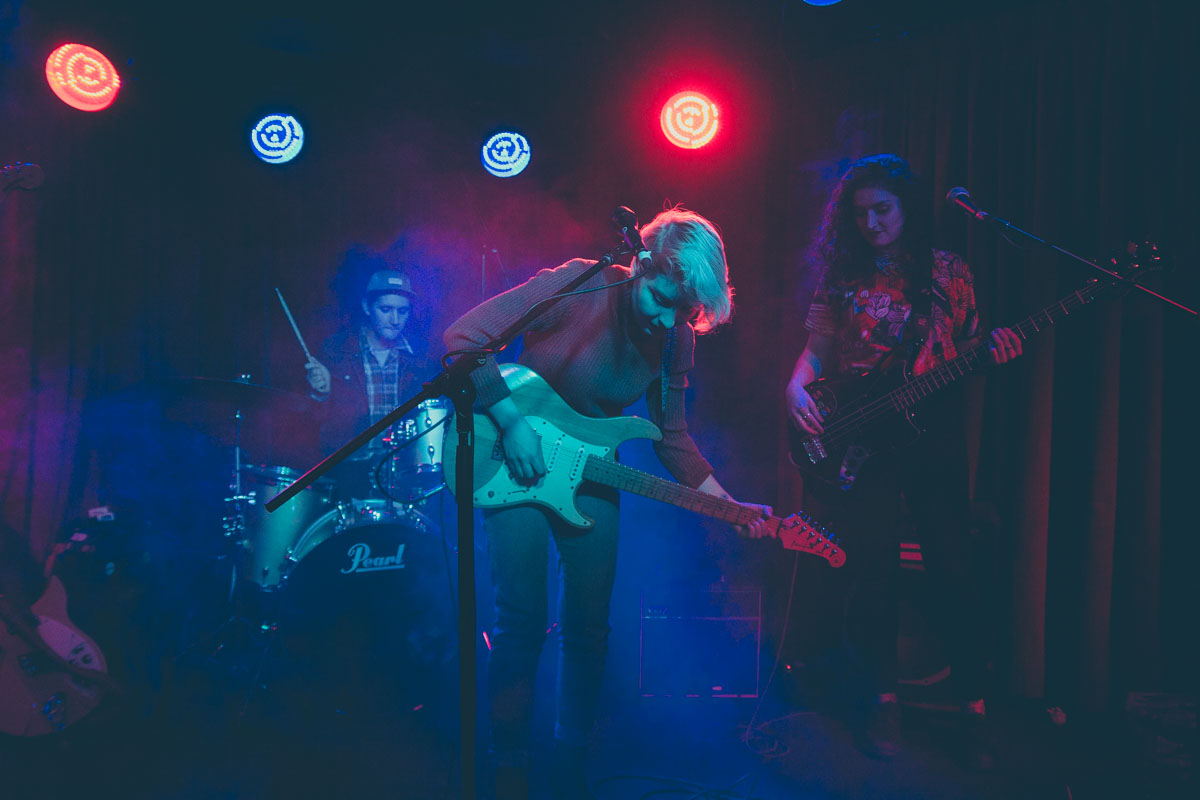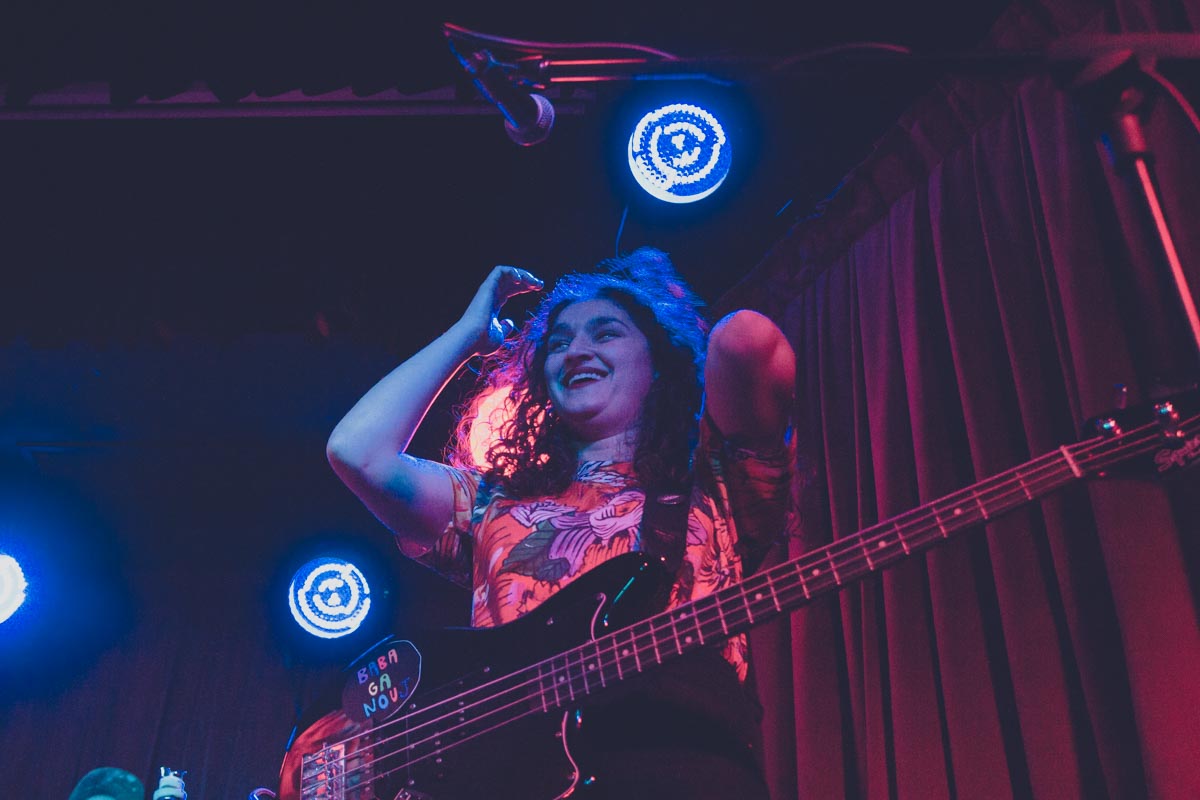 Blur, 25th July 2015
I could not believe I was approved to photograph this amazing band, who had not been to Sydney in over a decade. I mentioned it all in my post about the concert (which also has some more photos!) but I was so amazed to finally see them in the flesh.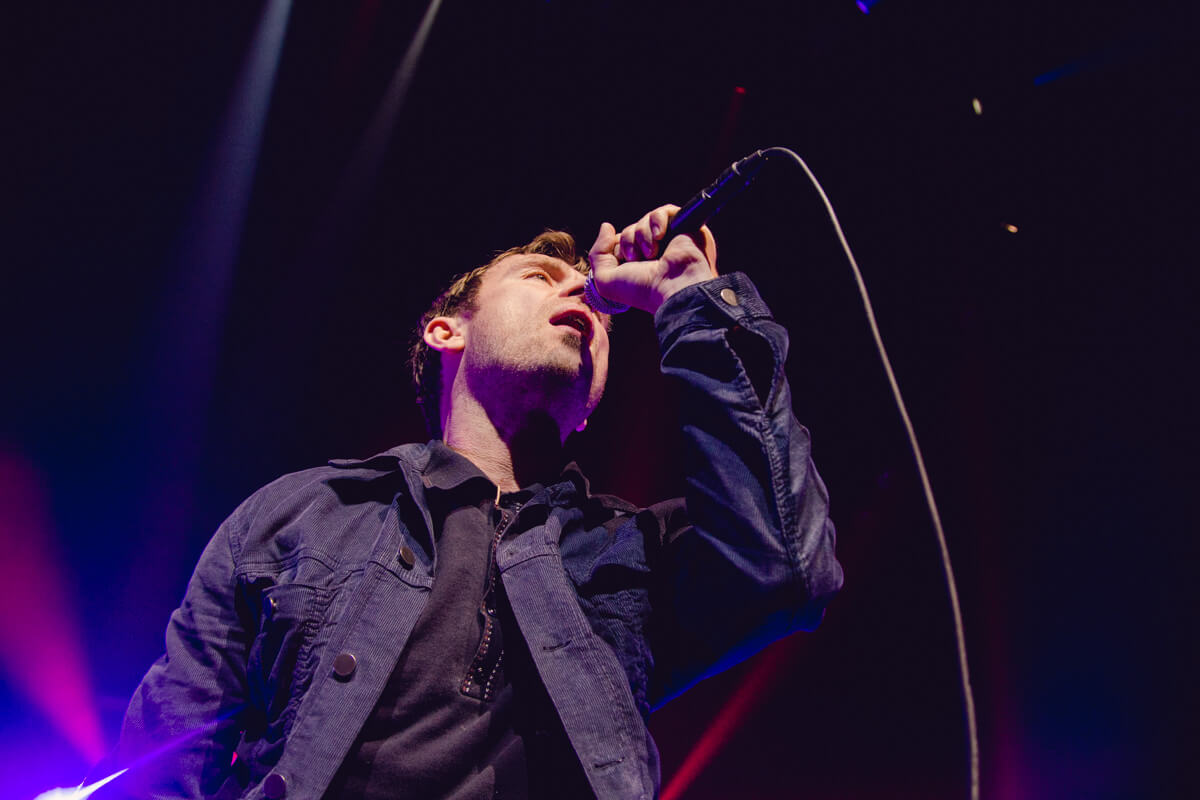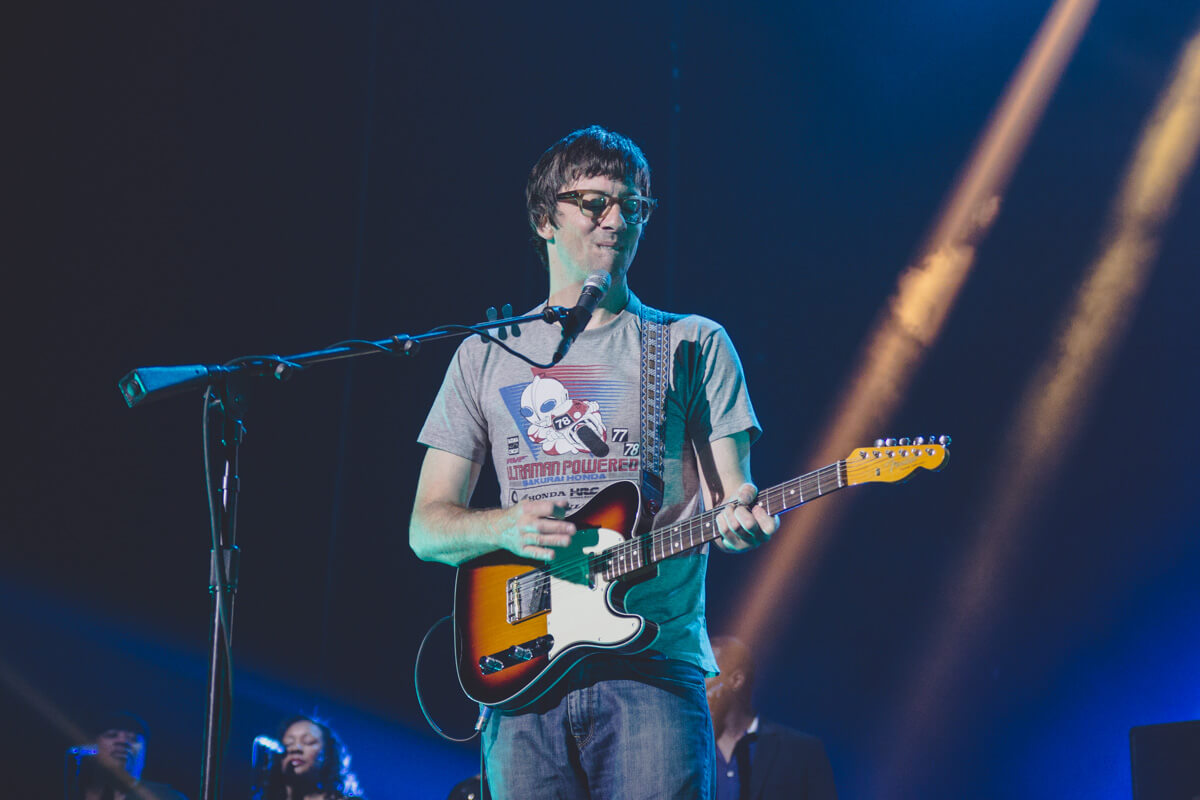 The Wombats, 27th July 2015
I didn't really listen to The Wombats before going. I also didn't think I would be approved to photograph them, so I wasn't completely prepared. I was not keen on going, to be honest. I went to a bit of effort contacting the venue because tickets sold out and I really did not want to be on my own and wanted Nick to accompany me. When they released a few more tickets I just grabbed one for him.
Things looked up a little when we saw some of our colleagues waiting outside. We had no idea they were going to see the band too! My friend Gwen, who is also a photographer, was photographing this concert too. So it turned out quite alright. And The Wombats turned out to be amazing. :D
Read my review of The Wombats at Hordern Pavilion here.
See my photos of The Wombats here.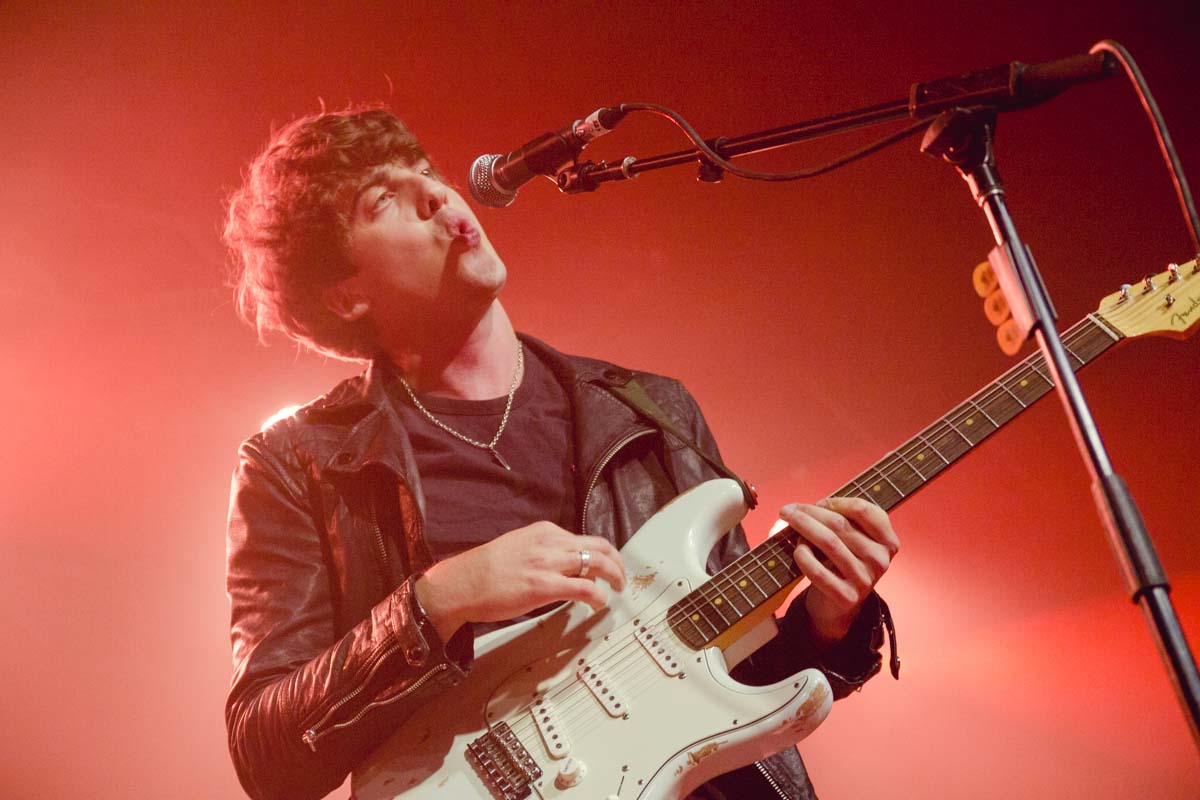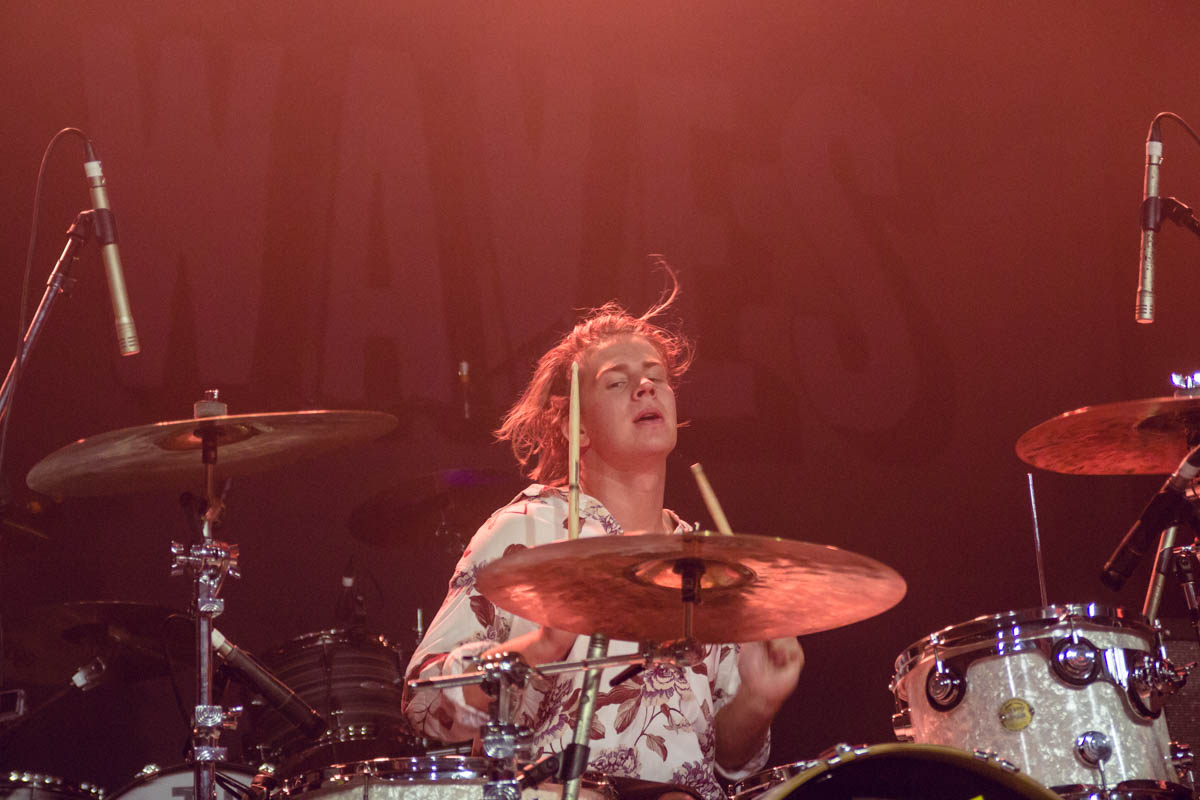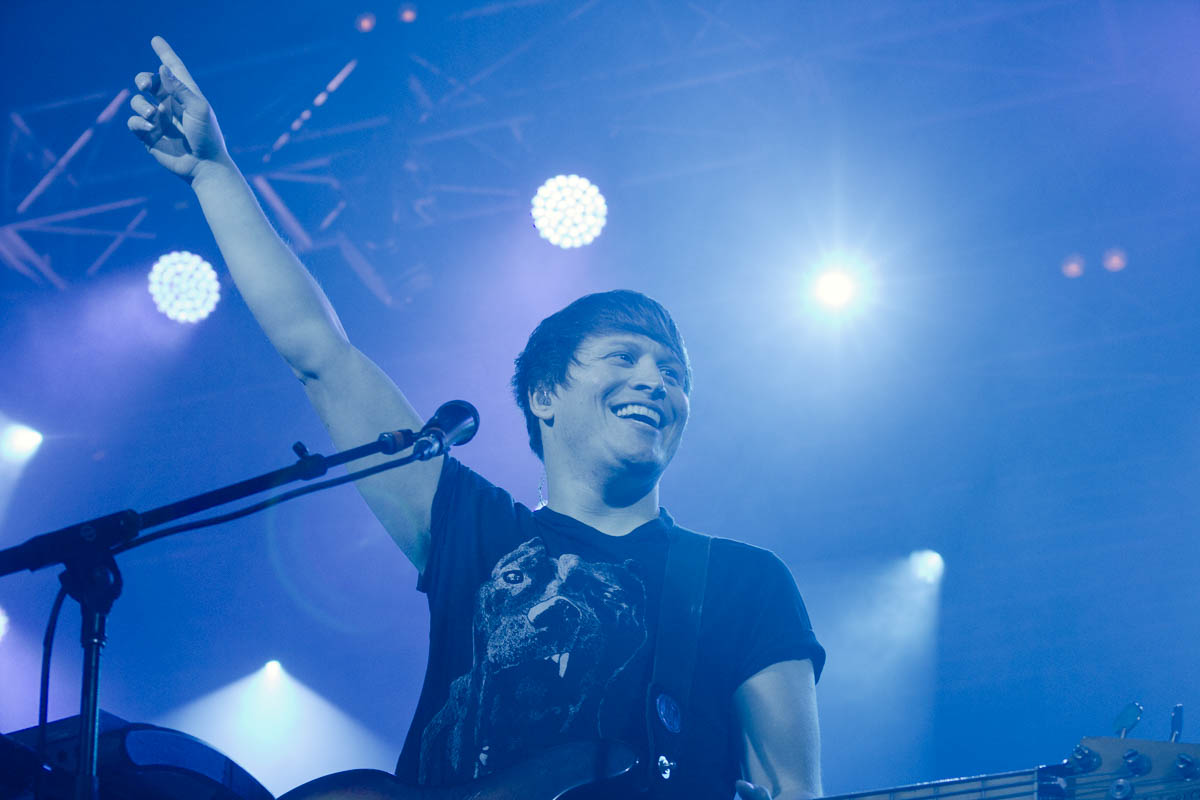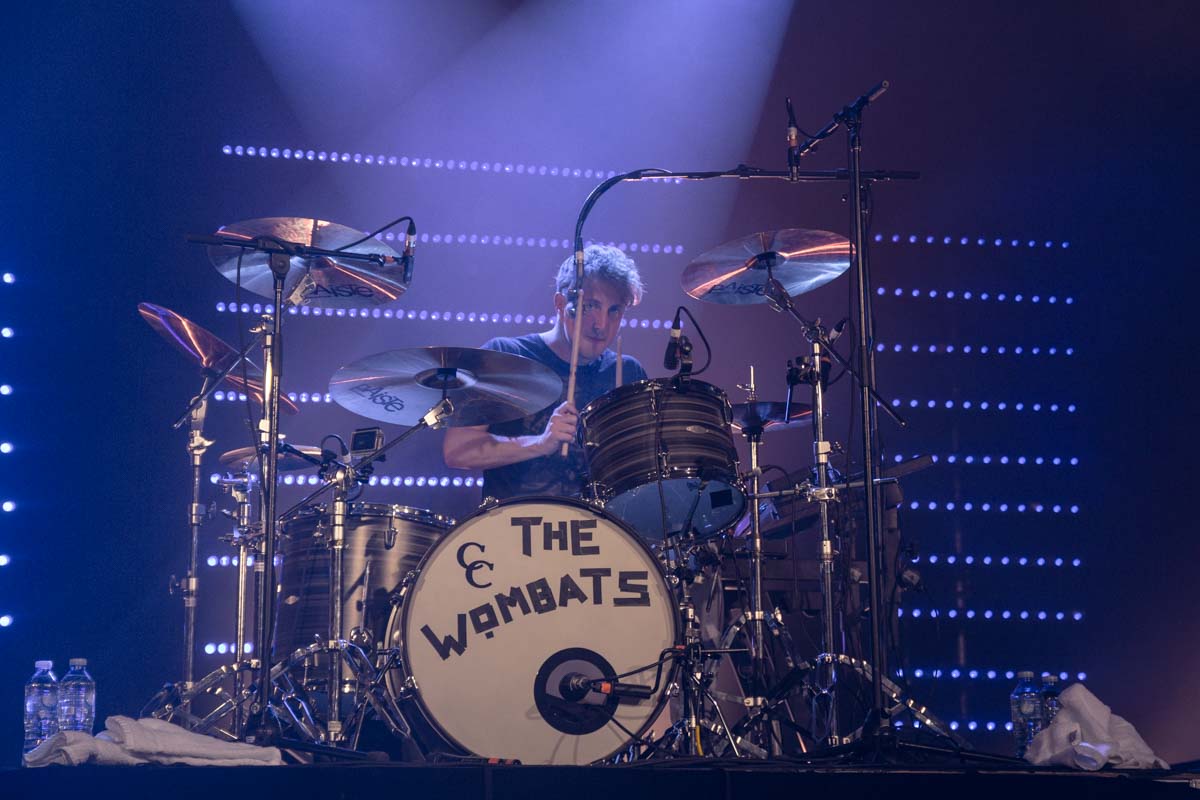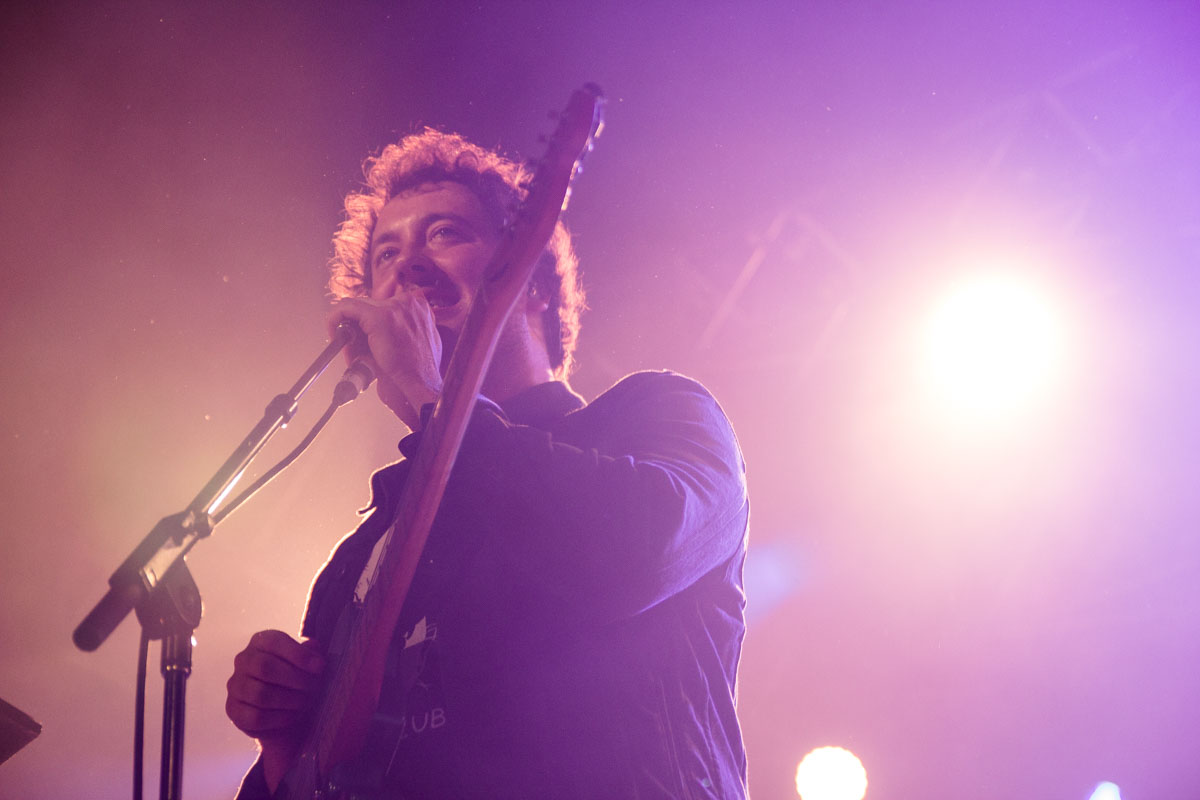 Lime Cordiale, 1st August 2015
Nick and I just went to see Lime Cordiale after missing them last time. It was pretty dumb, we were too lazy to go last time they were in town and we had already bought tickets. We just sat in bed for the night. :P This time though, we didn't care too much about the opening bands and made sure we saw Lime's set.
I said hi to lead guitarist Oli afterwards. As it was an all-ages and afternoon show, many teenage girls wanted to get photos, autographs, the works. I was like that once. O:) I just said to Oli, "Can I have a hug? I'm too old for photos." :D
The Grates, 14th August 2015
I love The Grates (another Brisbane band!), though I have not seen them for a while. Patience and John, two of the members of the band, just introduced a baby girl named Soda to their family, so it wowed me that they could get back into the swing of things so comfortably. Patience looked good, and she was wild on stage as usual. The band writes some interesting indie-pop songs.
Again, a Friday night, and Nick and I were dead tired, so we left early. I made sure I heard their song Like You Could Have It All before we left, because that was one I definitely wanted to hear live. I'd say it's my favourite. :)
See my photos of The Grates at Oxford Art Factory here.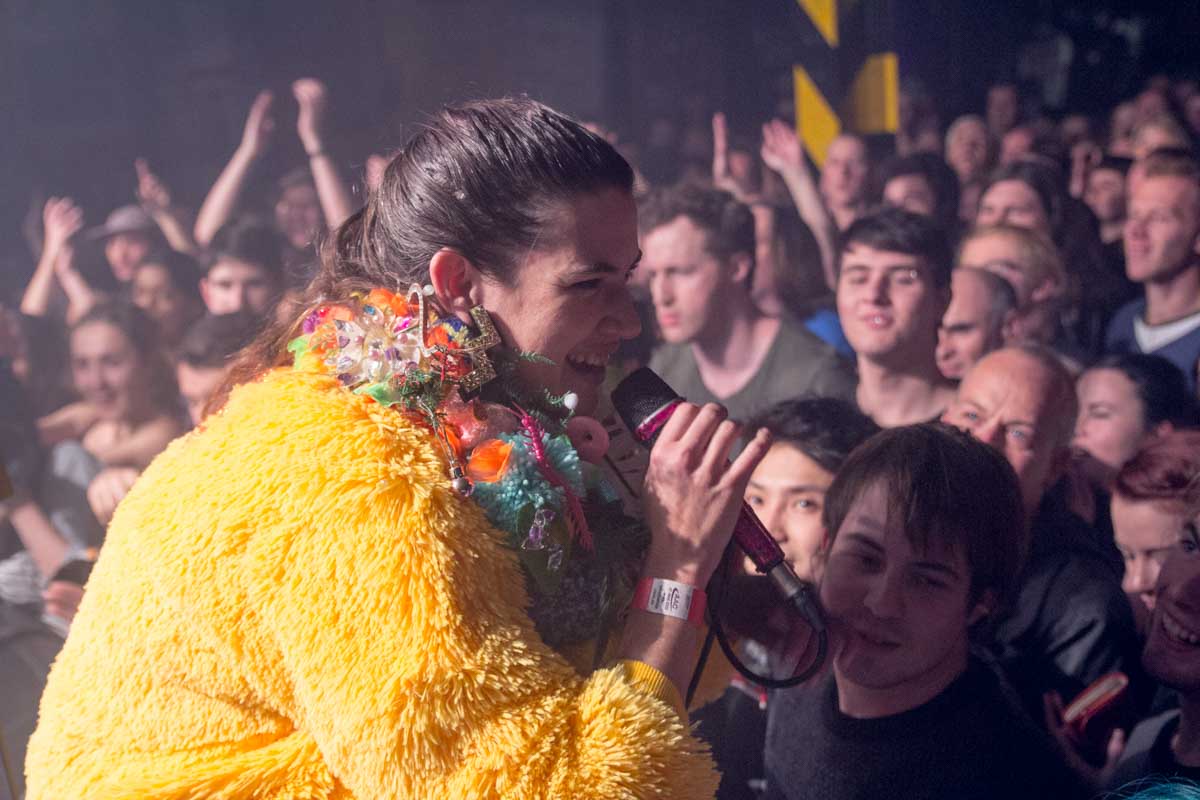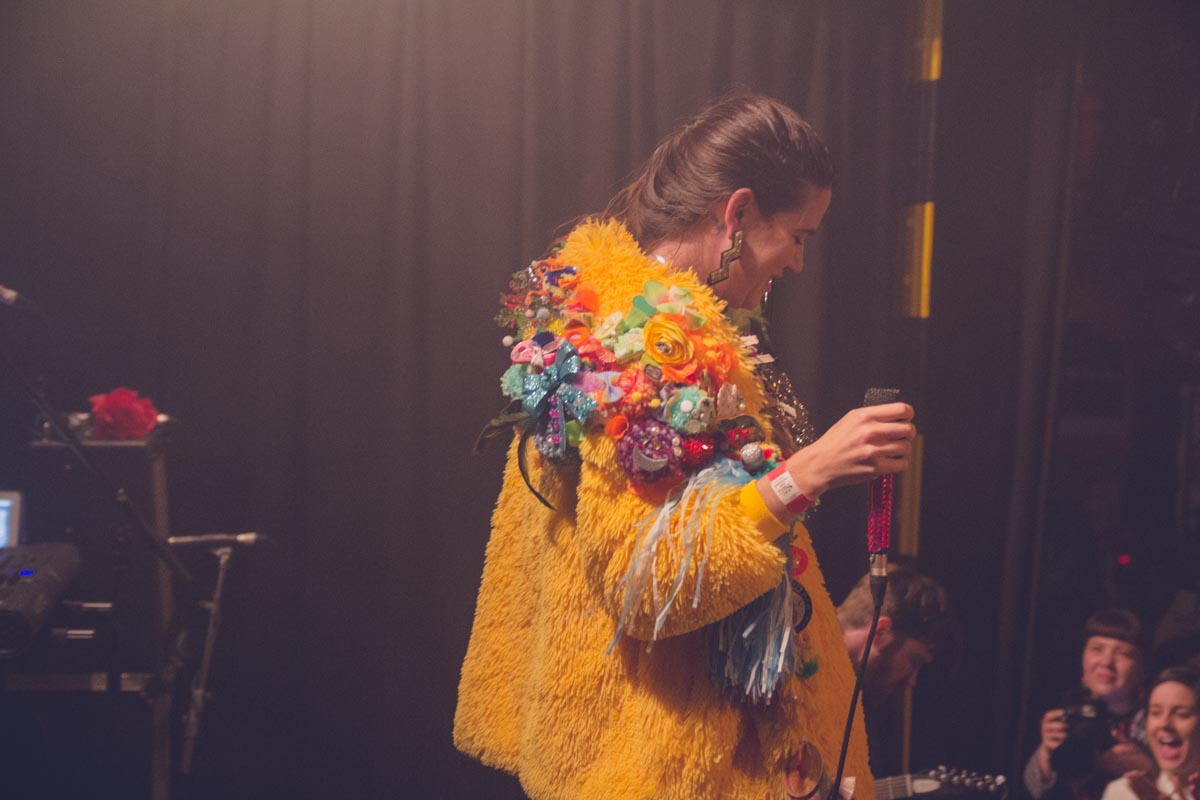 Music I reviewed
Note: some of the links below have been removed as some of the more dated reviews have been culled from CBB.
Bullet For My Valentine – You Want A Battle (Here's A War)
Jess Ribeiro – Hurry Back To Love
Dustin Tebbutt – Home
Castlecomer – Fire Alarm
Little Fox – Edits (Video)
The John Steel Singers – Weekend Lover