🗽 New York (part 2 of 2)
I'm still in Portland and leaving today – I'm so sad to! 😢 – but y'all, here is the post with the thing you probably wanted to see: The New York skyline and the famous Statue of Liberty. 🗽 Of course, it was difficult choosing a select few photos from the very many that I took on my phone, but I'm still holding my promise to deliver 50 photos or less in my blog posts. I hope you enjoy this post just as much as part 1.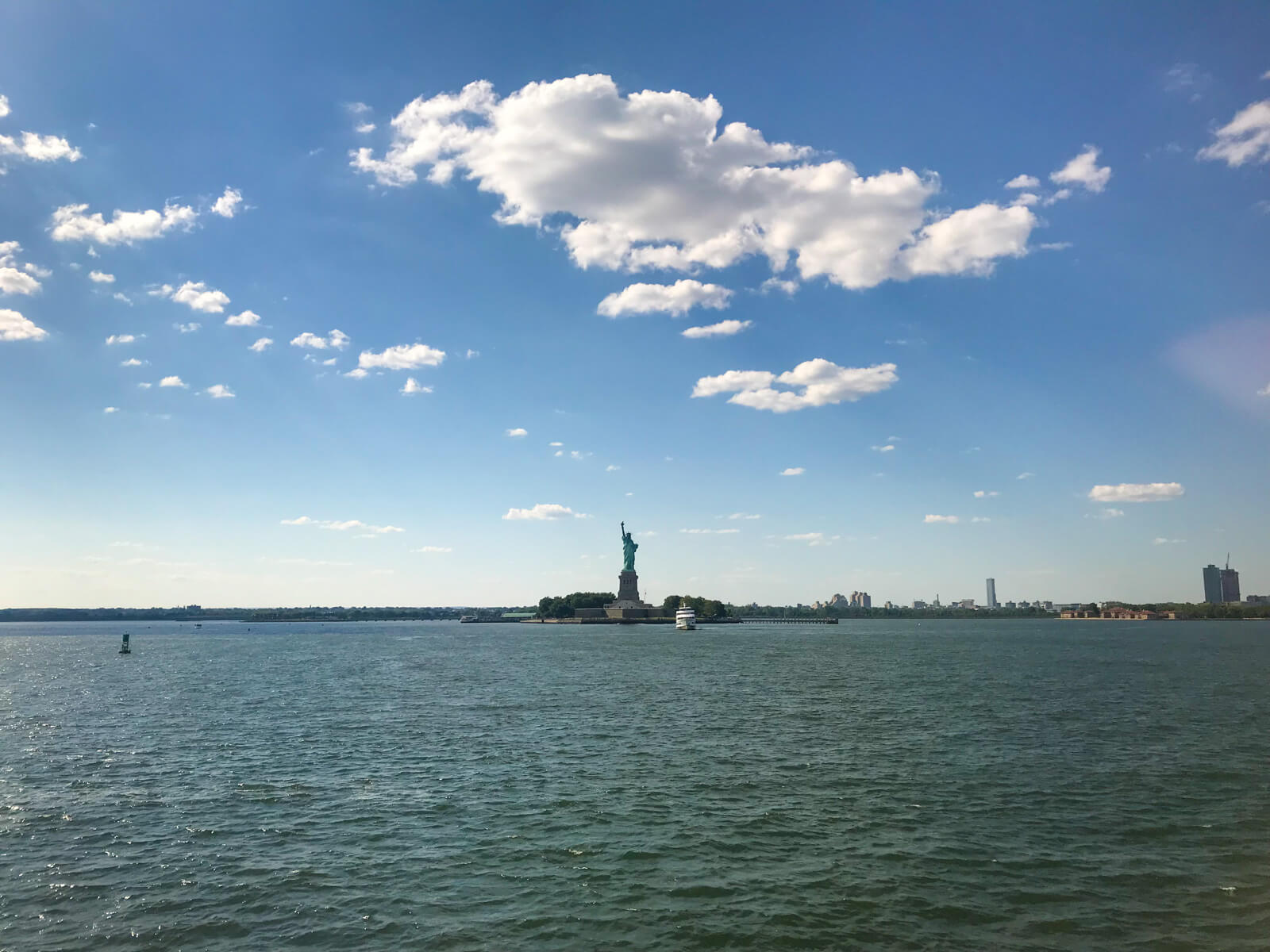 Day 4: Brooklyn, Staten Island Ferry, and Billy Joel's 100th concert at Madison Square Garden
We browsed Williamsburg and quickly walked through Brooklyn, but in all honesty we did not have enough time, which was a shame. I would like to spend more time in Brooklyn on our next visit. I wanted to check out Williamsburg because it's often cited as a rather hip place, but there seemed to be a lot of construction there and we found it a bit dull during the day. Maybe we needed a tour or some more insider info about the area. 🤷🏻‍♀️
We visited the New York Transit Museum, which I really enjoyed. Nick really enjoyed it as well because he's a fan of locomotives, trains, and transport systems.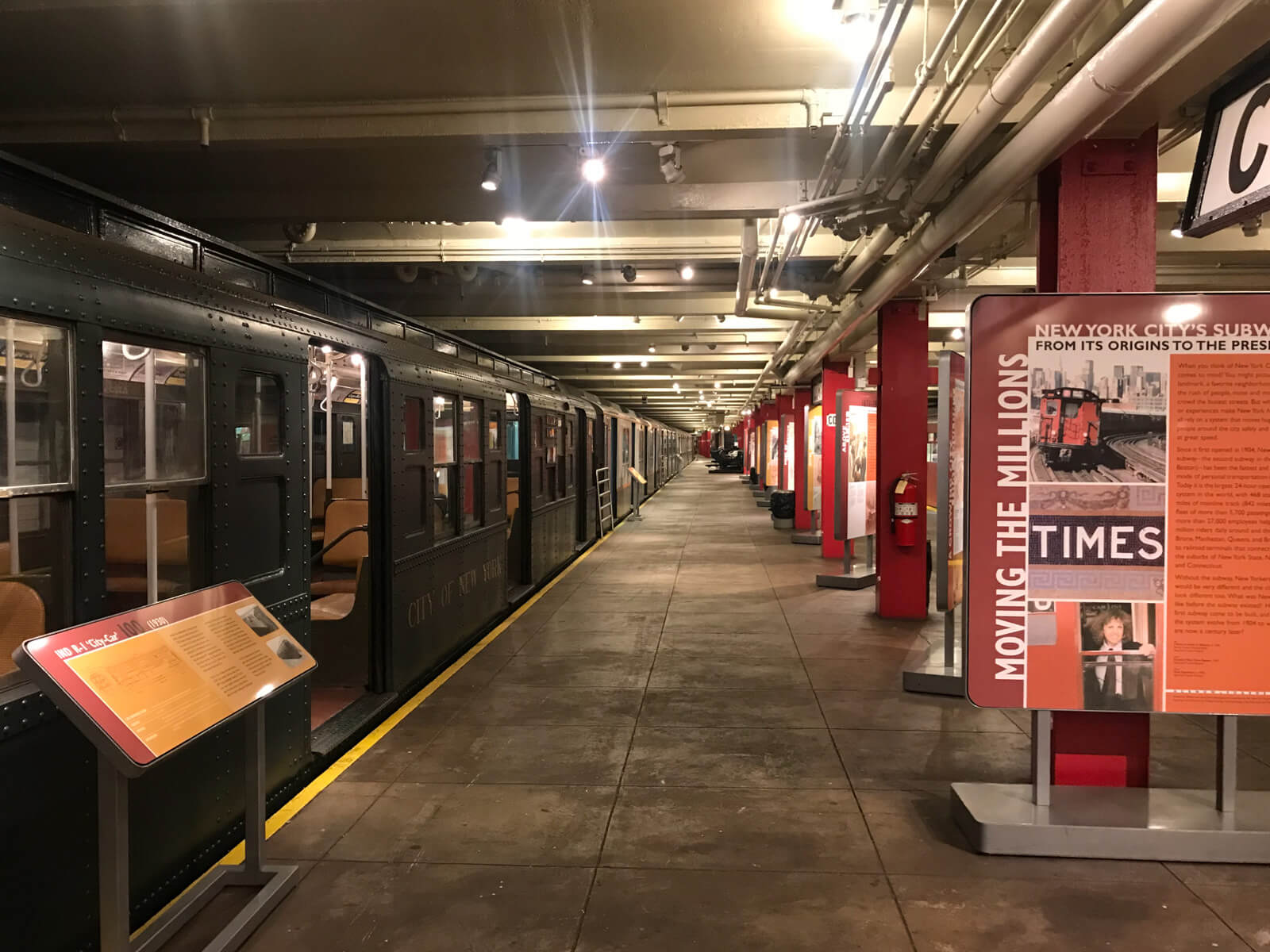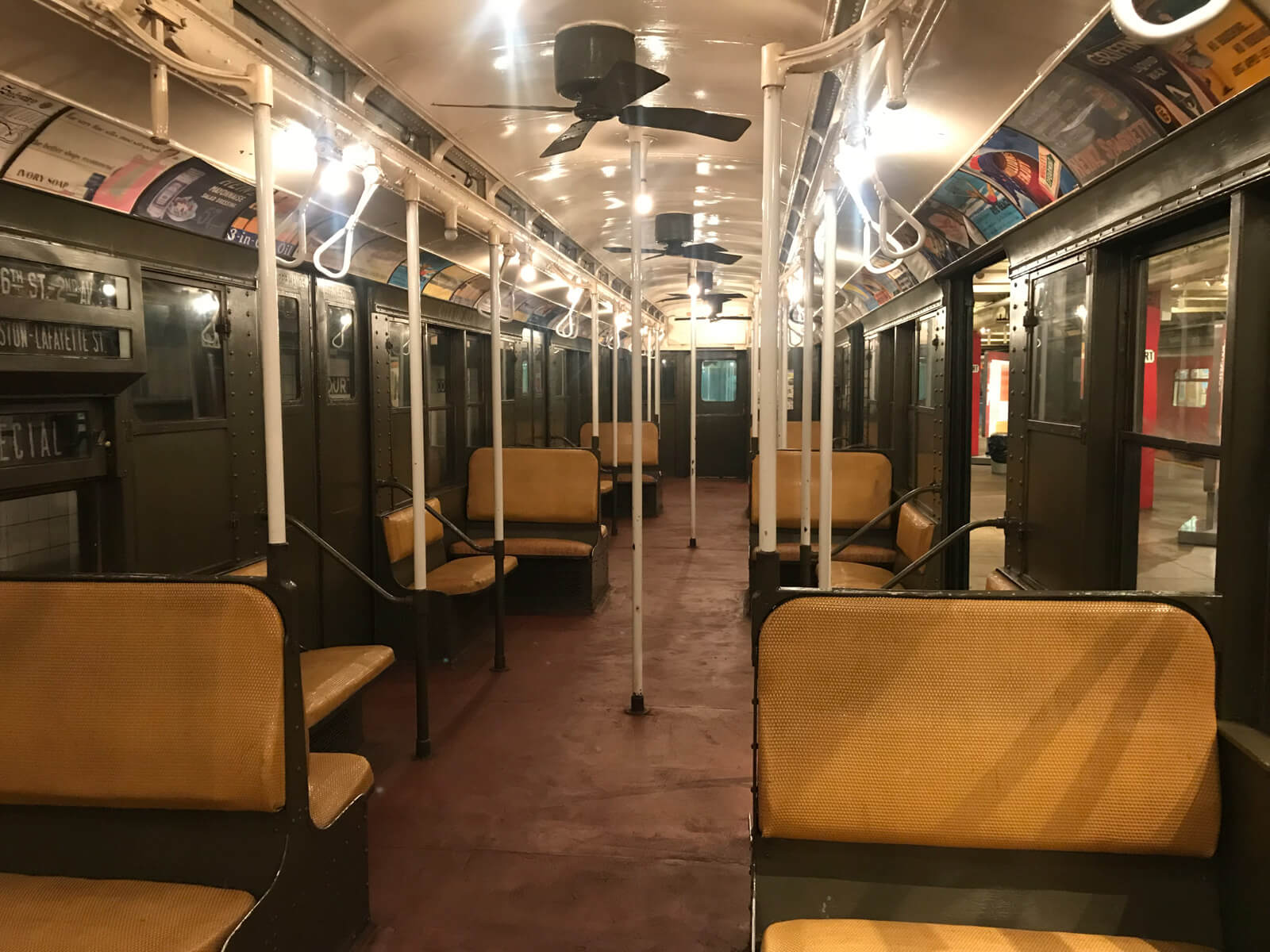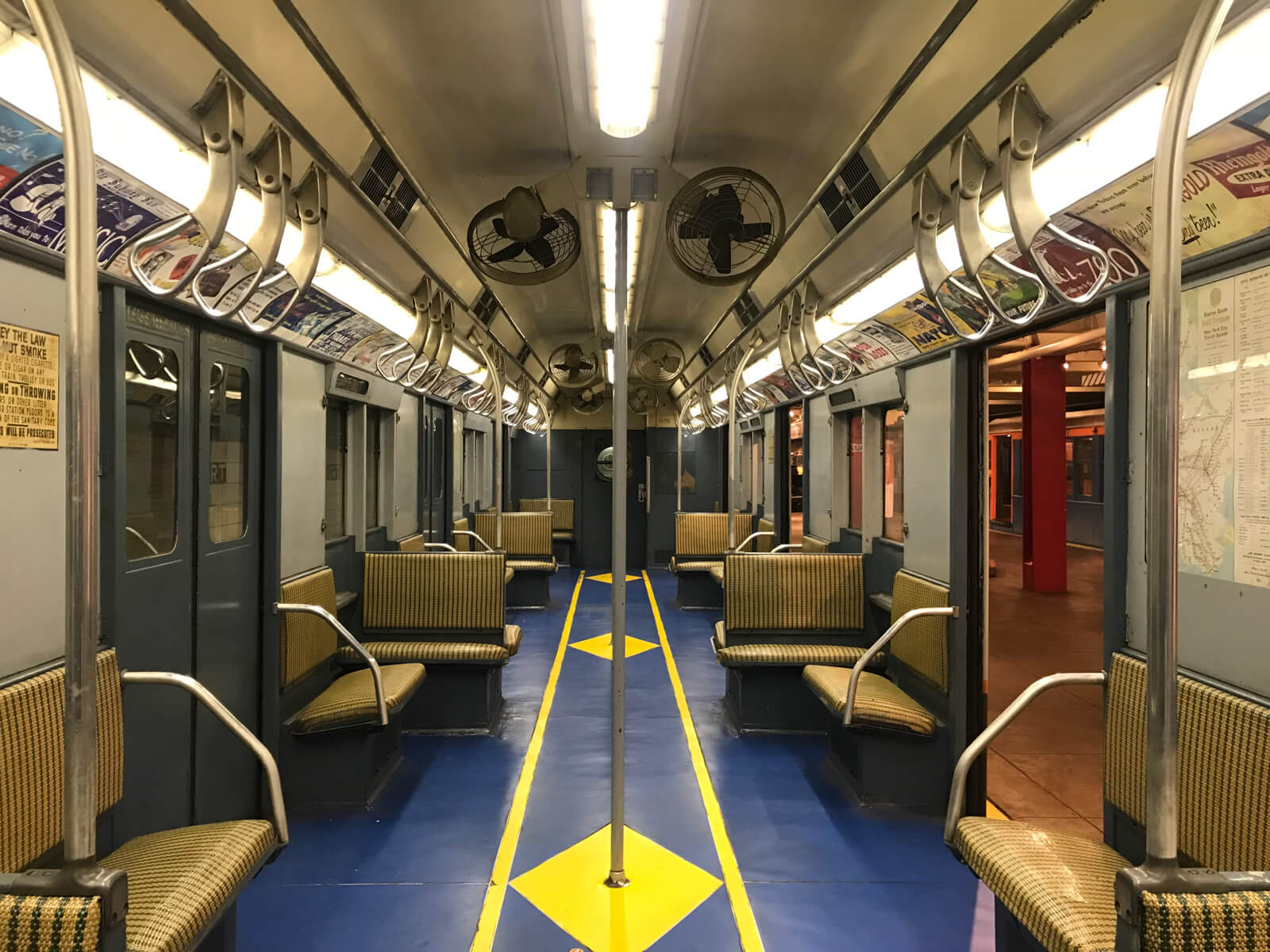 Although I'm not a transport aficionado, I really enjoy learning about well-planned and well-executed systems such as the New York subway transport system. I find them so intriguing and the way things like this operate is quite fascinating. The museum itself is in a decommissioned subway station called Court Street. It's really incredible how, not only can you learn about how the transport work, and their history, but you can also get a chance to see some of the older train carriages sitting on the tracks, as if you were entering a real subway station.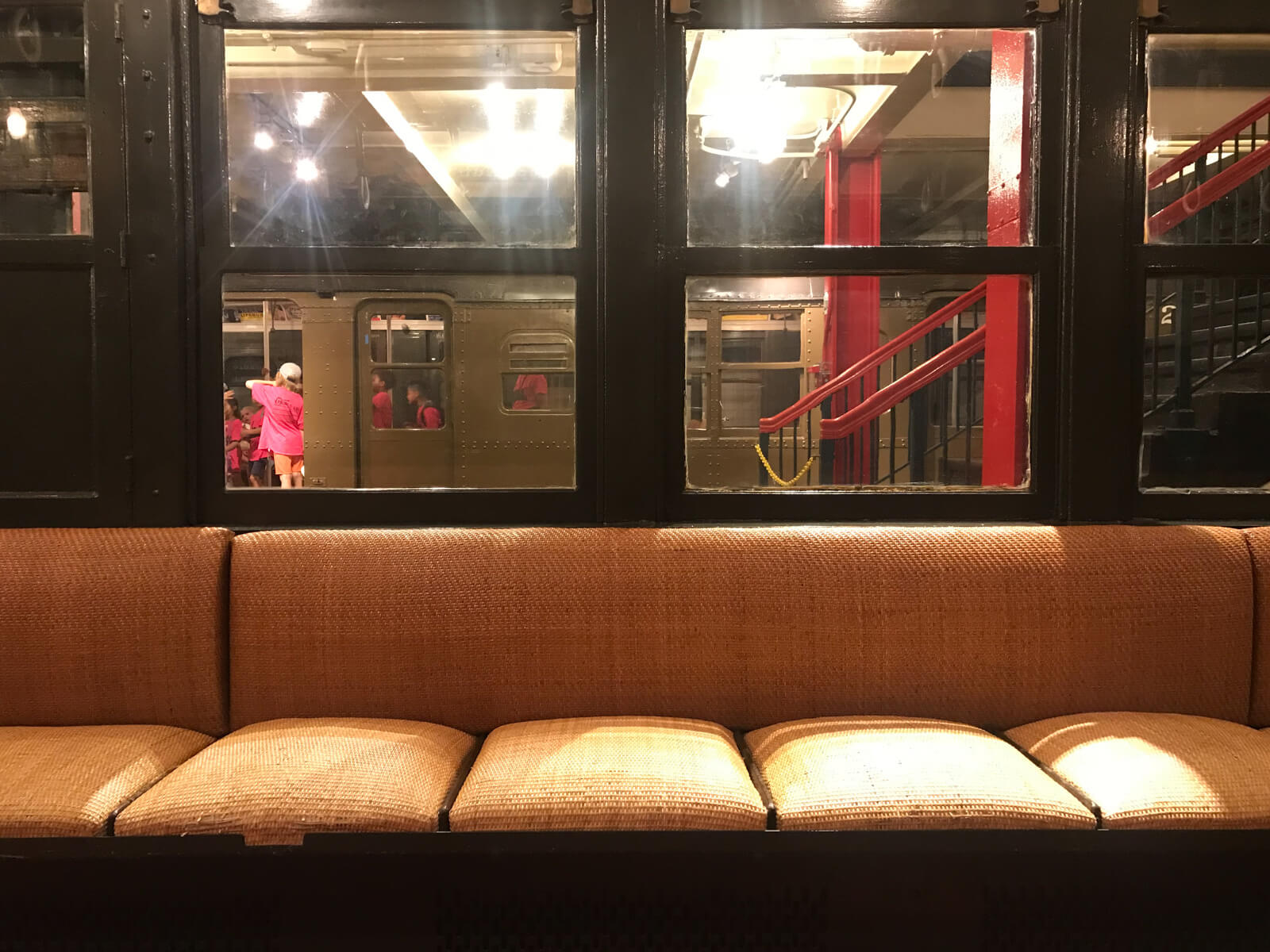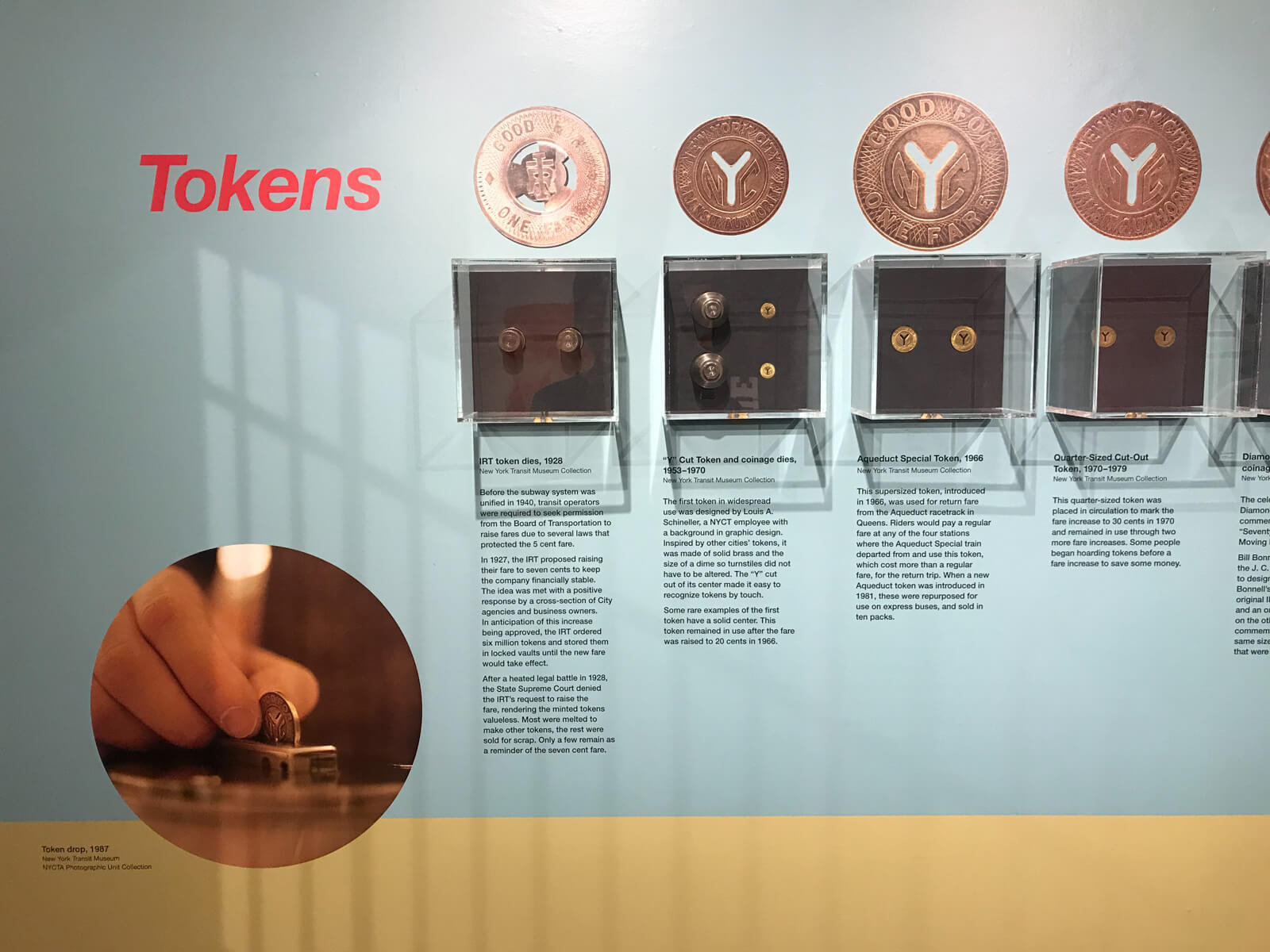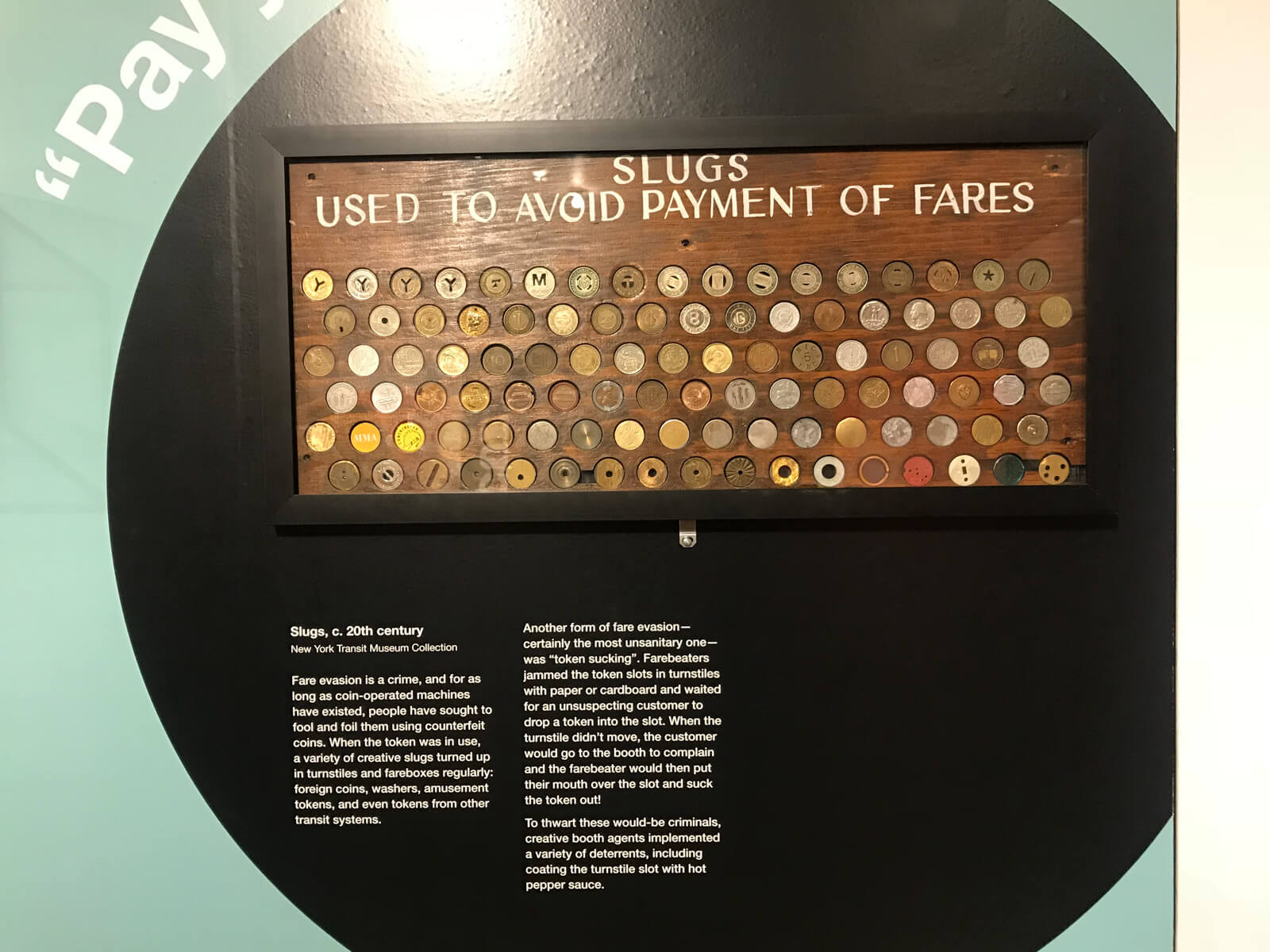 We walked the Brooklyn Bridge after that, and I really enjoyed the views of both the city and the bridge itself. I took a few photos facing both ways.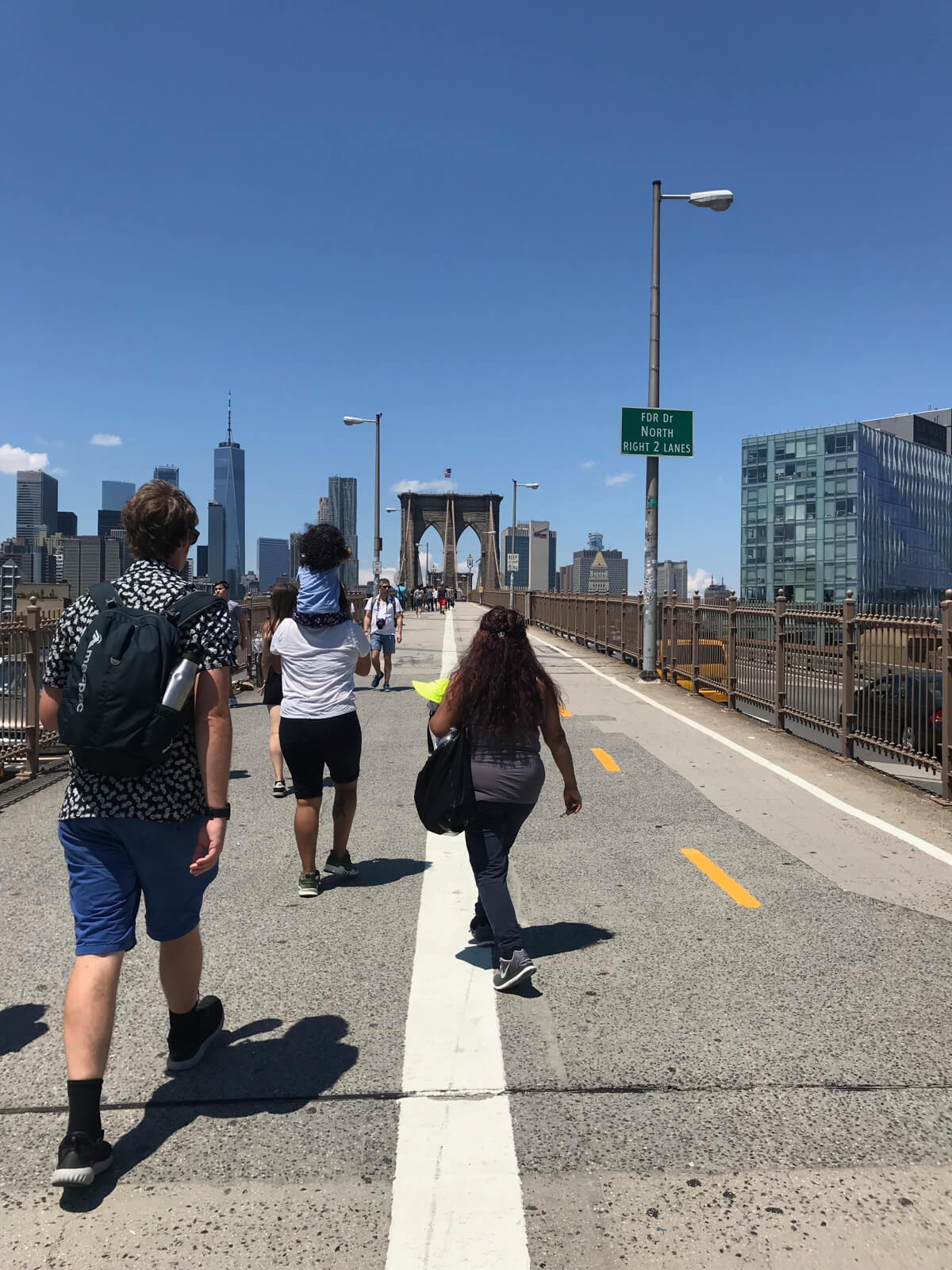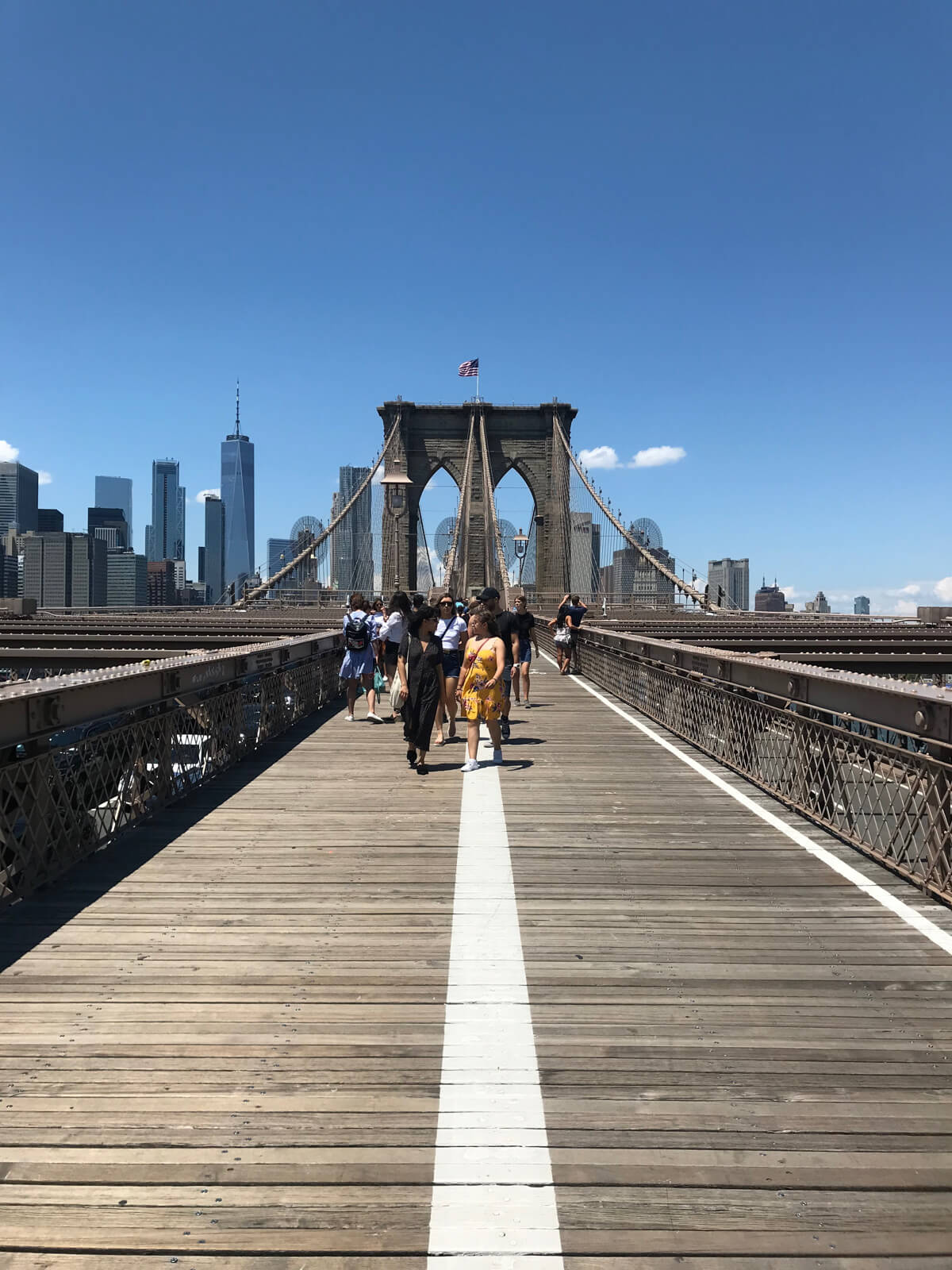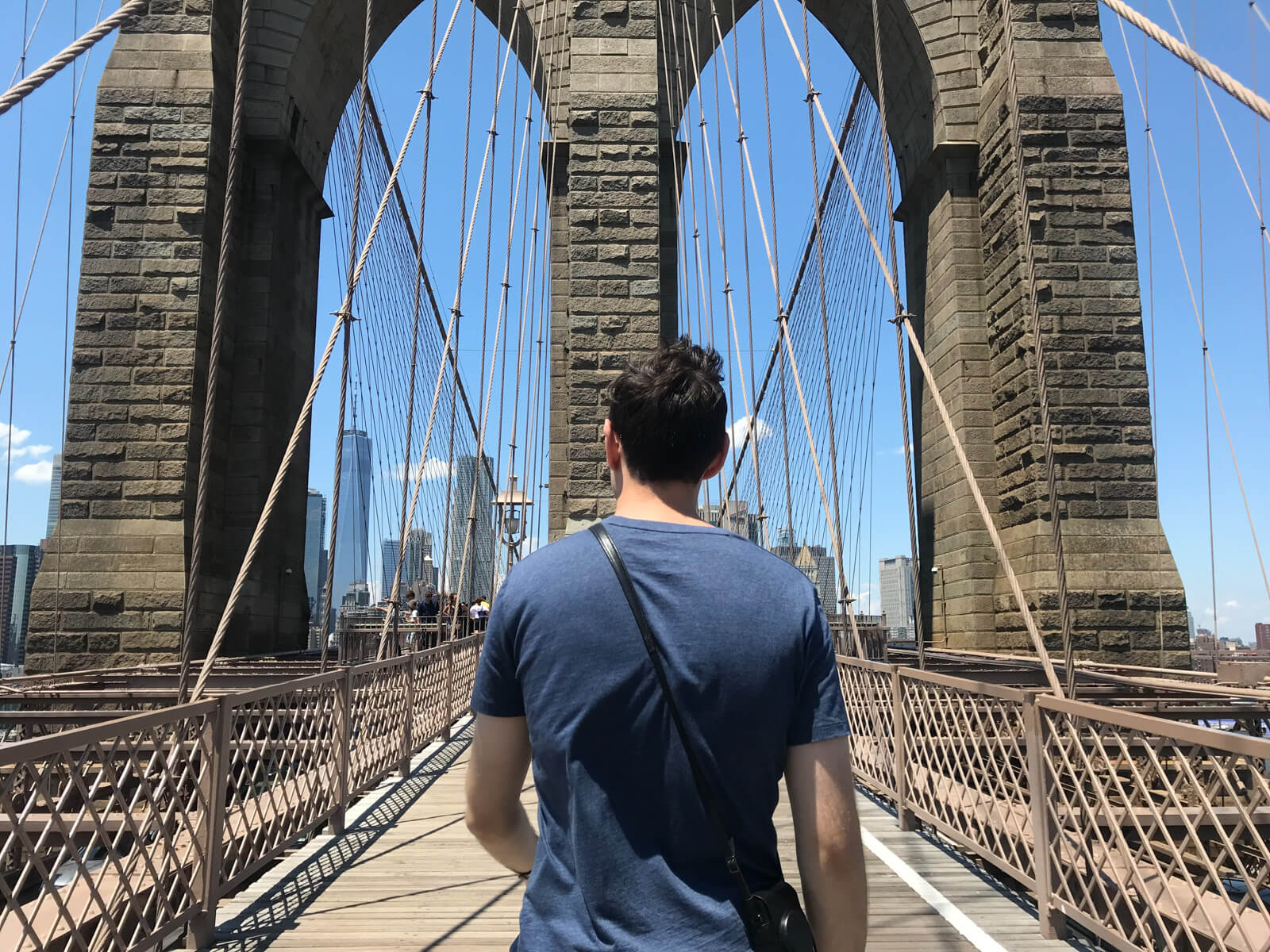 I thought this sign about "no locks" but a pun on "lox" (North American for "smoked salmon") was pretty funny.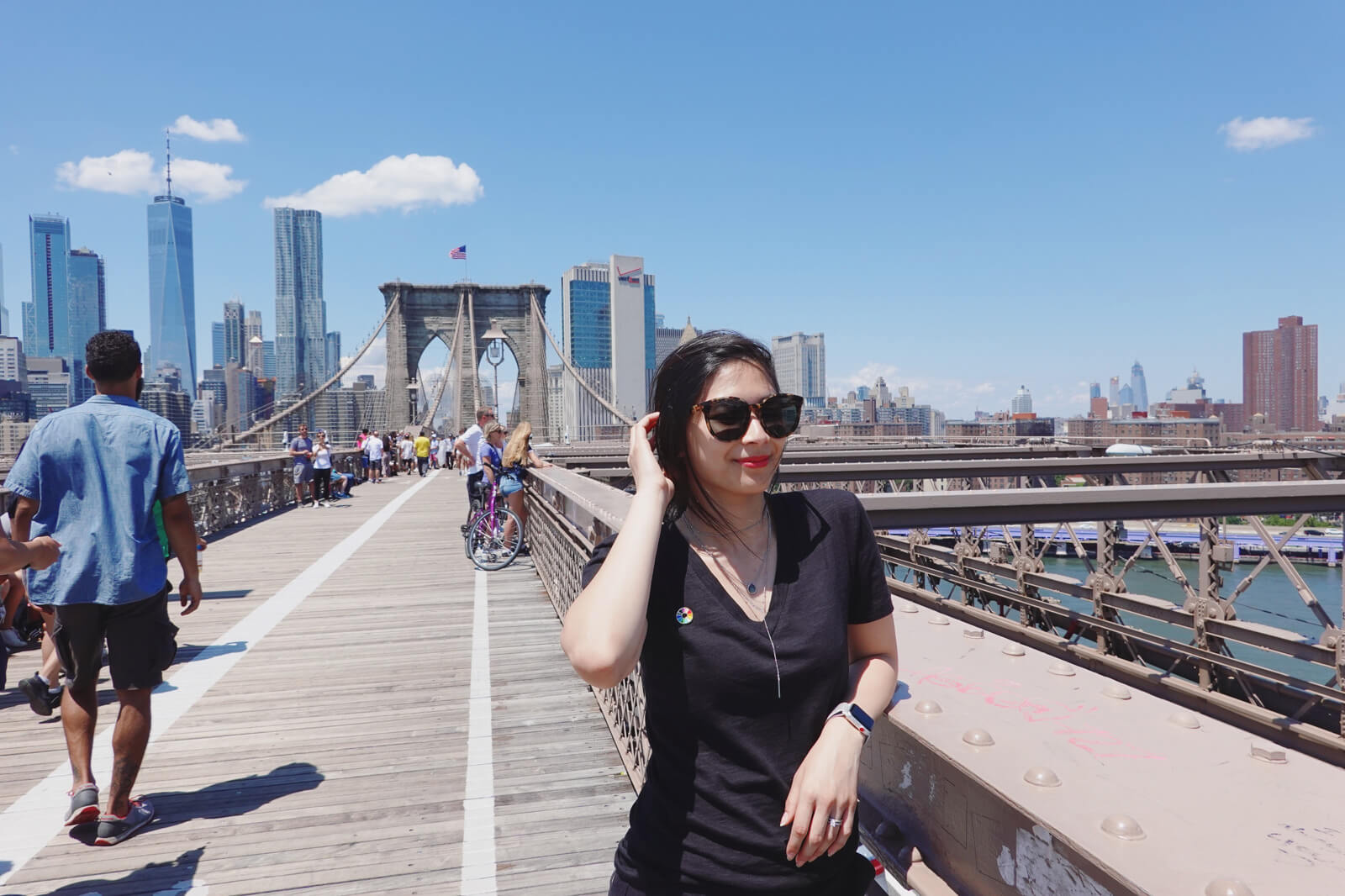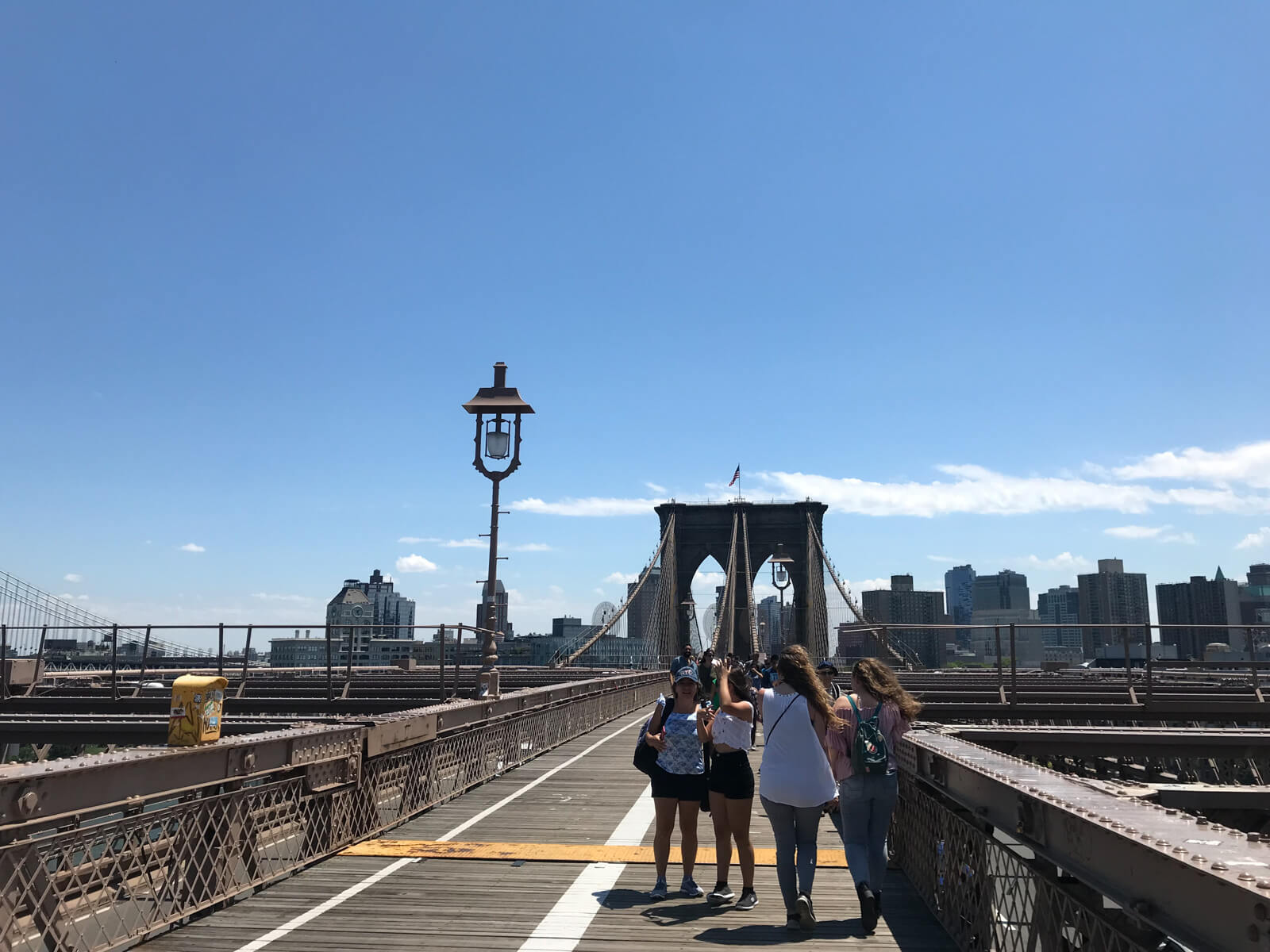 For lunch we went to the famous Katz' Deli and had corned beef and beef brisket sandwiches. Nick, of course, disliked the pickles, but I had a good amount. 😉 Some of them were better than others. The sandwiches were great though, and absolutely packed inside.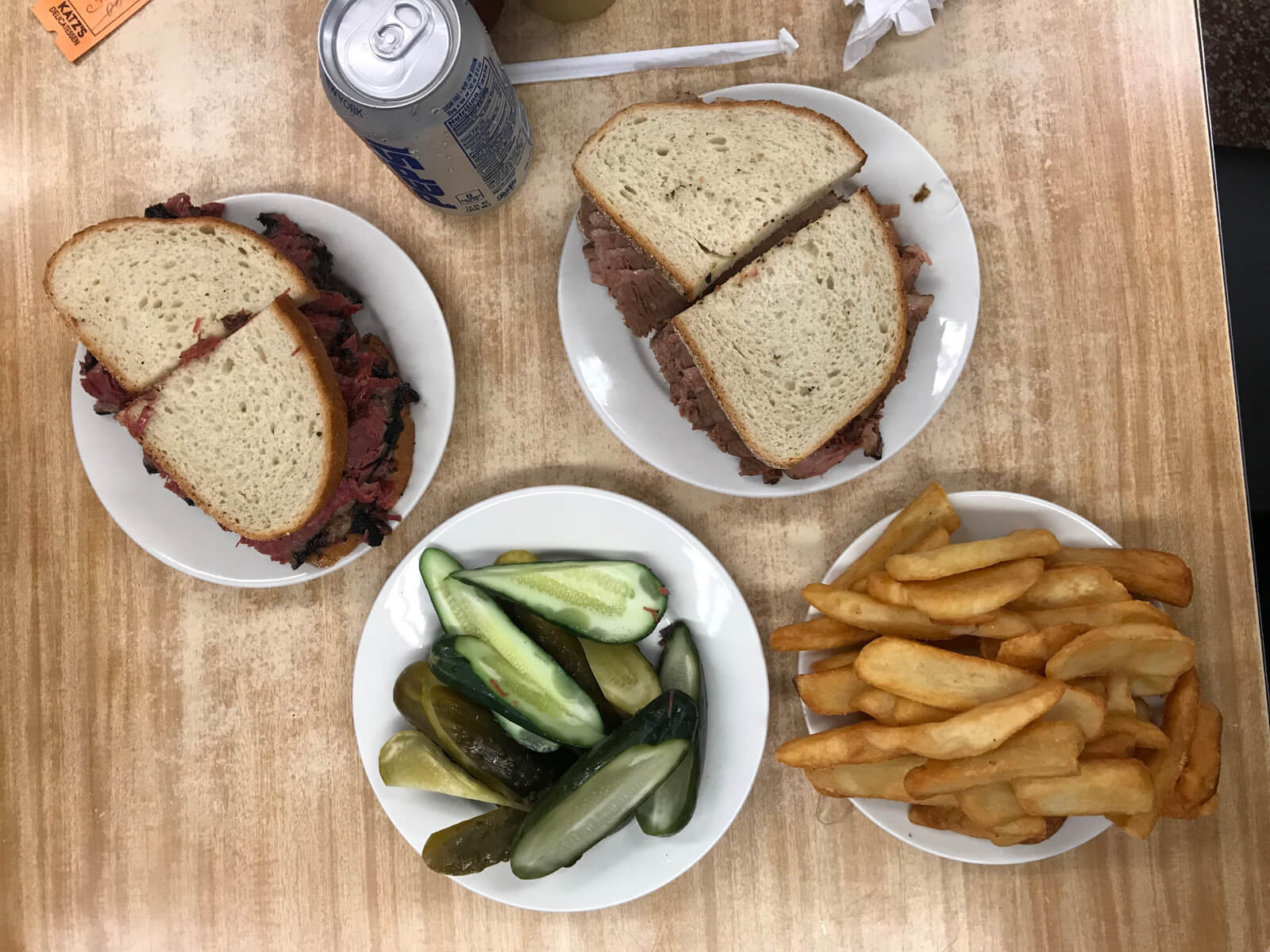 We were very full afterwards. 😦 But to avoid going into a food coma we kept pushing, and caught the Staten Island ferry – which is free! – to get a great view of the New York skyline and see the Statue of Liberty from the water. Lots of photos…!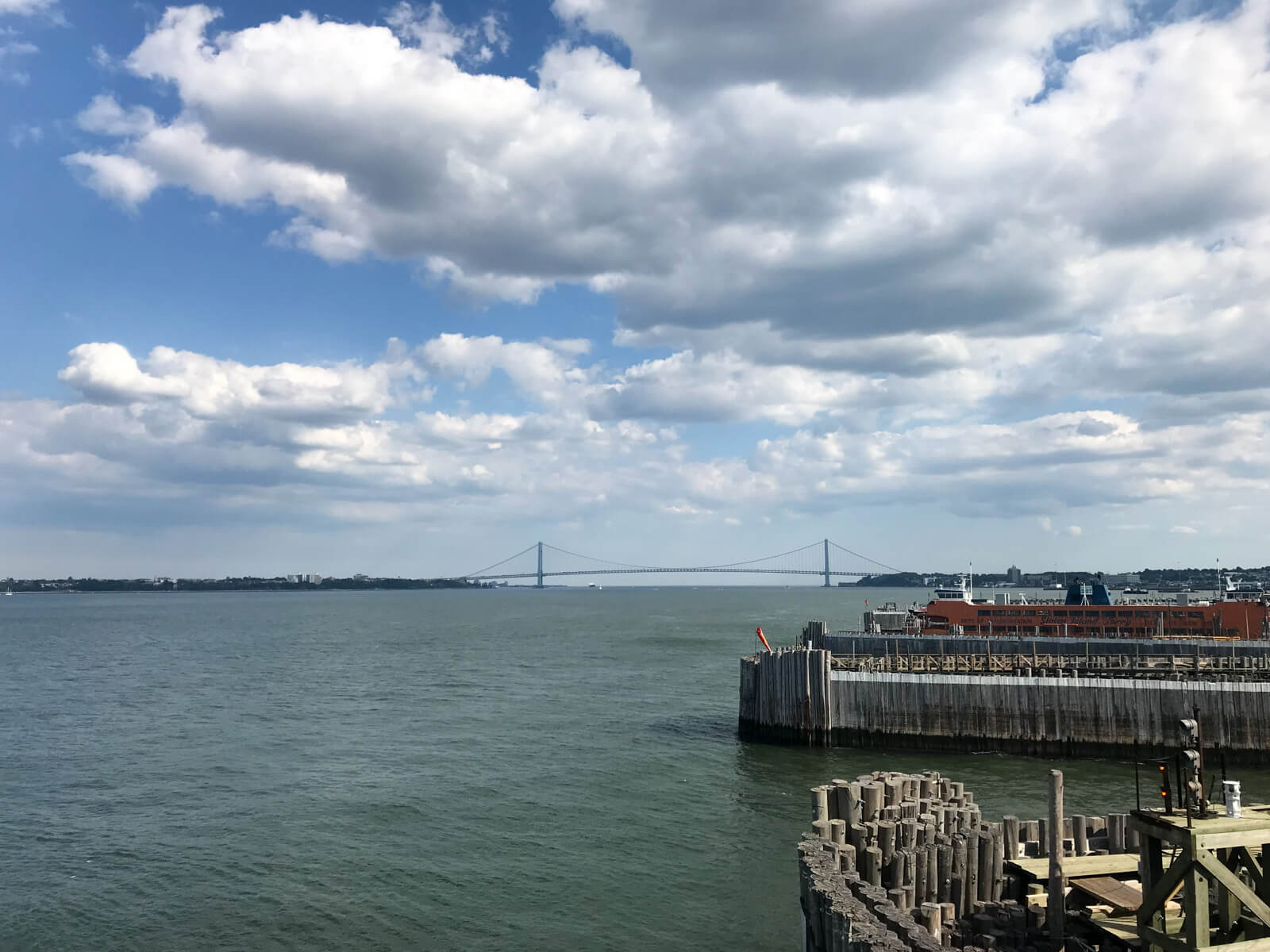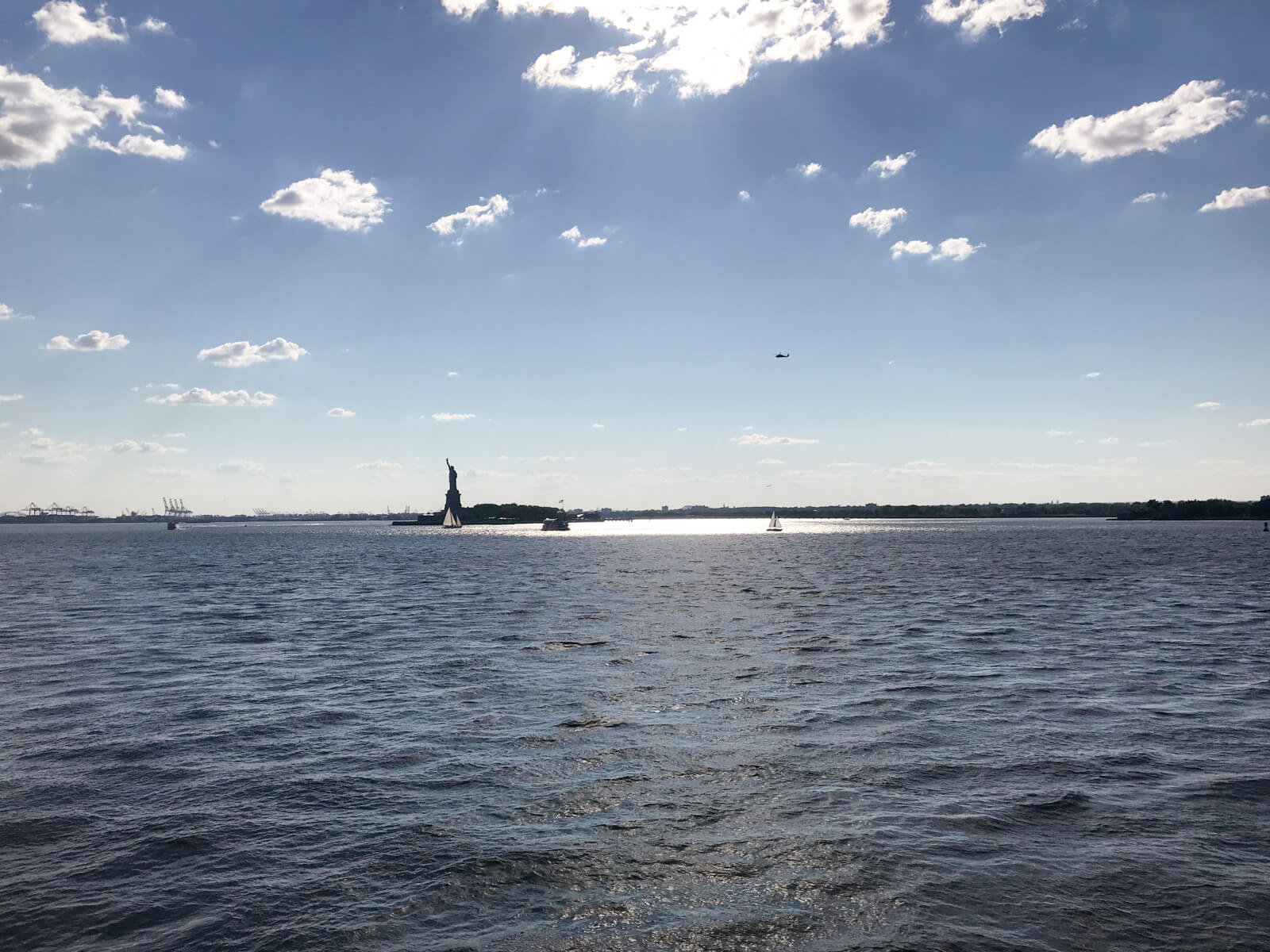 We had already decided before our trip that we weren't that interested in climbing up the Statue of Liberty. Both for cost reasons and because it didn't seem comfortable to climb right up there, where the space is tight. I'm really not one for paying extra money or going to the effort of visiting a famous site, when the more breathtaking view is actually the one where you are outside the famous site. That's also why we prioritised going to the Rockefeller Center to see the Empire State Building, instead of going to the Empire State Building. 😅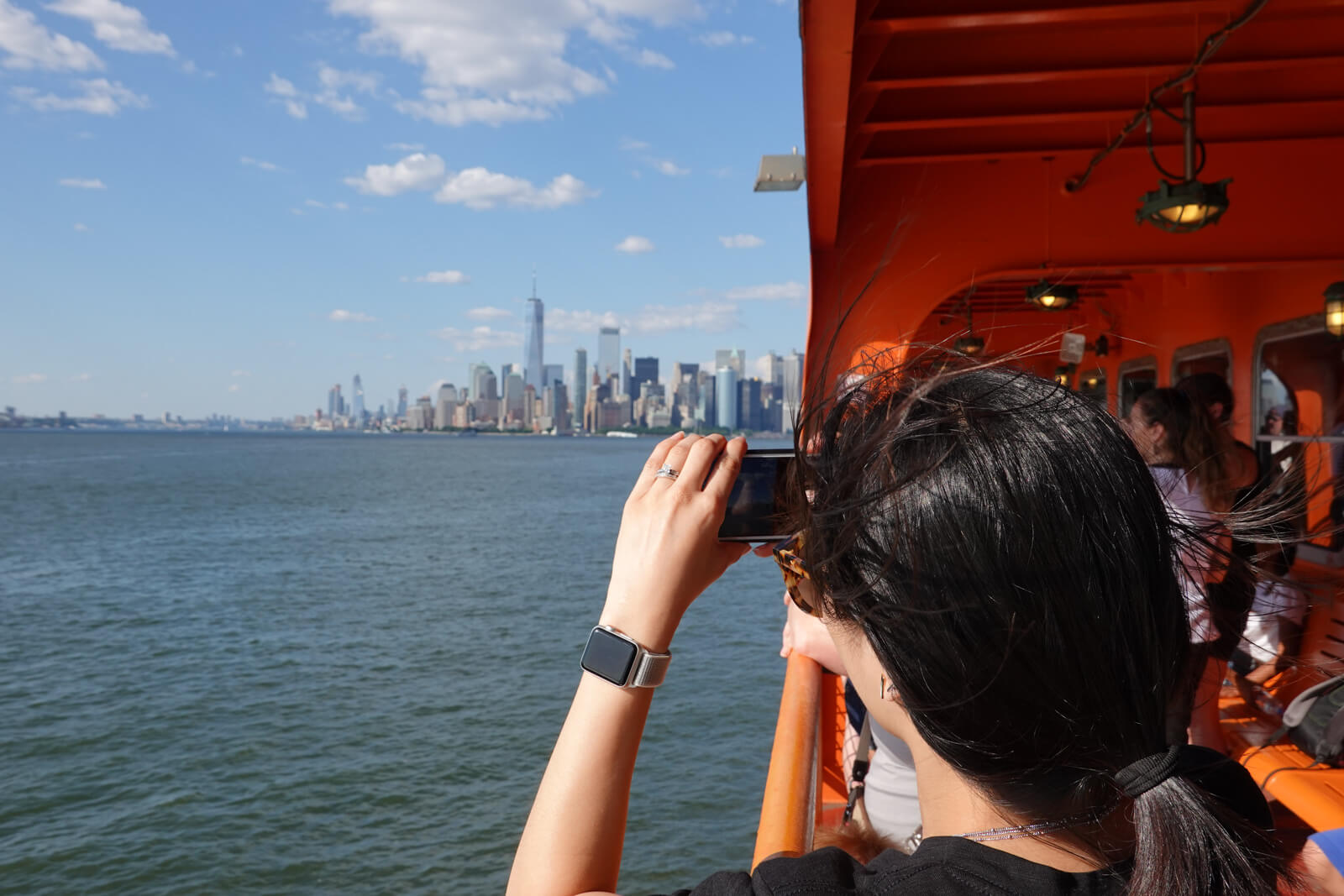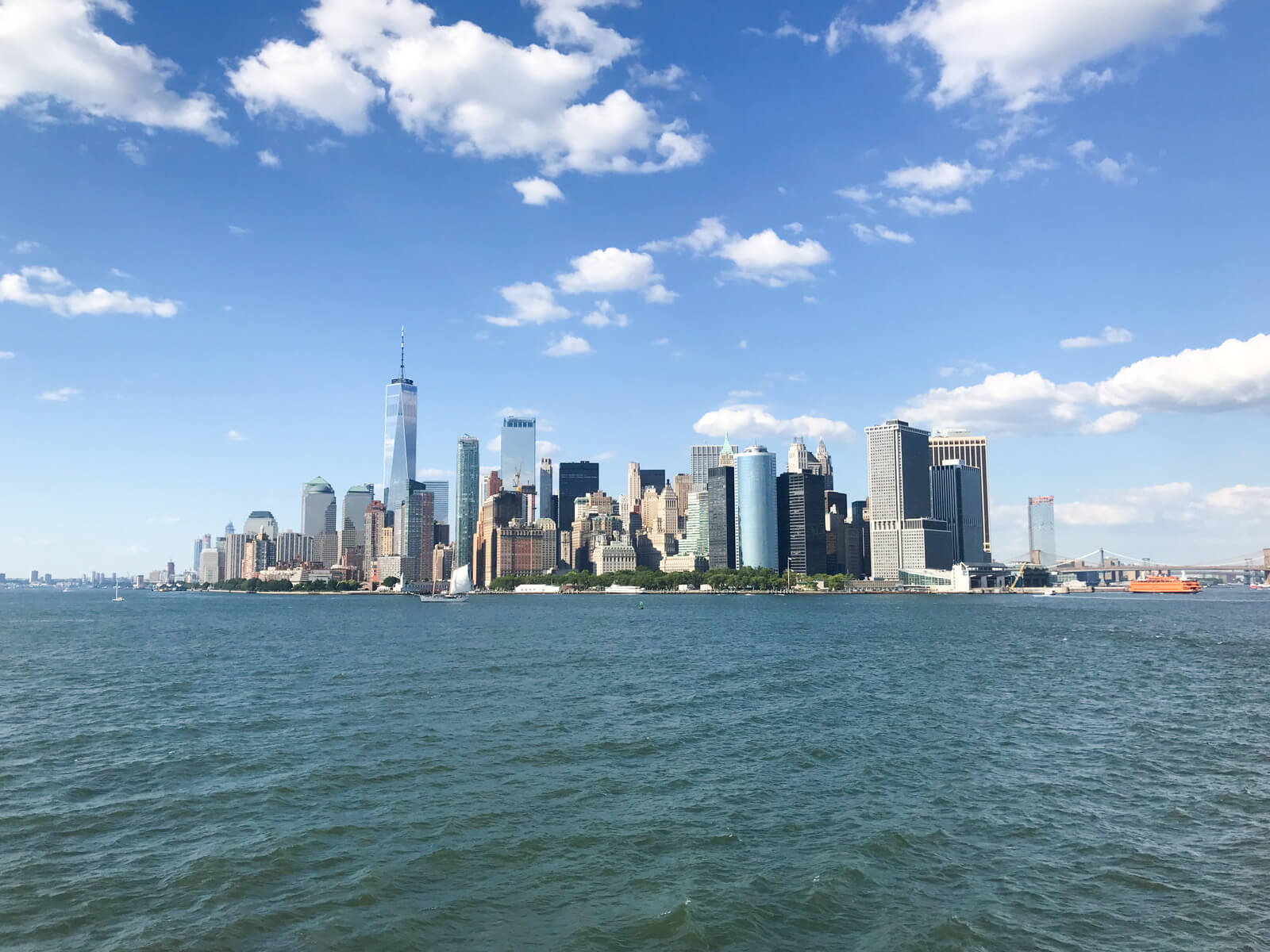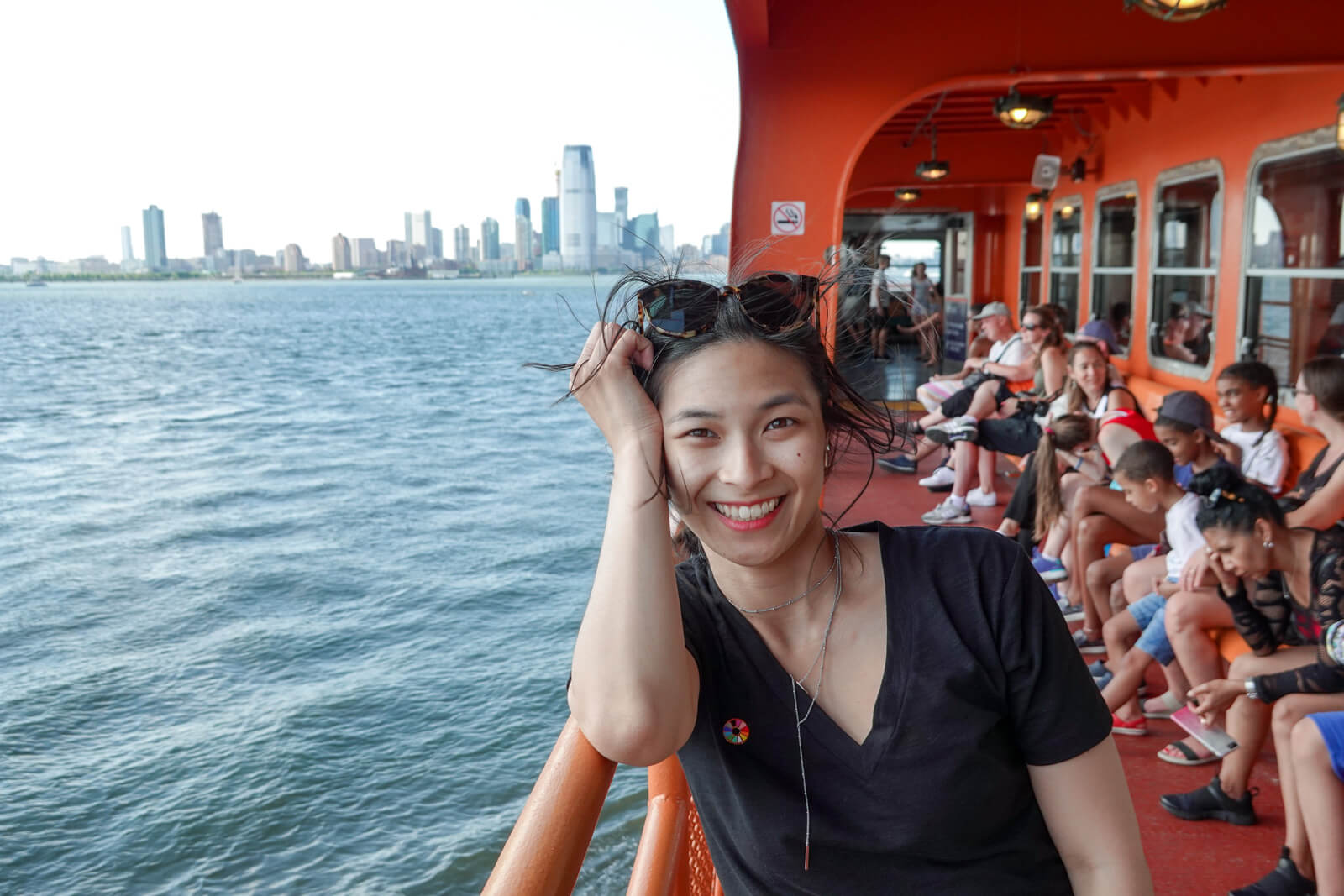 In the evening we left as early as possible to see Billy Joel perform at Madison Square Garden! I was excited for this moment. Nick had seen Billy Joel play a concert before, but I have never seen him in concert. He is a musical genius with some incredible songs, and I knew he would put on a good show. He plays one concert every month at Madison Square Garden, and apparently will continue to do so until no one comes anymore, or obviously, until he passes away. I doubt people will stop coming to his shows, though, so he's just going to have to keep playing!
Tickets sell out months in advance, as they usually do for some concerts. But we actually planned most of our trip around the day we booked tickets to Billy Joel. It was a bit annoying trying to get our hands on them as we had to go through a third-party. The website itself sold out that quickly. There was an announcement about it, and then the only tickets that were left were ones with less desirable seats. It turns out people purchased many tickets and wanted to earn money off them by reselling. Really a big bummer because it ended up being very expensive for us. We spent few hundred dollars each on tickets, when really it could have been half of that. It felt like we paid a lot, even if we did have a really good time. But I don't want any of that to take away from the fact that it was such an enjoyable concert!
I suppose I could have done without some of the people around me wolf-whistling dozens of times. I'm okay for cheering and shouting but the high pitch of wolf-whistling really hurts my ears. ☹️ Not to mention most of the wolf-whistling happened unexpectedly, so it's not like I can prepare myself.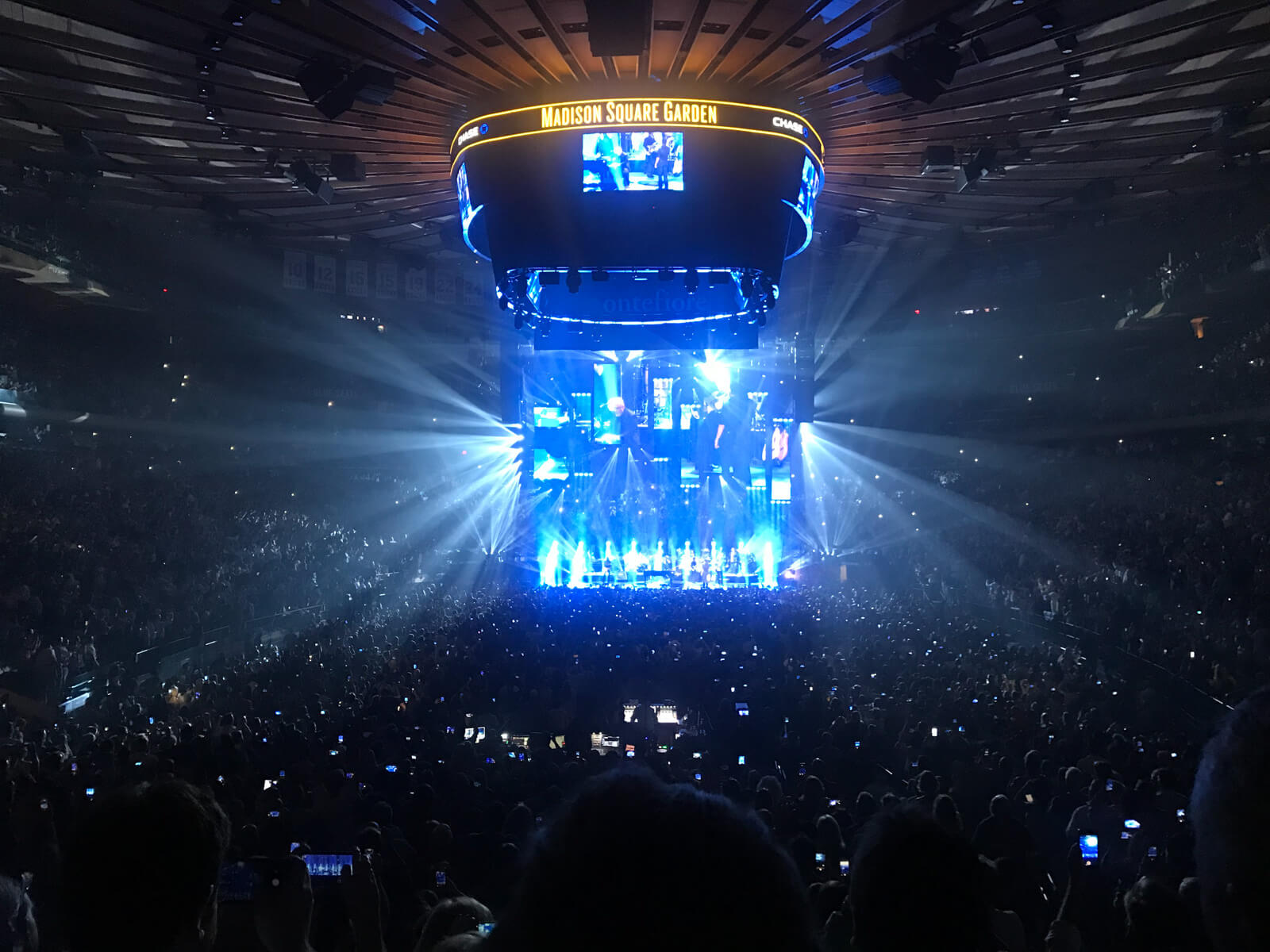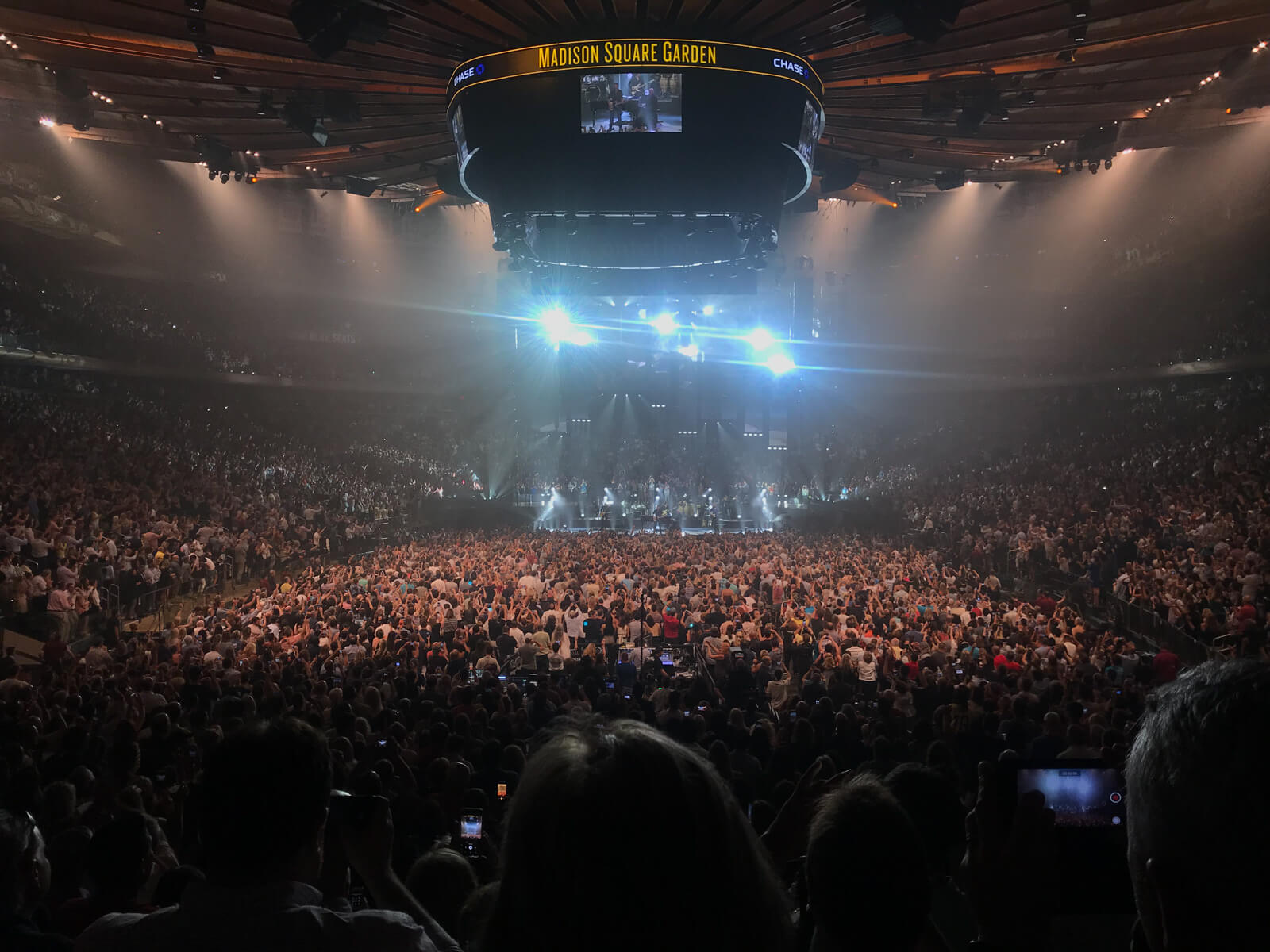 I got really excited throughout the concert, but I also got emotional. The crowd went wild when he started playing New York State of Mind. It didn't really hit me until halfway through Piano Man that my emotions just crumbled and my tears welled up. It's cliche, I know, given that the song is one of his greatest and most well-known hits, but Piano Man was a song I listened to a lot when I was growing up. The storytelling is emotional and for some reason it hits me deep. Usually I feel emotional with songs I can relate to, but I don't feel like there is anything I can relate to specifically in Piano Man.
Day 5: The High Line, Central Park, Manhattan Color Walk and Washington Square Park
In the morning we walked The High Line, a couple kilometres of elevated railway track, done up with gardens and embracing the architecture.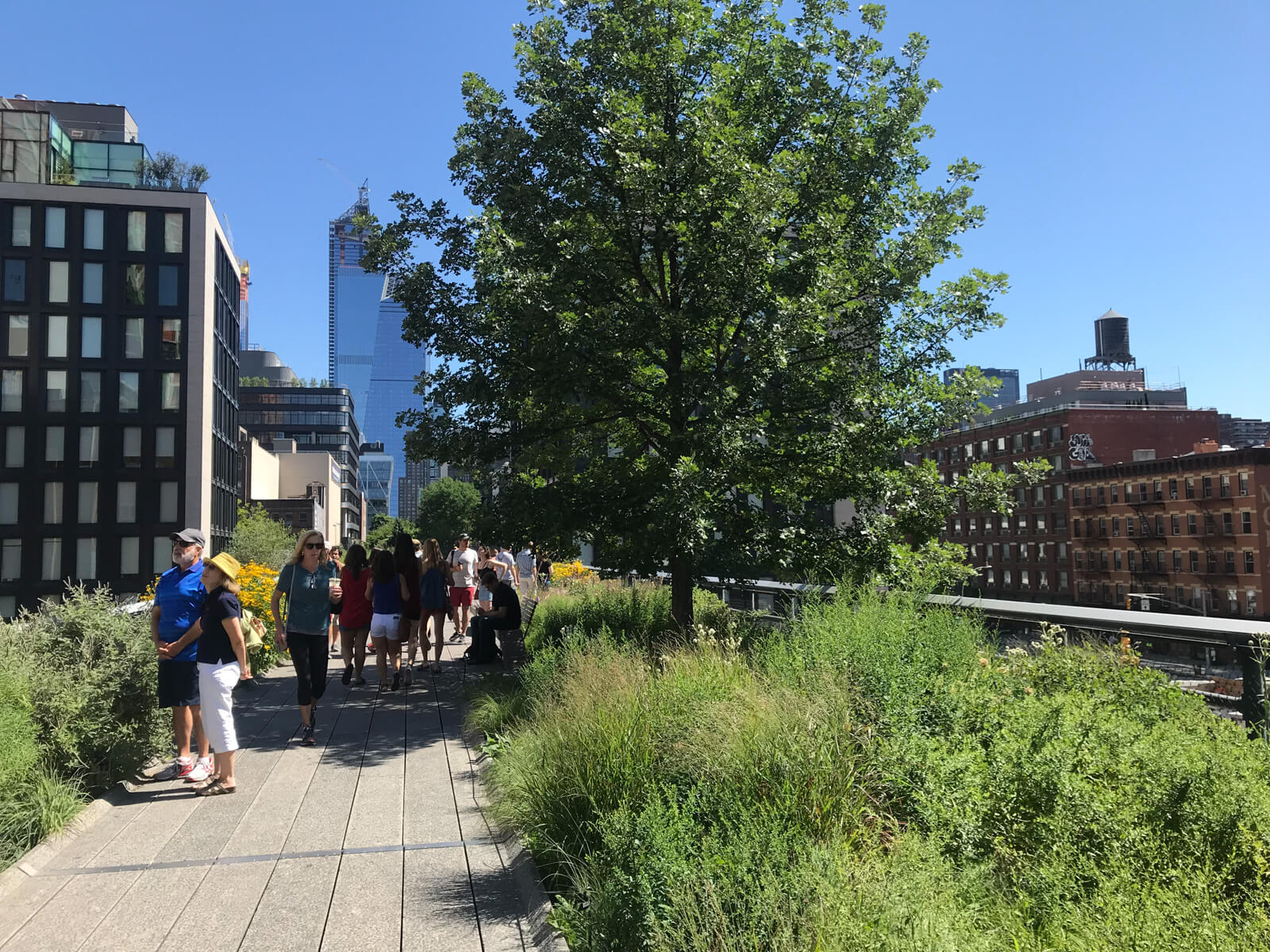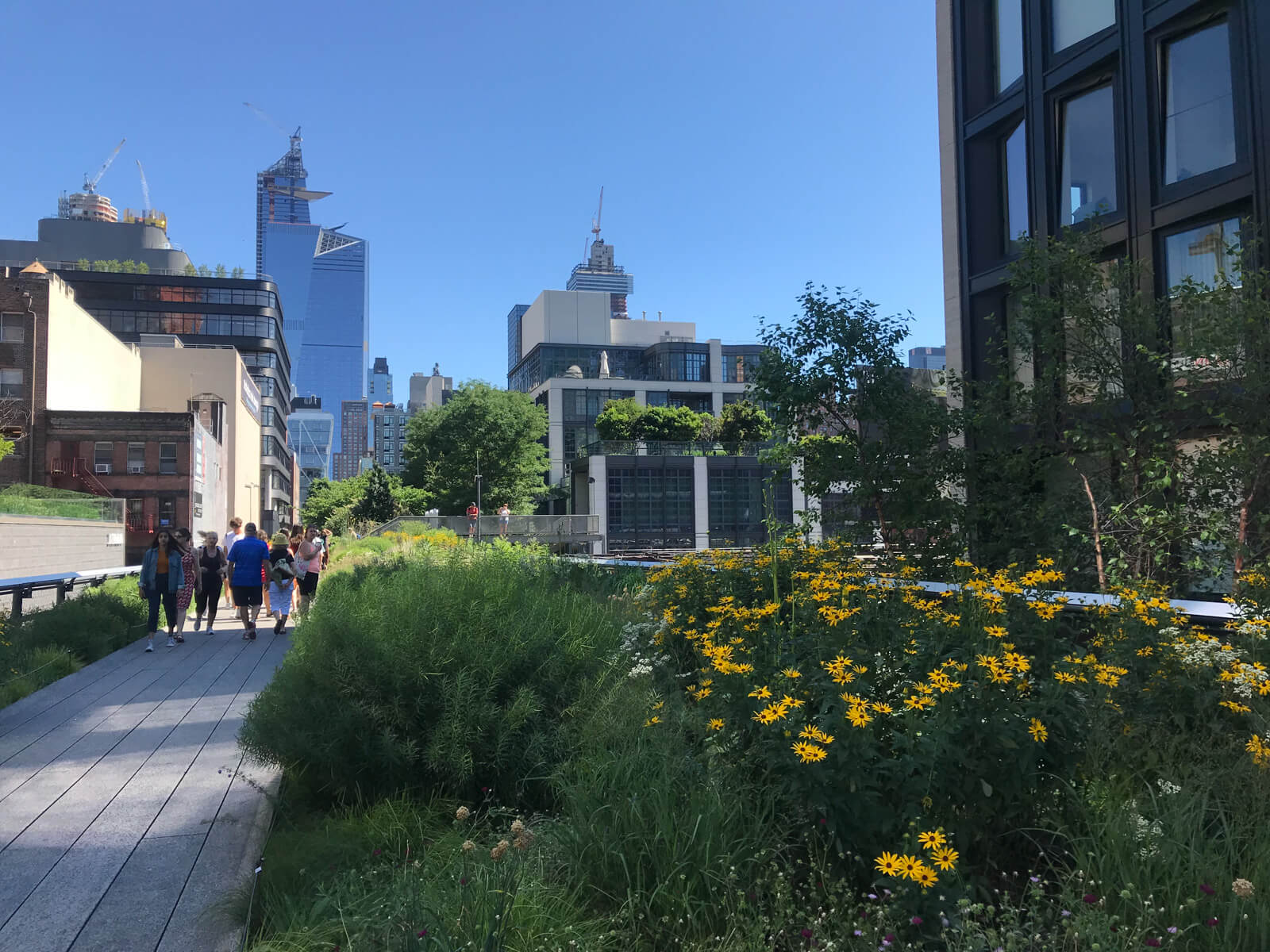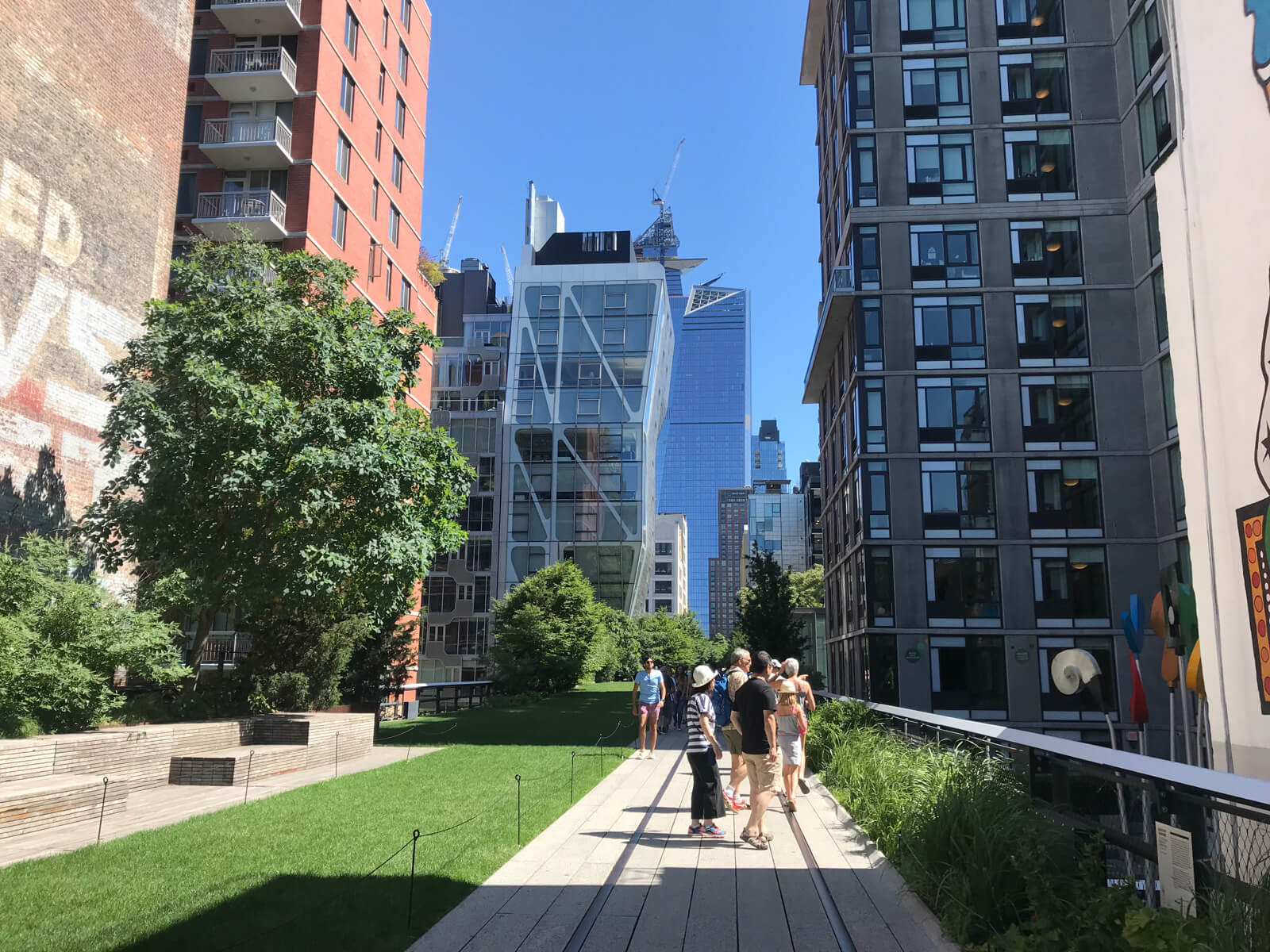 I had seen photos of this, and in Sydney we have a "Goods Line" that was inspired by The High Line. It's on an old train track, which goes behind UTS, the university I used to attend. Nick took some photos of me for one of my old Fashion Friday posts, Aquamarine. The High Line excited me because it was the "real thing", and of course much better than ours. It offered us lovely views of the city while also providing a relaxing walk.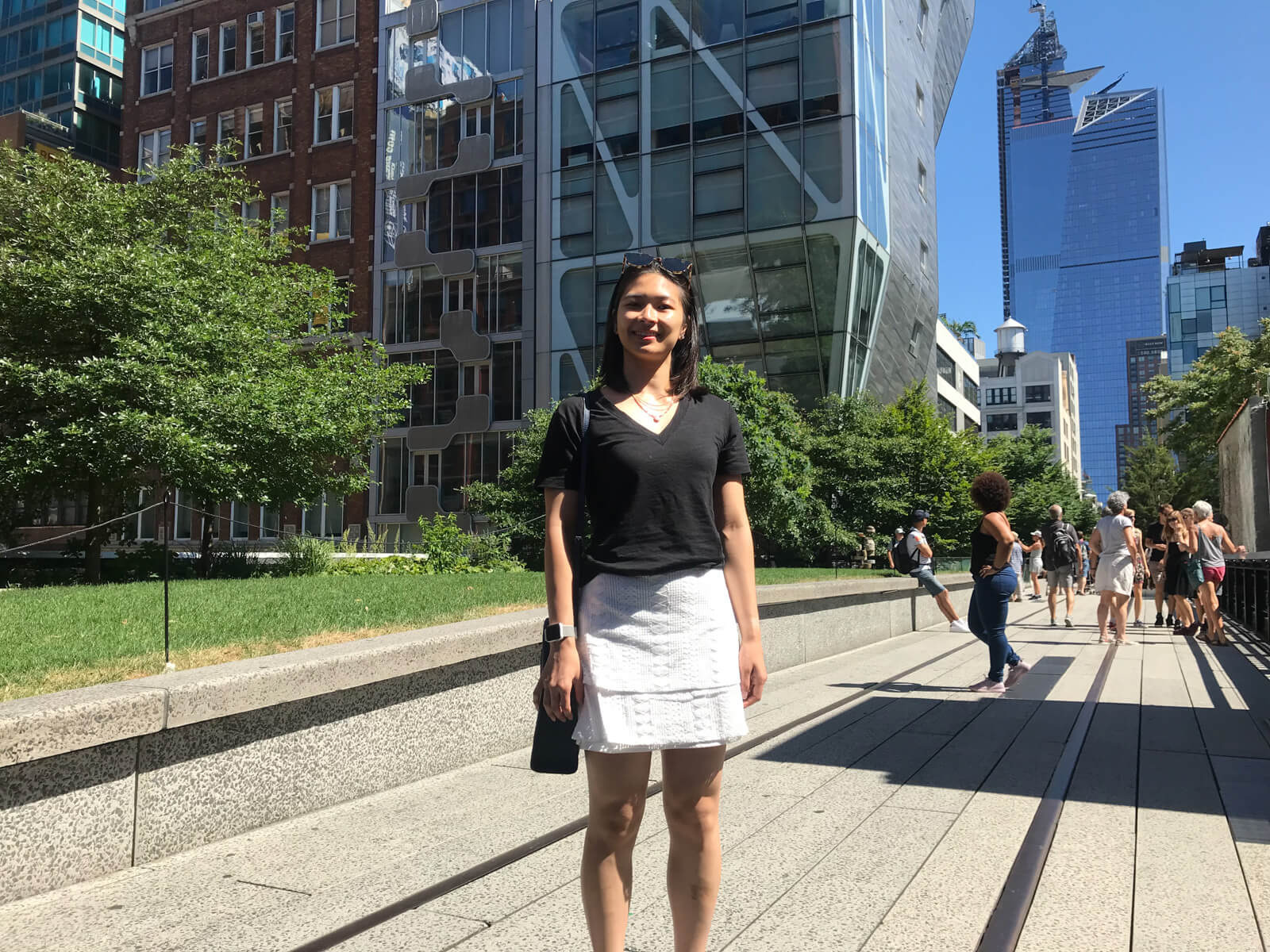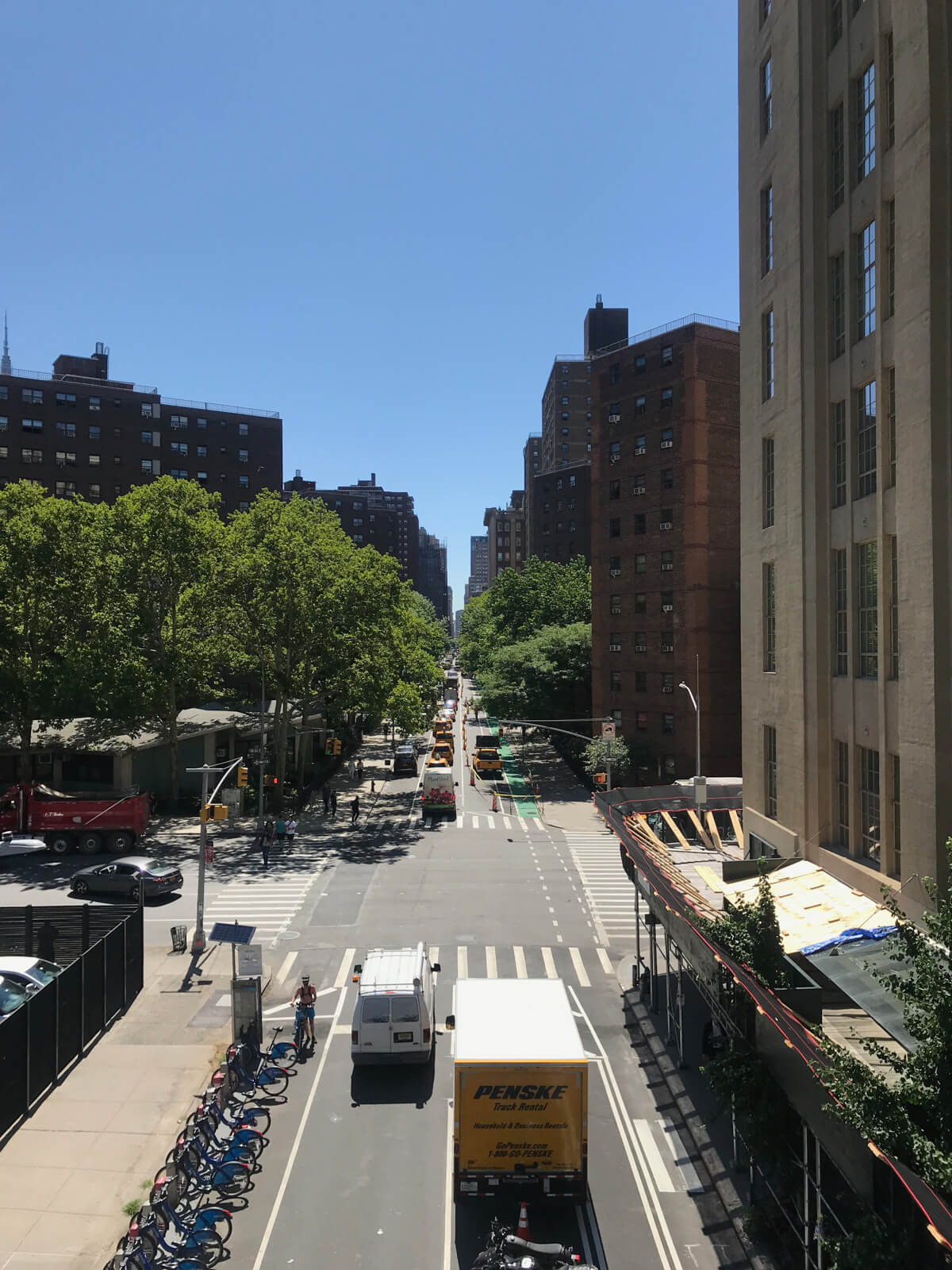 We also whizzed over to Central Park for a little bit and took some photos and enjoyed the surroundings.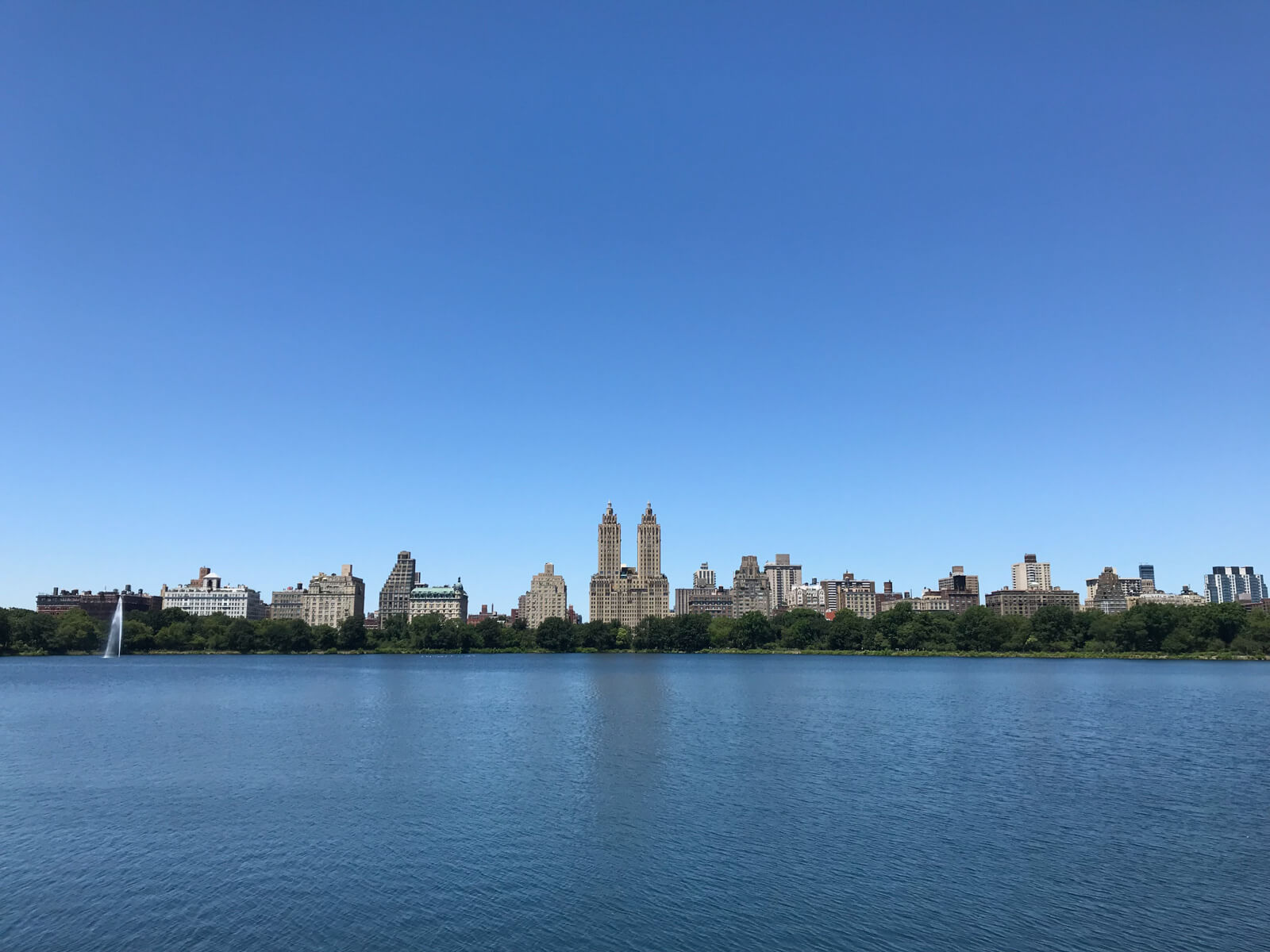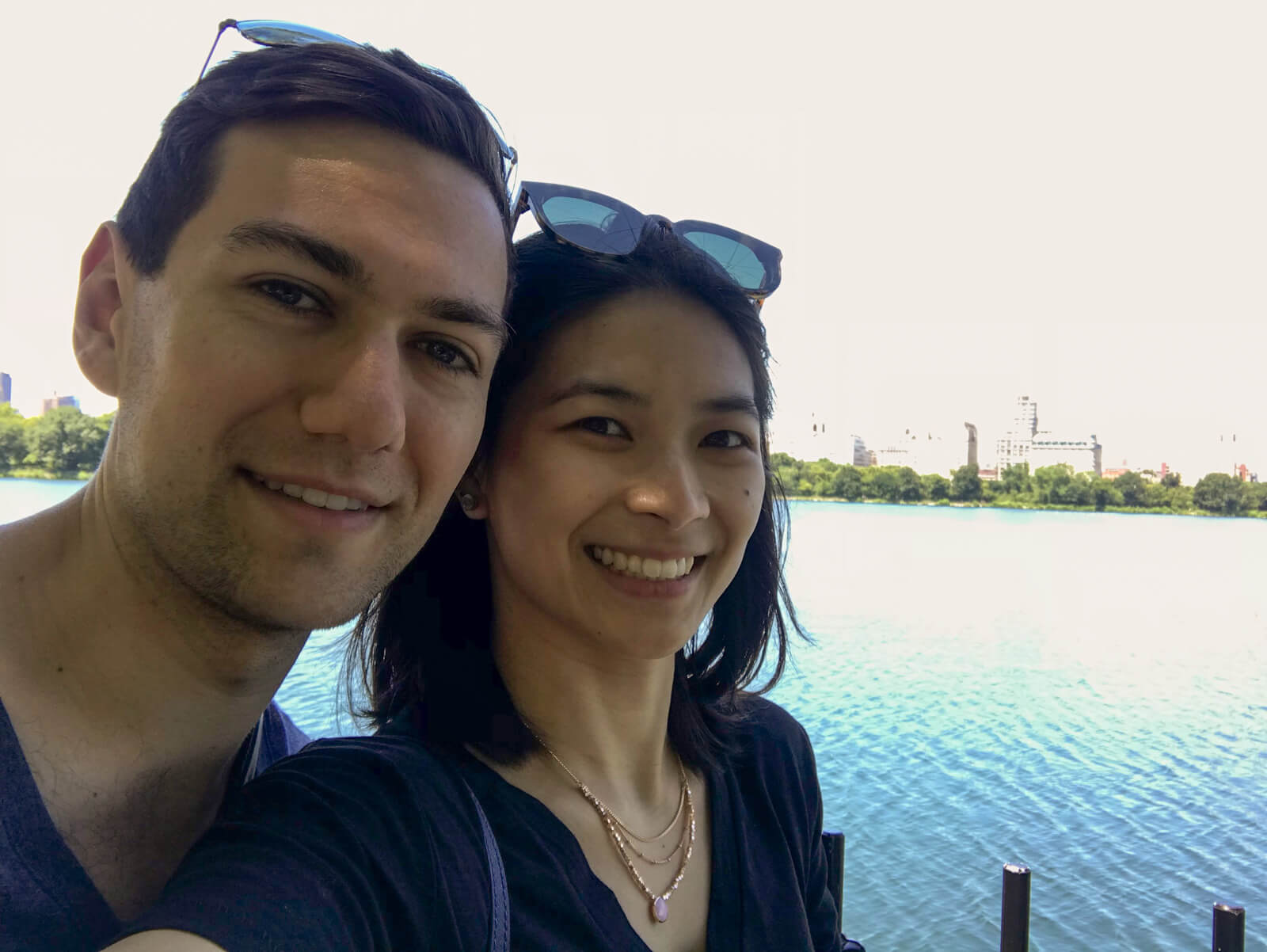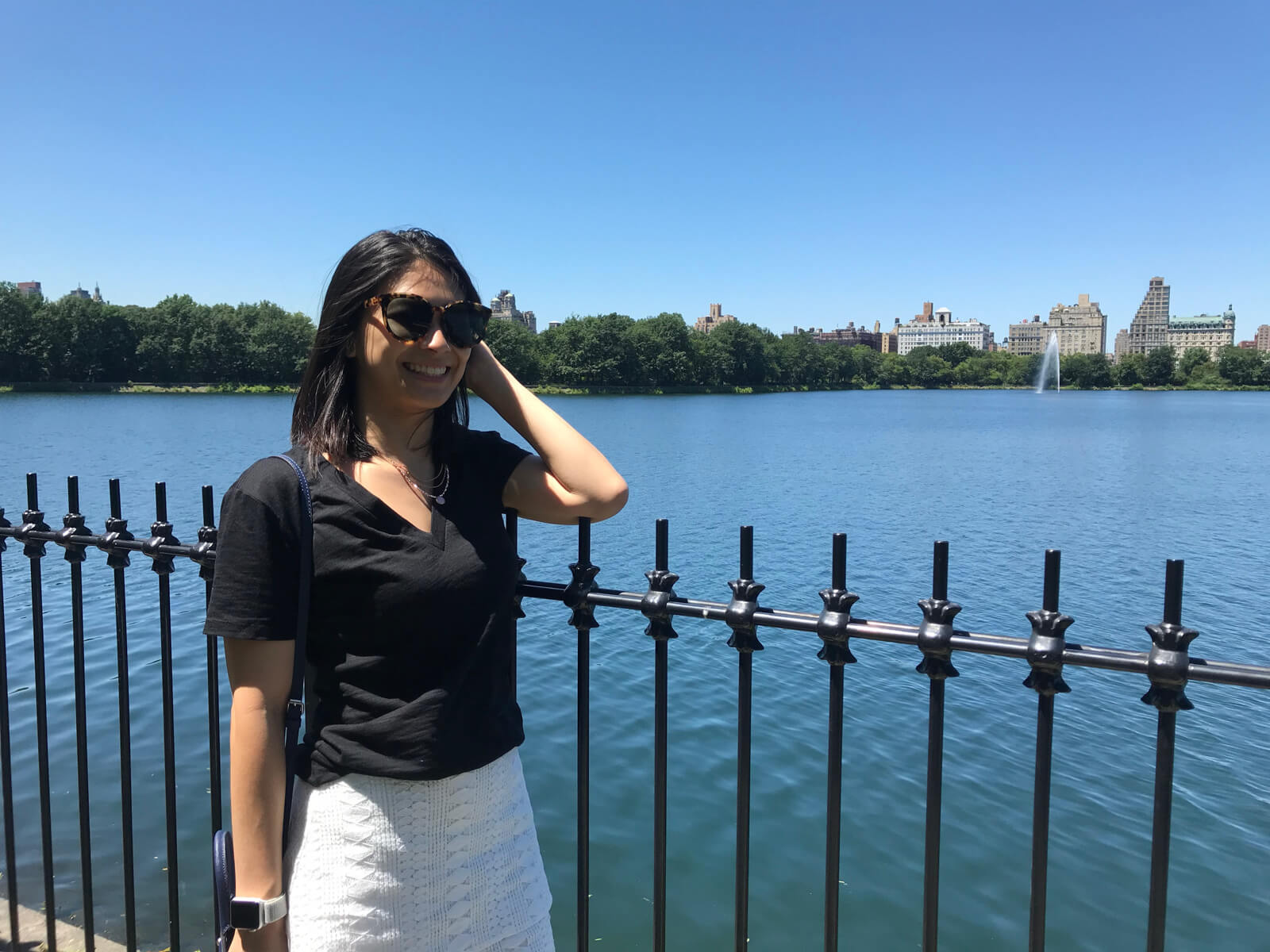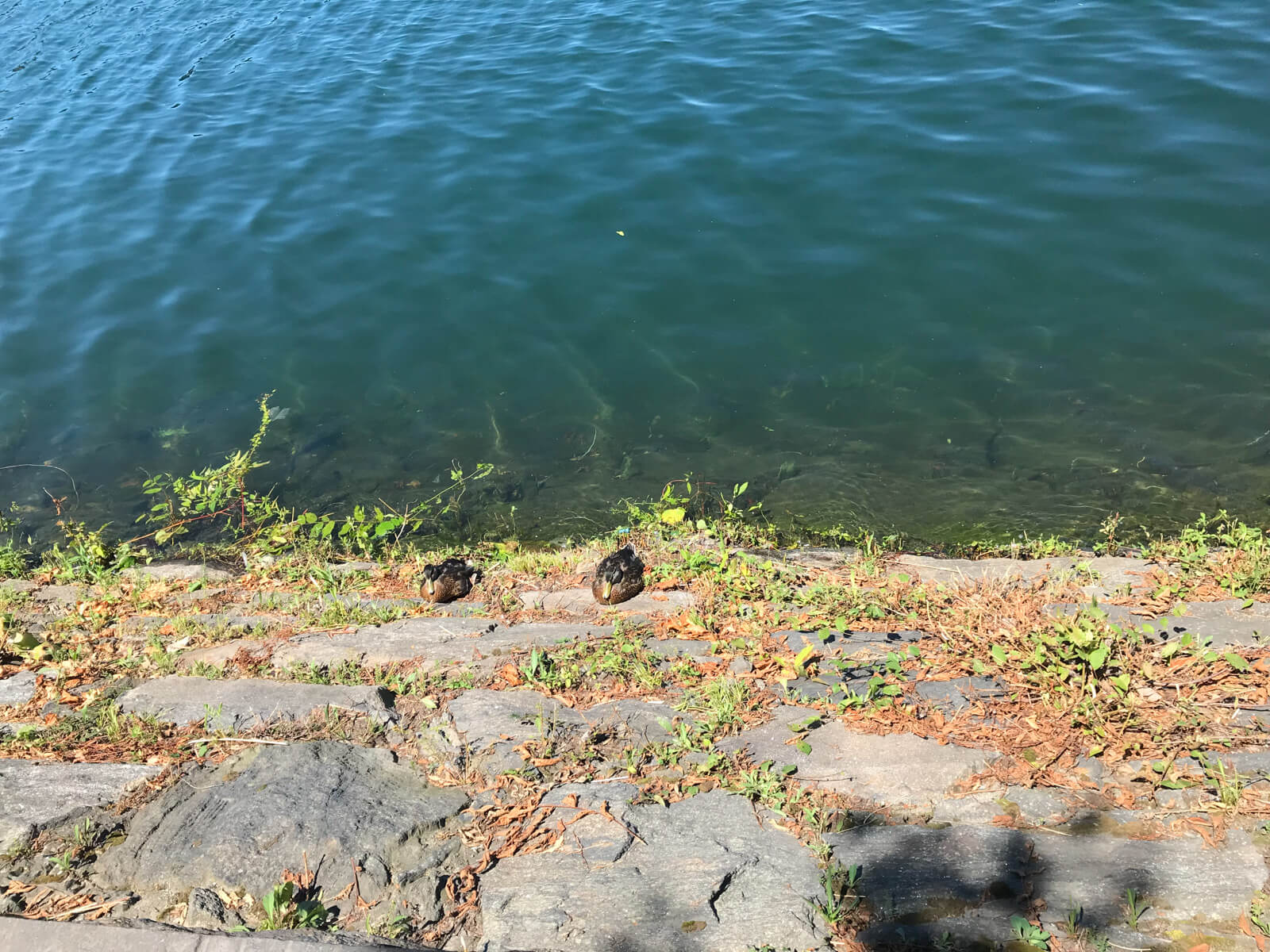 I really miss Central Park because the idea of a giant oasis in a large city appeals to me so much. I don't know why? I work in the heart of Sydney where we have Hyde Park, and I can go for a swell walk at lunchtime, but it is nothing compared to some of the beauty I've seen outside of Sydney. I'm a sucker for parks. I said to Nick that I would go back to New York for Central Park alone. 🙈
I'd heard of the Manhattan Color Walk by the Color Factory, a special installation showcasing different colours found in New York City. I love the research and thought that inspired this work, but in reality it was slightly underwhelming. I did have the impression that the Color Walk wasn't that huge, or long, but maybe if you are visiting the Smithsonian Design Museum next door it might be a good use of your time.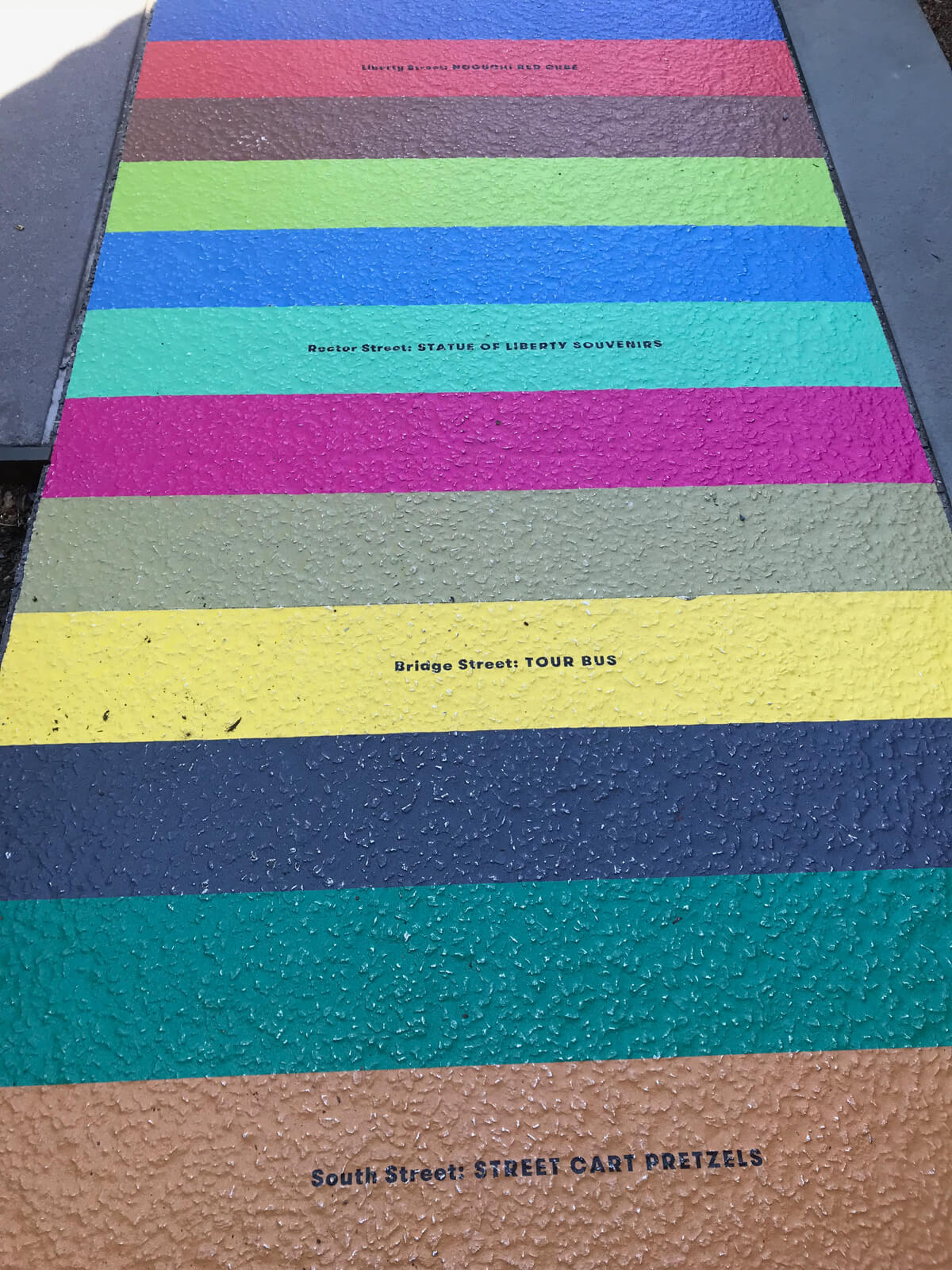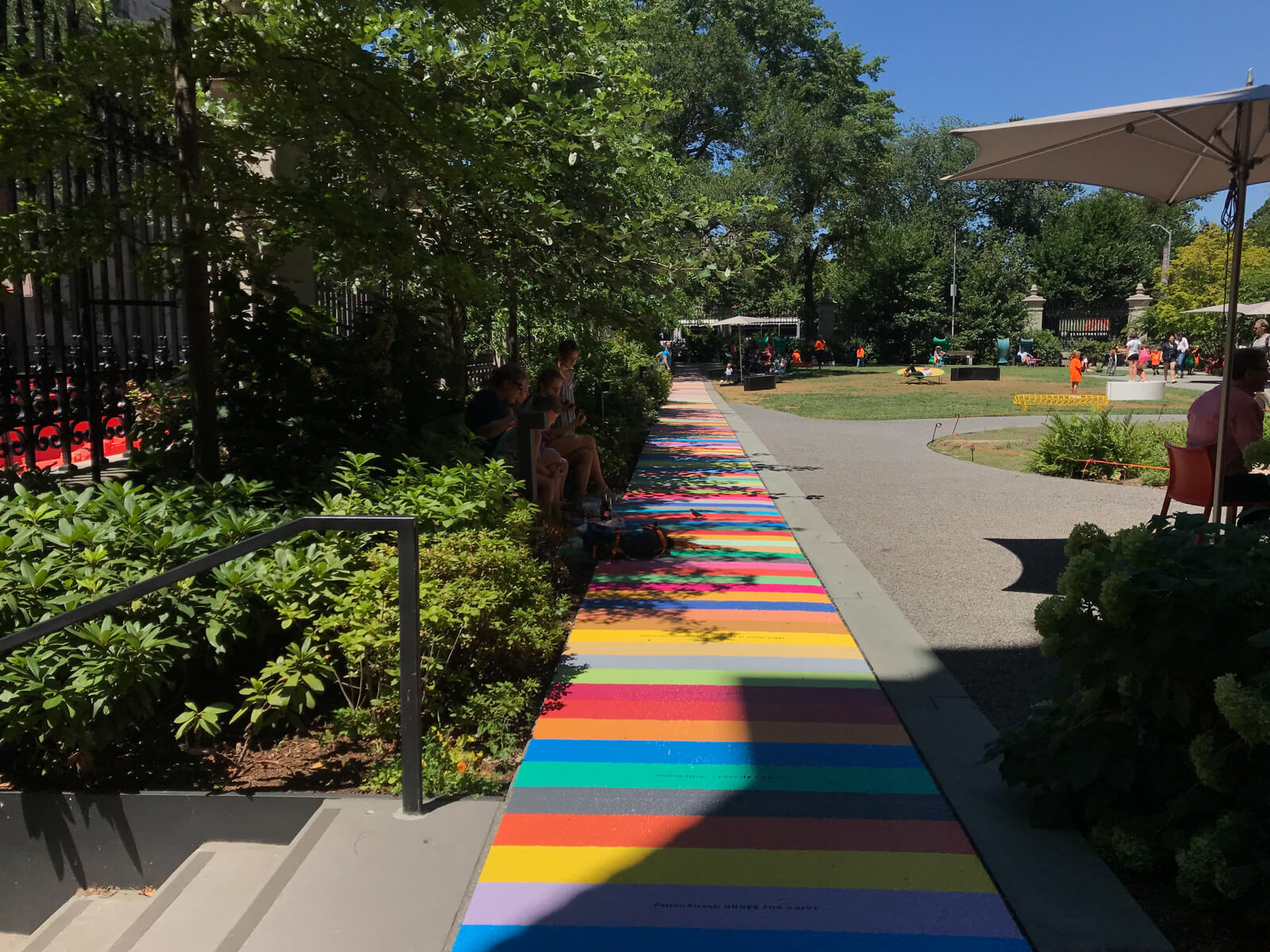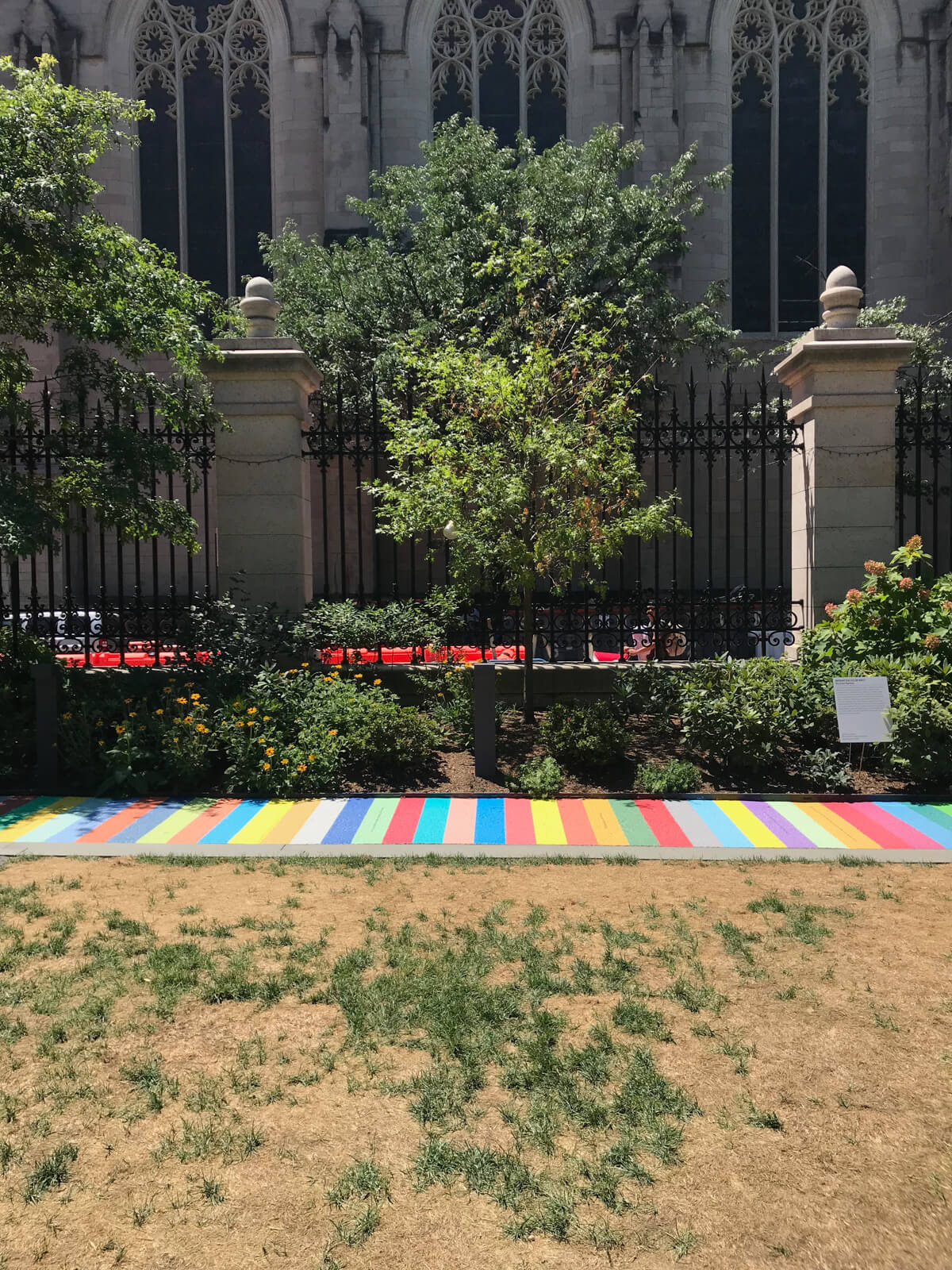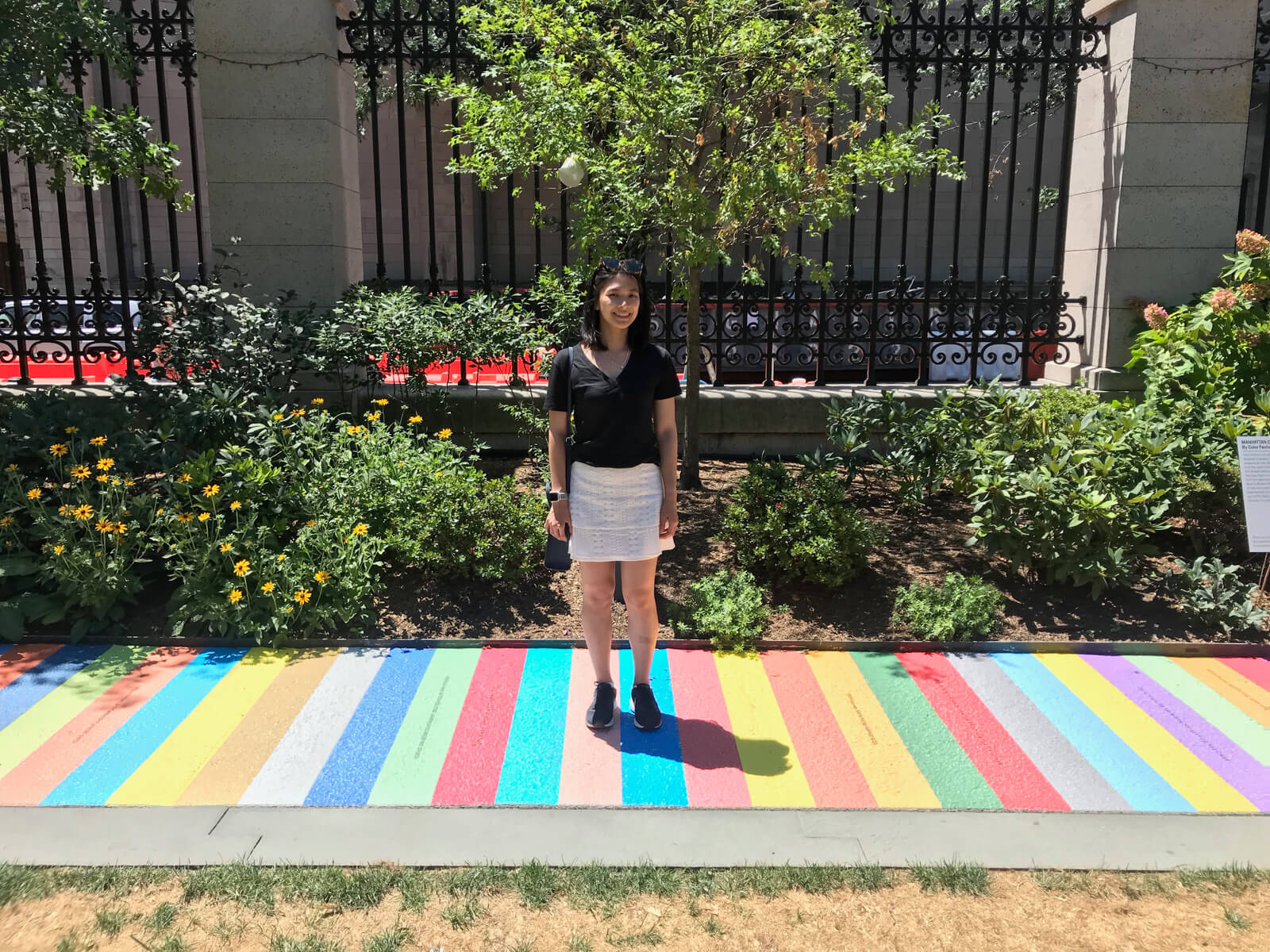 For lunch, we caught up with Jeremy Neale, a friend of ours but also a musician from Brisbane. I met him while he was playing in one of his bands, and got to know and love his music. We actually used his song Dancin' & Romancin' as the exit music for our wedding when we completed the ceremonies and walked down the aisle together. We kept missing Jeremy in Sydney every time he had a show, because we were out of the country, so it was good to catch up with him.
We caught up at a cafe called Bluestone Lane which is actually known for having Australian food and coffee (thank you to my friend Tiny for recommending it!). I'm not really a coffee connoisseur, but Jeremy said that he had been missing long blacks, a style of coffee made in Australia. They are made by pouring espresso over hot water, whereas Americano coffees, though similar, are made by pouring the hot water over the espresso instead. Jeremy said it sounded quite similar but you would be surprised how different they taste, haha.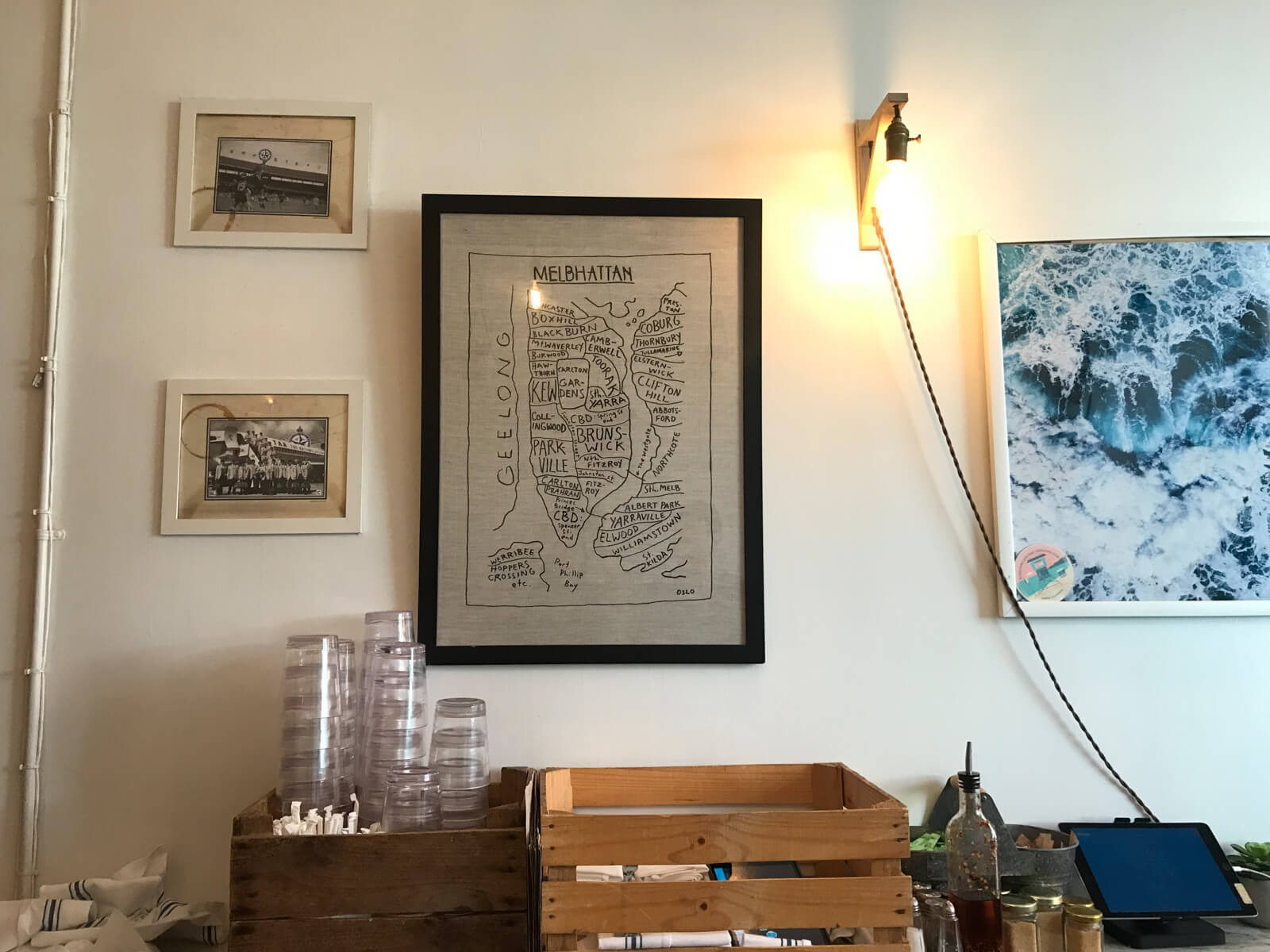 Afterwards we browsed a Barneys store. They sell upmarket clothes, shoes and accessories. I remember a time I used to feel incredibly out of place in stores like these, but honestly, I've told myself recently, "I deserve to be here". I deserve to look at and browse high-end goods. I liked looking in there for inspiration and to observe the quality of some of the clothes, since I've been making more conscious switches to better-quality clothes recently.
On our last evening in New York we visited a cookie dough dessert parlour that Nick's sister Beck found on Instagram. We were excited but, um… the desserts are literally cookie dough. Not just a cookie-dough-flavoured dessert. (They are not made with raw egg though, so they are safe to eat.) It was actually really sickly. I only had one scoop and Nick had two. It was like eating sweet, not-quite-smooth-peanut-butter-textured paste… 😂 I really don't know how to describe it. Neither of us could properly finish, even though we took our time and sat in Washington Square Park and ate it.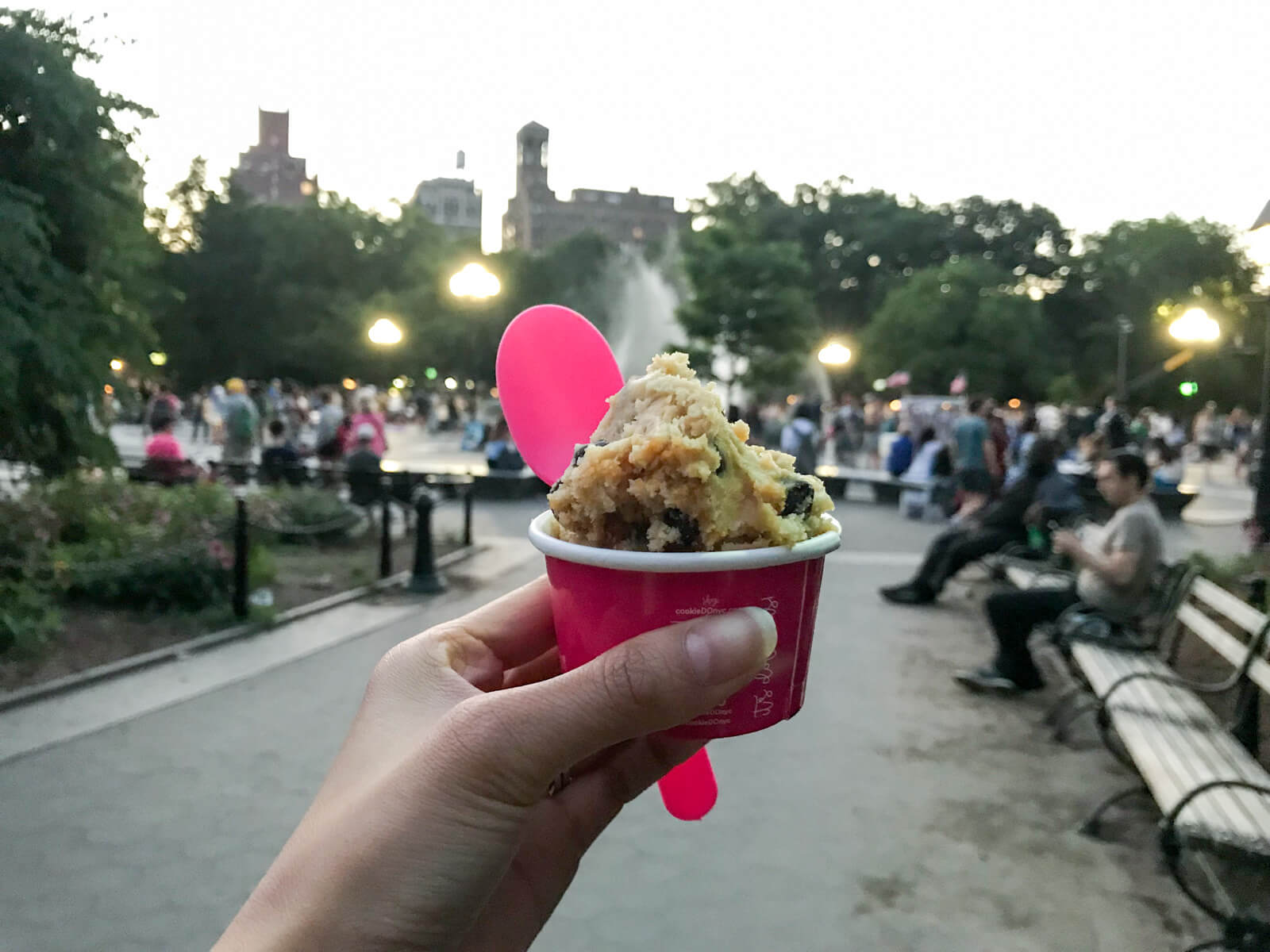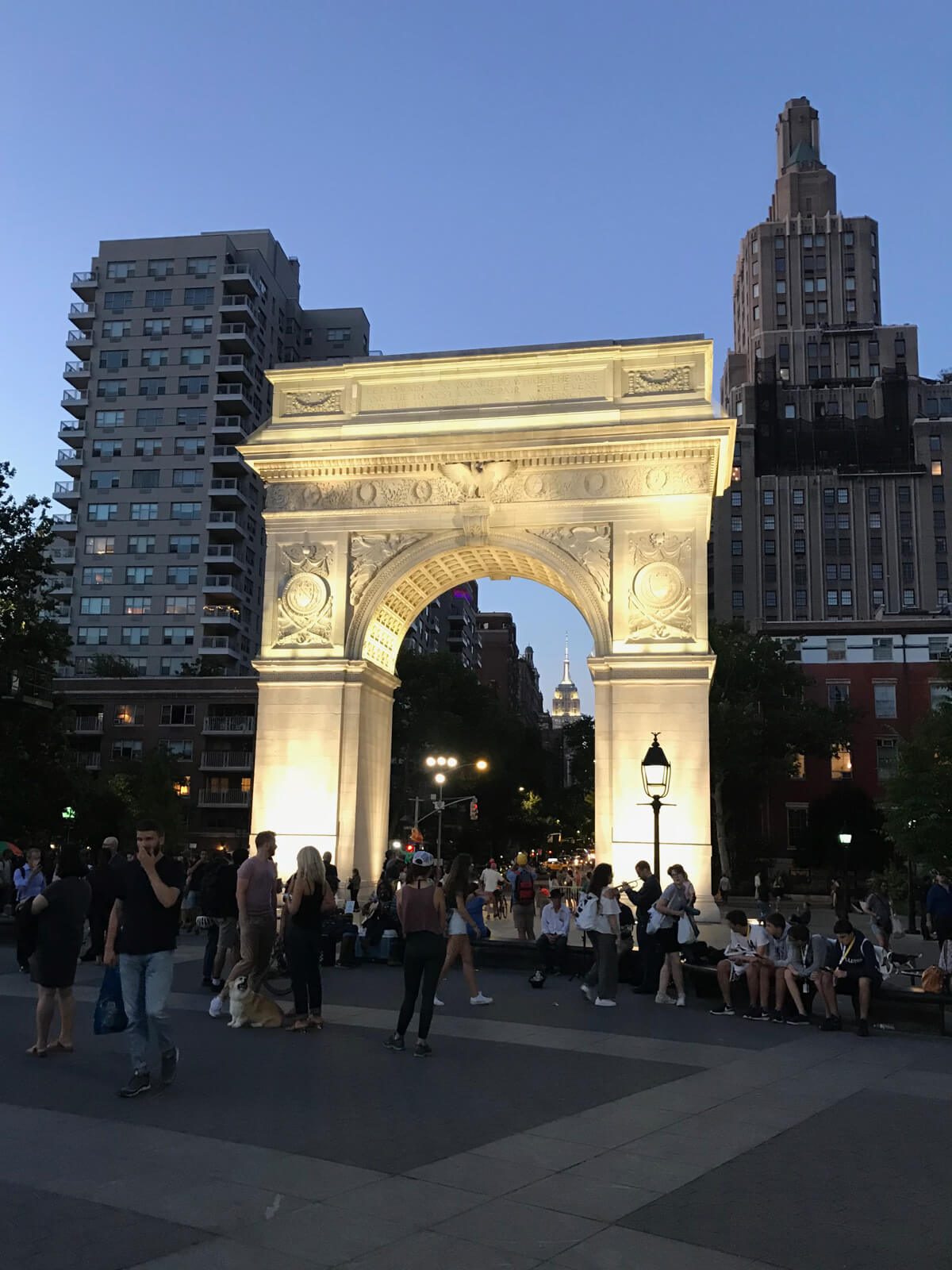 We people-watched in the park and enjoyed the cool summer evening weather. There were some people doing acrobatics, some people singing, and some people doing art. It was a really nice environment, and as we learned from our tour, this evolved from the many artists, musicians and other creatives who lived in the area of Greenwich Village.
---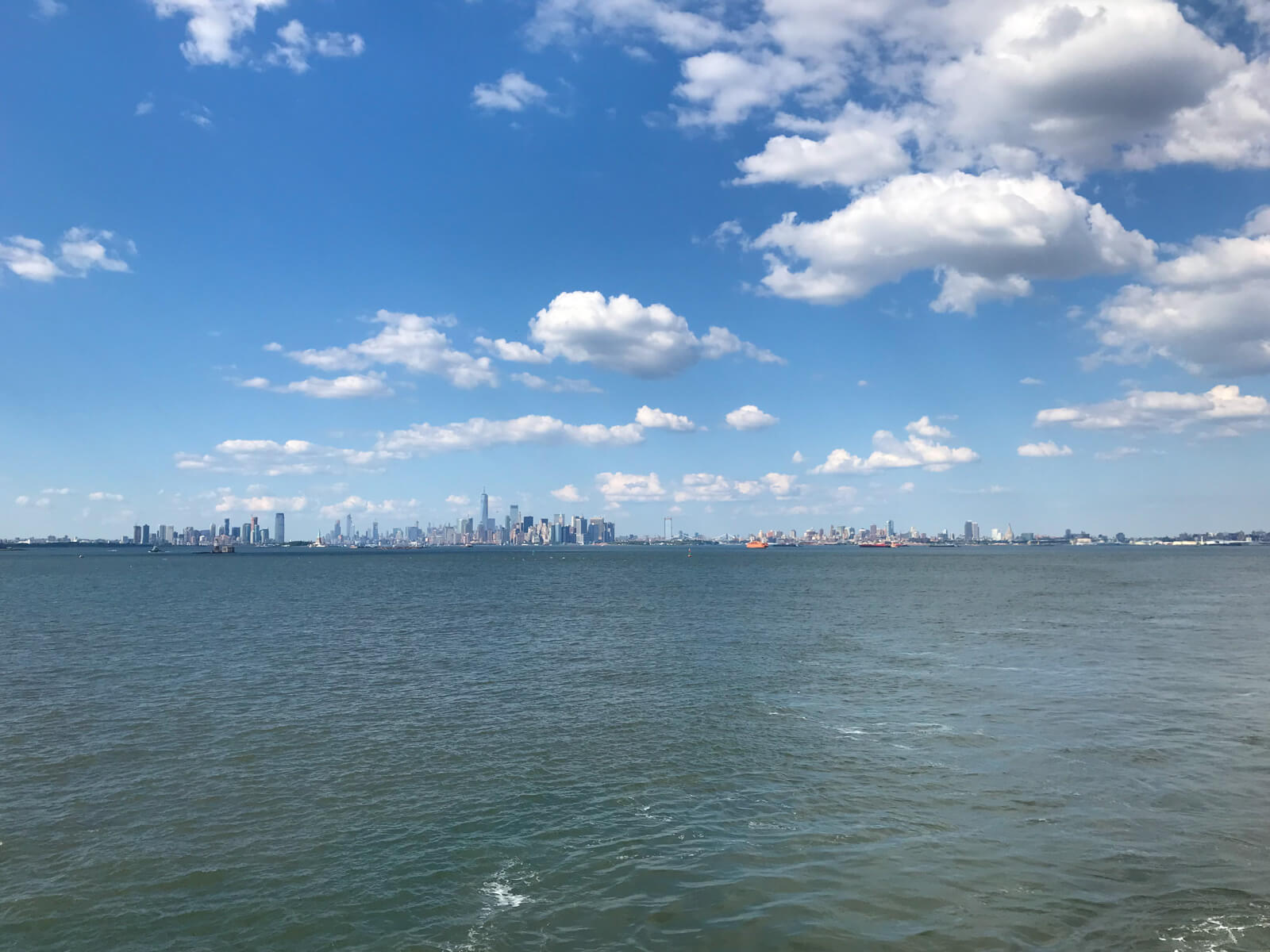 We had an incredible time in New York and I think it was probably my favourite place we visited while we were in the States. I really only feel like we scratched the surface, but it's true that New York has endless things to do. 😍
Stay tuned for more about the rest of our trip – Miami, Disney World and L.A. :) And I'll be writing about my current stay in Portland soon 🙏
Other posts in this series: