💵 Low-buy check-in #4
Howdy friends! I hope you've had a lovely start to May – I mean, can you believe it's May already? 2020 is going by so fast. 😰 May is my birthday month, but that doesn't necessarily mean that I'm going to spend more money. The idea of spoiling myself is indeed a nice one, but I expect to be at home for my birthday, so there isn't really an experience I want to spoil myself on. 🤷🏻‍♀️ I'm holding out for when we can travel next, but until then, I'm just trying to make the most out of home life.
So let's talk about where some of my money went this month. ✨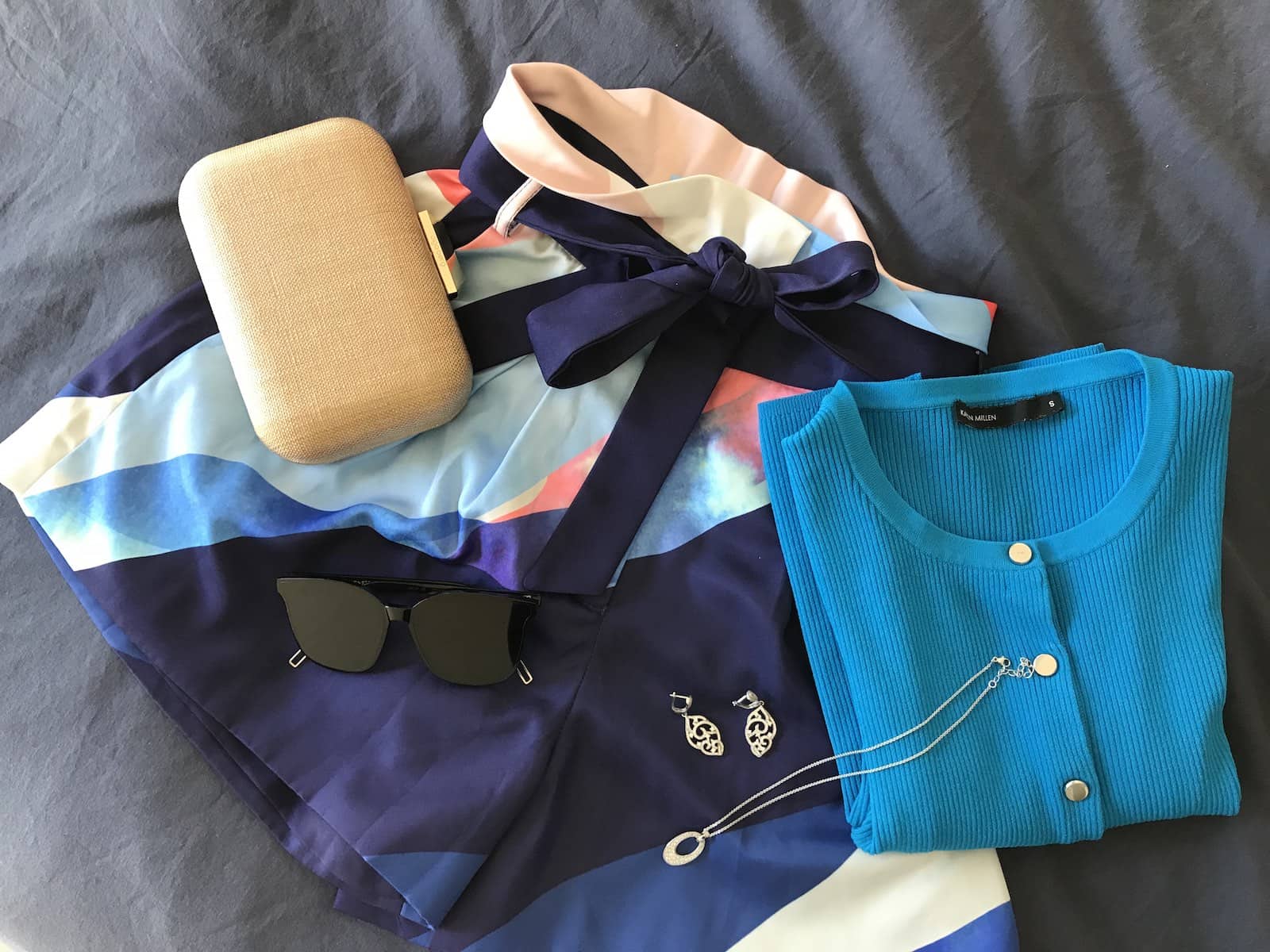 Savings accounts: I saved more money than I expected!
I haven't quite put my finger on how I was able to spend so much, but in the past month I was able to save $2000, which is more than double what I usually save. 🤔 I know that I haven't been using public transport for a while and I haven't been paying for the gym because it's closed; but other than that, I haven't quite drilled into why my expenses have been small. I normally get breakfast and lunch for free at work, but now I have to pay for it, and I am still buying my protein and coffee as per usual, as well as clothes, so I'm not 100% sure why I'm spending less.
I think a potential reason might be because Nick and I travel a lot, sometimes taking major trips twice a year, and we often have to pay for those in advance, so year-round I save a lot less than I'm saving right now. We would be in Greece right now if it weren't for the current global pandemic, so if we were there, we'd be spending more money than in this current situation.
I had two large savings accounts, and at the end of April I moved all my money into one of them so that I could maximise my interest. I put in a goal to save $255 per week until the end of the year to reach a certain goal. When I entered the goal, I was quite unsure about it, but I estimated that I would be a bit ahead for at least next month, so if I have to slow down later, at least I got a head start. 😀
Selling unwanted clothes on eBay
Somehow, I got really lucky selling unwanted clothes on eBay in the past month. I was very, very reluctant to spend the time and energy photographing my clothes, writing details, and listing them online. I find eBay to generally be more successful than community sites like Carousell and Depop. I don't know what it is about Depop but I had zero success on there after I tried it a couple of years ago (basically zero views on a whole handful of items I posted), and that really, really turned me off. eBay does have annoying fees, and additional PayPal fees for payment, but generally I would rather have my clothes go to a new home (even if I only get a dollar in return) than me donating them to an already exhausted situation.
We have the convenience of a clothing and bedding donation bin in our apartment complex, which I've seen filled to the brim sometimes… but I really wanted to be as good a citizen as possible and spend my time photographing items and trying to re-home them. It really got me in touch with why I bought some of my clothes in the first place and why they didn't work out. Although I analyse my wardrobe on practically a daily basis (lol), with spreadsheets, photographs, outfit combination lists, and various other notes, I like to analyse why I am selling certain items because it helps me avoid making the same purchasing mistakes in the future.
So I sucked it up and wrote out a list of things I wanted to try and sell, and I just made myself photograph everything. I was genuinely surprised with the success of some of my items. Some of them were pretty predictable, such as old Lululemon gym gear, that tends to be popular and have good resale value (scarcity model of the business and the perceived rarity of some items) – but I had some old jeans and dresses that I had little success with in the past, that I put up for auction and they actually got some bids. 👏 Honestly, I guess it pays to be patient.
I've earned about $350 on eBay in the past month; about $86 of that is shipping costs, and associated fees are around $50… but still, that's not bad. And I'm glad a lot of my items were able to be re-homed. I've actually kept my earnings from selling in my PayPal account, rather than moving it straight to my bank account. It kinda means I can funnel this back into things I buy on eBay, and in my mind it appears as "surprise money", because I sort of forget about it as it's not sitting with my money in my bank account.
👗 A budget for style reinvention
I'll be honest, I remembered this when I wrote my previous low-buy check-in, but then I did some investigation into what I needed to buy, wrote out a break-down, and then forgot about the budgeting part until I started writing this blog post. 😂
I won't go into details about how I went about my style reinvention (maybe something for another time!), but I'll list out what I put aside for my budget:
Pant suit in power colour: $350
Additional and replacement sweaters and knits: $800
Additional pants: $350
Additional and replacement skirts: $200
Additional and replacement tops: $300
These areas are where I feel like I need to make purchases to either replace items that are no longer my style and that I have successfully managed to re-sell, or am trying to re-sell or donate, or where I want to add to and elevate what I already have. As I mentioned, I will maybe detail my style reinvention another time, but my decisions around my budget factor in my current wardrobe situation and amount, as well as how much of it gets worn, and where I want the direction of my wardrobe to go. It also factors in the cost of items from brands I usually purchase from, and their quality and price point.
I realise I didn't factor in shoes or accessories, but I don't think I have done enough research for that yet, but I know that I'll need to think about that. Regarding shoes, I've been happy with my existing pairs and I don't need to buy more, especially now that I'm just working from home, so I actually wouldn't mind setting myself a goal not to buy any more for some time. (I do see shoes as more of a practical thing than a fashion thing.) I'm also approaching my jewellery and accessories in a more minimalist way, so at present I'm just trying to wear and enjoy what I already own, although my earring collection is a bit of a mess. So yeah, I'll re-visit that at some point, but it's not completely important to me right now.
Purchasing some gems on eBay
I generally love eBay for buying second-hand, pre-loved items. I haven't ever written a detailed blog post about it, but I have a handful of brands that I generally follow and whose style I like, and I trawl those on eBay a lot. I've mentioned before that it keeps me grounded compared to a regular shopping websites where you can look at endless things that are just "new".
I bought a pair of Finders Keepers shorts in a print called "glacier". I've seen this print on a dress and a skirt, and I've seen both the dress and skirt listed on eBay by different sellers but sometimes not in my size, or not at a price I wanted to pay. (Generally my limit for most items of clothing – unless 100% wool or something large like a coat – is around $35.) I've actually still got the same dress on my Watch list and I swear it's been there for a year but no one has bought it. 🙄 I really love the print, so when I saw a pair of shorts in that print, and in my size, get listed, I decided to place a bid in the auction just minutes before it ended. 😂 I only own one pair of shorts but a lot of skirts, so this will add a nice bit of variety to my wardrobe.
I also bought a Karen Millen cardigan, outbidding the highest bidder by almost $10. I might be riding on some grieving wave here, since the famous and sophisticated, high quality brand was bought out by creator of cheaper, terrible quality clothing – BooHoo (🤢), thus I'm seeking vintage Karen Millen pieces… but I digress. This cardigan called out to me because it was in a colour I love, and I already own a KM knit in the same colour. The only cardigan I owned prior to buying that cardigan was a tan one, which is nice and neutral, but perhaps doesn't quite fit in with my personal style as much as this one. Not to mention I'm picky as hell with cardigans. So finding one I like is really, well, a gem.
Making cocktails 🍸
I hope it doesn't take me too long to tell this backstory, but Nick and I bought a bunch of bartending tools and a bit of alcohol and decided to make some drinks at home. While I'm not a big drinker and never really have been, I do love a good cocktail when it has ingredients and flavours I like. Nick had a lot of rum that he had owned for years and was essentially trying to use up, but he was just drinking it with coke. This led us to watching some cocktail-making videos and seeing what was possible, and then discussing the alcohol and mixers we liked. I generally love any drink with blue curaçao, a blue coloured orange liqueur that tastes a little more of orange peel than simply orange. Through watching these cocktail videos, I personally learned a lot more about alcohol and making drinks, and gained a better understanding of how some alcohols taste and what they mix well with.
I found this quite fascinating – while I didn't excel in chemistry at school by any means (LOL, I dropped the subject in eleventh grade in favour of general science), understanding how things work together is always something that stimulates my mind. I also find the process of mixing drinks really fascinating in general.
After researching on the drinks that we wanted to try, based on flavours we like, we went to the bottle store and got our hands on some blue curaçao. Ugh I love that stuff so much. Side note: apparently some bartenders don't like making drinks with blue curaçao because people seem to just like the drinks because they're "Instagrammable". I swear to cow I am not one of those folks. I've liked blue curaçao for as long as I can remember, and not because of the colour, but because I like the taste of the drink. Yes, blue is my favourite colour, and OK, the drinks look nice, but come on. I don't drink alcohol because it's visually appealing. Bahah.
The month of May and goals ahead
I'd like to see if it's possible to save another $2000 or at least come close to it. I'll have to monitor my spending during this time but I hope to keep it under control even though I am planning to expand my very small winter wardrobe. For transparency's sake, I have four long sleeve knits suitable for colder weather, and four sweaters, which I'm hoping to add to.
We have some car-related payments due in the next couple of months which will set me back between $1000 and $2000, so saving as much money as I did this past month may not be possible. But I'm keen to give it the best shot I can.
---
I hope I didn't ramble too much but thanks for tuning in to my update 😊 I know it can be tempting to buy things right now when you're in lockdown and things feel like they suuuuuuck. But I encourage you to make sure you're thinking about your purchases and weigh that up with what you might be able to sell or if that fits in your budget.
Let me know how you're going if you're doing #lowbuy2020!