💵 Low-buy check-in #1
Hi friends! It's the beginning of February and I thought I'd update you all on how well my low-buy year is going and how I went in my no-buy January.
I did really well and didn't buy any of the items that I consider to be my weaknesses or my vices – clothes, shoes, gym gear, and jewellery. My largest expenses in January were probably accomodation and travel (rental car) for our trip to Tasmania, and my usual preworkout and protein supplements. We had one rather fancy meal in Tasmania, though it wasn't ridiculously expensive. I wasn't tempted to purchase any souvenirs – though really the only opportunity to get that was at the lavender farm, and it was mostly soap and beauty products that I did not need.
Avoiding shopping
Throughout most of January, I steered clear of shopping. Window shopping for fun was a terrible habit of mine. I found myself quite busy at work and being met with some good challenges that kept me from being bored. In the past couple of weeks I've also made a point of walking through the park near my workplace as a break after eating my lunch. I've sped it up to more than just a leisurely pace, aiming to keep my heart rate a little bit up, so that I'm getting in added exercise (since I go to the gym in the morning). It means I don't get distracted and the focus is on my surroundings or processing my thoughts, or both at the same time, and that's actually mentally enough to handle.
I've avoided walking anywhere near shopping centres, although about once a month I get my eyebrows waxed in a shopping centre, so I couldn't avoid it on that occasion. But I wasn't tempted to look around or window shop. In fact, I just really wanted to go back to my office afterwards and not be surrounded by so many shops and products.
Very close to the end of the month did hop online and start browsing for a blazer (which is on my wishlist) but I limited my time as much as possible by only looking at a couple of websites. Following that, I decided to have a look at one store and try a blazer on. I did get distracted by a few other items in there, but after I tried them on, I took photos to reference later, not wanting to waste any more time or effort. Since then, I'm still thinking about the blazer, but last year I also bookmarked a few to look at, and I'm sort of just waiting until they are at a more affordable price. Even then, there is still the option of returning the products, but I'm still being mindful of my habit of "ordering a lot of shit online and returning it all".
I've been receiving emails about sales and other events, but they haven't at all enticed me to purchase anything. Usually I'll skim the email's images and then delete it; other times I'm certain I'm not interested based on the email's subject line, so I delete it without even opening it.
I've browsed eBay for second-hand clothes, admittedly. 😳 I usually look at the same brands – C/MEO Collective, Finders Keepers, Keepsake and Sheike – because I know how these brands fit on me, and I know their sizing. It's a bit like sticking to what's comfortable when it comes to clothes because you know you can rely on what you know. On eBay, I did spot a C/MEO Collective jumpsuit that is the exact same print as my (one and only) black patterned jumpsuit but in a beige shade. 😬 It's tempting to get it because mine fits so well, and is extremely, extremely comfortable while being fashionable.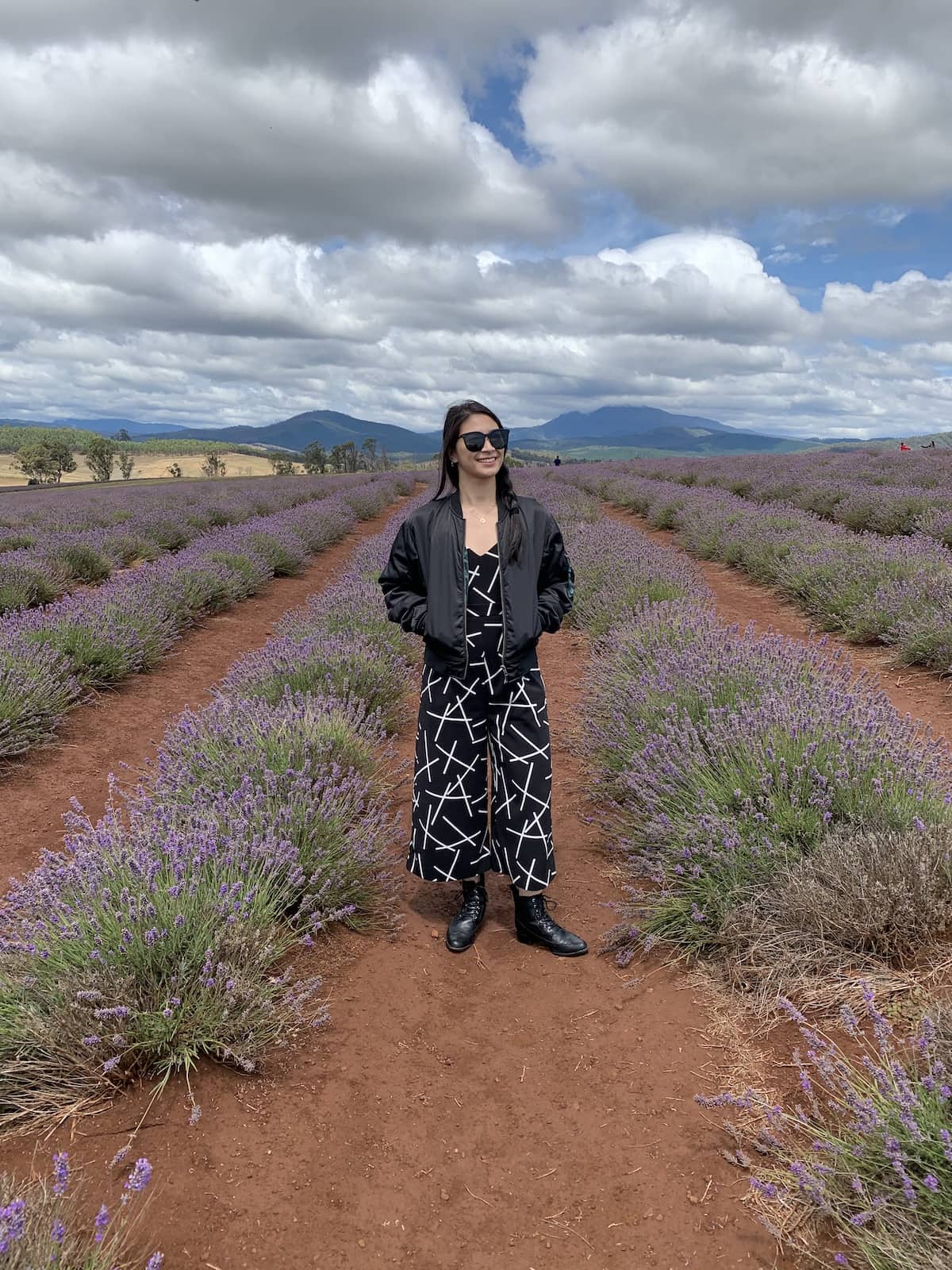 A few plusses for the month of January is that my health fund reset because it's a new year. I had to get two fillings at the dentist (one to replace an old ugly metal one, and one to fill in an exposed root from that one time I bashed my gum accidentally with a toothbrush – take your time brushing, kids!) and my health insurance covered all of it. 👏 It would have been a few hundred dollars otherwise. I also had my first appointment of the year with my chiropractor and that was covered too.
Thoughts and plans for February
Although I mentioned that I might try to continue trying not to buy anything for another month. But the jumpsuit I just mentioned is definitely tempting, and I'll probably try to find something in my wardrobe to let go of in favour of it. I also have some gym gear on my wishlist, but am planning to declutter some of mine that don't fit anymore or that I don't like, by selling and then donating if selling doesn't end up being successful.
Nick and I are planning a trip to Greece, and we're going to be booking flights very soon, so that will be a large expense this month. We're going to splurge on accomodation in perhaps one location, but go for cheaper accommodation elsewhere as a balance.
I am due to get my hair trimmed, so that might be another expense to keep my eye out for, especially since I made the decision last year to go to a more renowned and thus slightly more upmarket salon.
I'm still wearing the same set of nail wraps that I applied earlier in January, and I'm still committed to using only nail wraps on my nails this year. 💖
Are you also doing a low-buy year or do you have plans to save this month? I'd love to hear about it and cheer you on!