Hey 2019!
👋 Hey friends! Welcome to 2019 and happy new year and happy Tuesday! I know some of you are glad to have the last year done and dusted, and keen to start the new year.
I know this week the gym is going to be packed as it usually is. 😂 Then taper off mid-February when people seem to give up on their fitness goals. It's upsetting, though, that a lot of people give up when any day is a good day to do something, whether it's starting or continuing. I love that the new year is a great motivator but it absolutely doesn't mean that you can't give something another attempt.
I didn't write a round-up or a review of 2018 like I usually do, because I honestly feel that my 2018: Year of Gratitude post said it all.
Goals for 2019
These are my overall goals for the year. They are not specifically measurable, but I don't enjoy having extremely measurable long-term goals, and we should not make goals that we are going to dislike!
blog twice a week
gain 3 kilograms of muscle
do a talk/presentation on a topic I have not talked about before
limit the amount of clothes I buy, but always try to buy from the second-hand cycle
be a good friend 💕
I have my "8 by 28" goals running in conjunction with this, but I wanted some broader goals for the year. I don't think I will be doing a "9 by 29" or anything similar for next year. Having my previous "27 by 27" and now "8 by 28" has been a little exhausting. I deliberately made the goals specific, and I've learned a lot about myself over time, but I think I deserve a break after that to thoroughly appreciate how far I've come.
That said, I'll briefly outline the goals for this year.
Blog twice a week
📣 I would like to announce that I will be publishing a new post every Tuesday and Friday at 5:00pm AEST (Australian Eastern Standard Time). ⚡️
Most recently I spoke at DevFest Sydney and shared the quote:
Your blog is always a work in progress.
This is something I want to keep in mind for this entire year – a solid mantra that stems from my experience with bodybuilding, furthering in my career, public speaking, and how my blog has grown over the years. There is a famous quote that states:
You are allowed to be both a masterpiece and a work in progress at the same time.
I'm not sure of its origin, but this is a quote that is important to me because I feel that I can very much relate to it. It's OK to be a work in progress and it is OK for my blog to be a work in progress. So I'll be trying my best to schedule posts for Tuesdays and Fridays at that time. ☺️ Along with this, I am doing my best to be more active on Twitter, Instagram and LinkedIn on promoting those posts and re-sharing after a couple of days.
Something I am also excited to share is a 12-part series with the working title My Journey as a Fashionable Minimalist. I'll be sharing more about this soon but a new episode of the series will be published once every month. ✨ My regular Fashion Friday series will continue and I will be doing my best to run these every two weeks as I used to. 🙂
My Hey Girlfriend! series will return/continue this year, with a new interview posted on the last Tuesday of every month.
I will be renaming my monthly Achievement Unlocked posts to something else, and switching up the format.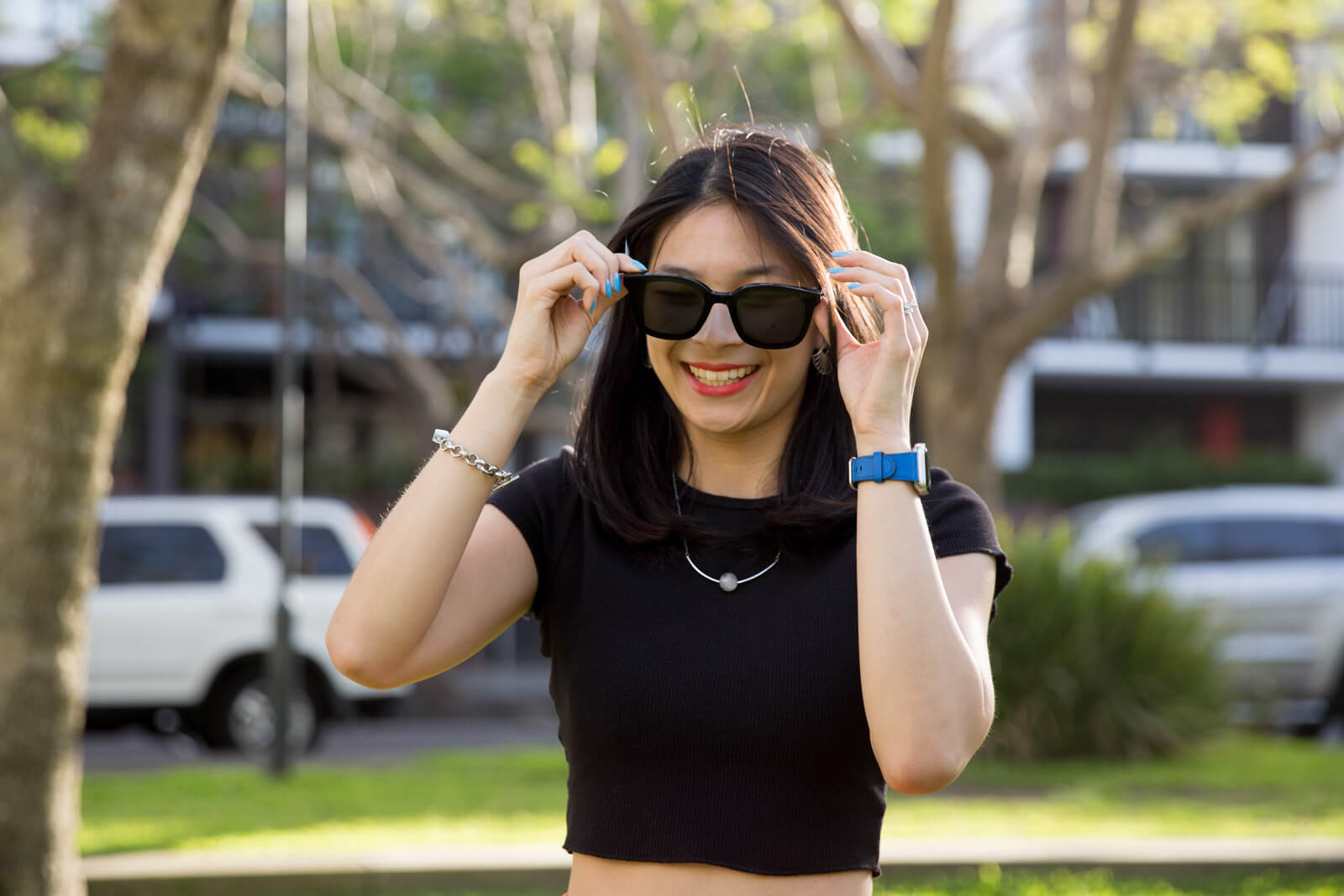 Gain 3 kilograms of muscle
In my several years of bodybuilding I have never focused on specifically gaining muscle or bulking. I was focussed on getting stronger and being able to lift heavier weight, as well as looking more toned and fit. I'm excited to challenge myself here because I've always been a bit of a hardgainer, had a bad relationship with food in the past, and generally can't eat a lot.
According to the scans I get at my gym, I haven't gained any muscle in the past year, but I certainly feel stronger and physically some of my muscles feel bigger. I currently weigh about 51kg with almost 22kg of muscle.
Do a talk/presentation on a topic I have not talked about before
In 2018 I did a few talks. At the beginning of the year I was a little uninspired in this area, and didn't feel like I had any ideas, but this year I want to push myself to do something new.
All five talks I ended up doing last year were completely new – look what happens when you say yes to scary things! I spoke about mental health, I spoke about my fitness journey, I spoke about accessible design, and I did two talks on telling your story through blogging, which I intended to be the same as a talk I did in 2017, but both ended up being entirely different. 😆
So I'm keen to have this goal of actually trying something new, and see what I come up with.
Limit the amount of clothes I buy, but always try to buy from the second-hand cycle
I should add before I even explain this one, that I'm not going to be buying things like underwear second hand. 😂 There is a line, people.
Now I'm a nasty piece of work and I spent about $3000 on clothing in 2018. I'm being transparent about this, because I want to illustrate that I have a problem. I'm opening myself up to be vulnerable about this because I think it's important to face this kind of reality.
I actually only added this up literally yesterday, on the last day of the year. Having it written out in my own handwriting and tallied up myself made it very real. I don't know why I didn't do this earlier. Most of the spending was actually in November 2018, when I decided that I was very unhappy with my wardrobe and I needed an overhaul. Many of the items I bought that month were second hand, and have been worn dozens of times already. 😊 I even love some of these pieces more than anything I've ever bought brand new.
I have decided to stop purchasing from fast fashion brands and avoid shopping at cheap stores, instead going for second hand independent or more upmarket (but good quality) designers. I want to purchase second hand because often these items are still in terrific condition after being used by someone else, which does say a lot about quality. And there is a huge market of second hand clothing that brings a little more excitement and less chance of impulse buying compared to purchasing new.
Be a good friend 💕
Back in 2017 I was so focused on meeting new people and forming new relationships. Some of these were successful while others tapered off after a few catchups. In 2018, I realised that I have some amazing friends, whom I continued to spend more time with, and I want to continue to spend time fostering existing relationships and being the best friend I can be to those people. We can only spend so much time with people and it's important that we do it with the people who matter and who have been good to us.
Have a great start to the year 🥳
I hope you have had a lovely and peaceful start to the year so far. What are some goals you have for the year? I'd love to hear them, feel free to share them!