Fashion Friday: Sapphire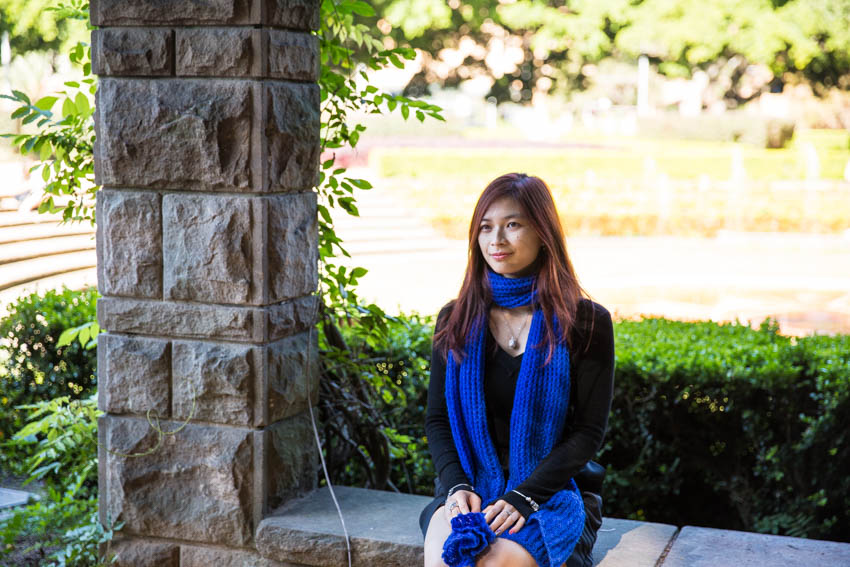 I wore an all-black outfit today. Starting with the skirt, I didn't have much in the way of what would match with it, except for maybe one short-sleeved shirt. But it was cold! So I went for a longer-sleeved one, something I've owned for a while and serves as a good basic piece. It's getting so old that the sleeves are pretty stretched from me pulling them up and down.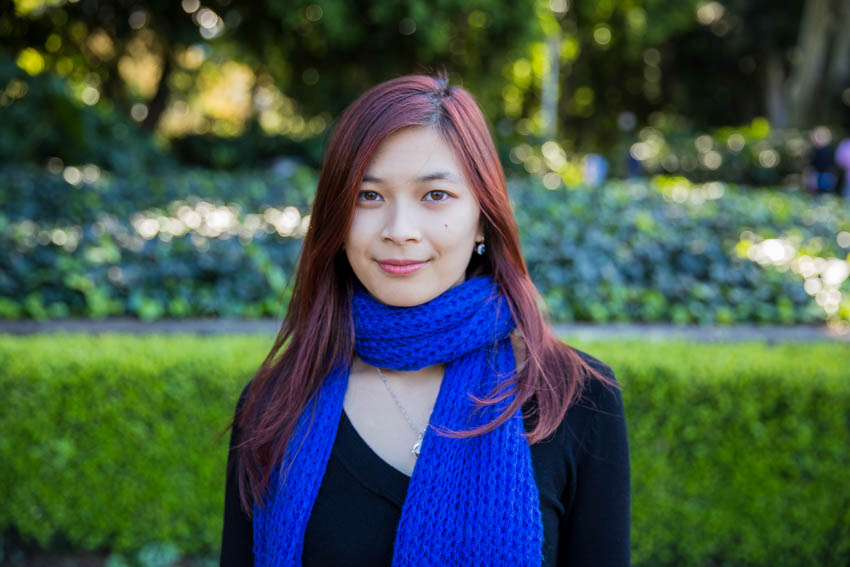 The skirt is the one I wore in The Road Not Taken. I have a few skirts that sit at the waist and look best with tops or shirts that are tucked in. Unfortunately I need to get myself more of those tops or shirts. ;) I felt like wearing this one because I felt like wearing something with pockets!
The scarf is one of my favourites, not just for the colour but for the length as well! I definitely prefer longer scarves to shorter ones. Although I didn't wear the scarf all day, I wanted to pick out a scarf, any scarf, and this one matched the most with my nails.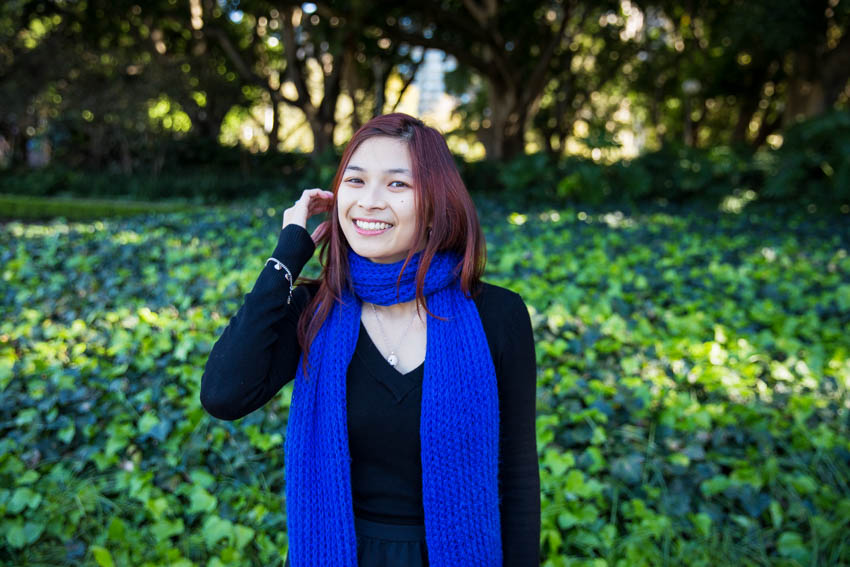 Of course that brings me to my nails. I've had this design on for over a week. It's the Geodes design from Scratch, a company that sells nail wraps. I have been buying their products ever since I found out about them, and their nail wraps are good quality, easy to apply, and don't disappoint. I put a clear top coat on this lot because I wanted to see how long they would last. I love the design because I have always had a fascination with rocks and these wraps really illustrate my love for them. I like how each of them has a small clear window with a bit of glitter.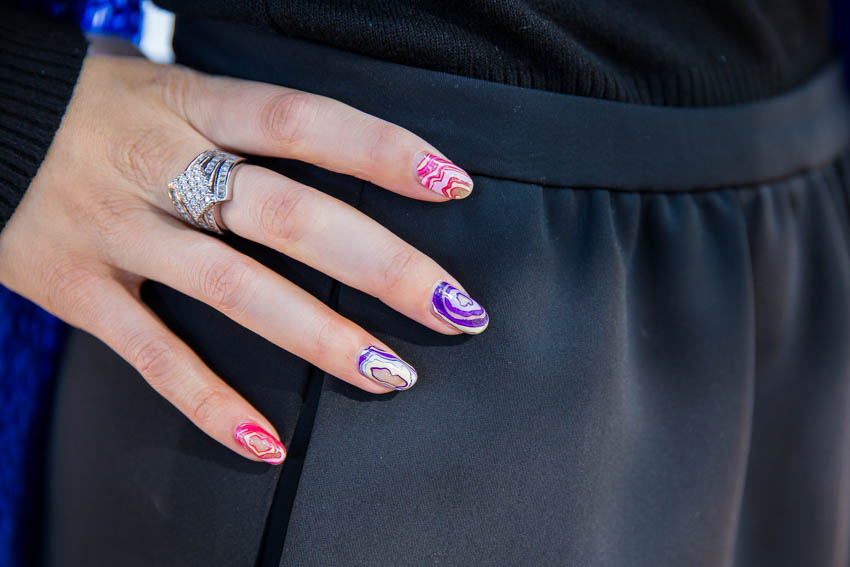 I picked out the earrings to match my scarf. My Pandora bracelet is mostly blue (or silver) so that naturally went with the pieces I had already chosen. My other jewellery choices were a bit random. I usually wear a necklace from Nick, but since cleaning my jewellery box I found a few pieces that I wanted to wear more often. This owl necklace has a bit of weight, but my mum gave it to me for my birthday about two years ago. I haven't worn it much! It's by Guess, and Guess has a bit of a style around their jewellery. The butterfly-heart bracelet I am wearing is in a similar delicate but 'cool' style.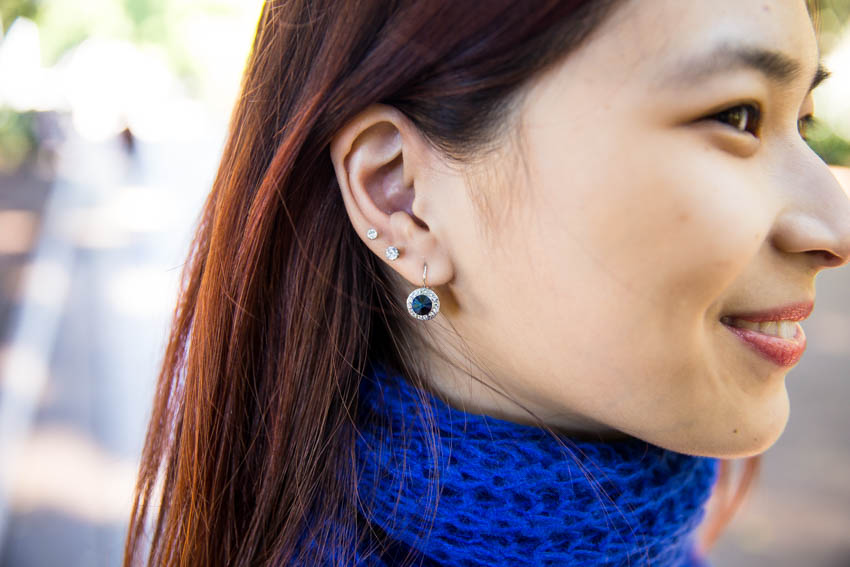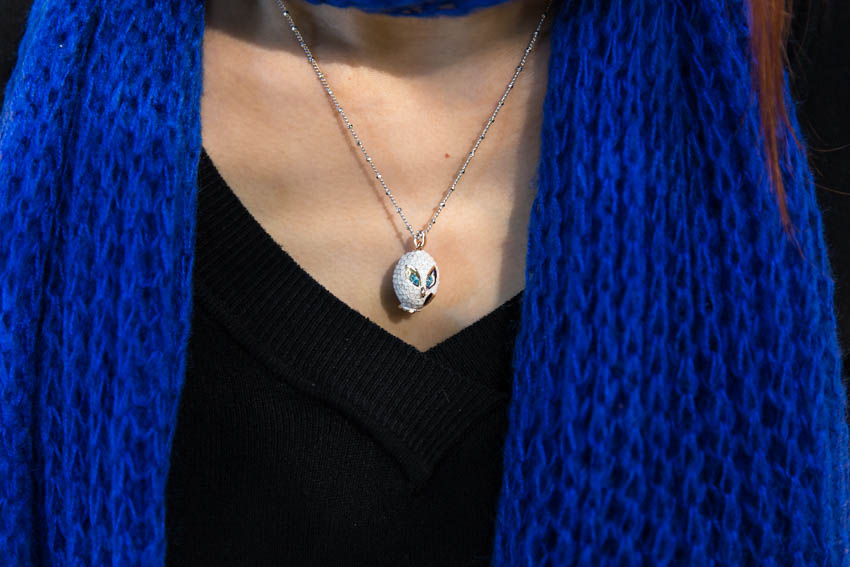 As for the shoes, I just picked whatever I felt like wearing as well. I guess I chose to wear a lot of black with the scarf to add a bit of colour. :)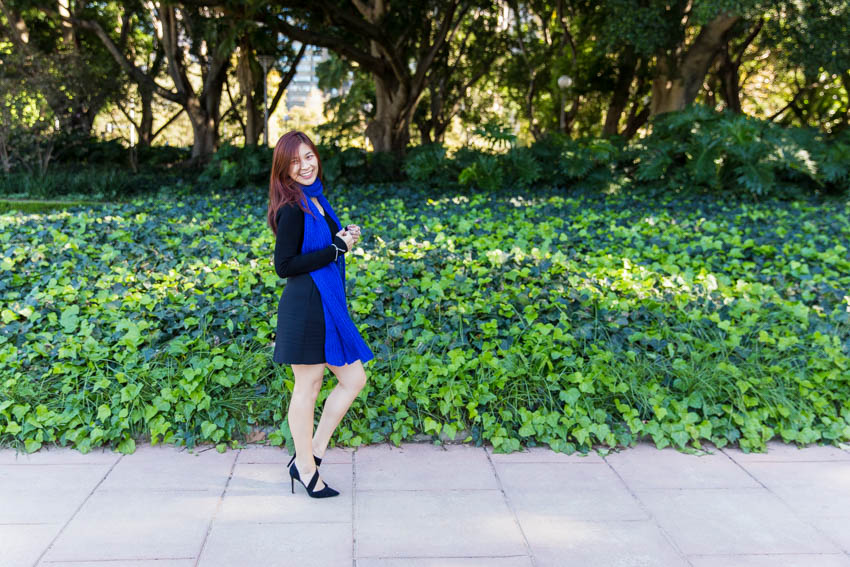 Photography by Nick. ❤️
Outfit details
Top: purchased at a market
Skirt: Imprint
Shoes: Jane Debster 'Berkeley' heel (available at Myer)
Scarf: Design Studio (available at Myer)
Necklace: Guess
Earrings: purchased at a market
Ring: Bevilles
Nails: Scratch (Geodes)