Fashion Friday: Jasmine
Here is another Fashion Friday post where I'm wearing white! I thought I would show the white tailored shorts that I bought recently. I bought them from The Closet Lover, a Singaporean clothing label. They were on sale and I thought I would use the opportunity to try out a pair of more formal shorts.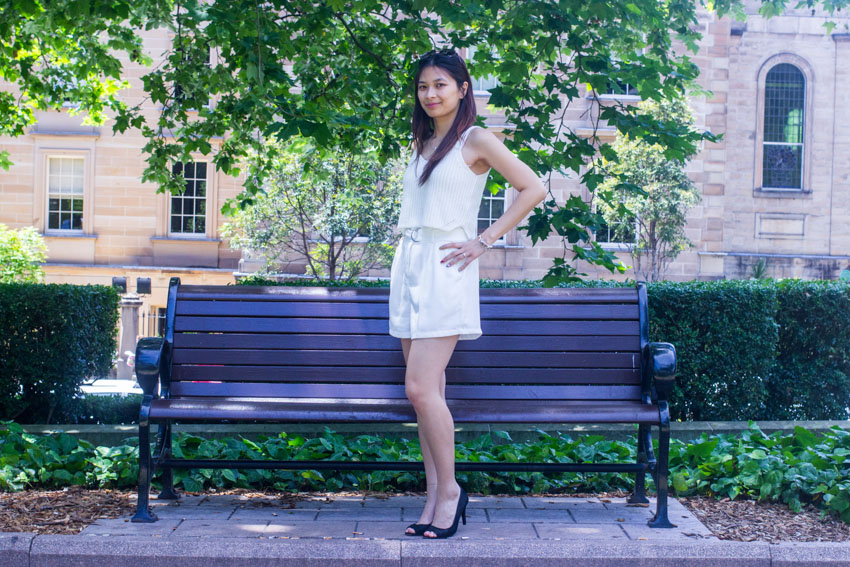 I chose white because I don't have many white items of clothing, and the other colours the shorts came in were pink and navy, and those are colours I am less likely to wear than white. I wasn't sure how the shorts looked on me at first and I am still trying to figure out what looks best with the shorts, but this top I wore in my White on White Fashion Friday was a great match.
I love the pockets in the shorts! I am always overjoyed to see pockets in skirts, dresses and shorts. These pockets hold quite a bit of weight so they aren't just flimsy additions to the garment. :D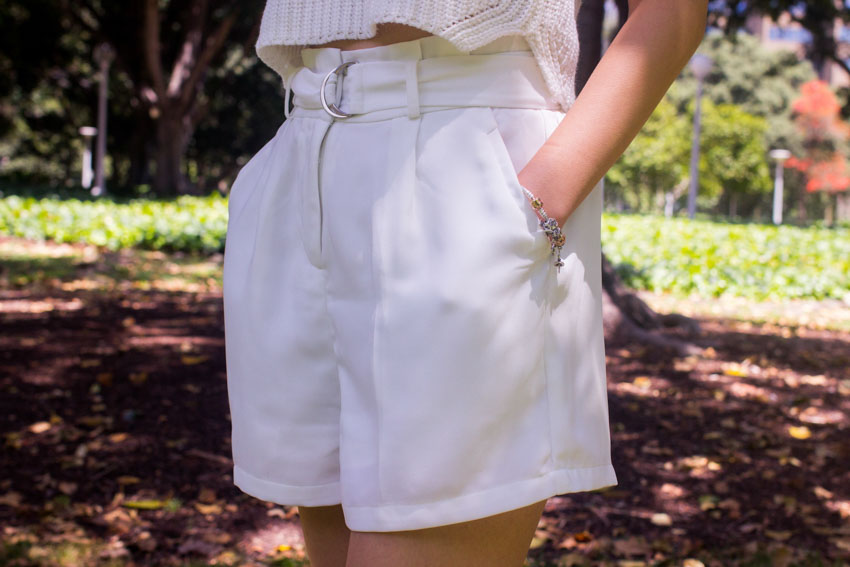 I once wore the shorts with a tight-fitting, long-sleeved knit, but I don't think the cut of the top worked very well with the shorts. I feel like crop tops are my best bet, but I haven't yet found good tops that I can tuck into the shorts. Because of the way the shorts are, I feel like they would not go well with baggy tops and would go much better with tight-fitting ones, or if they were more baggy they ought to be cropped and not tucked in. 🤔
If any of you out there have more tips on what to wear with high-waisted tailored shorts like these, let me know! Perhaps even send me links to a few tops you think would go well with shorts like these. I do a lot of research into what goes well with certain types of clothes but sometimes I can't really find anything.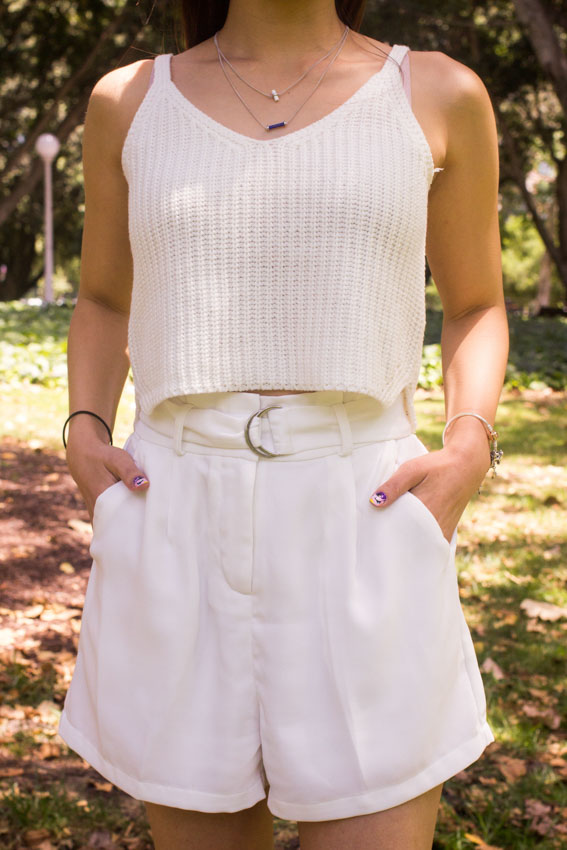 To add to the summery look I wore a layered necklace. I didn't like layered necklaces before because I don't like how the chains get tangled in each other. But I gave this one a go – I got it from Wanderlust + Co, it was a steal at $5 when it's normally $42.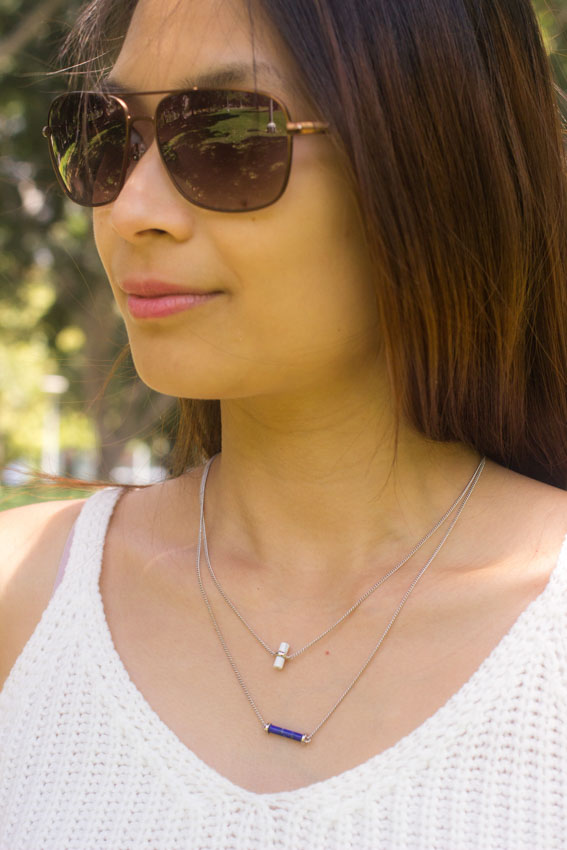 I also got this bracelet for $5, and wore it as an anklet. It was a little too uncomfortably loose to wear on my wrist, and I thought it would go well with the overall look. I'm really liking marble, stone and natural crystal/rock jewellery. I think it's very in line with my style in general and suits me.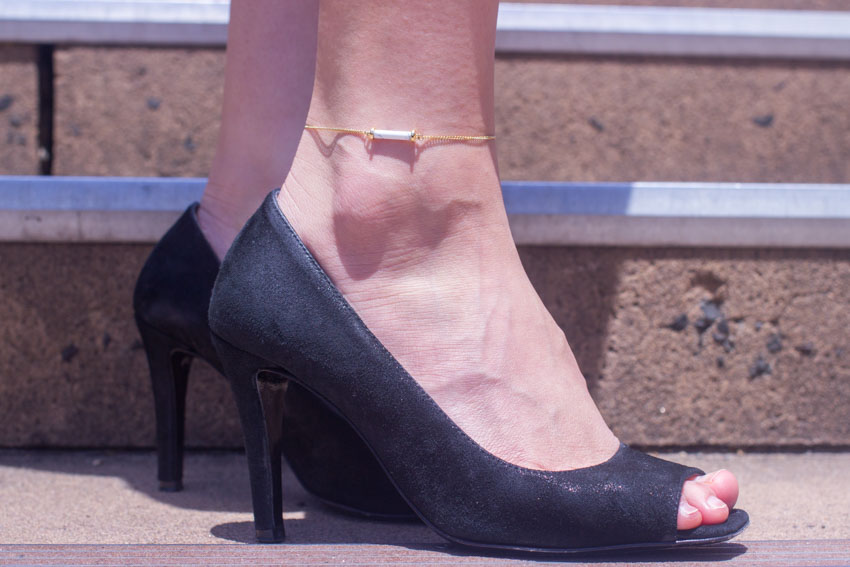 I chose the peep-toe shoes because I thought it went best with the summery look of the outfit. I am not sure if the contrast between black and white looks strange (Nick thought it was), but I thought it looked alright.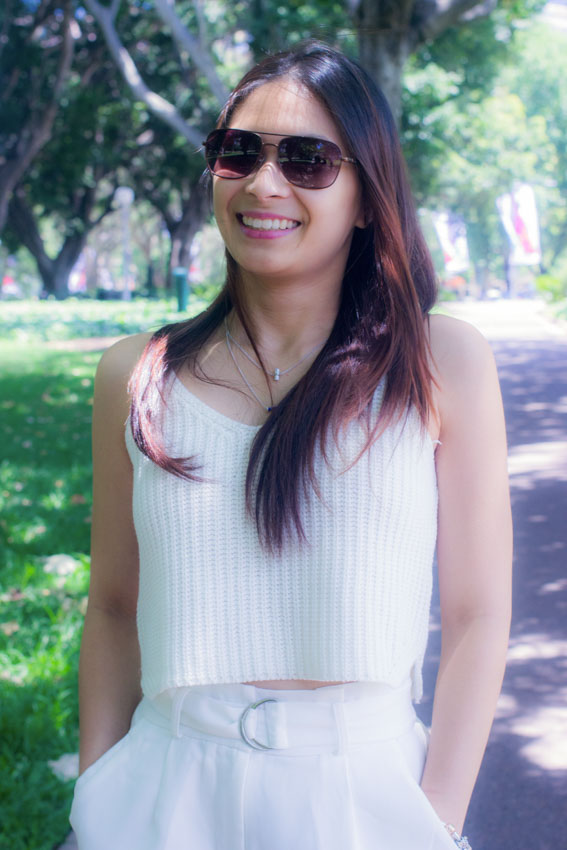 All photography by Seb.
Outfit details
How do you think the shorts look? What tops do you think would work best with them?