Fashion Friday: Purple Block
I've done a lot of Fashion Friday editions with the word 'purple' – Purple Rock, Purple Rain, Purple Haze. Today, purple again.
I have actually owned this dress for many years, wore it a lot to work at one of my previous jobs, then kinda got over the dress and its colour. I used to love wearing purple but now I am not as obsessed with the colour. I thought this dress could see the light of day again! I like that the grey balances out the purple and doesn't make it look too bright. I like the sleeve style of the dress, but it is quite a bit loose on me.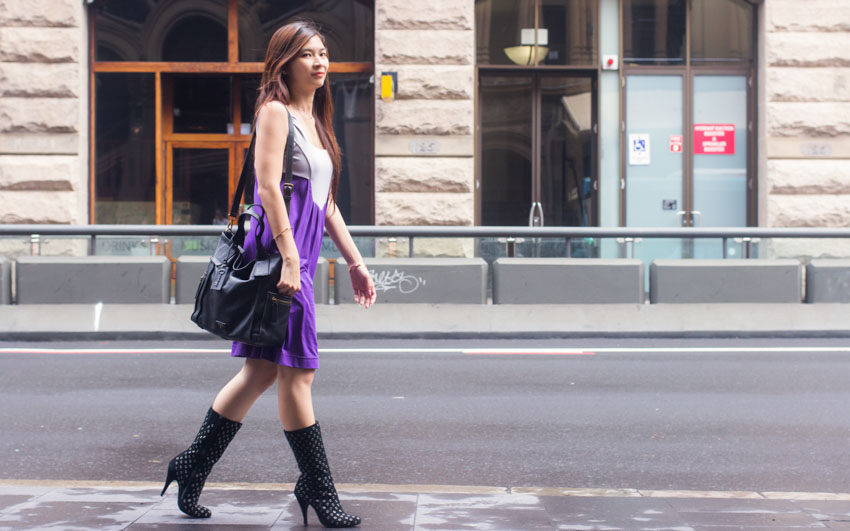 The boots are, again, another pair I have owned for a while. They are still in alright condition, though the suede around the heel is tearing a bit, and as with all high heels, has started to wear down a lot. (I probably need to get them repaired as they are practically not so safe to walk on anymore.)
I have to admit I'm a bit bored of the boots as well, but I love the style. They are a nice height, both in terms of heel and the coverage of the boot. It's a pretty flattering style.
Although this look seems kind of dressed up, it's not an outfit I put a huge deal of effort into. I tend to dress up more often than I dress down, and this was one of the days I felt like I didn't really think about my outfit.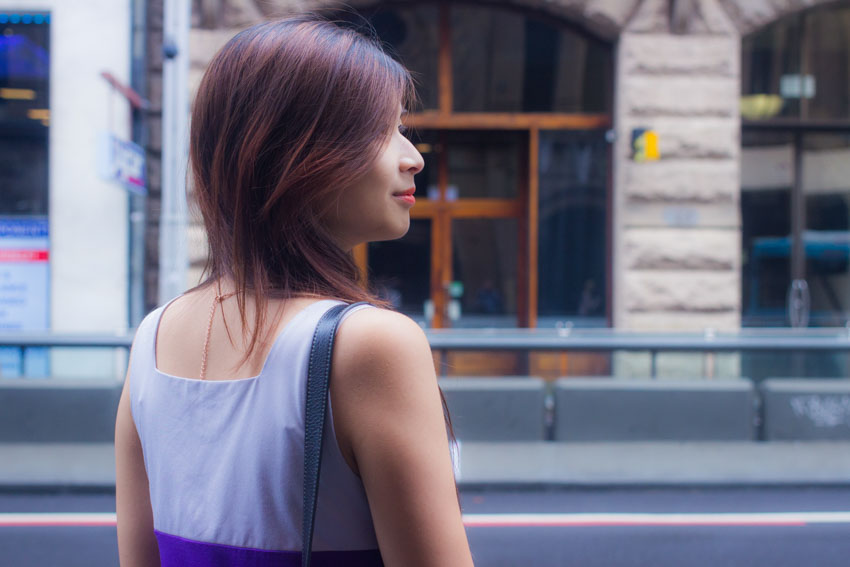 I got the necklace from Nick's sister, she didn't really like it and didn't think she would wear it, and since I like rose gold she decided to see if I would have it. It's not a bad necklace – I haven't owned a layered necklace for a very long time.
If I have to explain the nails then I can be sure you're not a Hello Kitty fan! I got these nail wraps from my cousin in Indonesia, the brand is called SASA Nails and I think they are an independent and fairly cheap brand without their own website. I actually don't like pink a lot, but by default Hello Kitty is pink… I guess I don't mind pink accessories but I am not a fan of pink clothes.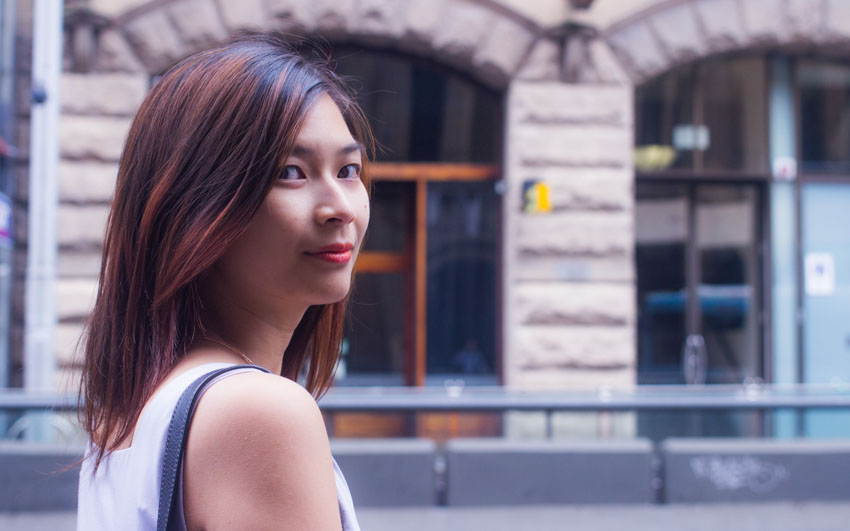 Photography by Seb.
Outfit details