Fashion Friday: Purple Haze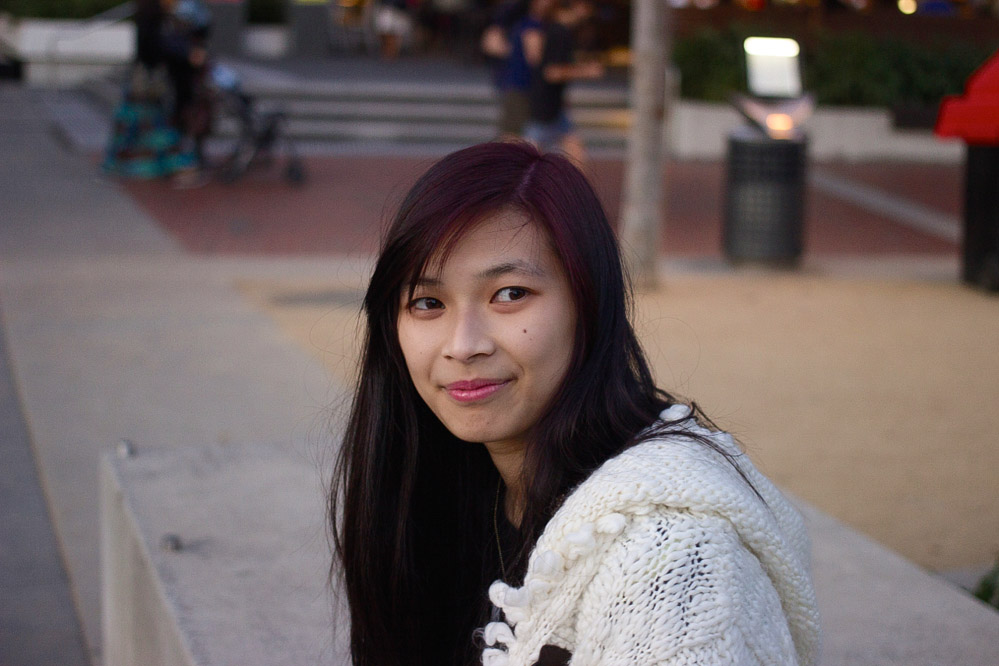 I seem to be on a roll with the purple. But it was yet again appropriate for this week because I coloured my hair purple last week! In the photos it does look like it's only half purple, but I didn't really have enough hair dye for the bottom half. I re-did the bottom half today, but it still does look pretty dark in comparison. These photos were taken a couple of days ago, and again thank you to Seb for taking the photos in this post.
The white coat is a standout, so I'll start with that. I got it many years ago from Bardot, and at university, Ryan said I looked like a sheep if I put the hood on. The only thing I don't like about the coat is the fact that it leaves white lint over my clothes sometimes. That's also just a general pet peeve with fluffy coats. It also doesn't keep my arms that warm because it's sleeveless, so it's more of an autumn piece or something to be worn over long sleeved garments.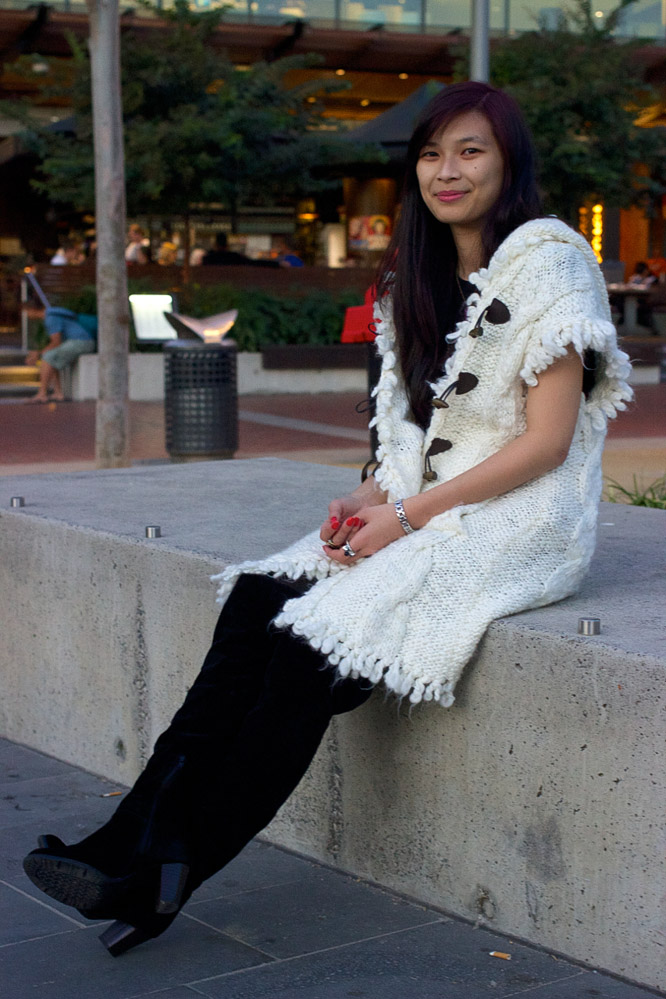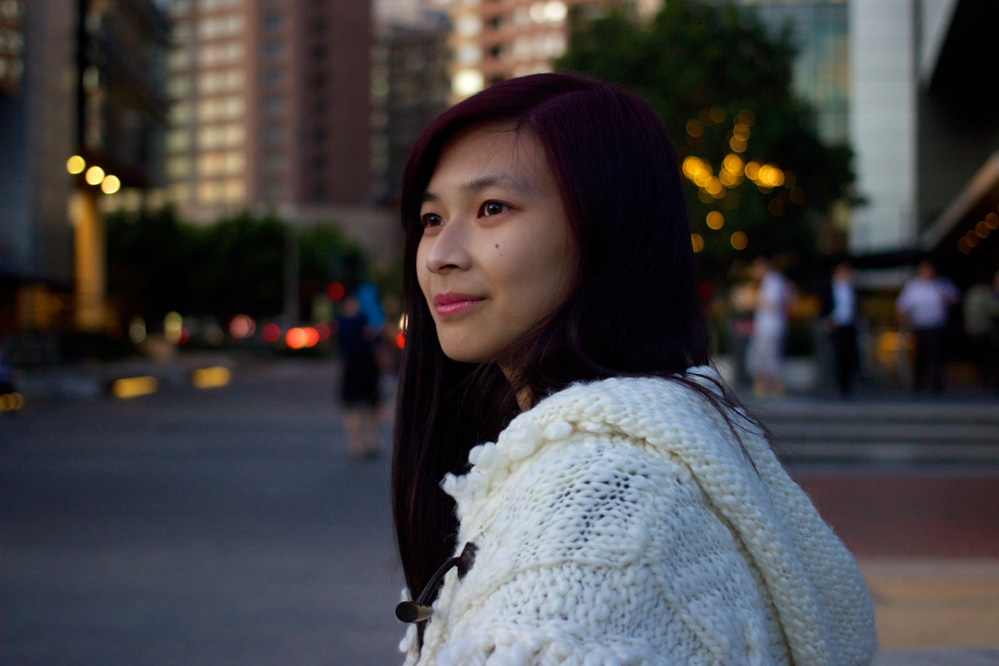 Since it wasn't particularly cold, I was fine wearing a t-shirt. I'm wearing my new Velociraptor shirt that I bought from their gig last week. I love it – it's just very chic and very cool. Sure, it says "Brisbane City Raptors", but I like Brisbane. :D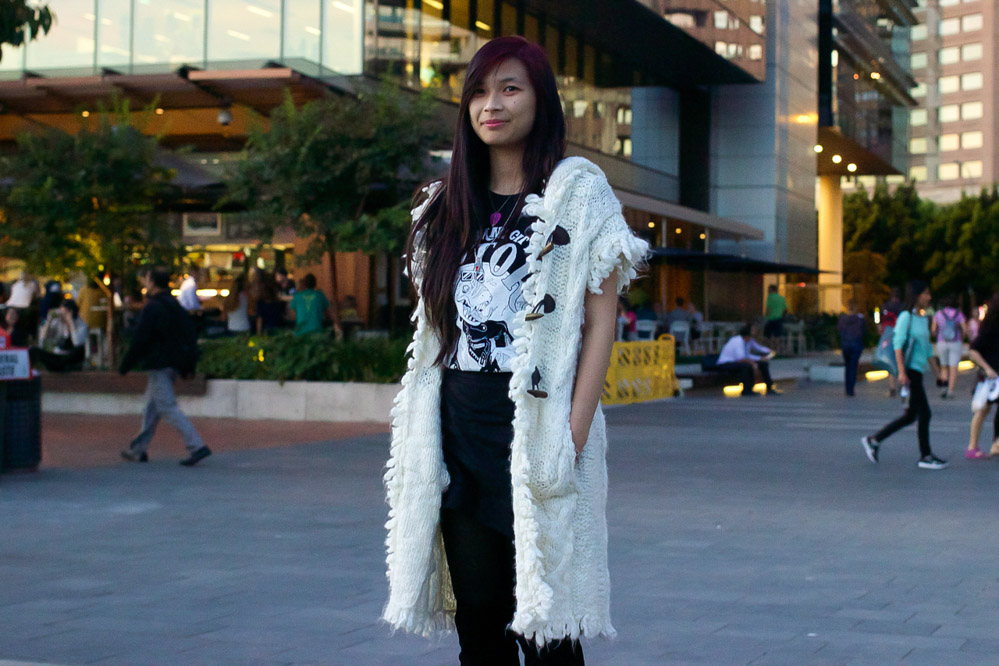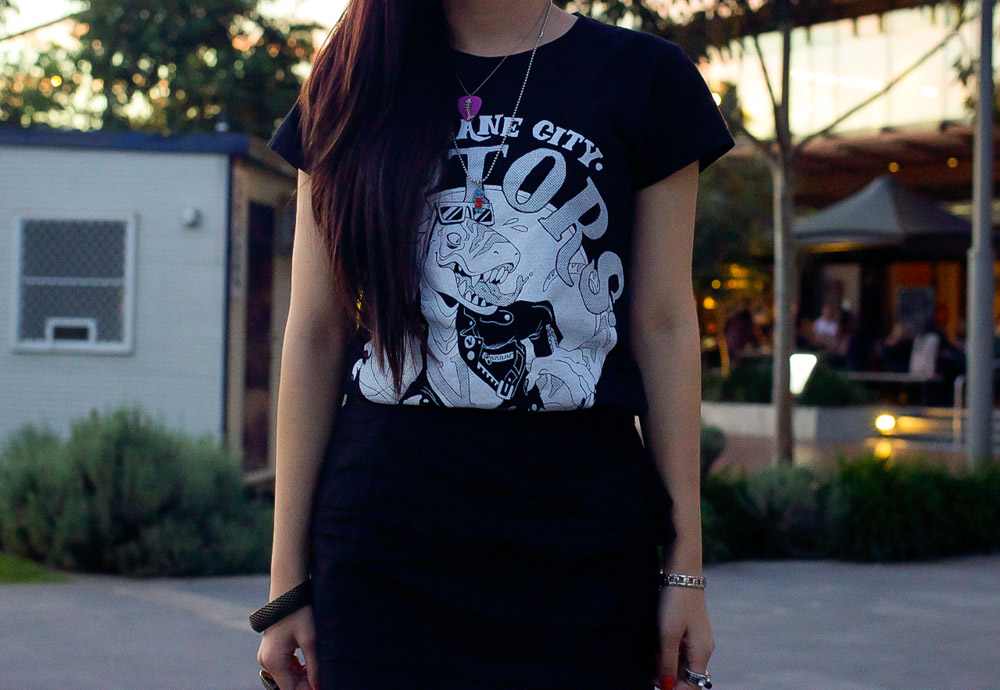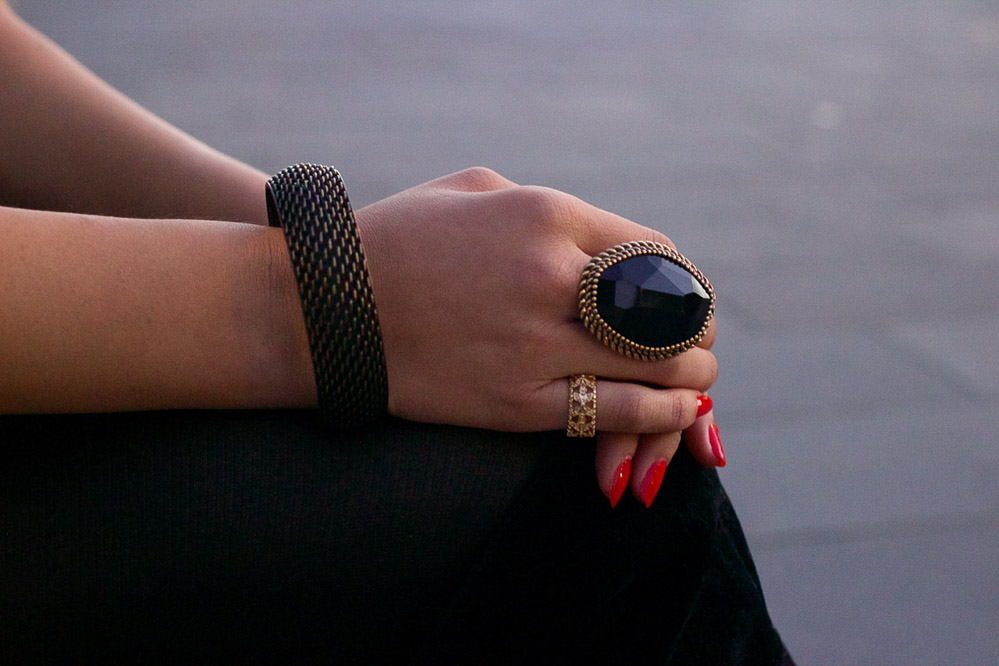 My skirt has a few pleats on the side and sits on my waist, so it made sense to partially tuck my shirt in. I used to hate high-waisted skirts, but now I find that they aren't too bad, and being quite petite, they are pretty good on my frame. I bought my boots in Japan and they are high-heeled, but very comfortable. They are knee-high, and unfortunately I lost one of the buckle straps that goes around the ankles so they look rather plain.
I bought my voodoo doll necklace from either Etsy or eBay. I don't remember very well. I was so in love with it when I saw it, I just had to buy it. I don't think I can easily find voodoo doll necklaces that don't consist of a physical fabric doll.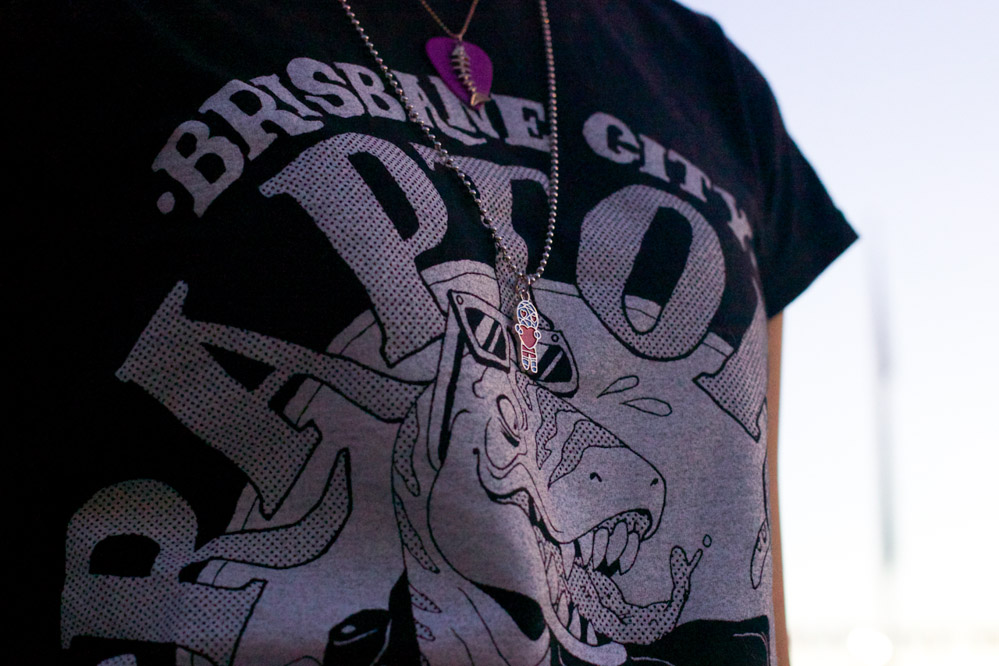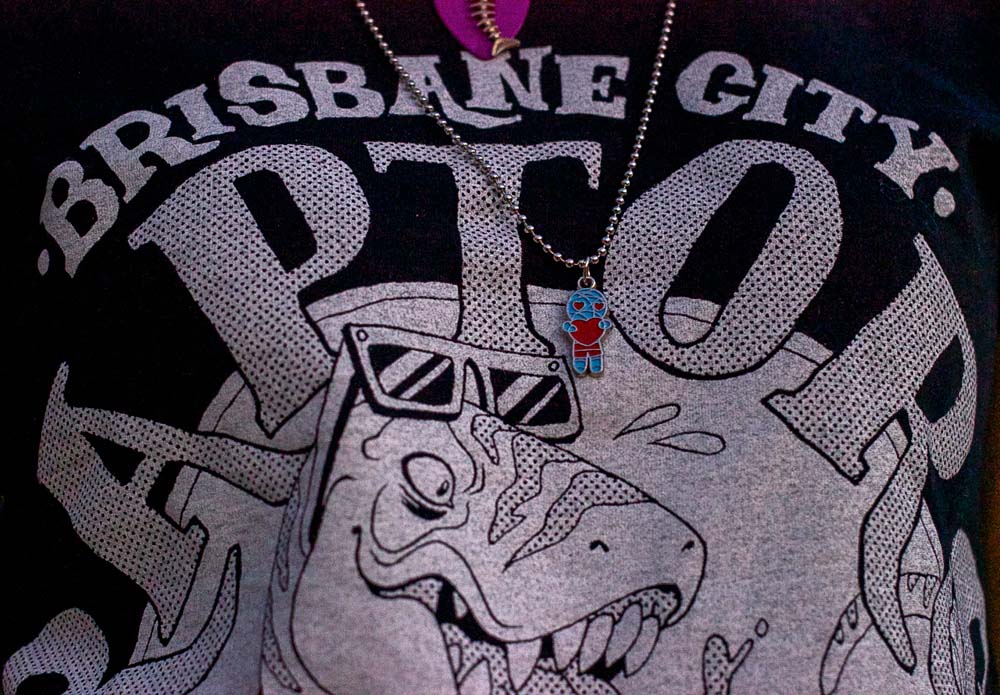 My nails are painted with Ulta3's Sunset Coral, and I am wearing a few rings I posted in my Easter post. The large black ring is one I got from Diva about a year ago.
Earrings are a mix of plastic post ones from Japan and ones from Diva as well.