Fashion Friday: Purple Rain
So it rained today, and I was wearing a lot of purple. This was the outfit I was wearing a couple of days ago, and I wore pretty much the same thing again. I usually have a bunch of pieces that I mix and match but I had to wear this complete outfit again because I really liked it.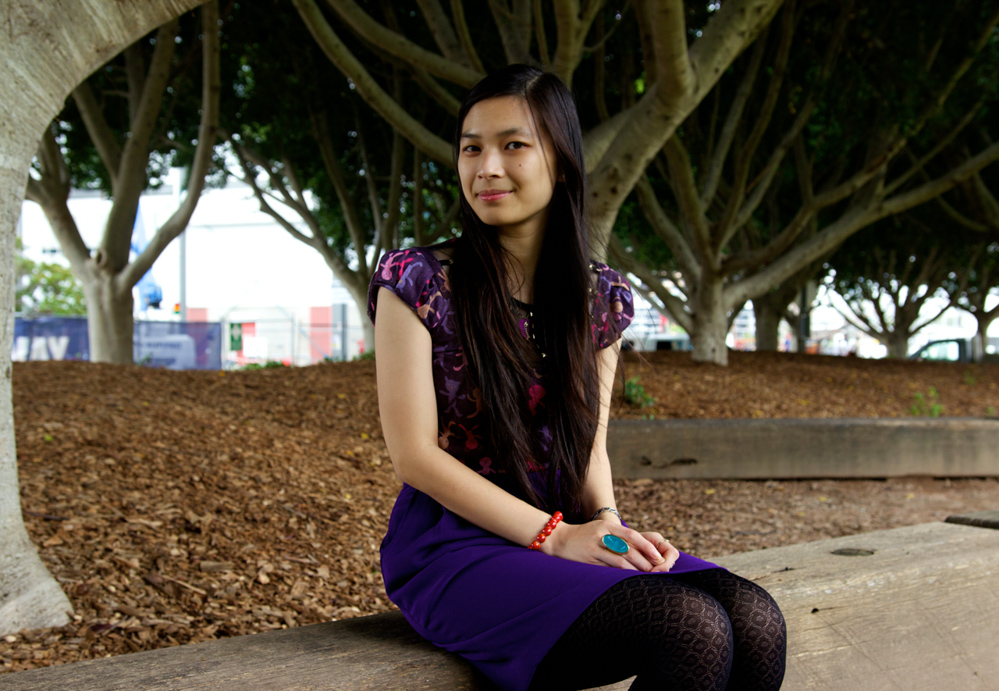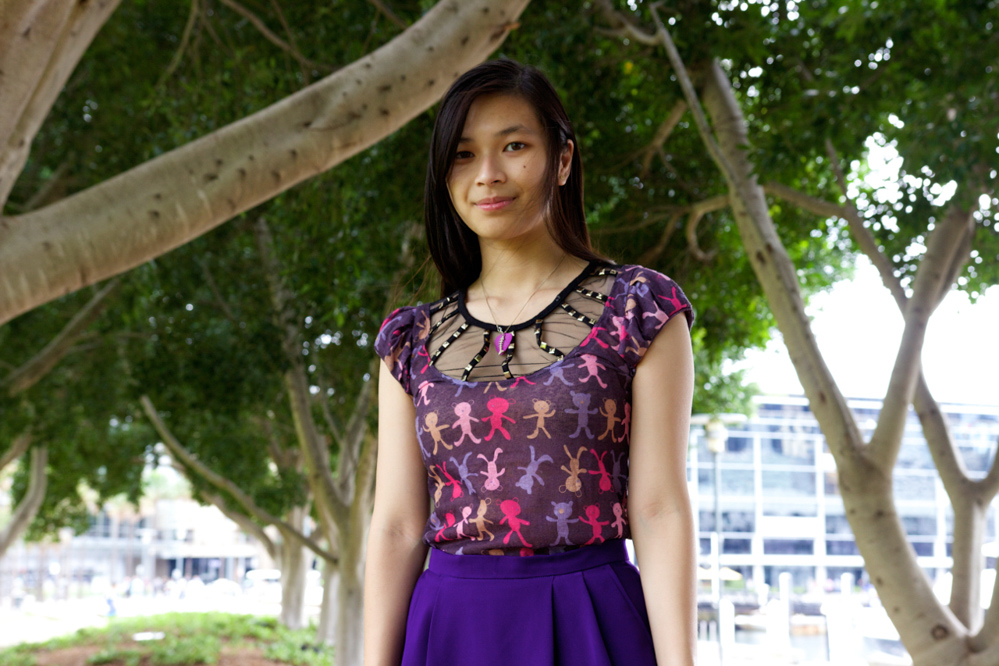 I got the top quite some time ago, but I don't really remember where from. I have received a lot of compliments on it, both for the mesh/netting and the teddy bear print. Not to mention the colours.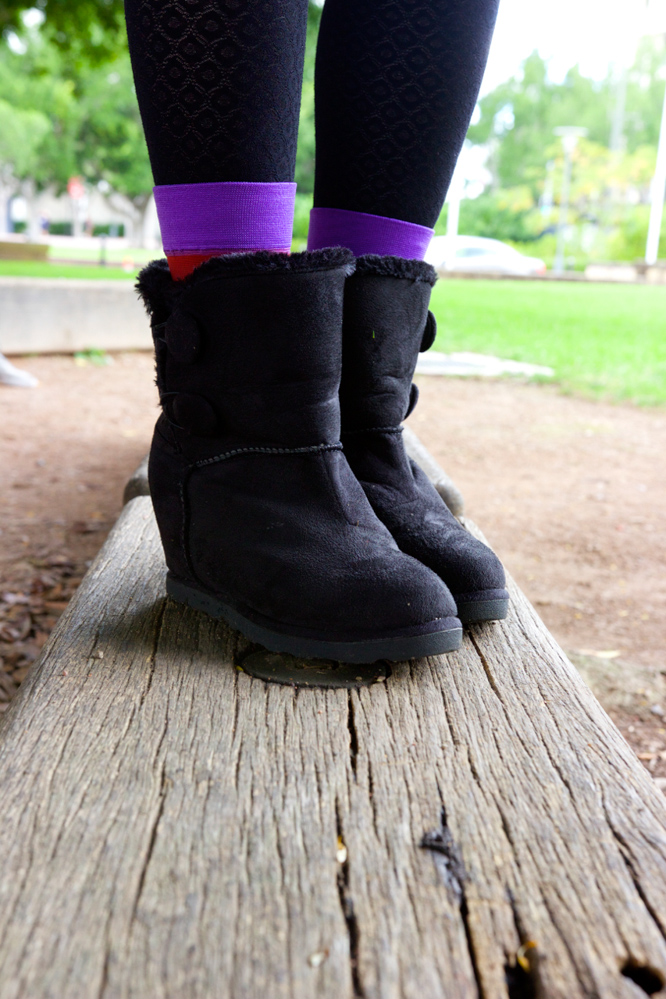 I got my boots from Japan. Shoes were only about ¥3000 at a certain store when I went there, so I bought this pair and another pair (although I was originally only going to get the one). It is far from winter (it is still autumn!) but it has been really cold in the office lately and I just adore these little boots. They have a wedge heel inside the shoe – someone at work said it was like a wedged ugg boot. I wore them with the tops up, but I can fold them over if I like. I like the extra height they give.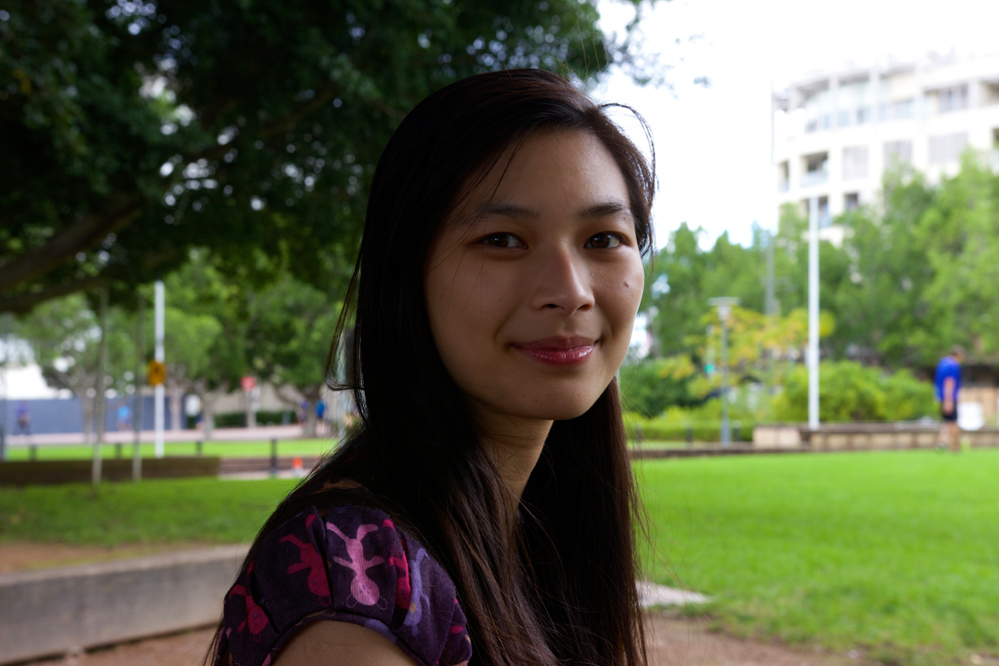 The red and purple socks were lucky. My mum gave them to me only recently. They are pretty cute but I don't imagine myself wearing them if I wasn't wearing purple elsewhere in my outfit.
Since I got a new job, my aunt has been lovely enough to make me some skirts. She is a dressmaker, and I am in desperate need of more formal work-like clothes, including skirts and shirts. I didn't think purple would be too great. But it is one of my favourite colours, and it turned out great.
I got my pink ring off eBay, my bow ring from Japan and my red beaded bracelet from Hong Kong.
Beautiful thank you to Seb for taking these photos today. :)