Fashion Friday: Black on Black
This Fashion Friday was generously named by Nancy!
I am definitely wearing a lot of black in this outfit. There have been some days recently that I have worn a lot of black. I have a lot of black clothes and it's a really easy colour to wear. It's also worth noting that everything in this outfit is something that has been featured in a previous outfit already – so that's a good sign in terms of paring down my outfits to my favourite pieces and knowing what in my wardrobe I enjoy wearing most.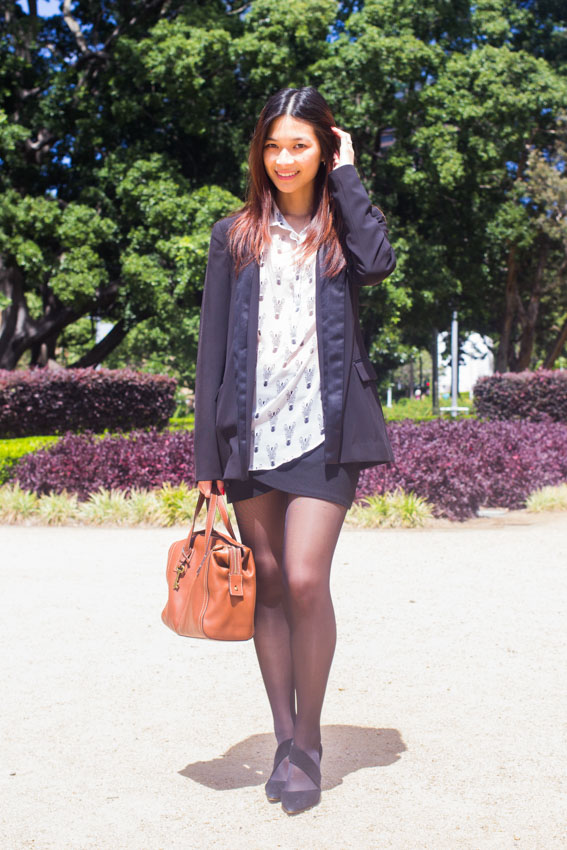 I wanted to wear the skirt again, which is really comfortable and works well for my petite frame. I chose the top afterwards. It was a cold day so I wore long sleeves.
I actually don't like to choose my tops first because I have a lot of them, and some of them only go well with certain types of bottoms. I prefer to choose a skirt or jeans, and then choose a top that goes well with it. I think I mentioned this recently but I am trying to do a better job of planning my outfits the night before going to work the next day. I generally like to alternate days of the week between jeans, skirts and dresses, so that I am not wearing the same type of bottoms two days in a row – but sometimes I have worn jeans two days in a row because I just love my very comfortable Topshop jeans. :P
My shoes made their first appearance in Slow Dawn. Initially, they felt a little tight around the top of my foot, but the leather has stretched a bit now and made it more comfortable to wear.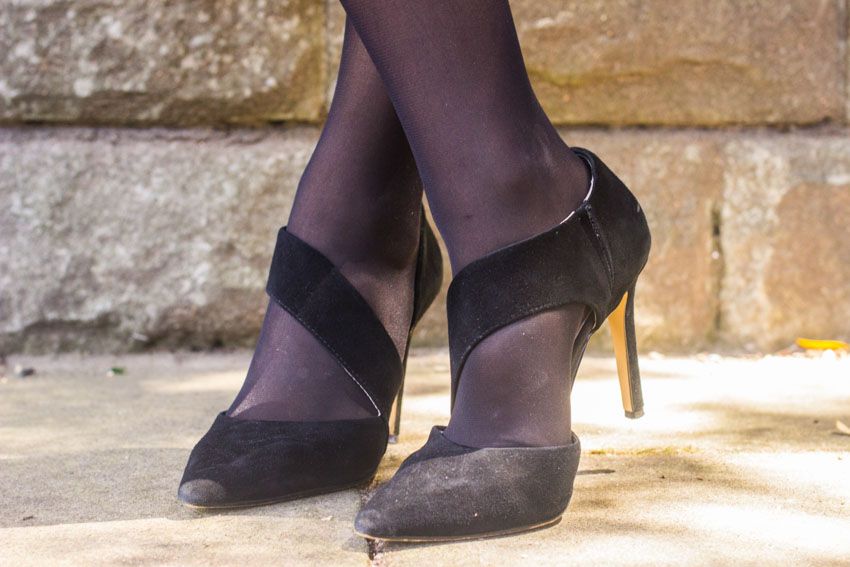 I'm wearing the same blazer as in my previous Fashion Friday outfit. It's a little loose-fitting and I love the style and the fact that it has pockets. I am so tired of having fake pockets in clothes!
Although I am wearing a lot of black, I like how my brown handbag balances out the colours and adds some contrast. As you probably know, the bag debuted in my previous Fashion Friday as well. I am wearing it at my elbow without the longer strap. :)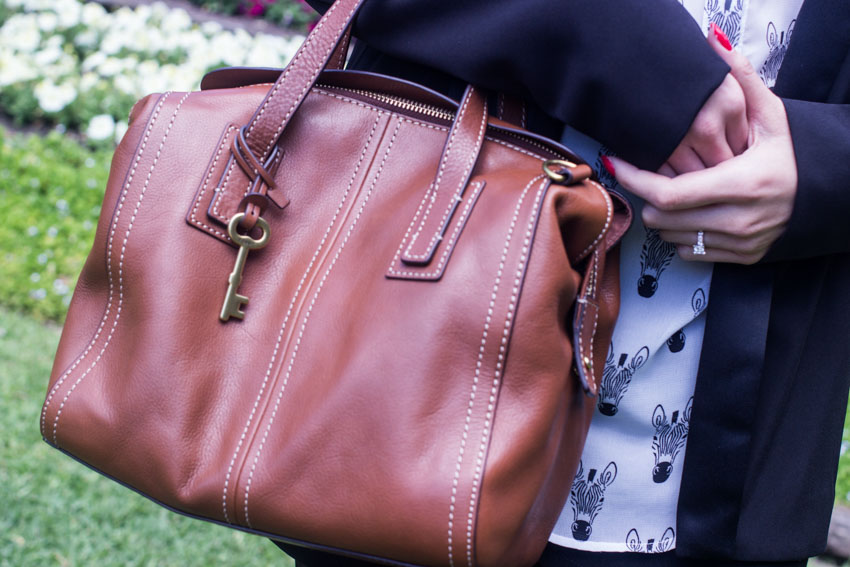 I almost forgot to mention my haircut. 💇🏻 I put the layers back in my hair. I really wanted something different but I didn't want to make a drastic change. Last time I got rid of my layers and cut the ends of my hair to the same length. But I guess I didn't like how 'heavy' it became. So I thinned out my hair, parted it in the middle and got it cut. I didn't think I could rock a middle part and I'm still getting it to work for me, but I'm happy with it. By parting it in the middle and getting it cut that way, I was able to even out my hair a lot. Since it has been parted on the left side of my head for almost my whole life, it meant that the right side was always going to be a little 'heavy'.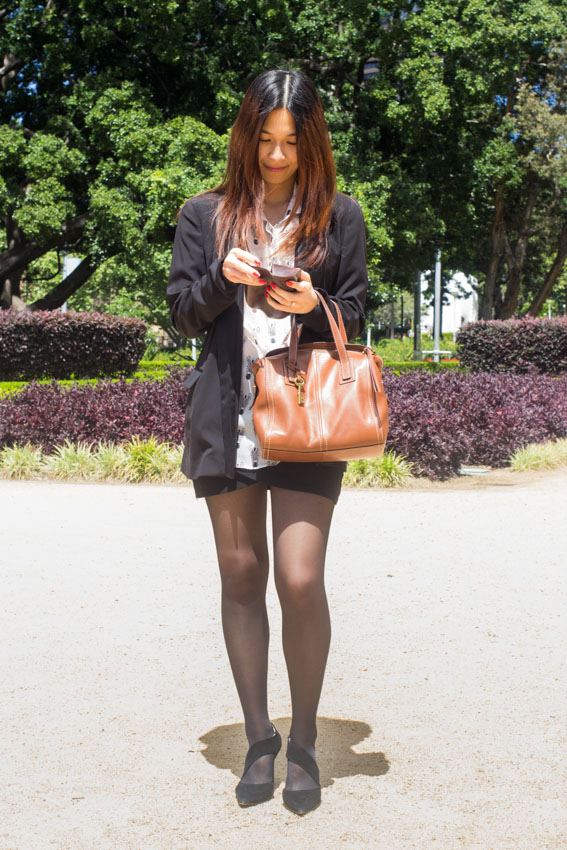 Photography by Seb.
Outfit details
Top: Tokito
Skirt: Topshop
Shoes: Jane Debster 'Berkeley' heel
Jacket: Basque
Sunglasses and Bag: Fossil
Nails: Ulta3 (Sunset Coral)
How do you usually like to wear your hair? How often do you wear black?