Destroying a jewellery obsession, part 3
I have covered this topic several times over the past couple of years. Destroying a jewellery obsession has been difficult because no matter how many times I walk past shiny, sparkly things, I just want to have a look.
For me, a lot of jewellery purchases were solely due to my inability to break away from sales and bargain deals. I was well convinced into buying a lot of accessories I did not need because it was much easier parting with $3 a pop. It was not so much about savings on original price as it was about 'holy crap, that is cheap'. When something costs you less than a cup of coffee, why wouldn't you?
I have found that destroying my jewellery obsession has been extremely gradual. Here are some things I have noted:
My obsessive purchases did not always reflect a consistent style.
I was buying cheap items that only lasted a handful of wears before changing colour and essentially being rendered useless.
I was wearing stacks of rings and bracelets on my fingers and wrists and it became too much. I really did not need that much.
As I swayed more towards simple, classic pieces, I found that I did not like a lot of the extravagant items in my jewellery box anymore.
My petite frame means that a lot of trends do not really suit me.
In the end, I think I realised that I don't really need to wear much jewellery at all. Whether it is to look good or complete an outfit… it is easy to over-accessorise and I am a hundred percent guilty of doing this on occasion.
Let's take my three pairs of ear piercings for example. I have had them since 2003, though I have had my first, lowest ones since I was a child. It's kind of a given that you should only wear small, less heavy earrings on your upper lobes. So while I only really change my lowest earrings, I have constantly been struggling with trying to make them match my other four. I used to wear the same silver earrings all the time until the claws of the stones started to come loose, so I got some simple-shaped stainless steel ones recently. I'll be honest – changing my earrings is a pain and a bother. I don't like to do it often. That's why stainless steel was a good option: I can wear them in the shower and on a daily basis without my skin reacting badly.
It was here where I gradually got lazy with other types of jewellery. Out of habit, I wore the same rings until I grew tired of them and moved onto others. I had certain combinations I liked and wore on some days. I decided that wearing just one nice bracelet was fine, because it was annoying when bangles or bracelets hit the desk as I typed or wrote.
I slowly enjoyed the idea of jewellery that I could wear regularly without having to worry about it tarnishing. So more recently, I have invested in higher quality, non-cheap, non-mass-manufactured jewellery. Jewellery made of stainless steel or plated metal. Stuff I could, and would, take better care of. It is so easy to abuse cheap jewellery simply because it is cheap and you didn't even spend a lot on it.
I think, though, that several other things contributed to the fact that I don't get as obsessed with jewellery anymore:
Cleaning out my wardrobe. Thinking about the fact that I have so many clothes and am trying to find my favourites has made me think the same about jewellery.
Travelling has made me think about packing lightly as well. And I definitely don't need to bring so much jewellery on trips. In line with outfits, I start thinking of more versatile pieces that I can wear with anything.
I have an engagement ring. This sure sounds a little materialistic, but it's a piece of jewellery that is worth a lot both in terms of quality and its romantic value. And I don't really feel like wearing a lot of other jewellery because that's enough.
I just got lazy. Or maybe I prioritised other things, such that picking out jewellery in the morning wasn't important anymore. 😊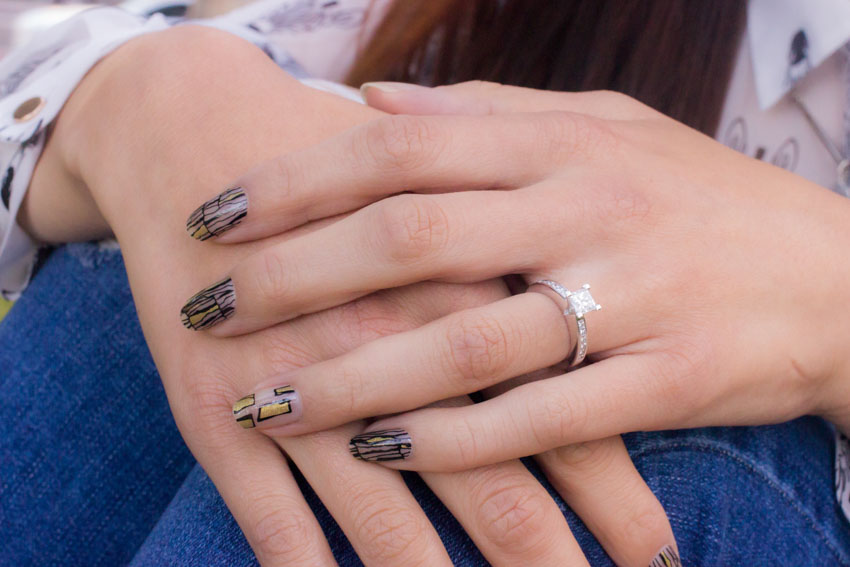 I will continue to avoid purchasing jewellery for the sake of it. I am still working towards a cleaner jewellery box, but for the most part, I am glad that I've made some progress. :)