Fashion Friday: Amethyst
I sort of hate handbags, with the exception of the big white clutch that I have been featuring in recent editions of Fashion Friday. So it's really rather new that I have featured a handbag in this one.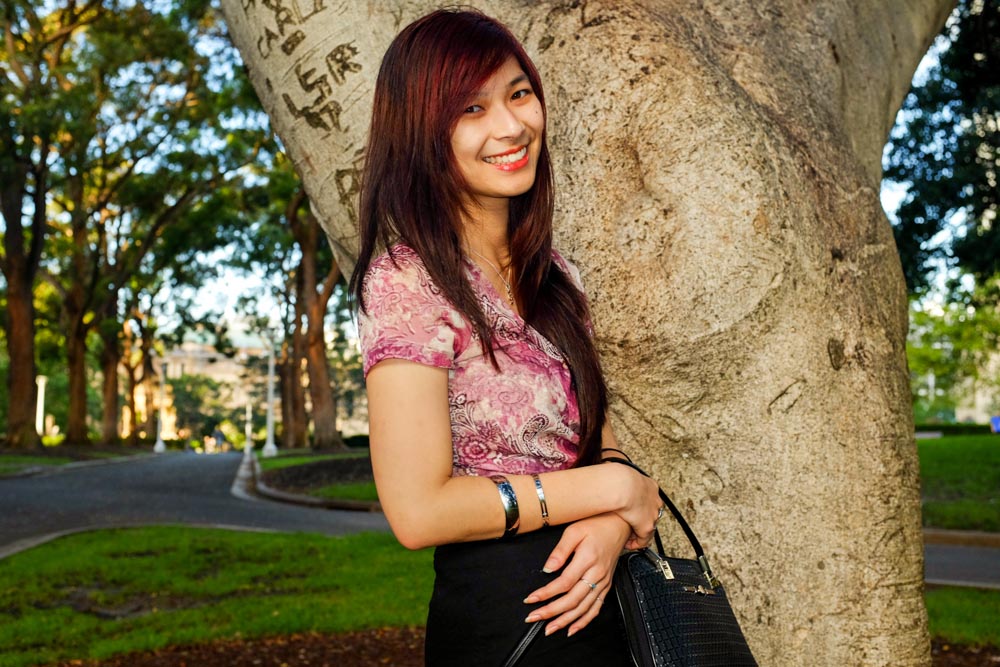 The reason I don't like handbags is because I am a bigger fan of pockets, larger bags like messenger bags or big tote bags. I also tend to steer towards carrying very little (thus the pockets) or a lot (putting my iPad, water bottle, a book, headphones, etc. in my bag). I am exceptionally picky with the style of the bags I have, and haven't been completely happy with them. Another big reason I don't want to spend too much on a bag is because of the amount of abuse it would go through – I carried an old leather shoulder bag for a while and kicked it around, put it on the floor and abused it a good lot because I often took it to gigs with large crowds and it got whacked around quite a bit.
The top in this post is one that I got from JacquiE a while ago. It's pretty sheer and tightly fitting. I used to like it quite a lot but I haven't been wearing it as much recently.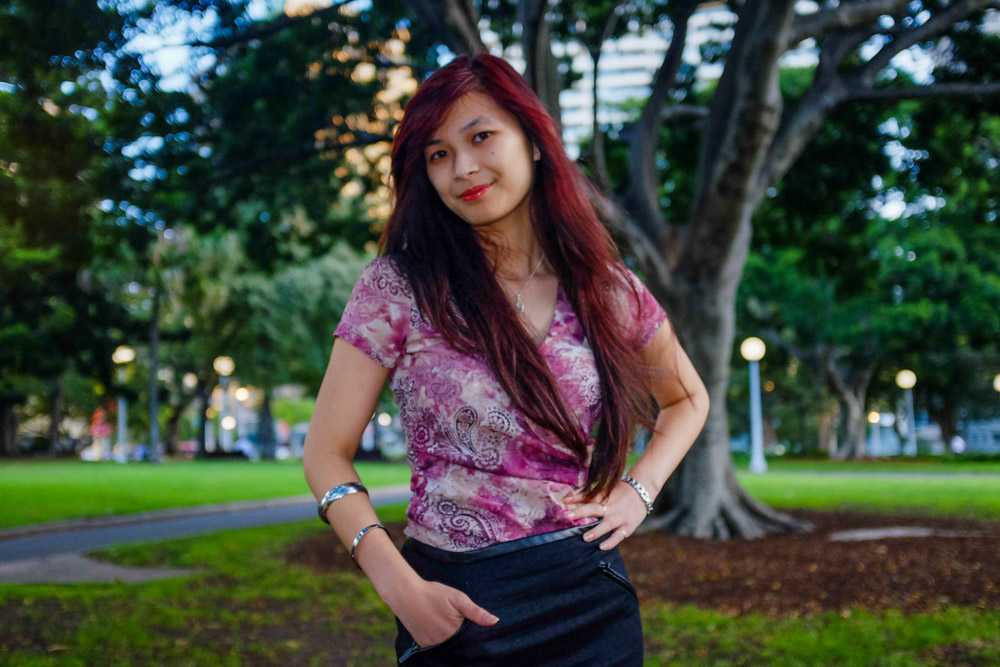 The skirt is of a non-stretchy jacquard material with vinyl edging. I am not really a fan of the fact that it doesn't stretch. I do like the pockets, which are a nice touch. The skirt zips up at the back and hits just above the hip. It doesn't fit in a flattering way, but it's still a nice skirt.
The shoes are made of a cheap, synthetic material. I bought them for $30 at a shoe sale in a small store near my workplace. At first I didn't like the string bows because they look a bit tacky, but I changed my mind and returned to the store later. I like the glittery texture of the shoes, which is similar to the glittery brown shoes from Fashion Friday: Limeade.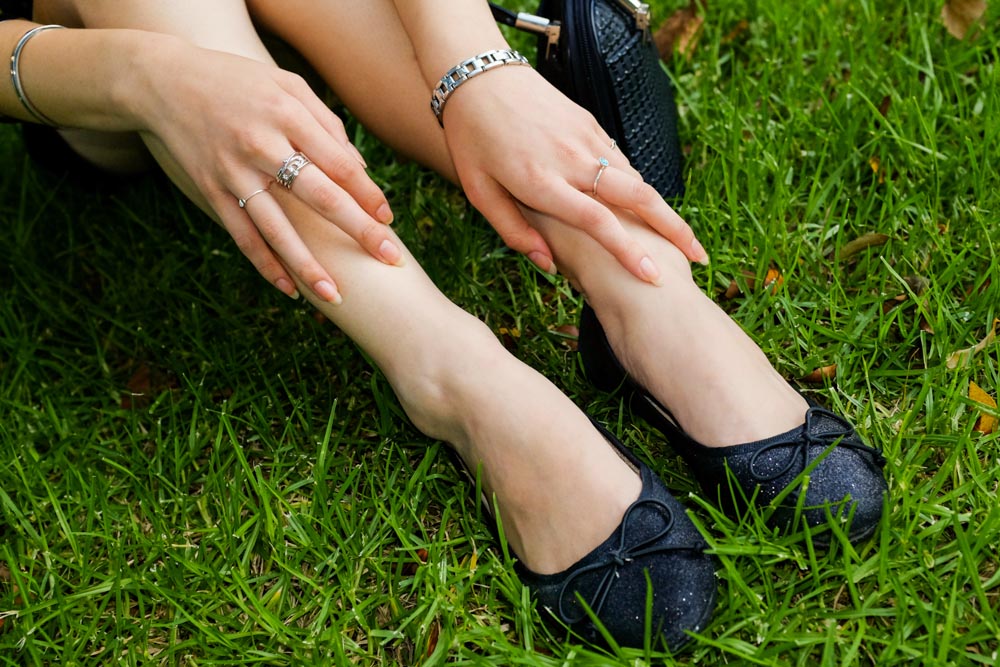 I actually got a haircut before these photos were taken. It was a pretty simple cut; I moved my parting to be more on an angle towards the centre of my head from the left. I also got my hair layered and thinned, but I got the ends to run more straight than in a rounded shape.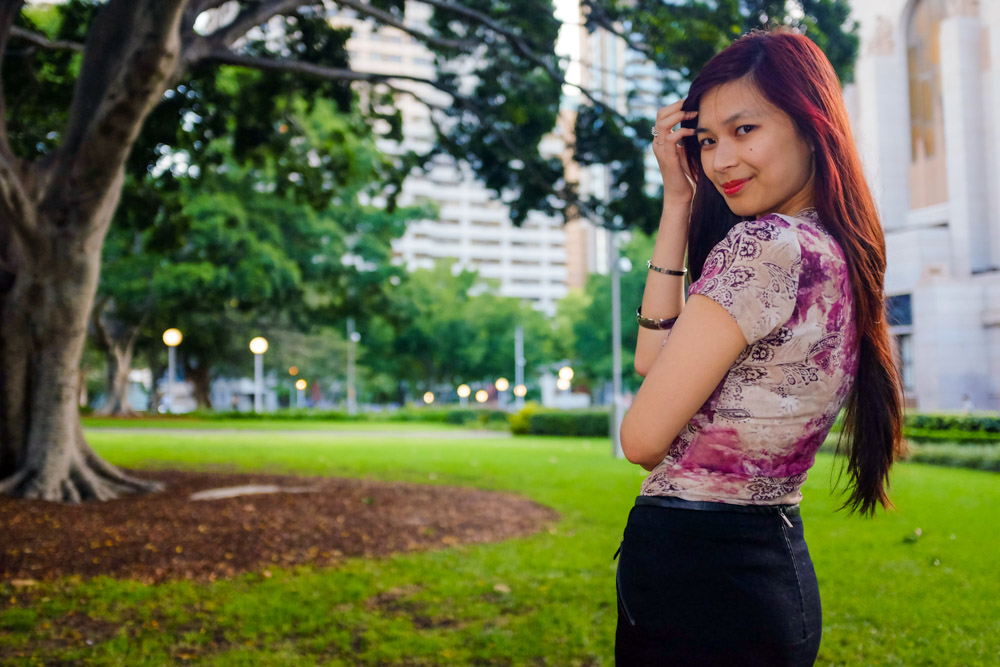 I didn't accessorise much for this outfit. I am just wearing some of my regular jewellery that I wear daily and have featured in other outfit posts. The silver bangle is from The Peach Box.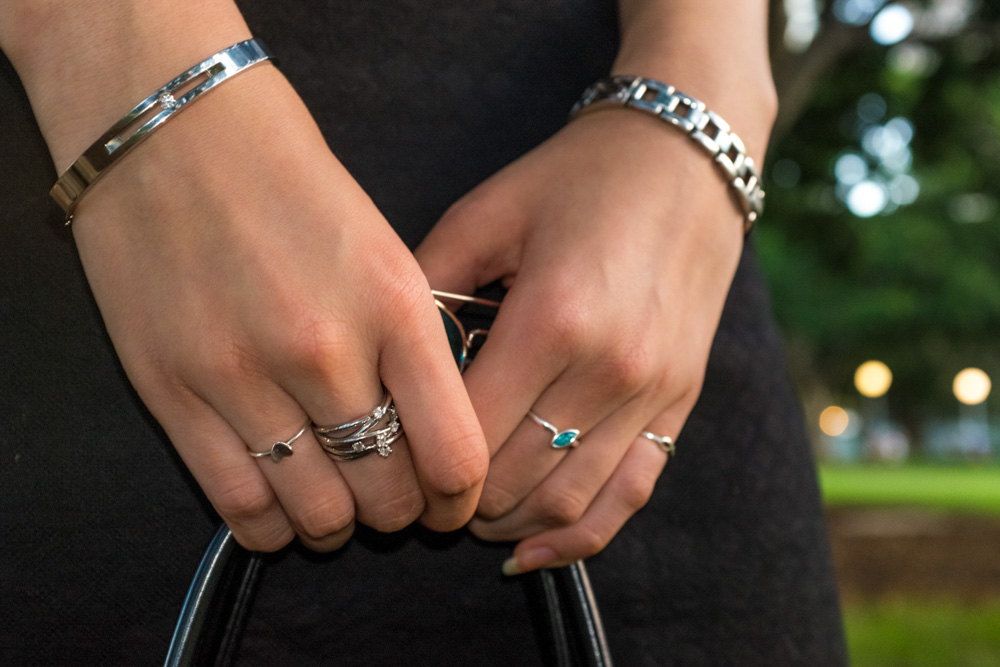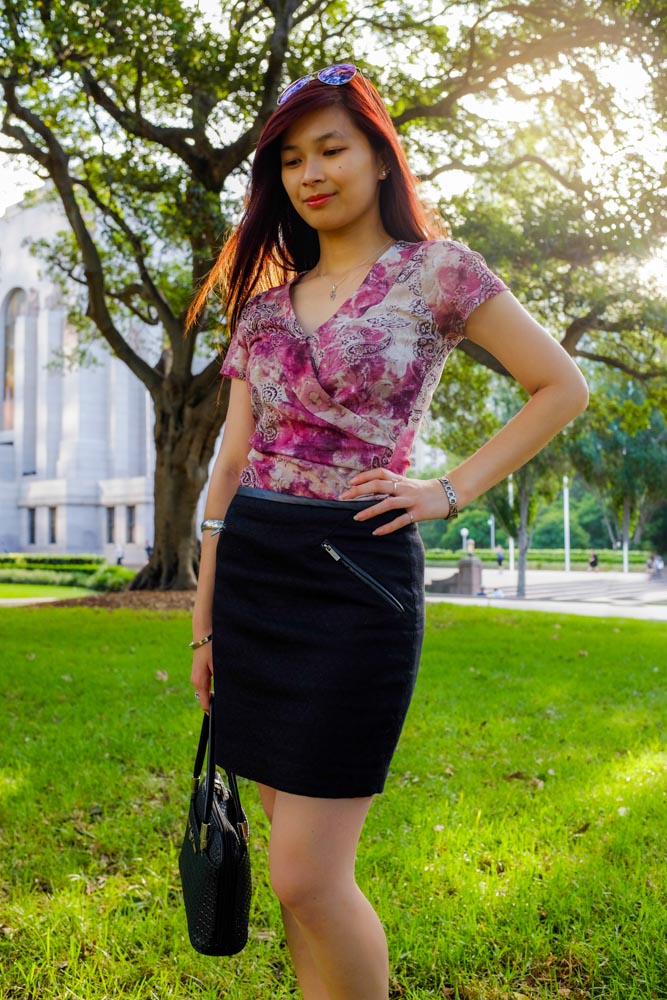 Just modelling my sunglasses that I got from H&M a while back.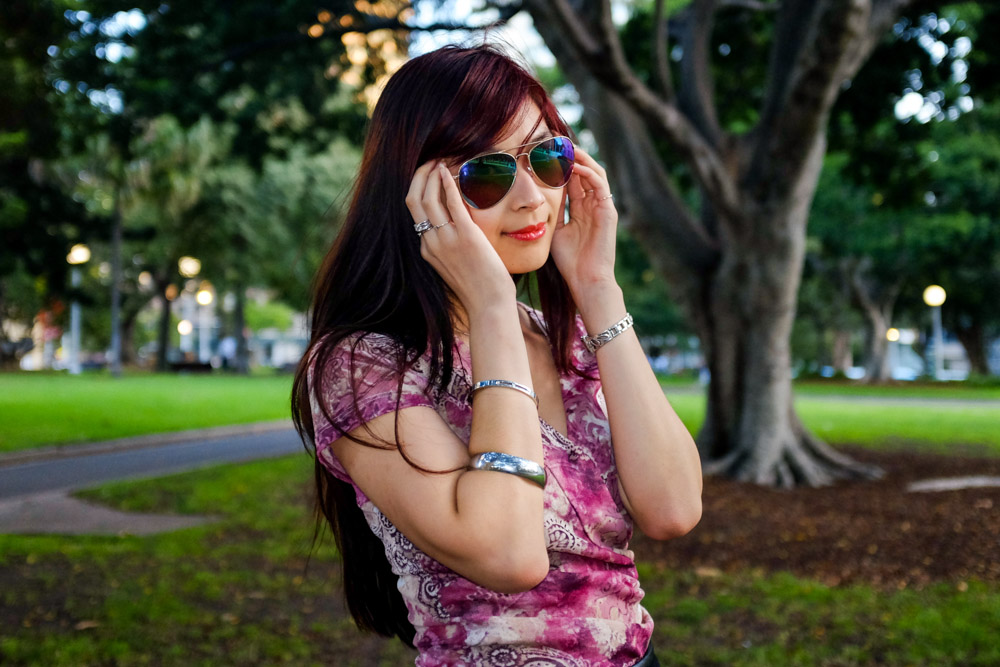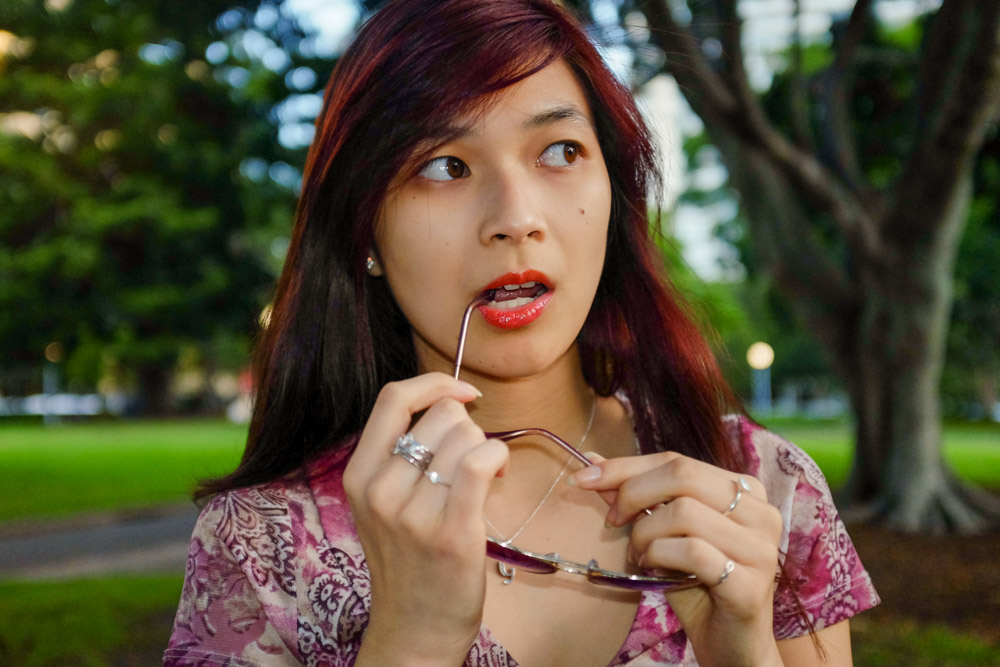 Onto the star of the show, the handbag. It's a Gucci bag that I owned a very long time ago and remember taking with me to my second job interview. It has a flat bottom and two side panels on the front and back that you can put stuff in. I lost interest in it but recently picked it up again because it's a nice size and good for everyday use.