Fashion Friday: Africa
It's currently autumn in Sydney, but we have had some terribly cold days, including torrential rain a couple of weeks ago. Now the weather has warmed up, so it's been a mix of coat weather and skirts-without-tights weather. Both Seb and I were hoping to do a more "winter" edition for today's FF, but I guess that will have to wait for next time. It isn't technically winter anyway!
Because the weather is still quite cool, I opted for a long-sleeved shirt – one of the only collared ones I have. I have been on the lookout for thicker blouses similar to the zebra one I am wearing in this post. This one is quite thin, and was obviously designed to be quite sheer, but in the colder months it would definitely have to be worn with a jacket, or I would have to invest in some thicker blouses if I wanted to wear a blouse on its own.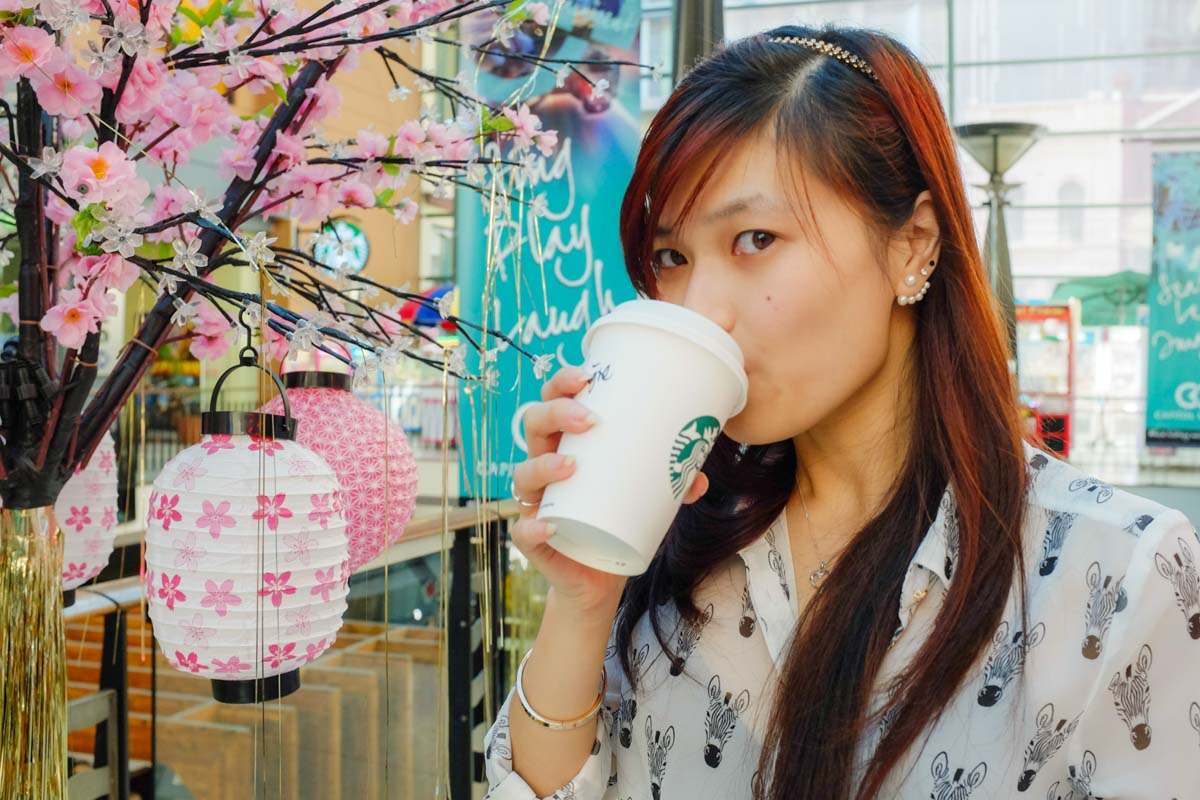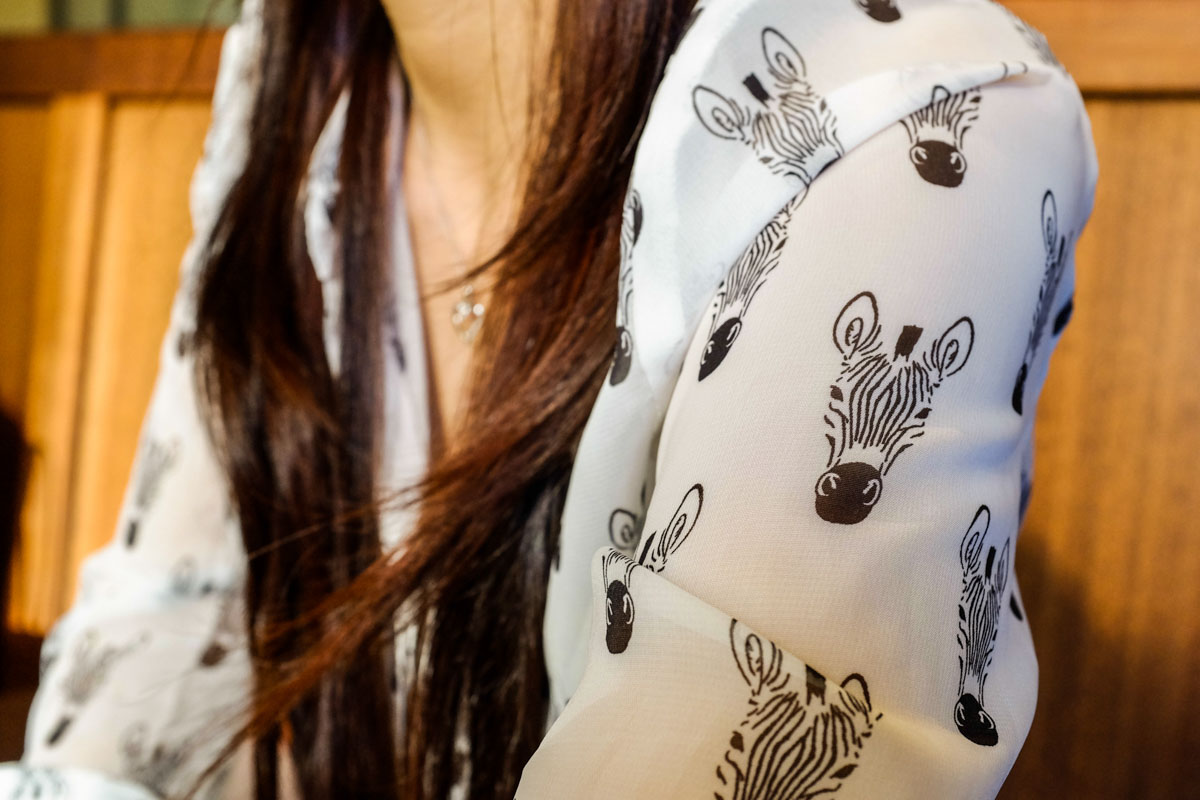 When I saw the zebra top, I wasn't really drawn to the print very much, but I noticed that a lot of tops with prints were on display at Myer. I guess they were trending. I was more drawn to the colour and the long sleeves, because I was really after something white with sleeves that could be rolled up. I spotted a black top with a tiger print, but I ended up getting this one because it looked nicer. I bought it along with the top I wore in Peach & Pearl, and another black top with a pineapple print.
The rose gold detail on the buttons is really nice, and I like the cut of the top as well as it's quite flattering. It might be hard to see but I matched my earrings to the rose gold – they have rose gold backings. I also have a matching rose gold bangle that I got from The Peach Box. I have loved all of the pieces I have bought from The Peach Box, as they have been affordable, good quality, and simply beautiful additions to my outfits. I have the same "floating crystal" bangle in silver and gold, so getting rose gold completed my collection.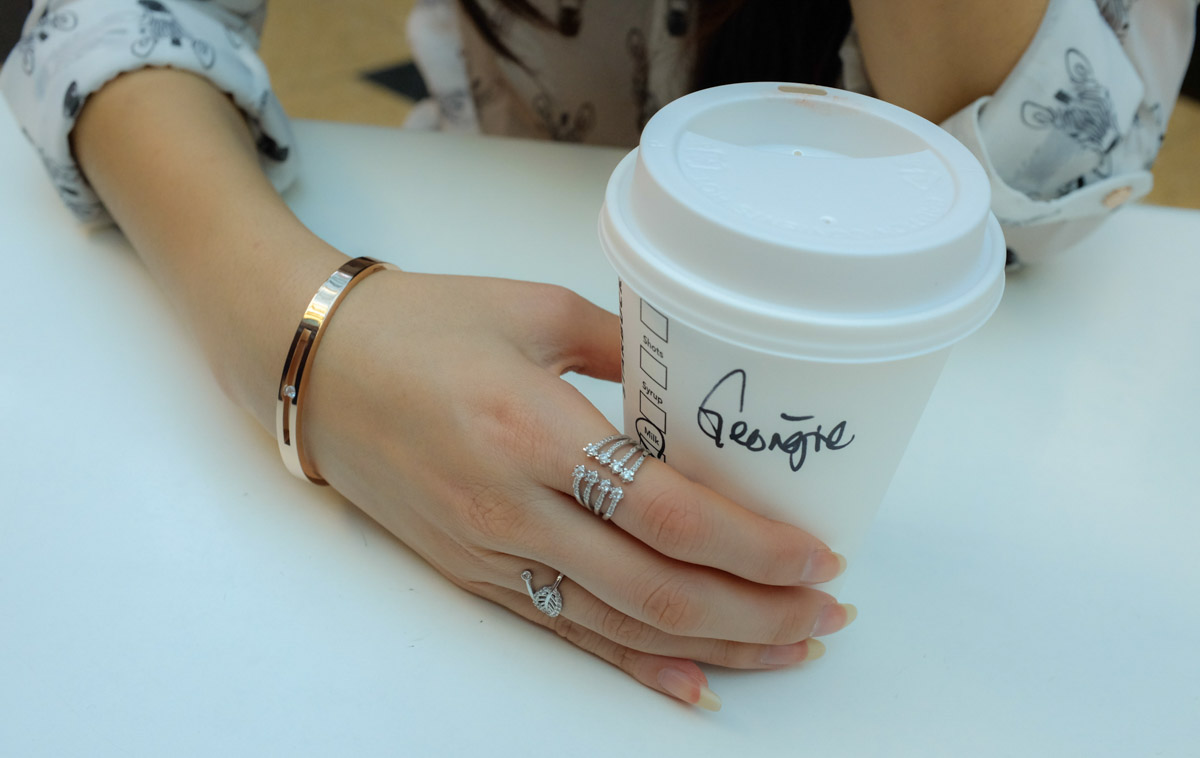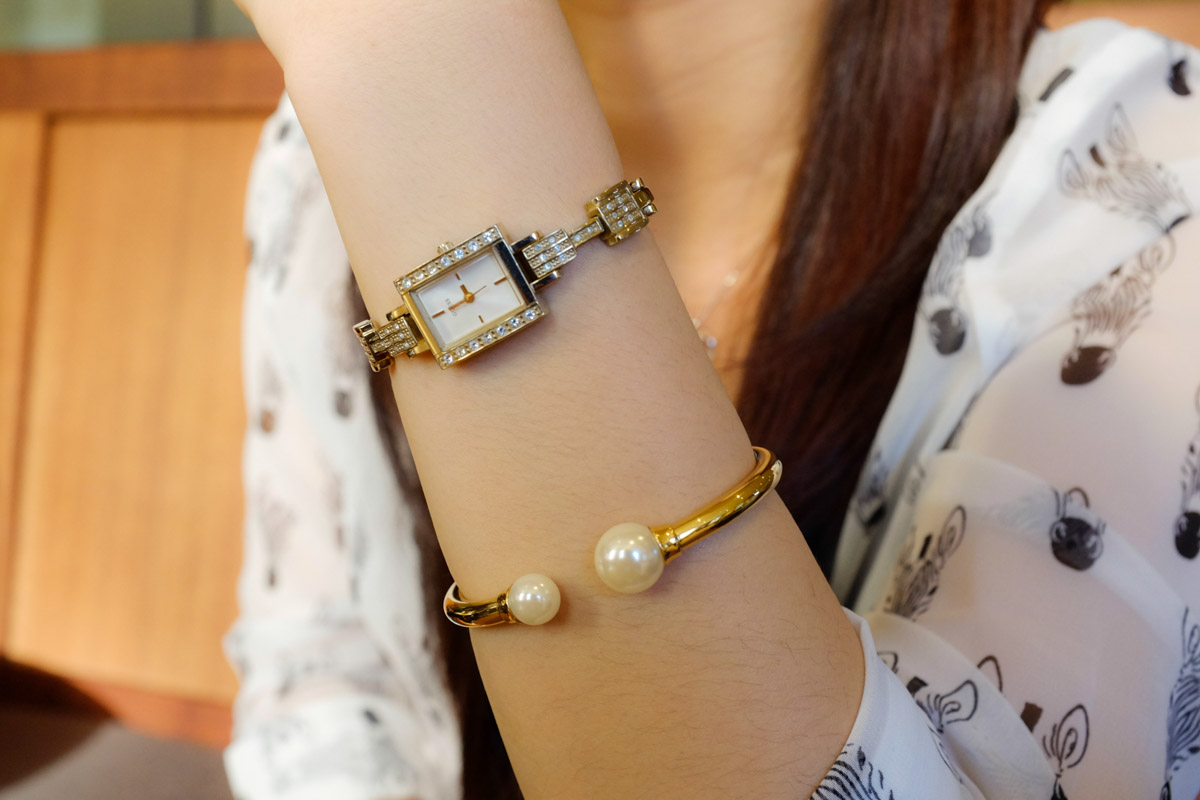 I haven't always been a fan of rose gold, maybe because I don't really like the colour pink, and thought of the colour as being a bit "dirty". It's funny how you can change your mind about certain things sometimes!
Going on to the other jewellery, I got the gold pearl orb bangle from The Peach Box as well. It's sturdy, and doesn't quite have the delicateness of other bangles I have bought from them, so it is bold but still very elegant. The silver rings (again, mixing metals) were both from So Good Jewelry, and were on sale. The one with the studded rows has sharp corners that are prone to puling clothing, which is kind of annoying, but I just have to be careful.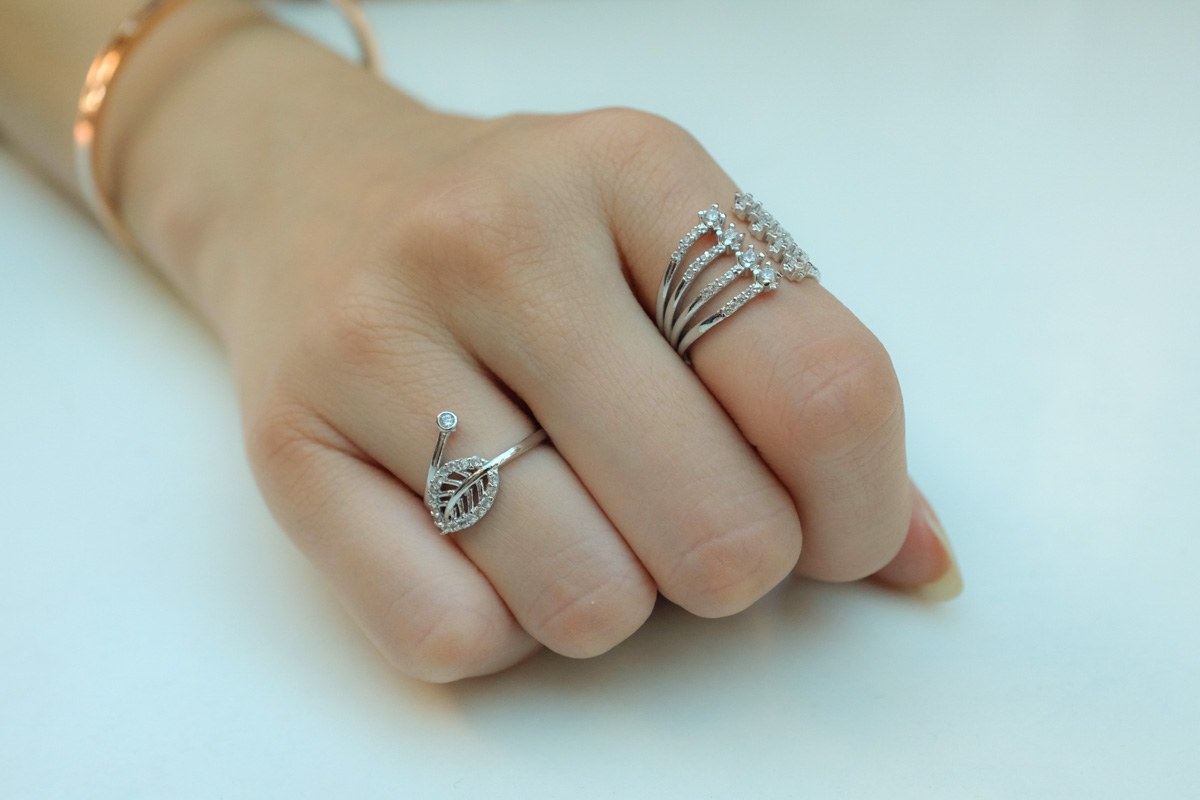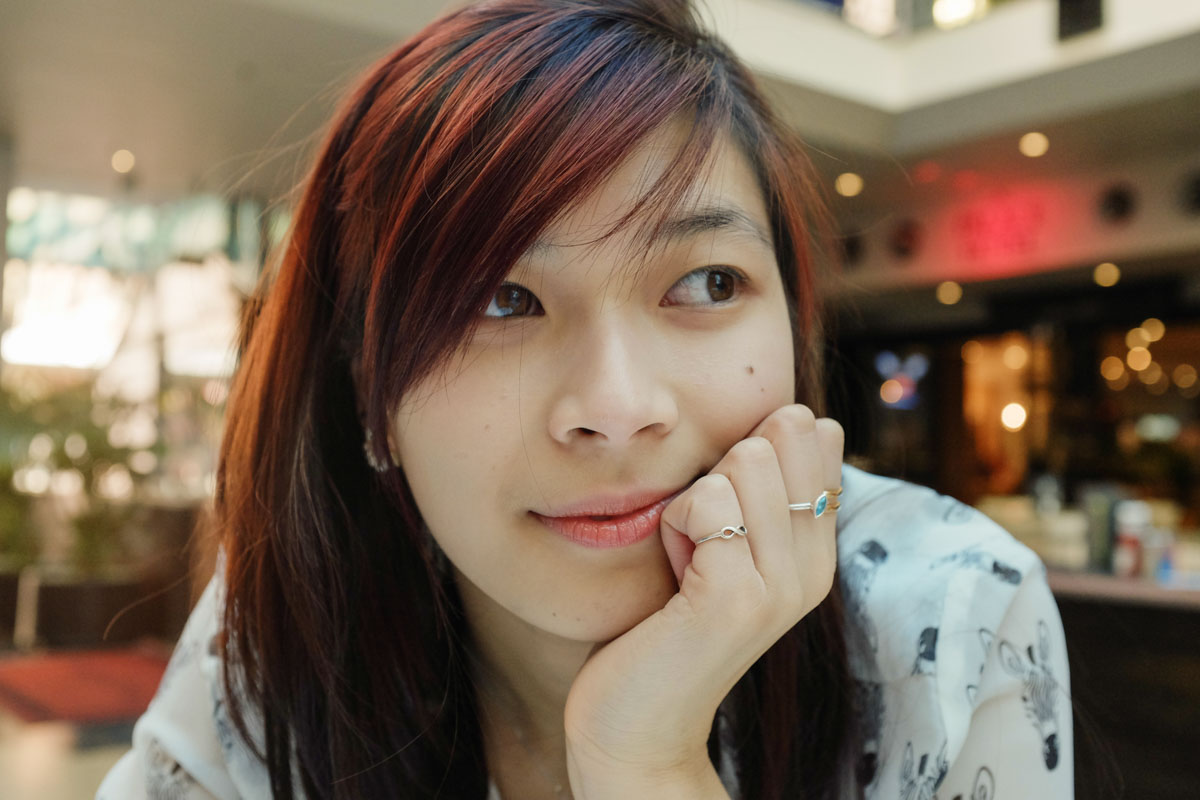 The small black studs were a bit of a random choice since I was really just looking for the smallest studs I had. The pearls, though, make it look like I have six hidden holes in my ear or something (as has been pointed out by some people haha) but they actually hang down from the first earring like an anchor with a rounded bottom of pearls. The back post has three holes in it so you can adjust the height of the row of pearls, but I like the way it looks close to my ear lobe. (The earrings are, as I mentioned, from The Peach Box.)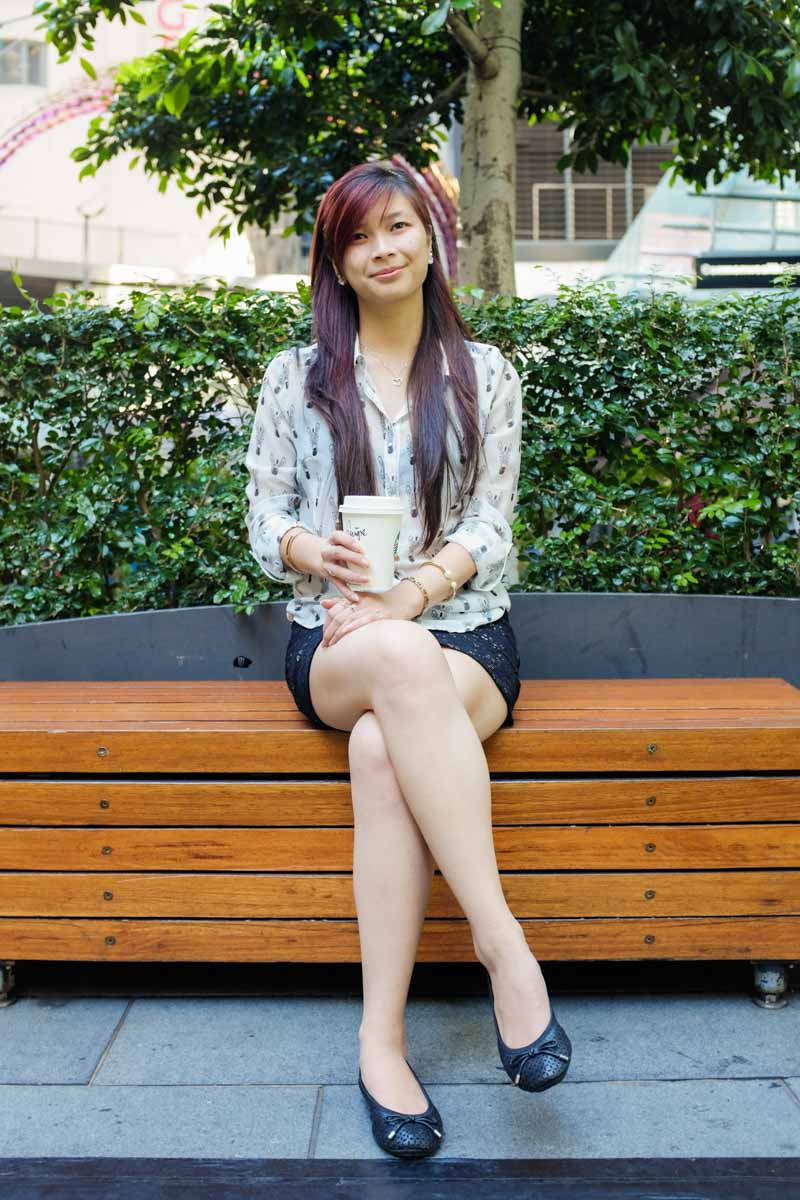 The skirt was about $8 at Paper Scissors. It was in a sample sale, and though you can get a lot of faulty items (faded, already torn, stained), you can also find a lot of small sizes, which for me is an advantage. I bought three skirts and one had a tiny fault in the material but it was barely noticeable. This one had a small tear in the lining but you obviously can't see that as it's underneath.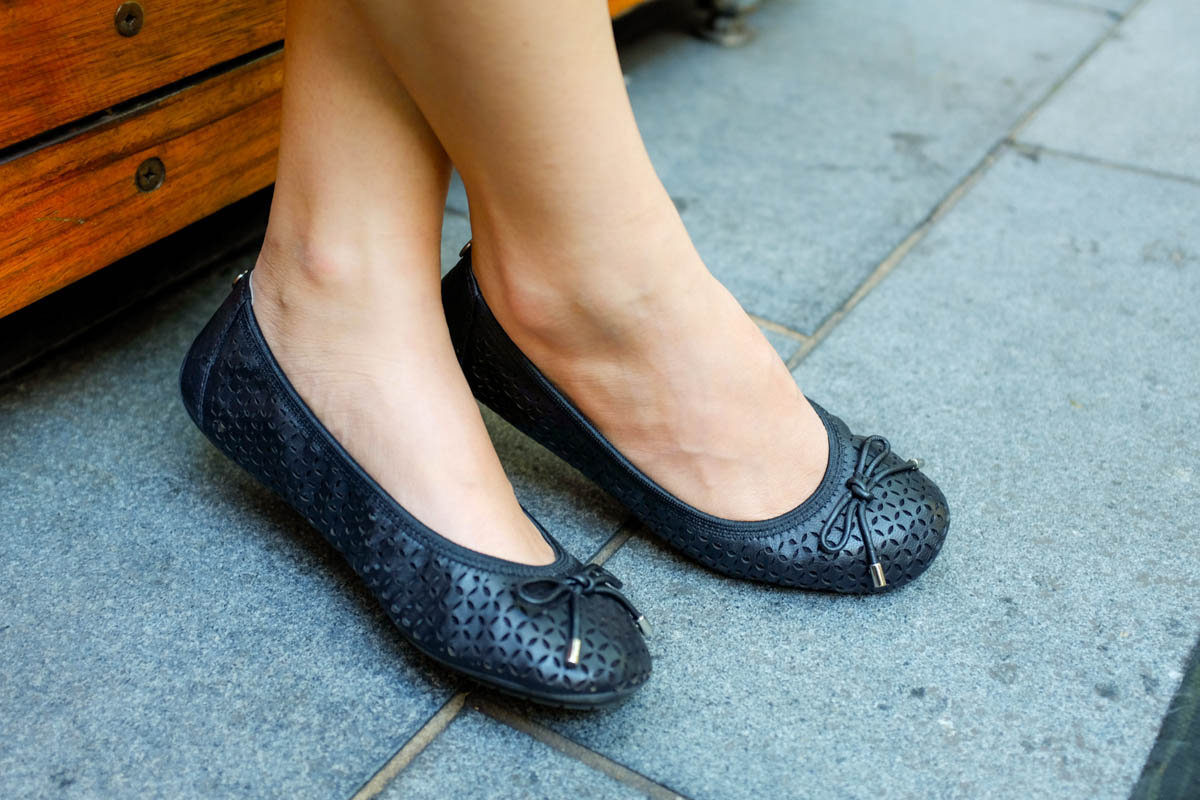 The flat shoes are a pair made by Sandler, and I like them a lot because they can be both casual and dressed up, not to mention are extremely comfortable. I am usually not a fan of shoes with string bows on them, but these are quite cute and not so cheap-looking. To be honest I don't think I like flat shoes very much as my legs are a bit crooked at the knees, so it is sometimes difficult to walk in completely flat shoes. I prefer shoes with at least a little bit of a heel.
The headband has a brown-gold colour – it could be a rose gold colour, but it sort of borders on a light bronze. I have been a bit bored of my hair lately so I have been trying to buy accessories for it, or style it in different ways. Although I have long hair, there isn't much that I like doing with it. I bought this headband with another silver one with pearls, and I paid just over $20 for both. I like it very much.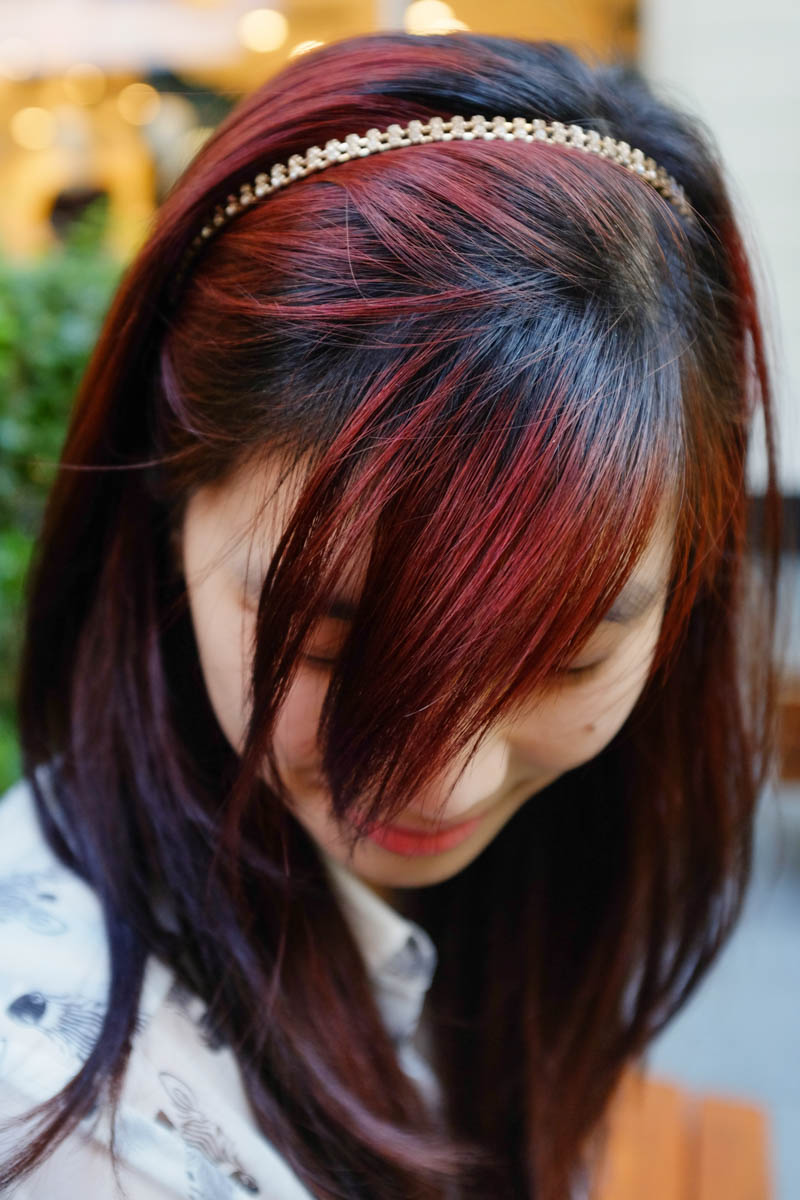 There isn't much to say about the Starbucks drink, but I ordered a soy chai latte, which is my drink of choice these days. It was a warm day, but it was still cold from the wind, so I went for a hot drink.
Outfit details
Photography by Seb.