Fashion Friday: Where's Georgie?
I'm sure many of you have heard of Where's Wally? or the American/Canadian equivalent, Where's Waldo?. Just the other week I learned that the female version, or rather, the female character that appears in the books — has a twin sister. I knew neither of their names until Cookie and I looked it up on the internet. There's Wilma and Wenda, and both of them wear the same clothes. Wilma apparently appeared in 1990, then Wenda appeared in 1991. It turns out that Waldo/Wally is dating Wenda, and Wilma is his ex-girlfriend.
But they look exactly the same… hahaha.
I bought the stripy jumper in this post from Hong Kong. Scrounging for cheap clothes, James and I stumbled upon this boutique clothing store in a local mall. Hong Kong had a lot of stores that sold designer clothes, so it was a relief to find this little place. I remember seeing a few cardigans, and when I was picking out clothes from the racks, I noticed that the girl helping me out was wearing this really loose stripy jumper. I liked how it looked on her, even though she was shorter than me and probably wearing it oversized. I chose to buy it because of the bold colour and pattern, and have been happy with it since!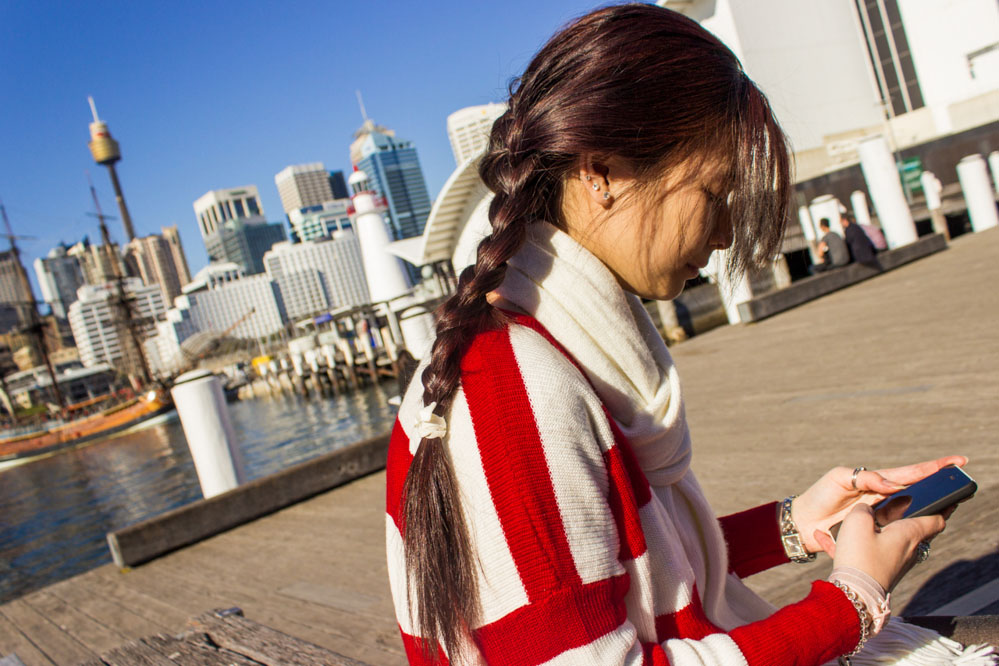 Mine isn't as loose as hers, but that's okay because I don't always like wearing giant jumpers. The wide stripes would probably make the jumper swamp me if it was a loose fit. I usually don't like tops or jumpers that dip at the back, but this one seems to suit the style. And yeah, people keep pointing out the resemblance to Wally.
When we went to Osaka I had to mend the sleeve and sew it up by hand because a thread had run loose. I was quite distraught when the sleeve started splitting because I was already completely in love with the jumper and didn't want to think about looking for a replacement. James got me a sewing kit from our hotel and I fixed up the sleeve on our long Shinkansen ride to Tokyo.
I'm not a fan of the skirt in this post, to be honest. It's from Forcast and is a metallic pale bronze colour. The horizontal pleats go with the jumper, and the skinny pencil style complements the loose jumper. However, I have come to hate this skirt because it is made of material that doesn't stretch enough to allow for walking. I honestly have way too much trouble walking up steps, stepping sideways onto a train, or just stepping sideways at all. James said he once saw a lady at the station in a long skirt that was so tight around the ankles that she couldn't walk. So a tip if you're going to buy pencil skirts or maxi dresses — make sure you can walk in them.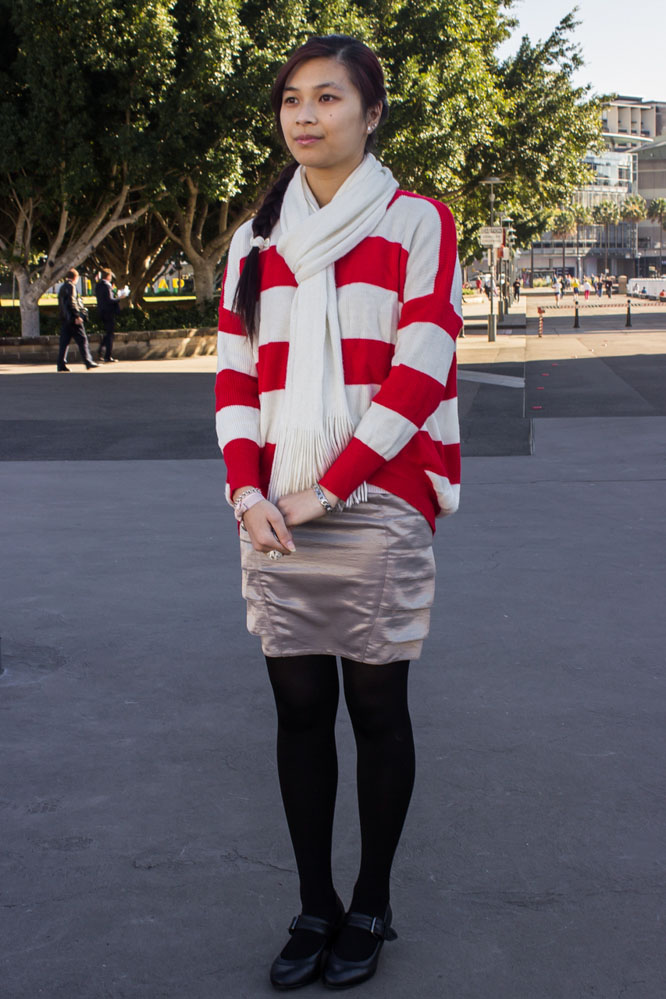 I have definitely been obsessed with braids lately. Ever since receiving Kitsch's hair ties, I have loved braiding my hair. A few days ago I did lots of little braids. Last time I did that was for a Crazy Hair Day event in high school when my hair was down to my knees. I had put lots of little toys and trinkets in it, and used a dozen hair ties. I don't think I won a prize. If I did, it would have been a consolation prize, because mine wasn't the craziest hair. Anyway, when I did small braids in my hair, undoing the braids at the end of the day was more annoying than I remembered.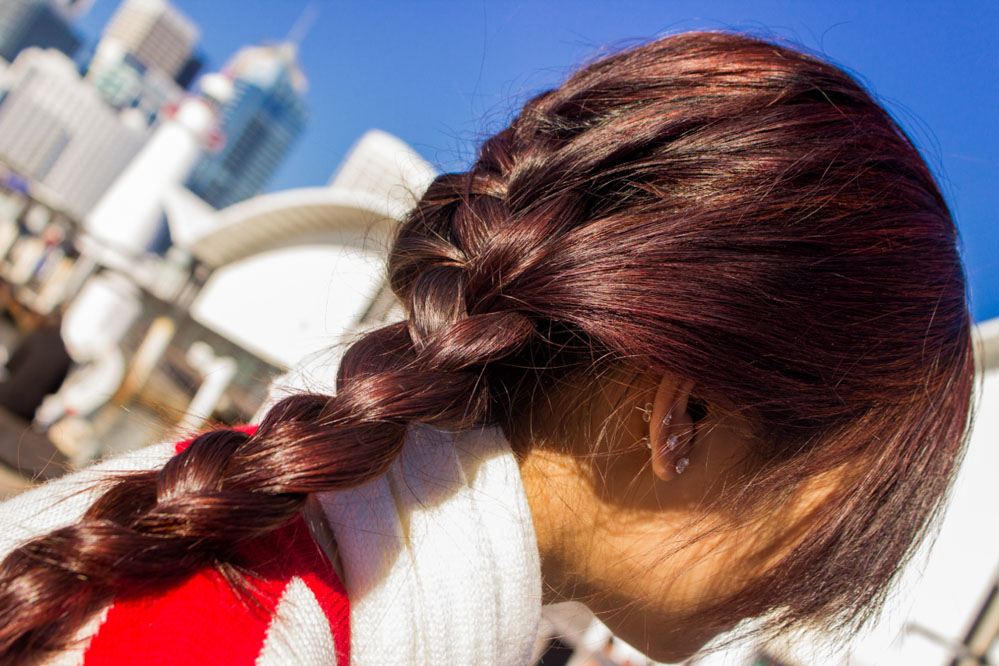 I've done my hair in a French braid that goes across the back of my head. It took me a while to get used to, and sometimes I still have trouble doing it evenly.
As for accessories there isn't much – a huge statement ring from Lovisa, which I love; a few small red rings and a gold pinky ring from Equip; a big red ring I bought from coloresky on eBay.