Fashion Friday: Kitsch Hair Ties and Charms
After Liz told me about Kitsch, I contacted them to see if they would be able to send me some products for review. They kindly sent me two of their charm sets and one of their hair tie sets!
I chose the Pretty in Pink hair ties set because I liked the basic colours in it. I chose the Tri Me and So Fancy charm sets because I like triangles, and I like bows. My reasoning for the silver and gold choices is that I just wanted one of each.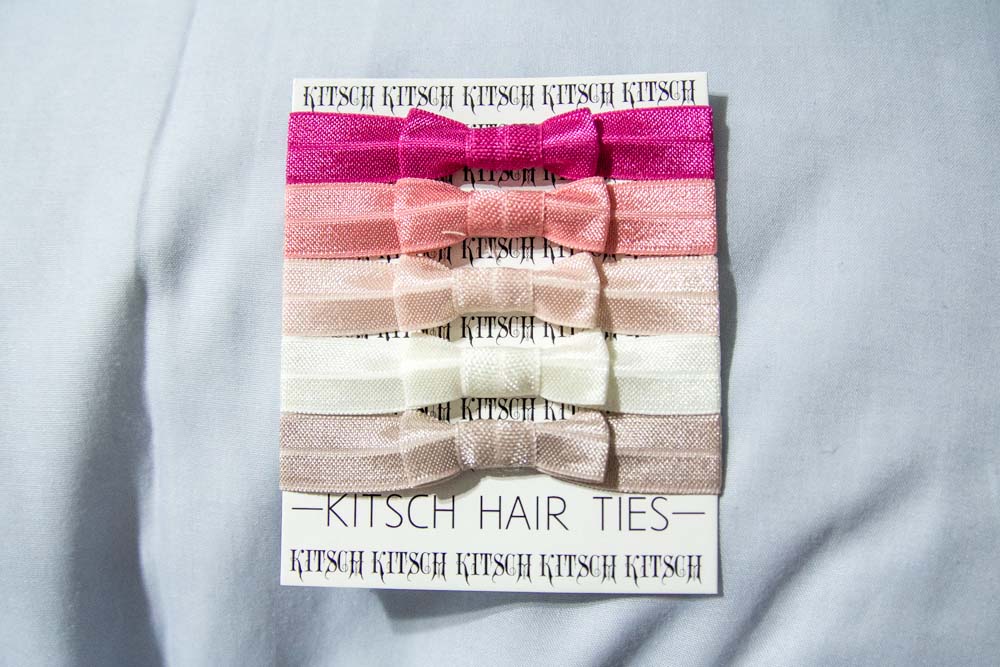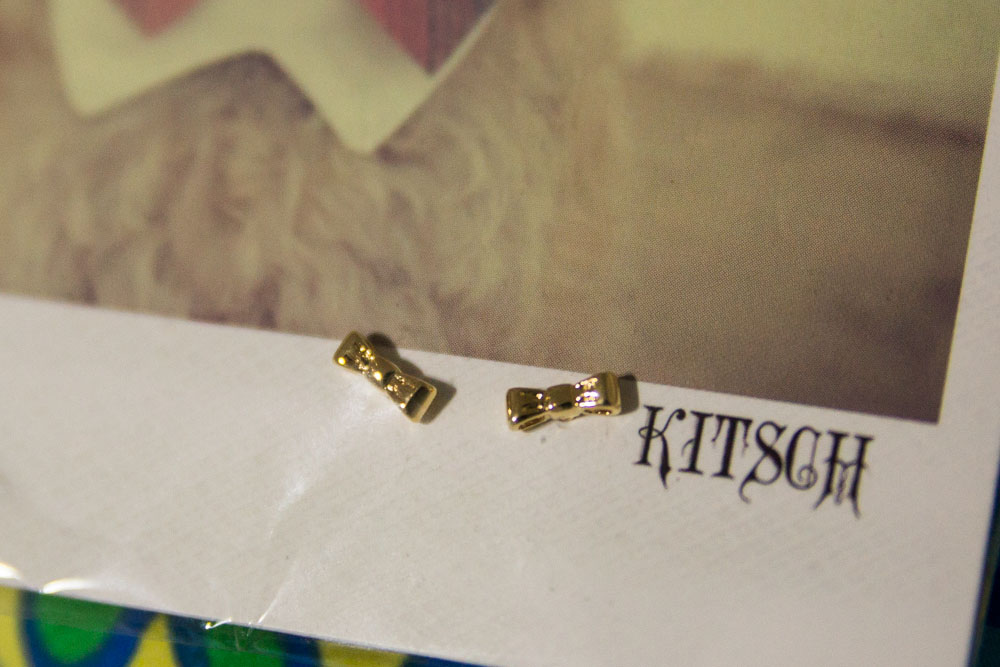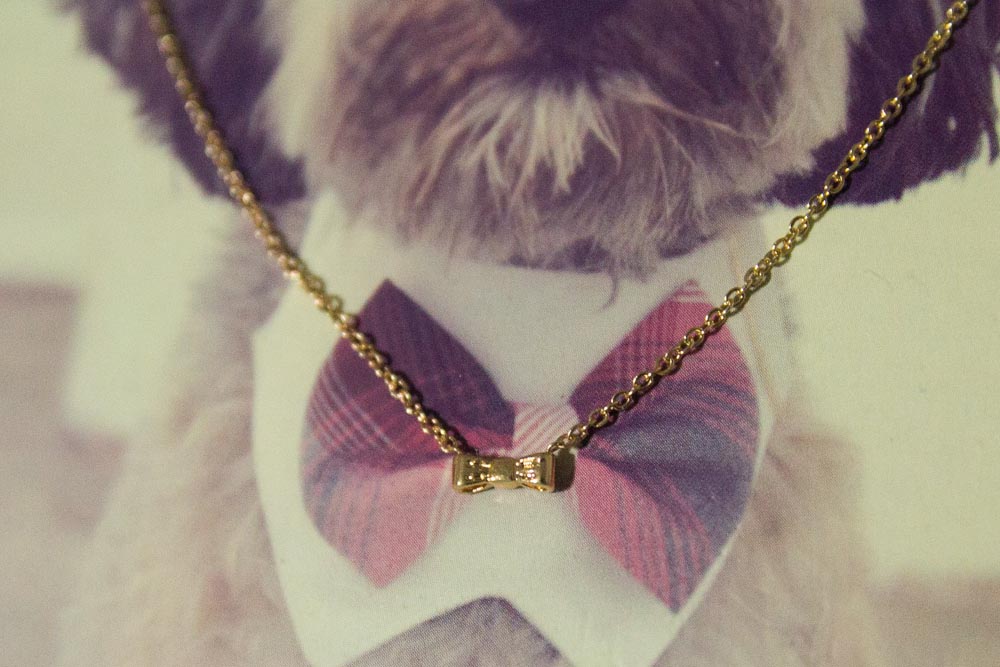 I was impressed by the charm jewellery, because it was gold/silver plated, and the price was reasonable. I was also keen to try the hair ties, because Kitsch claims that their crease-less, metal-free hair ties are the best hair bands out there.
When I did receive my charm sets and hair ties in the mail, I was a bit disappointed that the earring posts had bent during transit. Last time I bought earrings online, I bought earrings with plastic posts that had arrived broken. Good thing I got a refund. The items from Kitsch came in a padded bag, but unfortunately, a significant amount of movement resulted in the earrings arriving bent. This is why I much prefer that earrings are either laid flat, or sent in a box (it doesn't even have to be a fancy one!), because it prevents the posts from getting damaged.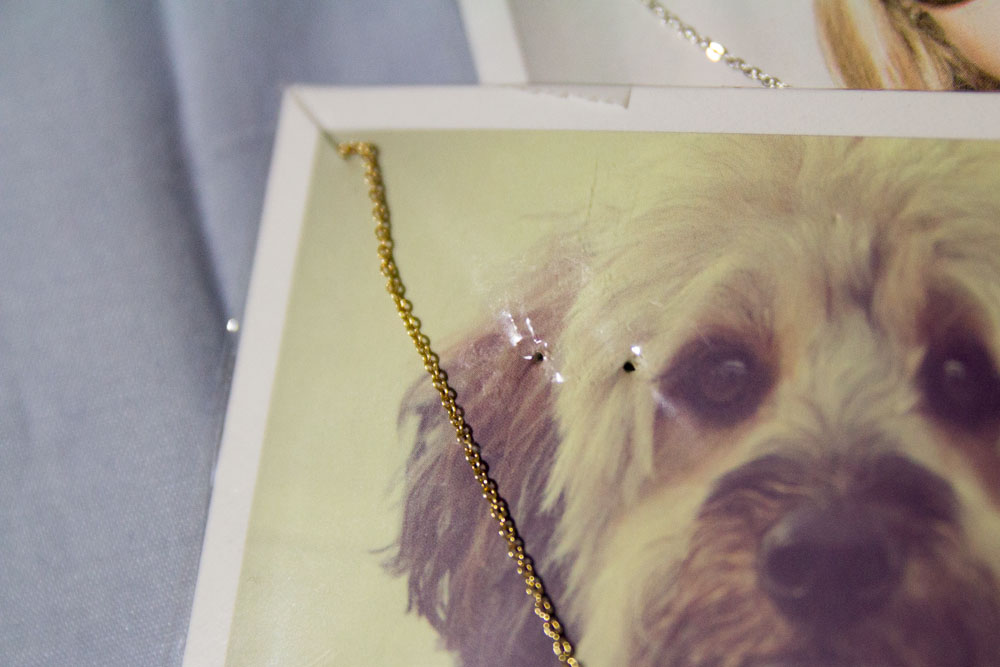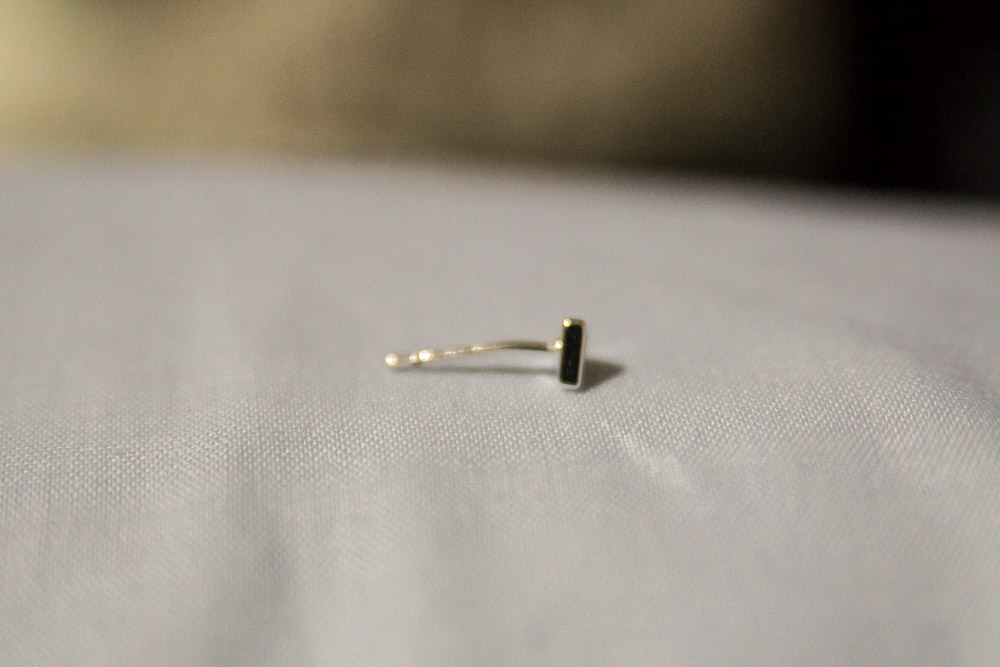 However, nothing a pair of pliers won't fix! I was impressed (and relieved) that the earrings were still in terrific condition and didn't snap after being bent. Definitely goes to show how strong they are. Though gold and silver plated, the earrings themselves are made of brass. All the jewellery has a perfect finish, you can't tell that it's only plated with precious metal. The quality and detail is top-notch. I am already in love with the earrings and I know they will be kind to my ears, because I normally get nasty reactions from most fashion jewellery. The earrings are simple, but beautiful, and of course I'm glad to mix and match them since I have six piercings. I'm really happy with these, and would definitely consider purchasing their earring sets, which also have skulls, hearts, and stars.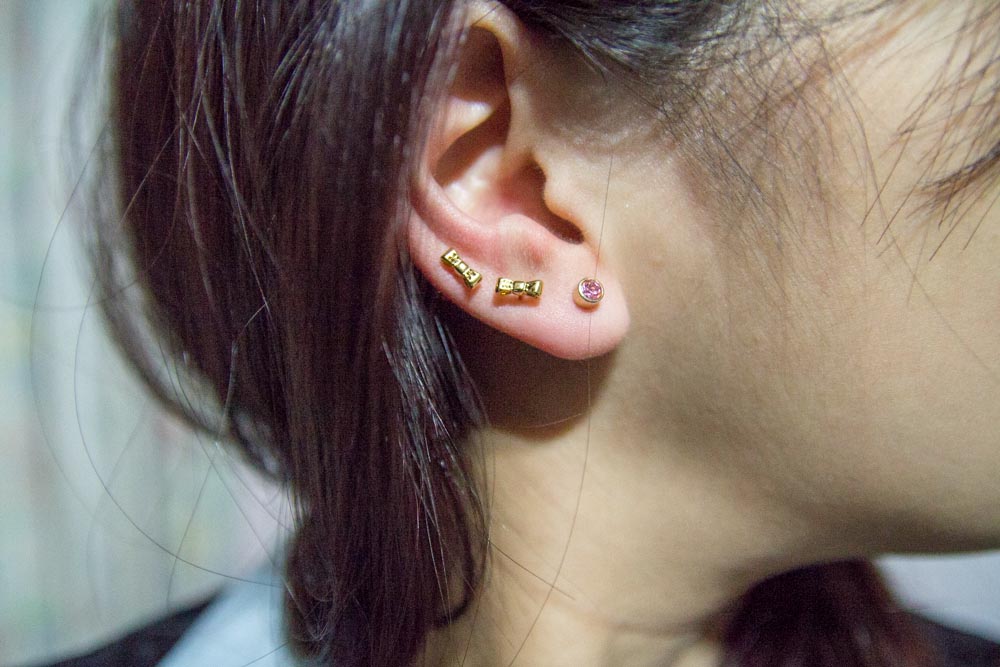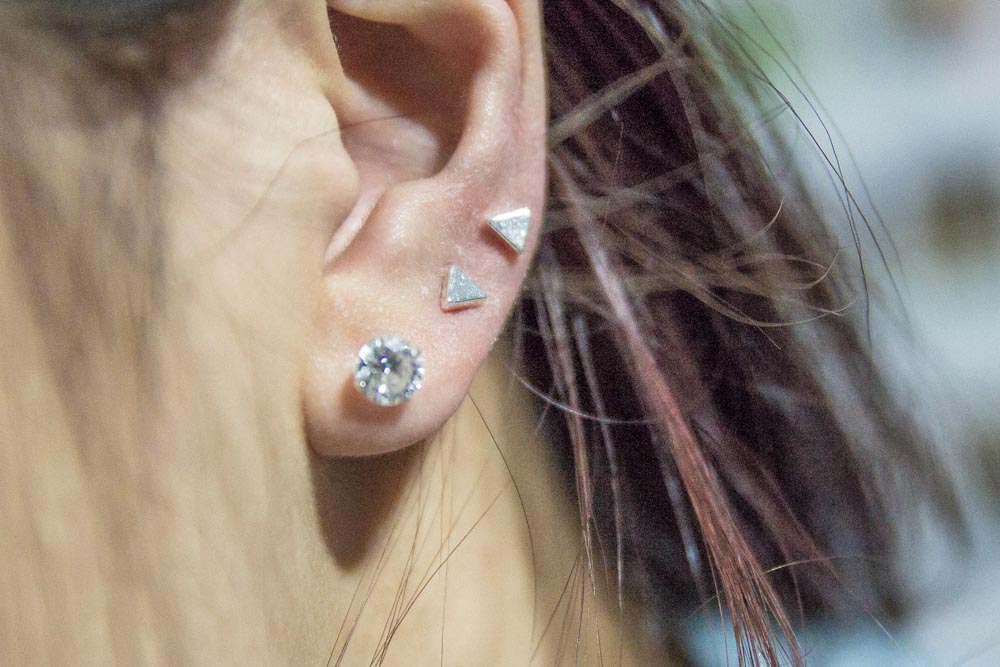 The tiny charms on the necklaces are the same size as the earrings – so delicate. The backing card says "Stack. Layer. Collect." I am personally not a fan of layering necklaces. As delicate as they are, I would prefer to wear one of these as a feature piece so it gets all the attention. I also don't find myself wearing delicate necklaces unless for special occasions. I wear a guitar pick necklace all the time and am always pretty reluctant to take it off, so if I wear other necklaces I prefer them to be long-chained and have large pendants.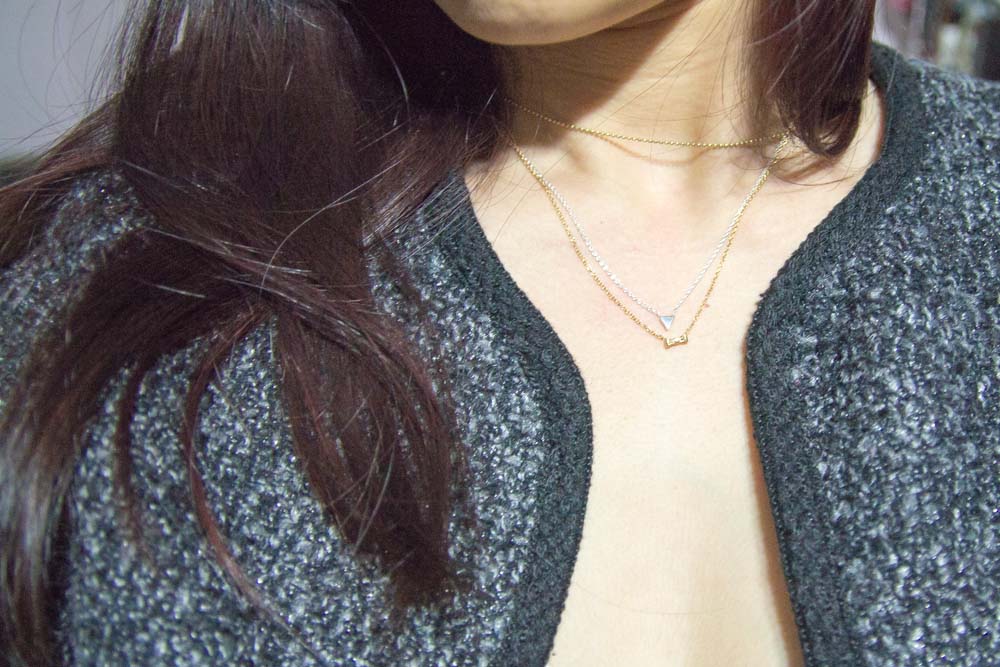 The hair ties are very nice. Most of the hair ties featured on Kitsch are knotted where the ends join, but I chose one of the few with bows. They look quite delicate, and at first I'm hesitant to tie up my whole head of hair with one of them just in case I snap it. The hair tie goes around twice over, and it's holding my hair securely and comfortably in place. I've had other hair ties that hold my hair tightly in place, but usually feel very tight and like my hair is being pulled back. I'm pleased with the snug hold of these ties.
The hair tie slides smoothly off and doesn't take any hair with it, which is a plus. Unlike other hair ties, this one has not lost any of its stretchiness. In fact, after a day's use, they shrink back to their original size.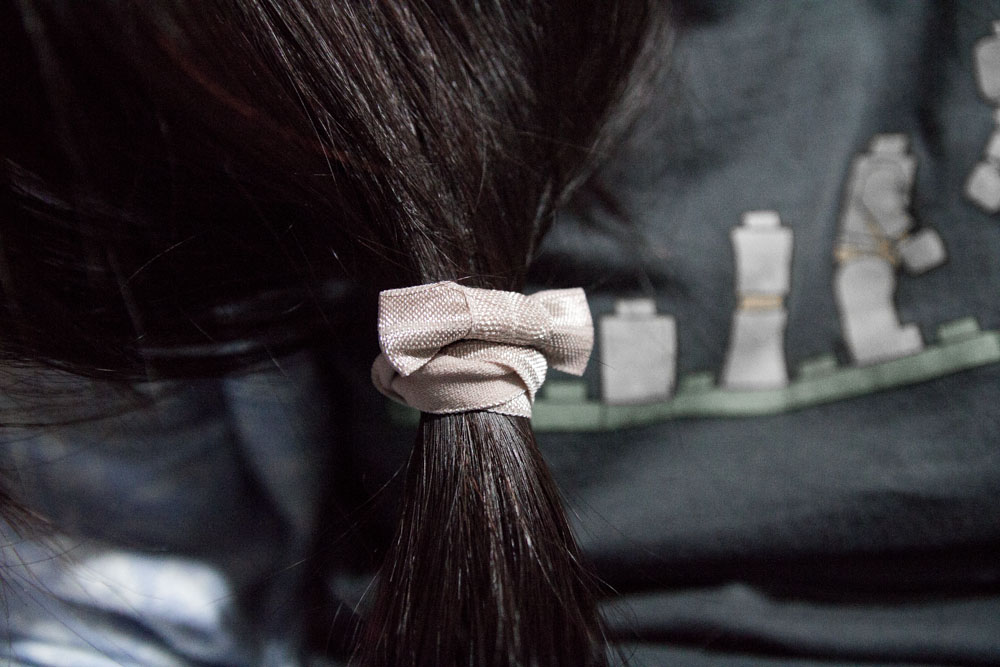 I have been doing my hair in French braids this week as well, using some of the other coloured ties to secure the hair at the end. It's been super windy so I don't want my hair flipping all over the place. :) I'm still a bit unsure that the hair ties will last much more than a few months with daily use, but that's still pretty good. They are also quite nice for keeping on your wrist (though they look a tad like bandages). I'm always trying to make the bows visible, so if I were to buy another pack I would probably go for one without bows.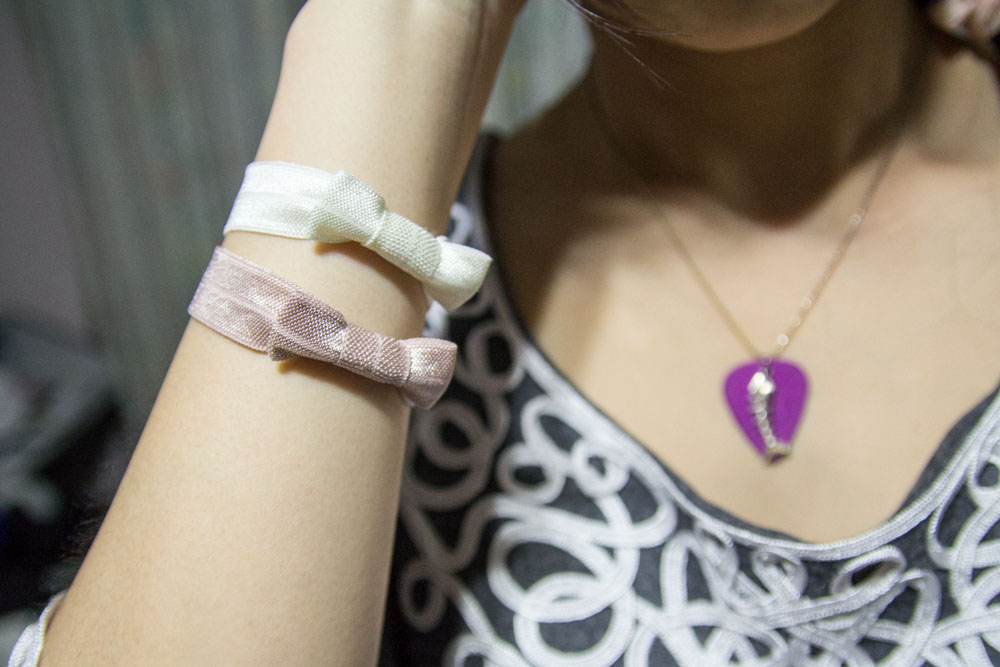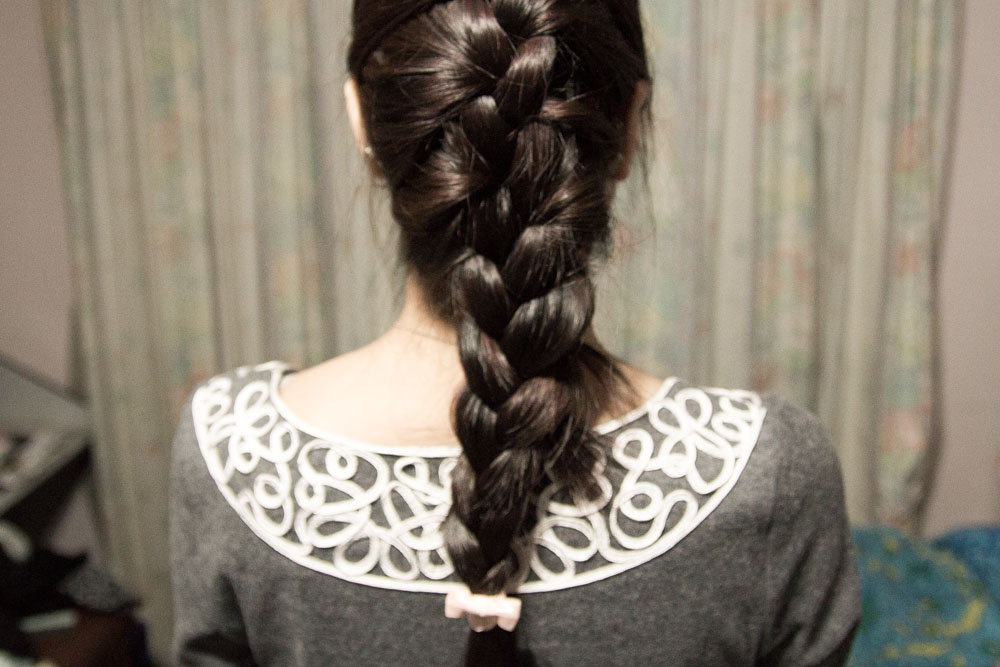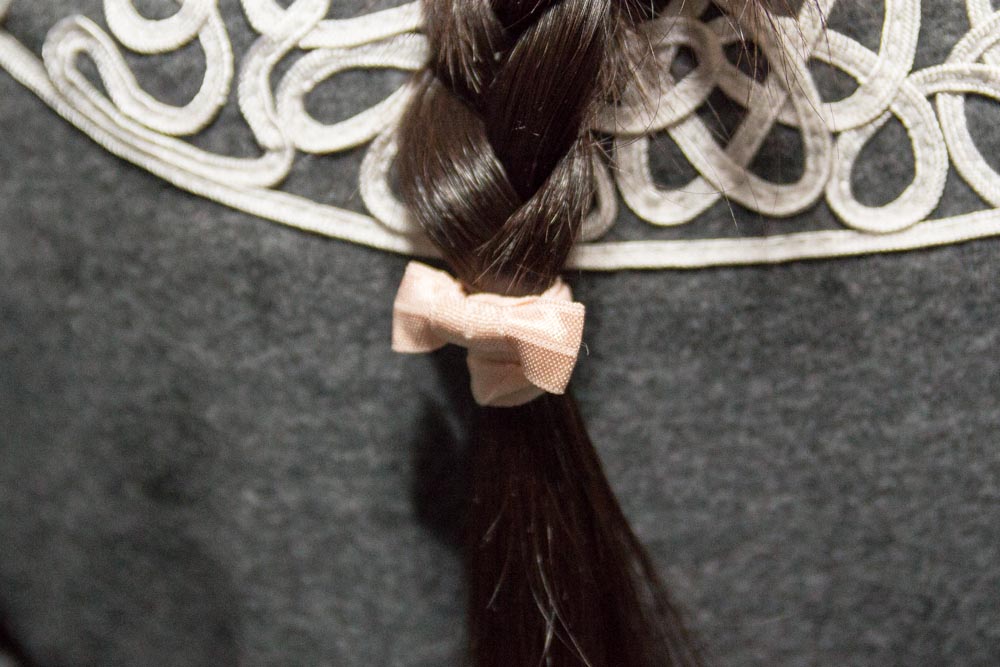 Overall I am happy with these products from Kitsch, and I really love the hair ties. I am glad they gave me the opportunity to review those because I wouldn't normally buy hair ties because they snag, and Kitsch's are really good! They have me enjoying doing my hair up again. Their website also has a Hair and Beauty Tips page which contains a few tips on how to use and take care of your hair ties.
I am also personally more a fan of their earrings than their necklaces, but anyone who likes dainty necklaces and tiny charms on any form of jewellery should definitely visit their online store. You'll probably find a hair tie set that has a style that suits you, too.