Fashion Friday: Watermelon nails and blue summers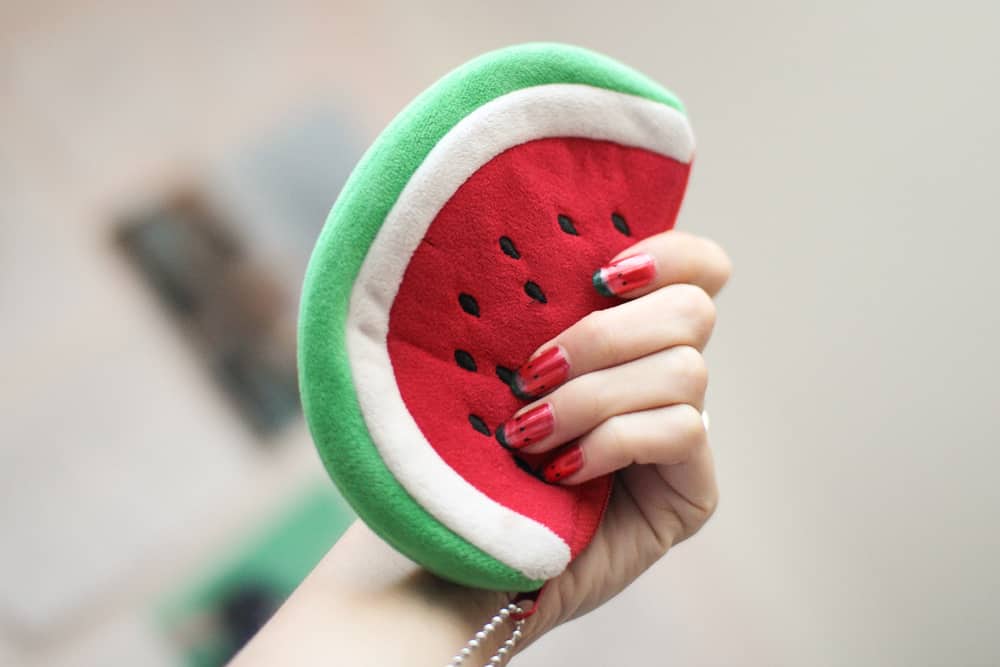 Hey guys! Daniel pointed out that I am very overdue for a Fashion Friday post, my last post being on the 12th October, nearly two months ago! I also said I coloured my hair black, but I never showed a photo.
I don't really have a good one either, heh. It was not a permanent colour and started to wash out. Since I plan to colour my hair a lighter colour next year, I decided to use my purple hair dye the other day. It is also a temporary colour and will wash out after some time. It was hard to see any of the purple but today I took some photos in the sun and the purple was more visible.
I also painted my nails with a watermelon-inspired design. I don't have any nail-painting pens or brushes so I had to make do with the regular nail polish brushes and a toothpick for the watermelon "seeds".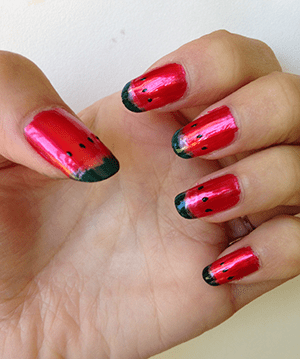 The red went on really nicely, but I struggled to paint on the green tips. I don't think I rolled the bottle properly (protip: roll bottles of nail polish through your palms rather than shaking them, to prevent air bubbles) because parts of the green polish were darker than others. As a result, some of the tips were very dark green. Too dark.
For the white parts, I didn't have a very white polish, so this was more pearly and more translucent. It didn't look very nice, so the whole thing ended up being a mess. I didn't want to fuss too much so I did the seeds, using a toothpick and black nail polish. That was probably the part I was most proud of. After leaving it all to dry for a bit, I covered it with a non-chip coat and then left it.
That was a bit disappointing. I hope I do better next time!
It's summer already in Sydney, but I suppose I am still embracing longer clothes because I will be heading to Hong Kong and Japan with James this week, and it will be winter time there. You might have seen the same top when I went to Newtown Festival. I bought it a few months ago from Cotton On when Tristan and I decided to buy stuff and save on shipping. I liked the style because it was sort of loose-fitting, and I have a thing for the batwing-style tops that hang under the arm.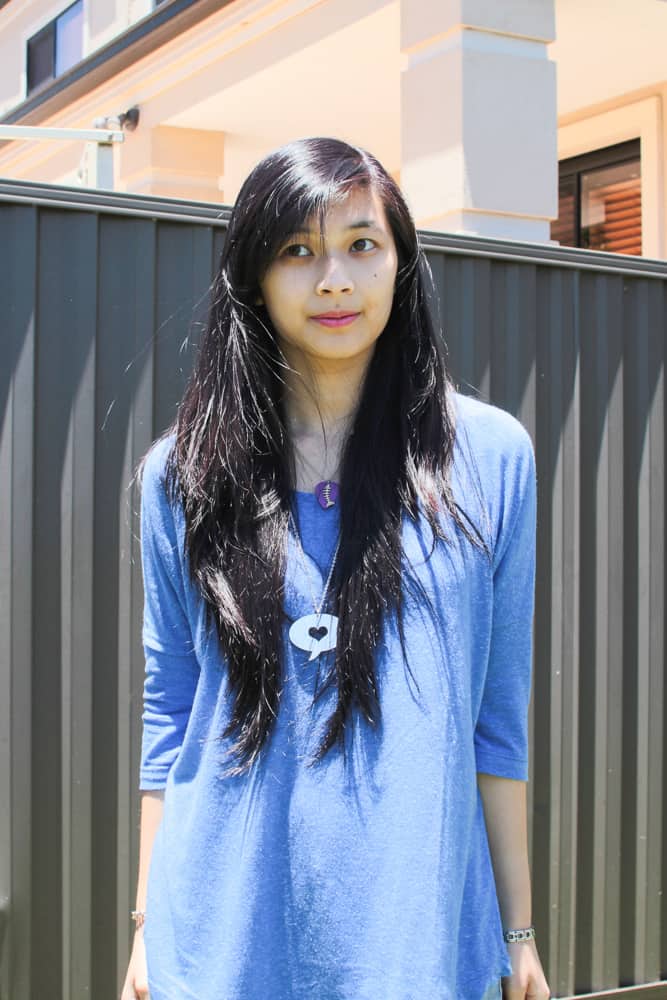 I don't normally wear jeans since it's awfully hard for me to find ones that fit me or feel comfortable, but by golly do I love this pair. I bought them at Jeans West about a year ago. I remember first wearing them to work and my workmates were surprised because they had only ever seen me in skirts and dresses. Earlier this year, one of my university friends said she didn't recognise me because I was wearing pants.
I do love this pair of jeans though; it's one of my favourites. It fits very comfortably, though it doesn't stretch much, so it feels a bit tight if I want to crouch down, for example.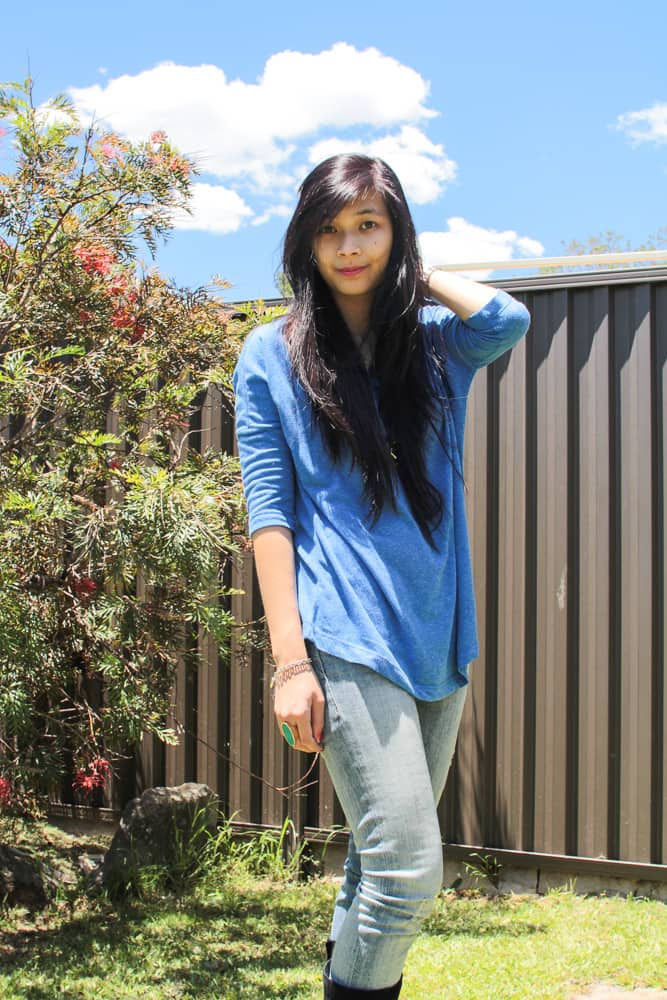 The big speech bubble necklace is from KidViskous. I believe I wrote about it in another post too.
I got the big oval ring from Equip. Actually, now that I think about it, it might have been Diva. They are my two go-to places for fashion jewellery. I am not usually a fan of huge rings because I prefer thinner ones or smaller ones that I can layer, or that I can wear many of without looking too over-the-top.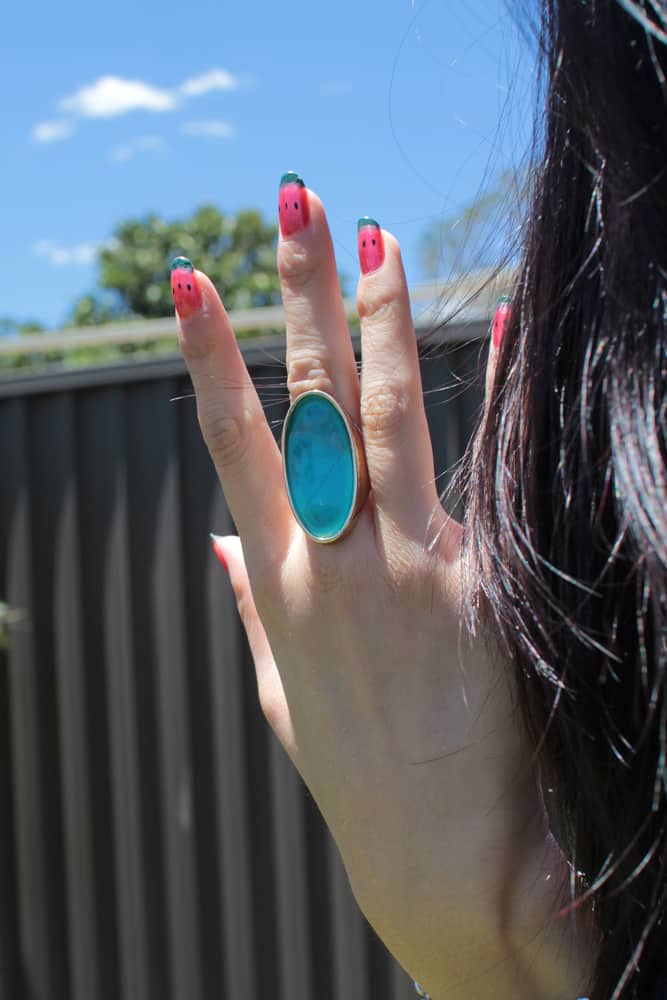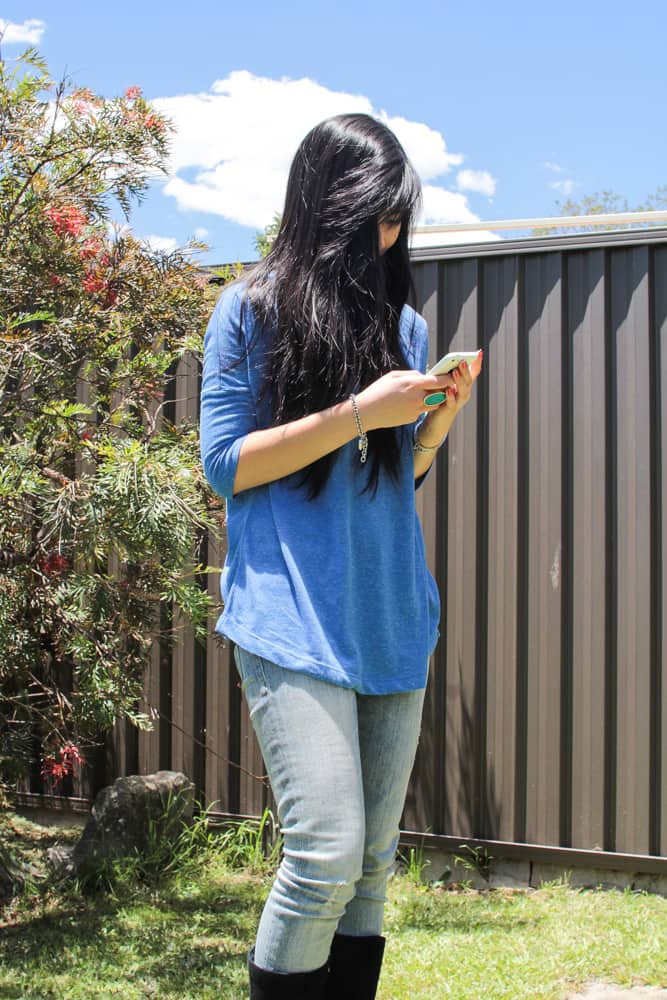 Boots! Ha. My boots are the wedge-heel Soft Soul ones I featured in another Fashion Friday post.