A relaxing stop in Colmar
This is the seventh in a series on a Europe trip that myself and my husband Nick took in April–May 2019. If you're new here, catch up on the other posts – or you can read the previous instalment about Munich! 😉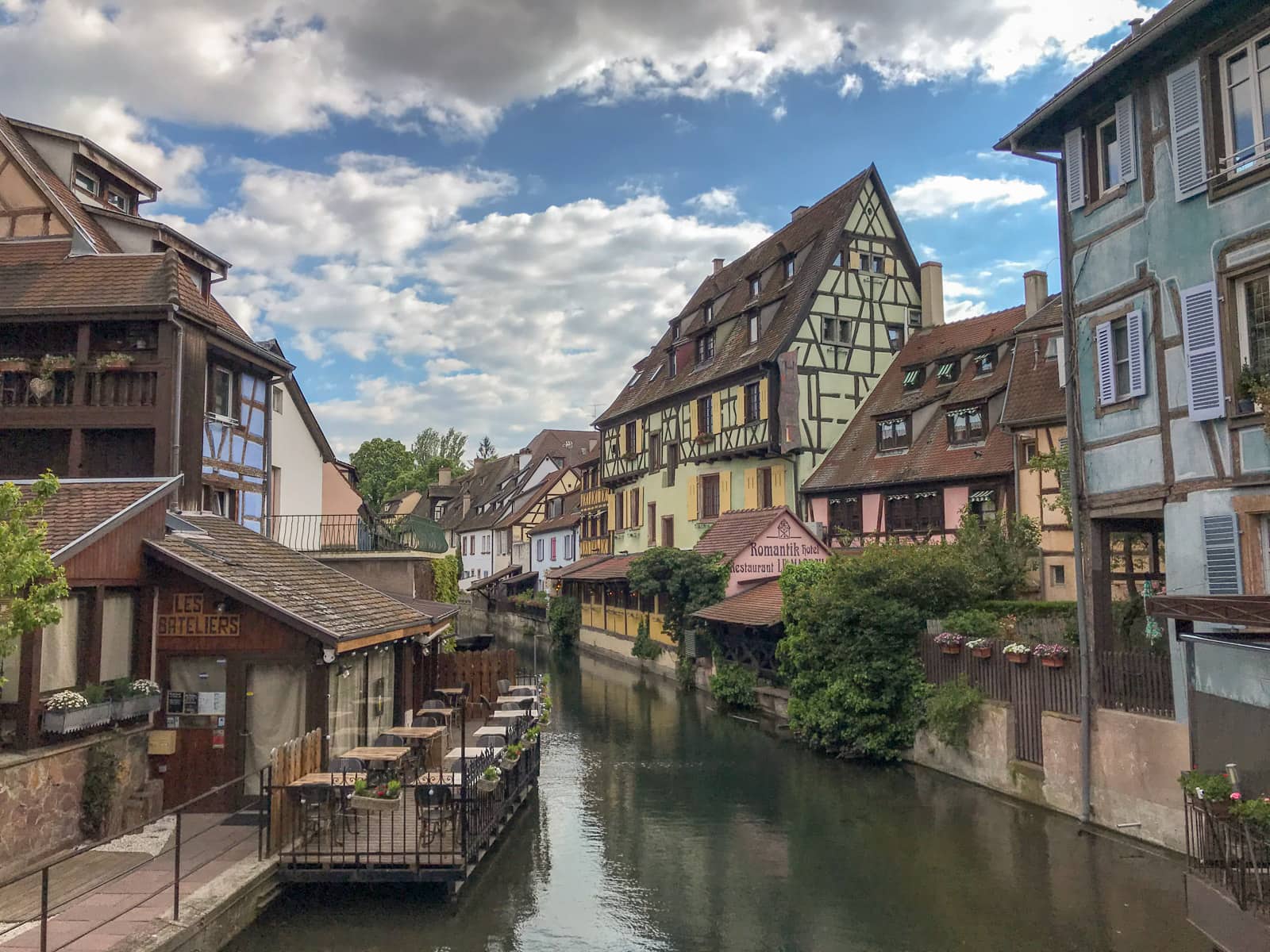 I've mentioned this quite a few times over the last few blog posts I've written, but the little city of Colmar that we visited on our Europe trip was beautiful. A small city in the region of Alsace, France, it served as a nice relaxing stop on our trip, a bit of a break in between the "madness". This won't be a very long post at all – in fact, it might be really short! I didn't even take that many photos. The photos really, really don't do the place justice. It's such a quaint little town, almost like stepping back in time because the roads are not modern and the architecture is sort of old.
We got a train from Munich to Colmar, and then we took a short walk to the location of our Airbnb. Our Airbnb host met us nearby and she was incredibly friendly. She told us about some of the locals' favourite spots, and also showed us around the apartment. It was up three flights of stairs and it was a very tiny spiralling staircase. Thank goodness I had a small suitcase, haha. Our host had a guestbook, too, which we made sure we signed before we departed!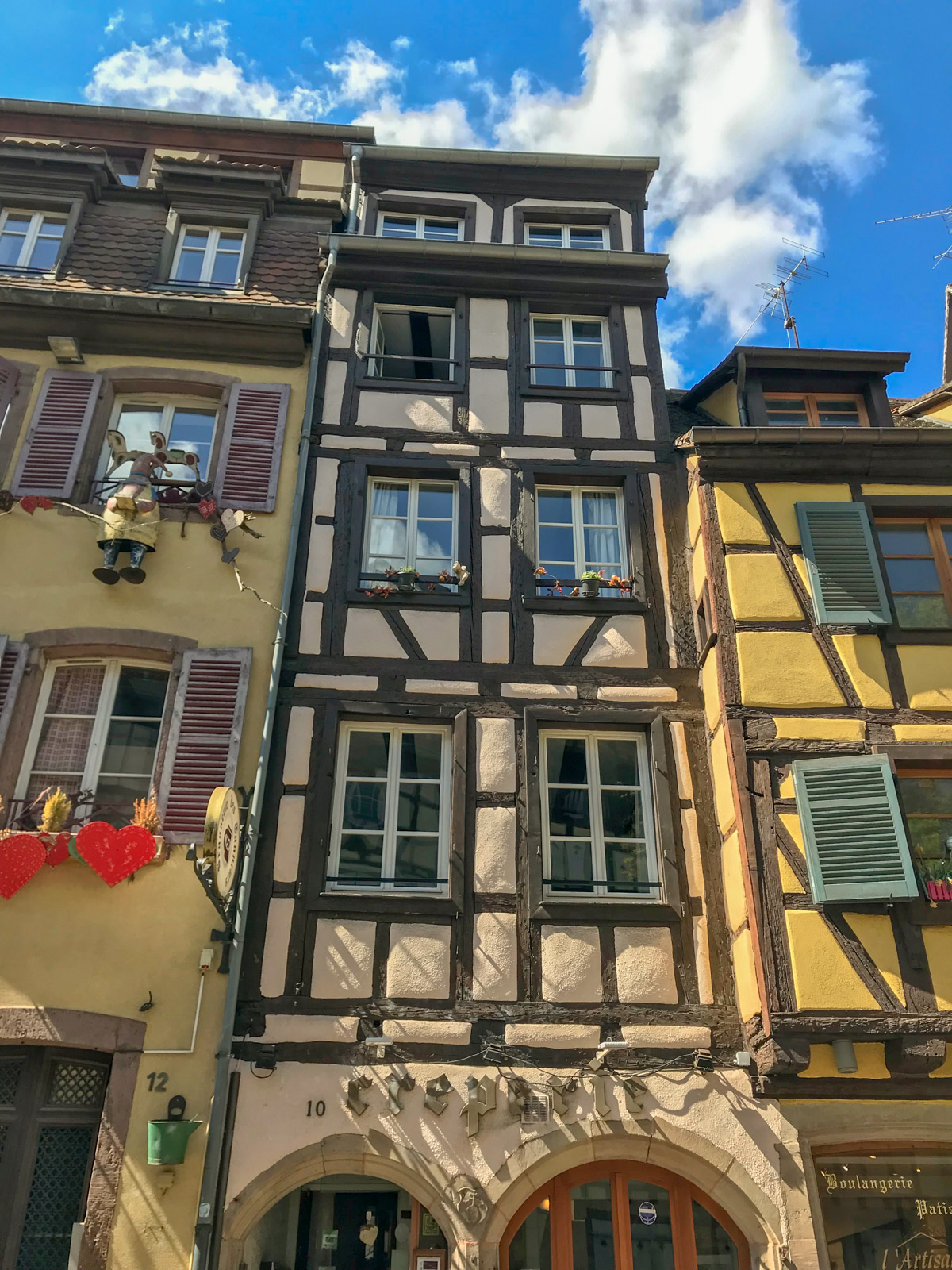 Even though we only stayed in Colmar for two nights, it was really interesting to us how it was very quiet at night – the tourists on their day trips had disappeared, and they would start rolling in at 9:00am or something like that. Since our Airbnb was in a pretty busy (well, busy for Colmar 😛) location, there was a bit of a live music performance going on one night, and there was a market being set up on the morning we left. And, it was funny how we could see the tourists taking photos of the building we were staying in, because I guess it was quintessential Colmar.
On the afternoon we arrived, we went exploring and found a Michelin starred restaurant called Wistub de la Petite Venise, which we planned to visit later when it opened. We crossed a bridge that was very popular with the tourists, but as with all touristy spots – as soon as we walked off the main road, it was quiet and we had the place to ourselves.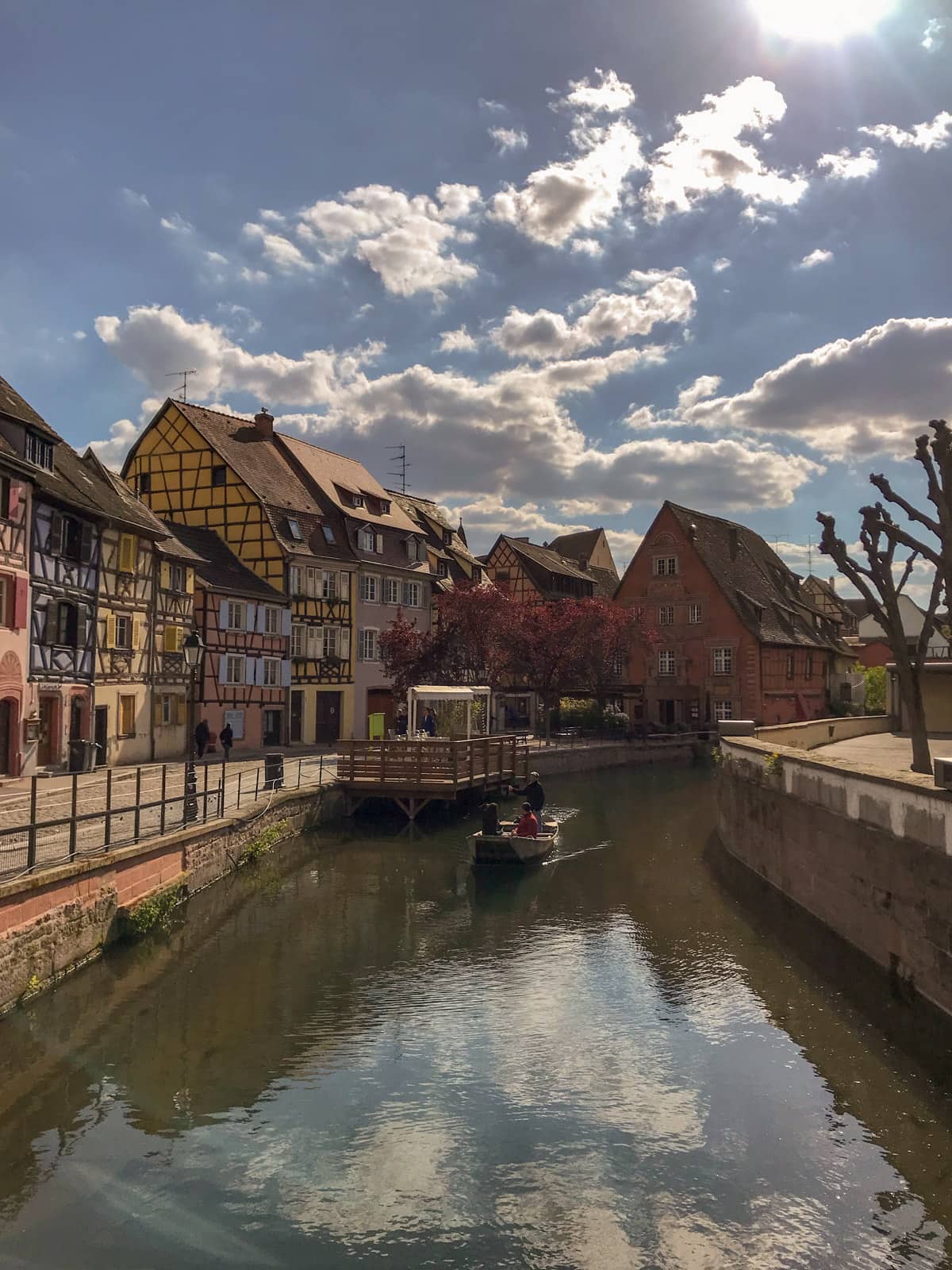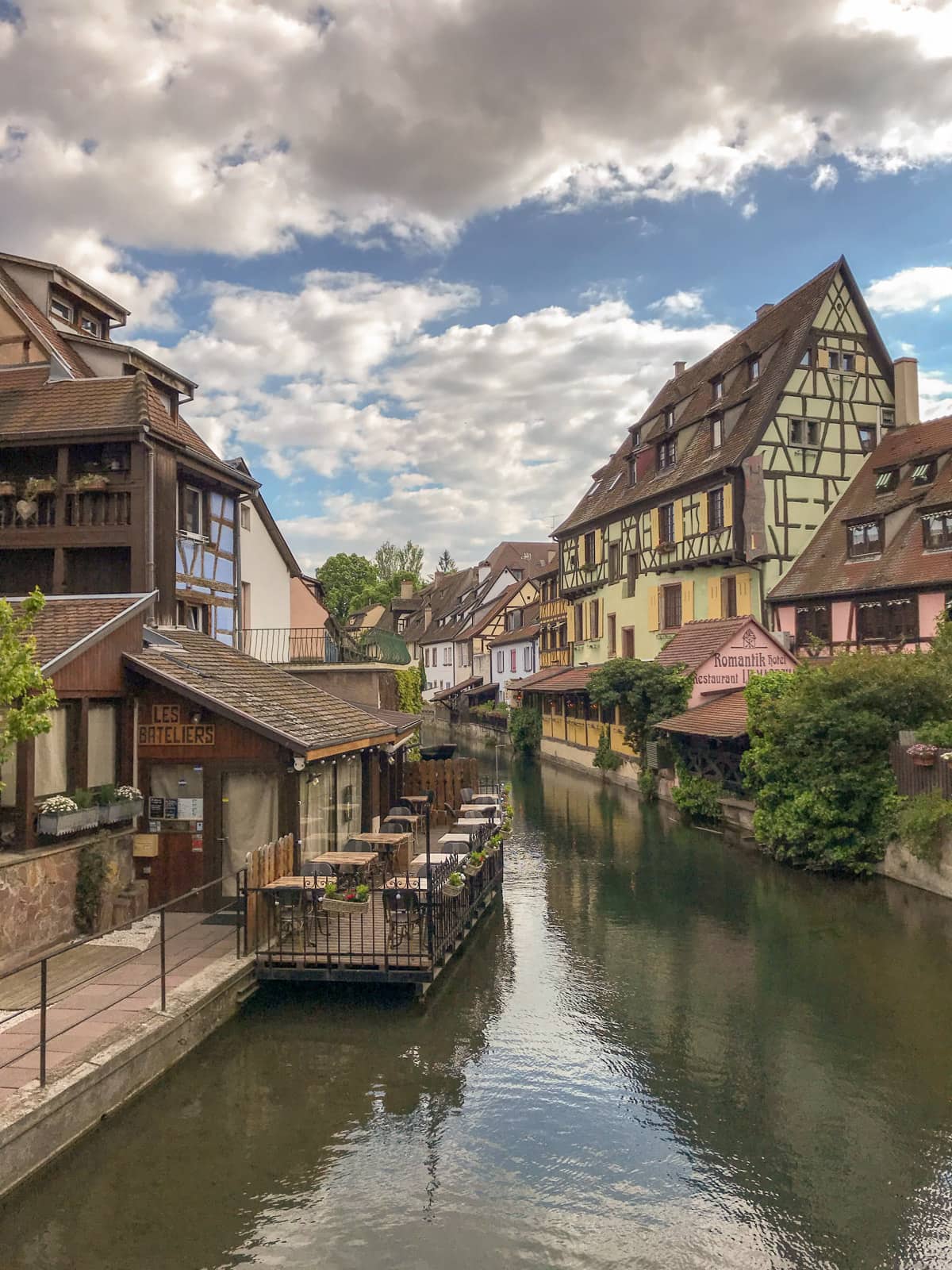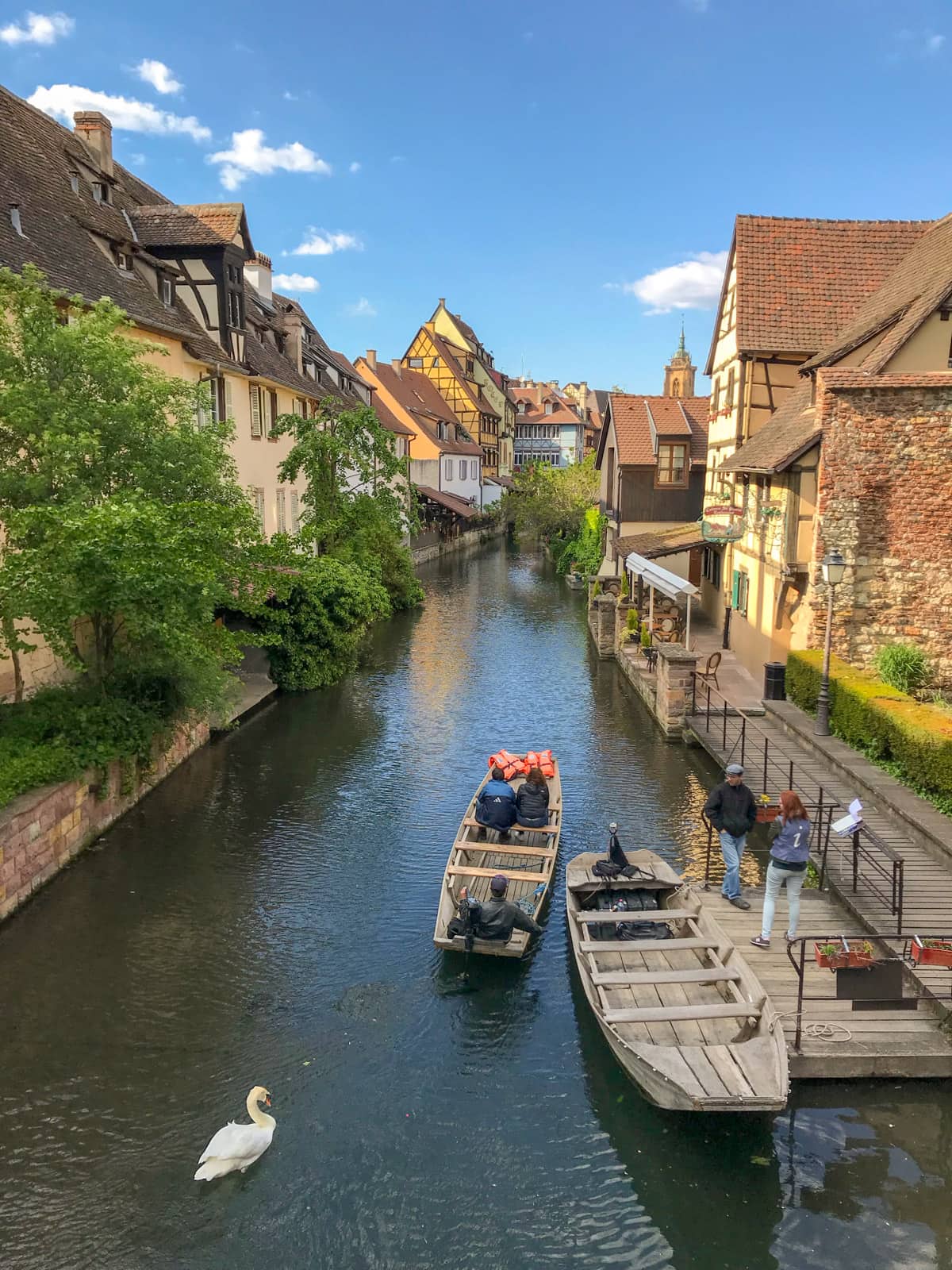 That's where we took this photo and many photos from my Fashion Friday post last week. ☺️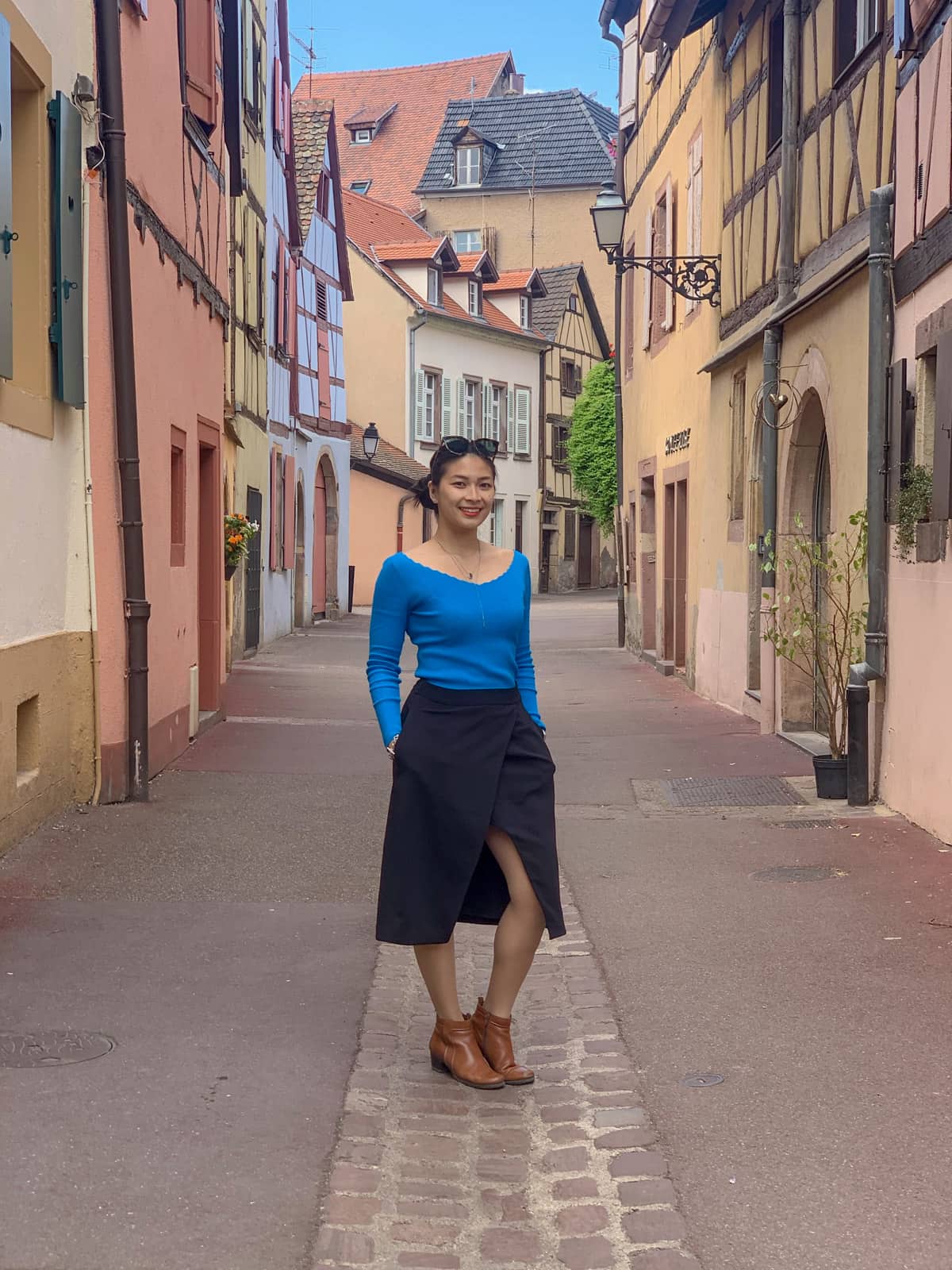 The restaurant was wonderful – the quality of the food was great, and really tasty, and it was authentic Alsatian food. There was a group of American friends at the table next to us who struggled to understand much of the French. 😅 Although Nick has a pretty good grip of the language, we still had to get someone to translate for us, but that wasn't a problem. I got some pork – a bit of a daring move for me because I'm not big on pork, but I planned to order dessert if, for whatever reason, I didn't like the food. Haha.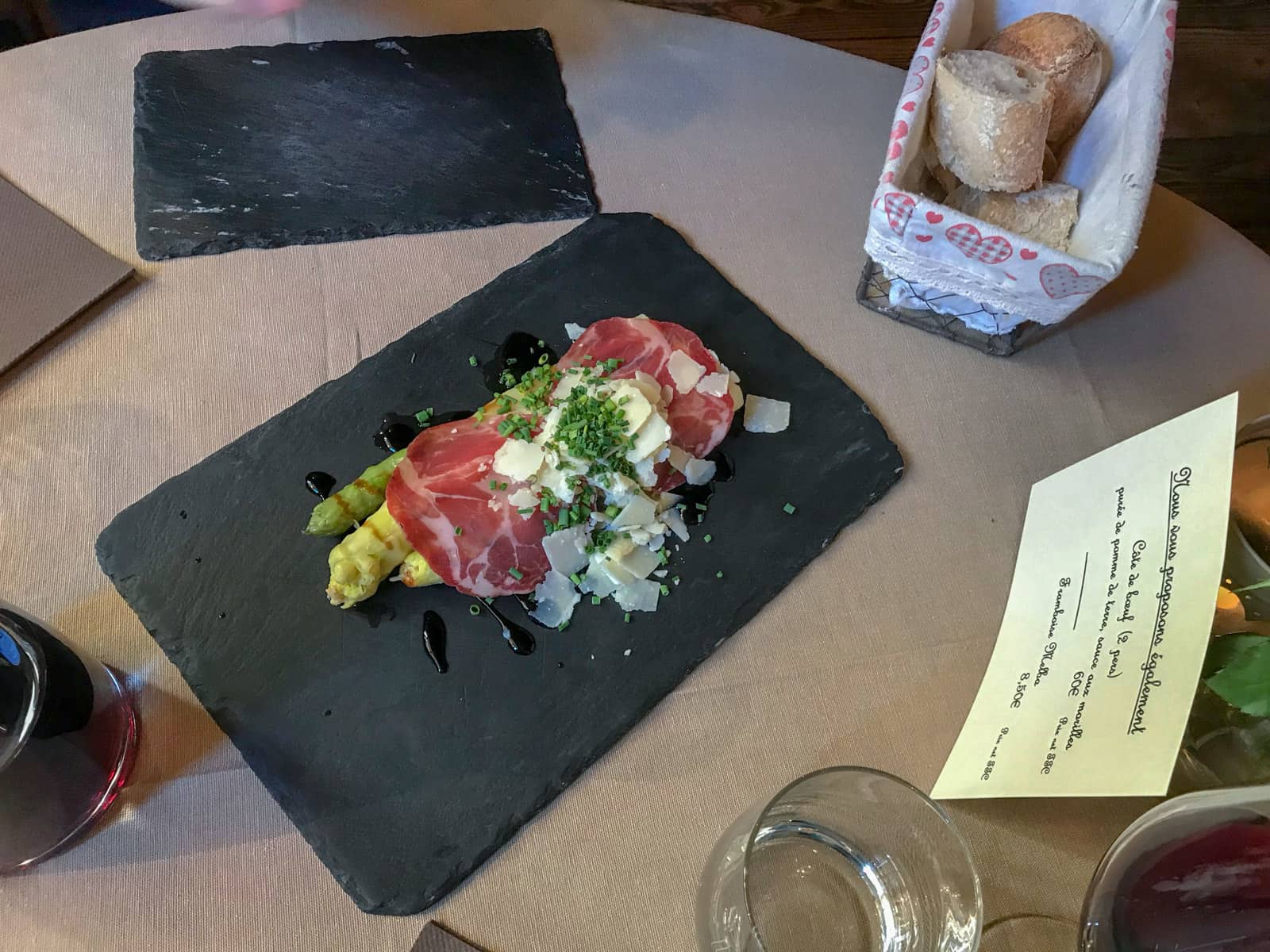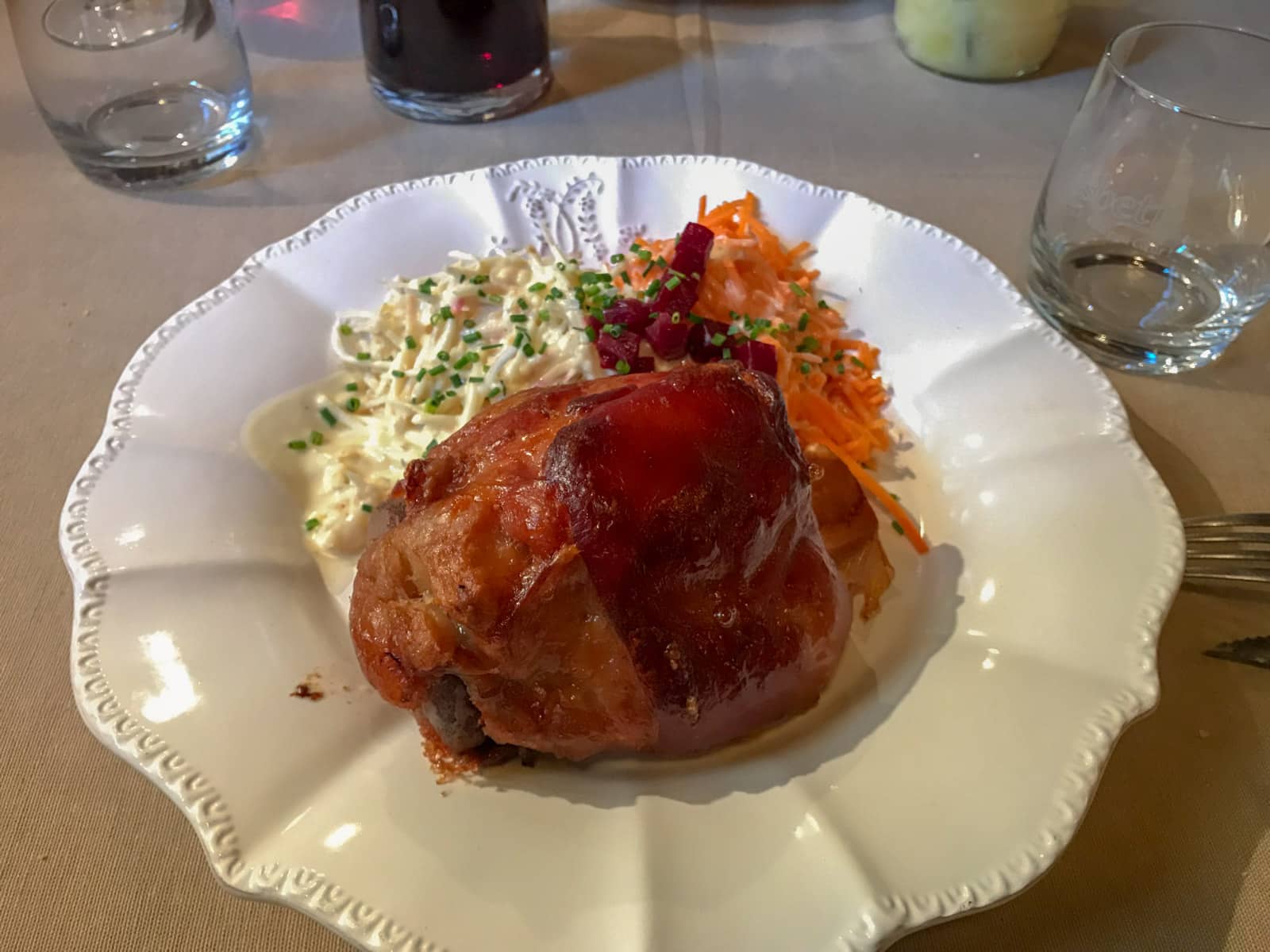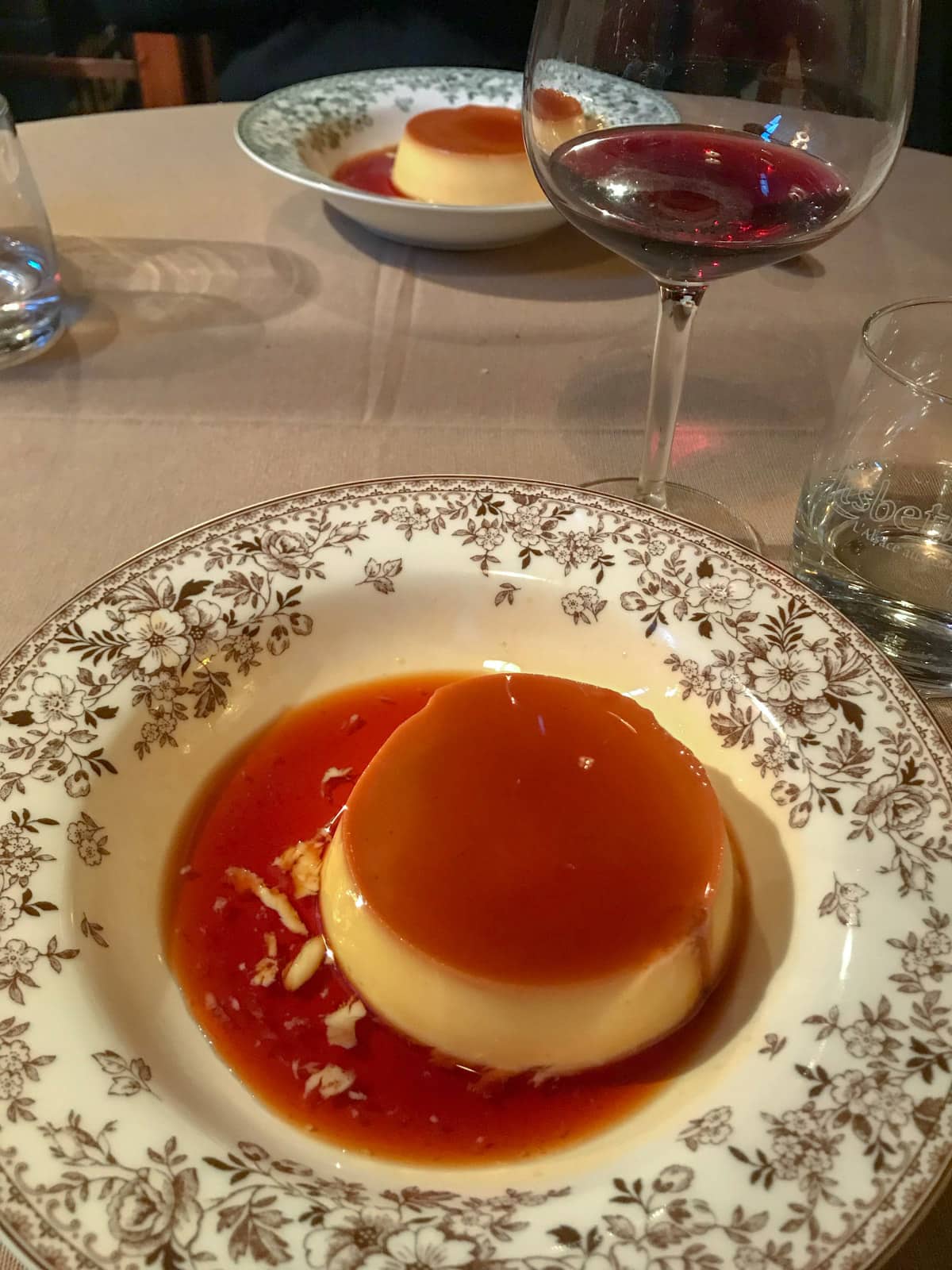 The next day we explored the shops around town, and we ventured into the part of town near the train station. There was a nice park with a fountain, and we passed a museum or two along the way – but we had no plans of exploring them. I ended up buying some tea, and we also ate and bought some Alsatian biscuits/cookies. It seemed to be their speciality because we saw a lot of the shops popping up.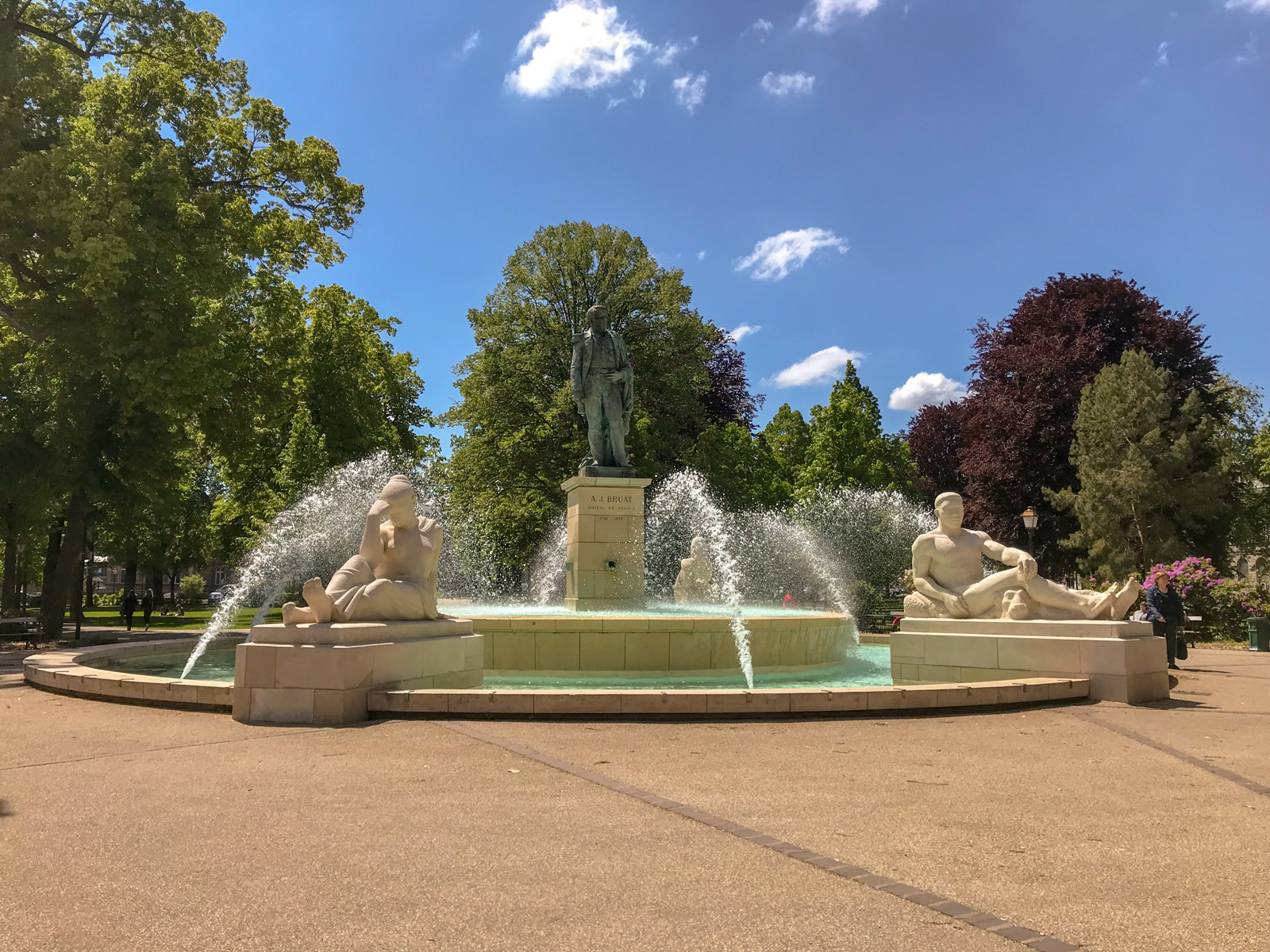 Also, because I'm obsessed with caramel, I had to stop by and grab some caramels in different flavours from a well-stocked caramel shop. The shopkeeper said she really liked my outfit and that was really stylish. I thanked her, but quietly remembered that I was pretty much wearing the same outfit the whole time I was in Europe… 😂
For a snack/late lunch we went to the lunch spot that our Airbnb host recommended, although, of course, we were only going for dessert and snacks since it was well past lunch time! I took the opportunity to have a pot of tea.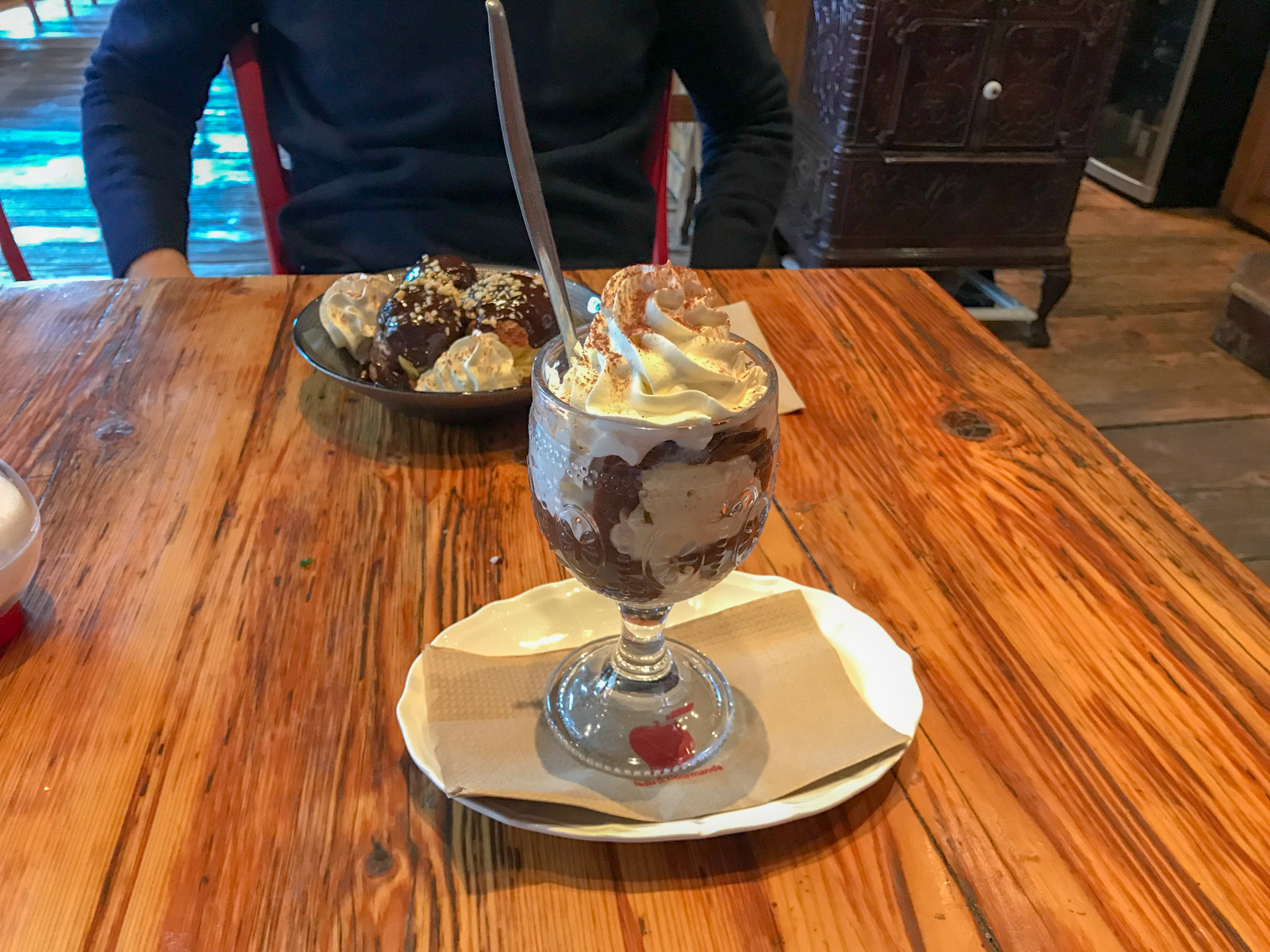 For dinner we went to a seafood restaurant called Aux Trois Poissons. It had some interesting Japanese-French sort of cuisine, and was on the fancy side, but so delicious and well worth it. 🤤 We choose to share an entree of raw tuna, and though the one serving was split between two plates for us, it was still sizeable. We also got a little sample with some raw salmon, but I don't quite remember what the white pudding-like part was. It did taste a bit like fish as well.
I think I got a seasonal fish option because I can't find what I ordered on the current menu, but it was fish served up with some pasta and was really delicious. I was really looking forward to it and it didn't disappoint. And of course, we got some dessert too. Creme brûlée is very much my thing – I think from the desserts I chose on this trip, you can probably get an idea of what kind of desserts I like, hehe.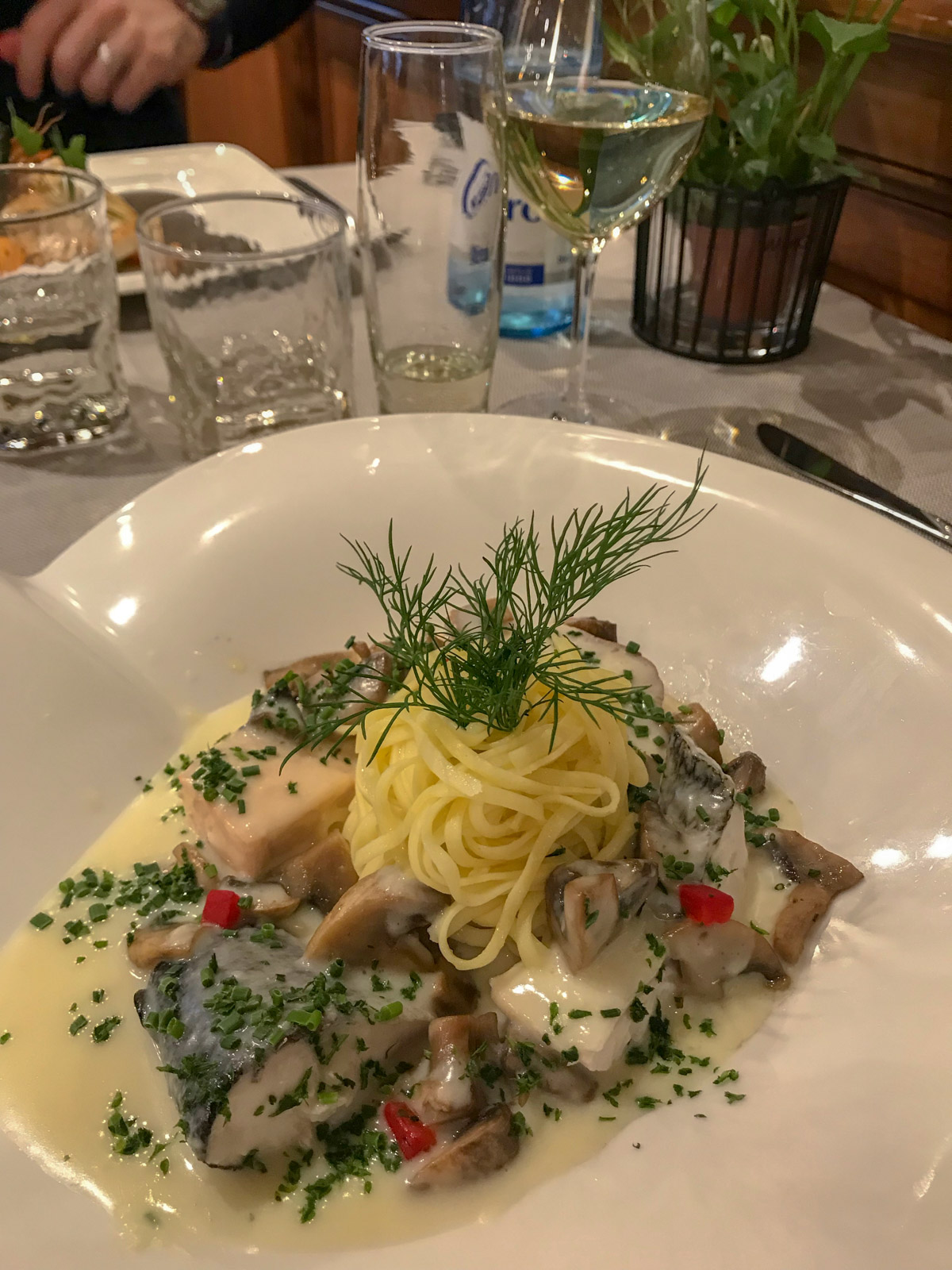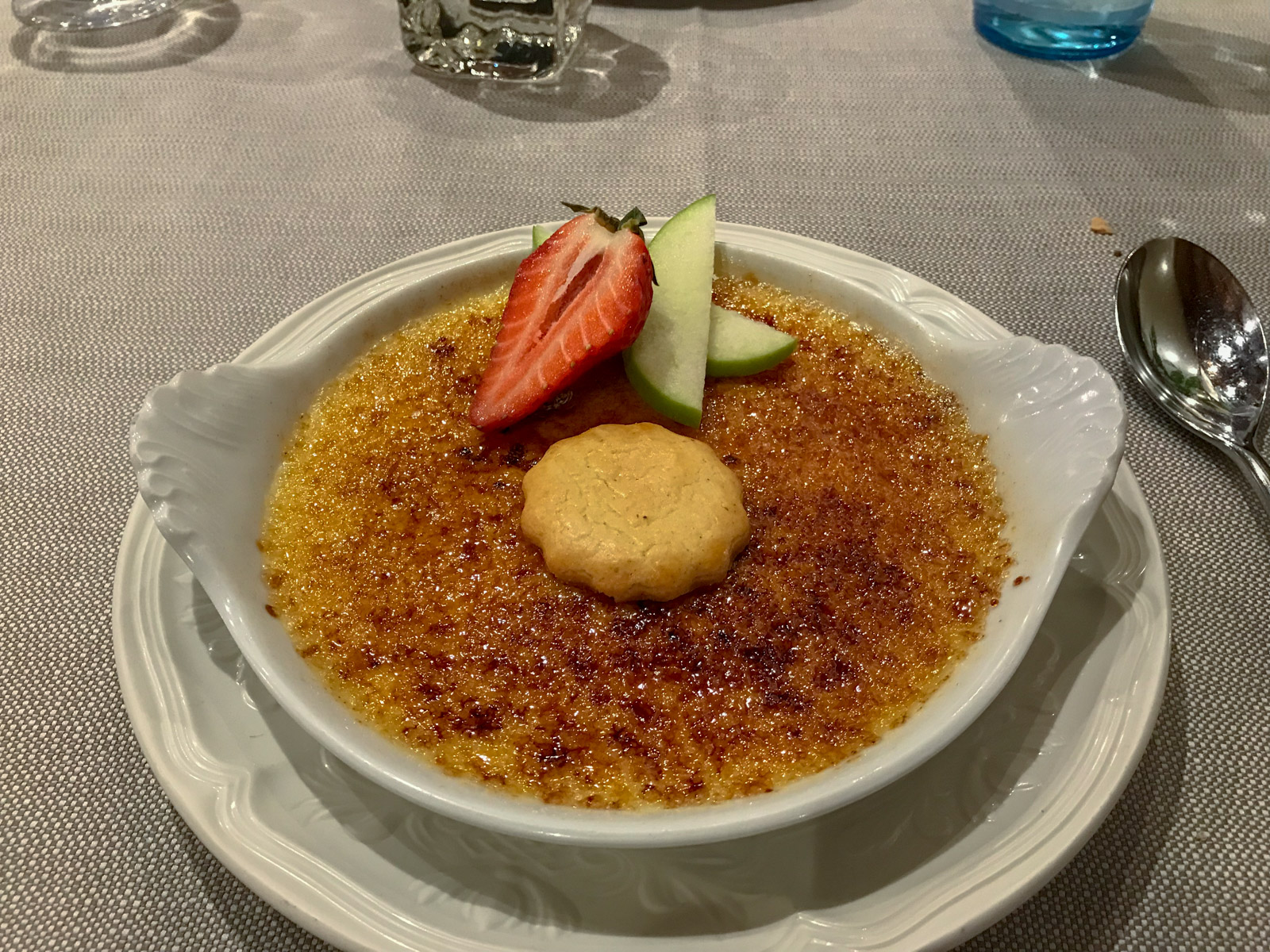 And that was really it from our trip to Colmar – a short, quick one, before we boarded the train to Paris the next morning. Colmar was just the refreshing break we needed mid-trip. We didn't get the opportunity to get a boat ride in the river (and it was not very expensive, like less than 50 euros, if I remember correctly), but if we return to Colmar, we'll definitely make time for that.
---
I must admit, part of me really did want to keep Colmar a secret to avoid hordes of Instagrammers populating such a pretty, quiet town, taking the same photos everywhere… but it was too lovely not to share. Does Colmar sound like a place you would want to visit?
You can check out the hashtag #cookesEU19 on Twitter or on Instagram for summaries and photo highlights of our Europe trip.
We'll see you next time for a blog post about our second visit to Paris!