🍻 Three cold Spring days in Munich
This is the sixth in a series on a Europe trip that myself and my husband Nick took in April–May 2019. If you're new here, catch up on the other posts – or you can read the previous instalment about Vienna! 😉
Munich was exceptionally cold during our short visit in May 2019. I mentioned this in earlier posts, but even the locals said Europe was experiencing a very cold May, colder than expected. I was glad I had my blue sweater to last me through the cold days.
We got a train from Vienna to Munich, and were able to enter our Airbnb straight away. I remember being rather underwhelmed by some of the Airbnb options in Munich when we were looking for accomodation, but our Airbnb was actually better than we expected. It had some homely touches like fresh fruit (!!!), tea, coffee, and our host even supplied a bottle of wine (which we didn't have, but oh well).
I also got really obsessed with the sheets on the bed because they were in this radical, rainbow-coloured geometric print and were so fucking soft. I even took a look at the tag to see where I could buy a set for myself, but it was for a homewares store that wasn't selling the exact same print anymore. I was bummed. The print also looks like the print of a skirt I purchased second-hand recently too… so I guess the skirt will kind of remind me of it. 😆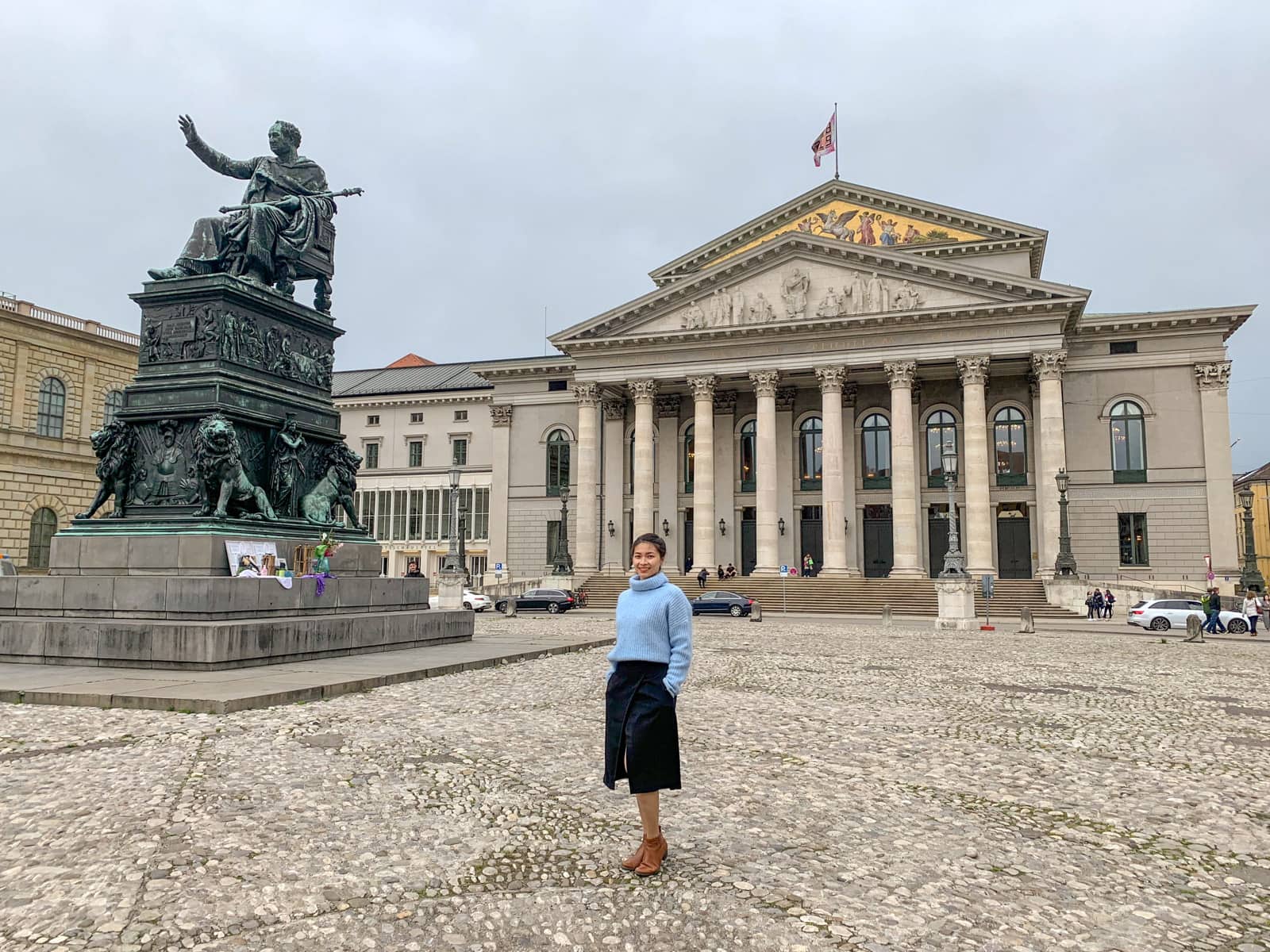 On the afternoon we arrived, we caught the train to Marienplatz and explored the area, and also popped into a vintage shop or two. I was relatively new to vintage shopping at the time, and I think now I realise that vintage shopping isn't really my thing. I was hoping to find some funky skirts from the 80s or something like that, but didn't quite find anything my style.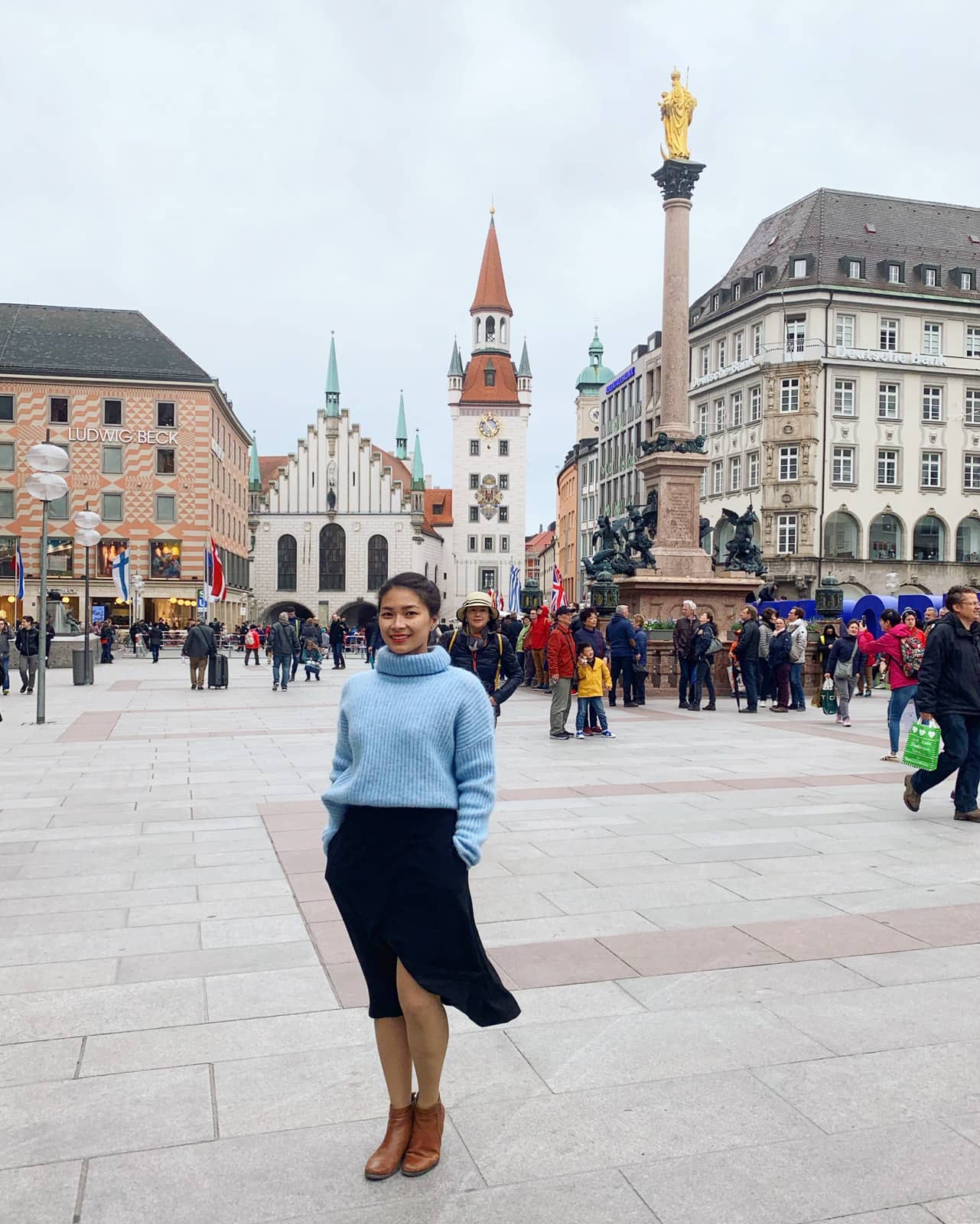 I seem to have had a great obsession with pretzels during our time in Europe, so I had to order one as an entree for our dinner. 🥨 We went to Haxnbauer, a famous and very popular restaurant. I had pork slices while Nick had pork knuckle – I am not a big fan of pork and am especially not a fan of pork crackling, but I wanted to try it, so I played it safe with the slices. It was really delicious and the service was great. Because I was really hungry I got asparagus soup too, which is something you absolutely must try in Munich!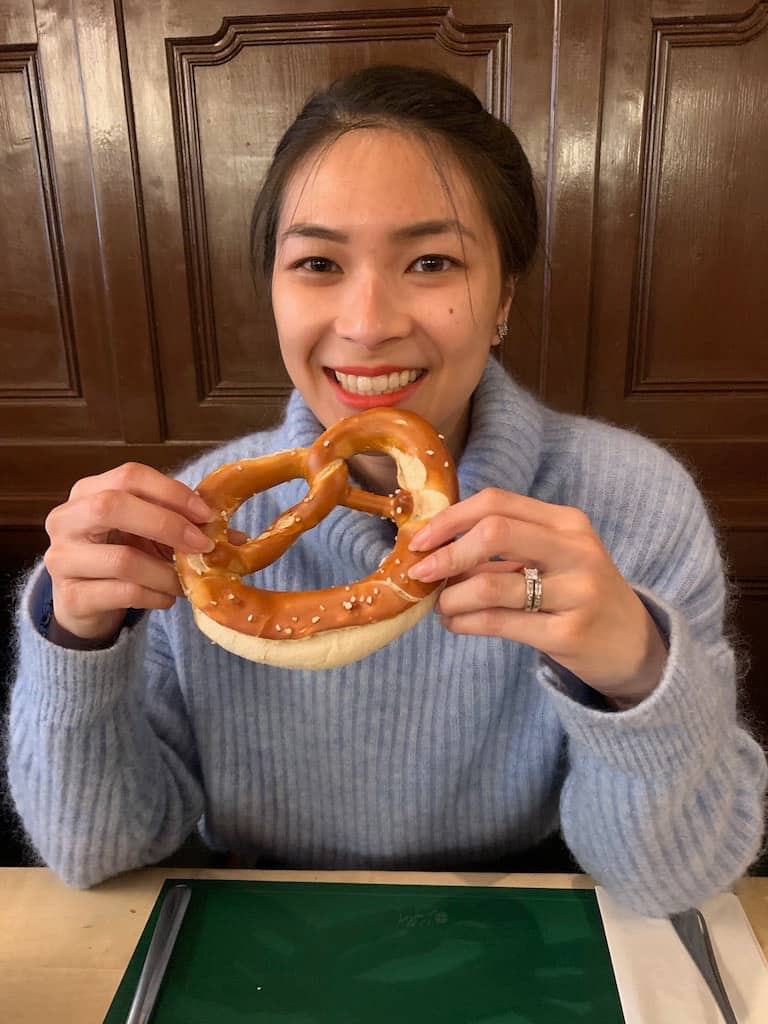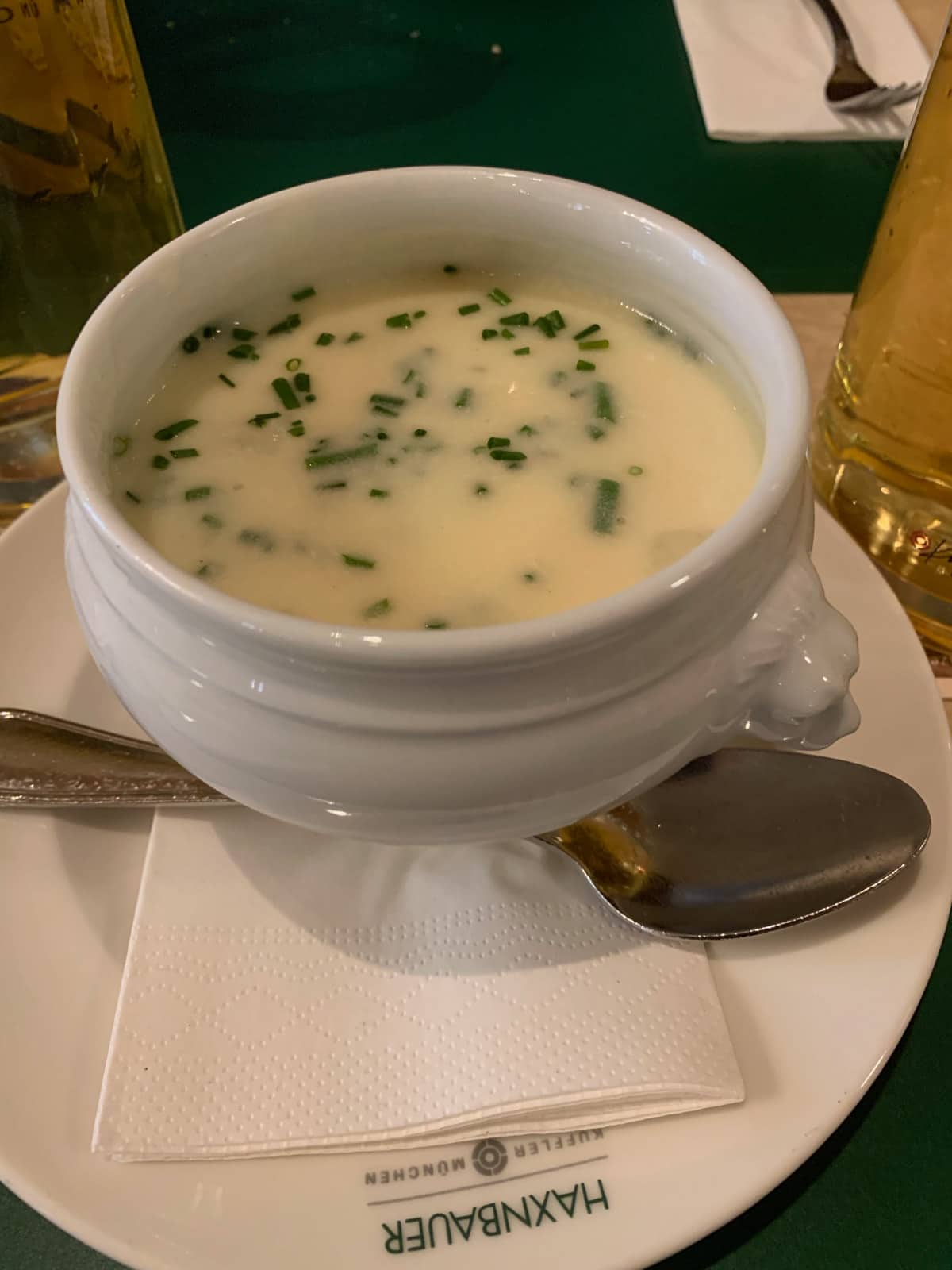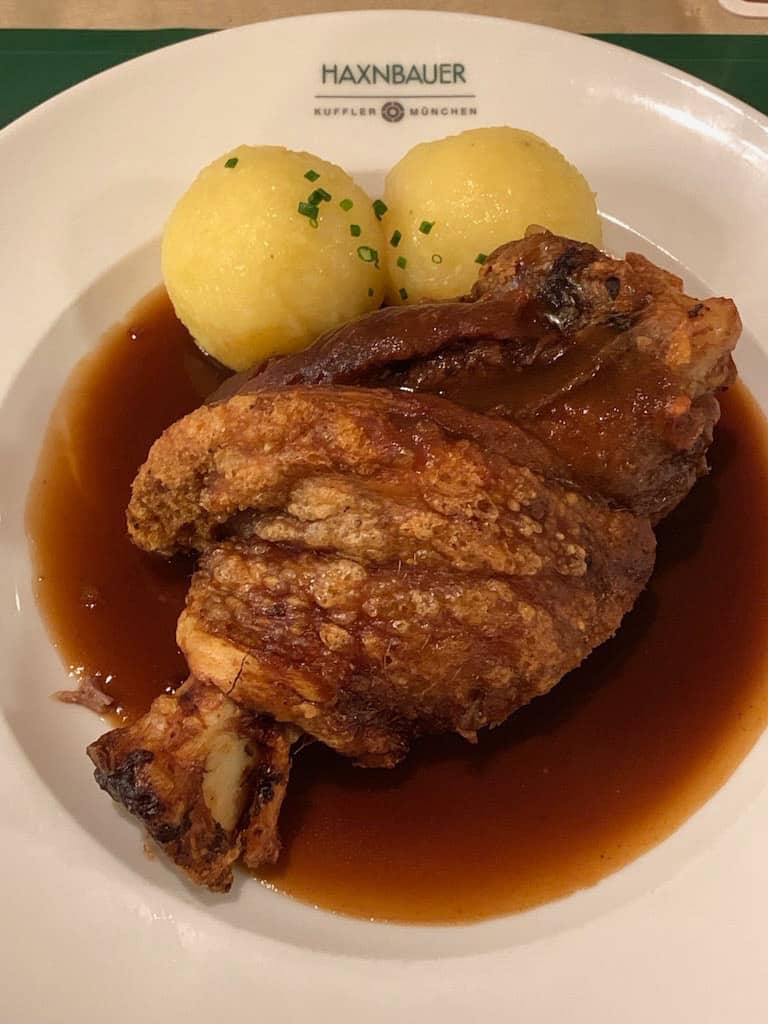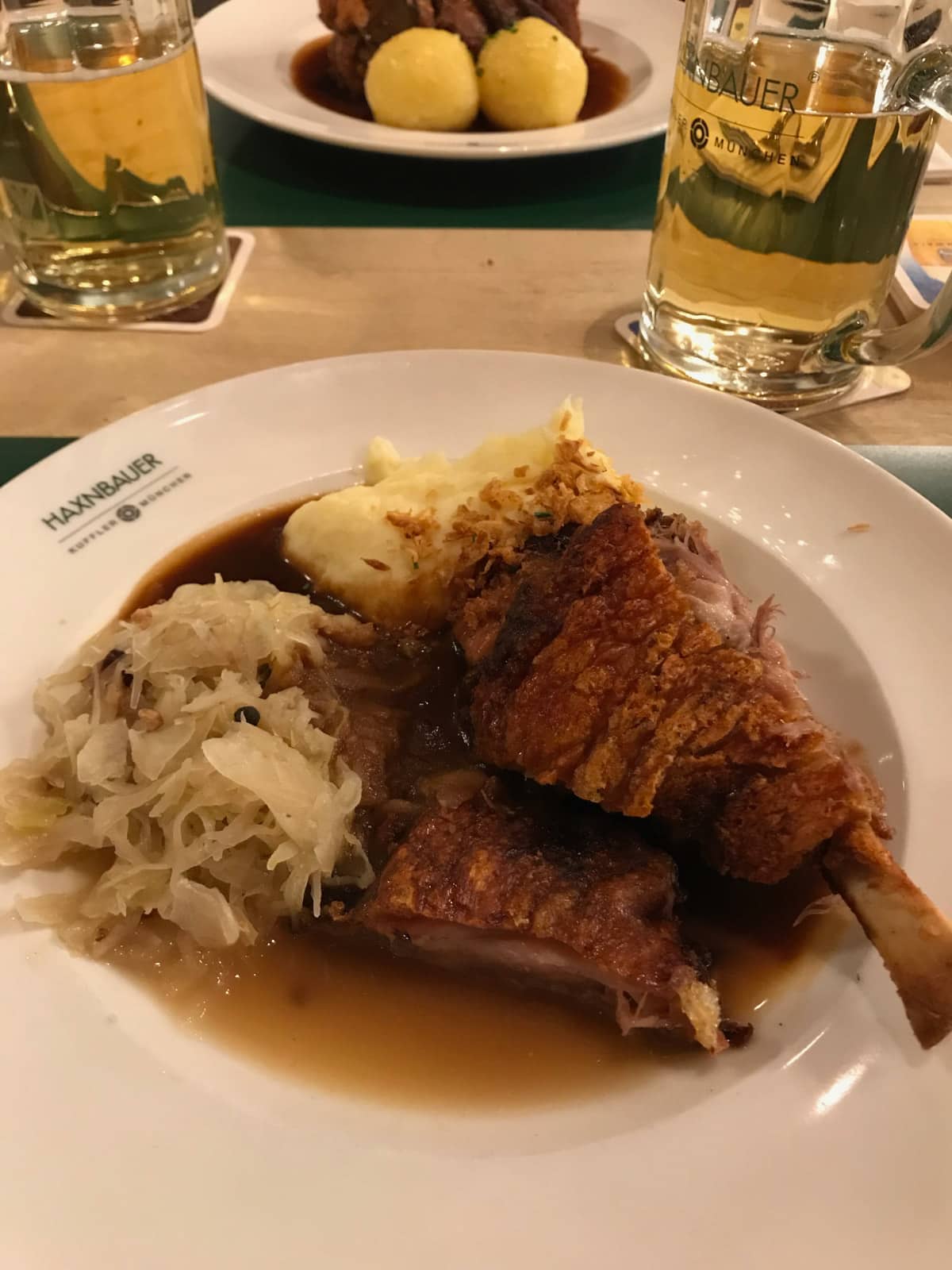 While beer is also something you must try when visiting Munich, not everyone is a big fan of beer. They have an option which I think is called a Radler, basically a beer watered down with soda, which is a nice lighter alternative, so we ordered that. I didn't mind it too much – it still tastes somewhat like beer, but not as strong.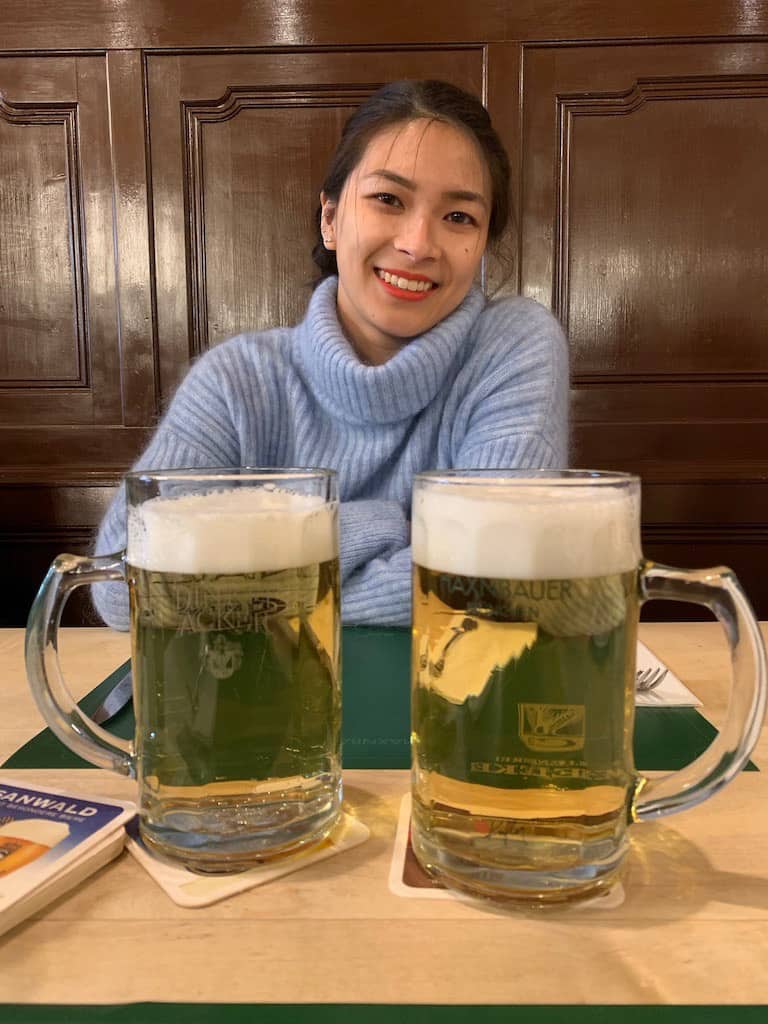 Unfortunately the next day it was raining and often everyone has the same idea when it rains… we tried going to a cafe nearby that was recommended by our host, but it was full and very busy and we weren't prepared to wait. We ended up going to a bakery across the road. (We were actually going to get a quick bite of McDonald's, but just our luck they stopped serving the breakfast menu as we walked past. 🙄 This seemed to happen several times on our trip that we tried to go somewhere where breakfast only just stopped being served before we even had a chance to get breakfast. Gah.)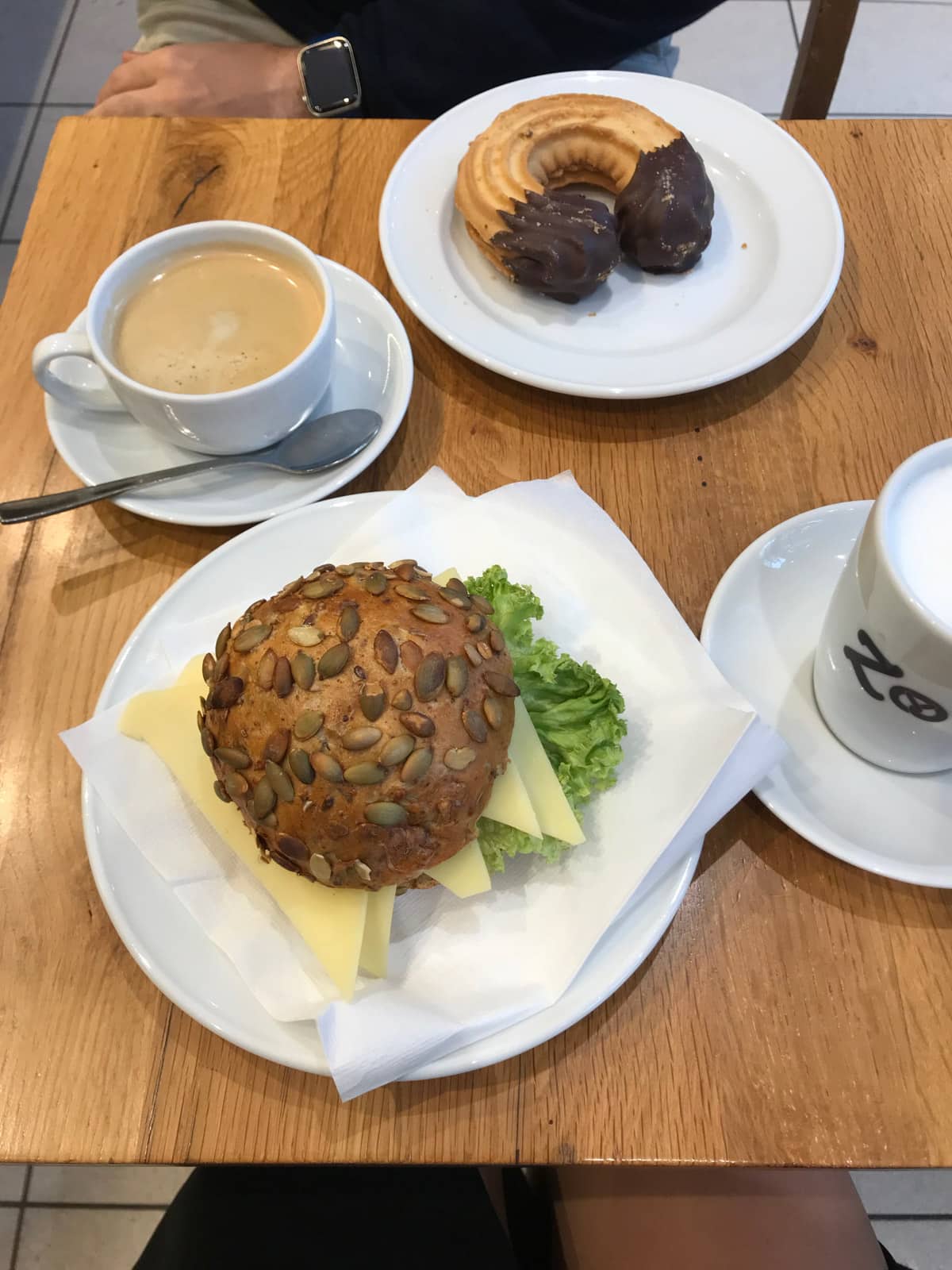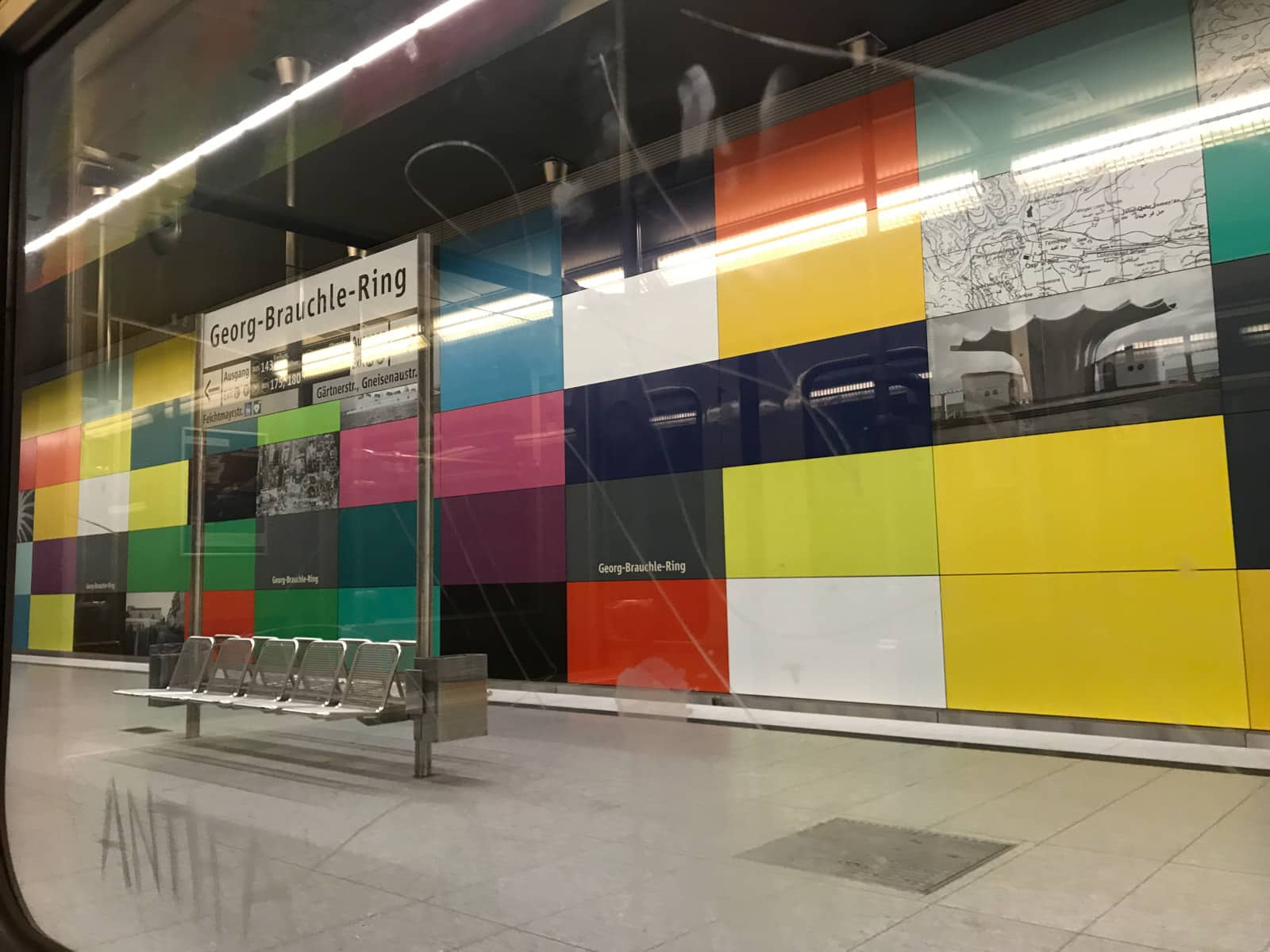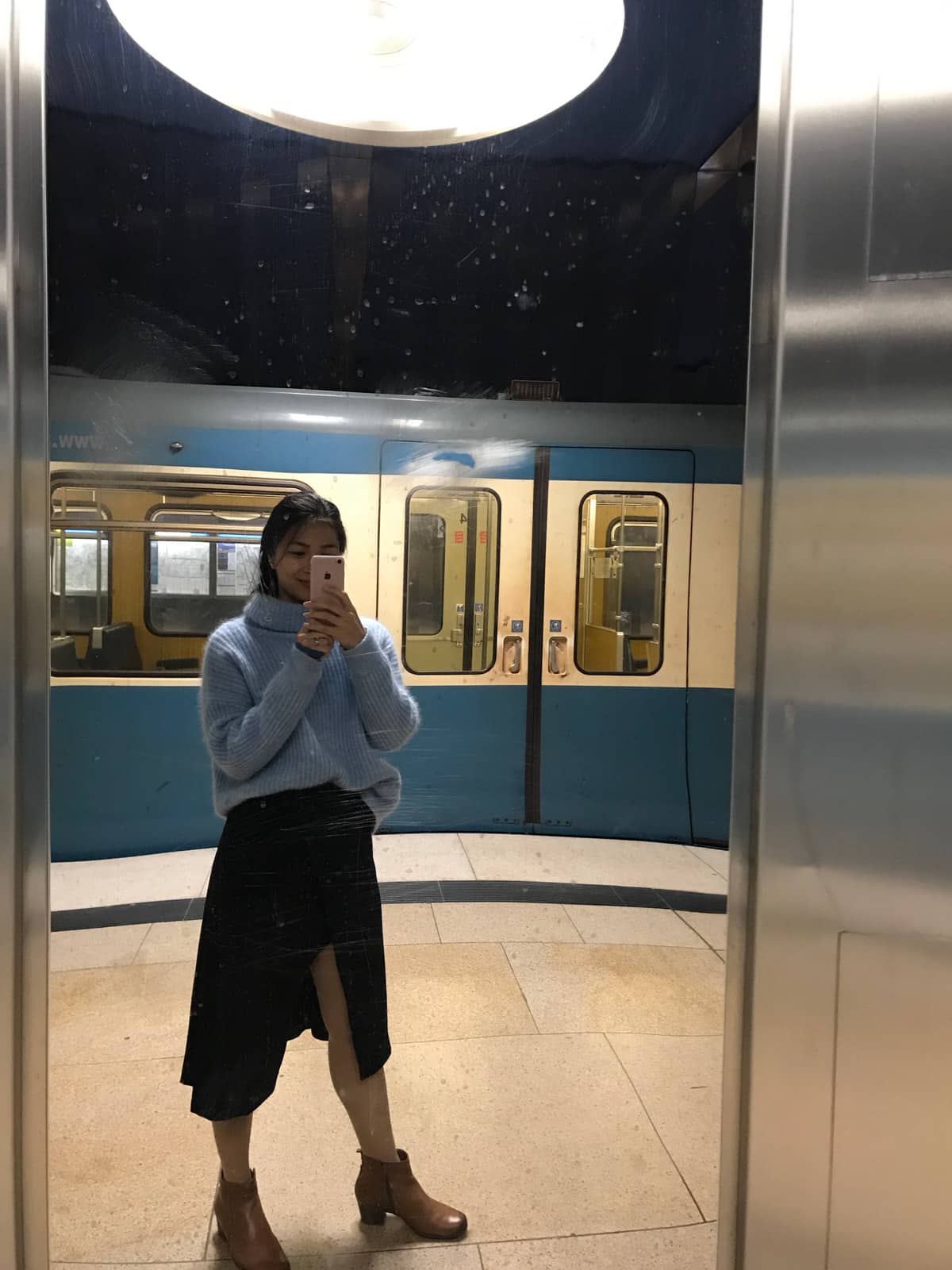 Indoor activities meant visiting the BMW Welt and BMW Museum, which was busy but not crowded. I'm not really into cars at all, but I suppose the museum gave us something to do, and I did learn a few things about the history of BMW. They also had a cool exhibition on sustainable transport.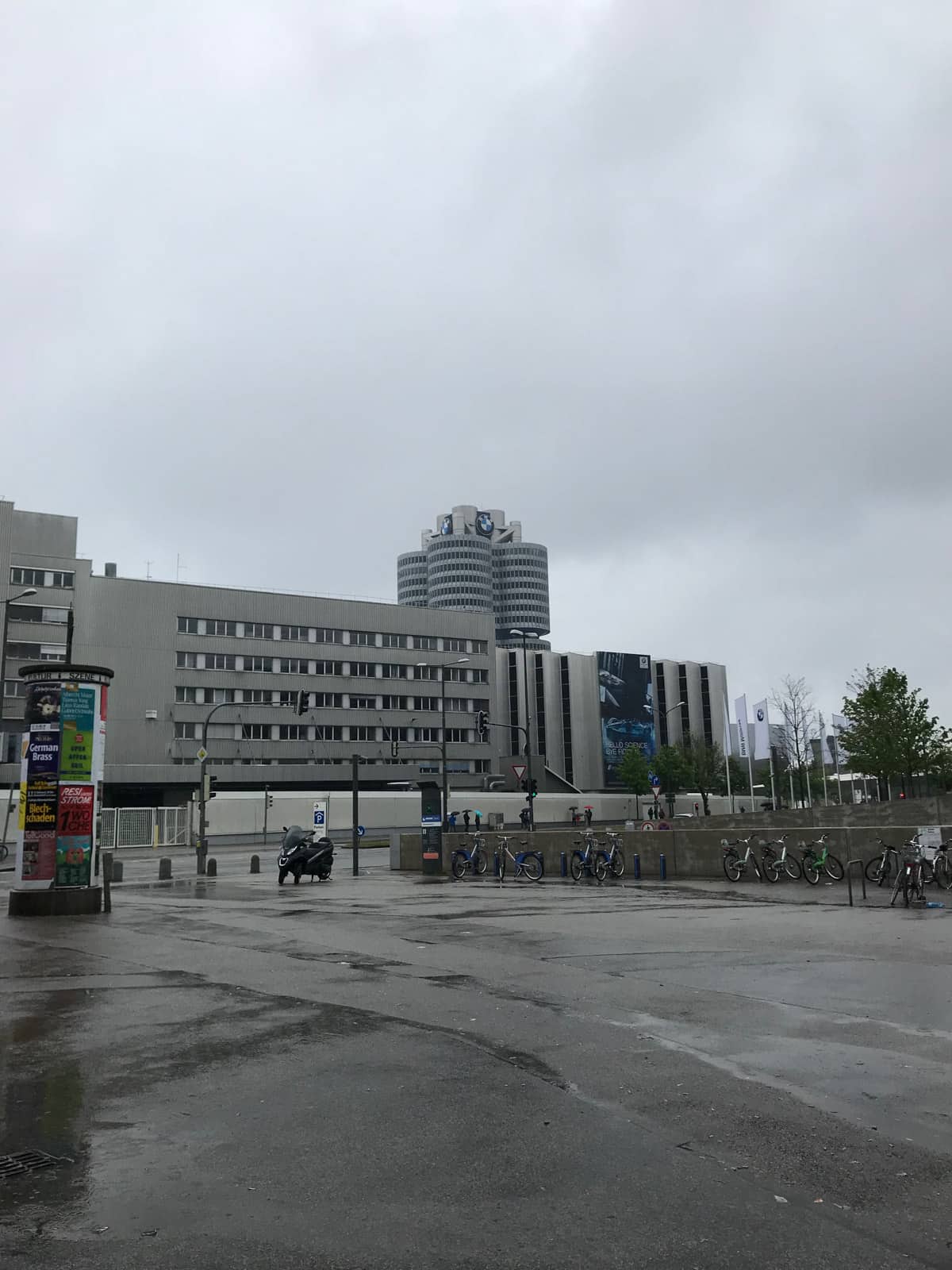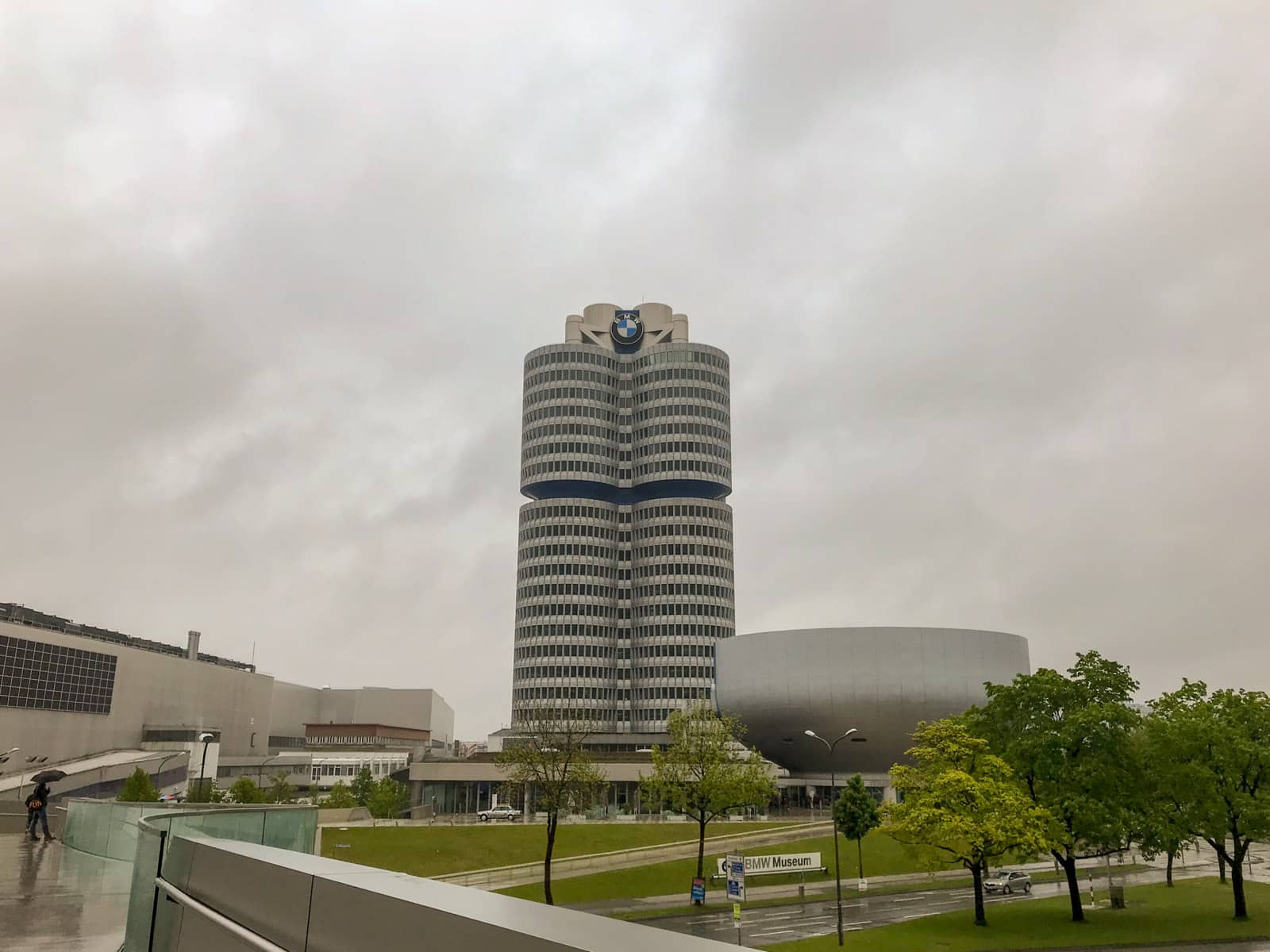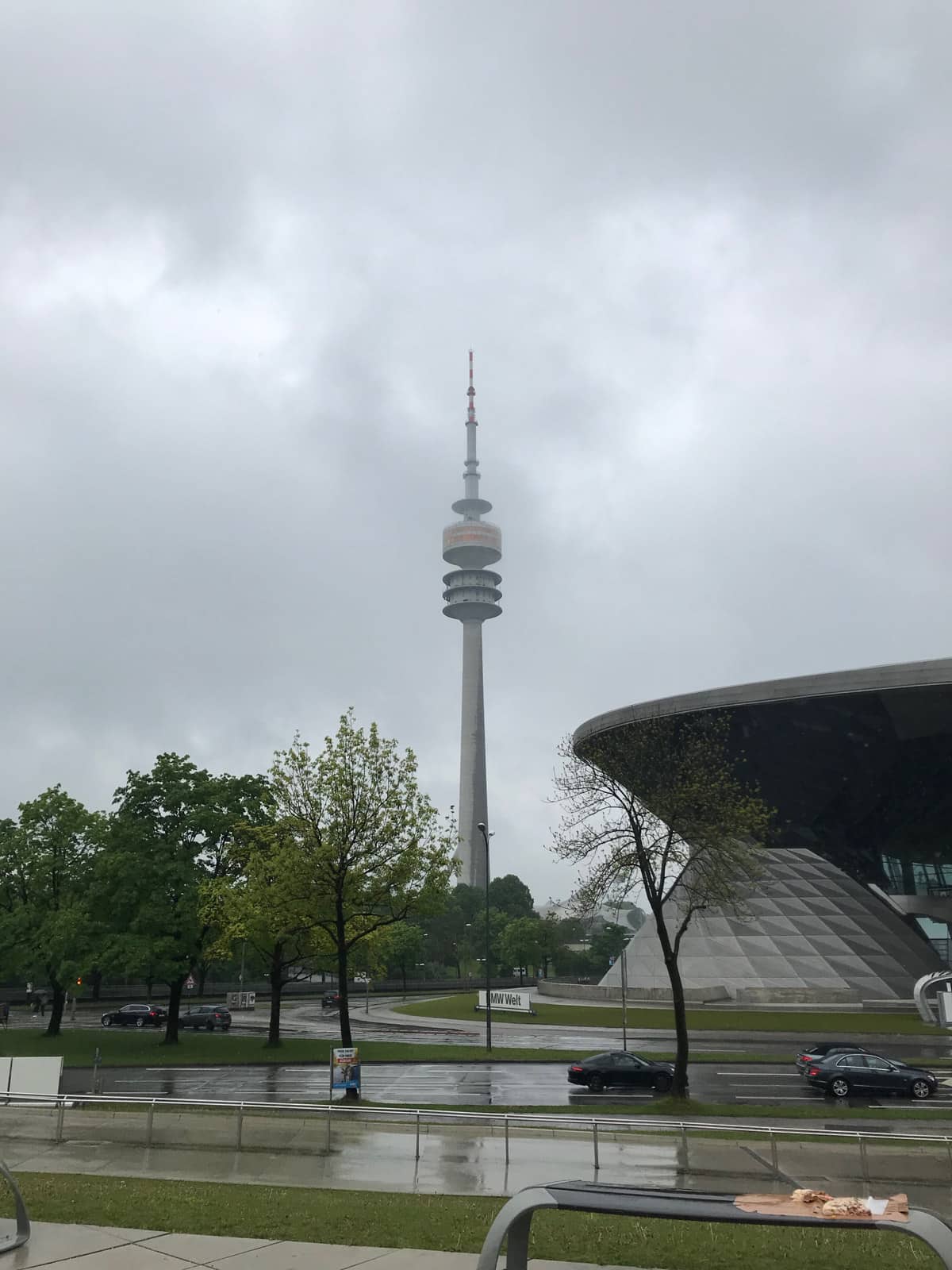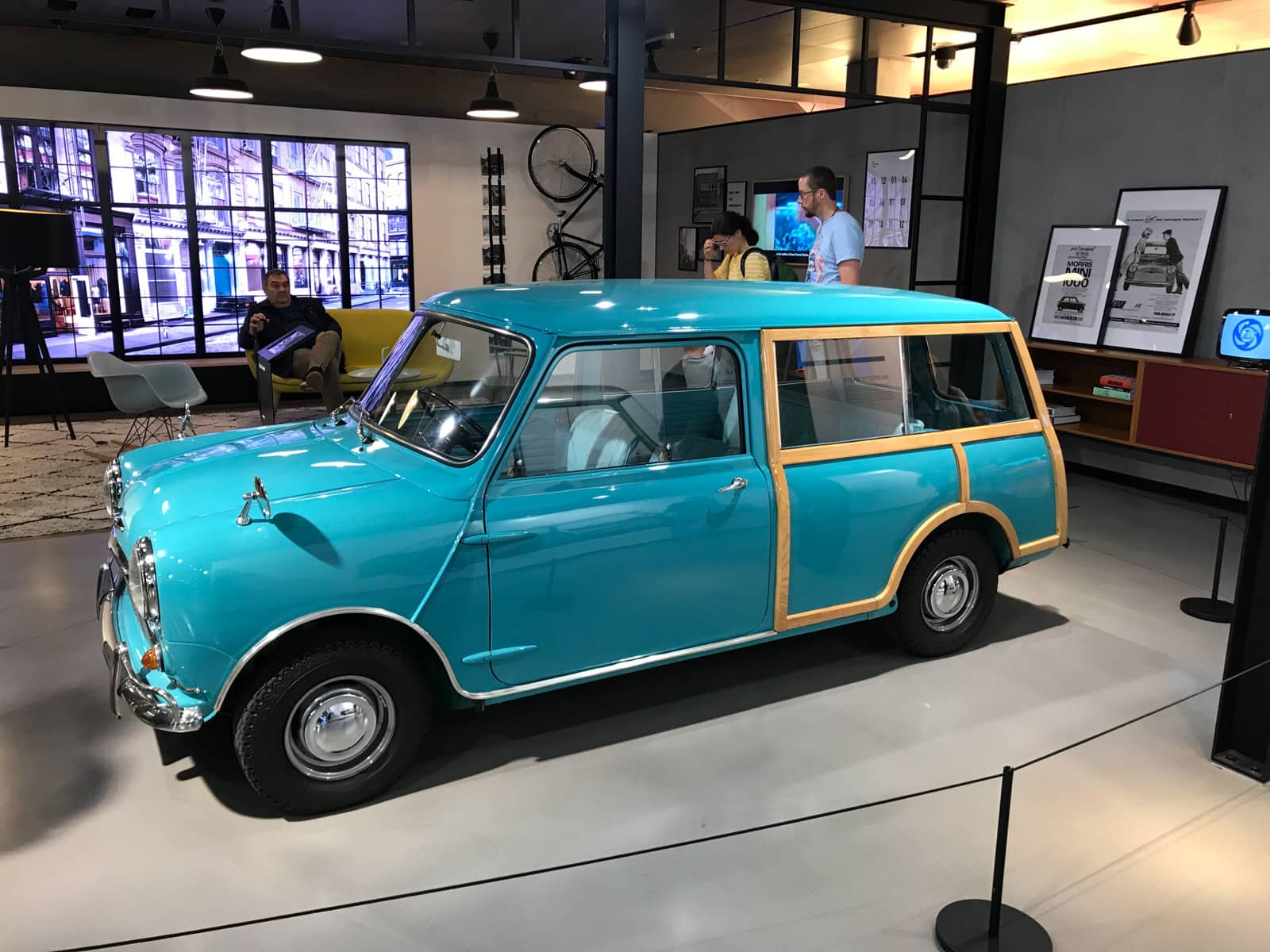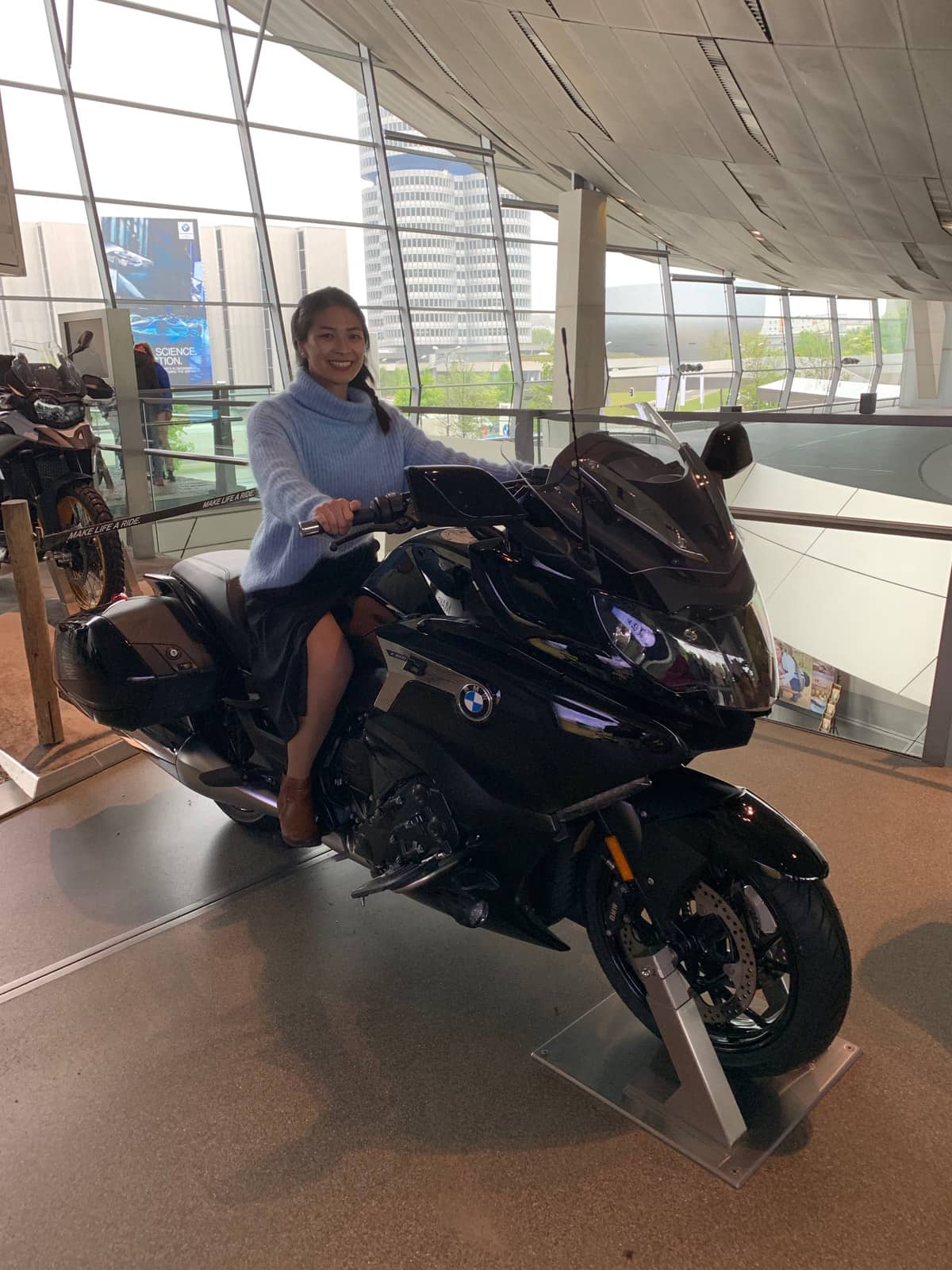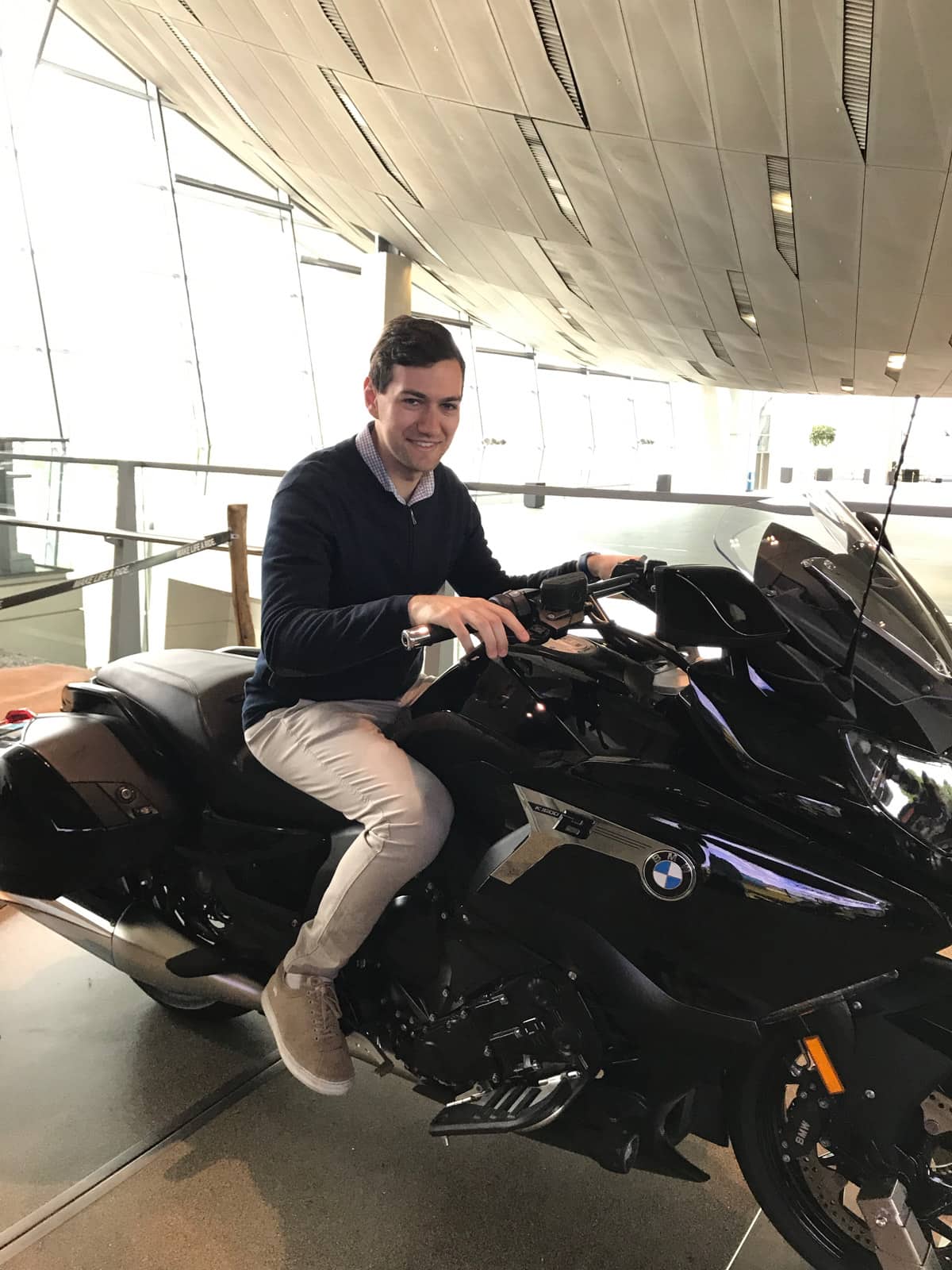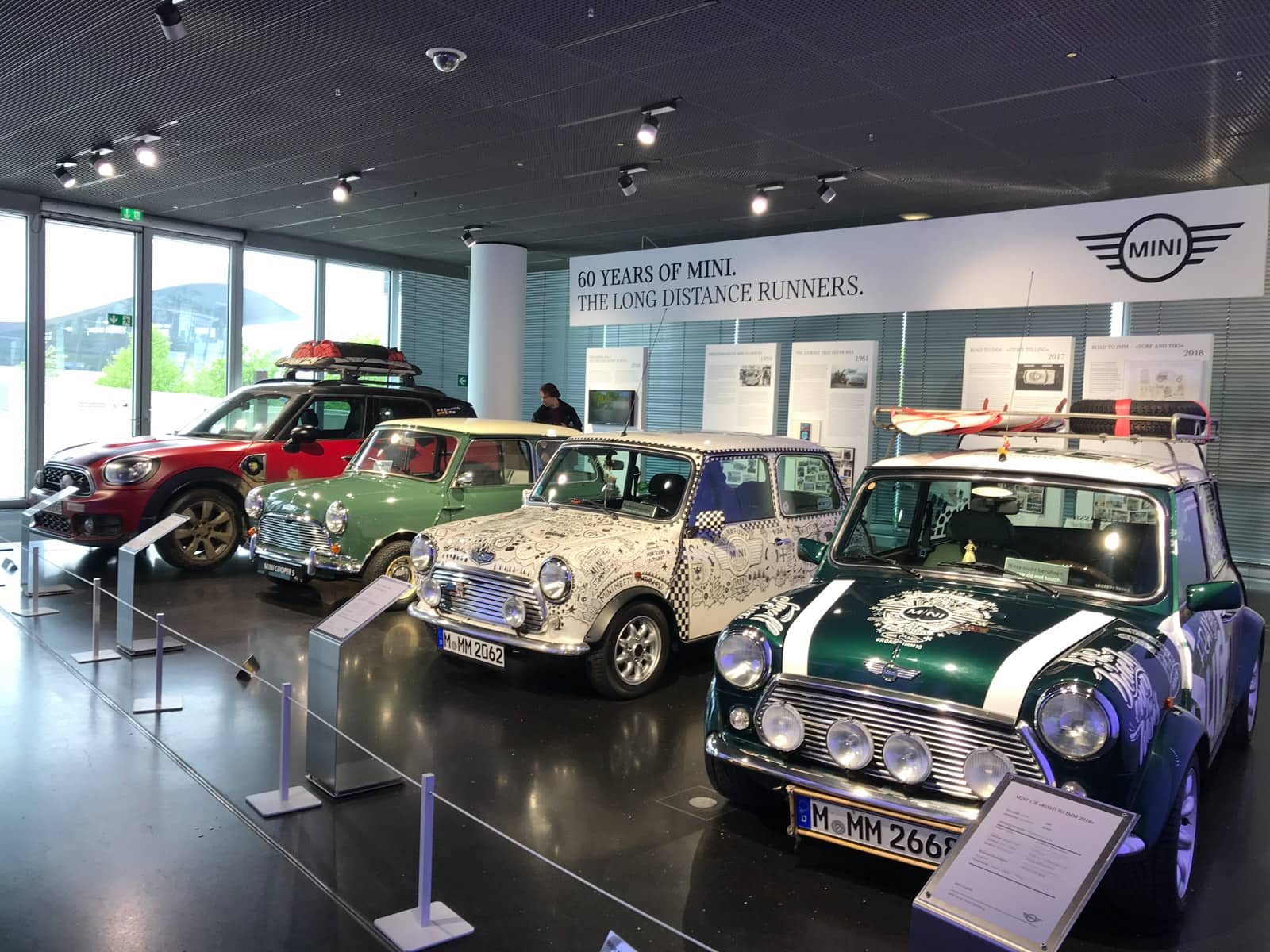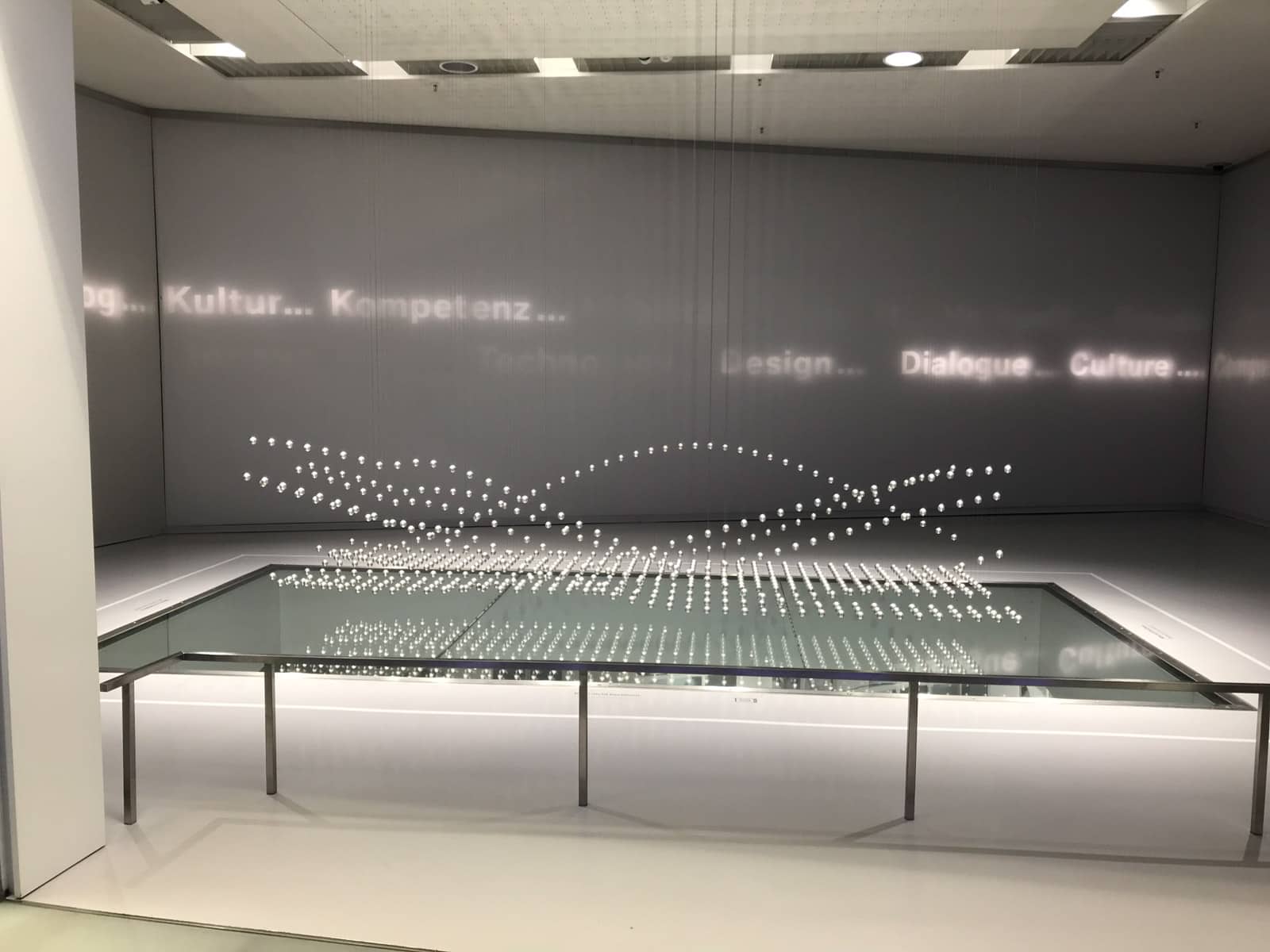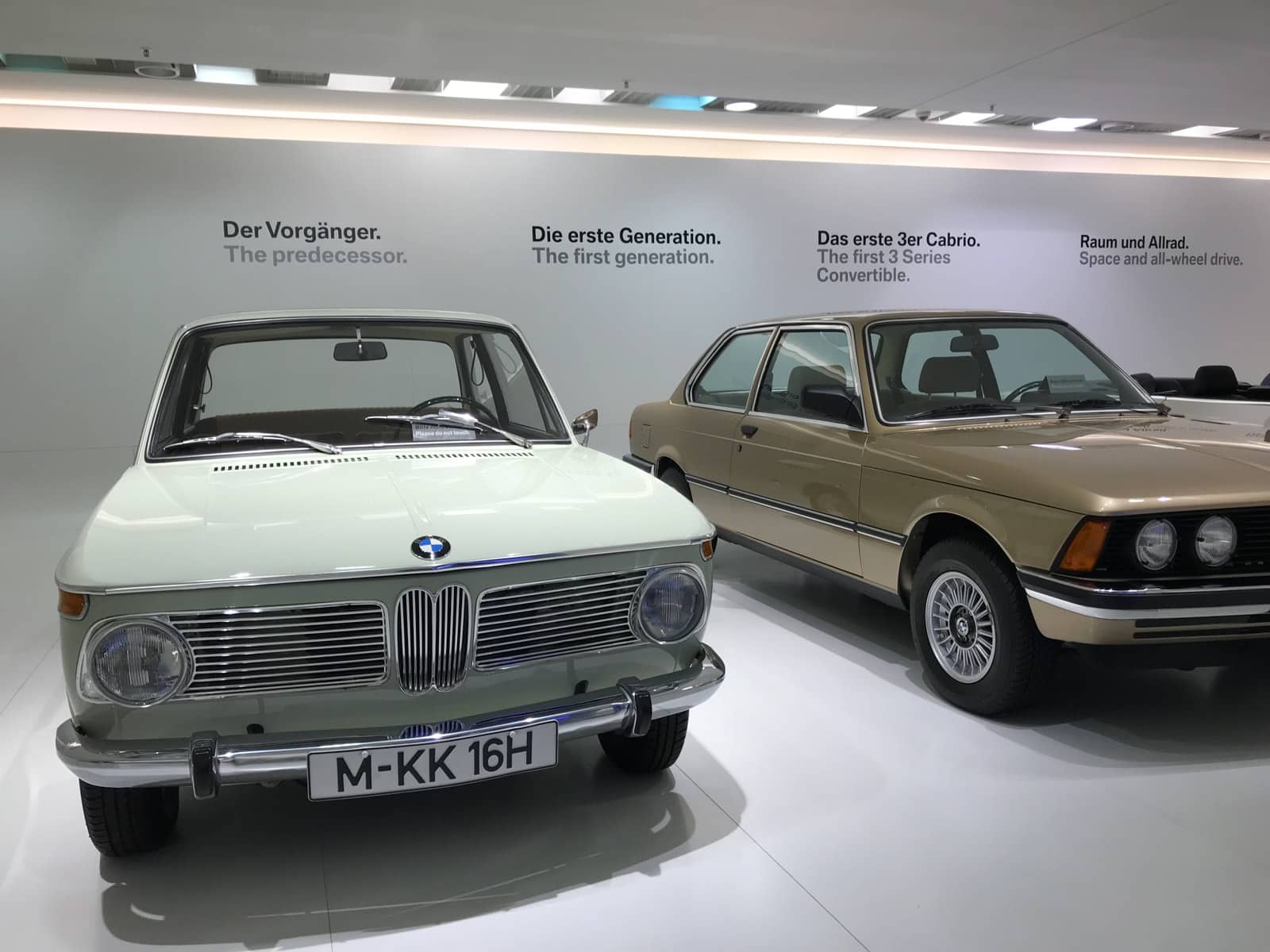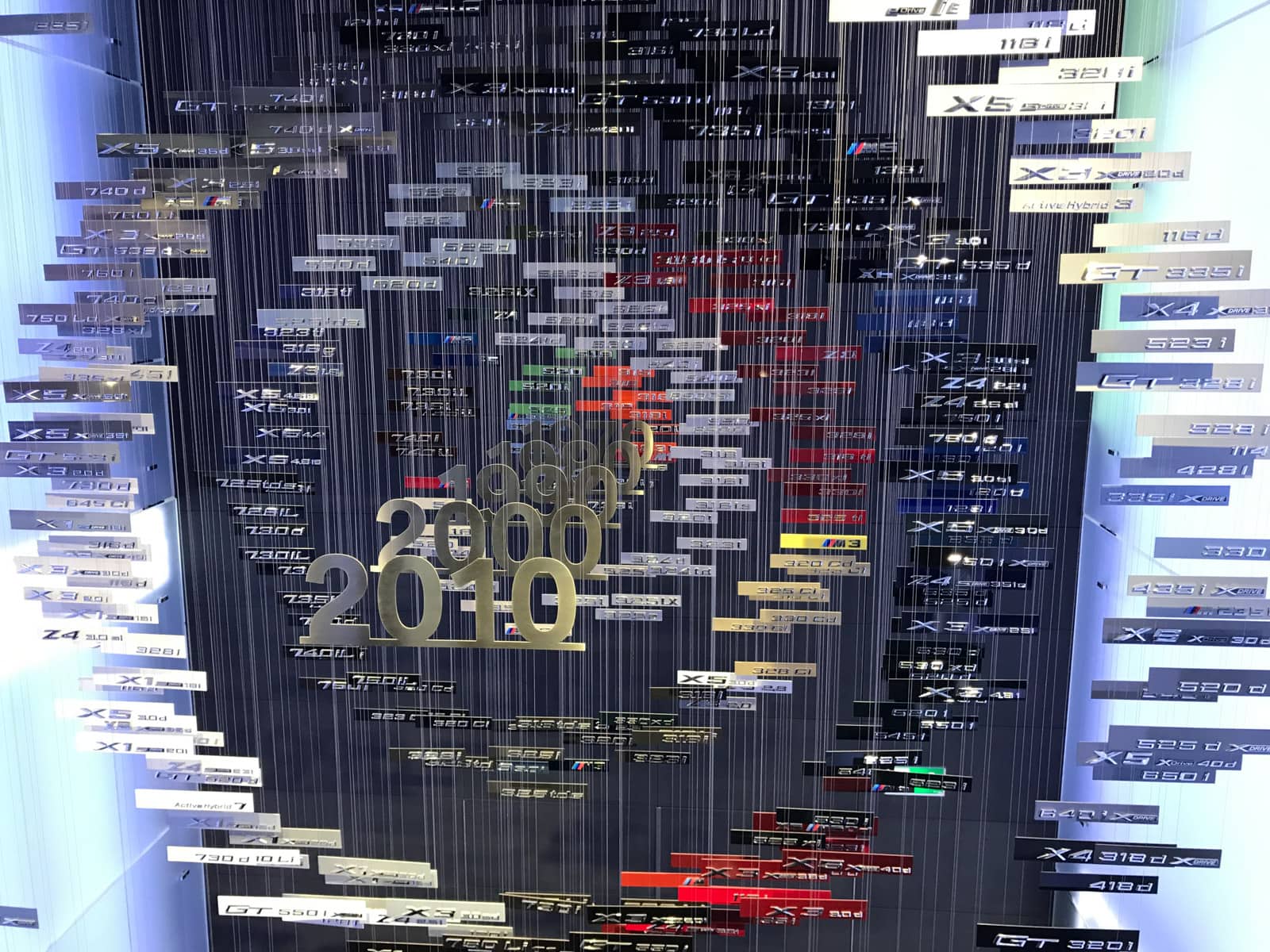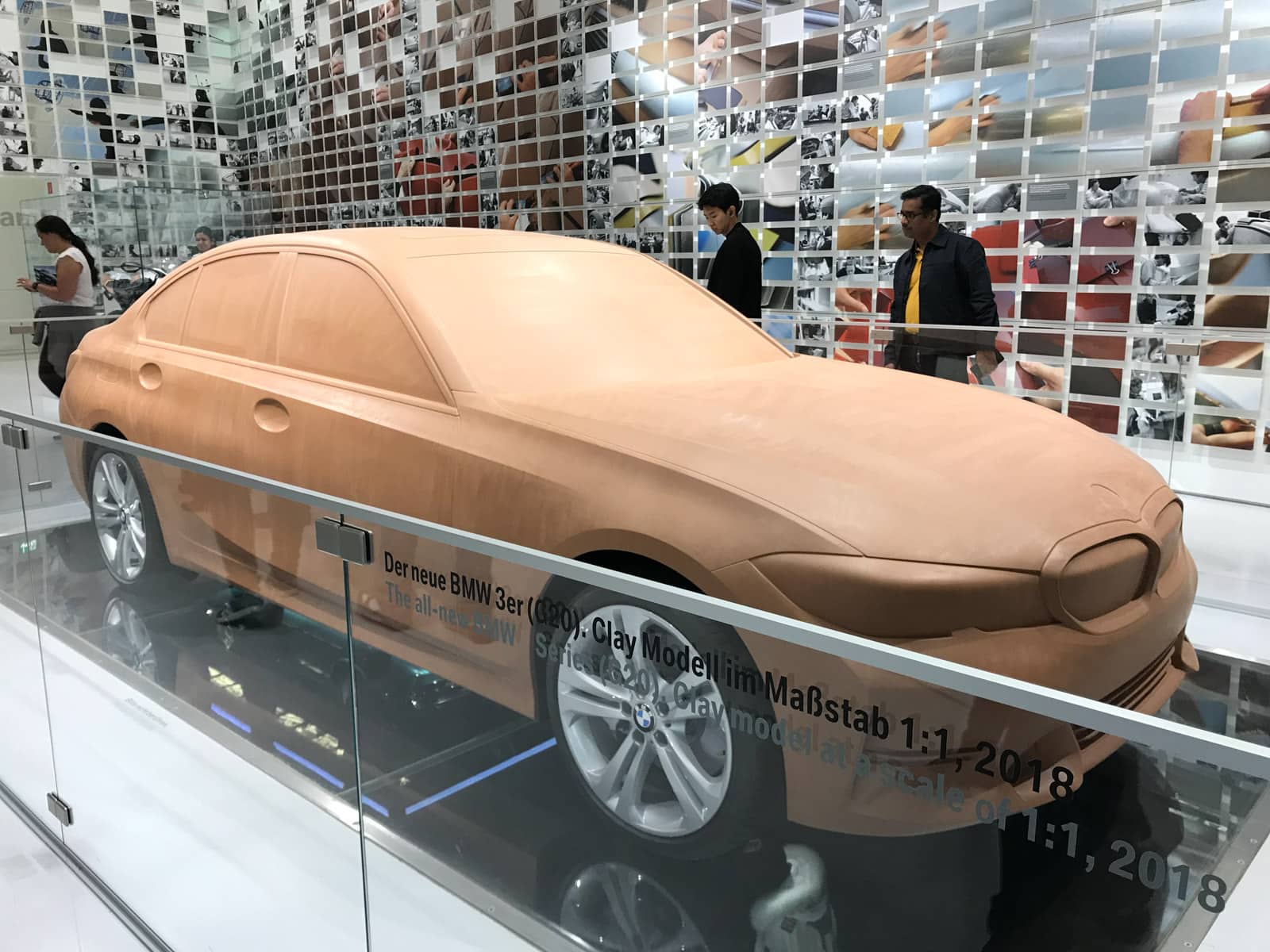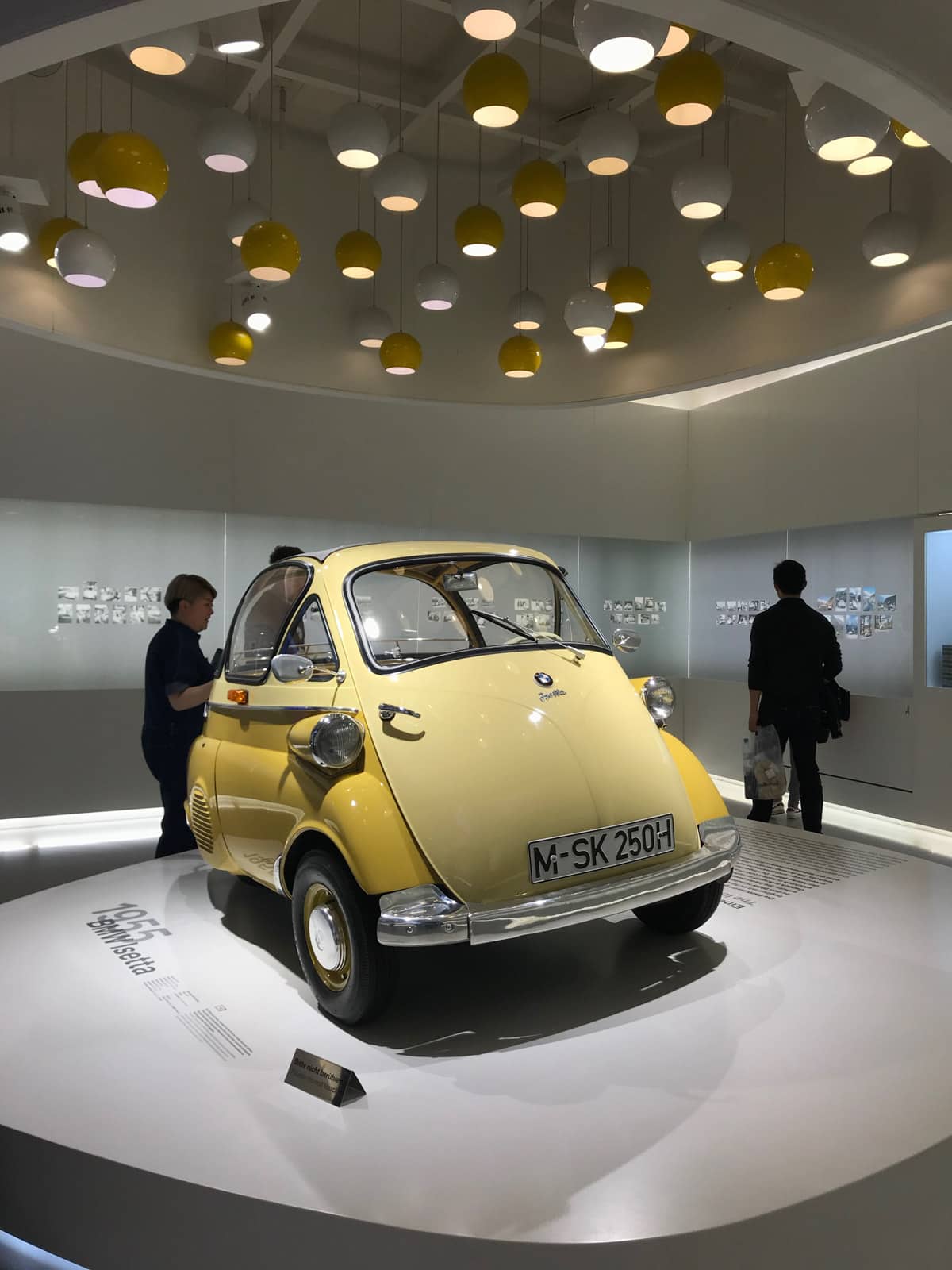 That evening we went to a restaurant near our Airbnb. We had smelled really good-smelling chicken as we walked nearby and went to suss it out. It was a very homely restaurant and Nick and I both ordered turkey schnitzel with spaghetti. The schnitzel was cooked with egg, and although we thought it was a strange combination with the spaghetti, it was actually really delicious.
It was the last day of Frühlingsfest, the "little sister" of the world-famous Oktoberfest, so even though it was extremely cold (and kind of raining) and we just wanted to rug up inside, we walked to the location of the festival and sussed it out. Although the rides were wet from the rain, there were still people enjoying a few of them.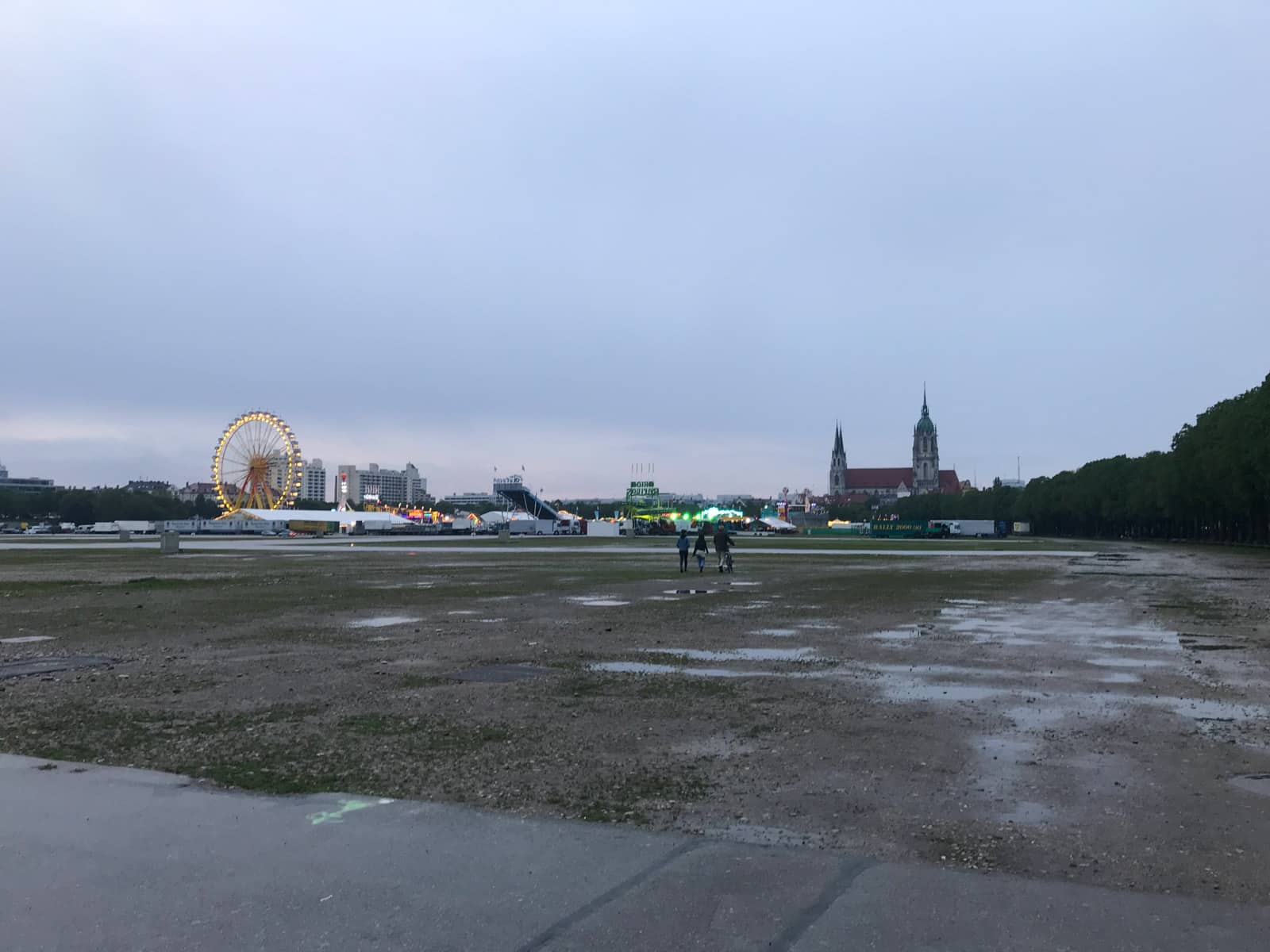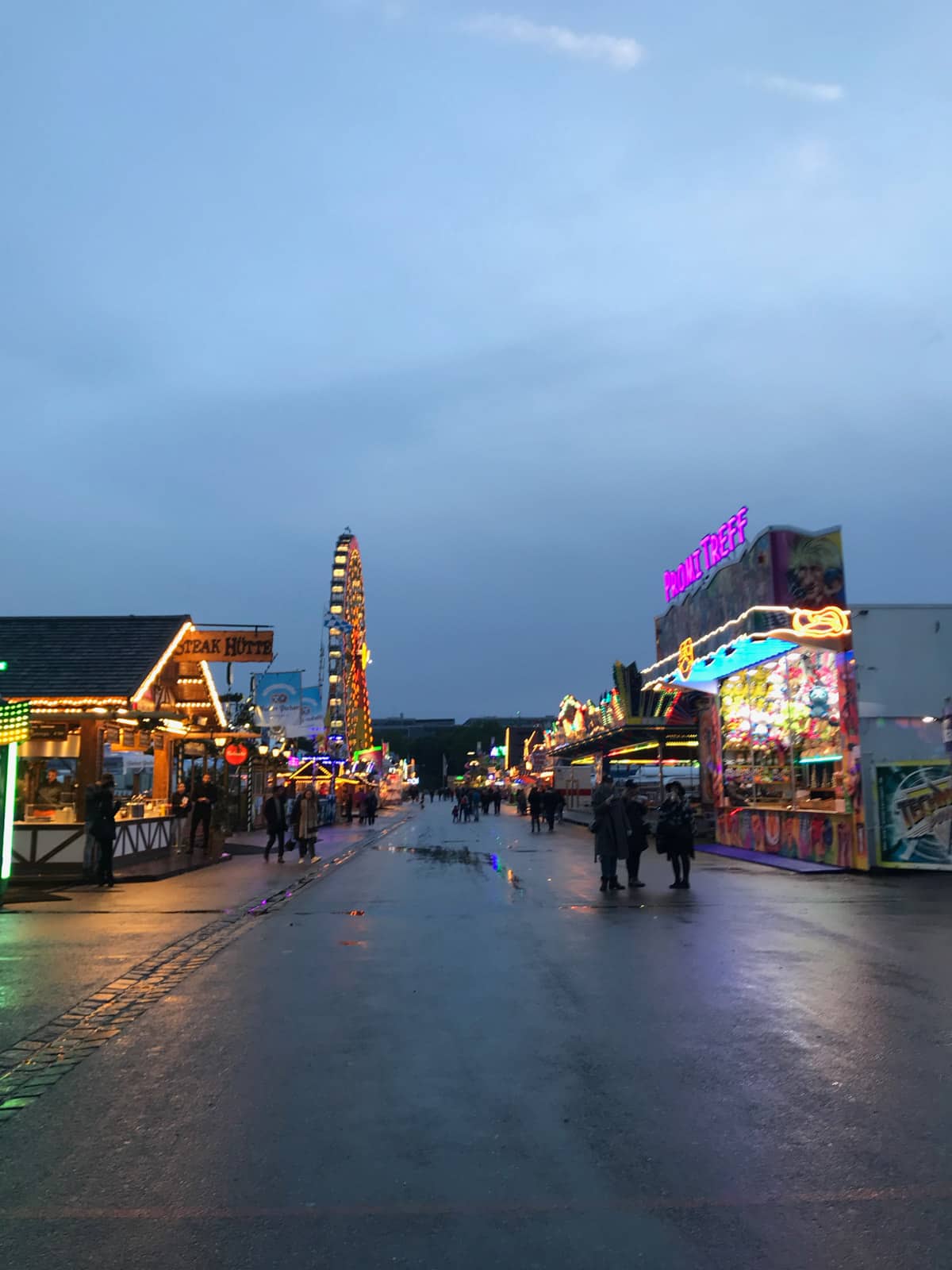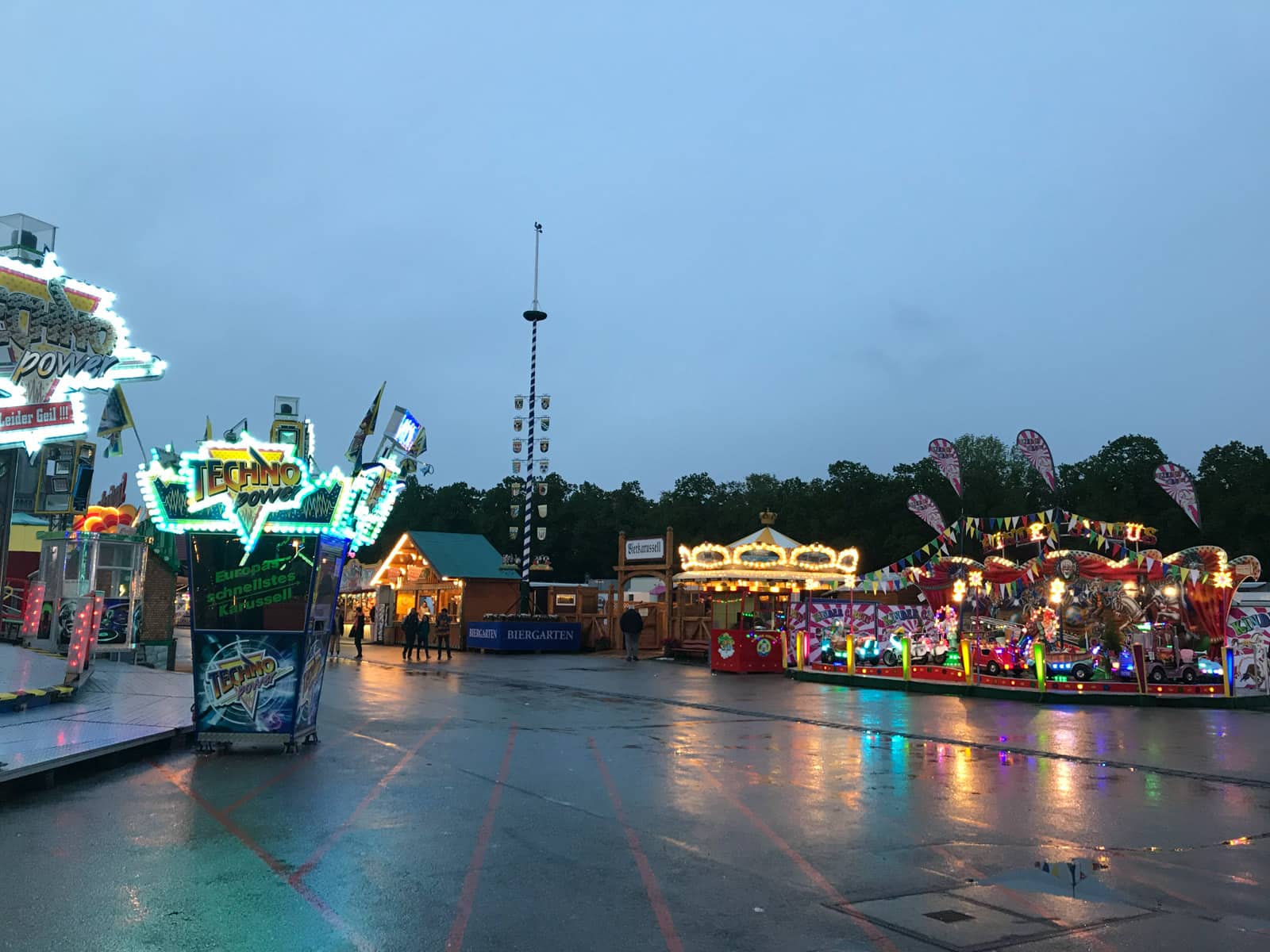 There were some stalls selling snacks too. We went into one of the beer halls and there was music playing, some people singing and being carried around the hall, and many audience members singing along and having a good time! I only took videos of that, unfortunately. 😆
The next day we had brunch at a cute coffee spot, which was actually using coffee beans from The Barn, which is a roastery we visited in Berlin. We had scrambled eggs which was really tasty.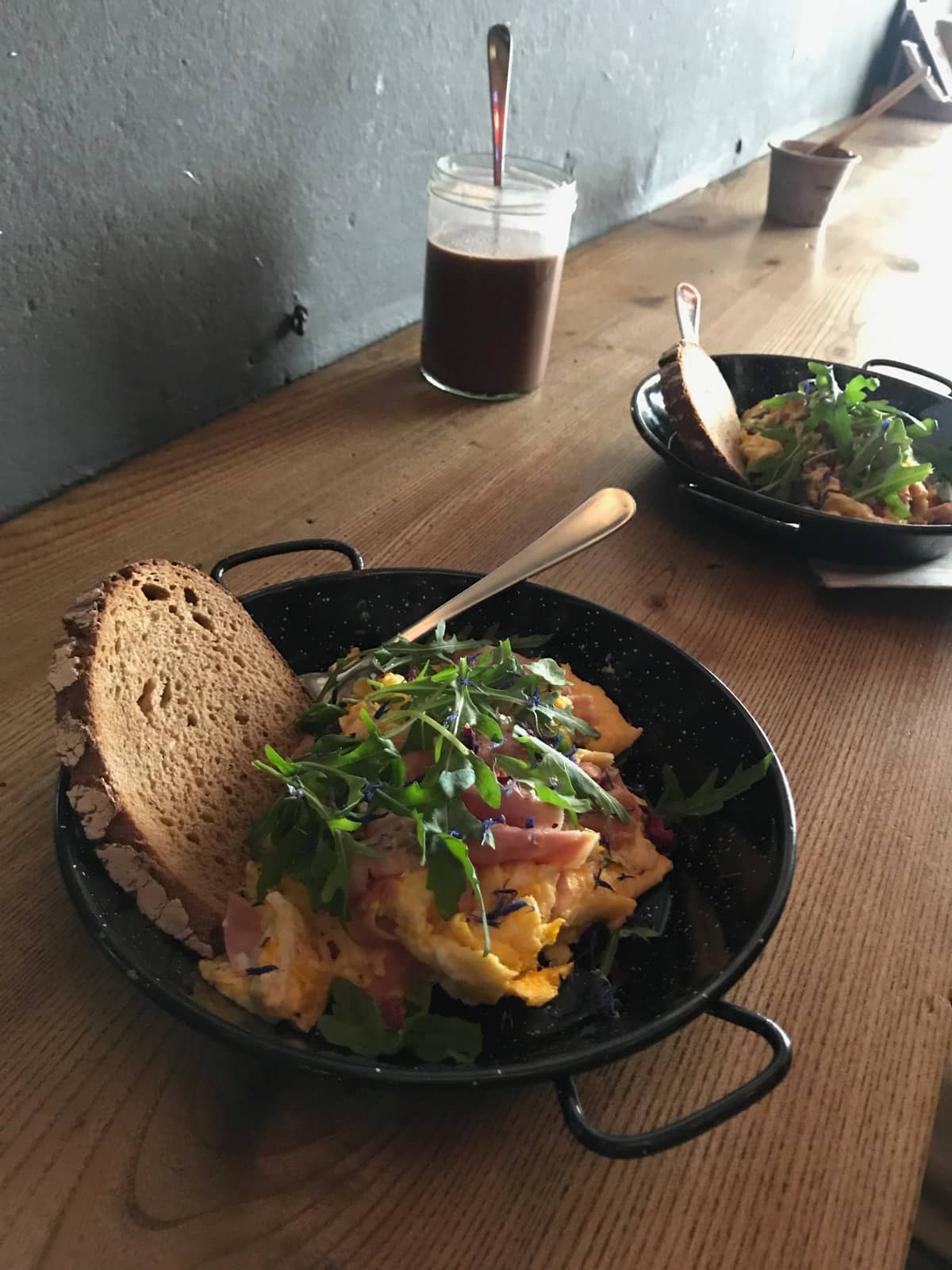 We went to the Dachau concentration camp which took us about 45 minutes to get to via public transport from Munich (a train, then a bus). It seemed to be a popular tourist destination. I have to admit that the museum there was depressing, to say the least – the content was very educational and insightful, but emotionally rather heavy – as you can imagine. I definitely recommend going there if you have half a day to spare.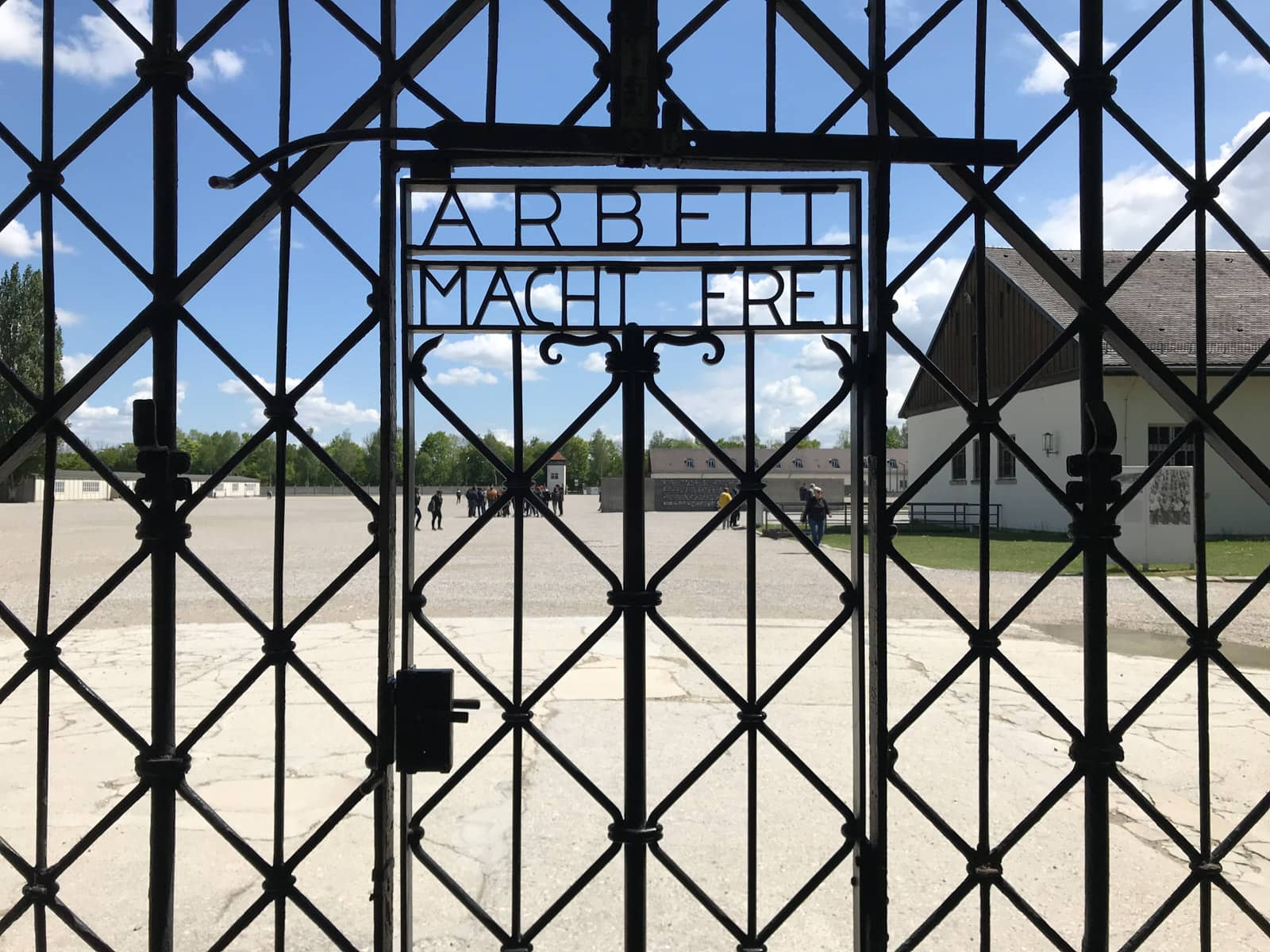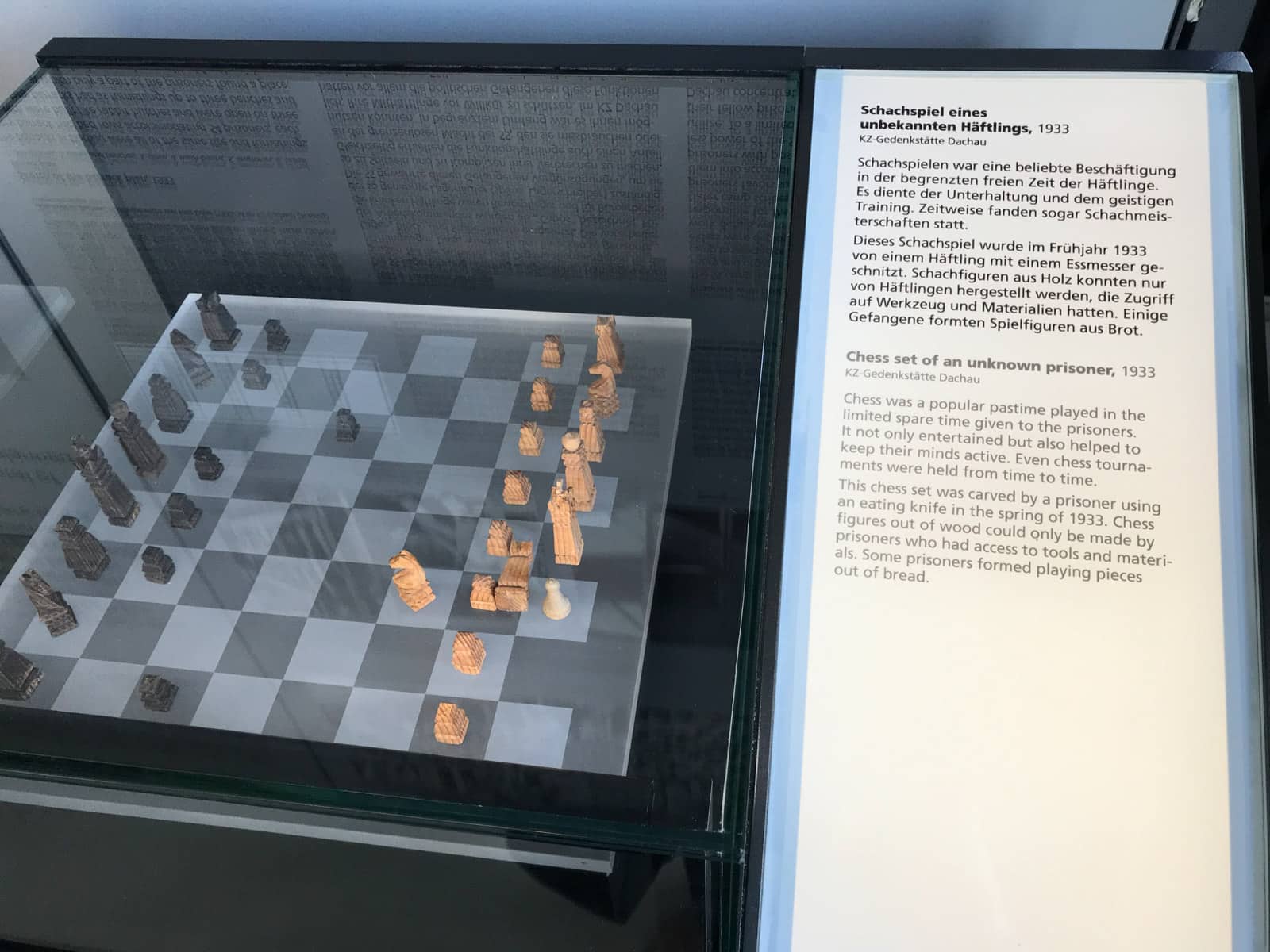 Englischer Garten (translation: English Garden) was our next stop. It's one of the biggest parks in Europe, and bigger than the famous Central Park in New York. We saw lots of people walking their dogs or going for a run. Perhaps the funniest thing we saw was someone's dog continuously humping another owner's dog, but the dog was not at all interested! Nick said he was pretty sure the dog was confused and didn't realise the other dog was male too. 🤣
We also stopped by a spot famous for people surfing. They are obviously experienced surfers, and use the current from the waterways to surf. It was 10ºC at this time, and I wouldn't dream of even touching the water, but the surfers were either used to it, or just really wanted to surf. They attracted quite a few tourists. I was pretty impressed with their skill.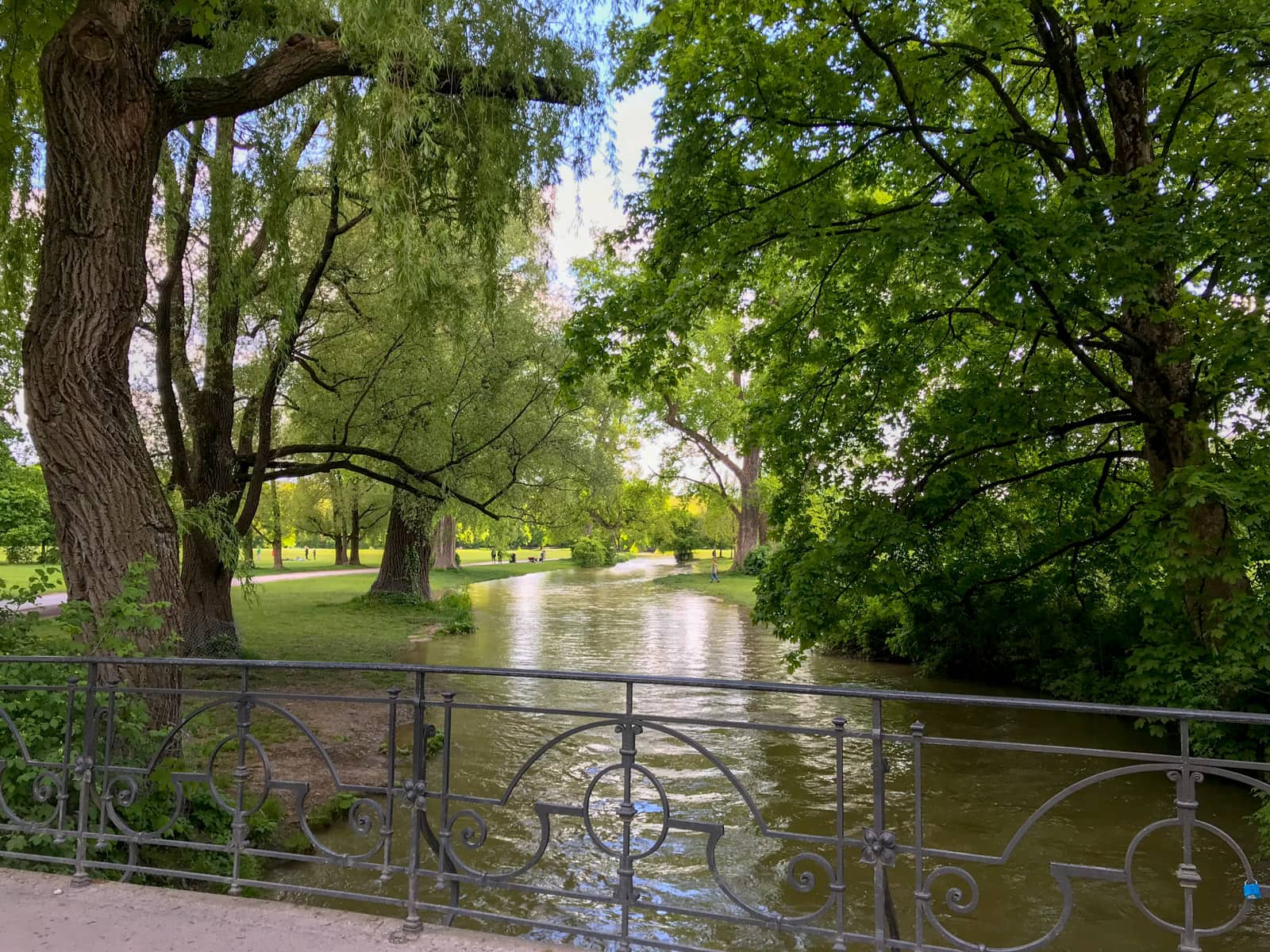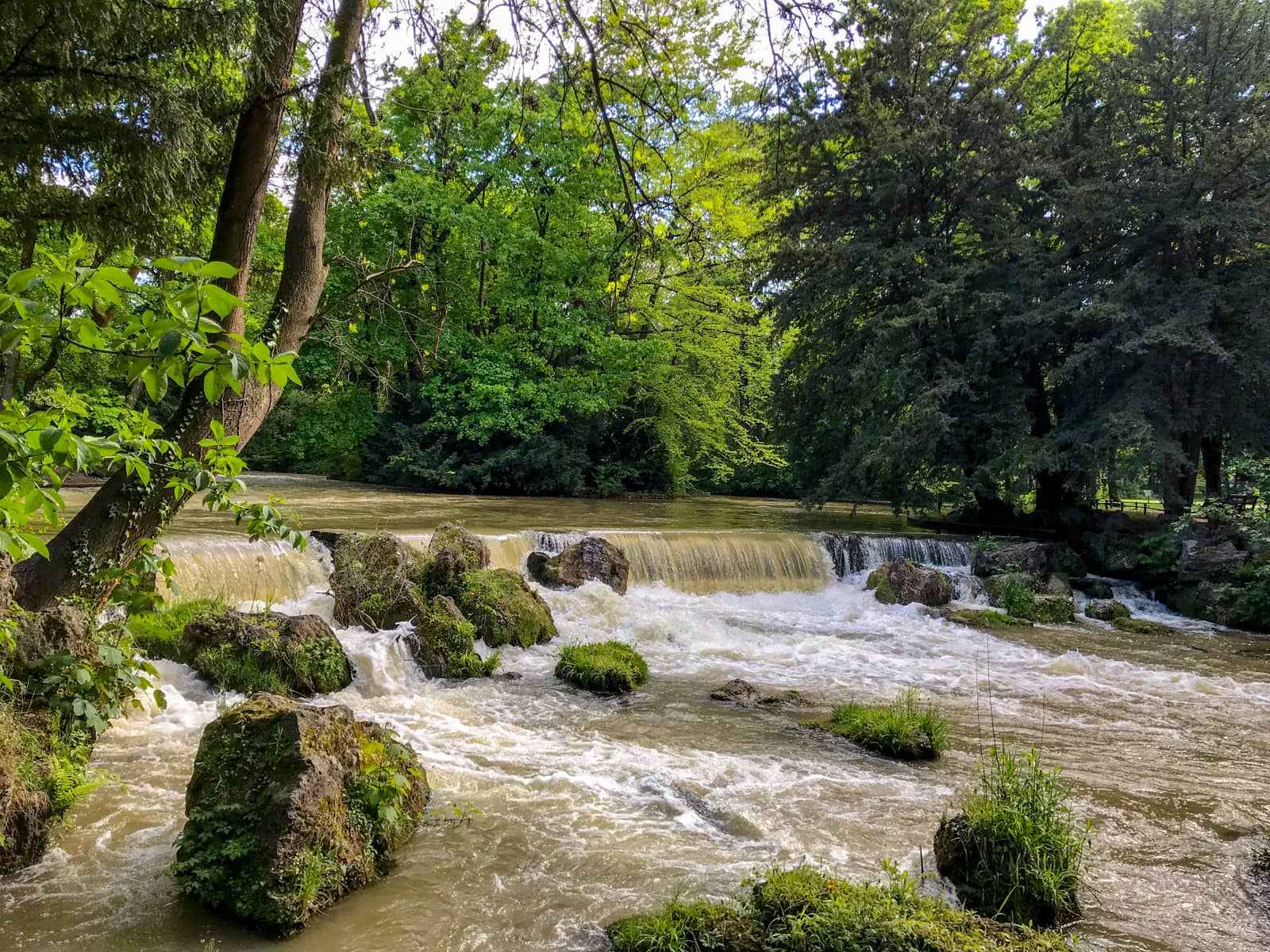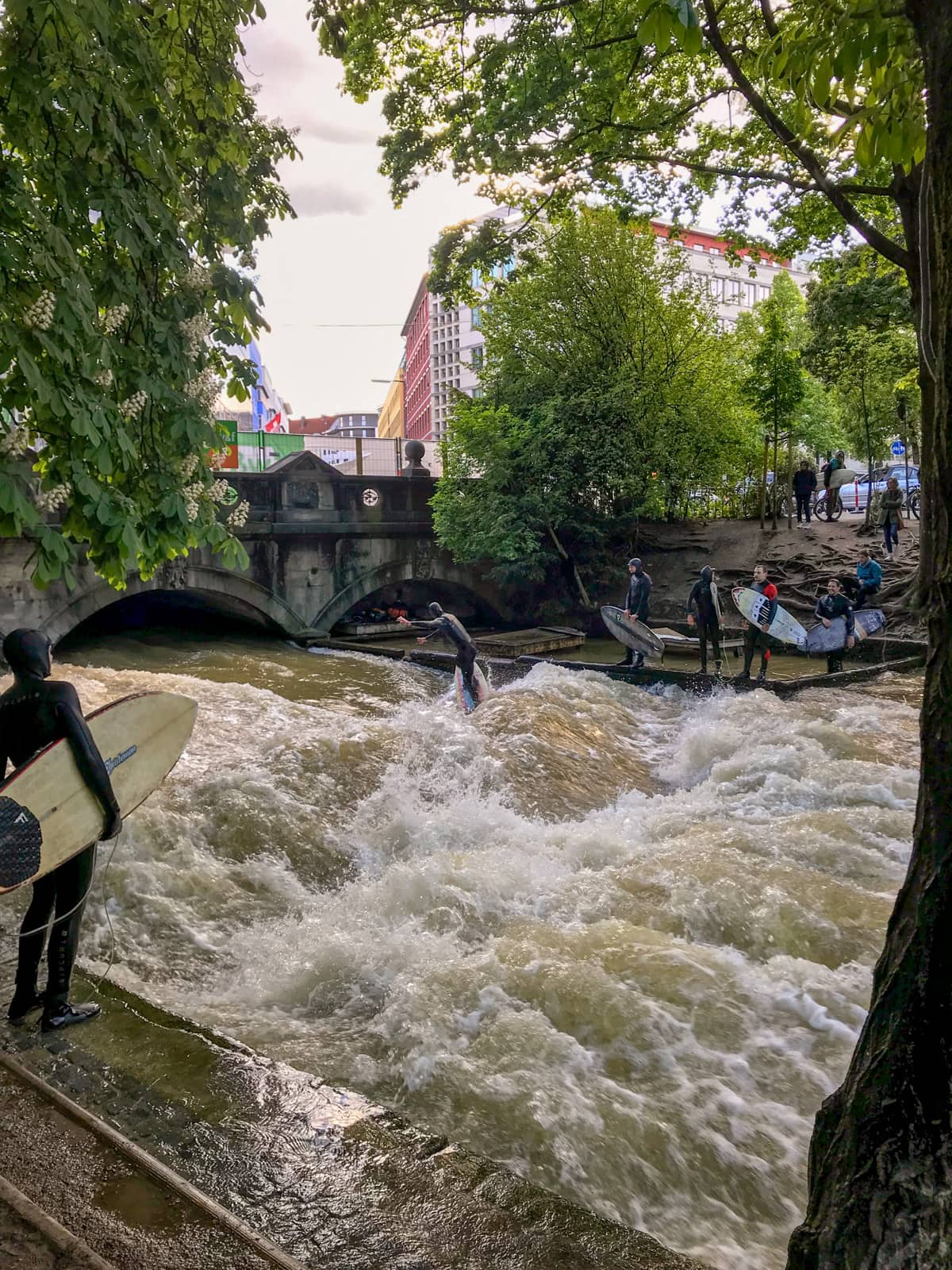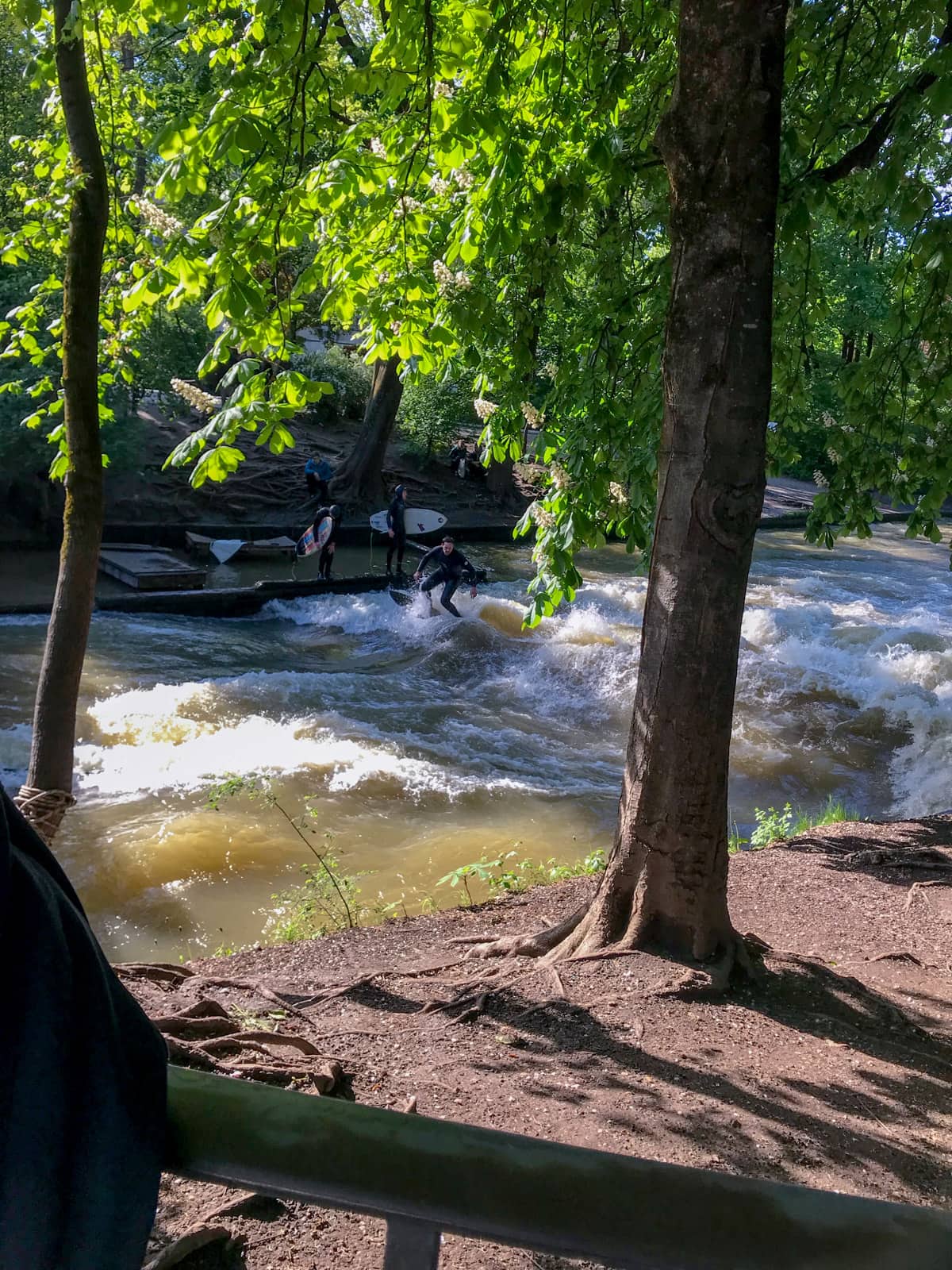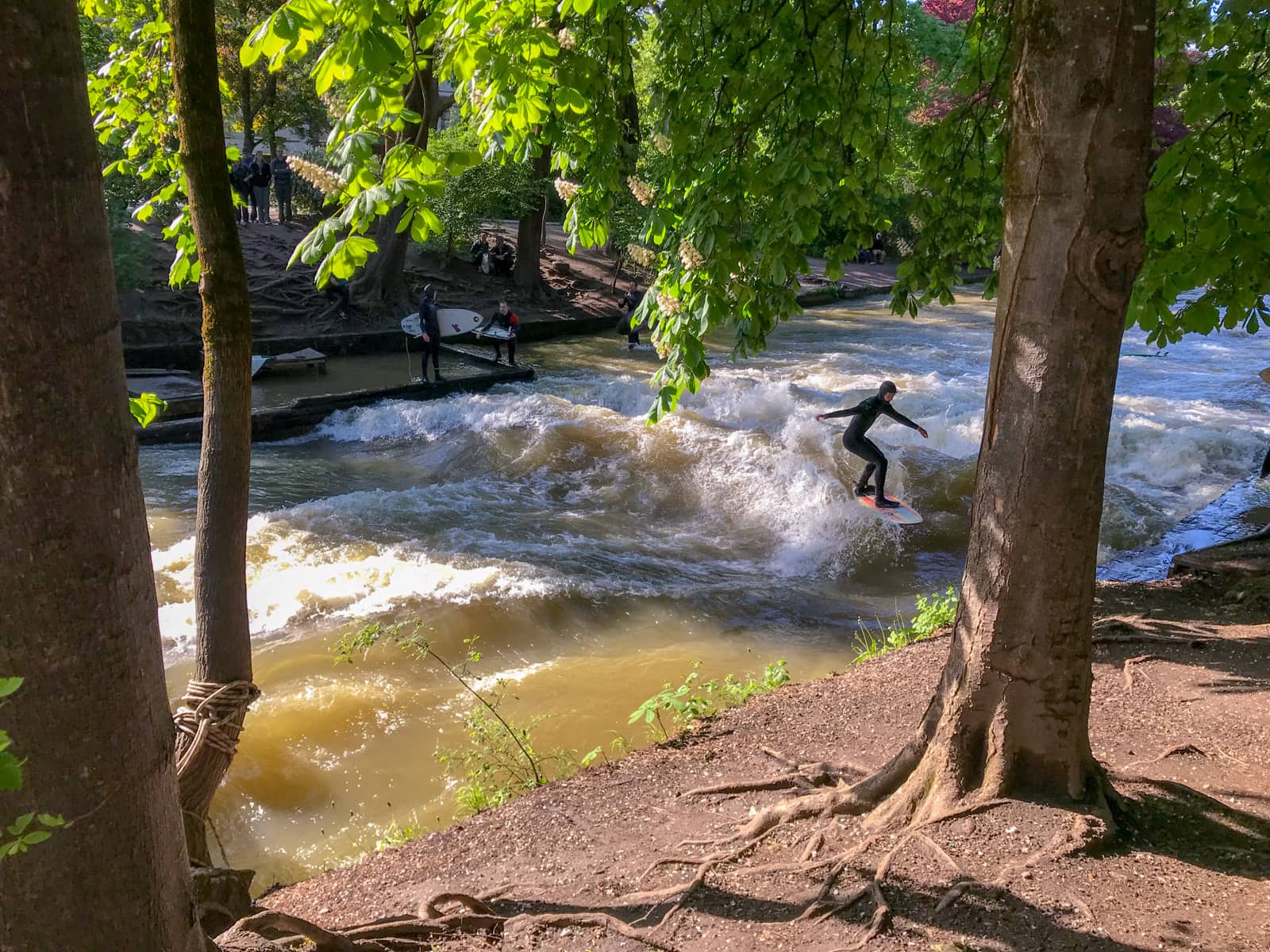 That evening we went to Haxnbauer again because we liked it so much! This time we ordered sausages, which was just as hearty a meal as the meals we had the past two nights! ☺️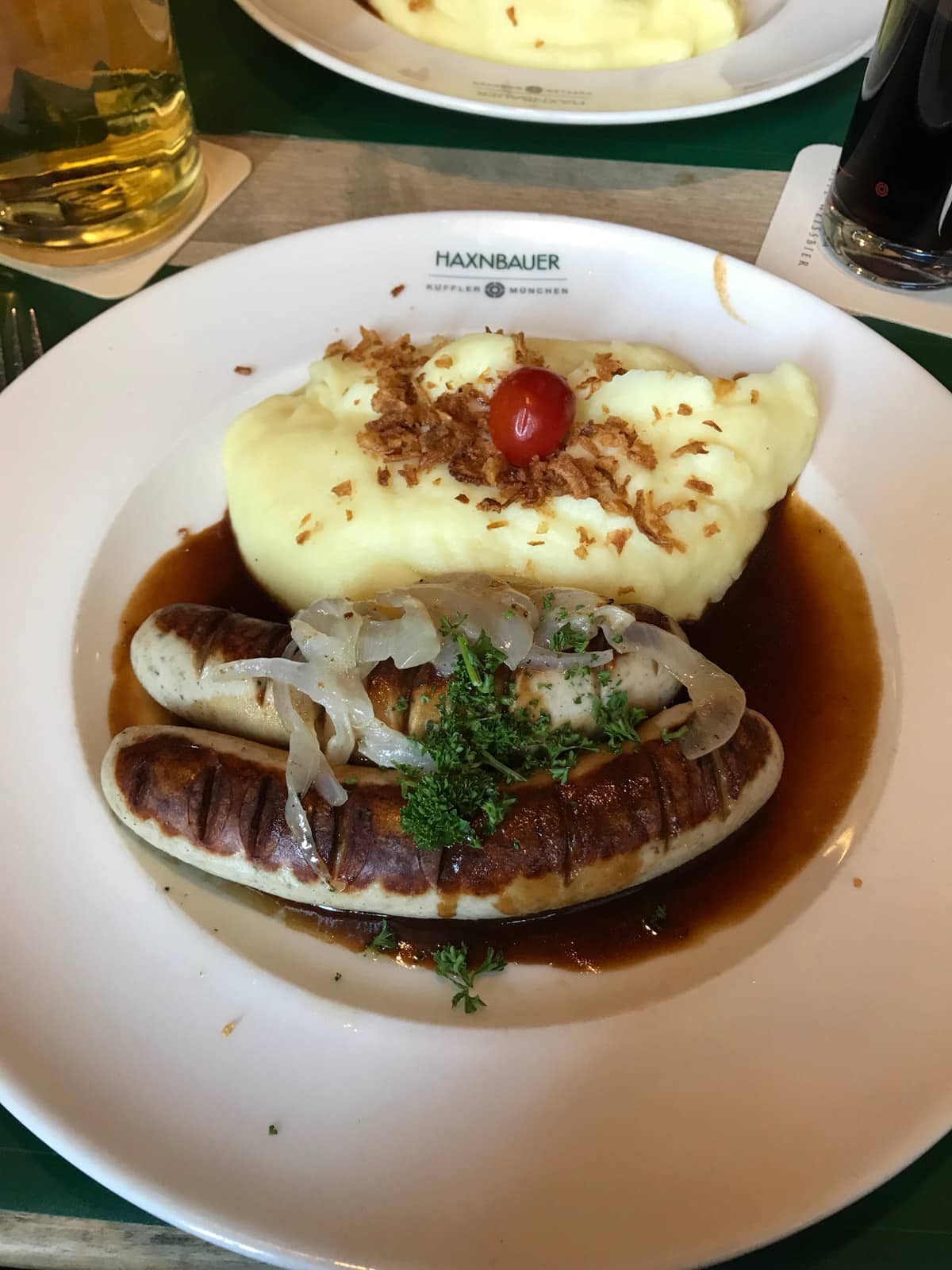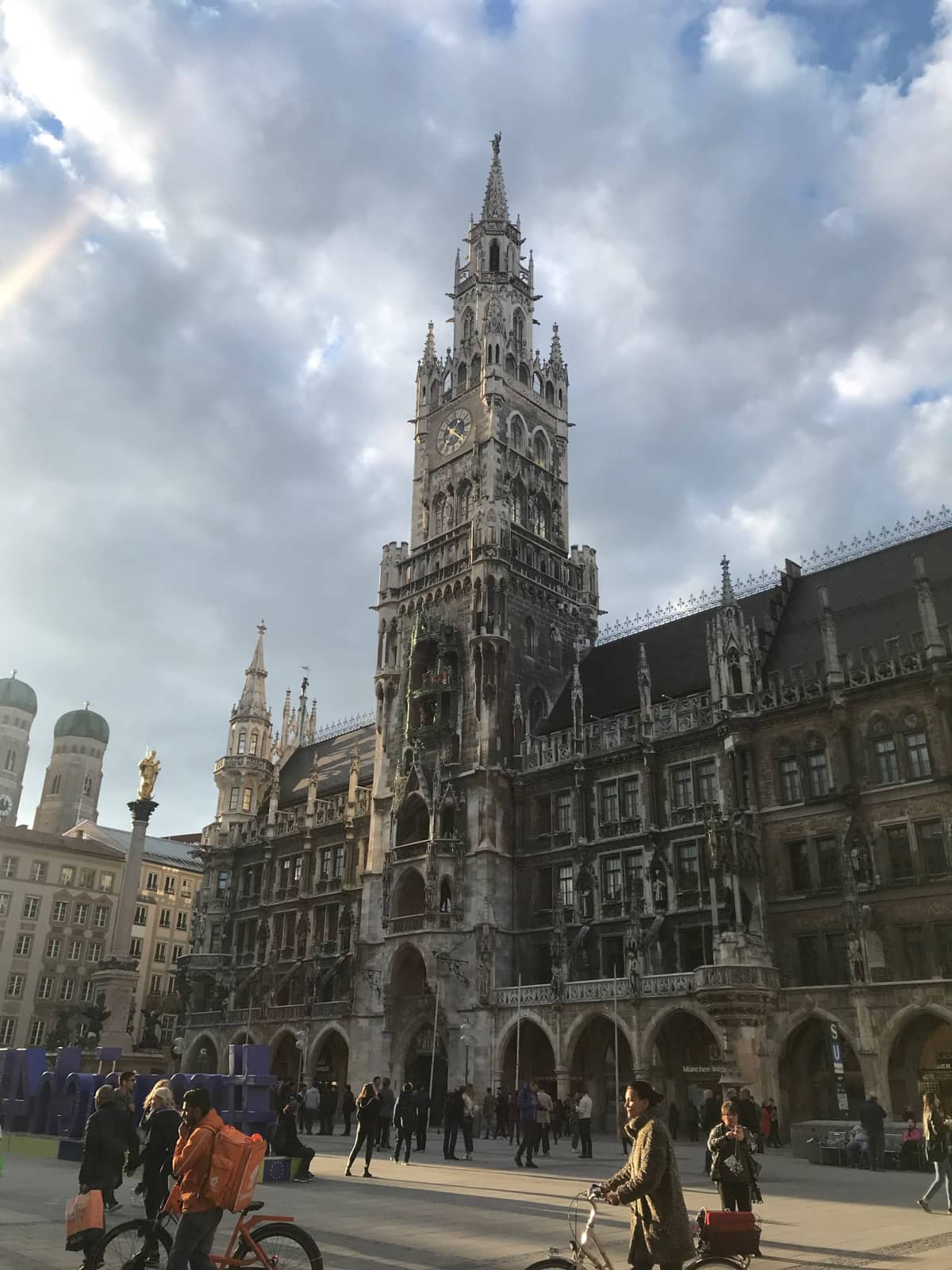 Although our stay in Munich was incredibly cold, we were able to warm up in our Airbnb with hot showers, and nothing quite beat the hearty food we had. Although Munich probably wasn't my favourite German city, I'd still be keen to go back and explore more of what I didn't catch. 😊 Munich does have a lot of historical museums but we weren't really interested in seeing historical architecture, so that's why there's not a lot of it in this blog post.
---
Thanks for tuning into this blog post about our 2019 Europe trip! You can check out the hashtag #cookesEU19 on Twitter or on Instagram for summaries and photo highlights!
We'll see you next time for a blog post about Colmar – a place that is truly out of a fairytale. 💙