🏖 A little holiday to the Central Coast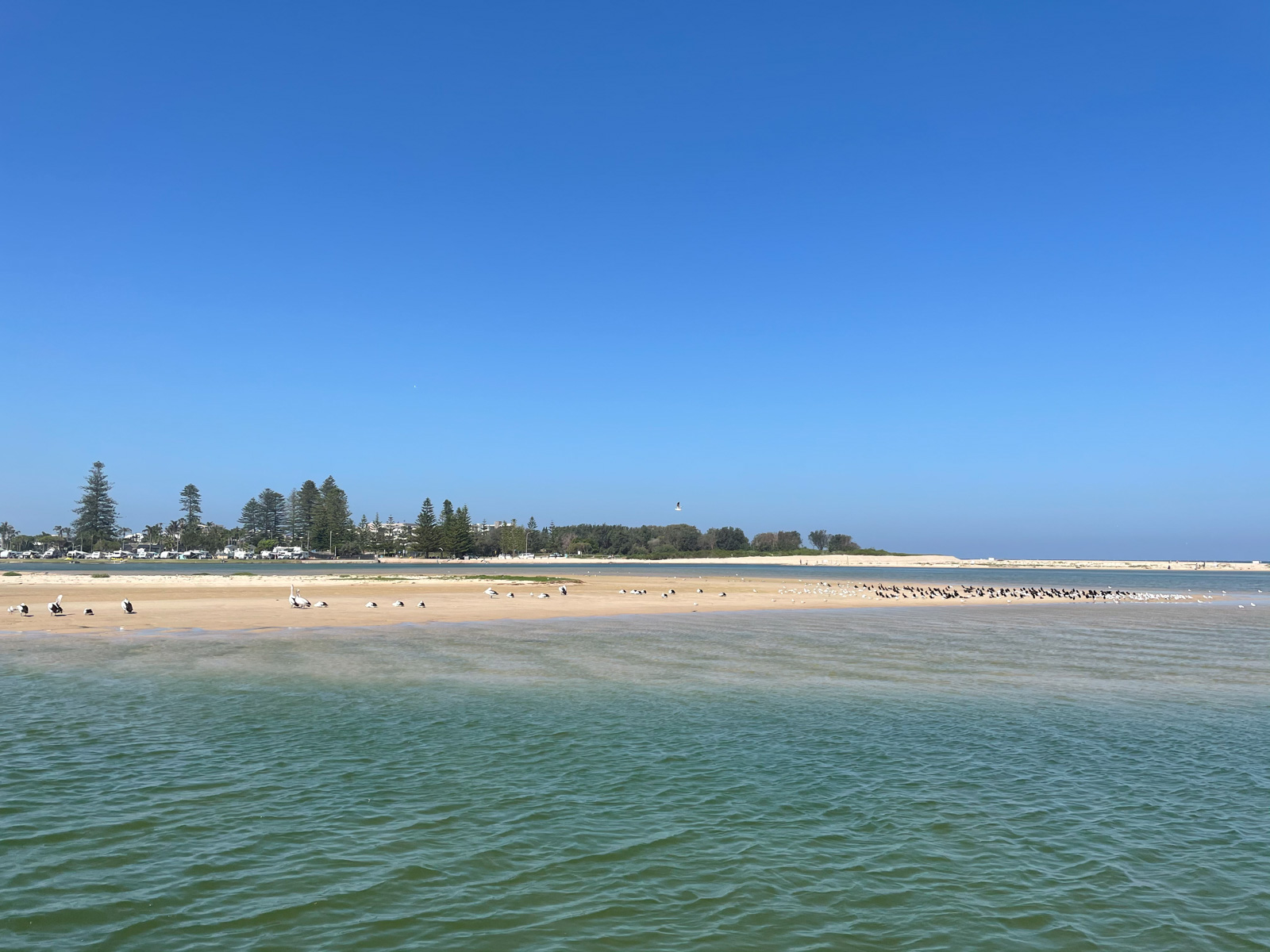 Last weekend, Nick and I went to the south coast of New South Wales. 😊 I'll be sharing more about that adventure in an upcoming blog post – but today I'm sharing some photos from our short trip to the Central Coast at the end of last year (2020).
We originally wanted to travel interstate and have some adventures in Adelaide, but unfortunately there was a small outbreak of some COVID cases so we cancelled our flights and decided to travel back another time. The pandemic hasn't made it easy to travel. 😅
We took a whole week off even though we were only away for a couple of days. It meant we had the rest of the week to relax and home, check out a couple of places in Sydney that we wanted to eat in, and get some errands done. I finally changed some details on my bank account and we organised some of our Medicare card details as well. 😆 We had a well deserved break and I was actually looking forward to going back to work at the end of it.
I do feel like I almost forgot how to take a holiday, though – I remember being stressed out that I forgot to bring something in my backpack, and I realised I should be relaxing. It was a surreal thing to be packing for a few days away. I really enjoy packing for a holiday, and since it has been such a while since we've taken a holiday that is more than a few days, I felt out of touch and it definitely felt a little strange. I do have a packing list that I made a while back which I have been referring to each time I travel, which is useful and gets me pretty excited to go somewhere. I hope for the opportunity to travel more even if it's a bit locally!
On the drive up, we stopped for a rest to have fish and chips. There were some pelicans around too.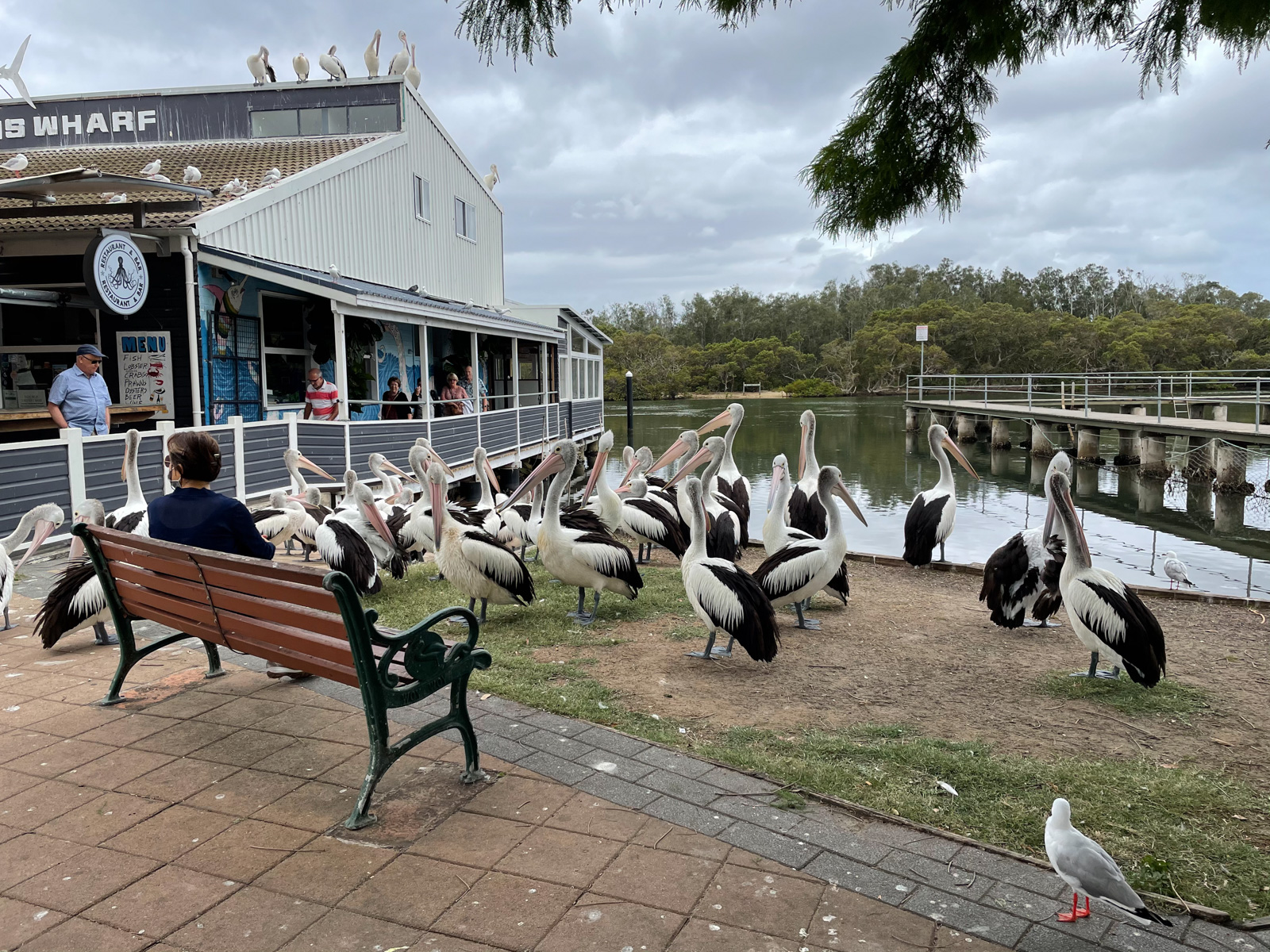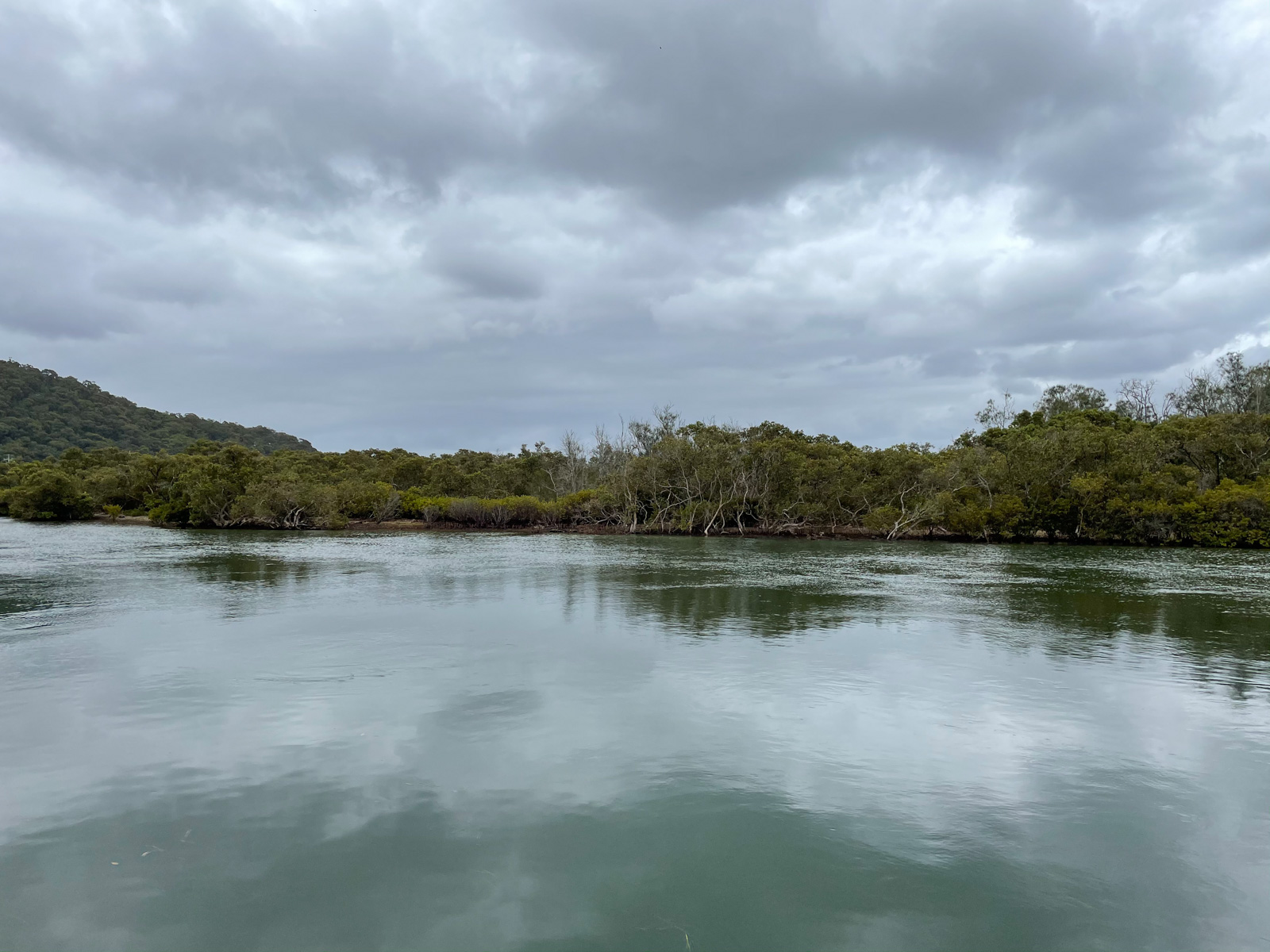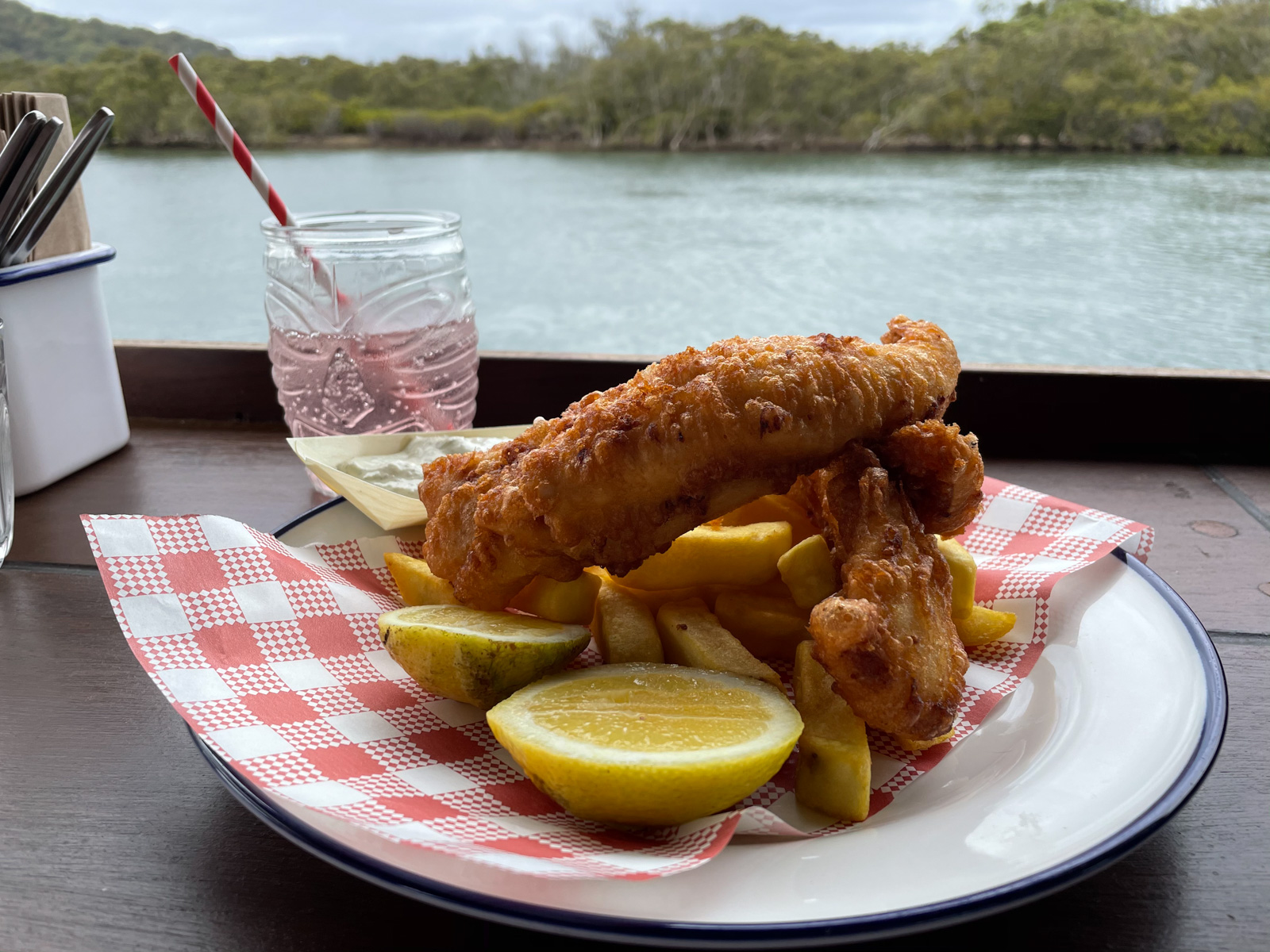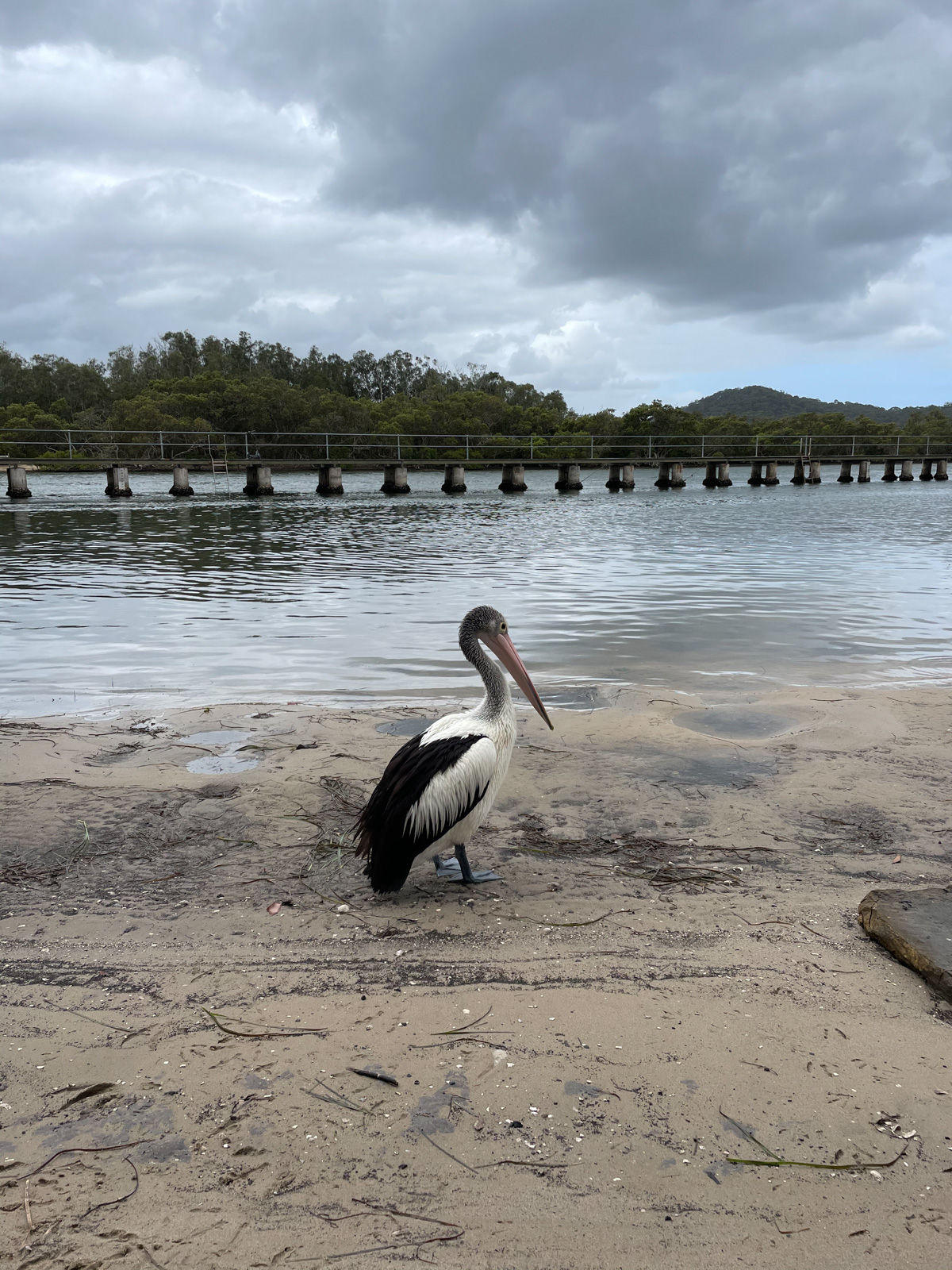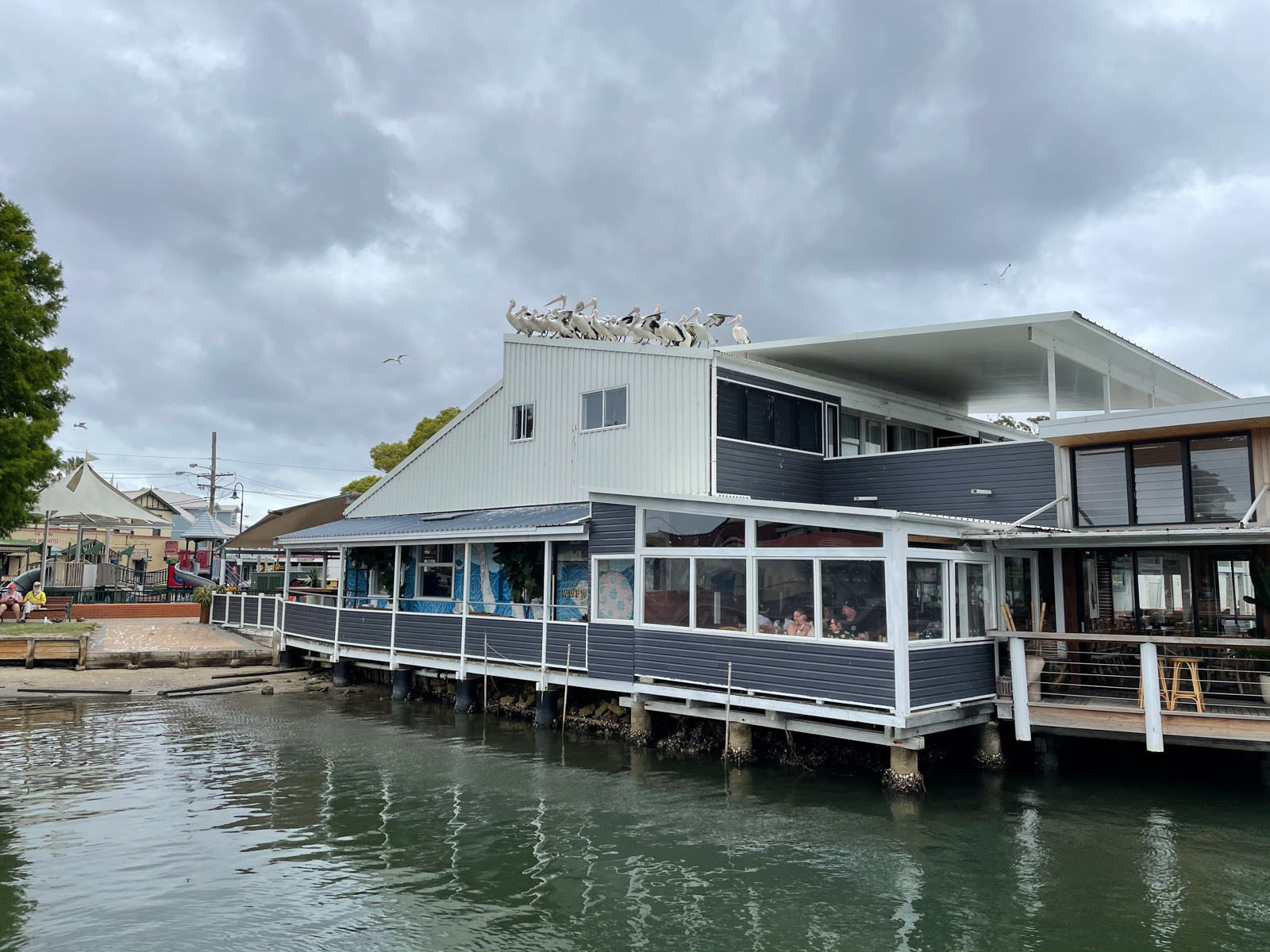 In going up the coast, we were staying near beaches. Neither Nick or myself are "beach people" – we live near a beach, but we don't enjoy going to the beach when there are many people, and it's very hot. I think we do like the idea of the sand and the sea, though. We stayed in Magenta Shores, and what made the beaches there great was that they were semi-private and accessible only to people who live in the area or are staying there. We pretty much had the beach to ourselves when we were there.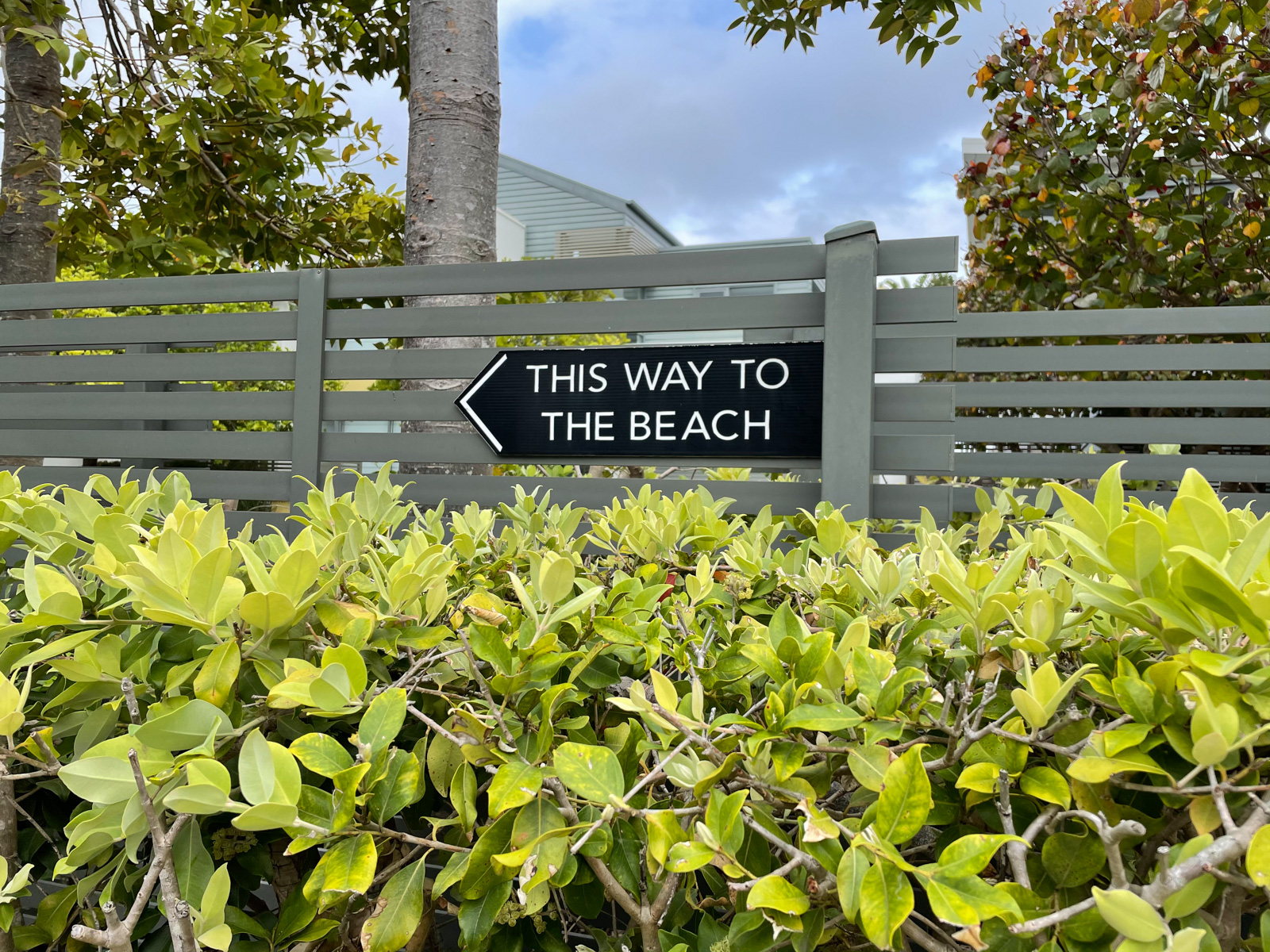 When we arrived and checked in, we made our way down the beach and walked down the sandy path to the beach. The sun was starting to go down and it was really peaceful watching the ocean. We didn't stay too long, but decided we'd come back the next day.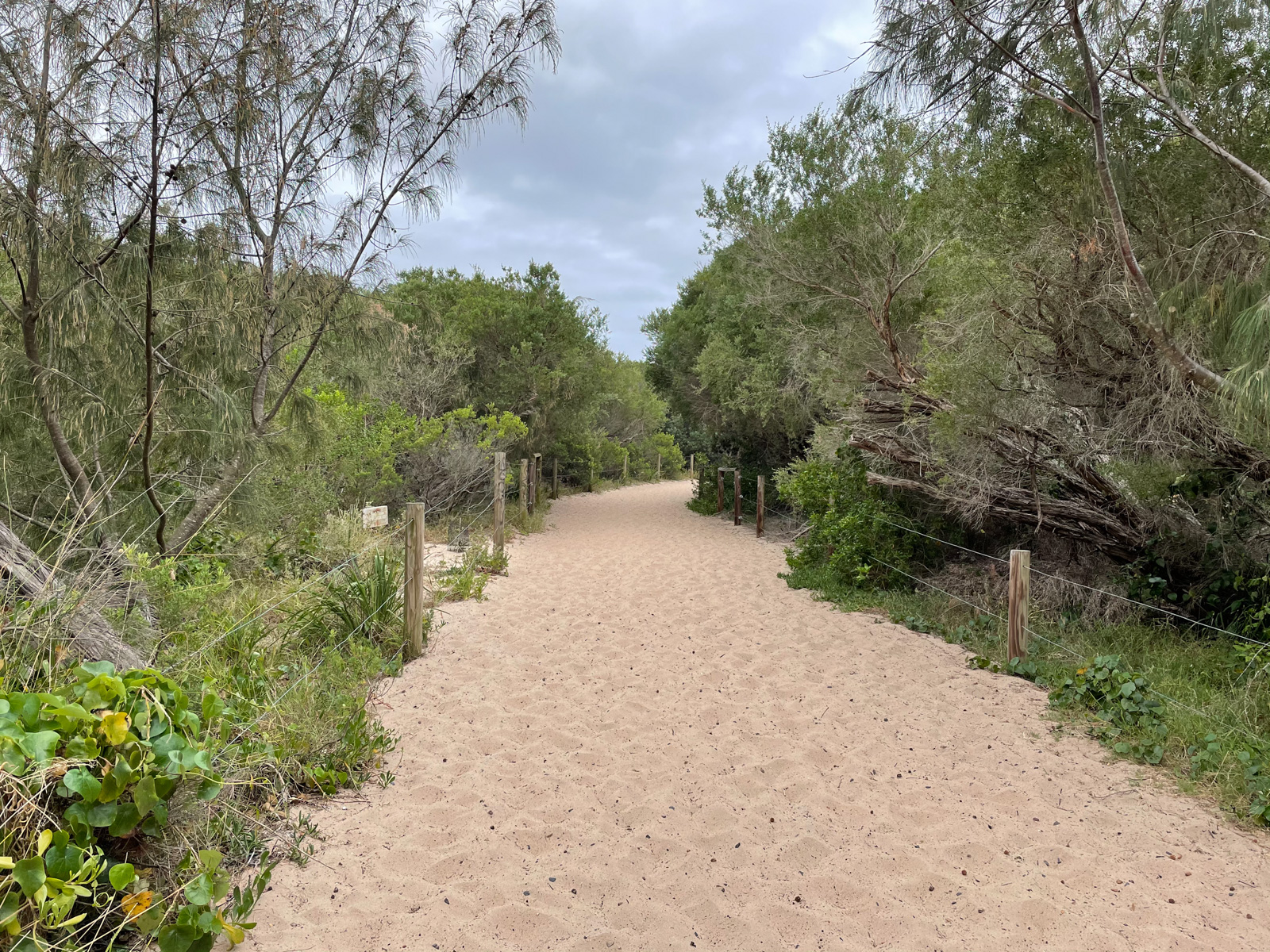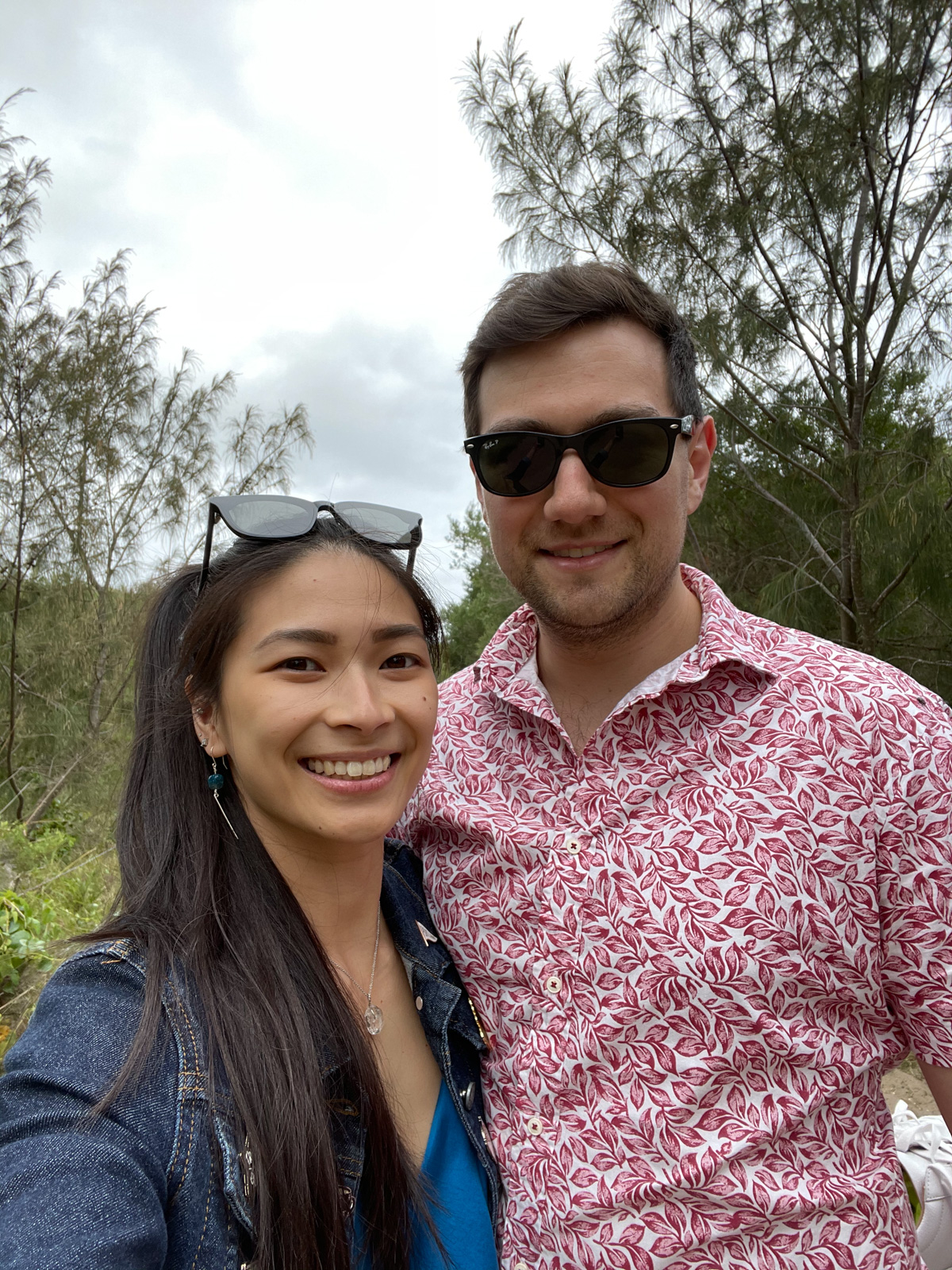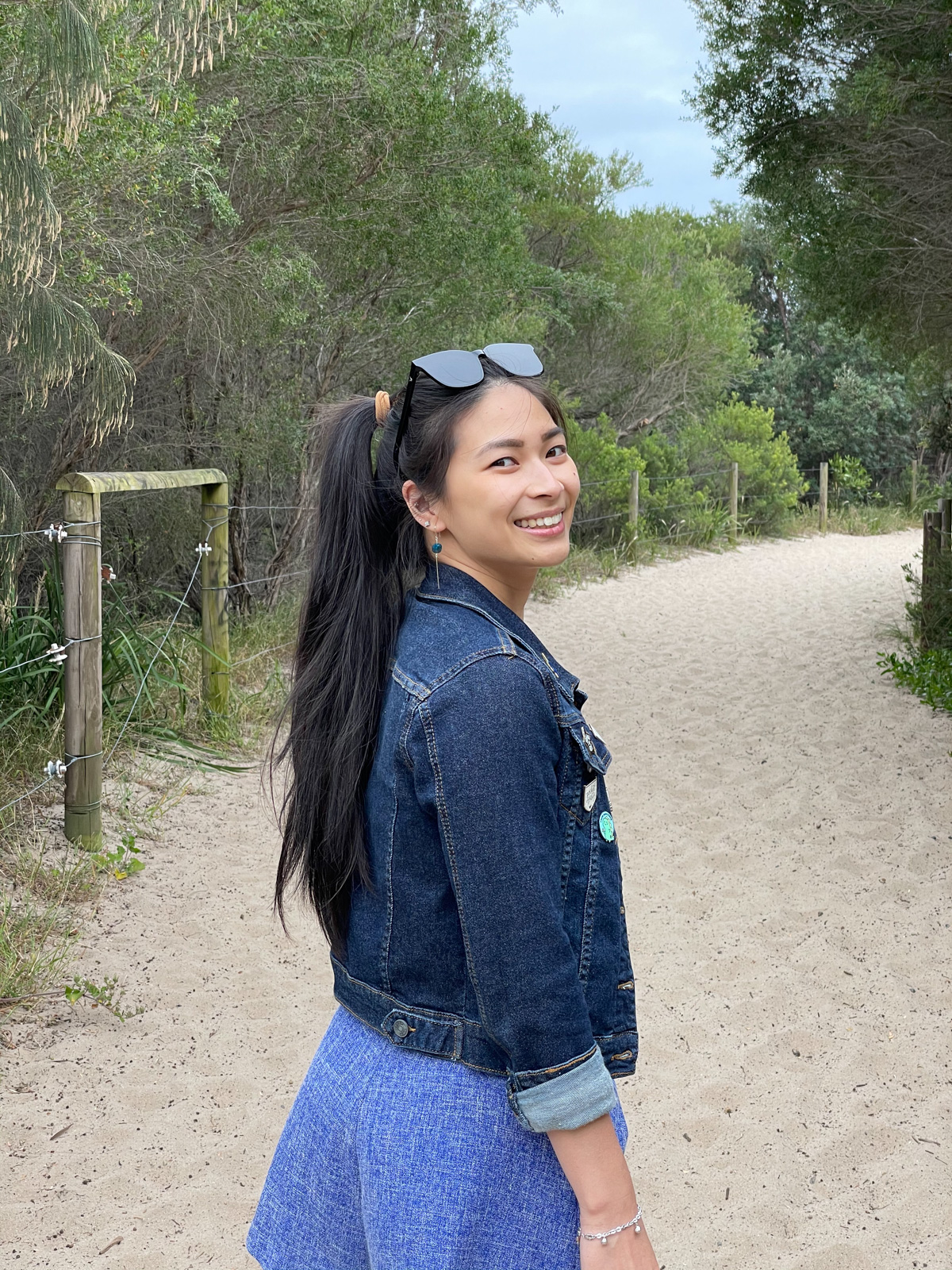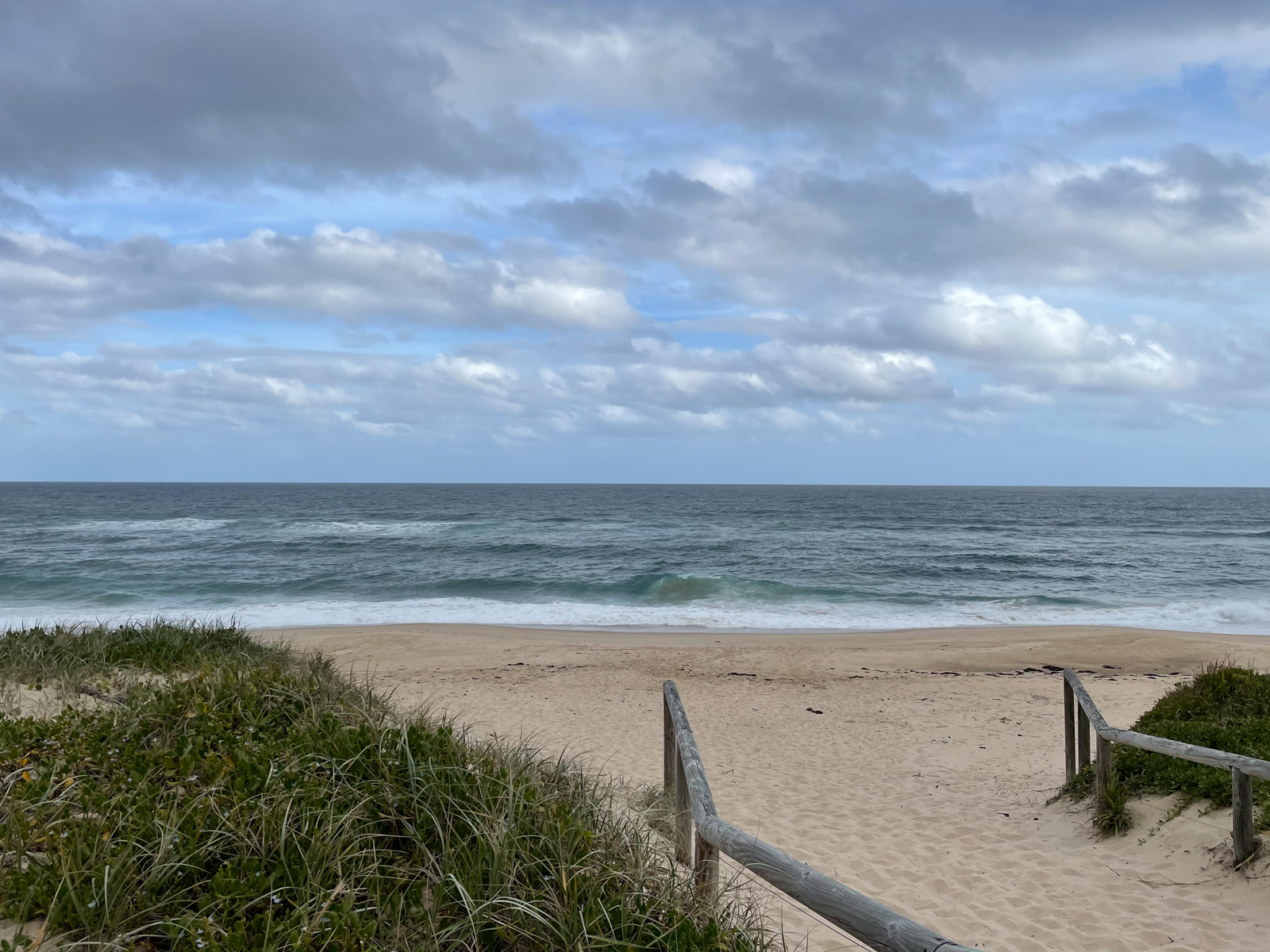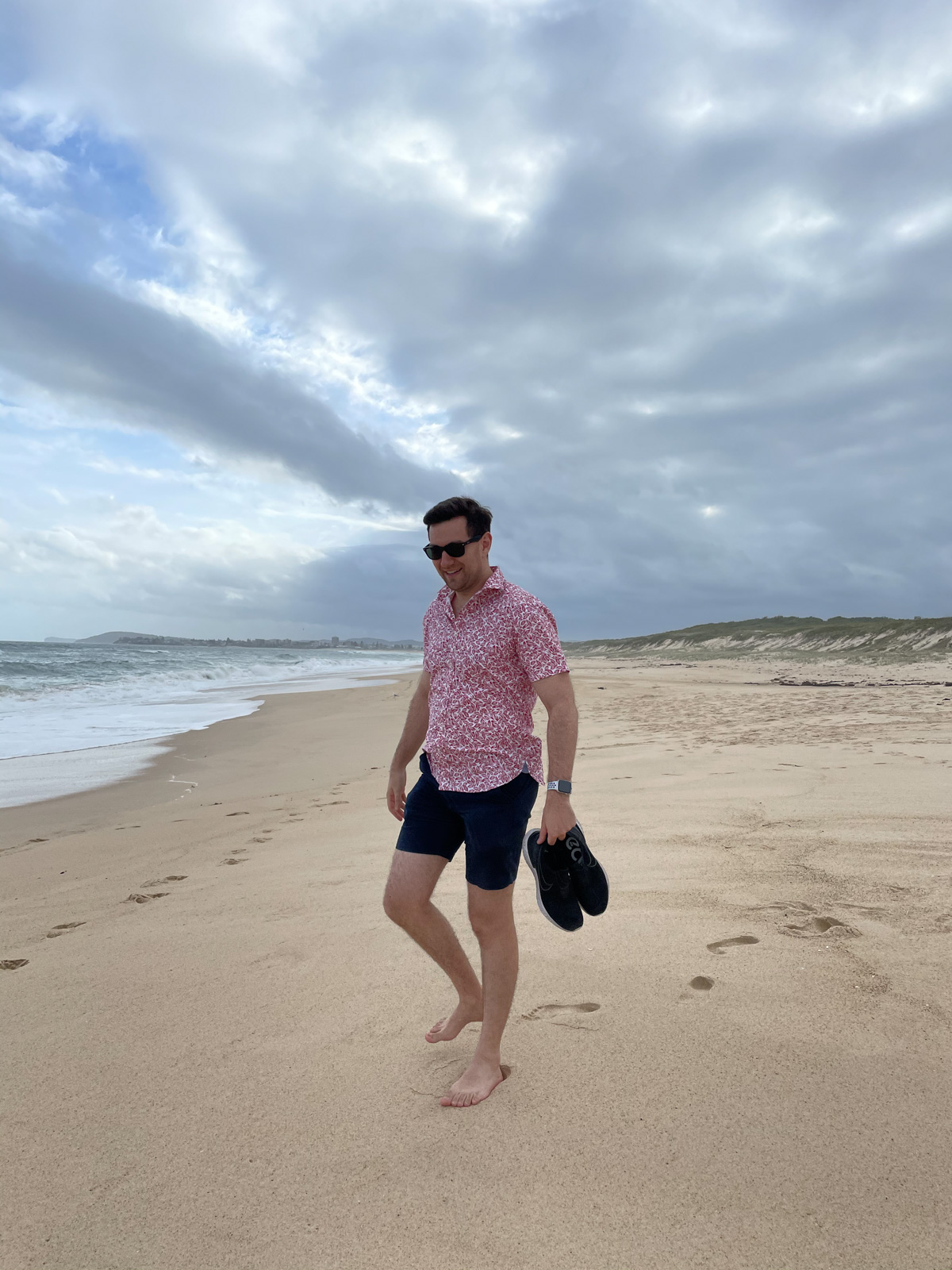 The next day it was a nice warm day, and we wanted to also do a short nature trail that headed towards the national park. It was off from the sandy path down to the beach. I had only bought one pair of shoes with me – a pair of sneakers – so I decided I would walk on the sand so as not to get sand in my shoes, and then put them back on for the trail. I didn't realise the dry, soft, exposed sand would be so hot from the sun. It definitely felt like the soles of my feet were being burnt. Nick and I were rushing to the shady, cooler bits of the sand, but it was still a huge struggle. 😅 We finally made it to the nature trail and enjoyed the cool shade as well as the warm sun through the canopy.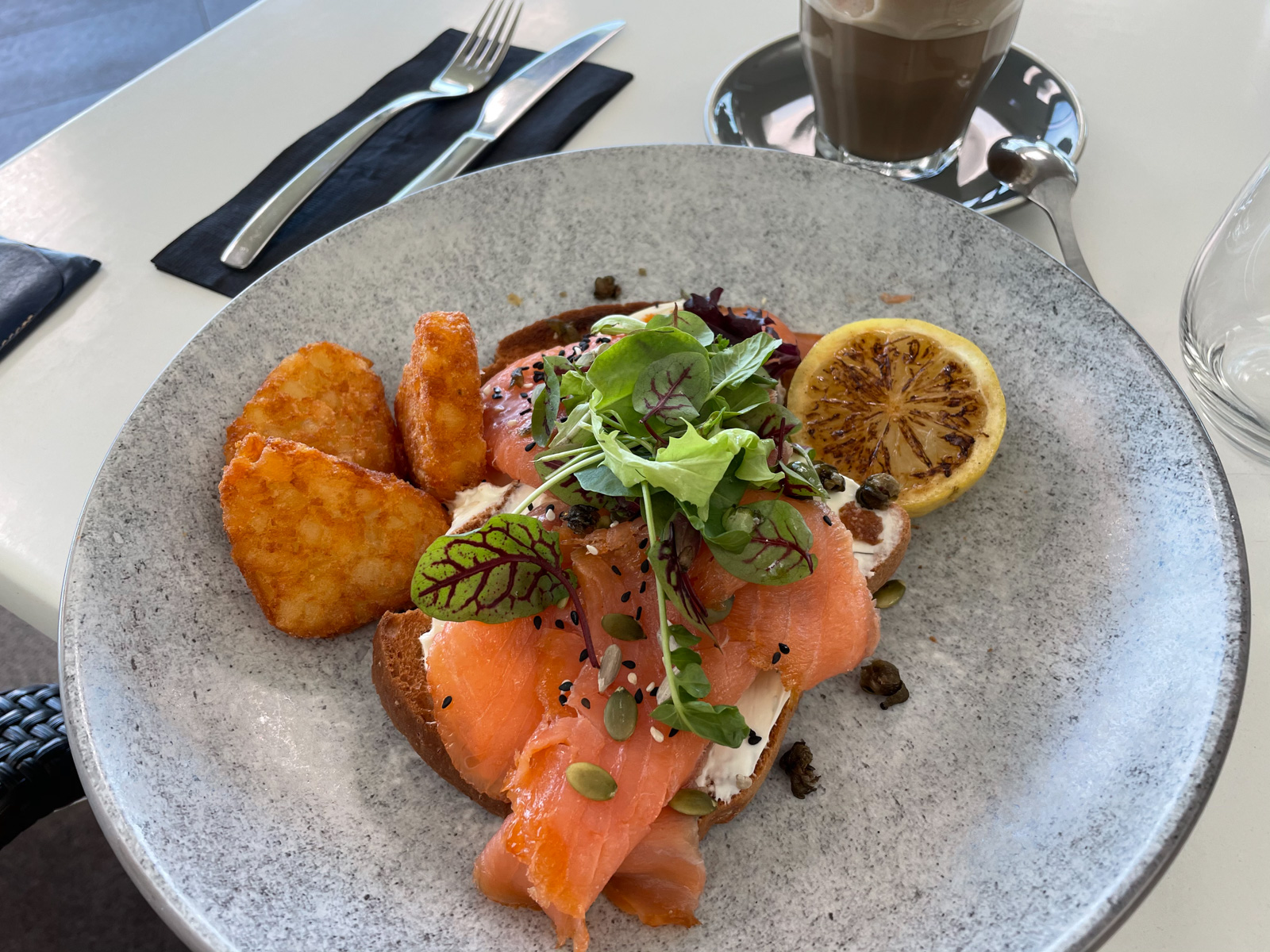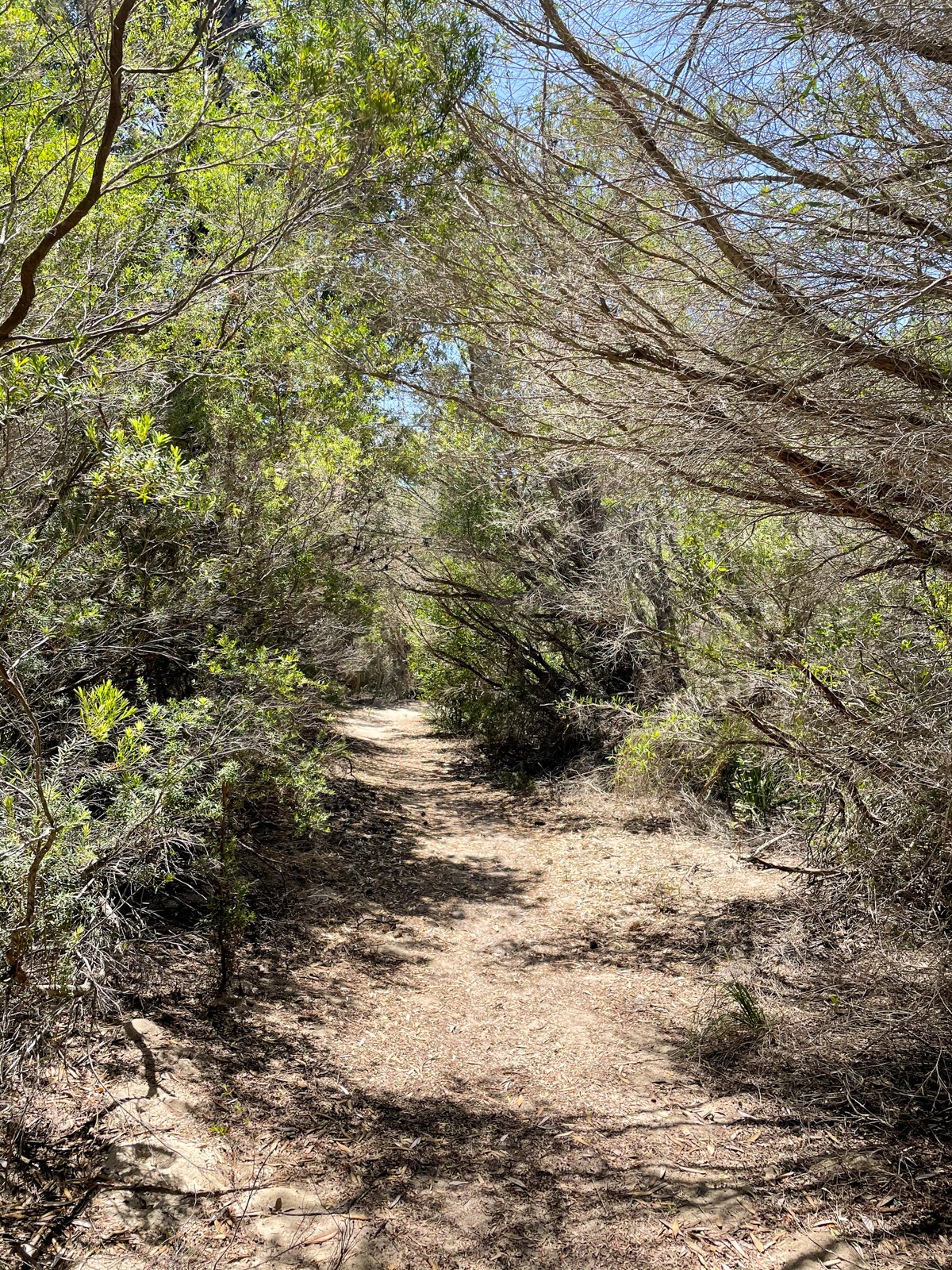 After going to the end of the trail, we reached the edge of the national park. We didn't want to venture too far, so we took a sandy path that headed towards the beach. The trail was parallel to the beach so we endeavoured to walk back along the beach.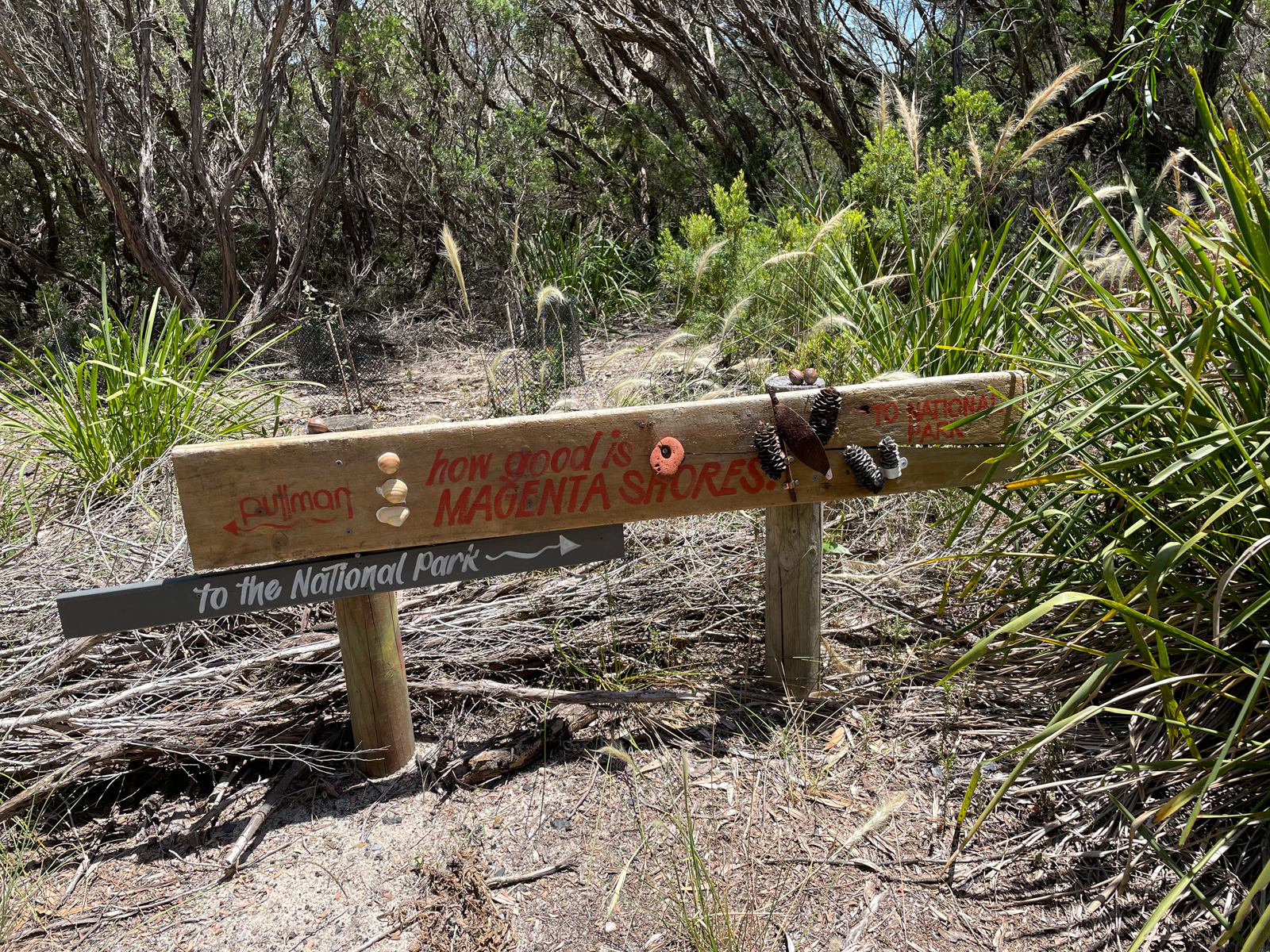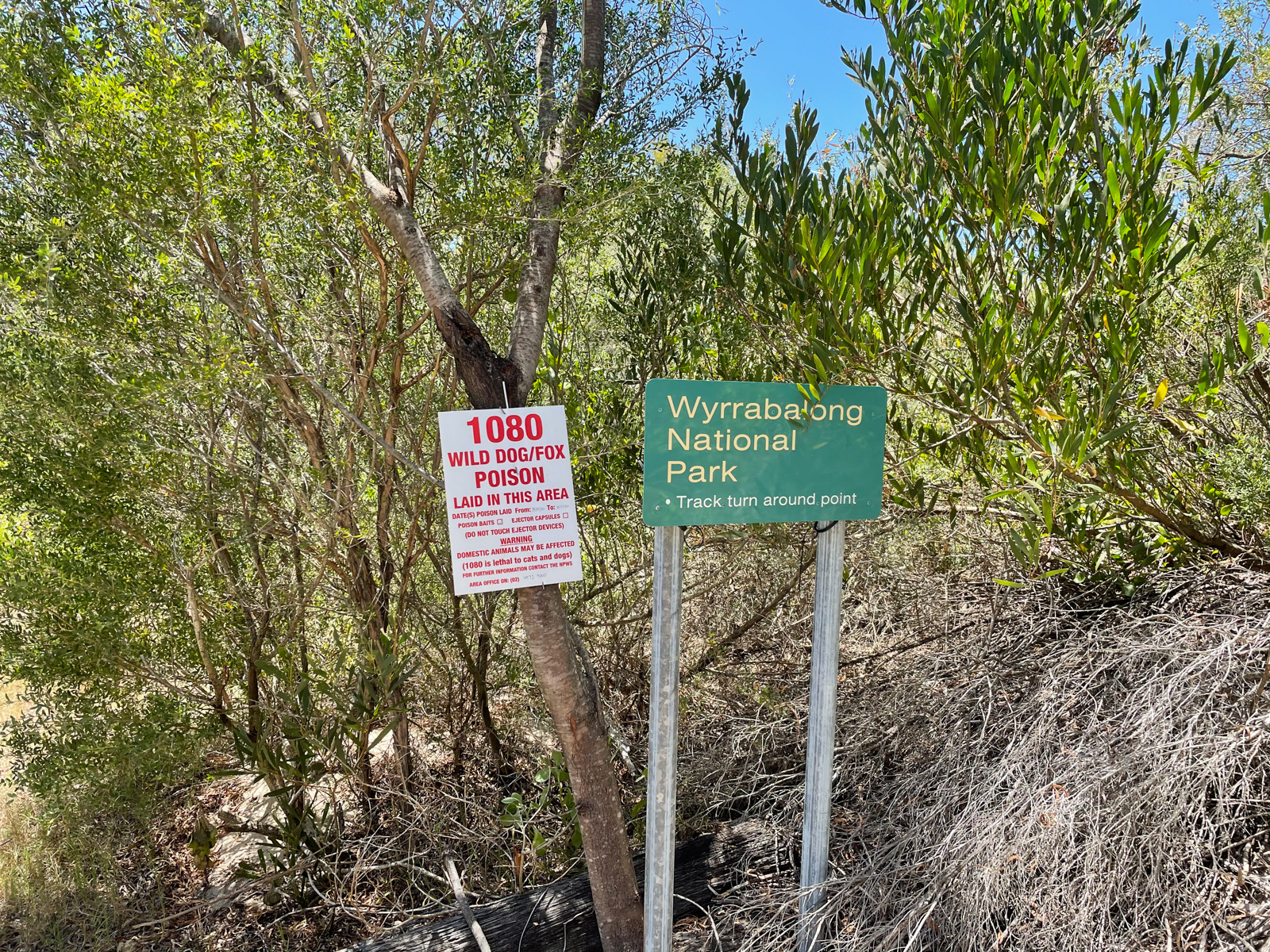 It was yet another path of hot, hot sand! 😩🔥 My poor little feet were dying to get to cooler sand and the water. We enjoyed the waves and got our feet wet, and enjoyed getting splashed a little by the ocean waves. Then we spent some time looking for unique seashells in the sand while we sat on the sand.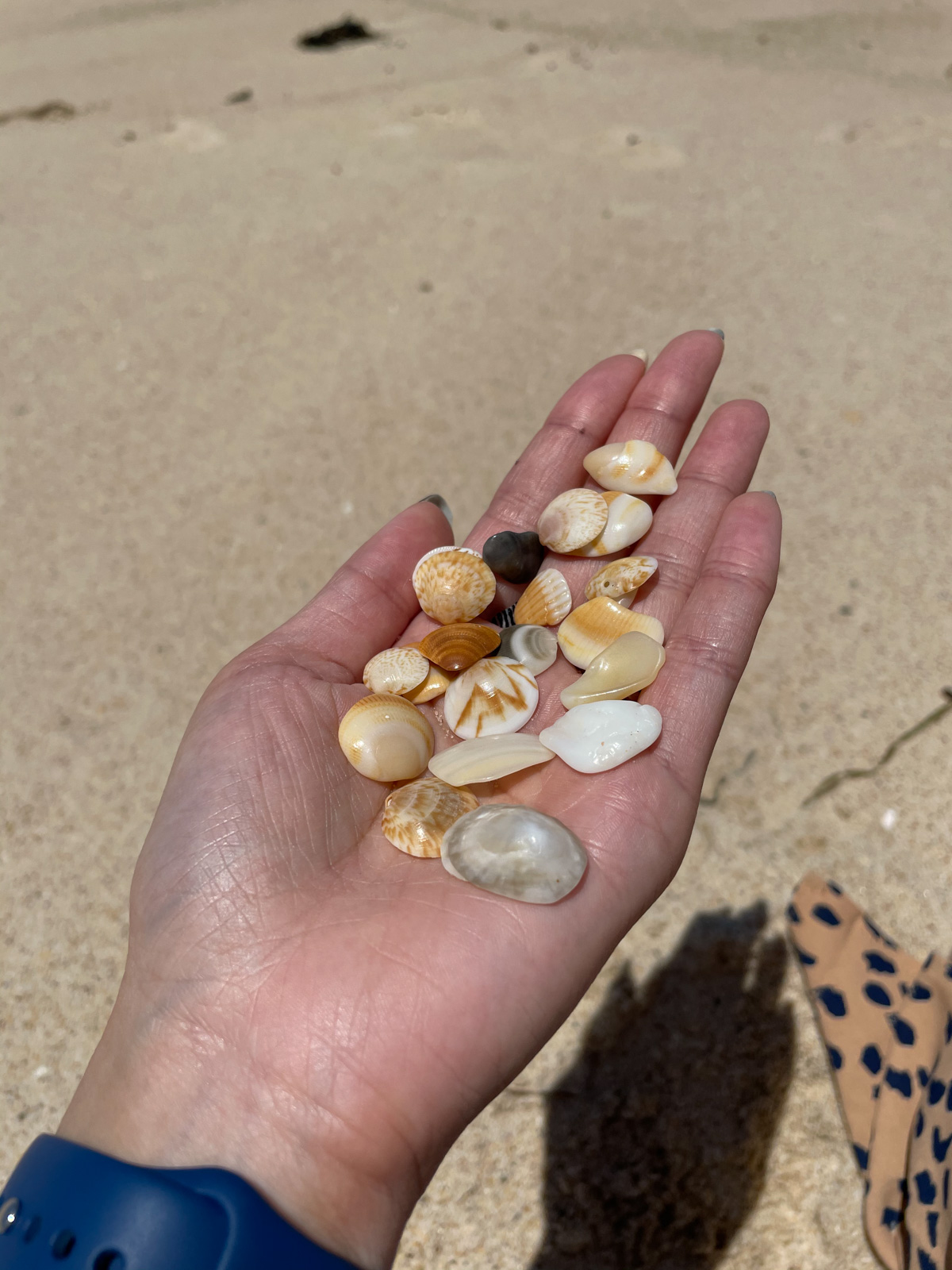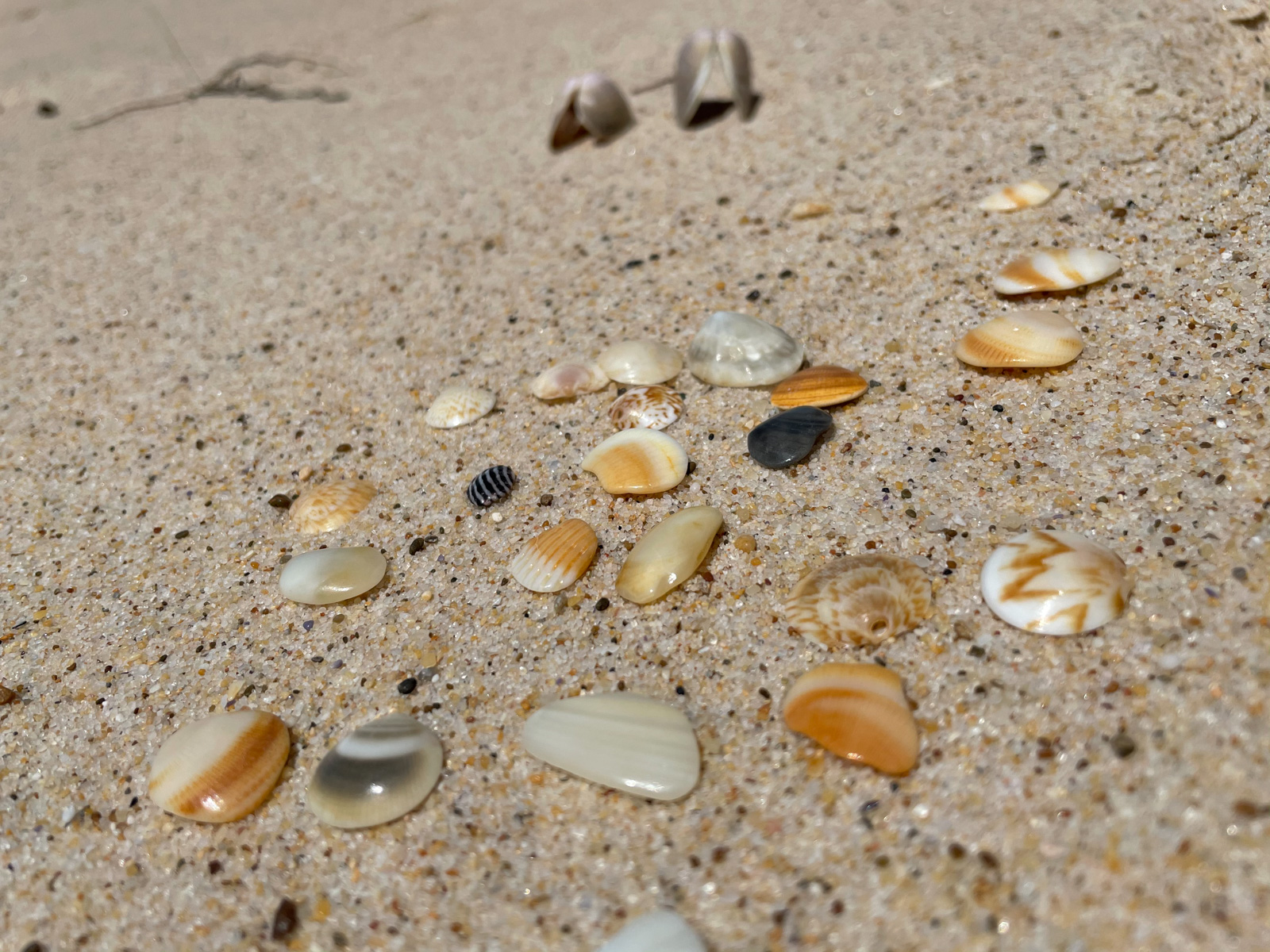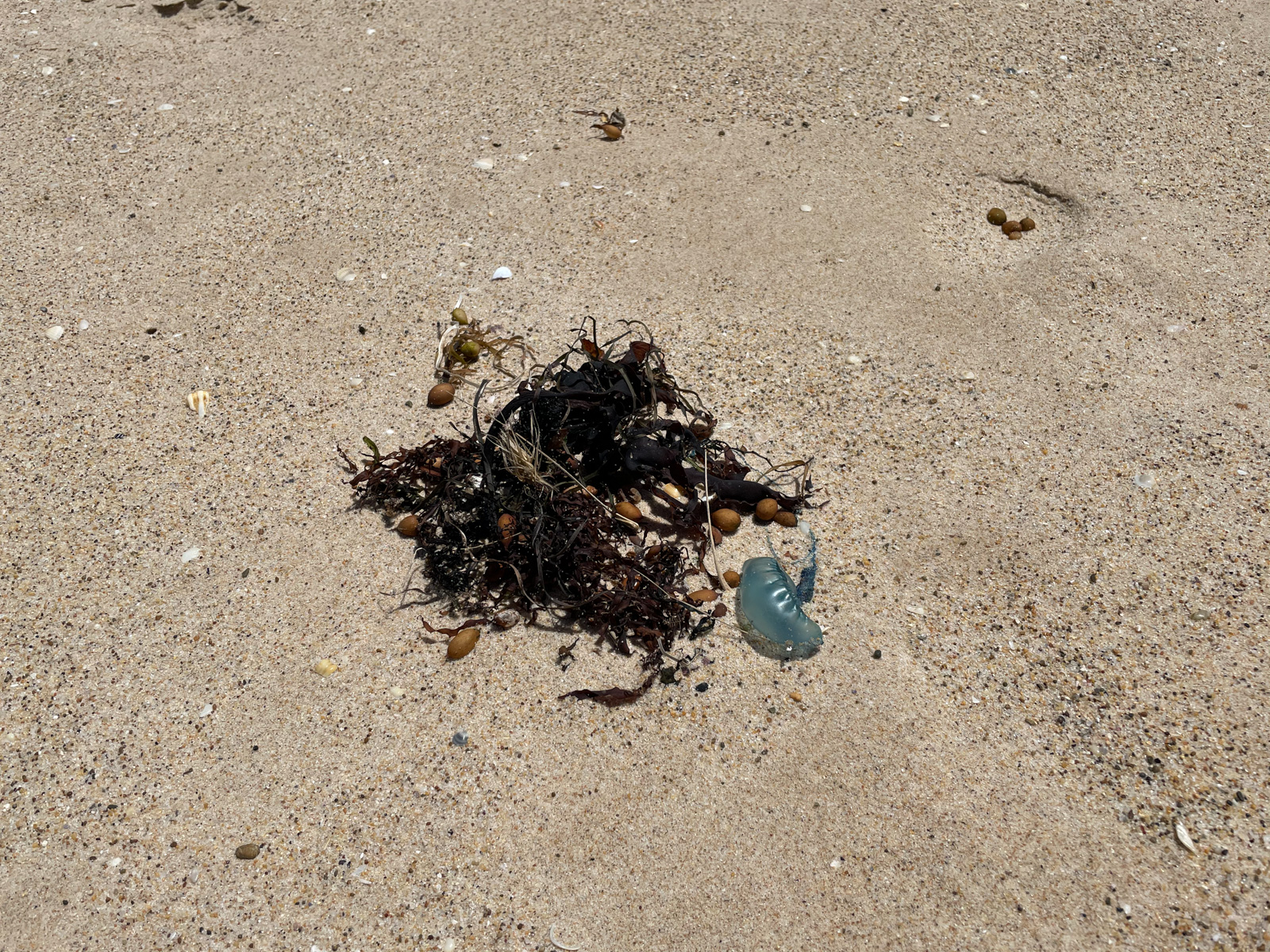 We didn't get to use the pool since there were often quite a few people in it and we wanted to avoid it when it was busy. I think a sign said there should only be a maximum of 10 people in the pool, but I don't think it was monitored. On our last evening, there was a thunderstorm and it rained very heavily so there wasn't a chance of us using the pool when we got back from dinner. 😆 Oh well, no need to fuss – it really is just a pool.
We did go to the local leagues club and have dinner there, though, and the bruschetta was great!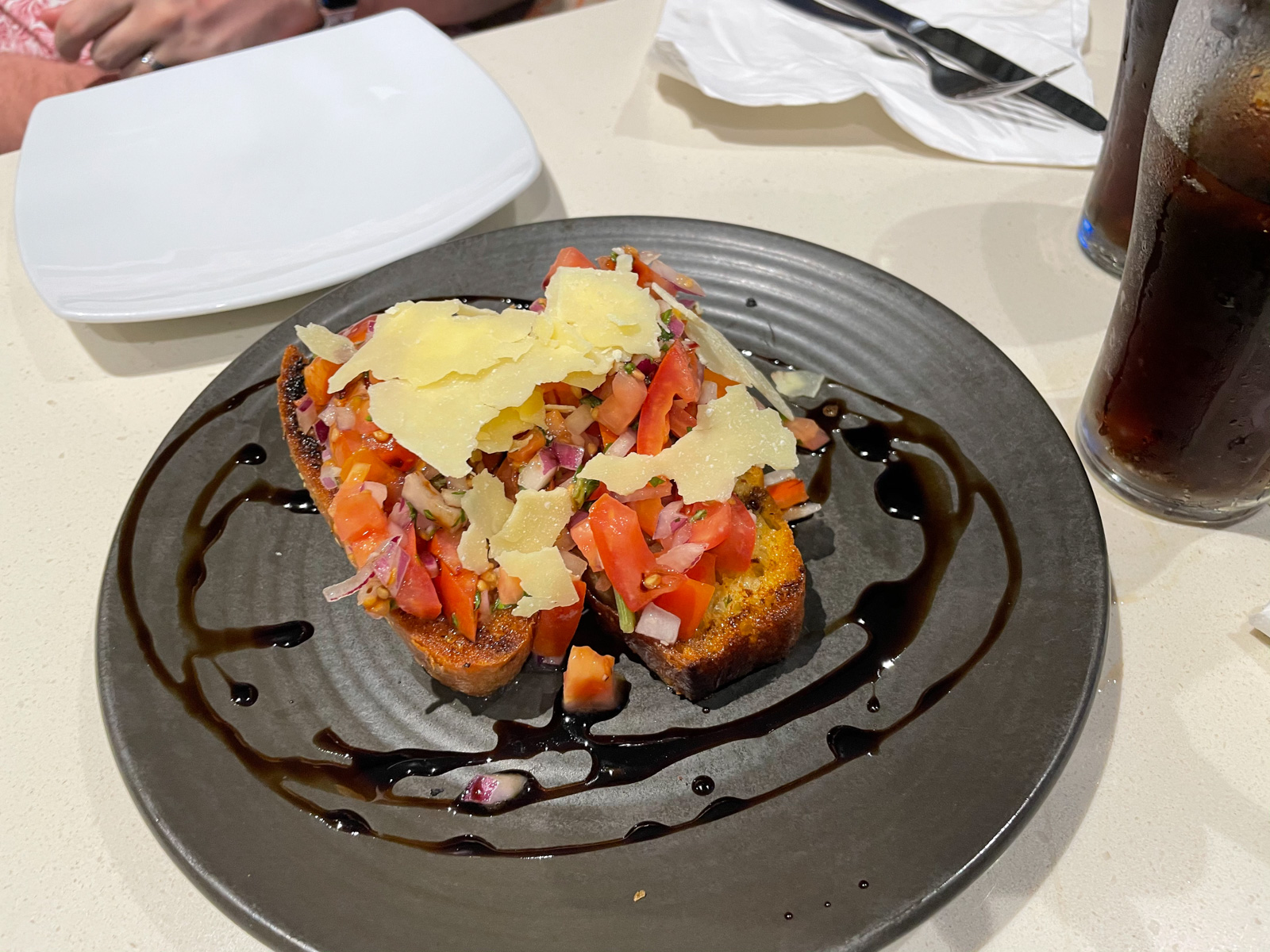 The next morning we packed our things and then headed to a nice cafe. I had avocado on toast! It used to be my go-to breakfast but I haven't ordered it as much recently, so I took the opportunity. 🥑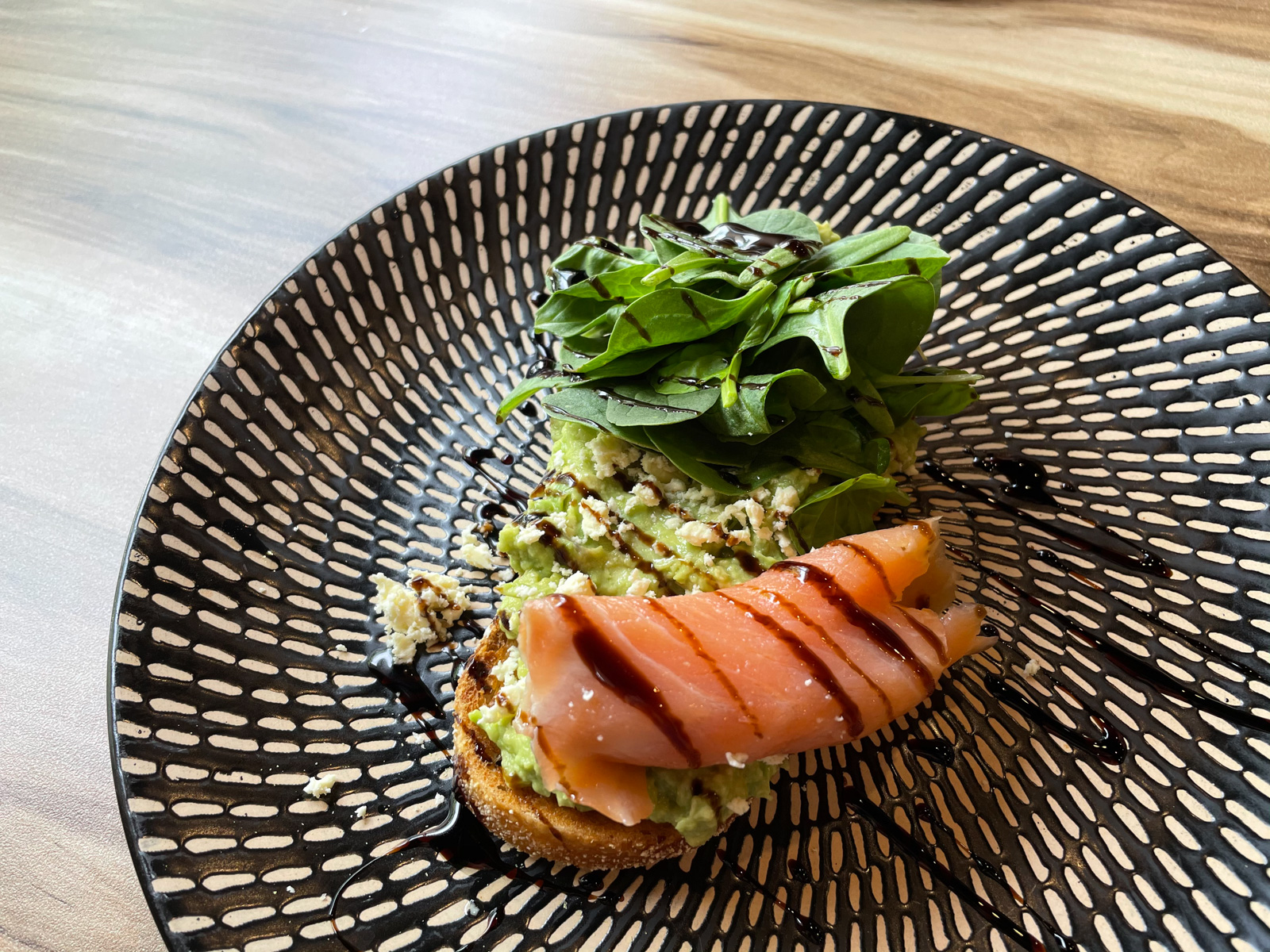 My friend Heather suggested a beach called Hargraves Beach, with some beautiful rock formations and a peaceful setting. The path to it was between two houses on a residential street. I'm sure these beaches are common in these areas – where the path to it is located between houses – but I still find it such a novelty. We ended up checking it out on our drive back home, and luckily the weather was not scorching hot.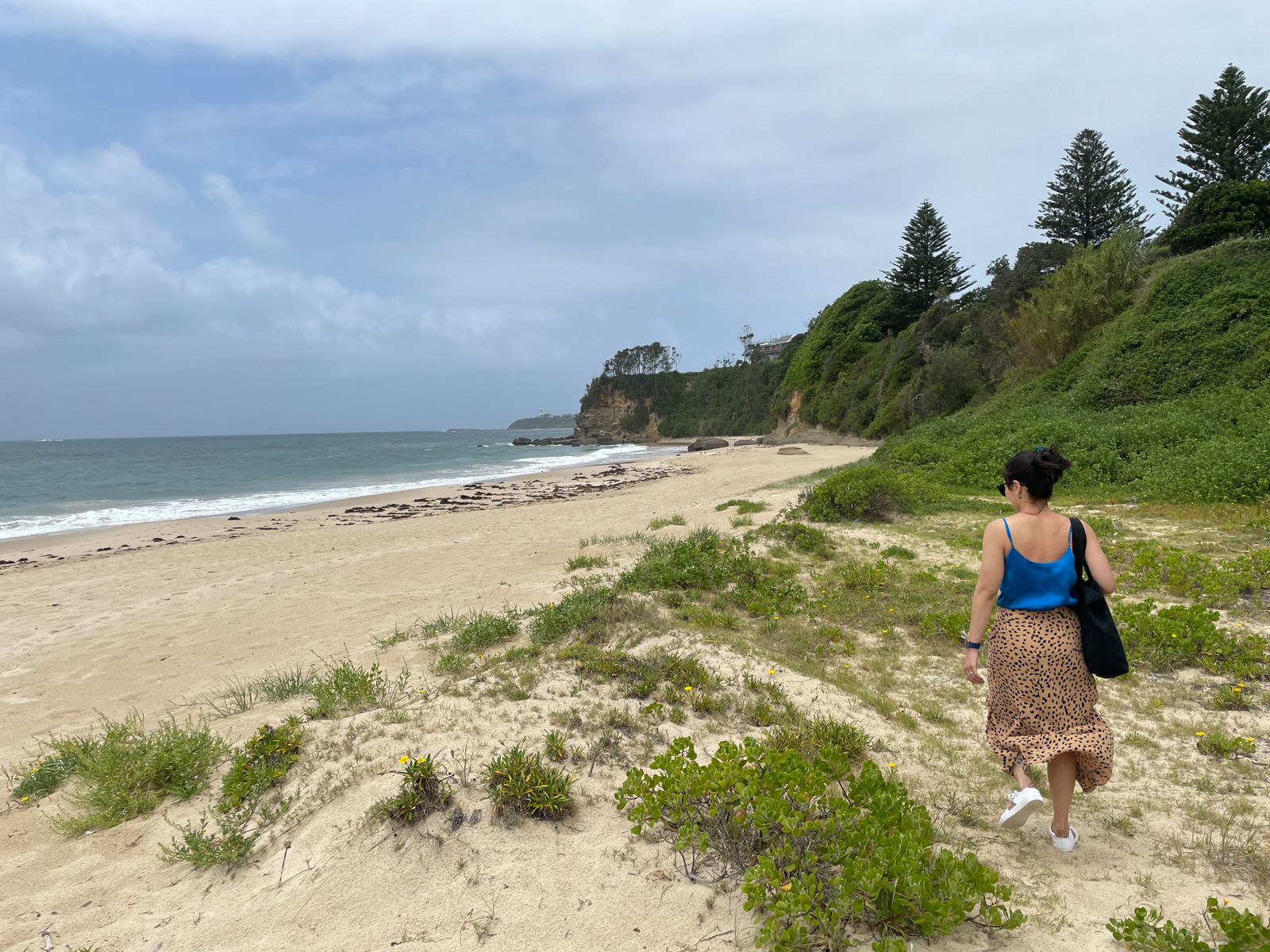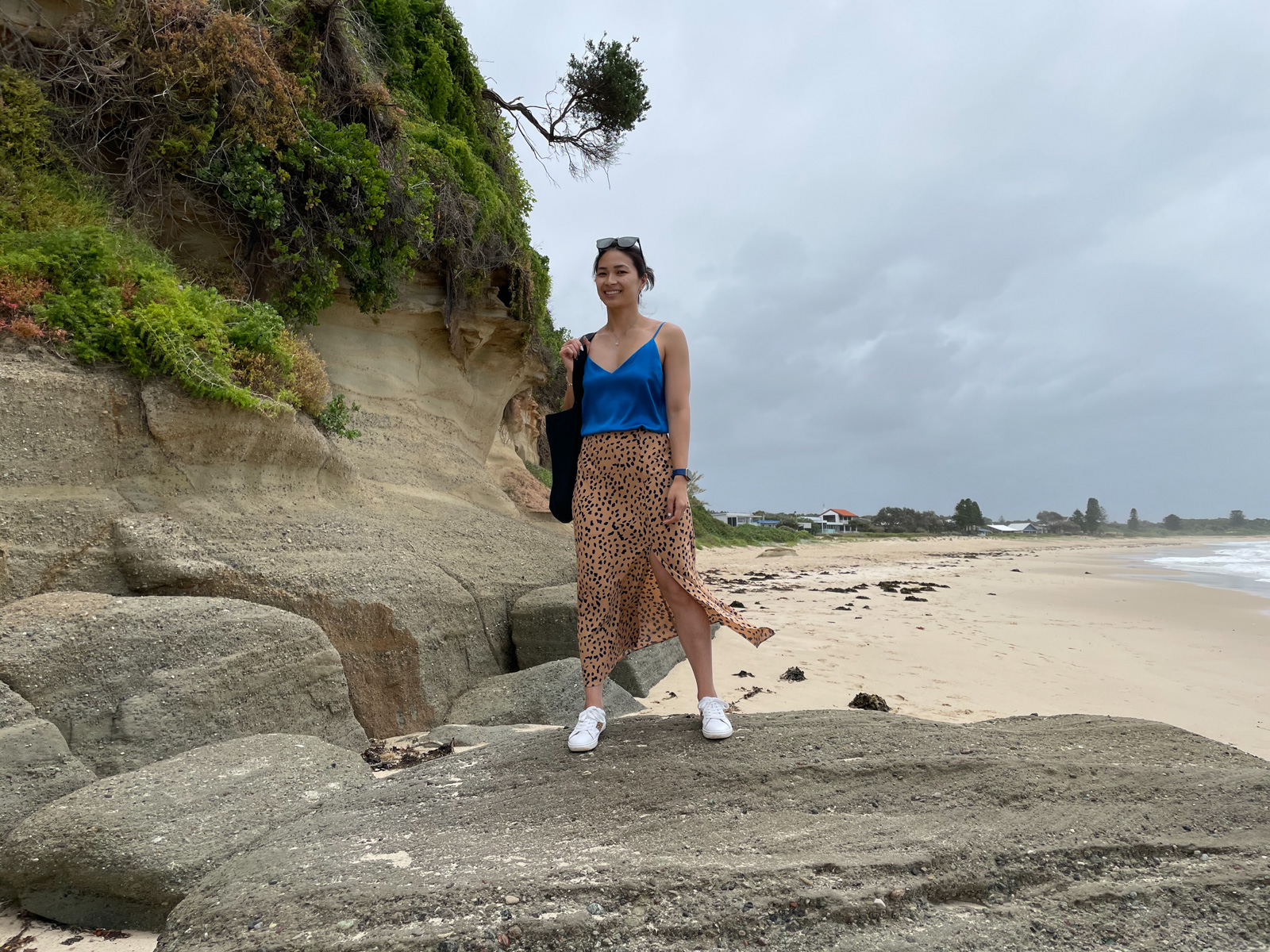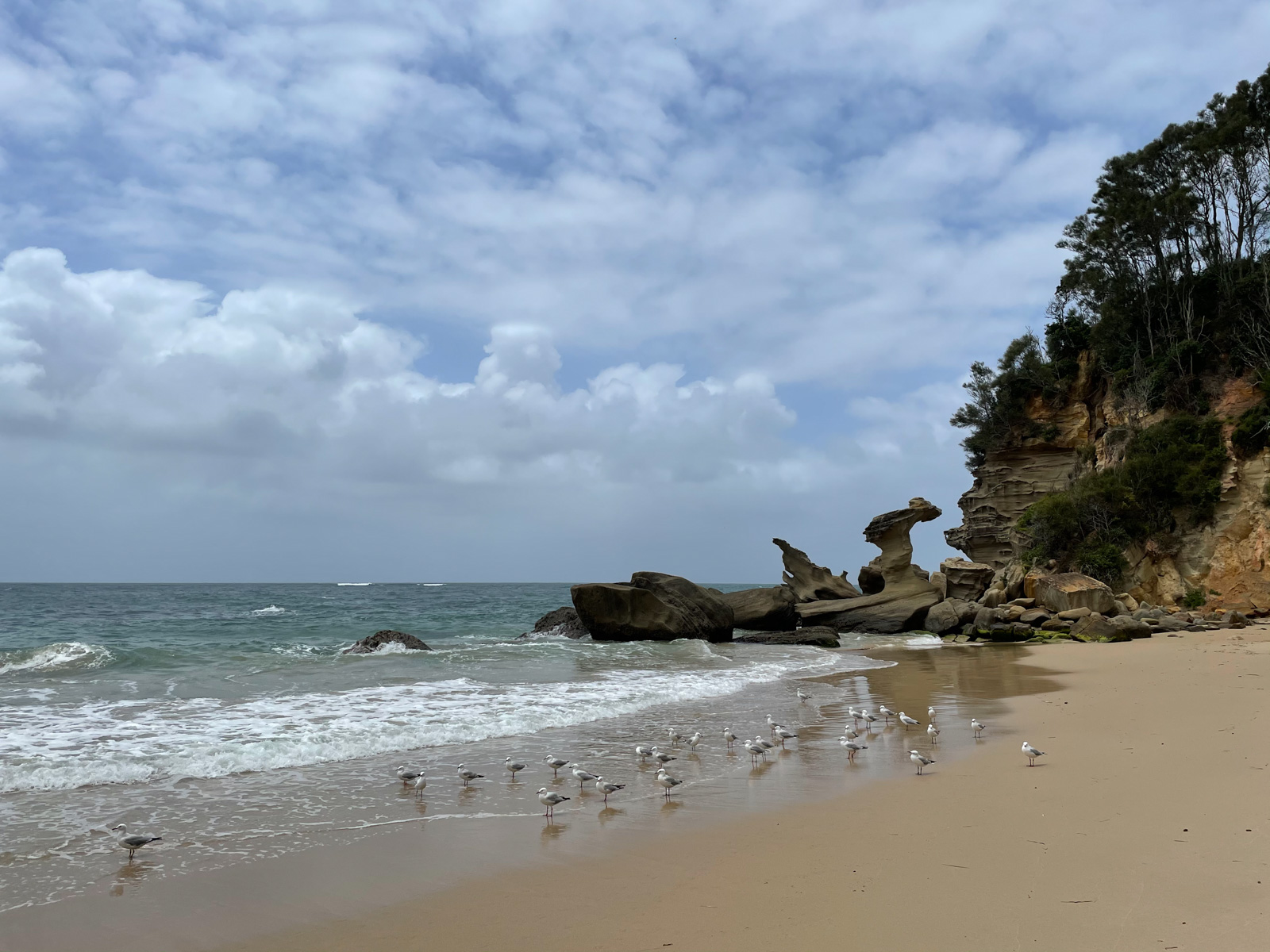 There was a woman and her dog resting on the beach, but she left just as we arrived. I really enjoy beaches when there's no one around and especially when it's earlier in the day when the sun isn't up too high.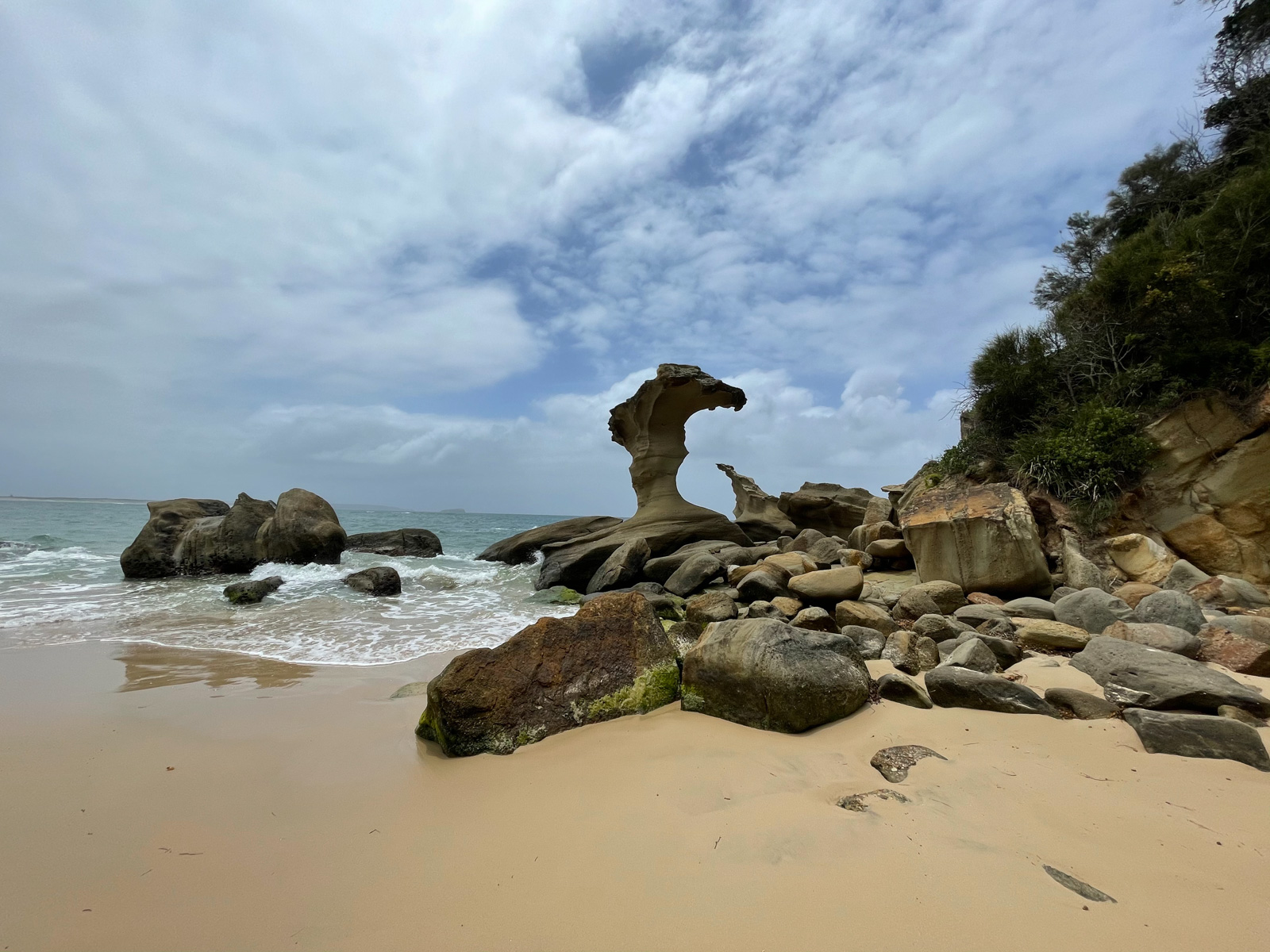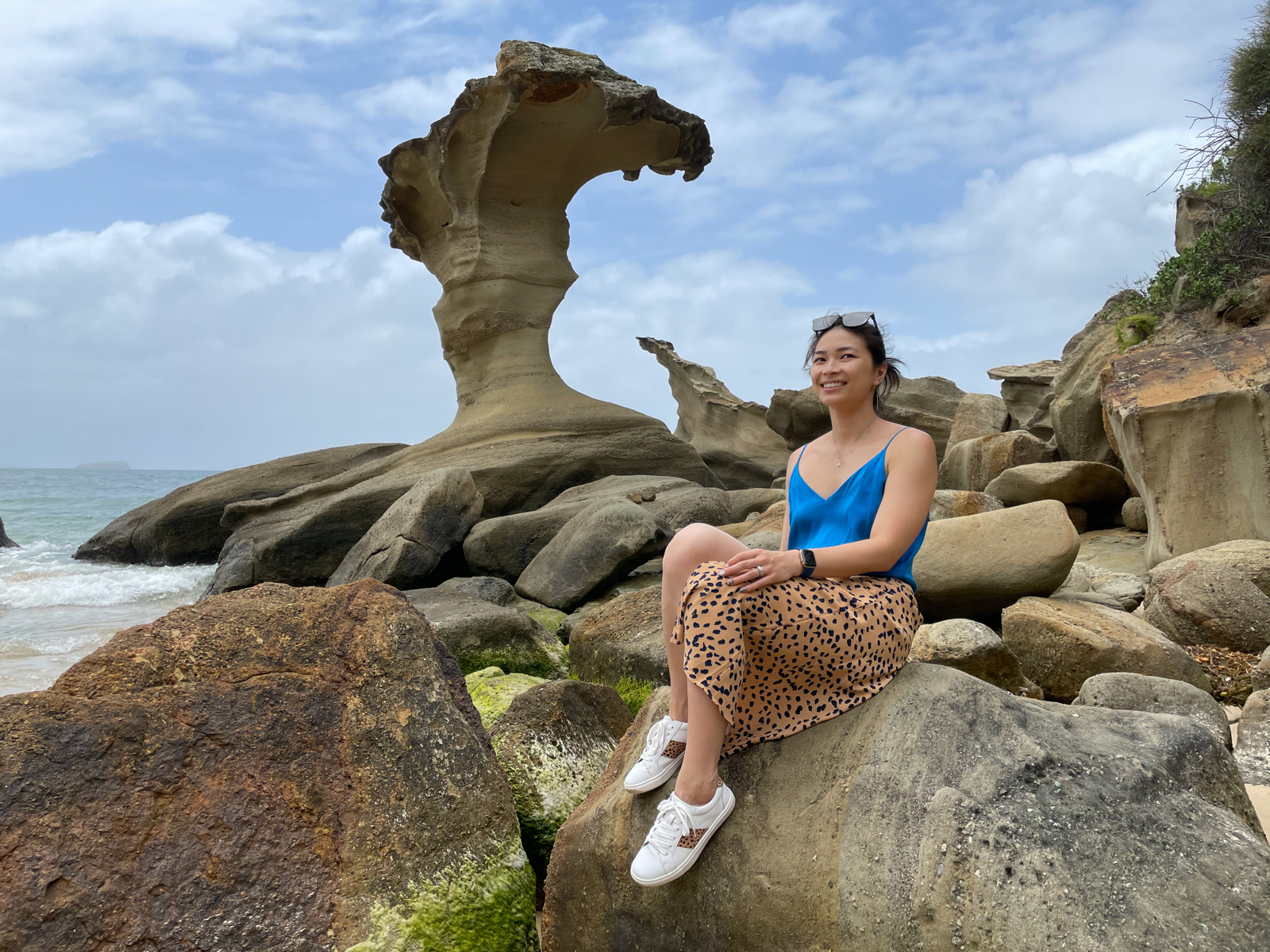 I've been thinking about how my intentions for this year include seeing and trying new things. Even though things have changed a little because of the global pandemic, and Australia remains in its bubble so we cannot travel internationally, I've been looking to enjoy things in my neighbourhood and nearby, even new places to eat or areas I haven't checked out.
Have you tried anything new recently, locally or otherwise? 😌