The Timekeeper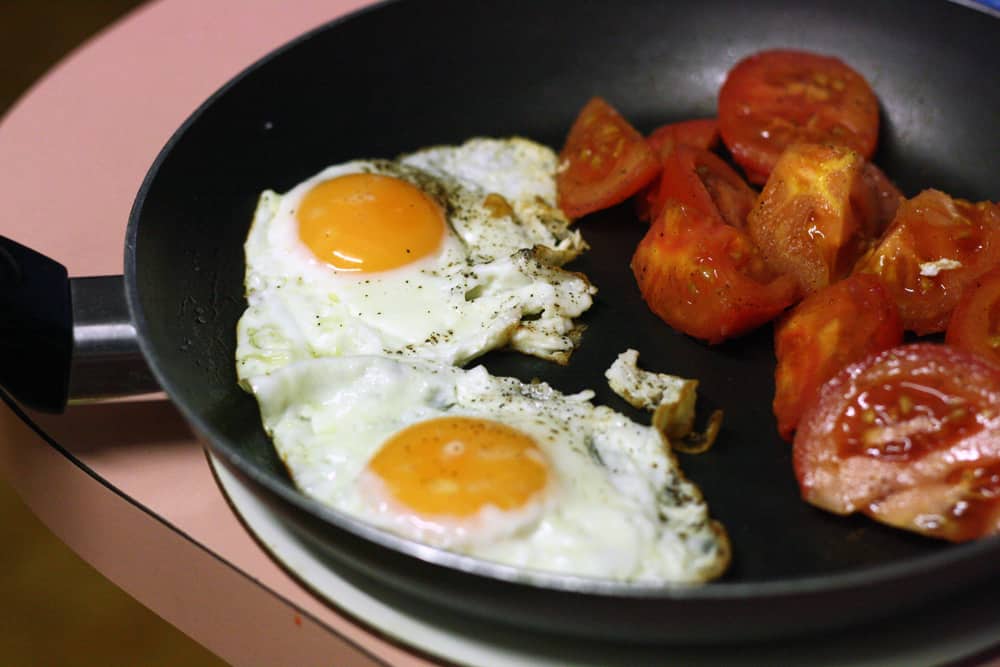 Achievement unlocked: Perfect sunny-side-up eggs. I did it! /bounce
If you haven't yet voted for me in the Best Australian Blogs 2013, please consider voting for me! It will take you literally only a minute; Hey Georgie is listed on the second page. There are still two weeks to go so please spare a vote for me, if you know anyone else who likes my blog please let them know. :)
Recently I started logging time for my daily activities. I suppose the idea originally came from Andrew, who reminded me that he keeps a log of things in Excel. I set about looking for an application for my iPhone that would do the same thing, because I'm lazy as hell and it's just more convenient to log everything on my phone. I found aTimeLogger (it costs $0.99), which lets me create activity types — for example, I've put housework, university, relaxing, gigs, blogging, work — for each type of activity. It produces pie graphs and log lists for each day, and you can even export the data. I've found it interesting that I actually spend an hour each day just walking. Walking to the bus stop, between train/bus services and to/from work, or between university and work.
I did this primarily to see how much time I was wasting just doing nothing. I log most of that under my "relaxing" category, which is when I'm literally doing unplanned things, just lying on my bed or playing on my phone. I guess it isn't really relaxing. I notice that half my comments under these logs include "playing on phone". Here's a bit of an insight into my day so far…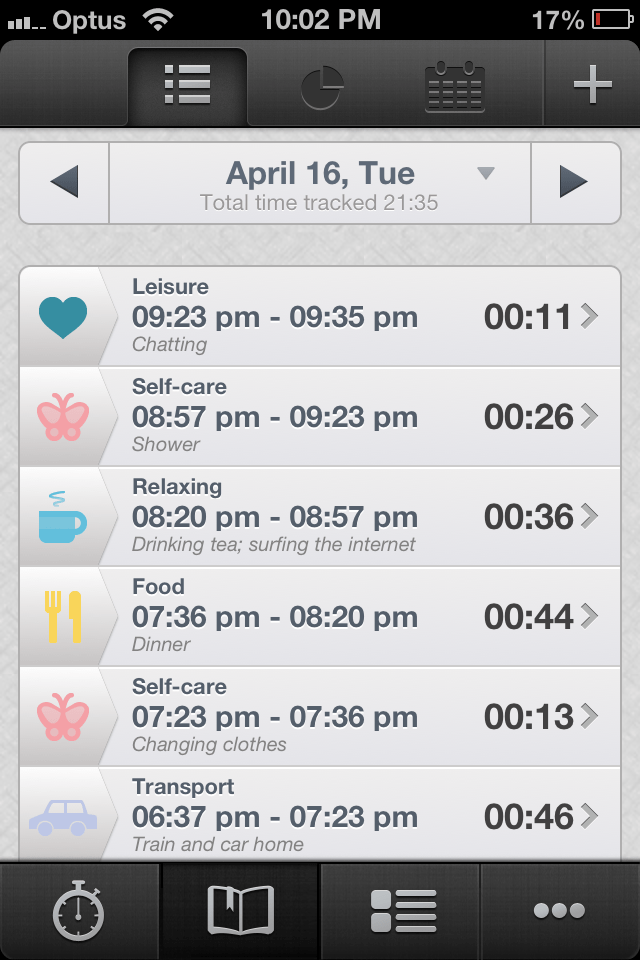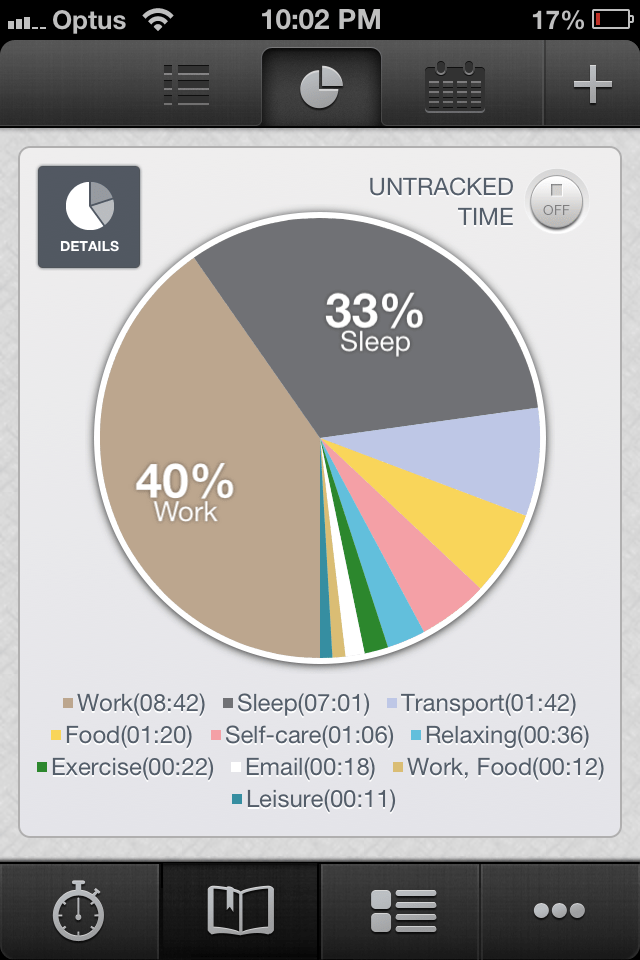 Strangely enough, I have found that the app makes me unconsciously want to be more productive. I log all my activities, and it seems that as soon as I finish one thing, I jump straight onto the next, or I'm planning the rest of my day in my head. It's a bit encouraging.
Another thing I've discovered, just on the side… is that I've been giving my various blogs, websites and social media profiles much less attention. While I adore my photoblog, I'm considering moving it elsewhere, or somehow merging it with my blog here. I don't blog as much there anymore, and most of my photos just get reposted here — for example, my concert/gig photos. I feel like it's time for a change, and my blog will be updated more often if I were to post photos here too. Of course, I'll dearly miss that domain name, indecisively.me, if I let it go for good. It just suits my fickle nature so well.
I also gave my web design portfolio a new design a couple of weeks ago. It needs fixing in Internet Explorer (not that I care much, and fixing it isn't a priority). I've been moving my fanlistings from eyethief.com — that domain will be expiring in a week, and I still have a bunch of fanlistings to move. I'm not really feeling as much love for fanlistings as I did before. I remember the days I had 120, and now I'm well under 25. Something else that needs a bit of attention soon is my photography portfolio, which is a bit of a mess.
The content on this website is also a bit of a mess — my WordPress themes need a huge clean as they're far from clean HTML and responsiveness. There is always room for improvement, and technology is changing as well. There's a good chance the resources and tutorials will be removed until I get around to fixing them and cleaning them up.
It's been raining lately, so I haven't been running for a while, and I'm fighting an infection and I've been prescribed antibiotics. I stupidly left my antibiotics in my work fridge, and didn't realise until I was halfway home. Therefore I missed a dose tonight, but there's not much I can do. I'll continue taking it as per usual. Needless to say, I've been pretty groggy lately. My only pick-me-ups have been mugs of tea and writing poetry in my notebook. And perhaps the 92% our group earned in our group assignment.
I have been valuing sleep more than ever, and I think that despite the grogginess, I'm loving the autumn weather.