The Rocket Ship has landed
It's been a quick but eventful week and I've been so dazed. I finally wrote just over 2,500 words for my part of 5,000 for the group assignment I've got. I'm glad I hit that point today. Last night I was up until 4:00am looking at photos from my camera and just surfing the internet (as you do in the wee hours of the morning), and I didn't wake up until 11:00am when James called me. It bothers me so much when I wake up so close to noon. I like my mornings. I'm actually glad James woke me up even though he was so apologetic about doing so.
It's been kind of weird, actually. Earlier in the week I spent some time buying some clothes. Of course, I was trying to hide the bargain bundle from my mum, who found them in the wash and noticed I'd bought some "shit" clothes. Whatever dude. Sorry I never had middle-of-the-road clothes and wanted something casual for once. In fact, I wanted to wear this yellow shirt and my mum wouldn't let me leave the house in it. It's the shirt I own that James likes… it's yellow with a dinosaur and giraffe hugging. It looks exactly like this, but on a shirt, duh.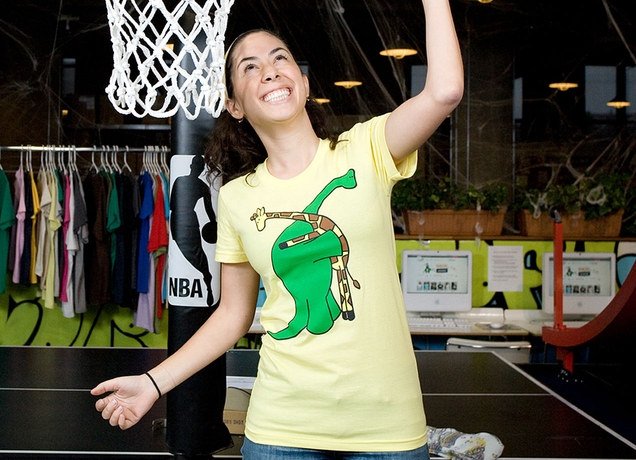 Anyway, I'm going through this nasty thing as part of my 101 in 1001 list, trying not to wear a dress or skirt for a month. It's pretty terrible, I'm four days in and every time I've worn jeans I've felt like crap and feel like the damn things are sticking to my legs. I mean, stockings and pantyhose – that's one thing, and they're thin and flexible. Hello, jeans are not. I feel like I hate jeans as much as James does, but the thing is, I wear them. Sorry sweetie. /eee
I caught up with Lilian earlier this week and as per our tradition we took sticker photos in those little photo booths. We went to a new one we'd never been to. It wasn't that good because it took photos too fast and we ended up with some pretty shit pictures. They were hilarious though. One had a template of two heads so you'd naturally put your head in the hole, and James and I had a go – but he moved just as the photo was taken so instead of capturing his face it captured his laughing grin. :D XD
On Wednesday evening I went to see San Cisco at The Standard for their Rocket Ship tour. I had a hard time finding the venue because I'd never been there, but eventually I found the glass doors with the logo. It was a pretty nice place, a casual little bar, very small, and had a nice balcony. I went alone again, because no one was completely willing to go with me. I walked for half an hour in the dark while I wolfed down some sushi. All good, I found the place without too much hassle.
I always end up rambling about shows, but I always have a good time! San Cisco are a band from Perth, Australia – and the members are pretty young and recently out of high school, so they'd be around the same age as me or a bit younger. I always find that kind of thing peculiar, haha. San Cisco have rather unusual pop-rock tunes, but they also have some softer ballads. Their music is really generally chirpy and they love their "dududu" and "dadada" vocals, as it makes an appearance in a number of their songs.
They were supported by two other Australian bands, The Griswolds and Voltaire Twins. The Griswolds were a rock piece, while the Voltaire Twins were synth pop. When I saw Gold Fields earlier this year, their style of music was similar and I was disappointed to find that they were better live than they were in the recordings. I had heard their songs after I'd seen them live. That was the same with Voltaire Twins, sigh.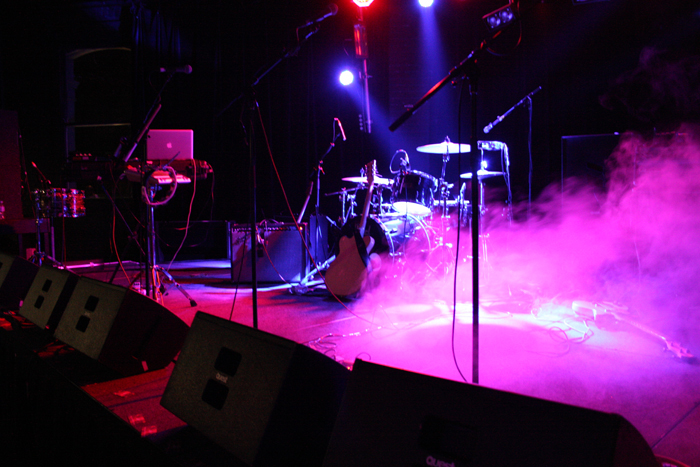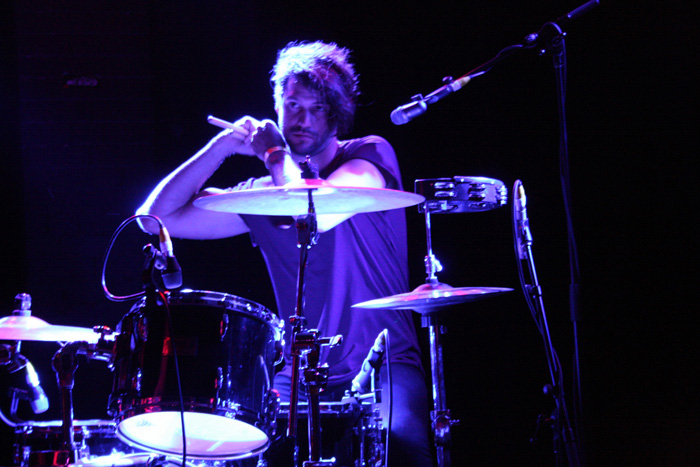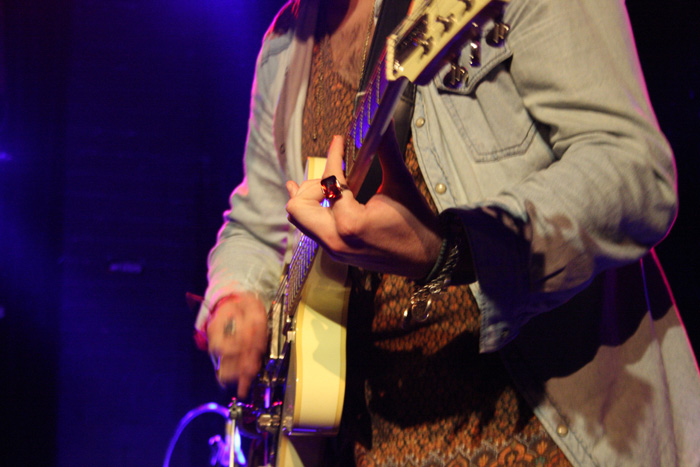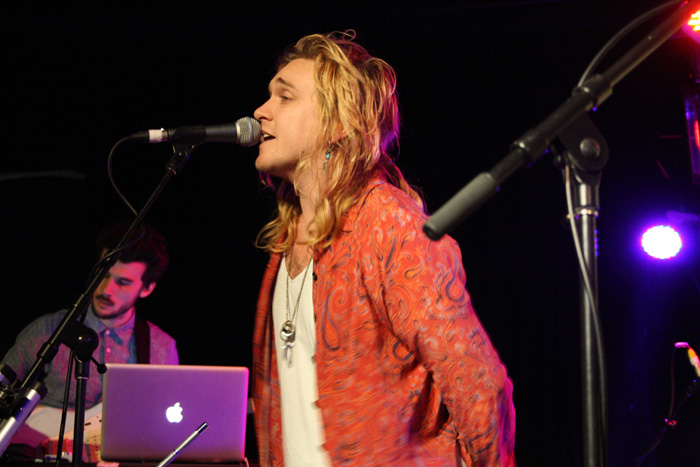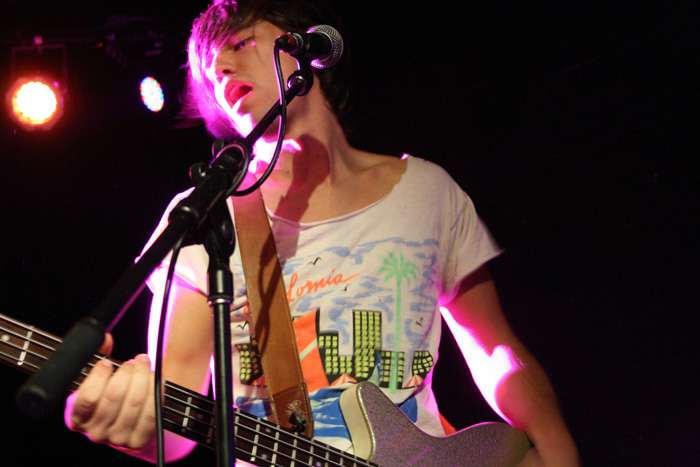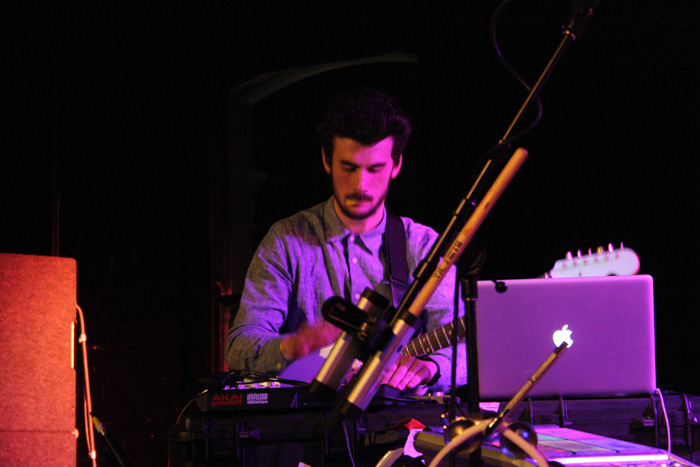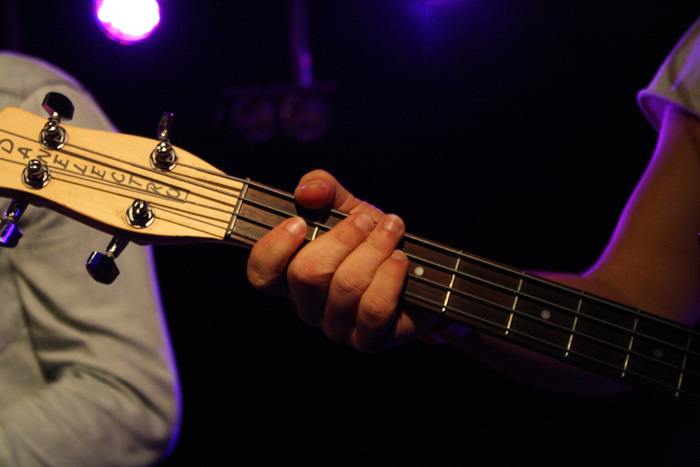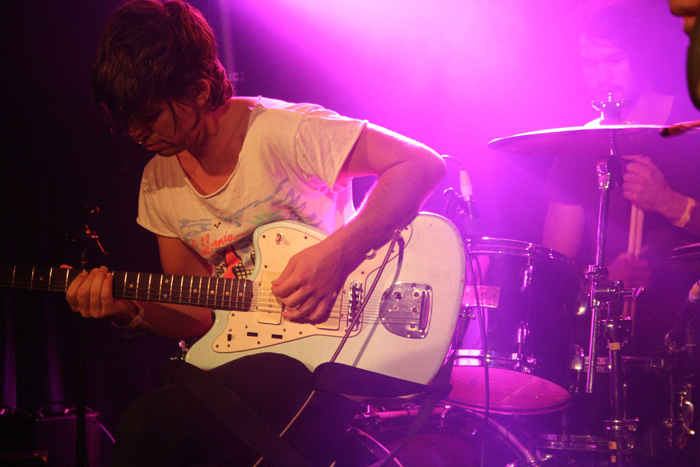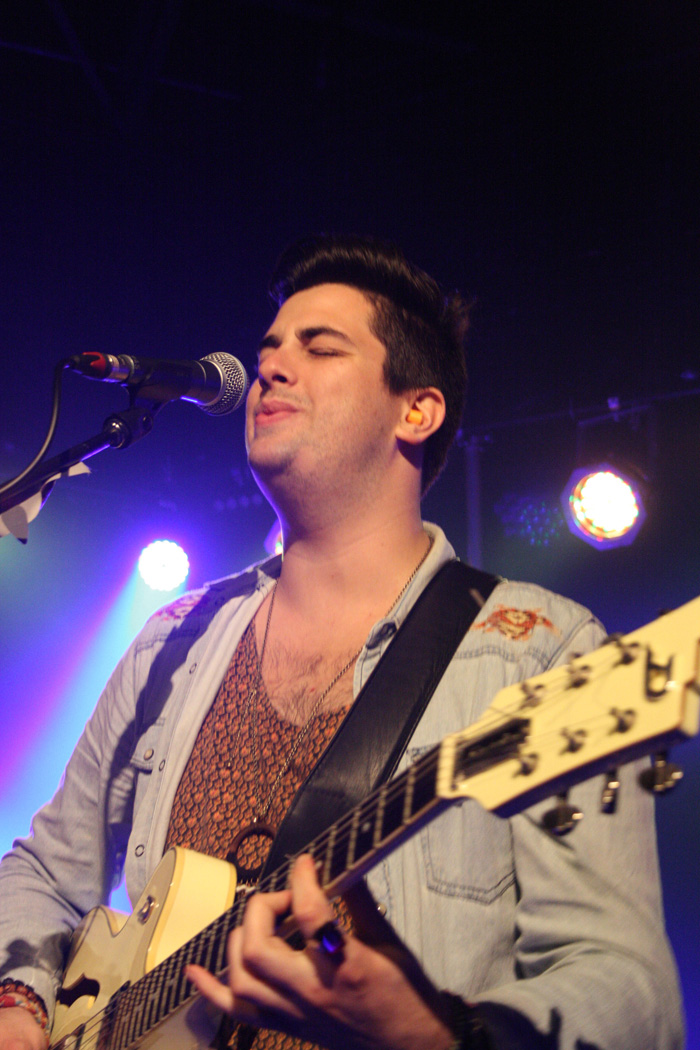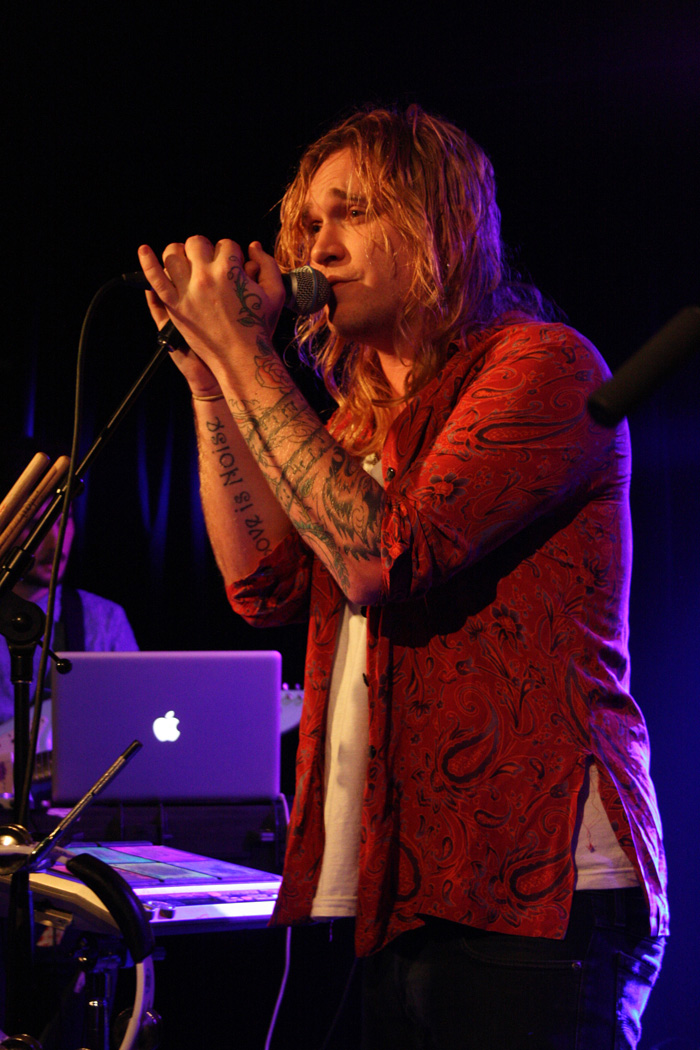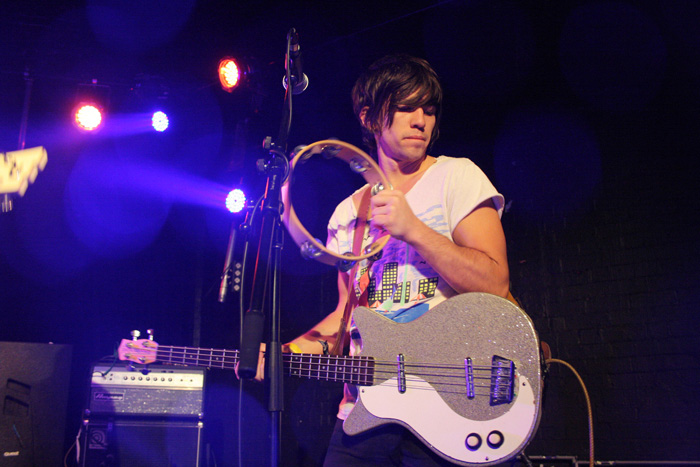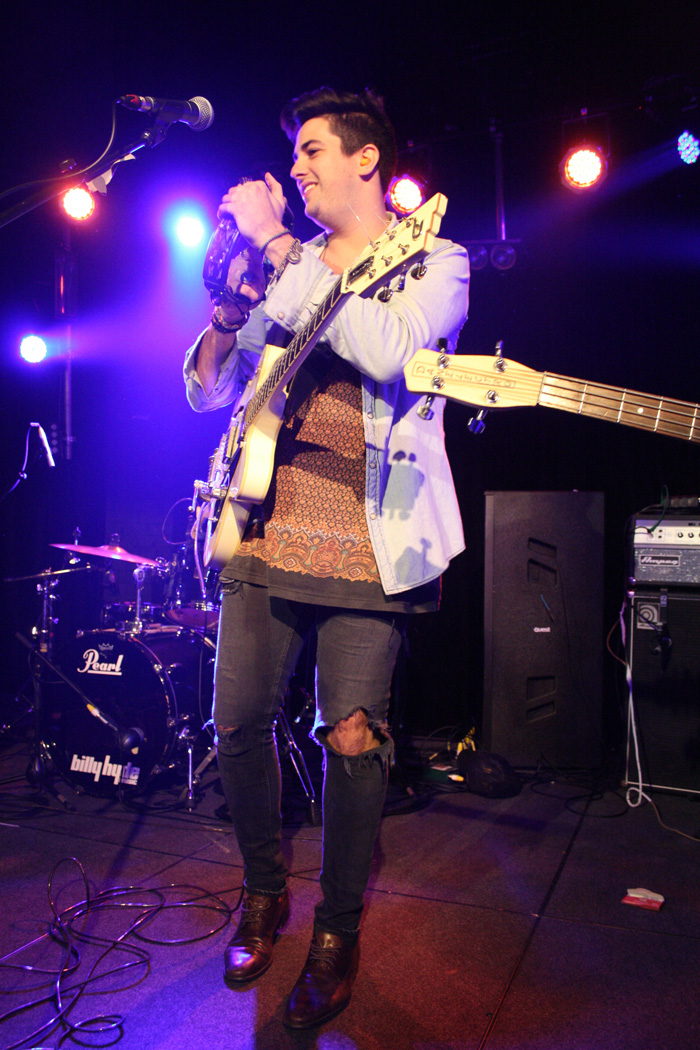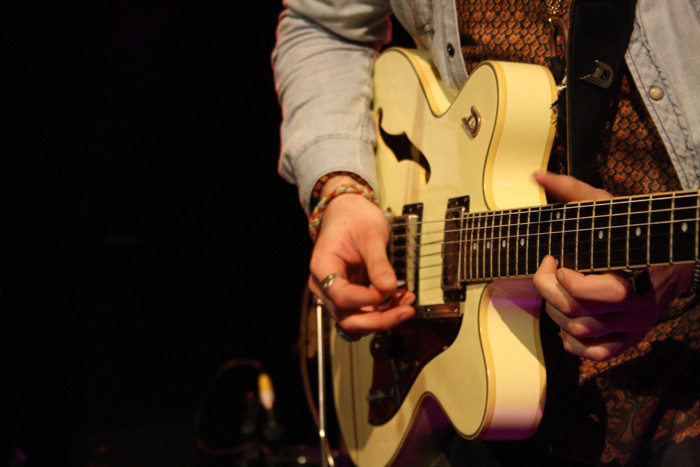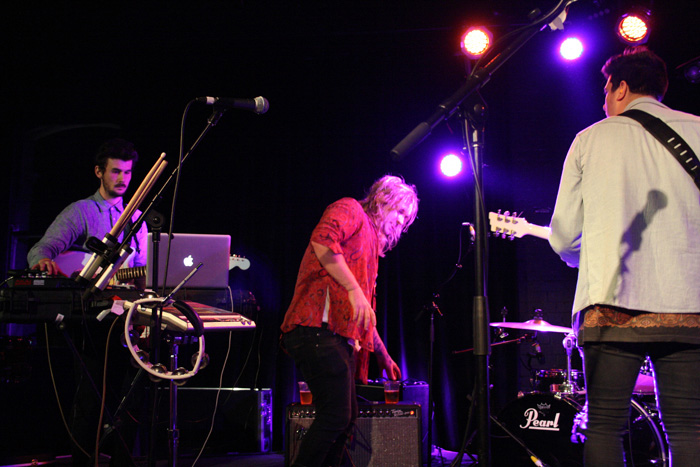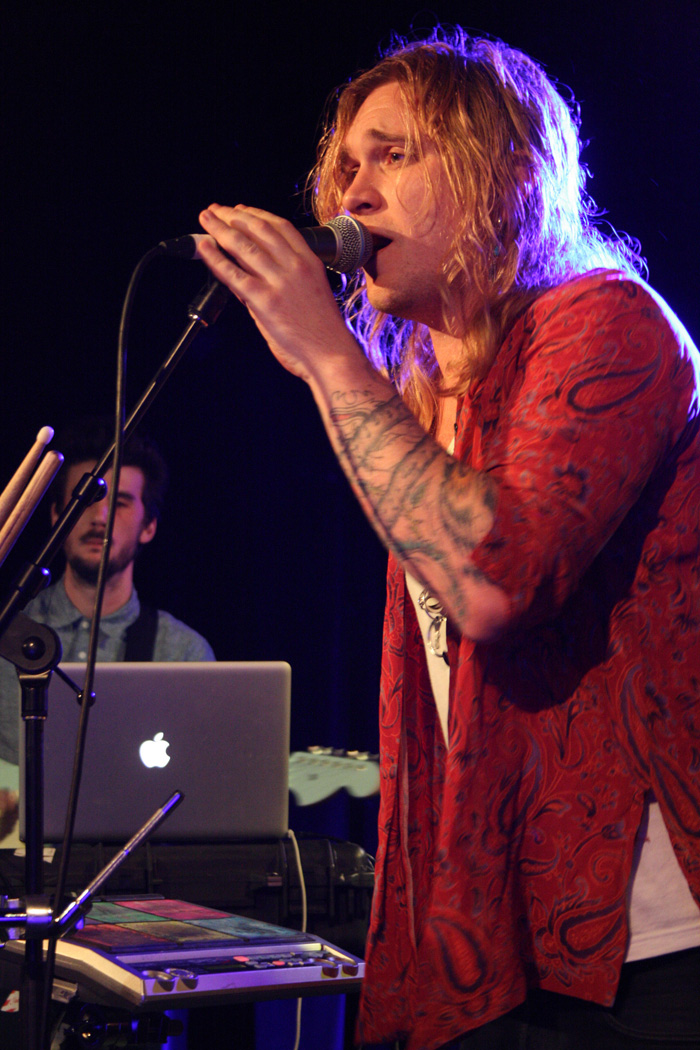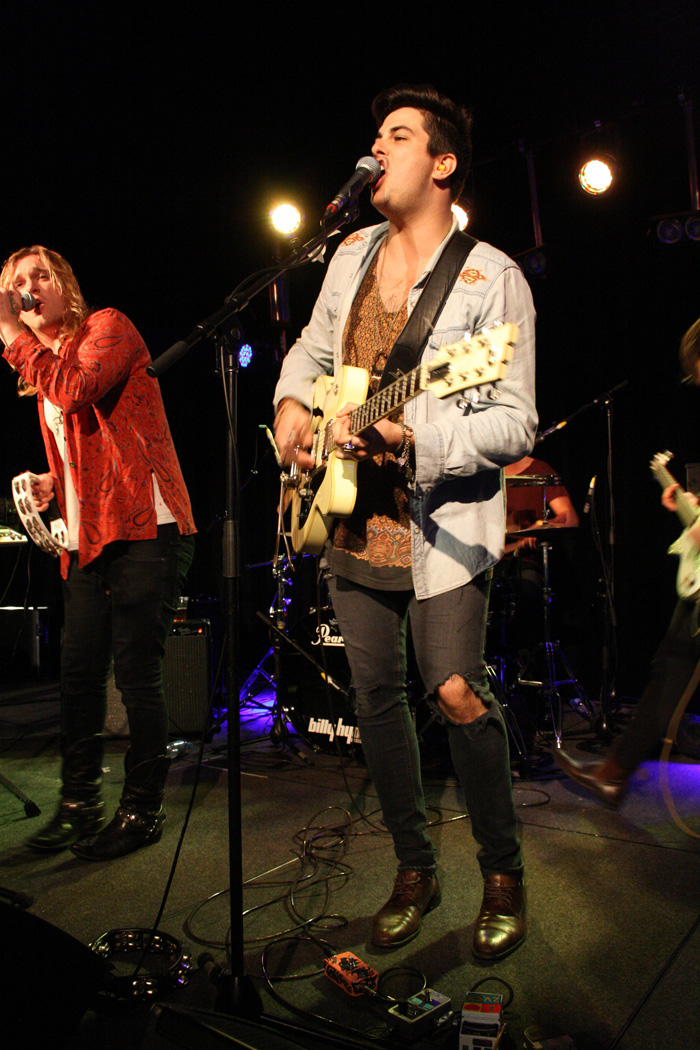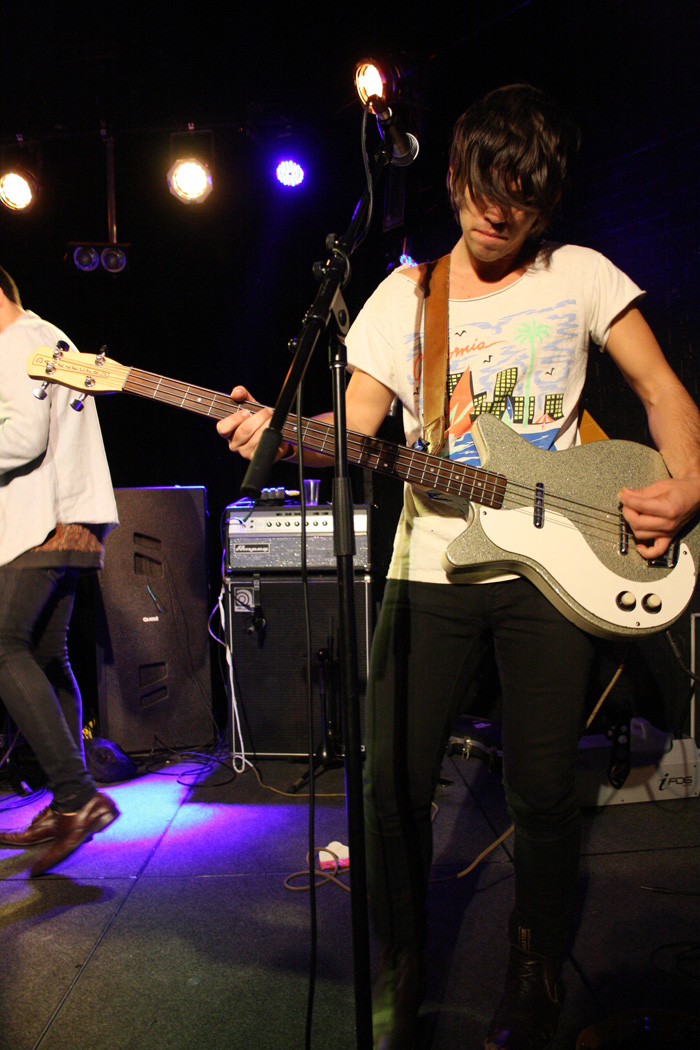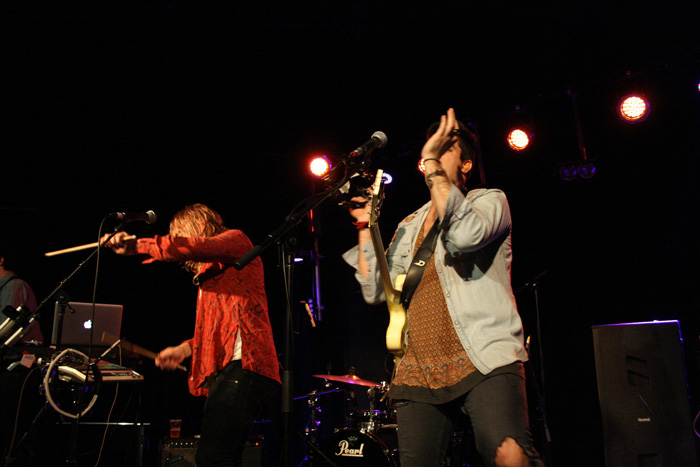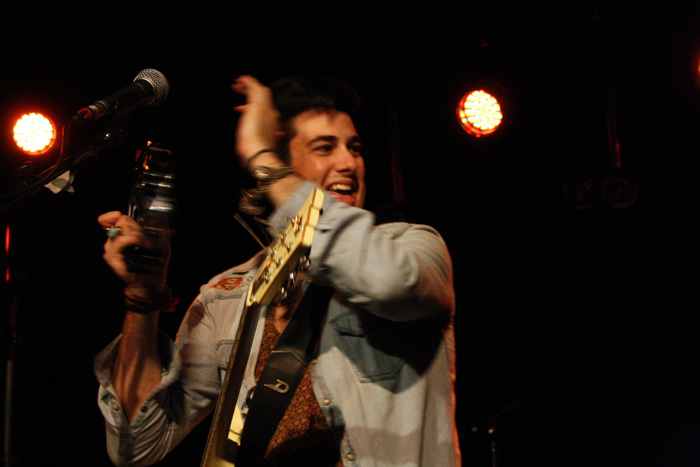 Anyway, I did manage to get a good spot up front. I was one of the first people into the large hall, and I just took my spot at the front, in front of the stage. There was no barrier; I was pretty thrilled about that. I was hoping the venue wouldn't get too full, but I heard that the show actually sold out. I brought my camera with me and immediately started taking photos of the stage area and surroundings.
"So, do you work for a magazine or something?"
A boy had approached me and started a conversation. I'm always meeting random people at gigs, sometimes having a chat, sometimes just saying hi or realising that we're singing along together. This guy's name was Benny and he was studying a doctorate, studying every day, and he was also at the show alone. We had a good chat about what kind of music we were into and what gigs we'd been to in the past year, as well as studies and stuff in general. I suppose I'm used to meeting and talking to new people since it was much the case in my bachelor's degree (sadly in postgrad, no one seems to be very talkative). We chatted about cameras and photography, and of course I told him I didn't work for a magazine – I was just a hobbyist photographer and I really enjoyed photographing at gigs.
It's a challenge with limited equipment and being in a dark environment but I tend to manage most of the time, and I get used to the lighting in the venue. That night it wasn't bad. :D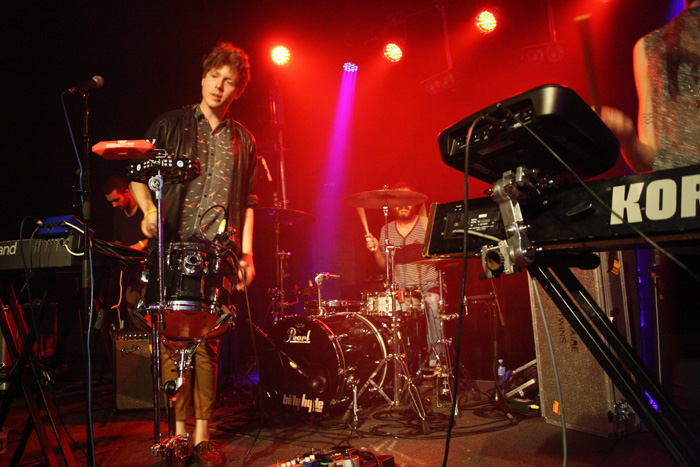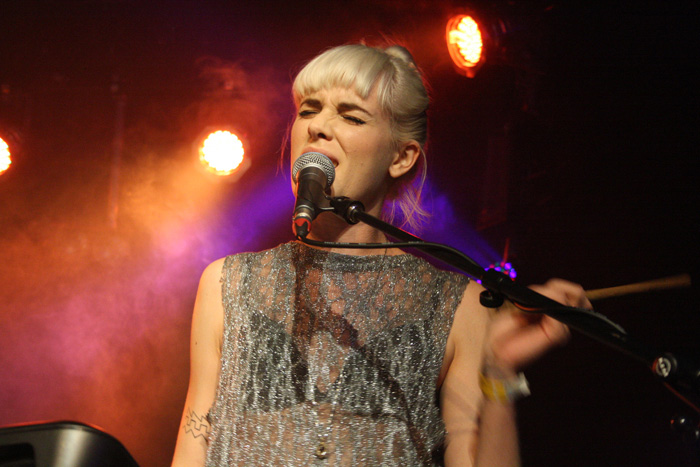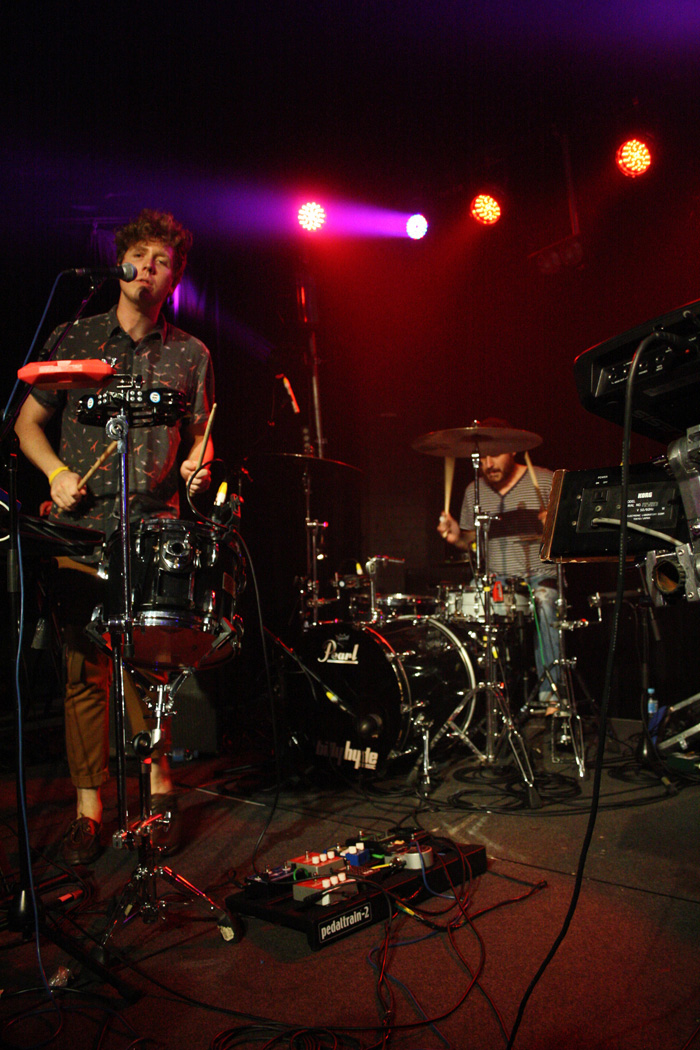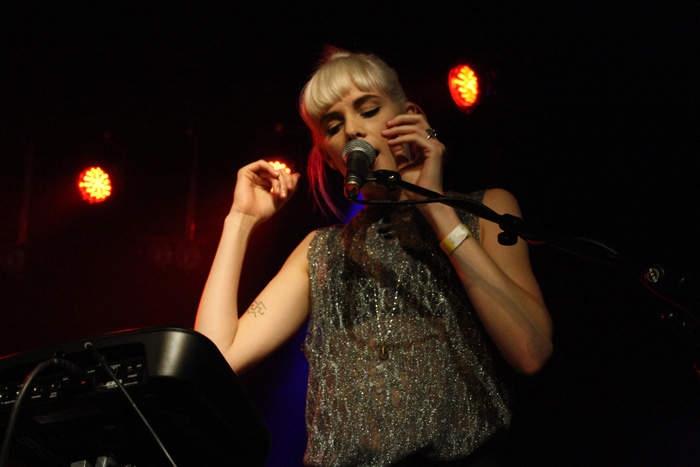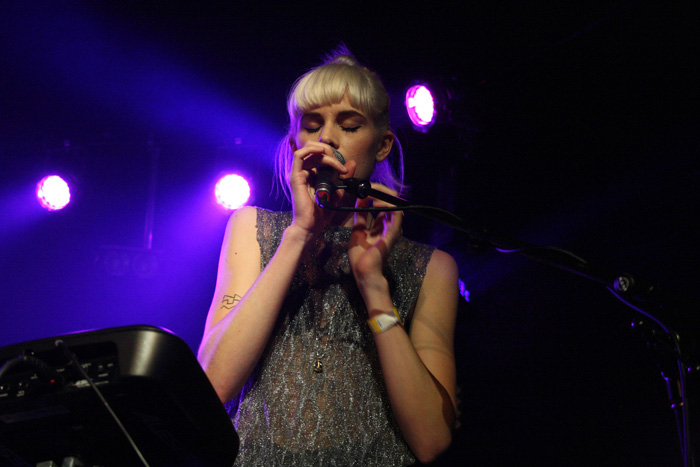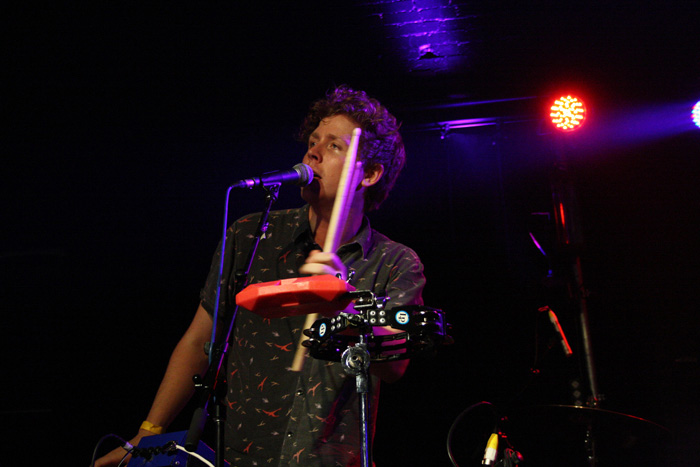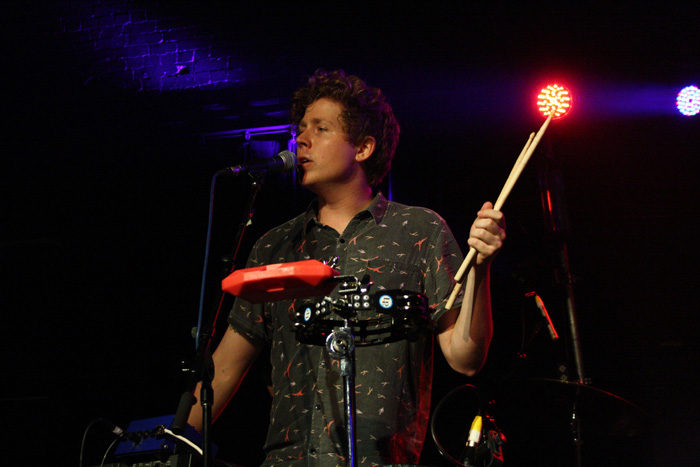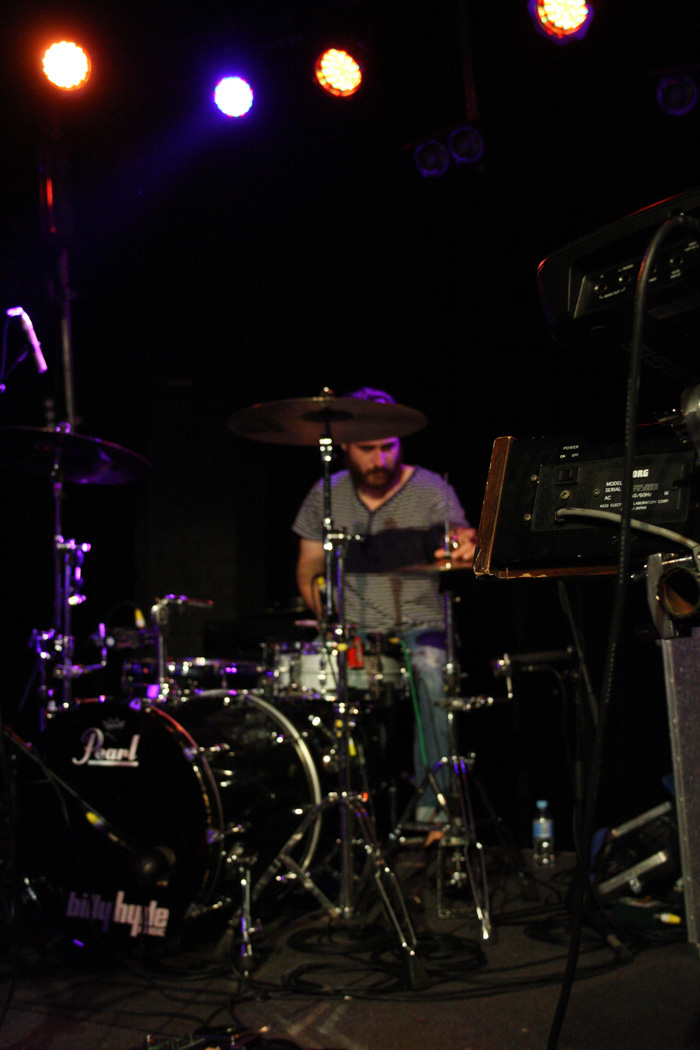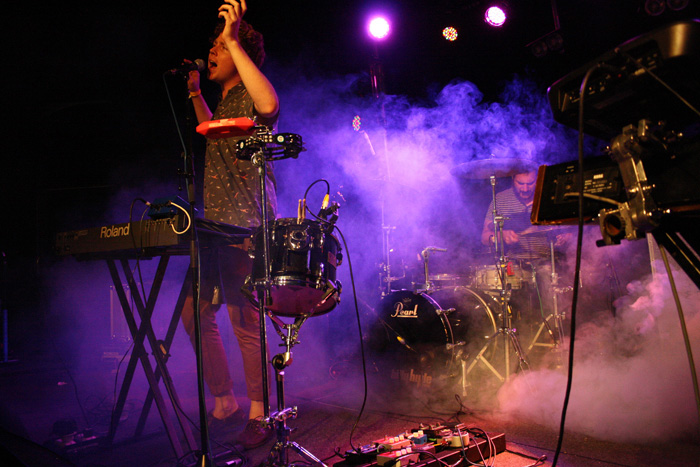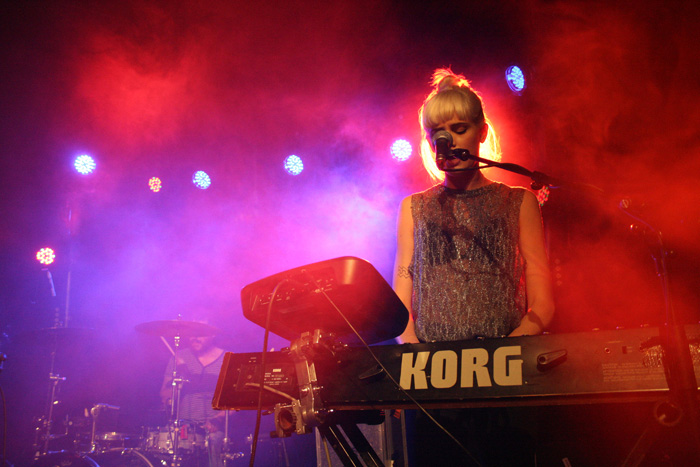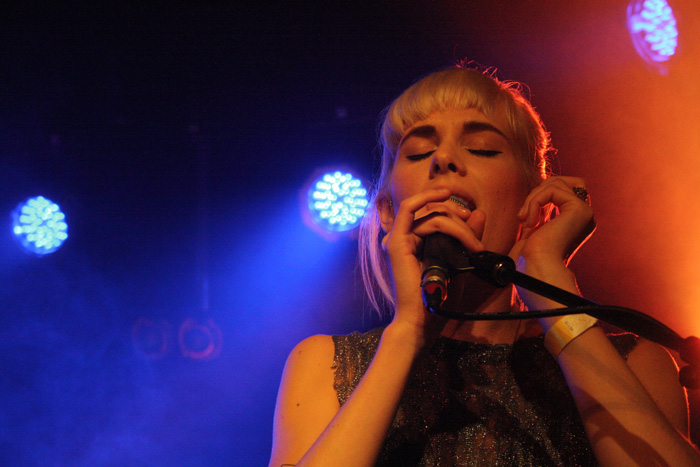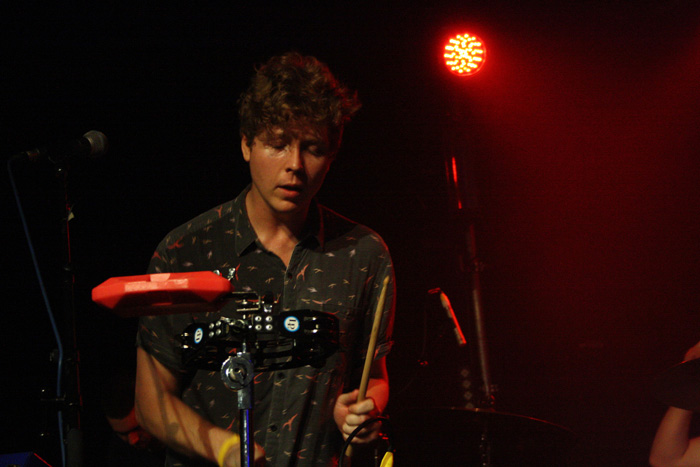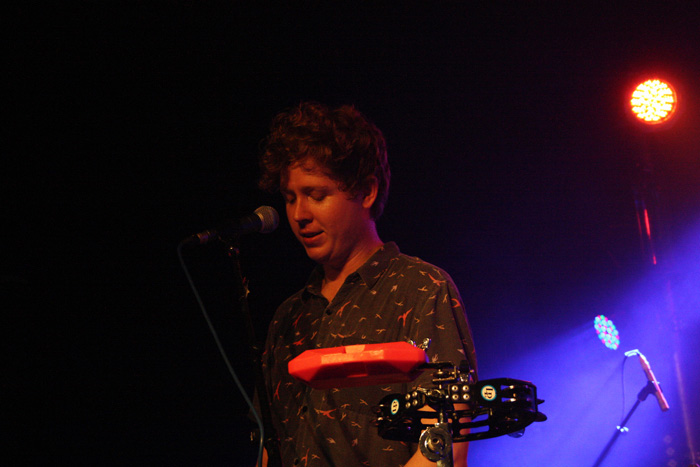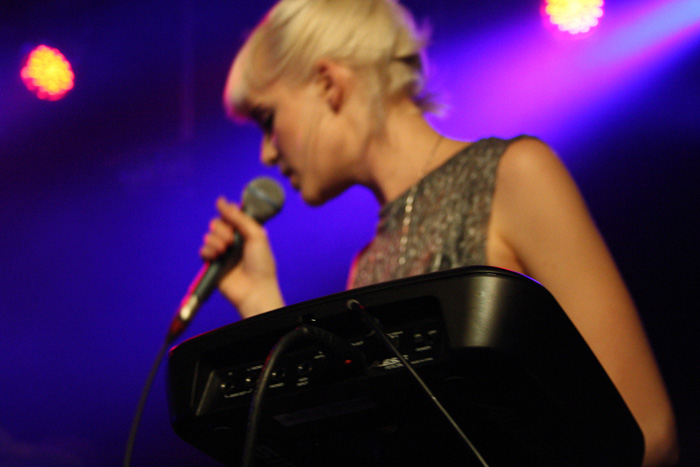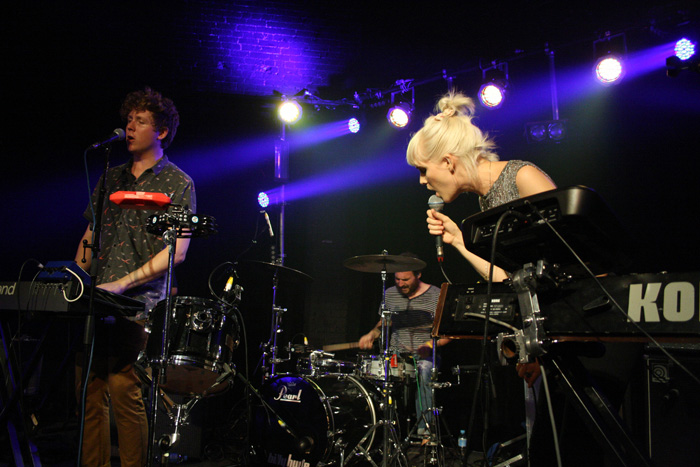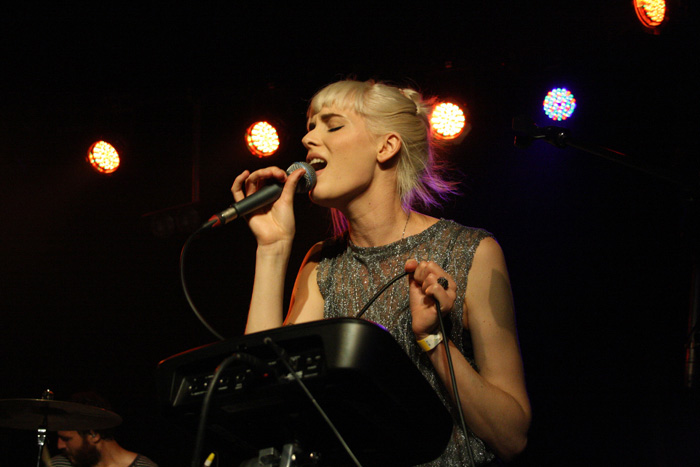 San Cisco put on a great show. They started out with Golden Revolver and went through all their songs on their two EPs, as well as playing one or two new songs. Someone yelled at the drummer Scarlett, "take off your shirt!" to which she said "piss off". With a young attractive girl as part of the band, I think it's to be expected…
Jordi (lead singer and guitarist) performed a solo version of John's Song, and of course, naturally, the band ended with their best hit, Awkward. I have to admit that they performed really well and I was very impressed. I managed to grab one of the setlists since I was at the front. A few times the band members made eye contact with me because I was right up the front. It seems that if you're right at the front with a camera they don't mind making faces or posing for you, or they smile at you before they even start playing.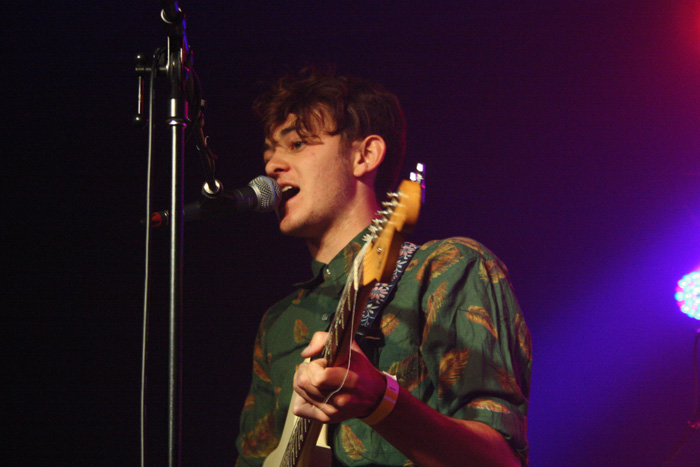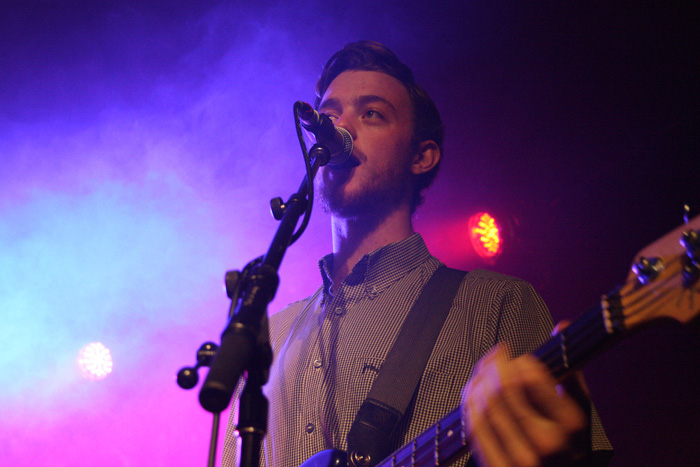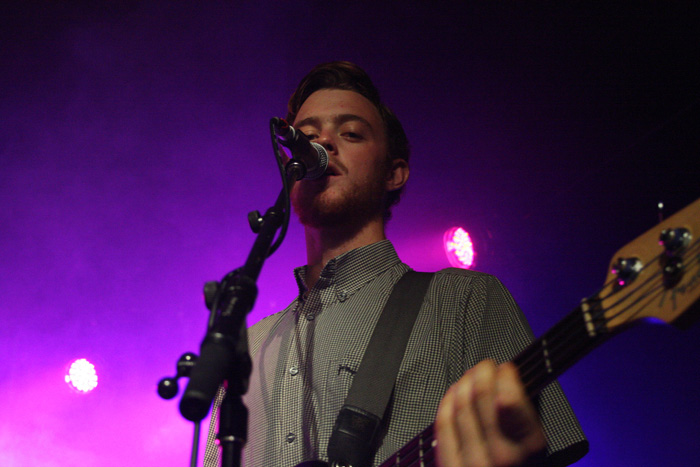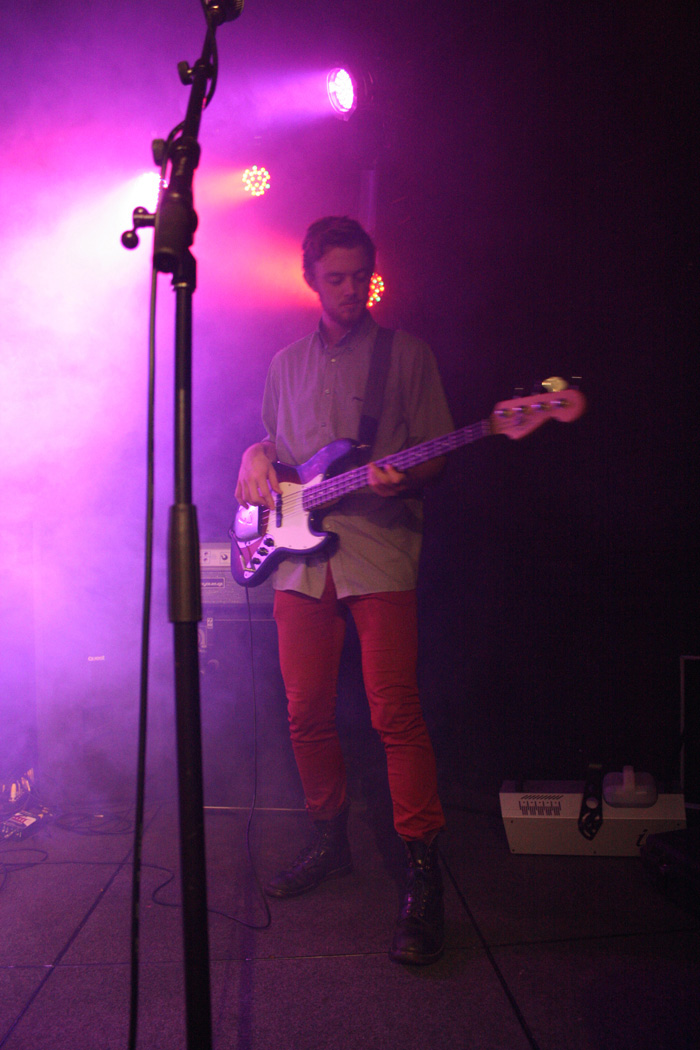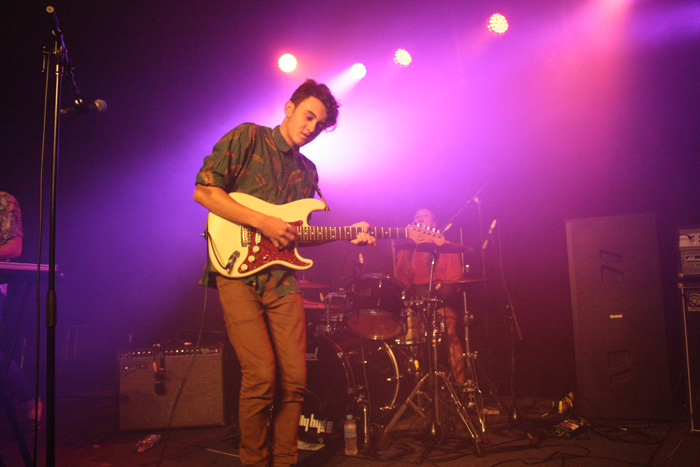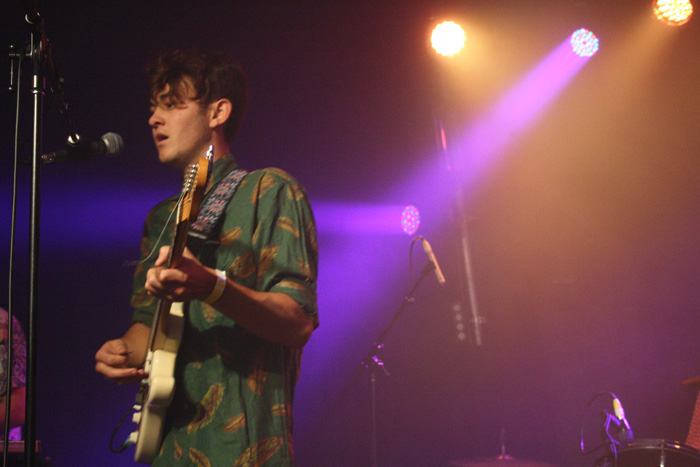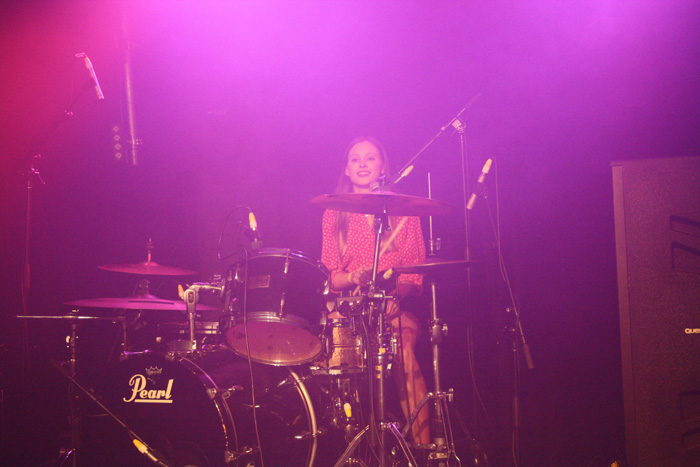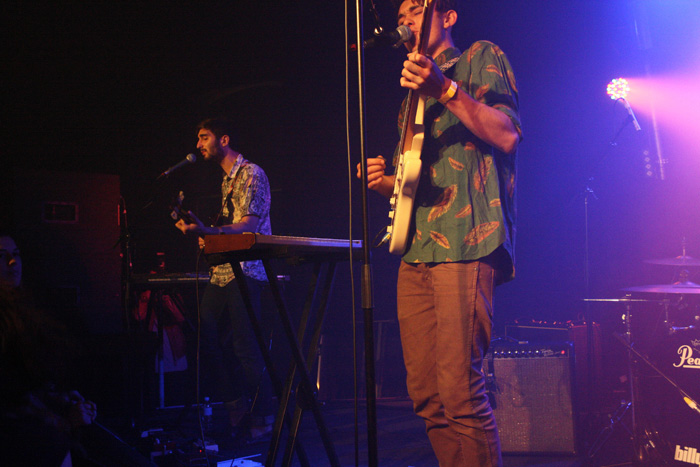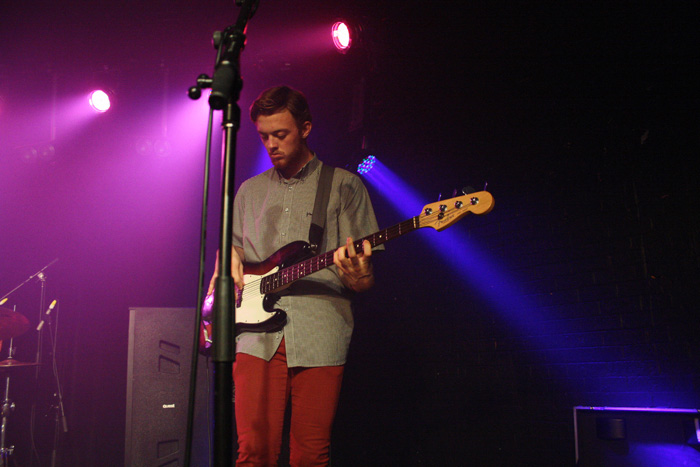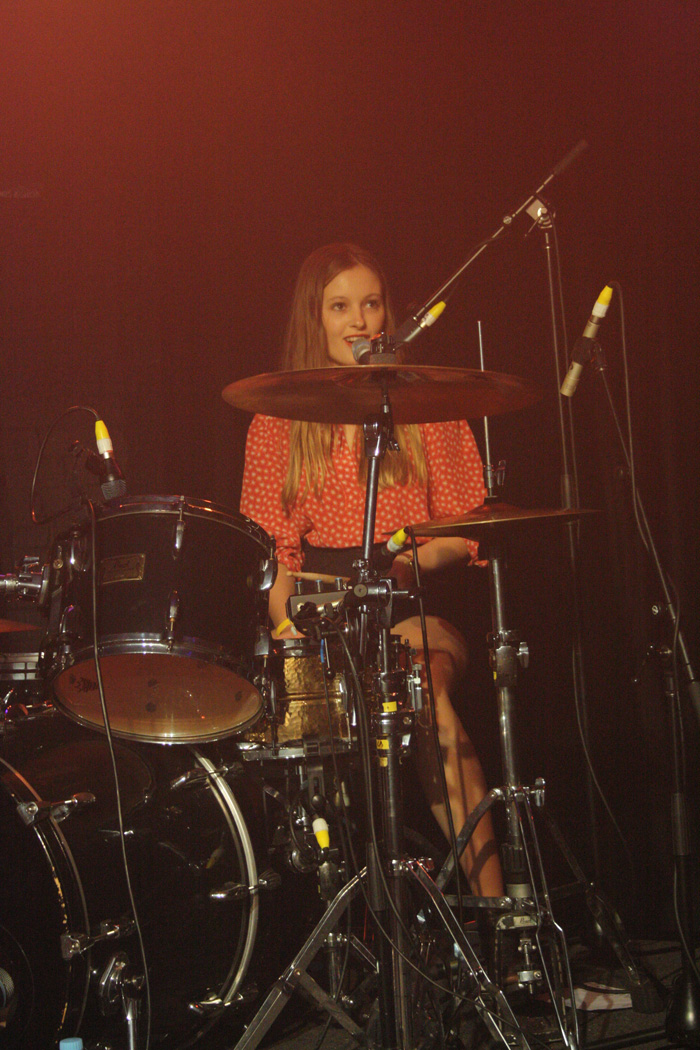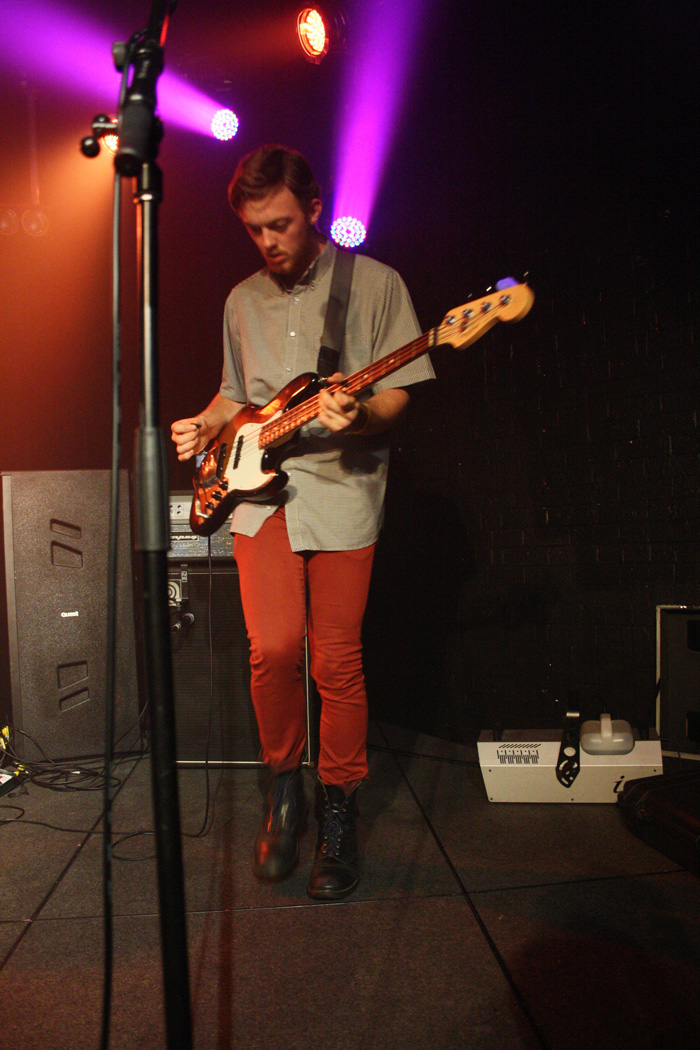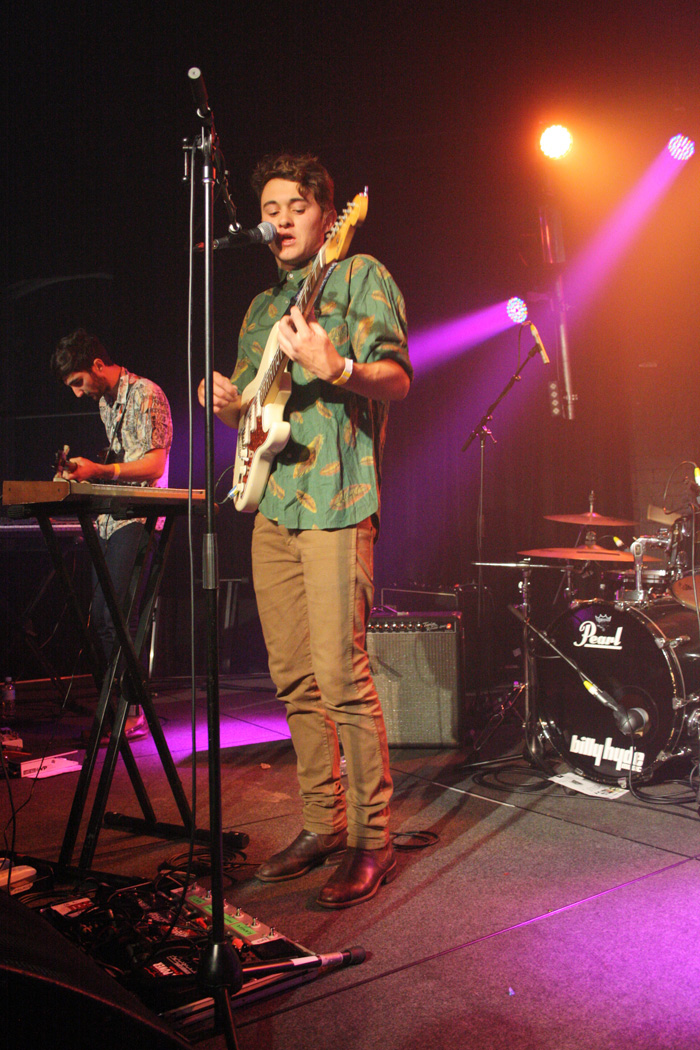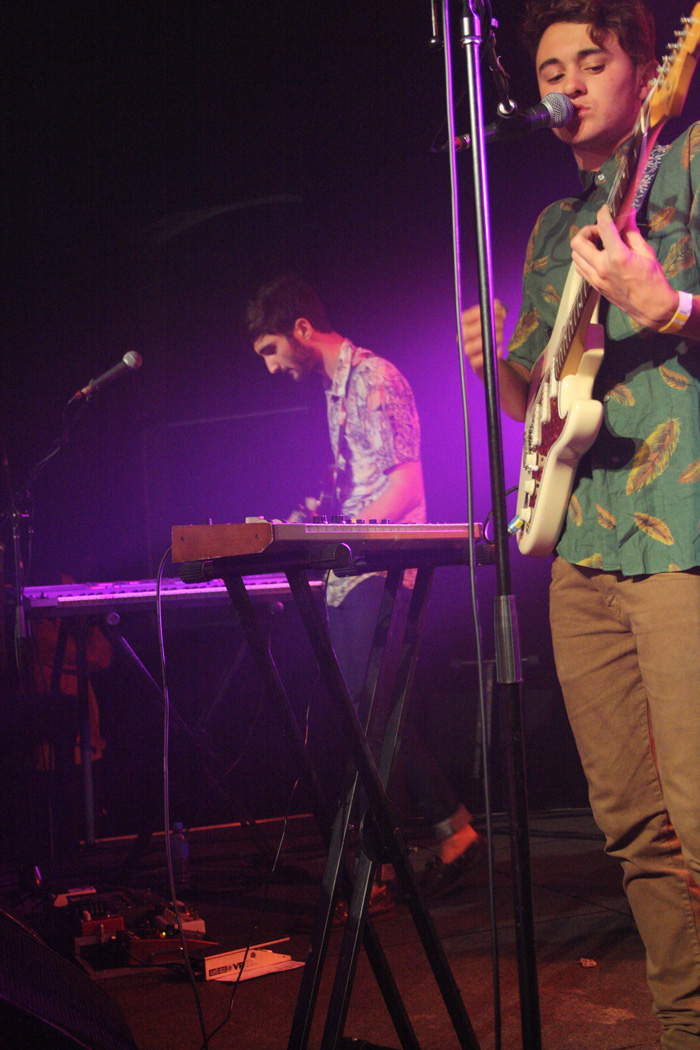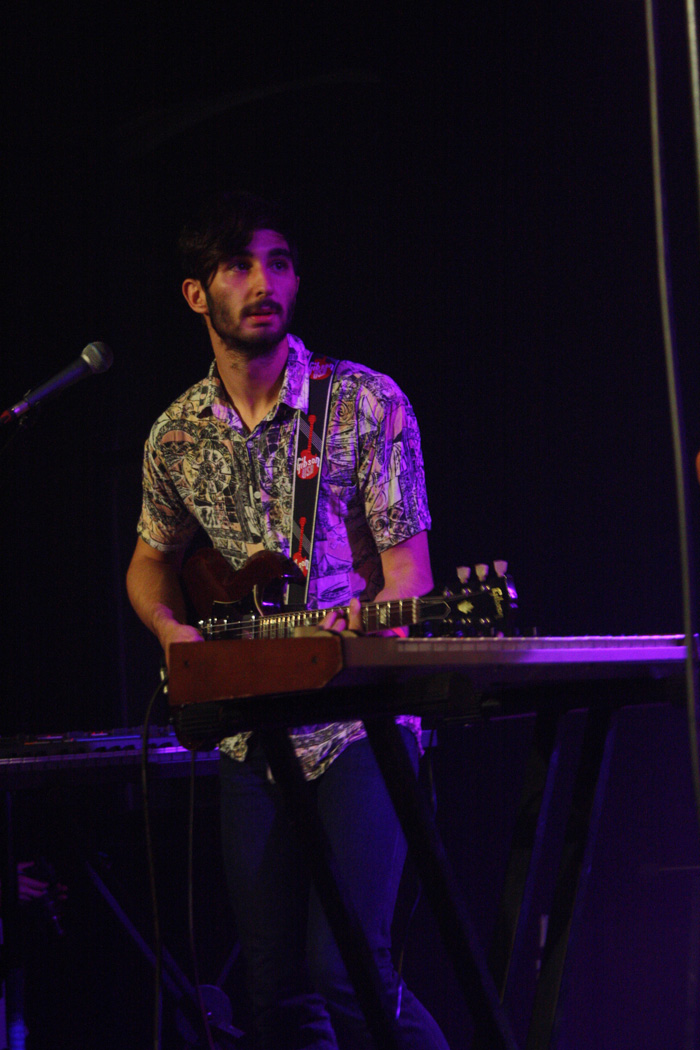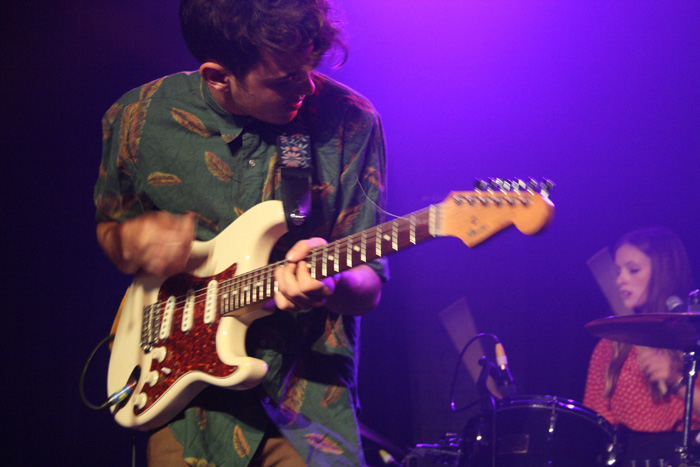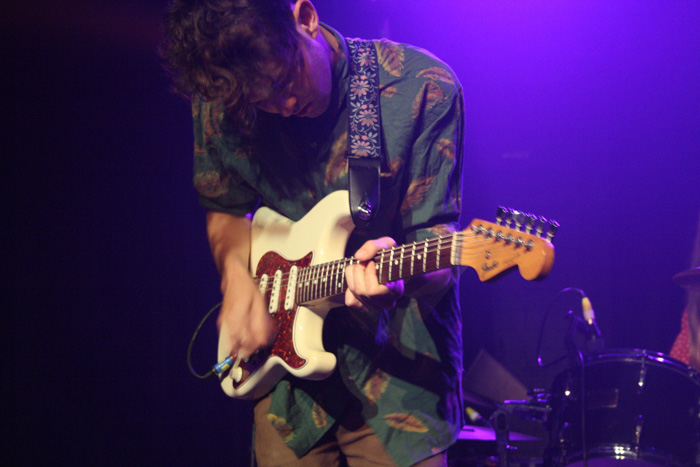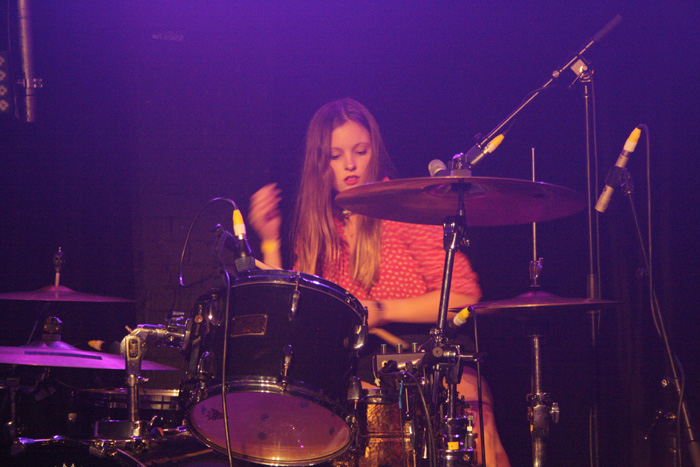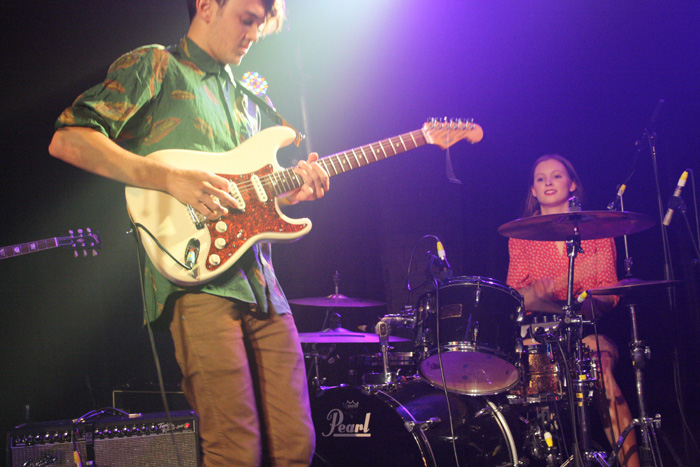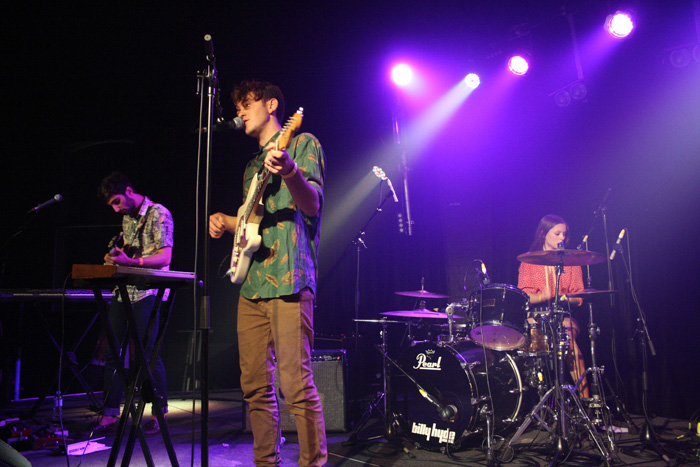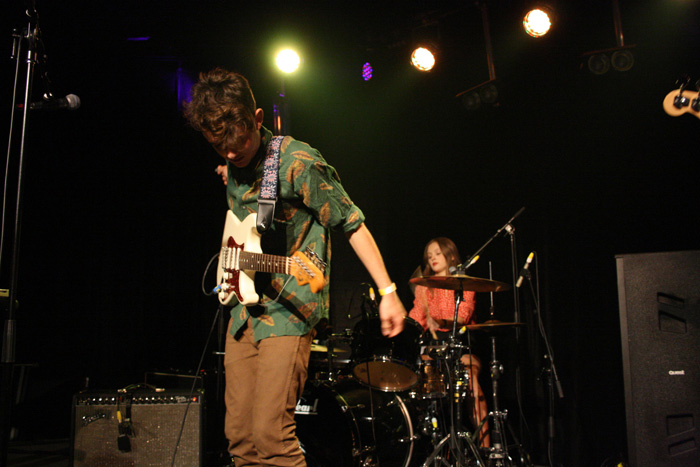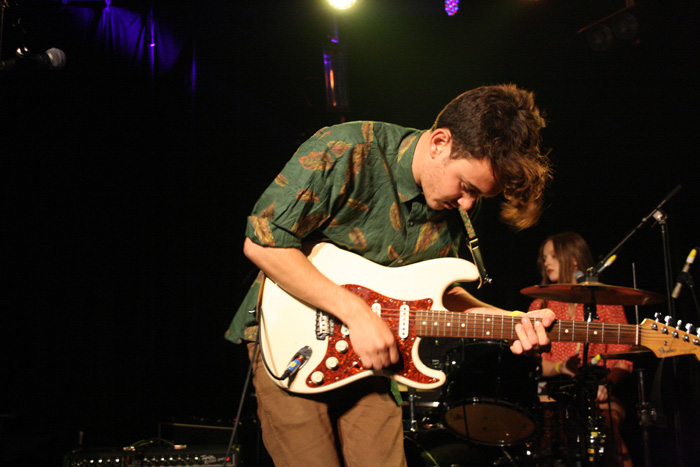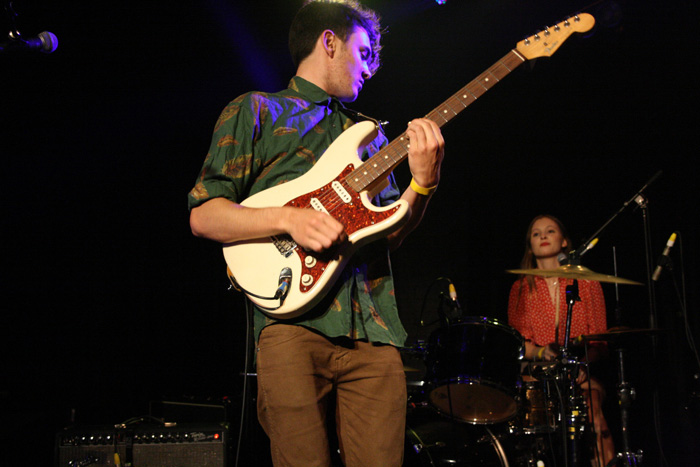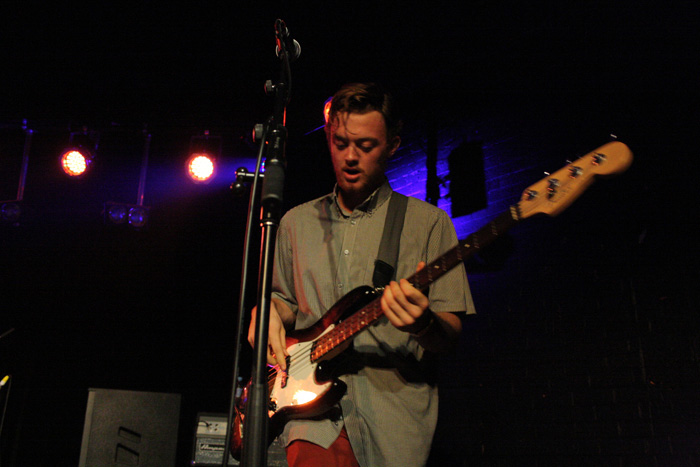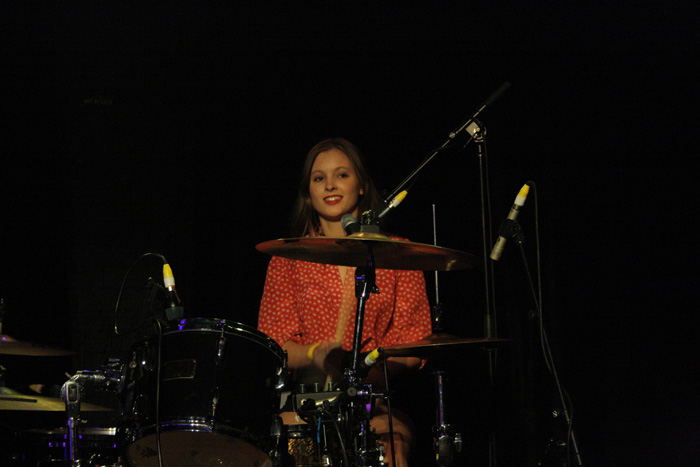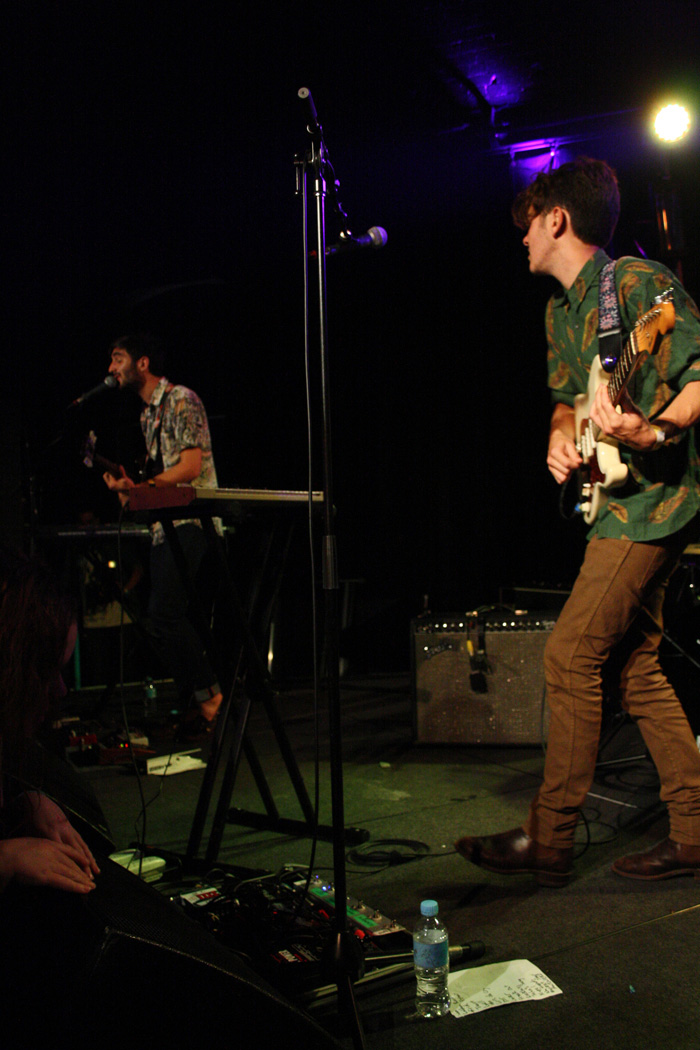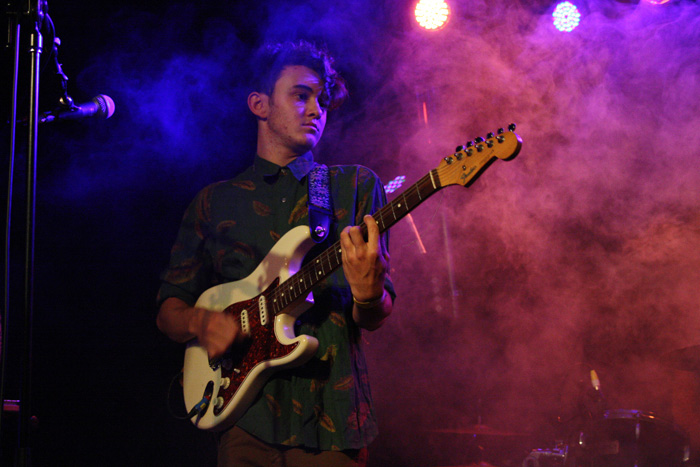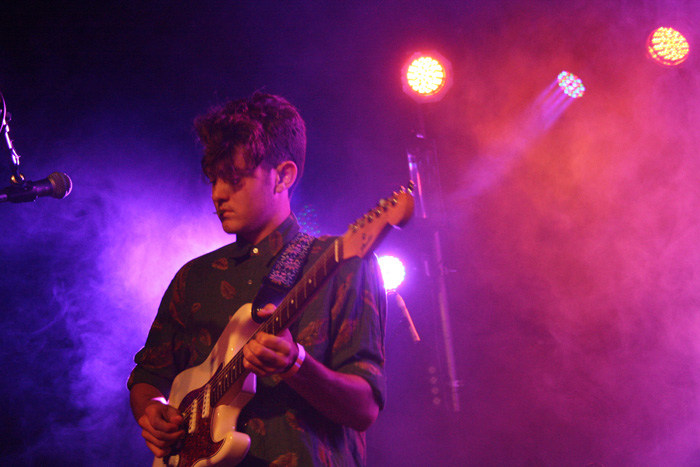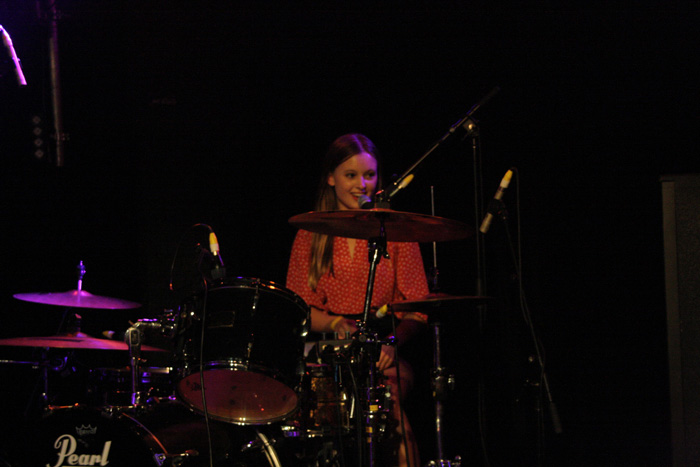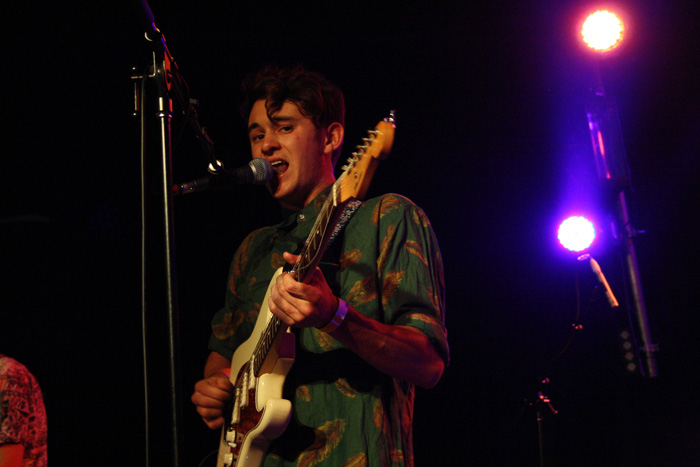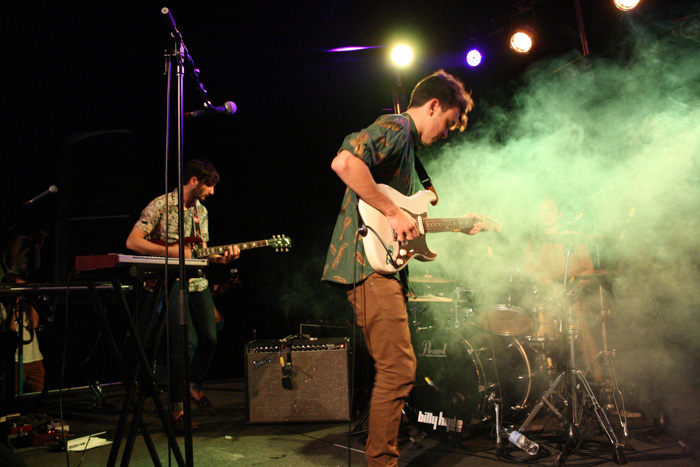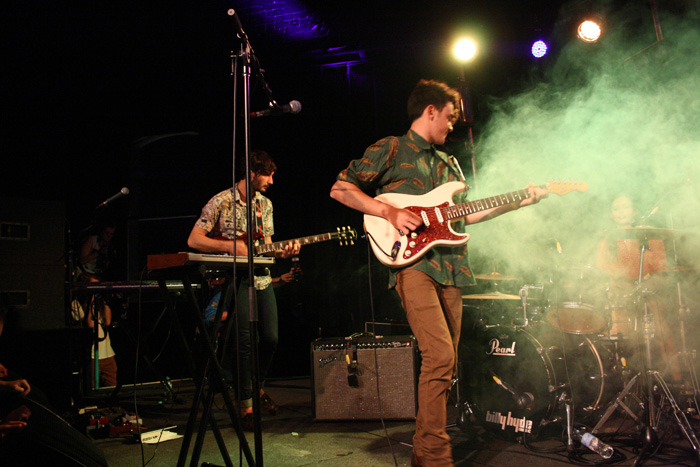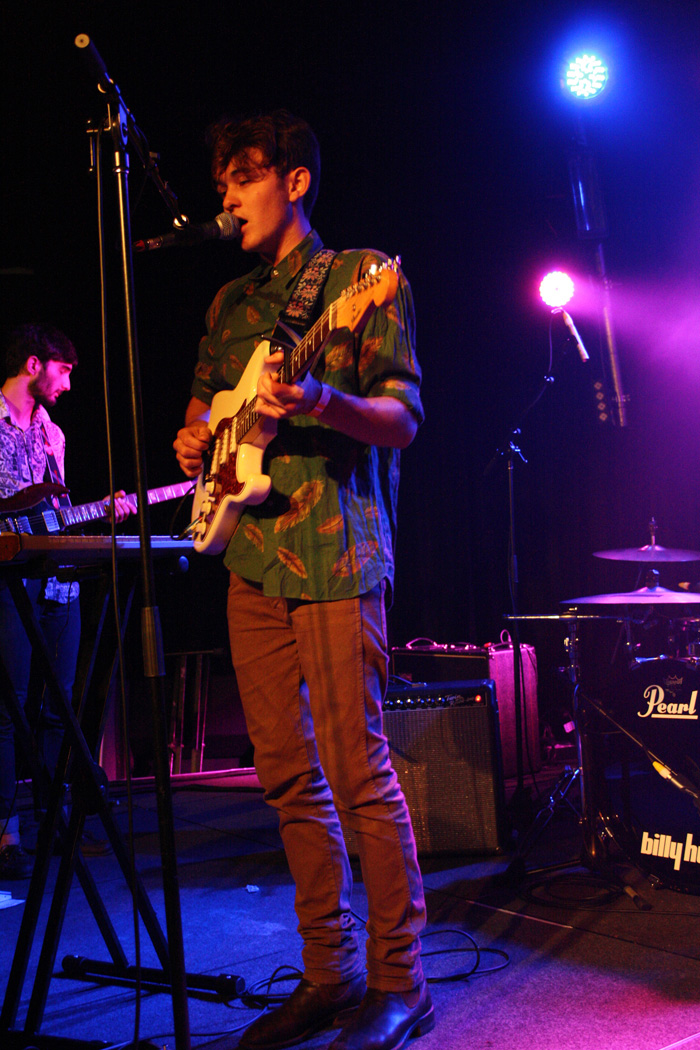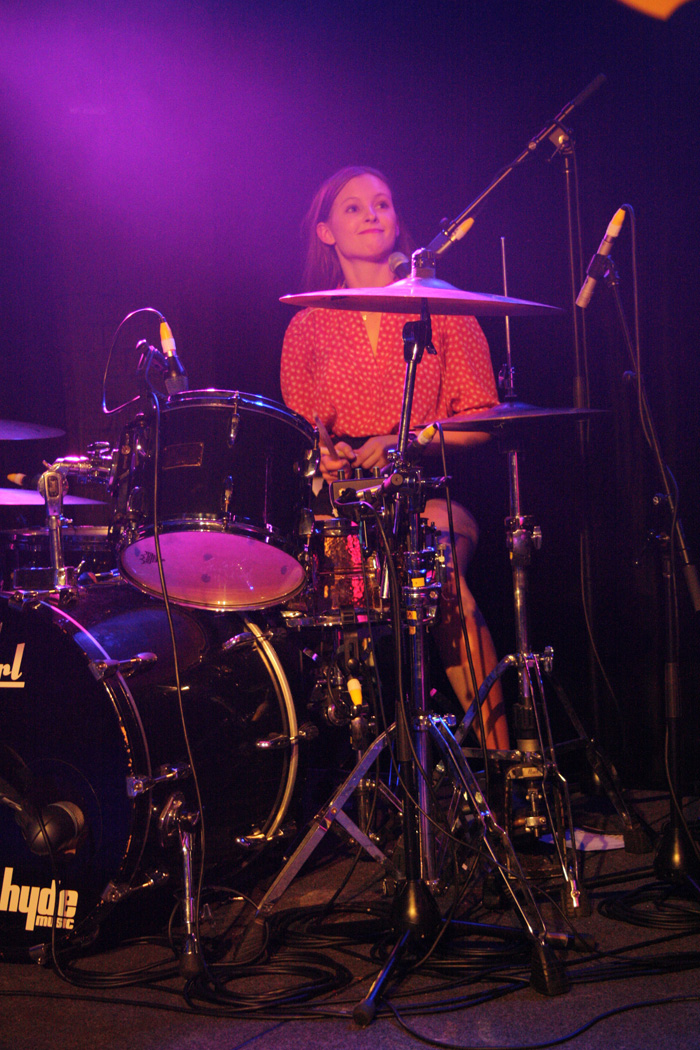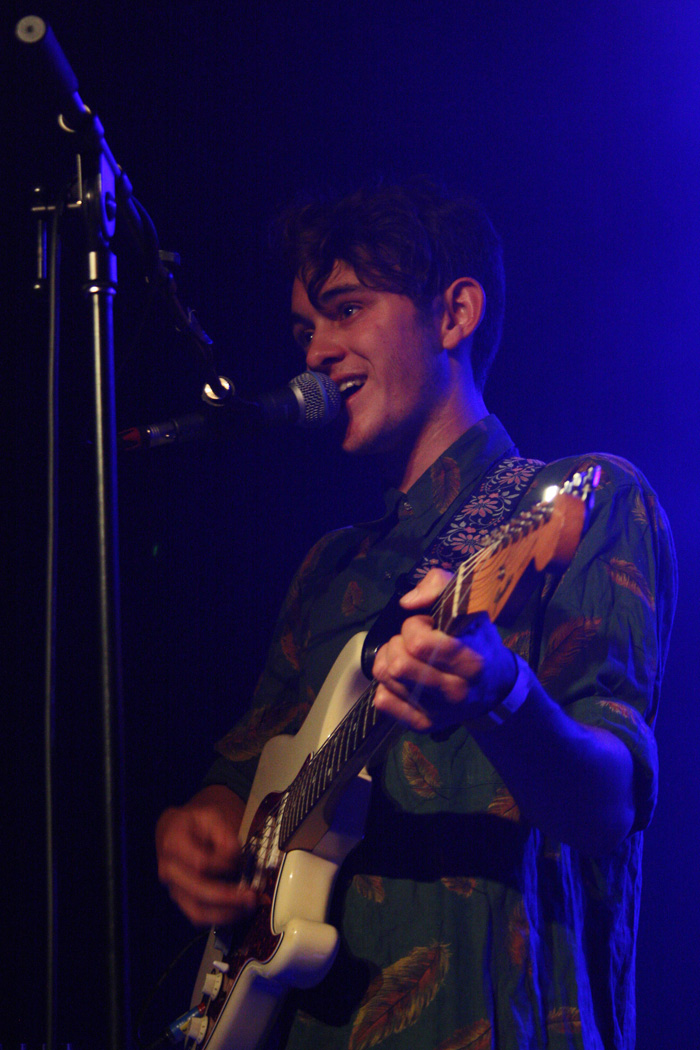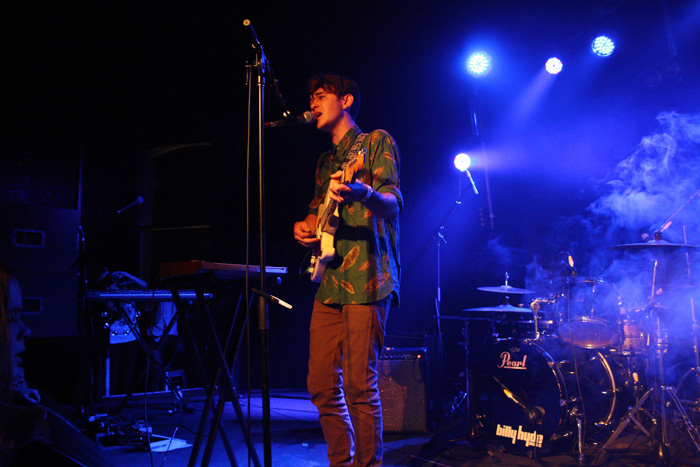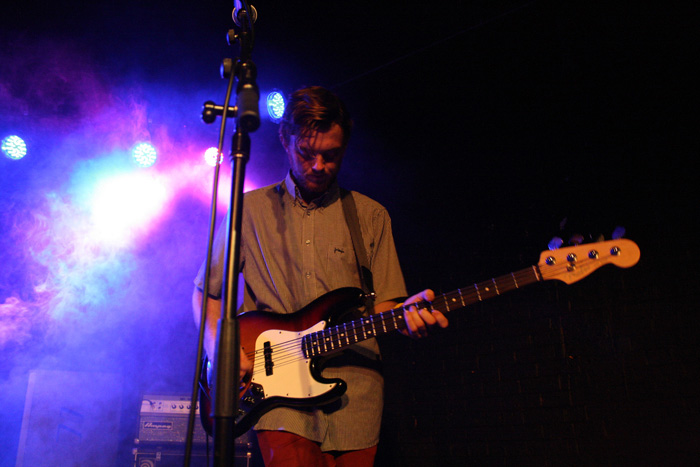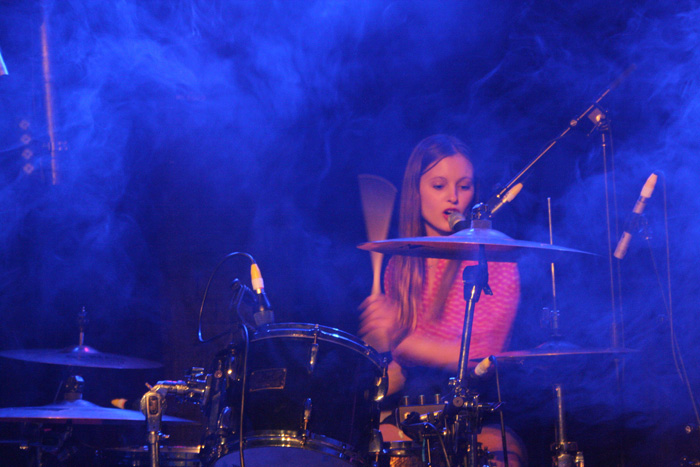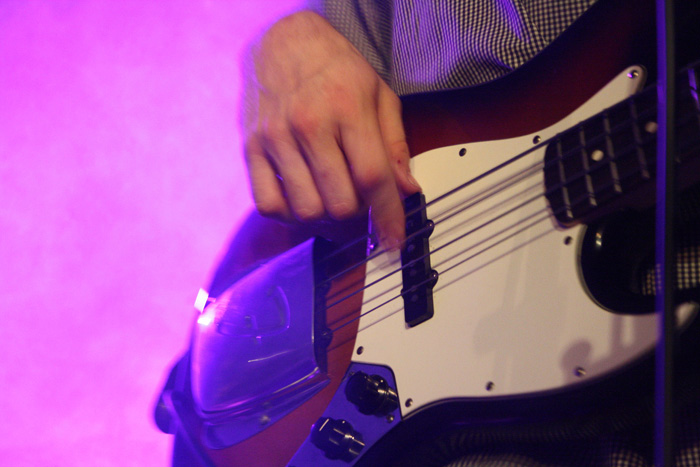 Anyway, I had a great time – there isn't much else to say. :D I got a photo with Jordi and I failed and cut off part of his head in the photo. OH… well.